4 Ingredient Mini-Pancakes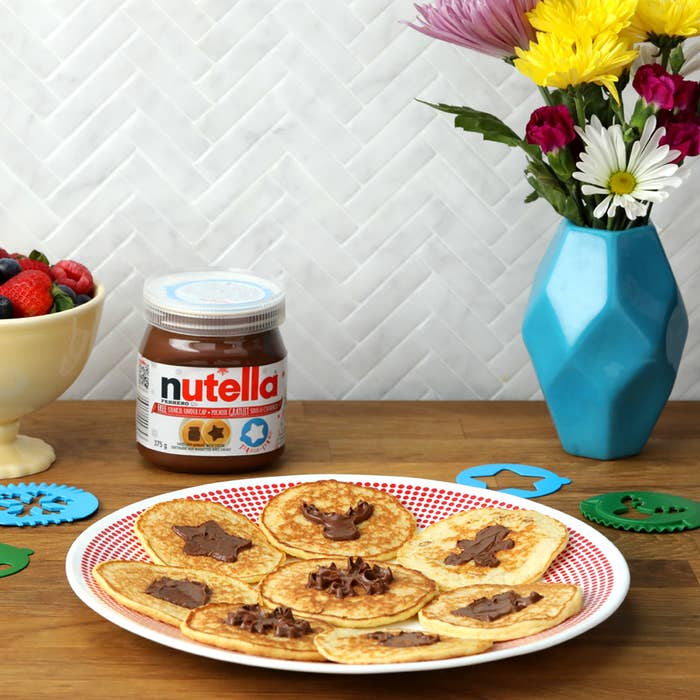 RECIPE
4-INGREDIENT MINI PANCAKES
Makes: 10 pancakes
INGREDIENTS
1⁄2 cup cottage cheese
1⁄2 cup quick oats
3 eggs
Pinch of salt
10 teaspoons NUTELLA® Hazelnut Spread (1 teaspoon per pancake)
PREPARATION:
1. Place cottage cheese, quick oats, eggs, and salt in a blender. Blend until smooth.
2. Heat a nonstick skillet with cooking spray over medium heat. Ladle 2 tablespoons of
pancake batter for each pancake. Cook until bubbles appear on top, then flip. Cook until
the other side is golden. Repeat with the rest of the batter.
3. Place a stencil on top of a pancake. Use a small silicone spatula to swipe Nutella over
the stencil. Remove stencil to reveal design.
4. Enjoy!