Outfits like these instantly make you look chic.
Big enough to fit a busy New York life in.
Because a little bling goes a long way, and a lot of bling goes even further.
5.
A good pair of cut-off shorts.
Dressed up or dressed down, when the weather heats up in New York, the shorts come out to play.
6.
A pair of stylish flats.
Flats that fit in your purse for when you have to switch to heels before going out are a bonus.
7.
The perfect wear-with-everything pair of jeans.
A versatile pair of jeans is a staple for all stylish ladies, no matter where you live.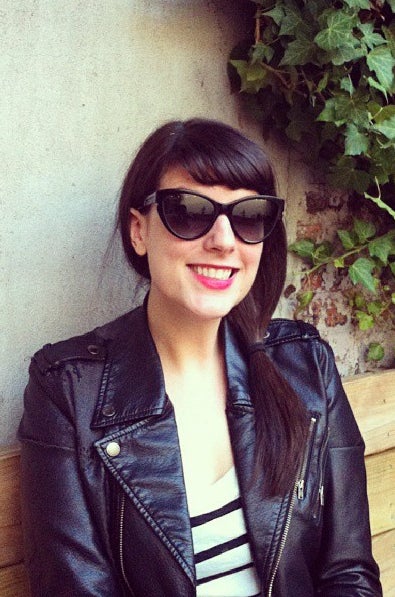 No matter how sunny it is outside, a New Yorker never leaves her shades at home.
9.
A serious pair of boots to handle the elements in style.
Never underestimate the importance of rubber soles when that surprise blizzard hits.
10.
Everything and anything in black.
Black is all New Yorkers' bread and butter, obviously.
And an awesome pair of leather shorts or overalls.
Every woman should invest in at least one leather staple item in their wardrobe to wear when they are feeling sassy. You can make all of the looks in this list a reality by checking out Topshop at Nordstrom's fall line. Check out their video for some fashion inspiration, here.