Twitter Went In On Hillary Clinton After Her Campaign Compared Her To Abuelas
Apparently she has a lot in common with your abuela.
by
,
,
On Tuesday, Hillary Clinton's campaign published an article on how the Democratic presidential candidate is just like your abuela. The piece was written by a Latina Clinton staffer Paola Luisi.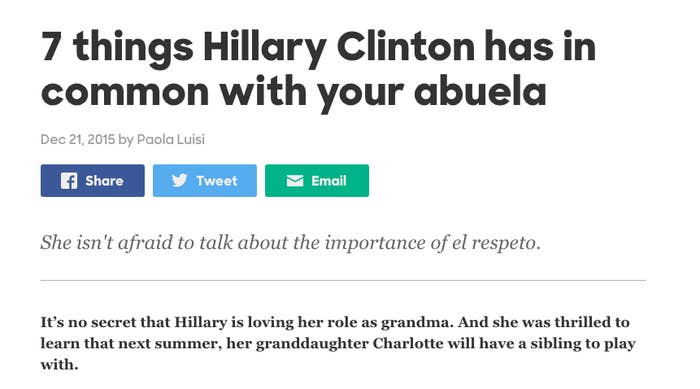 Luisi wanted to do something because Clinton reminds her of her abuela and because of the news Monday that Clinton was going to be a grandmother again, the Clinton campaign told BuzzFeed.
People took to Twitter to express their disapproval of the comparison, using the hashtag #NotMyAbuela, which was trending in the U.S.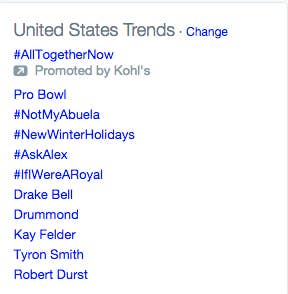 Some of the tweets tackled the comparison with humor:
Other tweets took a more serious tone:
Some people wondered if there was a double standard because Bernie Sanders supporters, including his staff, have referred to him as Tio Bernie, or Uncle Bernie.
Regardless, while Clinton's campaign has certainly been working hard to woo the Latino vote, others are wondering if the campaign's "Hispandering" went a little too far this time.