A collective gasp was heard around the world when Sean Penn, just before announcing the Oscar winner for Best Picture, said this: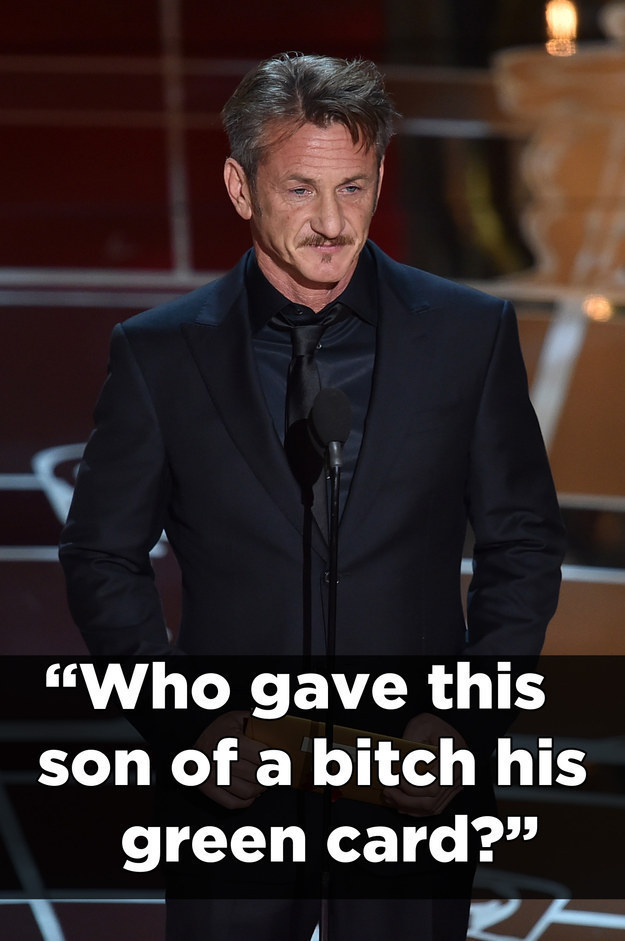 Was the joke stupid? Yes. Is it worth all the attention? No.
We should instead focus on the powerful speech that Iñárritu delivered. It was a speech that rung true for many Mexicans and first-generation Mexican-Americans here in this country.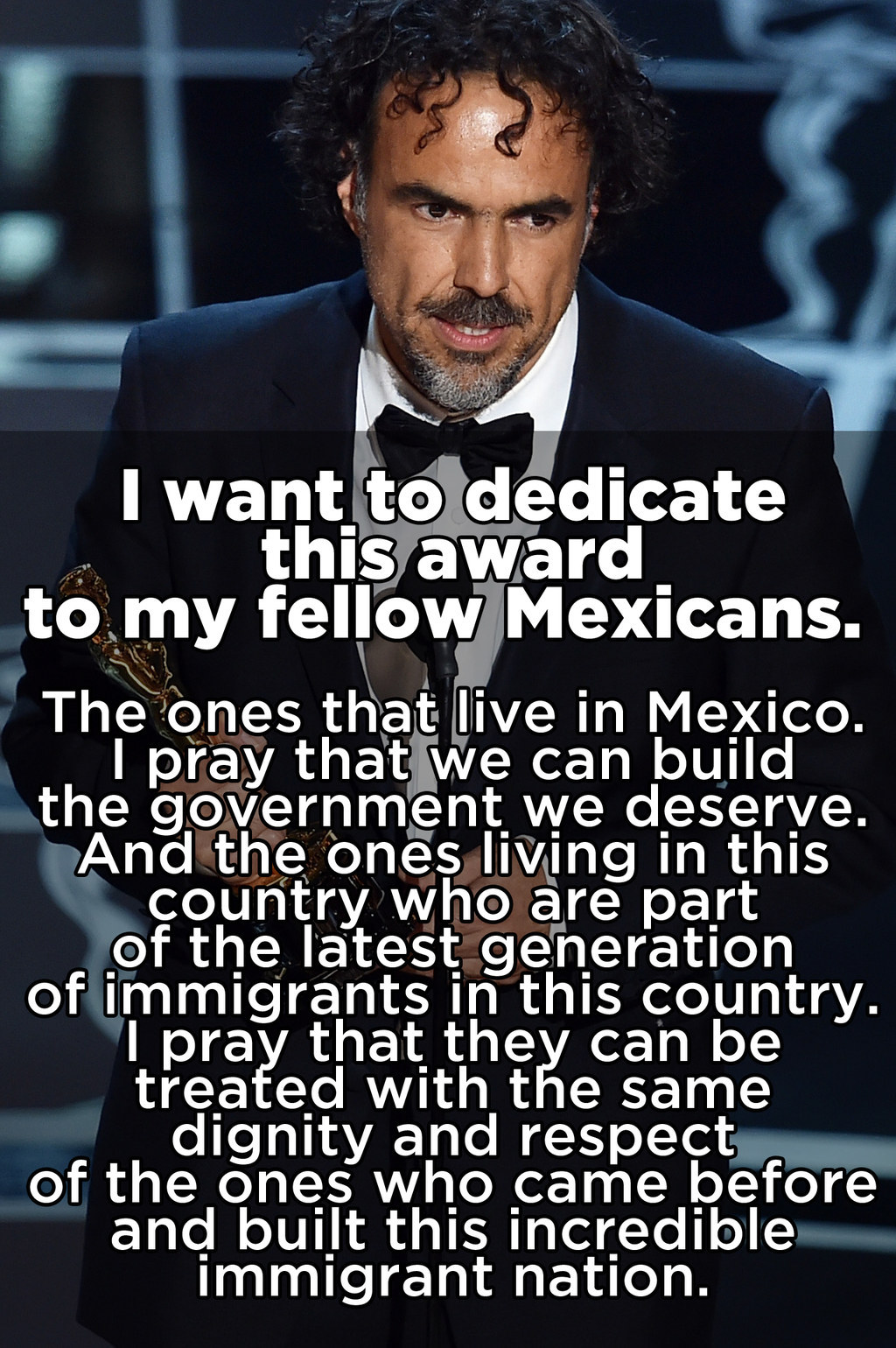 As Iñárritu also pointed out, we shouldn't forget that the Oscar for Best Director has been handed out to a Mexican for two years in a row: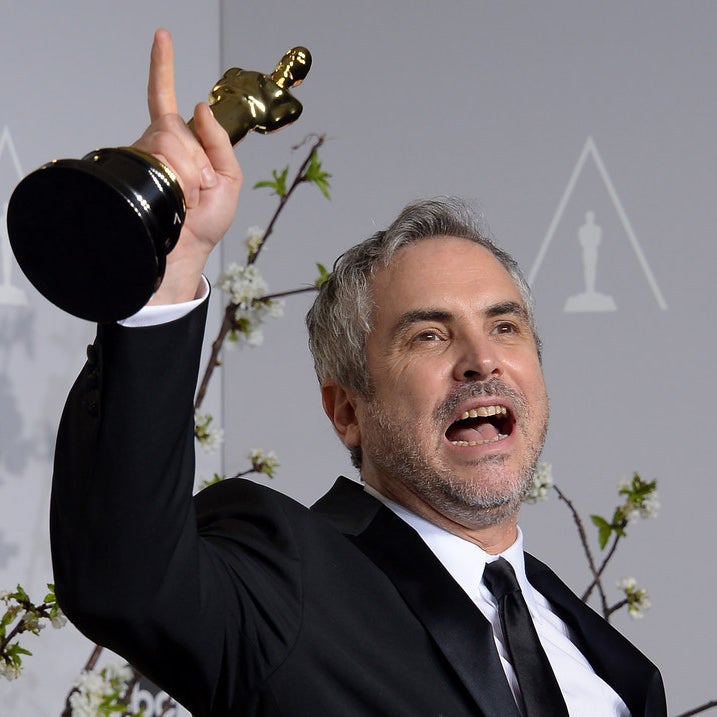 "Maybe next year the government will inflict some immigration rules to the Academy? Two Mexicans in a row? That's suspicious, I guess," Iñárritu said last night.
Also, Birdman took home FOUR Oscars.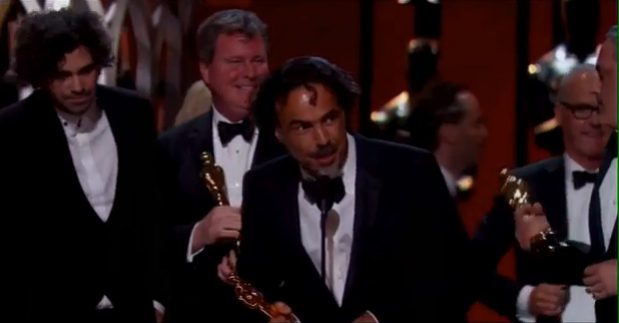 So, yeah. Let's not allow for that joke to take away from what really matters: Iñárritu made a goddamn masterpiece and OWNED the spotlight on Sunday.
A great moment shared by Latinos all over.