This year's WWE Hall of Fame took place at the SAP Center in San Jose, California. This is what happened: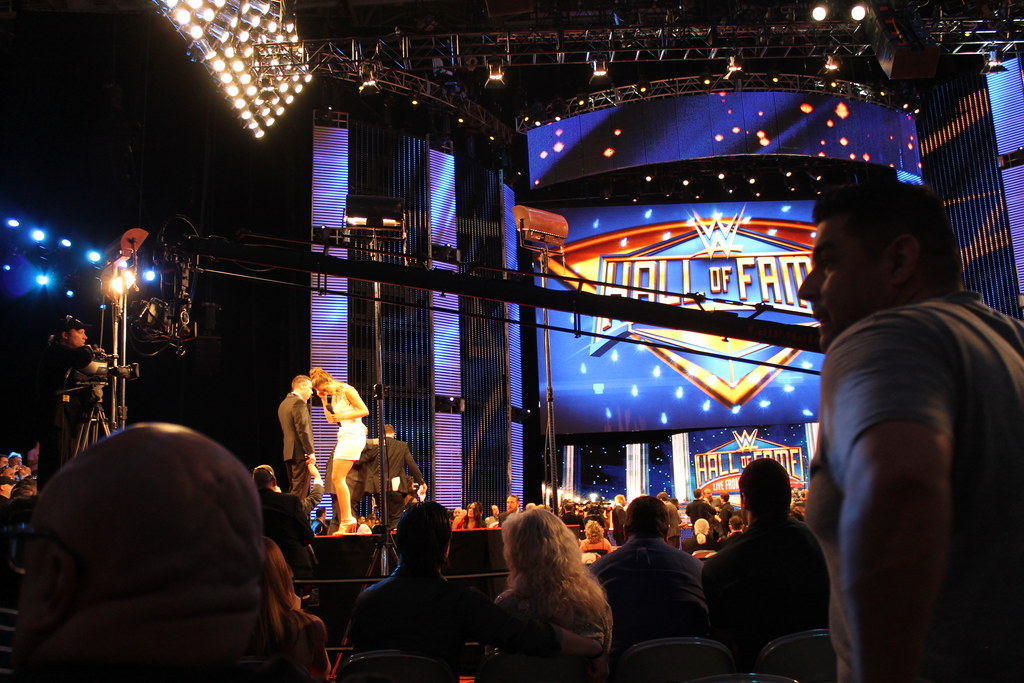 1.
Renee Young blew everyone away with her beauty on the red carpet.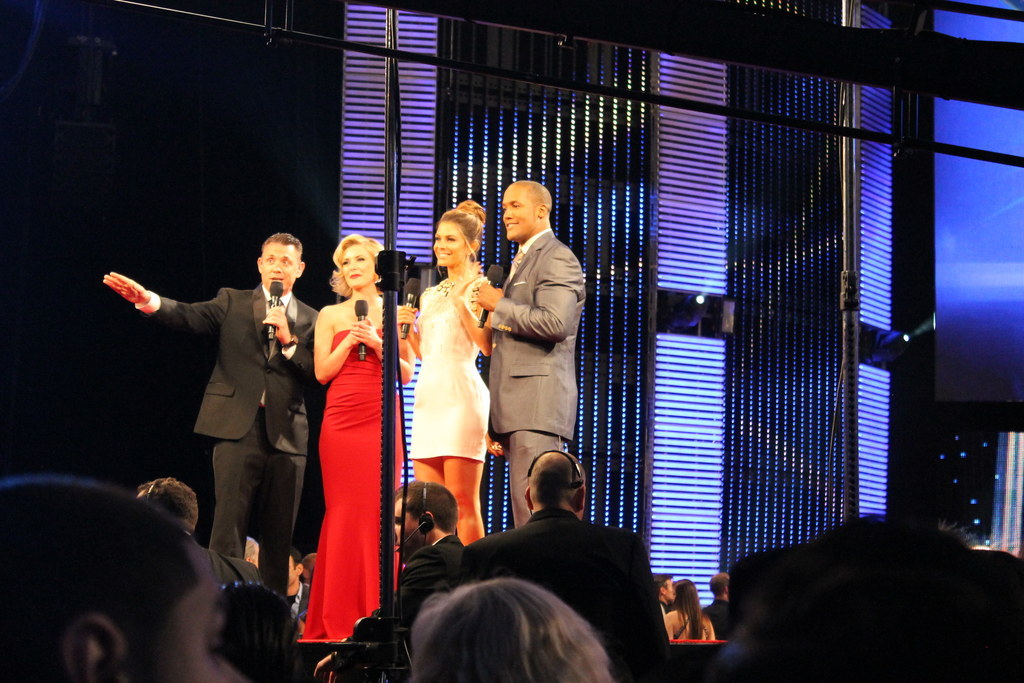 2.
Not many people were digging the Terminator: Genisys plug at the beginning of the show.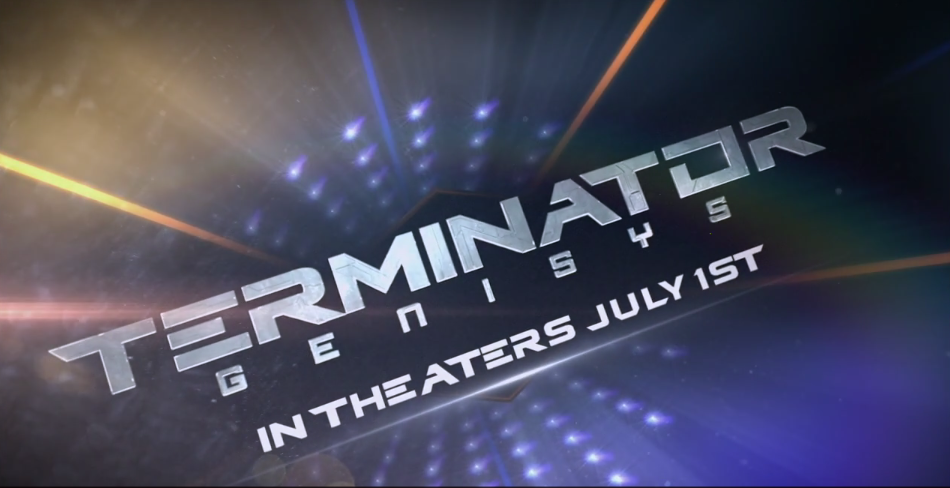 3.
It was hard to tell if the Usos were being booed or people were just screaming "UUUUUUUUUUUUU..." with no one following through with the "SOOOOOOOOOS."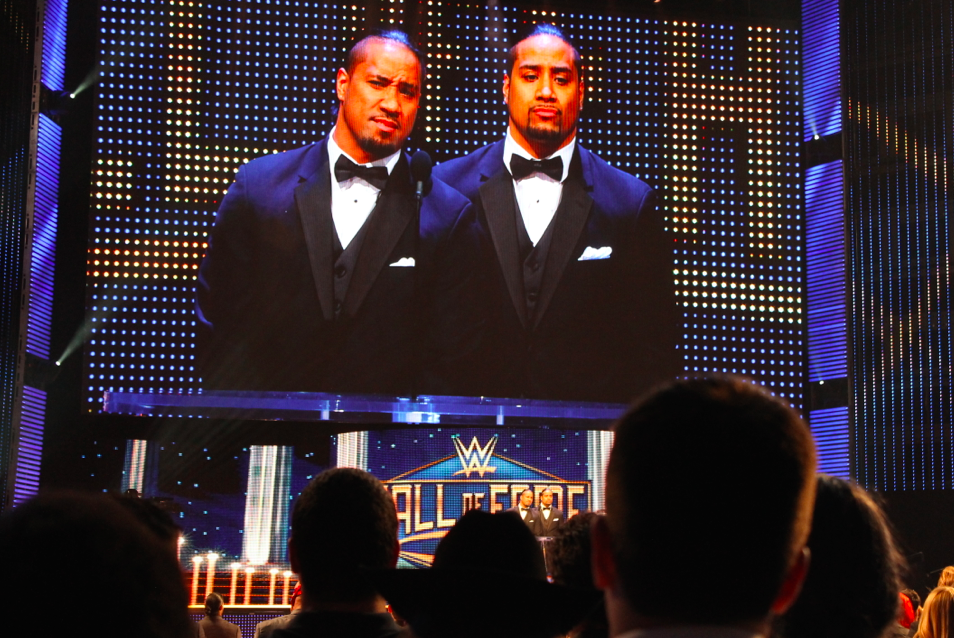 4.
They showed Rikishi's butt... A LOT.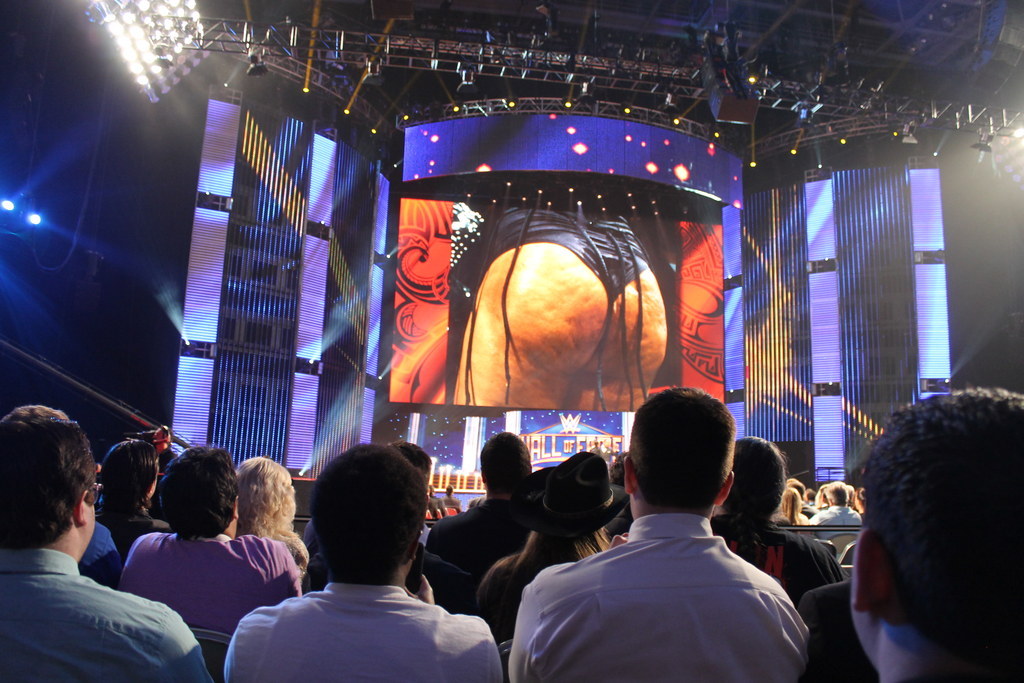 5.
Rikishi speaking in Samoan gave everyone the chills.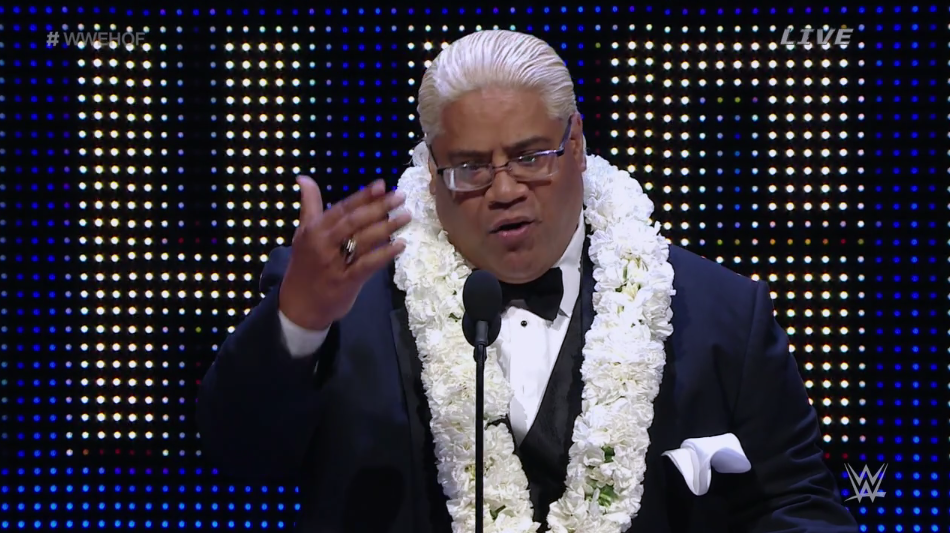 6.
He listed all the great members of the Samoan wrestling family including Yokozuna, Umaga, The Rock, The Usos, High Chief Peter Maivia, The Wild Samoans, and... Roman Reigns.
And the crowd BOOED him. It should be noted that WHENEVER Roman Reigns was even mentioned, the crowd would boo. Reigns would appear for a second in a commercial between the speeches, AND HE WOULD GET BOOED.
7.
Seeing Rikishi dance with his sons and Jimmy Uso doing the worm took me back to the happiness of my middle school days.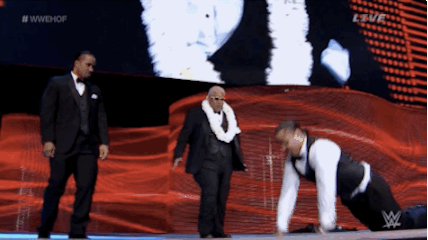 8.
Somebody kept screaming throughout Larry Zbyszko's speech and it got a little annoying.
9.
Also, someone kept trying to start a "CM Punk" chant.
10.
Alundra Blayze pulling the WWE Women's Championship out of the trash was very relevant to today's female wrestling landscape.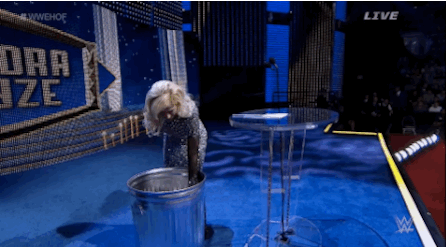 11.
The Ultimate Warrior's widow speaking about her late husband and her daughters was quite the emotional experience.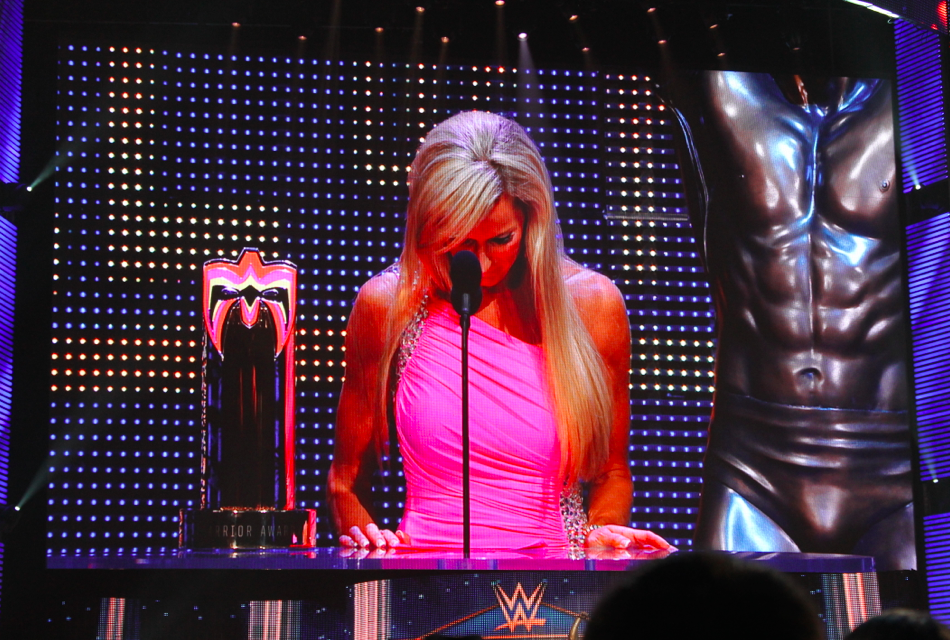 12.
As soon as the video package for Connor Michalek's induction came on, I couldn't hold it in anymore.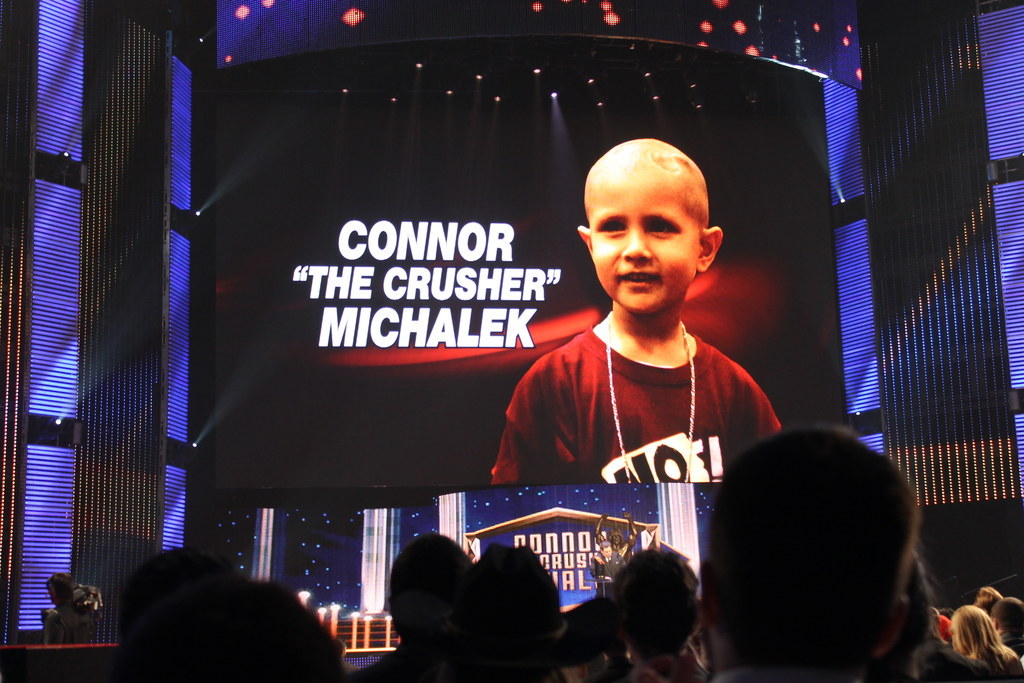 13.
Daniel Bryan choked up when talking about Connor.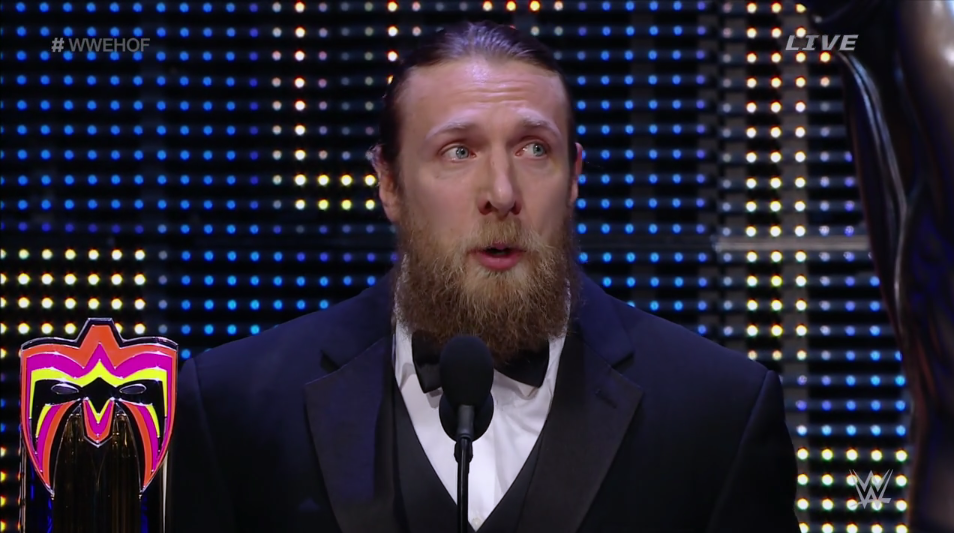 14.
Connor's little brother, Jackson, tore the house down when he said this: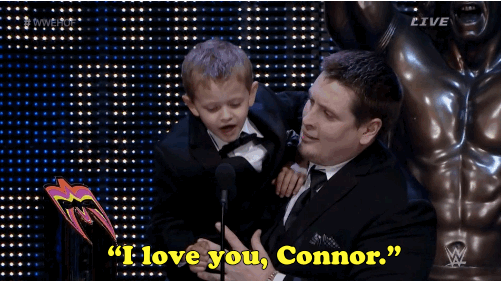 15.
After Connor's induction, WWE immediately cut to a WrestleMania commercial... featuring Roman Reigns.
16.
I couldn't understand what The Bushwhacker's were saying but they were, WITHOUT QUESTION, the speech of the night.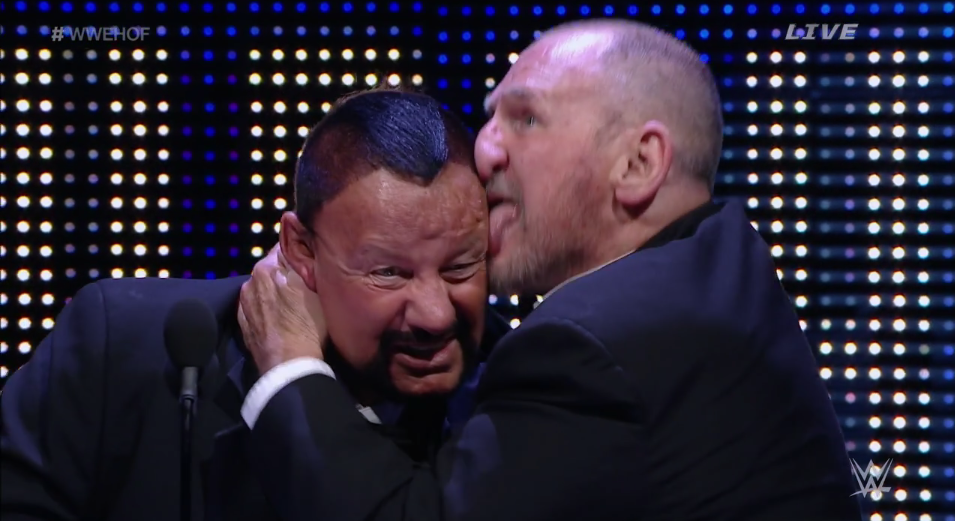 17.
When Ric Flair graced us with his presence.
18.
It was a little hard to understand Tatsumi Fujinami's broken English, but he kept it brief and still came off as a badass.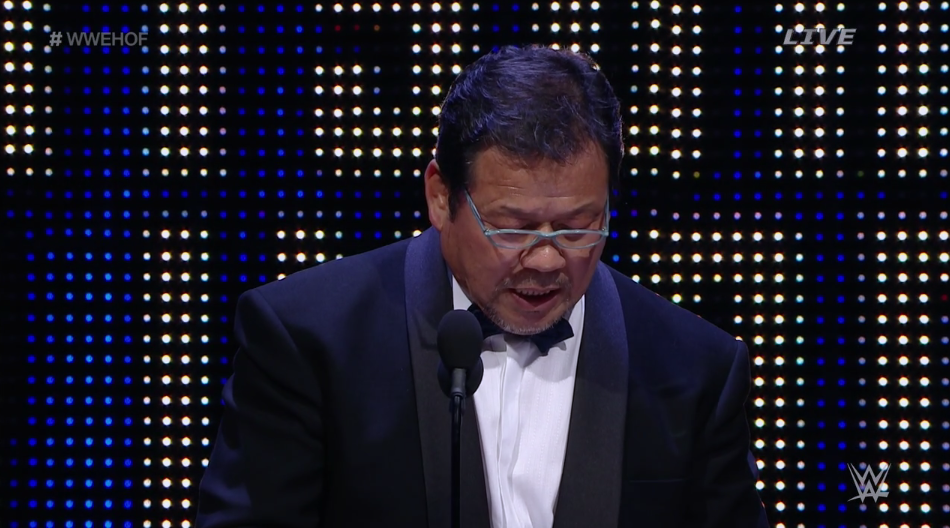 19.
People in attendance sang along to Hulk Hogan's theme song "Real American."
20.
"The Genius" Lanny Poffo, who accepted the Hall of Fame induction on behalf of his late brother "Macho Man" Randy Savage, spoke in POETRY.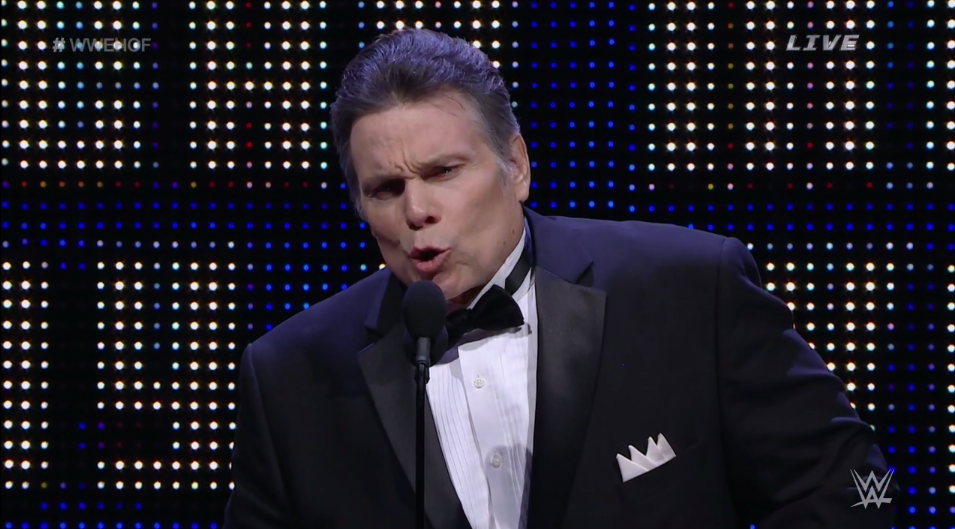 21.
Arnold Schwarzenegger got booed a lot. Especially, when his stint as a "public servant" was mentioned.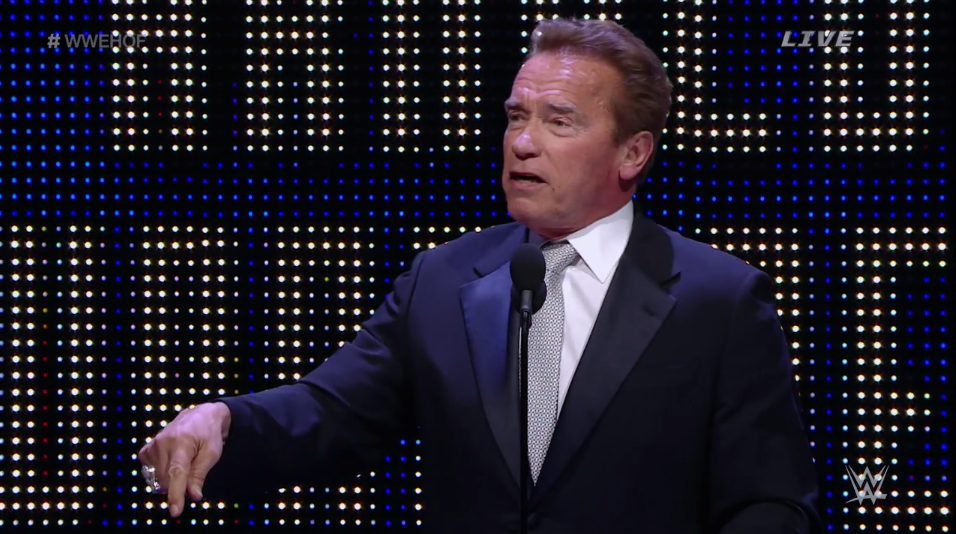 22.
The photographer's pit got crazy for Arnie.
23.
Shawn Michaels, who was introducing Kevin Nash, was heavily cheered.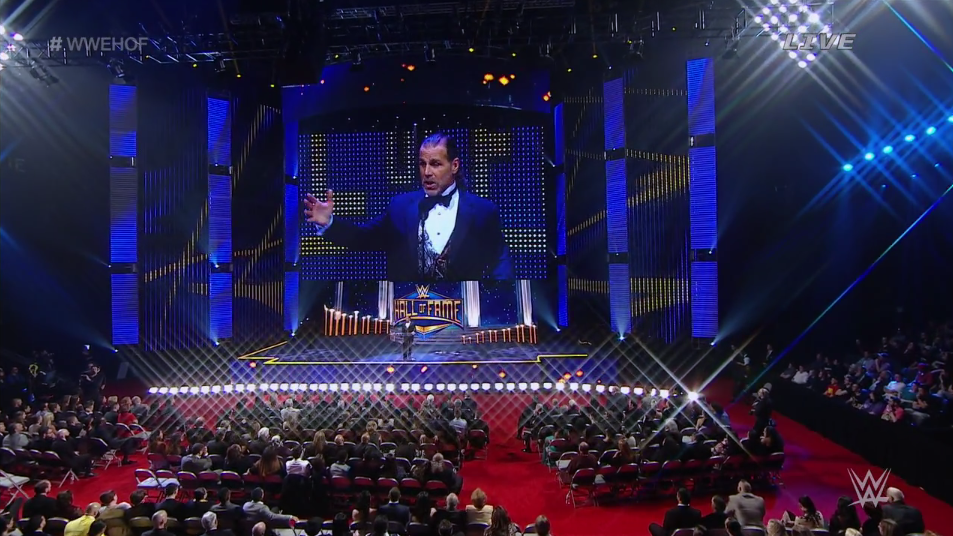 24.
In true Kevin Nash fashion, he plugged his 28 food trucks outside of the SAP Center.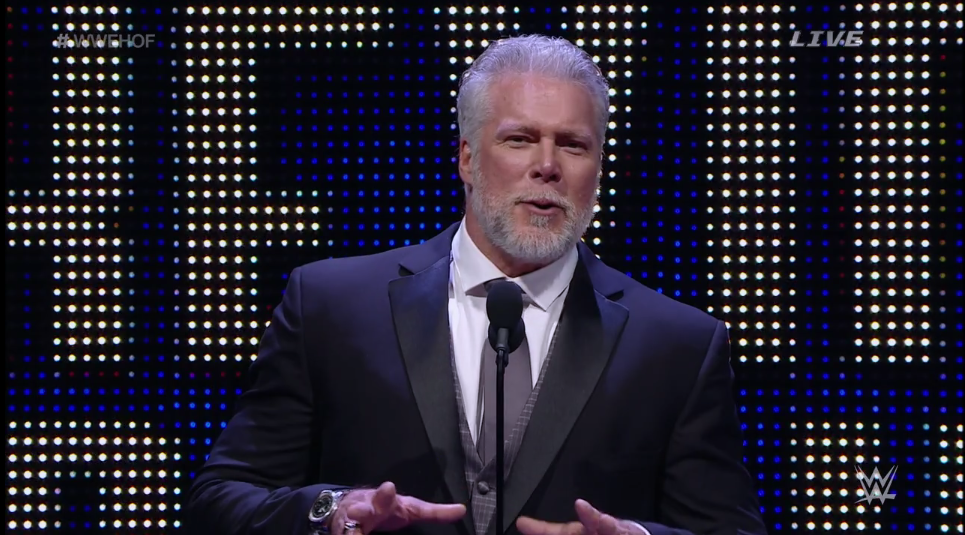 And then it was over. Even though it was almost four and a half hours long, it was still a good show. Everybody had a good time...