As I was strolling through the halls of the vendor section of the International UFO Congress in Fort McDowell, Arizona, I came across an interesting magazine rack: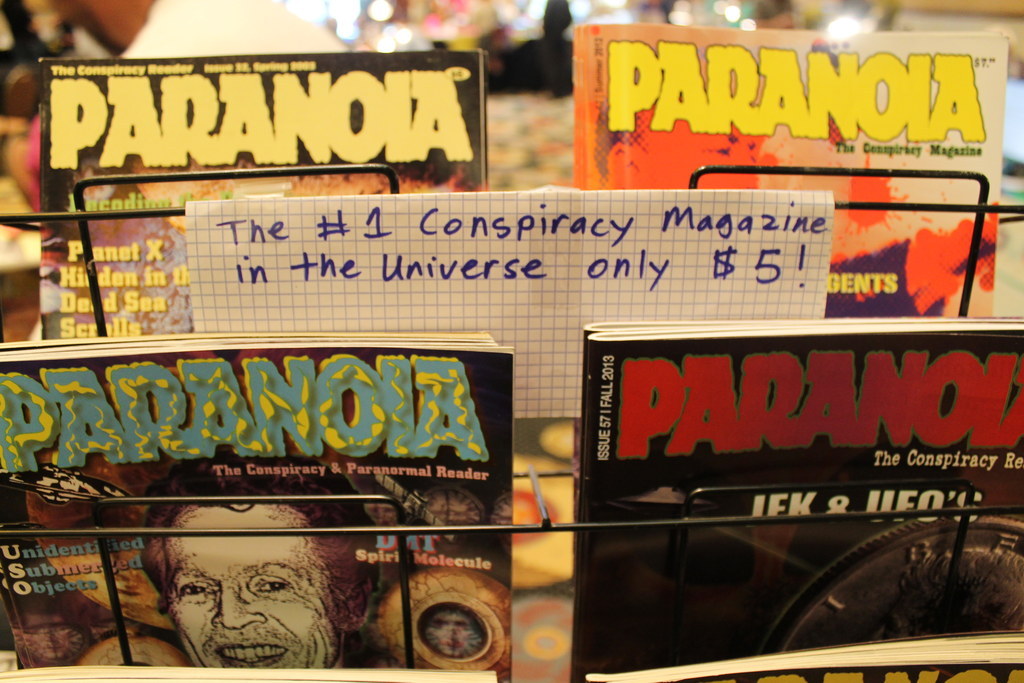 Here are 15 of the most outlandish cover stories from the Paranoia Magazine issues that were available on the rack:
1.
"What's Up With Area 51?" (Spring 2008)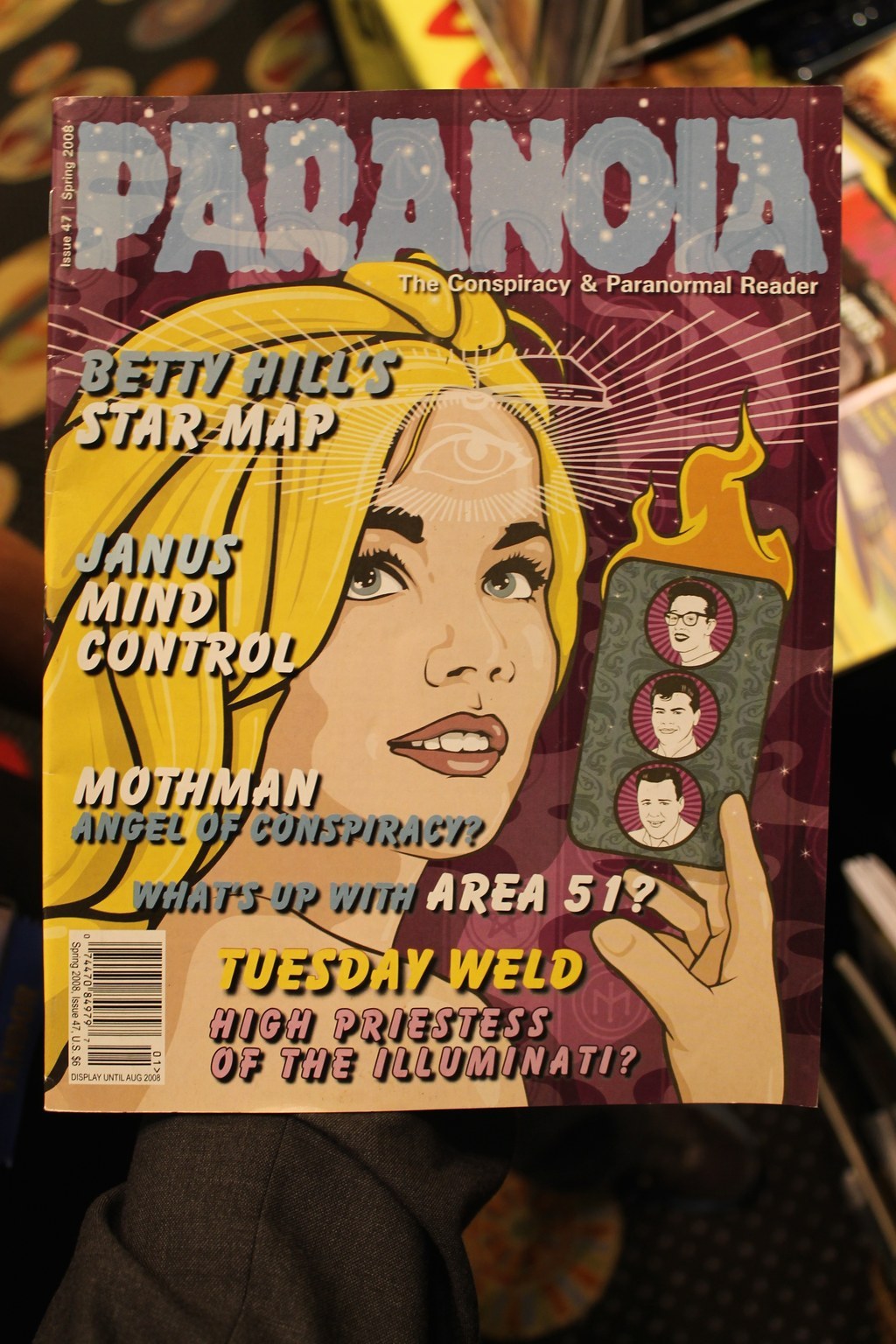 2.
"Manson Family Secrets: Charlie, the Process and RFK" (Winter 2007)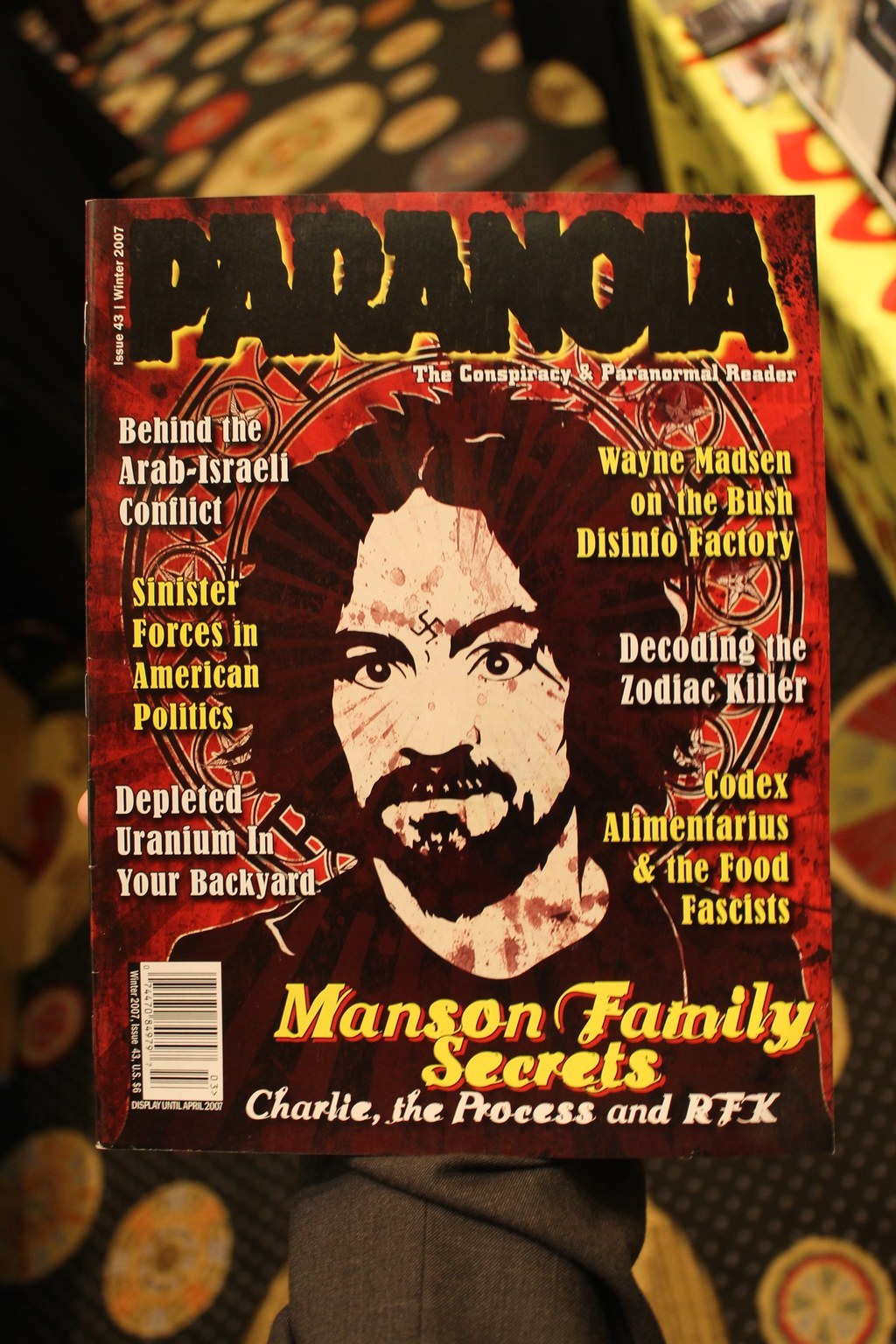 3.
"MEN IN BLACK UNCOVERED!"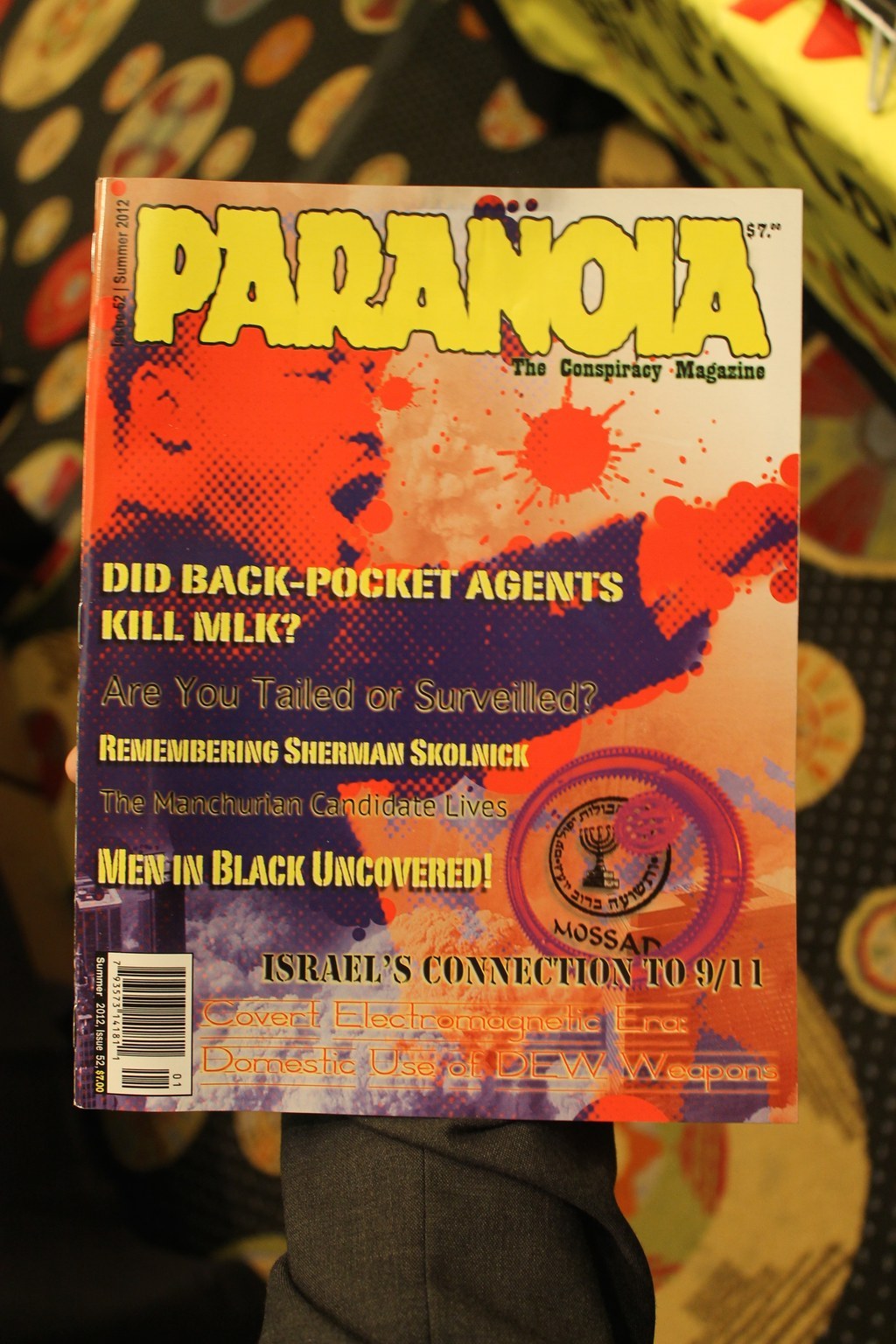 4.
"Disney Does Atlantis: Why Now?"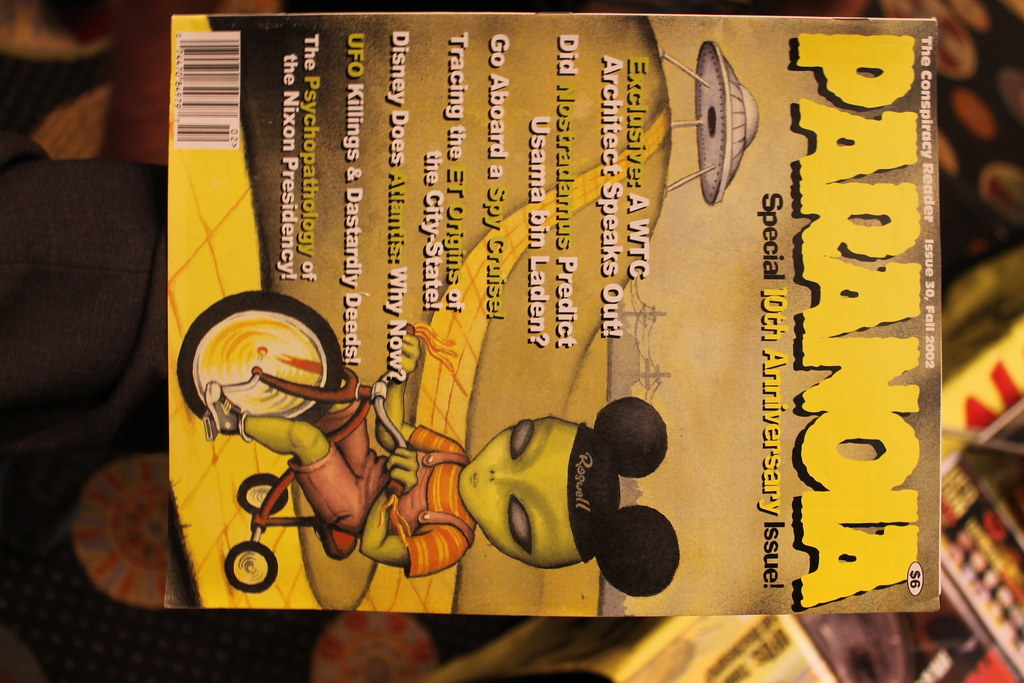 5.
"Los Angeles On The Moon?"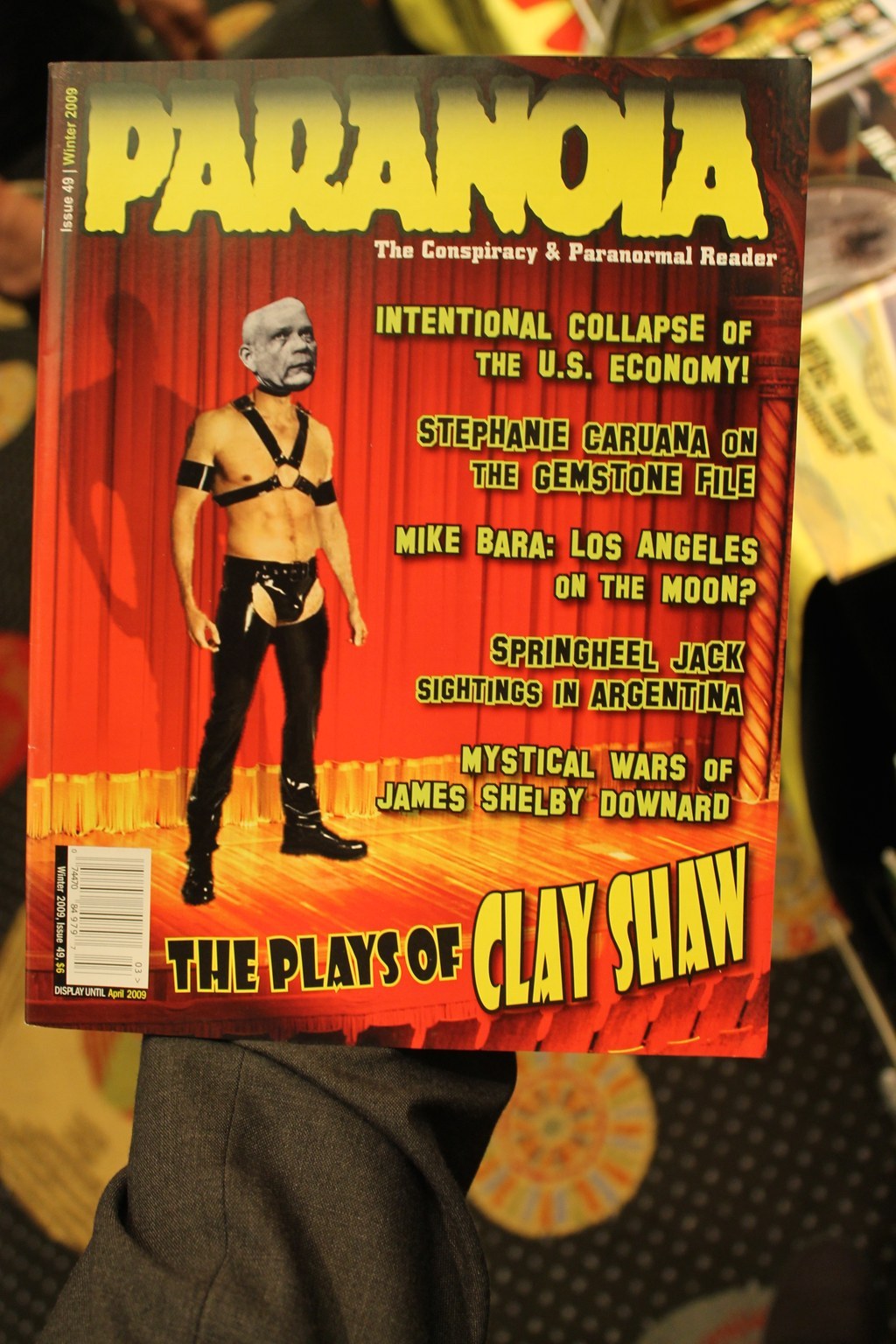 6.
"Illuminati Hand Signals" (Fall 2006)
7.
"Dracula in Britain" (Fall 2009)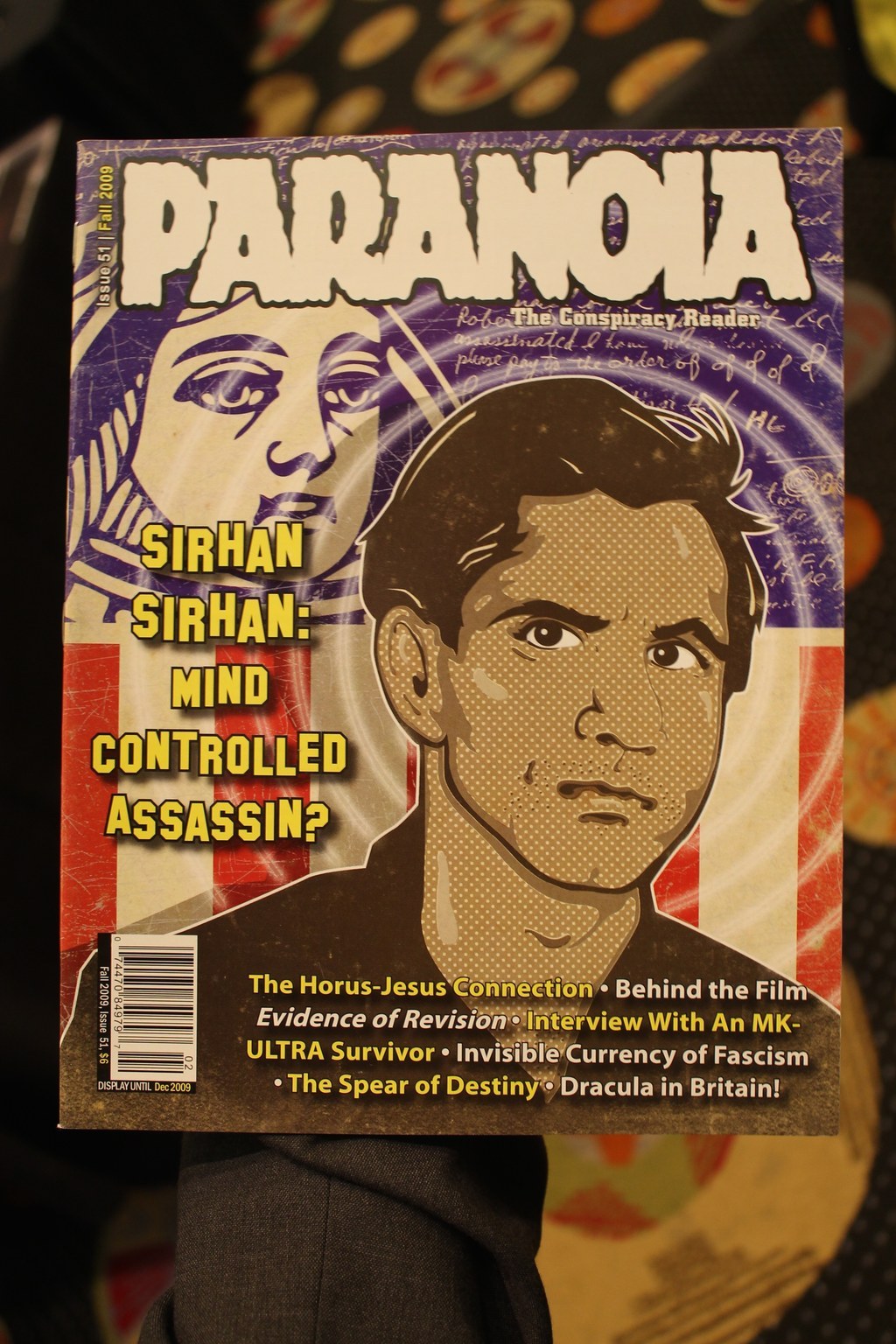 8.
"What Really Happened to Amelia Earhart?"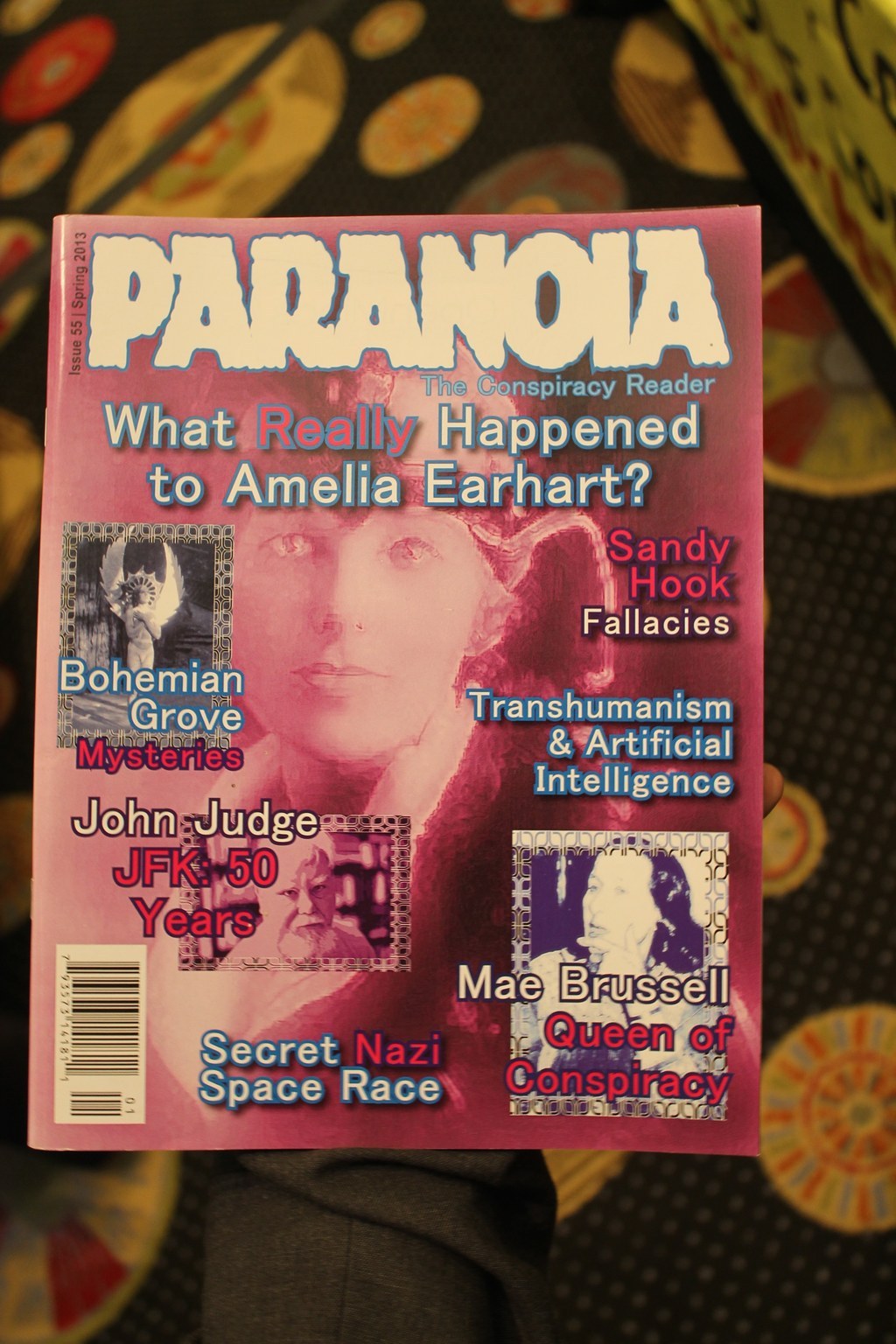 9.
"The Only Man Alive" (Spring 2007)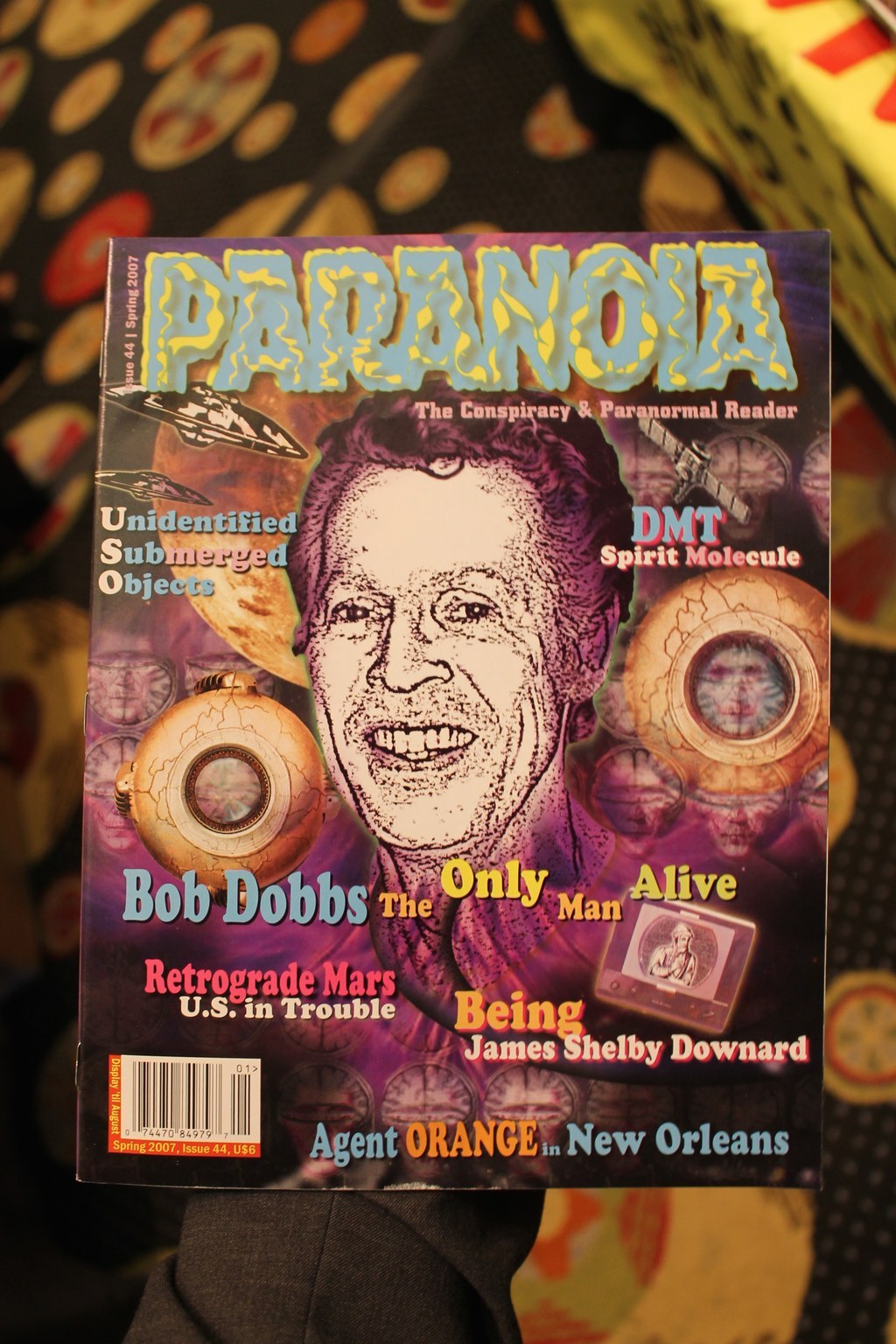 10.
"Planet X Hidden In The Dead Sea Scrolls" (Spring 2003)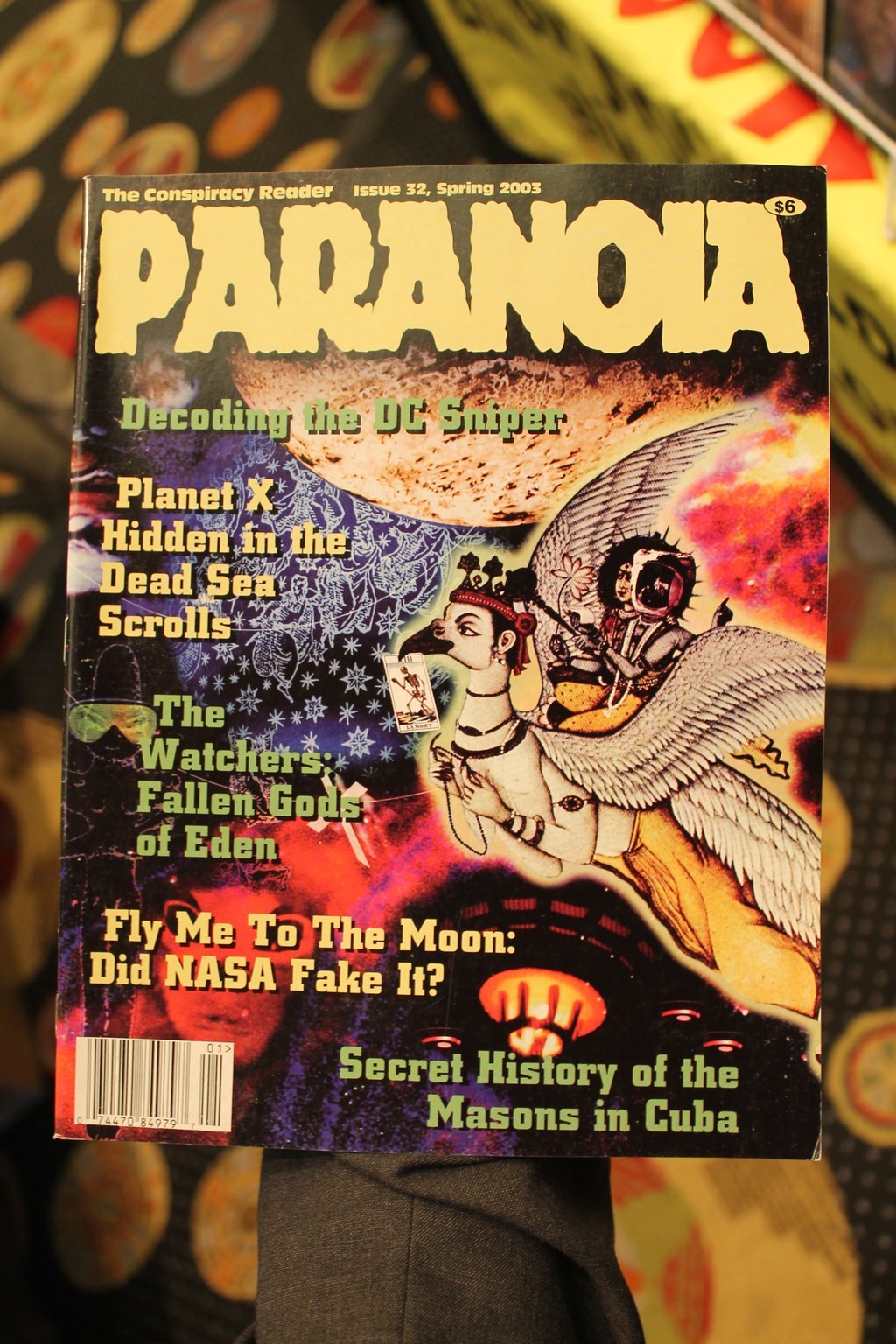 11.
"NASA BIG FAT LIAR!" (Winter 2006)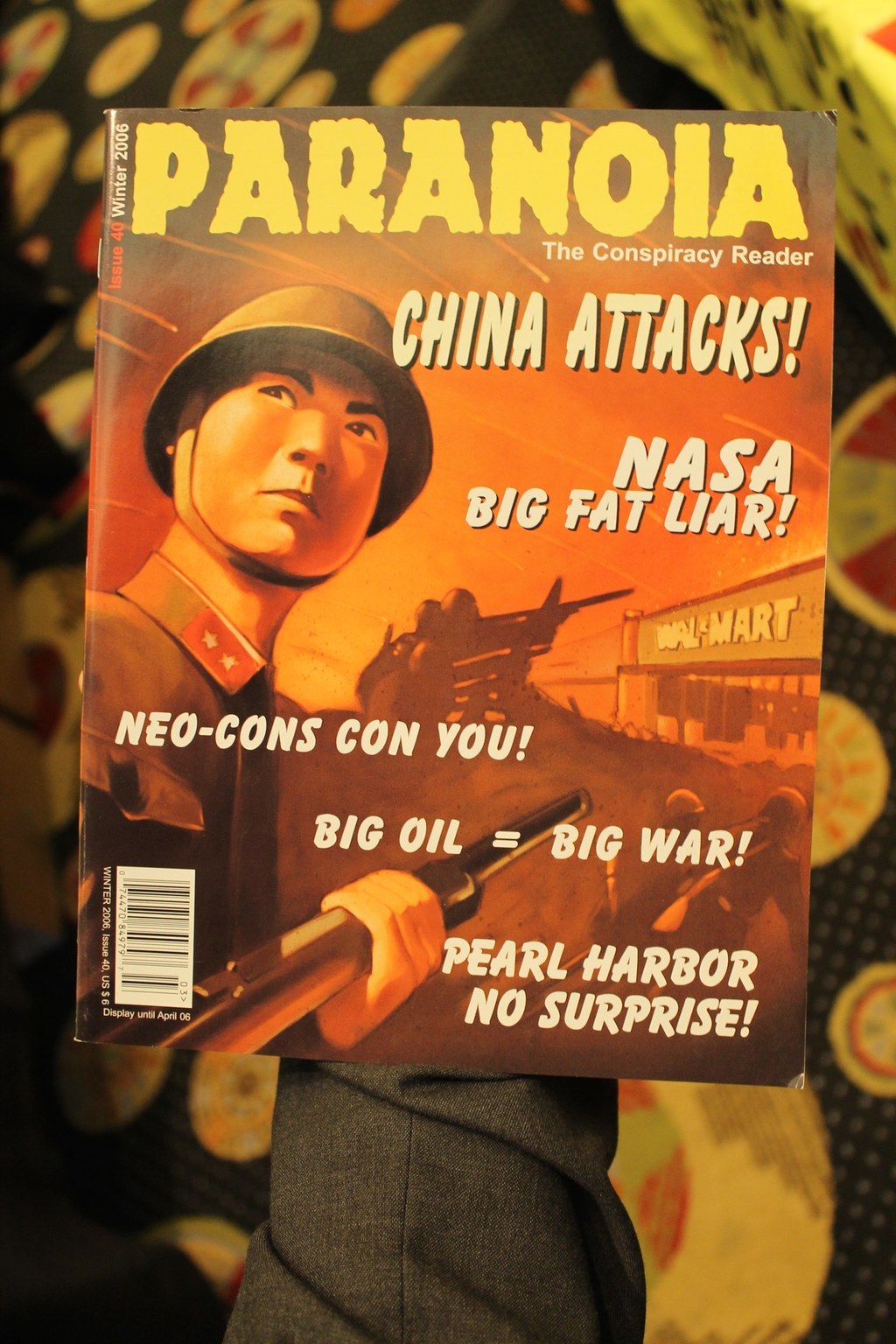 12.
"SPECIAL ALL GIRL ISSUE!" (Fall 2005)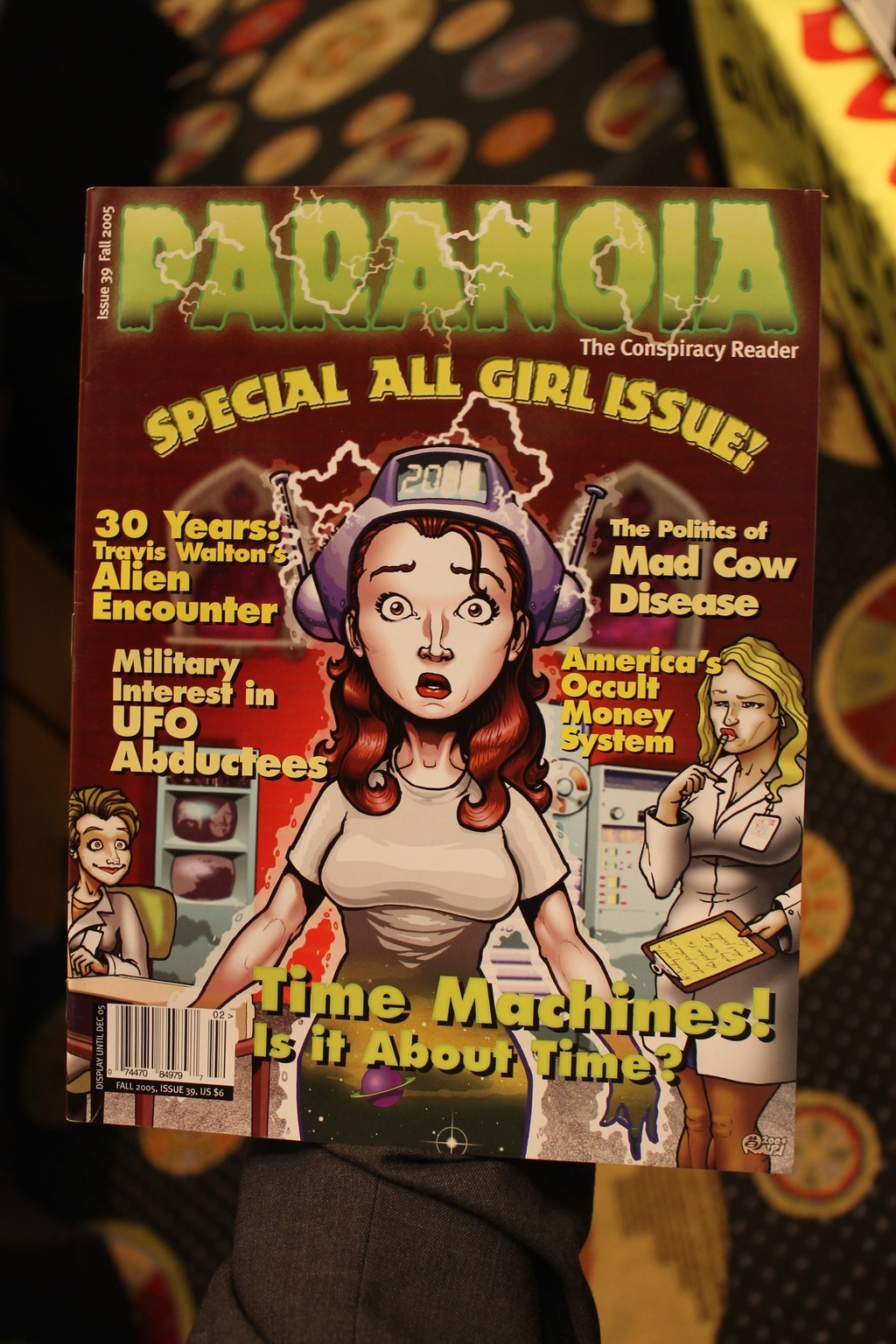 13.
"On The Trail Of The Chupacabras" (Fall 2001)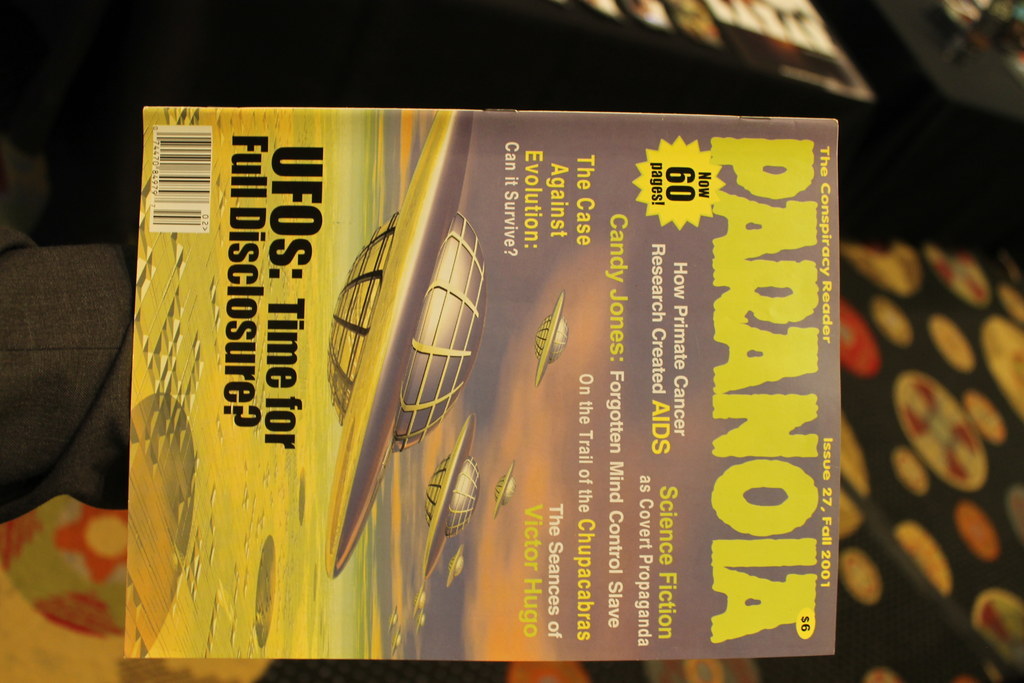 14.
"Edgar Allan Poe's Secret Life" (Fall 2007)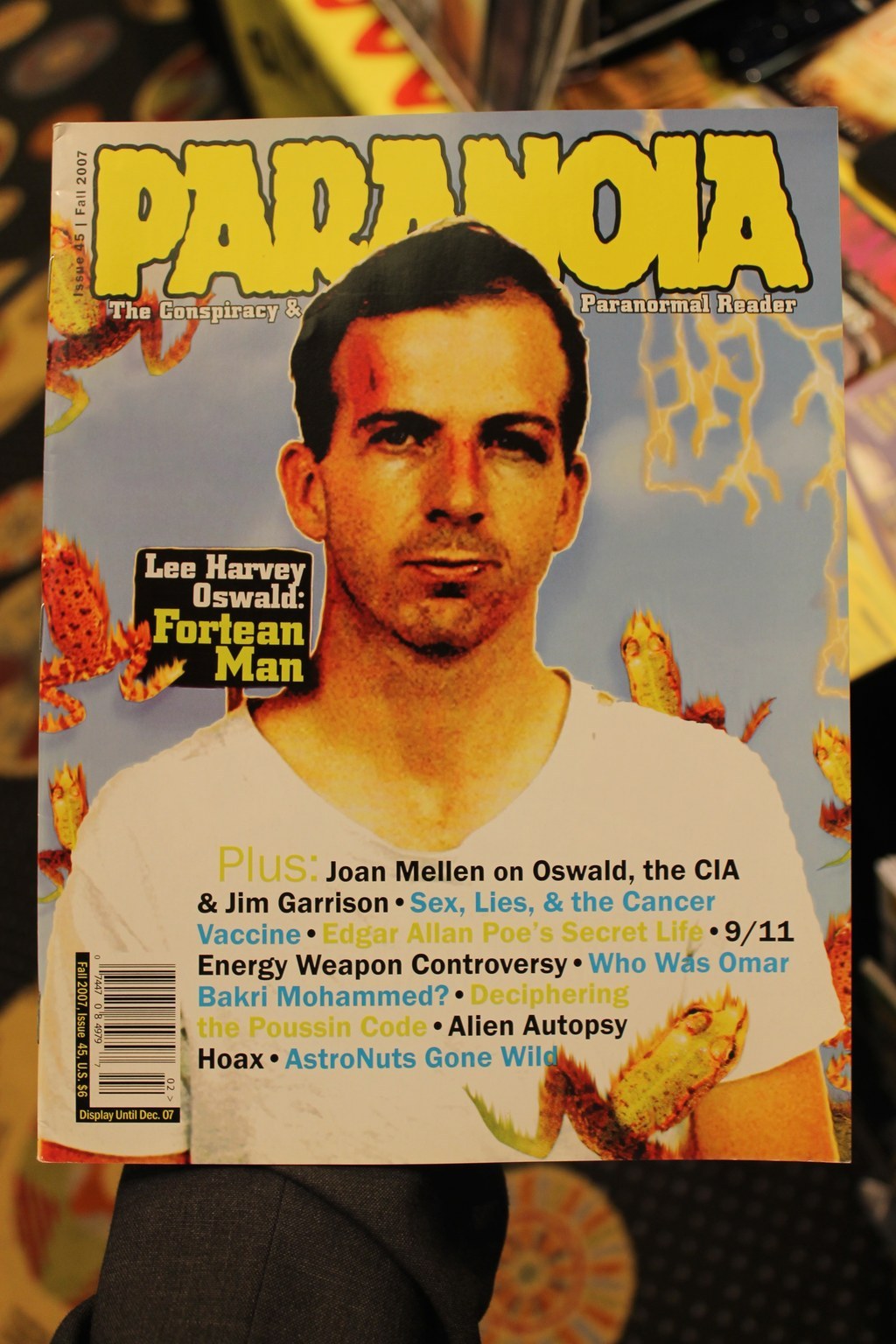 15.
"JFK & UFO'S" (Fall 2013)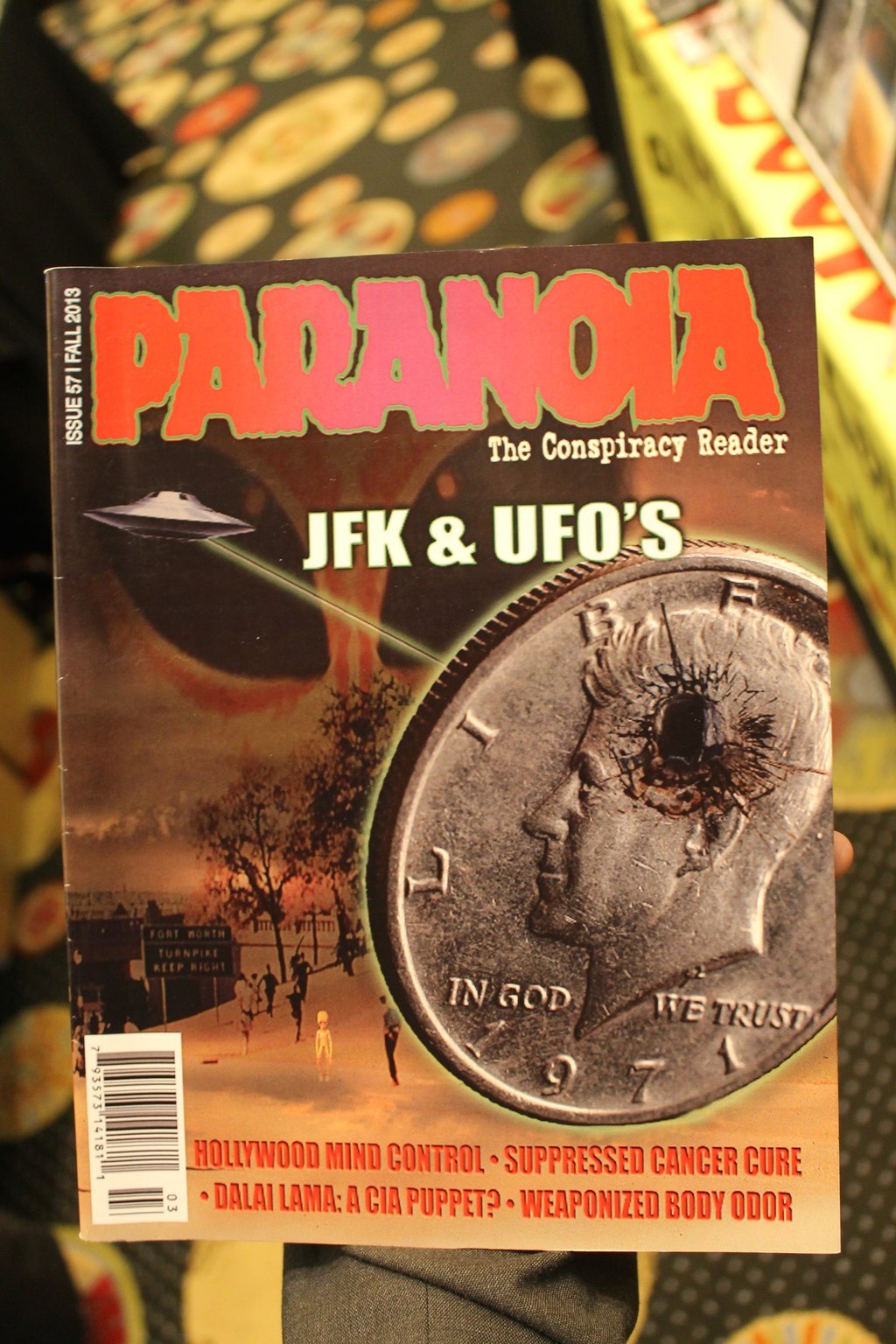 Want more? You can check them out here!