So here's Stone Cold Steve Austin doing his famous beer toast: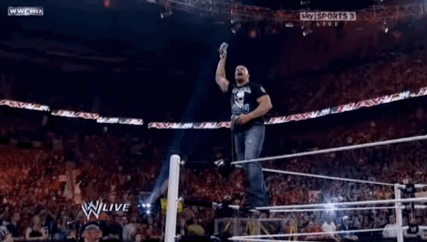 As you hear the glass break, Bradley comes out doing the Austin strut: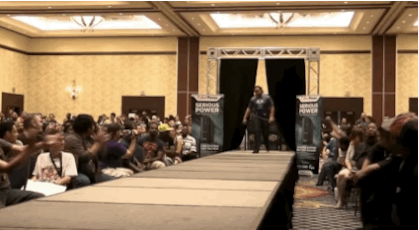 He enters the ring, climbs the turnbuckle, and raises his fists in the air. Someone from the crowd tosses him two canned beverages: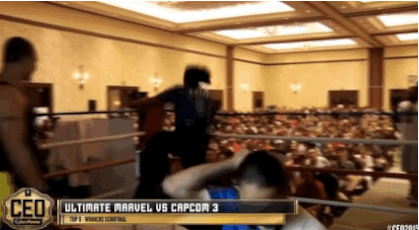 In true Austin fashion, he crashes the beverages together, then double fists them down his throat: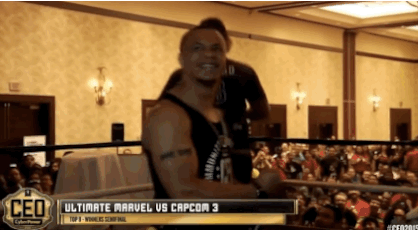 And to top it off, he delivers a Stone Cold Stunner to the ring announcer, because why not?: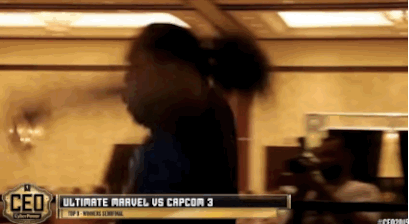 And the ring announcer sells it perfectly: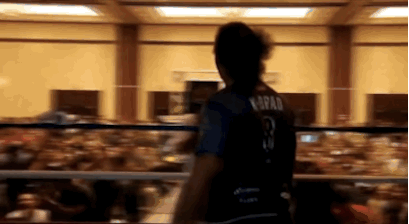 While Bradley did not advance in the competition, it didn't matter. He made his mark.