14 Reasons Why Mexico Will Always Be Awesome
We might be out of the World Cup, and we might have a tear or two in our eyes, but we're still the best in the world.
by
,
OK. So we're out of the World Cup.

But let's not forget that Mexico has come a long way from the horrid year that was 2013. Let's remember the good times of this 2014 World Cup:
2.
And all the memes that came with it. 10.
When Herrera called out the referee for a sketchy call on a penalty that wasn't.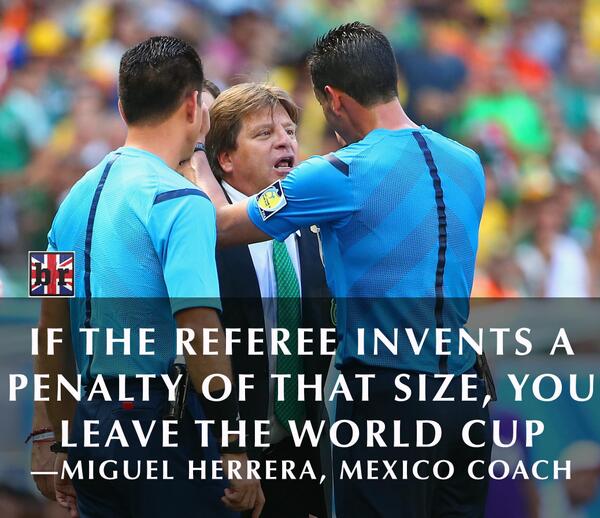 11.
The strength and emotion Herrera had on his last press conference of the World Cup.
12.
They made us feel all the feelings. 13.
:( 14.
And they felt them too.
GRACIAS!