Marc Anthony's Homage To Juan Gabriel Will Break Your Heart
"¡Ayúdenme por favor!"
On Sunday night, Marc Anthony paid homage to the late Juan Gabriel at Radio City Music Hall only hours after news broke that the Mexican music legend had died.
Anthony sang one of Gabriel's most iconic songs, "Abrazame Muy Fuerte" and couldn't fight back the tears.
While singing the song, Anthony's voice was so choked up with emotion that he asked the audience to join him in a sing along.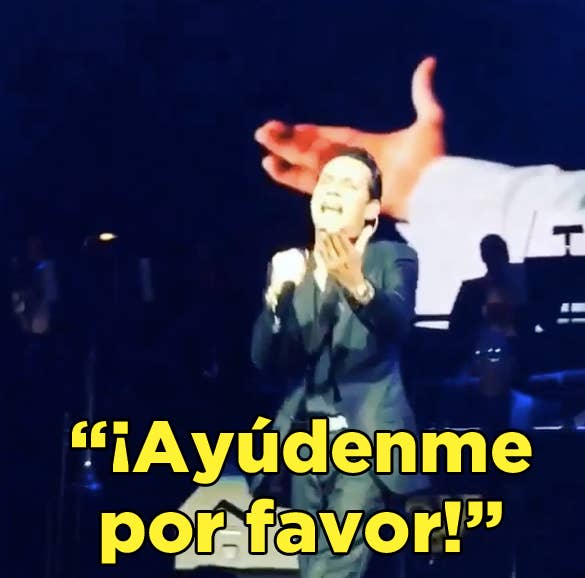 Juan Gabriel died Sunday morning in Santa Monica, California at age 66. Upon hearing the news, Anthony put this image on Instagram:
In the caption, Anthony wrote at length about Gabriel:
"We have lost a giant in the world of Latin music. An icon and a legend who made his mark in my life. He is responsible for how my career panned out since day one. Really saddened by the loss of one of my heroes. A life bigger than life itself has come to an end, but his music and his legacy will stay with us forever. Rest in peace."
Here's to the one and only "Divo de Juárez."