I went to WrestleMania Axxess at the McEnery Convention Center in San Jose, California.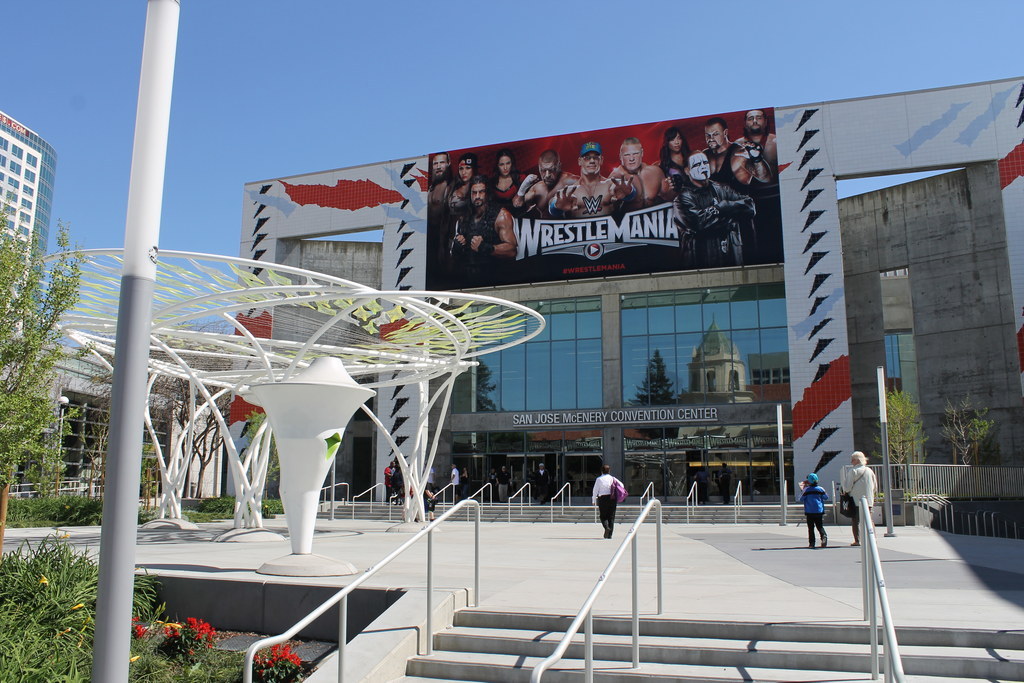 As you enter the convention center, there's a WWE Superstore that's open to the public:
1.
There was an entire shelf full of J.R.'s BBQ products: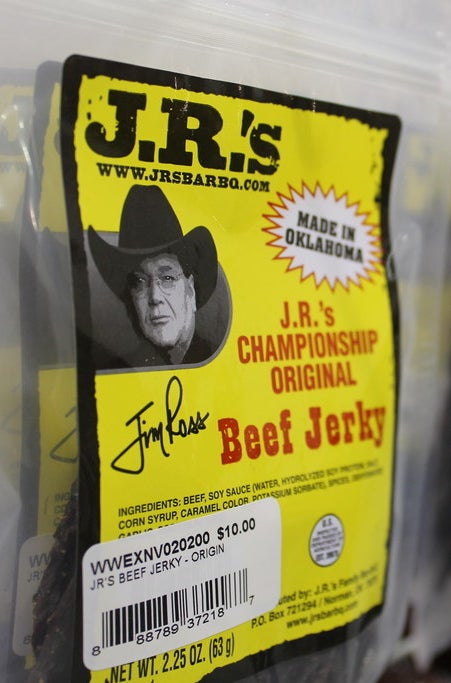 I had the opportunity to taste everything on the shelf. The BBQ sauce is great, and the beef jerky was delicious. It was quite the slobberknocker.
2.
There was an entire rack dedicated to blue John Cena hats and wristbands: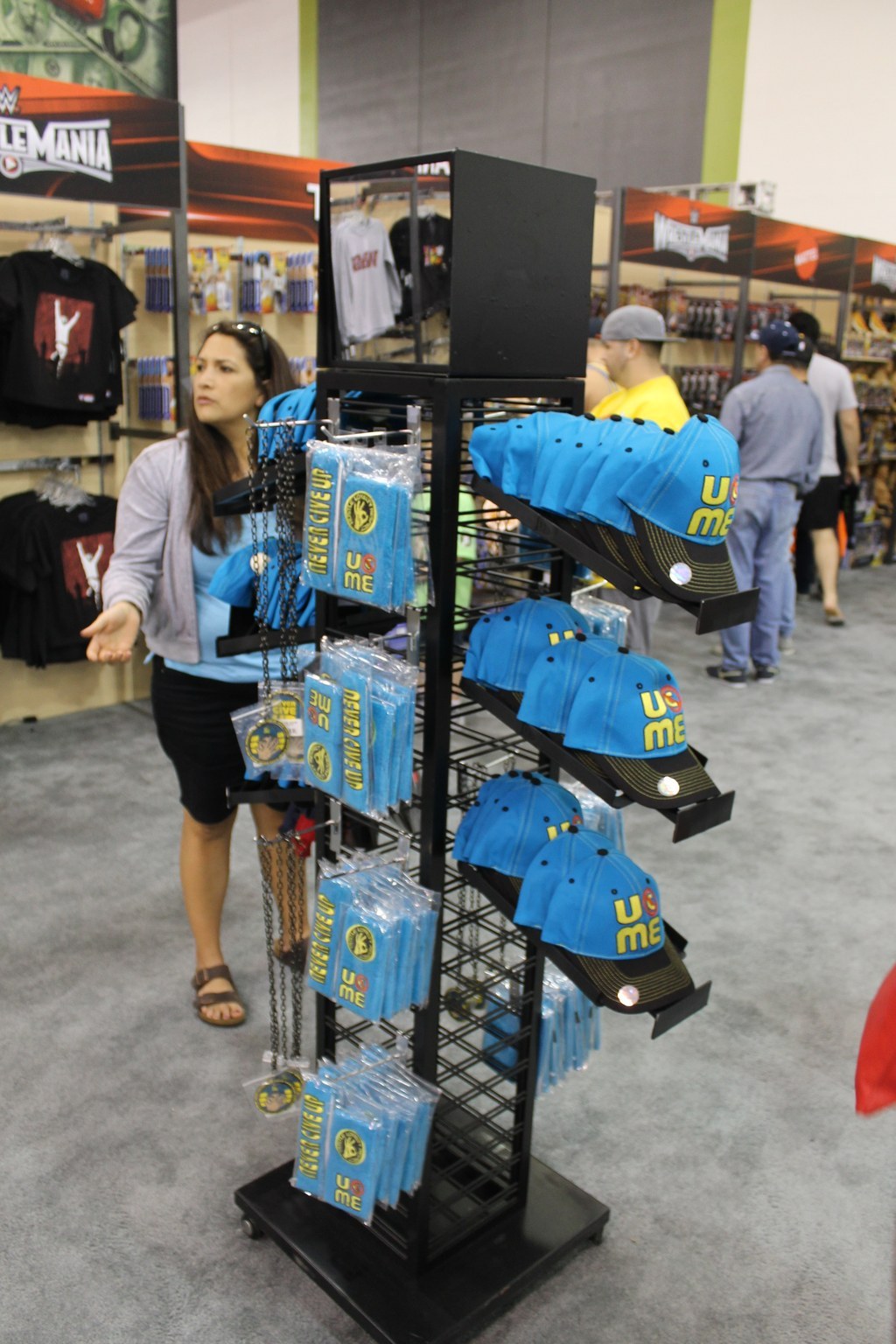 3.
They had ALL THE ROCKS: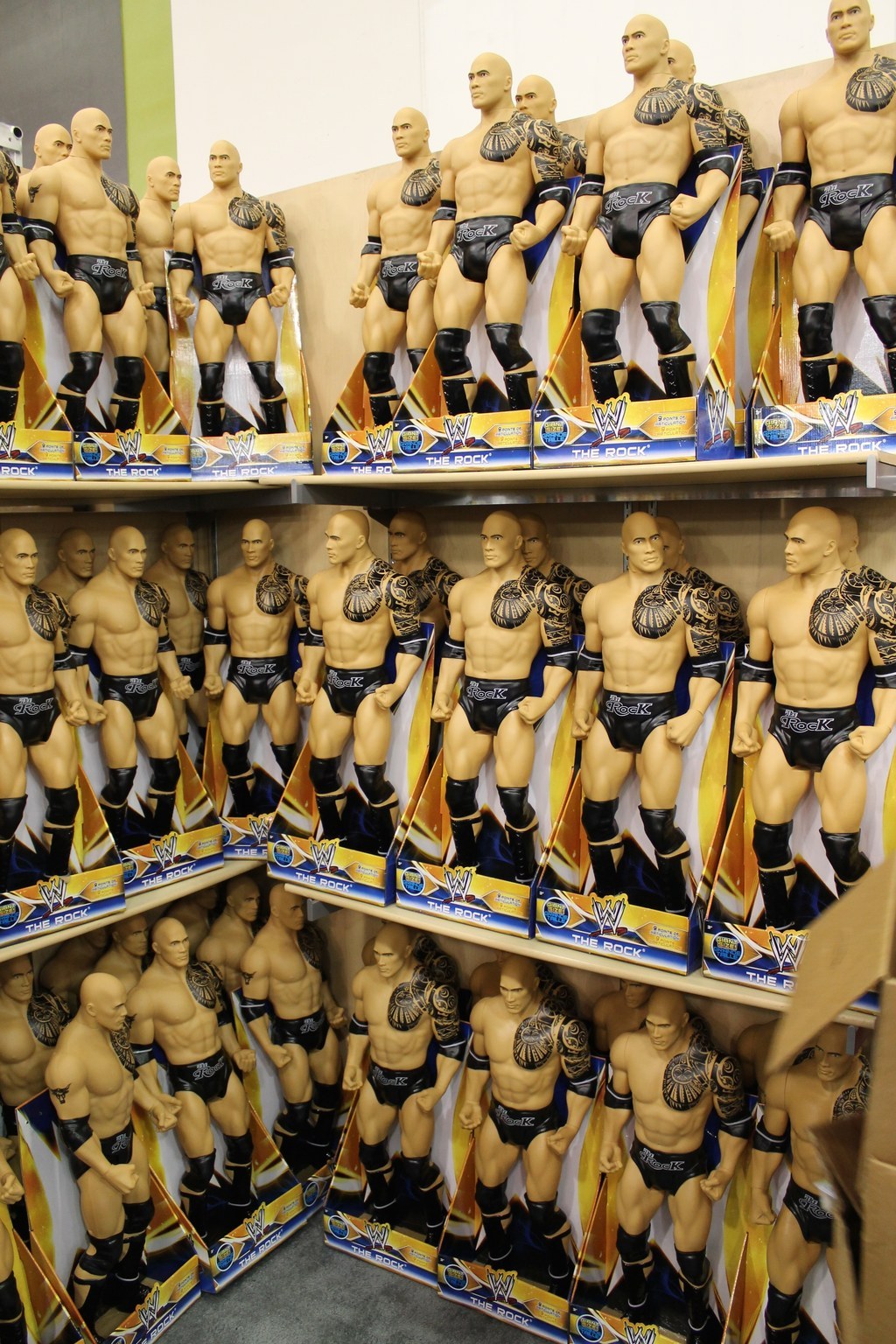 4.
EVERY CHAMPIONSHIP BELT: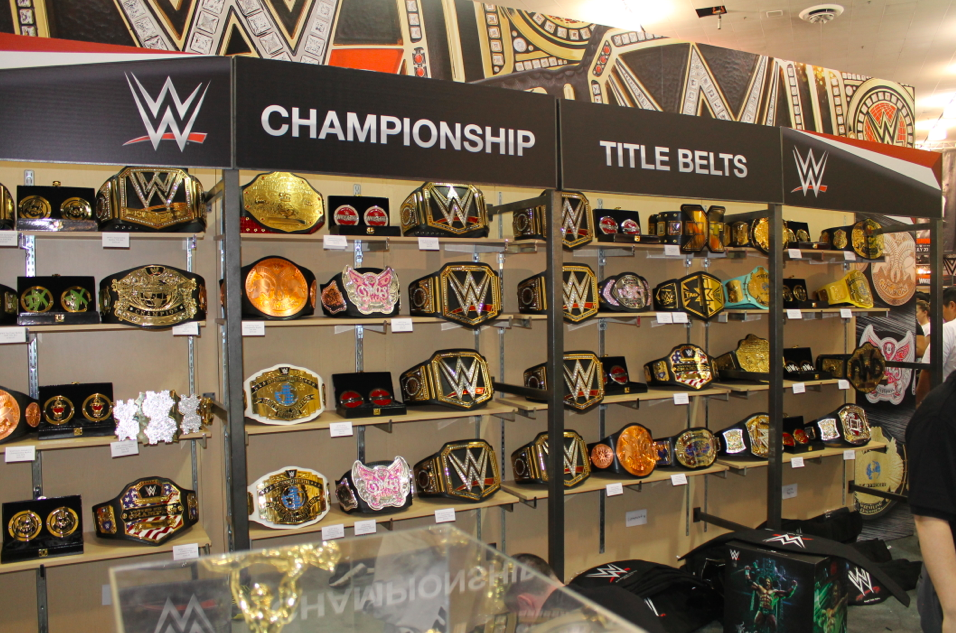 5.
The greatest pint glasses EVER MADE: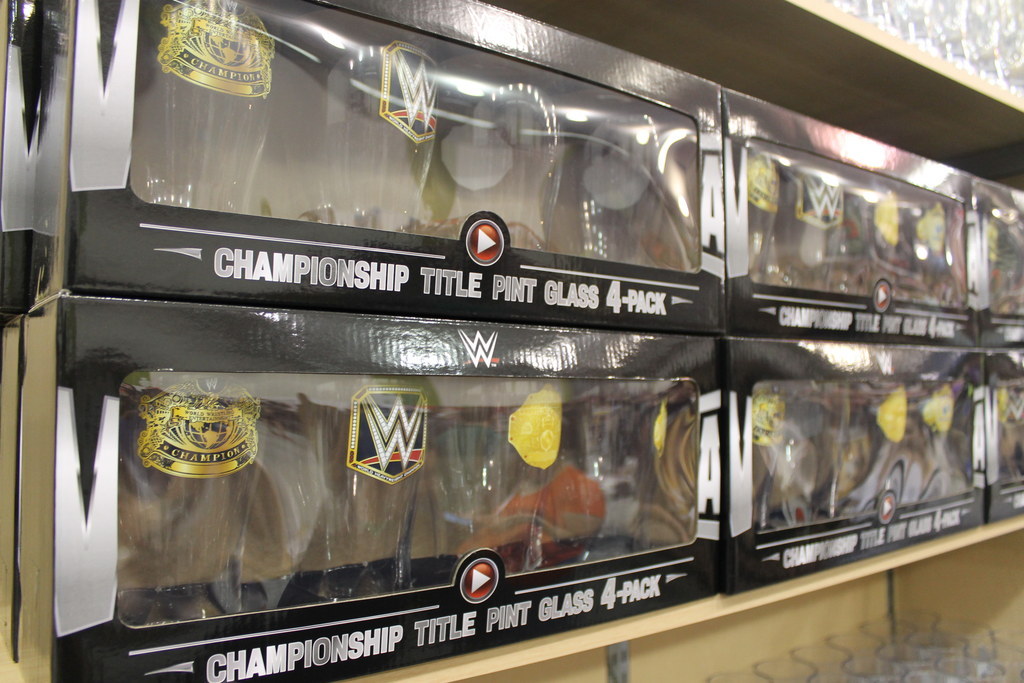 6.
A legit Slammy:
7.
Zombie John Cena and Stone Cold Steve Austin: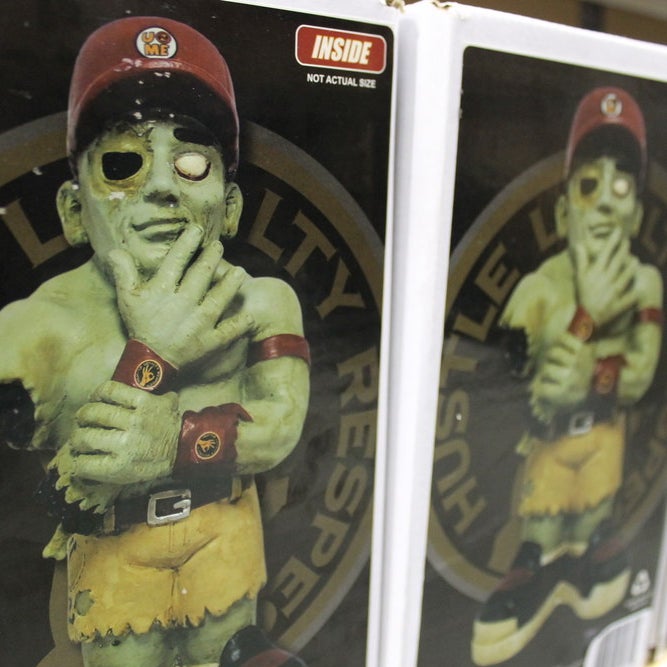 And then there was the main, ticketed Axxess area:
8.
This corridor that played various entrance theme songs while flashing lights at you, so you feel like you're the wrestler who's entering the arena.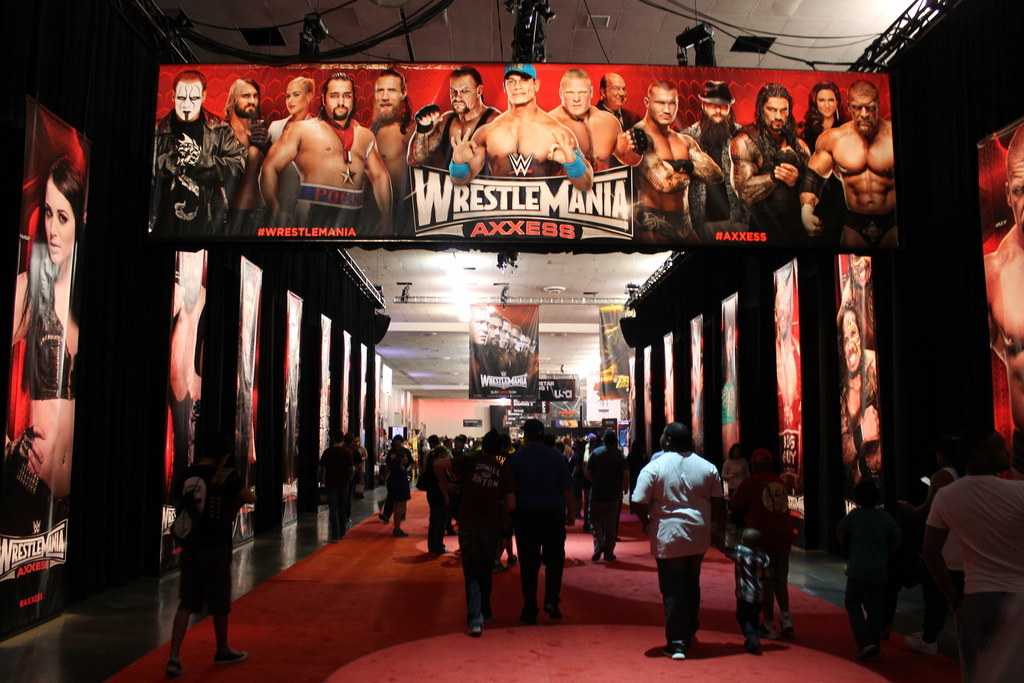 9.
There was a meet-and-greet with WWE Superstars inside the Elimination Chamber: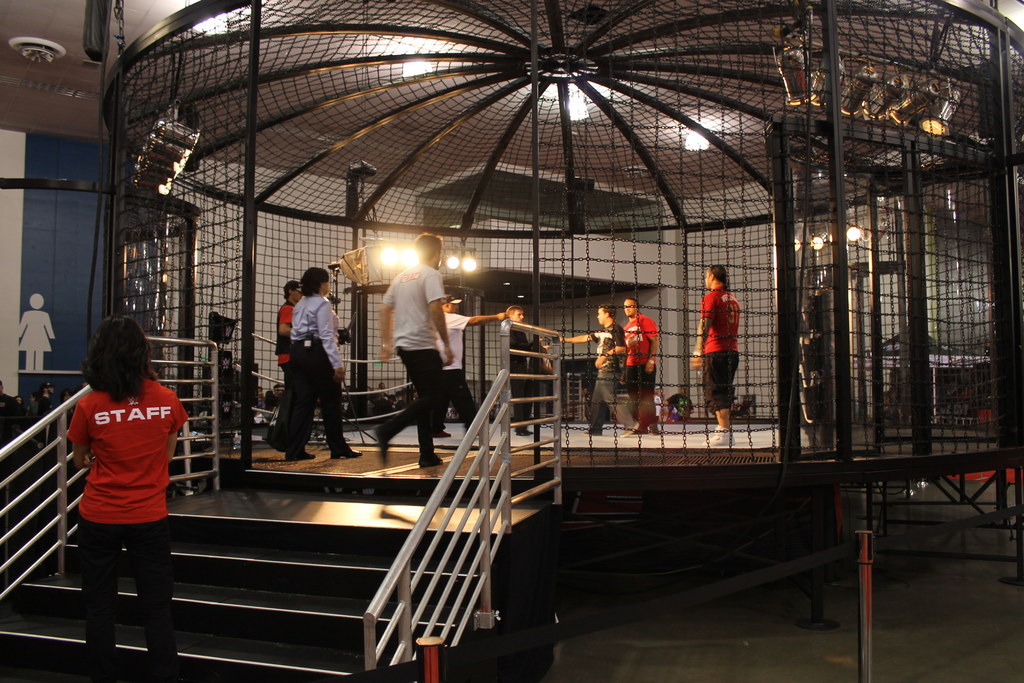 10.
Hacksaw Jim Duggan doing his patriotic duty: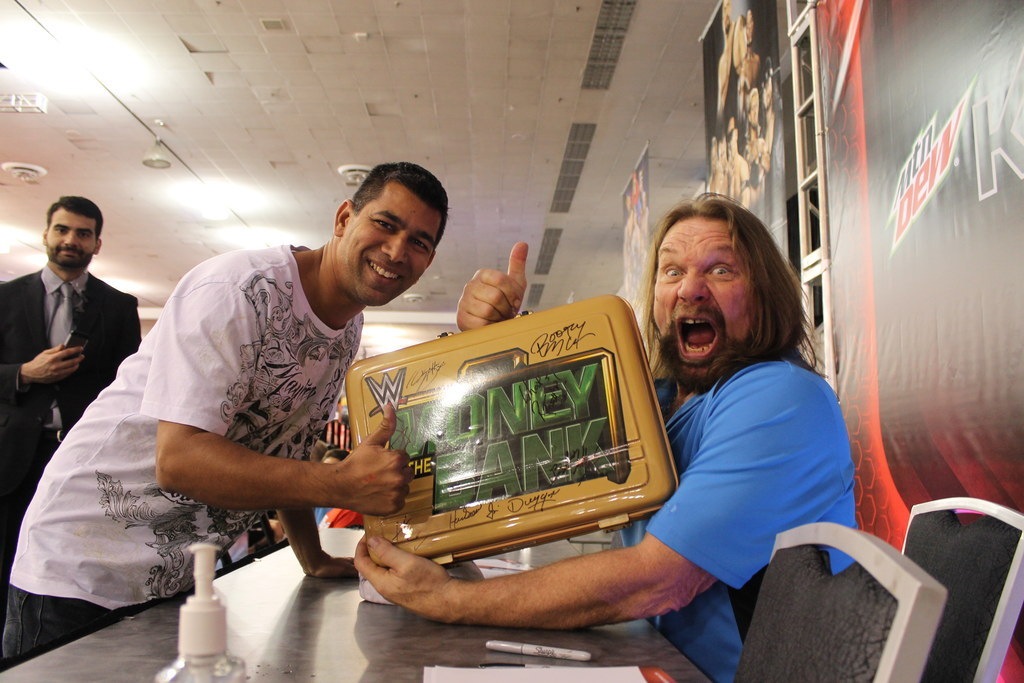 11.
Miz signing stuff like the Hollywood superstar he is: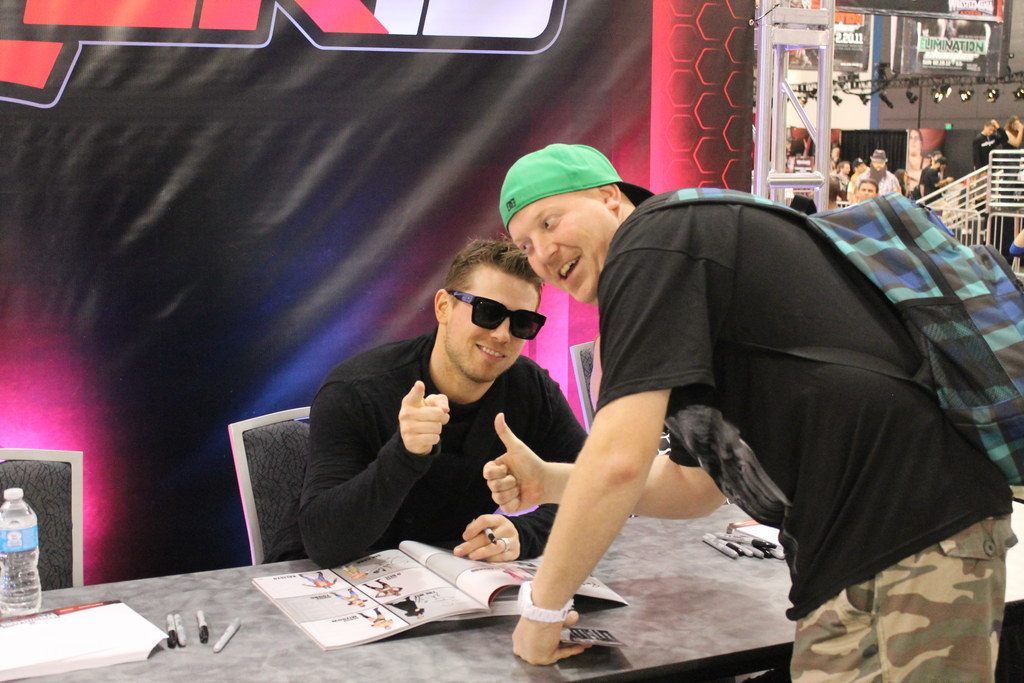 12.
Erick Rowan looking at me going like, "Yo."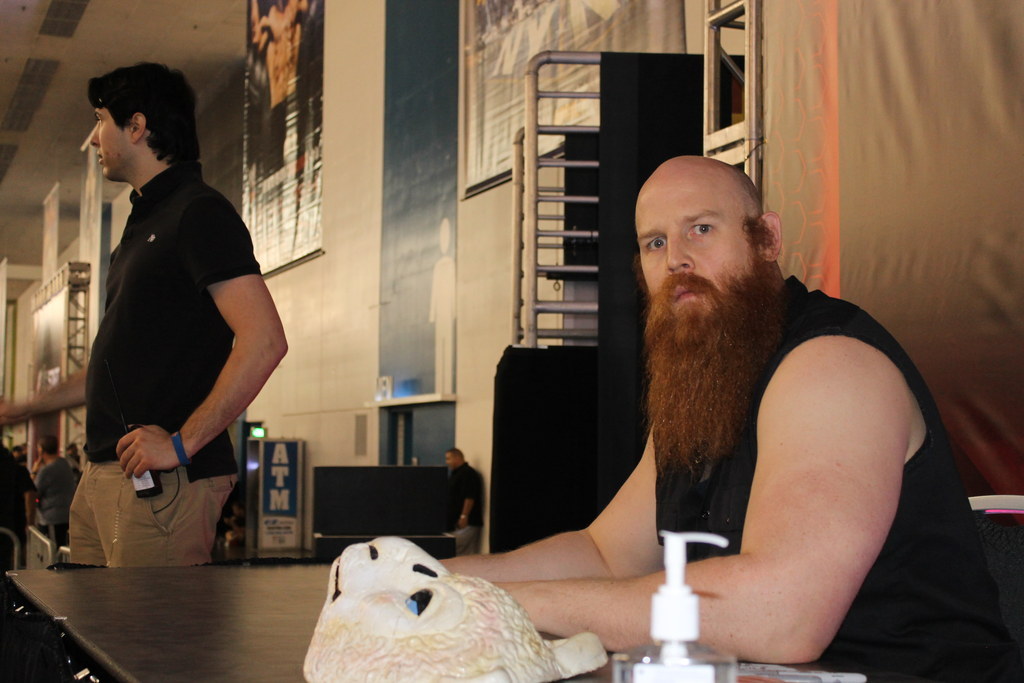 13.
Mizdow doing some commentary: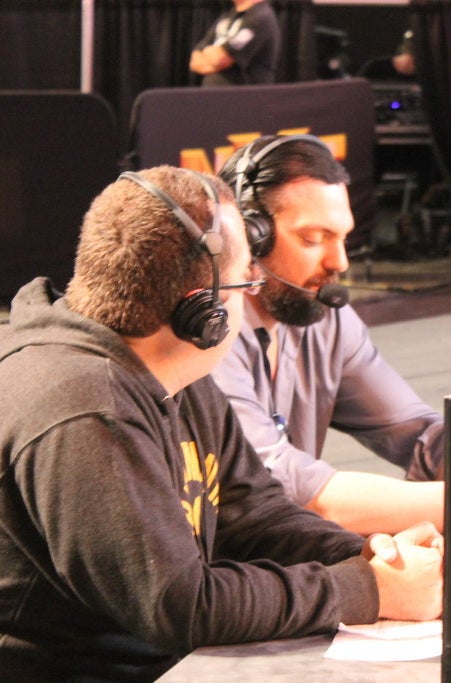 14.
Triple H's throne: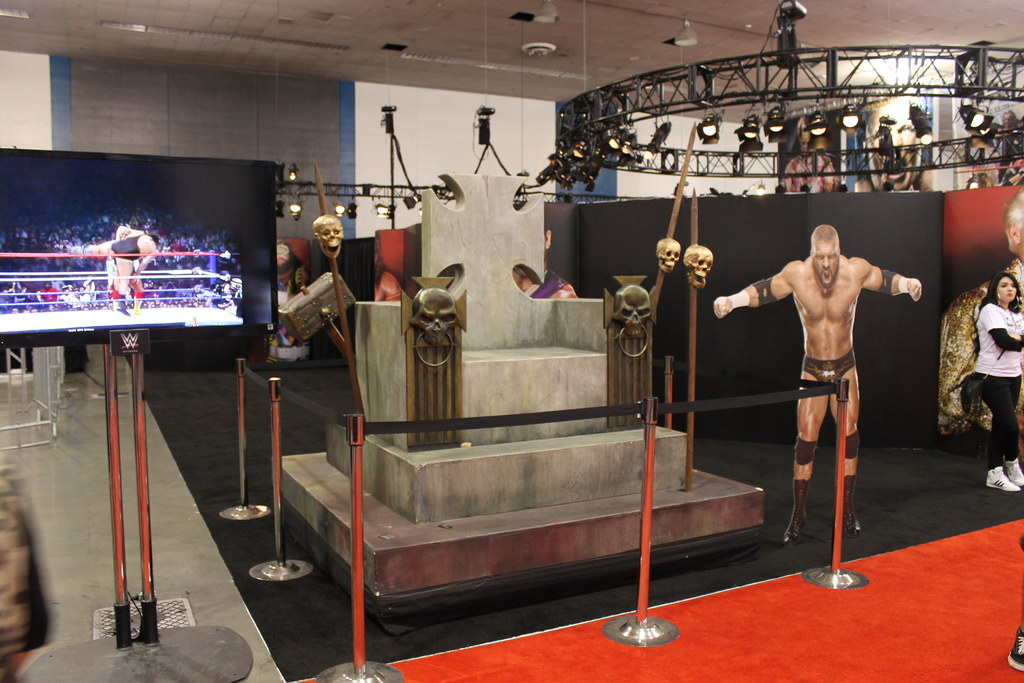 15.
These action figures standing inside a toy ring that took you back to your childhood: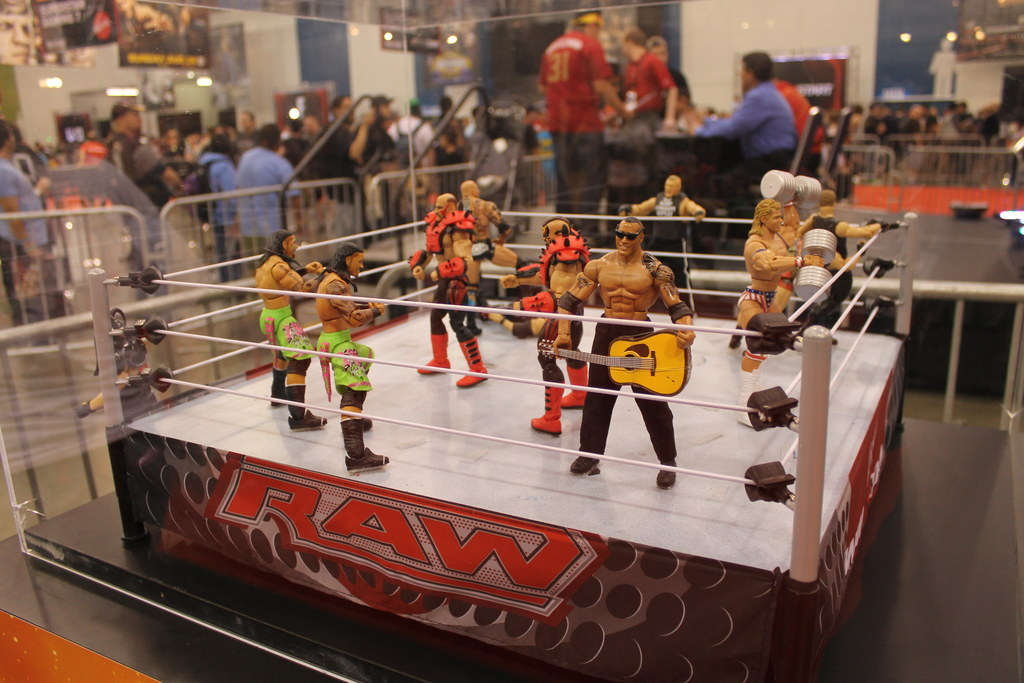 16.
THE WrestleMania sign:
17.
A few champions: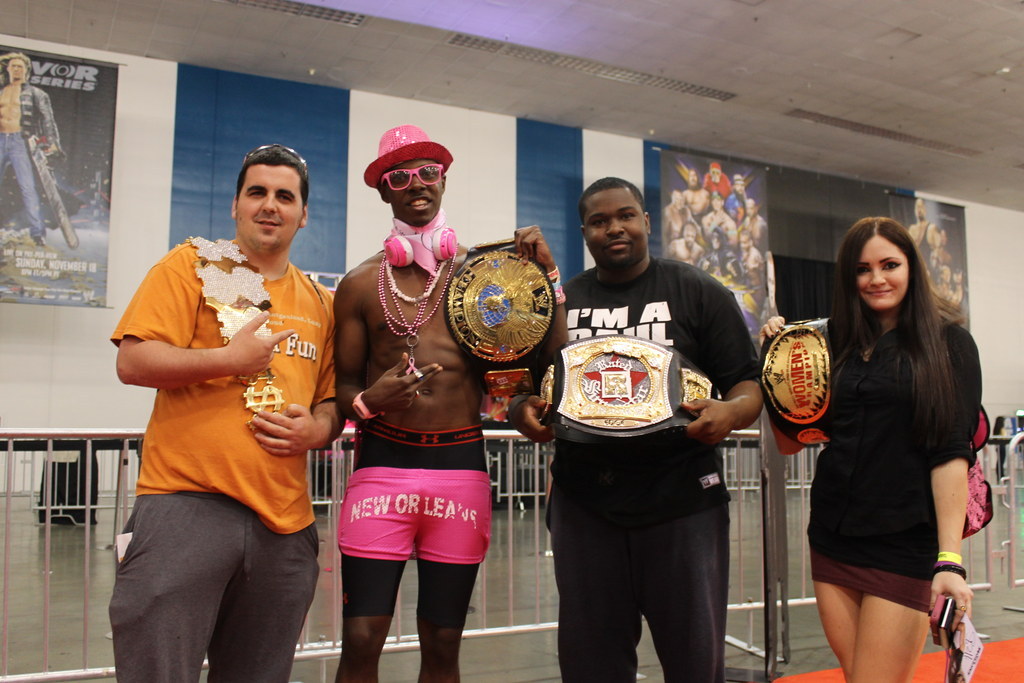 18.
"Sierra, Hotel , India , Echo , Lima, Delta..."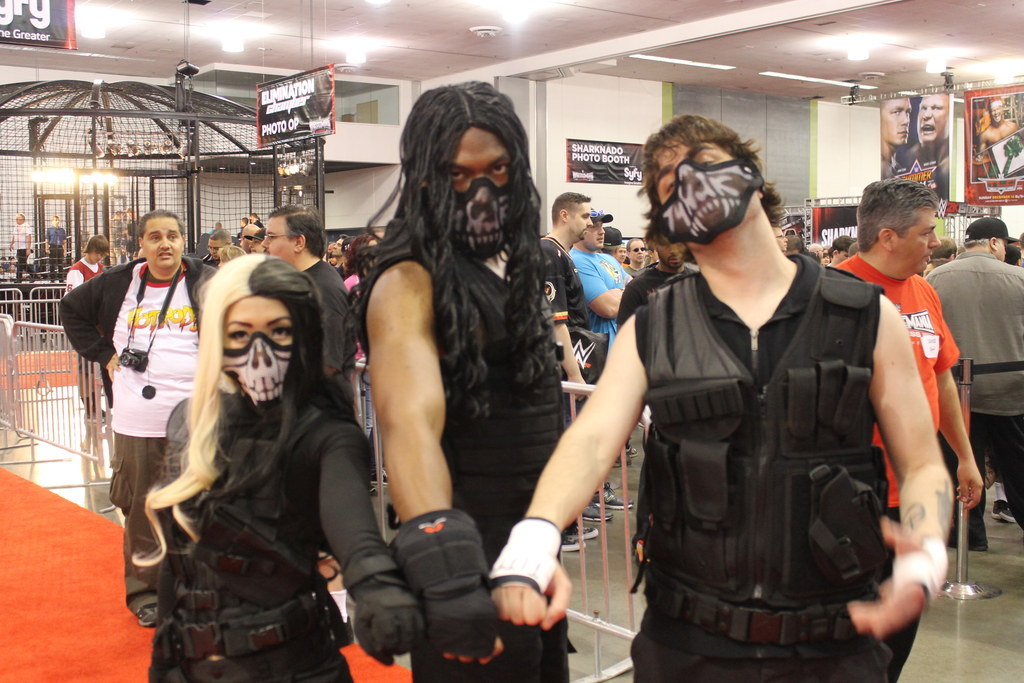 And then there was the Hall of Fame area:
19.
These glorious statues of The Ultimate Warrior and Andre the Giant: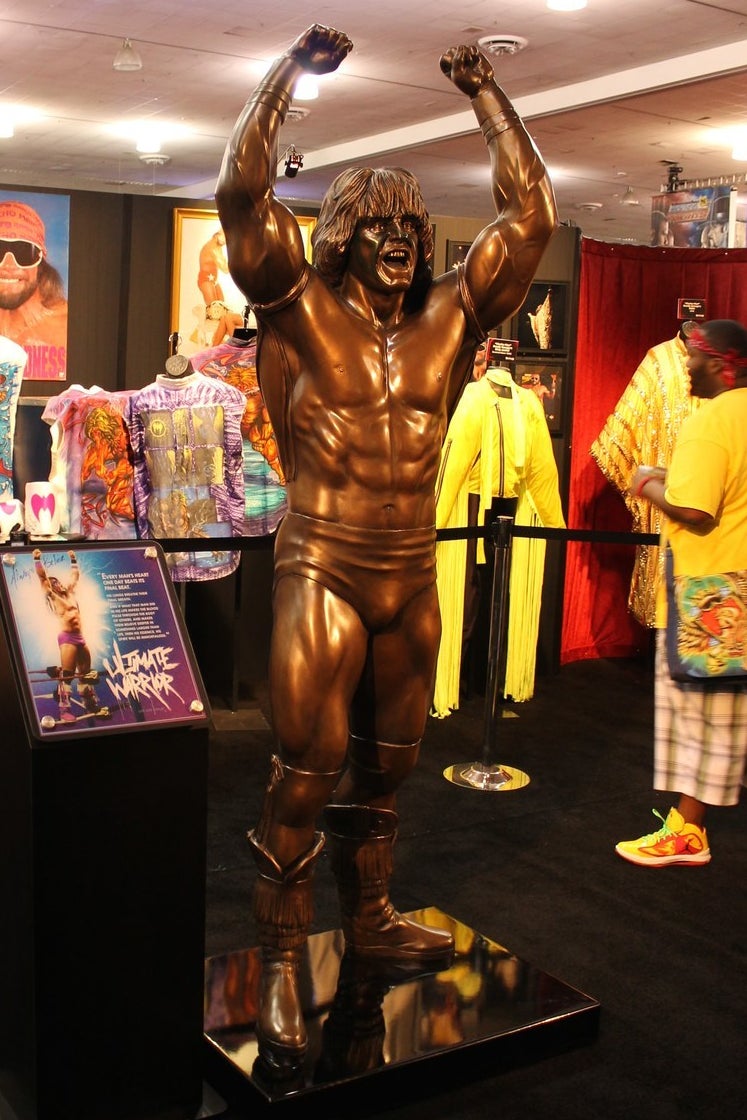 20.
The "Andre the Giant Memorial Battle Royal" trophy: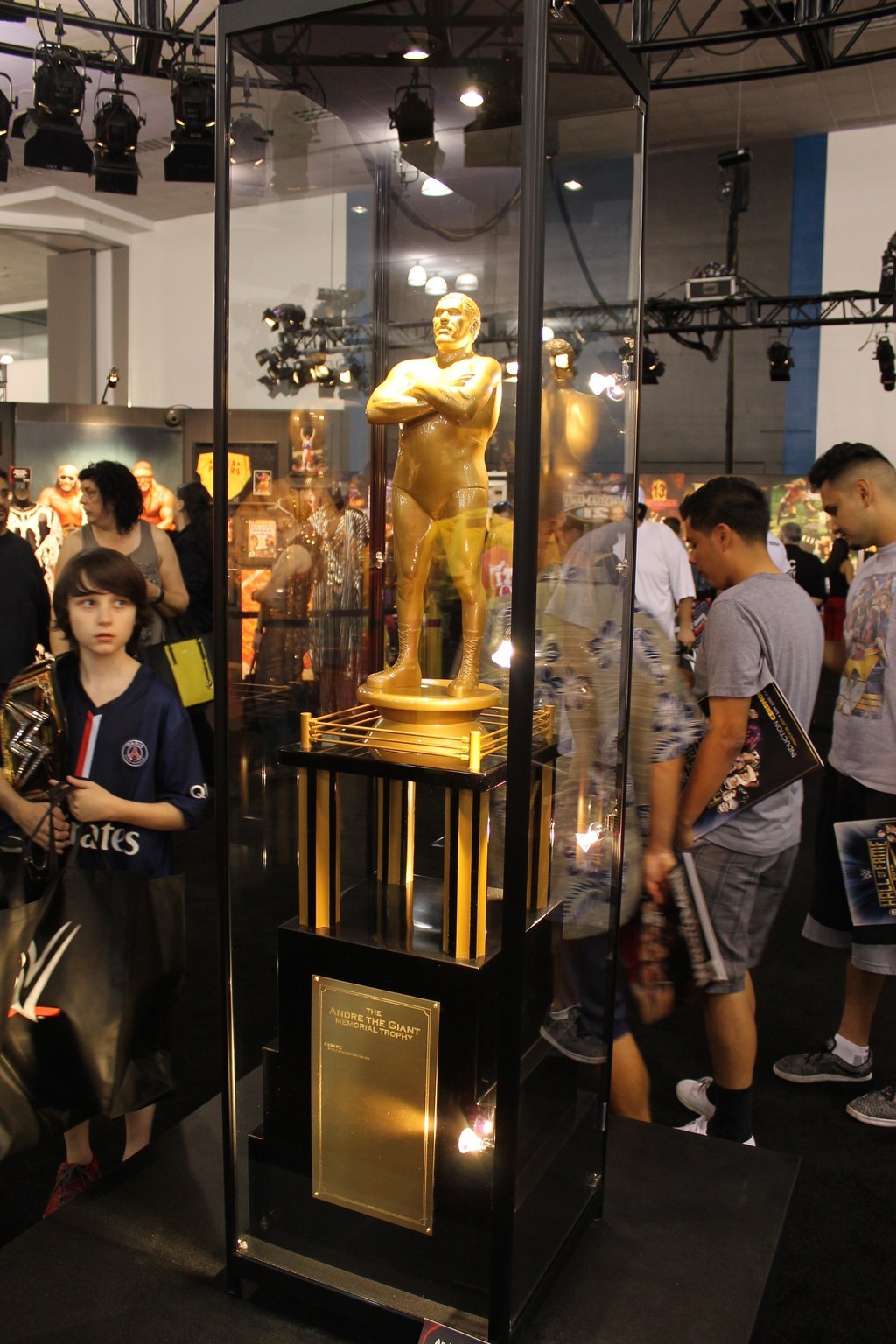 21.
Every iconic "Macho Man" Randy Savage outfit:
You can feel the madness.
22.
This case of Savage's most famous hats and sunglasses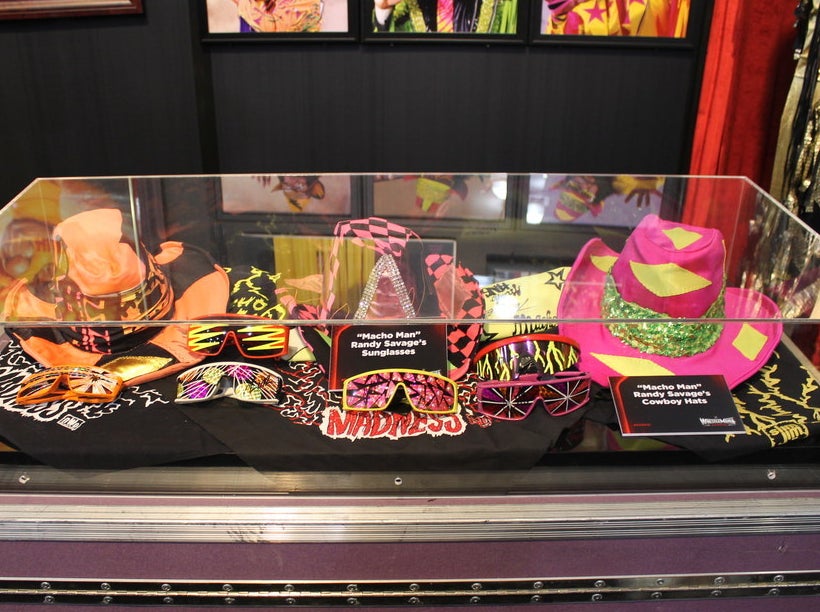 23.
The Ultimate Warrior's jacket and boots, along with his original WWE Intercontinental Championship: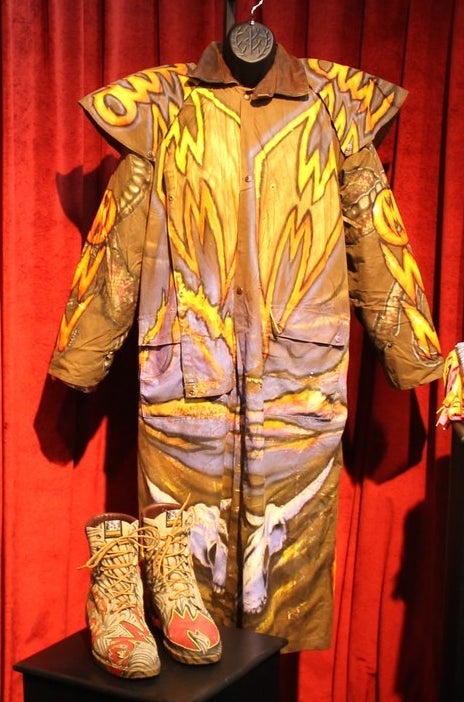 24.
Undertaker's outfit and the casket they blew up for the Undertaker/Brock Lesnar match at WrestleMania 30:
25.
Triple H's entrance gear and Brock Lesnar's shorts:
26.
Shawn Michael's show-stopping gear and the outfit Cesaro wore at WrestleMania 30: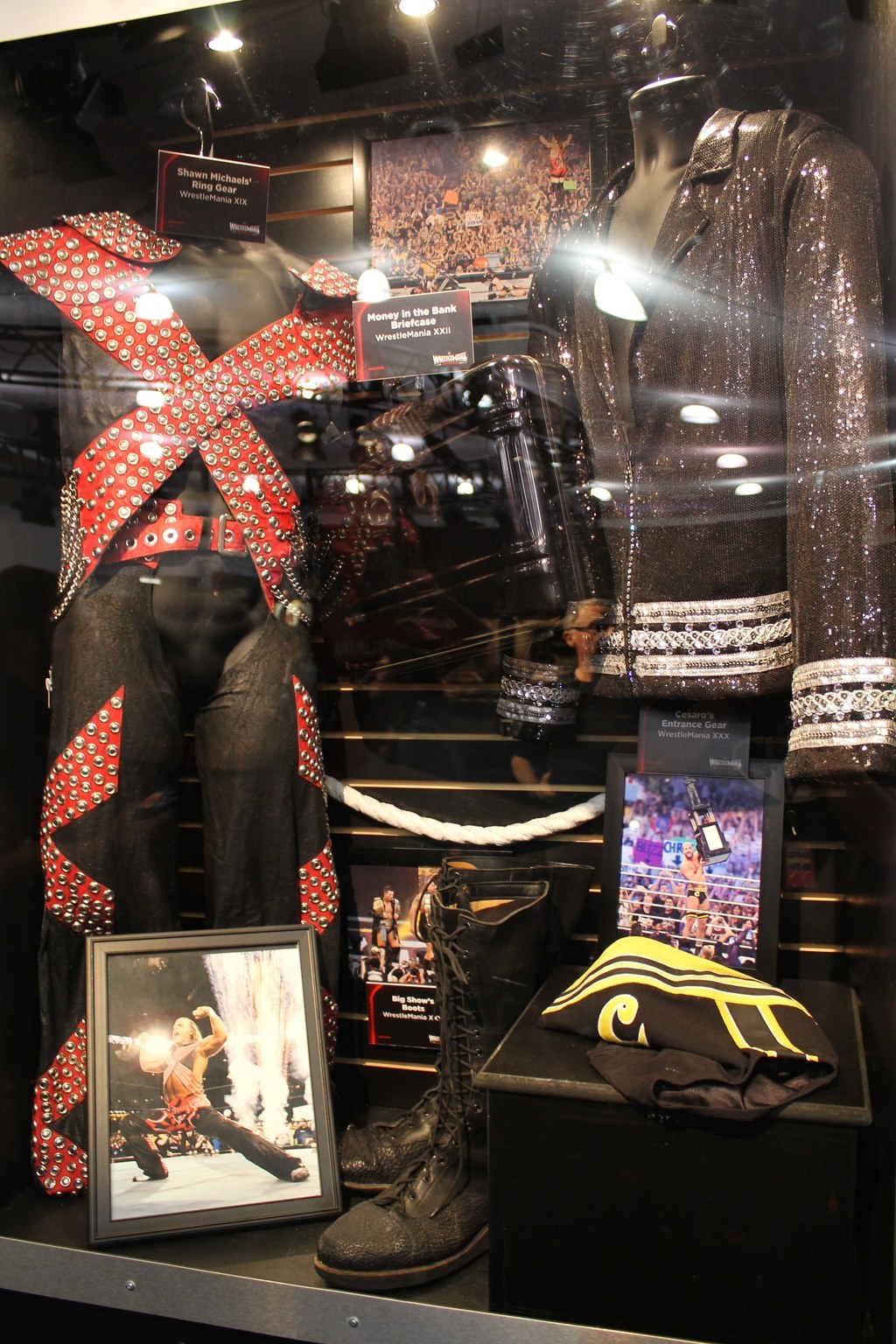 27.
Hulk Hogan's legendary attire and Sting's in-ring gear: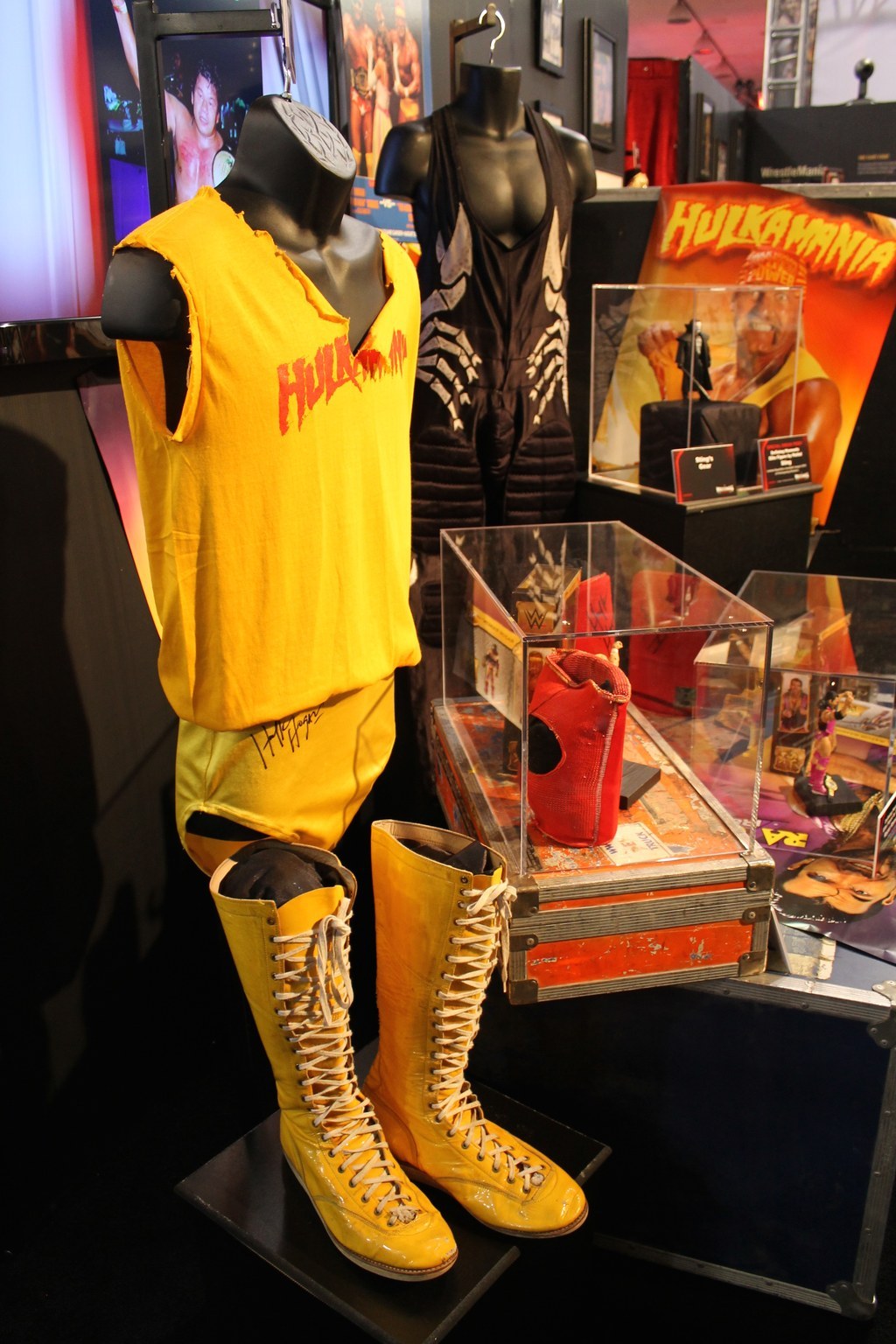 28.
Renee Young and "Mean Gene" Okerlund working in the middle of Axxess: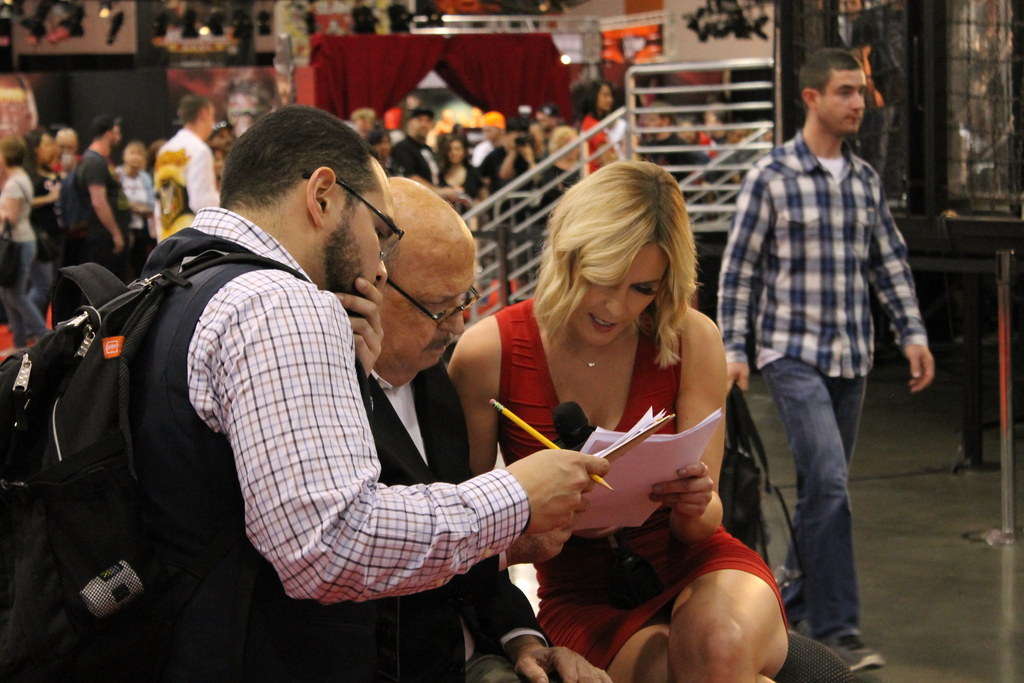 29.
There was a WWE 2K15 play zone: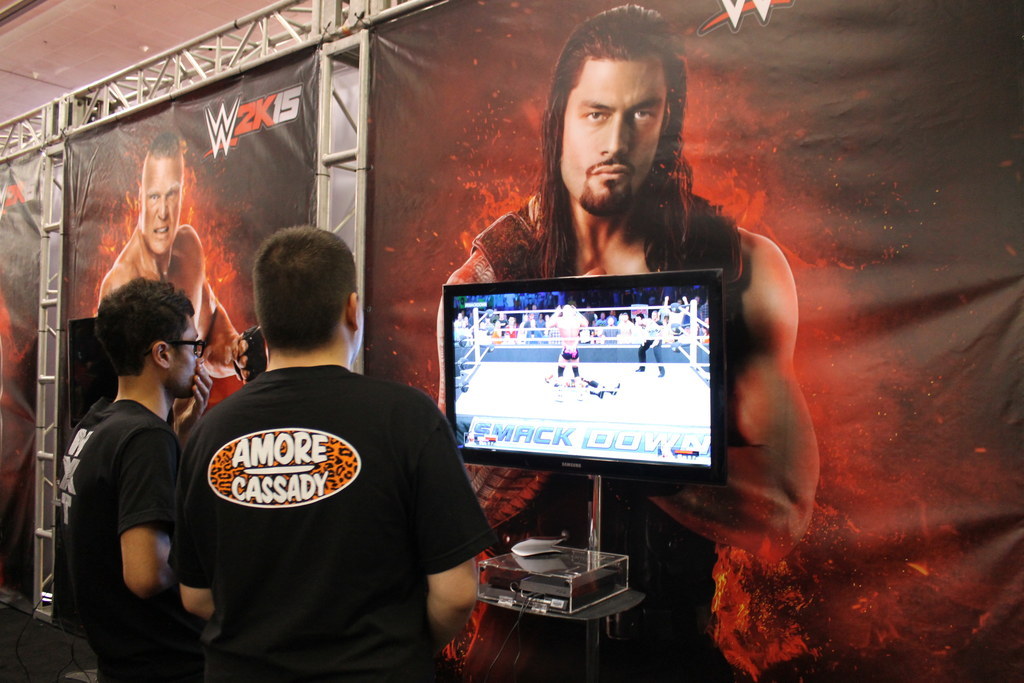 There was a cool NXT area in the back where I saw:
30.
FINN BALOR: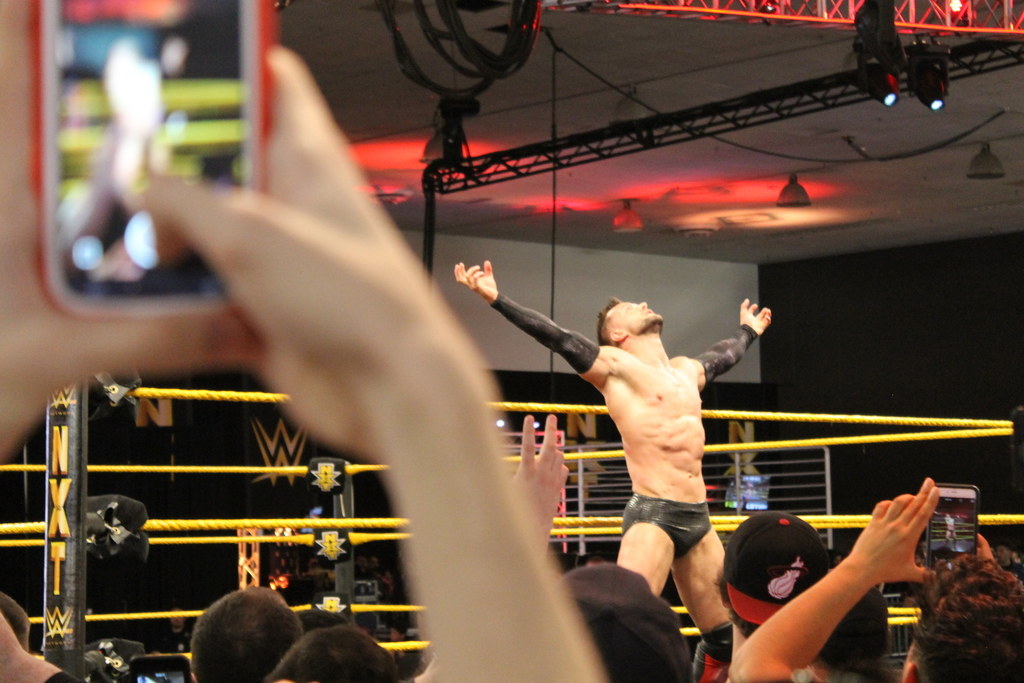 31.
HIDEO ITAMI: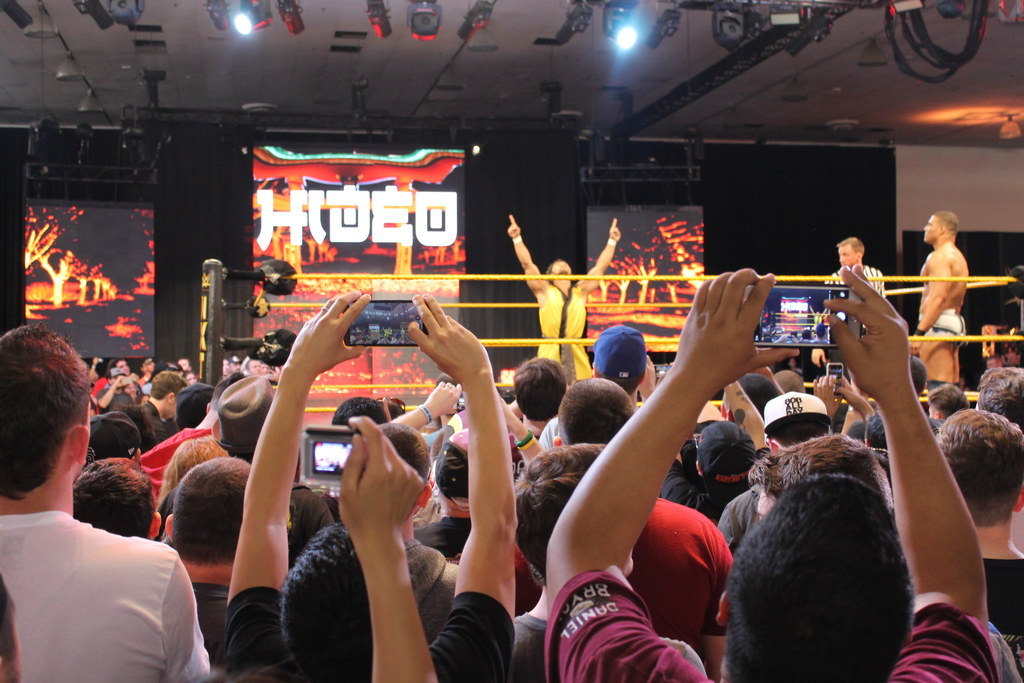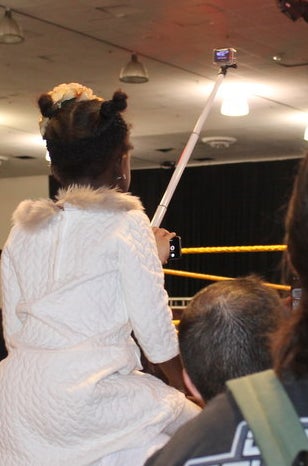 33.
And last, but certainly not least, Tyler Breeze taking his iconic selfies with fans: