Can You Pick The Tacos De Asada?
You got:

YOU FOUND THE TACOS DE ASADA
These delicious tacos de asada are a culinary masterpiece. They're simple yet iconic. You've got some chopped grilled beef, on a small corn tortilla, sprinkled with chopped onion and cilantro, drizzled with the finest salsa verde that contains the right amount of spice, lime, and kick. Roll on through to your nearest taco truck and get yourself one (maybe 10) of these.
You got yourself some tacos de buche, or pork stomach. But don't let that fool you. Buche is some of the most delicious meat in the world. It's tender with a slight chewiness that gives the meat a pleasant texture. Put it in a taco, and it's heavenly. Don't be afraid. Try it.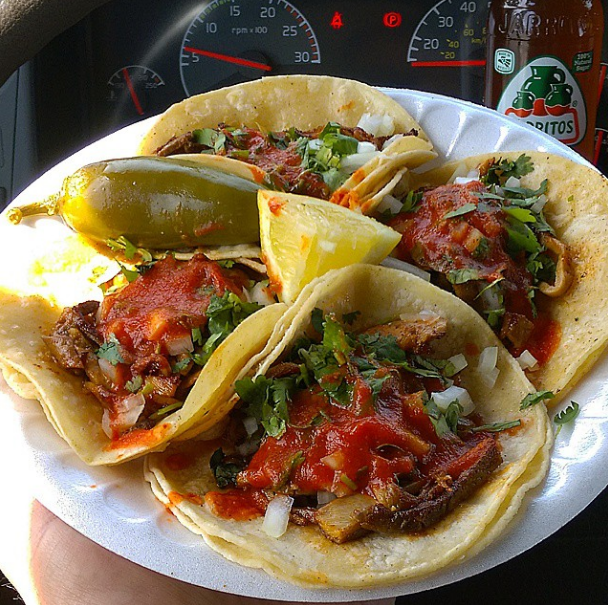 Here we have tacos de lengua, or cow tongue. When cooked right, lengua can be super tender. Lengua also does a good job of absorbing whatever it's cooked in. Yes, it's tongue. But you know what? It's delicious! So, next time you roll through your taco truck, get the asada and al pastor if you wish, but try out some lengua, too.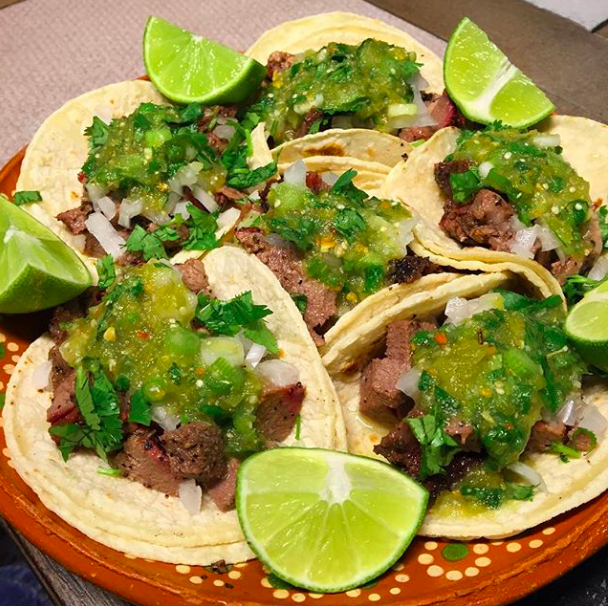 You got:

Tacos de barbacoa
What we have here are tacos de barbacoa. Barbacoa refers to the way the meat is prepared. While carne asada meat is grilled, barbacoa meat is cooked in an oven for some time (just like BBQ). The meat often shreds apart. While beef is commonly used in barbacoa, you can also use lamb or goat meat.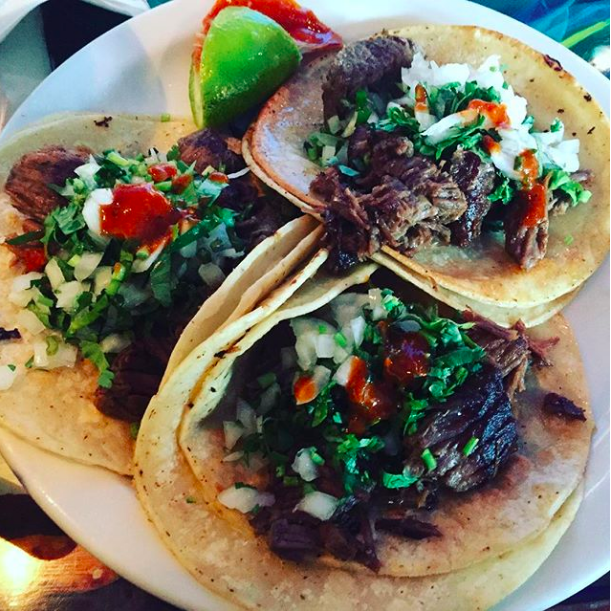 These are tacos de birria. Birria is traditionally goat or mutton, cooked in a spicy stew. It's delicious, it's juicy, and packs quite a punch upon your first bite. If you have the privilege dining at a place that makes birria, GET IT.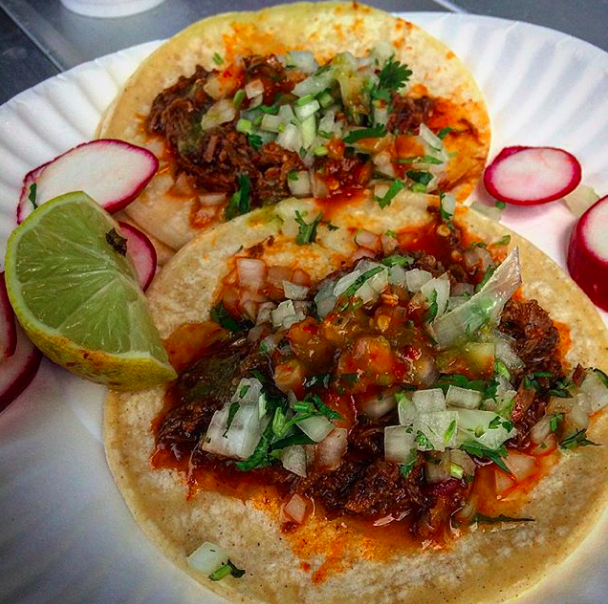 You got some tacos de cabeza, or cow head. These tacos are made from the meat that falls off a nicely roasted head of an animal, mostly beef. For those who live in a bubble, this might seem like a bit much. But trust me, it'll be the best meat you've ever had.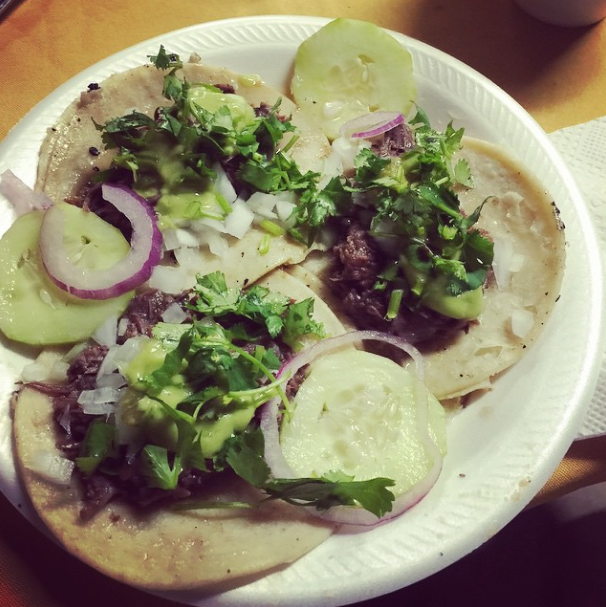 You got:

Tacos de huitlacoche
What we have here are tacos de huitlacoche, or corn fungus. If corn and mushrooms had a baby, it would be huitlacoche. It tastes soft and velvety, and has a smokey flavor to it that will make your taste buds go crazy. Also, it's vegetarian! It's delicious and you should try it.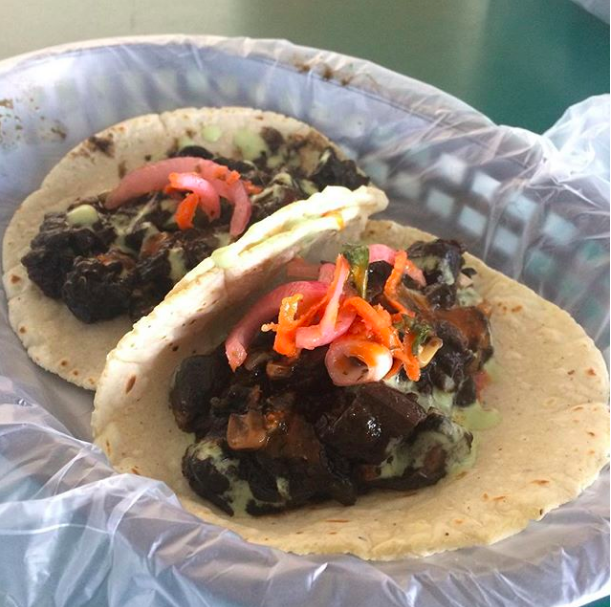 These are not tacos. These are chingaderas. You'll have people tell you, "No. They're hard-shell tacos!" Don't listen to them. If you ever come across them, run away, and head to the nearest taco truck.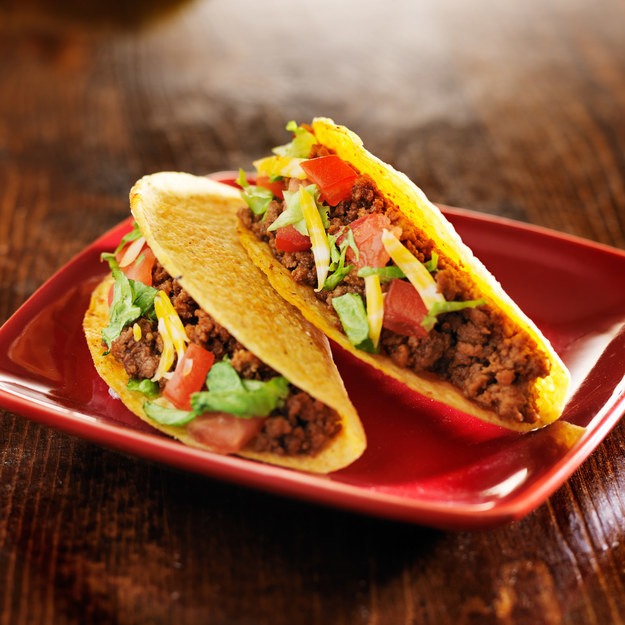 These are tacos al pastor, otherwise known as the cousin to tacos de asada. It's delicious, it's classic, it's the go-to for any taco lover. Tender slices of pork fresh off the rotisserie, drizzled in salsa, cilantro, and onion, topped with a single slice of pineapple...it's heavenly.