Following the success of their Avengers-themed collection for Hot Topic earlier this year, clothing company Her Universe has teamed up with Marvel and Torrid to release several fandom-inspired dresses in extended sizes.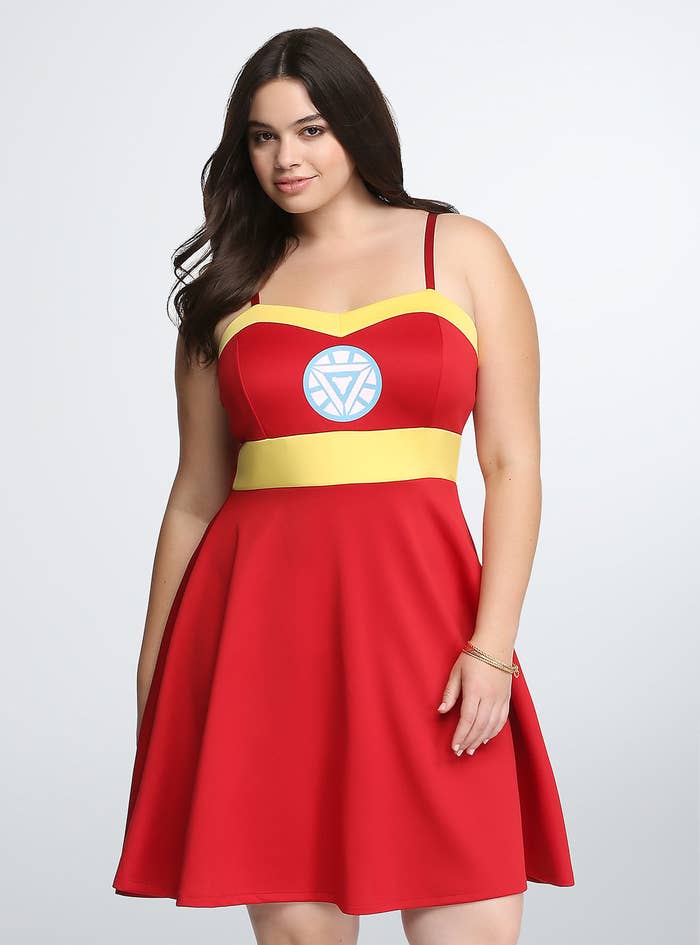 The dresses run from $48.50 to $68.50, and come in sizes 0 (roughly 12) to 6 (roughly 30). Fans of the original line will recognize this Black Widow bodycon dress...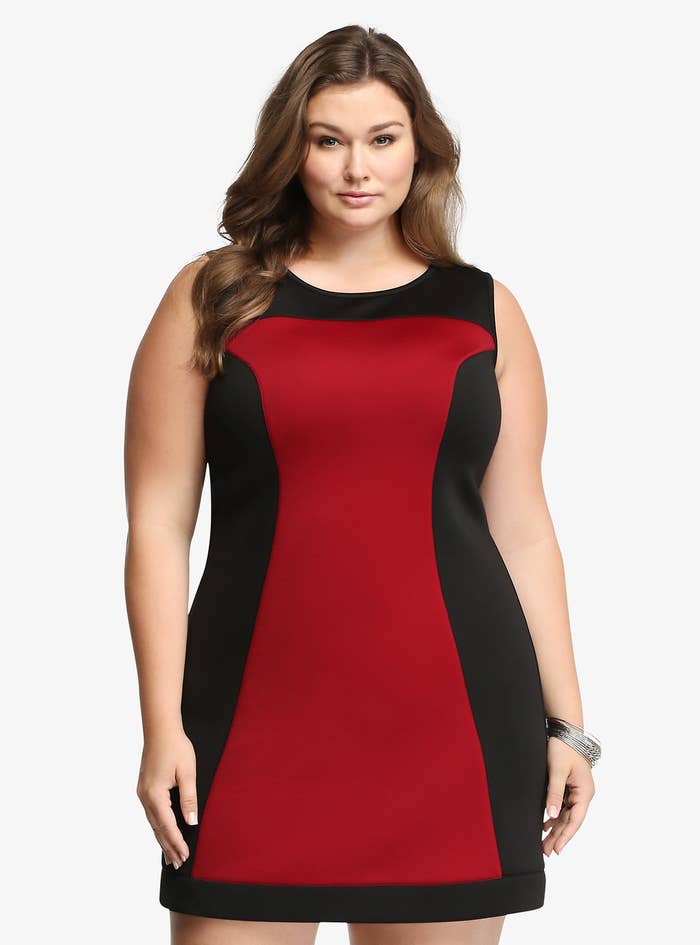 Torrid also has a few additions of their own...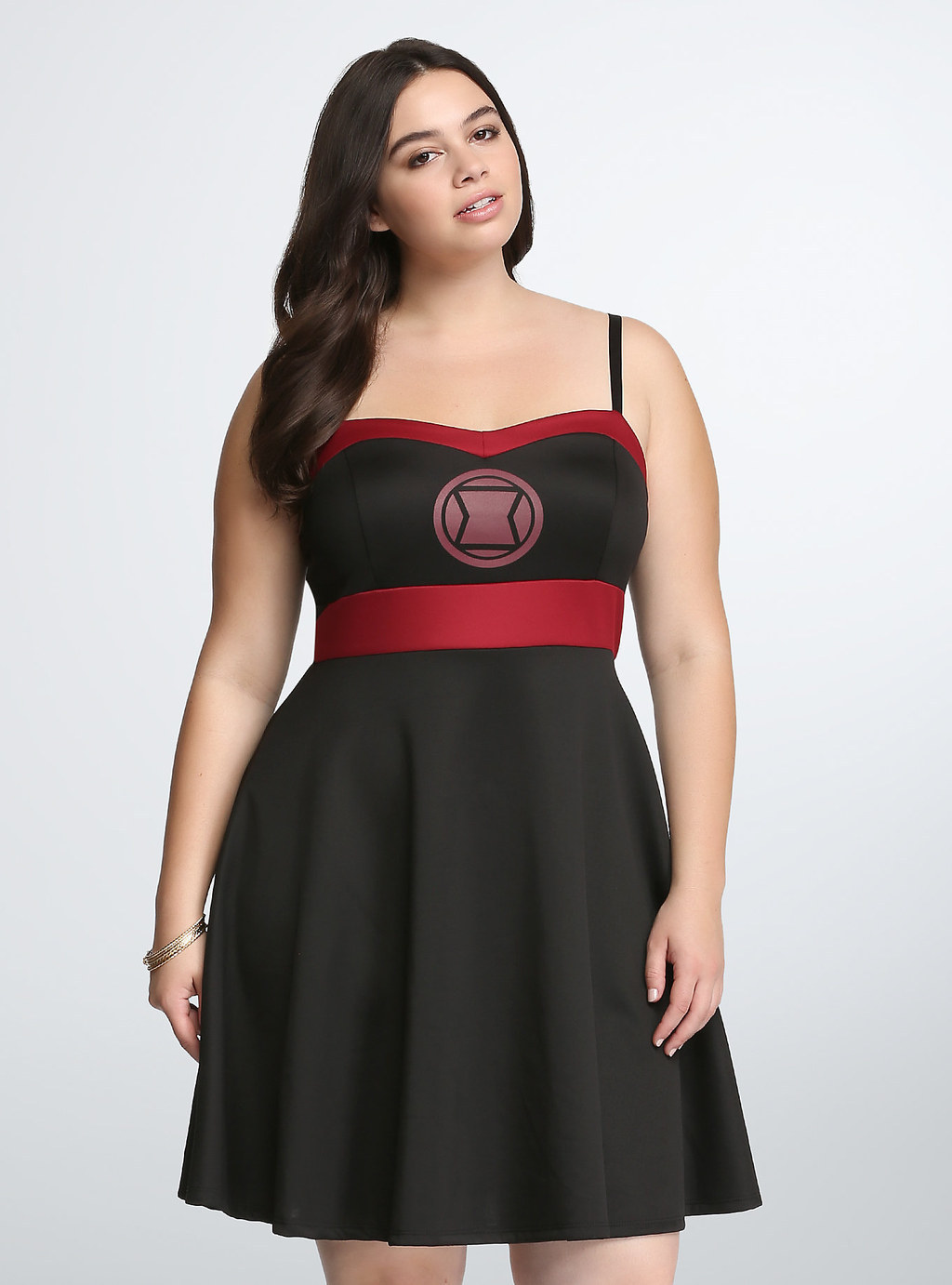 "We have fangirls who are obsessed with superheroes," Torrid VP of Marketing Lisa Stanley tells BuzzFeed Life. "It's a no-brainer partnership."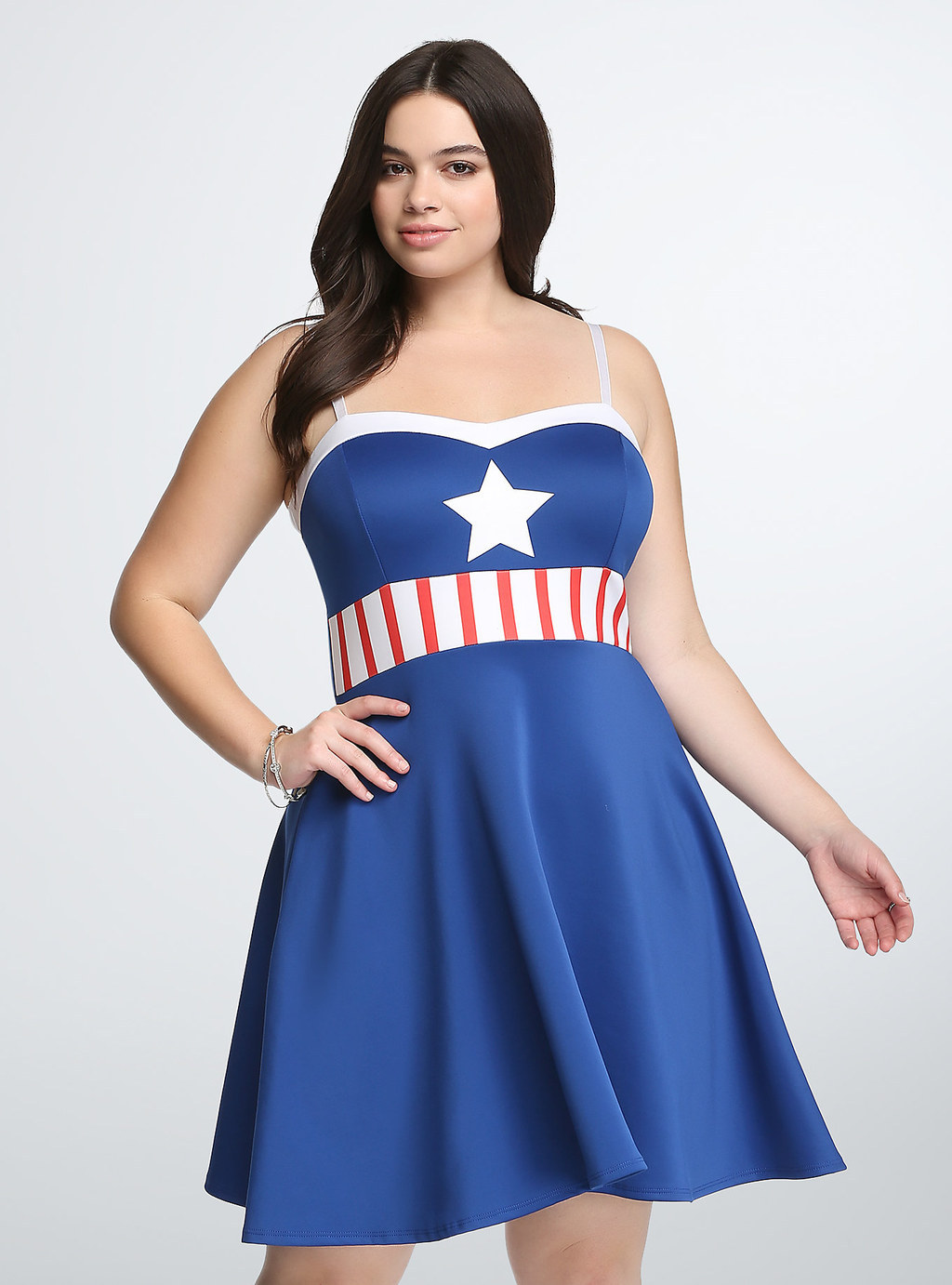 And so far, Torrid shoppers seem to be proving her right.
While the dresses are currently only available online and for a limited time, Stanley says the run on certain fan favorites may be expanded. "We love the collaboration with Her Universe," she says, "and [we] will be doing more."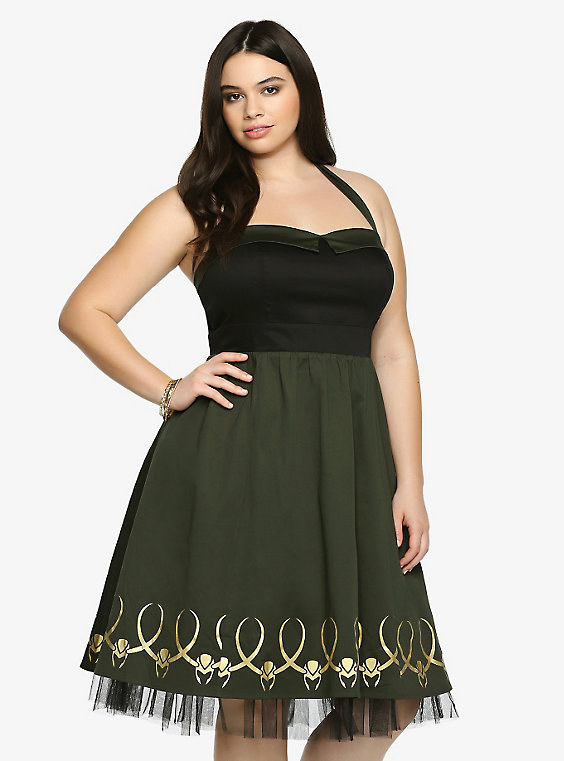 Which is a reminder, especially considering Hot Topic and Torrid's response to customers requesting extended sizes in the past, to tell retailers what you'd spend money on if only it came in your size.