Tess Holliday's New Plus-Size Clothing Line Is For The Bad Girls
The MBLM by Tess Holliday collection is tough and sexy, just like its namesake.
You know Tess Holliday. In 2015, the size 22 vixen became the largest model ever signed to a major agency, and has been making headlines ever since.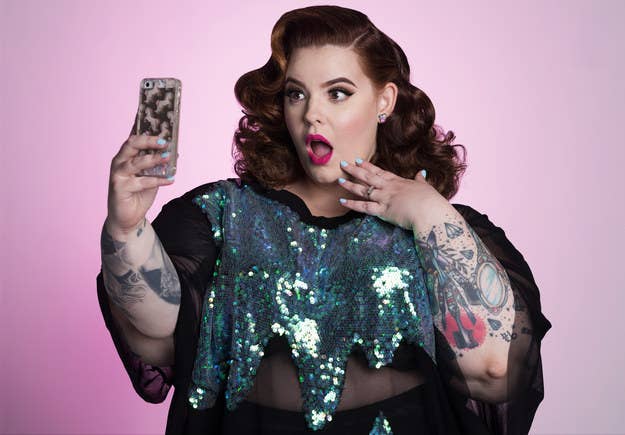 Now, the body love activist, mother, and model is adding another title to her list: clothing designer. She's teamed up with Penningtons to launch a line of rocker chic styles in sizes 14 to 32, scheduled for release on March 20.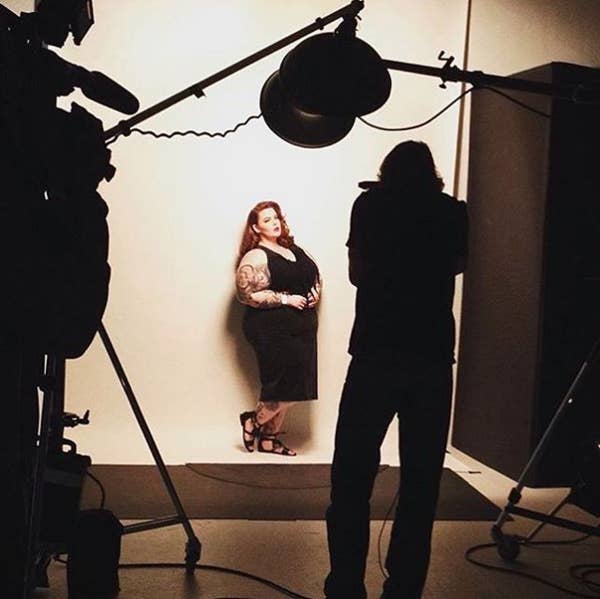 "My first priority was choosing nice fabrics that felt good, and that didn't necessitate shapewear," Holliday told BuzzFeed. "I wanted effortless pieces that women could throw on and feel good about themselves."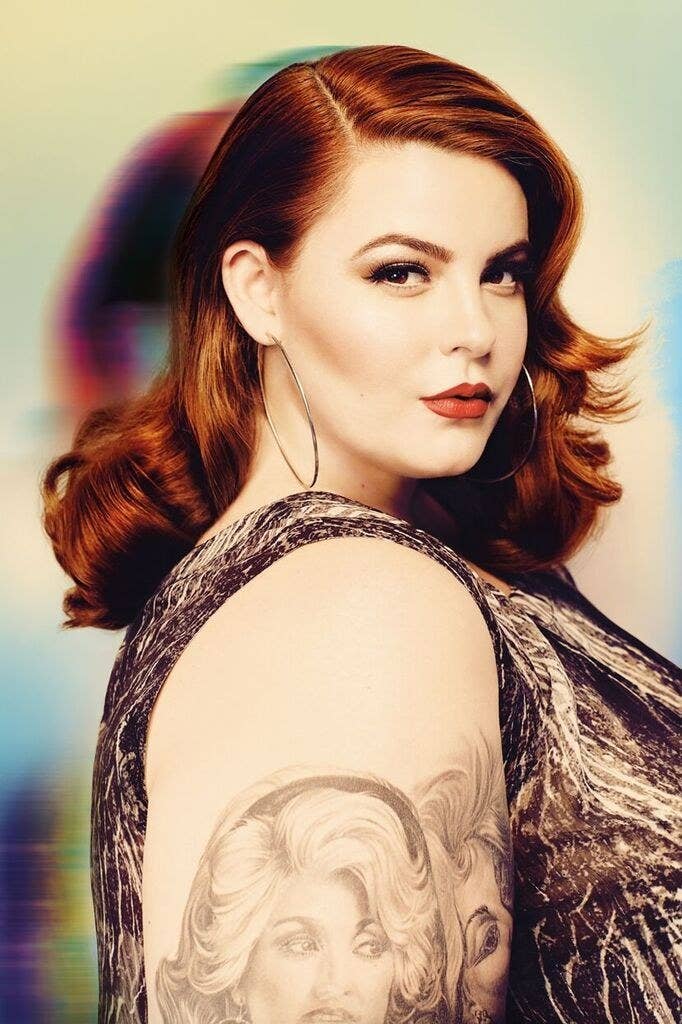 As such, Holliday's collection includes dresses and separates in mostly neutral colors. Details like princess seams, epaulets, and asymmetric hemlines show the love that went into their design, without being overbearing.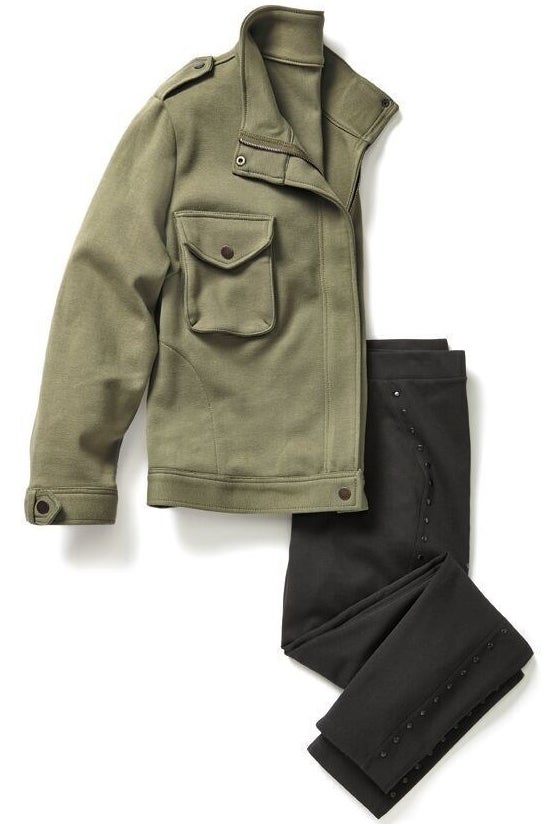 Holliday's collection with Penningtons will be released in multiple phases: 12 styles will be available starting March 20, with another 13 to come in April.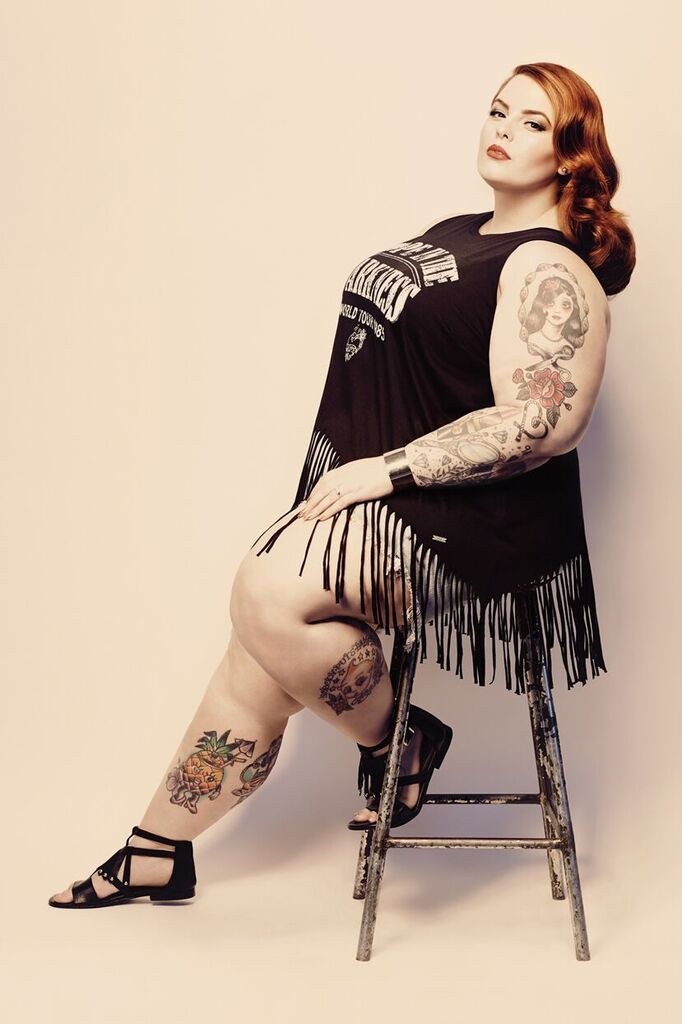 "It's an exciting time for plus clothing, because there are way more options now than, say, four years ago," Holliday said. "There are several stores within 30 minutes of me. A lot could be better, but I'm grateful to have stuff that reflects my style."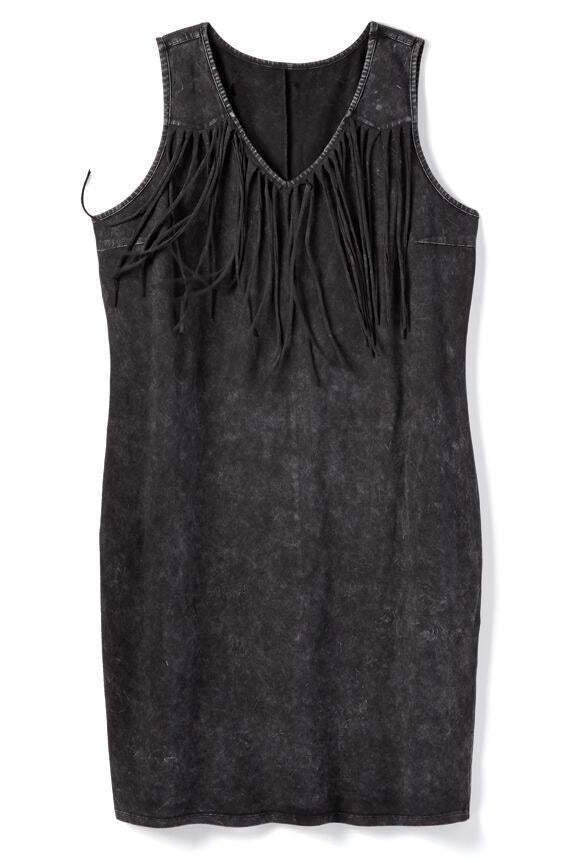 Holliday, who lives in Los Angeles, told BuzzFeed that she's gotten a great response to collection images released so far — especially from her followers in Canada (where Penningtons is based), who she says have fewer plus options.
Holliday told BuzzFeed she has a few things in the works for the future, including a book ("Not an autobiography — I'm 30!") and increased activism through EYBS. Mostly, though, the soon-to-be mom of two is "enjoying living in the moment."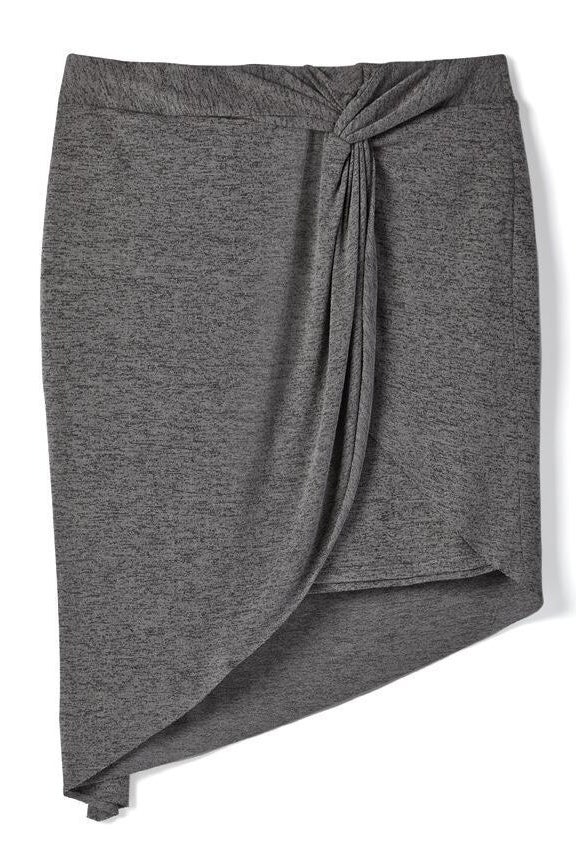 "But," she assured us, "let's just say people will be seeing a lot of me."