This is Sarah Chiwaya. She's pretty awesome (and it's not just that iridescent envelope clutch she's holding, either).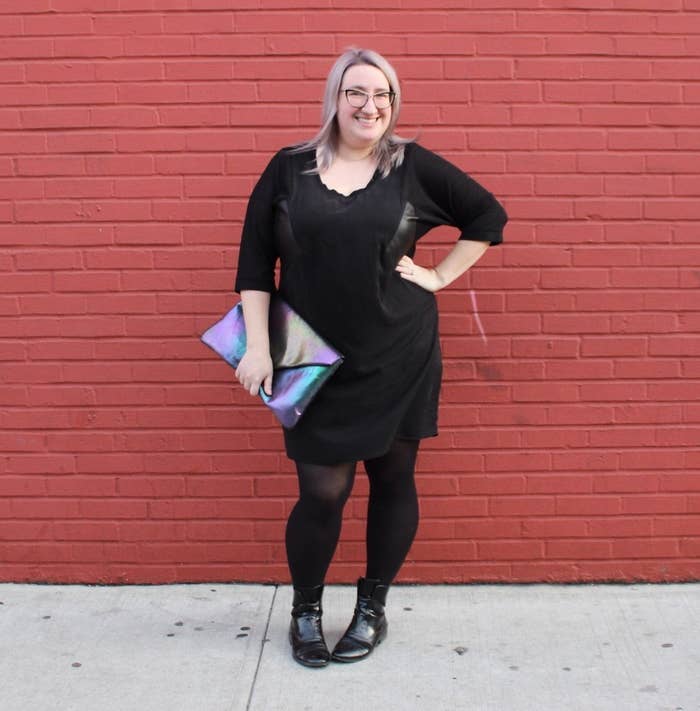 She's also the creator of #PlusSizePlease, a movement she hopes will inspire designers to become more inclusive by expanding their size ranges.
While it's estimated that about 65% of American women are a 14 or above, as of 2010, only 17% of clothing for purchase was available above a 12.
"The hashtag #plussizeplease was actually one I used spontaneously about a month before I started the hashtag movement," Sarah says.
"From the moment I first typed #plussizeplease, I started brainstorming about how it could be a great way to reach out to designers and labels directly."
Sarah says she's used #PlusSizePlease to reach out to brands including Zara, Helmut Lang, and Diane Von Furstenberg, and that she's seen other users contact those brands "as well as a plethora of others."
Asked about the staggering shortage of resources for a potential customer base of more than 3/5 of American women, Sarah replies, "Adding plus is not as simple as just adding inches to a garment in most cases."
Sarah points out, as the financial gains for large brands extending their sizes would outweigh the costs, money isn't the only issue at play.
Of course, Sarah says, there are clothiers that would prefer to cherrypick their customers' qualities.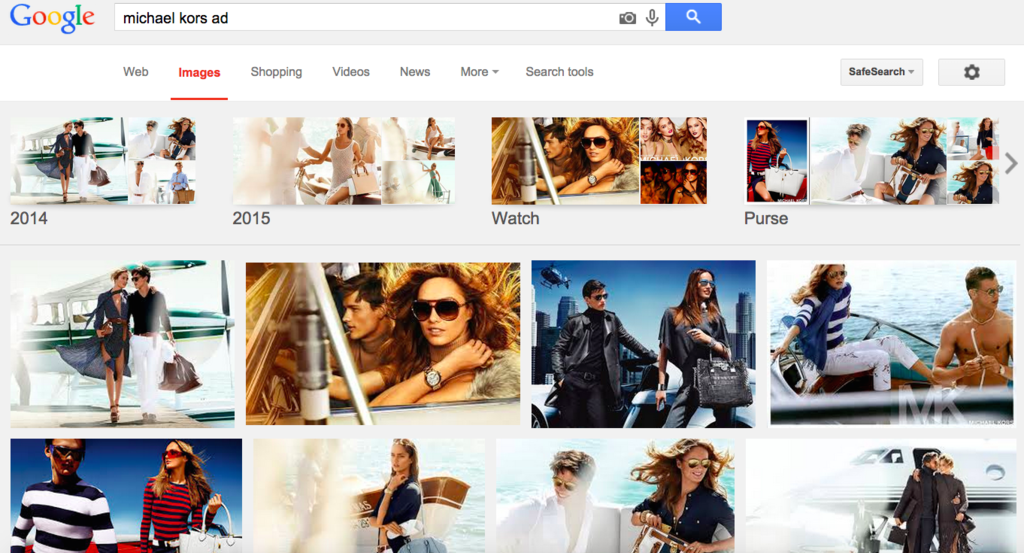 Here are examples of Michael Kors' plus size line, for which no ads seem to exist.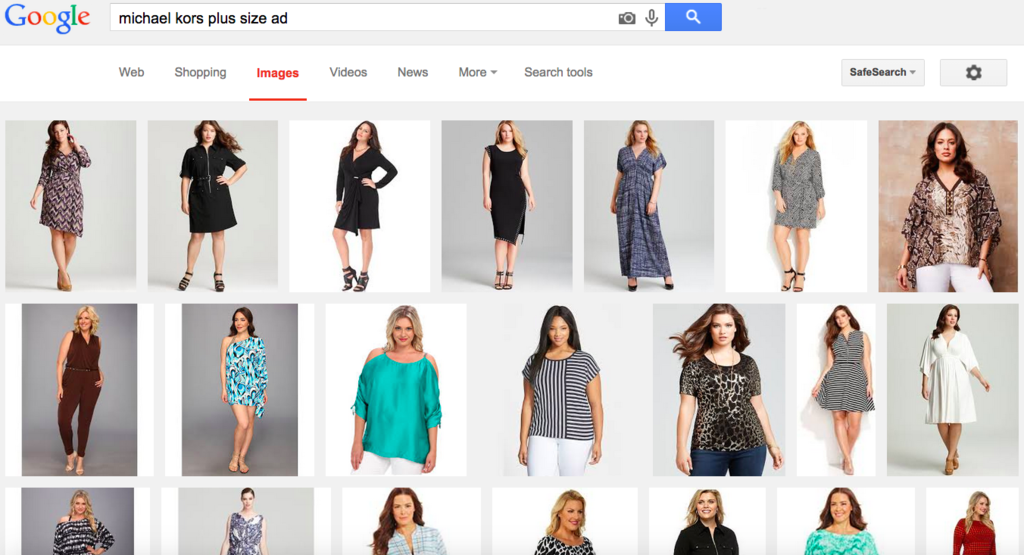 "One of the points I wanted to drive home with the hashtag is that the plus-size market is just as diverse as the straight size one," she says. "We all have our own personal styles, and they vary widely."
"Apparel is a business," Sarah says. "I don't expect [companies] to add sizes out of the kindness of their hearts. I do want them to know it doesn't make financial sense to ignore the majority of the market."
"#Plussizeplease works best when you use it and use it often," she says.
What brand(s) would you most like to see extend their size range?
A request for comment from Michael Kors regarding advertising strategies was not immediately returned.