2008: For her first VMA appearance, Miley sports a short, sparkly number, and tries not to get pushed offstage by Katy Perry.
2011: After a two-year haitus, a then-18-year-old Cyrus steps out looking classy, but also, like, she's legally allowed to buy cigarettes.
2012: Miley rocks a floor-length gown and some hot cockatoo shit on her head, all of which makes rapper Mac Miller look super tiny.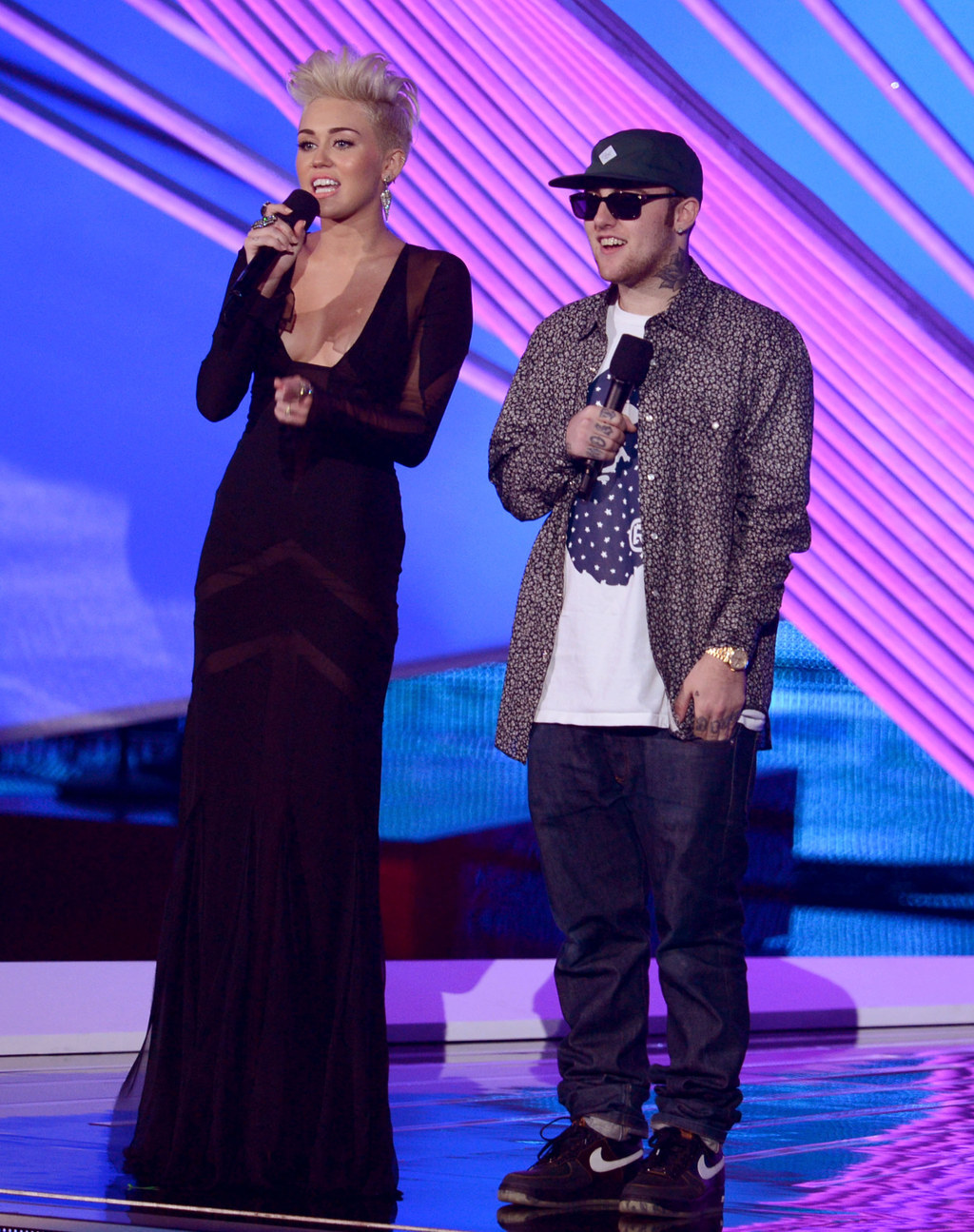 2013: The twerk heard 'round the world. Miley dances her way down the red carpet, wears a suit made of stuffed animal carcass, makes inventive use of a giant foam finger, and gives a whole lotta tongue.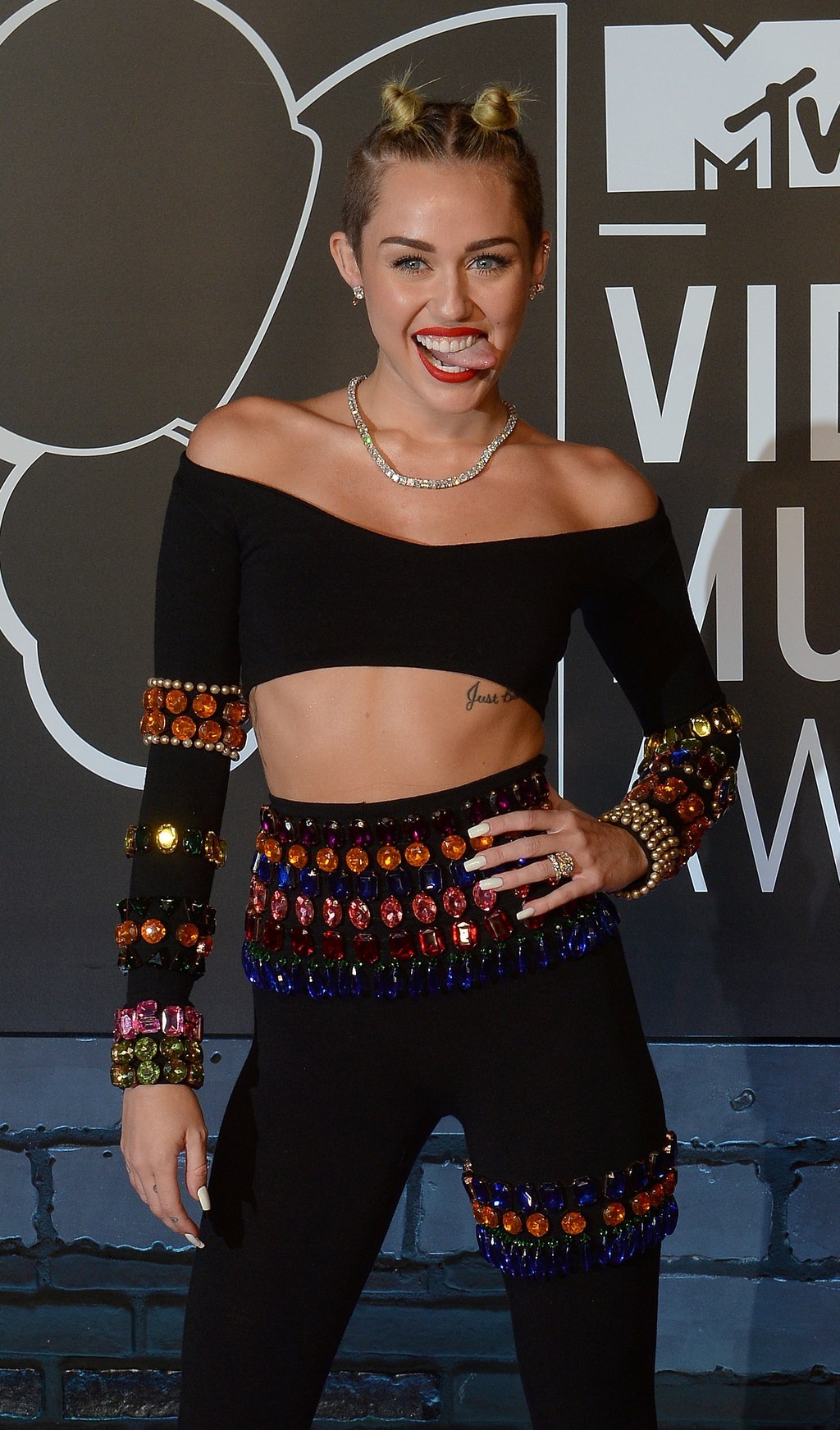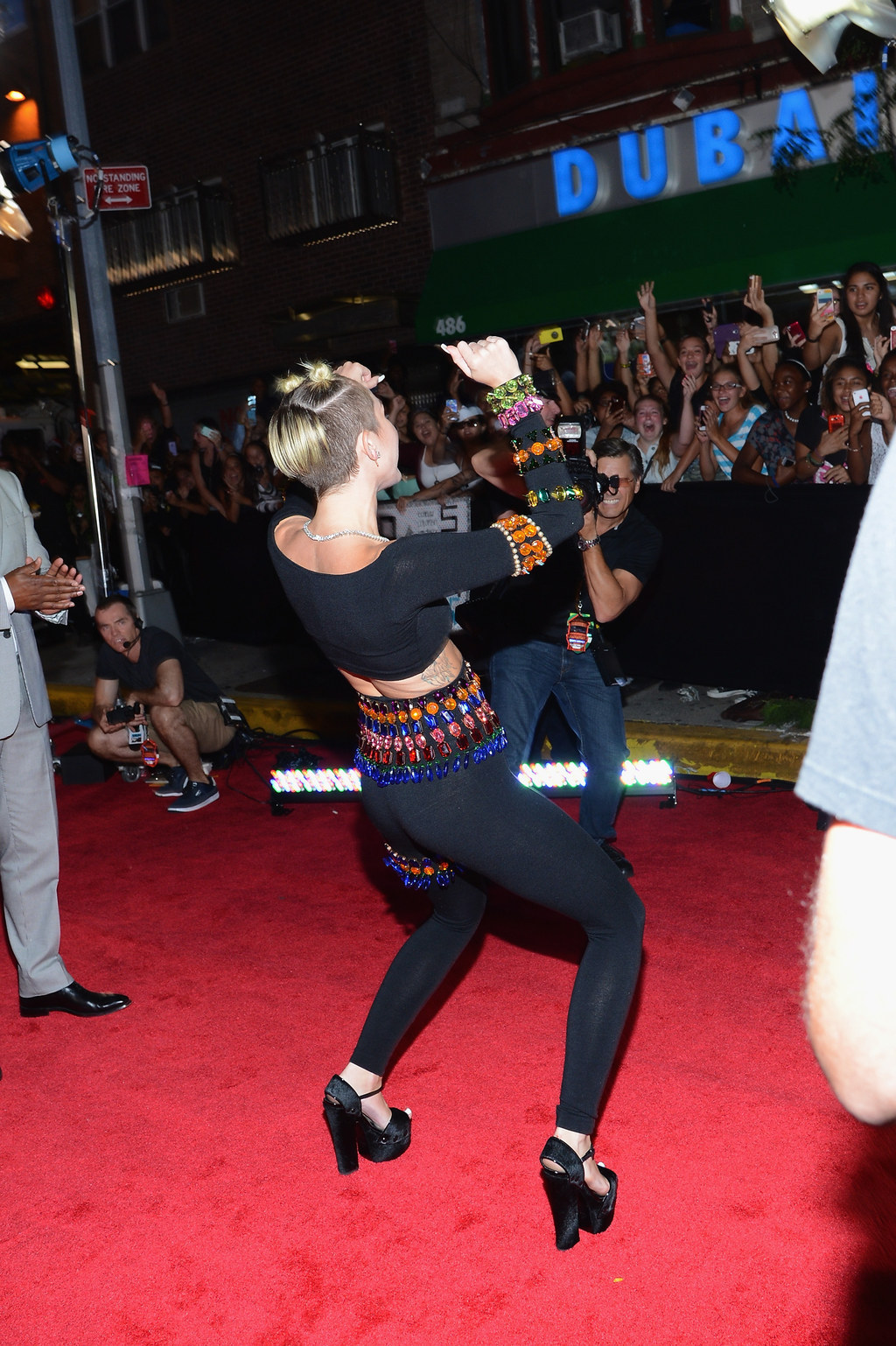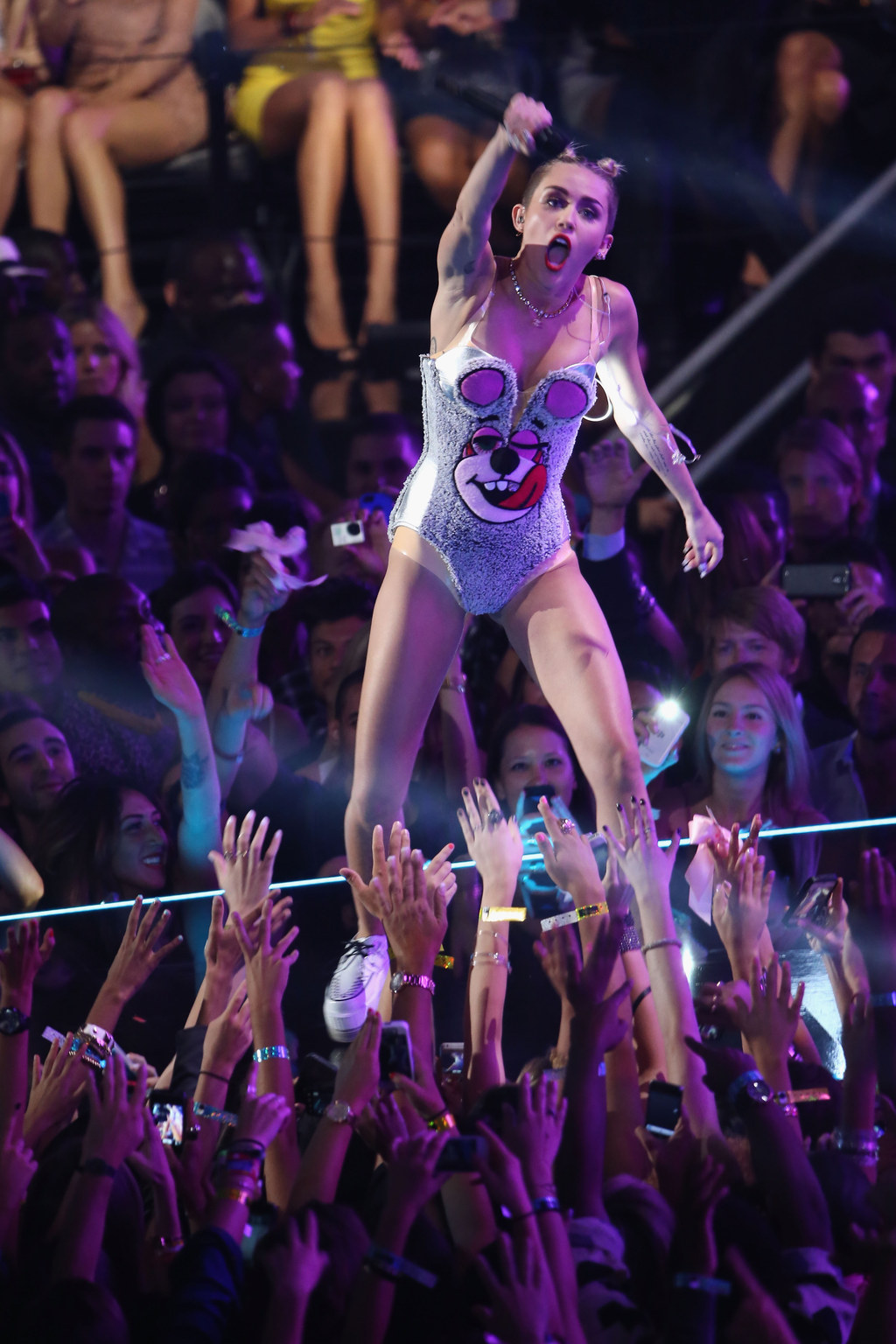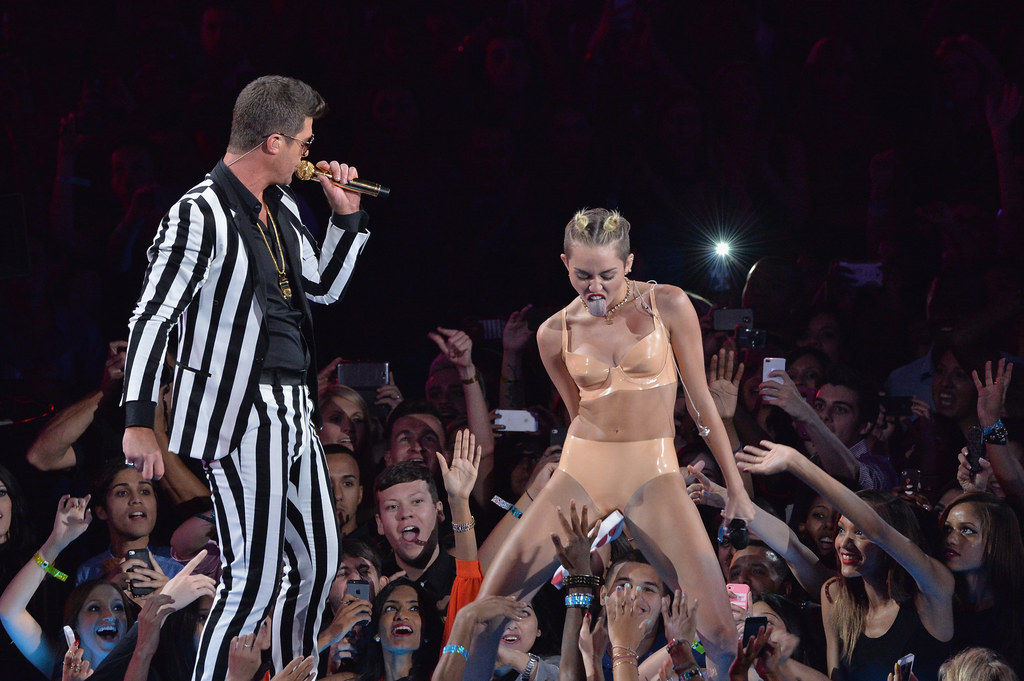 2014: Even in a leather ensemble, Miley is toned down from 2013. She brings Jesse Helt of homeless youth organization My Friend's Place as her date, snuggles up to Snoop Dogg/Lion, and makes some weird faces. Overall, there is far less tongue this year.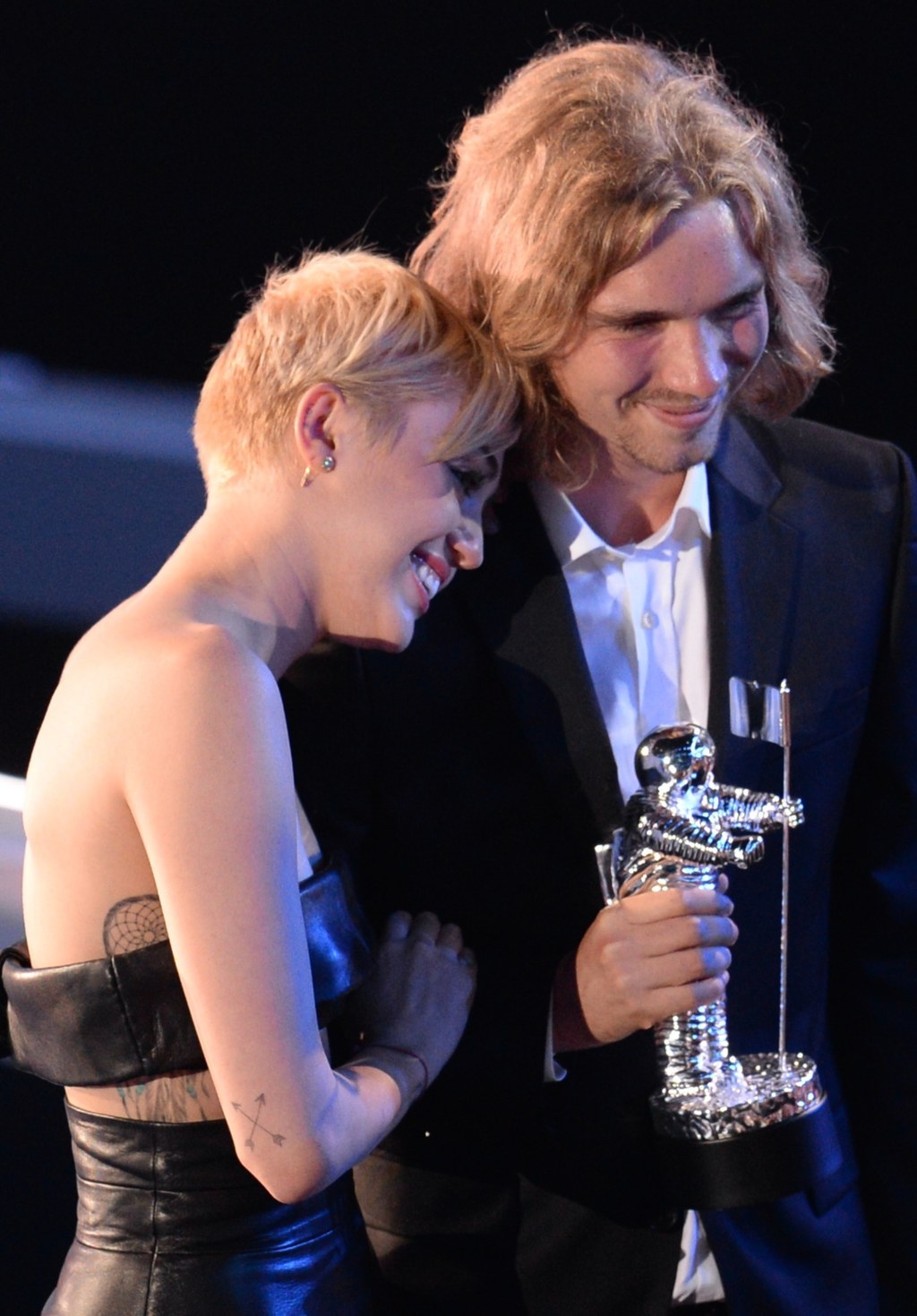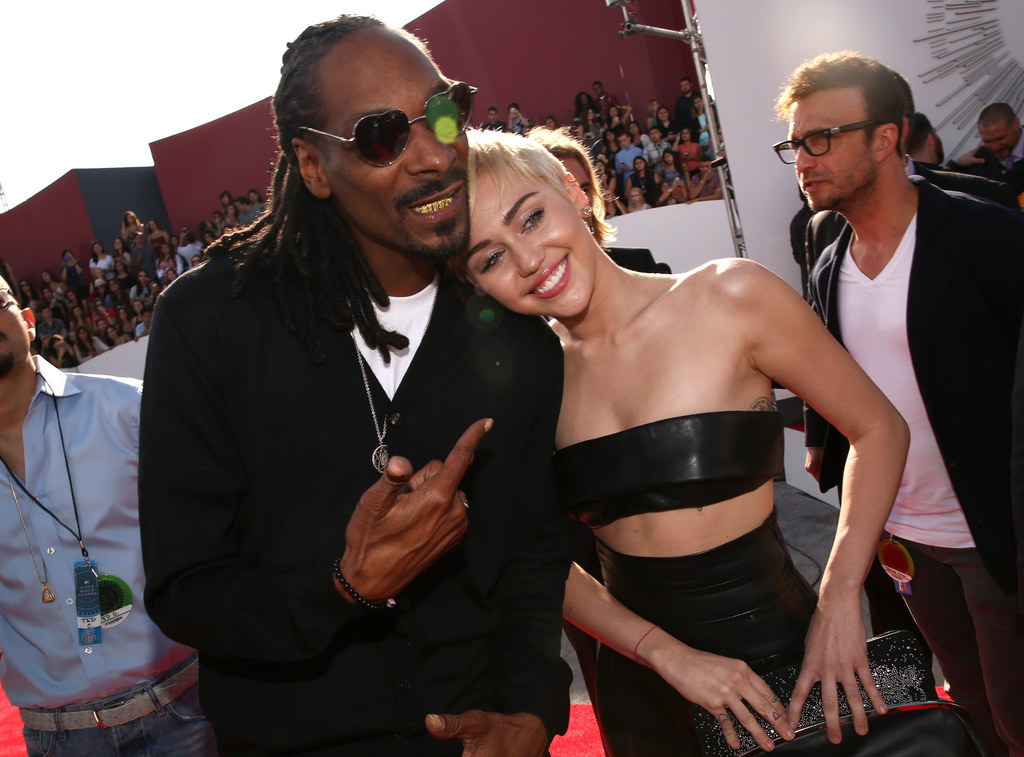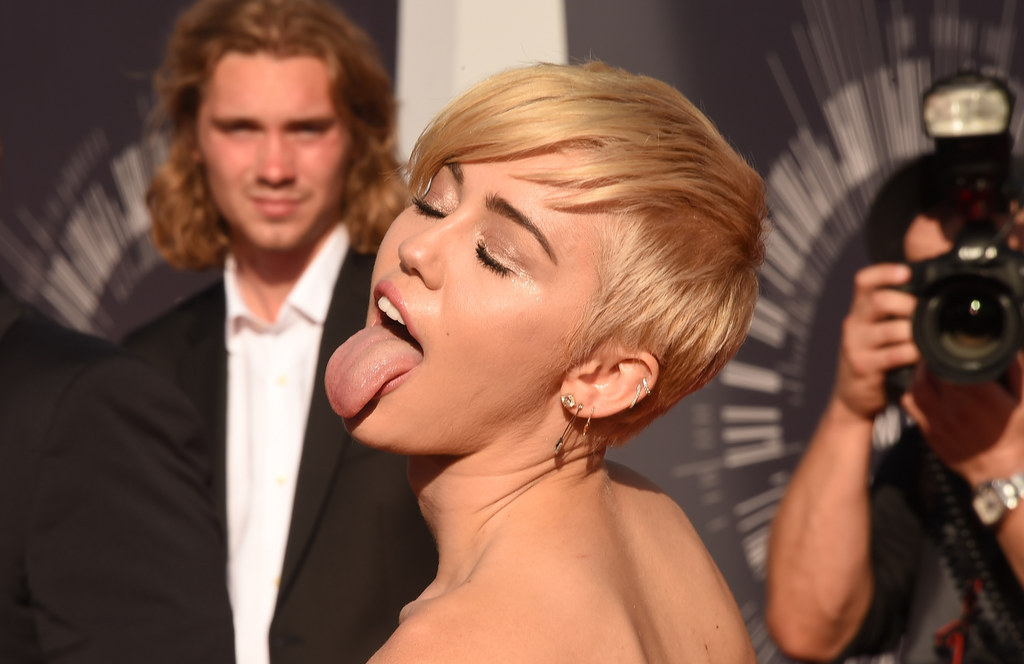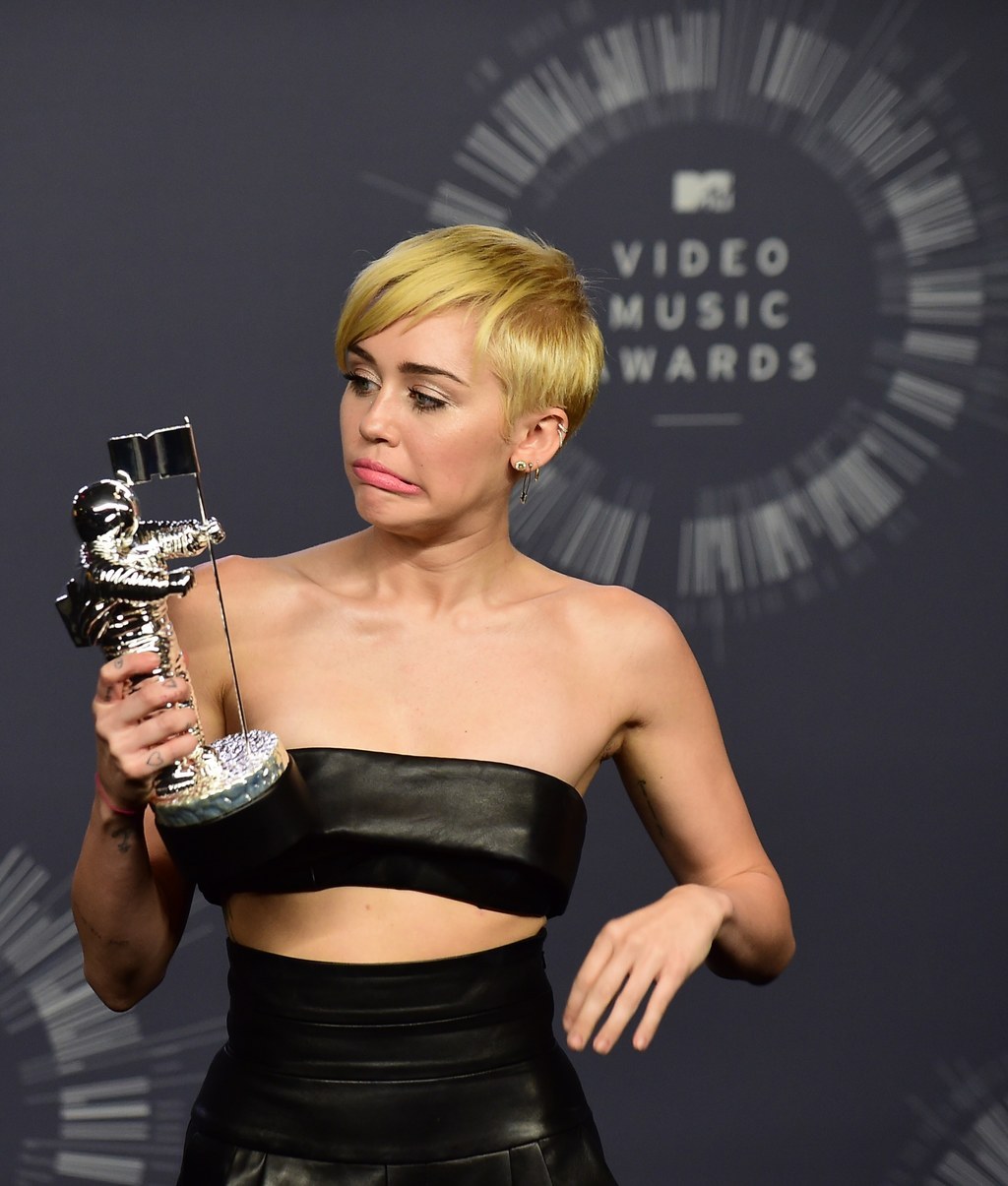 2015: Whatever chandelier you were considering for your house, forget it. It's just not gonna top this.