This week, Google's paid advertisement division, AdWords, rejected one clothing company's Gmail ad because it was targeted at people whose Gmail correspondence contained the words "curvy" and/or "plus-size."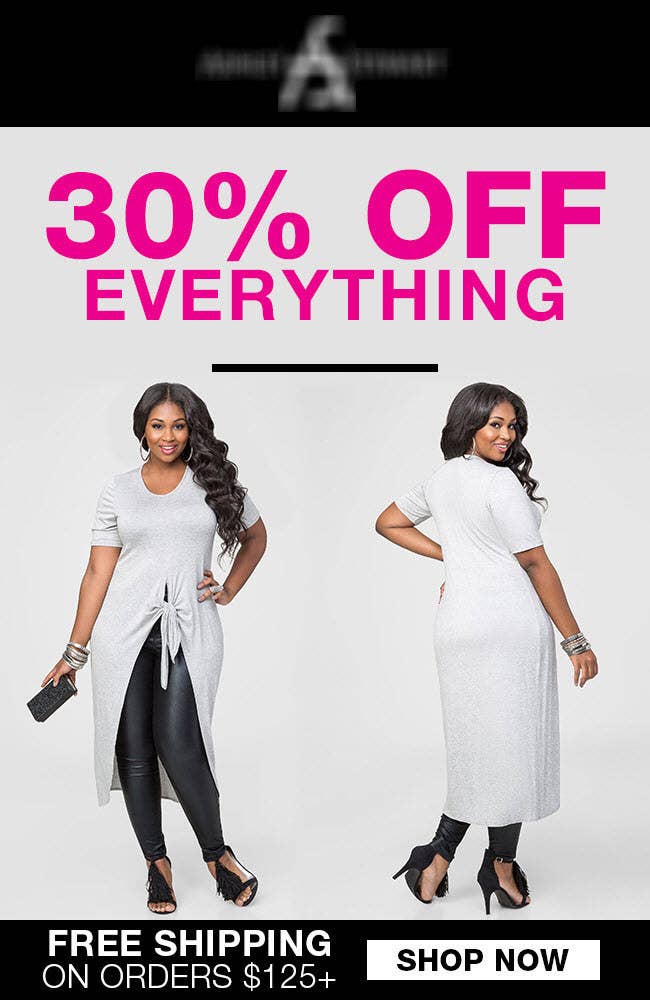 Online ad agency WordStream detailed the disapproval of their client's Gmail ad in a January 14 blog post, which has since been removed. Here are screenshots of the post.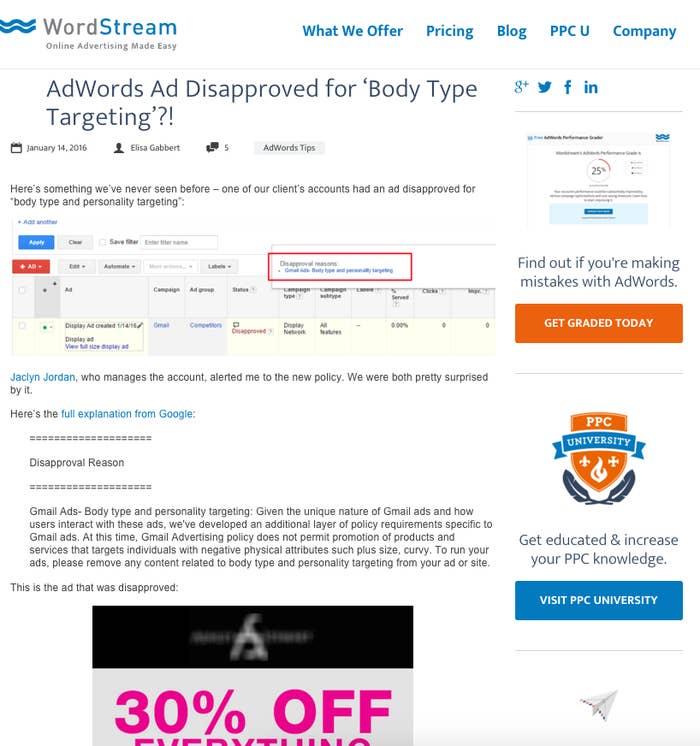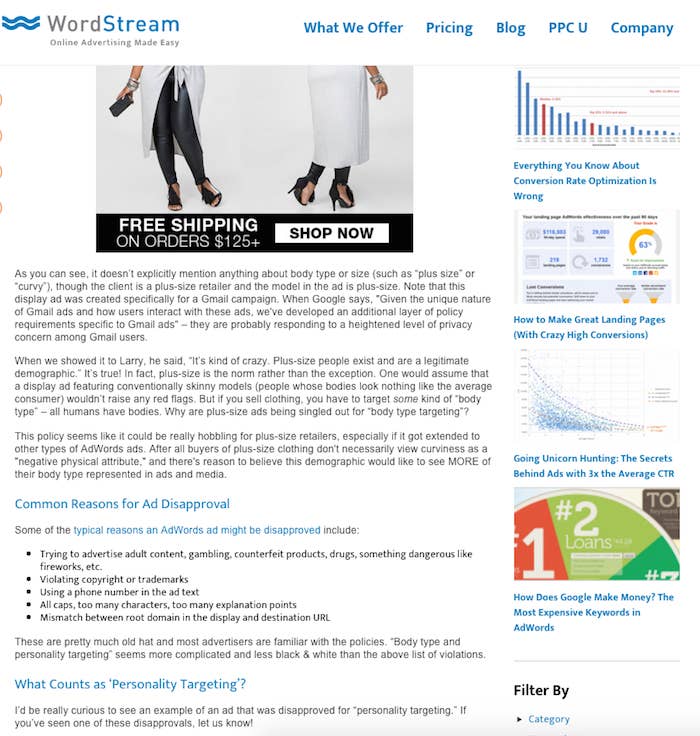 An AdWords customer service representative rejected the ad under the company's "body-type and personality-type targeting" rules. The rep called "plus-size" and "curvy" "negative physical attributes."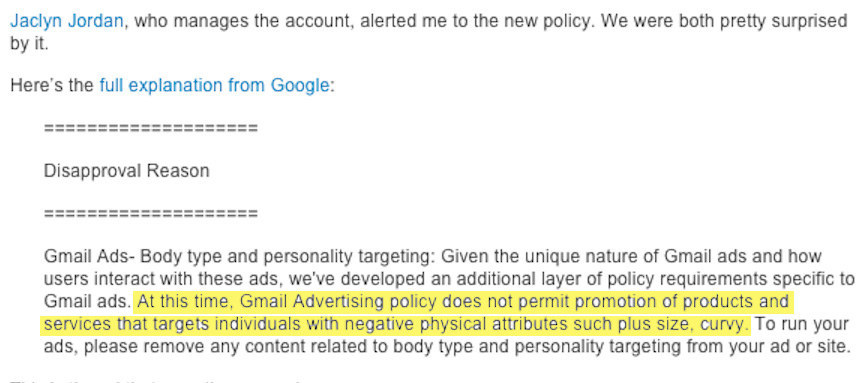 In her blog post, WordStream's Elisa Gabbert argues that plus-size retailers, who must use more specific language than their straight-size counterparts, are put at a disadvantage by the policy.

Though the logo in WordStream's blog post was blurred out, the ad appears to belong to plus-size retailer Ashley Stewart.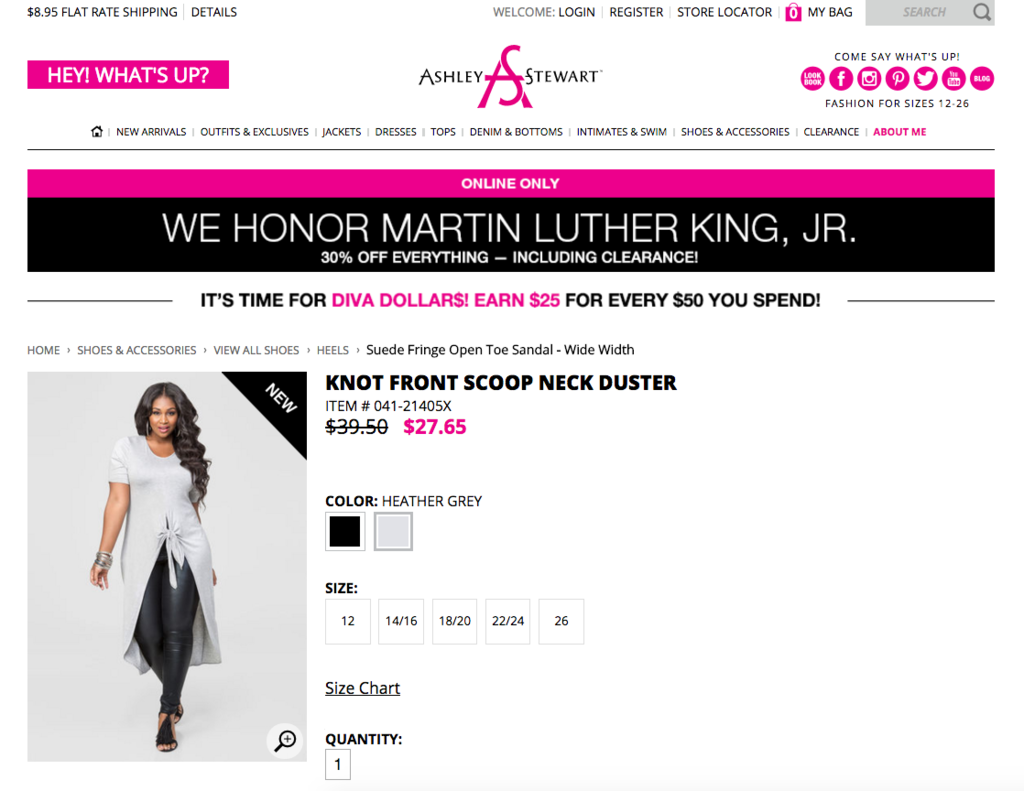 A Google spokesperson tells BuzzFeed that they have adjusted the language used in AdWords emails enforcing their "body-type targeting" policy.
"We have very specific policies on the types of ads we allow in Gmail," says the spokesperson. "The email our team sent to explain this was poorly worded and we've made changes to fix this moving forward."