35 Small Details From "You" Season 2 That Deserve A Large Round Of Applause
Charles Dickens and The Great Gatsby play crucial roles in Season 2.
🚨Obviously MASSIVE spoilers for You ahead!🚨
1.
First, when Joe walks through the film set at the beginning of the season, you can hear someone yell about changing locations — this is a nod to You moving from New York City to Los Angeles.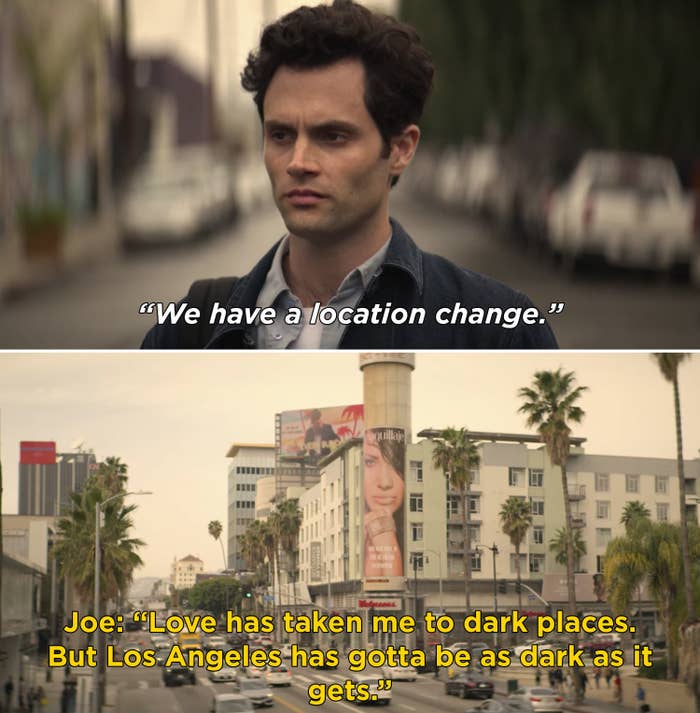 2.
Also, the actor who is pretending to be dead not only looks like Candace but foreshadows how she dies at the end of Season 2.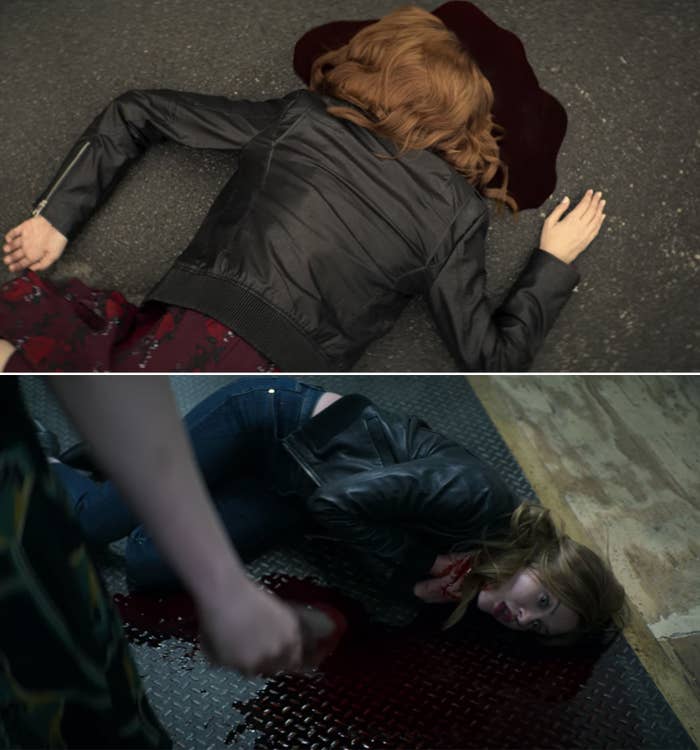 3.
Of course, "Anavrin" is "Nirvana" spelled backward, but Nirvana was actually mentioned a lot in Season 1 — Beck was wearing a Nirvana band T-shirt when Joe trapped her in the cage during the Season 1 finale.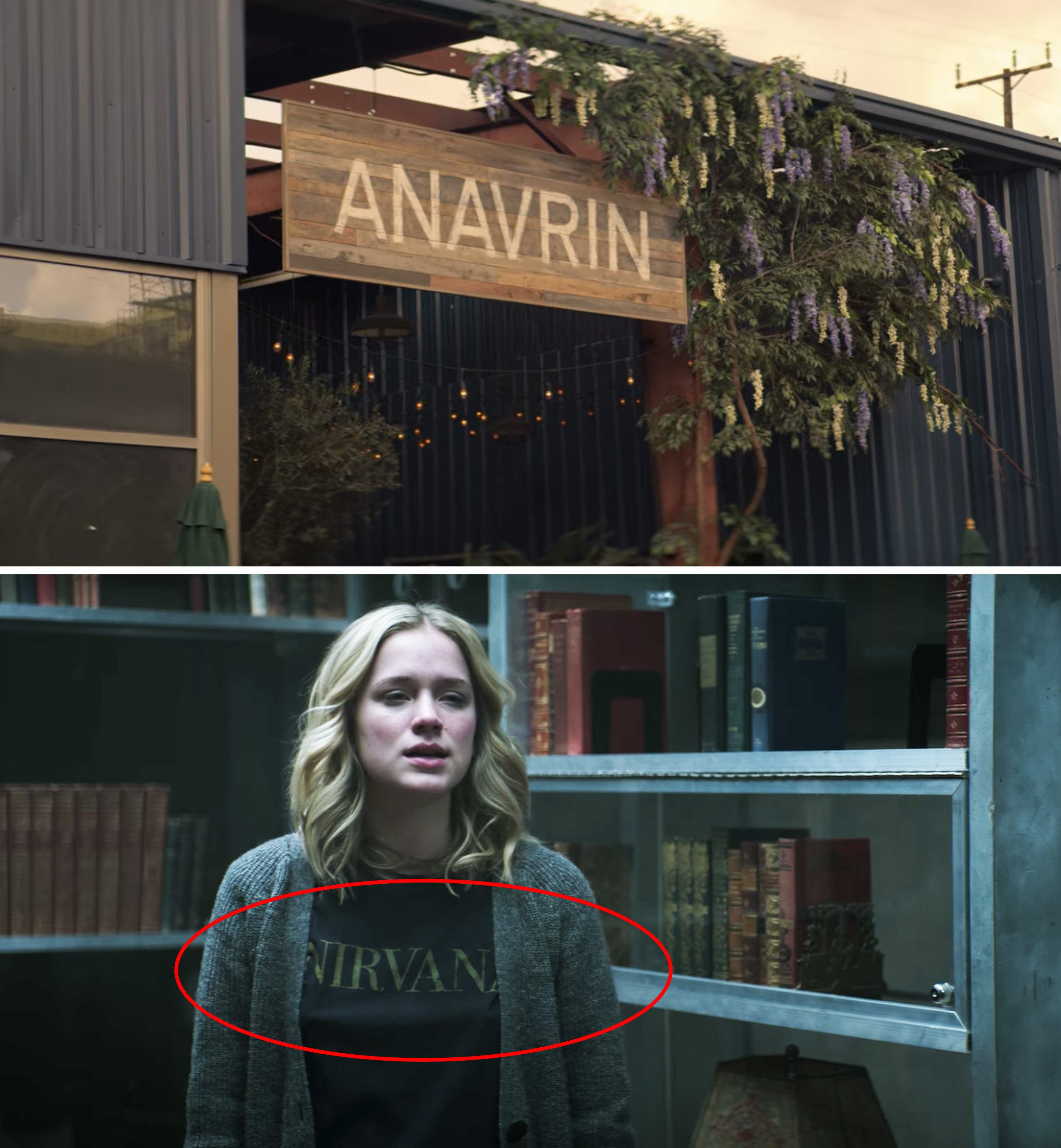 4.
Also, Joe and Beck's first conversation at the bookshop was about Courtney Love, who was famously married to Kurt Cobain.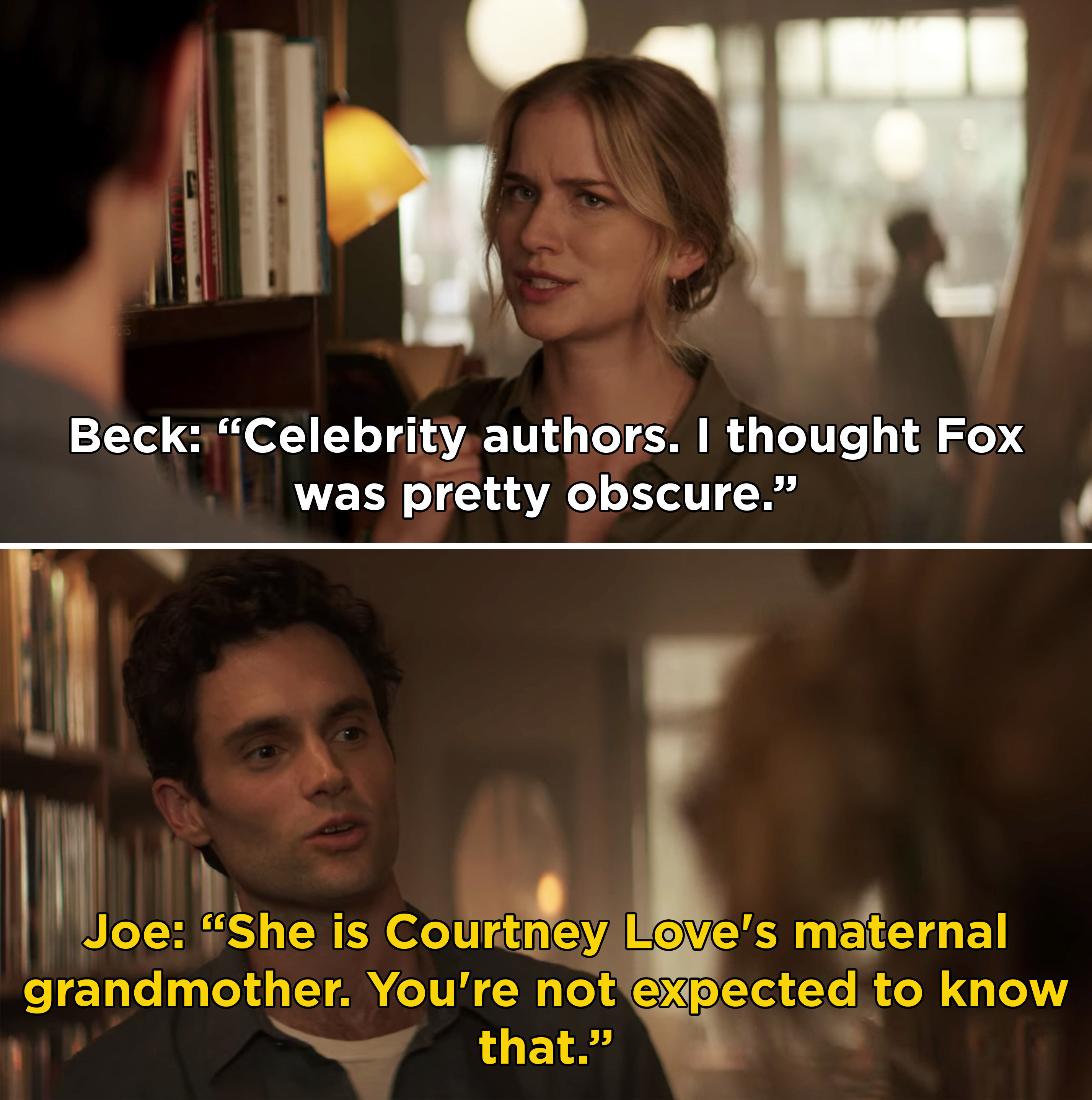 5.
Crime and Punishment by Fyodor Dostoevsky, the book Joe uses to get the job at Anavrin, has similar themes to You Season 2 — both deal with a young man who is plagued with regrets and paranoia after killing someone.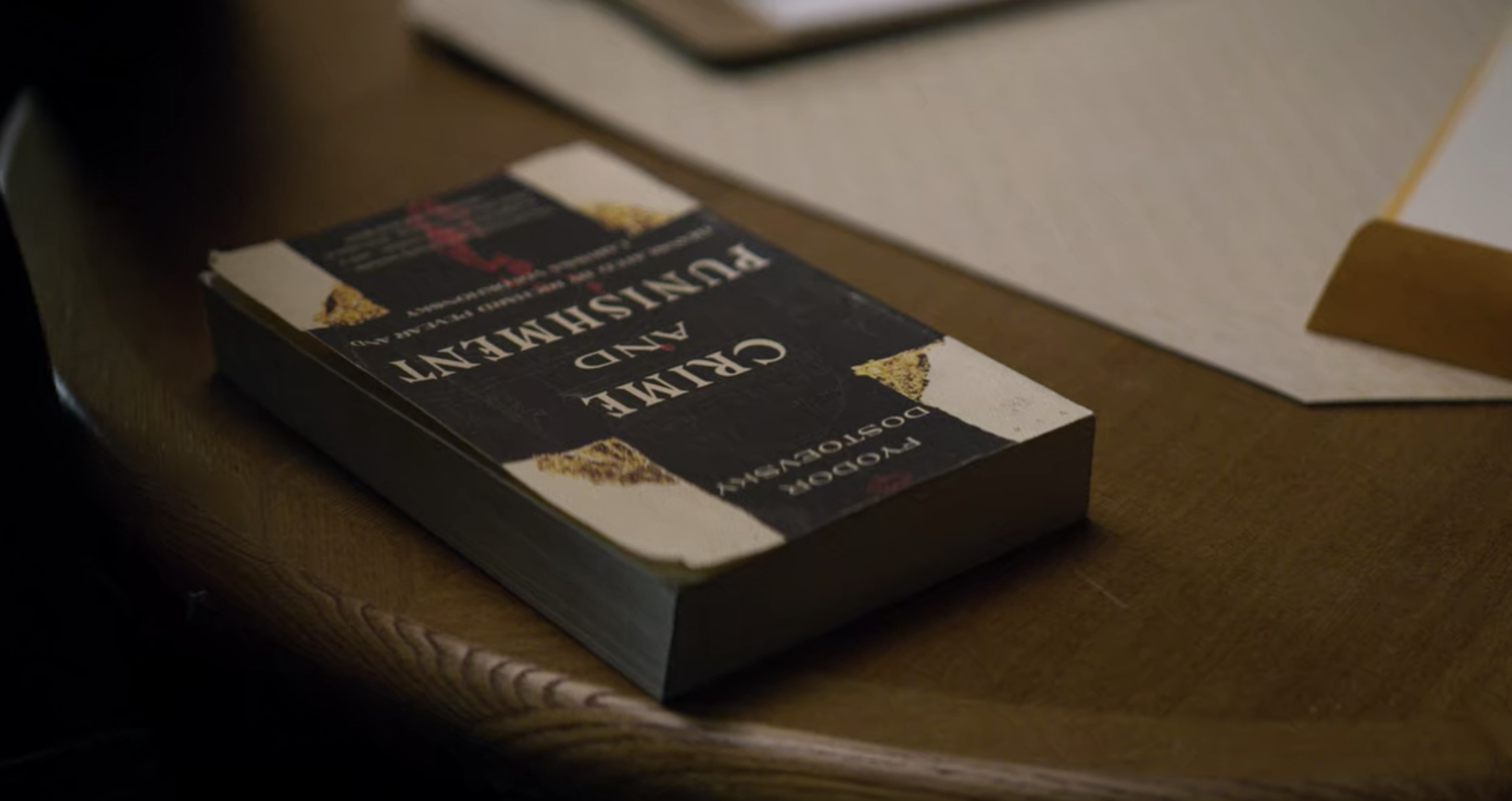 6.
Also, Joe quotes Dostoevsky at the beginning of the Season 2 finale after learning that Love killed Candace.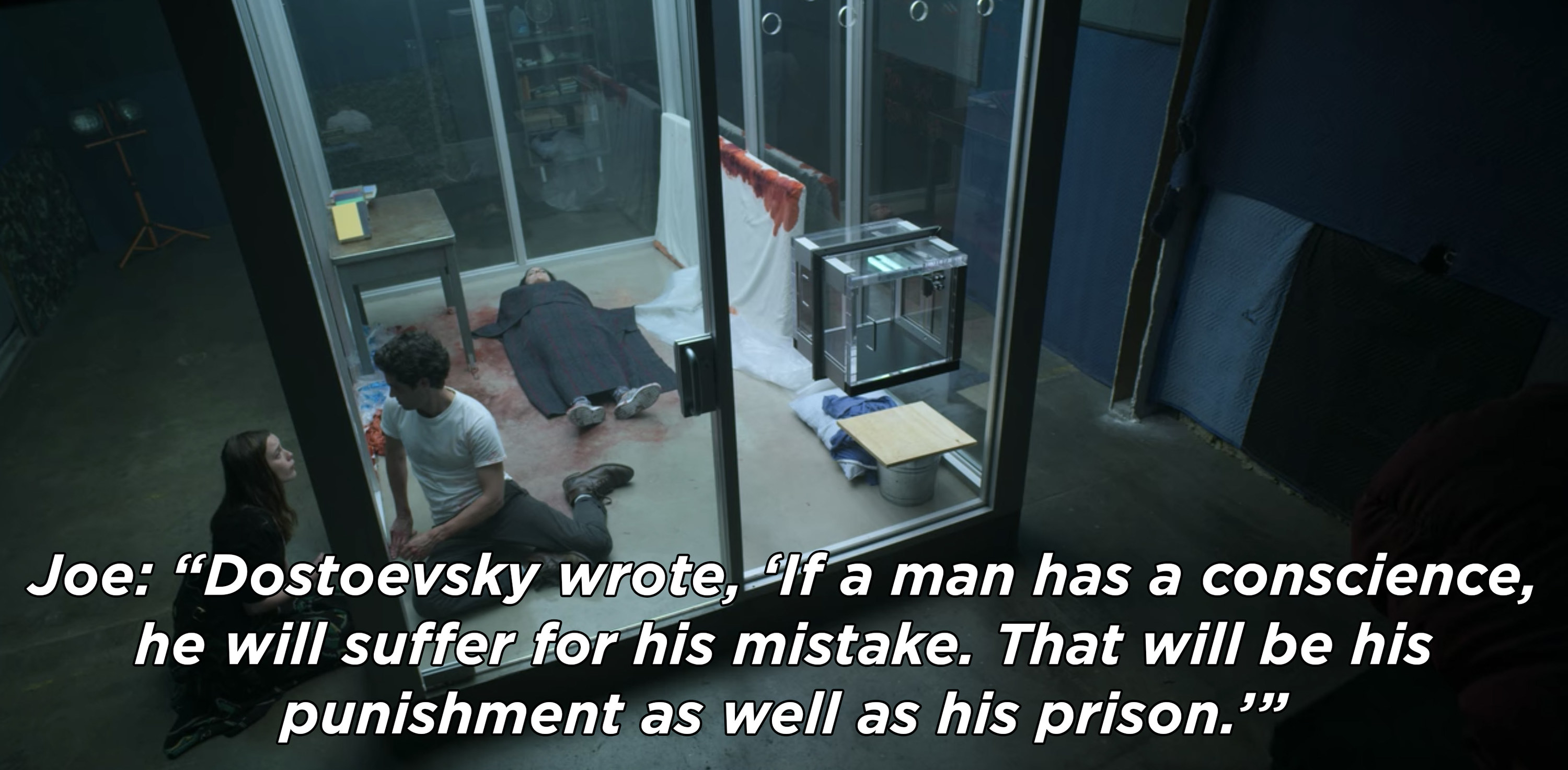 7.
In fact, all of the books throughout are connected to the show. The book Love gives Joe to read is about Maria, a woman who moves to Los Angeles and ultimately enters into a toxic and often violent relationship with a guy she just met.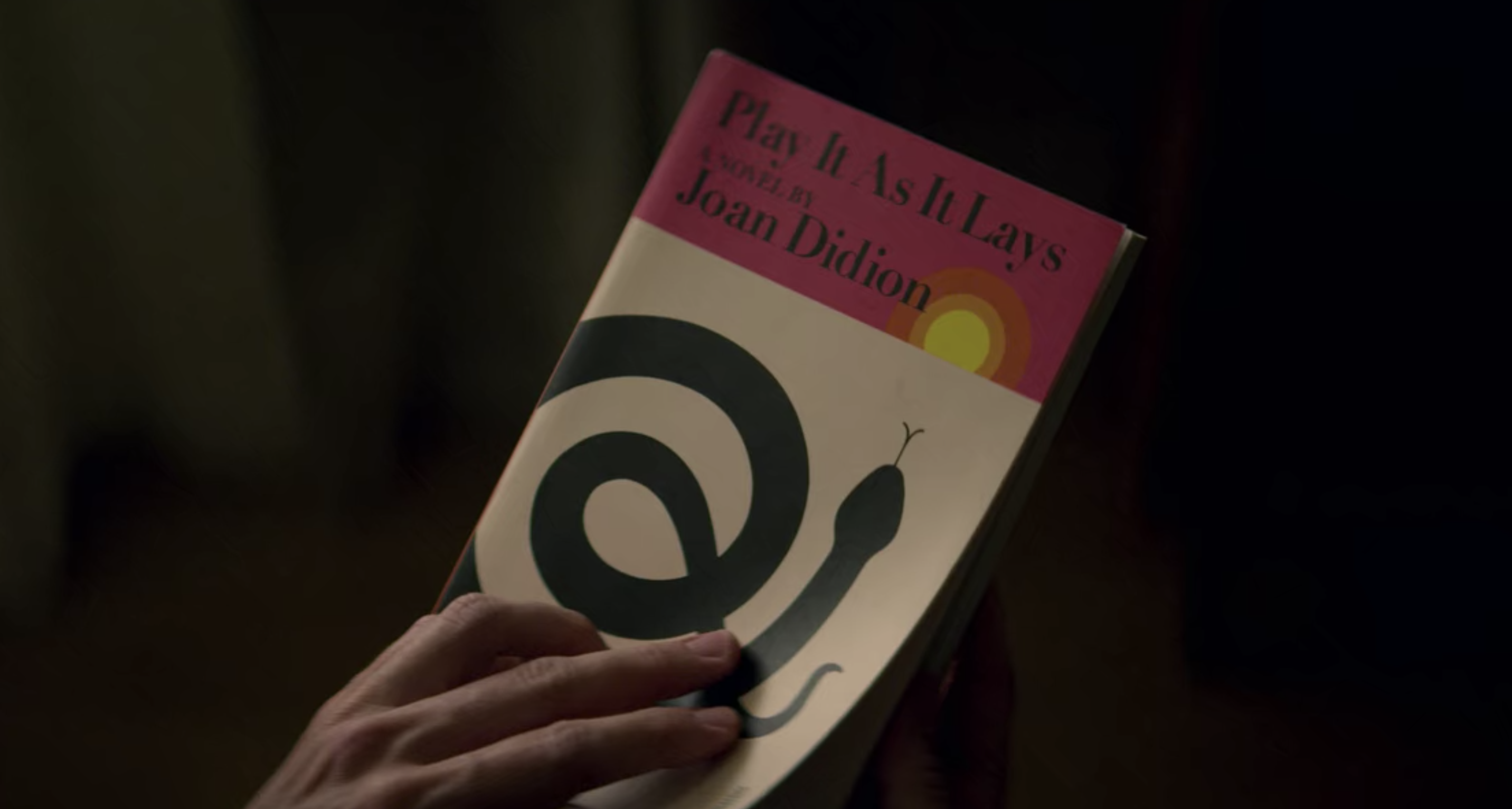 8.
At one point, Ellie and Joe discuss Raymond Chandler's Farewell, My Lovely, which is about hidden identities and betrayals in Los Angeles.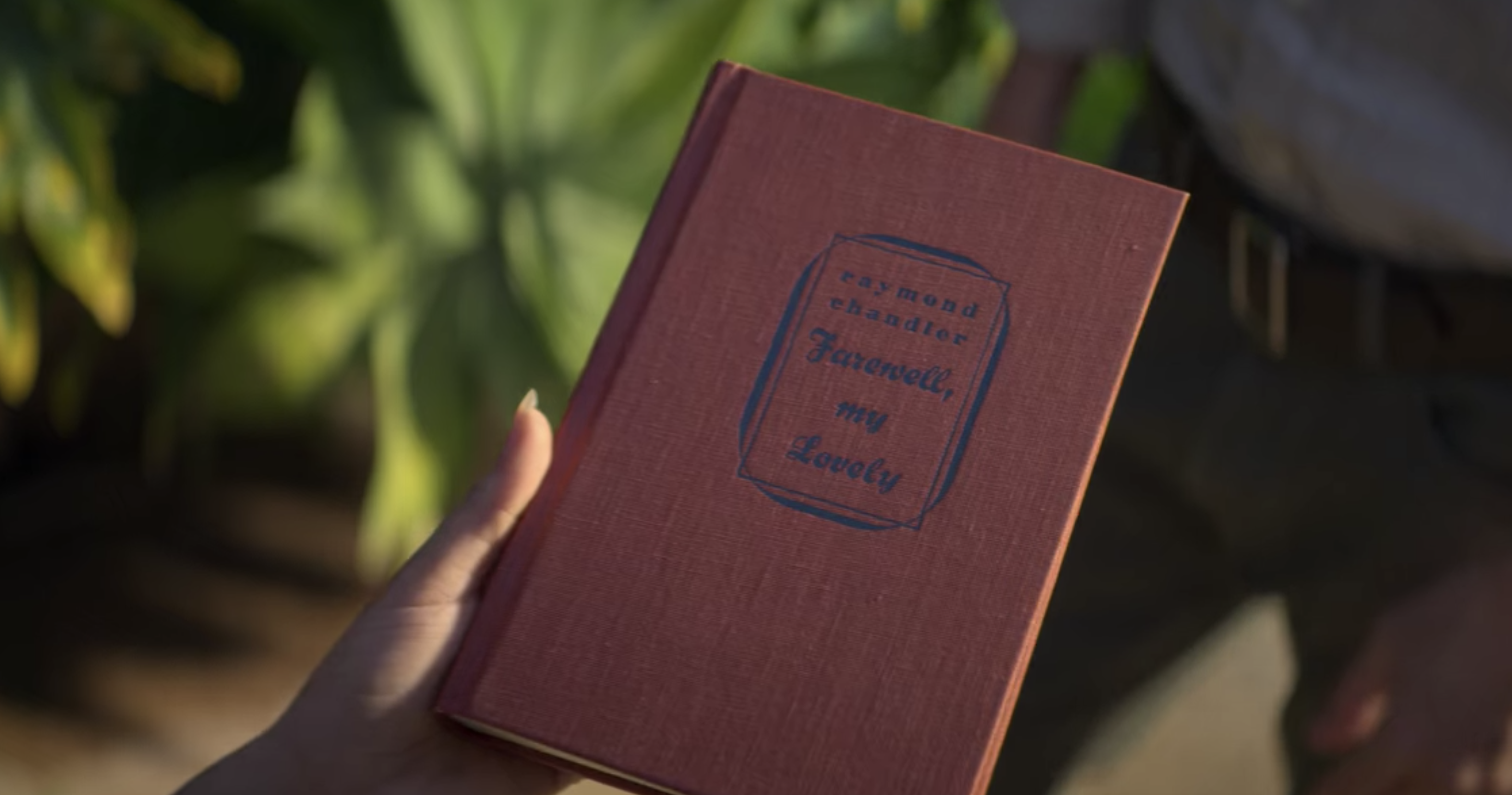 9.
The book Joe picks up at Anavrin while getting offered the job was written by Ivan Turgenev, a Russian novelist who wrote a novella called First Love.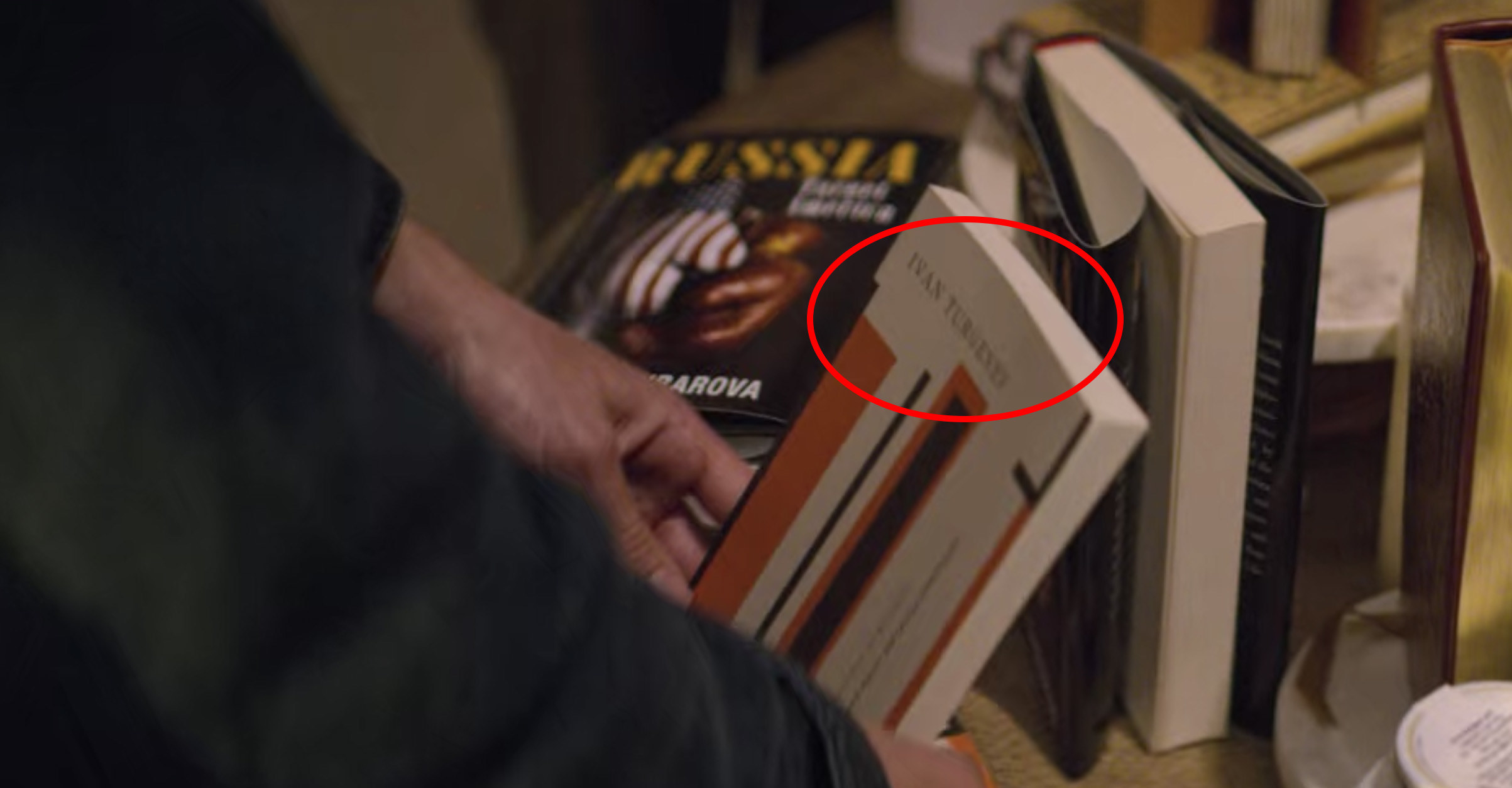 10.
One of the books Joe posts to his new Instagram is The Power by Naomi Alderman. It tells the story of women gaining supernatural powers and ultimately becoming the dominant species.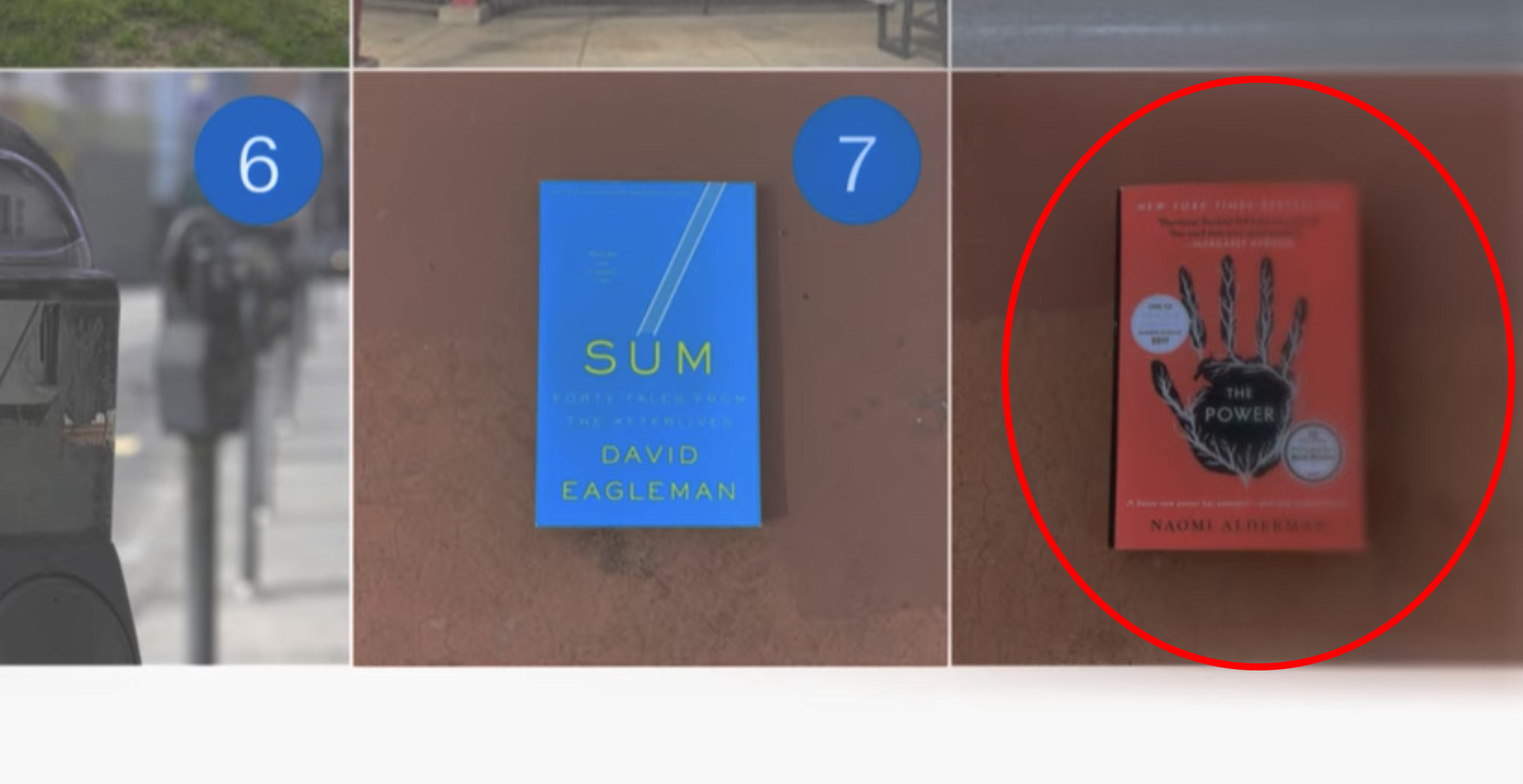 11.
The women's literature section at Anavrin features Frankenstein, Jacob's Room, Jane Eyre, and Sisterhood of the Traveling Pants.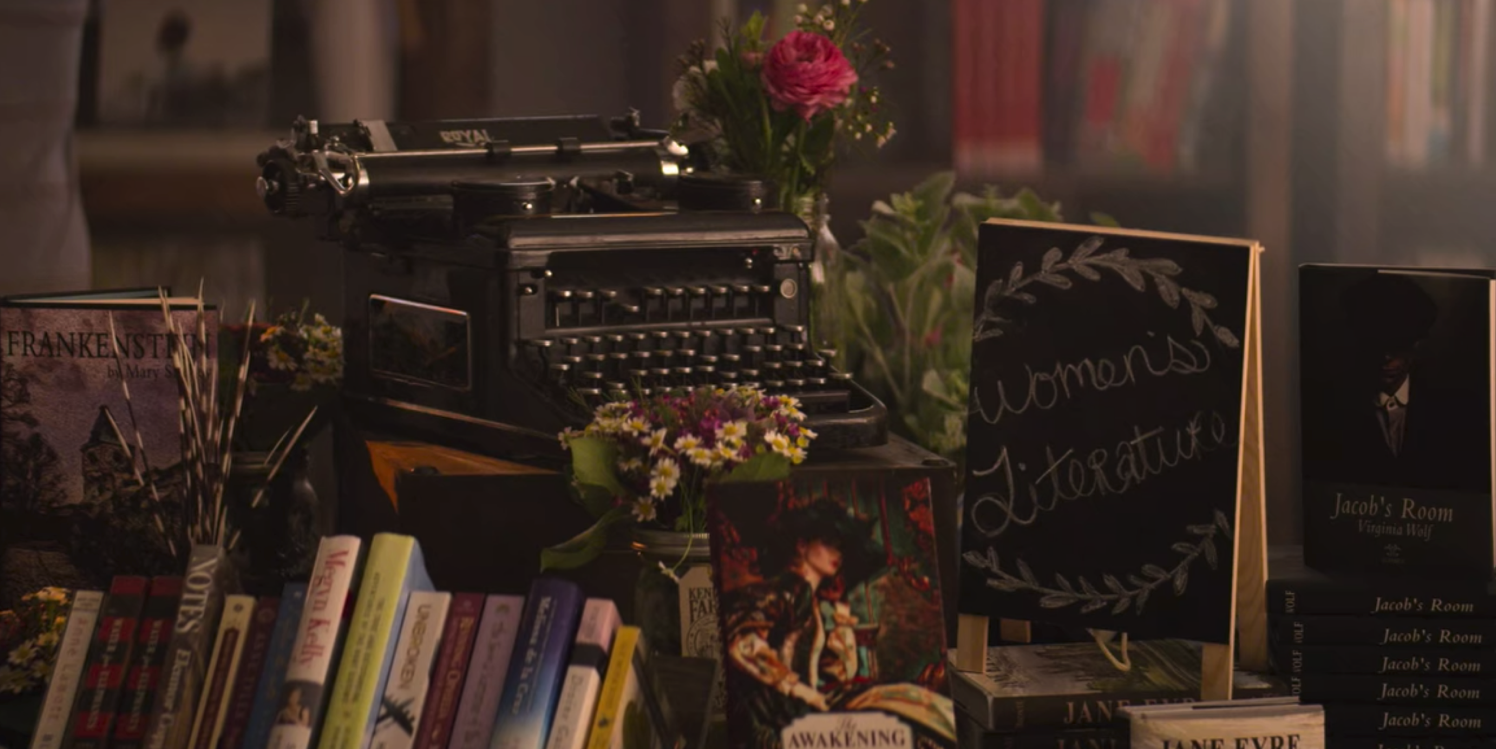 12.
Joe is haunted by peaches during Season 2 because some part of him feels guilty about Peach's death — his first conversation with Love is about peaches, and he apparently ranted about them during his LSD trip.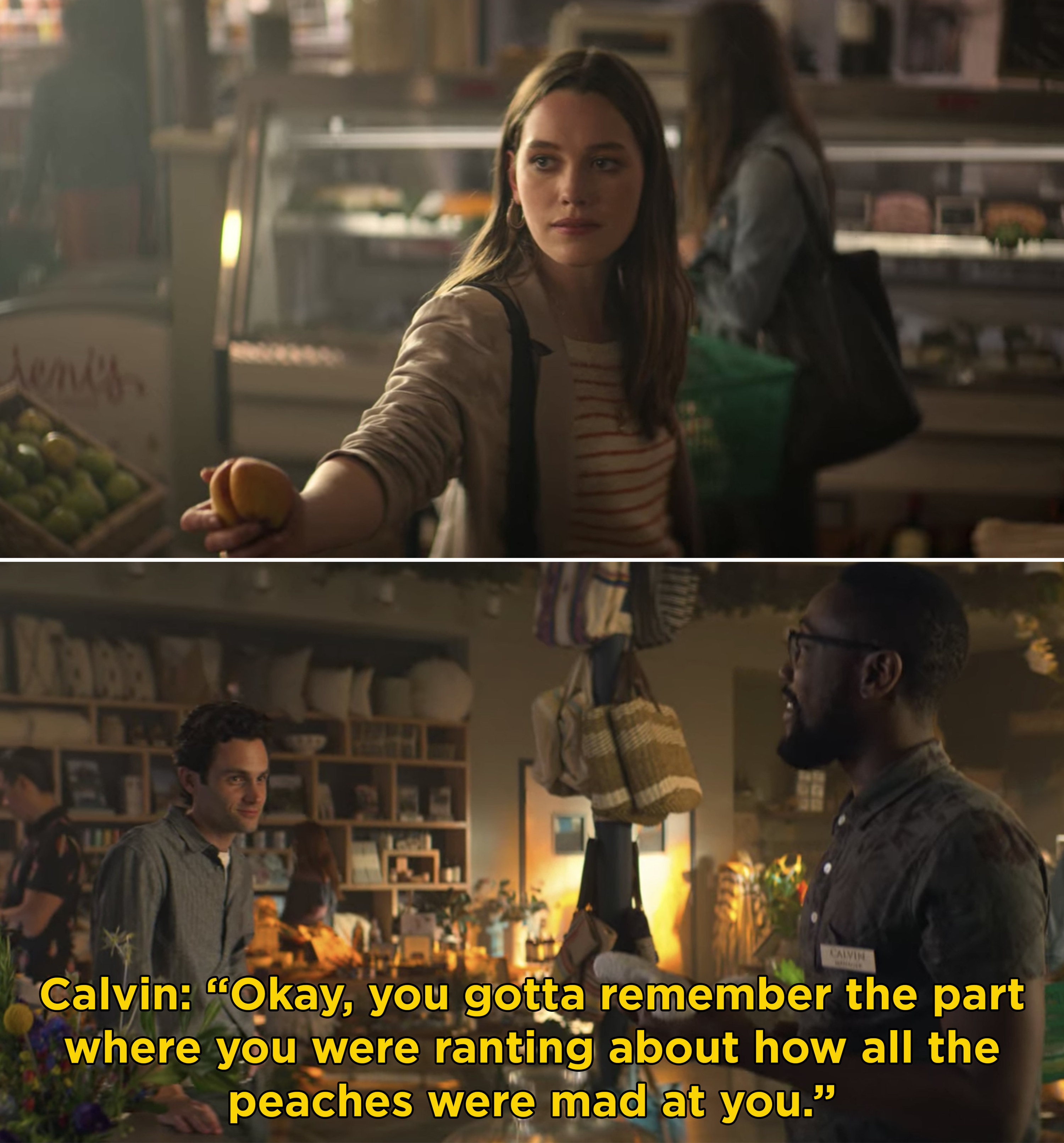 13.
Love's and Forty's names are nods to tennis terms — "Love" meaning zero points and 40 being the highest number of points for a standard match.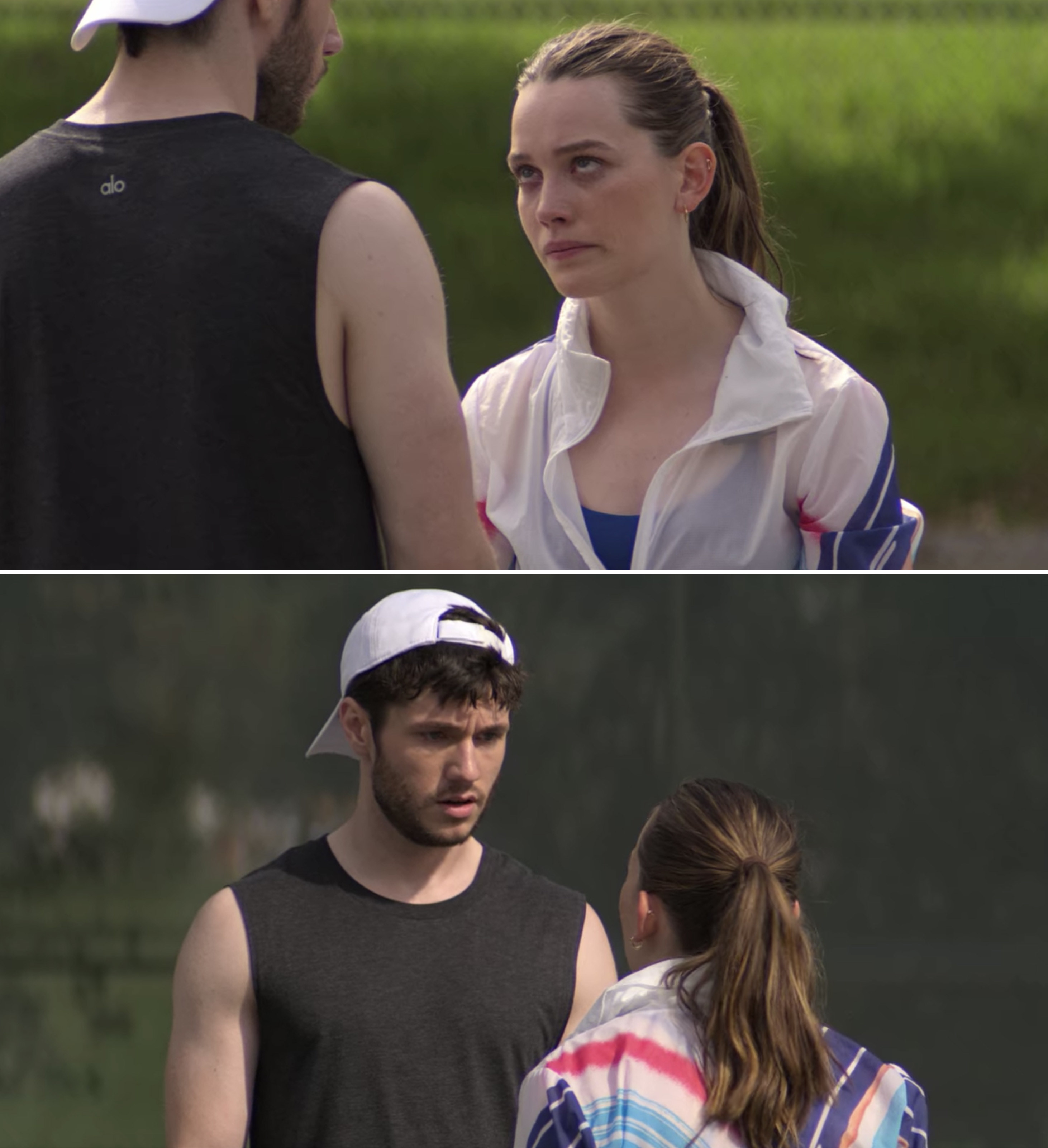 14.
Throughout the season, Forty's nickname for Joe/Will is "Old Sport." The phrase is notably used by Gatsby in The Great Gatsby, and Forty dies by getting shot, as Jay Gatsby did.
15.
When Joe gets his new driver's license, you can see that Will's middle name is Benedictus.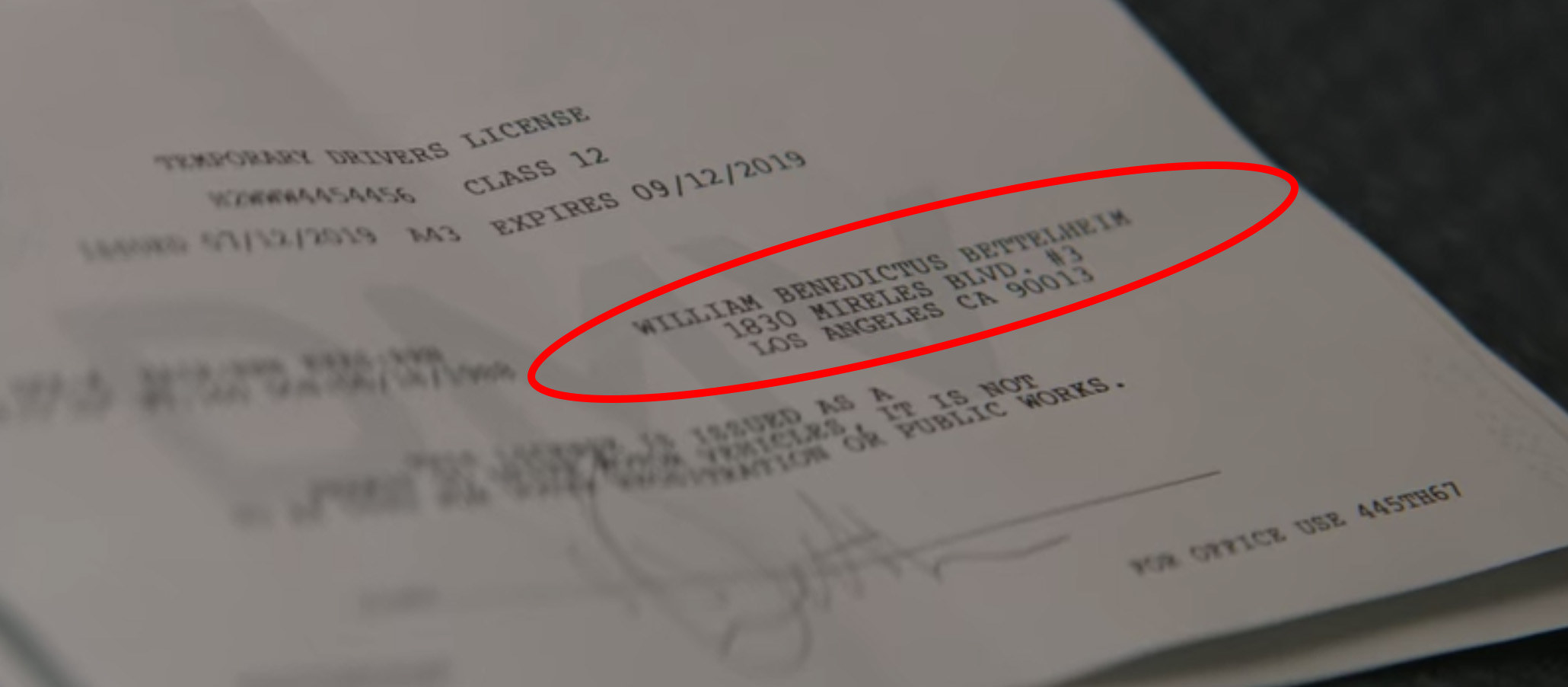 16.
When Joe stalks Love and her friends before meeting them, he wonders if they would want to take her to Paris — this is a nod to when Peach tried to get Beck to go to Paris in Season 1.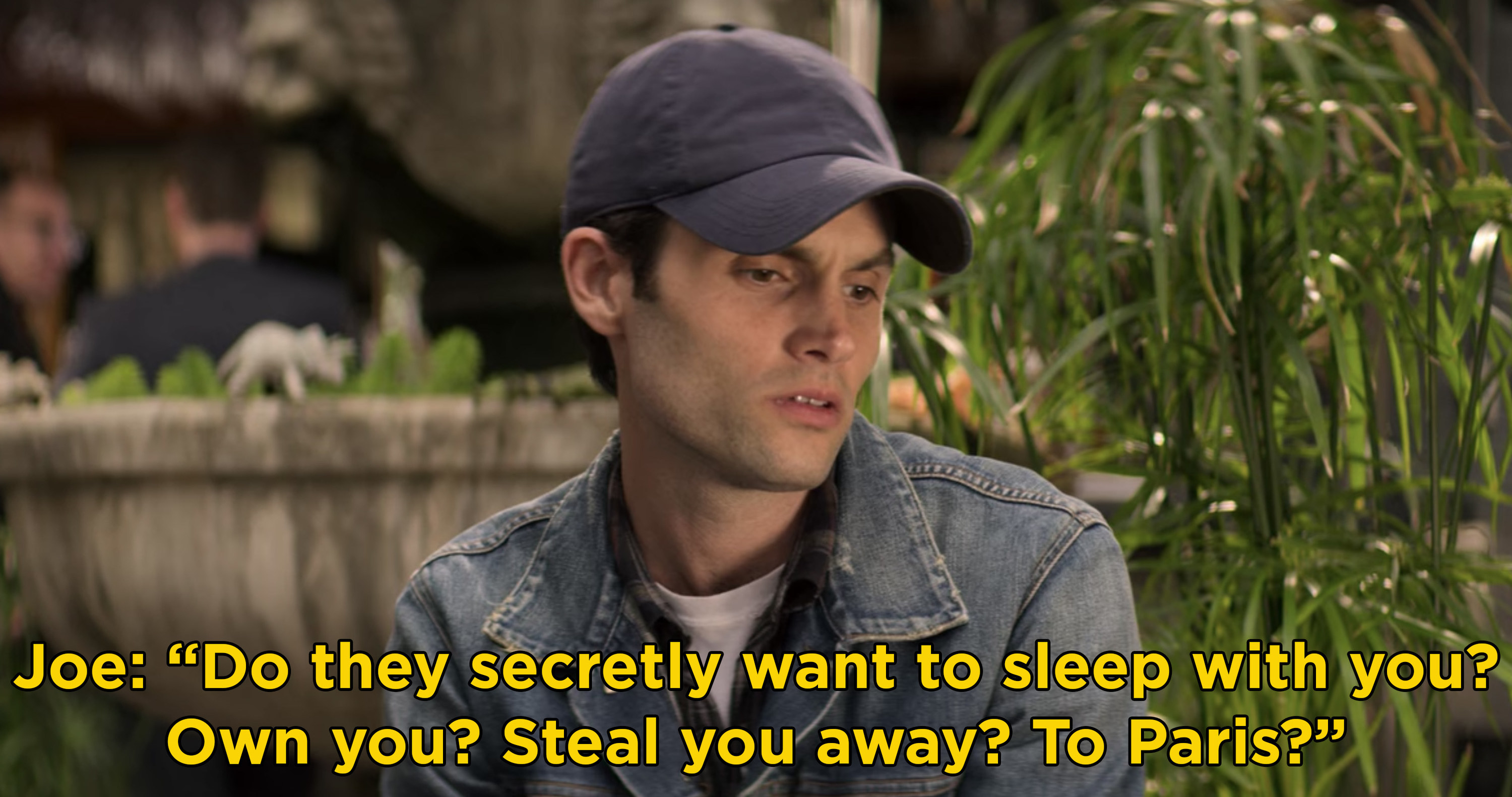 17.
When Joe goes to meet Rufus to get the money he owes Will, Rufus has posters for both Stephen King's The Shining and It.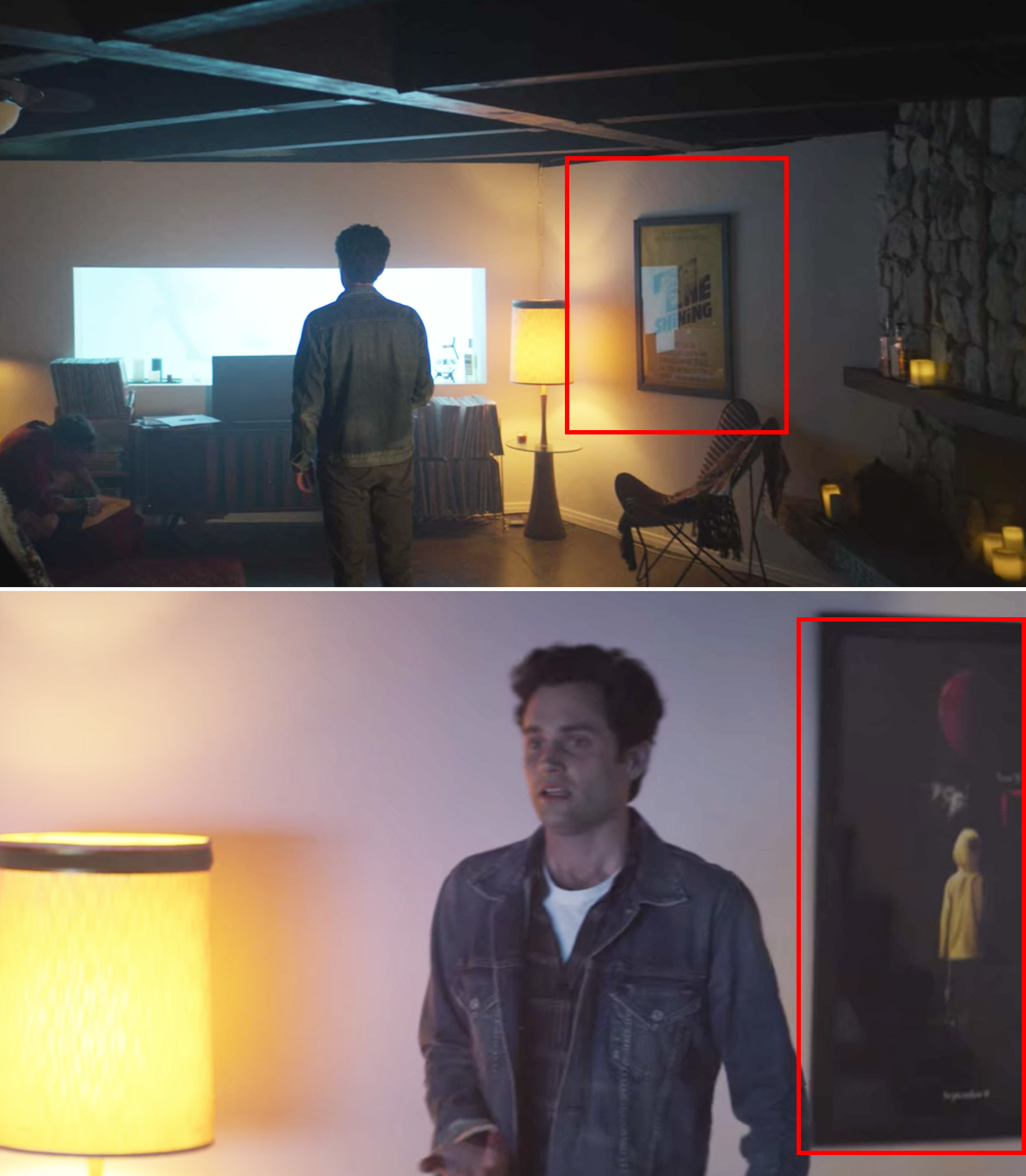 18.
In real life, Stephen King is a fan of Caroline Kepnes's You and Hidden Bodies novels. He called them "Totally original. Never read anything quite like it…hypnotic and scary."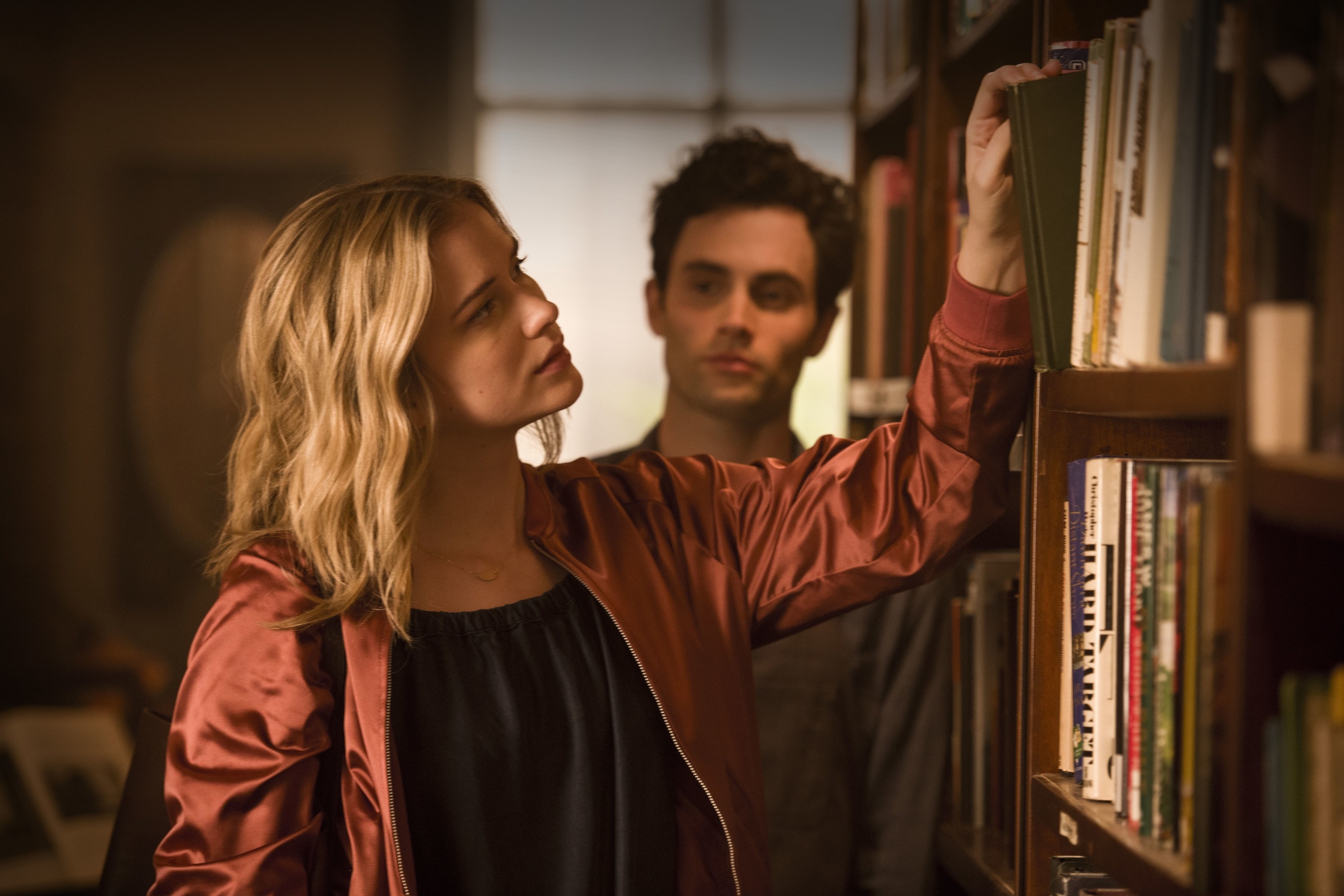 19.
When Joe hallucinates Beck in Season 2, she's wearing a similar outfit to what she wore in the pilot.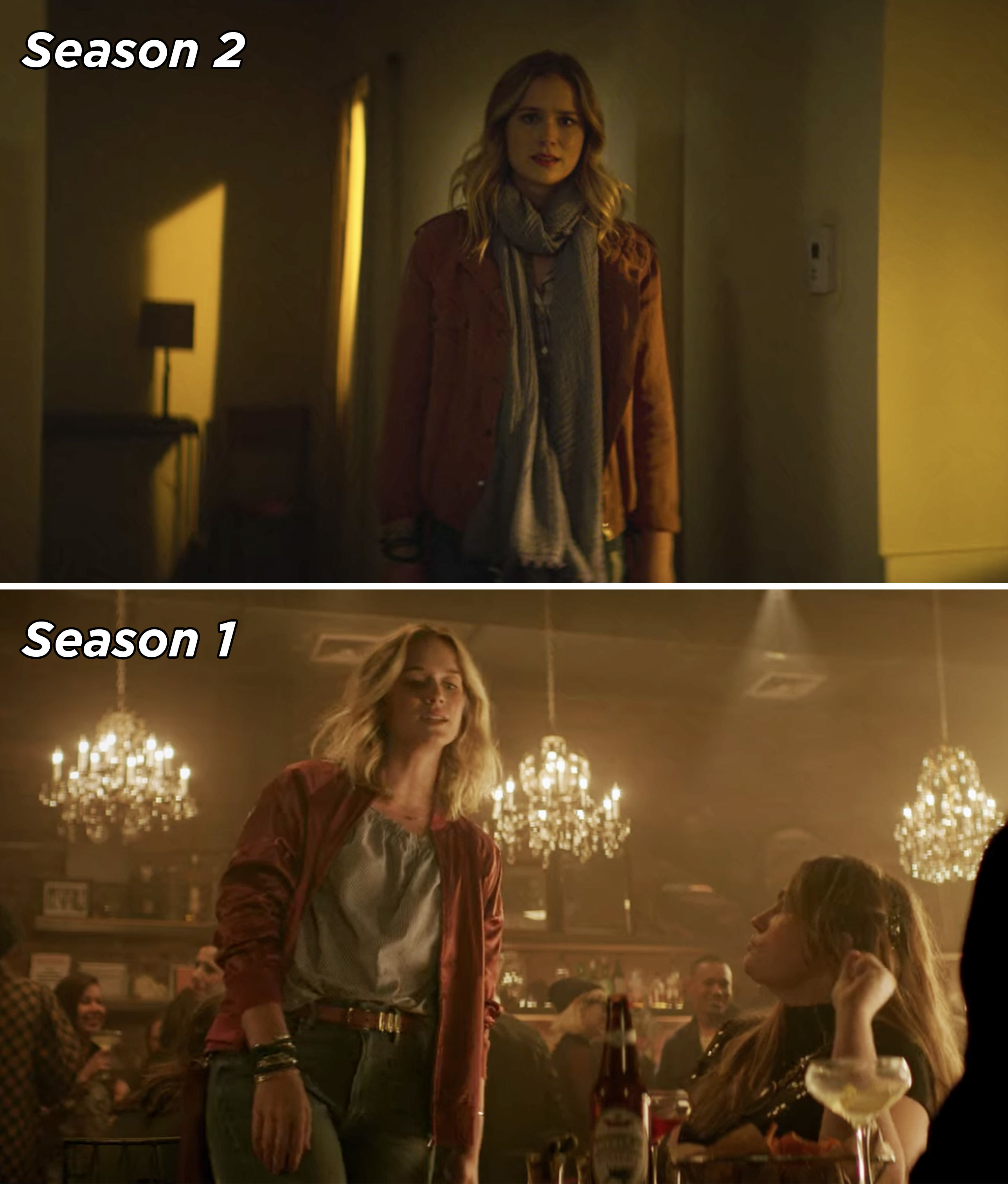 20.
In Season 2, Joe keeps a box of hidden items in a hole in the wall behind a painting — in the novel, Joe hides Beck's things the same way.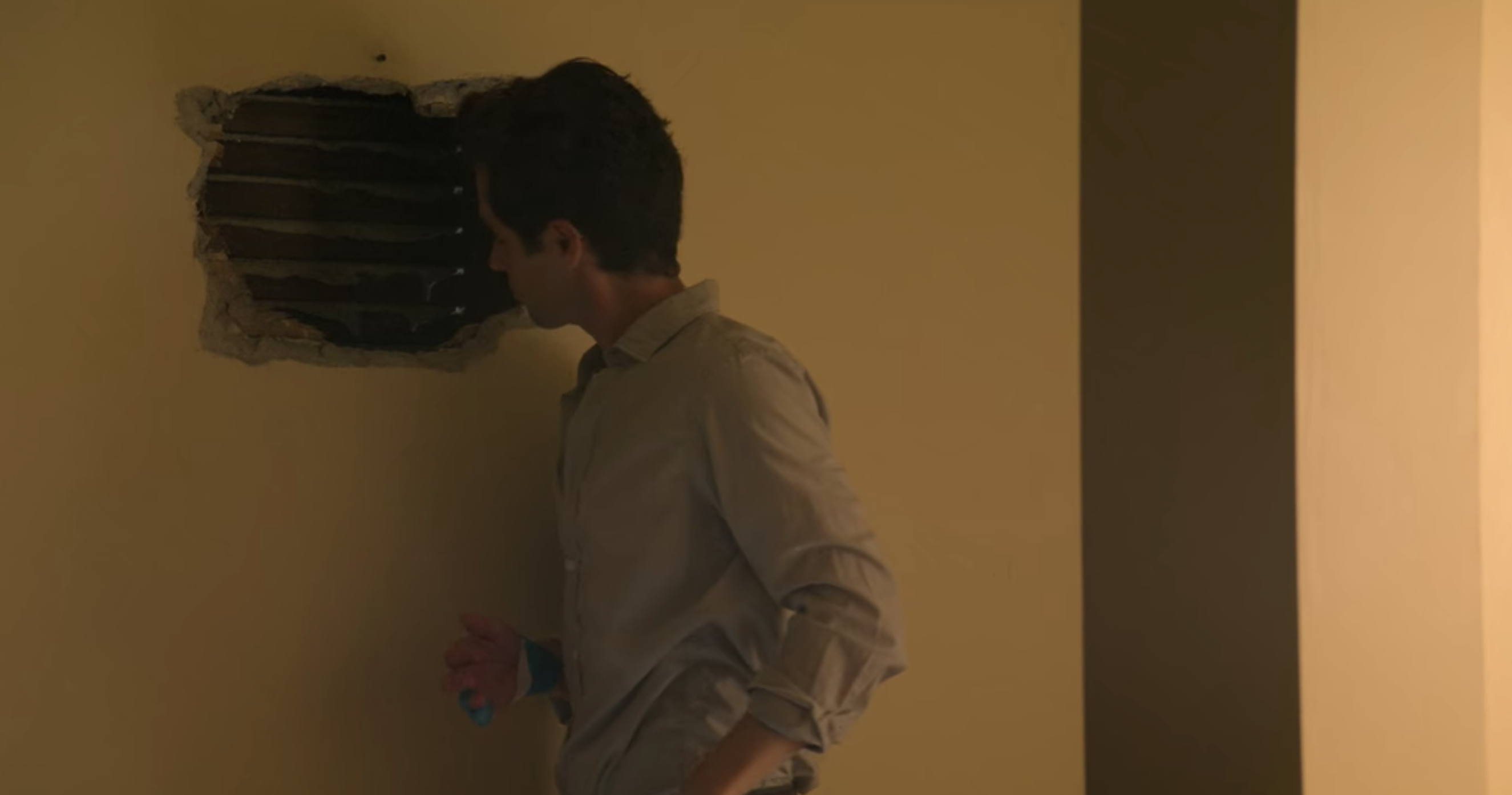 21.
Joe finds Hendy's secret room by pulling on a pile of books that include Charles Dickens — in Season 1, Joe discovered Beck's secret about the Captain at a Charles Dickens festival.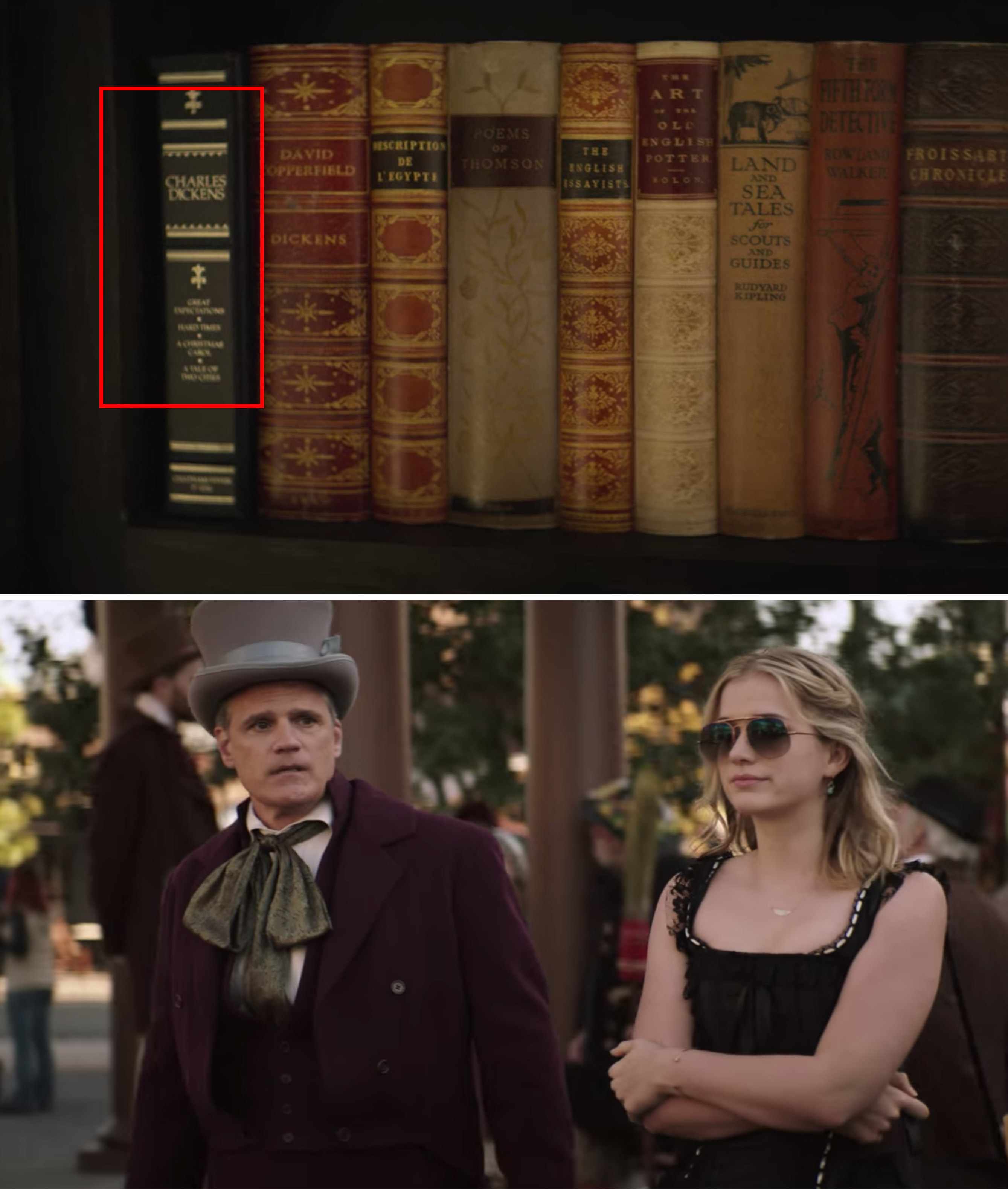 22.
When Joe finds Hendy's Polaroids, you can see that he has two extra cameras on a shelf.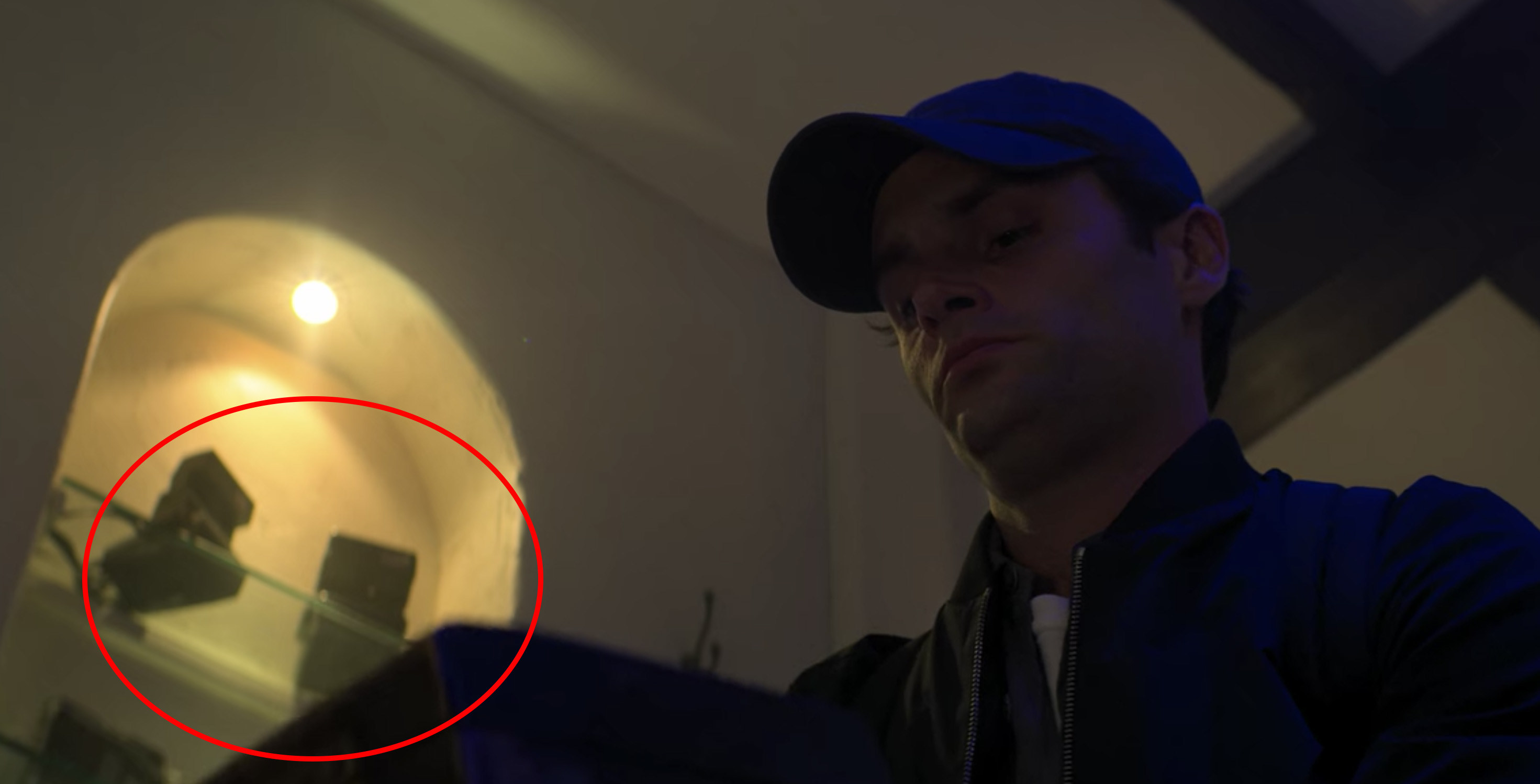 23.
The flower that Joe brings Love before he meets her friends resembles the flower that Joe gives Delilah before she's murdered.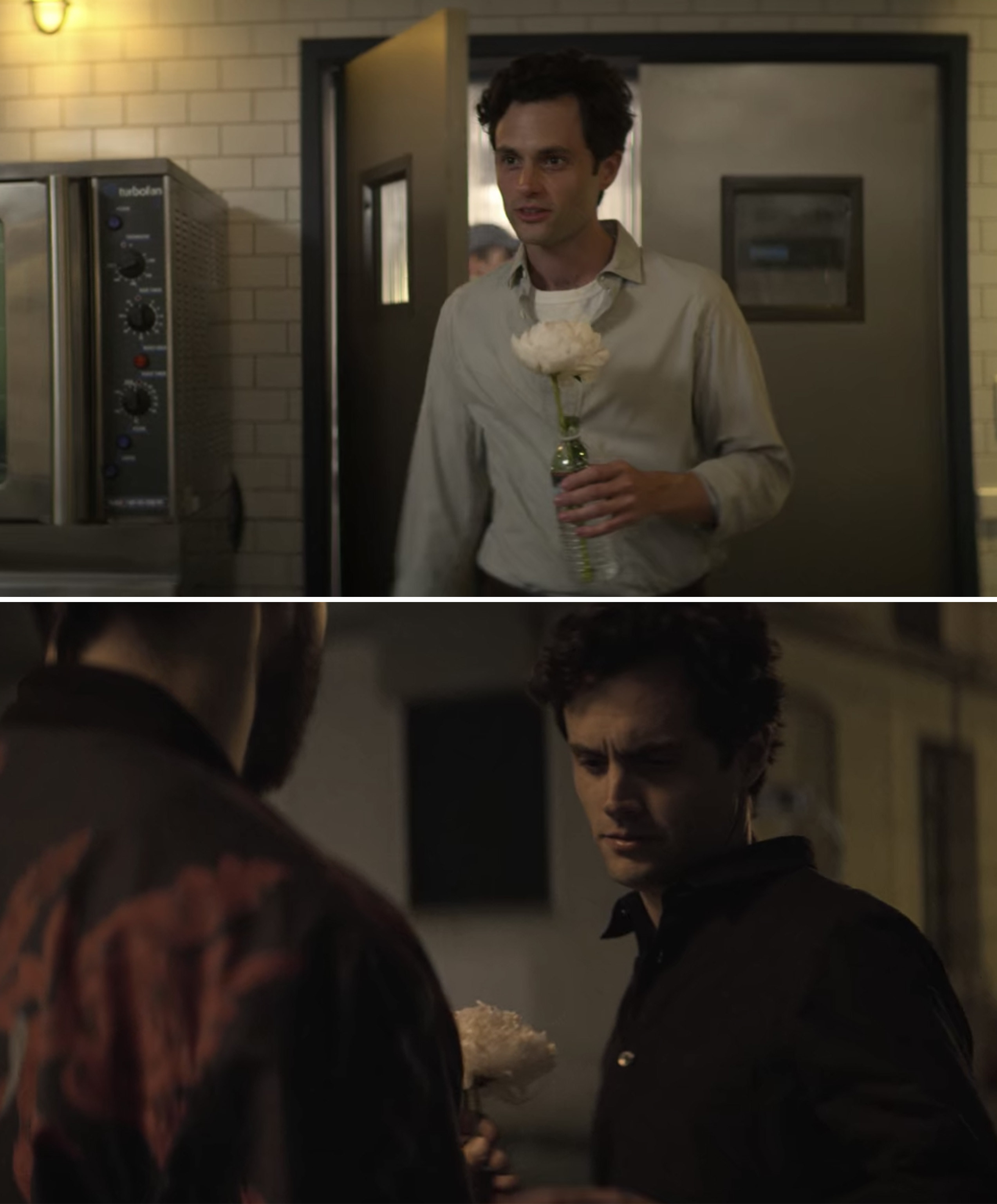 24.
The Instagram user "skeena-wertz48" can be seen commenting on Dottie's photo and they also follow Ellie.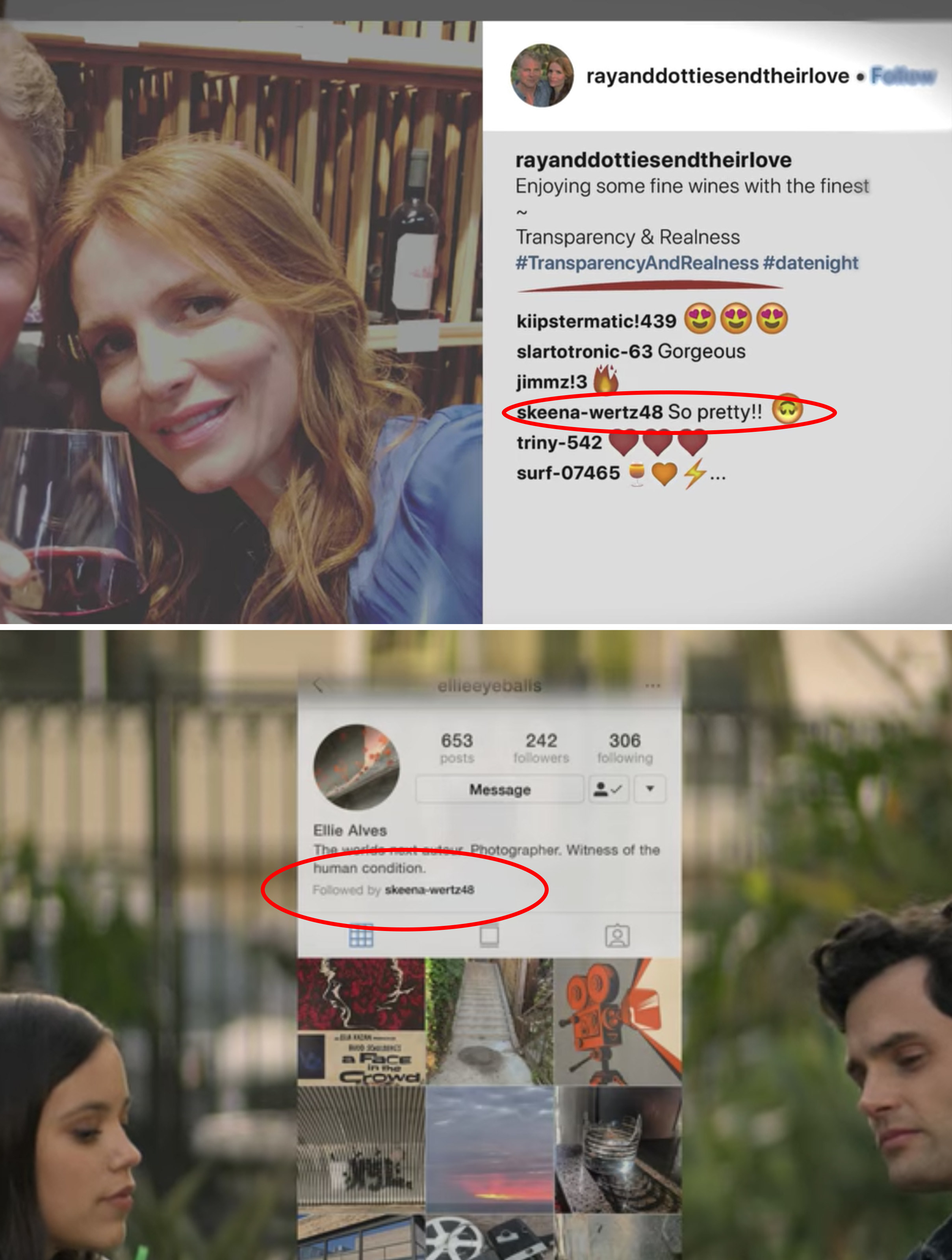 25.
In Joe's inbox, you can see that he has emails from Forty with various iterations of his script, Love recommending a new cookbook, and Calvin asking him to cover his shift.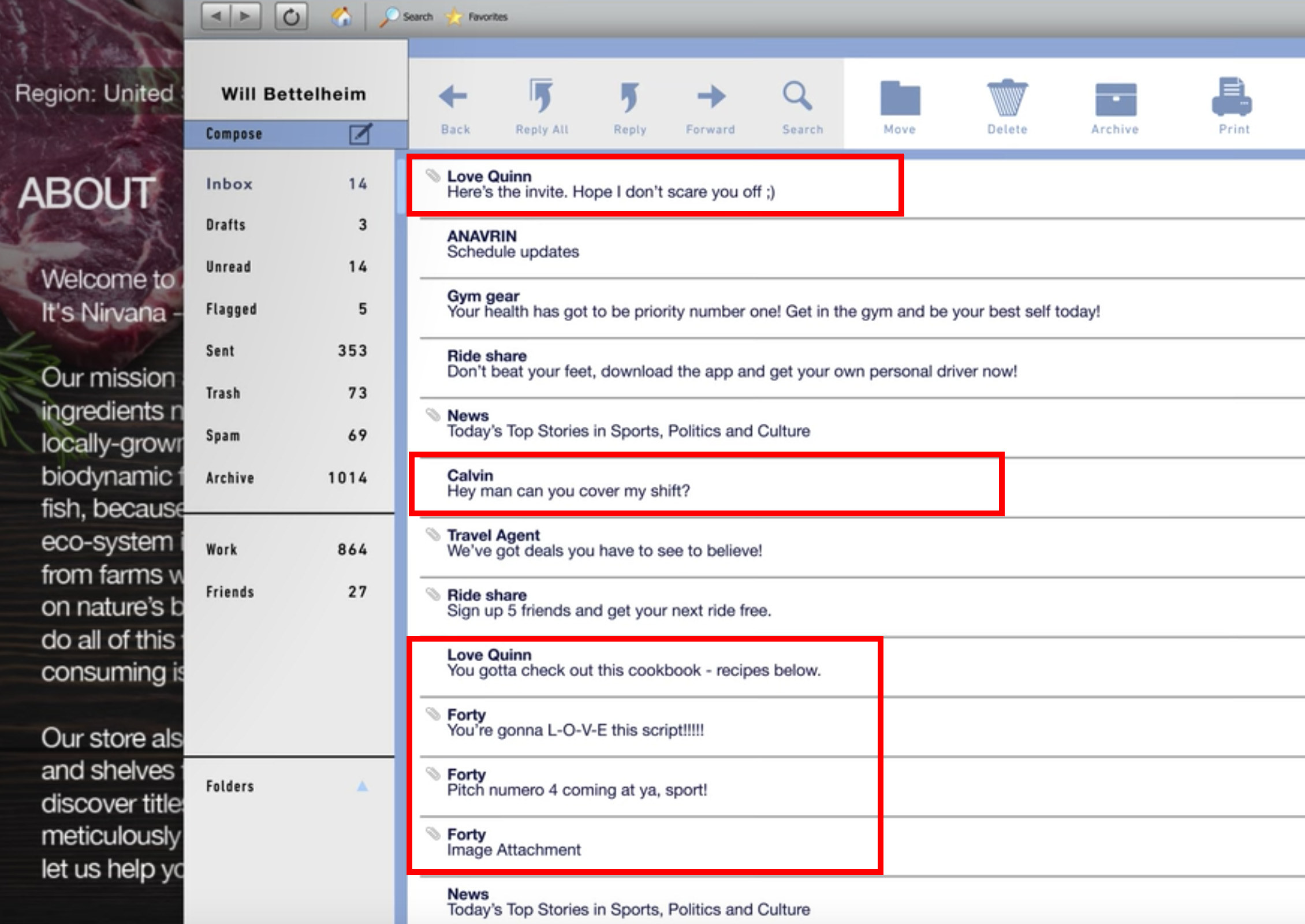 26.
At the "wellkend" retreat, Candace says she wants to travel to Italy — this is a nod to when we believed Candace cheated on Joe and moved to Italy in Season 1.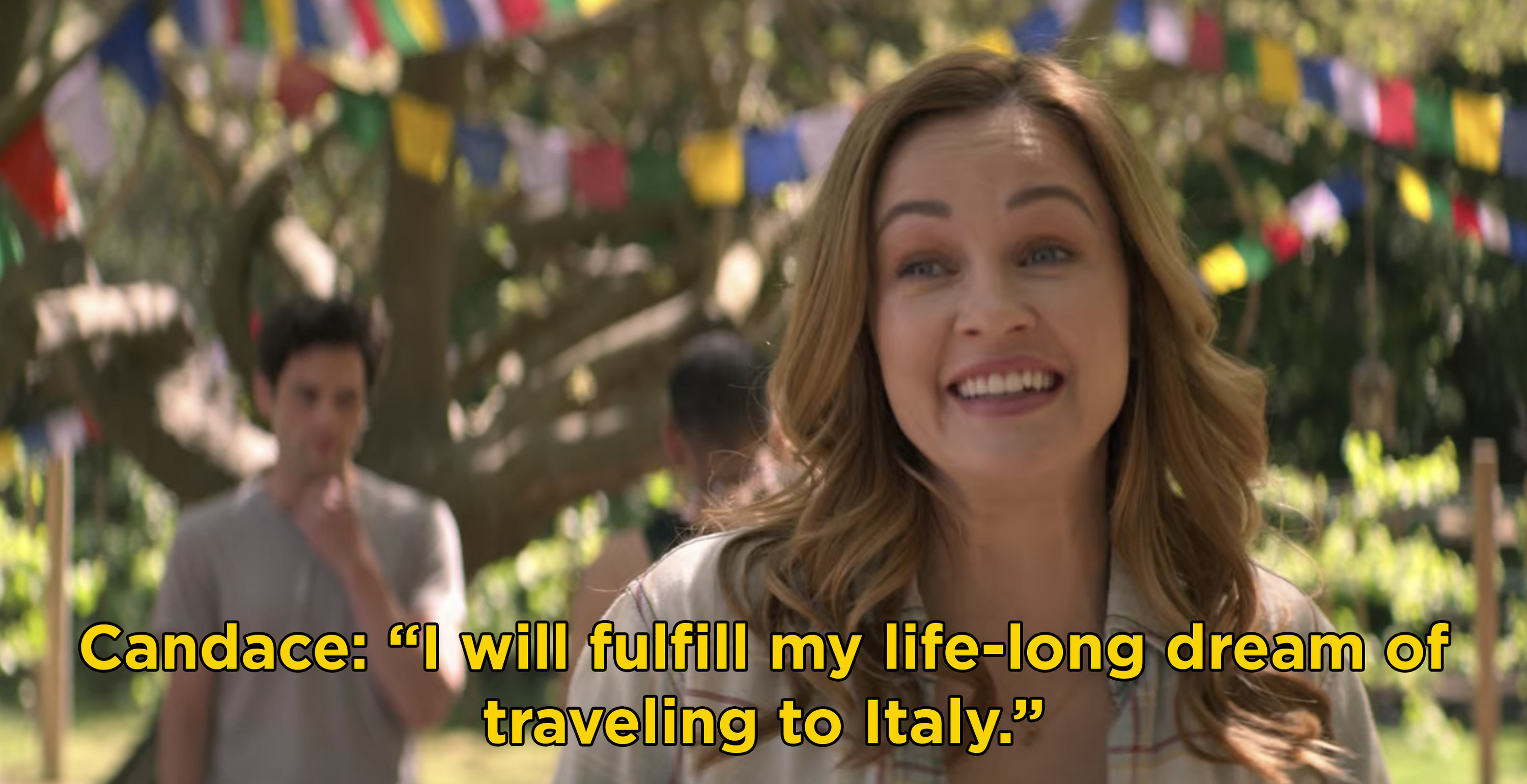 27.
Beck's memoir, The Dark Face of Love, foreshadows Love's admission of killing Delilah, Candace, and her family's au pair.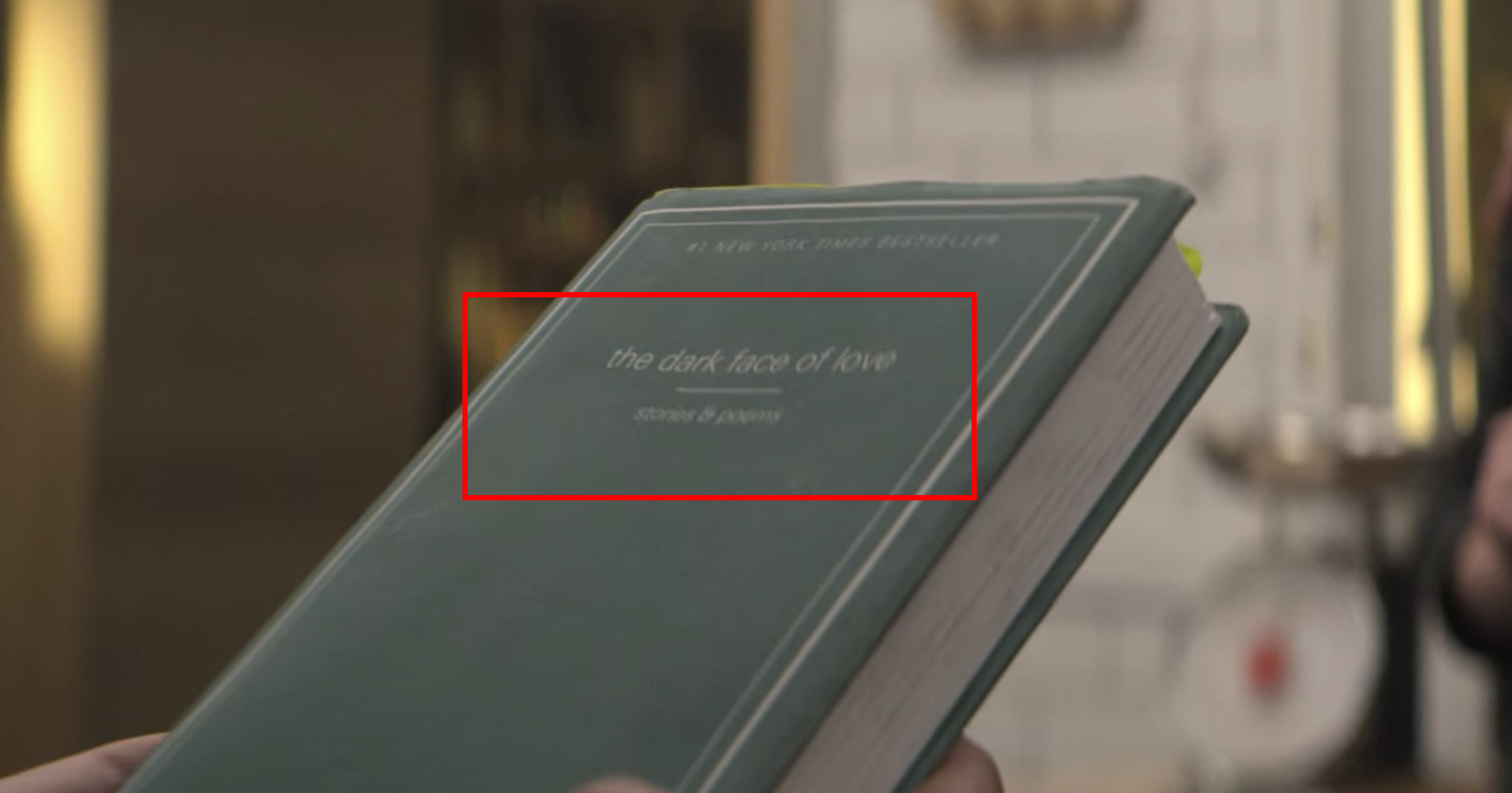 28.
When Forty has Joe fill out The Dark Face of Love contact sheet, you can see that Forty added "producer" under his name.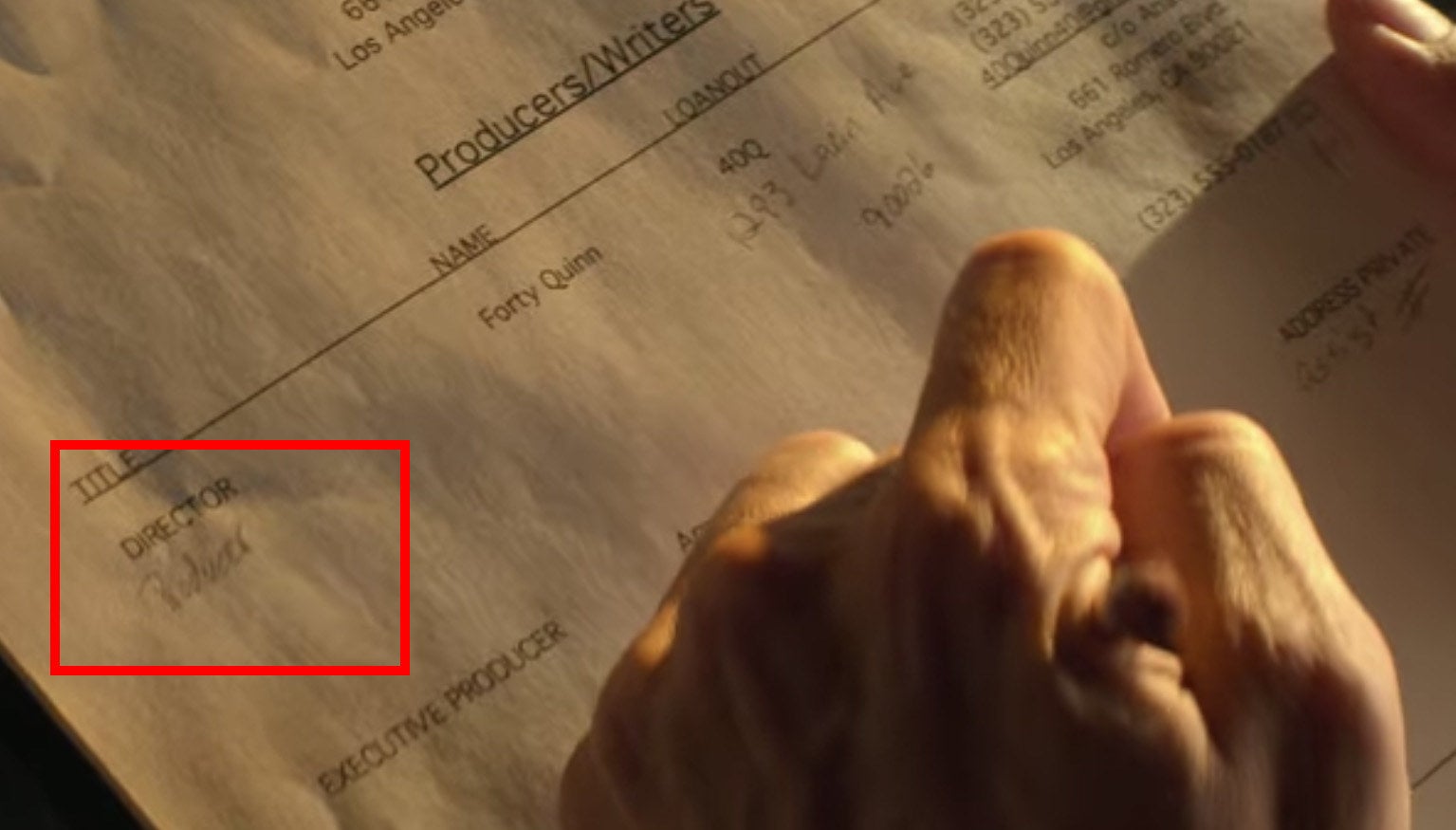 29.
When Joe is scrolling through a list of dating apps, you can see one named LoveHooks, which was an app Benji worked on.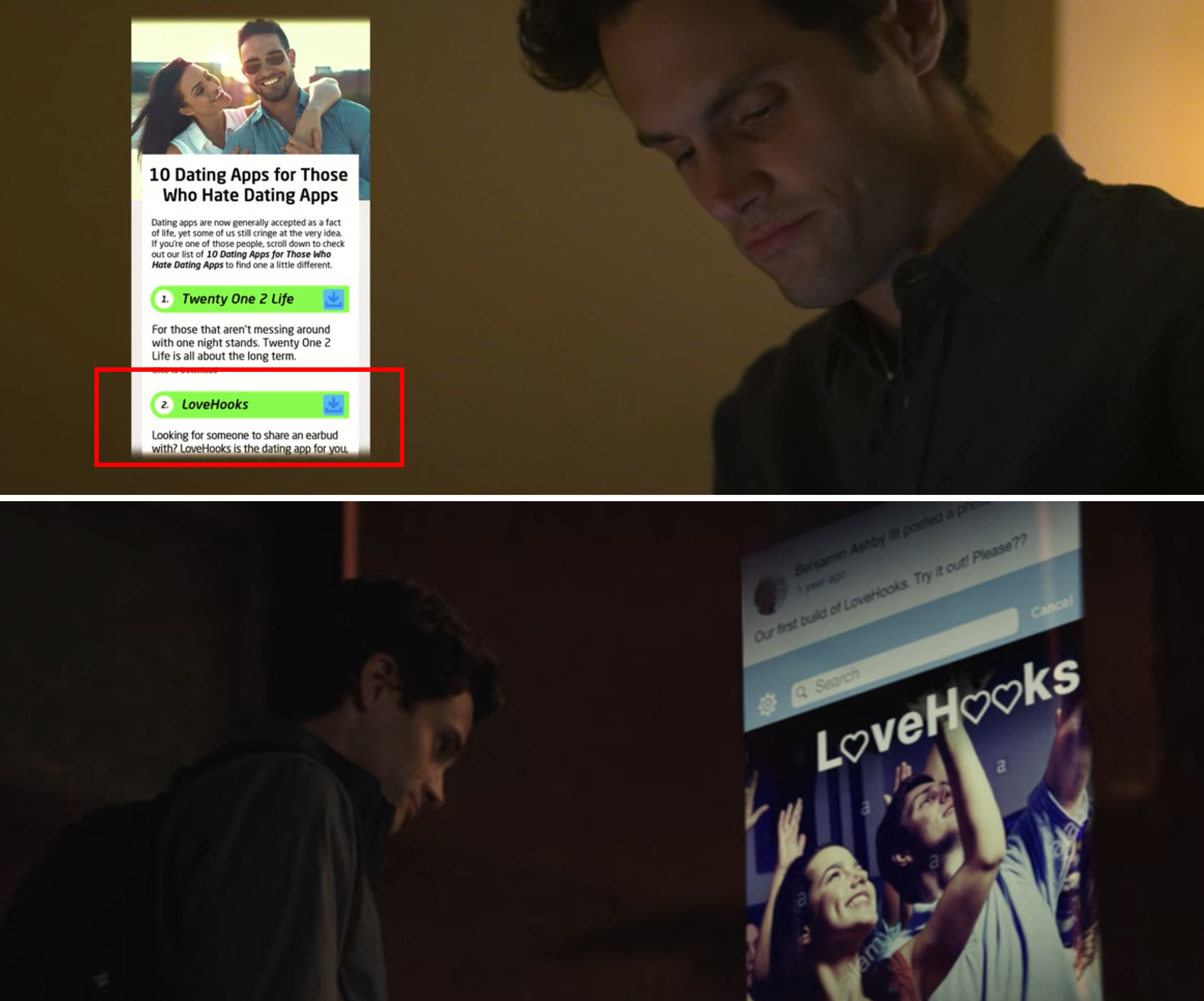 30.
When Joe uses Delilah's phone to text Ellie, he signs the text "xo," which is similar to the iconic phrase from Gossip Girl.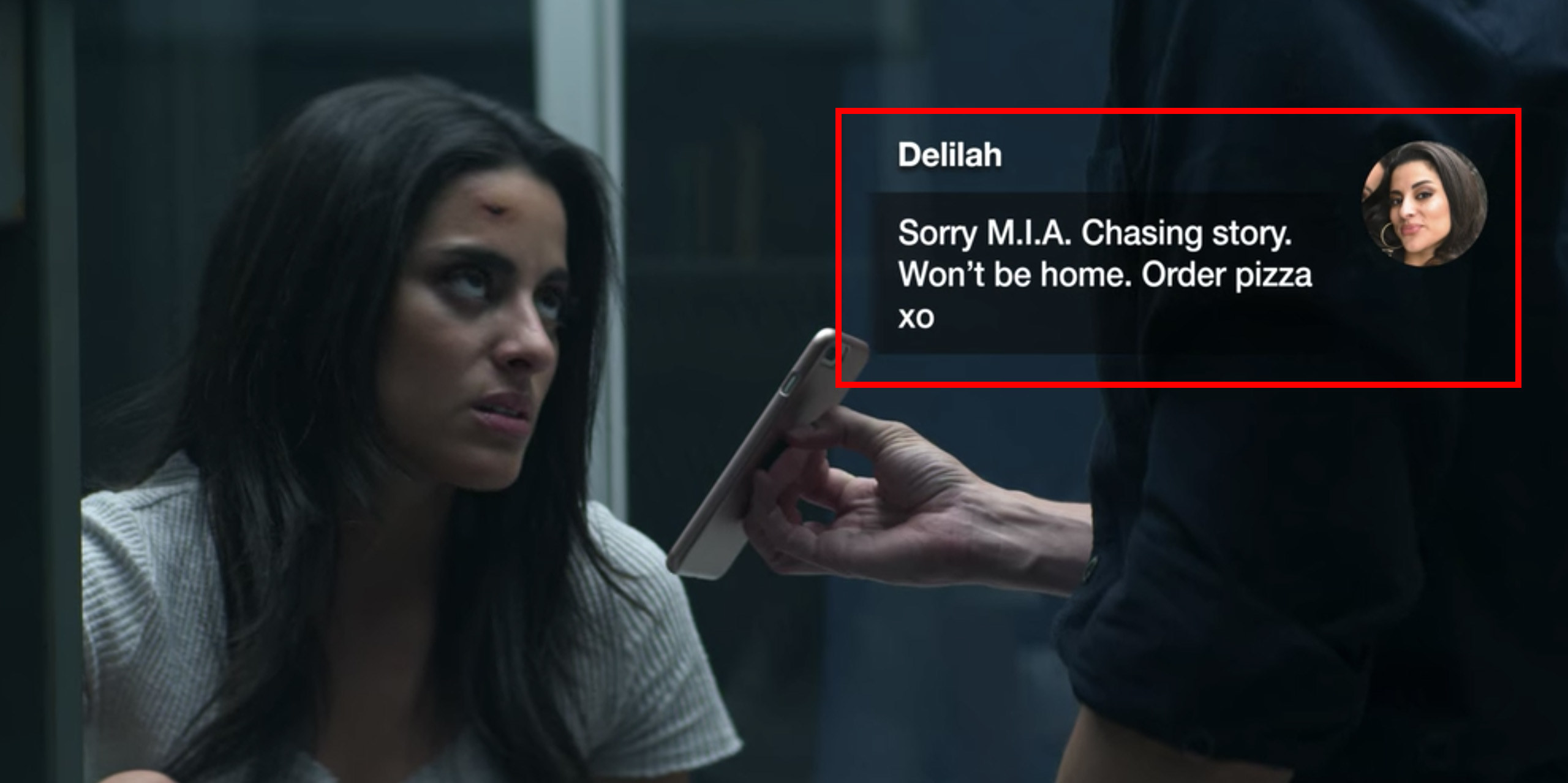 31.
When Joe hallucinates blood on his hands, it could be that he was actually seeing Flamin' Hot Cheetos dust on his hands — he ate the Cheetos instead of delivering them to Delilah.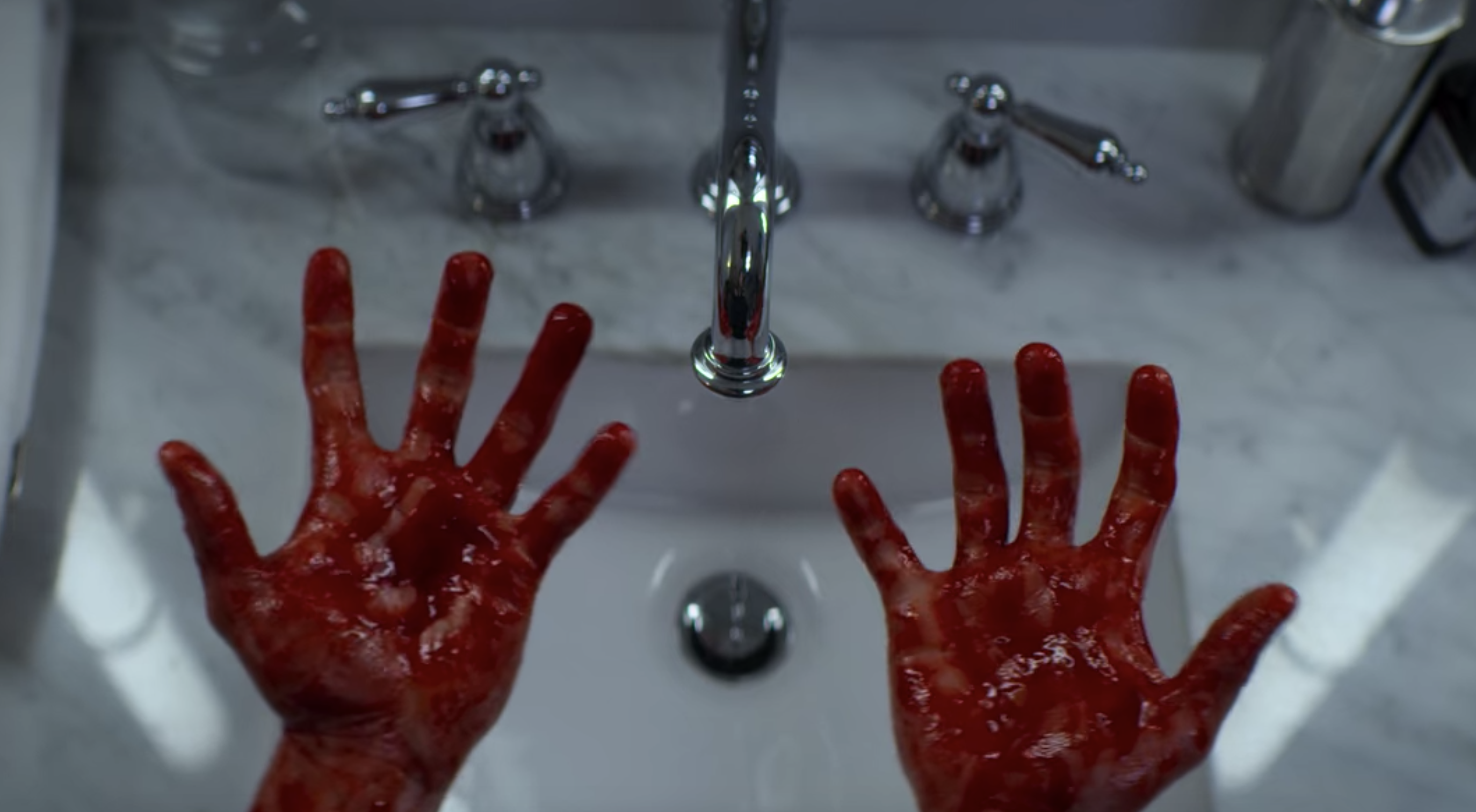 32.
When Forty begins to map out The Dark Face of Love, you can see that he figured out that Peach was murdered — except he thinks Dr. Nicky did it.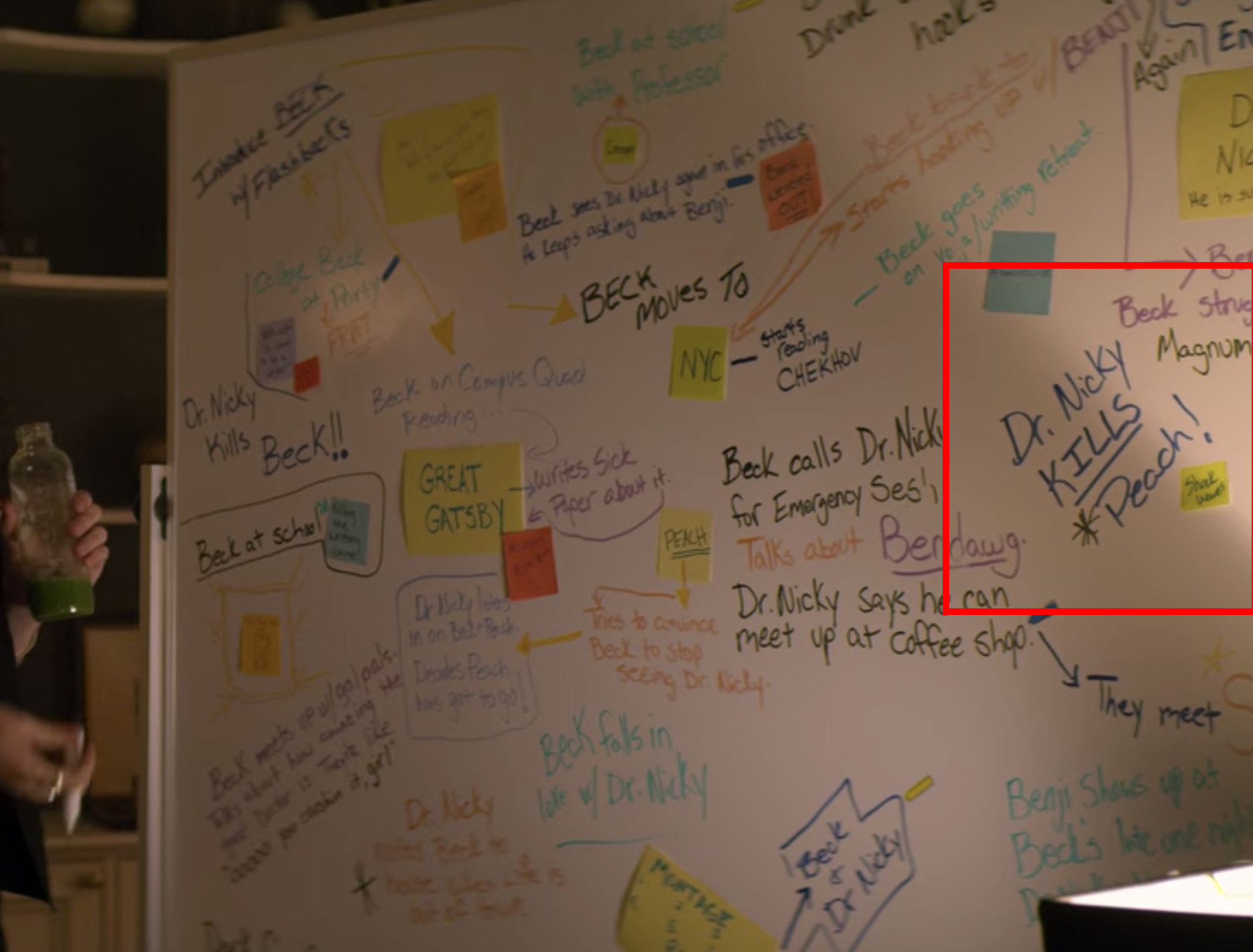 33.
Also, Forty maps out everything from Beck's book, including a scene called "Beck Fails at Poetry Reading" — a nod to her open mic performance in Season 1.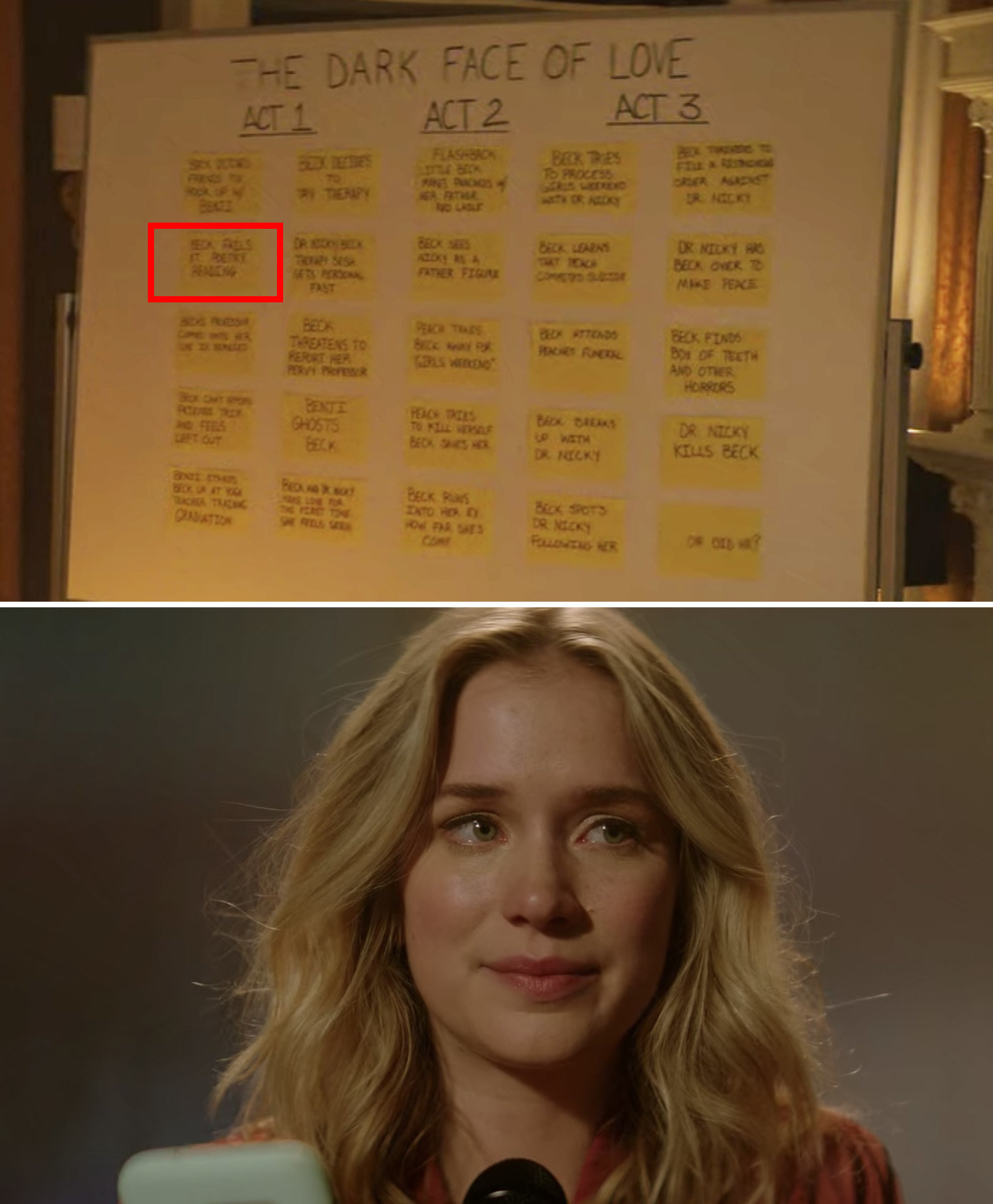 34.
After leaving LA, Ellie sends Joe a postcard with a poster of the film Key Largo on the front — this could mean that Ellie is living in Florida now.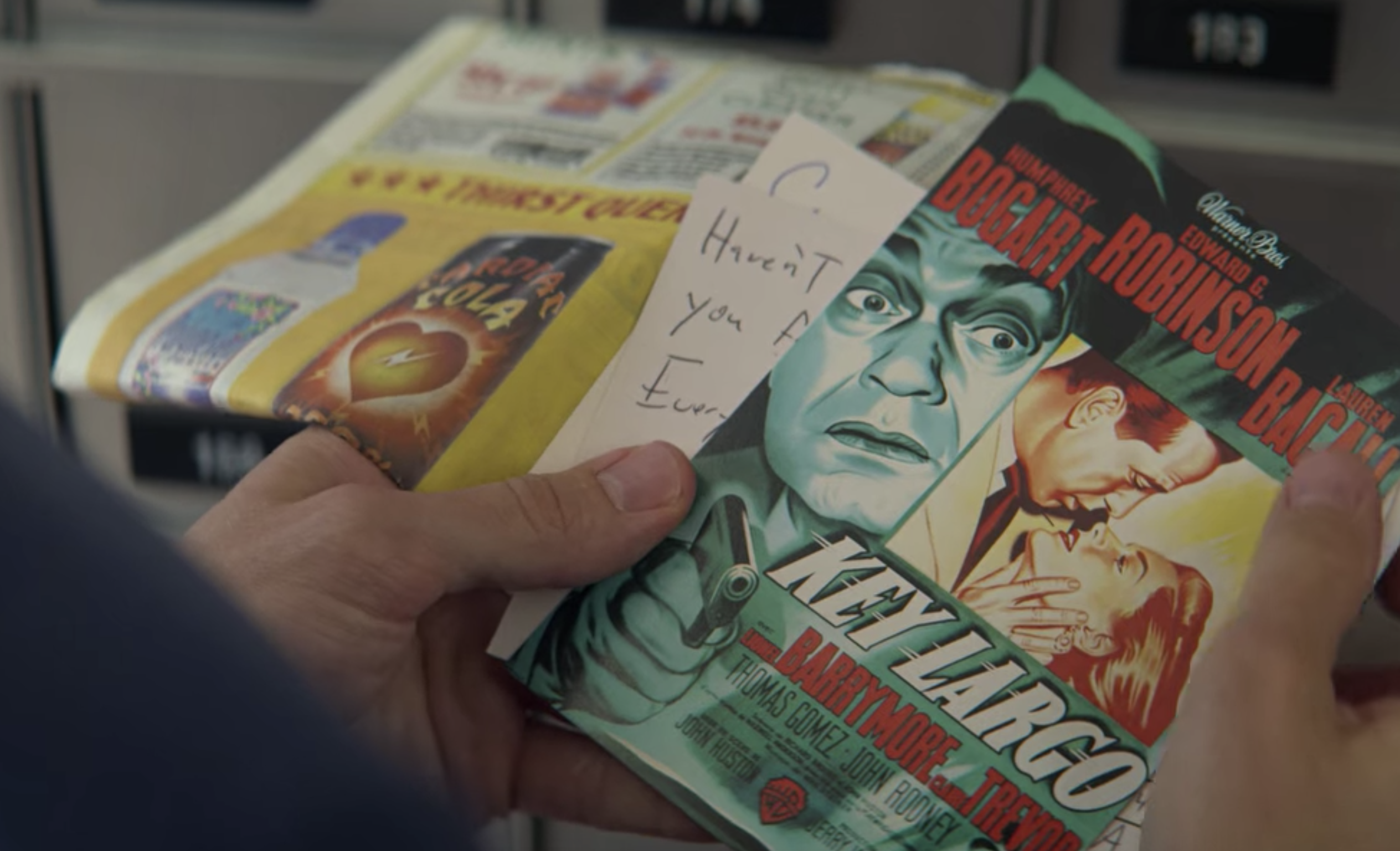 35.
And finally, Joe gets a postcard from the real Will, who apparently hasn't heard from Joe in a little while.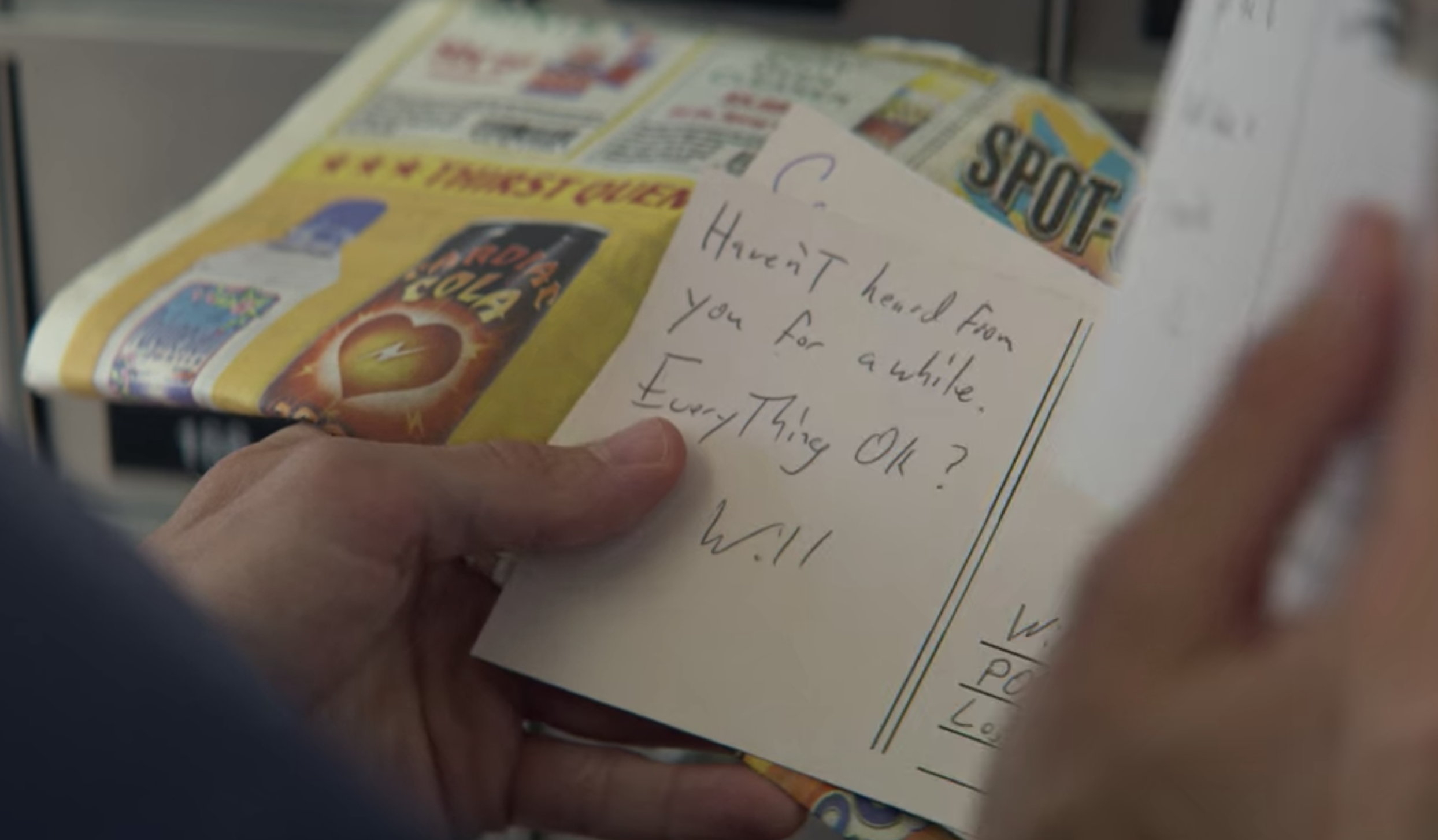 36.
Did you spot any awesome Easter eggs in Season 2 of You? Tell us in the comments below!