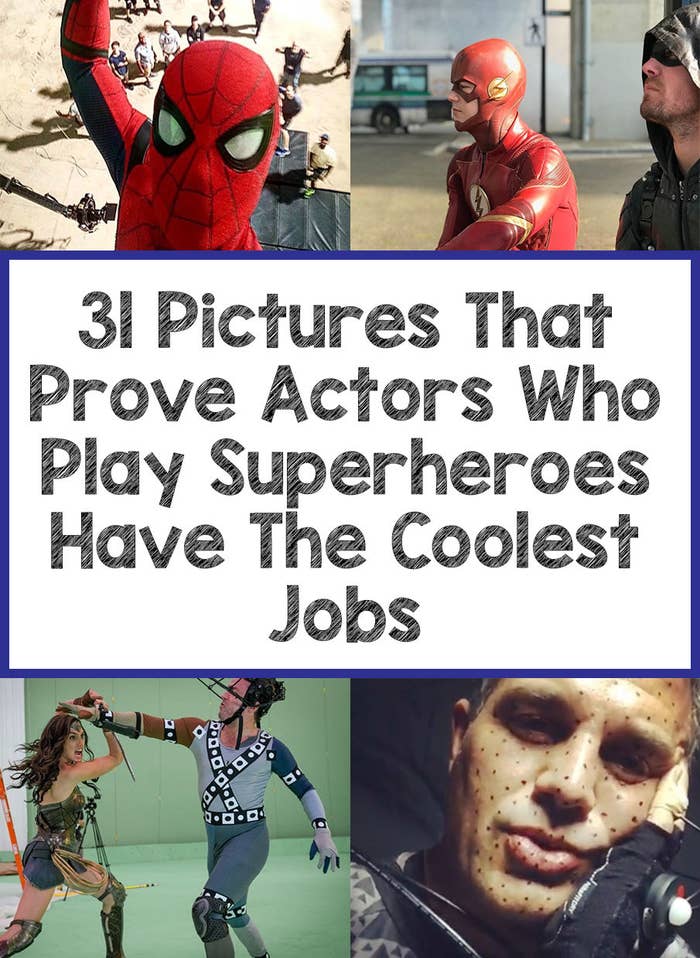 1.
First, this truly iconic selfie Tom Holland snapped while filming Spider-Man: Homecoming:
2.
Gal Gadot getting a mold done in order to complete her transformation into Wonder Woman:
3.
This unbelievable photo of Taika Waititi playing Korg in Thor: Ragnarok:
4.
This picture of Melissa Benoist hanging with the stunt team that helps her fly on Supergirl:
5.
The fact that these tiny dots turn Mark Ruffalo from a normal human into The Hulk for Avengers: Infinity War is insane: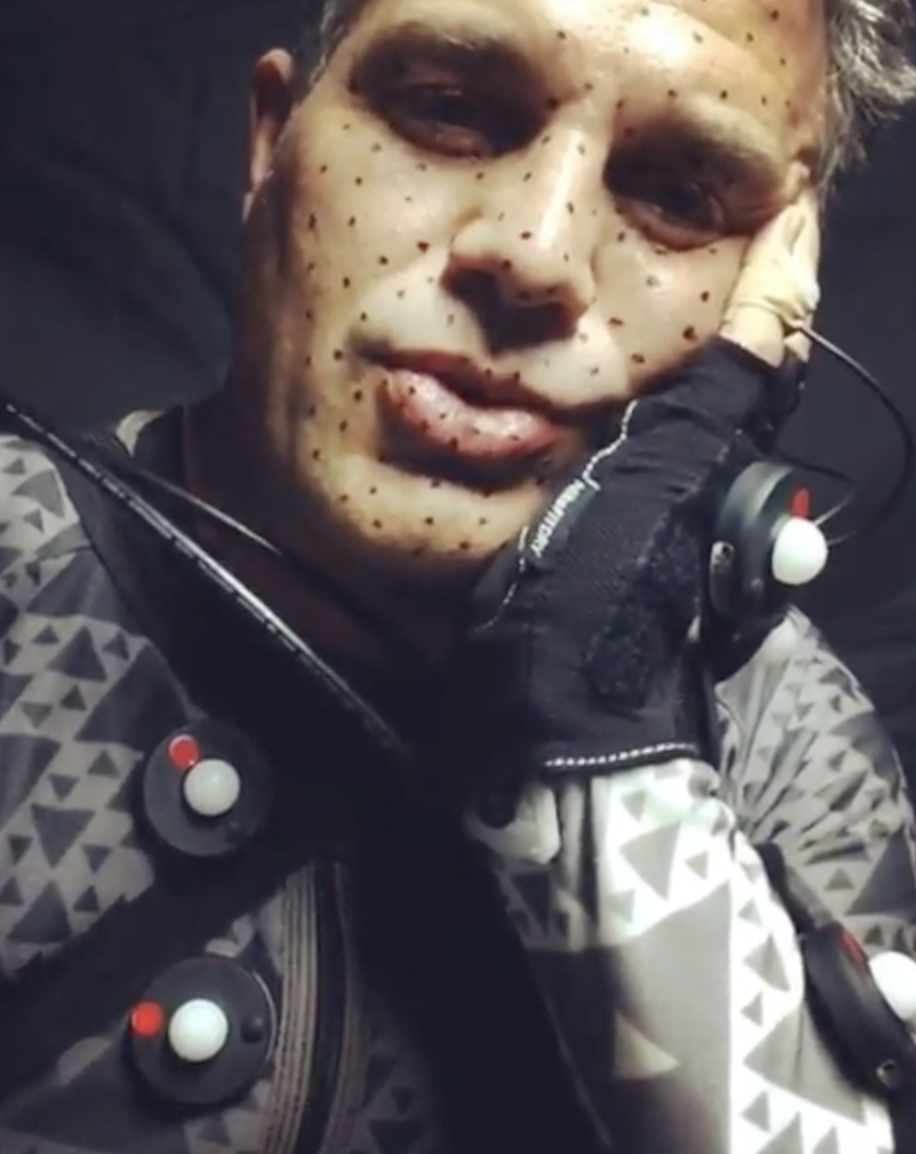 6.
Here's a look at Sean Gunn getting ready to play Rocket in Guardians of the Galaxy Vol. 2:
7.
This pic showing the TV magic that goes into making Grant Gustin run on The Flash: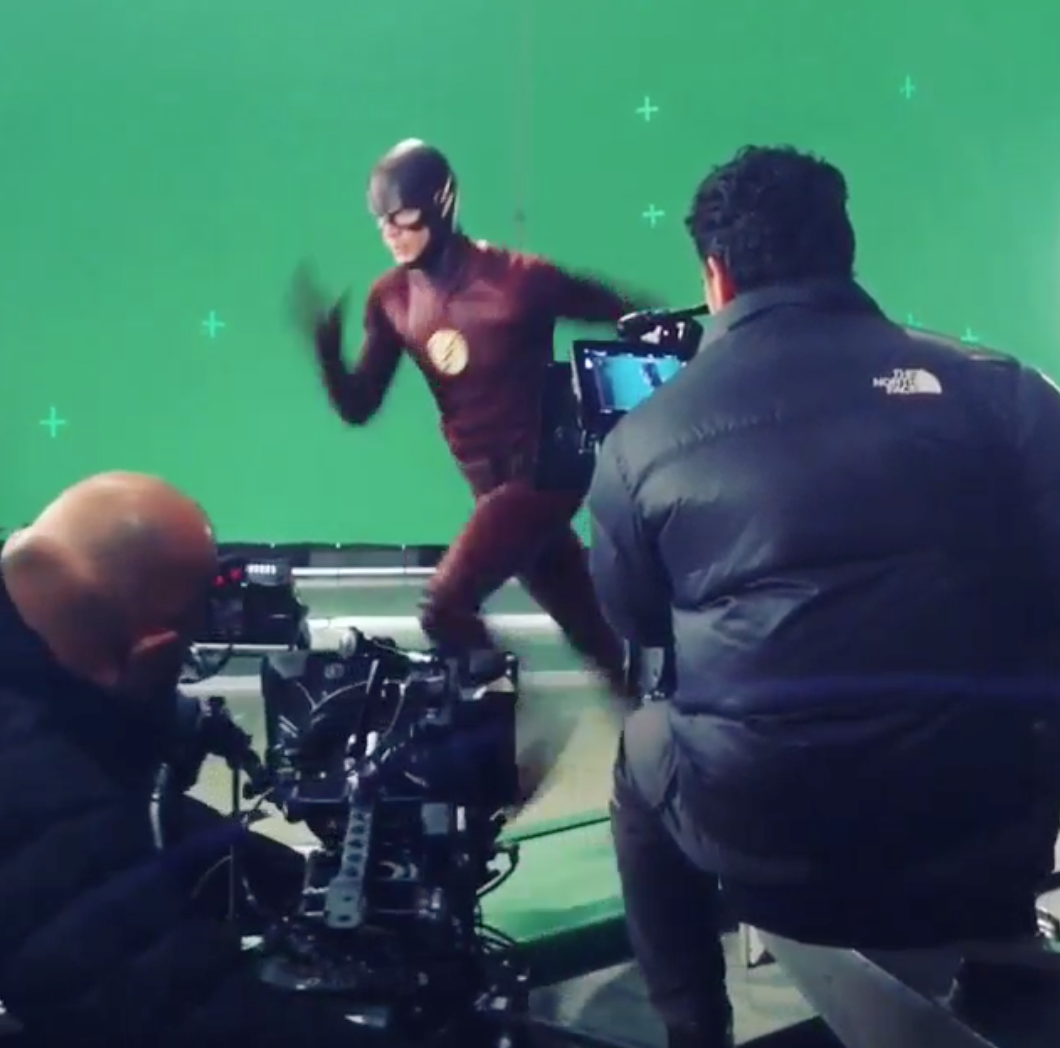 8.
What's better than one Gamora? How about three! Here's Zoe Saldana hanging out on the set of Guardians of the Galaxy Vol. 2:
9.
Just think, on a typical day Spider-Man, Peter Quill, and Nebula can all hang out together on the set of Avengers: Infinity War:
10.
This picture of Odette Annable taking some flying lessons before suiting up as Reign on Supergirl:
11.
This picture showing Chris Hemsworth playing with a Thor and Hulk action figure while filming Thor: Ragnarok:
12.
Stephen Amell and the crew on Arrow making an epic helicopter stunt come to life:
13.
Of course, this heartwarming picture of when Chris Hemsworth and Tom Hiddleston surprised children as Thor and Loki:
14.
This pic of Brie Larson learning how to fly during filming of Captain Marvel:
15.
This picture of Robert Downey Jr. hanging out with real-life superhero and comic book genius Stan Lee:
16.
Here's a pic of Chris Hemsworth hanging with his stunt double Bobby, because two Chris Hemsworths is always better than one:
17.
Krysten Ritter fastening her harness for a stunt on Jessica Jones:
18.
Alright, this is a video, but you have to watch Caity Lotz working on a stunt for Legends of Tomorrow:
19.
The fact that an actors lunch break can include hanging out with the Green Arrow and The Flash on set:
20.
This picture of Stephen Amell and David Ramsey in waist-deep water during a typical day on Arrow:
21.
Mike Colter hanging around waiting for the perfect shot on Luke Cage:
22.
Hugh Jackman recording a voiceover for Logan is simultaneously hilarious and impressive:
23.
And here's Gal Gadot fighting a brave stuntman on the set of Wonder Woman:
24.
The fact that Henry Cavill gets to drink his morning coffee in his Superman costume is pretty amazing:
25.
This picture of Chadwick Boseman preparing to act with Rocket on the set of Avengers: Infinity War:
26.
This behind-the-scenes pic of Evangeline Lilly playing Hope van Dyne / Wasp in Ant-Man and the Wasp:
27.
Here's a picture of Dave Batista hanging with Sean Gunn while filming a Rocket and Drax scene in Guardians of the Galaxy Vol. 2:
28.
This picture of Chris Pratt and Kurt Russell's face molds on the set of Guardians of the Galaxy Vol. 2:
29.
Here's a peek behind the scenes at Cress Williams learning how to stick a landing on the set of Black Lightning: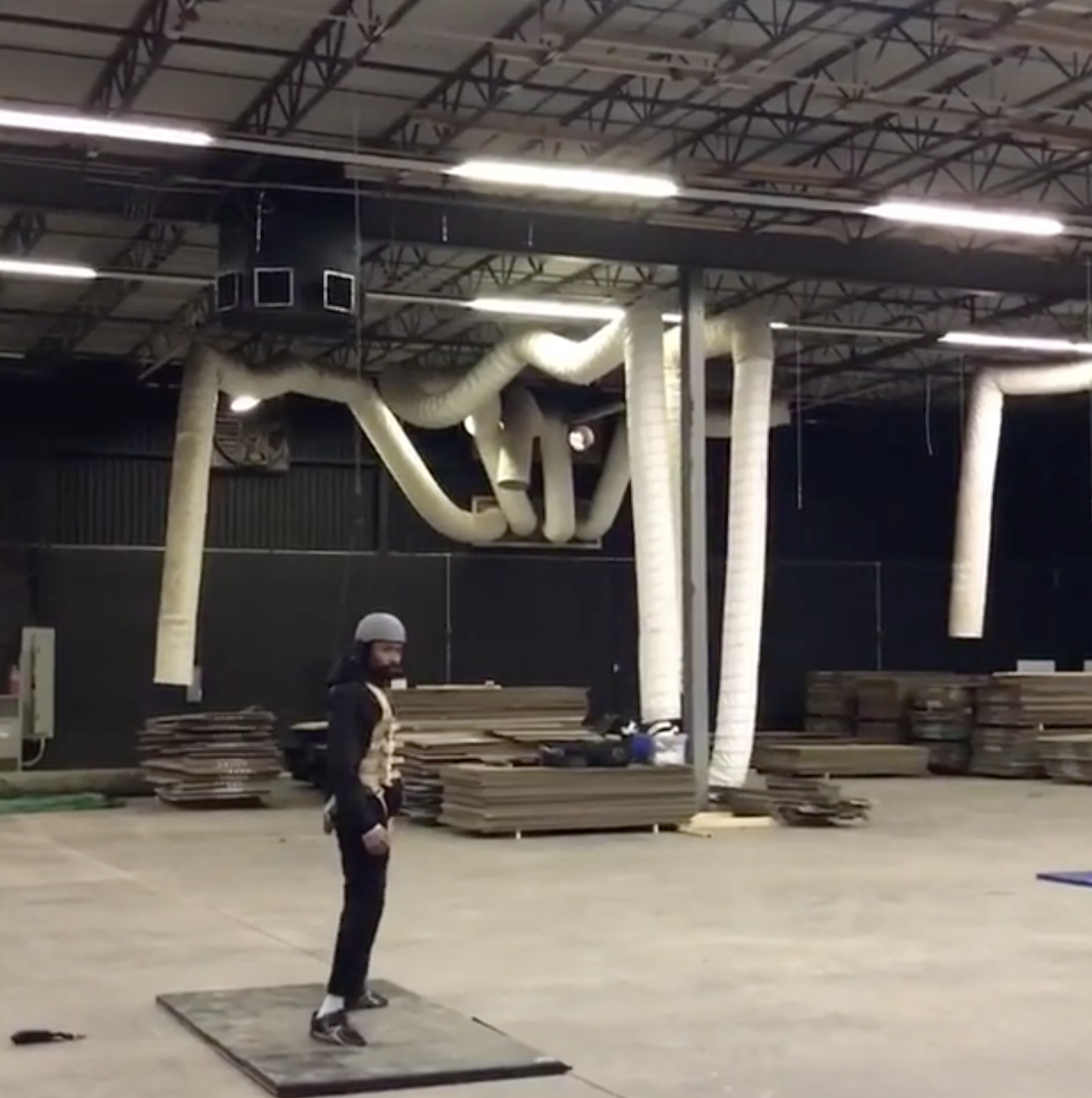 30.
The cast of Arrow getting an extra lift during a scene in Season 6:
31.
And finally, Ryan Reynold's wearing Crocs in between takes on Deadpool 2 is just perfect: