🚨 Warning: There are BIG spoilers ahead for Wednesday on Netflix! 🚨

Netflix just dropped the new series Wednesday, and I am simply obsessed. Starring Jenna Ortega and executive produced and directed by Tim Burton, the show is the perfect spooky teen drama.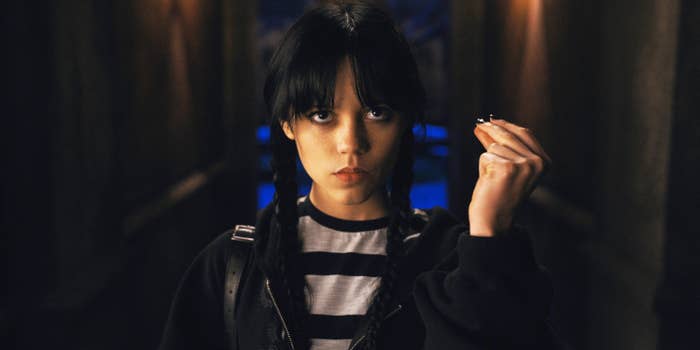 In case you don't know, Wednesday follows the iconic Wednesday Addams (Ortega) as she heads off to school at Nevermore Academy and ends up investigating a series of murders, all while trying to make new friends (and foes).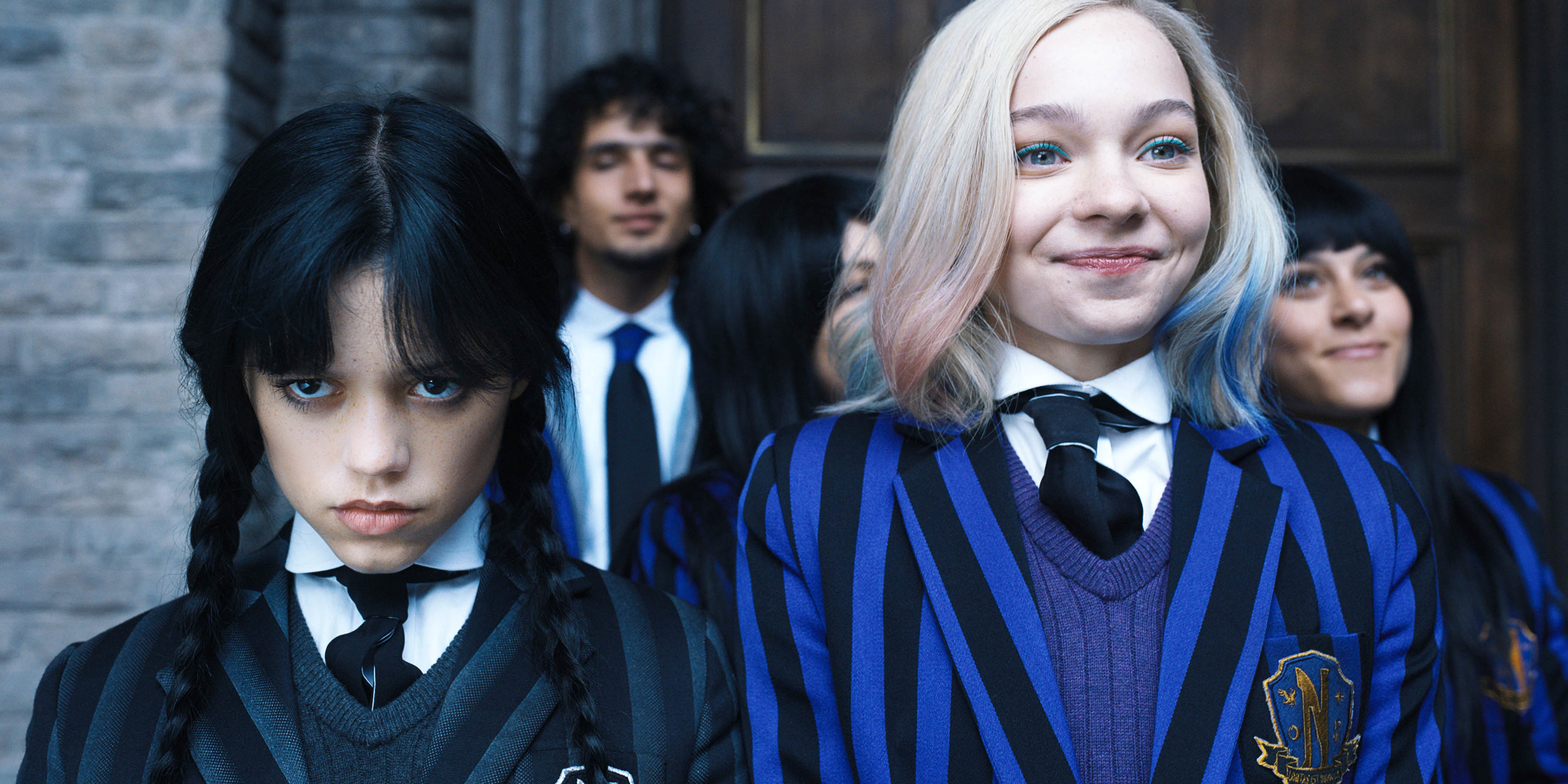 Jenna is absolutely perfect as Wednesday, and it's awesome to see her spin on such a beloved character. (If you're a big fan of the '90s The Addams Family movies, you'll be happy to know Christina Ricci, who previously played Wednesday, is in the show as a teacher.)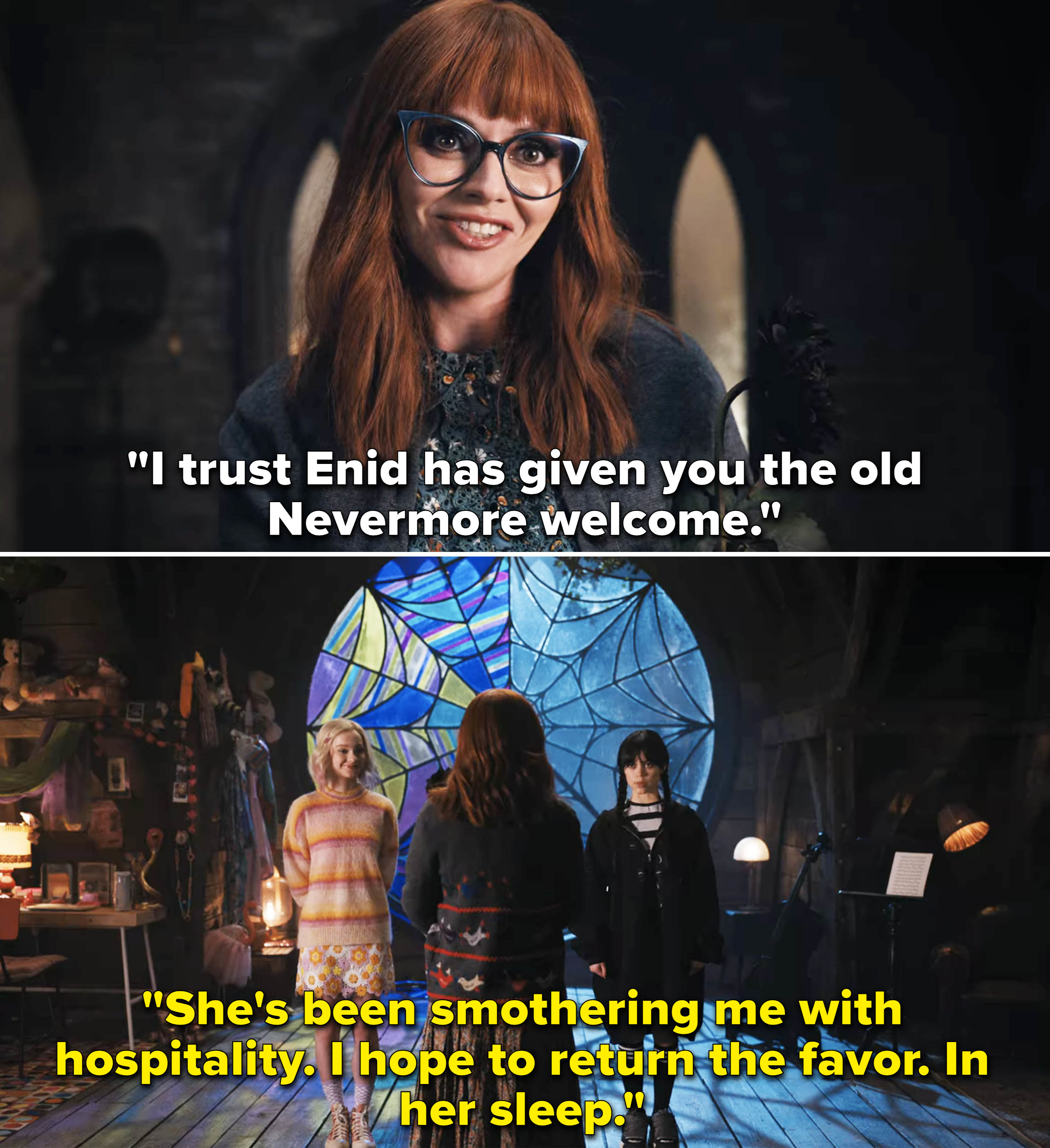 While I'm obsessed with all of the characters in Wednesday, one of the very best is Thing, the iconic Addams family hand, who is tasked with watching over Wednesday at school by Gomez (Luis Guzmán) and Morticia (Catherine Zeta-Jones).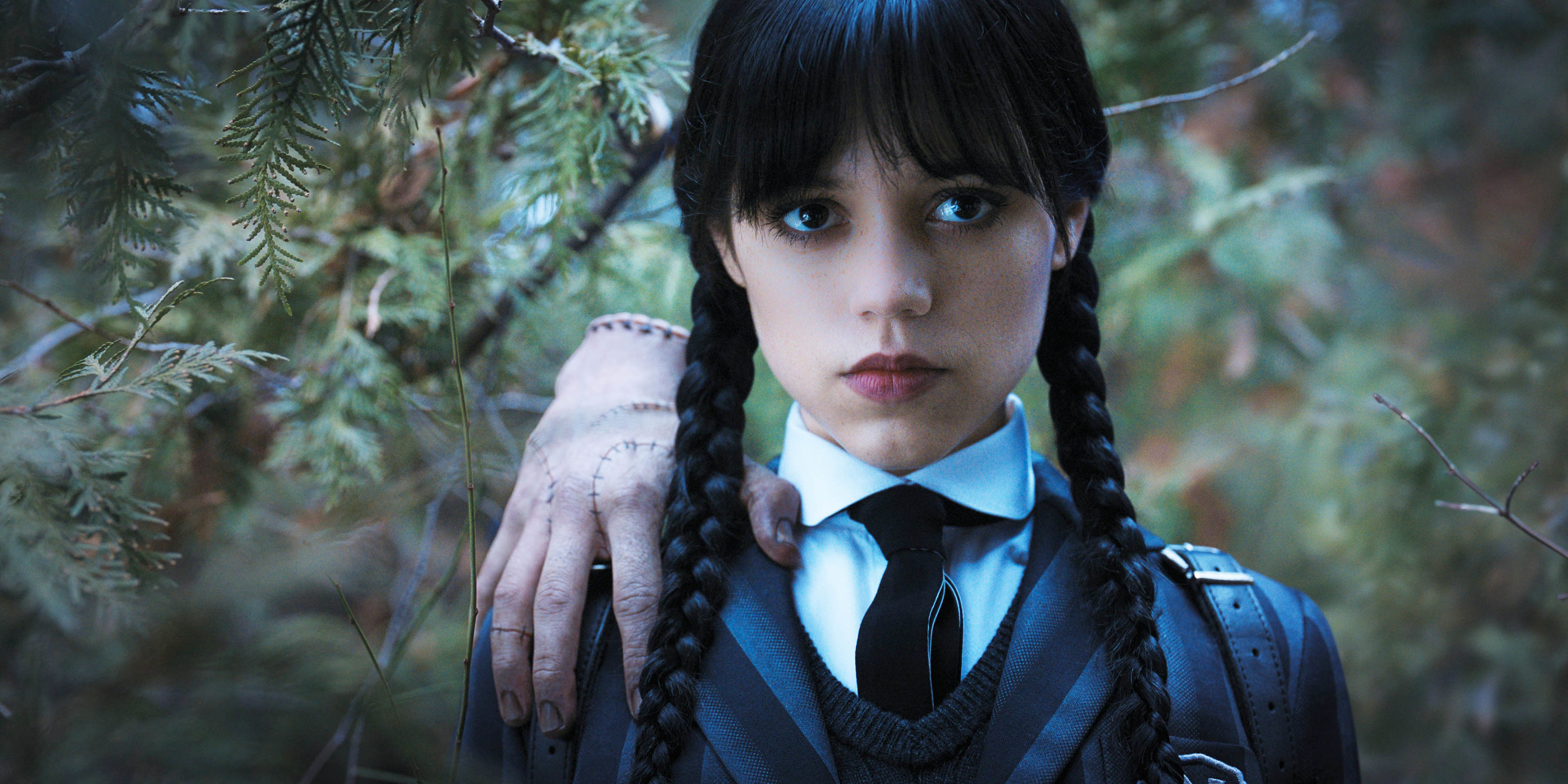 Like, he is genuinely such an incredible character on this show, so much so that I very much cried over Thing by the end of the season.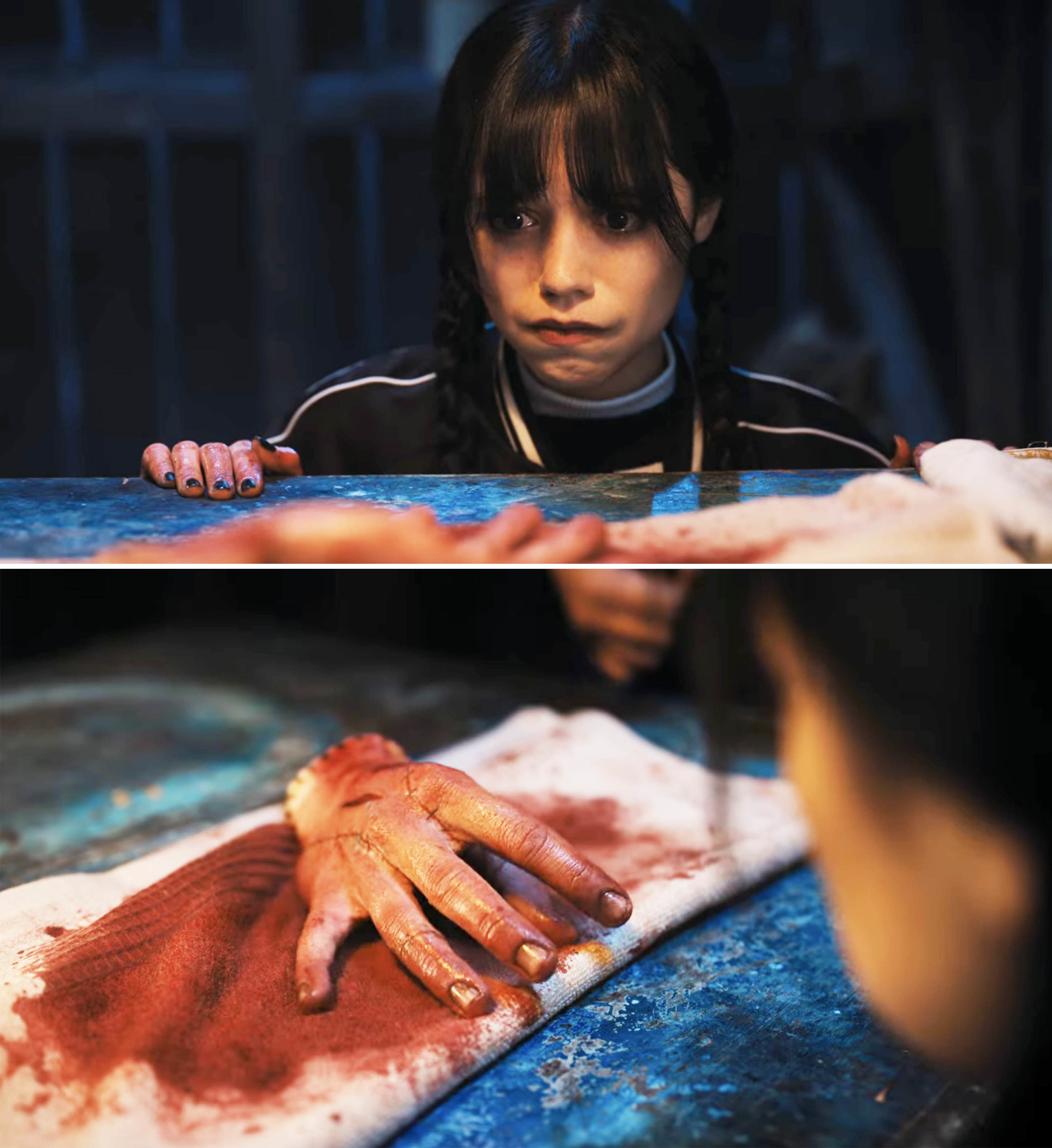 Now, if you're like me and you're obsessed with behind-the-scenes secrets about how they film certain aspects of TV shows, then you'll probably love finding out that Thing was played by an actual actor.
That's right — Thing is portrayed by Victor Dorobantu, who is an actor, magician, and illusionist. And Wednesday is actually his first acting credit.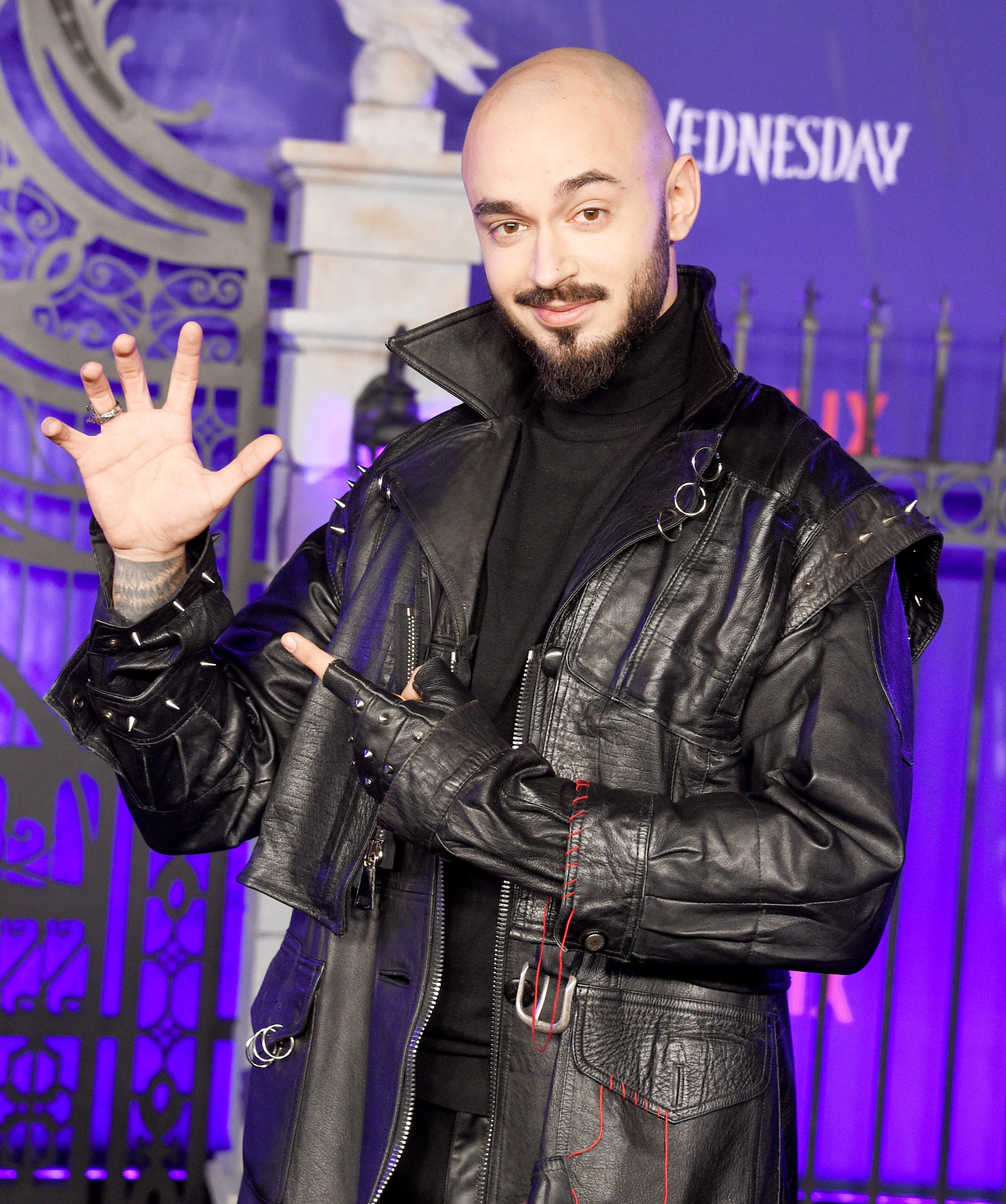 So every single time you see Thing, it was actually Victor in a full-body blue suit doing all of the hand movements you see.
When I say I'm obsessed with these behind-the-scenes photos of Victor doing this incredible acting, I mean it.
And Victor absolutely nailed it as Thing — considering fans cannot stop talking about how much they love the character:
Speaking about filming with Victor and creating Thing and Wednesday's friendship, Jenna Ortega told Screen Rant, "Tim [Burton] wanted it to be an actual actor like they did in the '90s films, so it was this magician named Victor [Dorobantu]."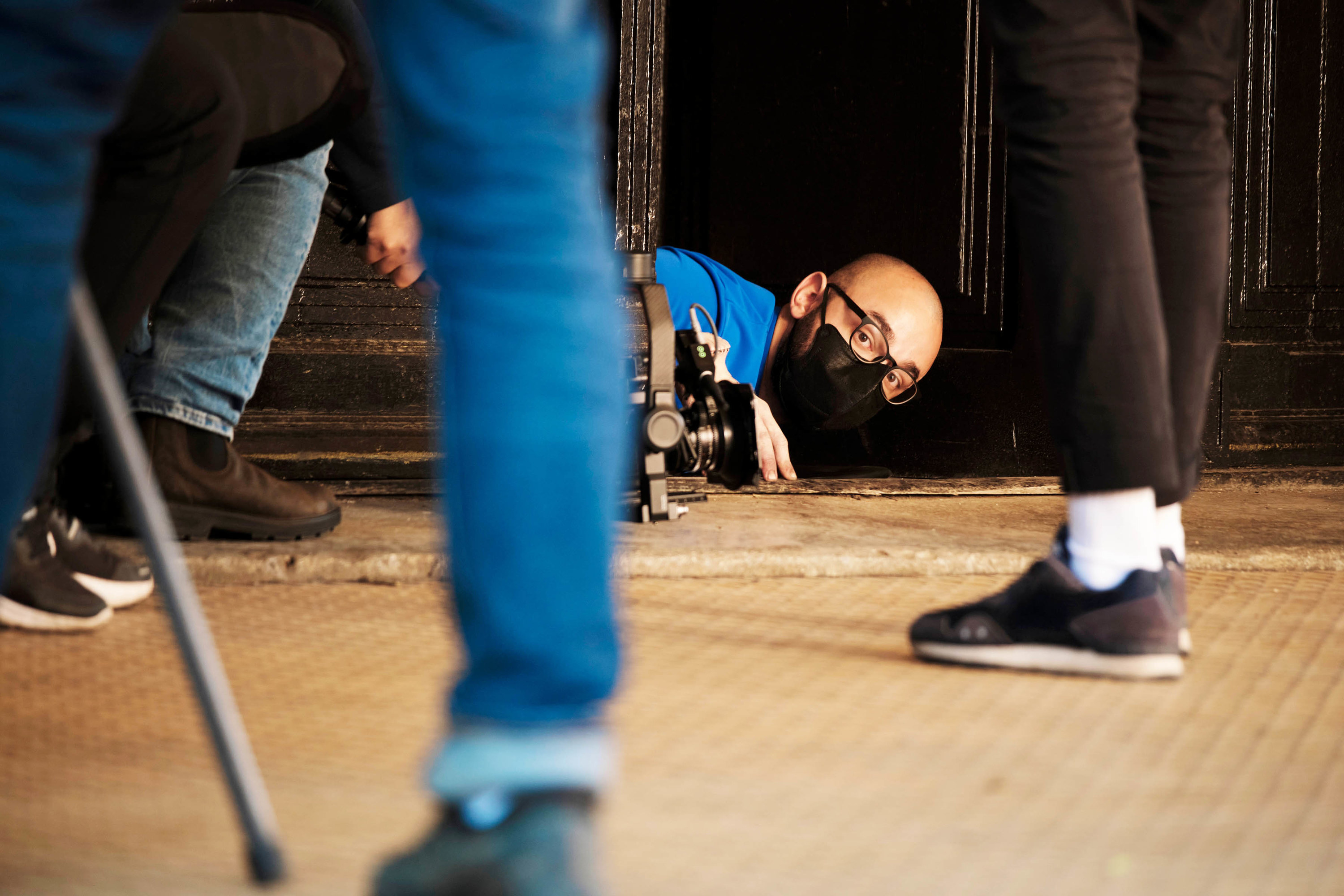 "He would wear a full blue suit, and he would hide behind walls and underneath beds. Then they built this prosthetic on top of his hand so that it looked like a wrist knob, and he would walk around."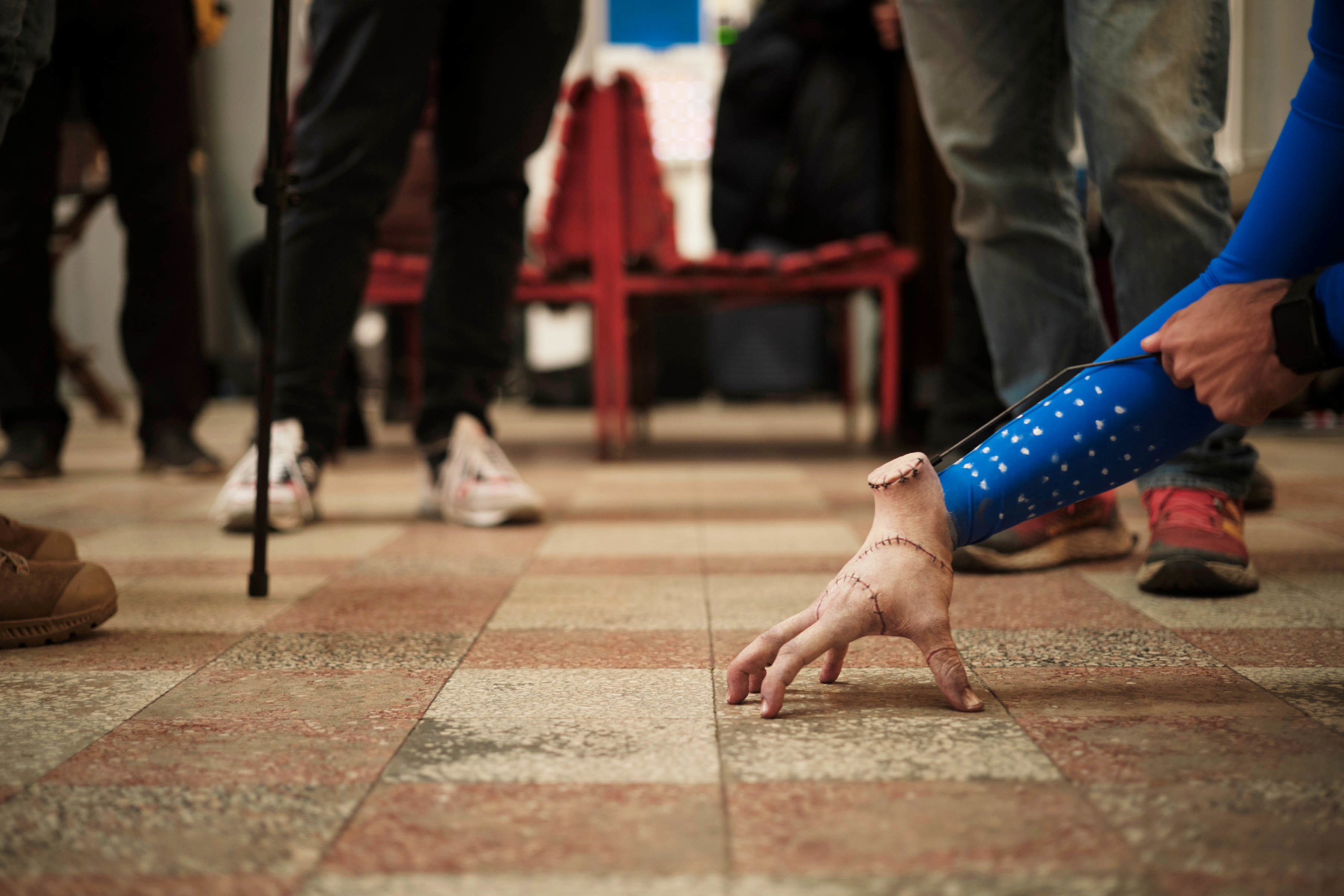 Jenna continued, saying, "Tim really liked his mannerisms, and he would spend hours in hair and makeup every day just getting that hand on."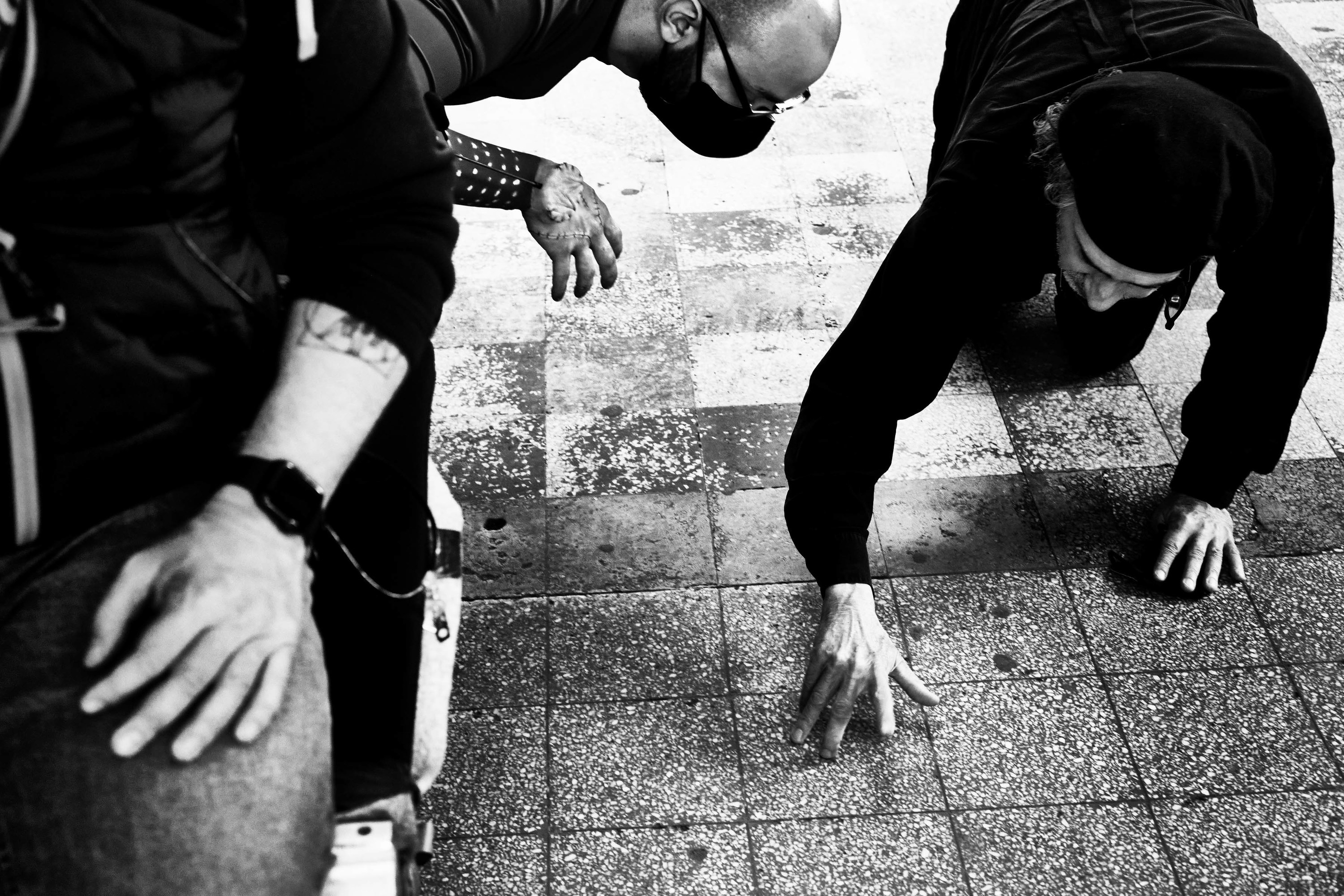 Jenna explained that if she ever filmed a take without Victor, there was a "stand-in hand" or she was "looking at nothing." She said they "never did the tennis ball," which is often used when filming with something that'll be added in during post-production.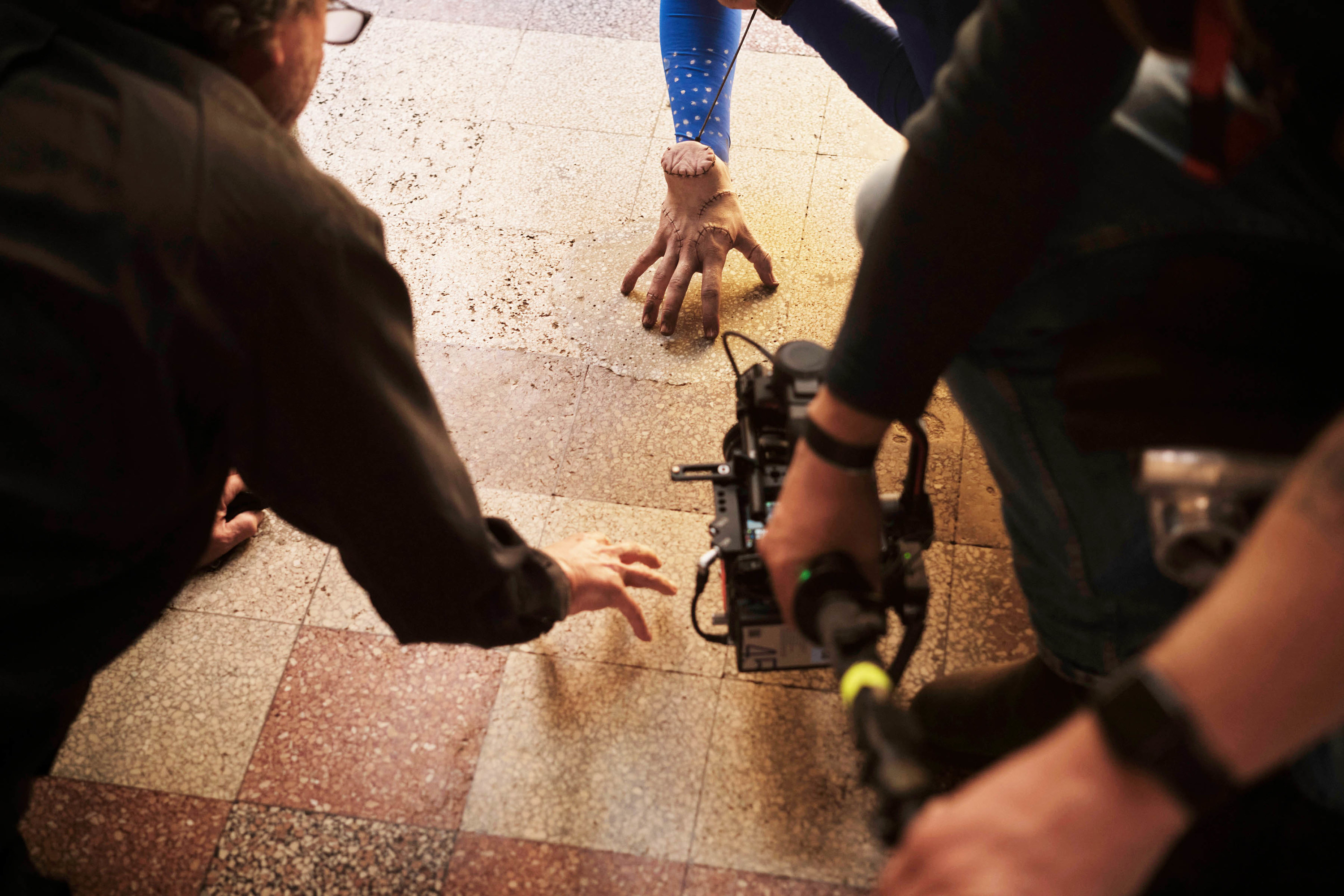 "At the end of every take, we would have to bring in these gray and silver balls and a color chart so that they could add CGI," Jenna continued. "Those scenes always took longer because of that."
If you watch Wednesday, you can see that Wednesday and Thing understand each other perfectly through Thing's mannerisms. It turns out, the way they communicated was made up on the day of filming, according to Jenna.
"It was so funny, because the Thing language was just made up on the day," she told Screen Rant. "Every day we'd show up and go, 'Ahhh... [hand motions]. That looks right. I feel like I kind of know what he's saying.'"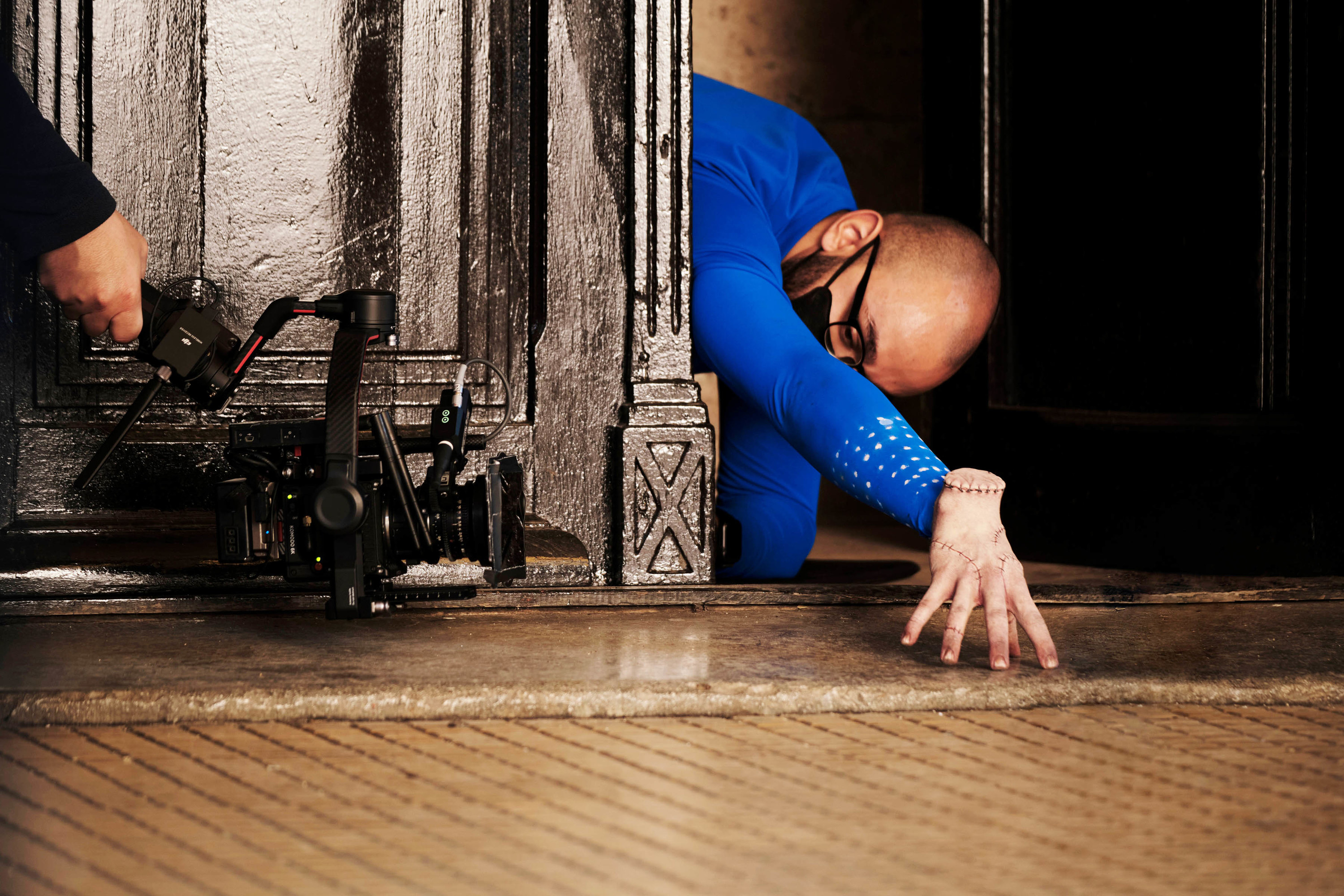 Basically, I am absolutely obsessed with Victor's performance in Wednesday, and I hope we get a Season 2 so we get more of Thing (and, you know, all the other characters).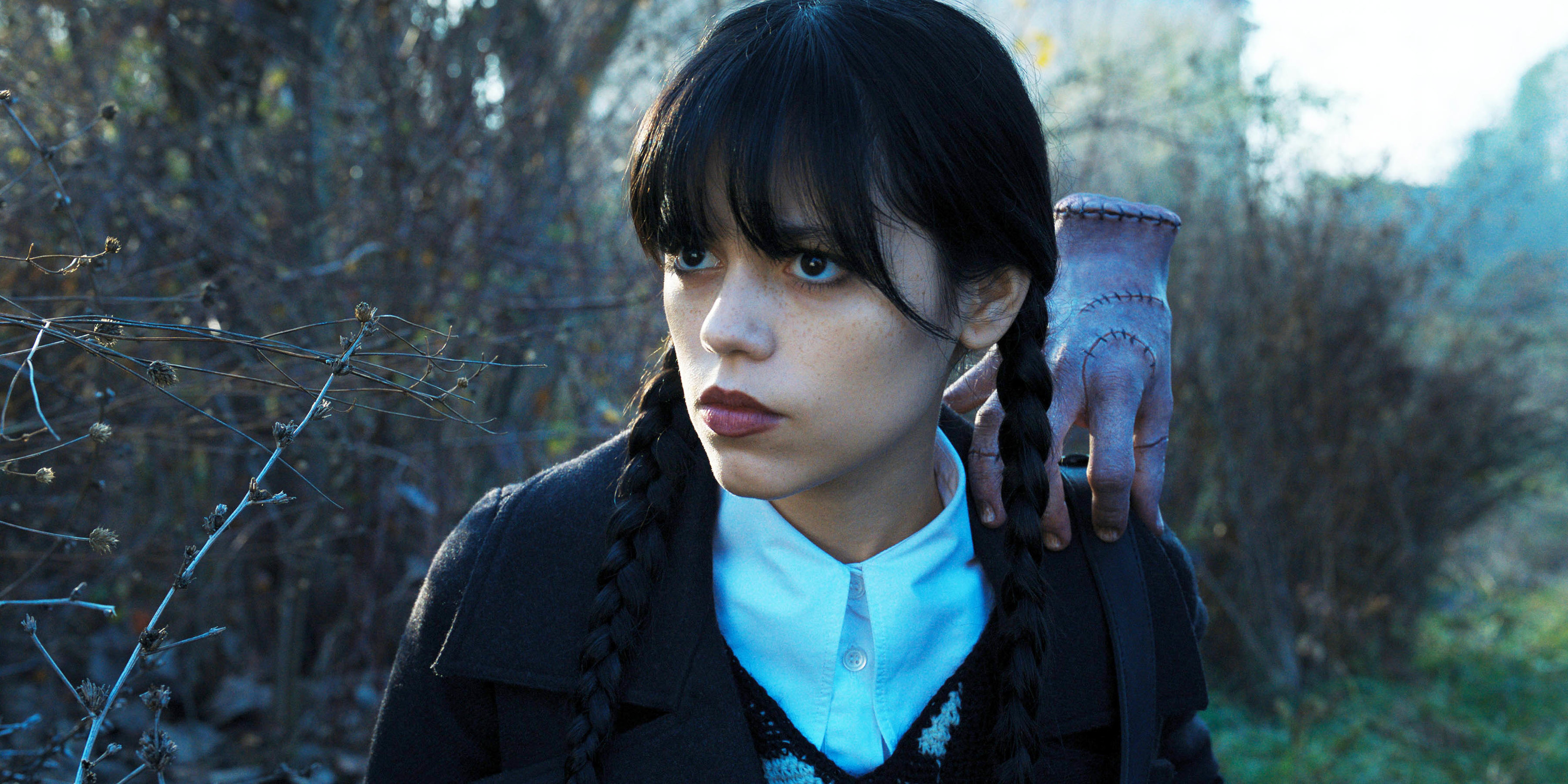 What did you think of Wednesday? Tell us in the comments below!