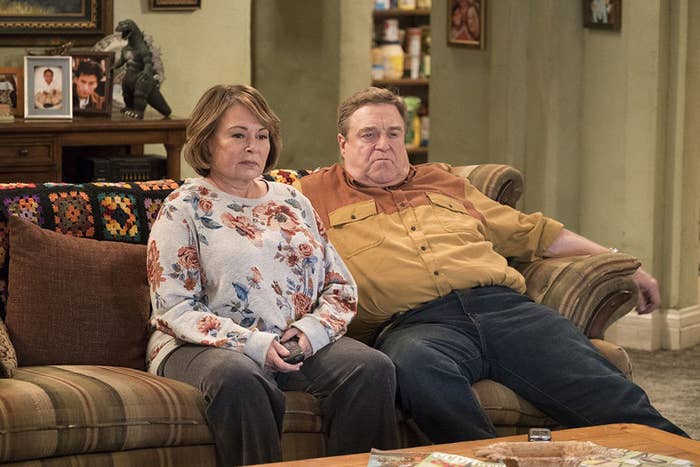 This cancellation leaves a hole in ABC's 2018 fall TV lineup. So, here are some TV shows we'd be happy to see replace the Roseanne revival:
1.
Pushing Daisies:
2.
The Greatest American Hero: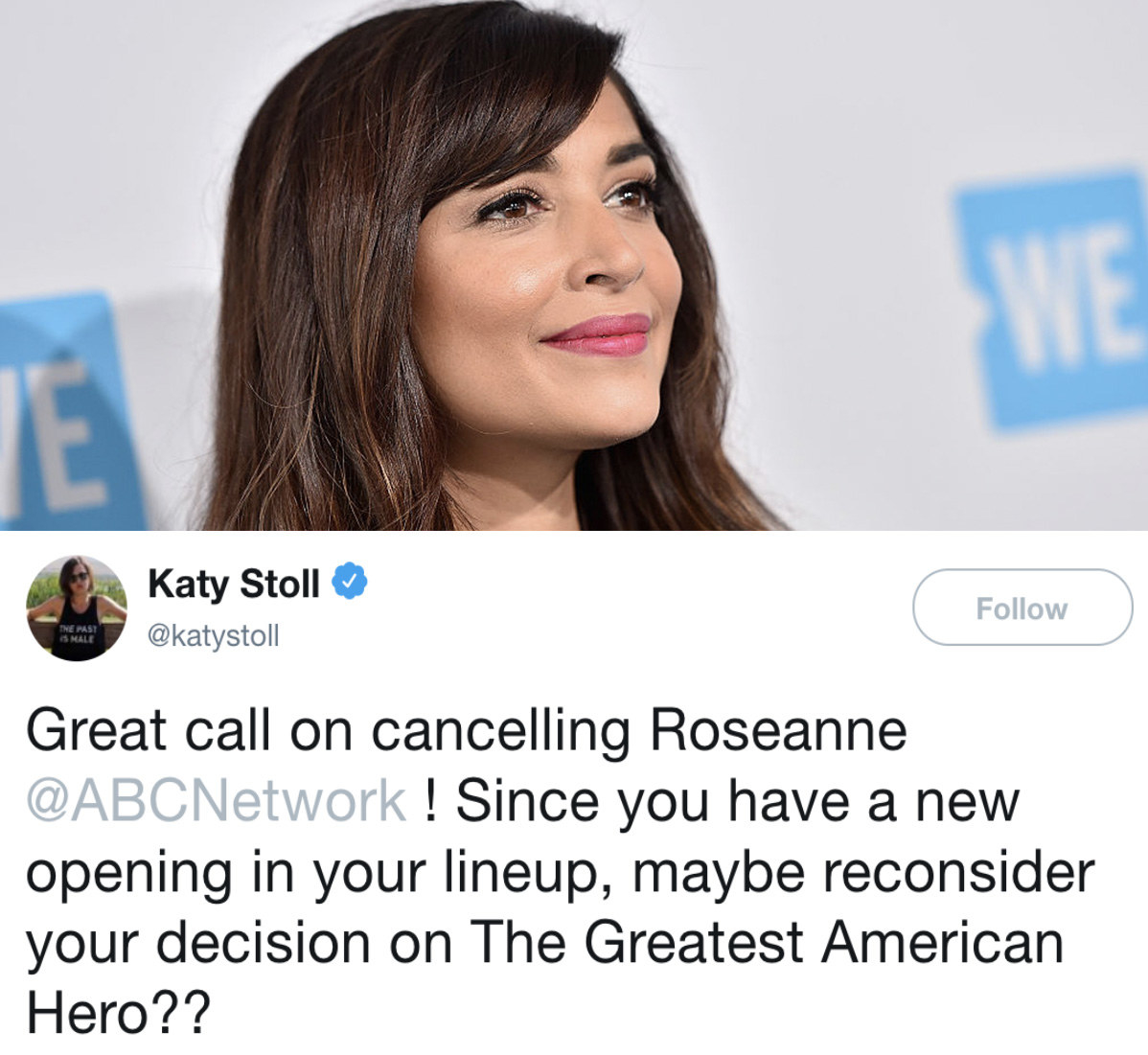 3.
Agent Carter: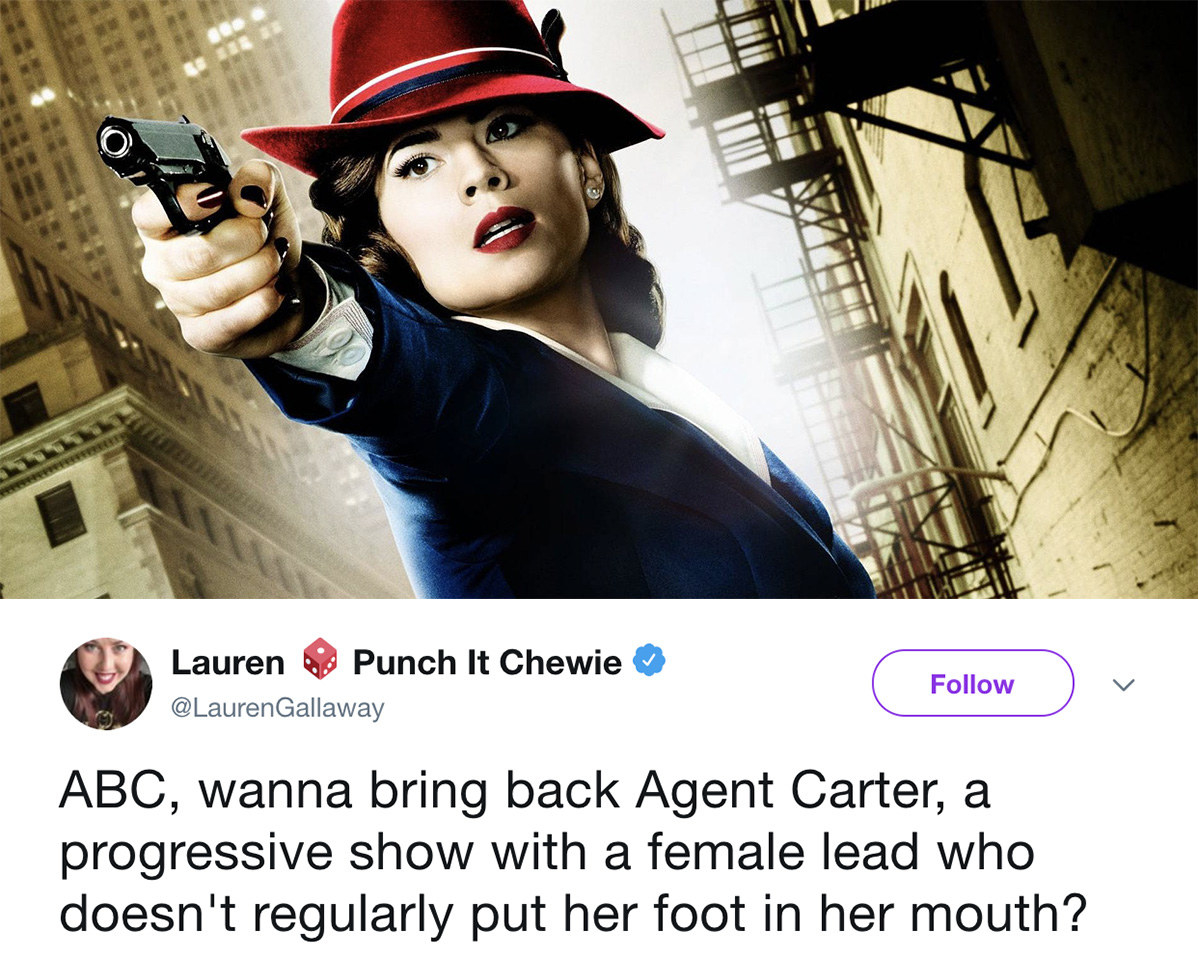 4.
Happy Endings: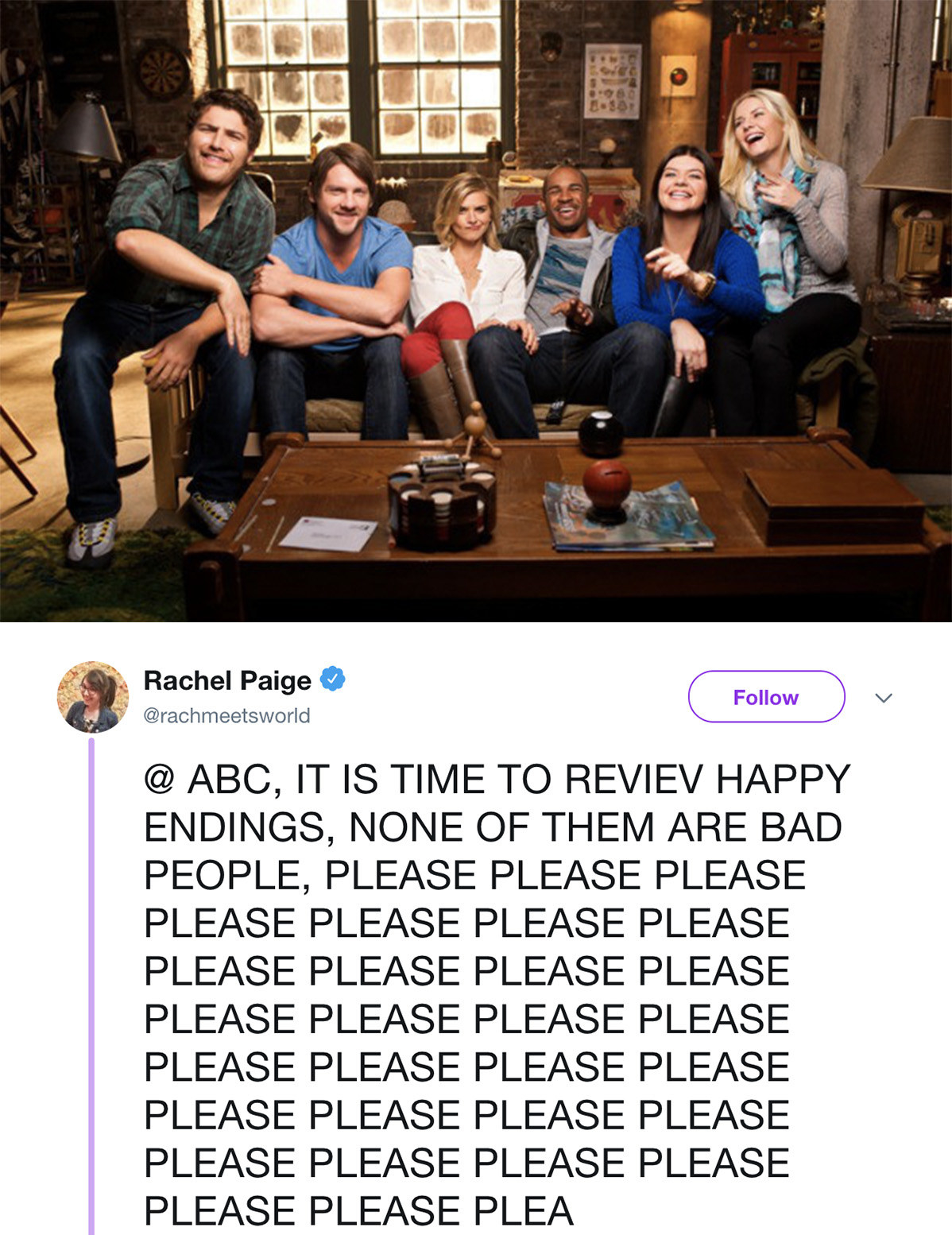 5.
Alex Inc.:
7.
A Scandal spin-off focusing on Mellie Grant: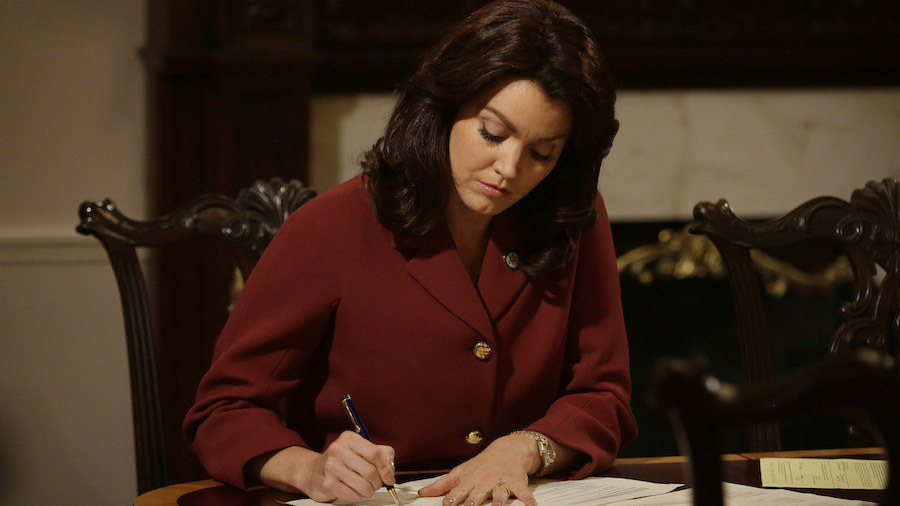 8.
A Grey's Anatomy spin-off focusing on Callie and Arizona's life in NYC: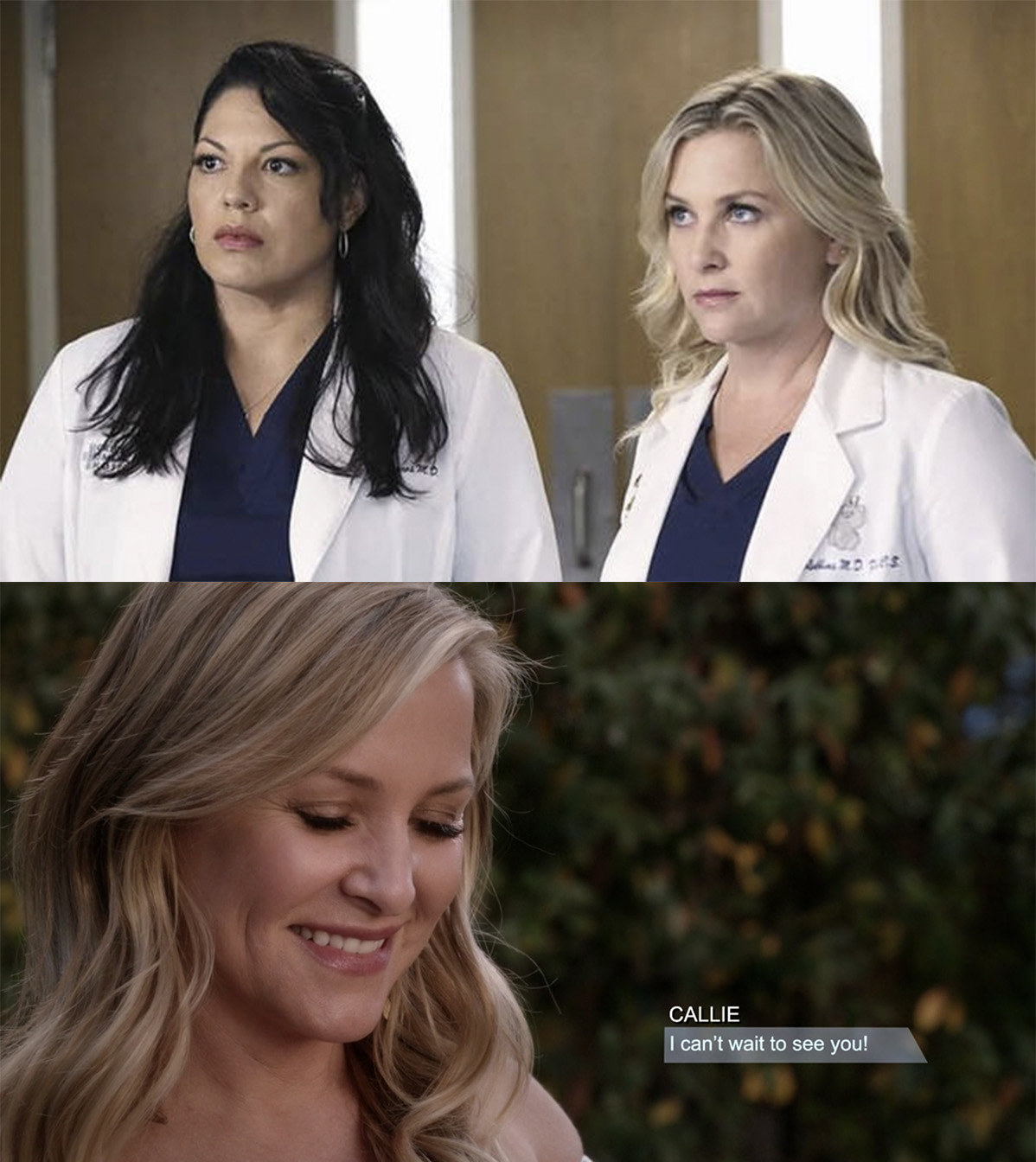 9.
Since NBC saved Brooklyn Nine-Nine, how about ABC saves Timeless?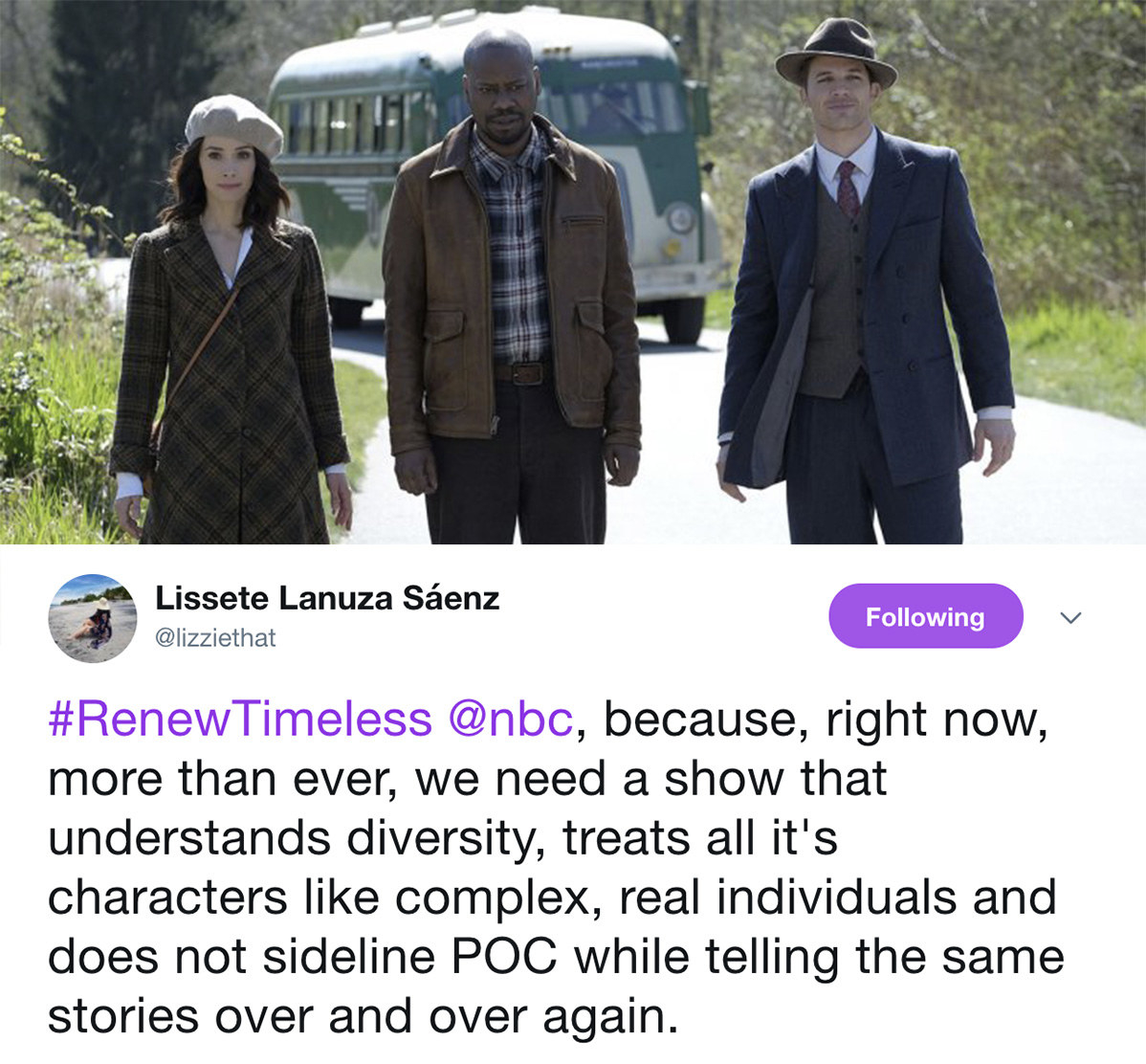 10.
ABC could also do fans a solid and save Lucifer: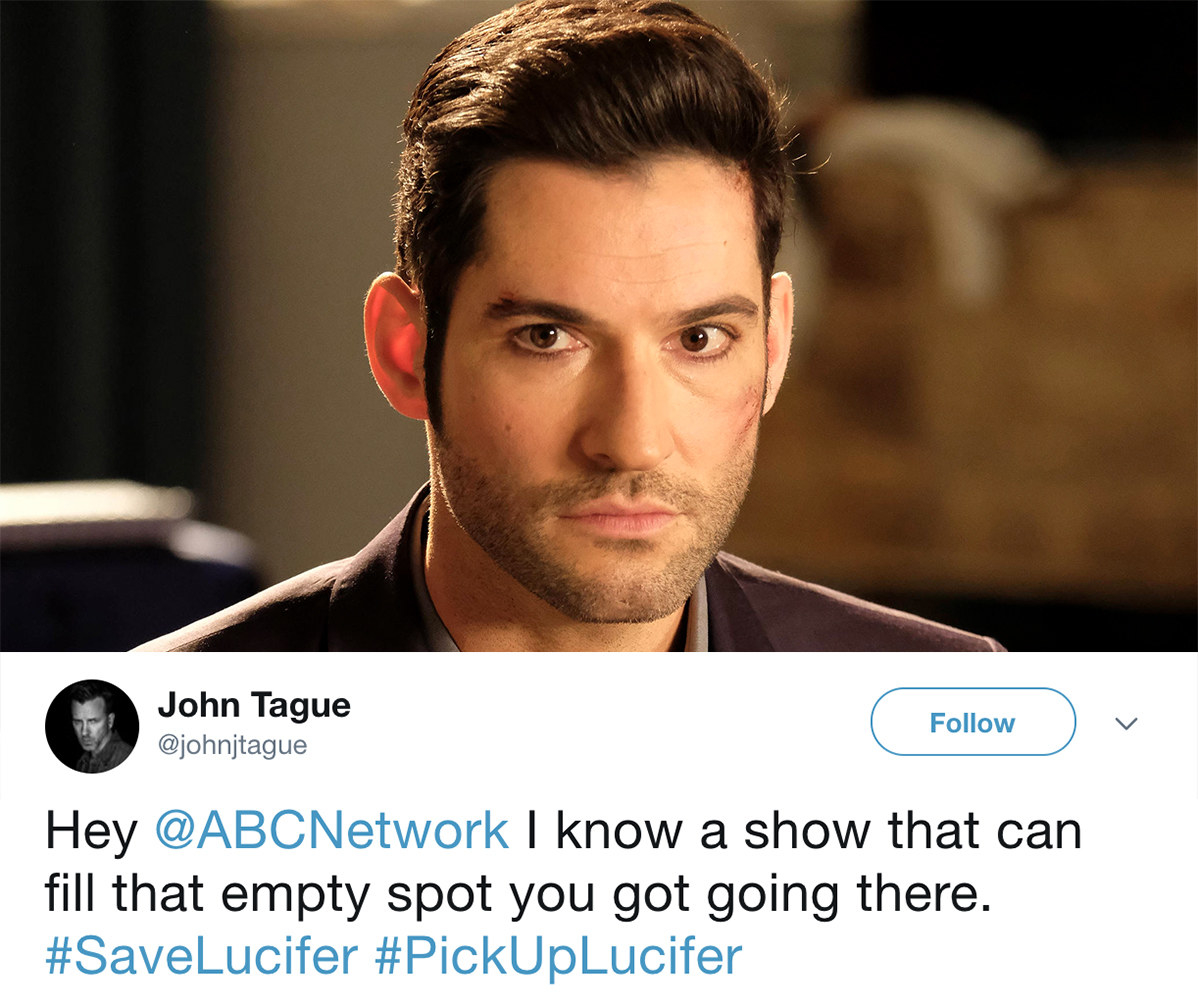 11.
Get Christie Love: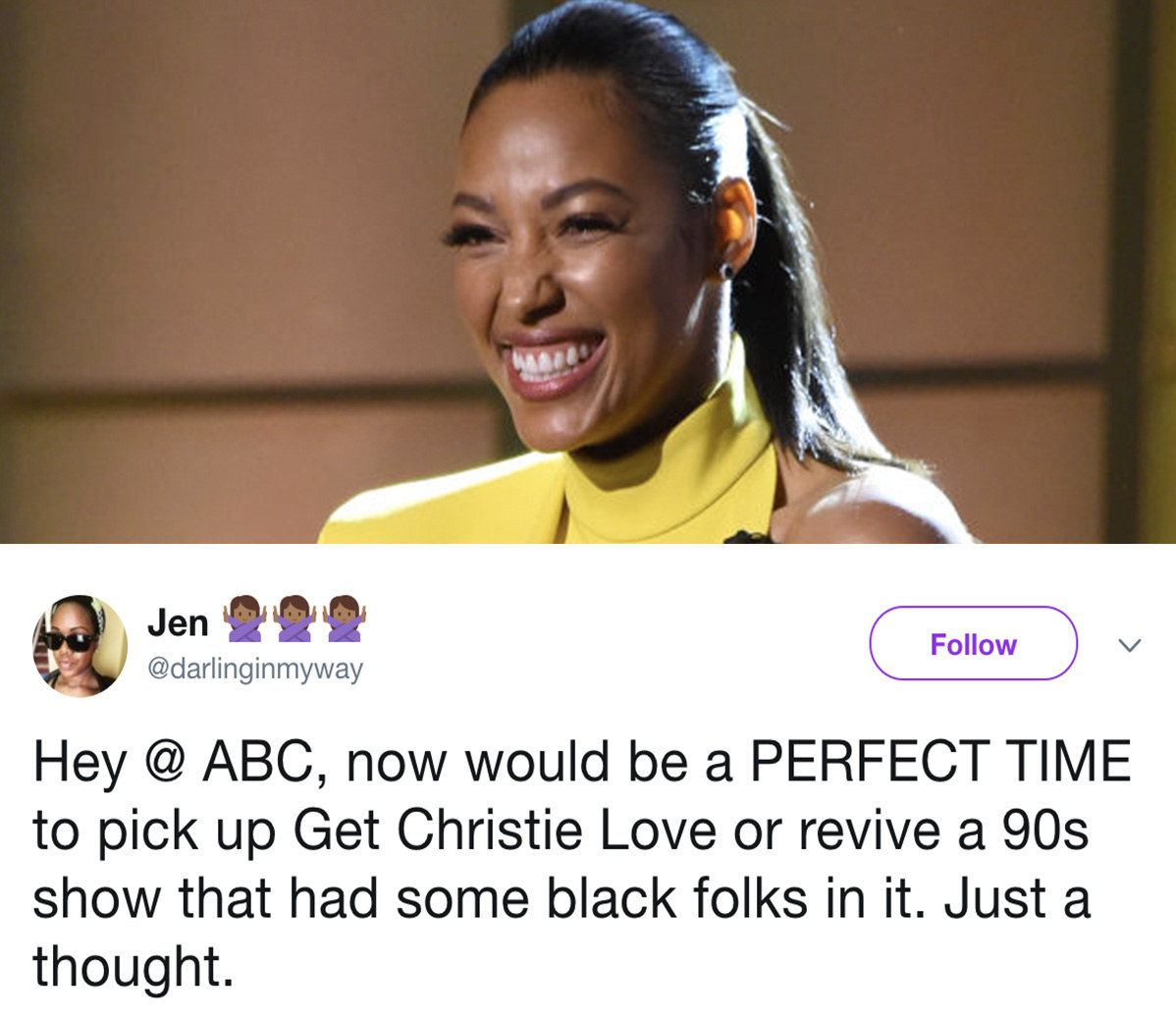 12.
A My So-Called Life reboot: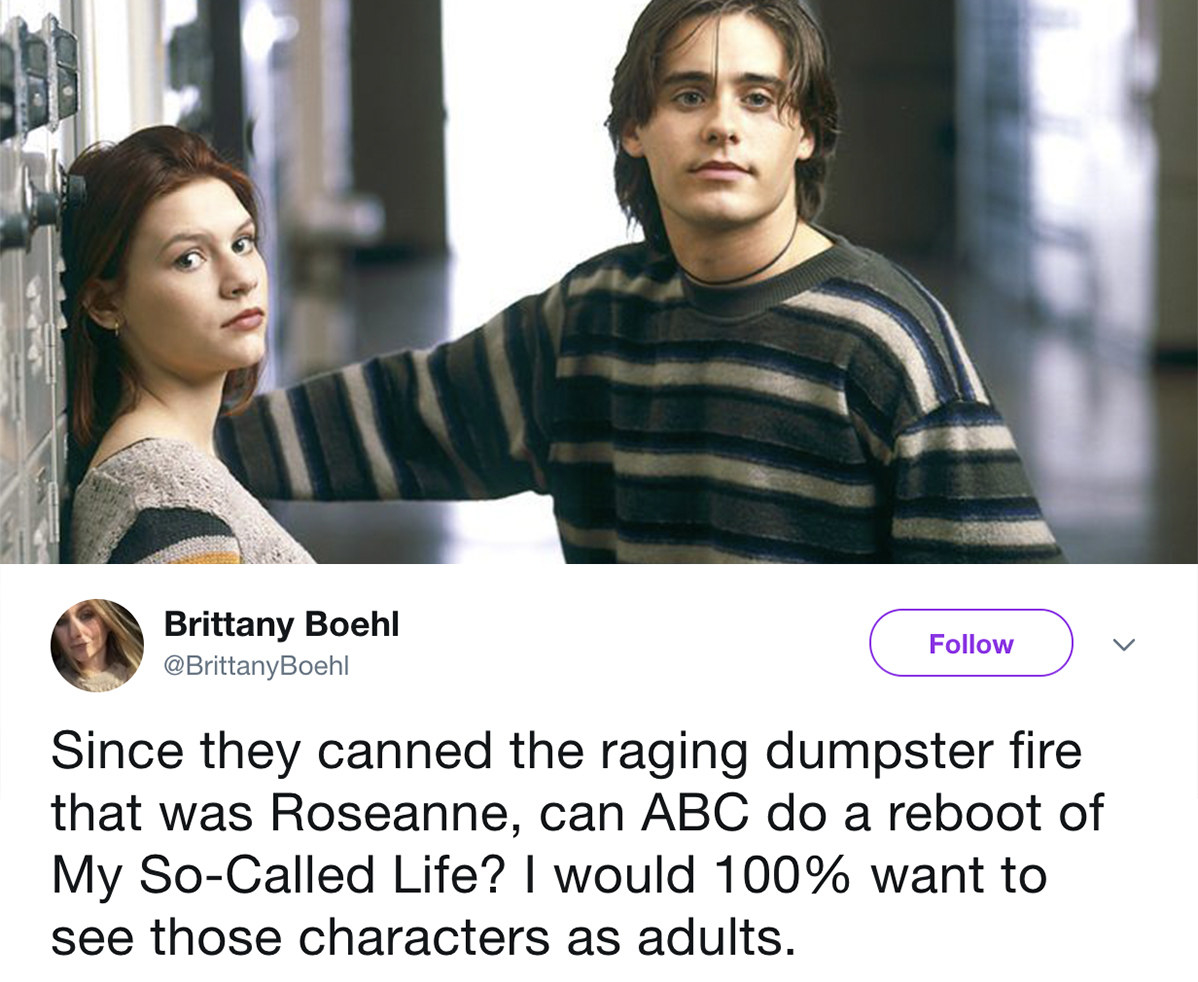 13.
A Family Matters reboot: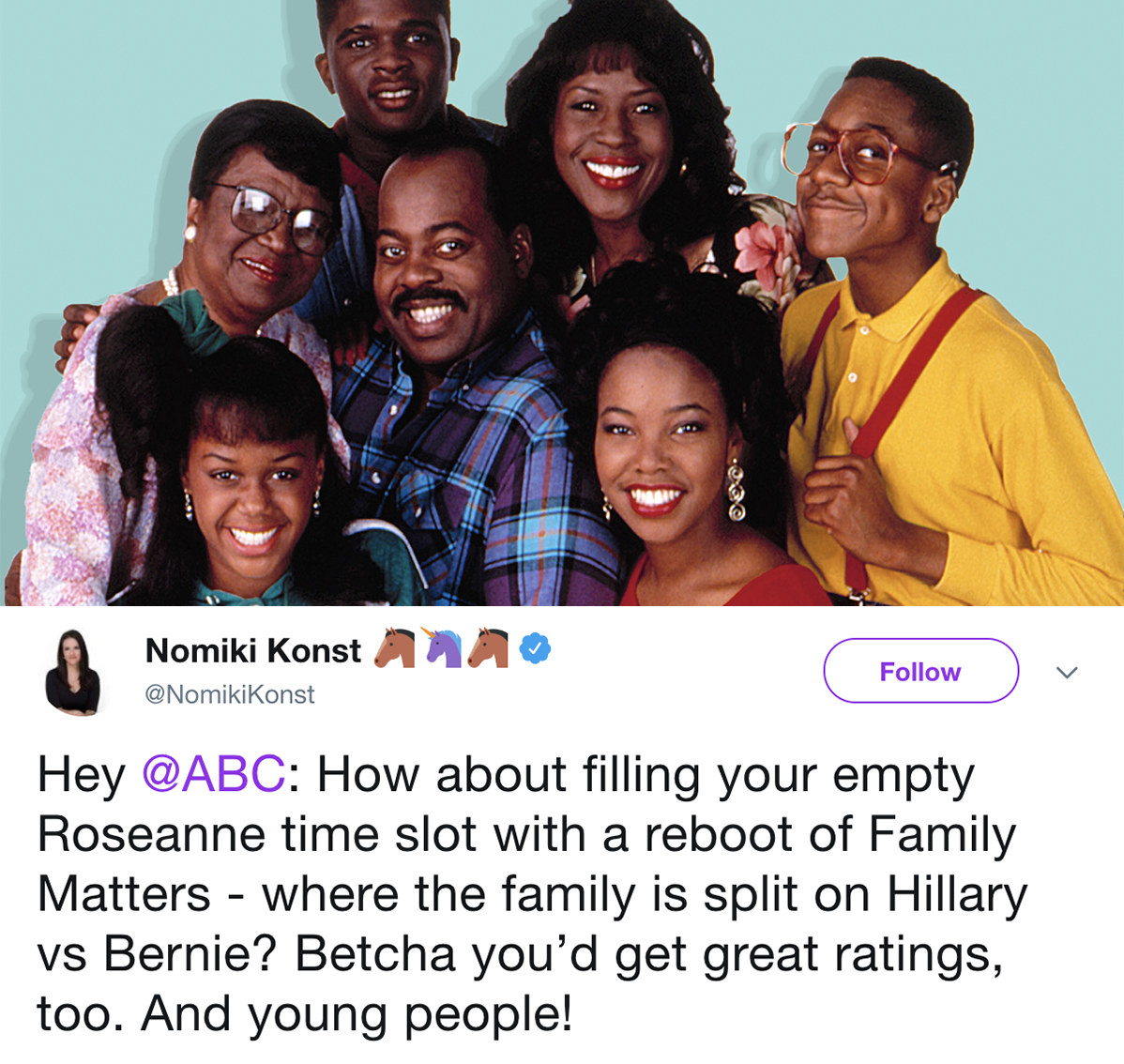 14.
A Once Upon A Time spin-off focusing on Robin and Alice's life together:
15.
Designated Survivor: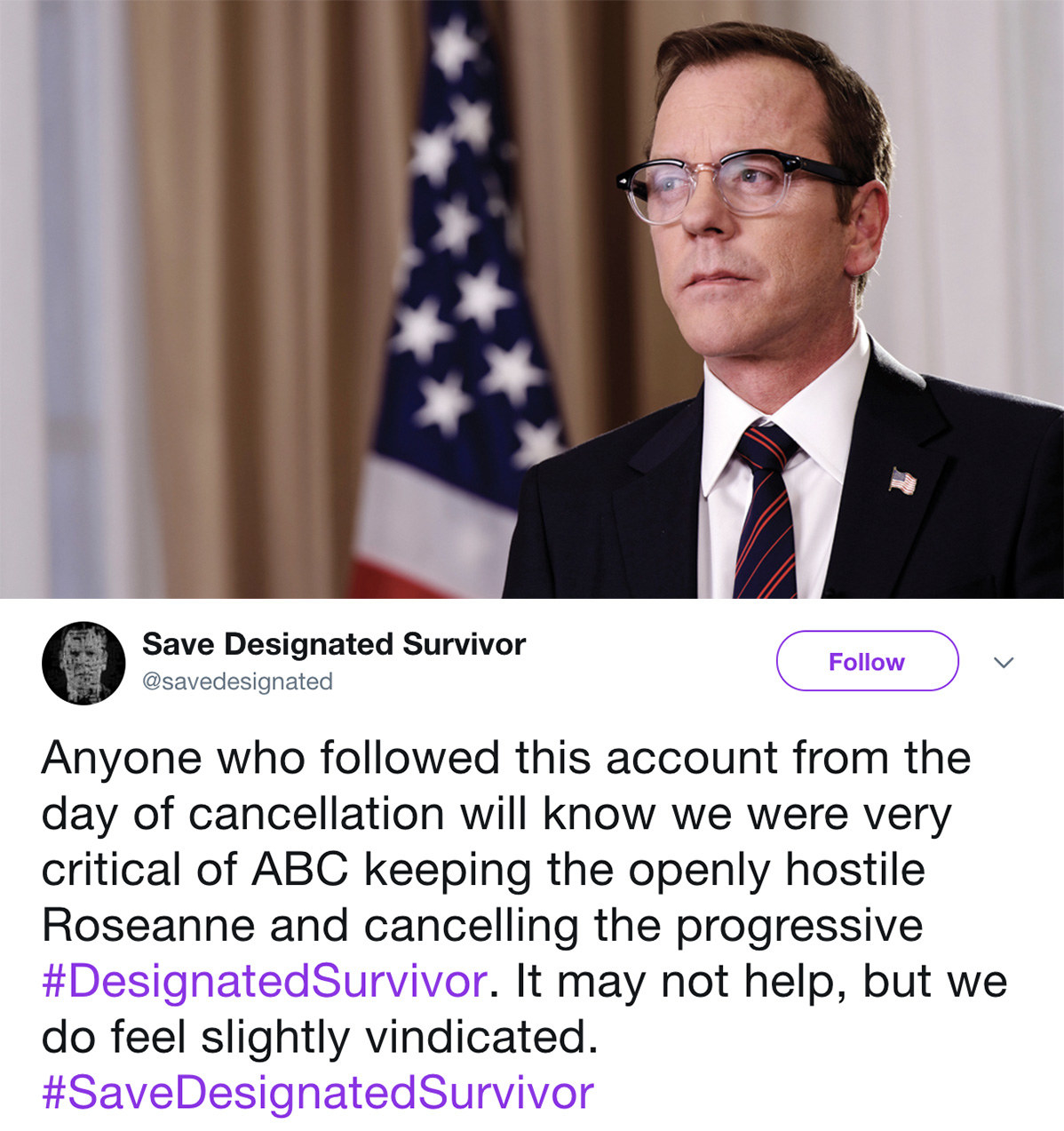 16.
Don't Trust The B---- In Apartment 23: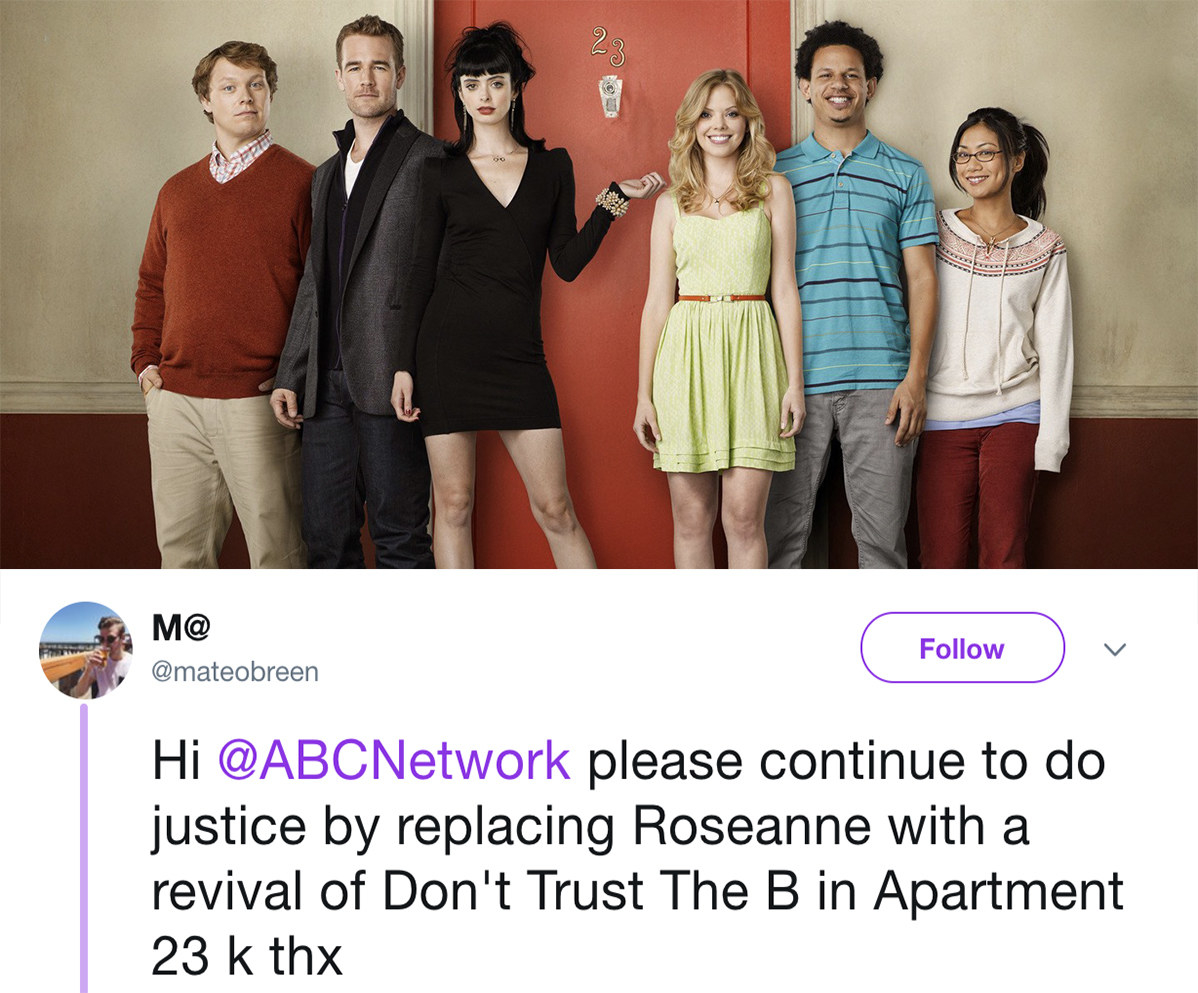 17.
A longer season of Agents of S.H.I.E.L.D.: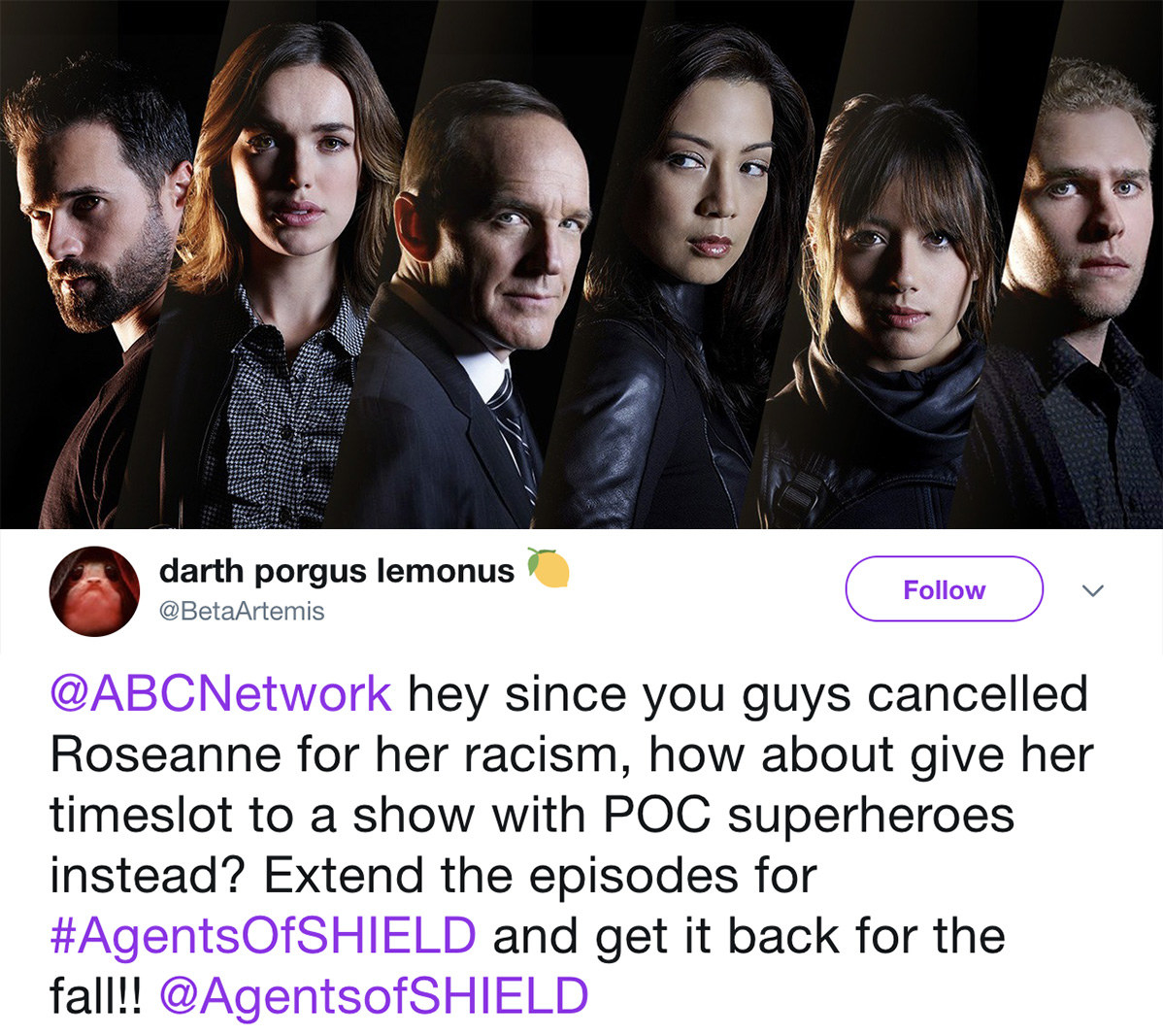 18.
Let's be honest, we were all here for Laurie Metcalf's Jackie anyway, so why not make it official and change Roseanne to Jackie:
19.
And finally, ABC could take a cue from All the Money in the World, and just replace Roseanne with Christopher Plummer: