🚨Obviously massive spoilers ahead!🚨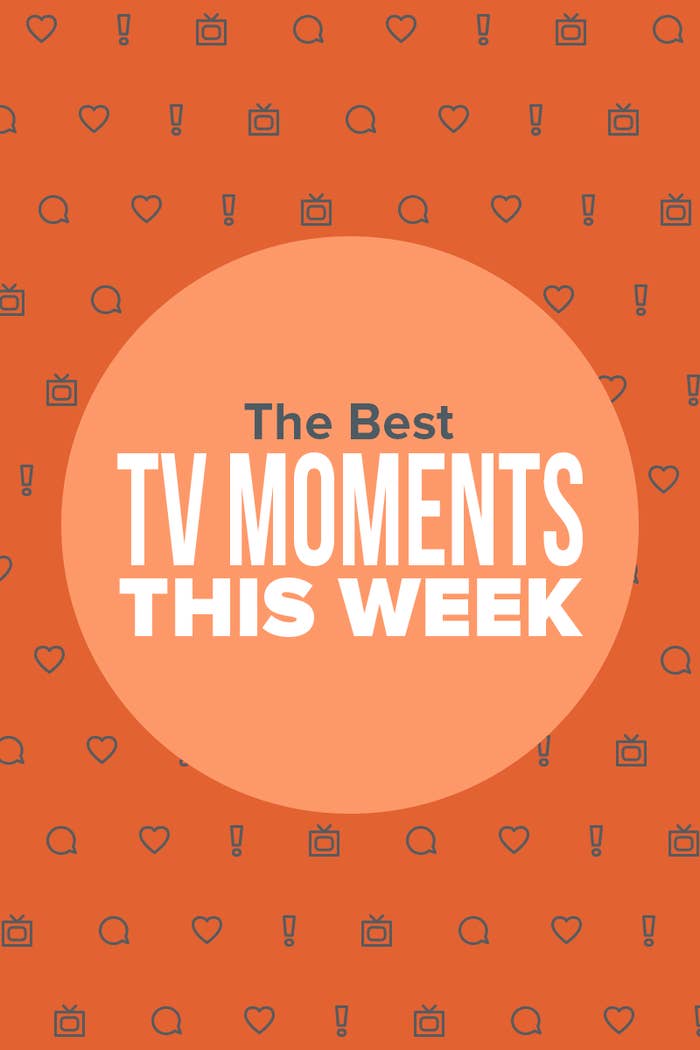 1.
First, on The 100, several deceased characters reappeared including Clarke's dad, A.L.I.E., Maya, and our beloved Monty — all of them helped a trapped Clarke fight off Josephine and send a message to Bellamy.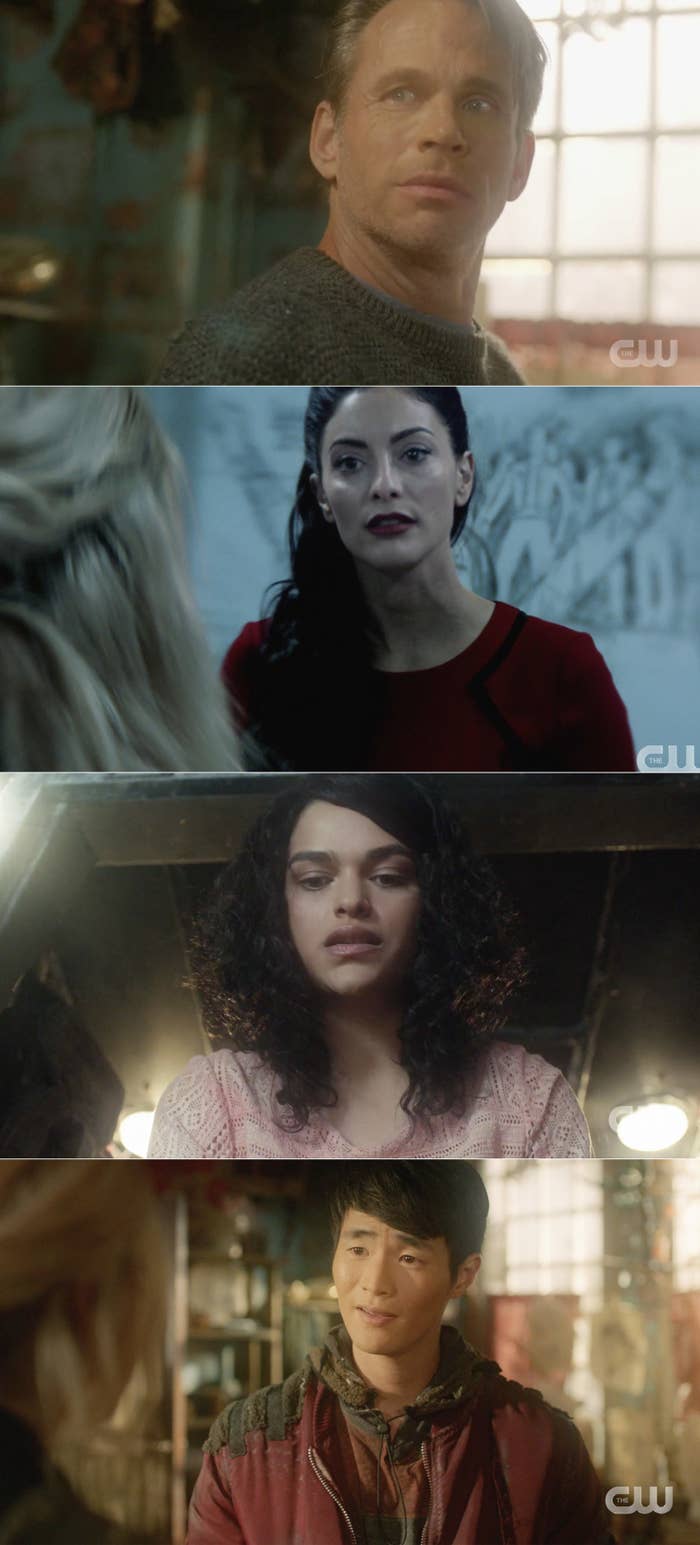 2.
Also, on The 100, Clarke's mind palace featured several Easter eggs for longtime fans, including memories of Lexa, Finn, and Octavia landing on the ground for the first time in the pilot.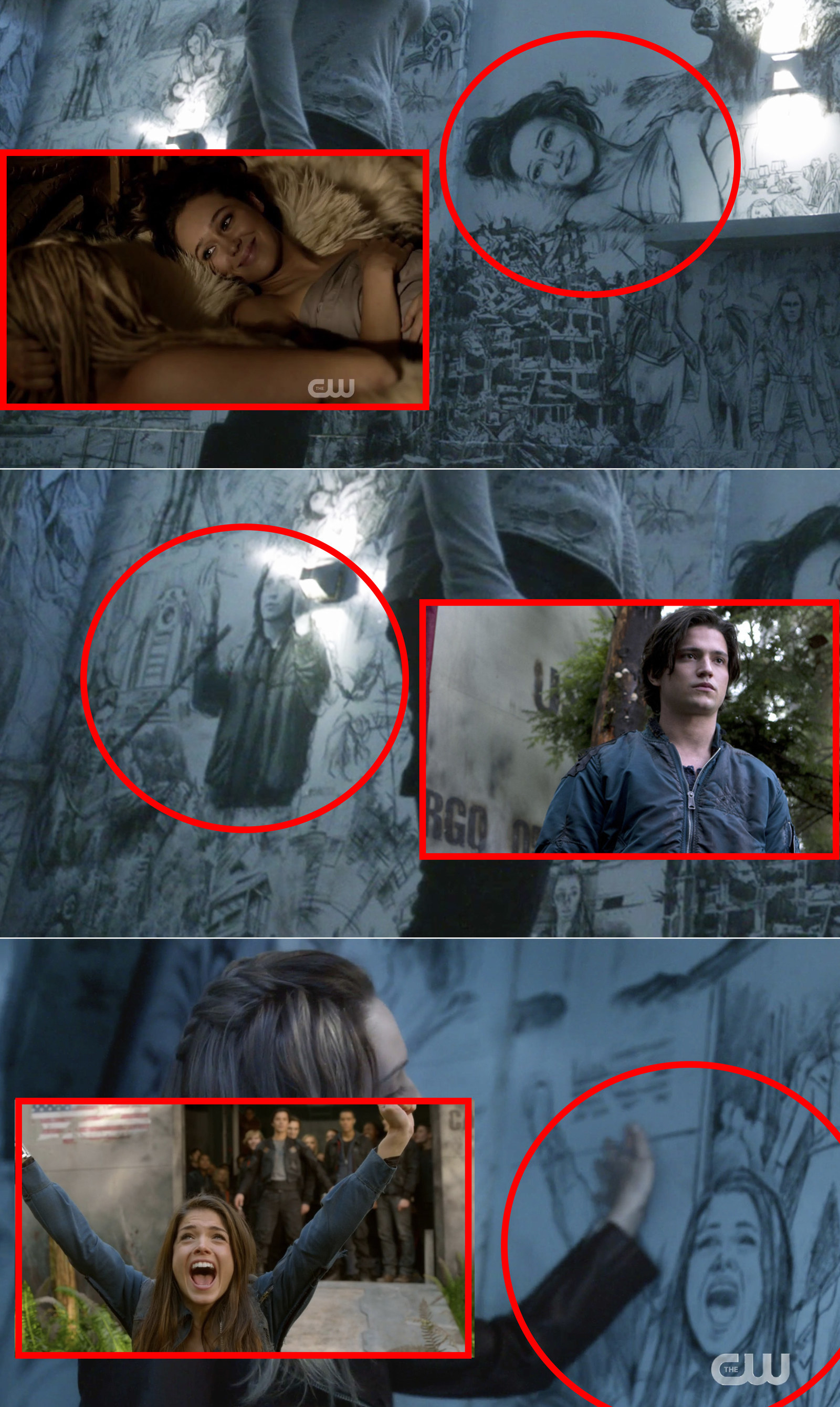 3.
Euphoria premiered on HBO this week and follows Rue (Zendaya) as she struggles through high school and life — the show is already visually stunning.
4.
On Agents of S.H.I.E.L.D., Simmons told Daisy to go home and give herself up to Altarah — I'm still emotional over this scene.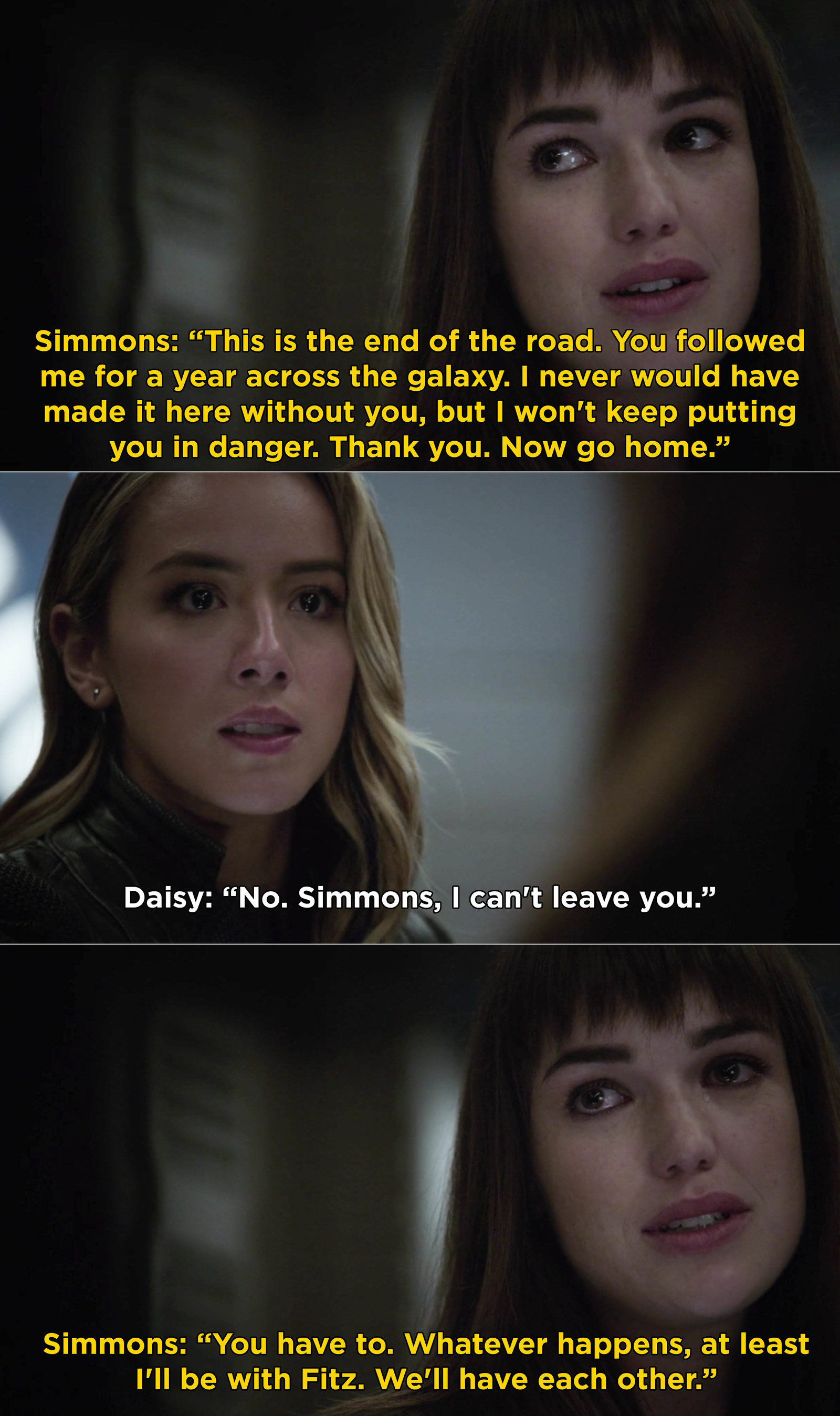 5.
The final season of Marvel's Jessica Jones began streaming this week and TBH, I'm still emotional over having to say goodbye to Jessica and Trish.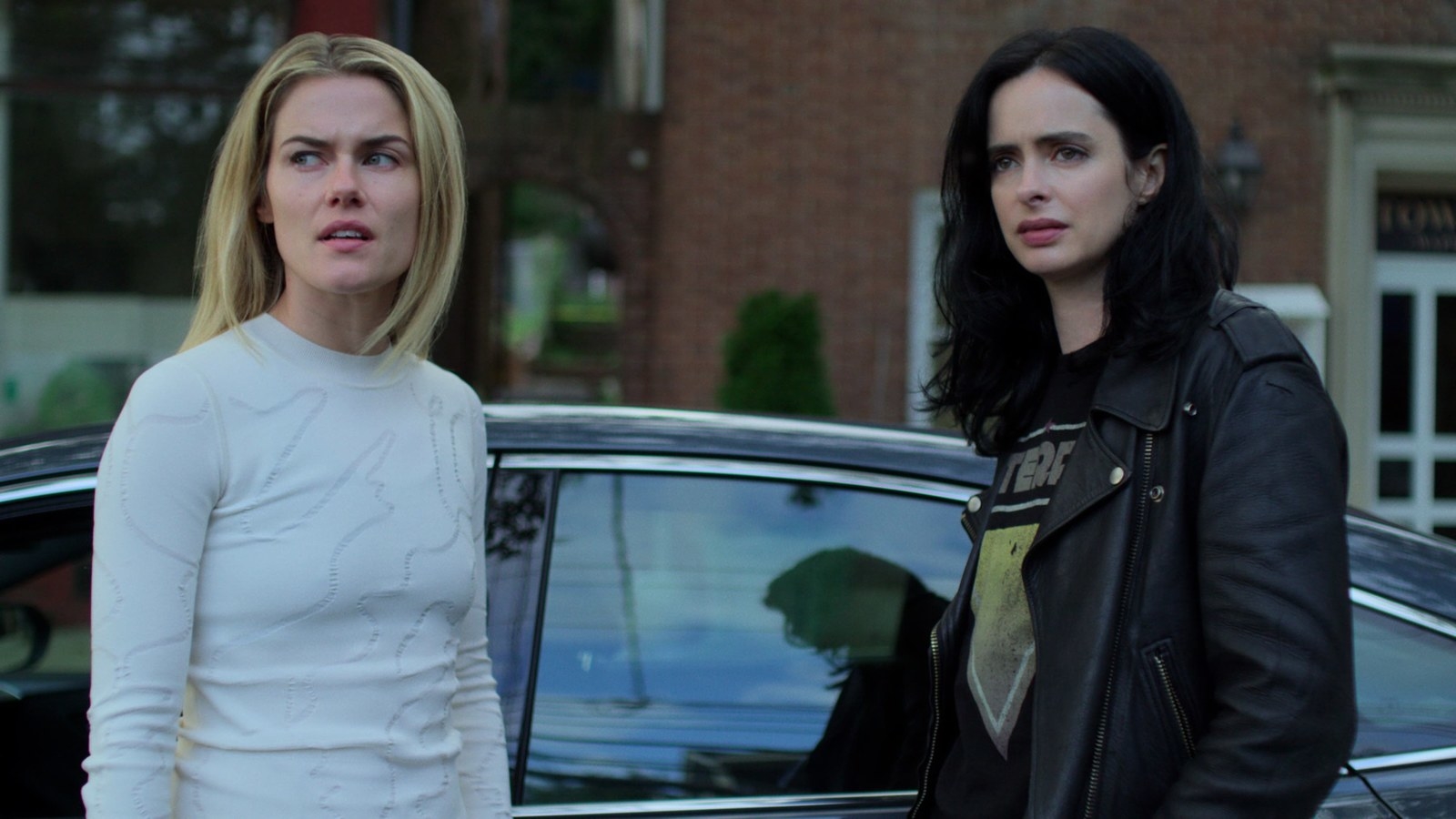 6.
On Big Little Lies, Renata faced the possibility of being broke after Gordon made some bad financial decisions — this led to a memorable performance by Laura Dern.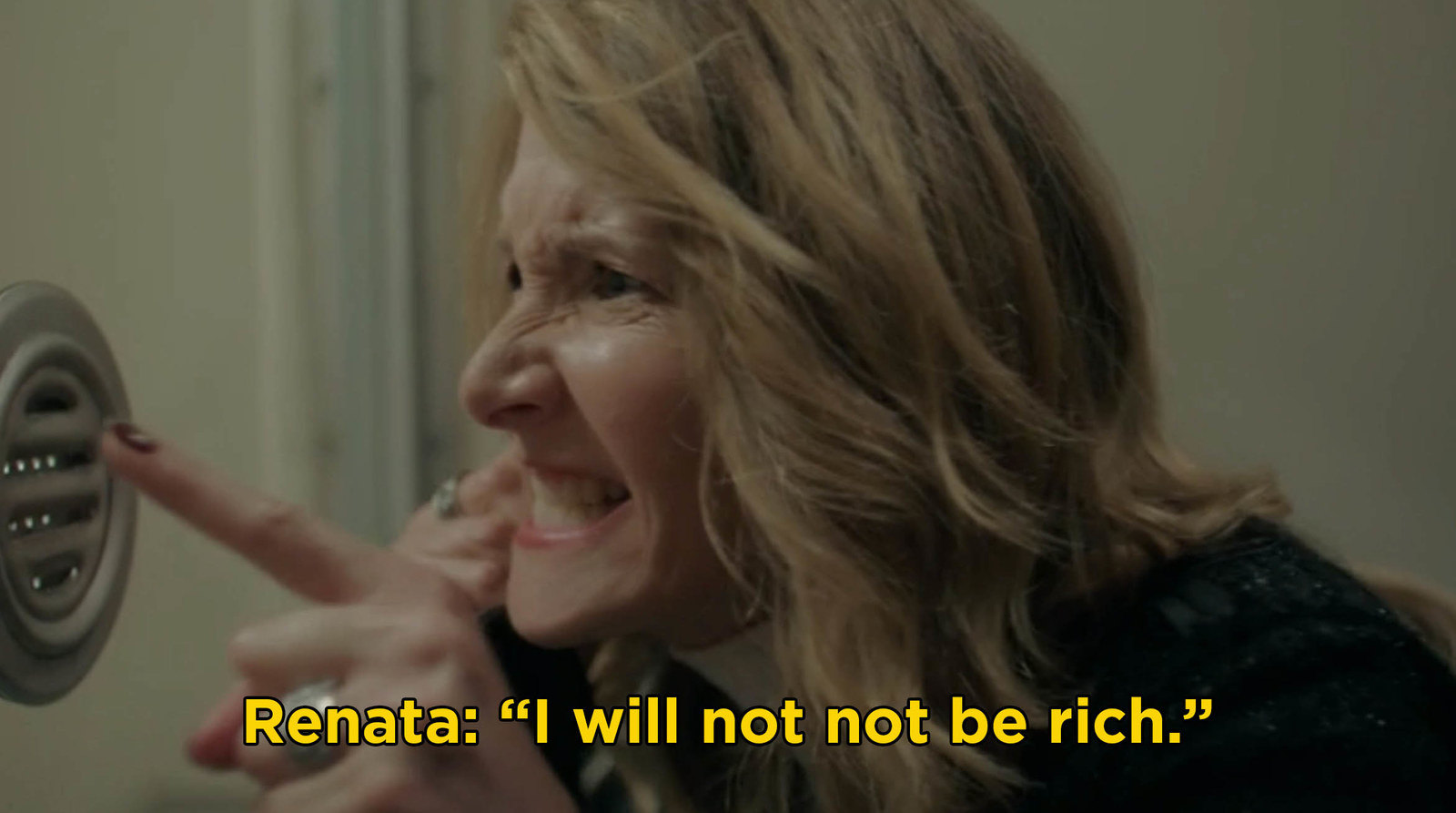 7.
Also on Big Little Lies, Madeline's entire world started to come crashing down when Chloe spilled the truth about Perry to Ziggy, Max, and Josh AND Abigail let slip that Madeline had an affair.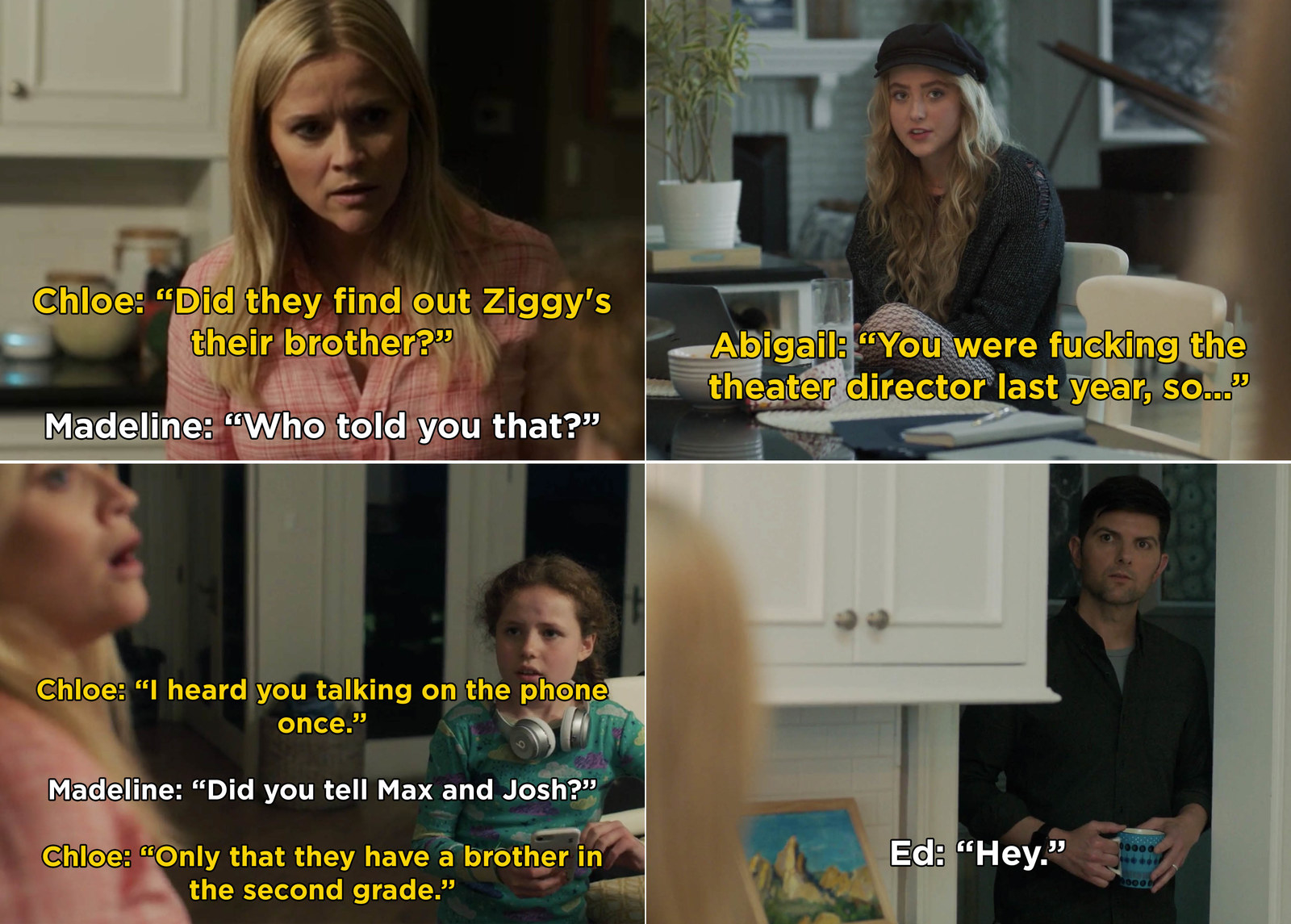 8.
On Fear the Walking Dead, John and June stumbled upon Dwight, who is still searching for Sherry — this episode marked Dwight's first appearance since he was exiled on The Walking Dead.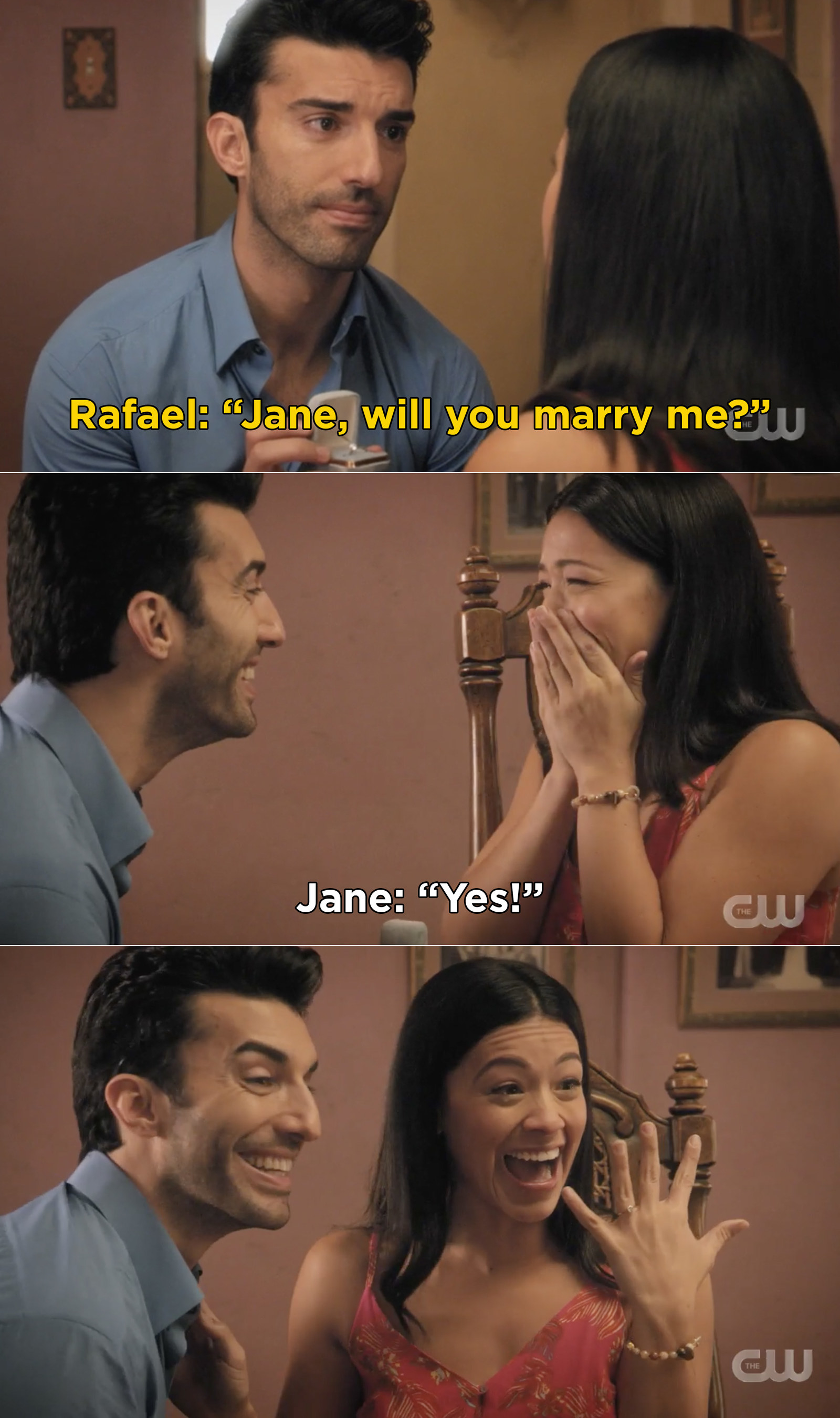 10.
Also on Jane the Virgin, Rafael asked Petra to be his best man and honestly, it just shows how much growth Petra has gone through over the years.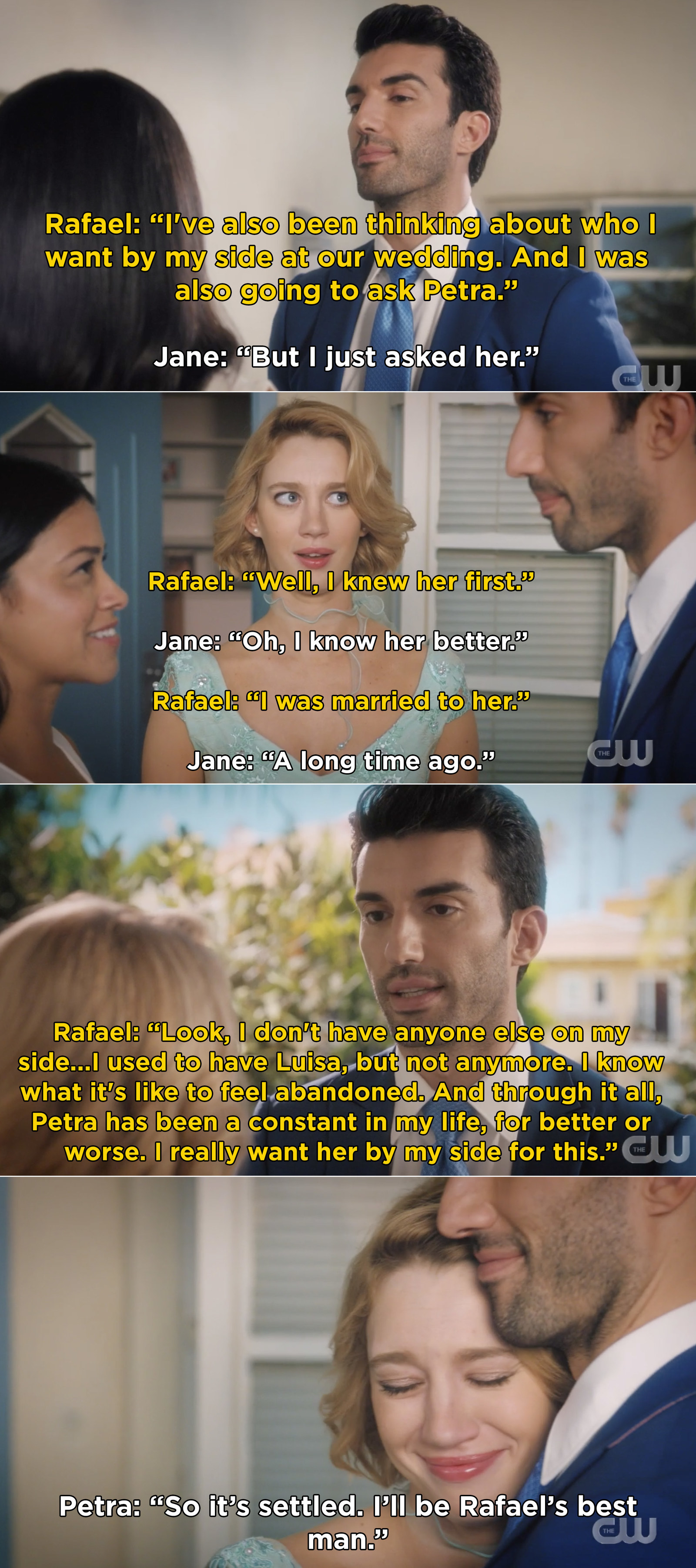 11.
On Pose, Blanca heartbreakingly opened up about how she contracted HIV after learning that Ricky and Damon had been having unprotected sex.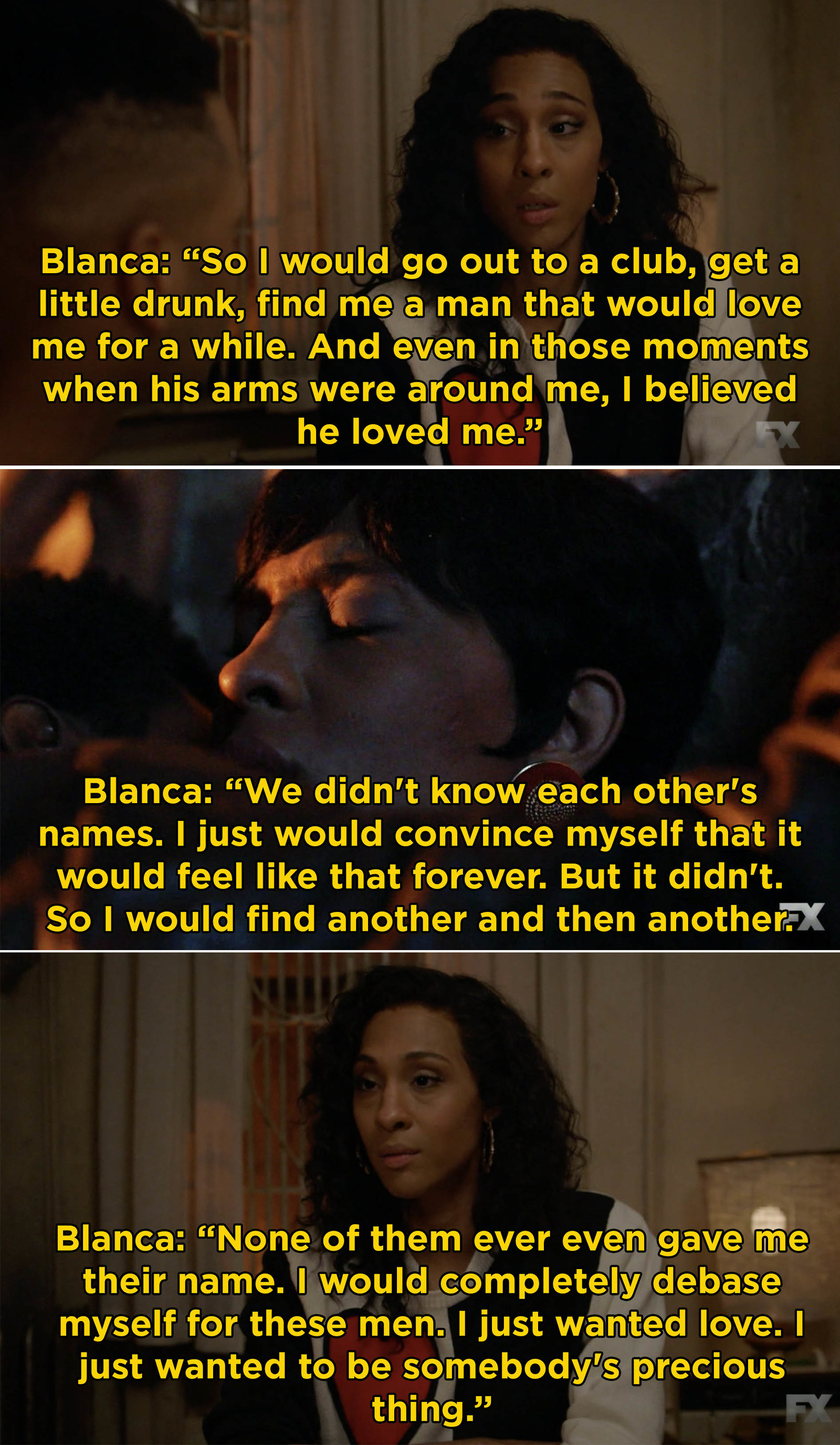 12.
Also on Pose, Patti LuPone made her first appearance as the wicked real estate agent Frederica Norman who goes head-to-head with Blanca.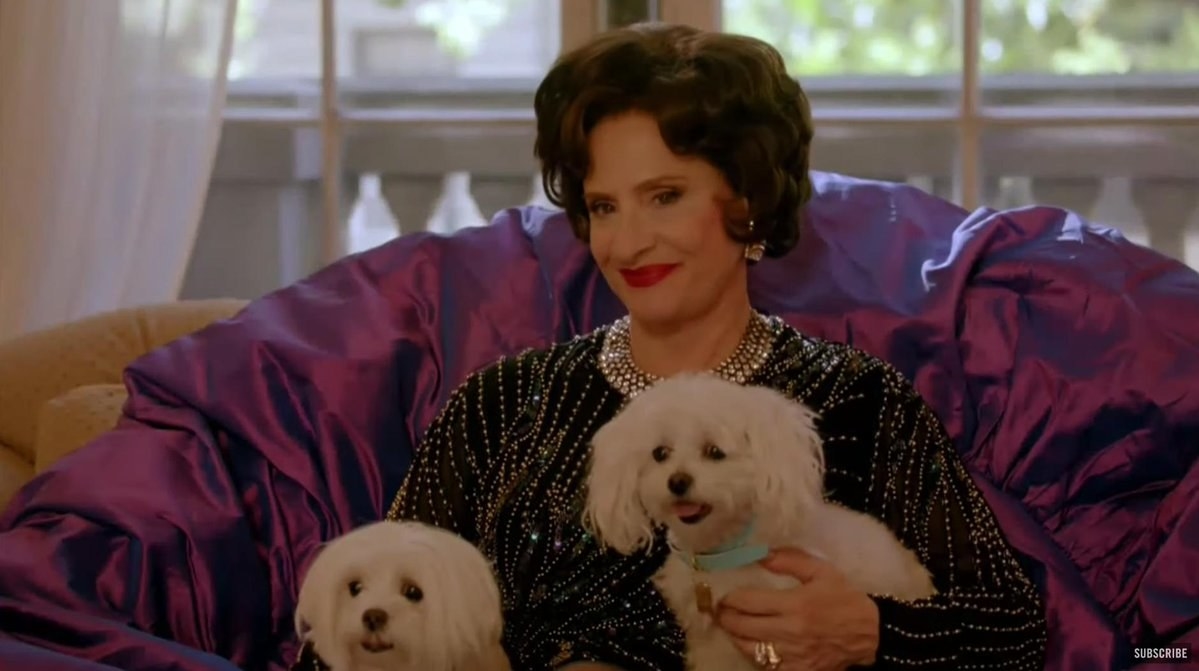 13.
On The Handmaid's Tale, Serena Joy travelled to Canada in order to see Nichole — her visit sparked Fred's latest attempt to get Nichole back, which isn't great.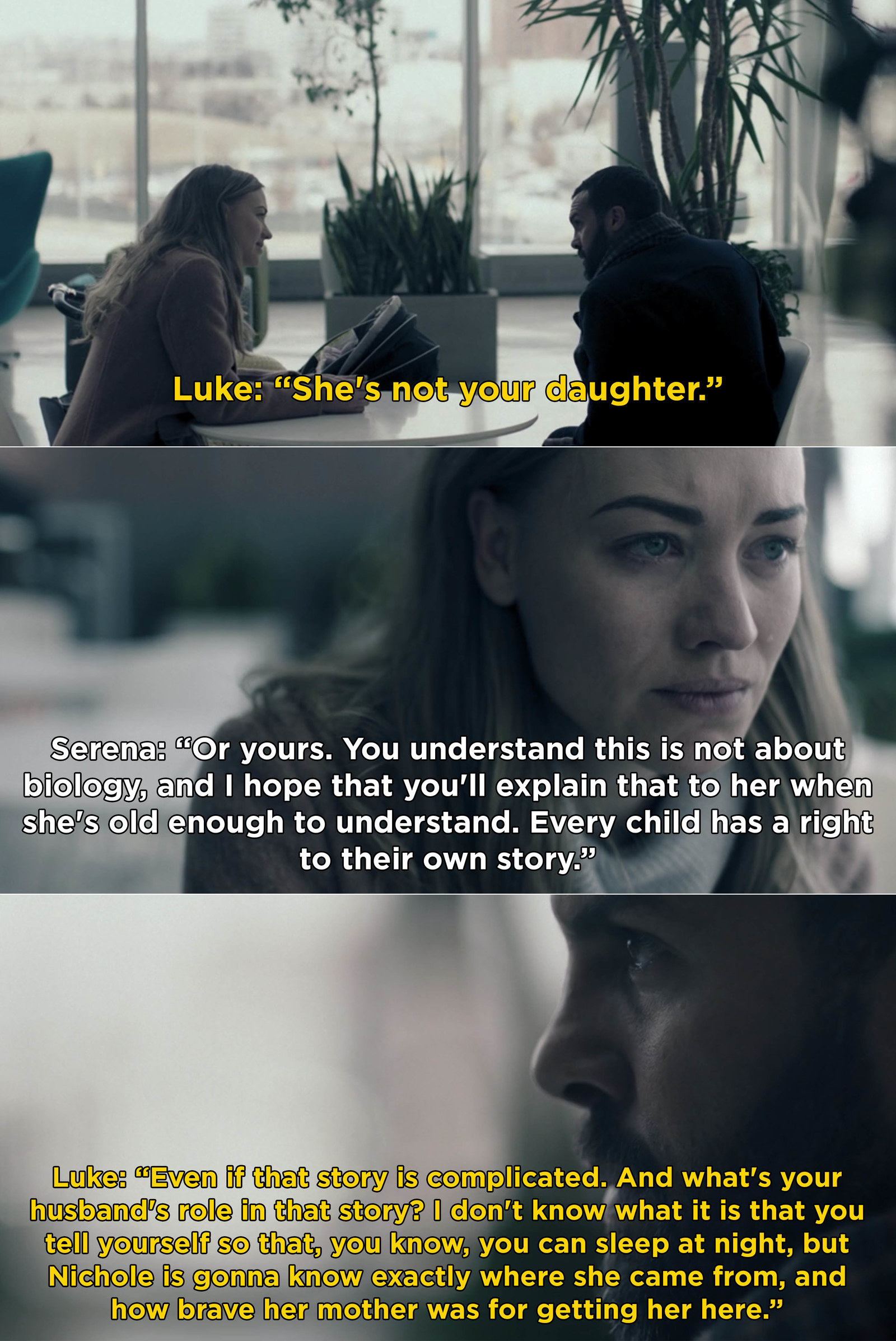 14.
Also on The Handmaid's Tale, June was able to get a message to Luke on an old cassette tape. In her message, she revealed who Nichole's real father is.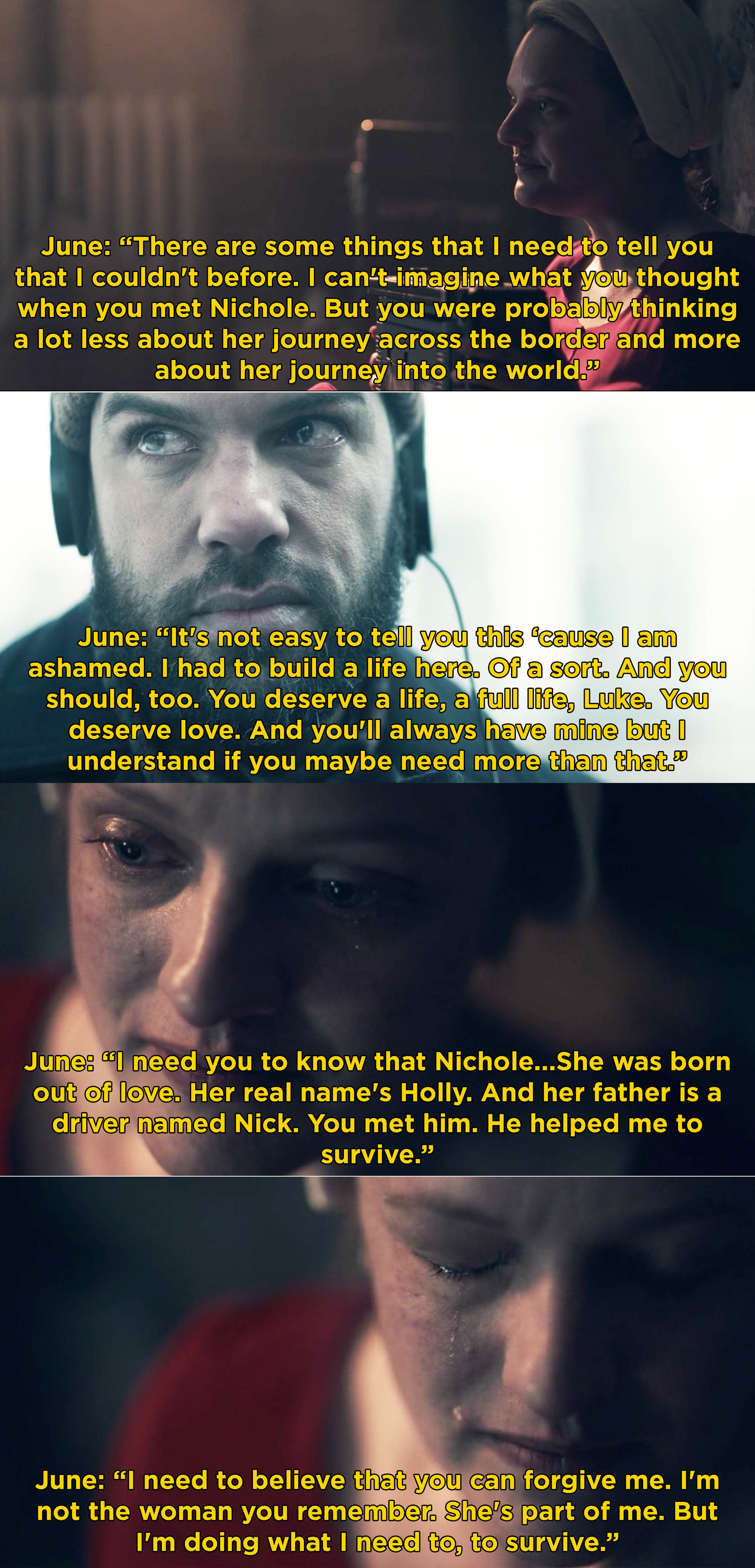 15.
On Younger, Clare and Josh welcomed a baby girl and I'm still thinking about Liza lovingly looking at Josh while he held his daughter.
16.
Good Trouble returned with Season 2 and featured Gael telling Callie that he wanted to exclusively be with her — meanwhile, Jamie told Callie that he loved her.
17.
Also on Good Trouble, after an unfavorable ruling in the Jamal Thompson case, Malika stole Callie's security badge and busted into Judge Wilson's office.
18.
Trinkets began streaming on Netflix this week. The new series is based on Kirsten Smith's book and tells the story of an unlikely group of friends who meet in Shoplifters Anonymous.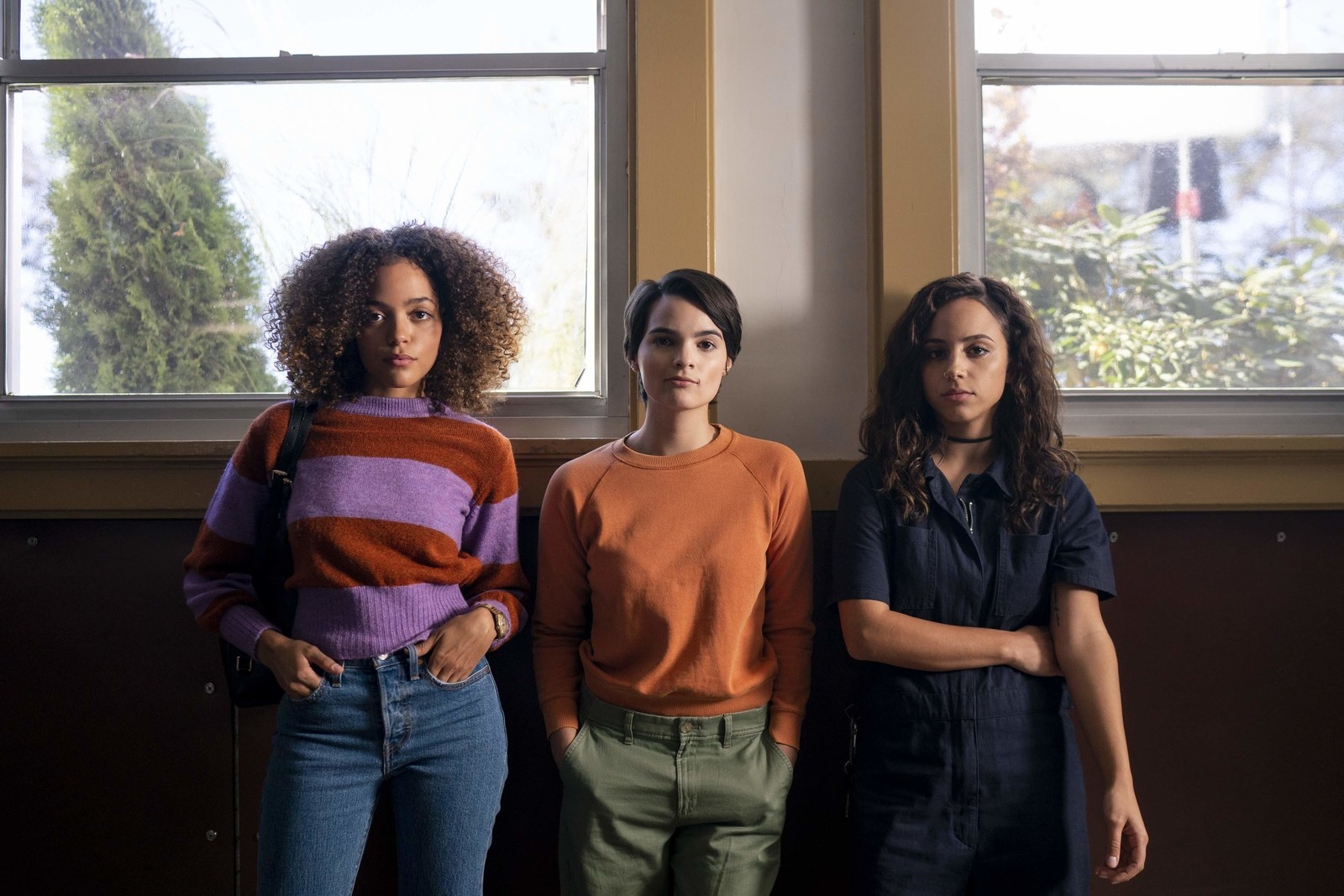 19.
And finally, Carla Gugino's new series Jett premiered. The series focuses on thief Daisy "Jett" Kowalski, who was just released from prison but is forced to steal again by a group of criminals.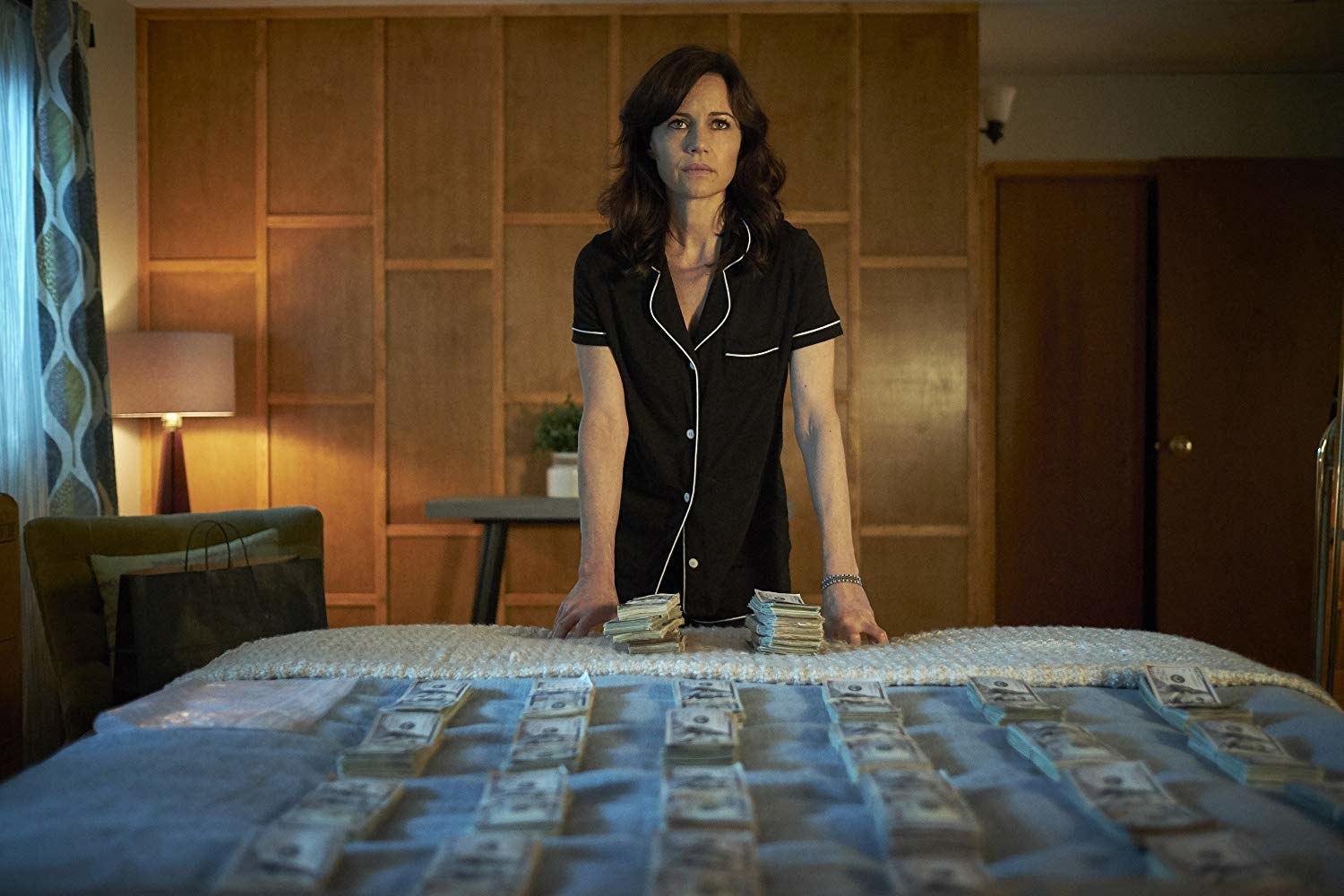 What were your favorite TV moments this week? Tell us in the comments below!