🚨Obviously spoilers ahead🚨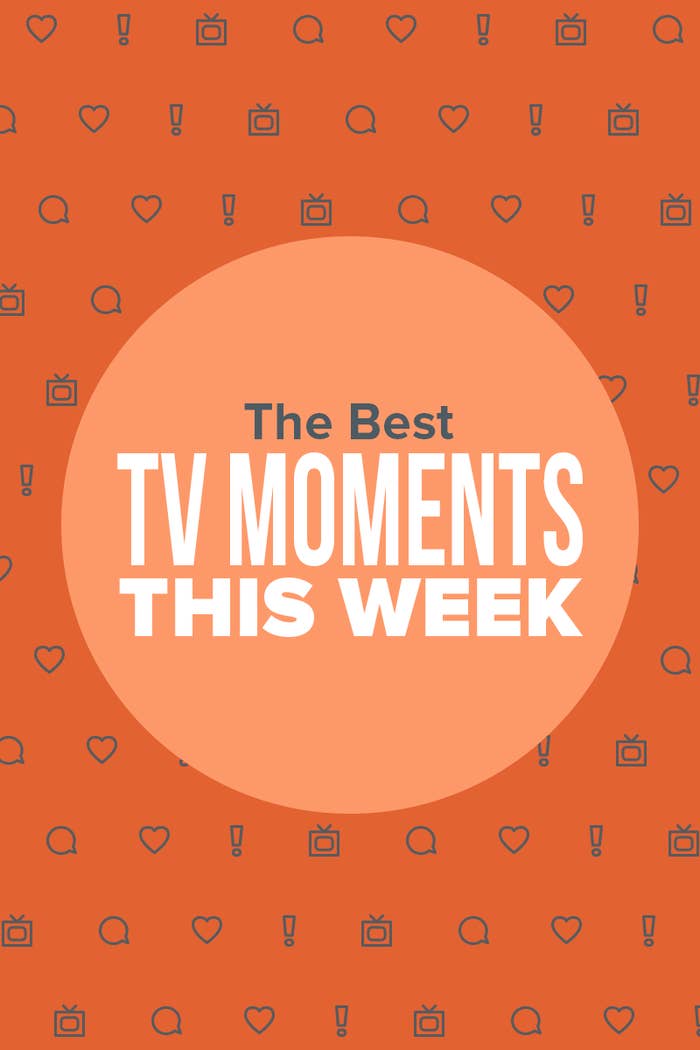 1.
First, Veep's final season premiered this week and picked up right where we left off, with Selina deciding to run for President again.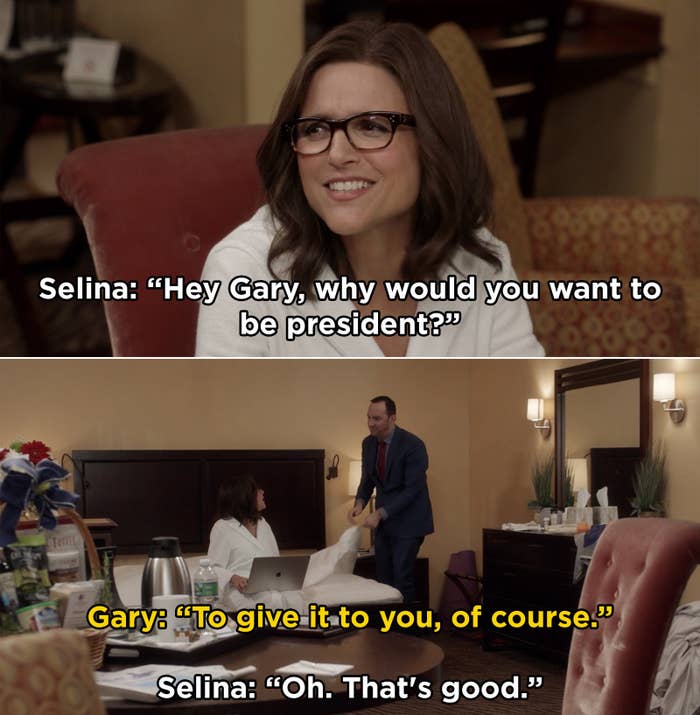 2.
Netflix's On My Block returned with Season 2 and featured the aftermath of Ruby and Olivia getting shot at Olivia's quinceañera — Ruby's speech about living was one of the best moments of the season.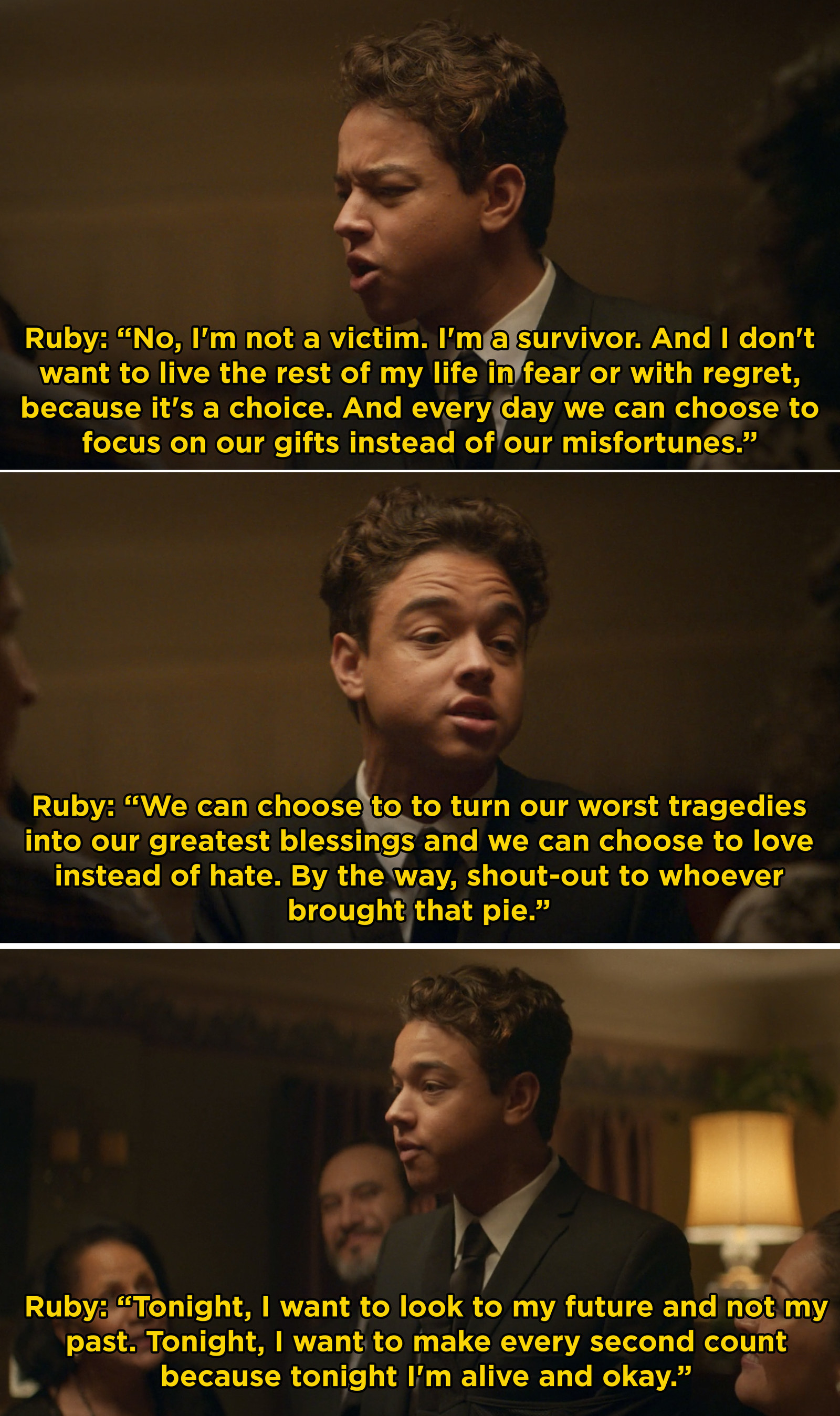 3.
On Schitt's Creek, Patrick proposed to David after he took him on a hike — this episode was a perfect example of the show's ability to effortlessly blend humor and heart.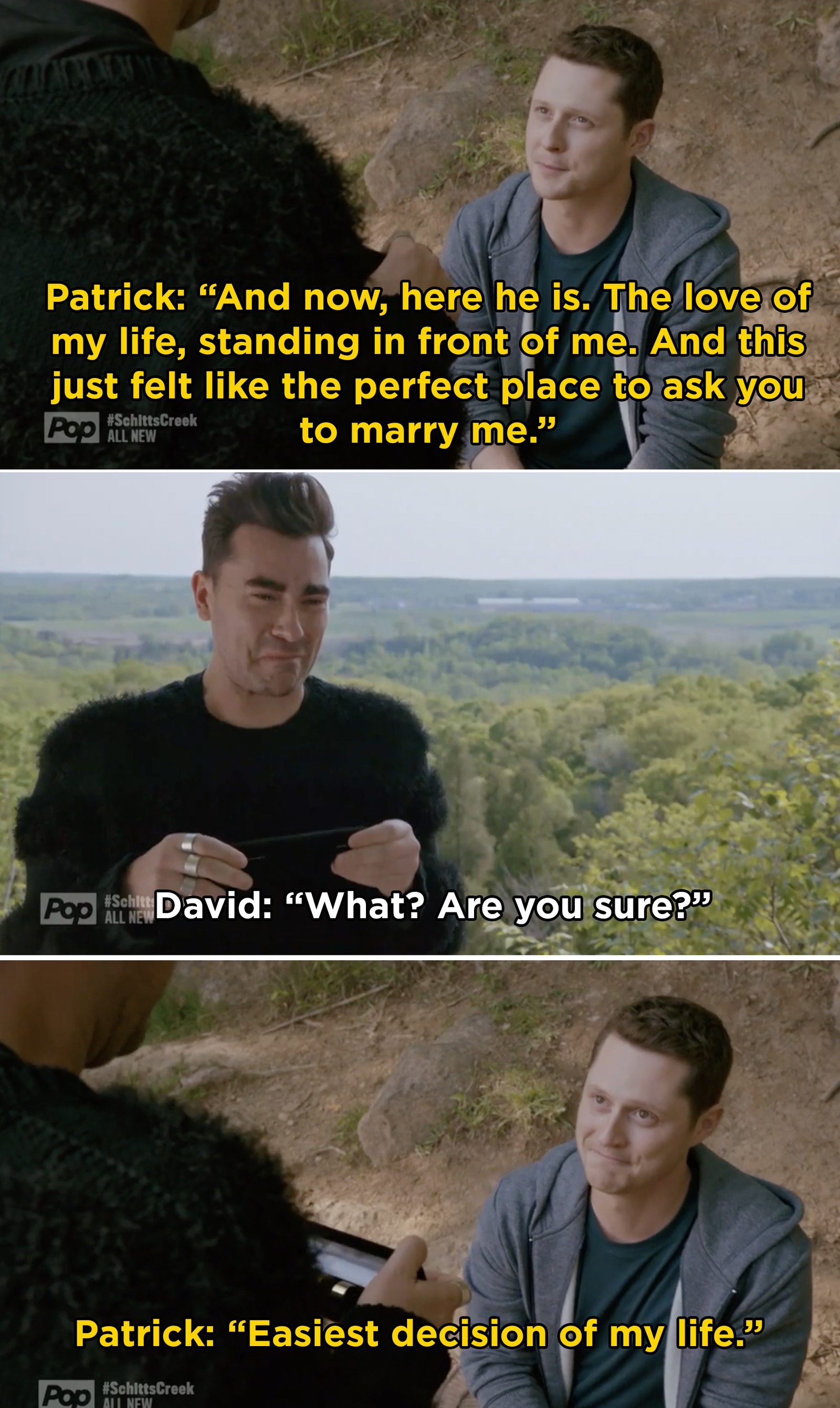 4.
Good Trouble ended Season 1 with Davia finding Dennis alive and checked into a hospital after leaving a worrisome message for his ex-wife.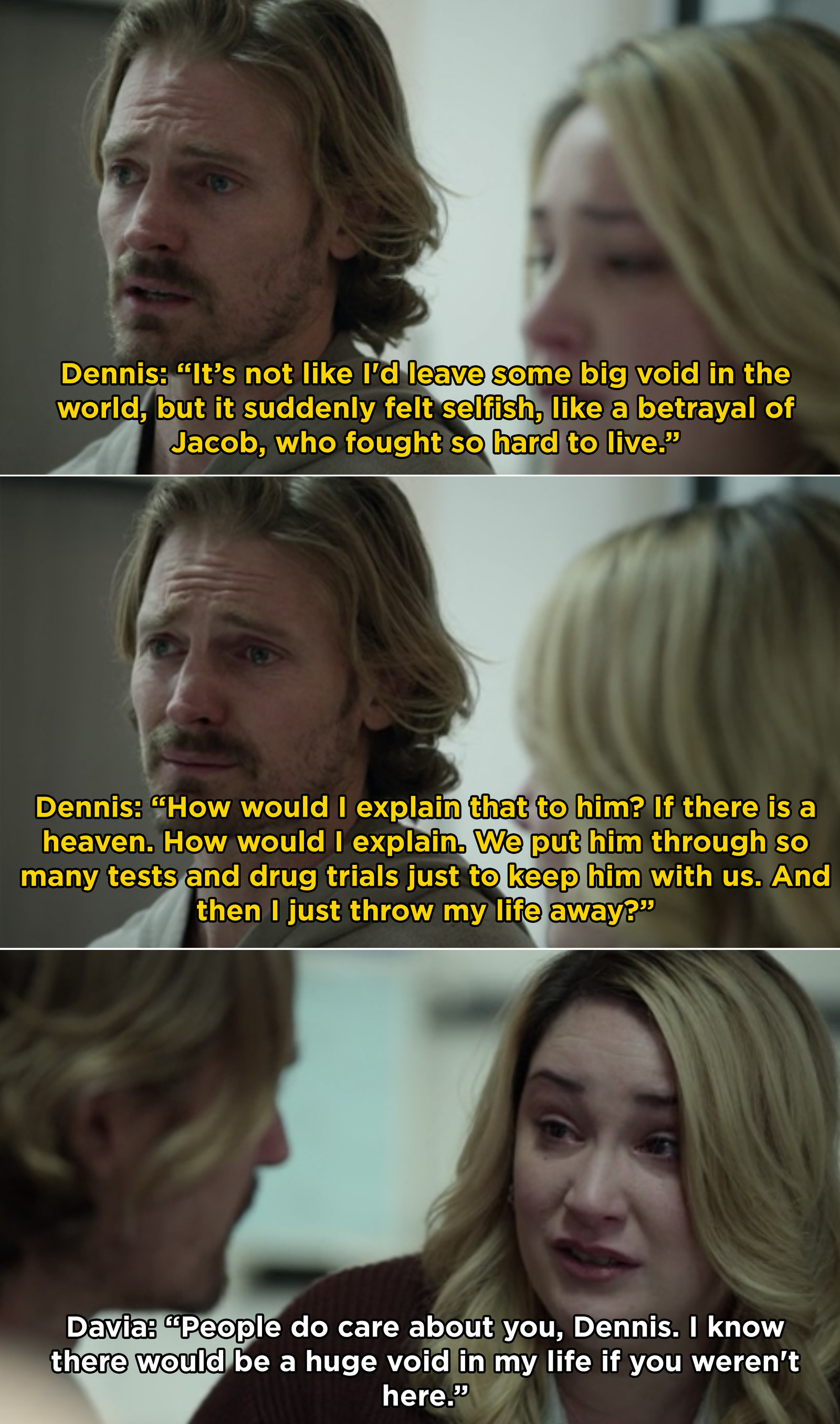 5.
Also on Good Trouble, Alice finally came out to her parents, who actually knew all along, and Mariana and Raj finally kissed.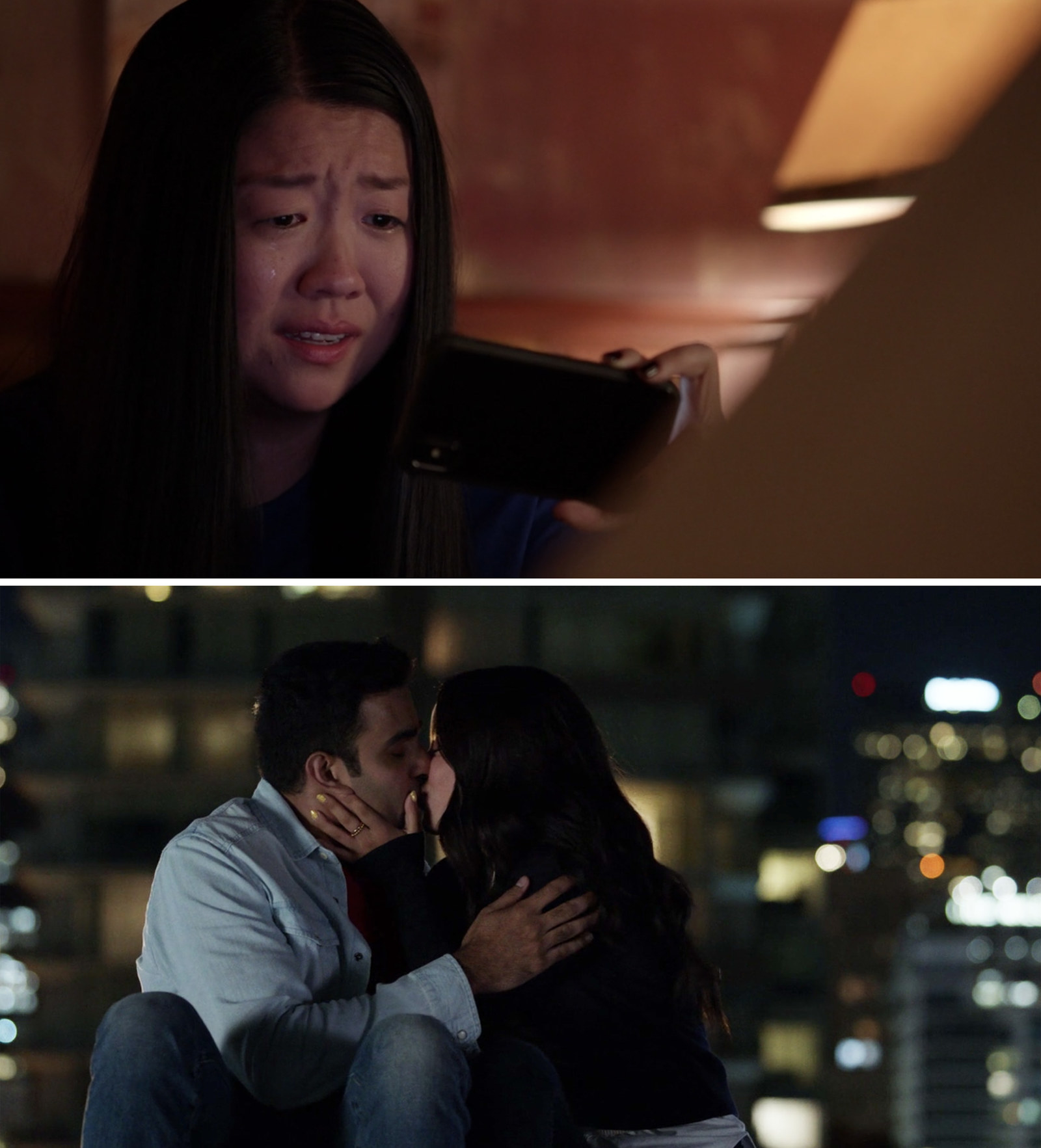 6.
Jordan Peele's The Twilight Zone premiered with two episodes. The first one featured Kumail Nanjiani who played a comedian that realizes the people he jokes about in his set go missing.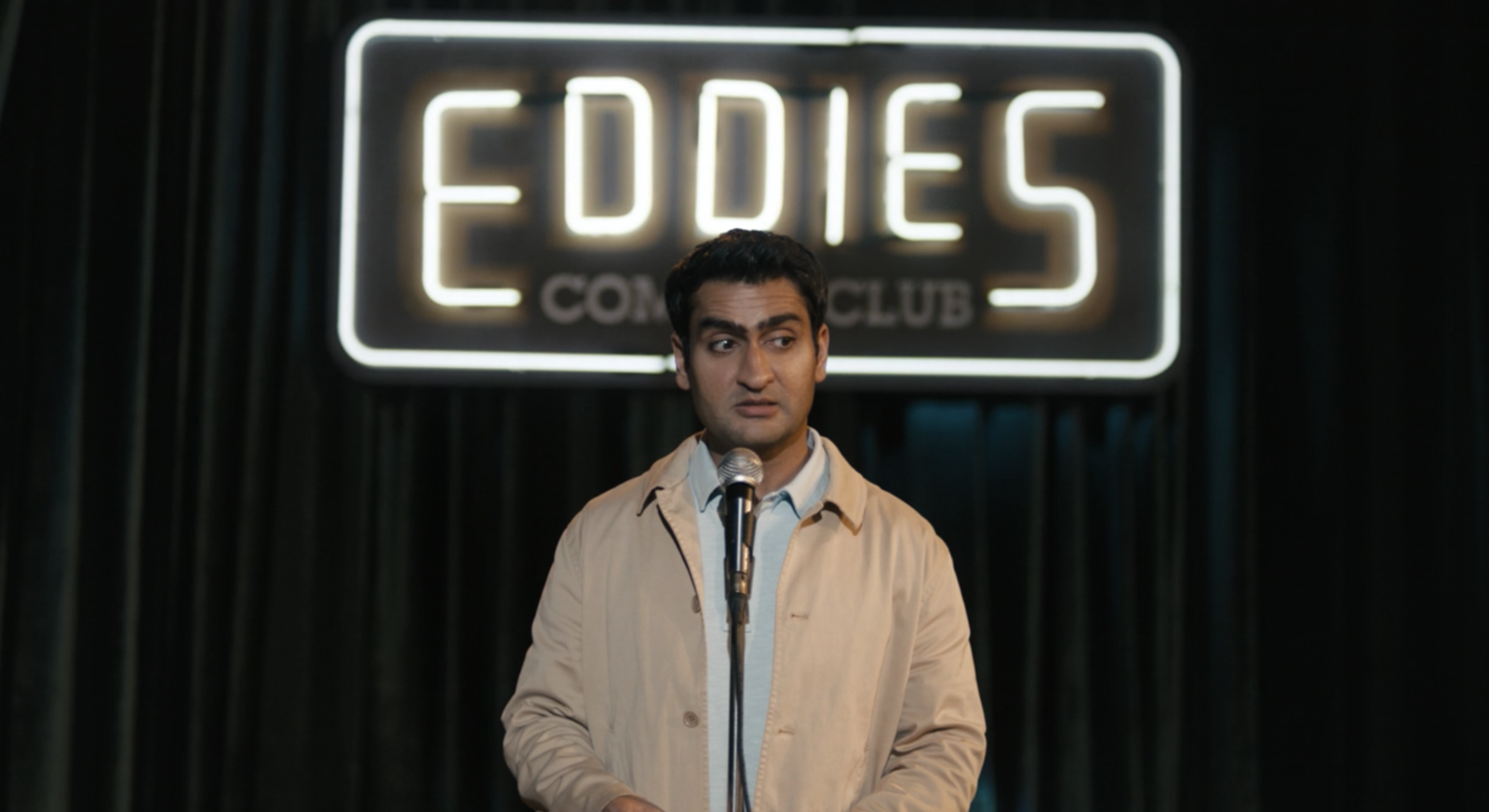 7.
The second episode of The Twilight Zone starred Adam Scott, a man who is listening to a podcast about how the plane he is on will suddenly disappear.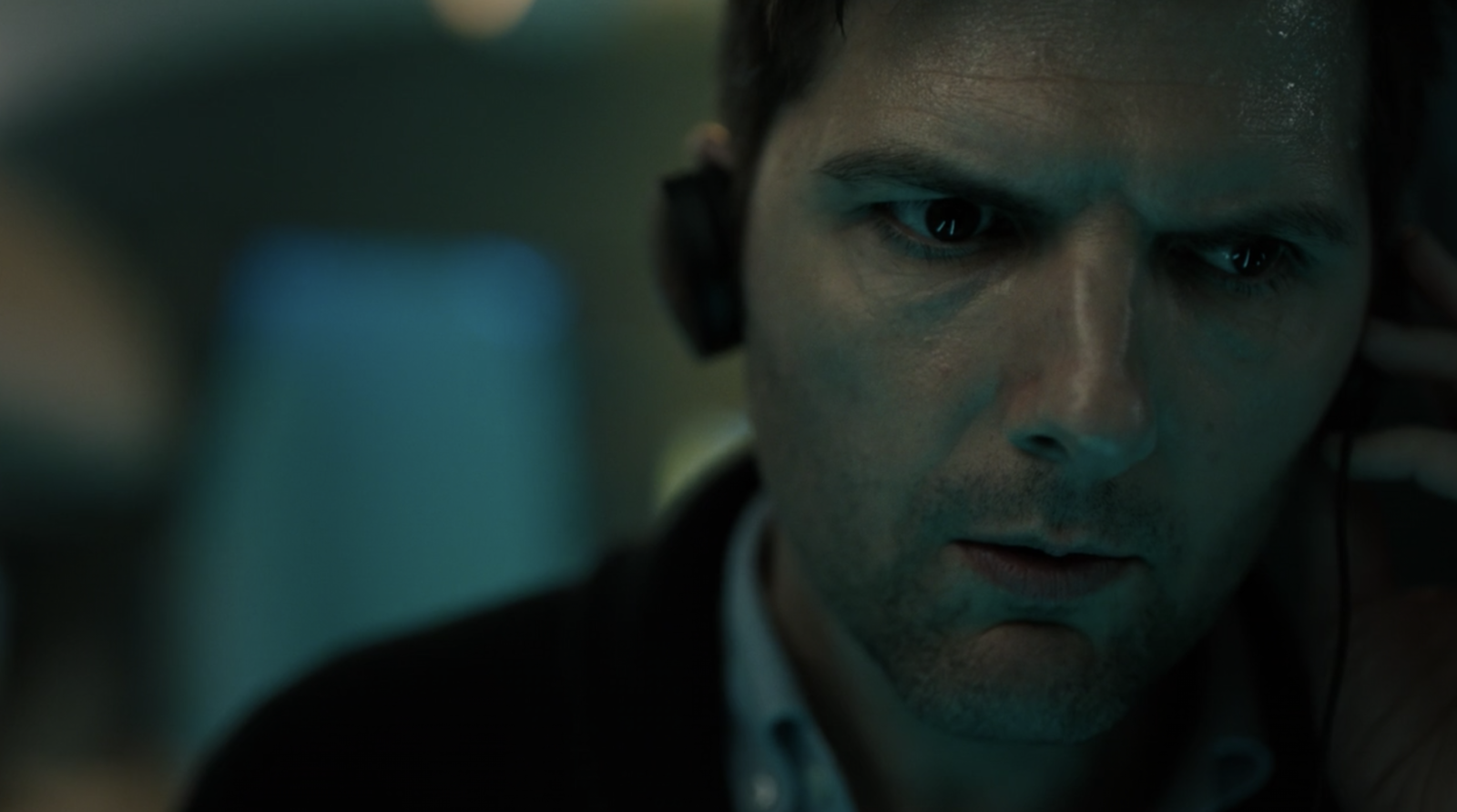 8.
This Is Us wrapped Season 3 with an emotional episode that featured Beth and Randall finally reconciling, however it was Deja's pep talk to Randall early in the episode that was simply the best.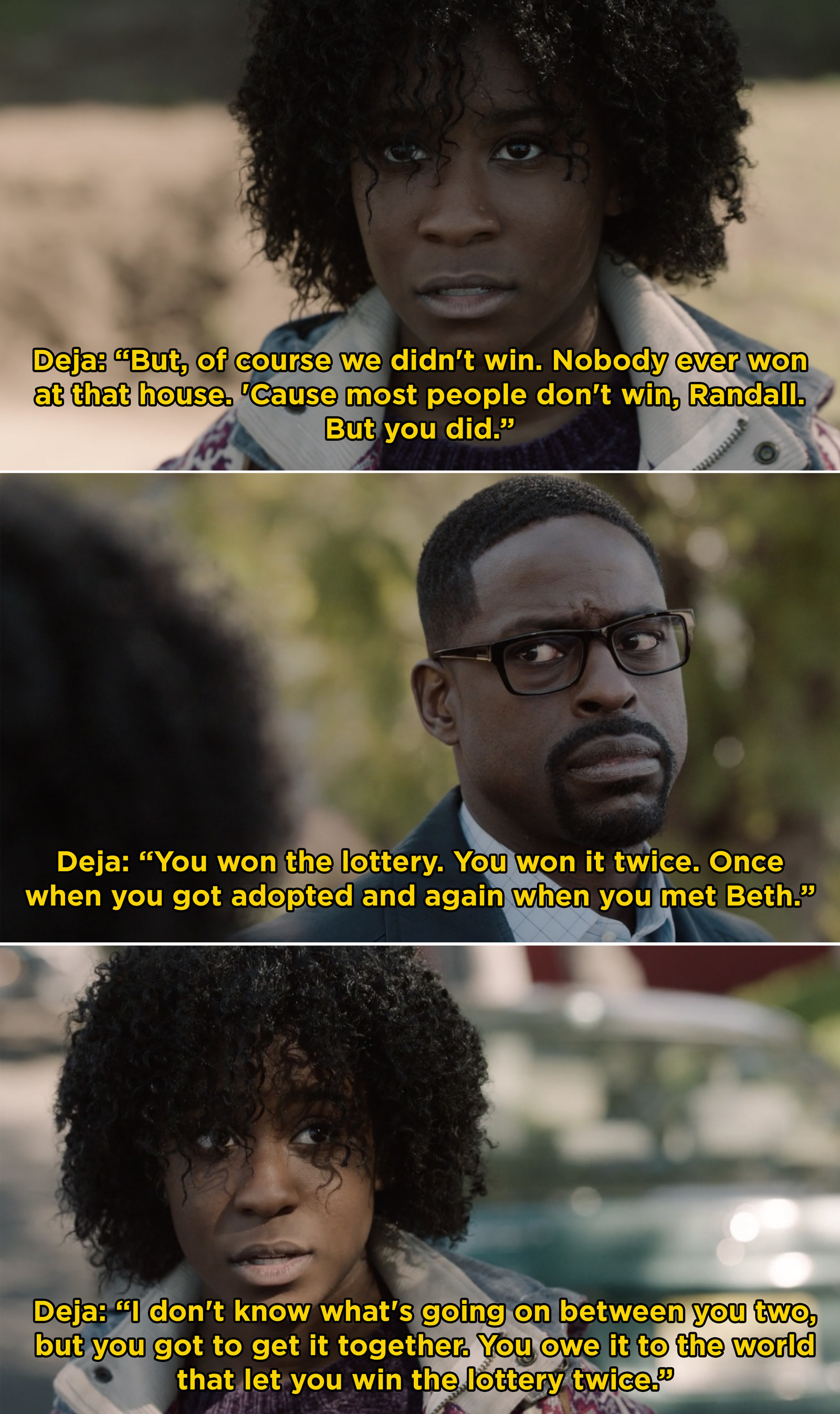 9.
Also on This Is Us, we got a longer glimpse into the future and learned a few things: Beth and Randall are still together, Kevin has a son, Baby Jack is alive, Toby isn't wearing a wedding ring, Rebecca doesn't remember Randall, and Nicky is back.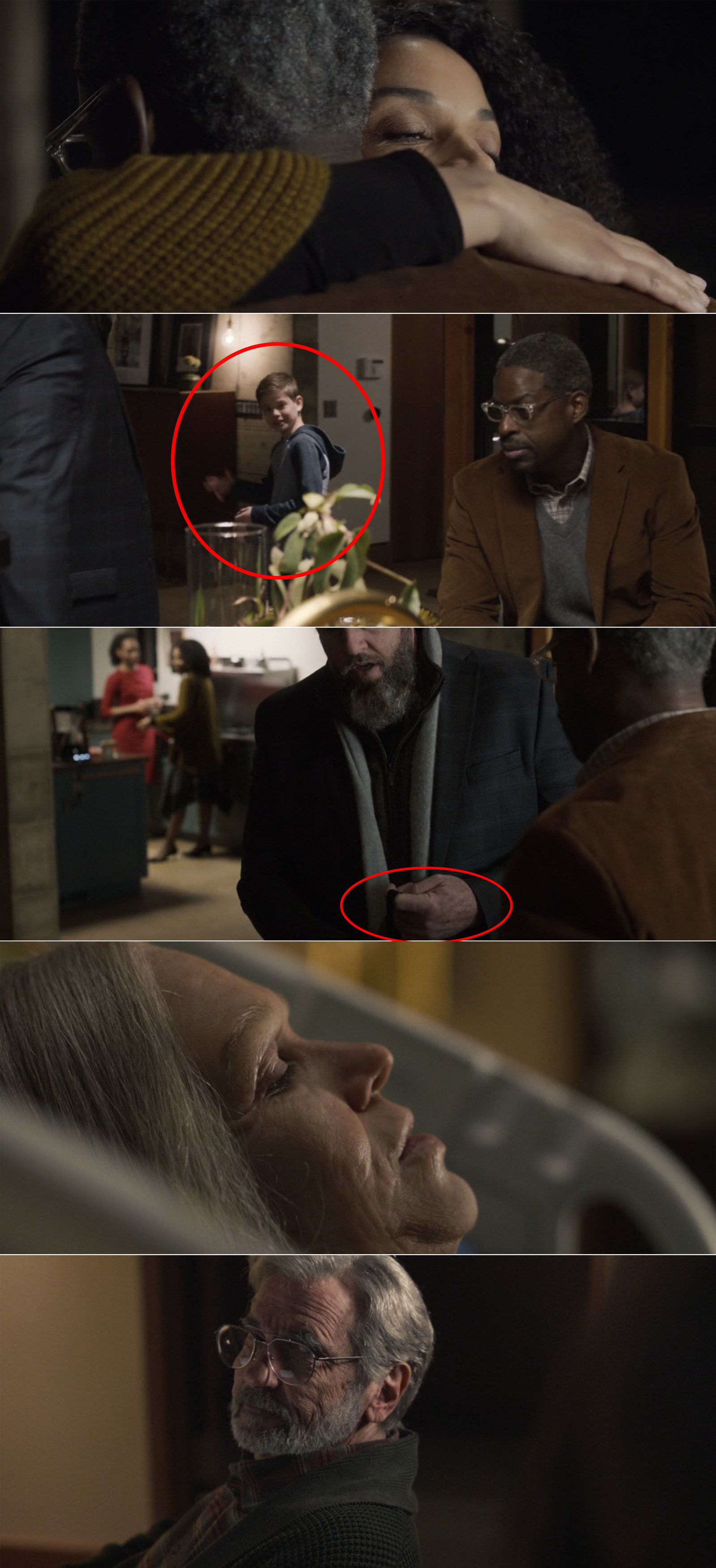 10.
Santa Clarita Diet Season 3 started streaming on Netflix this week and picked up with Anne believing that Sheila is a god.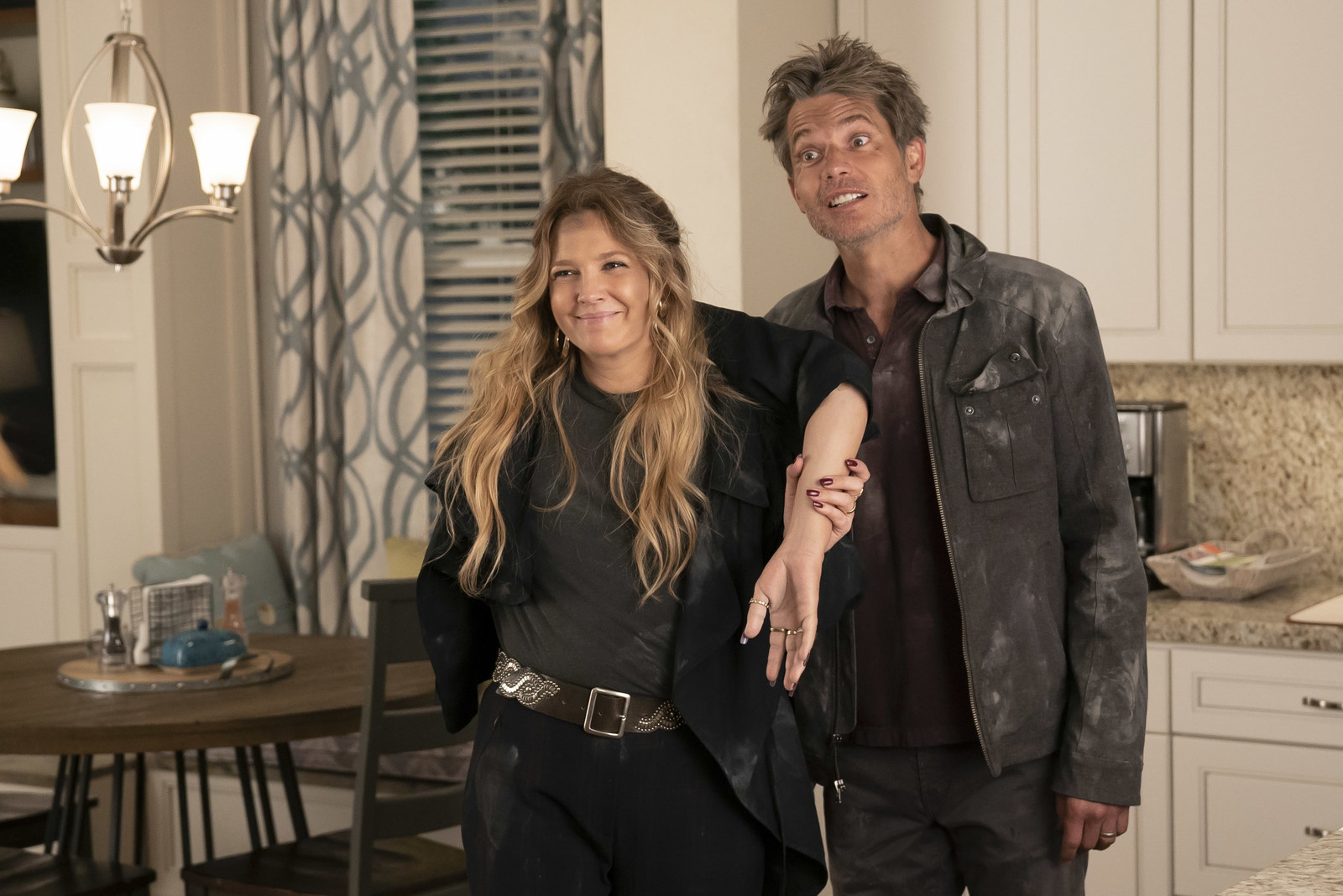 11.
On Grey's Anatomy, Owen's sister Megan returned to Grey-Sloan and finally knocked some sense into her brother after learning he got Teddy pregnant but isn't with her.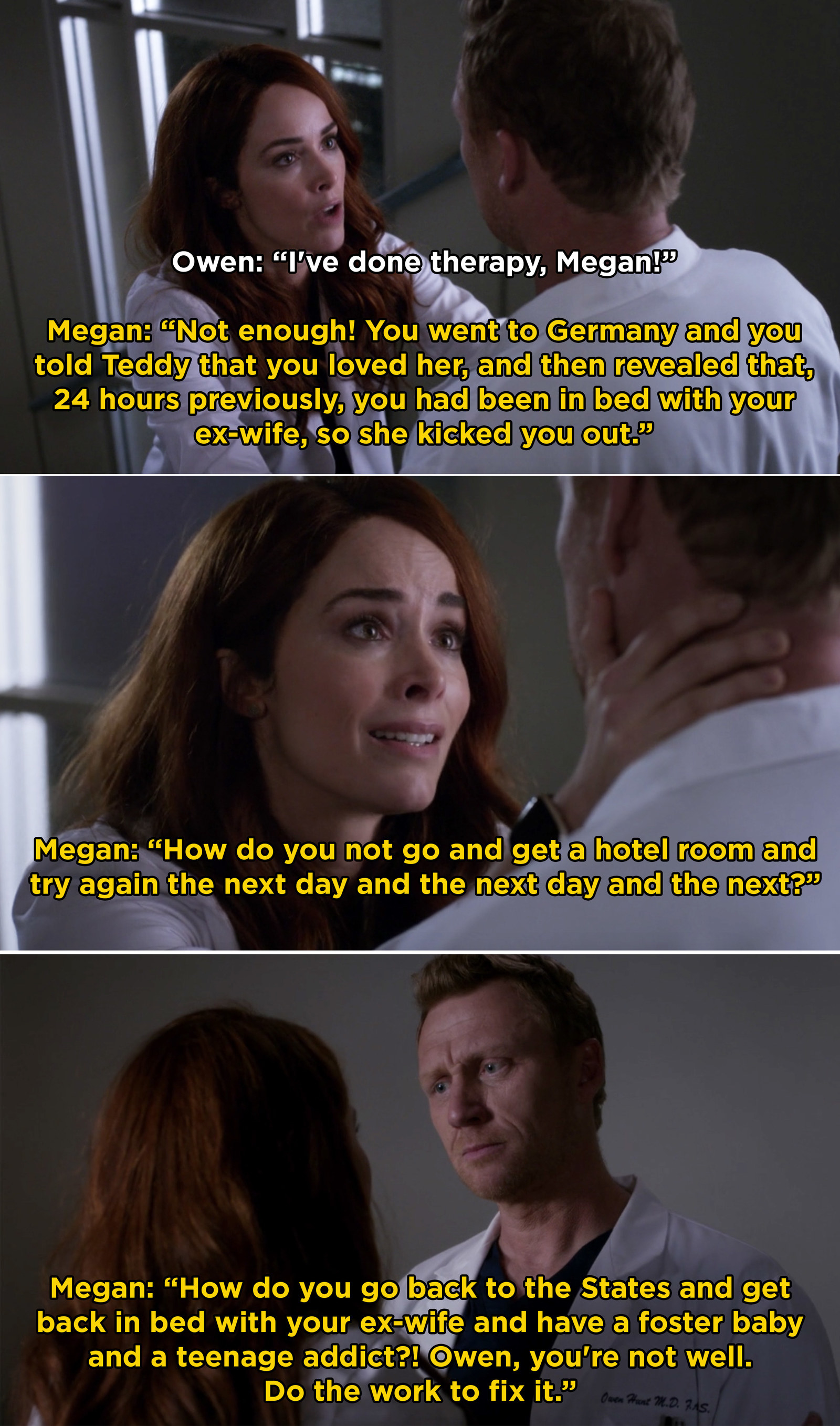 12.
Also on Grey's, Jo continued her downward spiral after meeting her birth mother, and both Alex and Link can't seem to help her.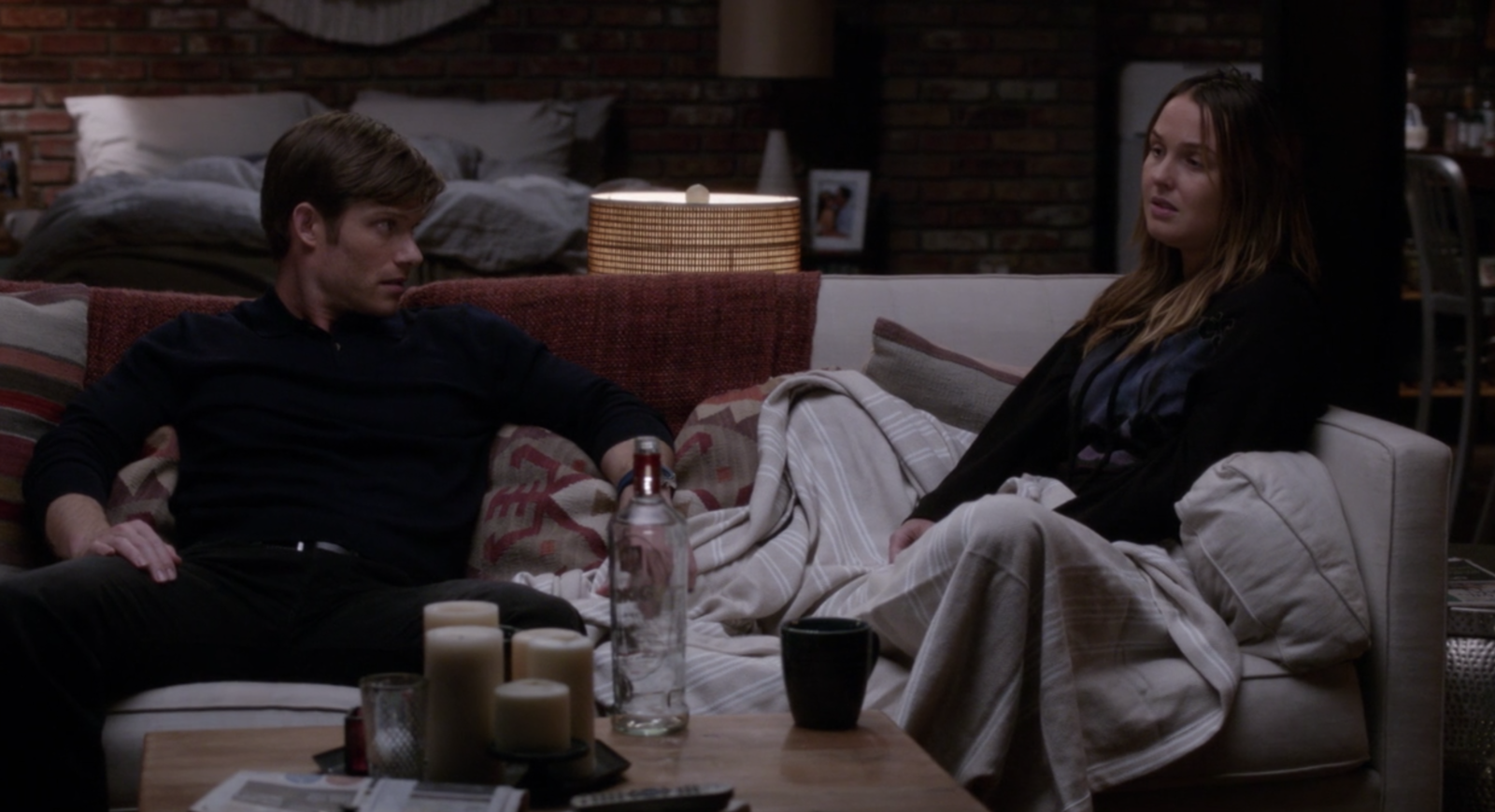 13.
On Jane the Virgin, Jane learned that she is still legally married to Michael/Jason and decided she wants a divorce — later, Michael/Jason lies about signing the divorce papers and is seemingly in love with Jane.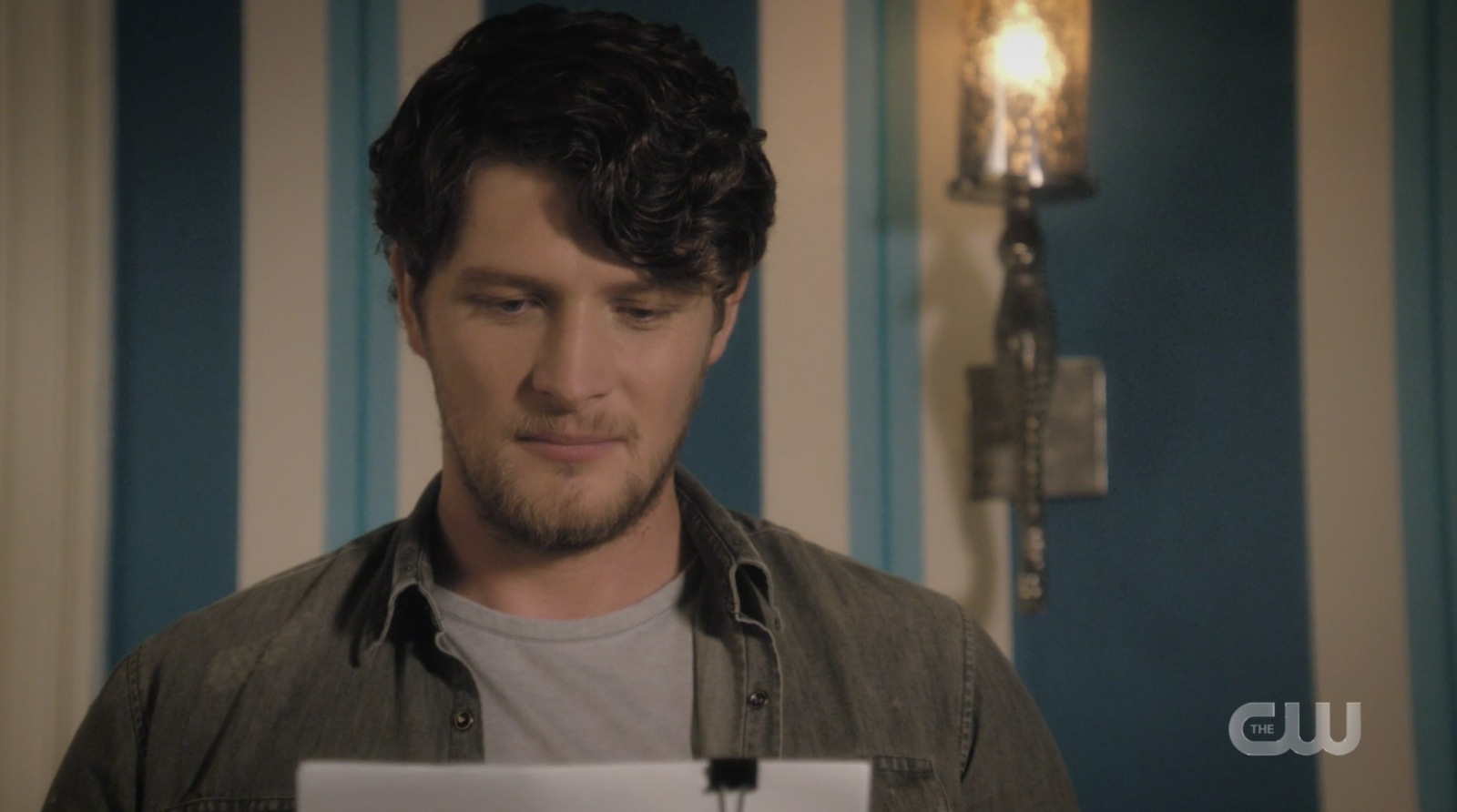 14.
Legends of Tomorrow finally returned from its winter hiatus and sadly gave us Ava breaking up with Sara — this is not what I signed up for.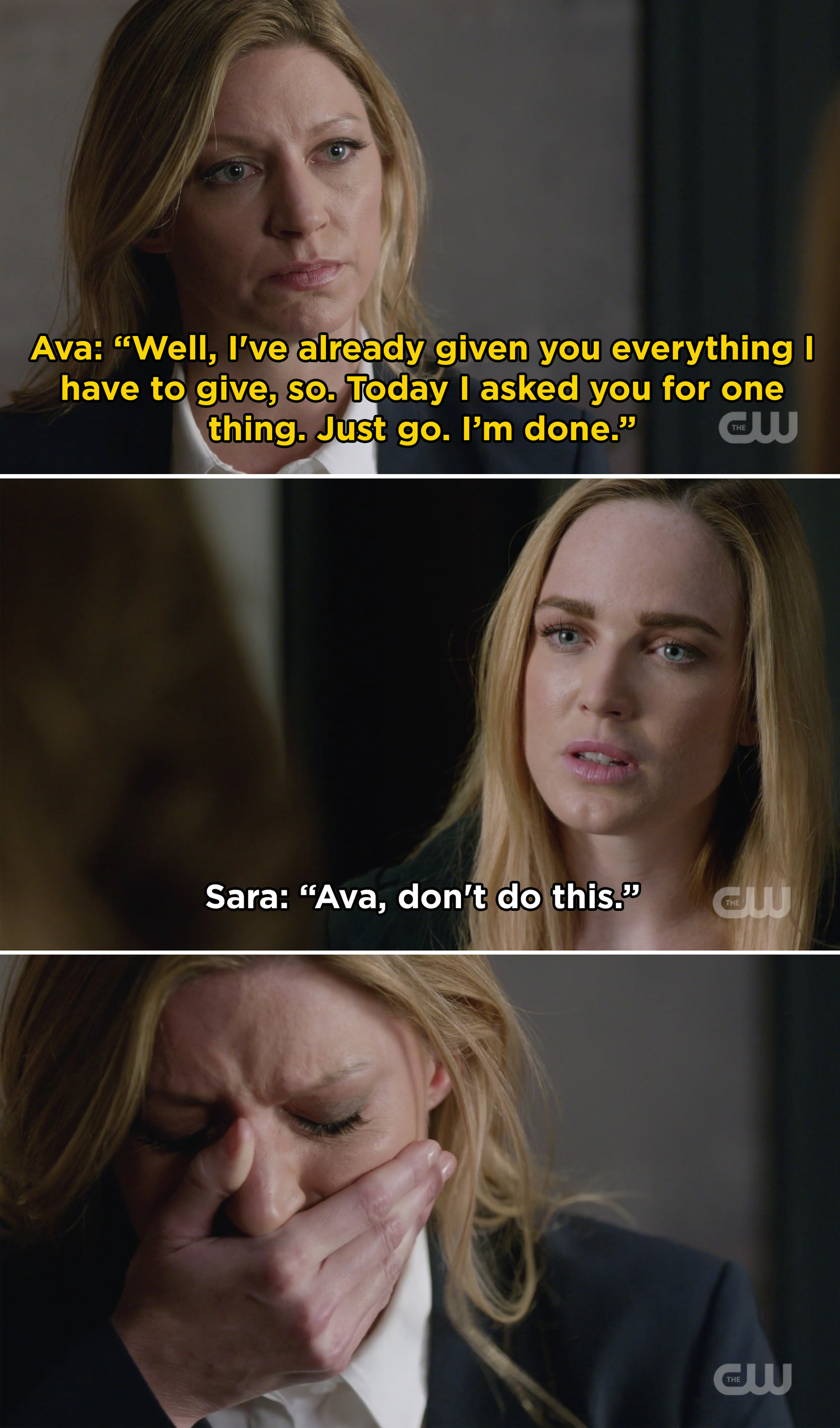 15.
On Supergirl, Lena, Alex, and Supergirl teamed up to help stop Lex Luthor and Eve and TBH, it was the team-up I've been waiting for.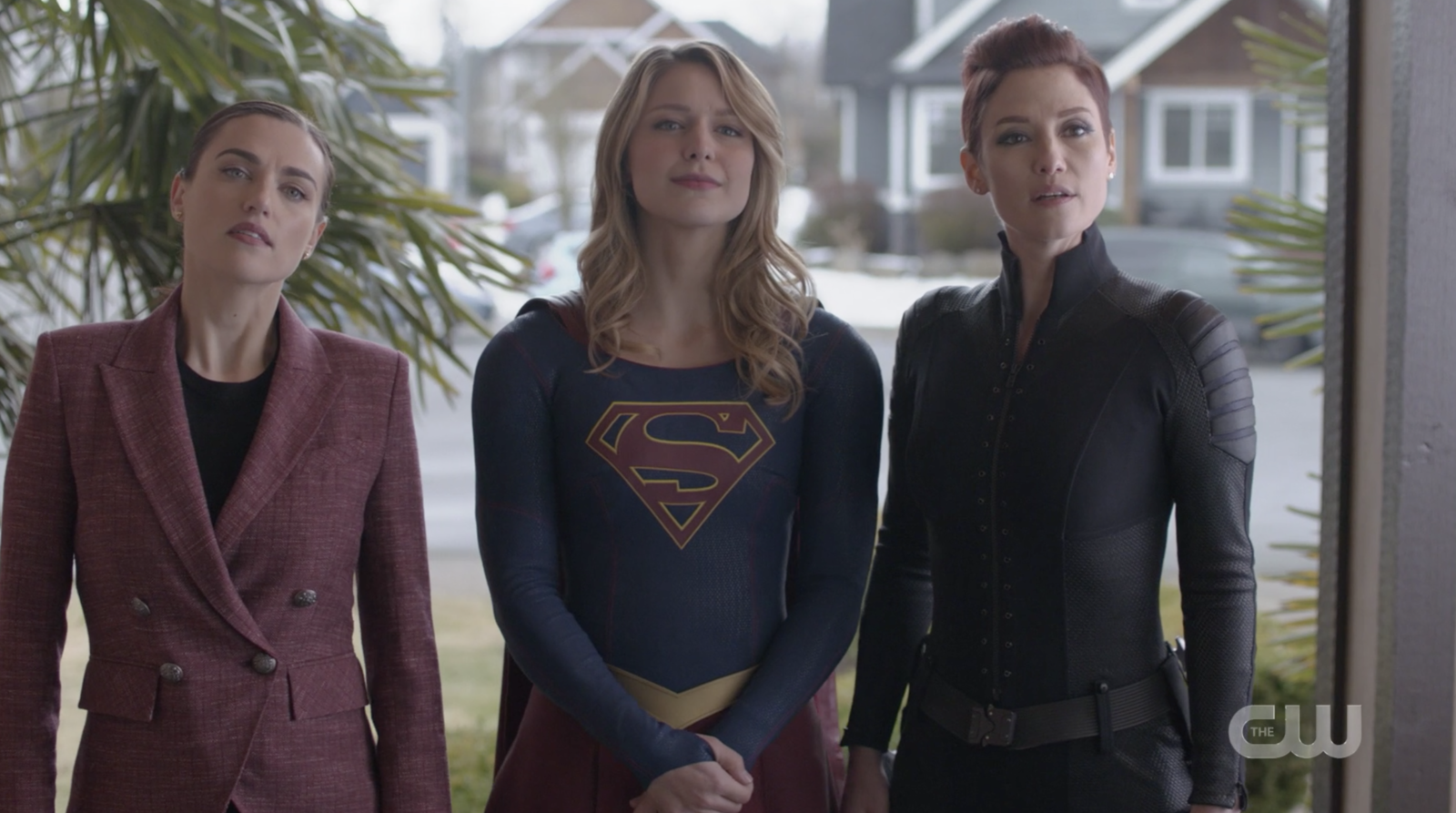 16.
Also, Supergirl ended on a cliffhanger when Supergirl's Russian doppelgänger posed as her and wreaked havoc on the White House.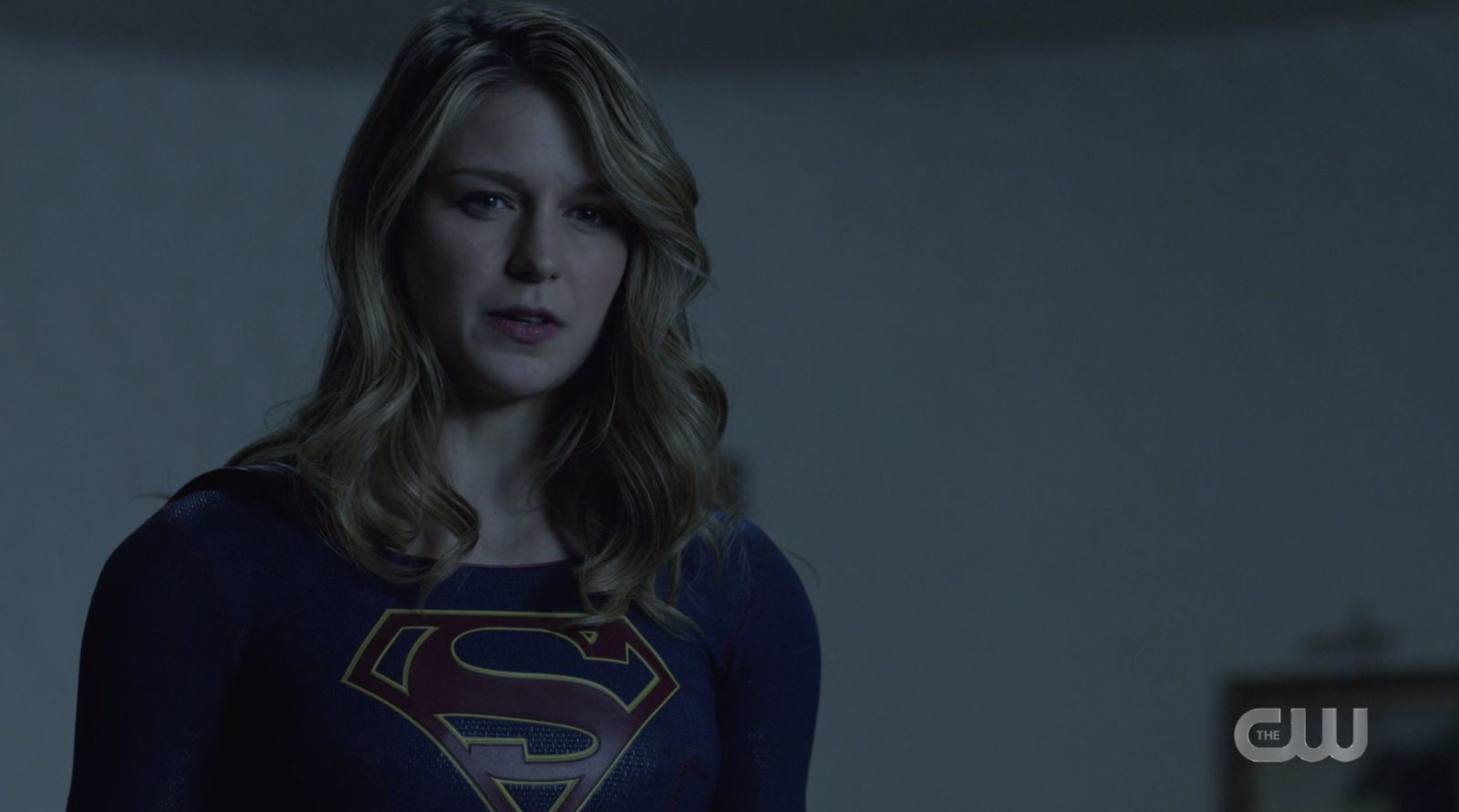 17.
On Good Girls, Annie and Ruby learned that Beth had sex with Rio and TBH, I'd have the same reaction as Ruby.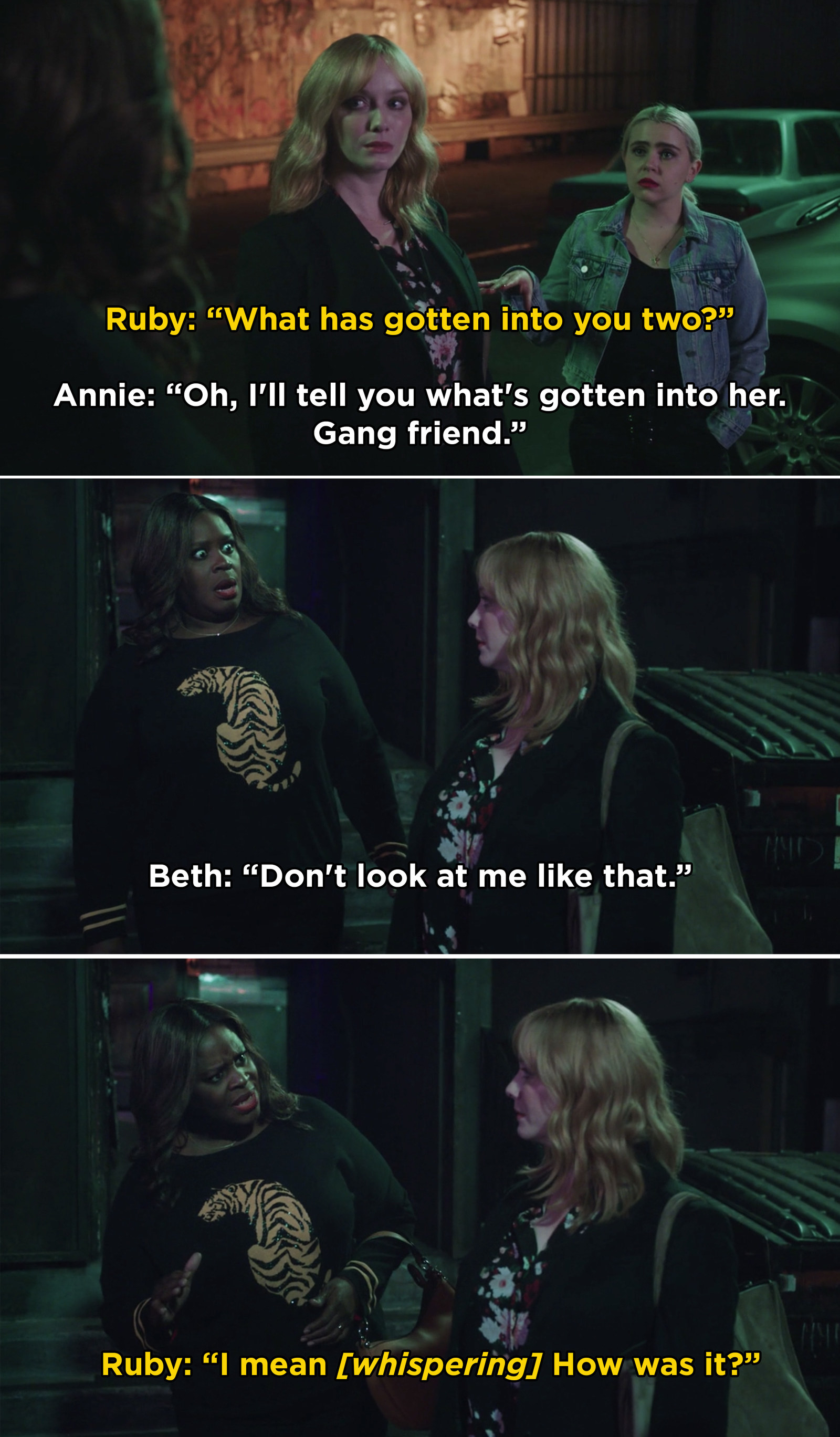 18.
On Shadowhunters, Alec helped save Magnus after he collapsed last week, however the cure involved Magnus giving up his magic again.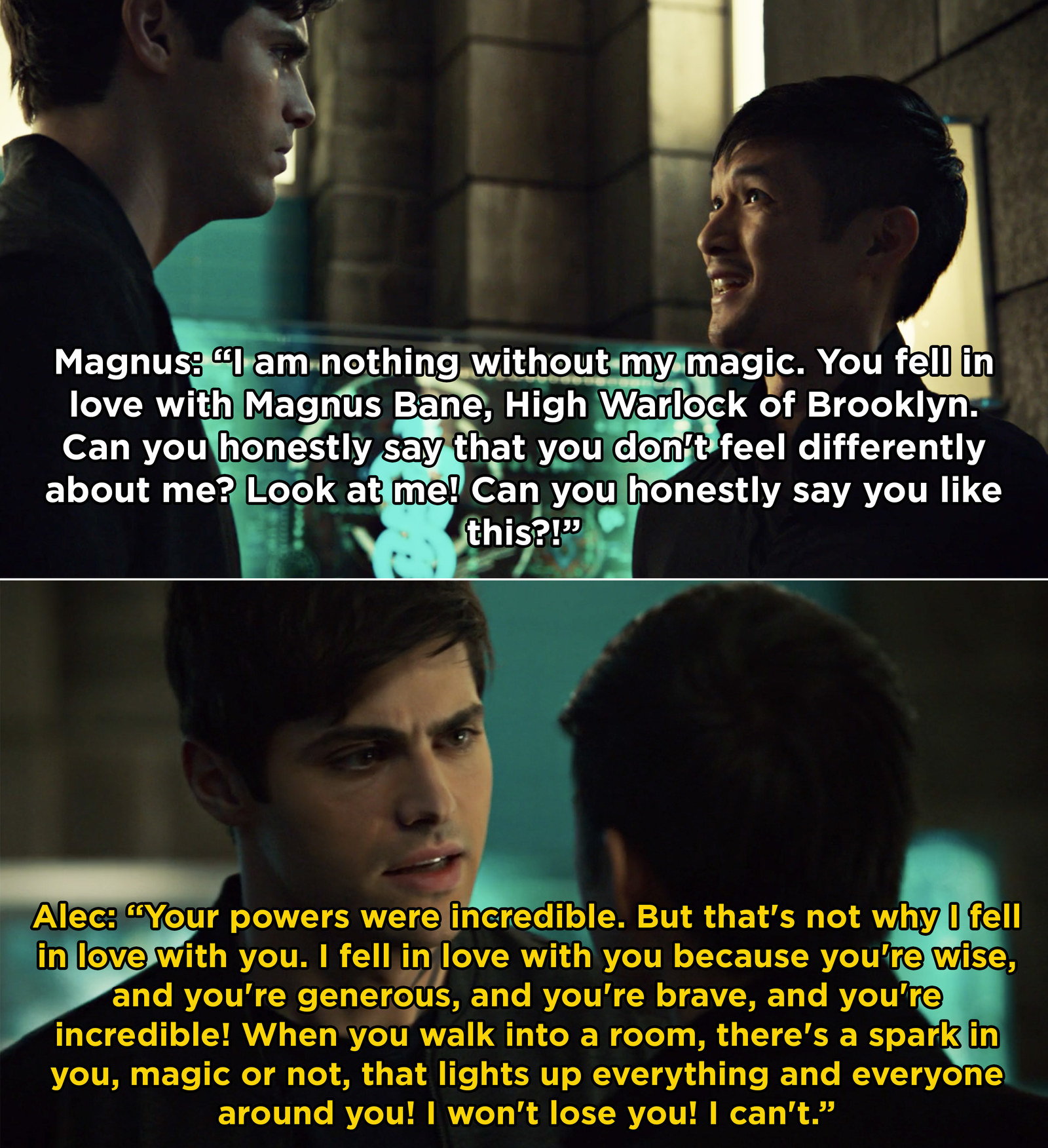 19.
Also on Shadowhunters, after battling Jonathan and talking to Lilith, Clary finally captured Jonathan and he's safely locked away...for now.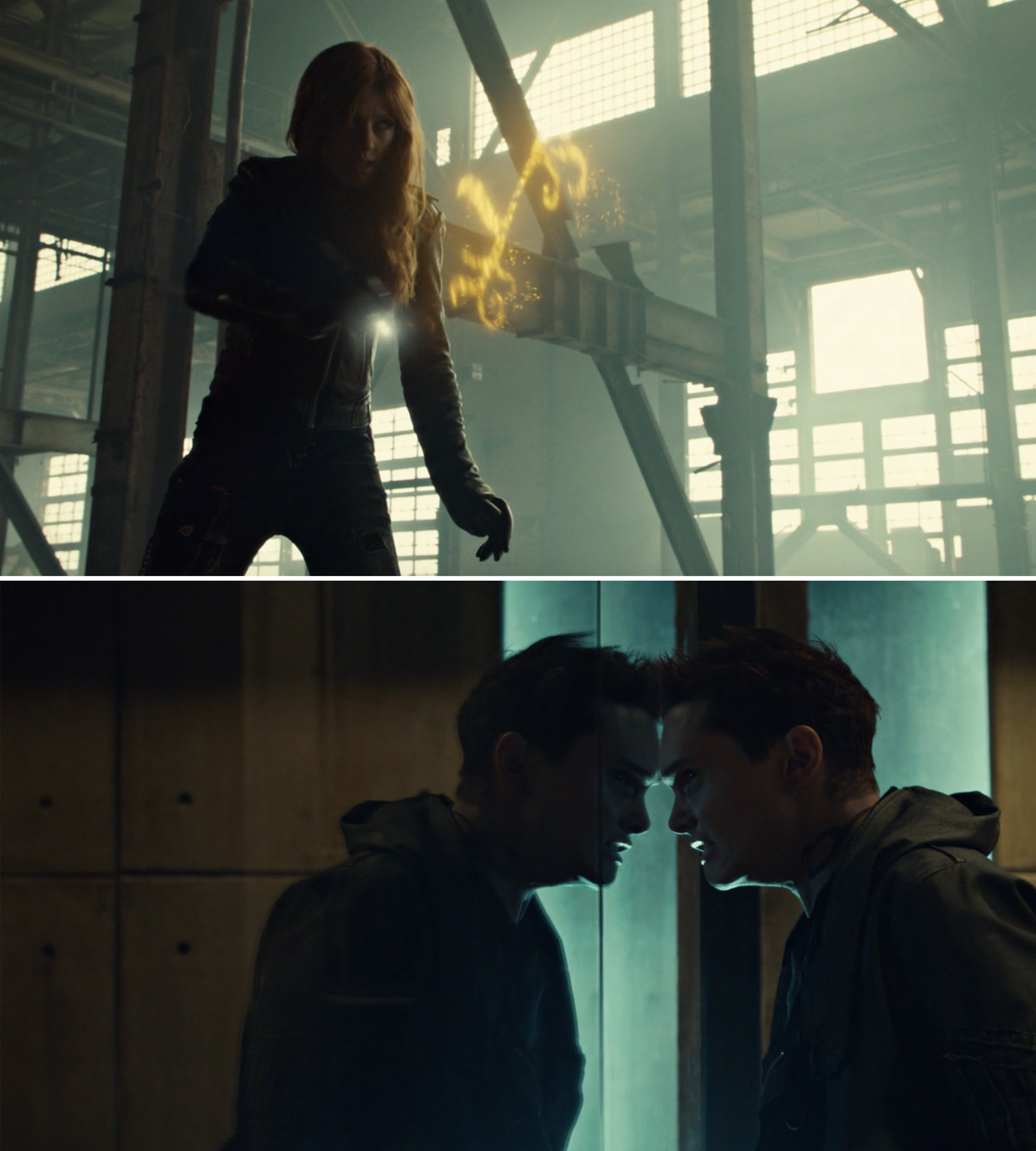 20.
During Crazy Ex-Girlfriend's penultimate episode, Rebecca went on romantic dates with Josh, Nathaniel, and Greg in hopes of narrowing down who she wants to be with in the end.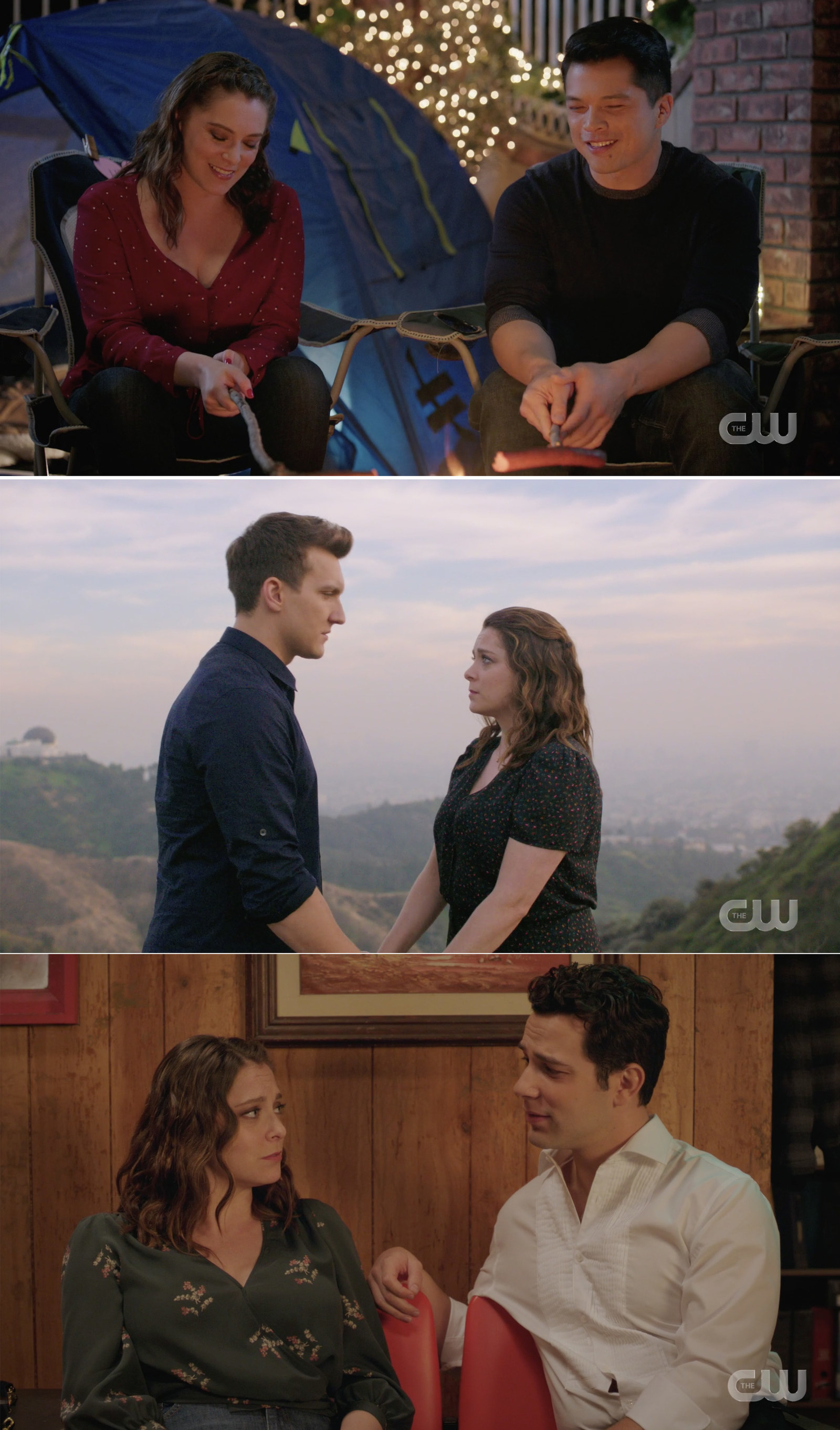 21.
Will & Grace's season finale featured Jack, Will, and Grace finally finding love: Jack got married to Estefan, Will proposed to McCoy, and Grace spontaneously left for Italy with Marcus.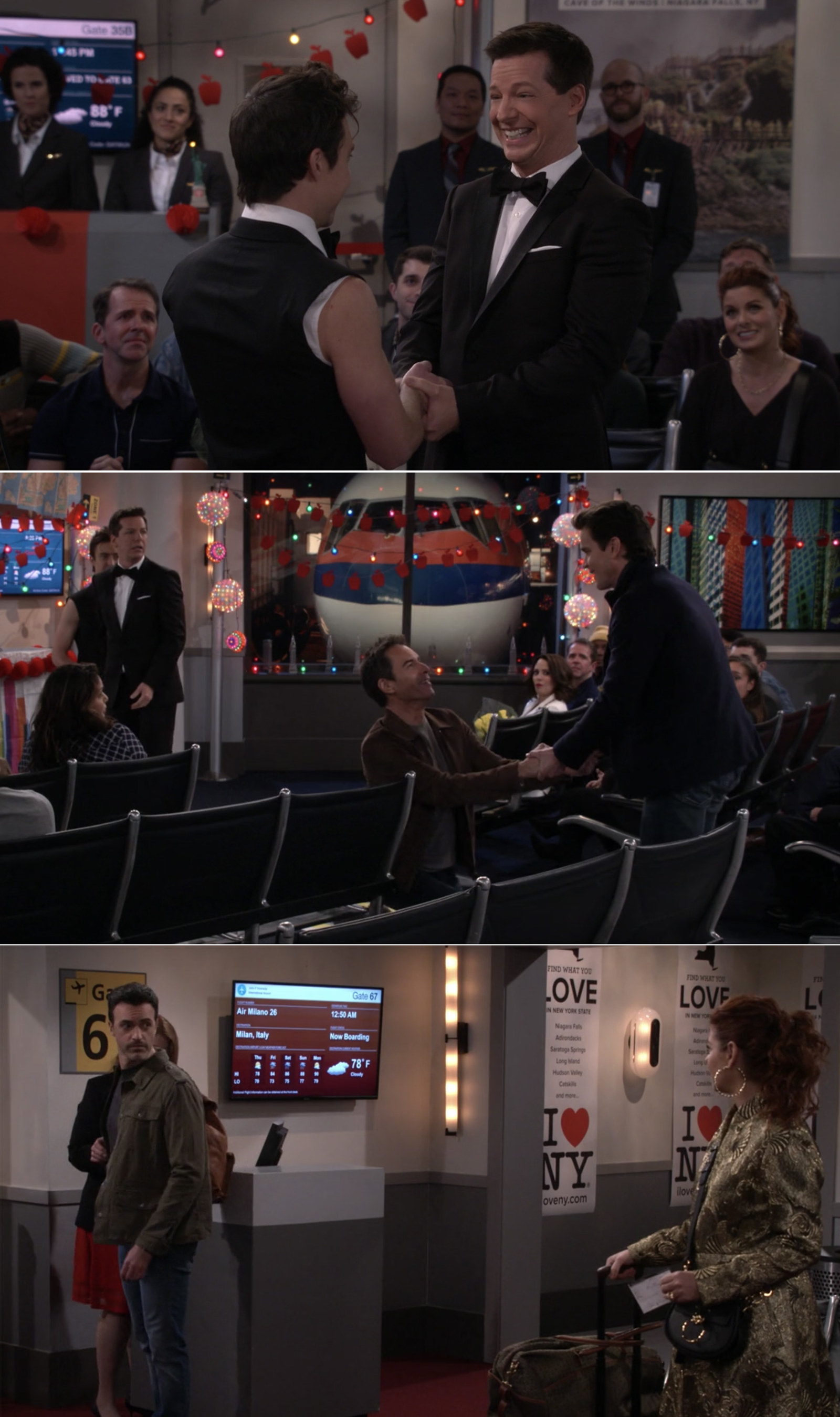 22.
You're the Worst aired its series finale with Jimmy and Gretchen deciding not to get married, but instead making the choice every single day to continue loving each other — we learn that they do stay together and eventually have a kid.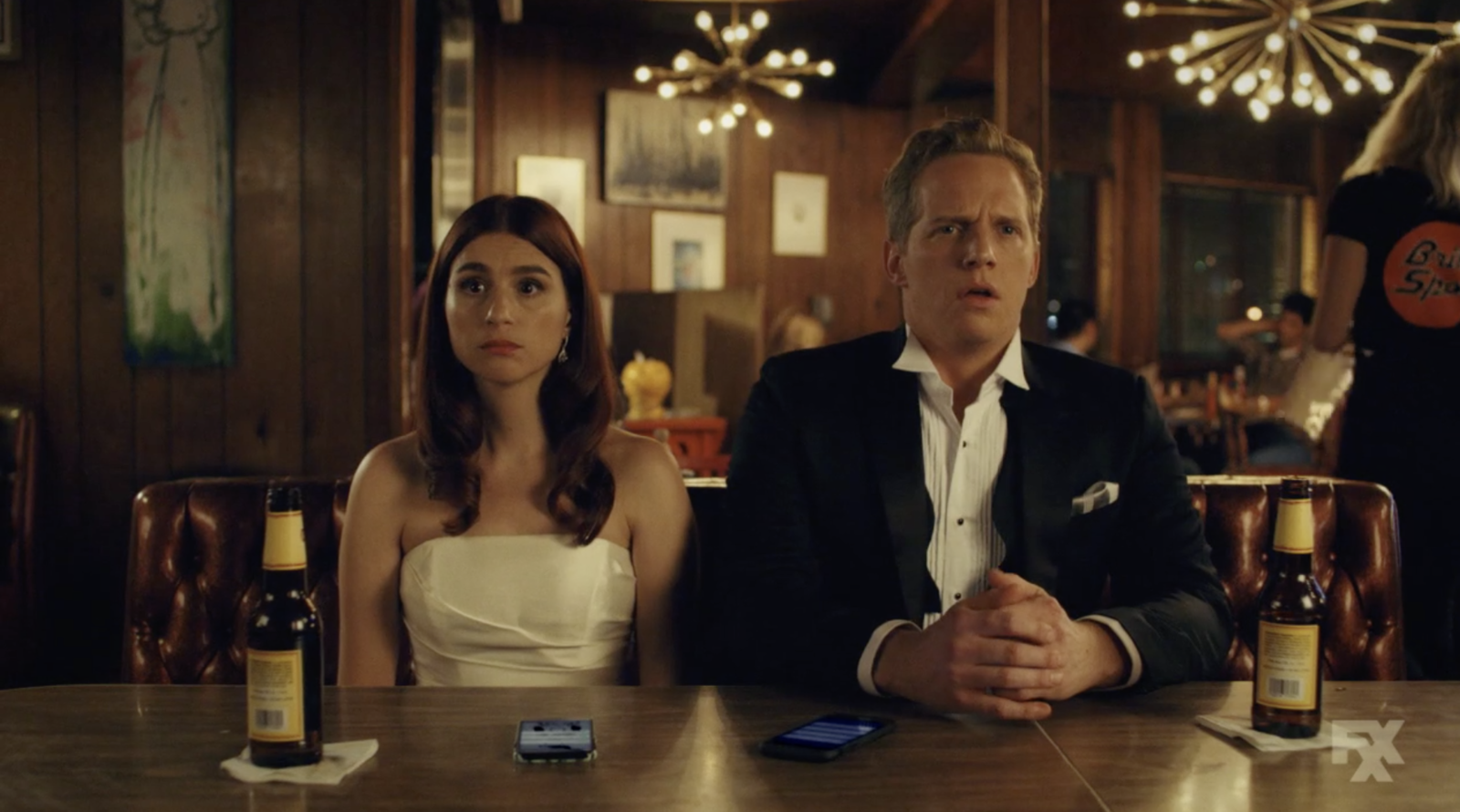 23.
Cloak & Dagger returned with Season 2 and featured the shocking reveal that Mayhem exists as her own being, instead of just inside Brigid O'Reilly like in the comics.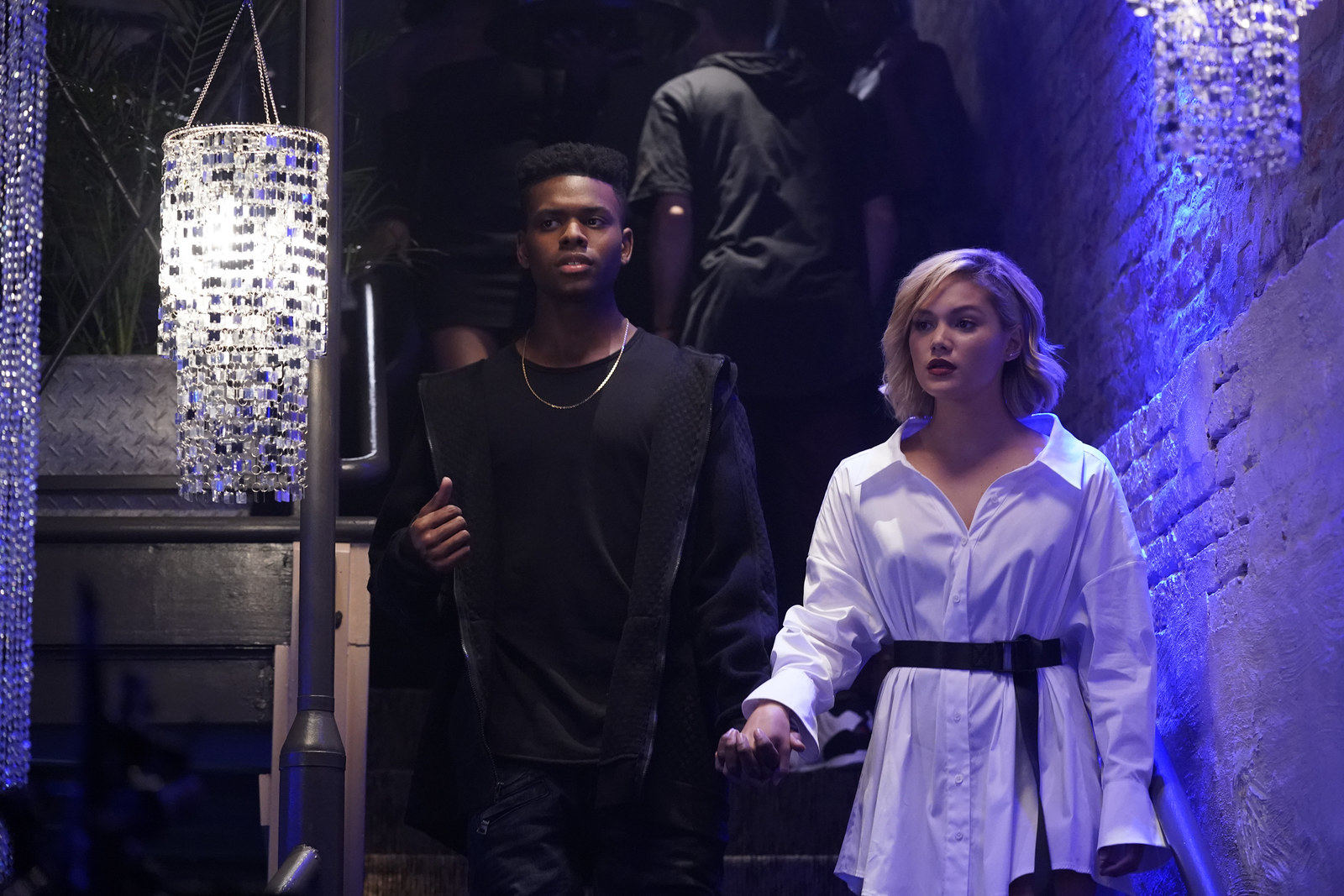 24.
On The Magicians, The Monster realized the body he procured for his sister is failing, so he kidnaps Julia in hopes that her body is stronger.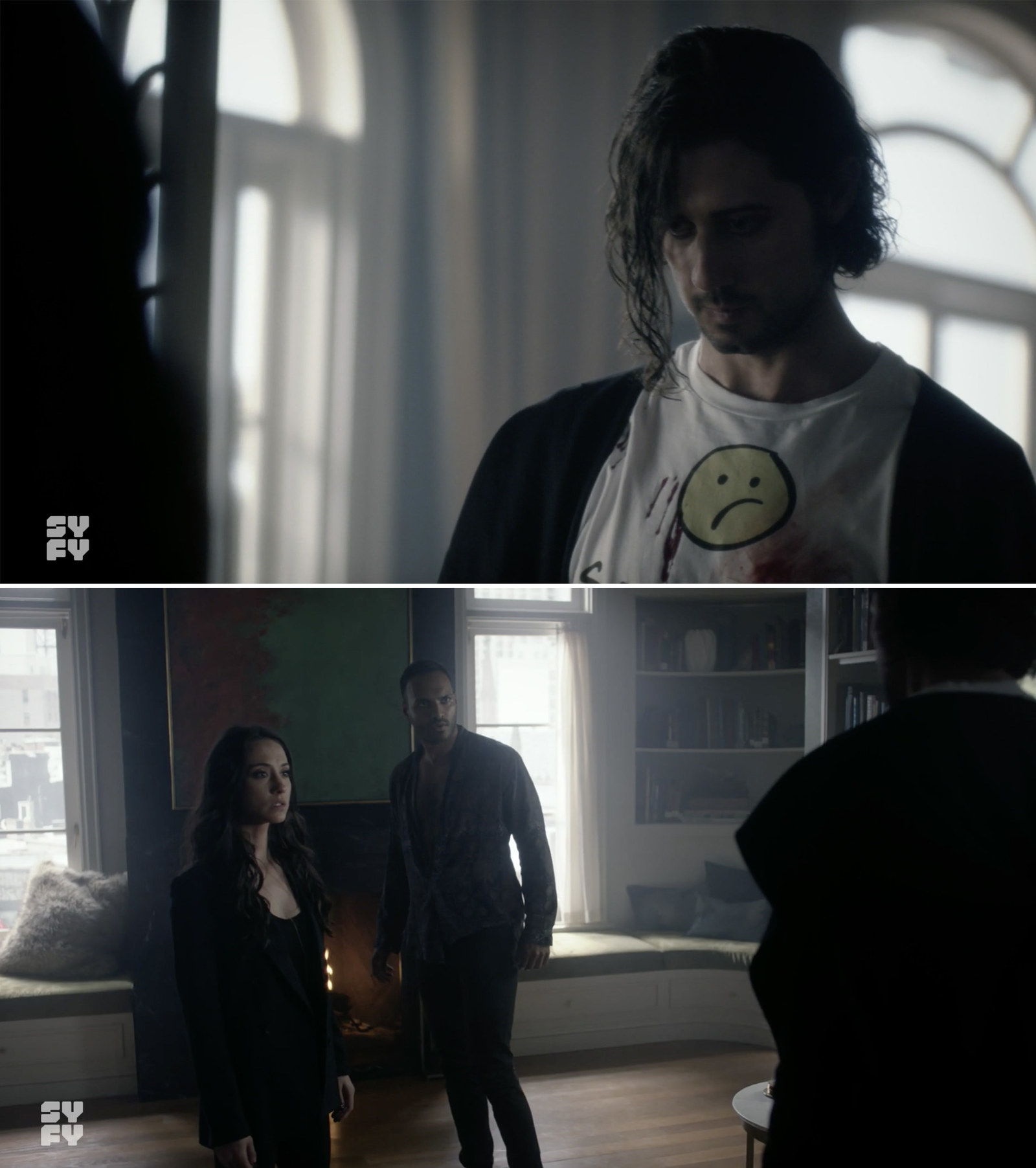 25.
Also on The Magicians, Kady and Zelda end up trapped in the poison room and I don't think I have to remind you that this is REALLY bad.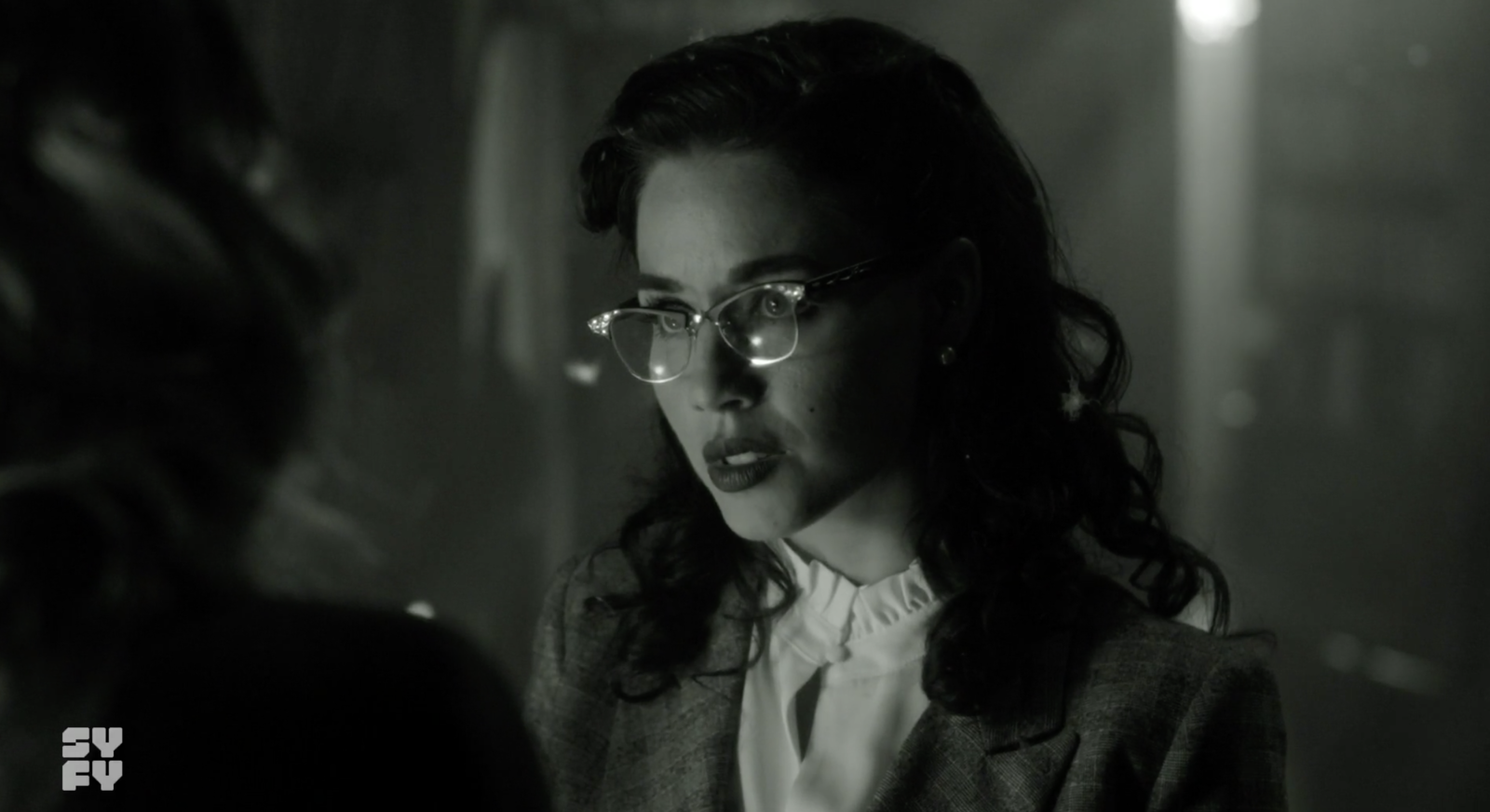 26.
After last week's brutal deaths, The Walking Dead ended Season 9 on a quieter note with the gang dealing with a brutal blizzard — the most memorable moment was Negan risking his own life to save Judith.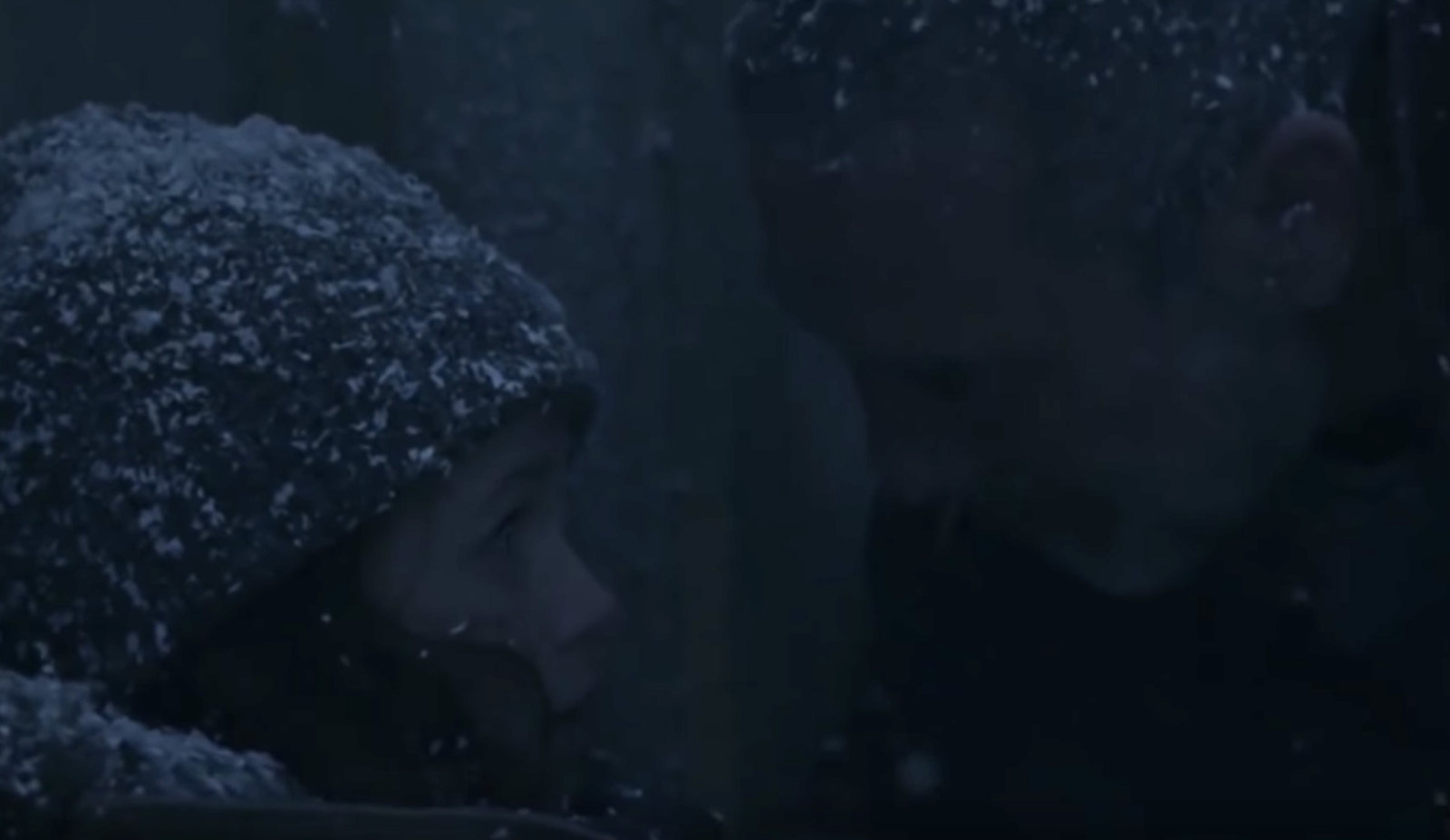 27.
And finally, on Whiskey Cavalier Scott Foley's real-life wife Marika Dominczyk guest-starred as as Tyna Marek, an undercover CIA agent that crosses paths with the team.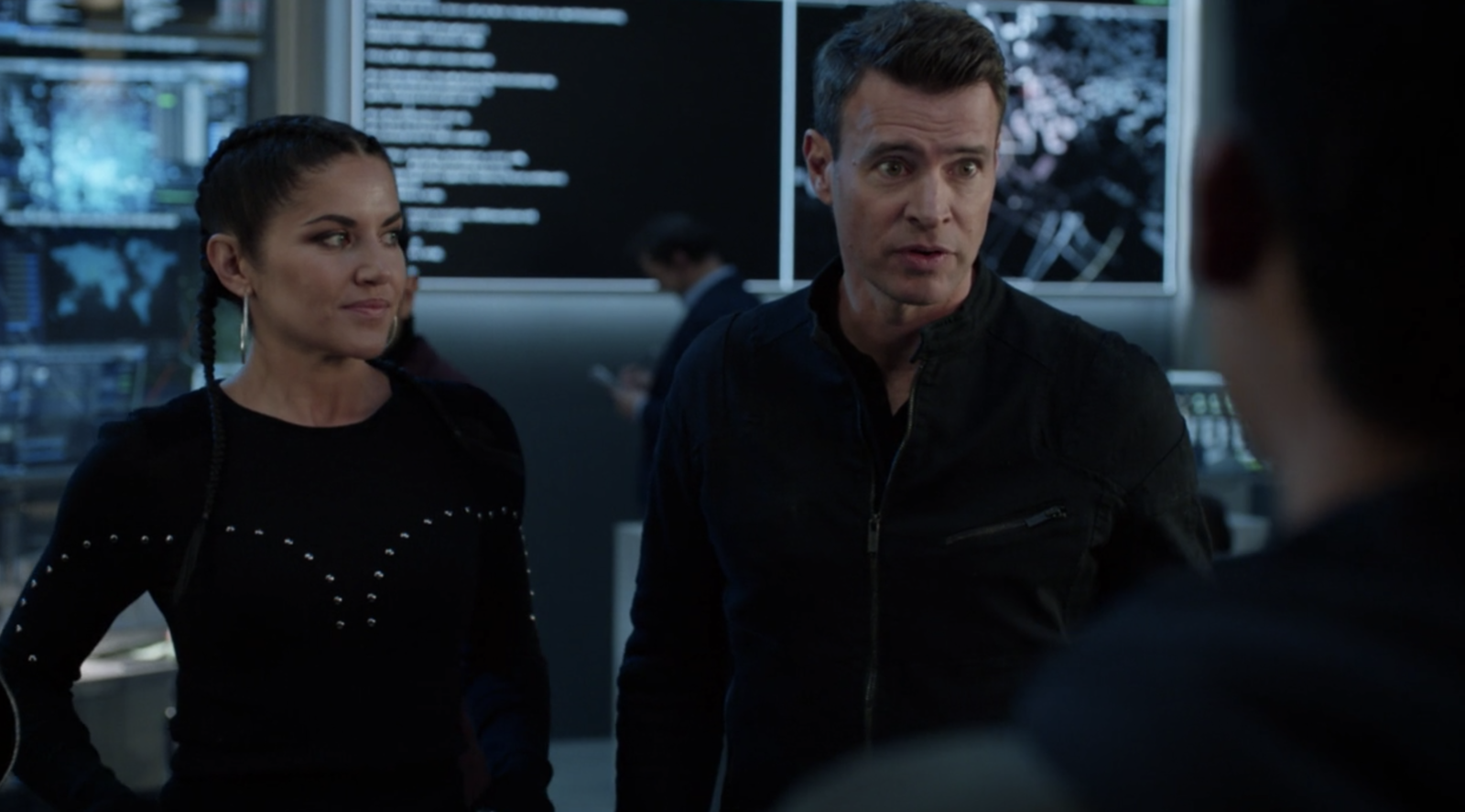 What were your favorite TV moments this week? Tell us in the comments below!