🚨 There are MASSIVE spoilers ahead for the week of April 15–21, 2022.🚨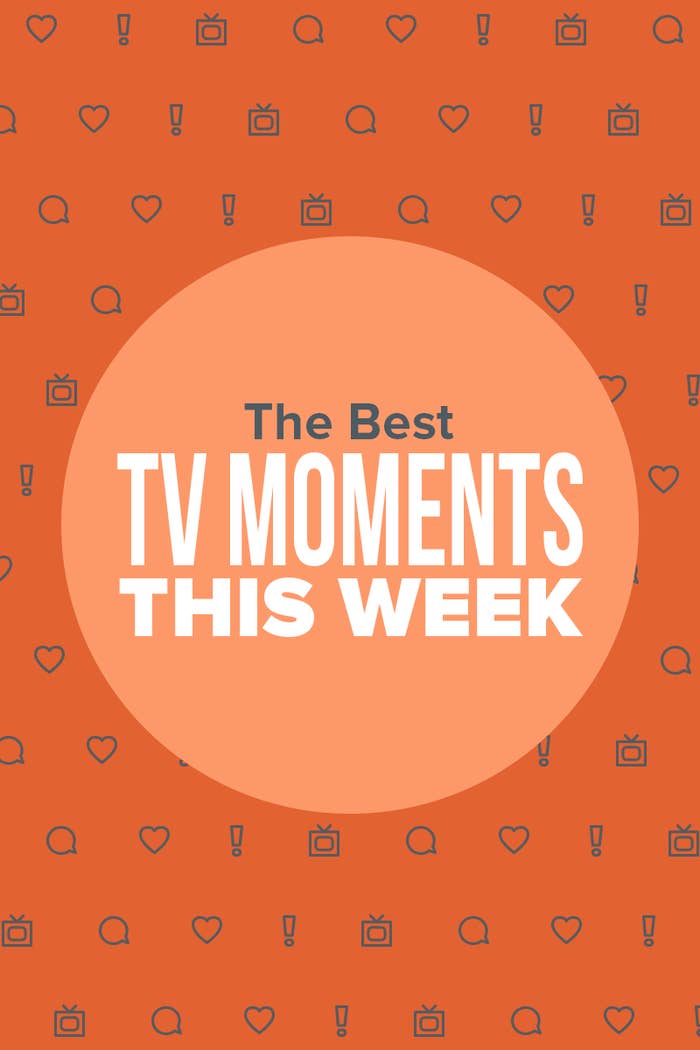 1.
First, The Flight Attendant returned with the first two episodes of Season 2 this week. The new season kicked off with Cassie, who is now a year sober, working for the CIA as an informant and just trying to keep her life as stable as possible. Of course, this all changed when she spied a woman pretending to be her moments before an explosion. Kaley Cuoco is playing several versions of Cassie this season, and it's already so good.

2.
On Moon Knight, everything changed when Marc was shot by Harrow after uncovering Ammit's tomb. Then, moments later, we found Marc sitting in a psych ward alongside Layla and all of the other characters we've met, with Harrow being a doctor at the institution. This was a wild and absolutely perfect twist that was taken directly from the 2016 Moon Knight comics.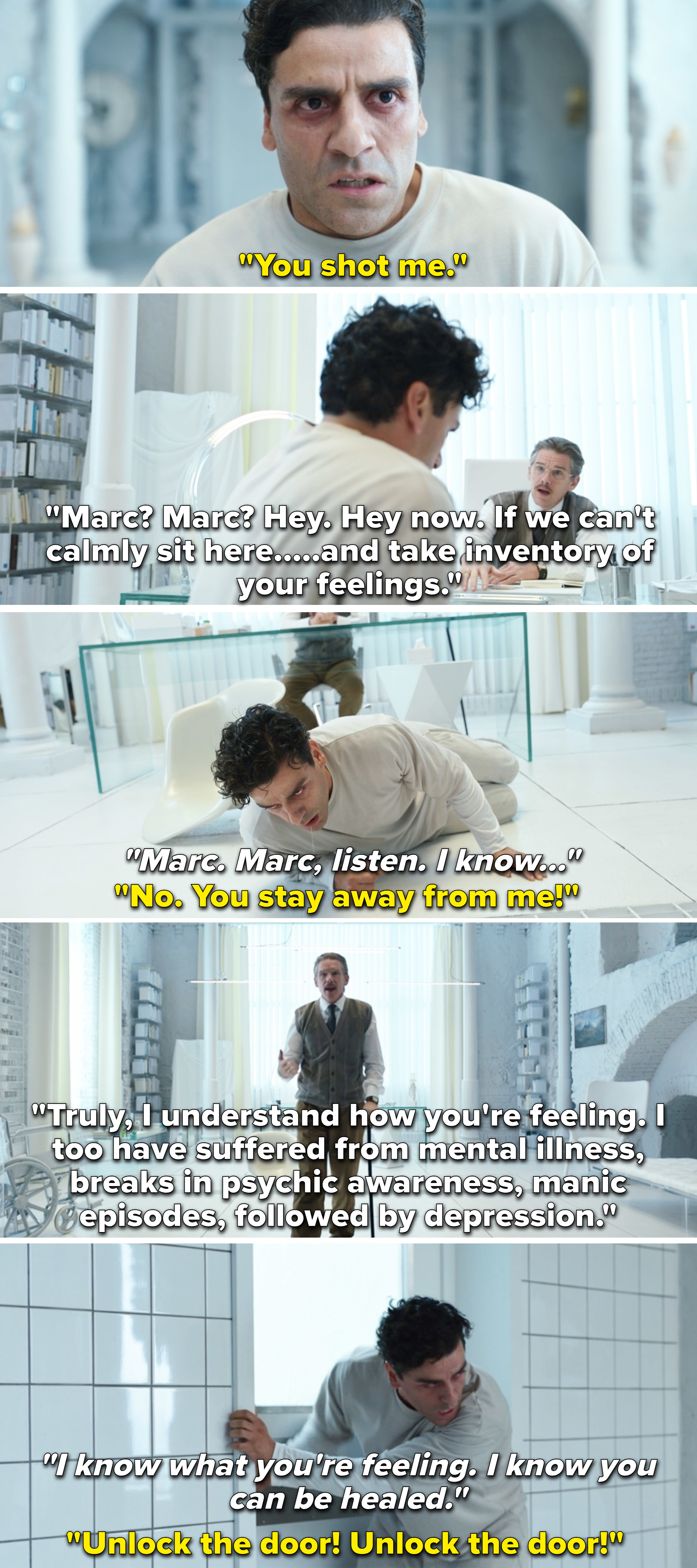 3.
And on Moon Knight, the episode ended with Marc running through the psych ward and reuniting with Steven, and then the duo hilariously coming face-to-face with Taweret, the ancient Egyptian goddess of childbirth and the protector of women and children. Basically, Oscar Isaac is just acting his face off on this show, and I'm obsessed.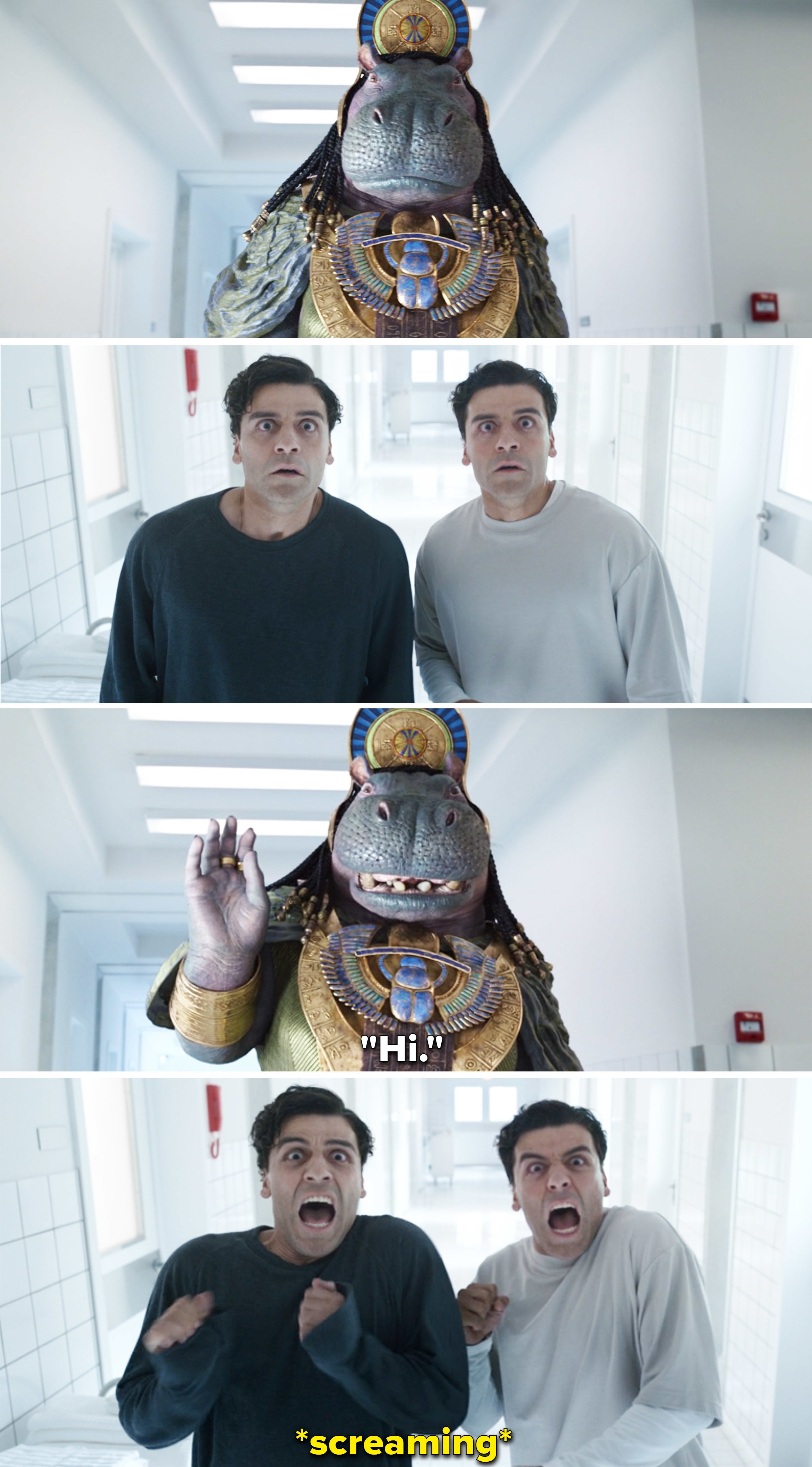 4.
Russian Doll returned with, dare I say, a perfect second season. The new season found Nadia traveling back in time and trying to save her family's fortune before it's stolen. Once again, Natasha Lyonne brings her A-game this season, and Annie Murphy perfectly joins the cast as a young version of Ruth.

5.
Better Call Saul kicked off its final season with two new episodes. The premiere featured the return of Betsy and Craig Kettleman, aka the couple Jimmy represented way back in Season 1. Jimmy and Kim paid the Kettlemans a visit, which turned into Kim threatening them. The premiere also started with a flash forward, this time not in black and white, as we saw Jimmy's place getting cleaned out after the events of Breaking Bad. These shows are finally going to intersect A LOT this season, and I'm so ready for it.

6.
Black-ish officially ended after eight seasons this week. The series finale showed Bow and Dre deciding to move out of their beloved home of 17 years in Sherman Oaks, to a new house in a predominantly Black neighborhood. The episode was filled with tearful goodbyes, but none of them hit me as hard as when Bow and Dre said how much they love each other while standing in their empty house.

7.
On the Ghosts Season 1 finale, Thor revealed that he put a Norse curse on Sam and Jay's house, which could be the reason why everything is going wrong before their opening. After offering to rid the house of the curse, Thor told Sam that this could also stop her from seeing the ghosts. This led to a very touching moment where the ghosts thanked Sam in case she wouldn't be able to see them anymore, and it made me weep.

8.
And on Ghosts, Isaac and Nigel finally revealed in front of everyone that they like each other, and it was simply such a wholesome and sweet moment. I just love this show so much.

9.
On FBI, while looking into a terrorist's lab, Maggie was exposed to a chemical weapon, which ended up landing her in the hospital. Maggie's near-death experience led to some amazing moments with OA that my little shipper heart couldn't handle. Maggie will be missing from the remaining episodes this season as Missy Peregrym goes on maternity leave.

10.
On This Is Us, at Kate and Philip's wedding, we watched as Rebecca's Alzheimer's has progressively gotten worse, namely she kept thinking that Kevin was actually Jack.

11.
And on This Is Us, at the wedding reception, Rebecca performed a beautiful song for Kate and Philip. The lyrics were actually set to the This Is Us theme song that usually plays over the closing credits. Unsurprisingly, Mandy Moore knocked it out of the park with this episode and proved once again that she deserves (and needs) an Emmy Award for her work on this show.
12.
On 9-1-1: Lone Star, Tommy decided to confront Julius on why he missed Charles' funeral, and the confrontation led to a surprising kiss between Tommy and her estranged brother-in-law.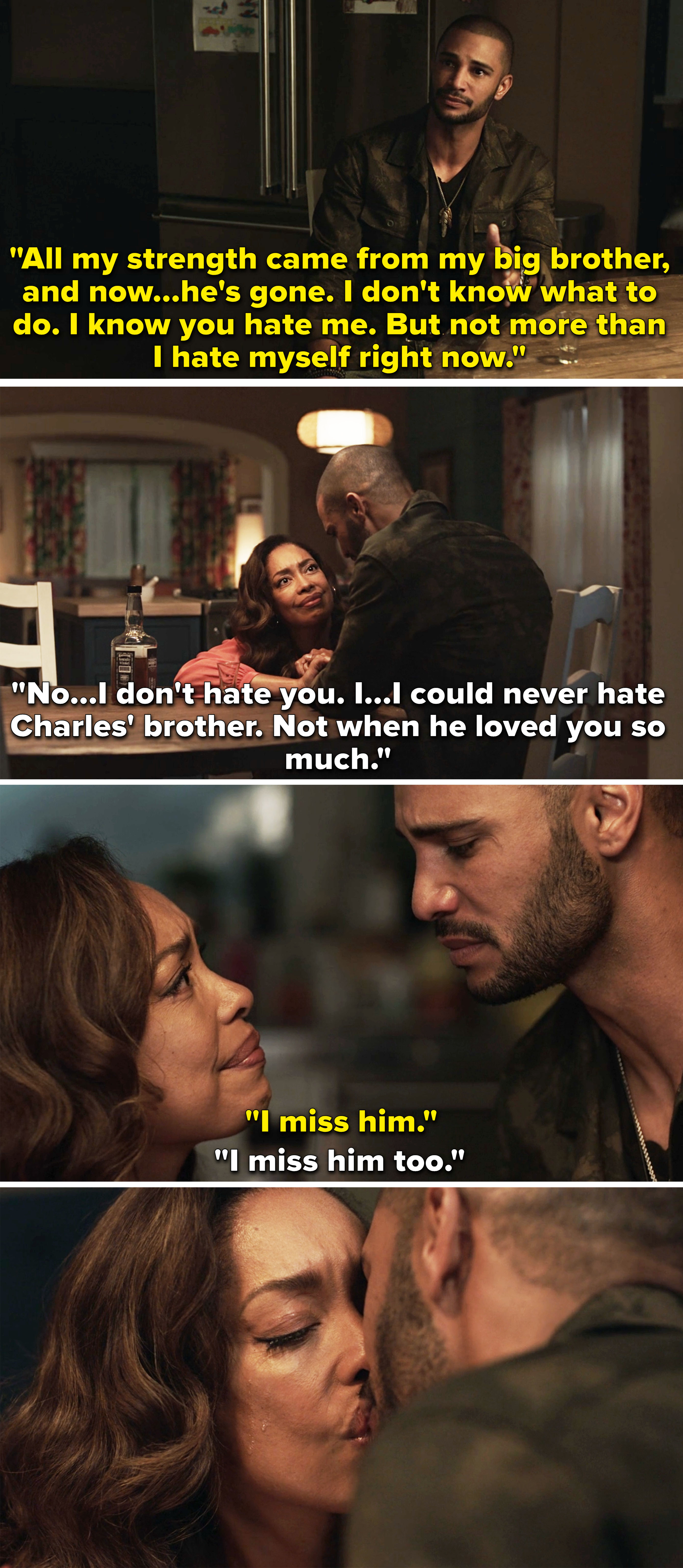 13.
And finally, The First Lady premiered this week. Starring Viola Davis, Michelle Pfeiffer, and Gillian Anderson, the series chronicles the lives of three first ladies — Michelle Obama, Betty Ford, and Eleanor Roosevelt — as they navigate their changing lives and try to leave their marks outside of their husbands' shadows.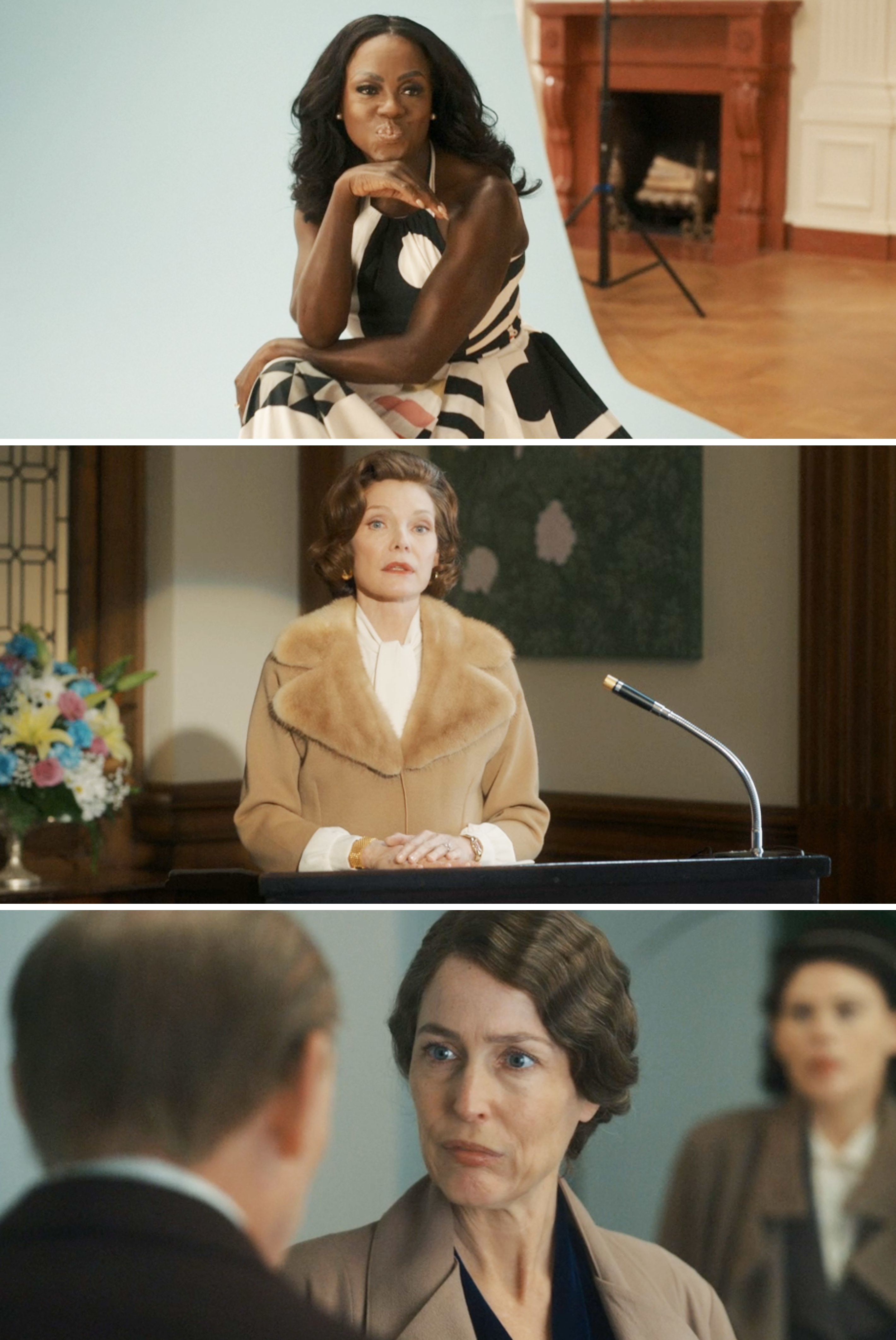 We can't fit everything into one post, so what were your favorite TV moments this week? Tell us in the comments below!