🚨Obviously MASSIVE spoilers ahead! 🚨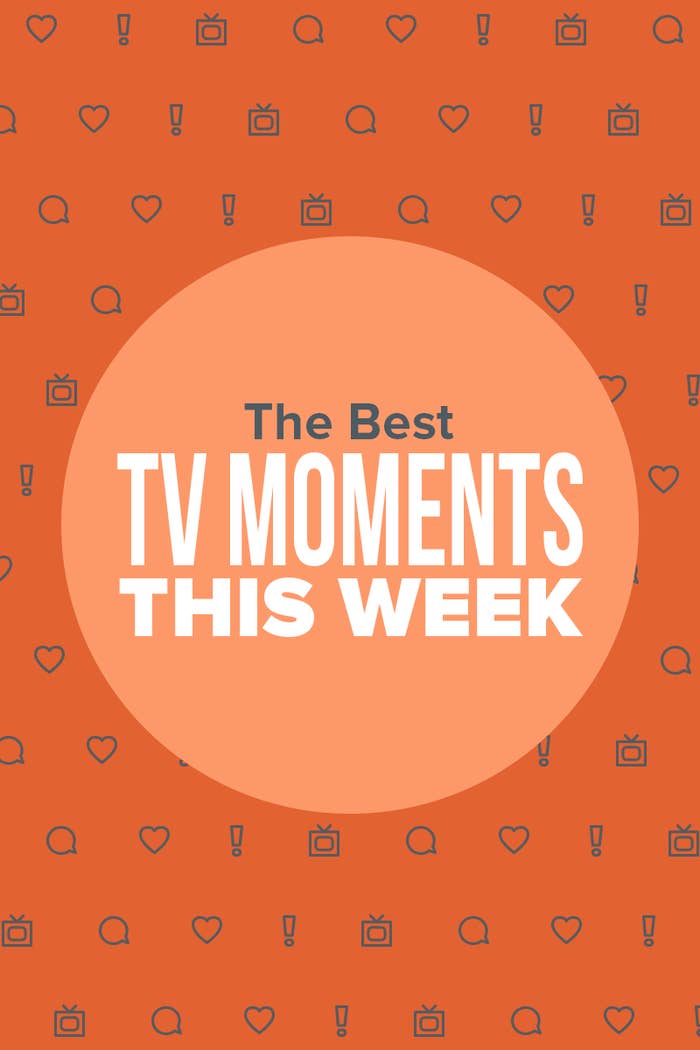 1.
First, Killing Eve returned with Season 3 and featured Eve moving on after being shot by Villanelle, while Villanelle reunited with Dasha, her ex-assassin mentor.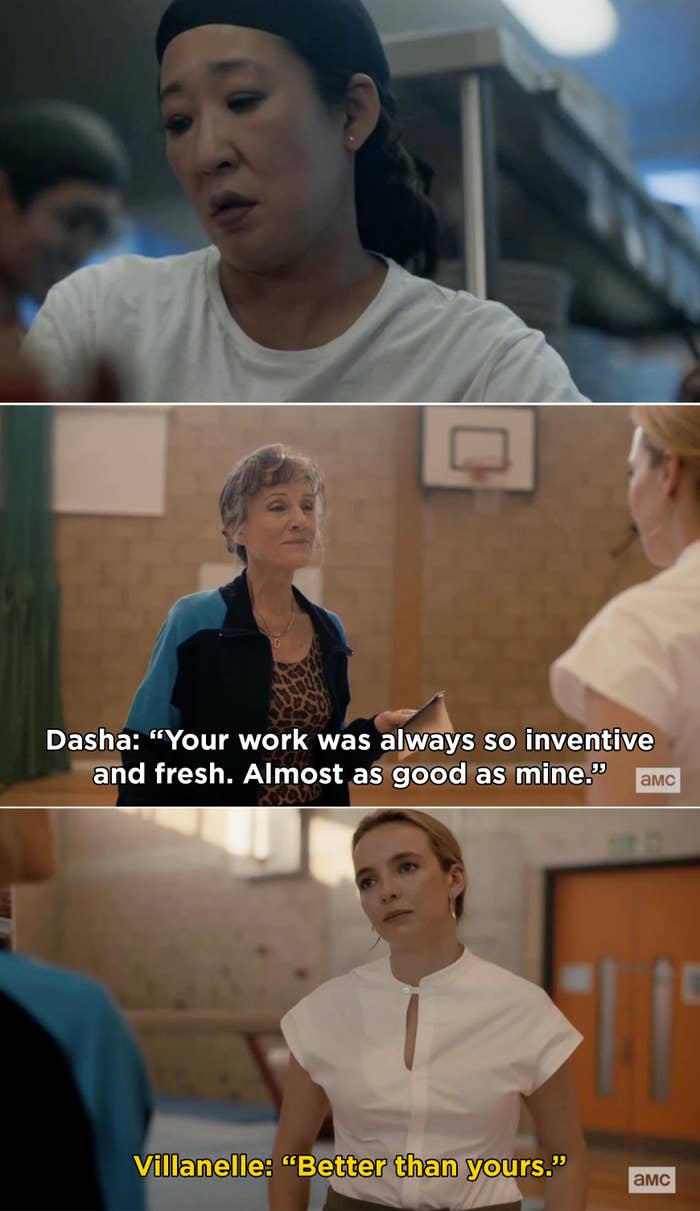 2.
Also on Killing Eve, while arriving at Kenny's new office, Eve shockingly found him dead — RIP Kenny and his adorable shorts.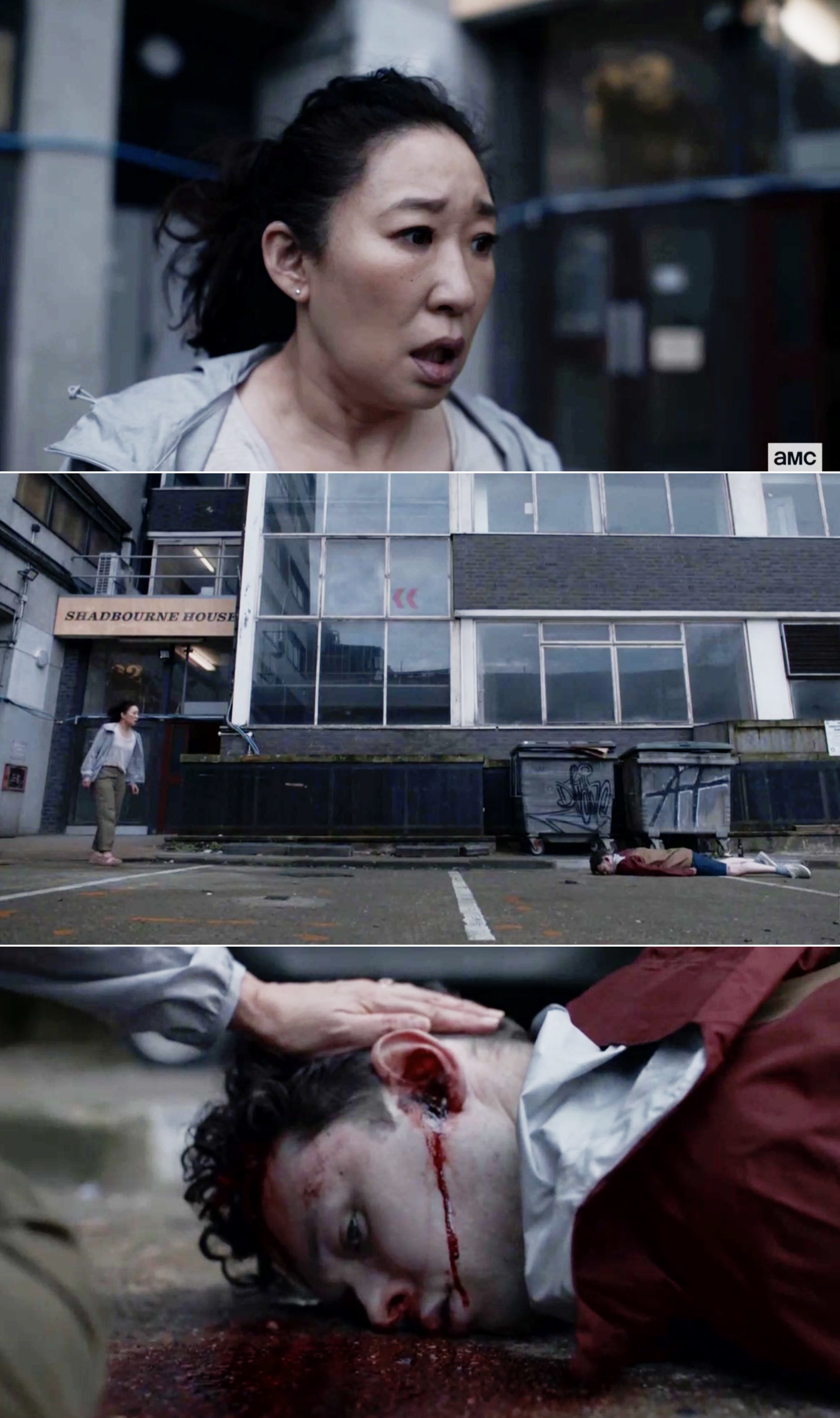 3.
Run premiered on HBO this week. The series follows Ruby and Billy, exes who made a pact that if either of them texted the word "run" and the other replied the same, they would drop everything, meet, and travel across the US together.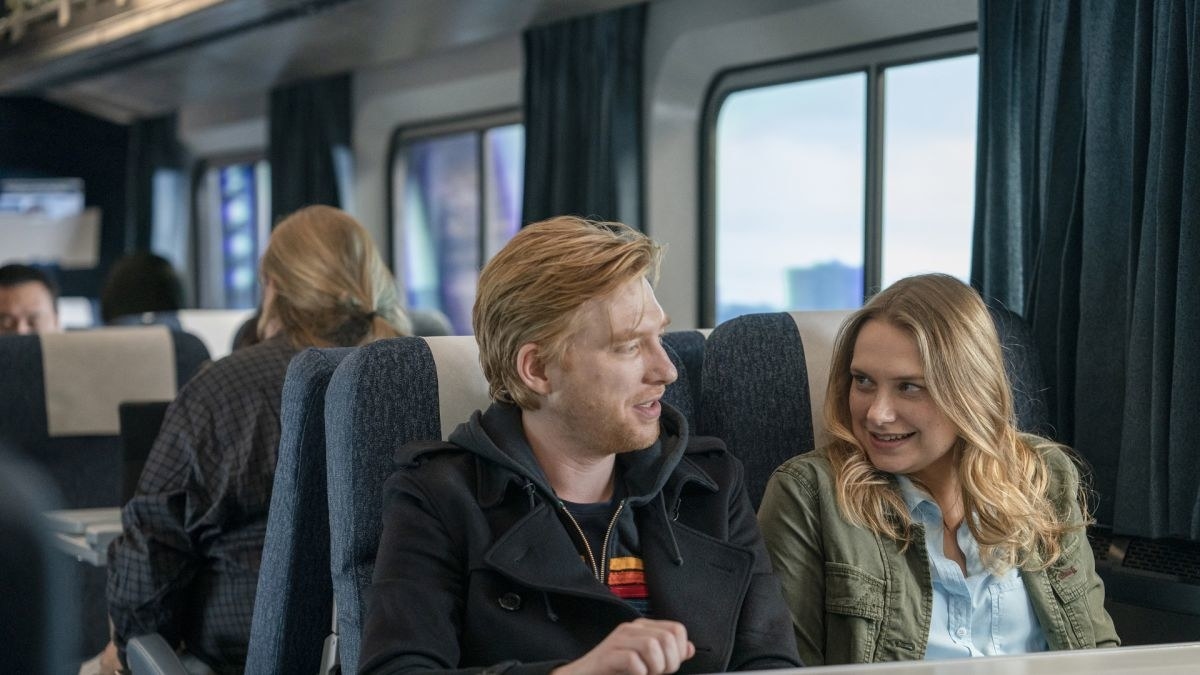 4.
Also on Run, Merritt Wever and Domhnall Gleeson's chemistry is already absolutely incredible, especially when Billy explained why he texted "run."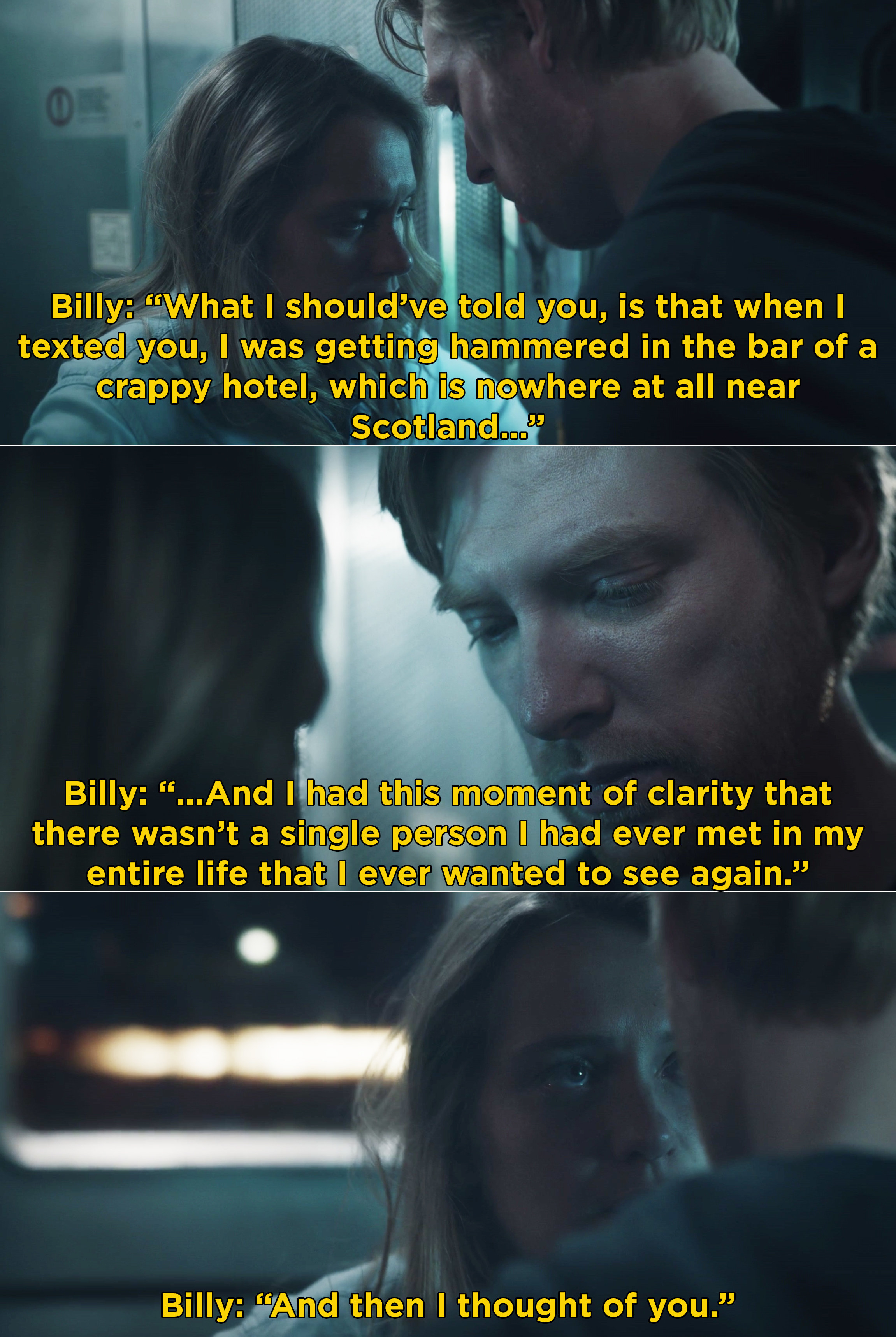 5.
On Brooklyn Nine-Nine, Jake hilariously went undercover as Kevin after Cheddar was stolen and held for ransom.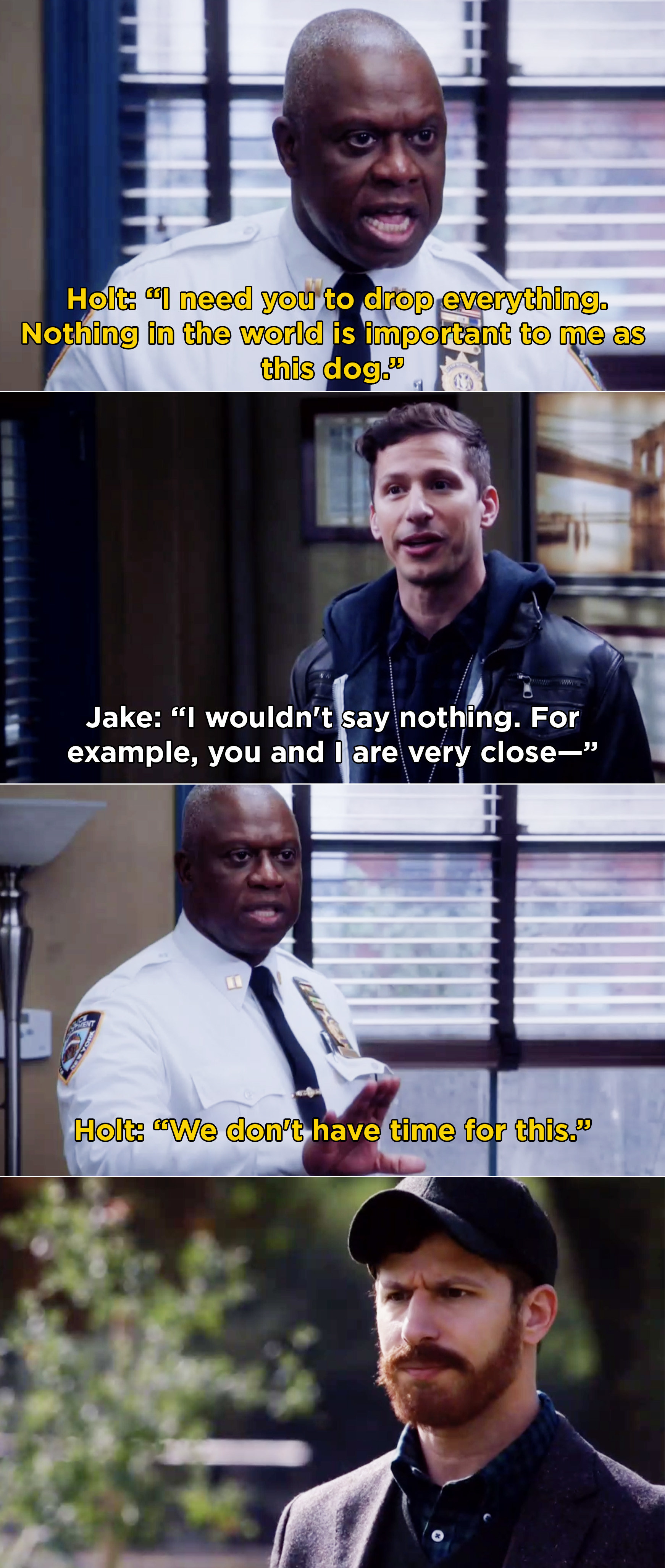 6.
Riverdale returned with its annual musical episode, which featured Kevin wanting to perform a song from Hedwig and the Angry Inch at the variety show, but Mr. Honey stopped him.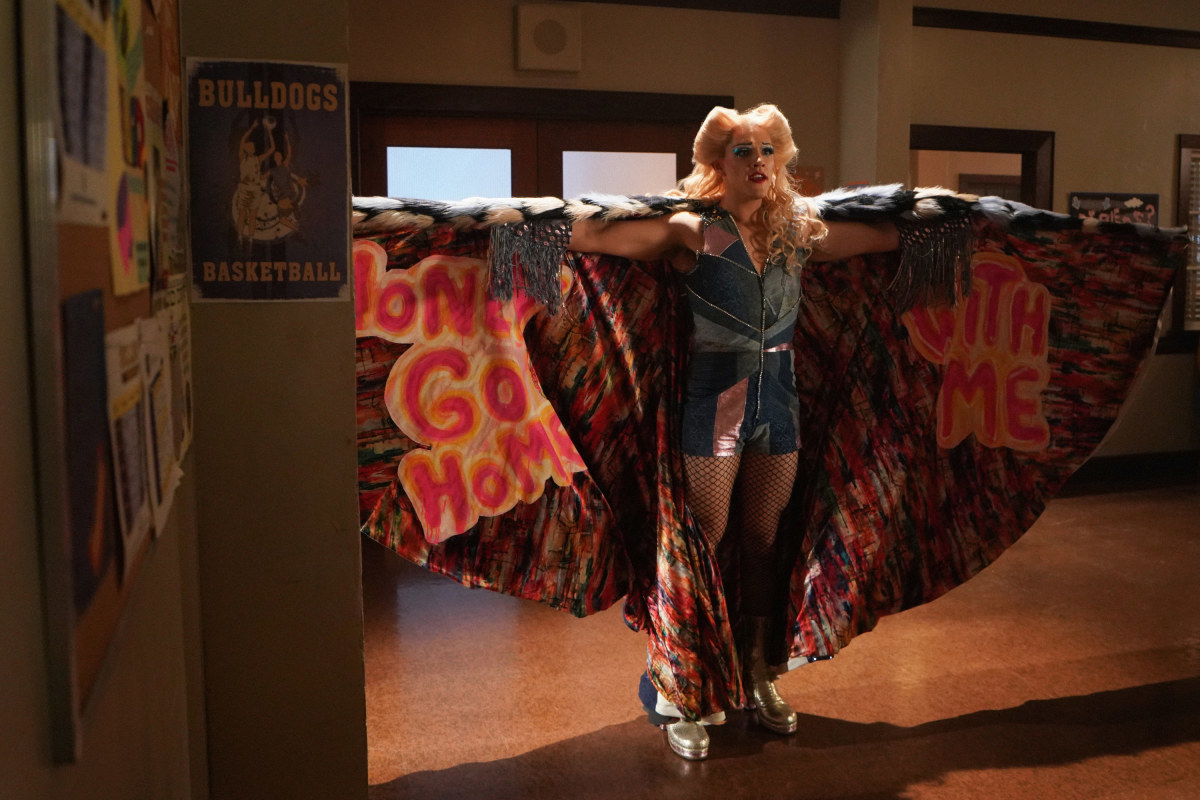 7.
Also on Riverdale, after having fights with Jughead and Veronica, Archie and Betty finally kissed and Betty fantasized about dancing with Archie, the same way she did in the pilot.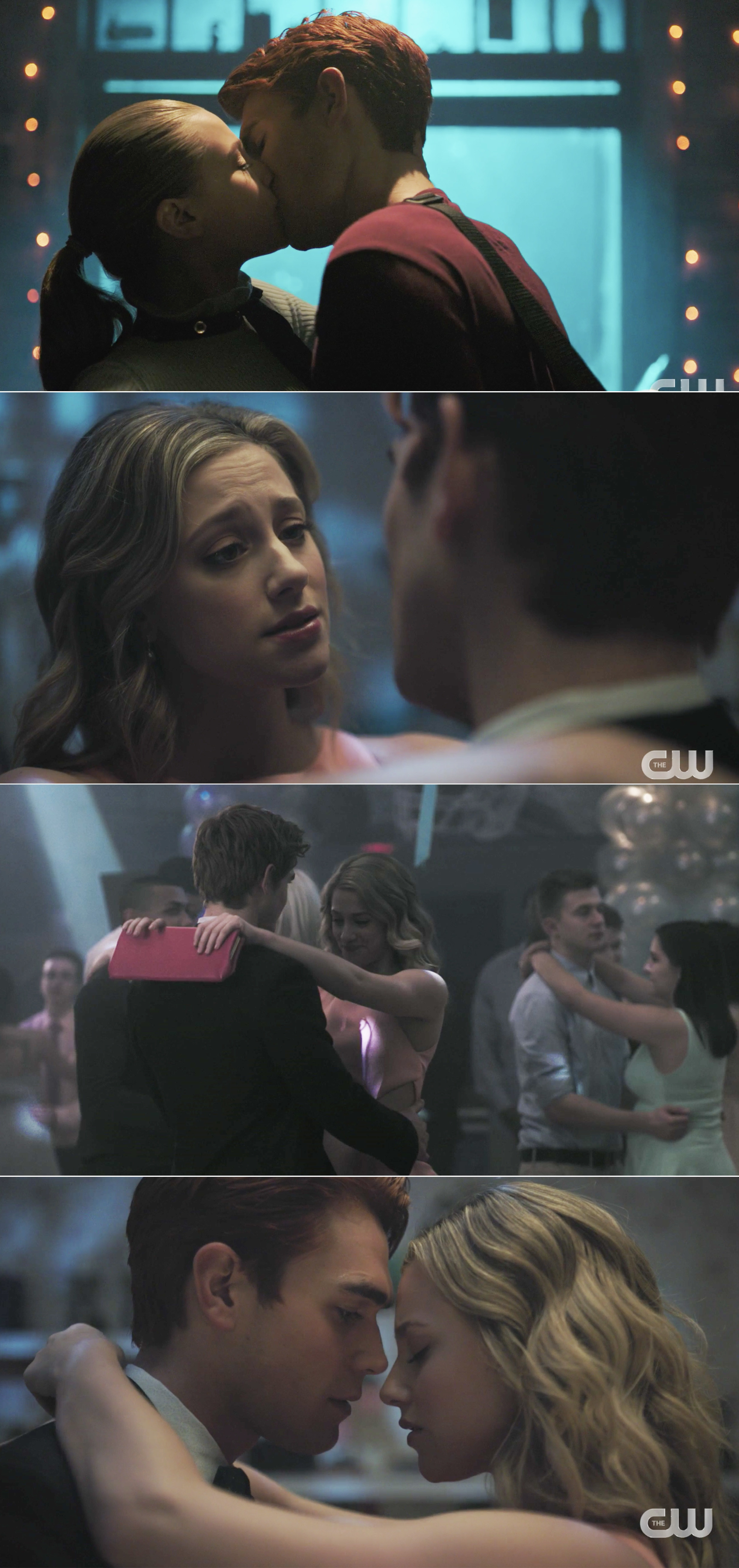 8.
On Outlander, after surviving being hanged, Roger dealt with his PTSD and eventually learned to use his voice again — Sophie Skelton and Richard Rankin each gave one of their best performances.

9.
Also on Outlander, Ian returned to Fraser's Ridge after leaving the Mohawk and revealed to Roger that he had a wife "who was lost" to him.
10.
On the Chicago Fire season finale, Foster revealed to Brett that she was applying to med school and would most likely be leaving the firehouse — Annie Ilonzeh will not be returning for Season 9.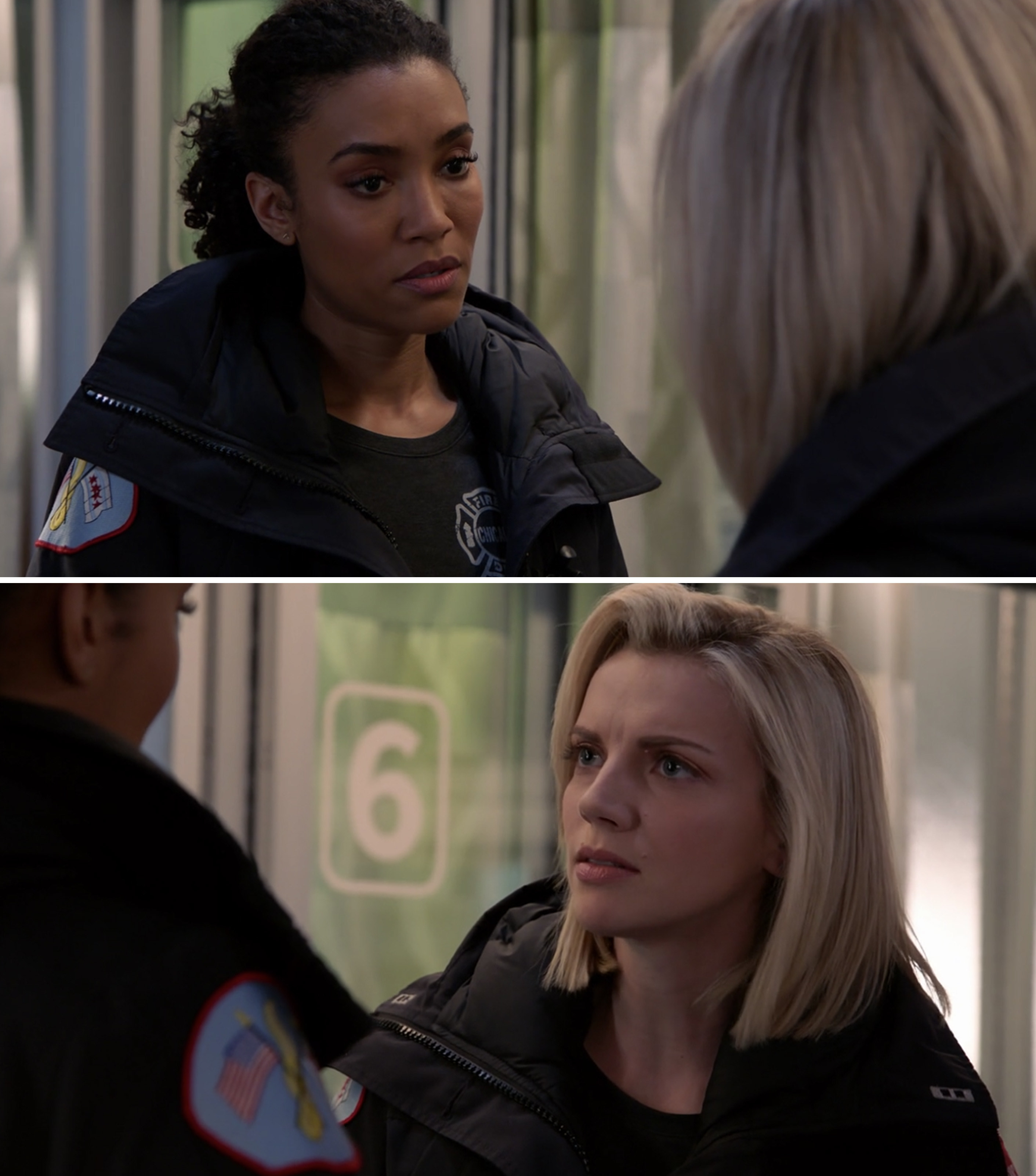 11.
On One Day at a Time, Lydia hysterically found a positive pregnancy test in the trash, so Penelope tried to figure out who it belonged to.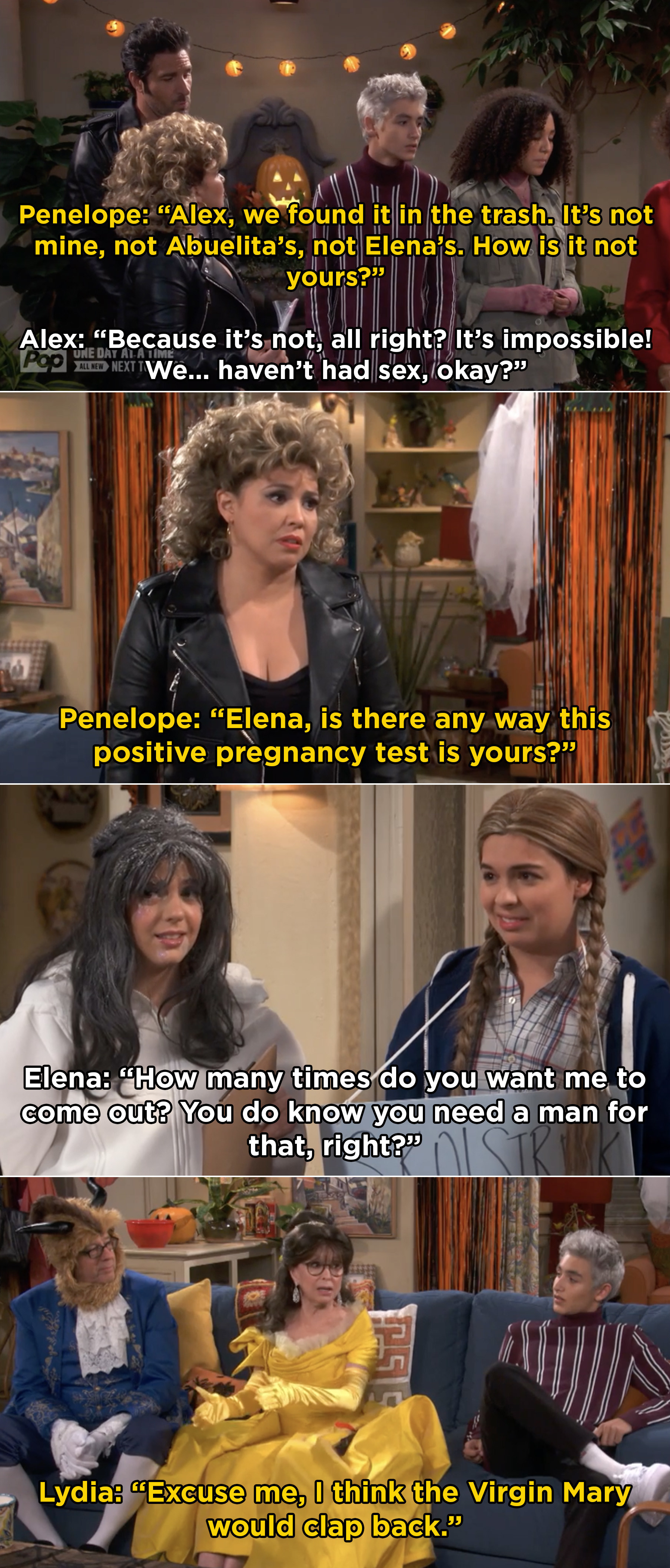 12.
Also on One Day at a Time, Avery ended up revealing that it was her pregnancy test and she and Schneider are having a baby.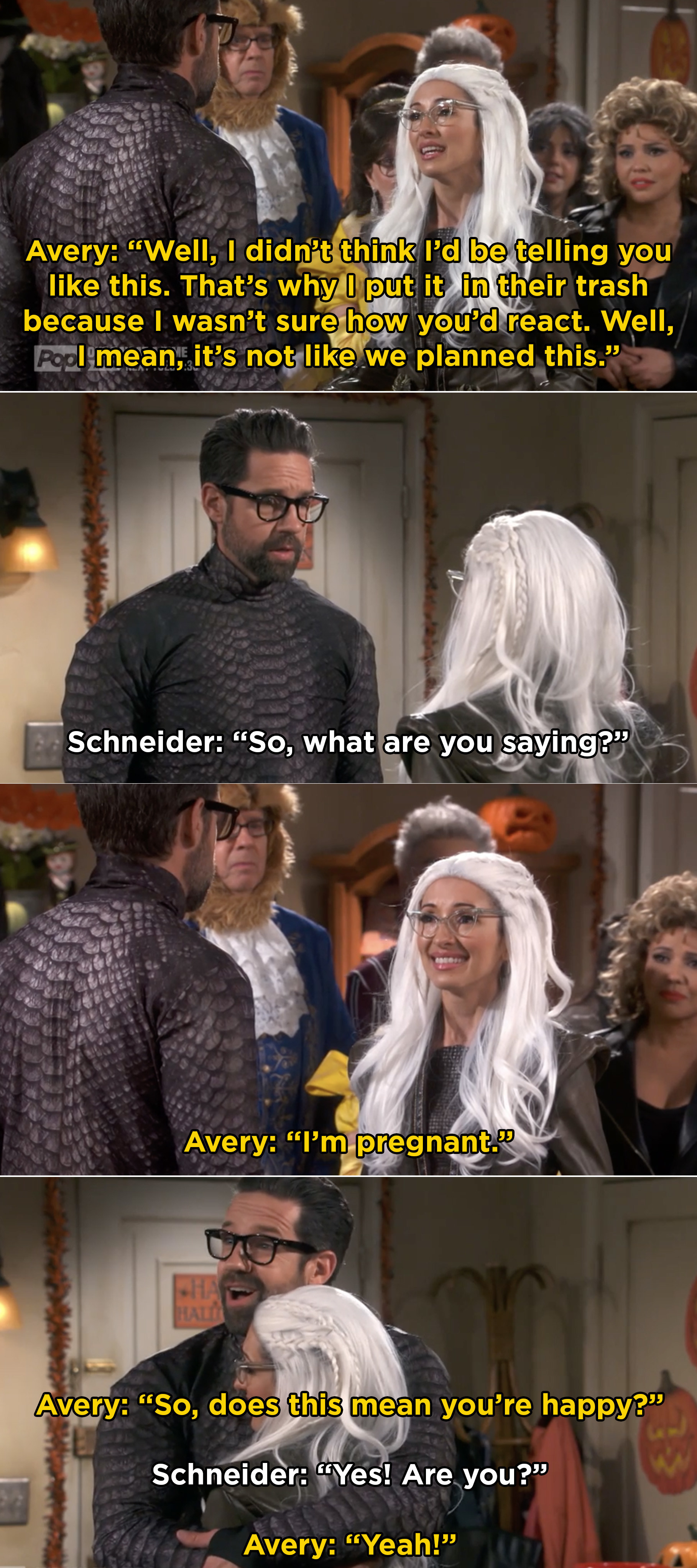 13.
On Westworld, Dolores decided to send everyone their secret Incite profiles, which revealed their past, present, and future, as well as an assessment of each.
14.
Mrs. America premiered on Hulu this week. The new series tells the story of the ratification of the Equal Rights Amendment during the 1970s and the backlash led by conservative activist Phyllis Schlafly.
15.
On 9-1-1, Jennifer Love Hewitt returned as Maddie, who had to deal with yet another traumatic event when a group of terrorists took members of the call center hostage.
16.
On How to Get Away With Murder, Annalise fought for her life after Montes revealed that she was making this a capital trial and would be pursuing the death penalty.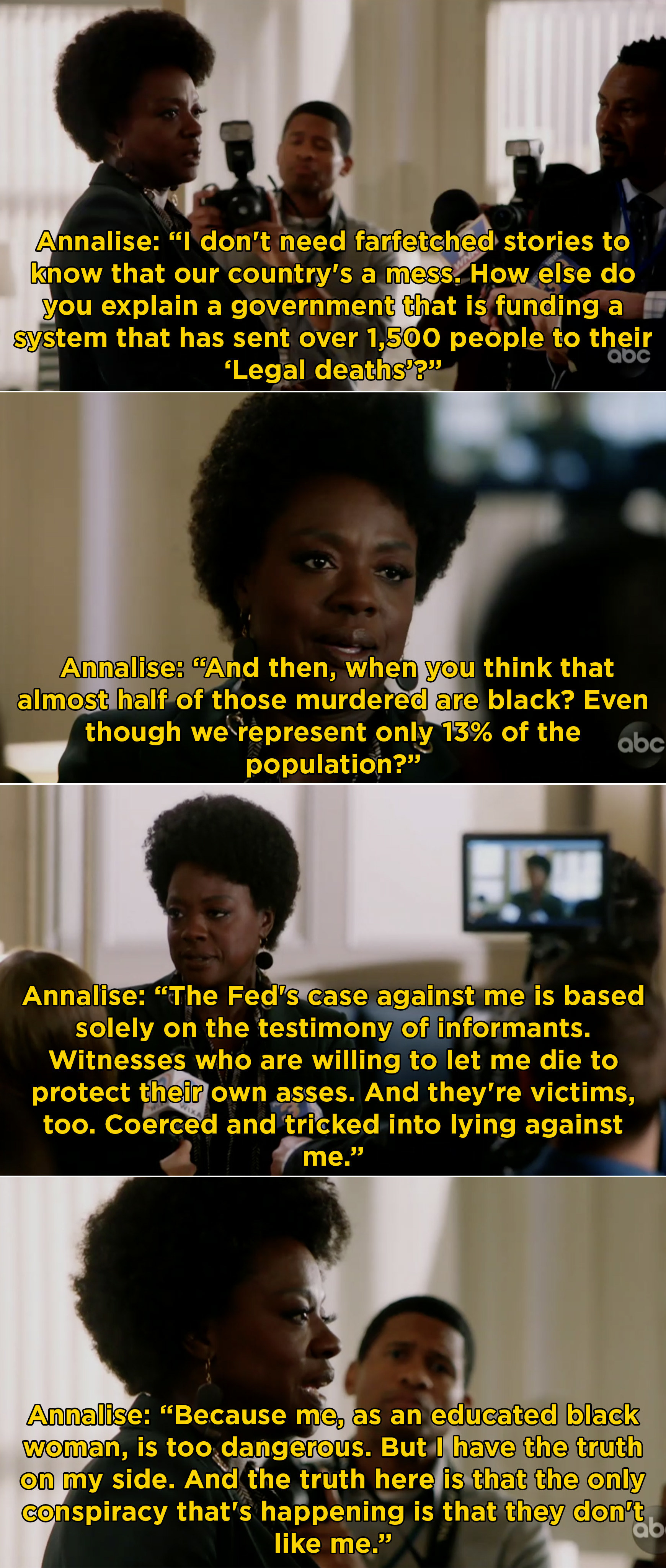 17.
Also on HTGAWM, Vivian returned and told Annalise that Hannah, Sam's sister, was the one who started "the war against Annalise" and it began because something happened between Hannah and Sam.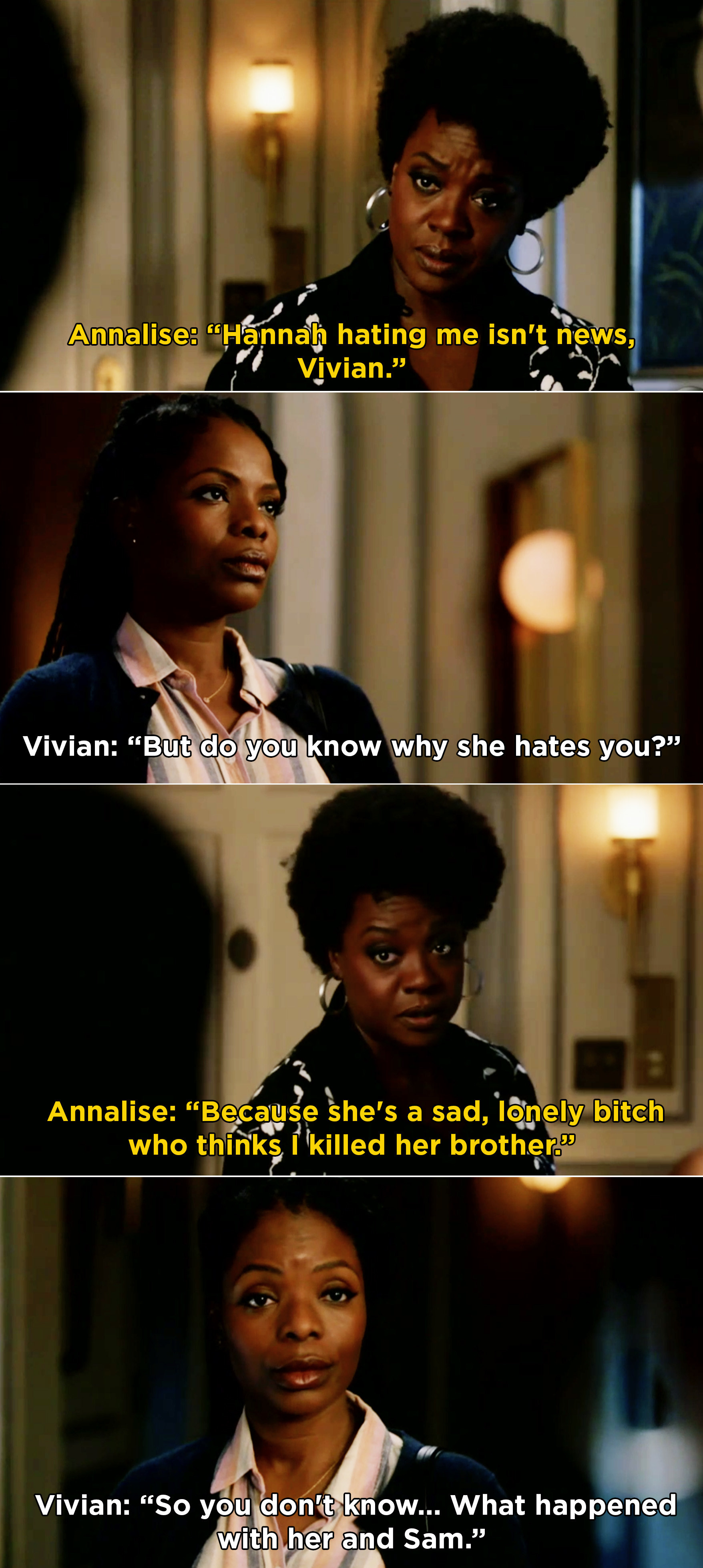 18.
On Roswell, New Mexico, after learning that Max was dying, Liz and Kyle performed the heart transplant and, with the help of Michael and Rosa, saved his life.
19.
Also on Roswell, New Mexico, Michael had this powerful and heartfelt moment when he told Max it was his turn to play the hero and save him.
20.
Insecure returned with Season 4 this week. The new season kicked off with us learning that eventually Issa and Molly are apparently not friends anymore.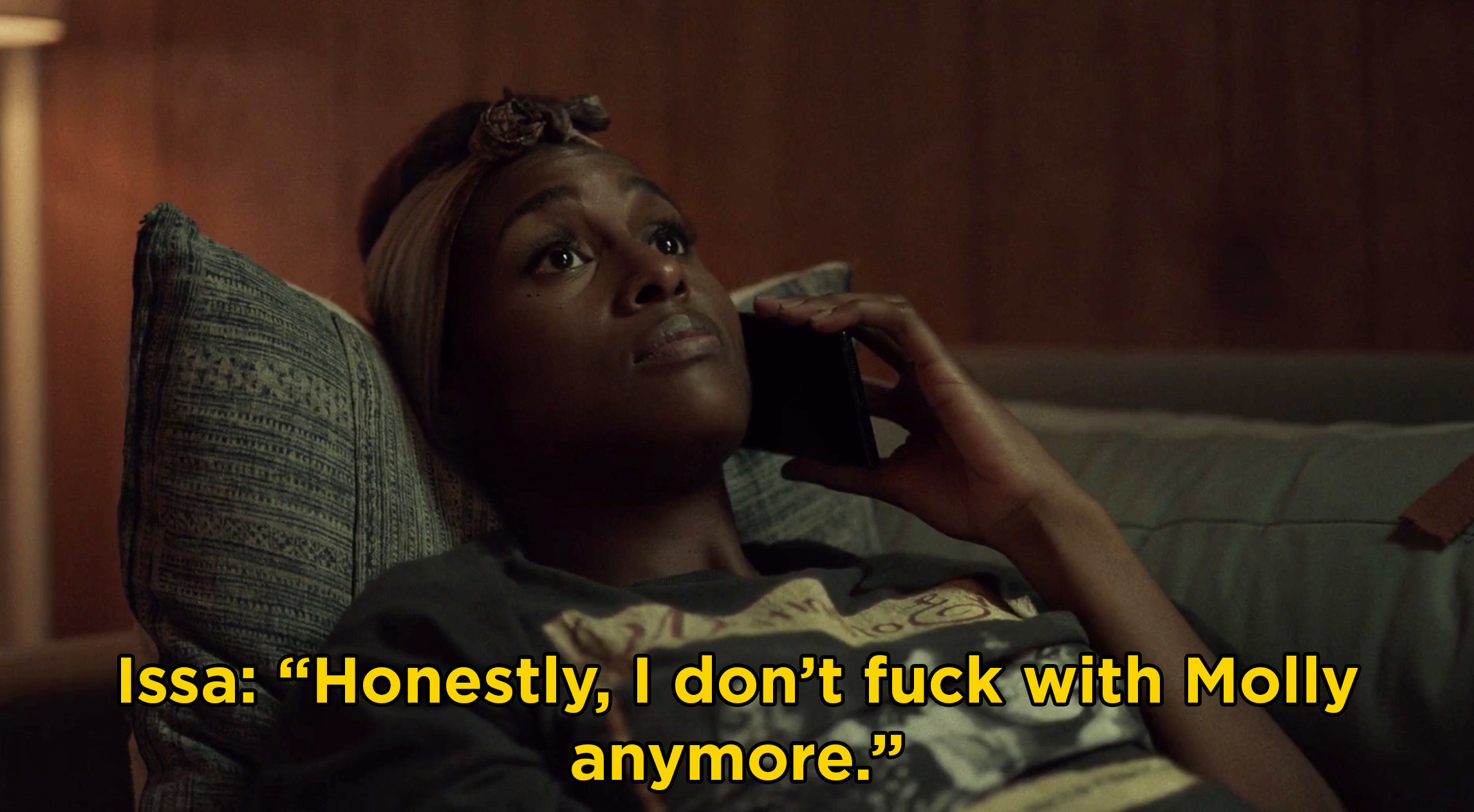 21.
On the Chicago P.D. season finale, after Atwater told the truth about Doyle, the episode ended on a cliffhanger with Doyle's supporters parked outside Atwater's home.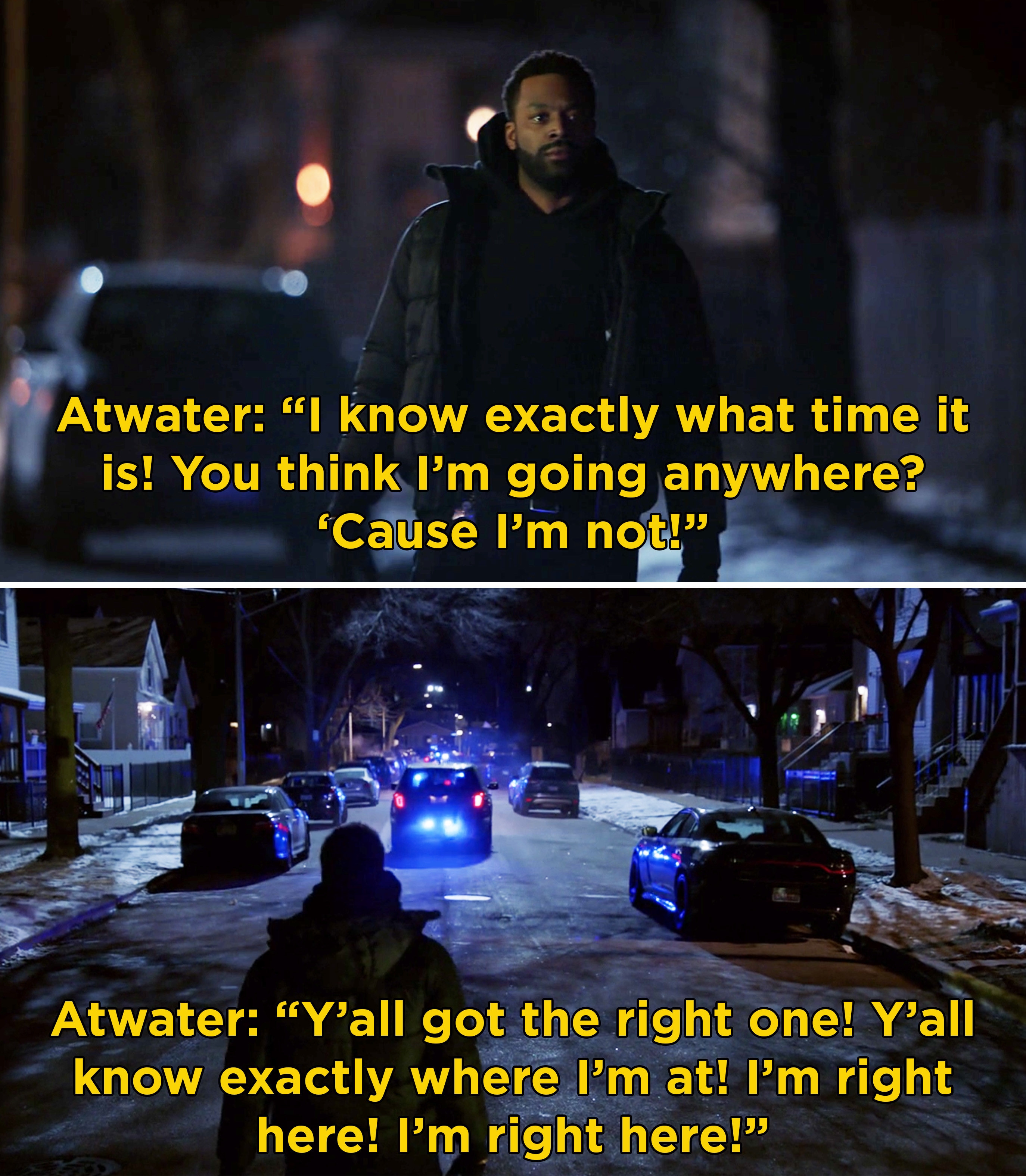 22.
On Little Fires Everywhere, Izzy and Mia shared this heartfelt moment when Mia assured her that everything would be okay — this was after Elena told Izzy that being her mother was too hard.

23.
Also on Little Fires Everywhere, Elena told Pearl about her real family and all the secrets Mia has been hiding from her.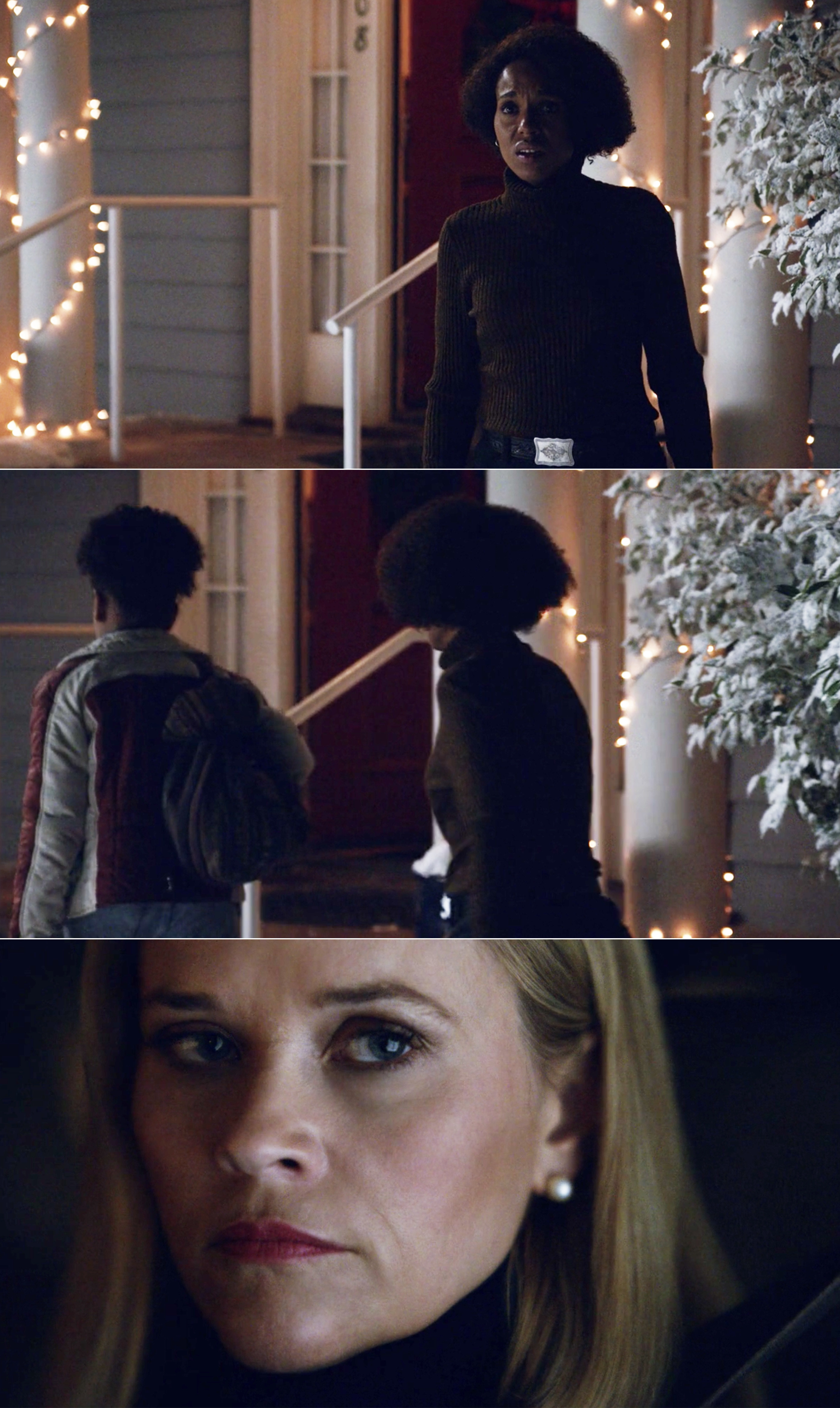 24.
Nancy Drew ended Season 1 on a massive cliffhanger when the entire gang saw their impending deaths because of the curse.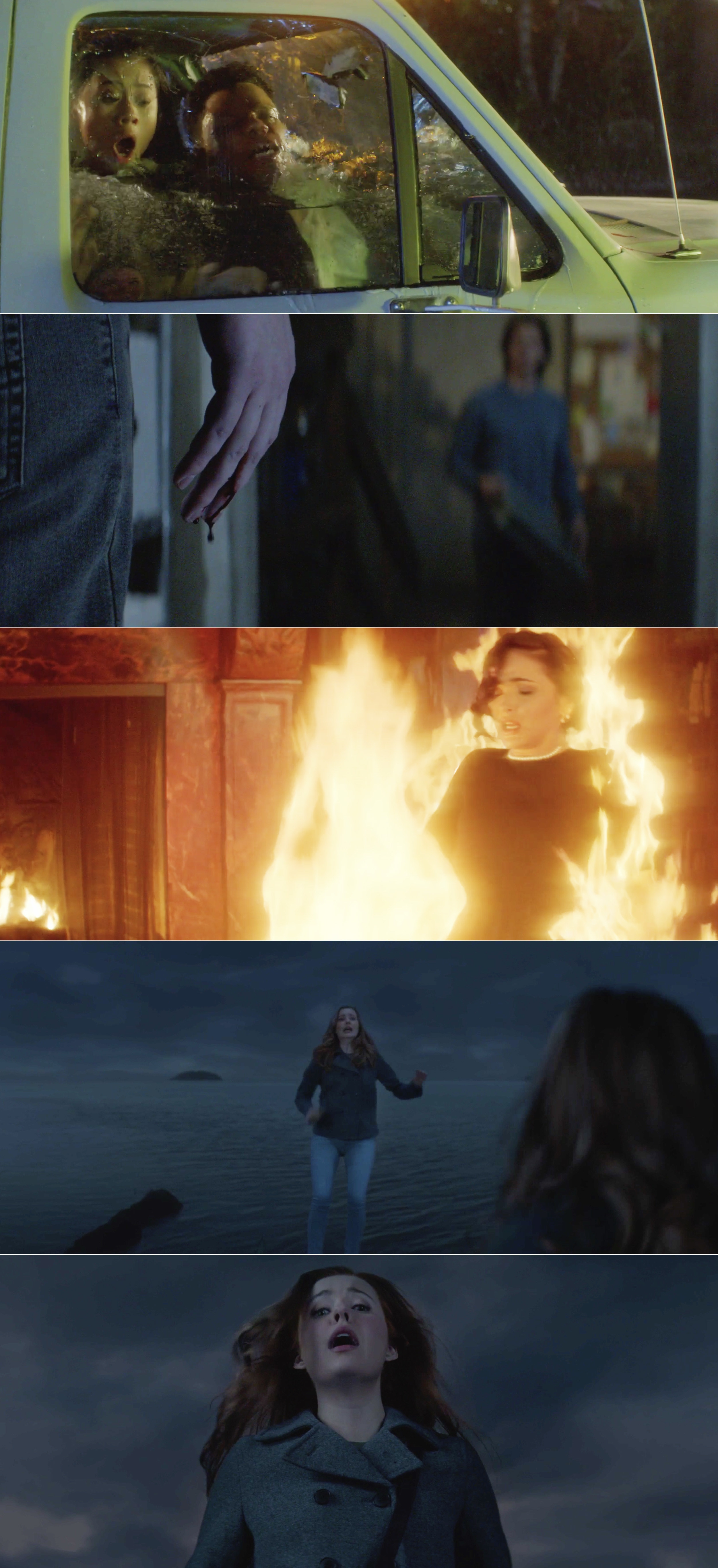 25.
On Motherland: Fort Salem, while at Charvel's wedding, Tally overheard Scylla's entire conversation with the Spree while hiding in a bathroom — of course, Tally immediately told Anacostia.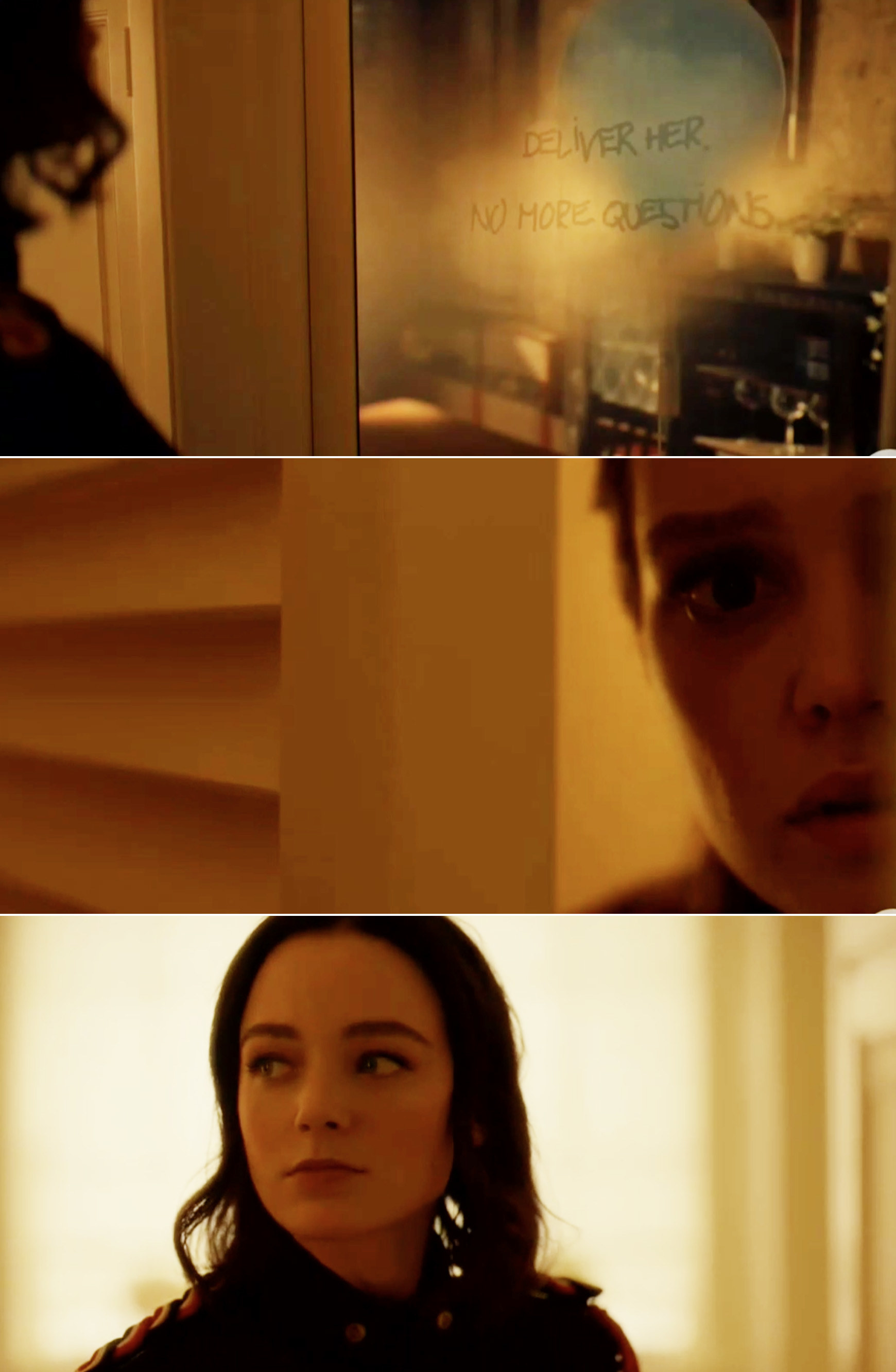 26.
Also on Motherland, the Spree infiltrated the wedding, Abigail heartbreakingly found Charvel dead, and Scylla escaped amid the chaos.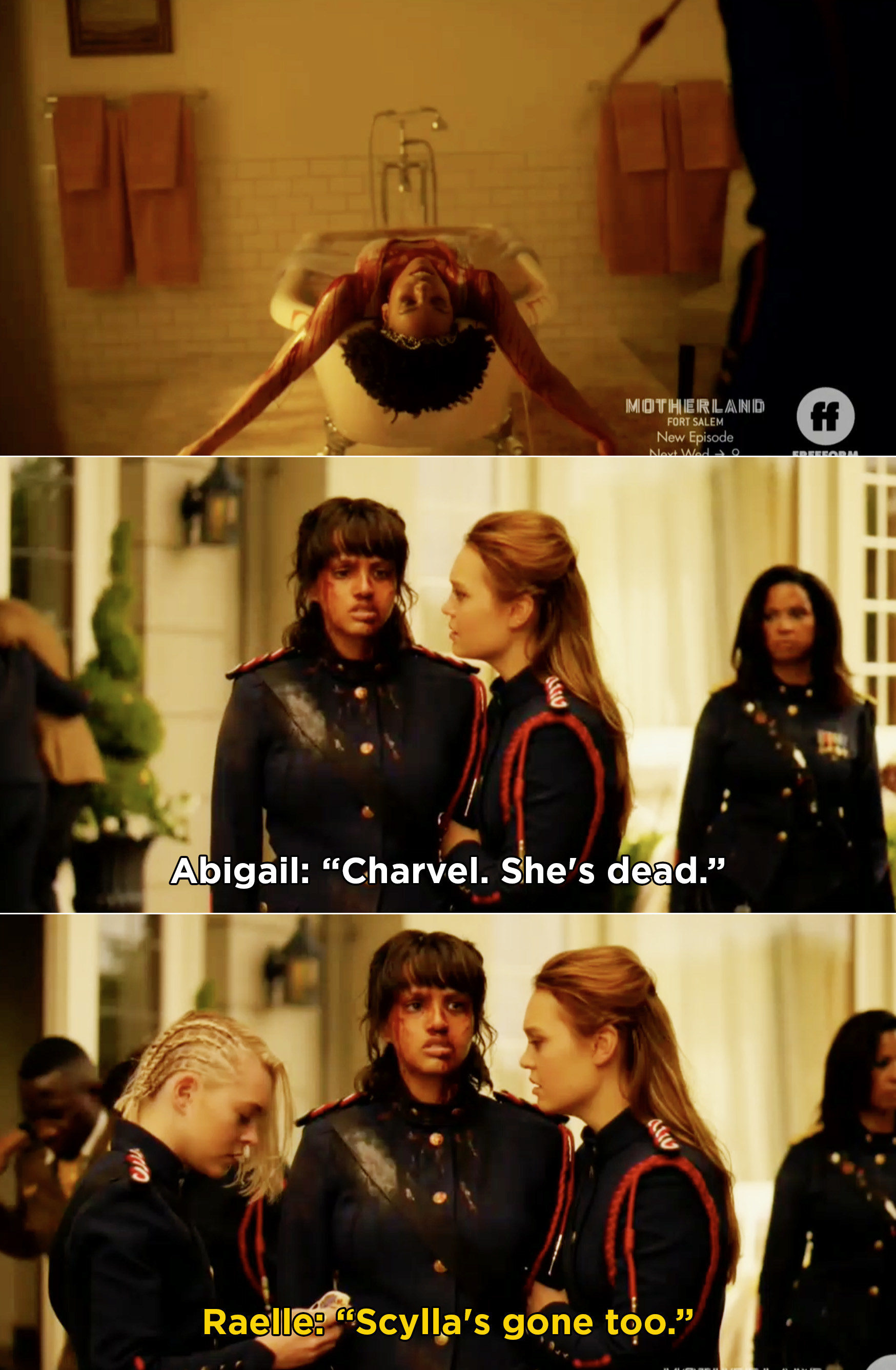 28.
Also on Station 19, Emmett adorably came out as gay to the rest of the station.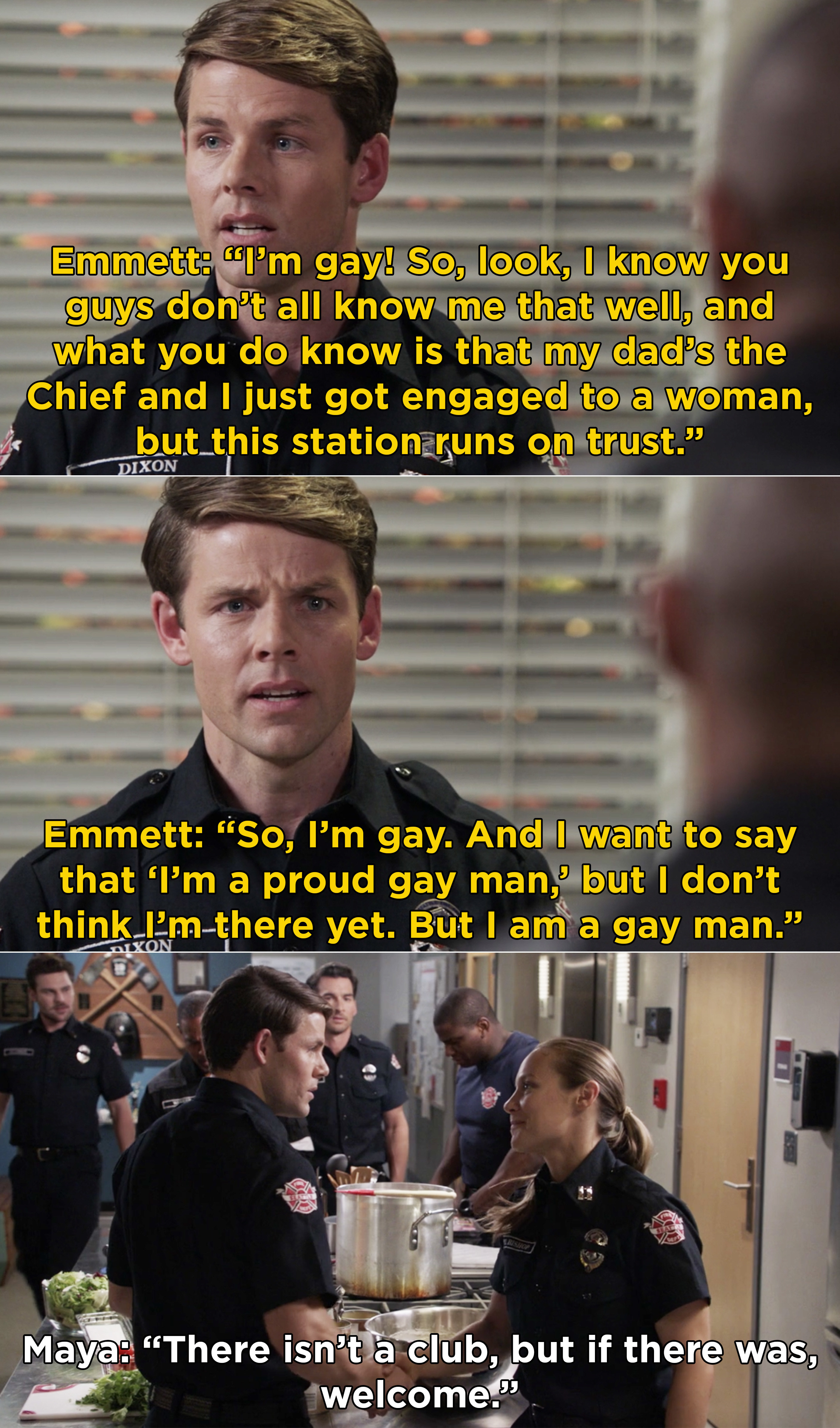 29.
What We Do in the Shadows returned with Season 2 and featured the gang revealing that they don't believe in ghosts and also dealing with Topher, a new familiar.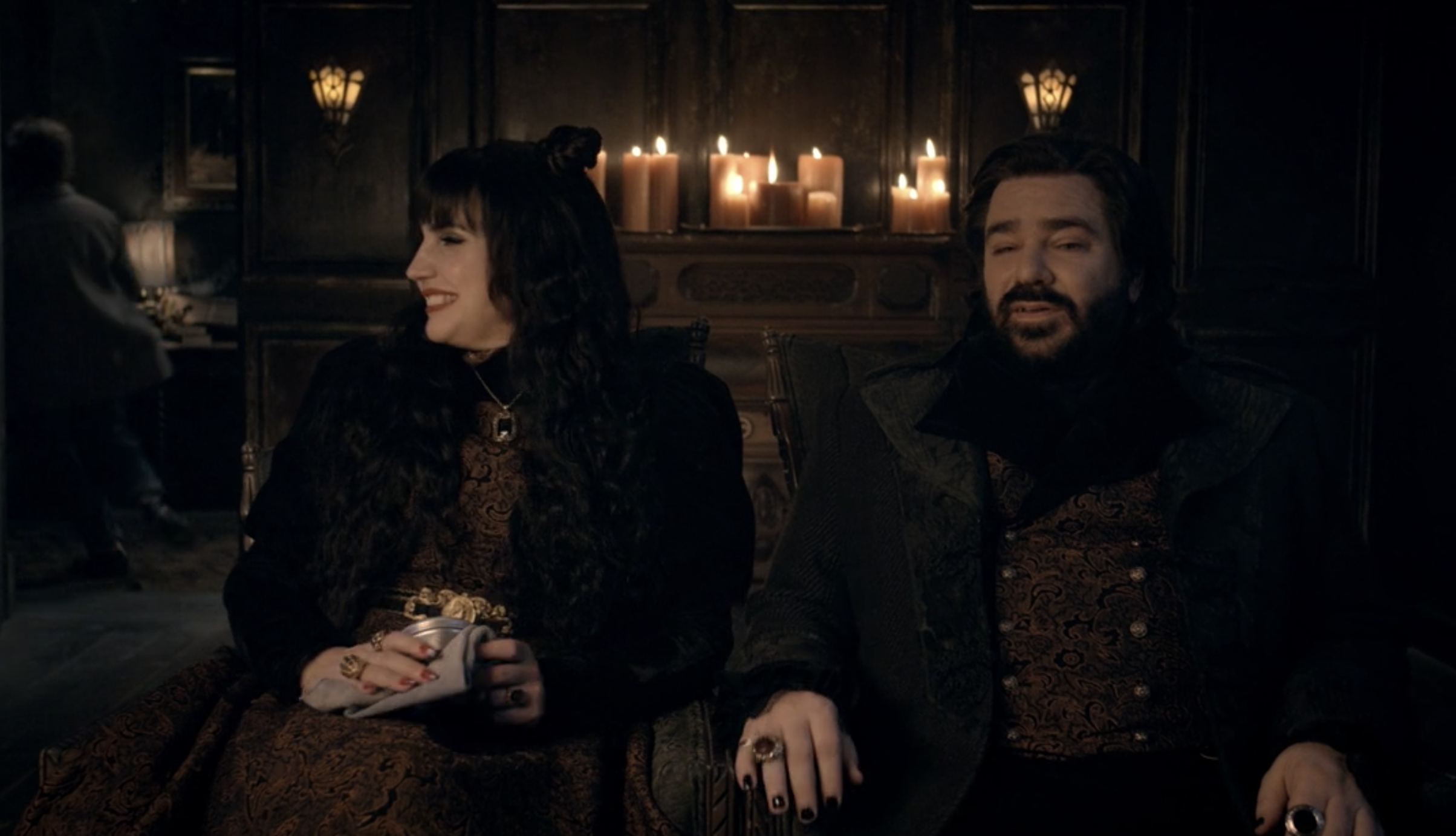 30.
On the Chicago Med season finale, Natalie and Crocket grew closer together after Natalie learned that his 1-year-old son died of leukemia.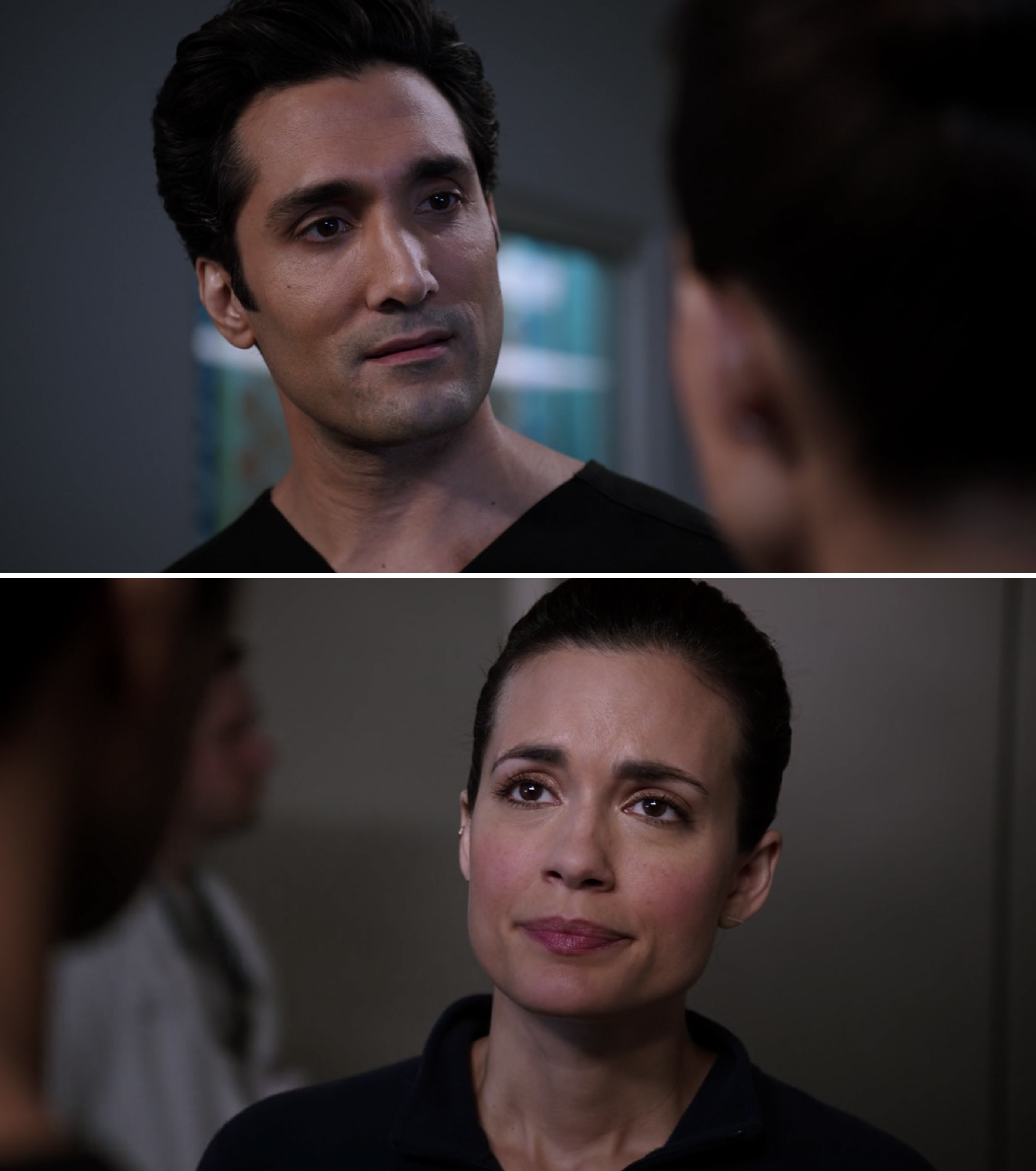 31.
And finally, on the penultimate episode of Will and Grace, Will and Grace decided to put in an offer on a house in upstate New York and move there together.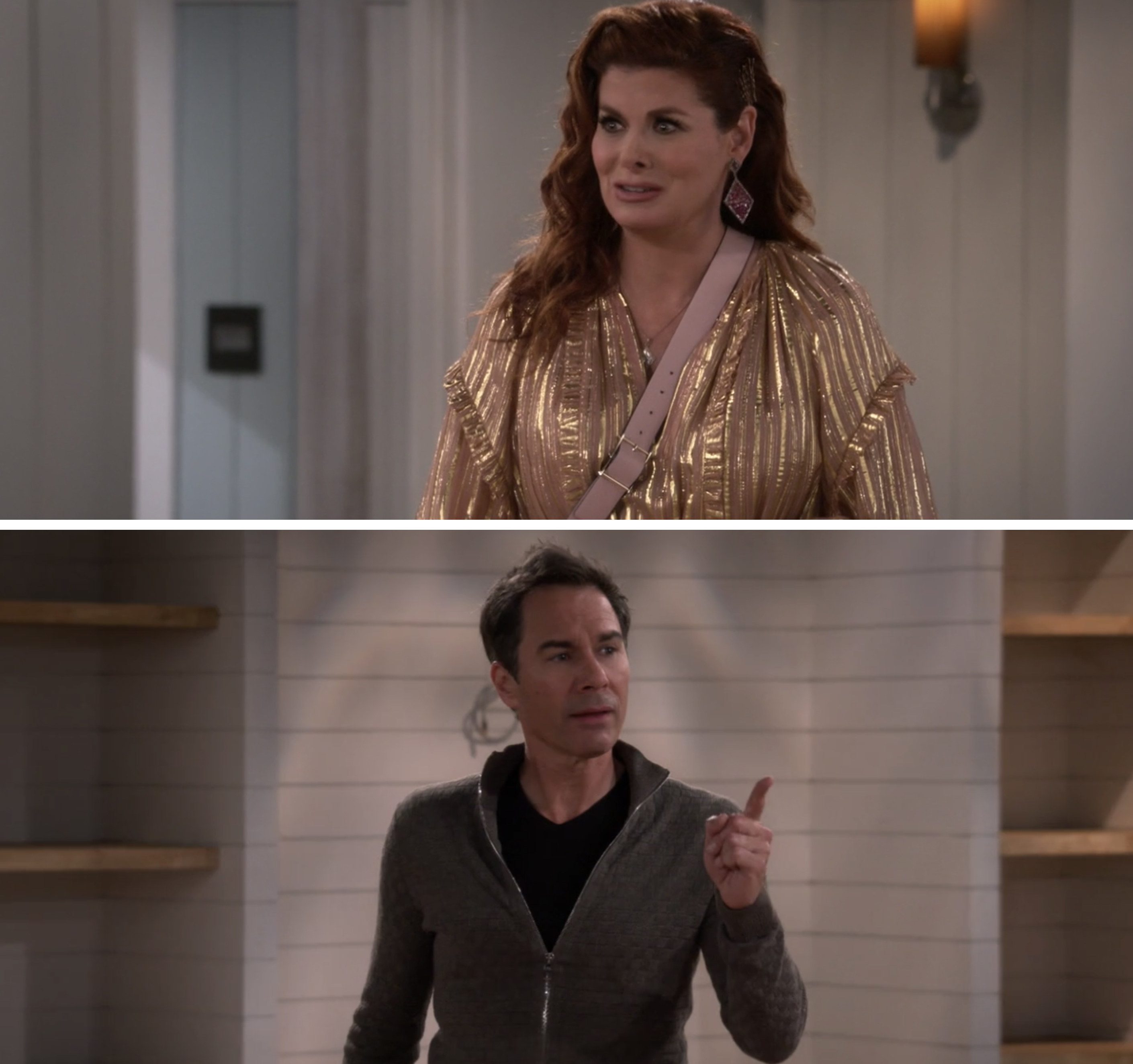 What were your favorite TV moments this week? Tell us in the comments below!