🚨Obviously MASSIVE spoilers ahead! 🚨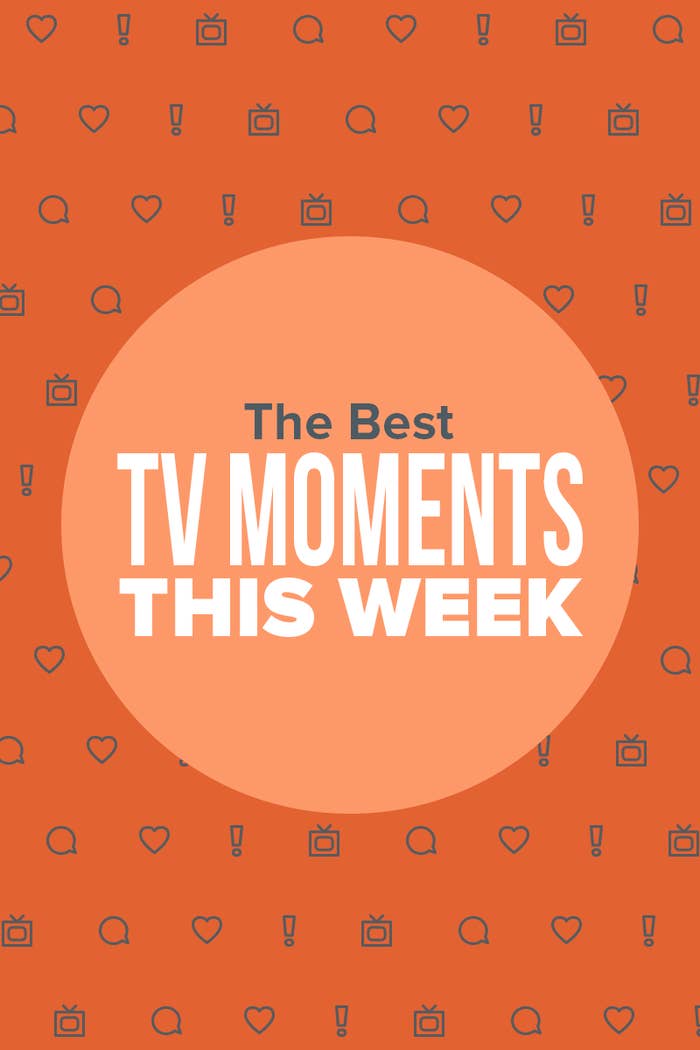 1.
First, Elite's Season 3 premiered on Netflix this week. The new season dealt with the aftermath of Polo's confession last season.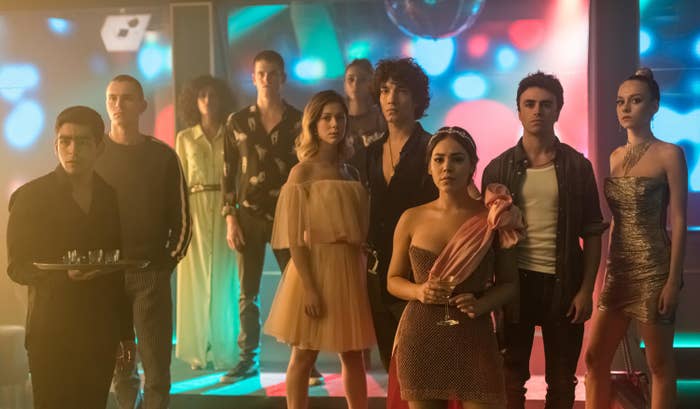 2.
Also on Elite, we have to give a shoutout to Danna Paola, who absolutely crushed it as Lu, especially with this speech from the season finale.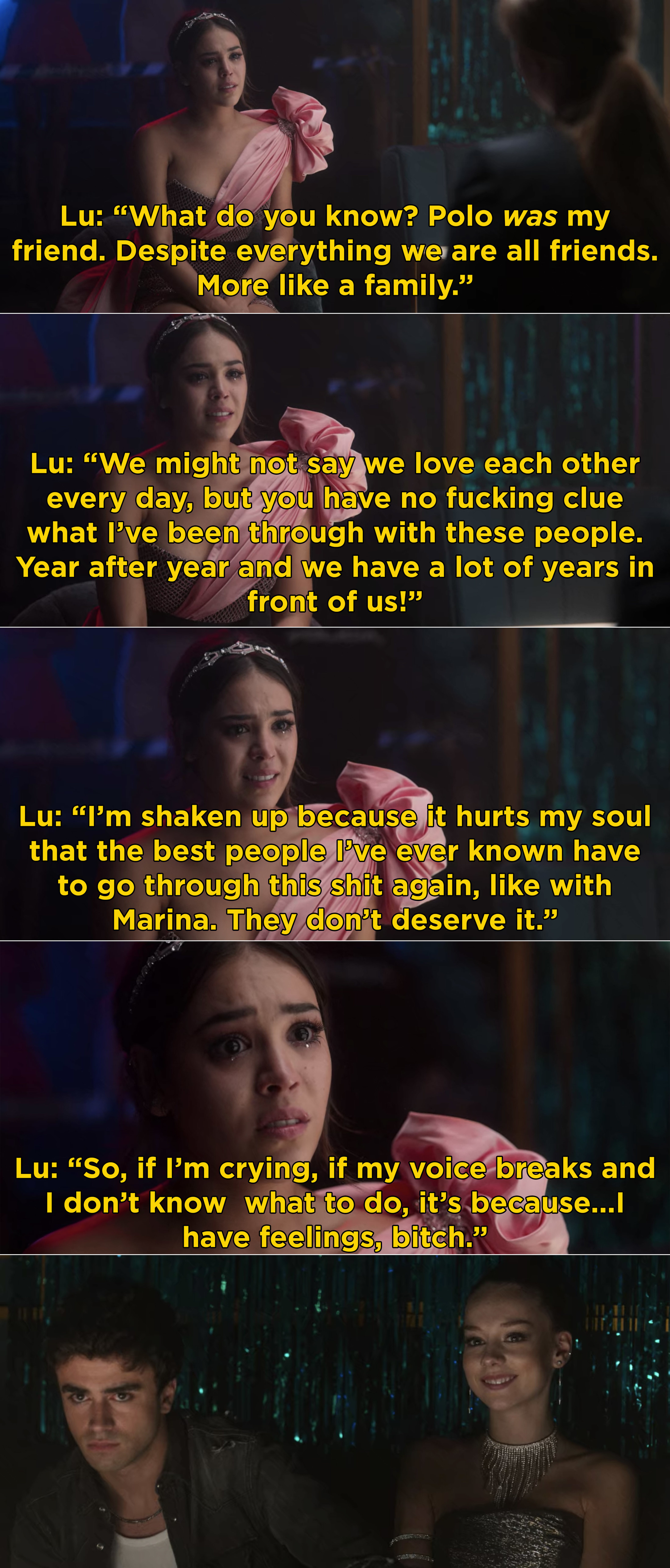 3.
Good Girls delivered a shocking episode when Rio killed Lucy after she was done making a new template for more fake money.
4.
On Supergirl, Nia used her Dreamer superhero persona to fight for transgender rights after her roommate was beaten up for being trans.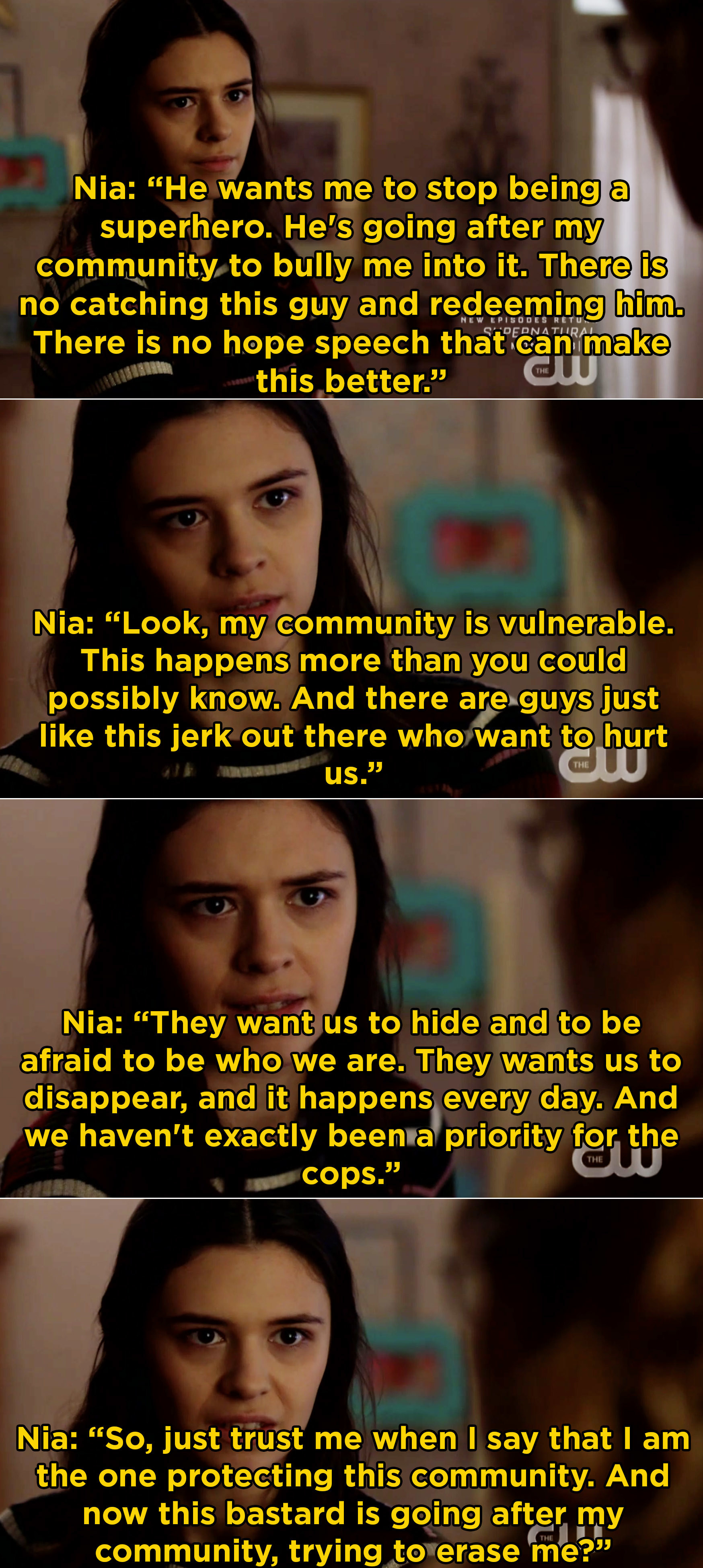 5.
Little Fires Everywhere premiered this week. Based on Celeste Ng's bestselling novel, the show follows the picture-perfect Richardson family, who suddenly become intertwined with the Warrens.
6.
Also on Little Fires Everywhere, Reese Witherspoon and Kerry Washington are already giving amazing performances, especially during this moment when they talk about motherhood.
7.
On Legends of Tomorrow, Ray and Nora decided to leave the Waverider and start their life together — this was Brandon Routh and Courtney Ford's last episode.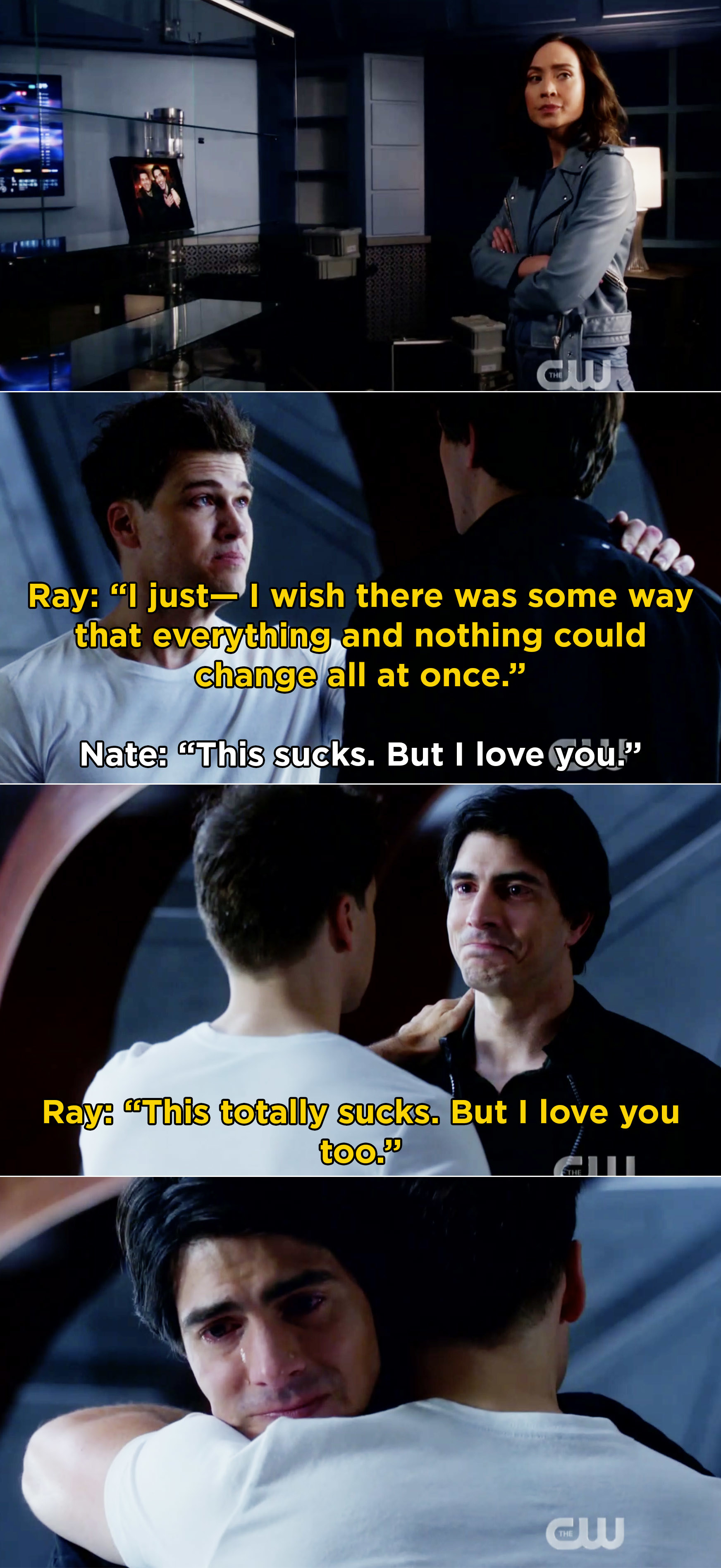 8.
On This Is Us, while in therapy, Randall explored different scenarios that could've happened if Jack had survived the fire.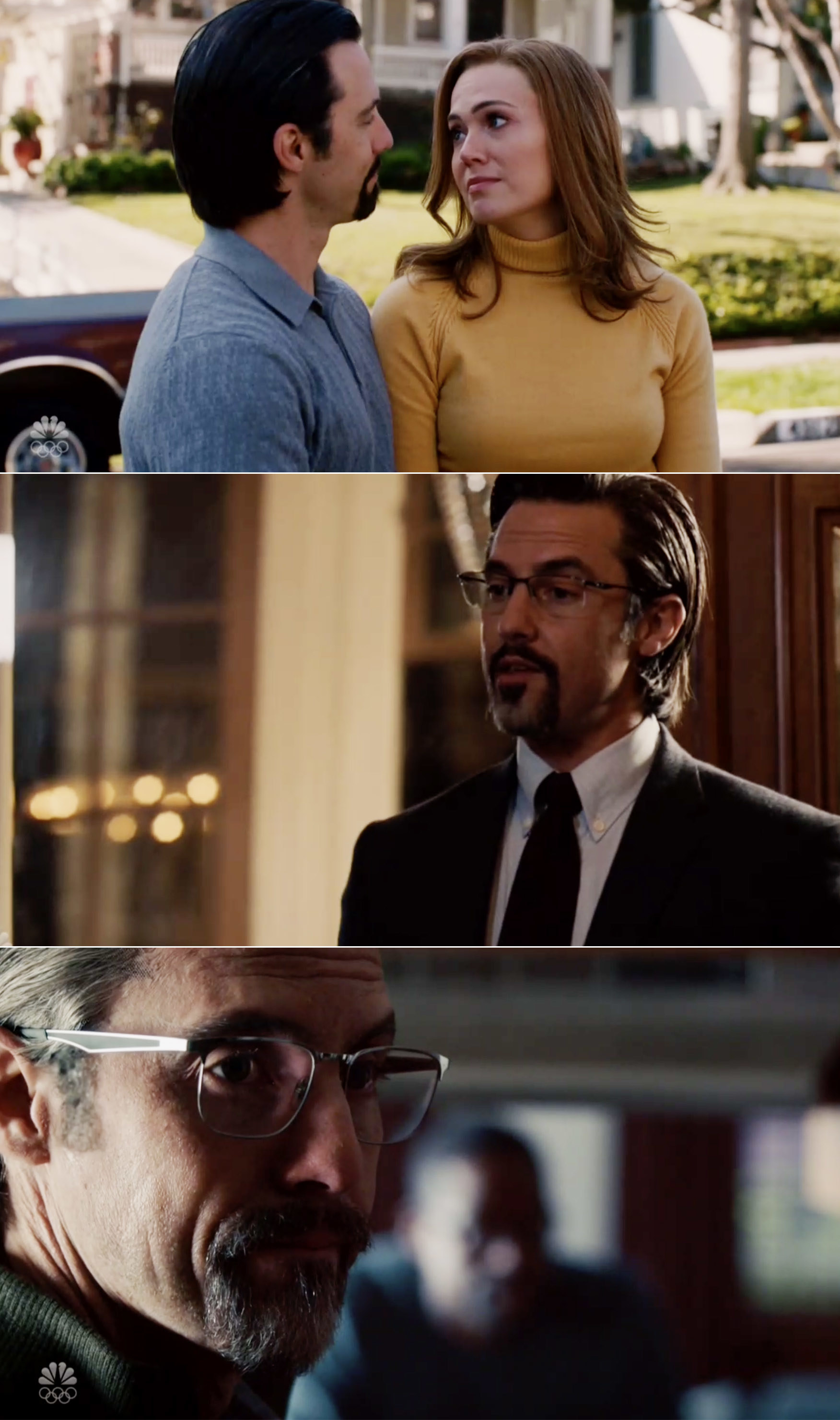 9.
Also on This Is Us, Randall gave Rebecca an ultimatum and forced her to accept the clinical trial in St. Louis.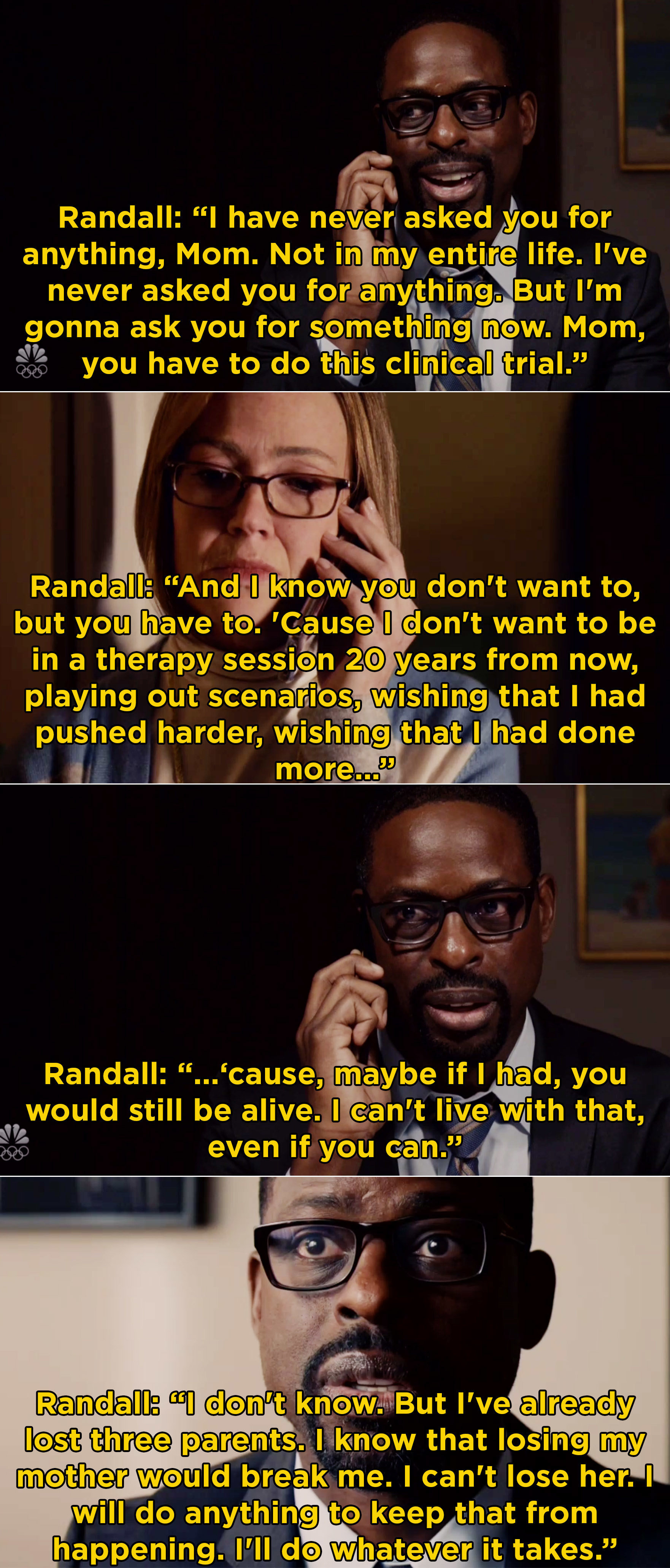 10.
Westworld returned with Season 3 and picked up with Dolores seeking revenge all over the globe.
11.
On Grey's Anatomy, the doctors continued to be worried about DeLuca after he was convinced a patient was the victim of human trafficking.
12.
Also on Grey's Anatomy, DeLuca and Meredith shared this heartbreaking moment when Meredith assured him that she still loved him.
13.
On Brooklyn Nine-Nine, Doug Judy returned and Jake went to Miami for Doug's bachelor party.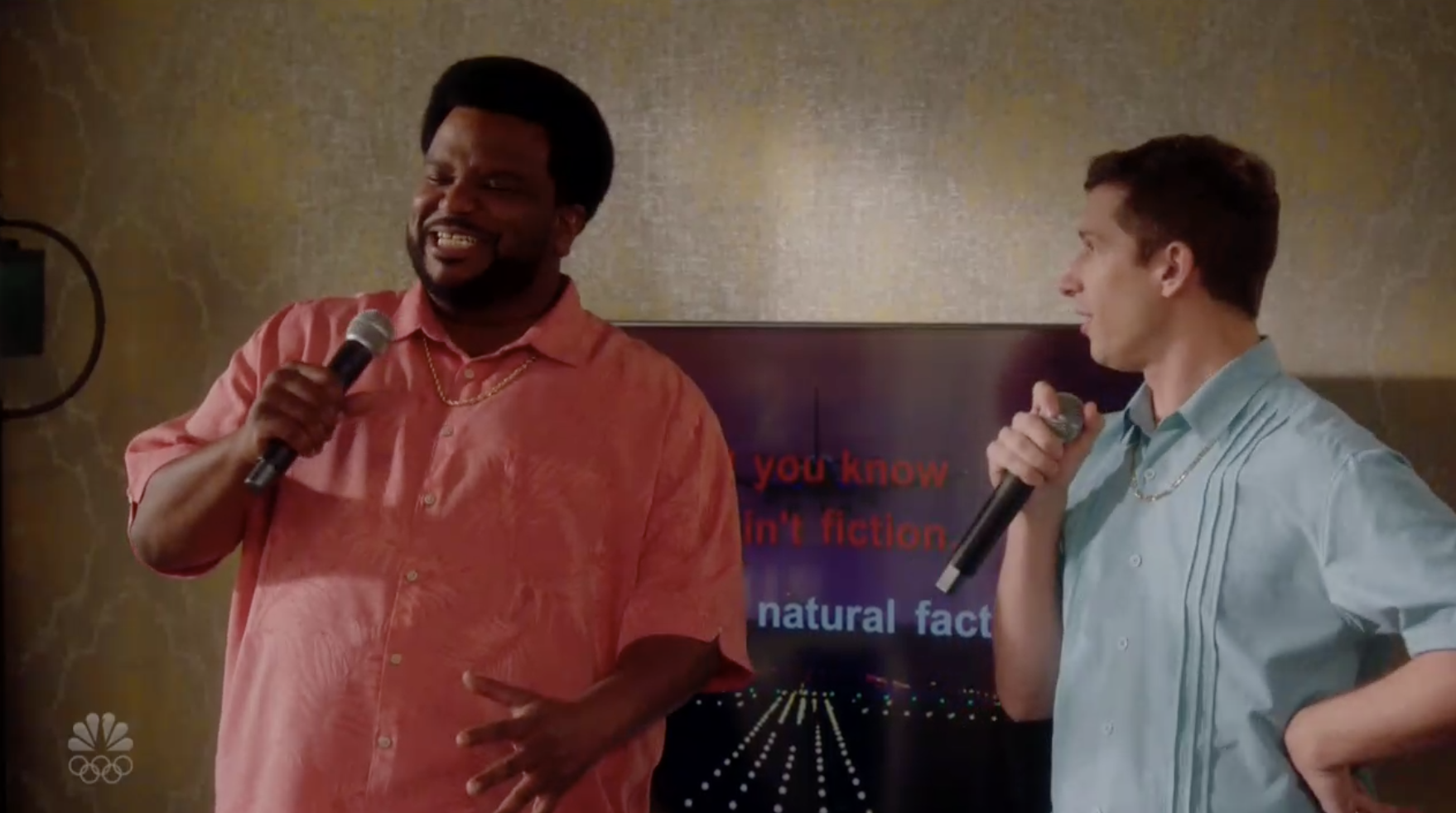 14.
On Schitt's Creek, David and Patrick celebrated their bachelor parties with an escape room, and it was simply hilarious.
15.
Also on Schitt's Creek, Alexis told David that it might be time for her to leave Schitt's Creek, and I definitely started weeping.
16.
On The Walking Dead, Negan finally killed Alpha after he lured her to a cabin by saying that he had Lydia, her daughter.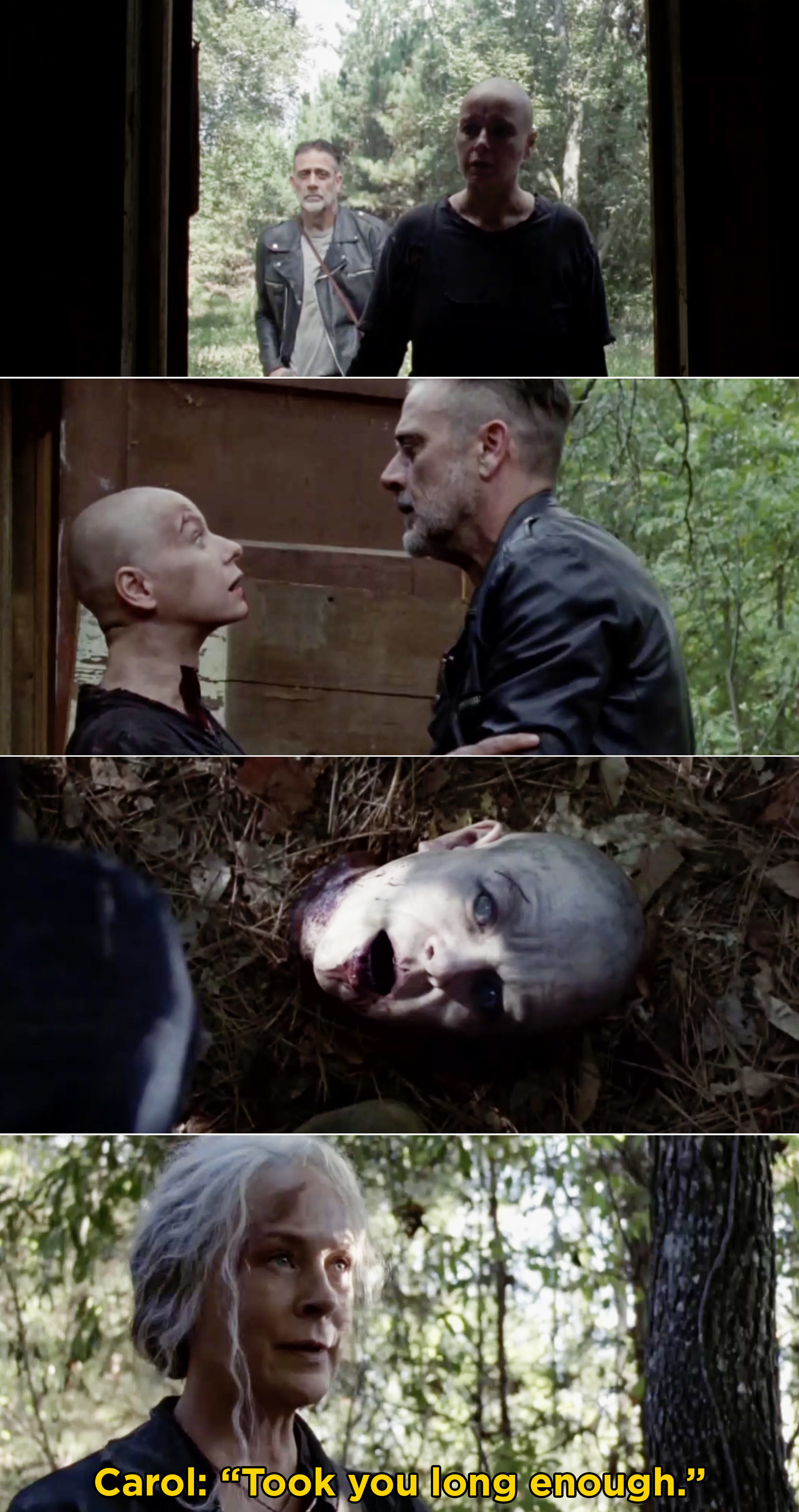 17.
On Zoey's Extraordinary Playlist, Skylar Astin performed an incredible rendition of "I'm Gonna Be (500 Miles)."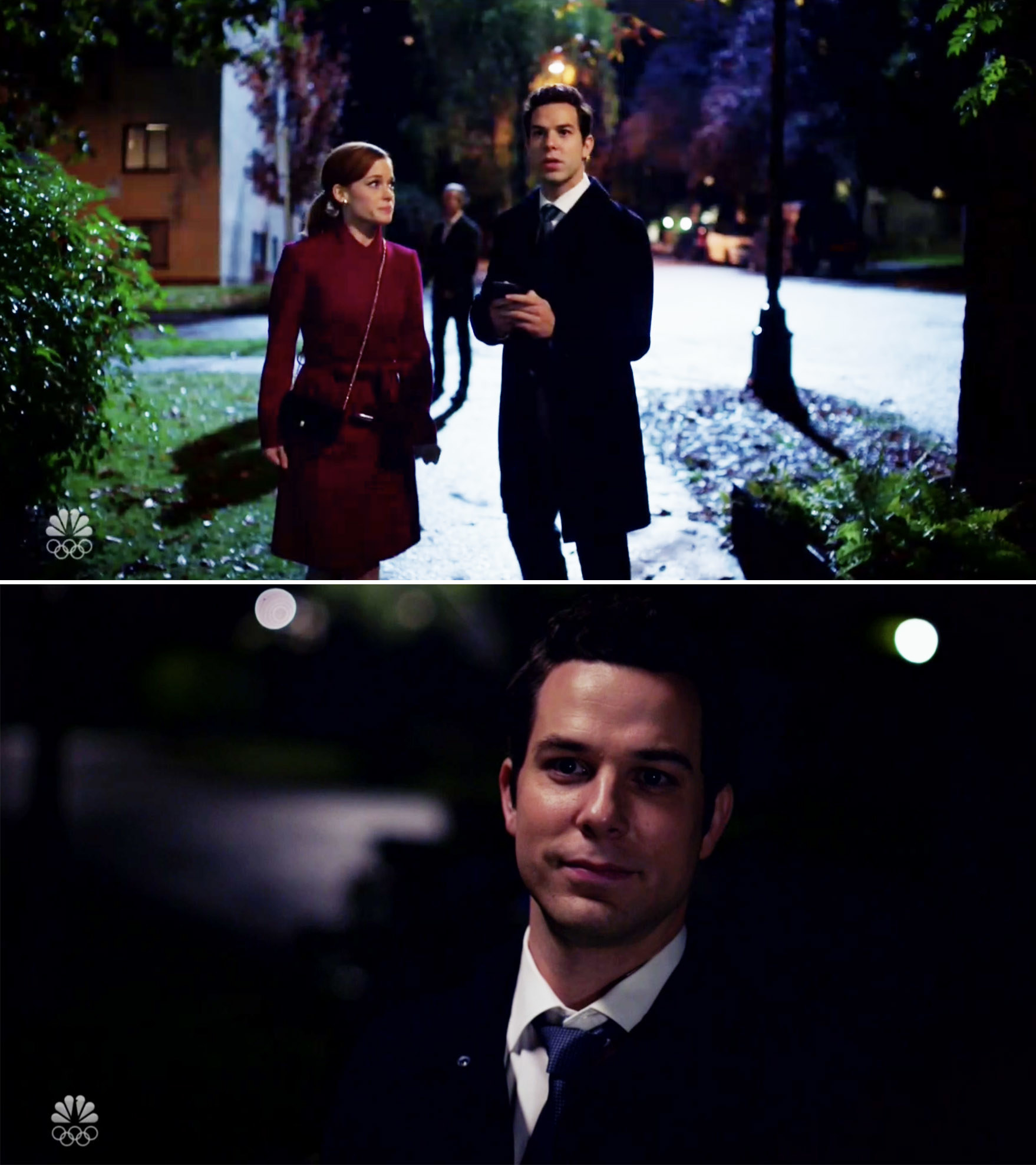 18.
On Prodigal Son, Eve shockingly climbed inside the box, the one that held the mysterious missing girl Malcolm has been searching for.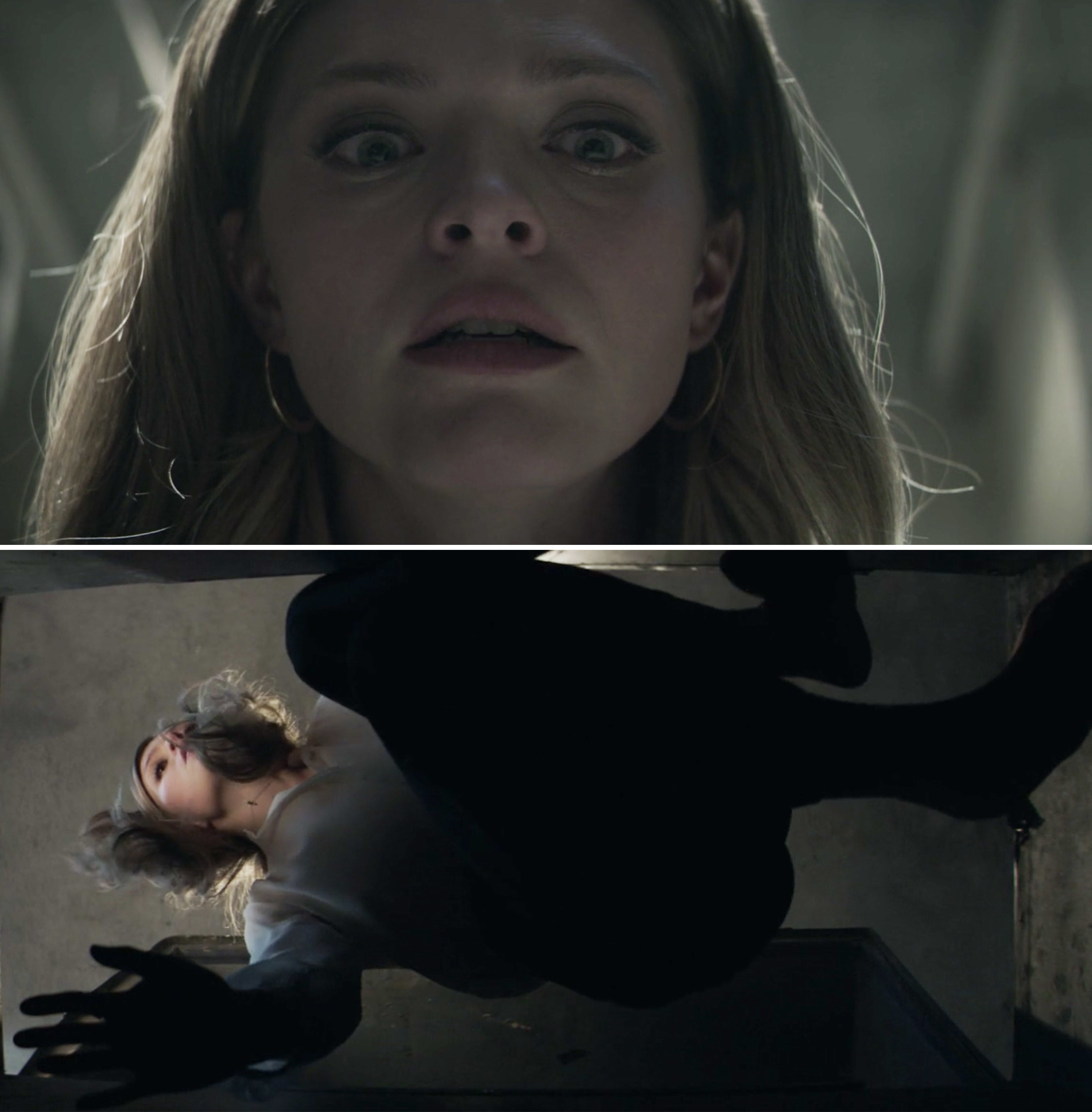 19.
On Batwoman, Rachel Skarsten gave another unbelievable performance when Alice was drugged and hallucinated everything she feared, including Kate leaving her.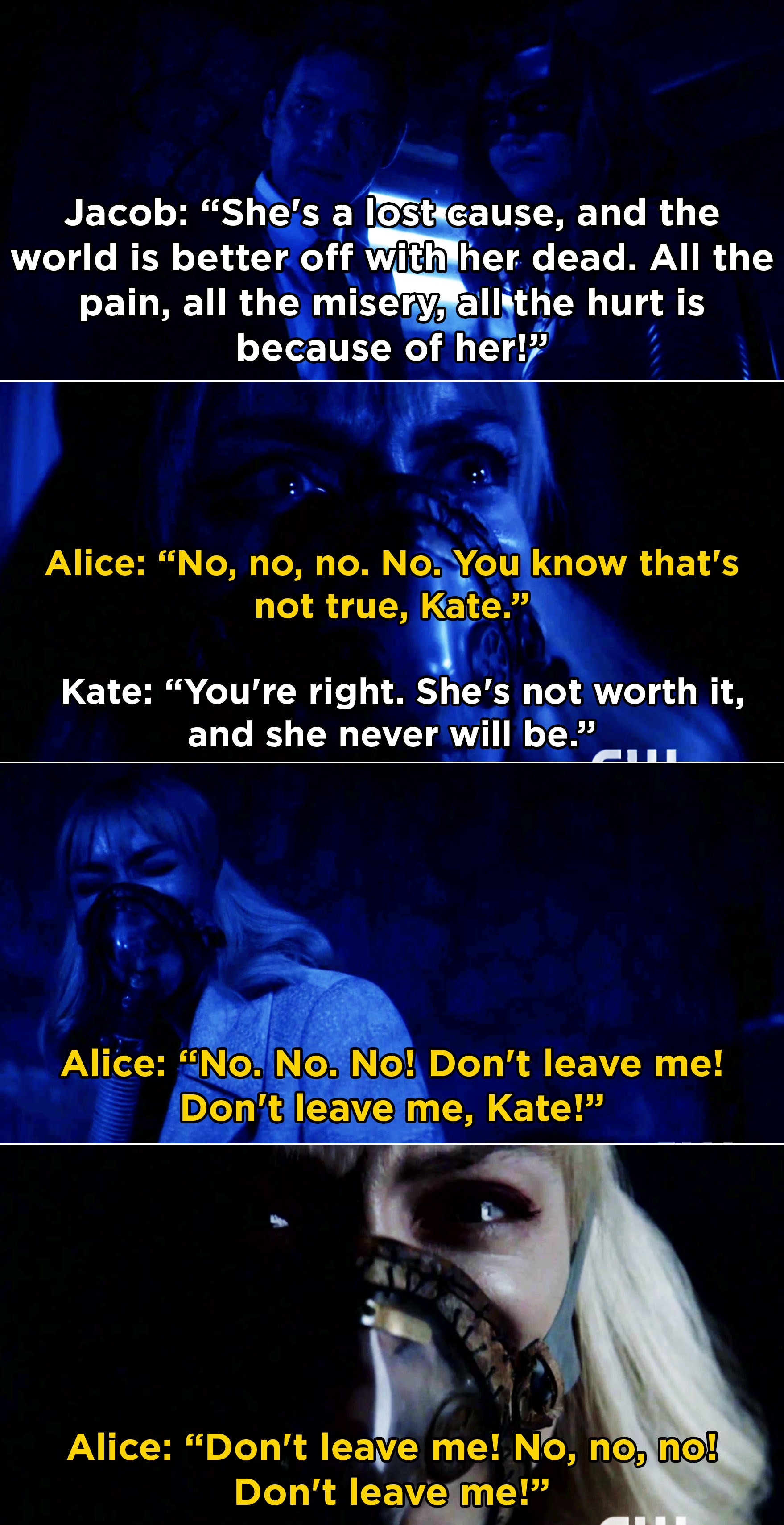 20.
Also on Batwoman, Kate lost control and ended up killing August after she learned that he used her mother's face to give his evil mother a new one.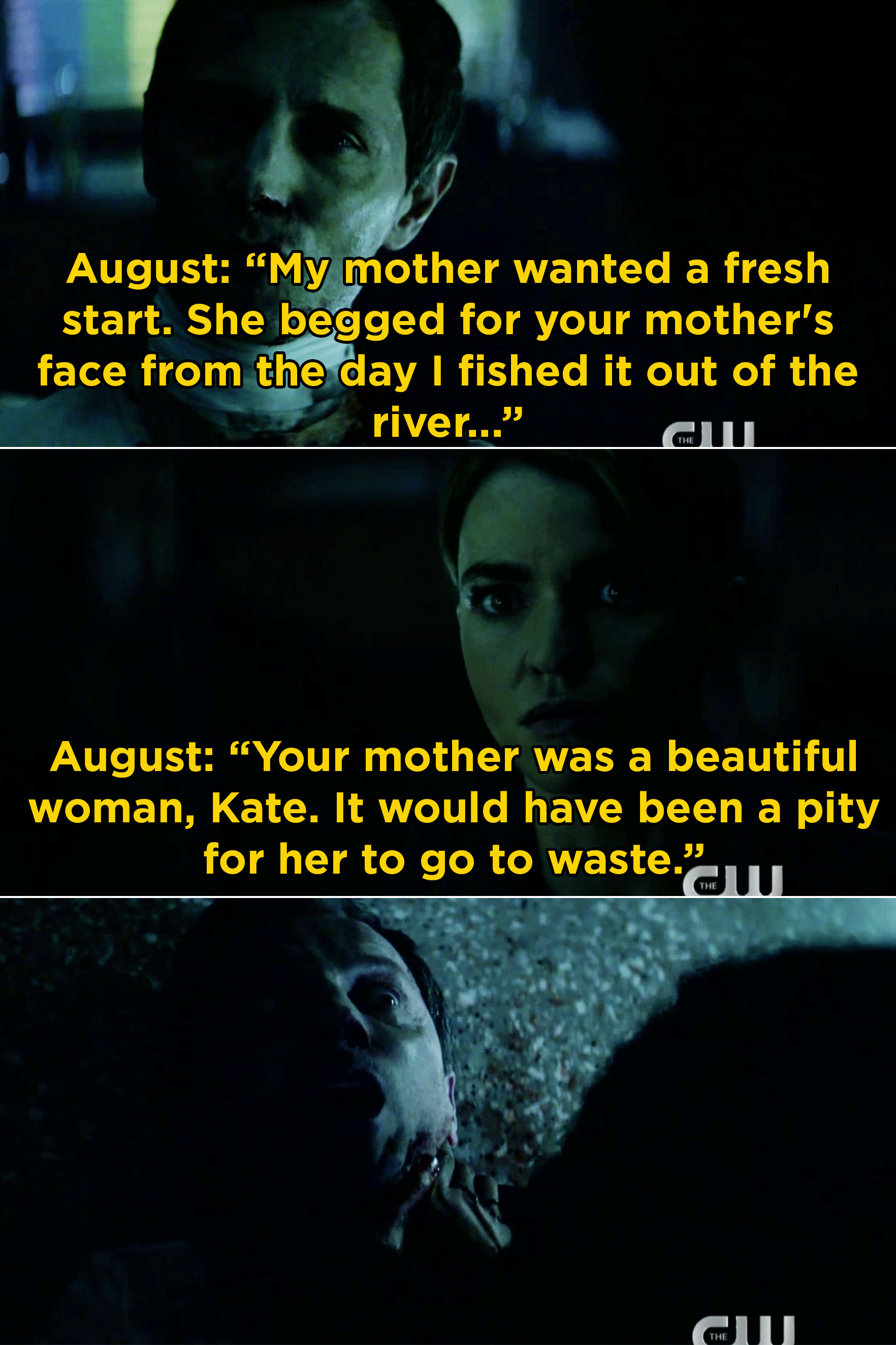 21.
Roswell, New Mexico returned this week and featured Liz figuring out a way to save Max after he sacrificed himself to revive Rosa.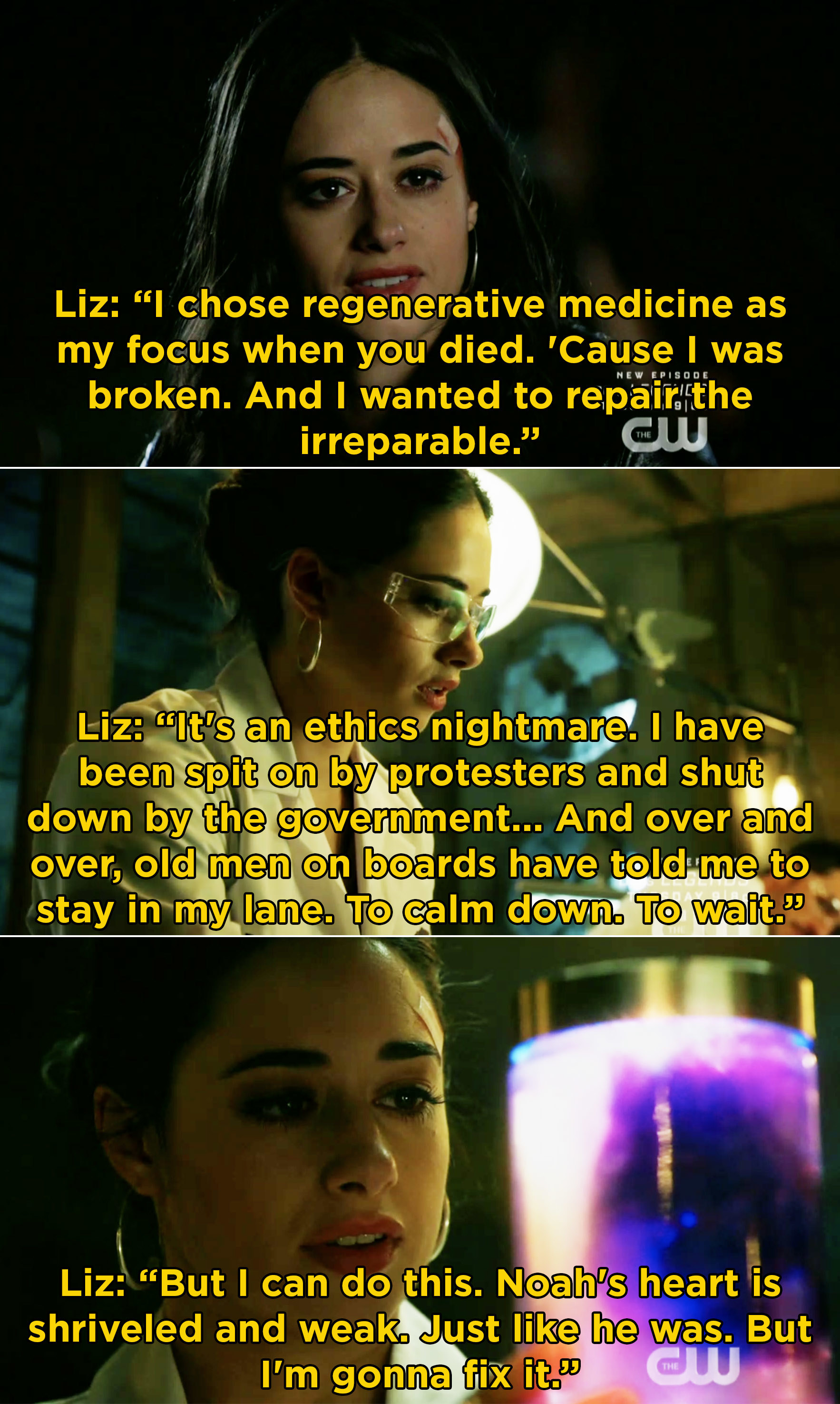 22.
Also on Roswell, Max and Rosa now have a connection, and he urged her to stop Liz from saving him, and Isobel found out she was pregnant.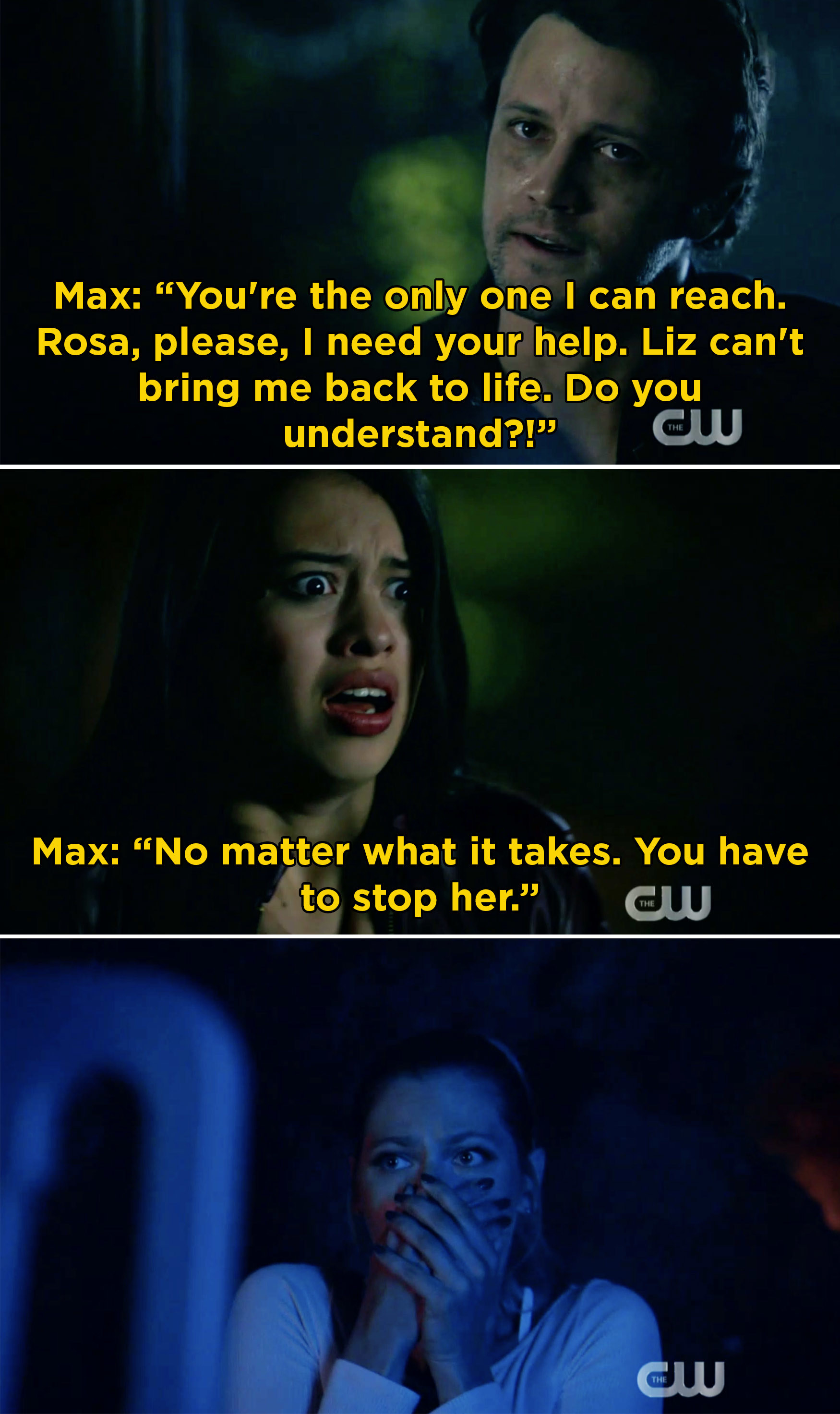 23.
The Plot Against America premiered this week. The new series focuses on an alternative American history told through the eyes of a Jewish family from New Jersey.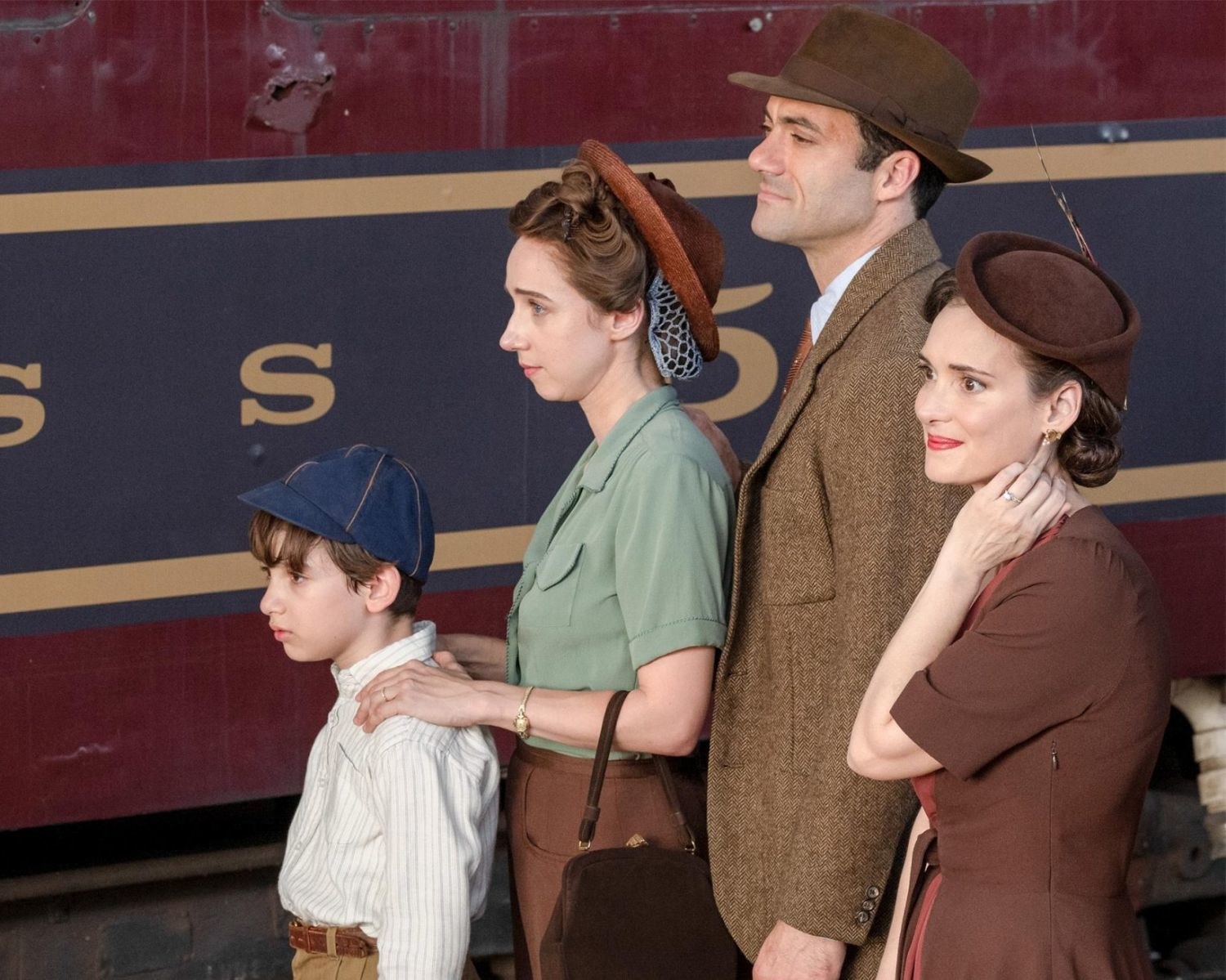 24.
On The Bold Type, Jane and Kat gave Sutton a memorable bachelorette party before Sutton revealed that she's moving to San Francisco with Richard after their wedding.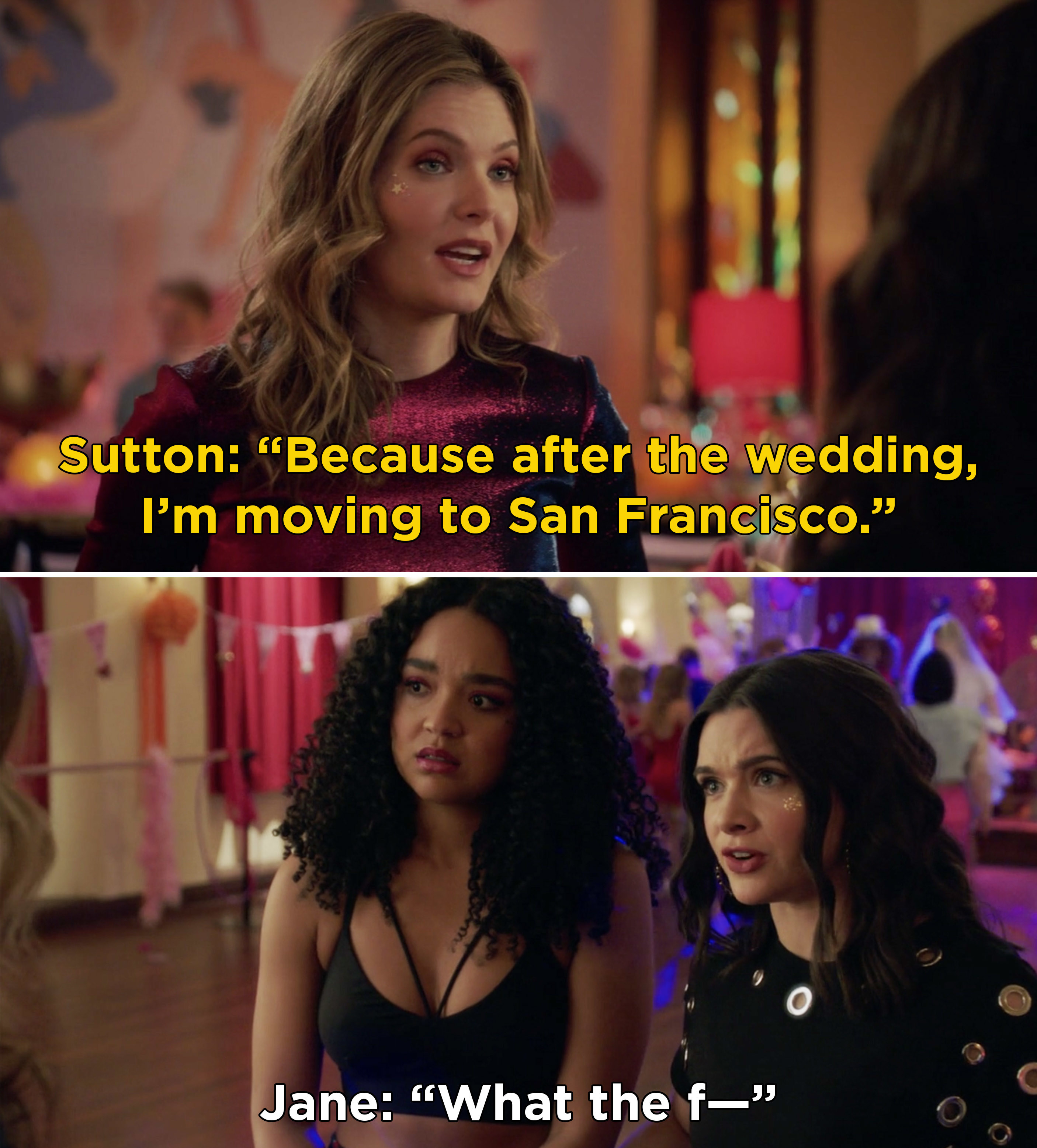 25.
On Outlander, Brianna told Roger that Stephen Bonnet is actually still alive and was spotted in Wilmington, North Carolina.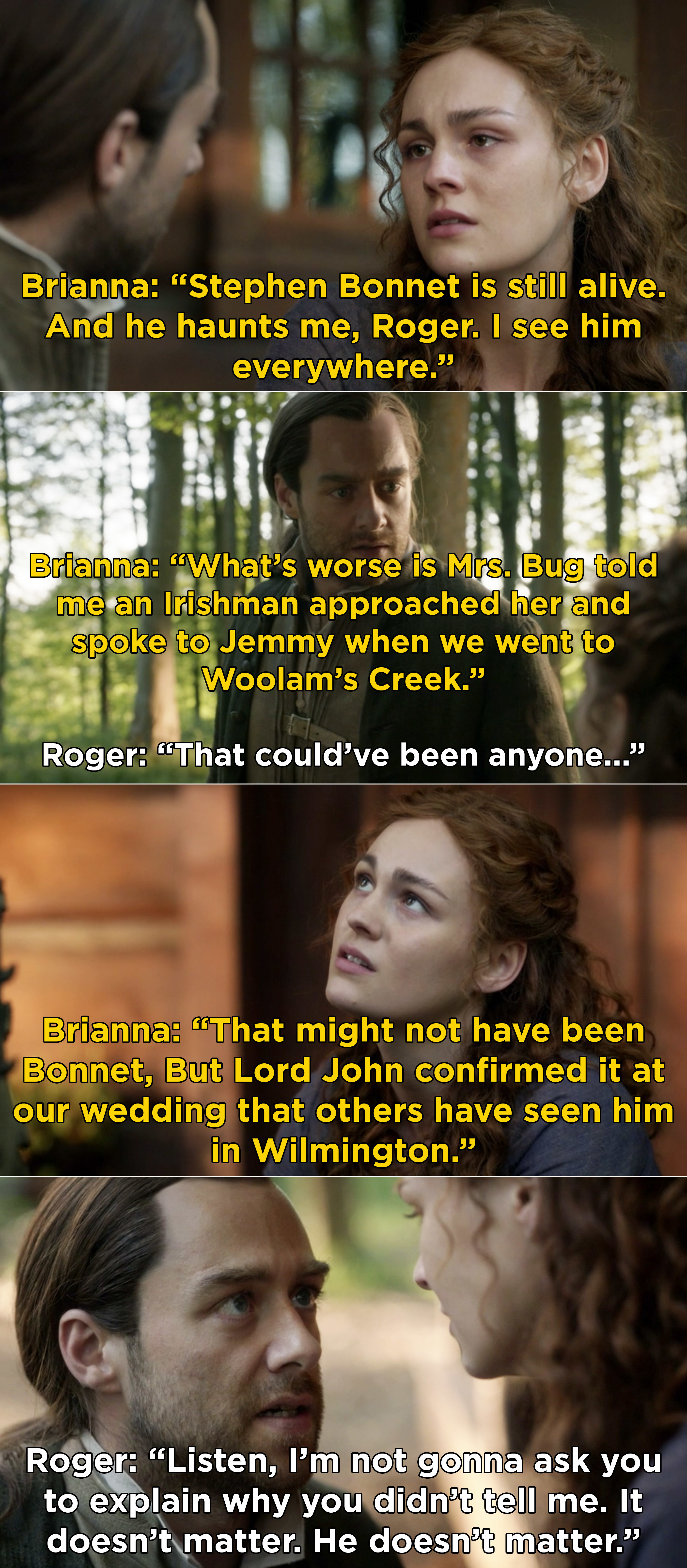 26.
On Legacies, Dark Josie decided it was time to complete the Merge with Lizzie, but Hope came up with a plan to stop it from really happening.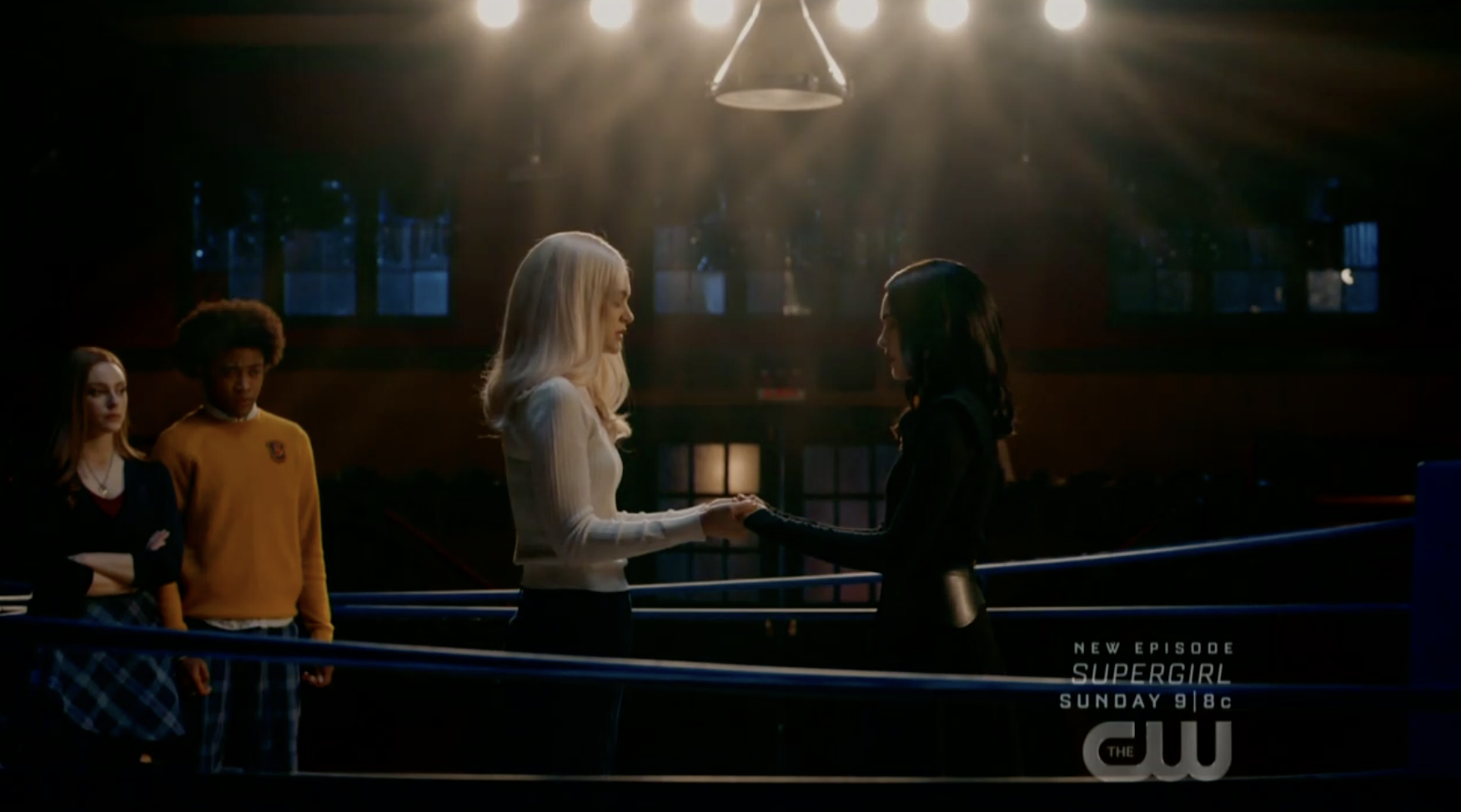 27.
Also on Legacies, Hope is now trapped in Josie's mind trying to help her, and Raf shockingly stabbed Landon with the one thing that could kill him.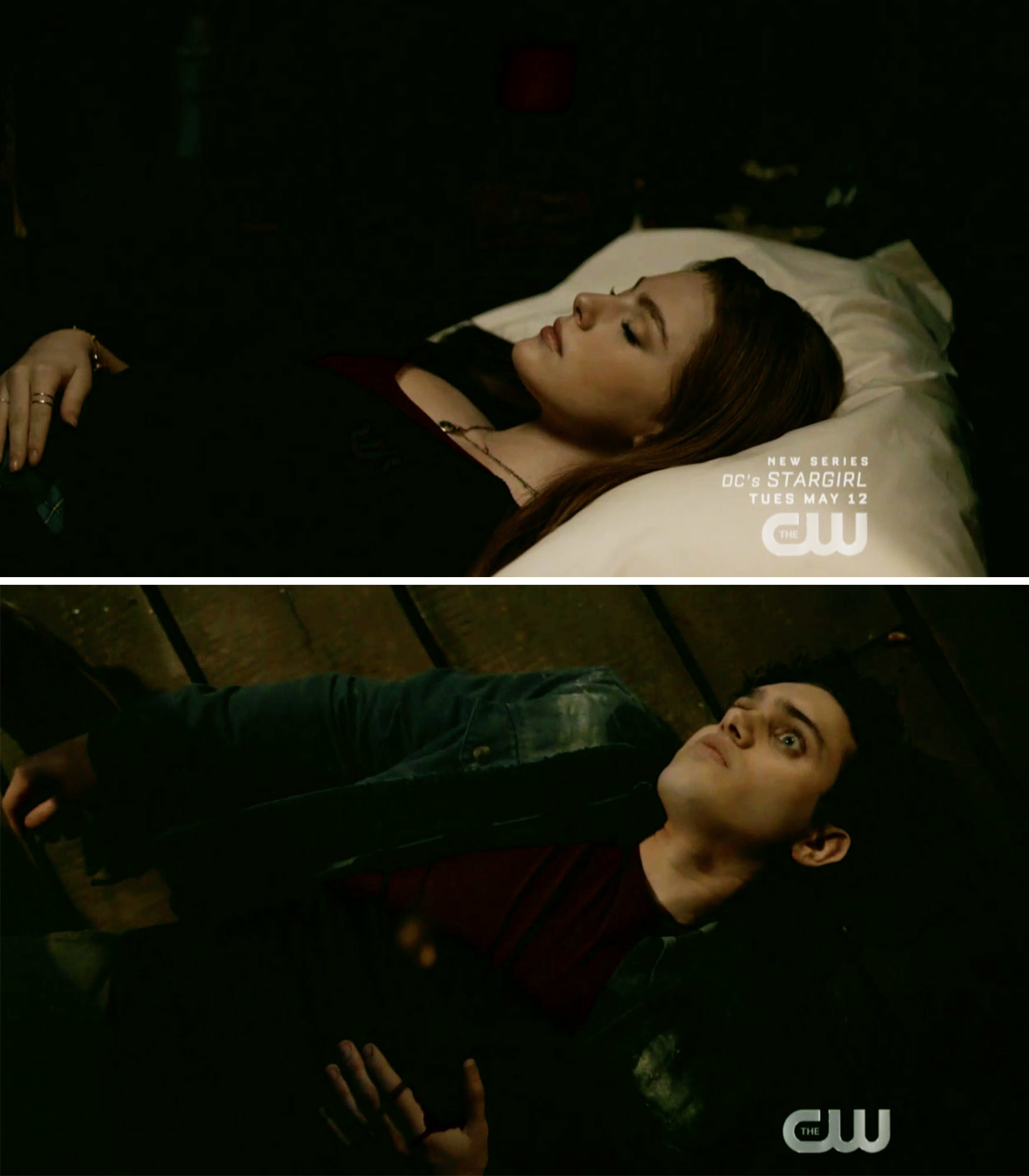 28.
Motherland: Fort Salem premiered on Freeform. The new series follows three young witches during basic training in combat magic in a women-dominated world.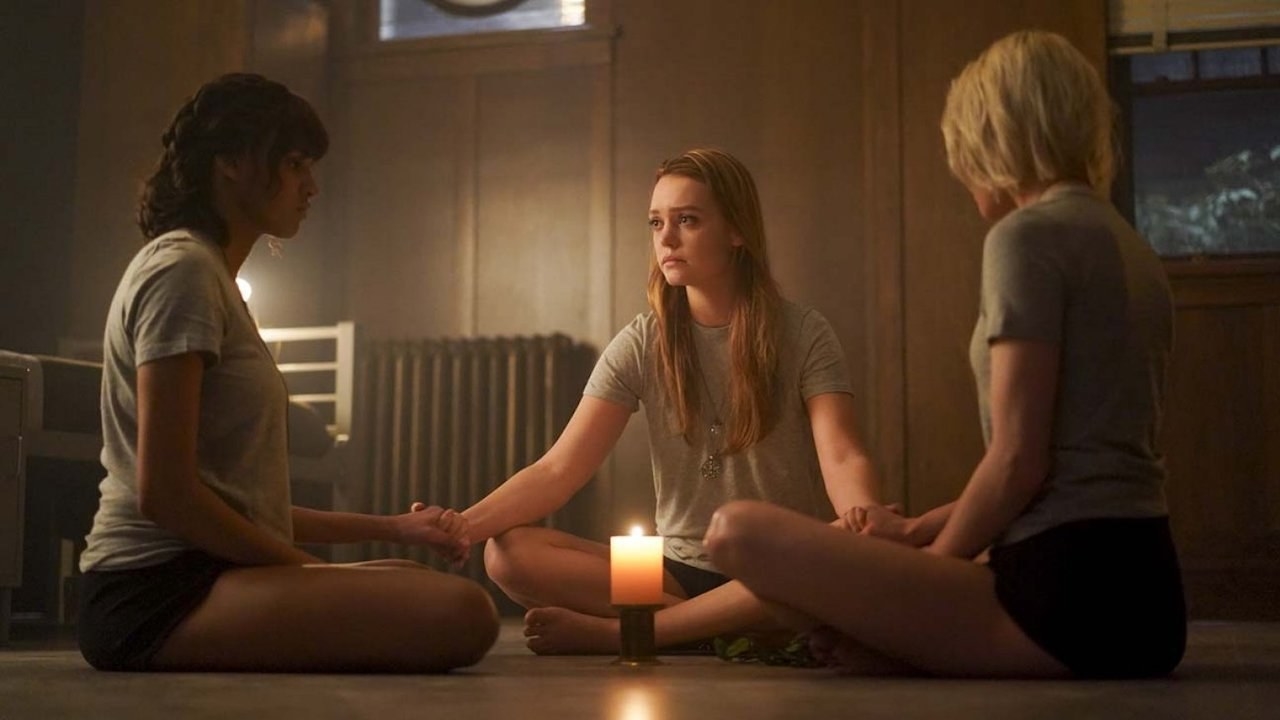 29.
Also on Motherland: Fort Salem, we're already obsessed with the complex relationship between Raelle and Scylla, considering that Scylla isn't who she says she is.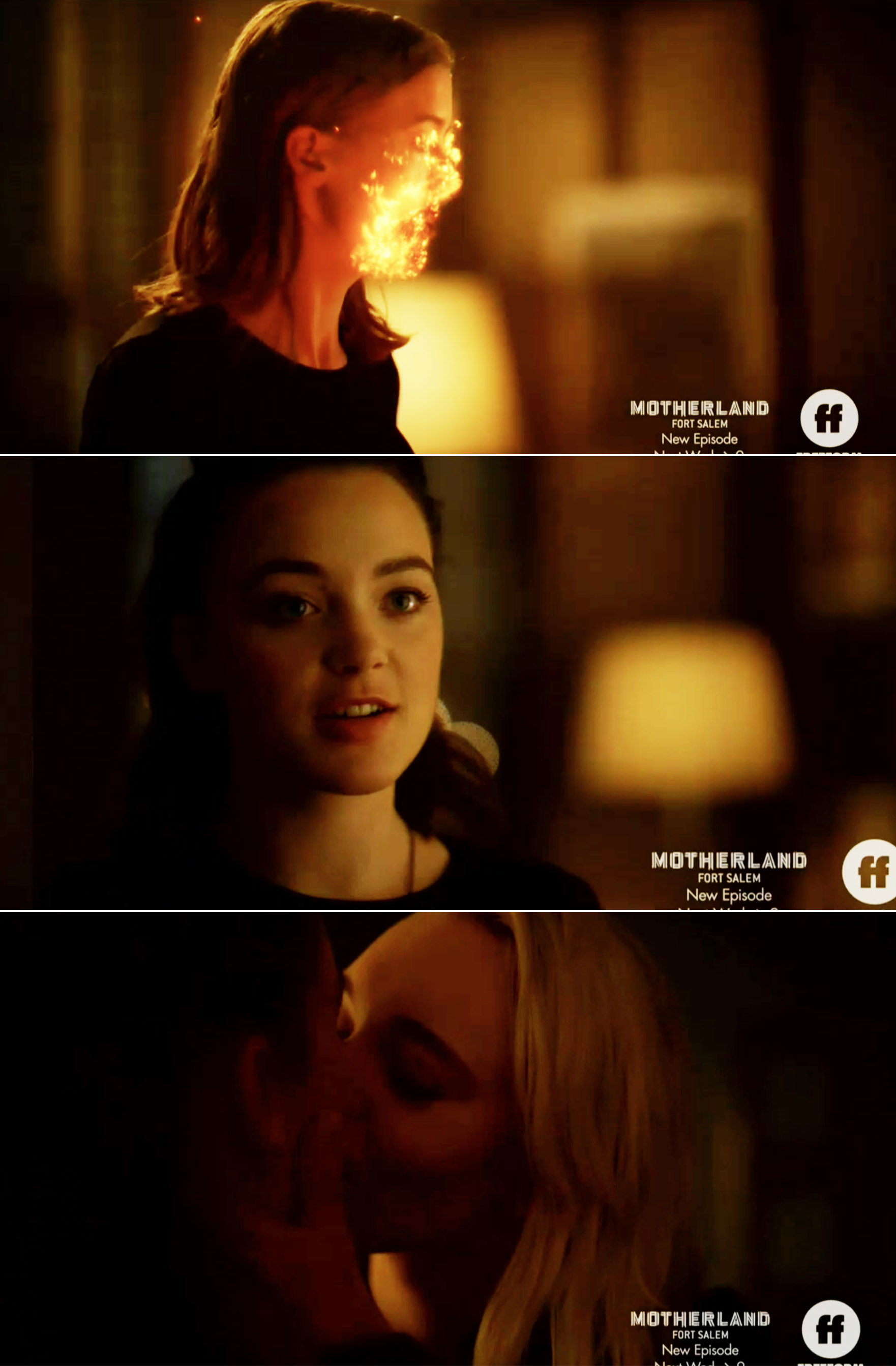 30.
Chicago Med celebrated its 100th episode, which featured April finally telling Ethan that she kissed Crockett.
31.
And finally, on The Magicians, the gang began their latest quest to stop the death of Fillory, which included bringing back Hyman and visiting Marina to learn about "the Couple."
What were your favorite TV moments this week? Tell us in the comments below!