🚨Obviously MASSIVE spoilers ahead! 🚨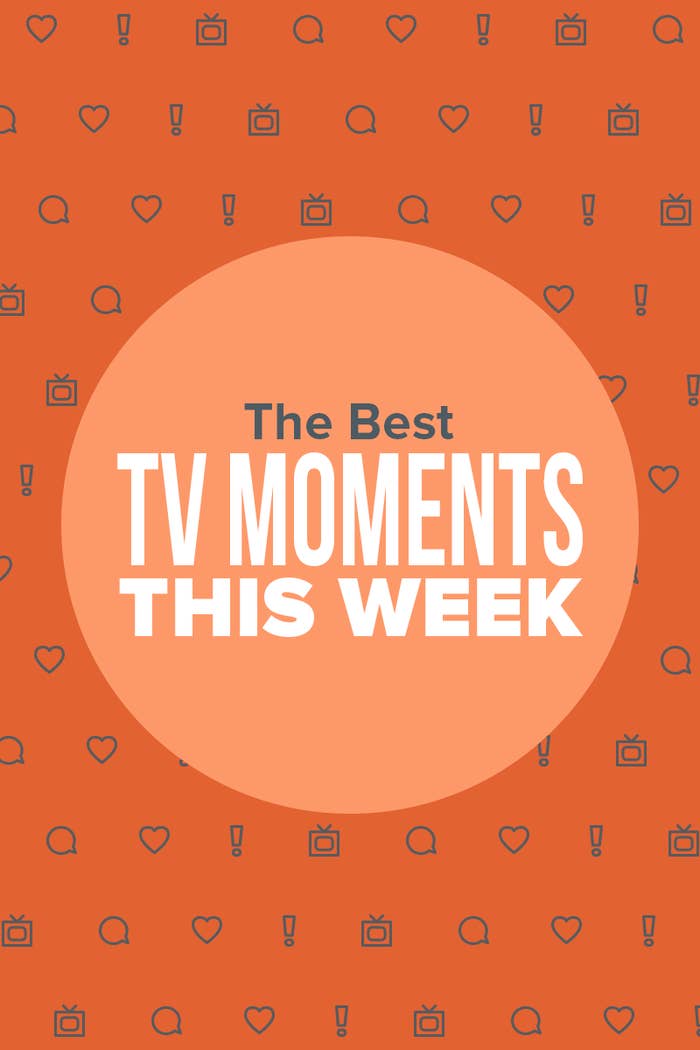 1.
First, on Grey's Anatomy, Meredith officially returned to work, and Cristina got her a welcome back gift, which was in the form of a hot new doctor she nicknamed "McWidow."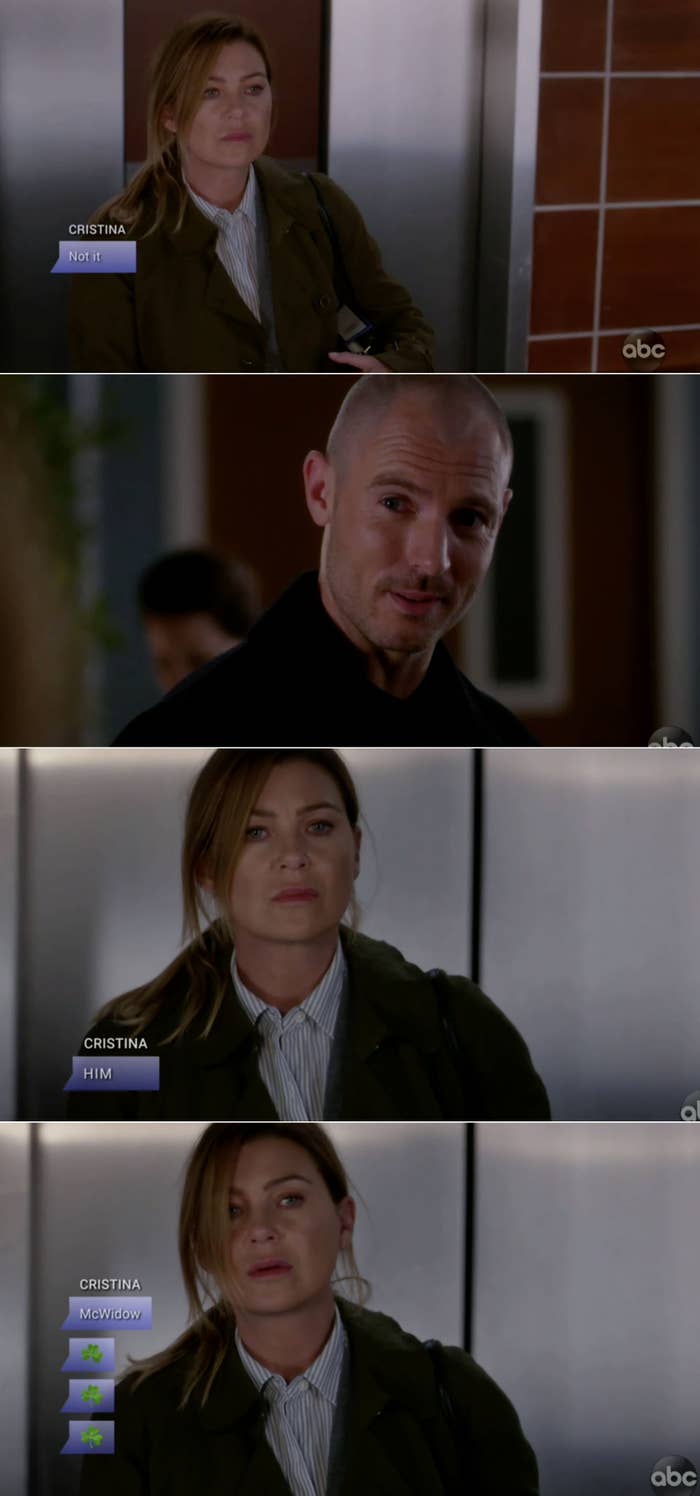 2.
Also on Grey's Anatomy, Bailey sadly suffered a miscarriage, Maggie quit after almost losing another patient, Amelia found out that her baby is likely Owen's, and Jo seemingly took home a newborn baby that was left at a fire station.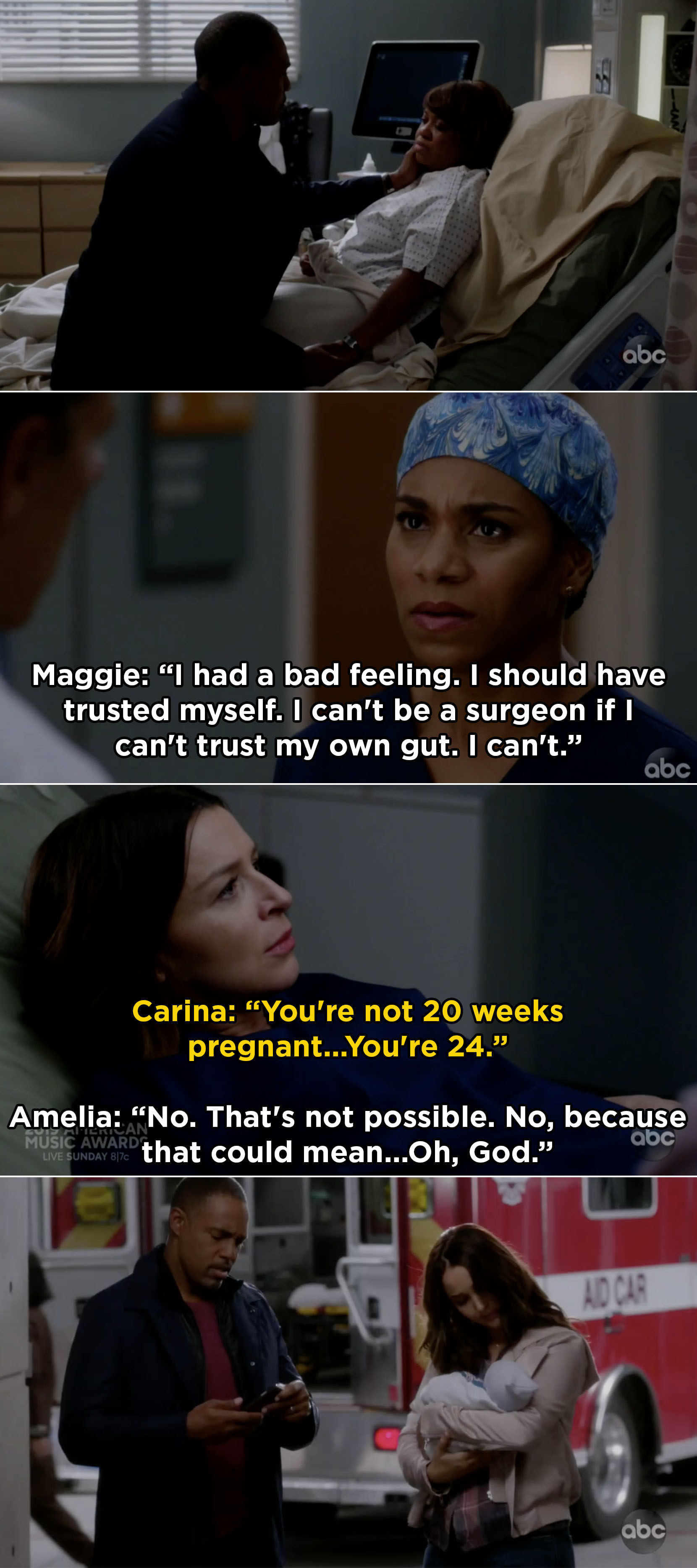 3.
And on Grey's Anatomy, the fall finale ended on a shocking cliffhanger when several doctors where trapped underground in the bar after a car collided with the building.
4.
On The Good Place, Michael finally snapped his fingers and restored Chidi's memories, but not before we learned more about Chidi's quest to know if soul mates exist.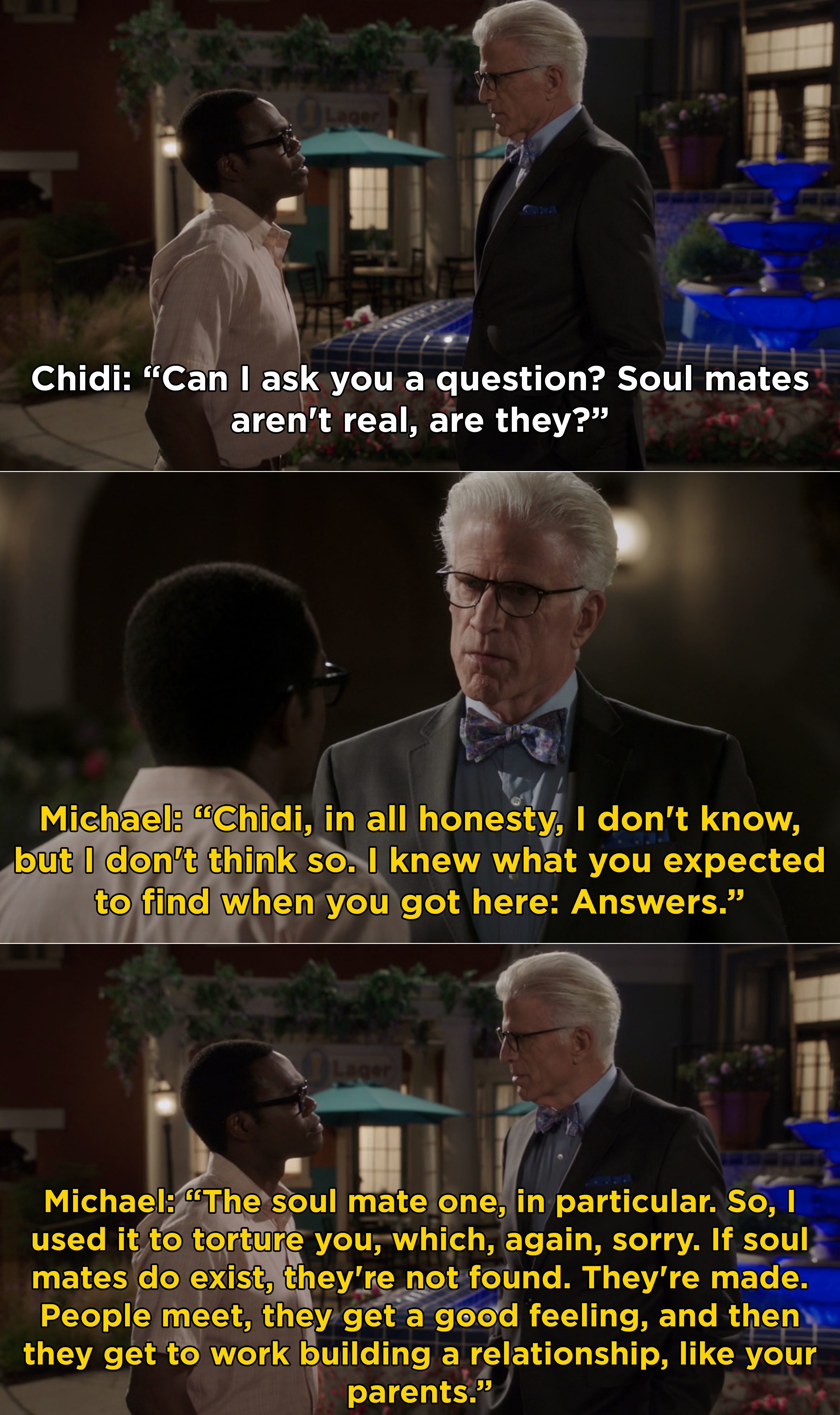 5.
Also on The Good Place, before Chidi lost his memories, he actually wrote a note to himself detailing his love for Eleanor — yes, I wept uncontrollably.
6.
On The Mandalorian, Baby Yoda showcased some of his incredible powers when he used the force to save The Mandalorian.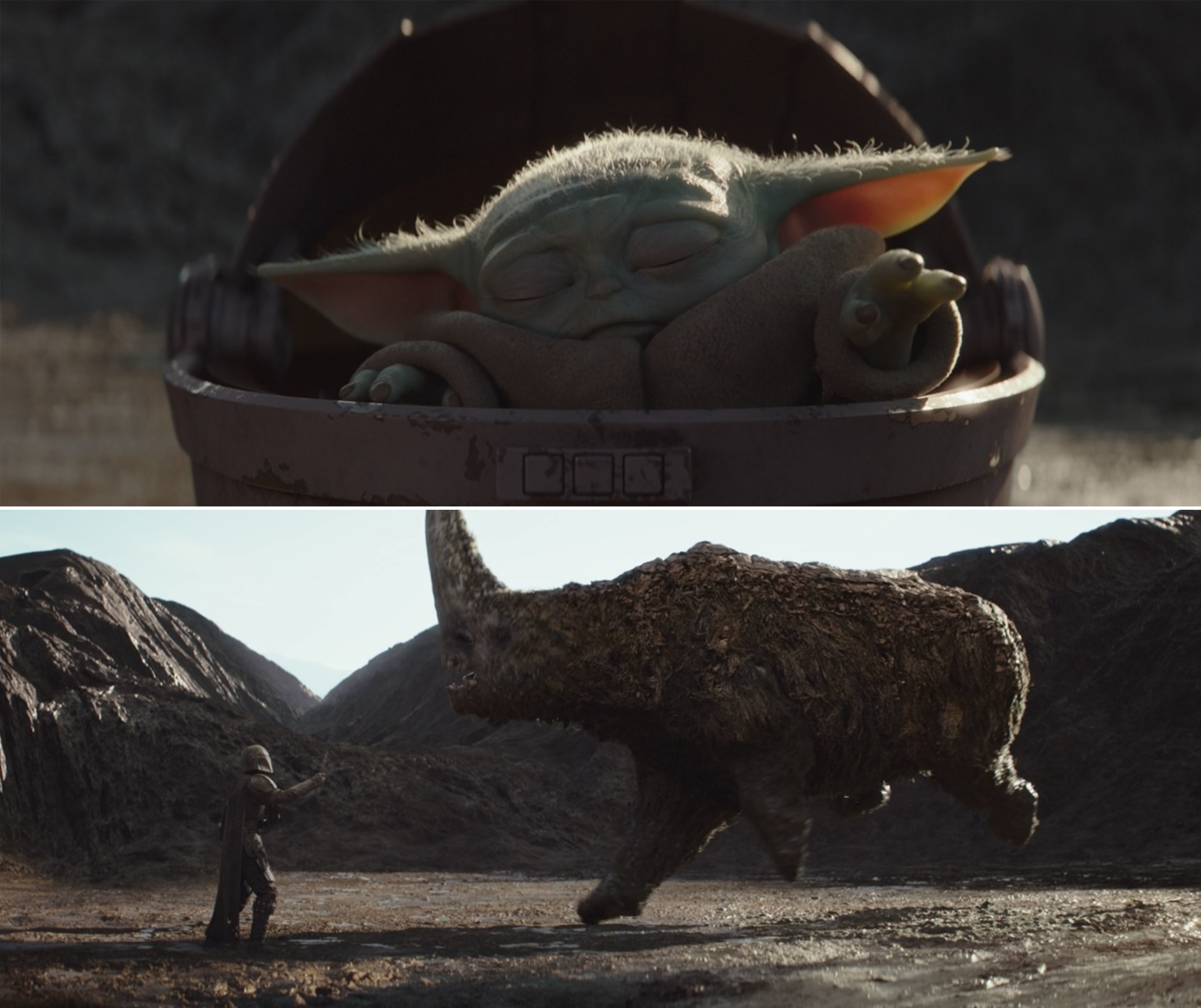 7.
On How to Get Away With Murder, at Annalise's funeral during the flash forward, Wes (yes, THAT Wes) emerged from the crowd to say a few words — what the heck?! I have so many questions!
8.
Also on How to Get Away with Murder, we learned that Asher was killed in the future, and Connor and Michaela were arrested for his murder.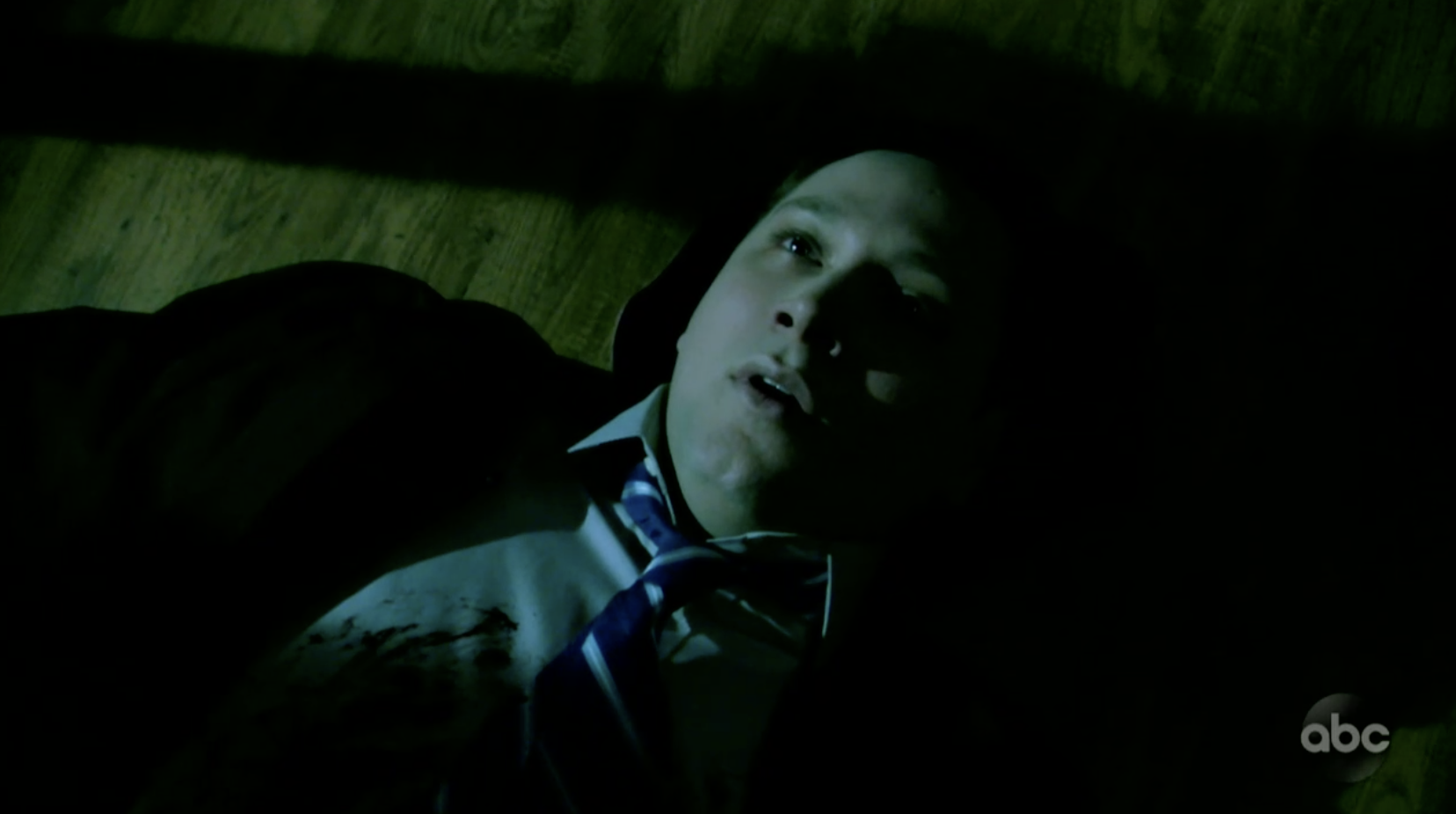 9.
The Crown finally returned with Season 3 and featured Olivia Colman taking over as Queen Elizabeth II.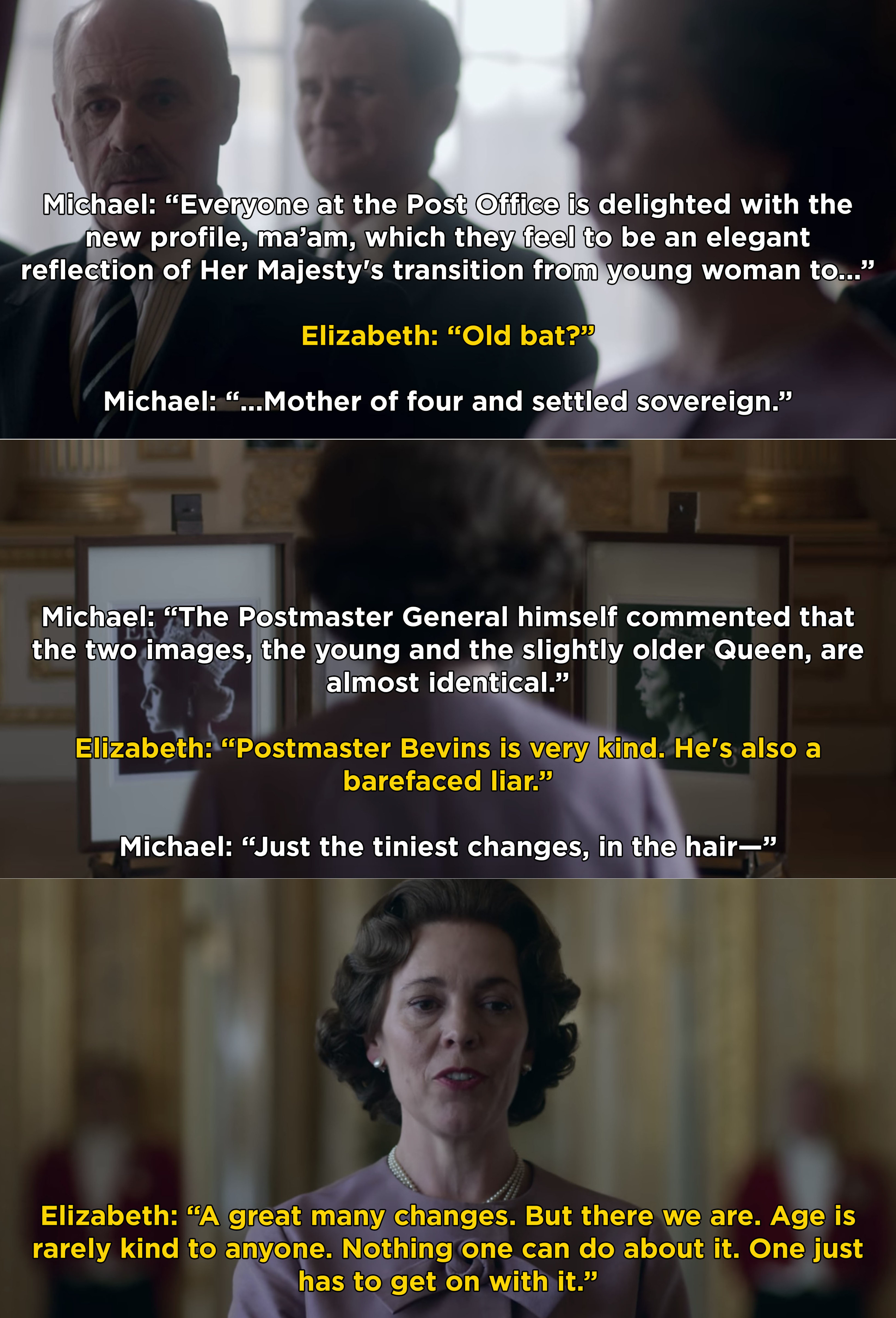 10.
On This Is Us, we jumped into the future and learned that a year from now Rebecca's memory has gotten worse, Kevin has a fiancé, who is expecting, and Randall isn't speaking to Kevin.
11.
Also on This Is Us, Nicky joined the Pearsons for Thanksgiving and started a new tradition in honor of Jack — we also see Jack Jr. continuing it in the future.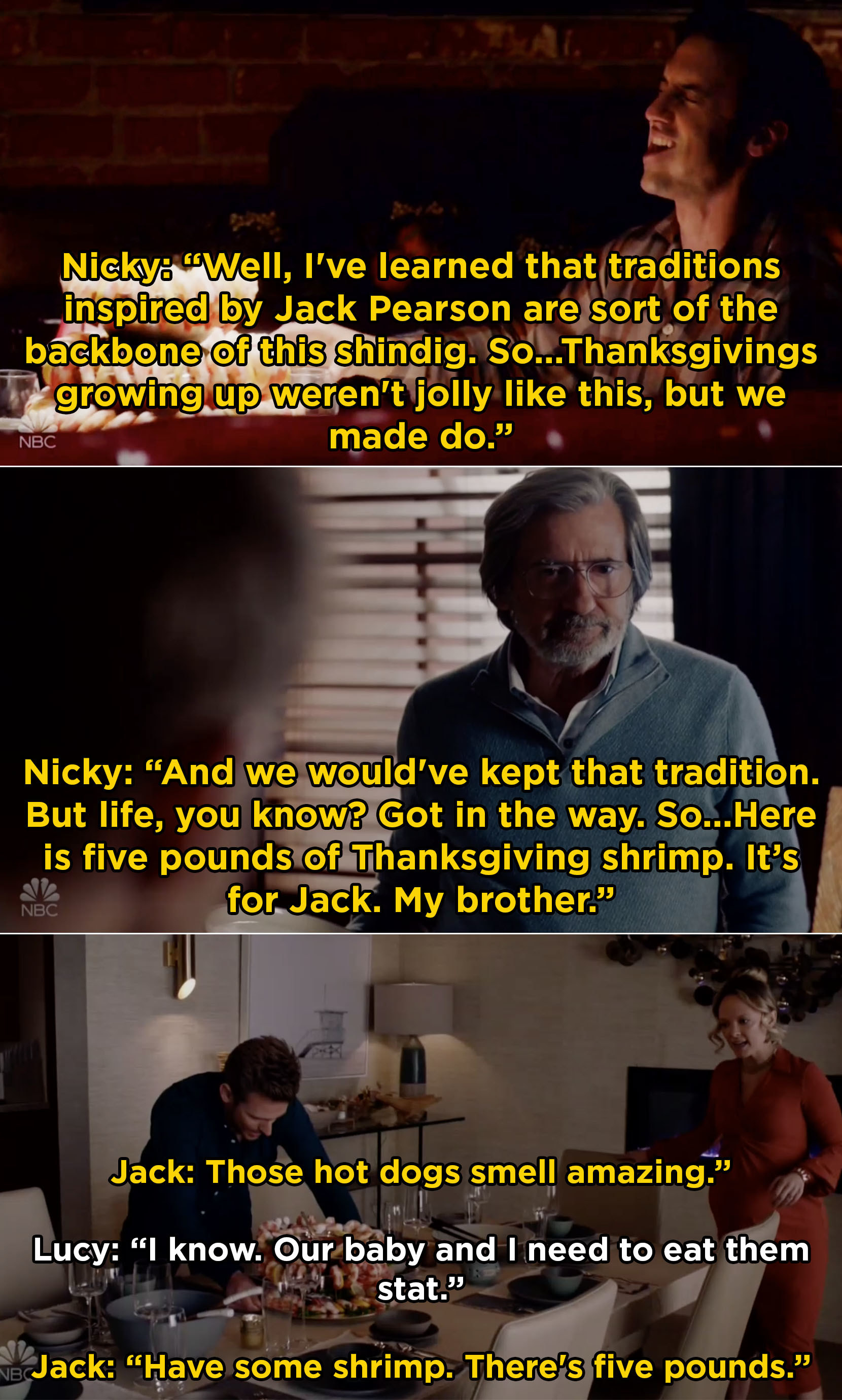 12.
On Supergirl, Kara finally found out that Lena has been working against her, and it led to this heartbreaking moment.

13.
Also on Supergirl, Lena left Kara/Supergirl trapped in the Fortress of Solitude surrounded by Kryptonite.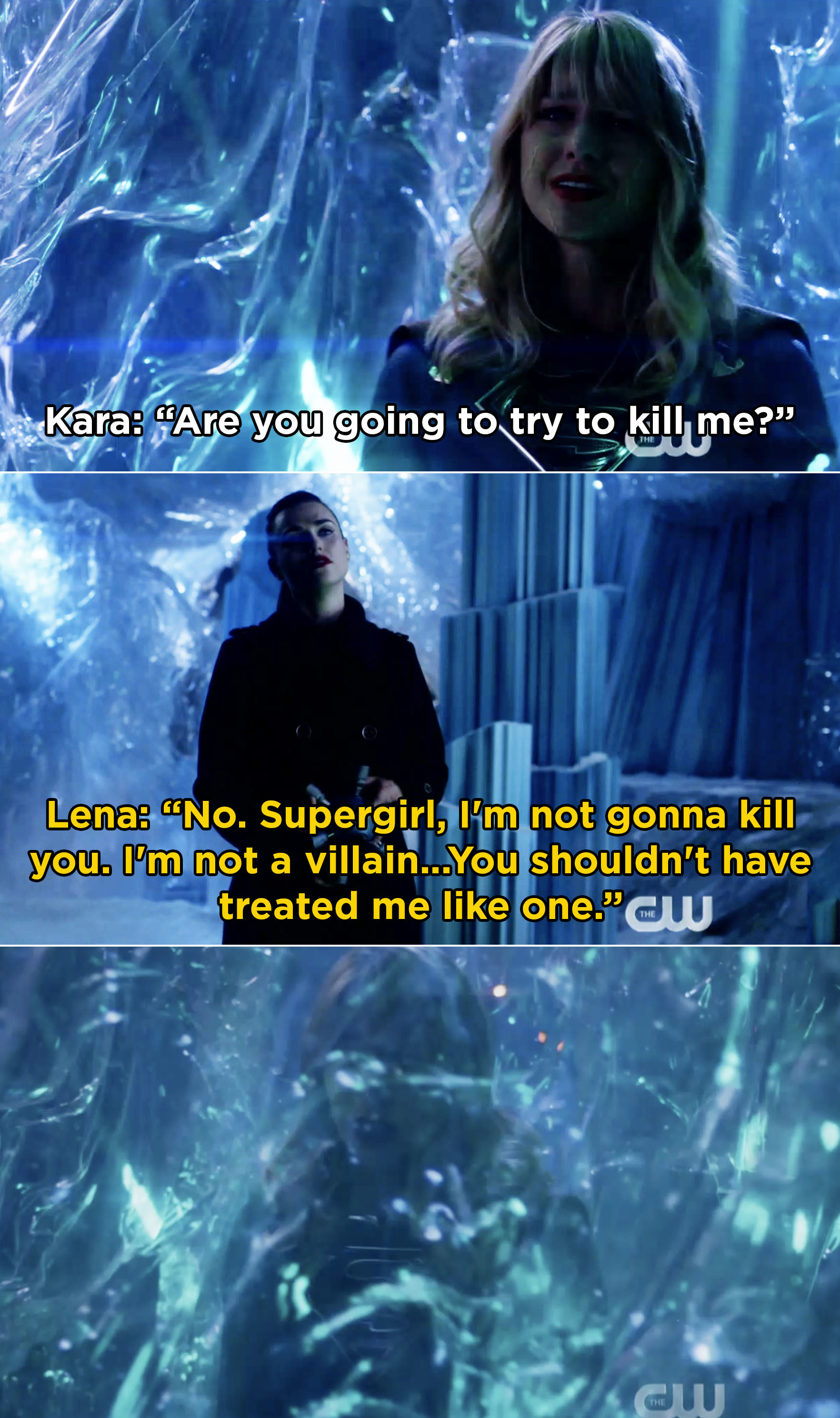 14.
On Shameless, Ian and Mickey officially returned as series regulars, and we saw them bickering in prison.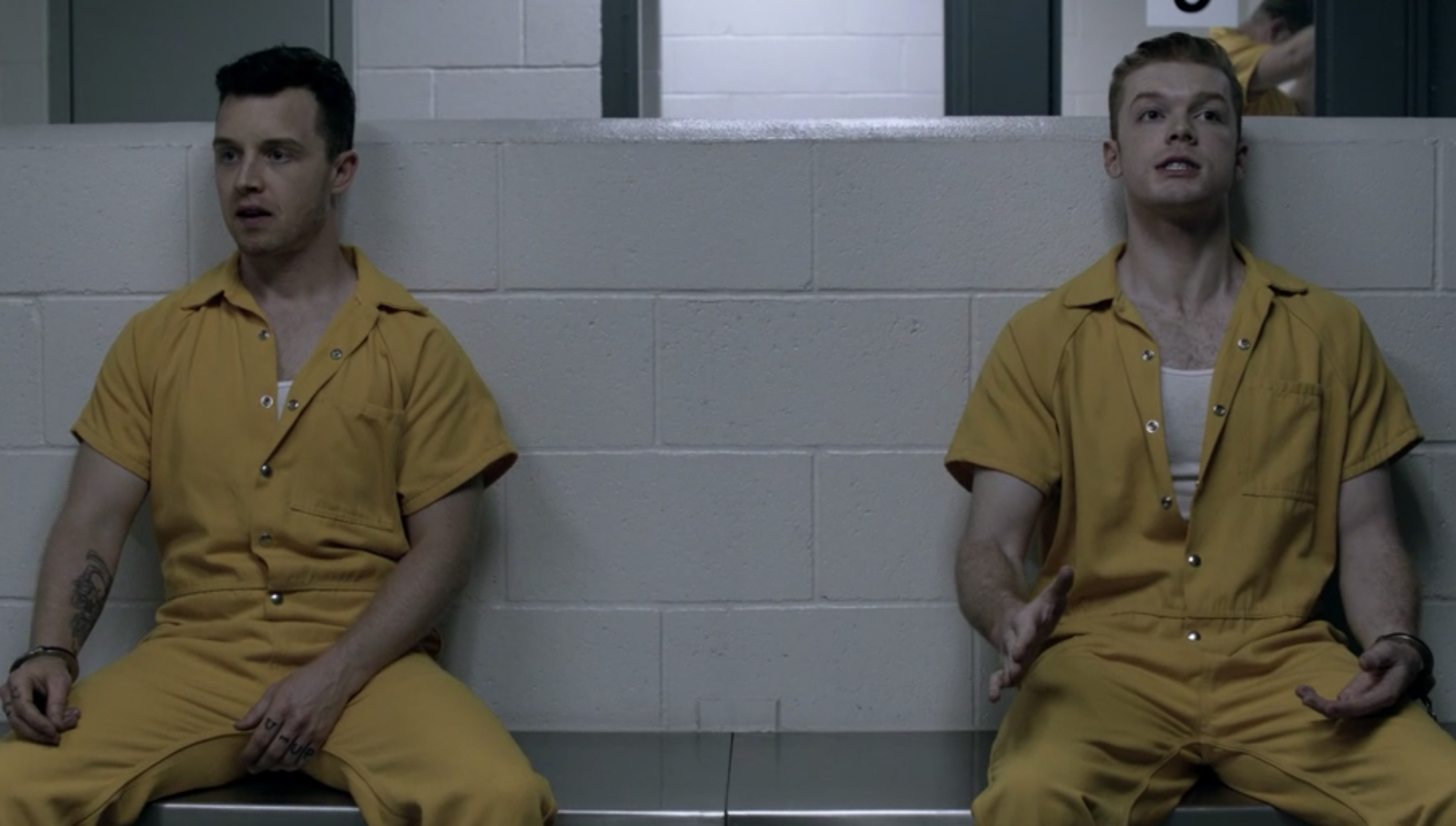 15.
On Legacies, Josie restored everyone's memories of Hope, even though it meant jeopardizing her relationship with Landon — her mom aka Caroline helped Josie make the decision.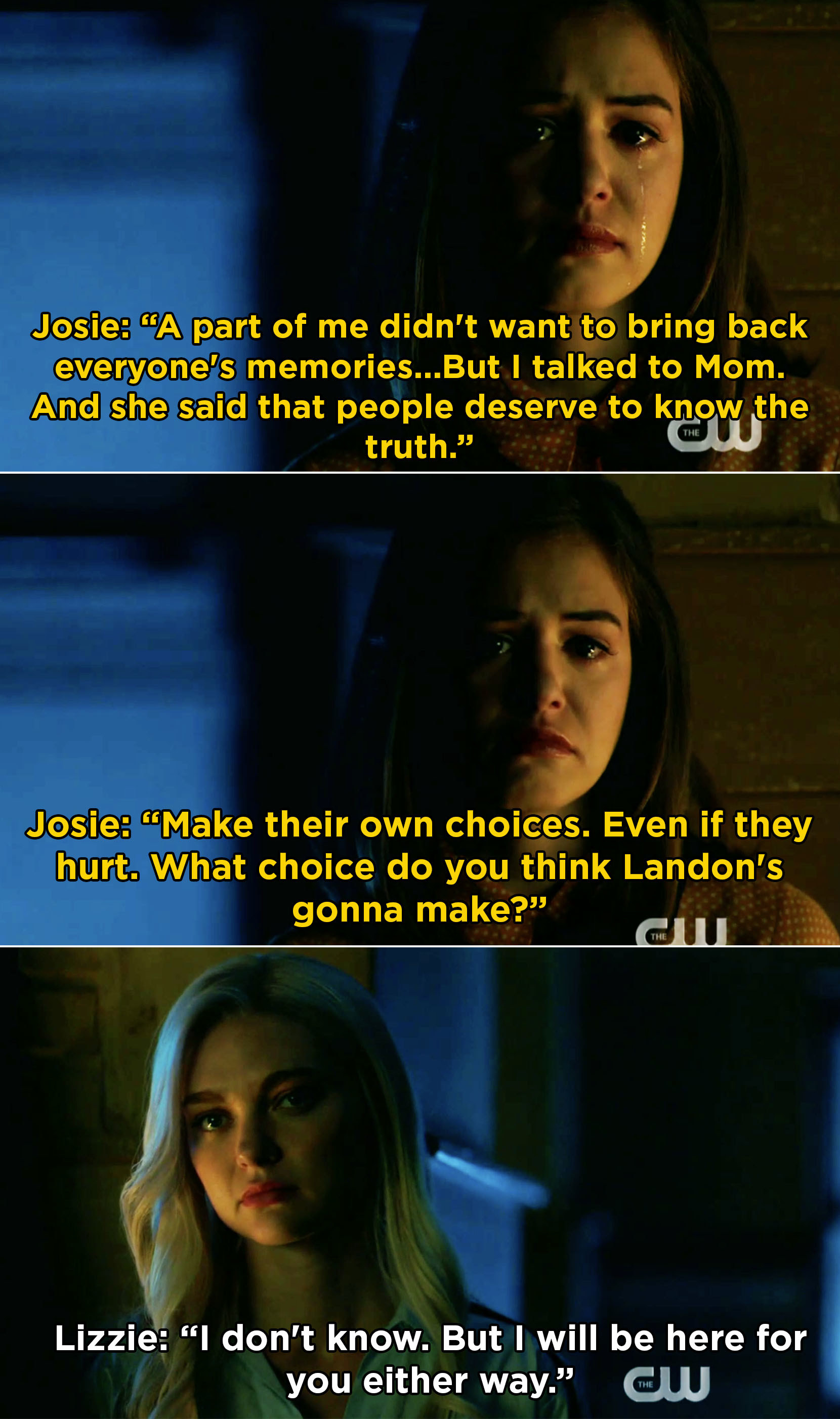 16.
Also on Legacies, Freya reunited with Hope after helping Josie with the spell and getting her memories back.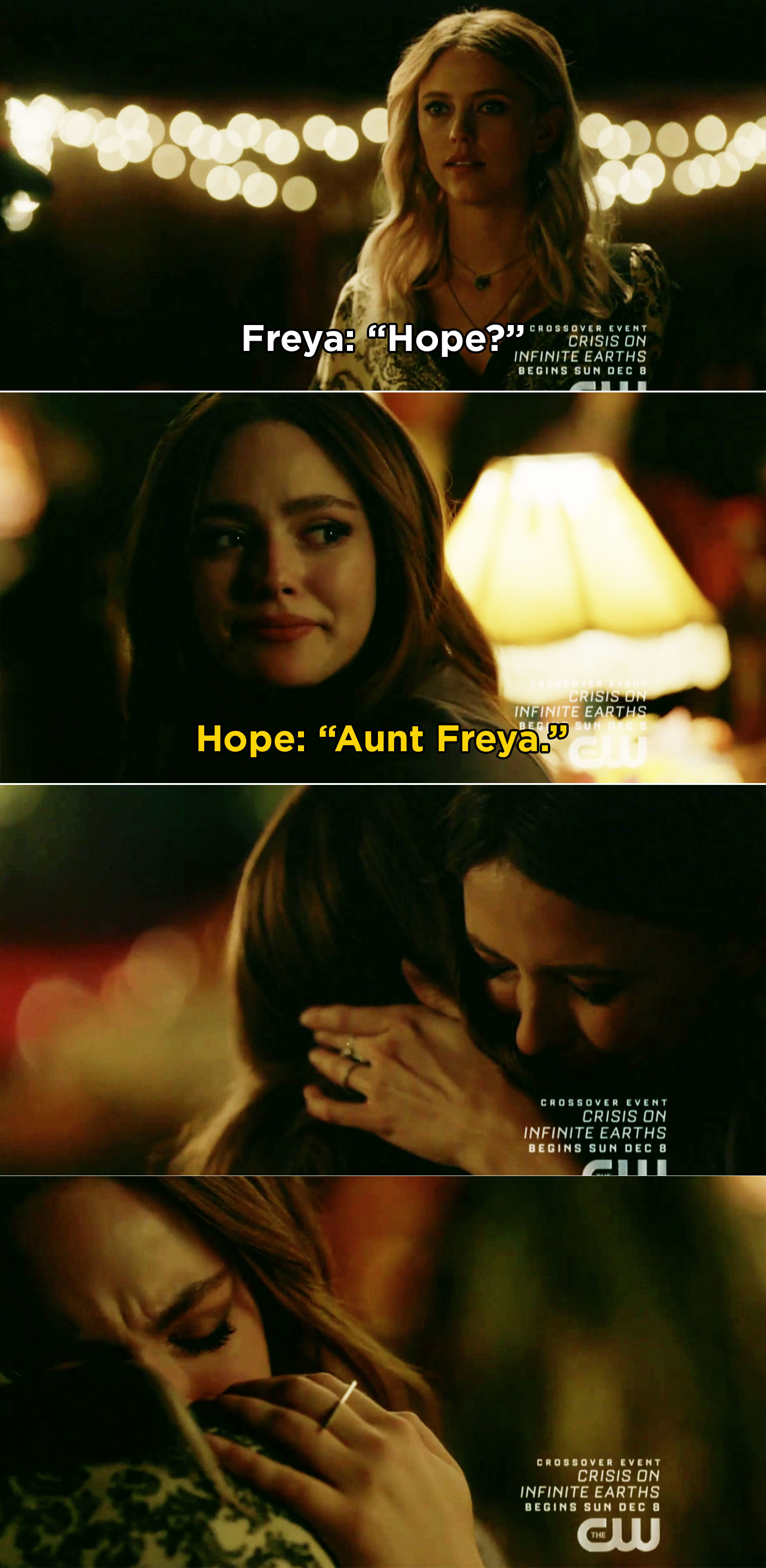 17.
On A Million Little Things, Rome emotionally helped PJ through a tough time when PJ considered killing himself.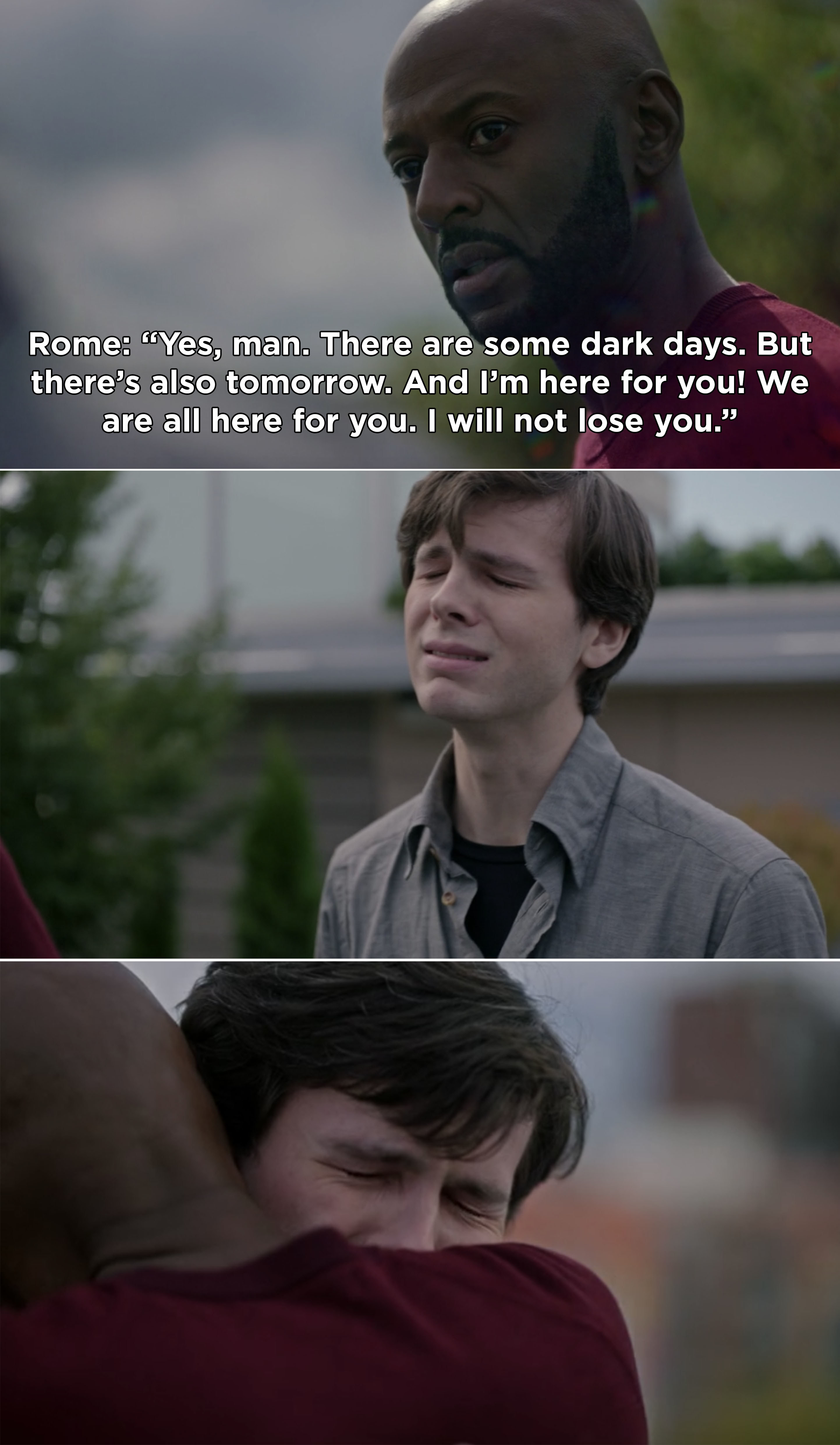 18.
On The Morning Show, Jennifer Aniston showed off her singing voice when Alex sang a duet with Cory at a fundraiser.
19.
Also on The Morning Show, everyone dealt with the immediate ramifications of a New York Times article detailing Mitch's behavior at TMS.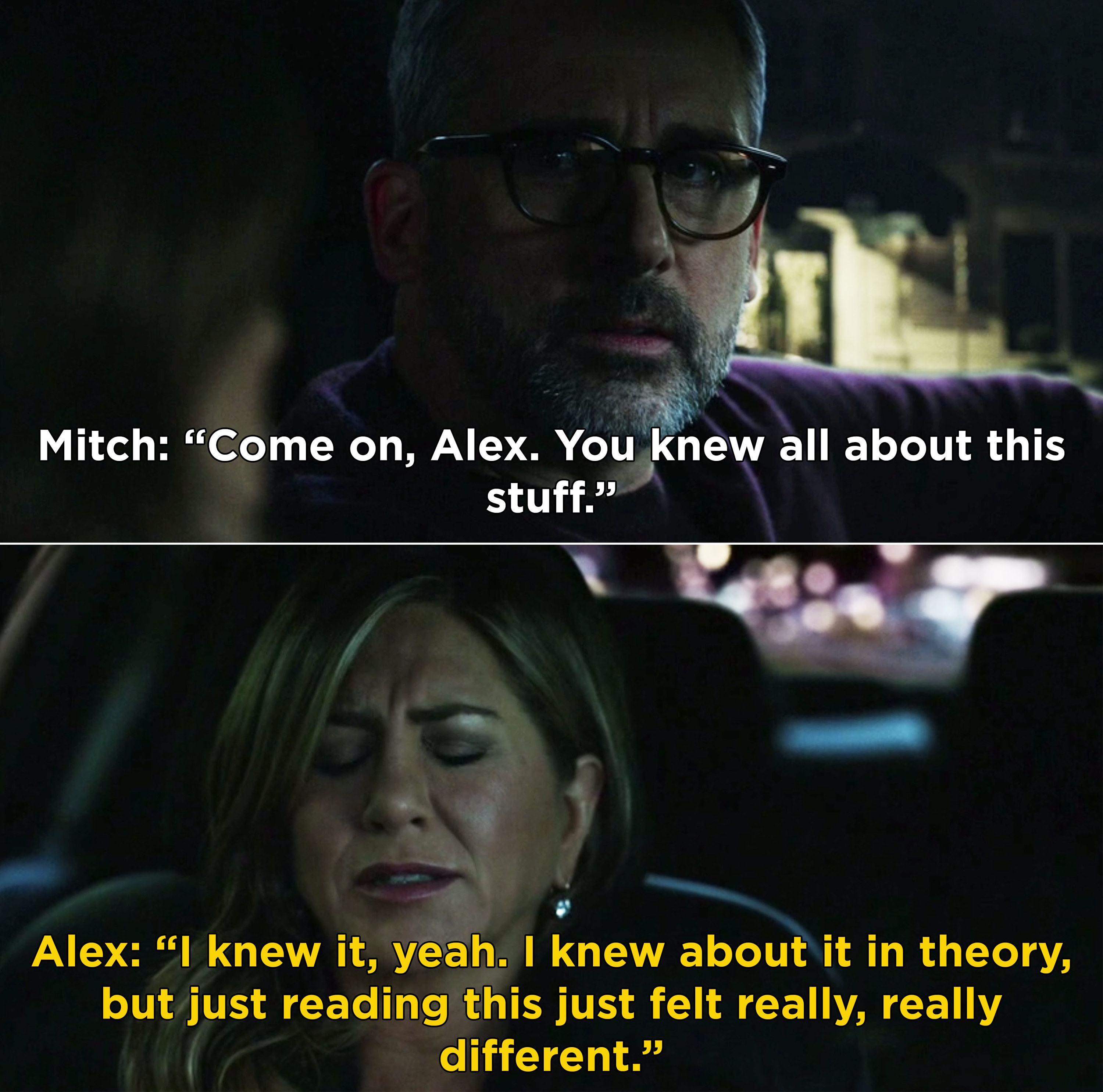 20.
On High School Musical: The Musical: The Series, we were introduced to Ashlyn, who is playing Ms. Darbus, and she absolutely crushed an original song called "Wondering."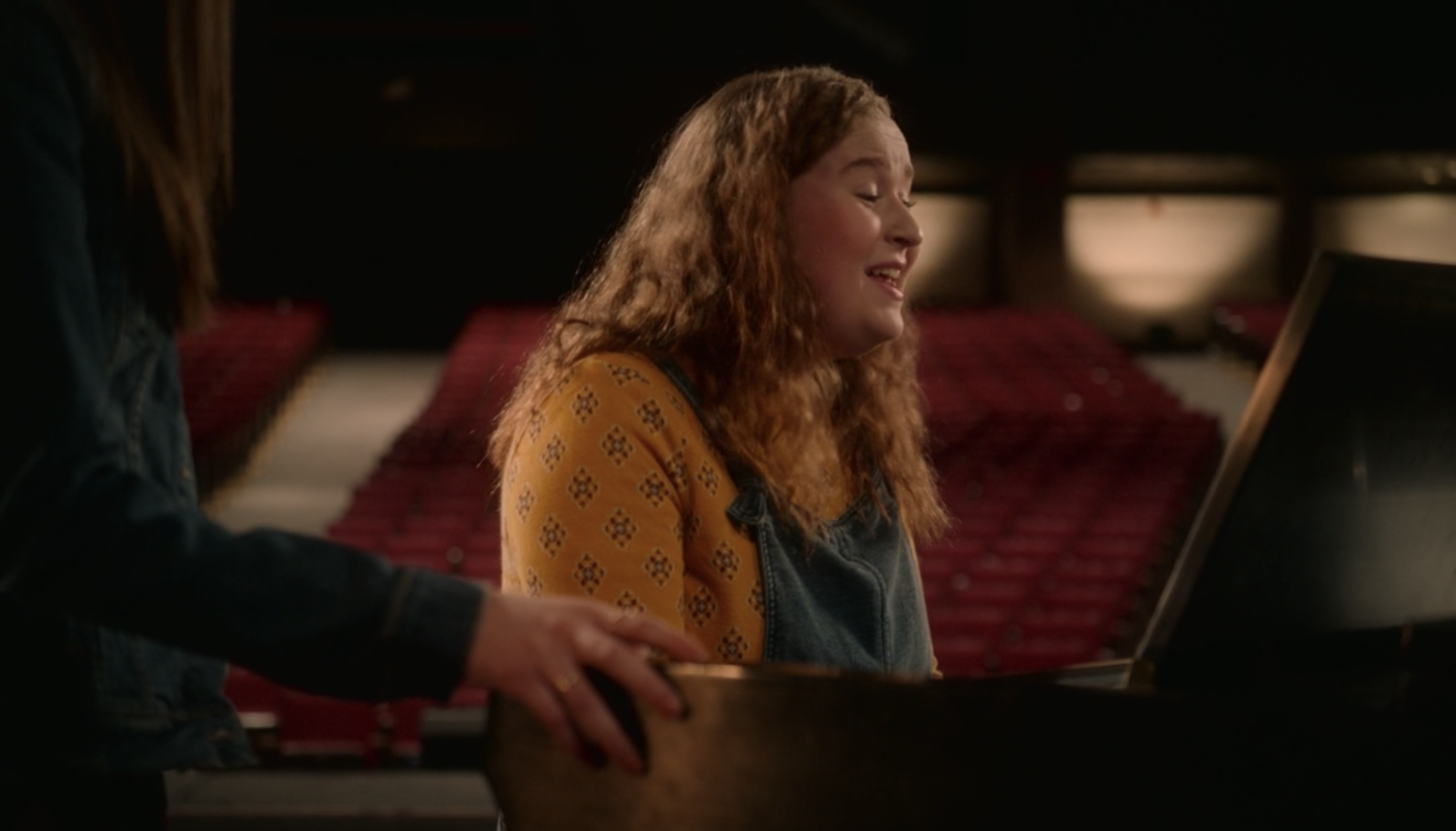 21.
On Riverdale, Cheryl and Toni played a prank involving cannibalism, Mary pulled a gun on Dodger's family in order to save Archie, FP threatened Hiram, and Jughead and Betty investigated Mr. Chipping's death.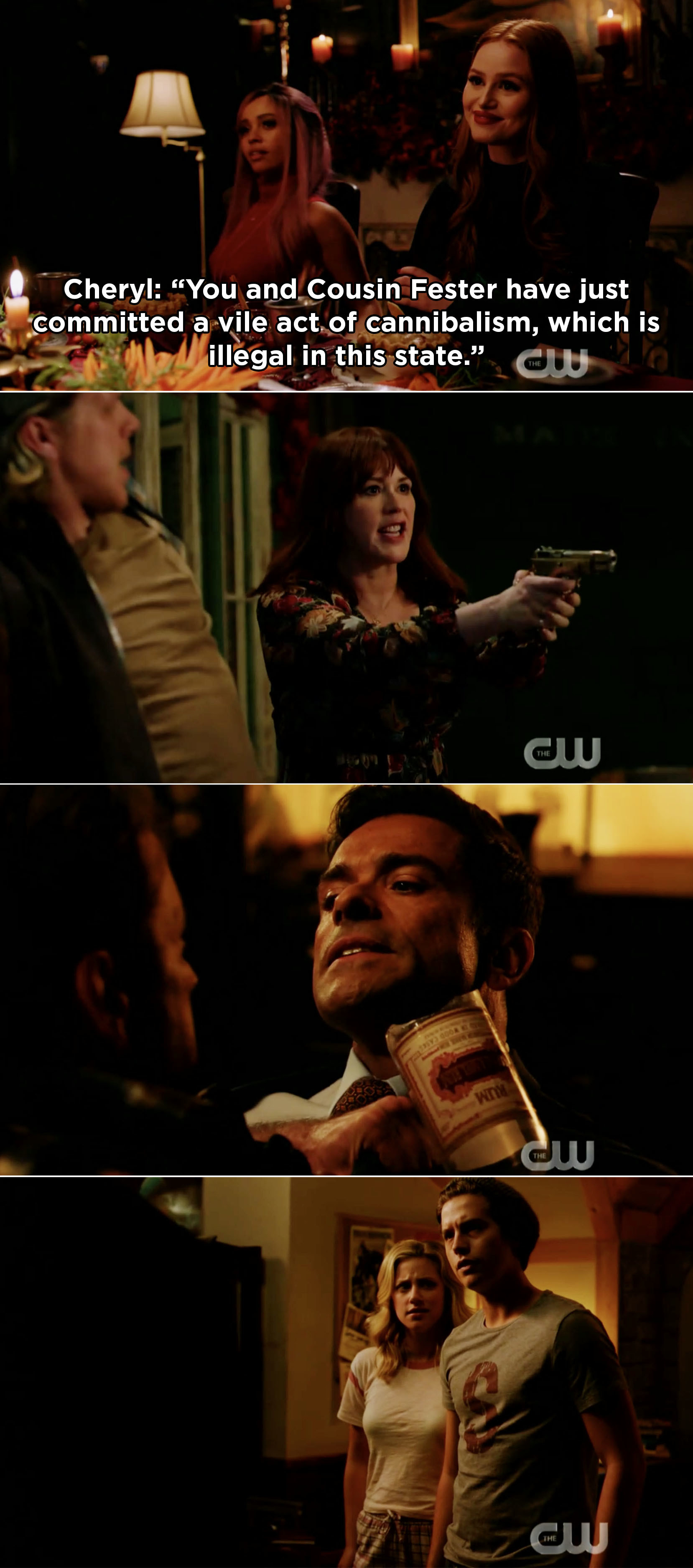 22.
Also on Riverdale, Archie decided to dedicate the El Royale gym to Fred.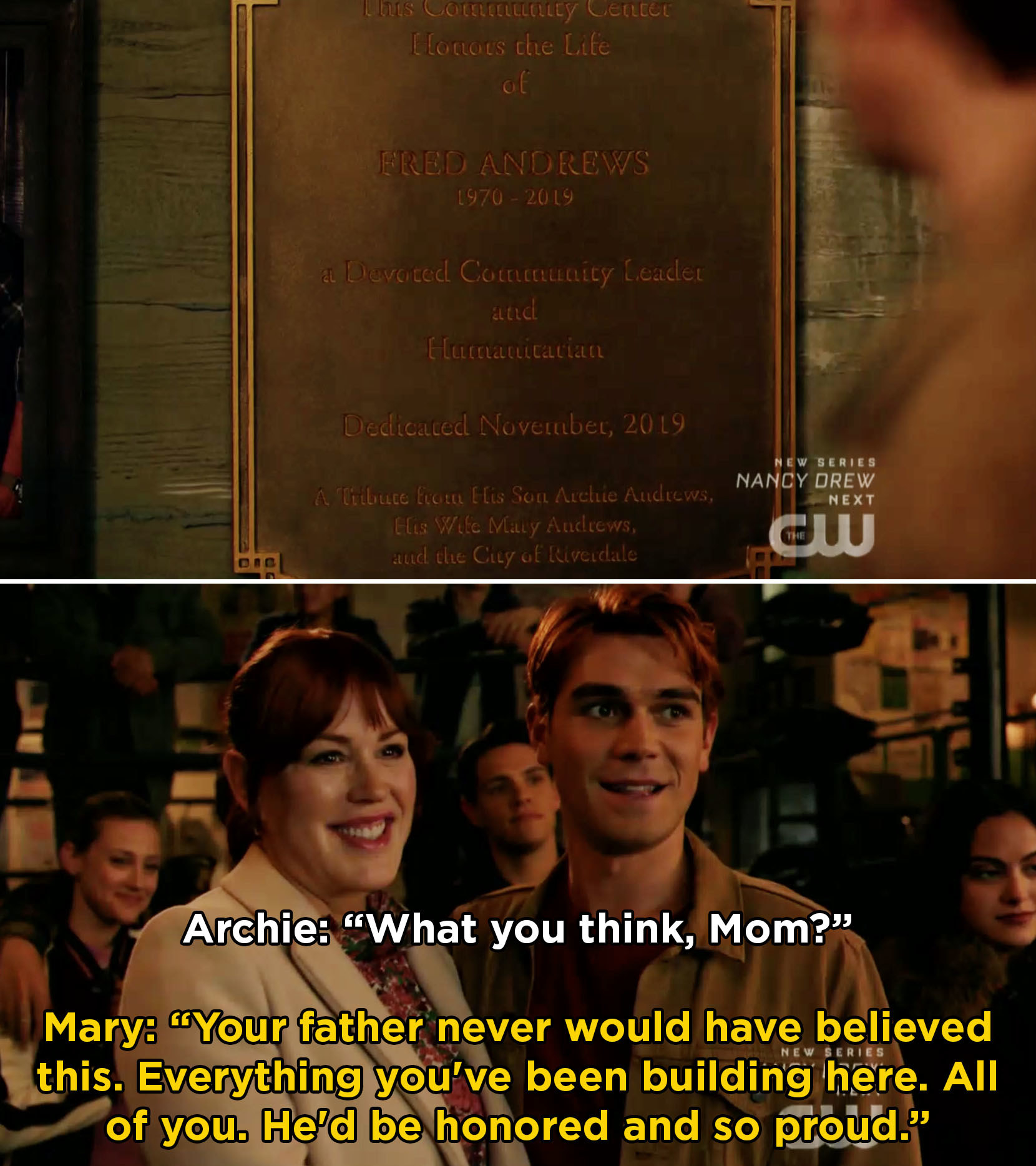 23.
On The Walking Dead, Siddiq was shockingly killed by Dante, a Whisperer who had infiltrated Alexandria.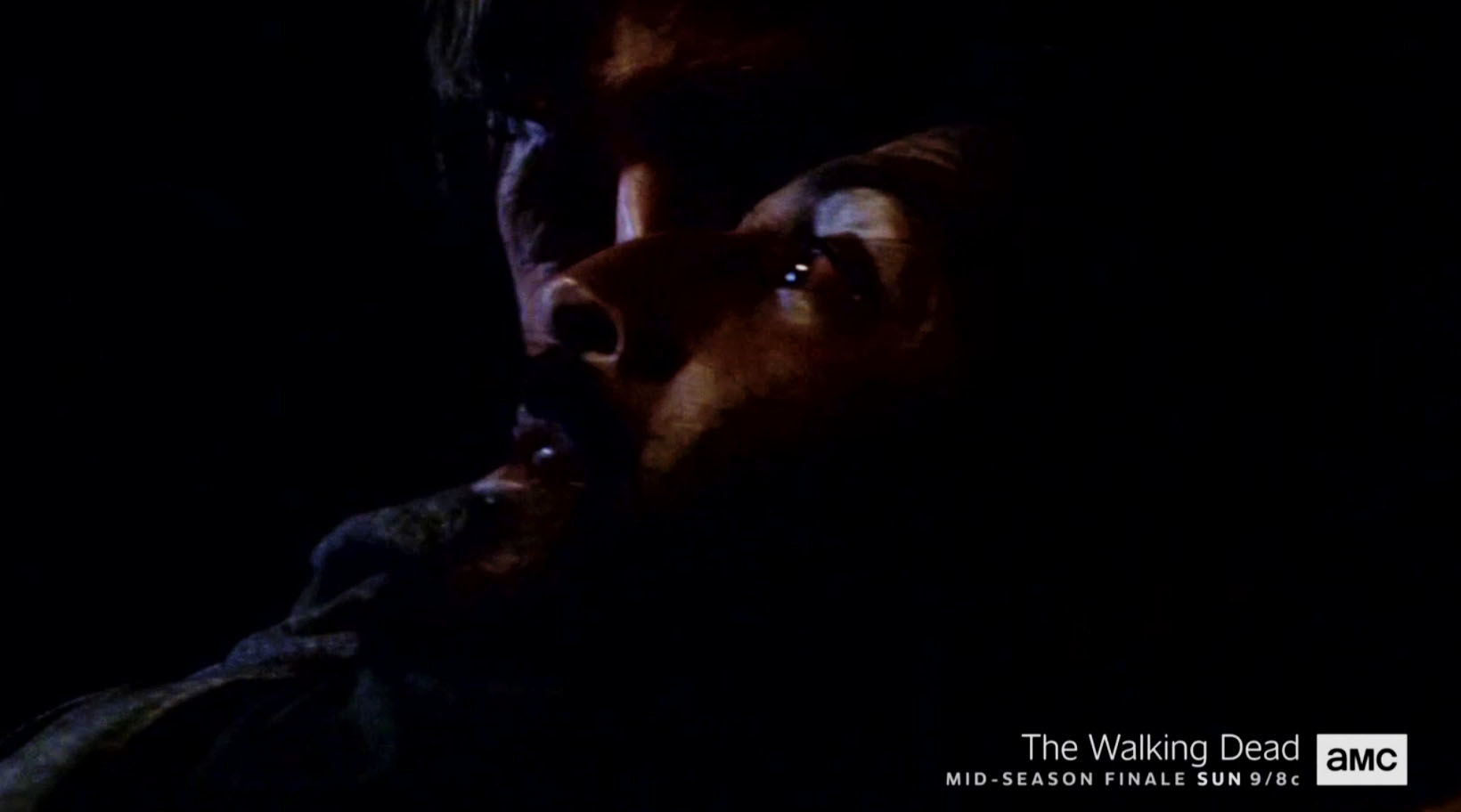 24.
Dollface started streaming on Hulu. The new series follows Jules, a recently single woman who tries to reconnect with her female BFFs.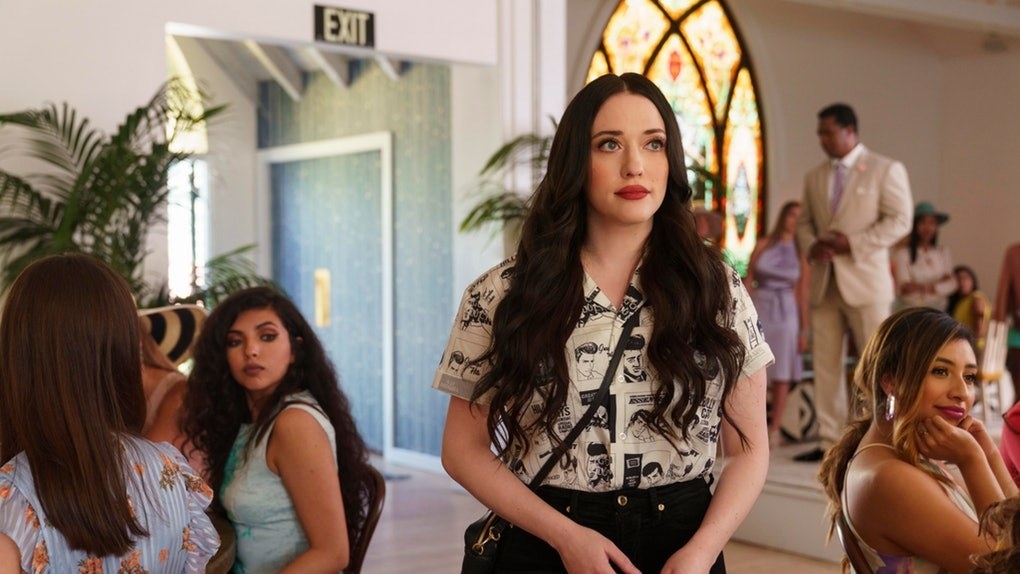 25.
On His Dark Materials, Lyra figured out how to use the alethiometer for the first time.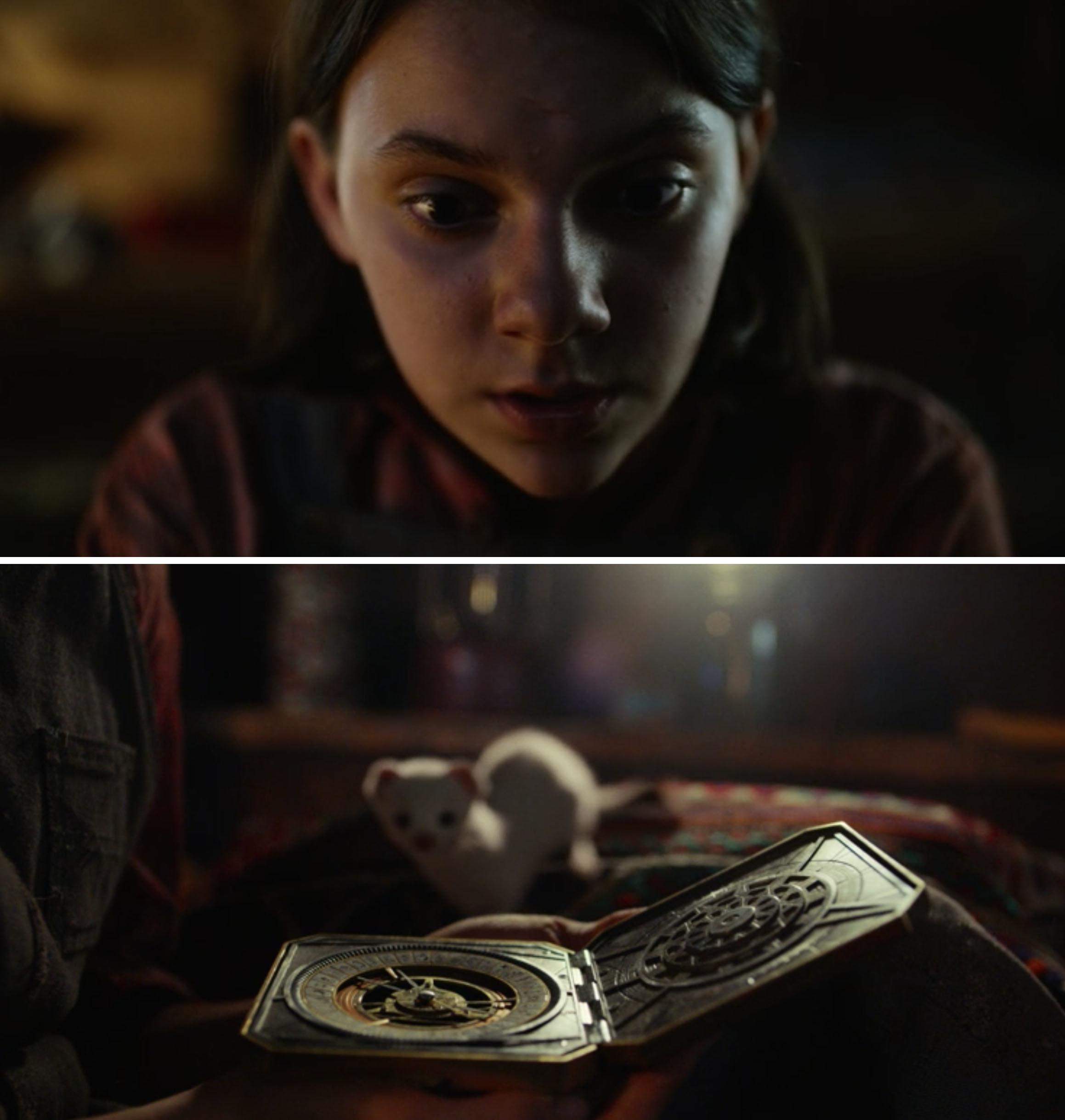 26.
On Arrow, Oliver, Mia, William, and Oliver traveled to Russia, while Diggle tracked down Roy and convinced him to rejoin Team Arrow.
27.
Sorry For Your Loss aired its Season 2 finale and featured Leigh breaking down and realizing she'll never fully get over Matt.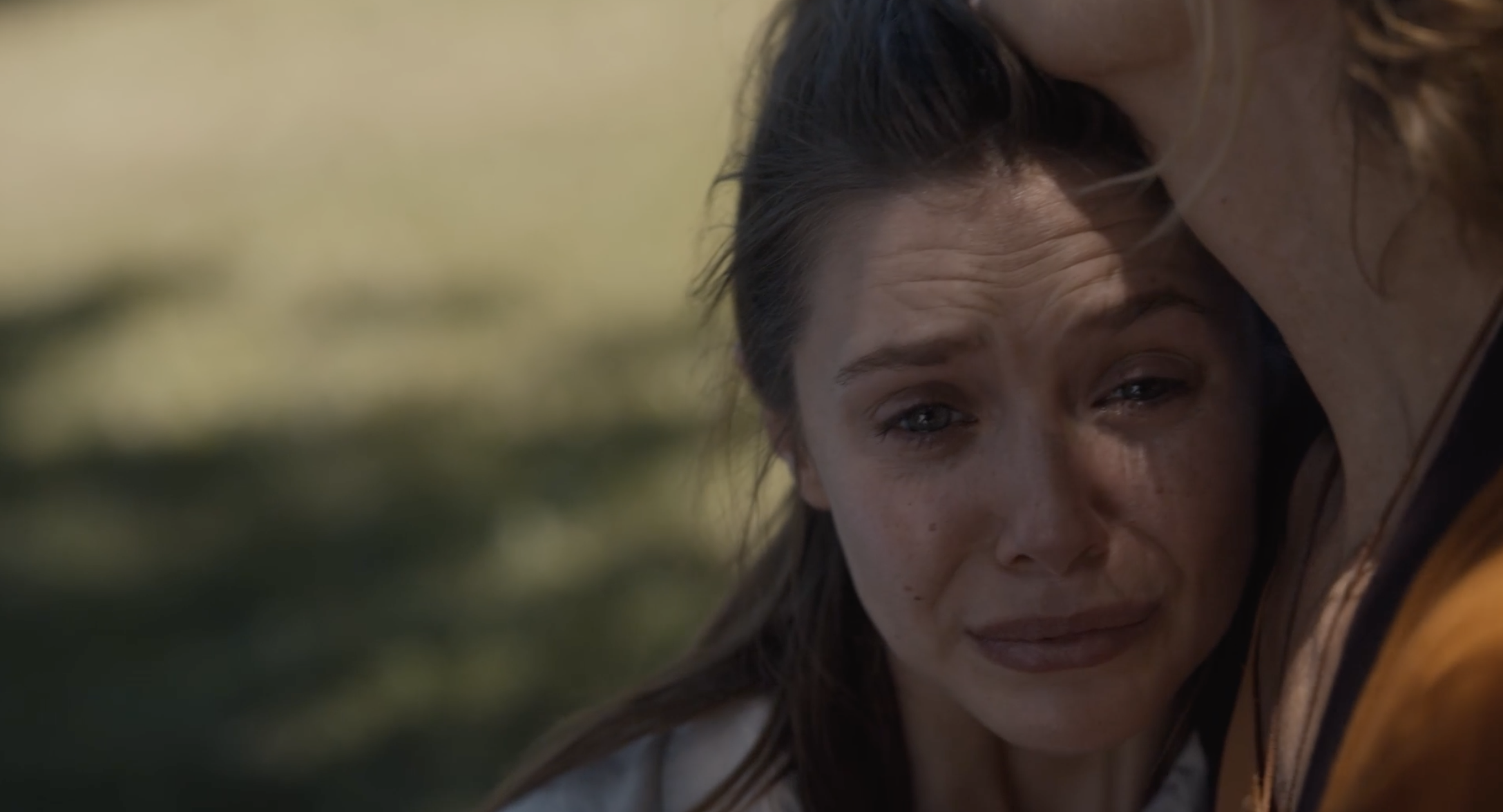 28.
On Chicago Fire, Gabby visited Chicago and reunited with Casey.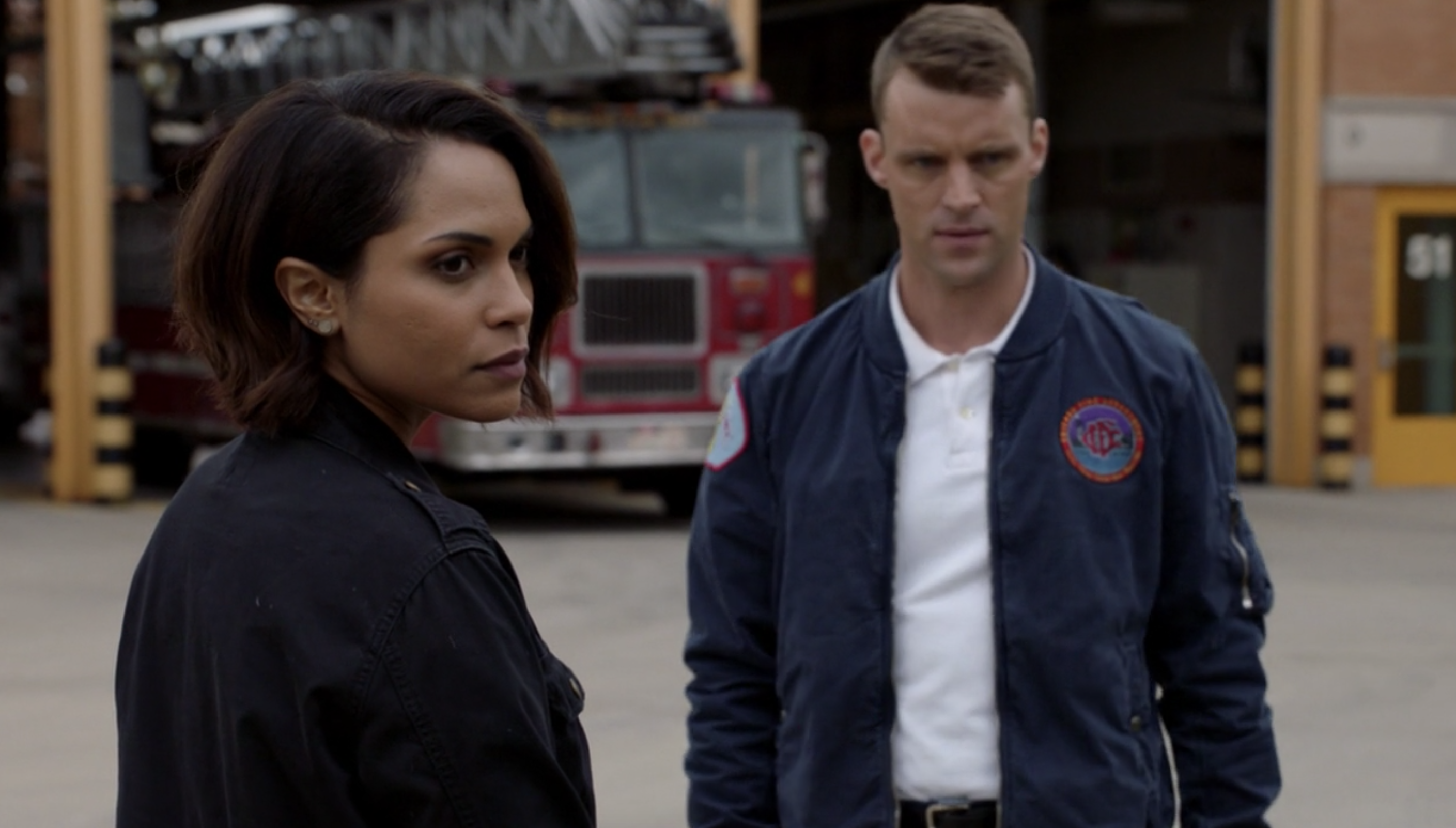 29.
On Chicago P.D., Halstead was shockingly shot at the end of the episode by Angela, Marcus West's husband who Halstead wrongfully put behind bars.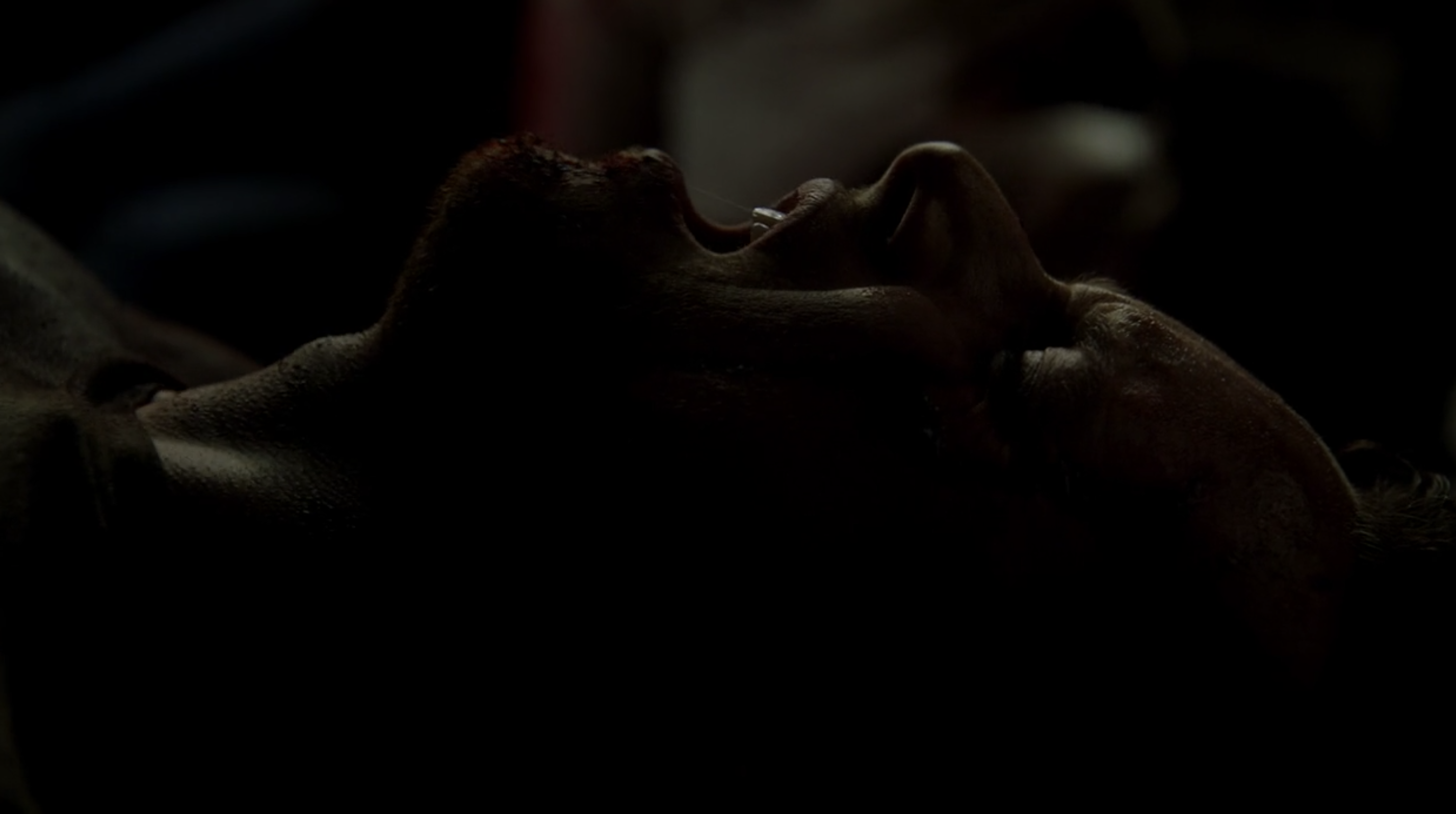 30.
On Superstore, Amy's brother Eric visited Cloud 9 and ended up having a crush on Mateo — they even decided to go on a date.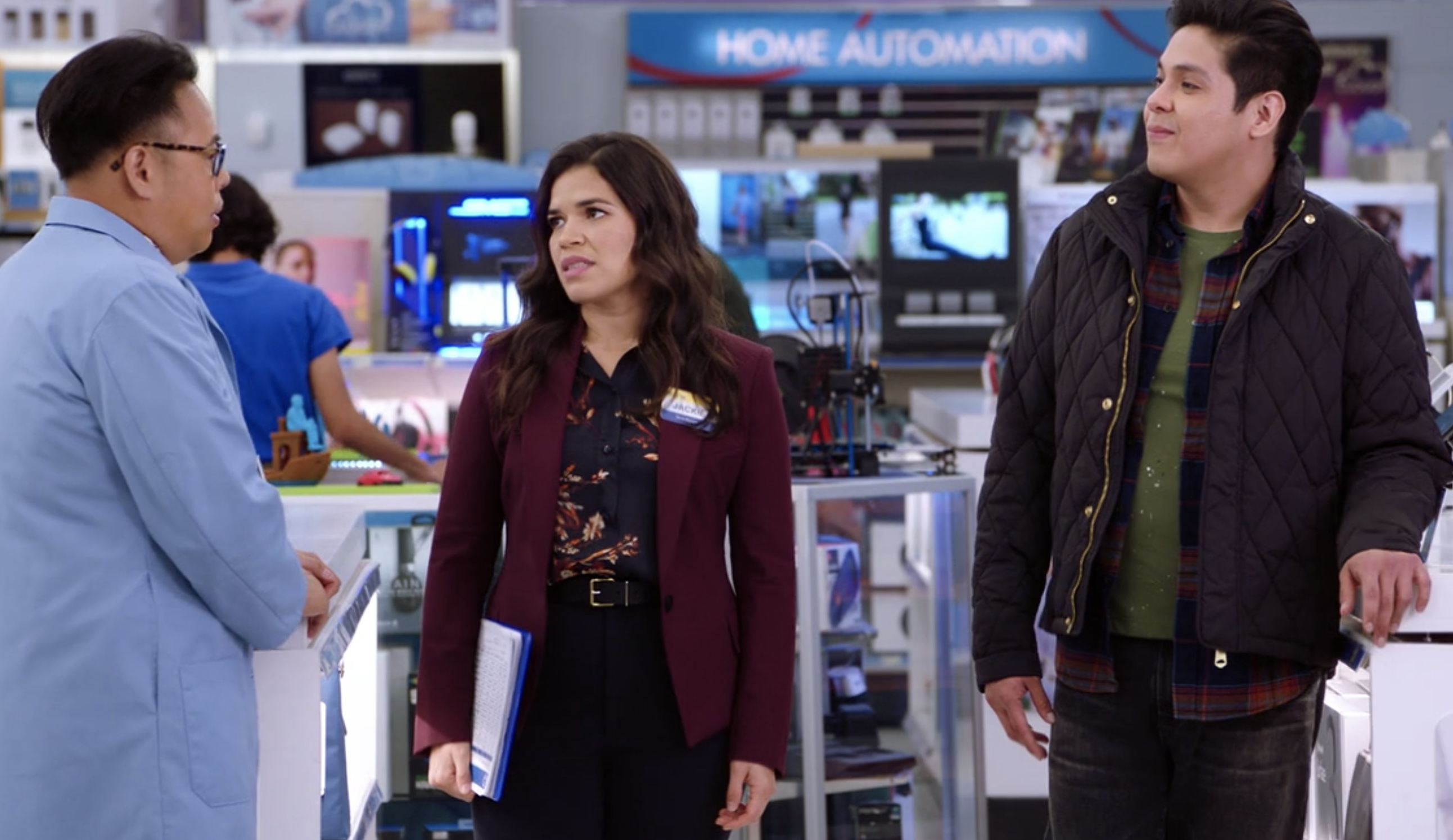 31.
And finally, on Batwoman, Alfred's daughter Julia Pennyworth was introduced and apparently has a history with Kate.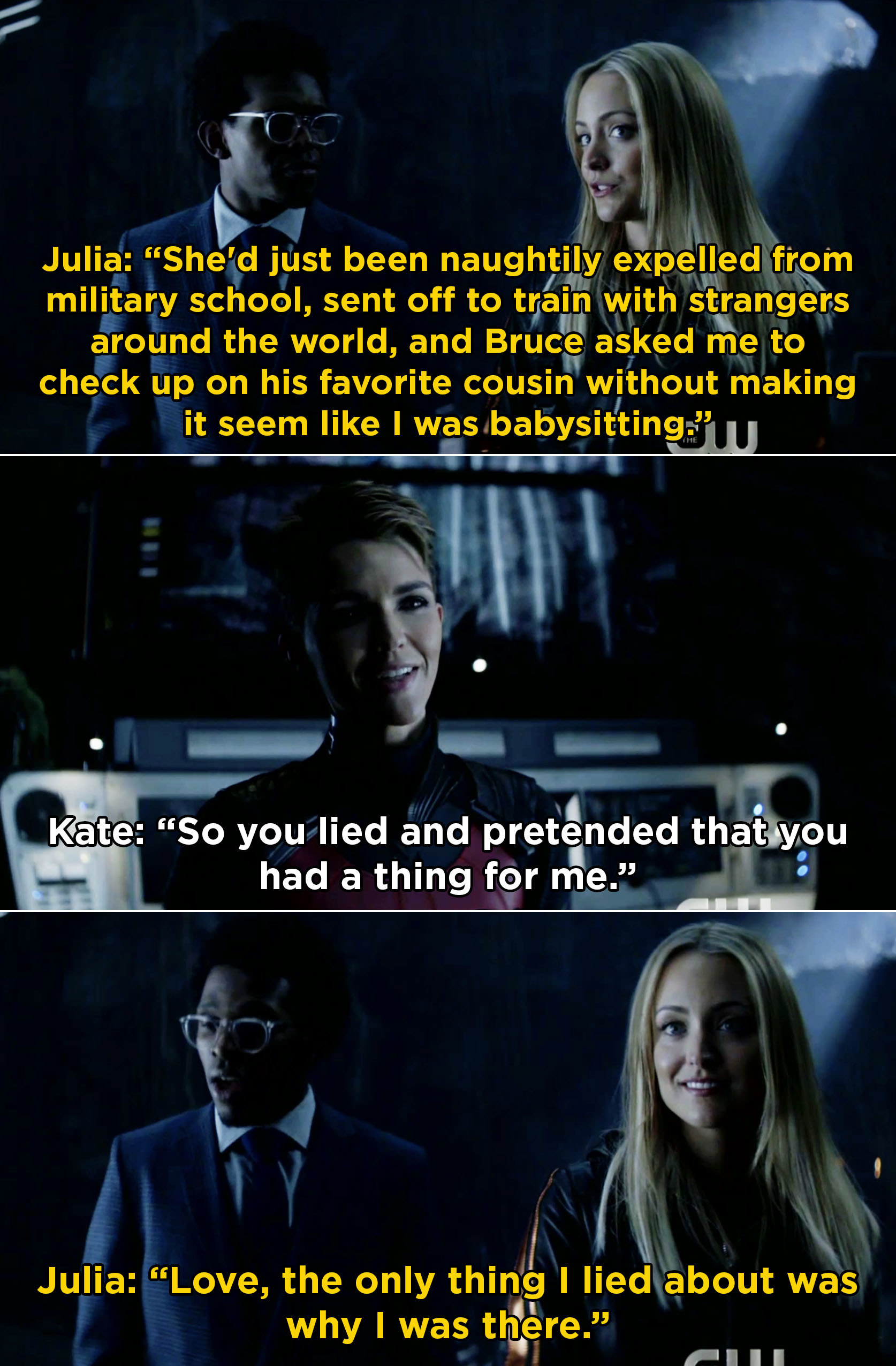 What were your favorite TV moments this week? Tell us in the comments below!