🚨Obviously MASSIVE spoilers ahead! 🚨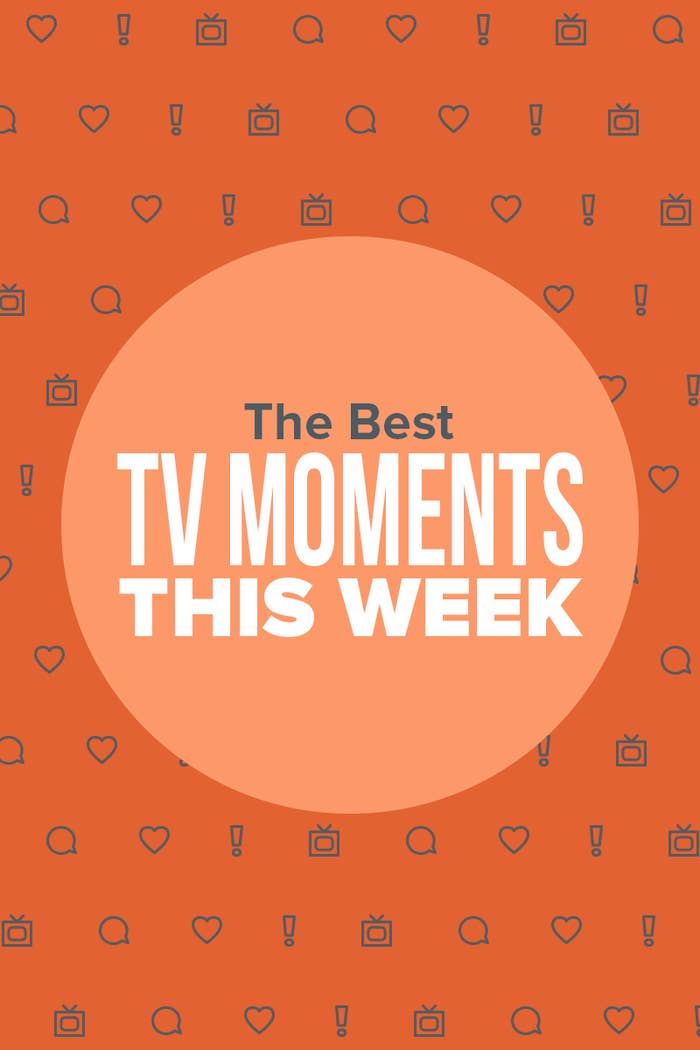 1.
First, Riverdale began Season 4 with a moving and emotional tribute to Luke Perry — we learned that Fred was killed by a hit-and-run driver while helping someone on the side of the road.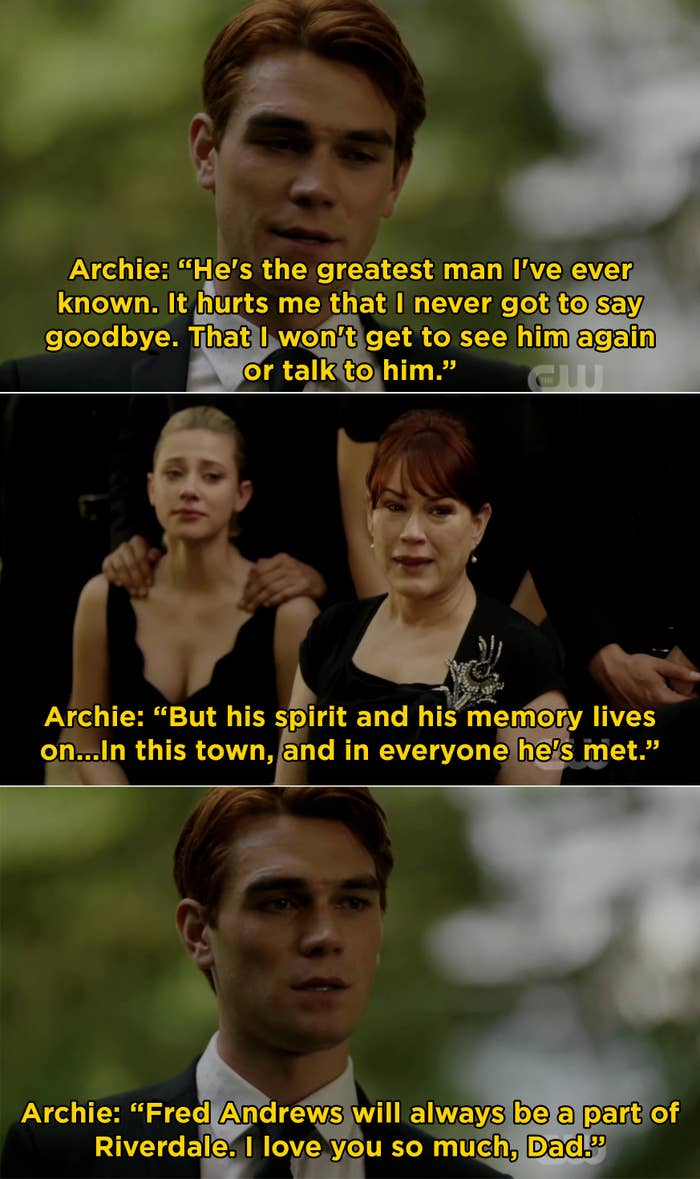 2.
Also on Riverdale, Luke's 90210 co-star Shannen Doherty guest starred as the woman that Fred ultimately saved.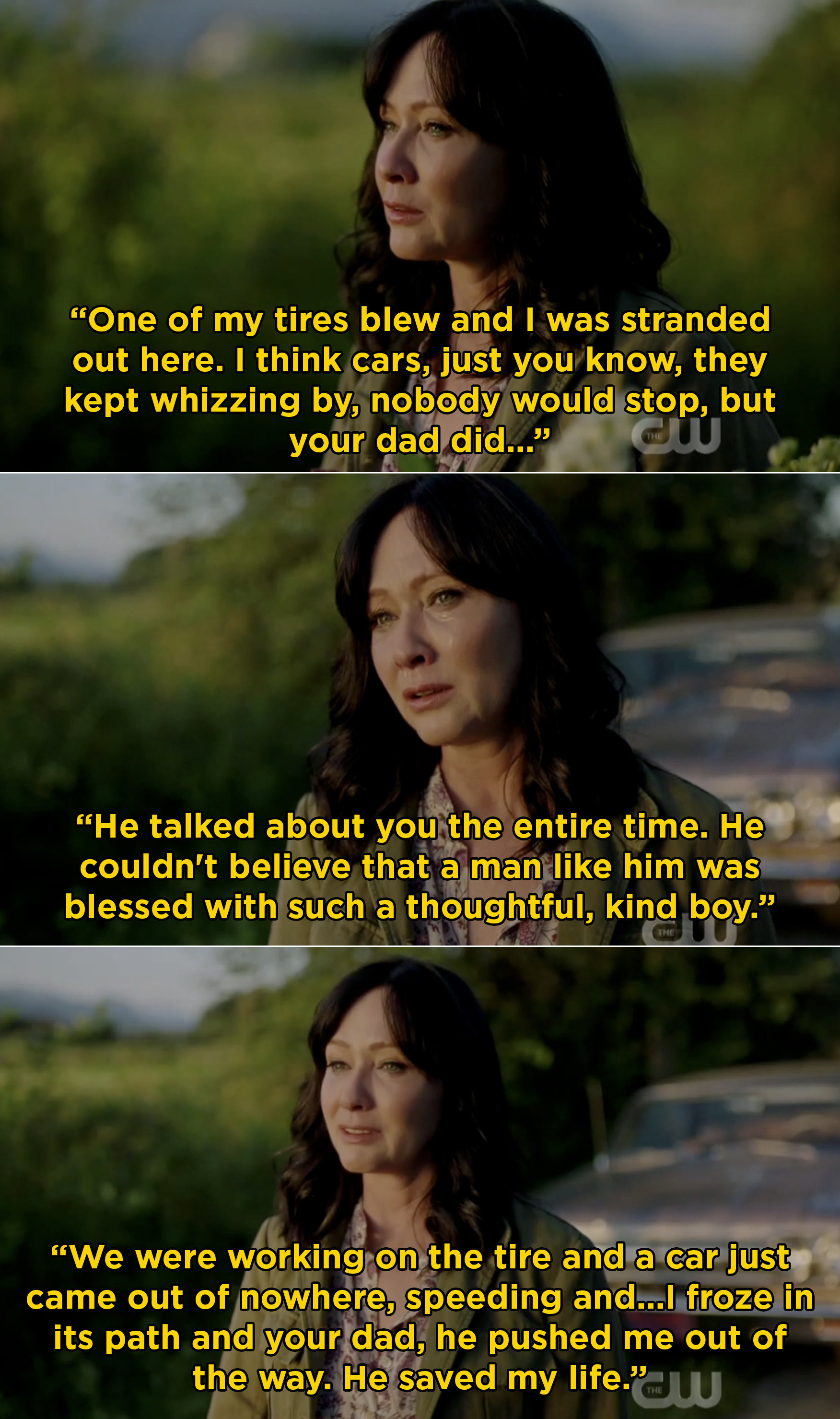 3.
On Sorry For Your Loss, after attending a memorial at Matt's school, Leigh broke down in the bathroom after thinking she had finally overcome her grief.
4.
On the Supergirl Season 5 premiere, Kara finally told Lena that she was Supergirl — this came after Lena learned this from Lex during the Season 4 finale.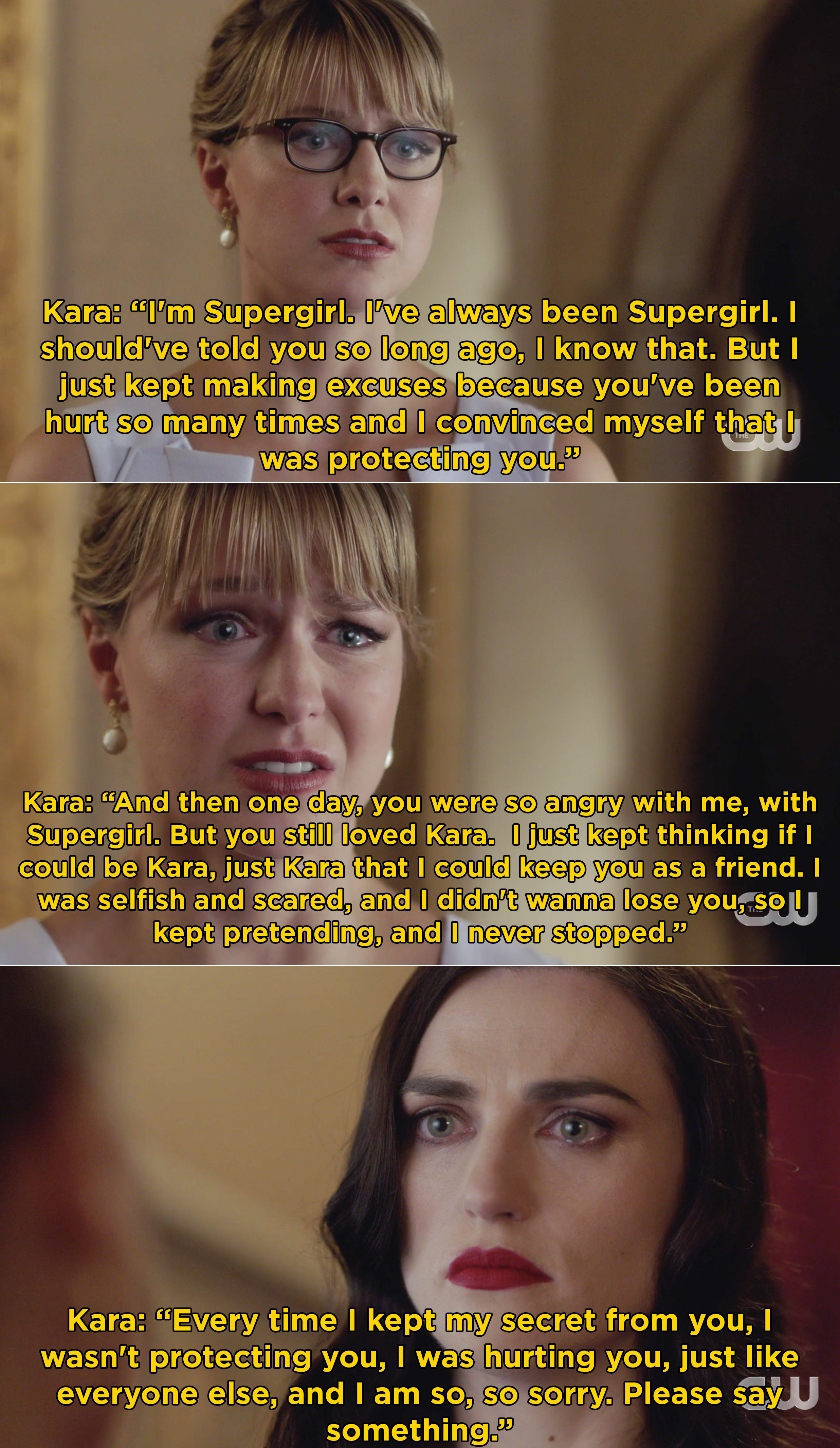 5.
Also on Supergirl, while Lena told Kara that she forgave her for keeping a secret, we learned that Lena is actually more hurt than she's letting on.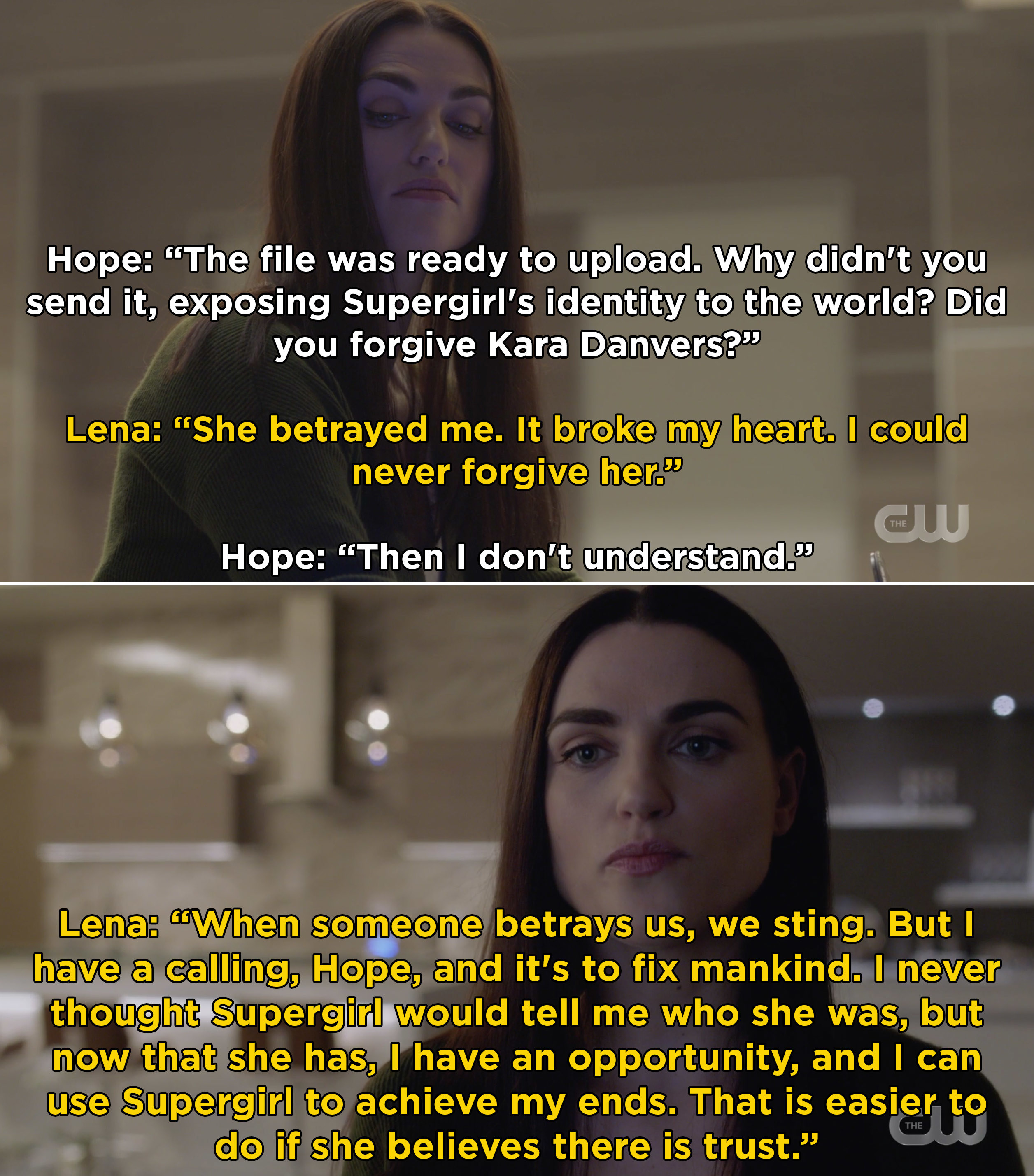 6.
On Black-ish, Tracee Ellis Ross reunited with her Girlfriends co-stars Golden Brooks, Jill Marie Jones, and Persia White when they swung by as Bow's college BFFs.
7.
On Grey's Anatomy, Charmed stars Holly Marie Combs and Alyssa Milano reunited as a pair of sisters who are accidentally told that their other sister is brain dead following an accident.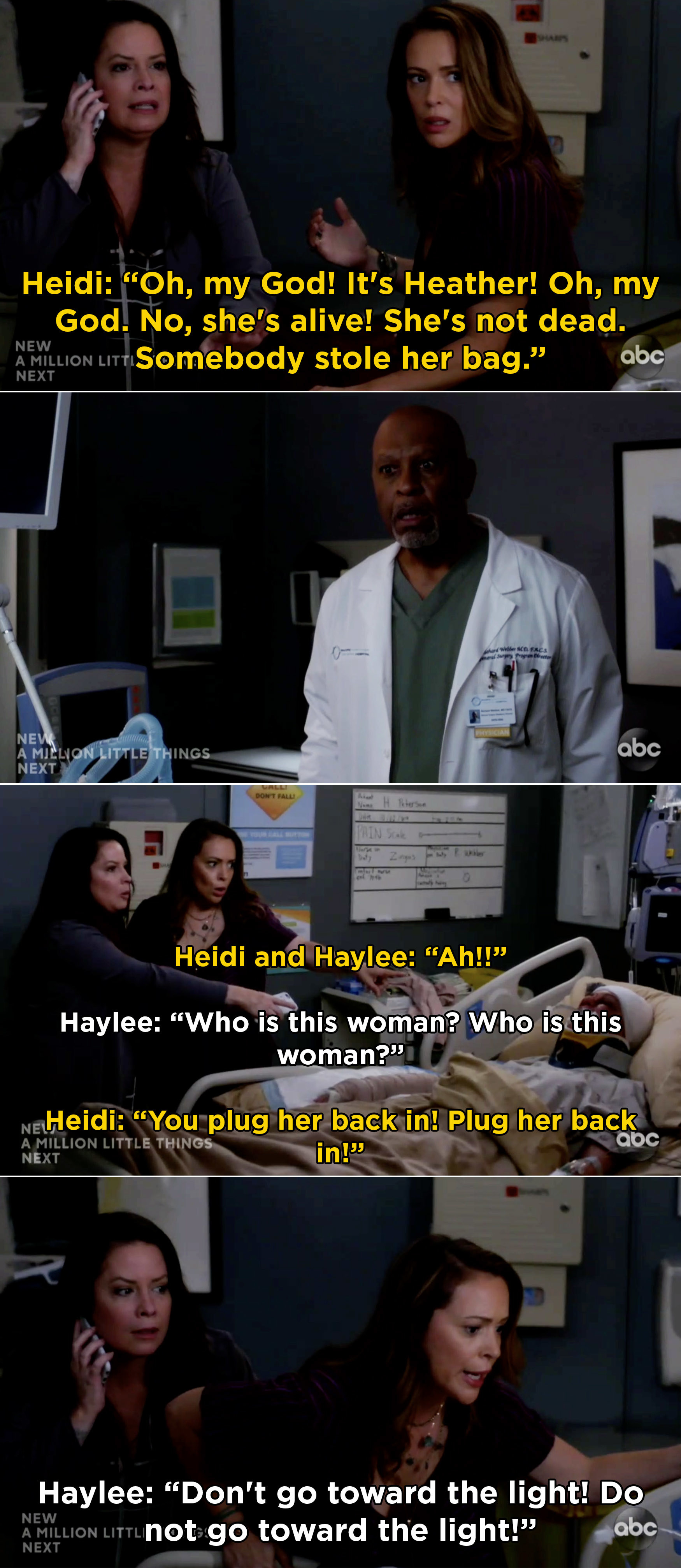 8.
Also on Grey's Anatomy, Amelia decided to keep her baby and she and Link told Meredith their happy news.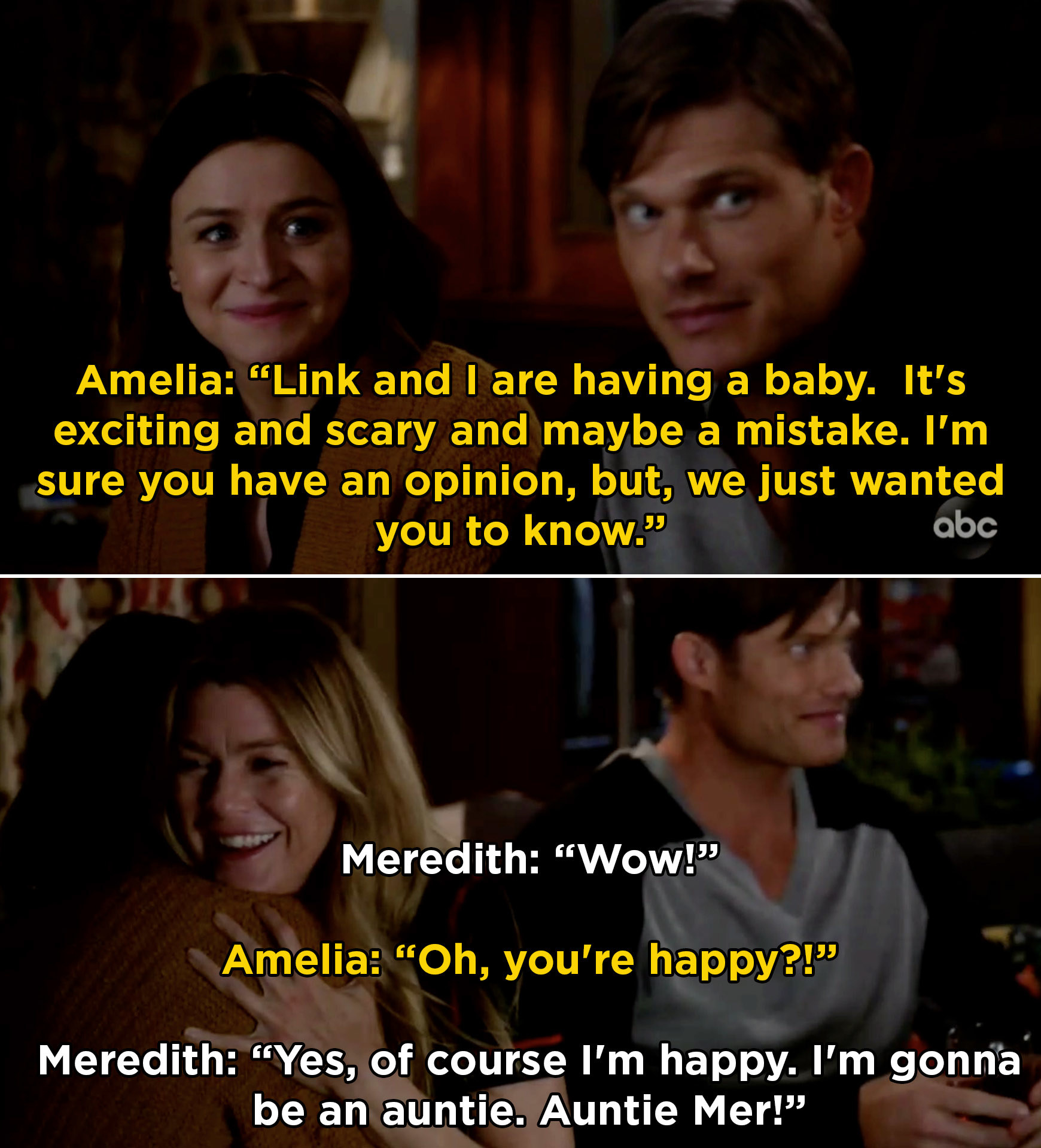 9.
On American Horror Story: 1984, we learned that Margaret was actually the one who killed all of the campers years ago and she framed Mr. Jingles.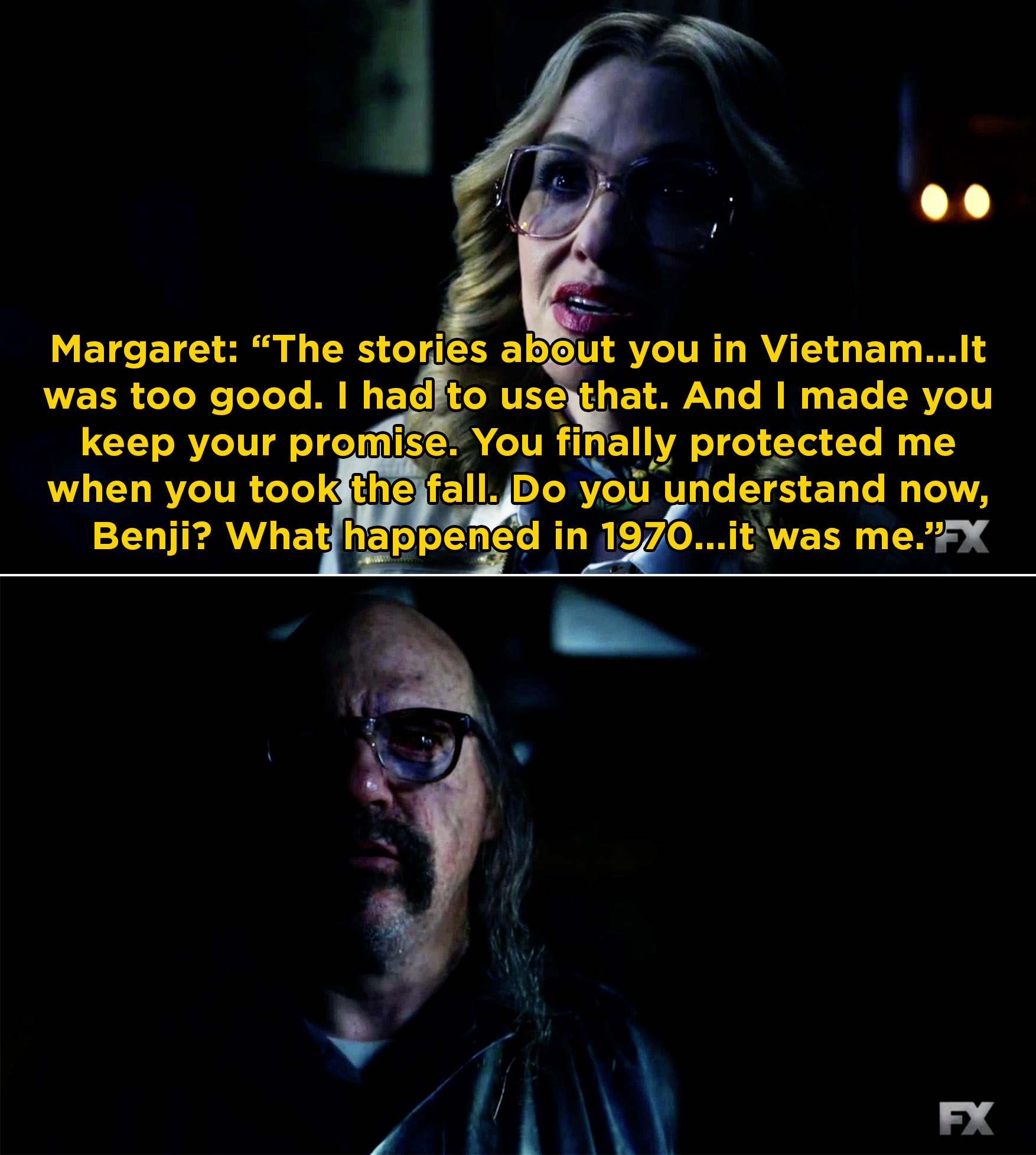 10.
Batwoman officially premiered this week and showed us Kate Kane suiting up in the iconic cape and cowl for the first time.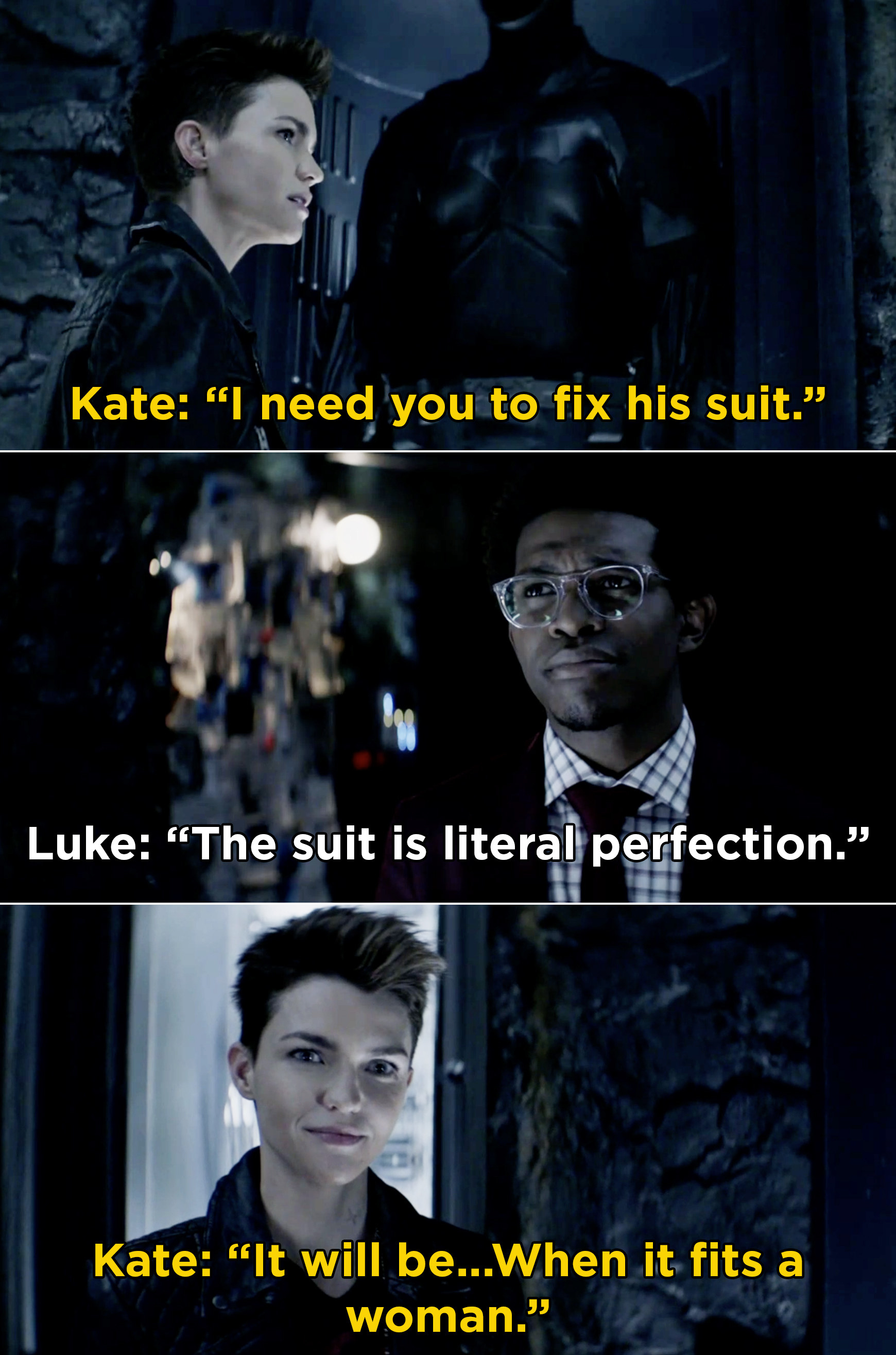 11.
Also on Batwoman, the season got off to a great start when Kate quickly learned that Alice, the main villain, is actually her sister, who was presumed dead — a storyline brilliantly pulled from the comic books.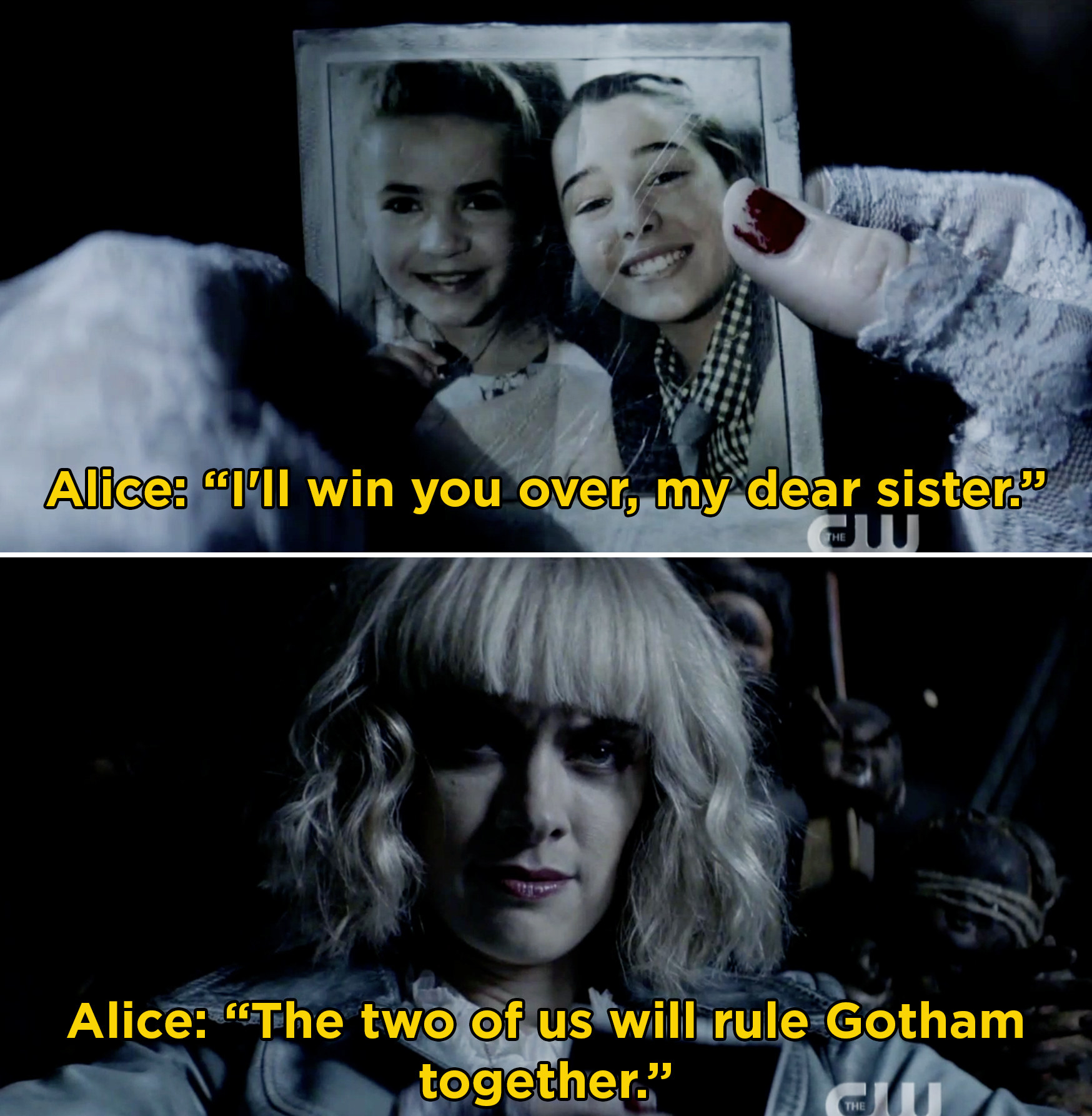 12.
On This Is Us, Kevin and Cassidy finally crossed paths after Kevin decided to skip filming a new movie in order to help Nicky — the three of them bonding during an AA meeting was priceless.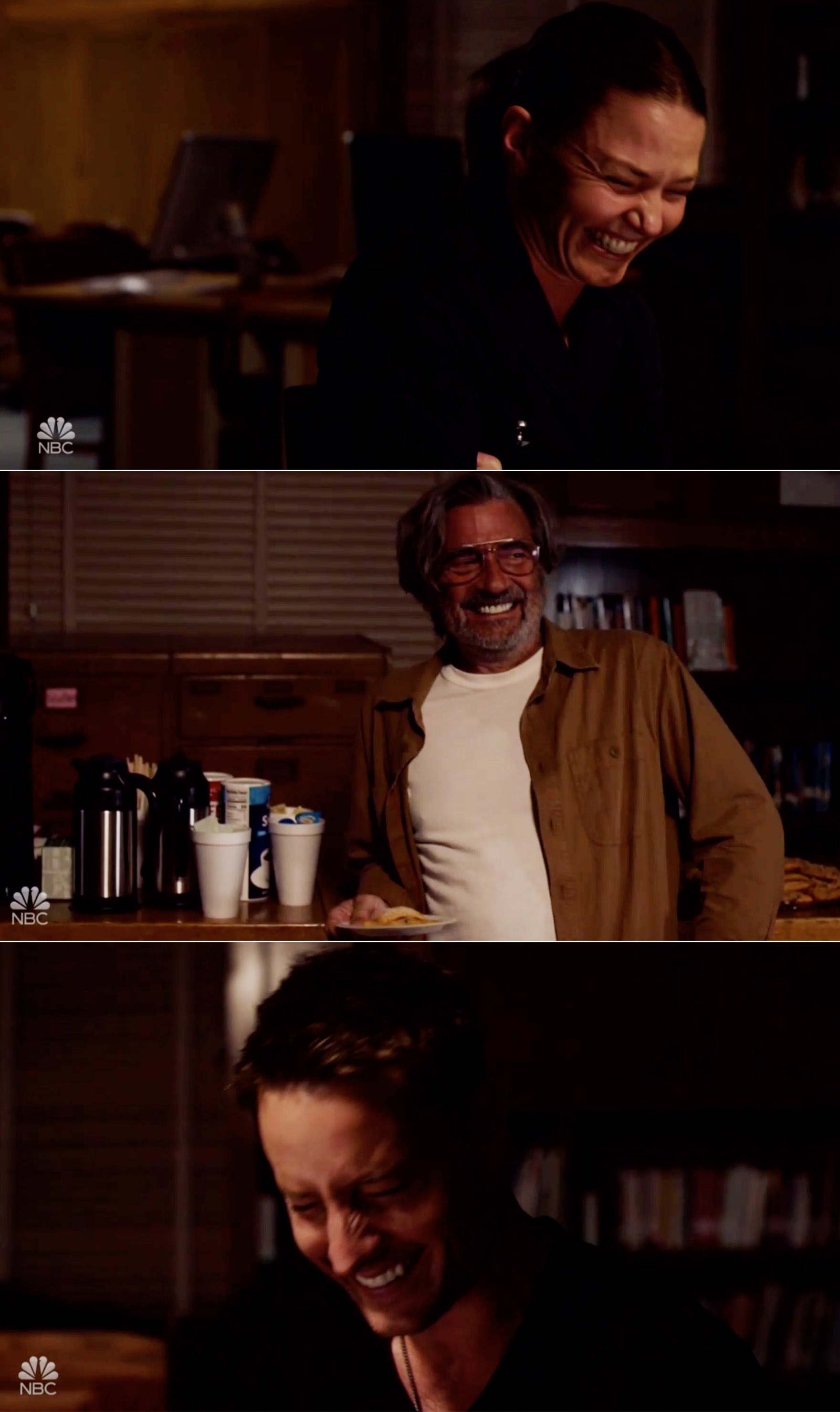 13.
Also on This Is Us, Kate befriended her new neighbor Gregory after he shared his emotional story with her — also, this marked Psych star Timothy Omundson's return to TV after he suffered a massive stroke two years ago.
14.
On The Flash Season 6 premiere, Barry and Iris learned that the date Barry disappears on has been moved up to December 2019 — this coincides with the upcoming massive DCTV crossover "Crisis on Infinite Earths."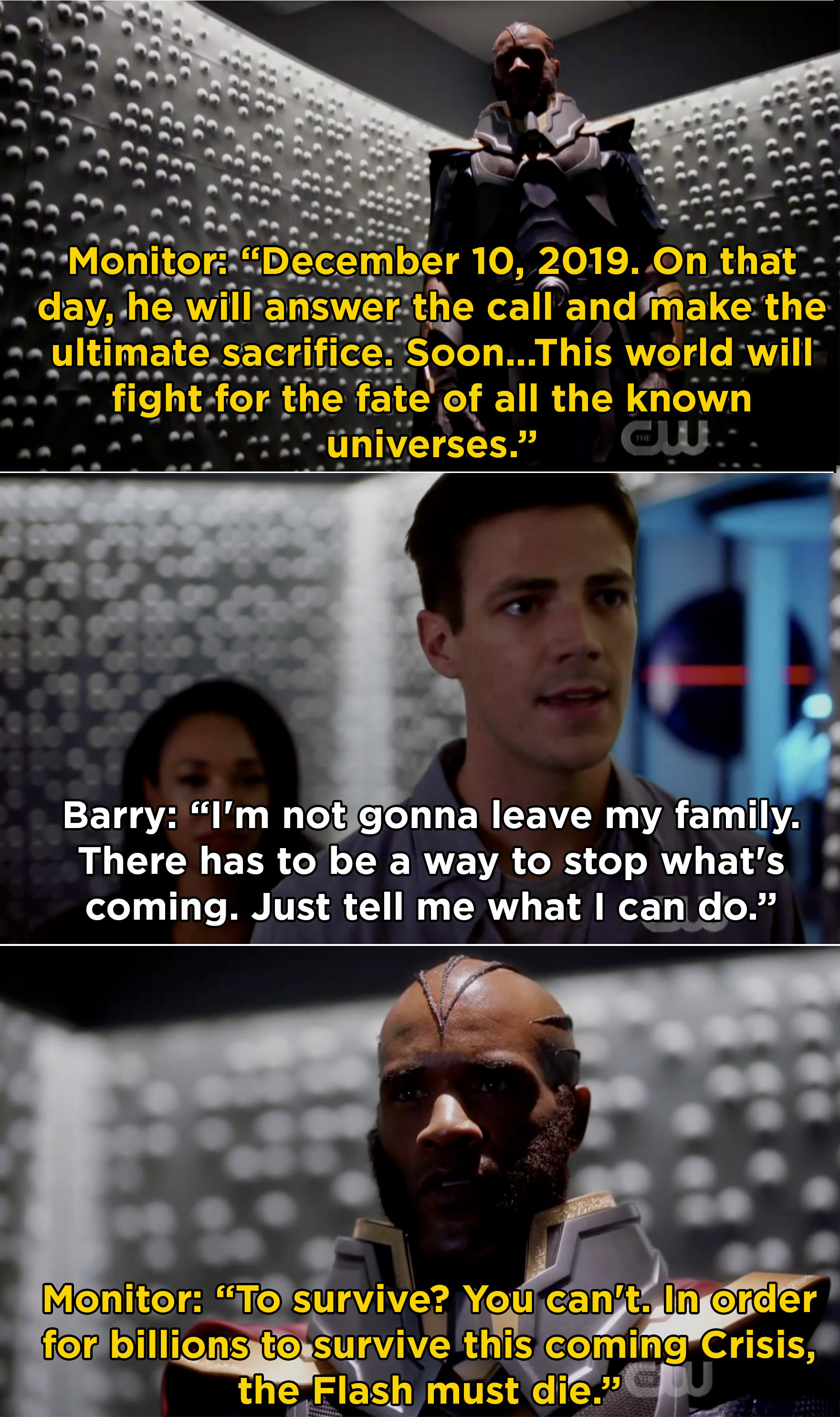 15.
Supernatural began its final season with a subtle and perfect callback to Season 1 — it also perfectly encapsulated the Winchester's brotherhood.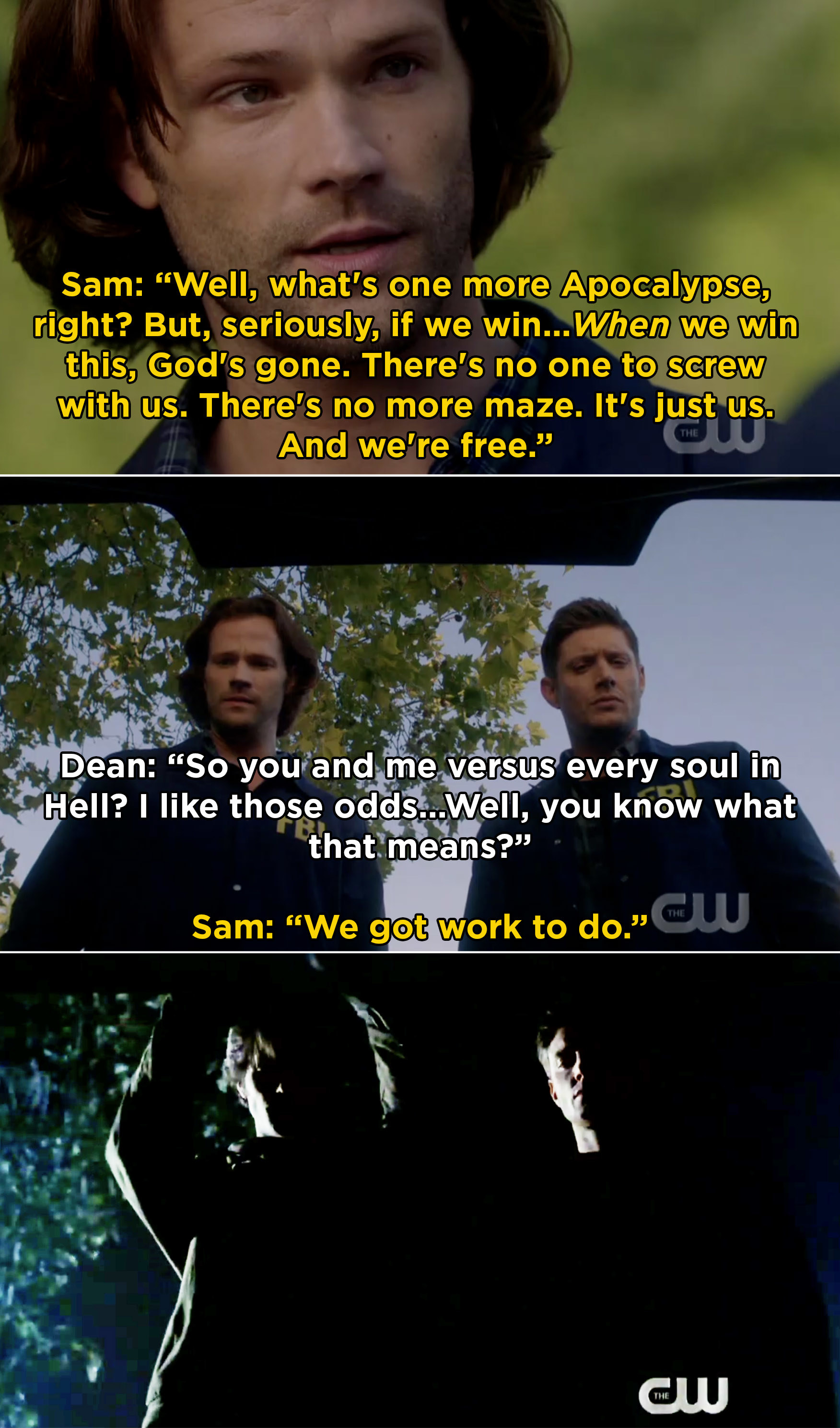 16.
Mr. Robot's final season began when Angela was shockingly killed by Phillip Price's men, but what was even more heartbreaking was watching Darlene come to terms with her death.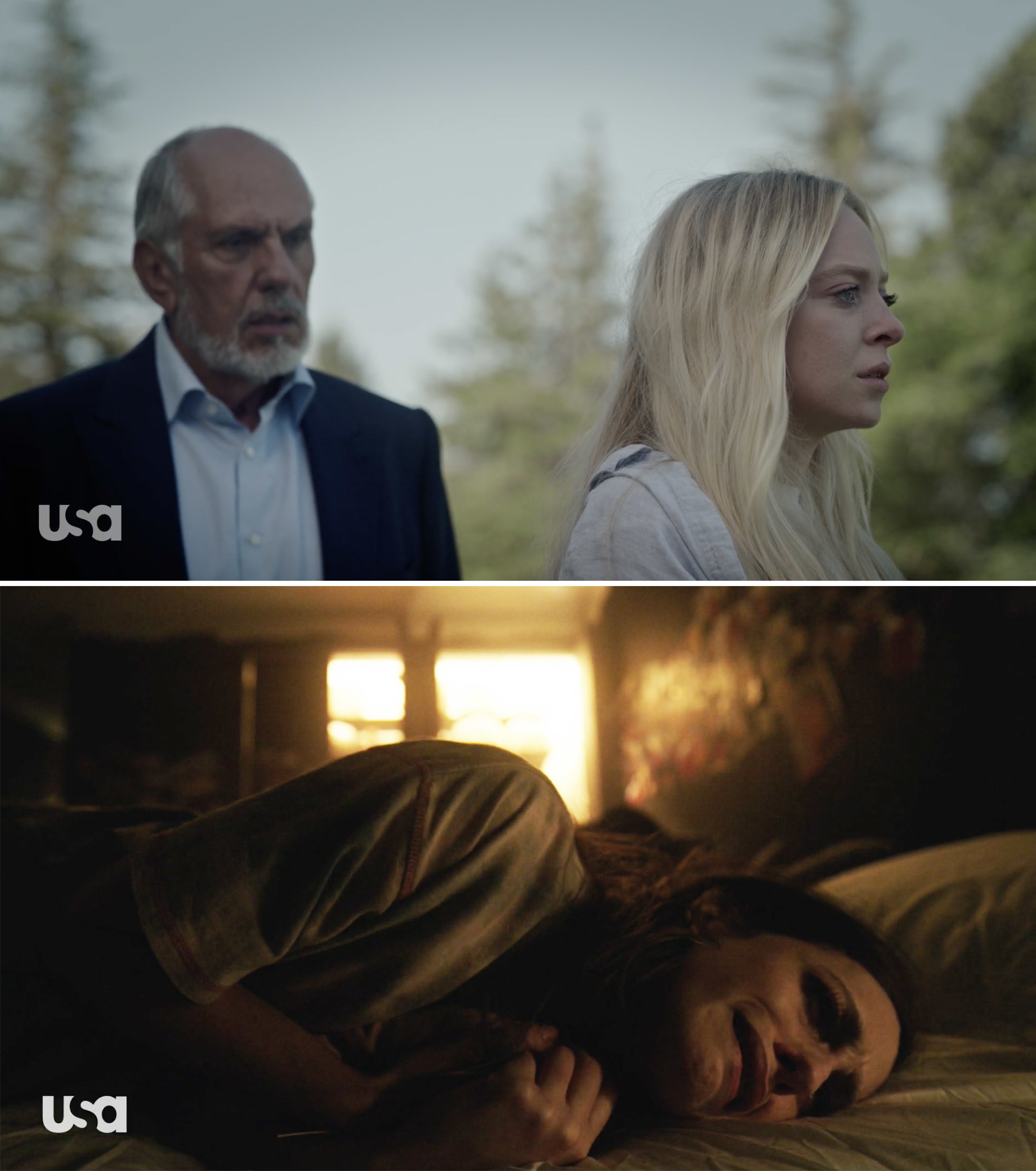 17.
On The Good Place, Michael and Eleanor had this adorable heart-to-heart after Eleanor was upset that she was torturing Chidi.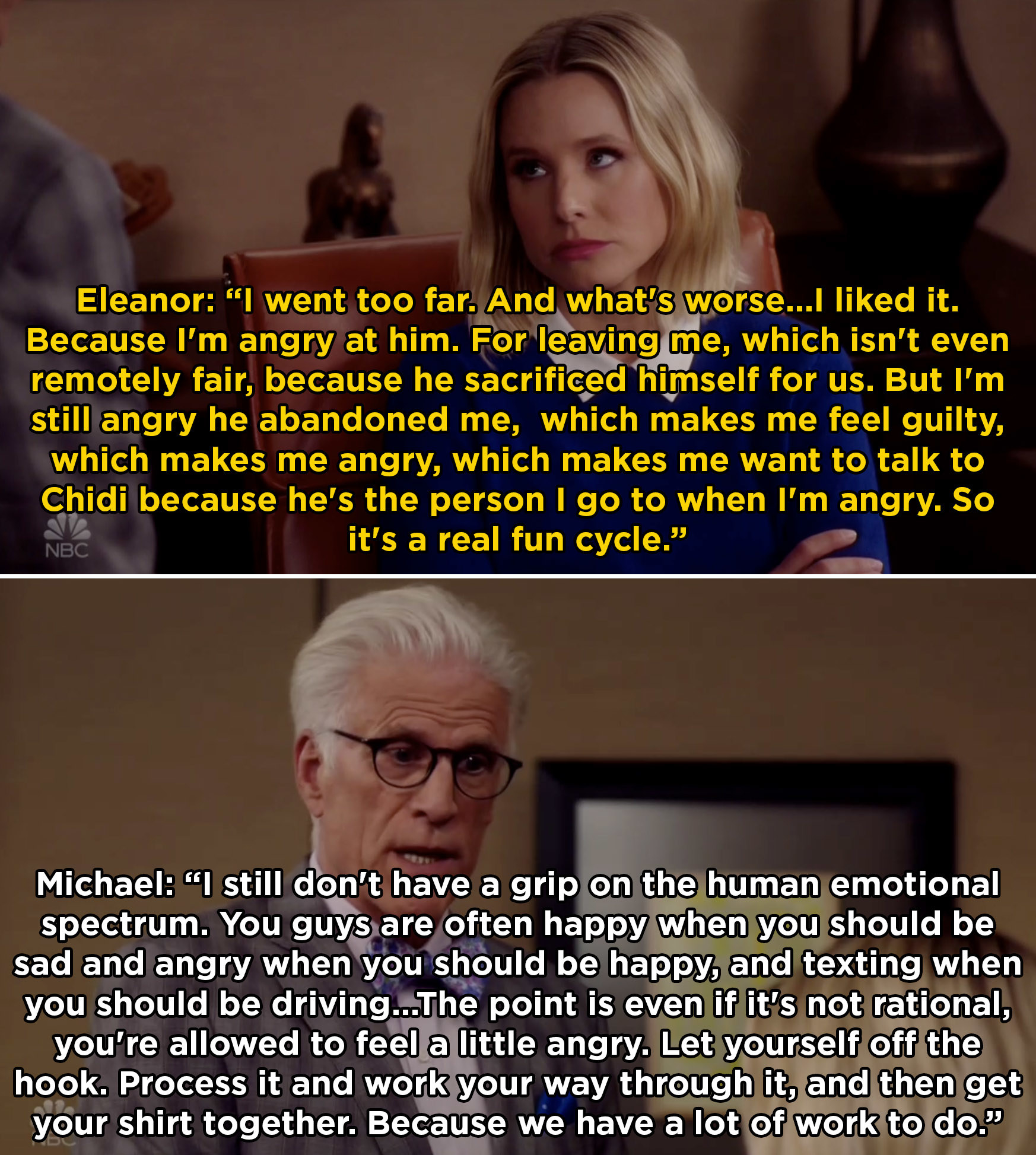 18.
Also on The Good Place, a mysterious hooded figure is now heading towards Team Cockroach, which can't be good.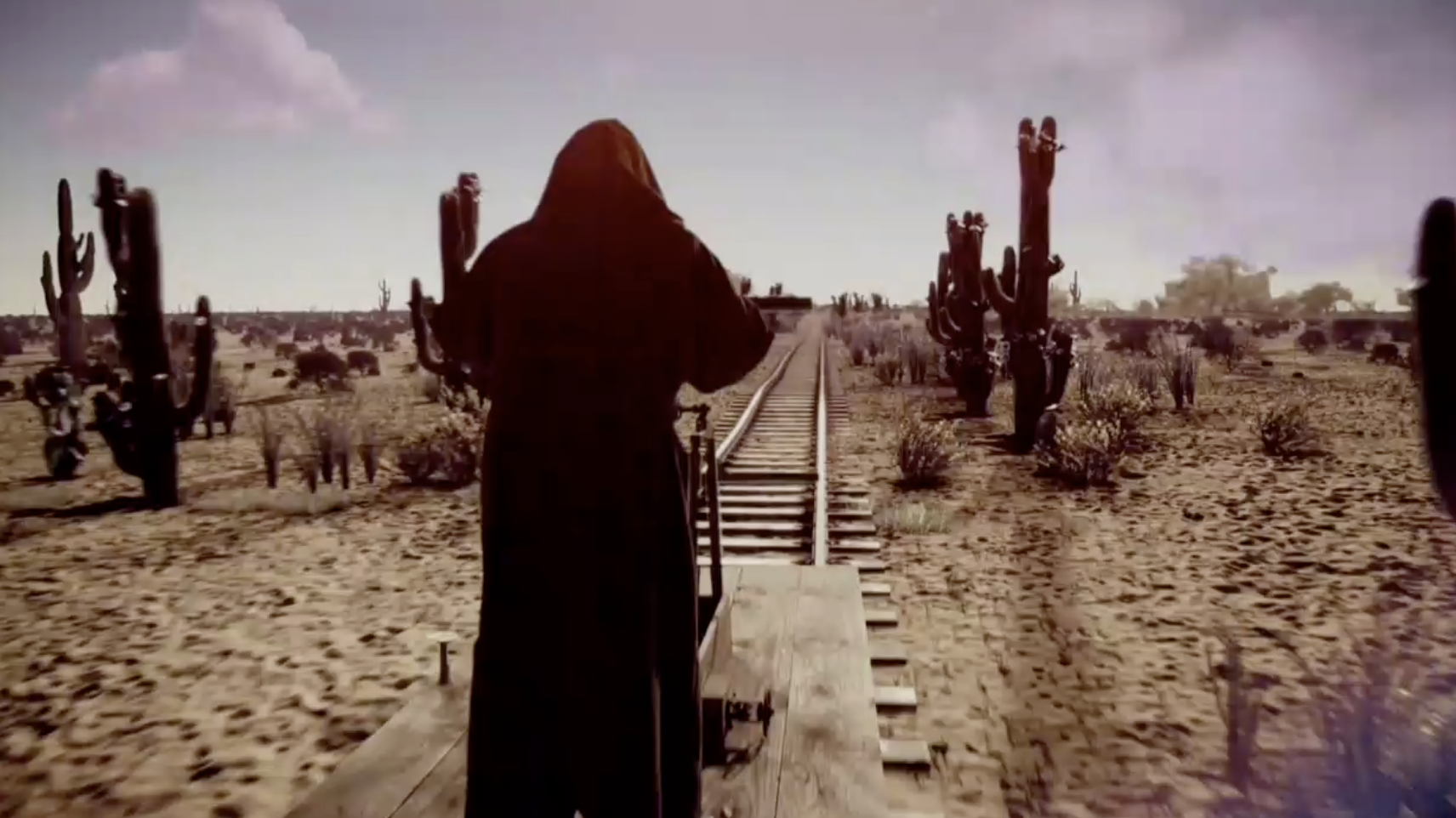 19.
On Stumptown, after Dex is double-crossed by Artie, a veteran P.I., she decided to take matters into her own hands and delivered this powerful speech.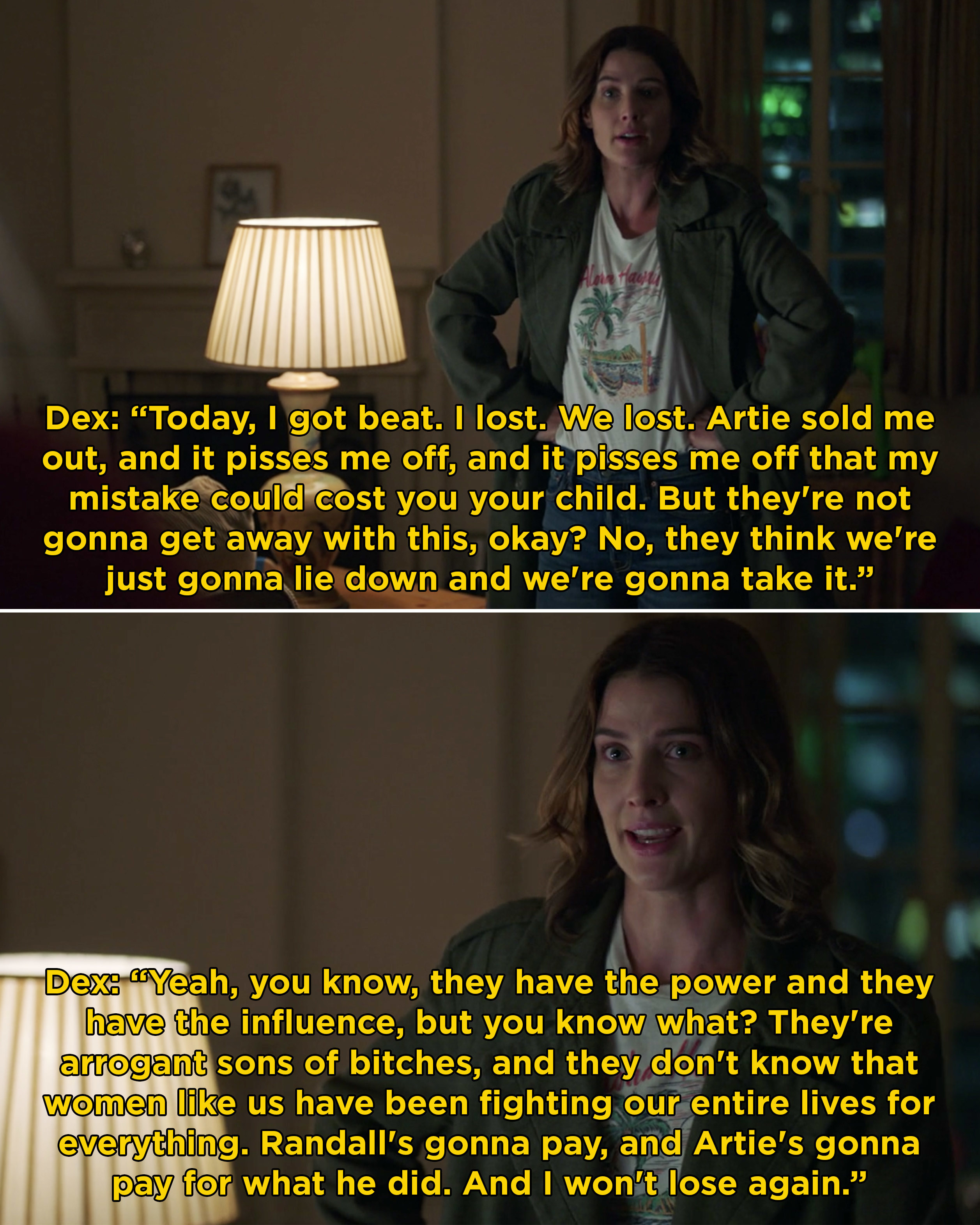 20.
Nancy Drew started this week. The new series follows Nancy, who finds herself stuck in her small town after high school. Of course, wherever Nancy goes, a mystery seems to follow.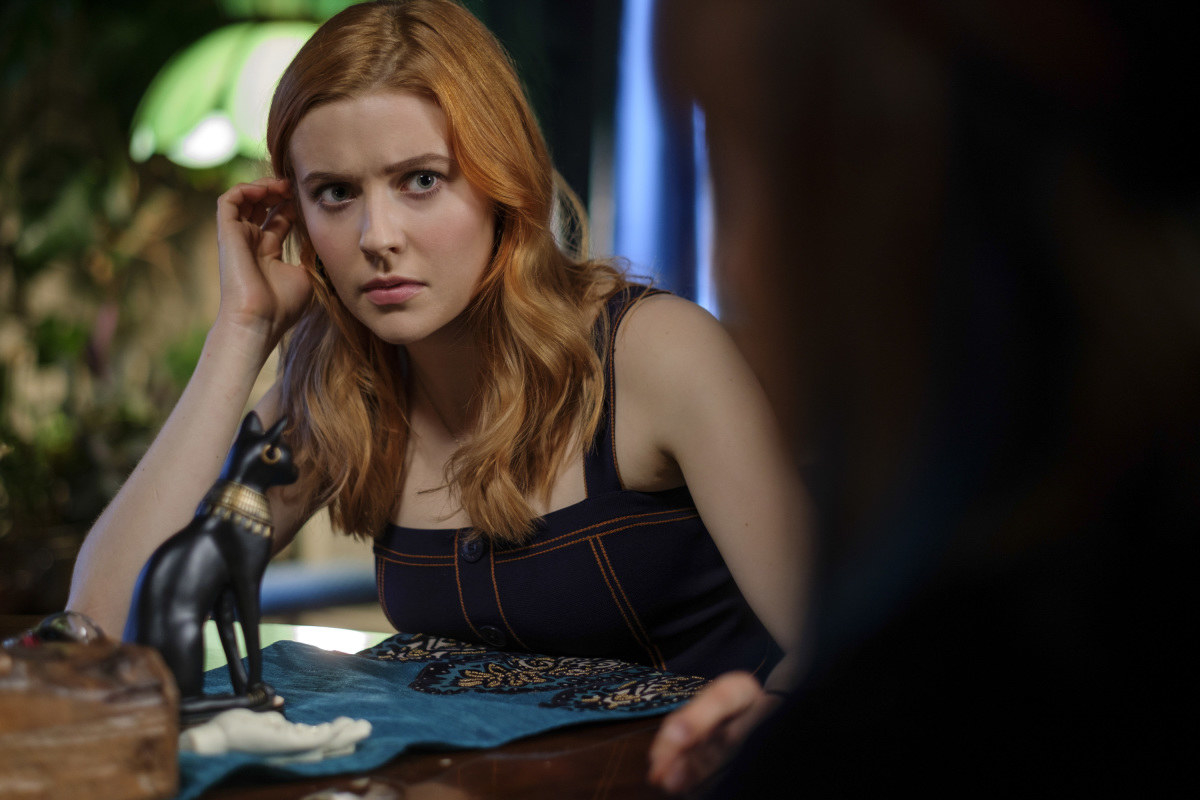 21.
On The Goldbergs, Cheers stars Kirstie Alley, Rhea Perlman, John Ratzenberger, and George Wendt reunited as a group of neighbors who Murray accused of stealing his food.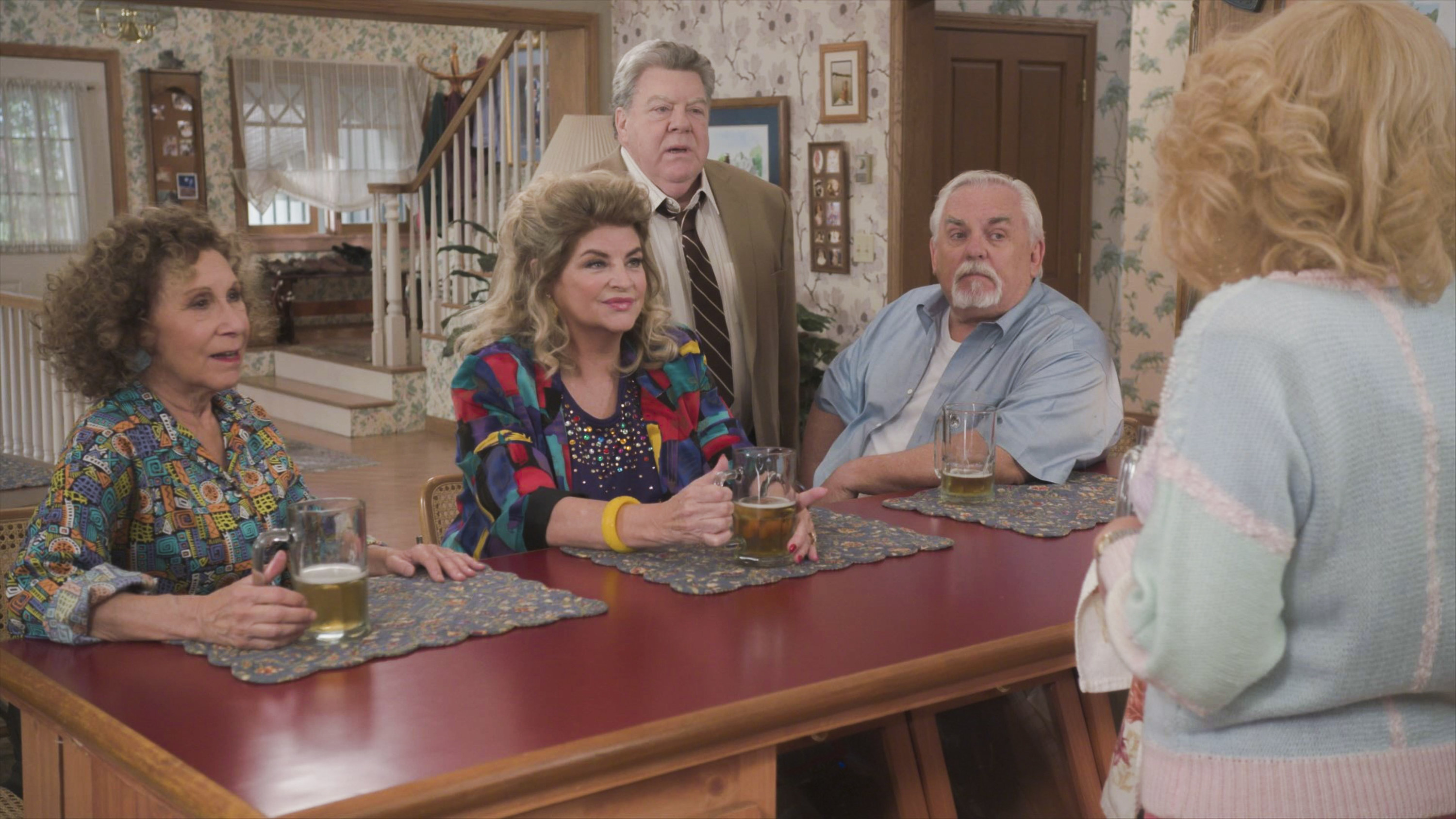 22.
On The Conners, John Goodman reunited with his Blues Brothers 2000 co-star Dan Aykroyd when he played an old poker buddy.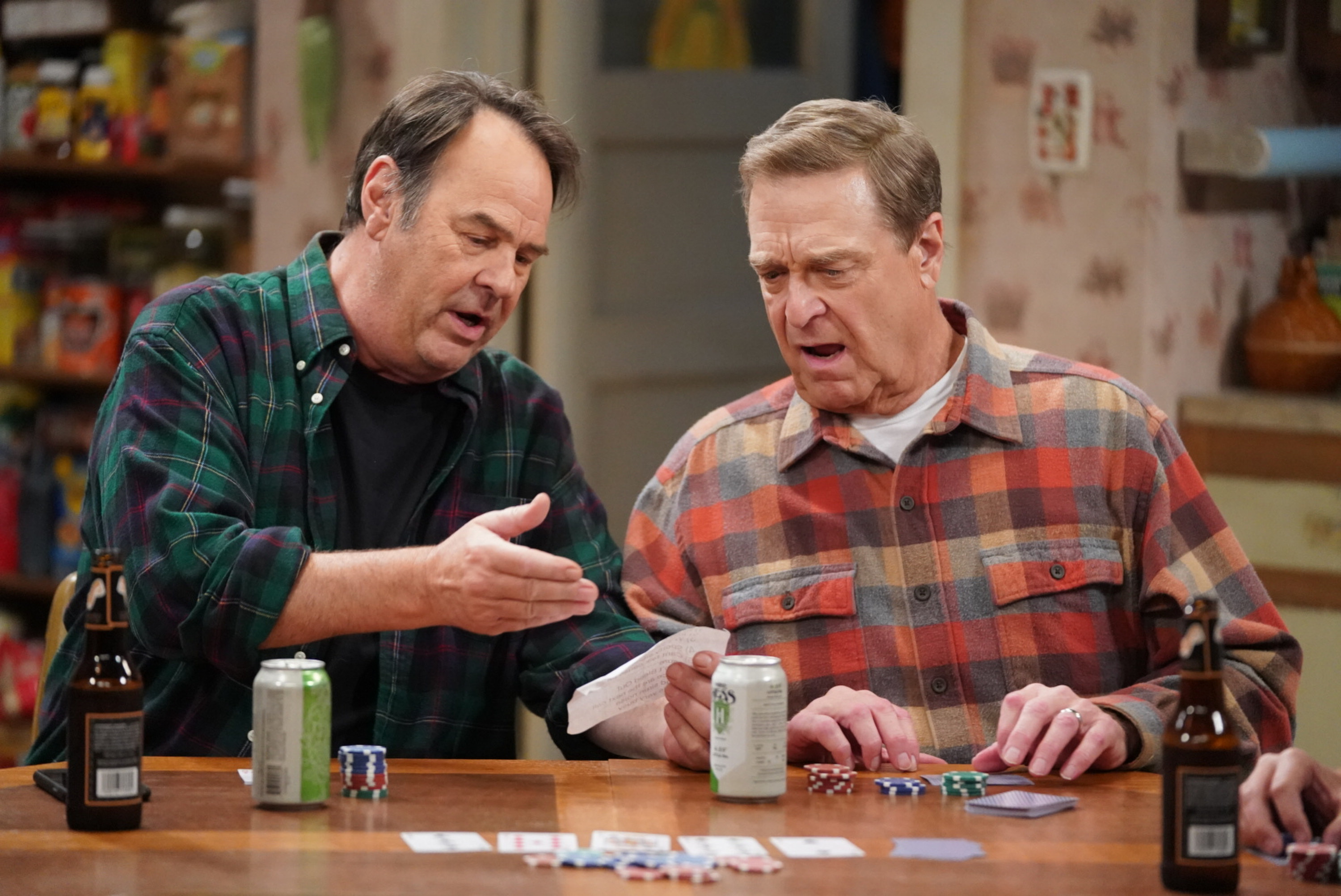 23.
Raising Dion started streaming on Netflix. Based on a comic book series, the show follows Nicole, who struggles to raise her superpowered son following the death of her husband, Mark.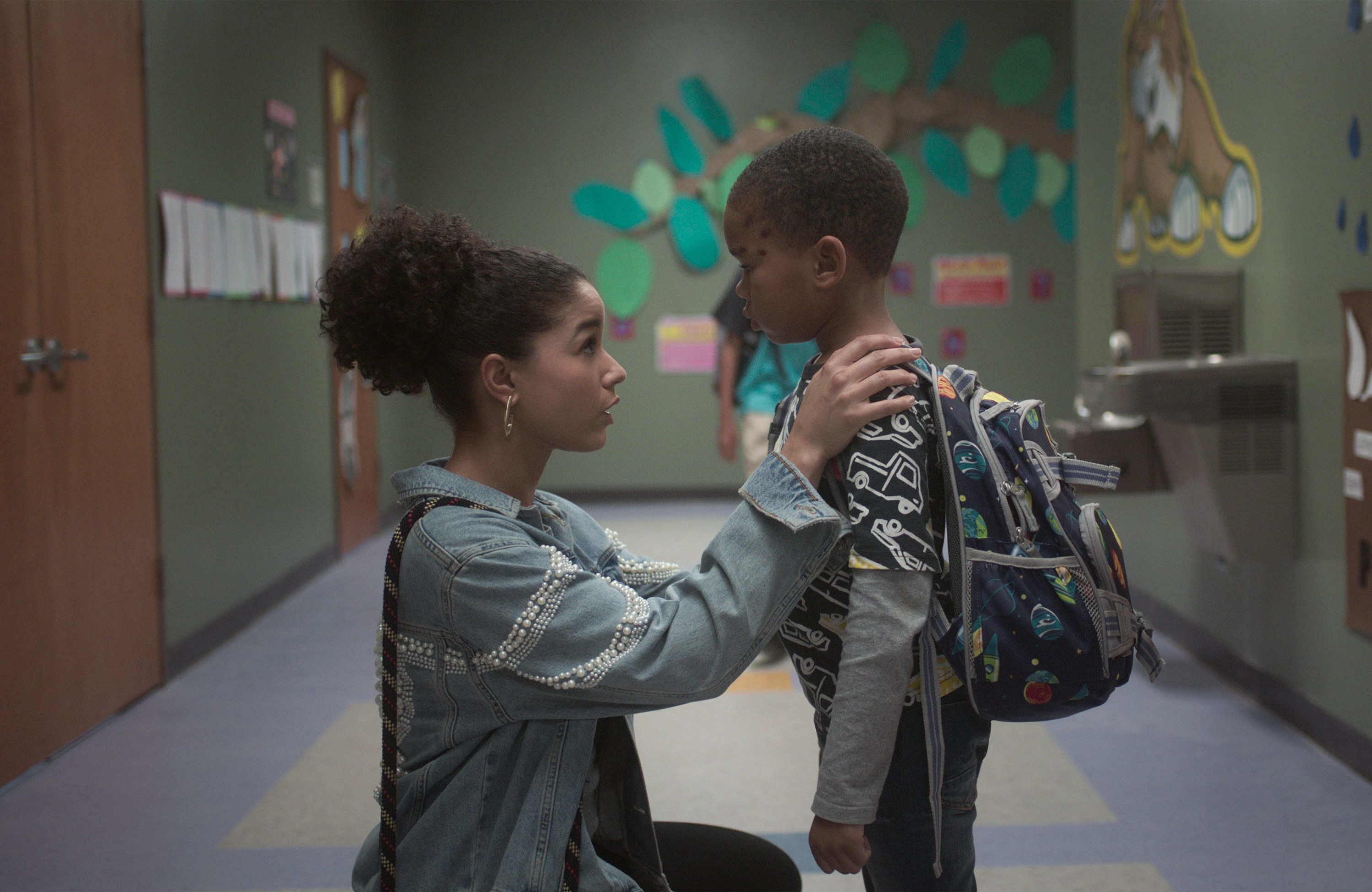 24.
Also on Raising Dion, we have to give a shoutout to Alisha Wainwright who heartbreakingly conveyed Nicole's grief, especially when she talked to an old video of Mark.
25.
On Superstore, Dina's archenemy Colleen was transferred to the store after Dina and Amy caused her Cloud 9 branch to be shut down last season.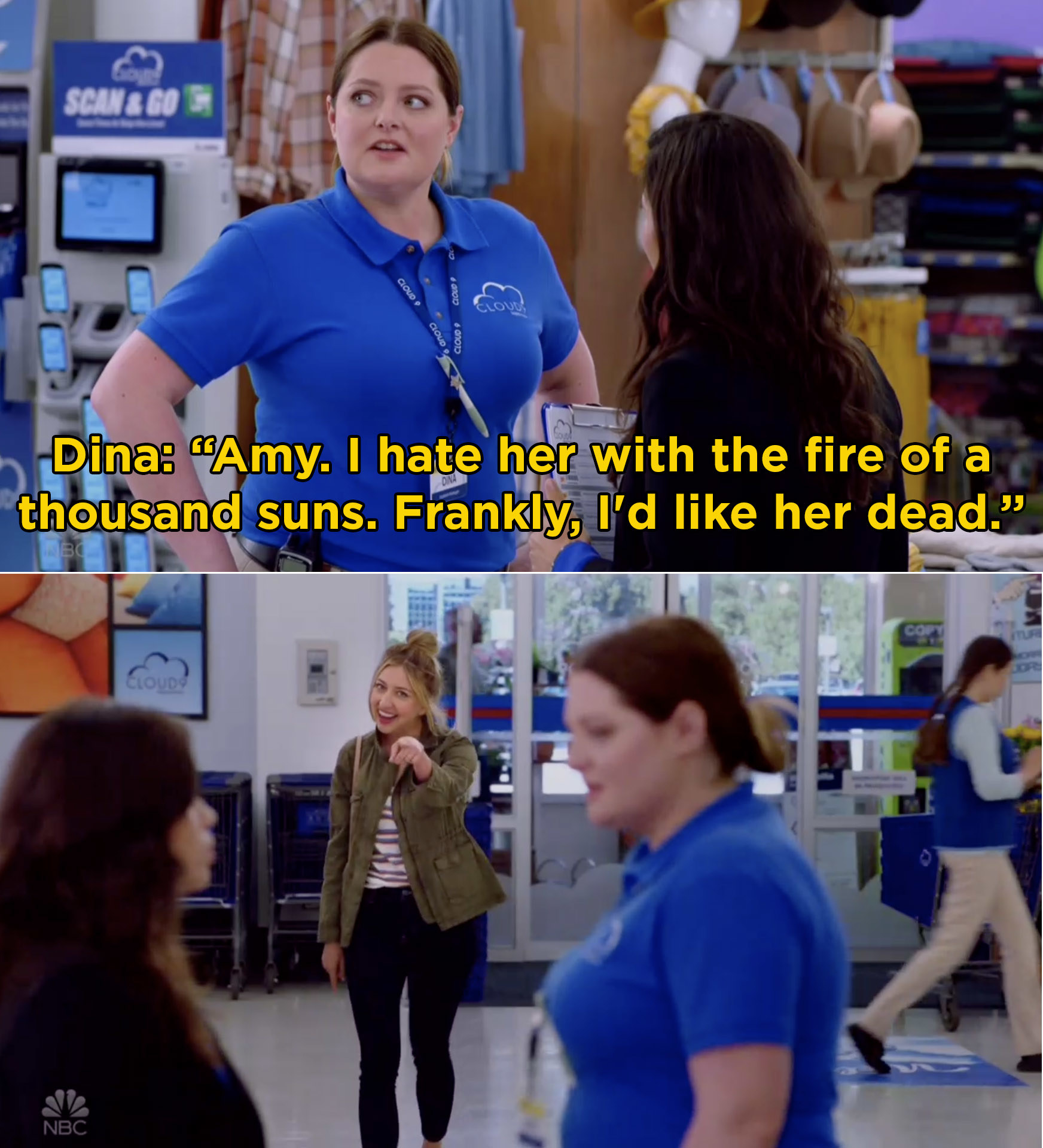 26.
Big Mouth Season 3 started streaming this week with its penultimate season.
27.
Legacies returned with Season 2 and gave us a glimpse at what life is like without Hope, including a new budding romance between Landon and Josie — remember, everyone forgot Hope after she sacrificed herself to Malivore.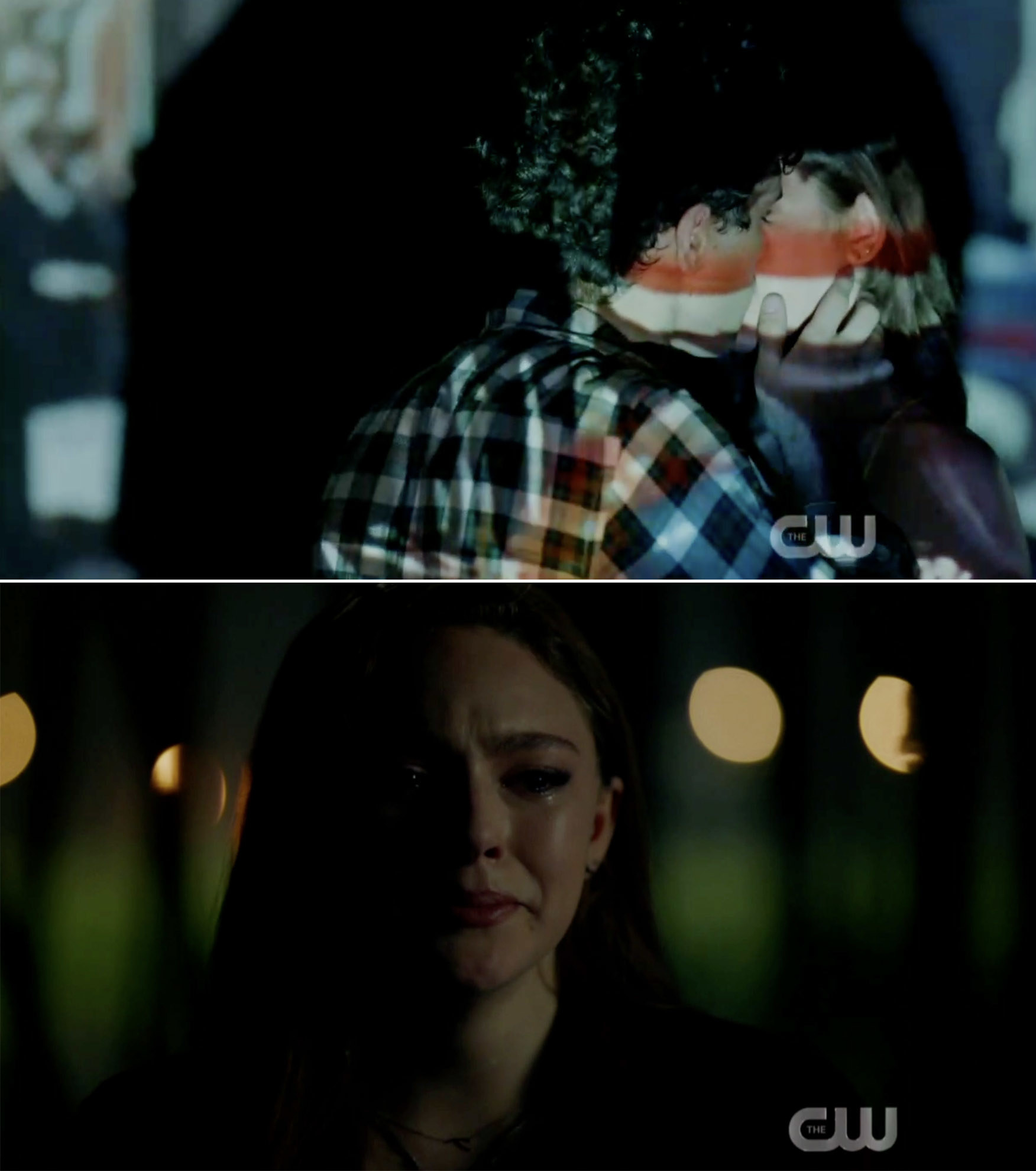 28.
Also on Legacies, Josie and Lizzie discovered that the Ascendant Caroline and Alaric have been keeping from them is actually a prison for their Uncle Kai — I truly love The Vampire Diaries callbacks.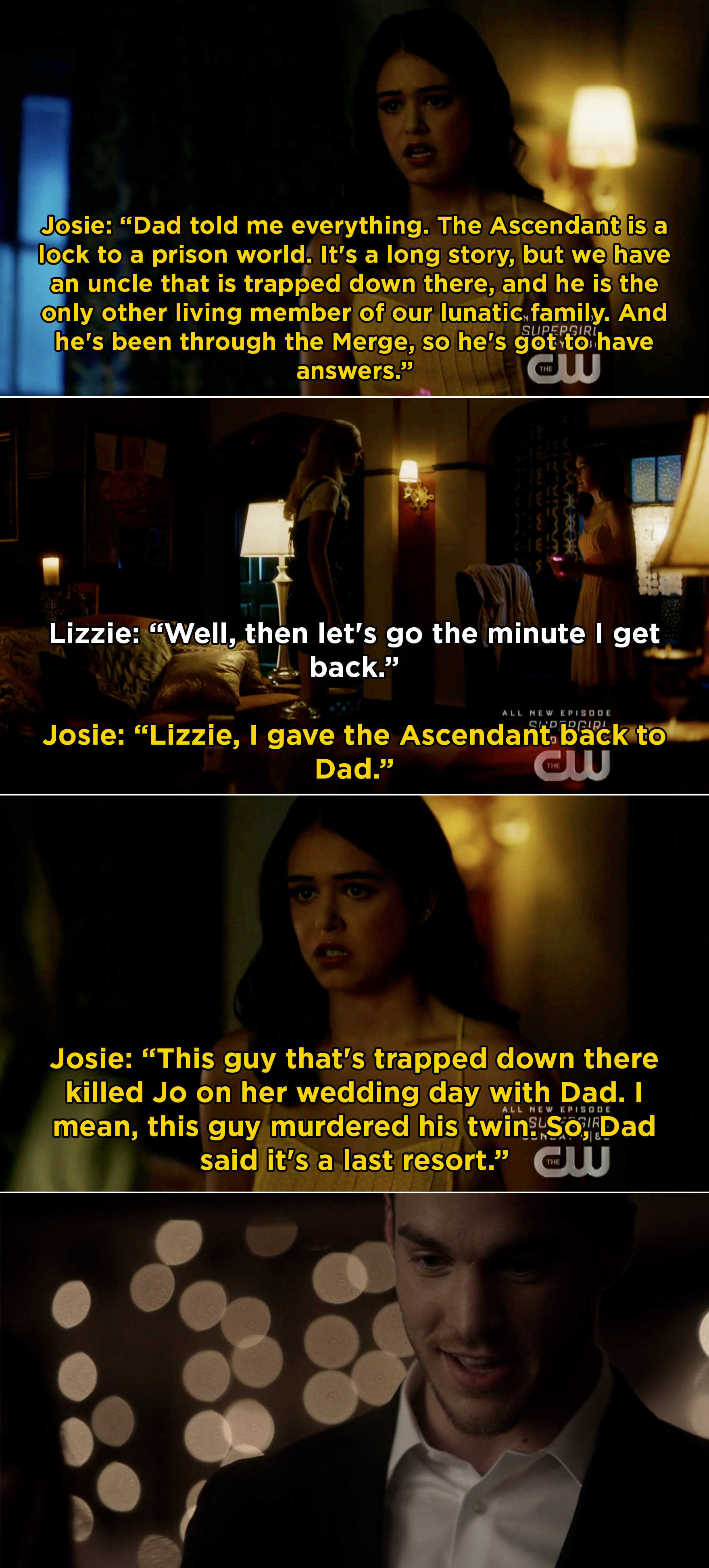 29.
On Single Parents, Adam Brody, Leighton Meester's husband IRL, appeared as Angie's estranged ex-boyfriend and Graham's father.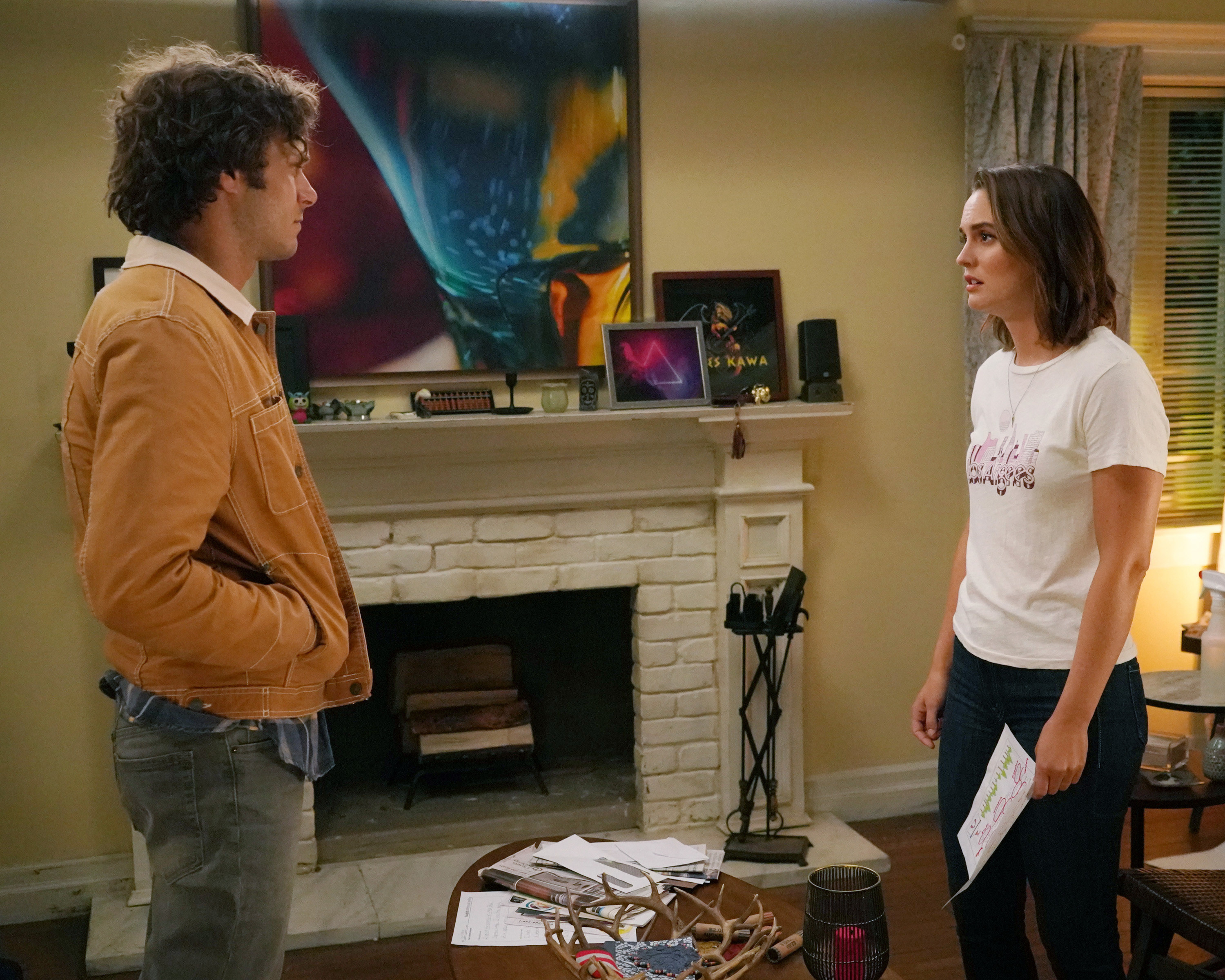 30.
On How to Get Away With Murder, Michaela discovered that Annalise is still lying to her about her father after Gabriel listened Sam's old therapy tapes.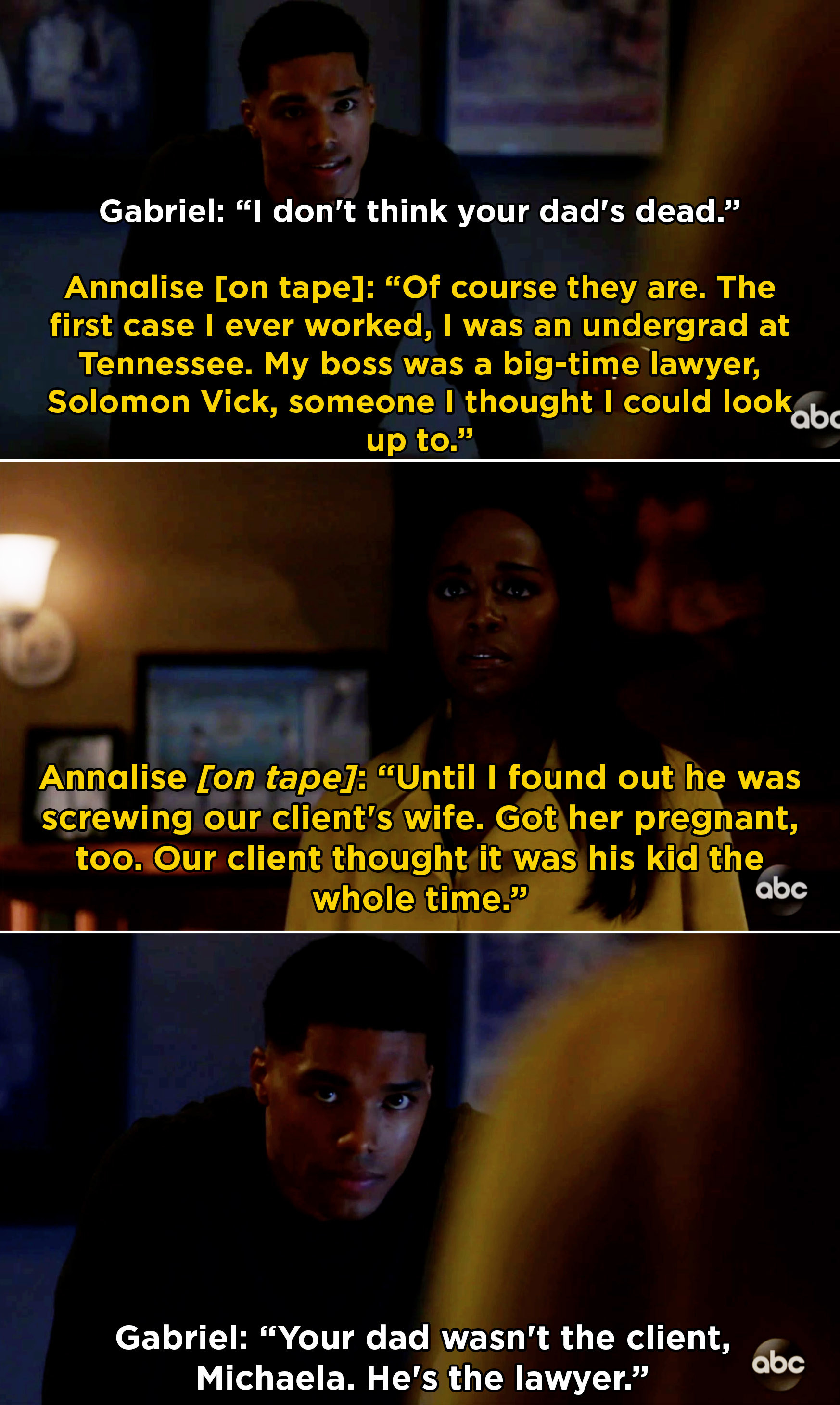 31.
And finally, on Emergence, after Piper became deathly ill, Jo shockingly learned that Piper is actually a robot — honestly, I'm floored that this reveal came in only Episode 3.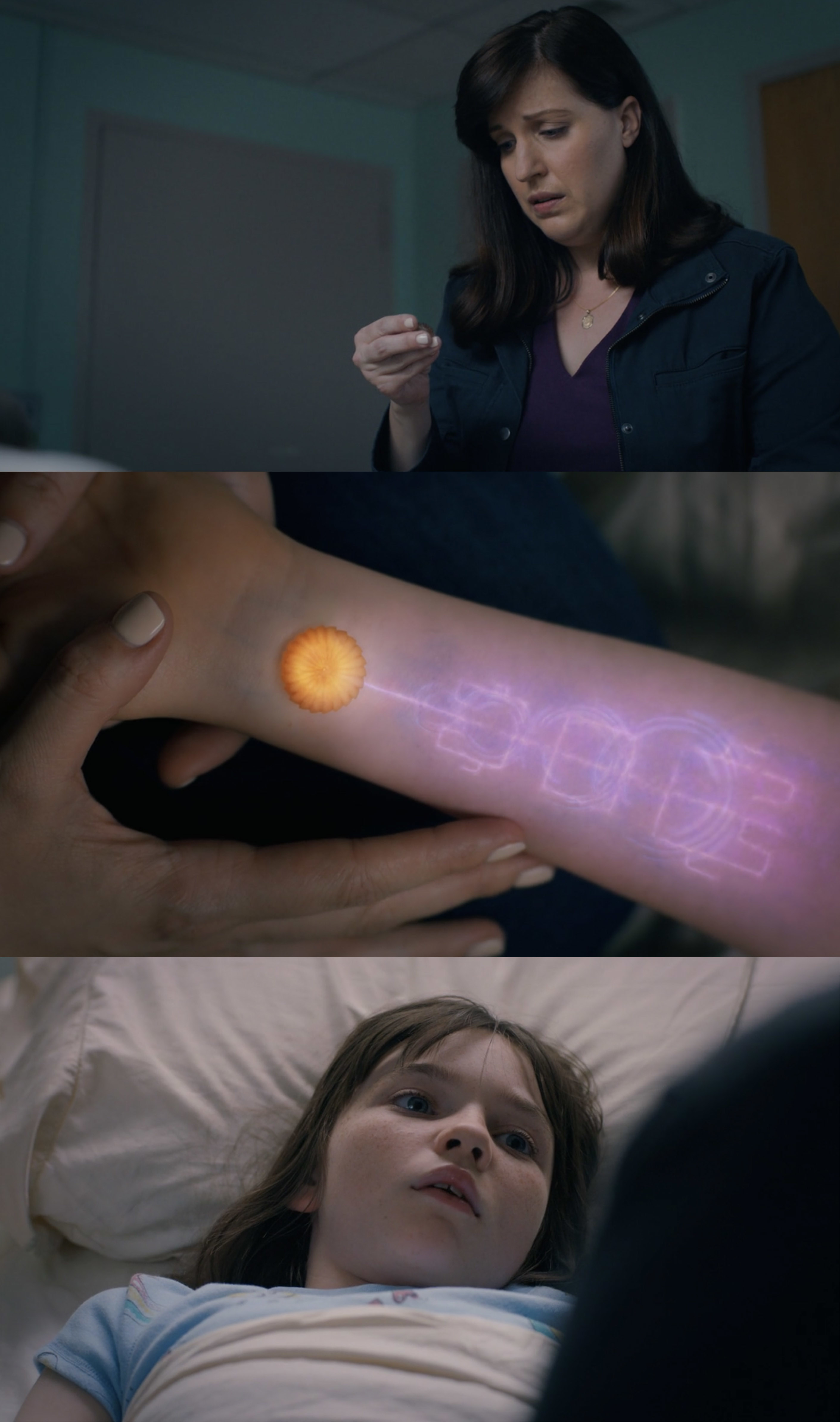 What were your favorite TV moments this week? Tell us in the comments below!