🚨Obviously MASSIVE spoilers ahead! 🚨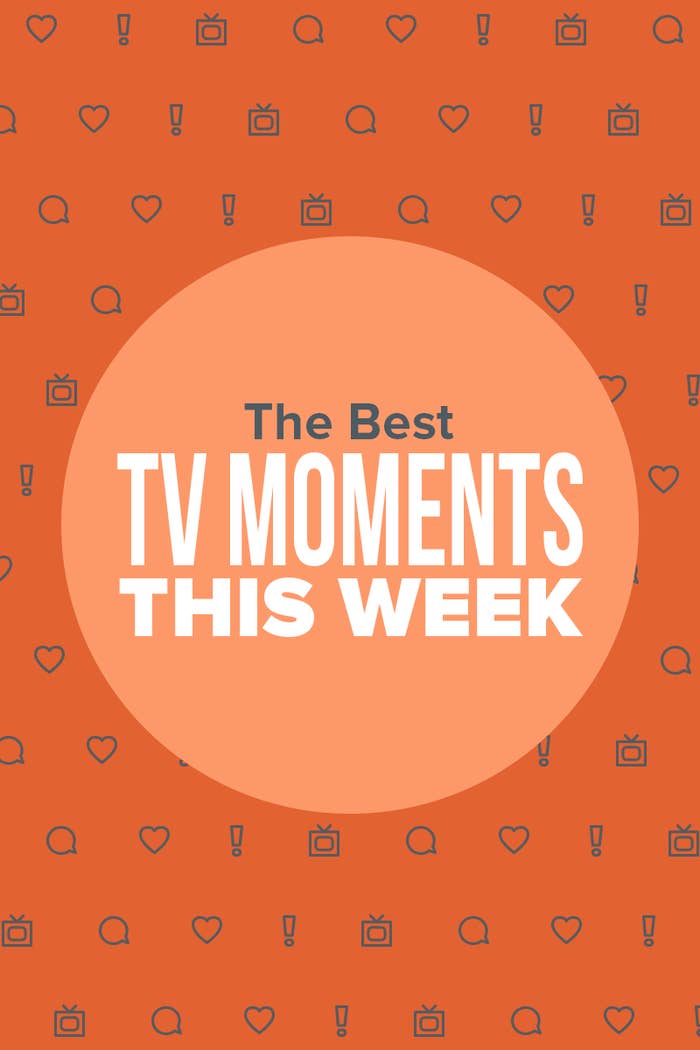 1.
First, on the Zoey's Extraordinary Playlist season finale, Zoey's dad, Mitch, heartbreakingly died and she was able to say one final goodbye to him.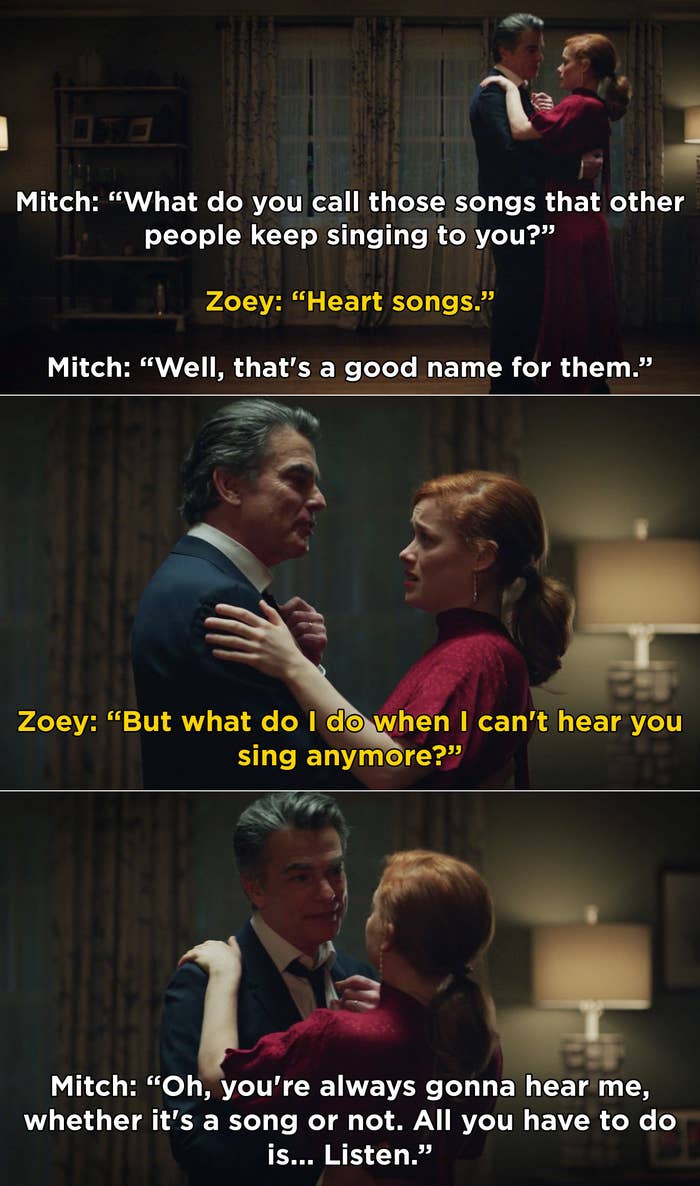 2.
Also on Zoey's Extraordinary Playlist, Mitch's funeral featured a single take "American Pie" musical number and it was unbelievable.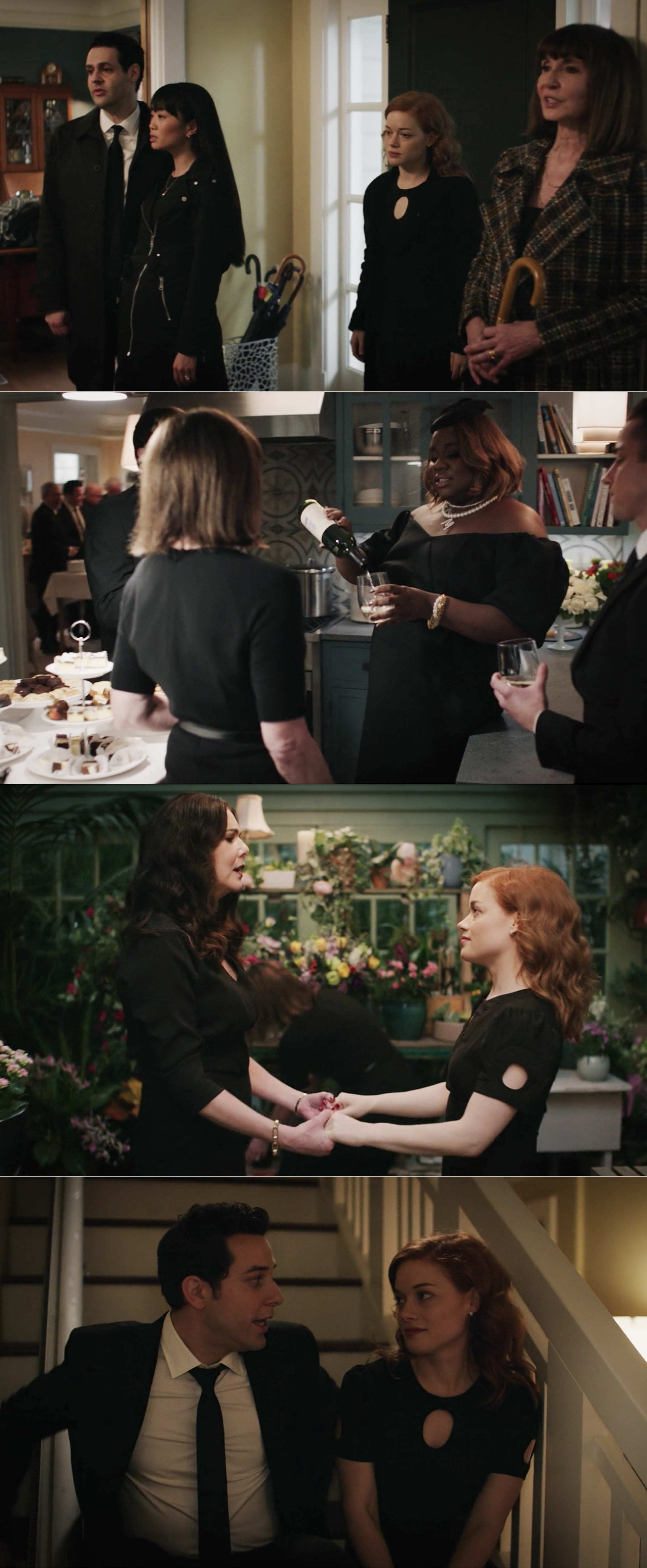 3.
Hollywood premiered on Netflix this week. Created by Ryan Murphy and Ian Brennan, the show follows a group of aspiring actors and filmmakers during Hollywood's Golden Age.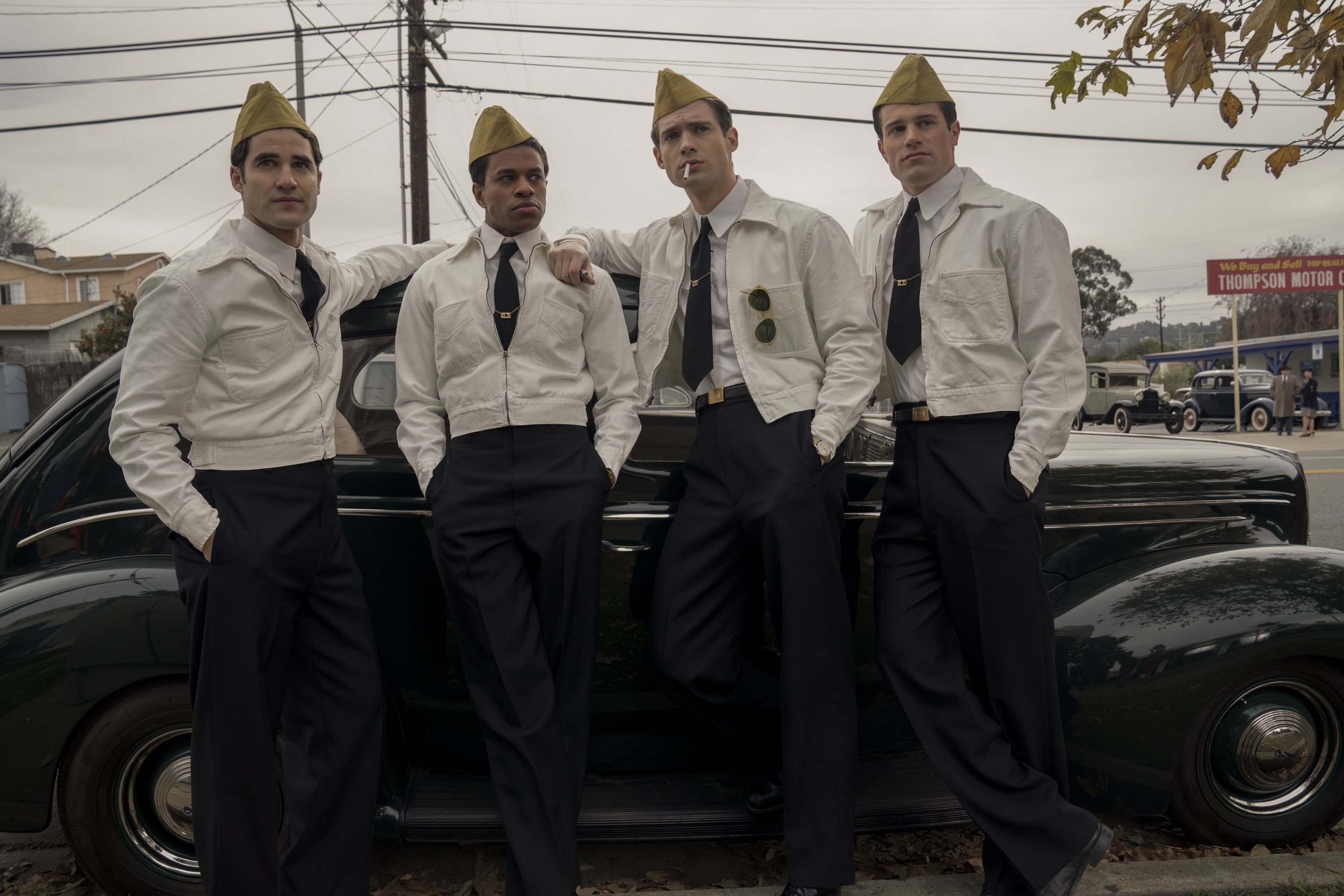 4.
On Station 19, Carina visited Maya and appeared to reveal that DeLuca had been diagnosed with a bipolar disorder.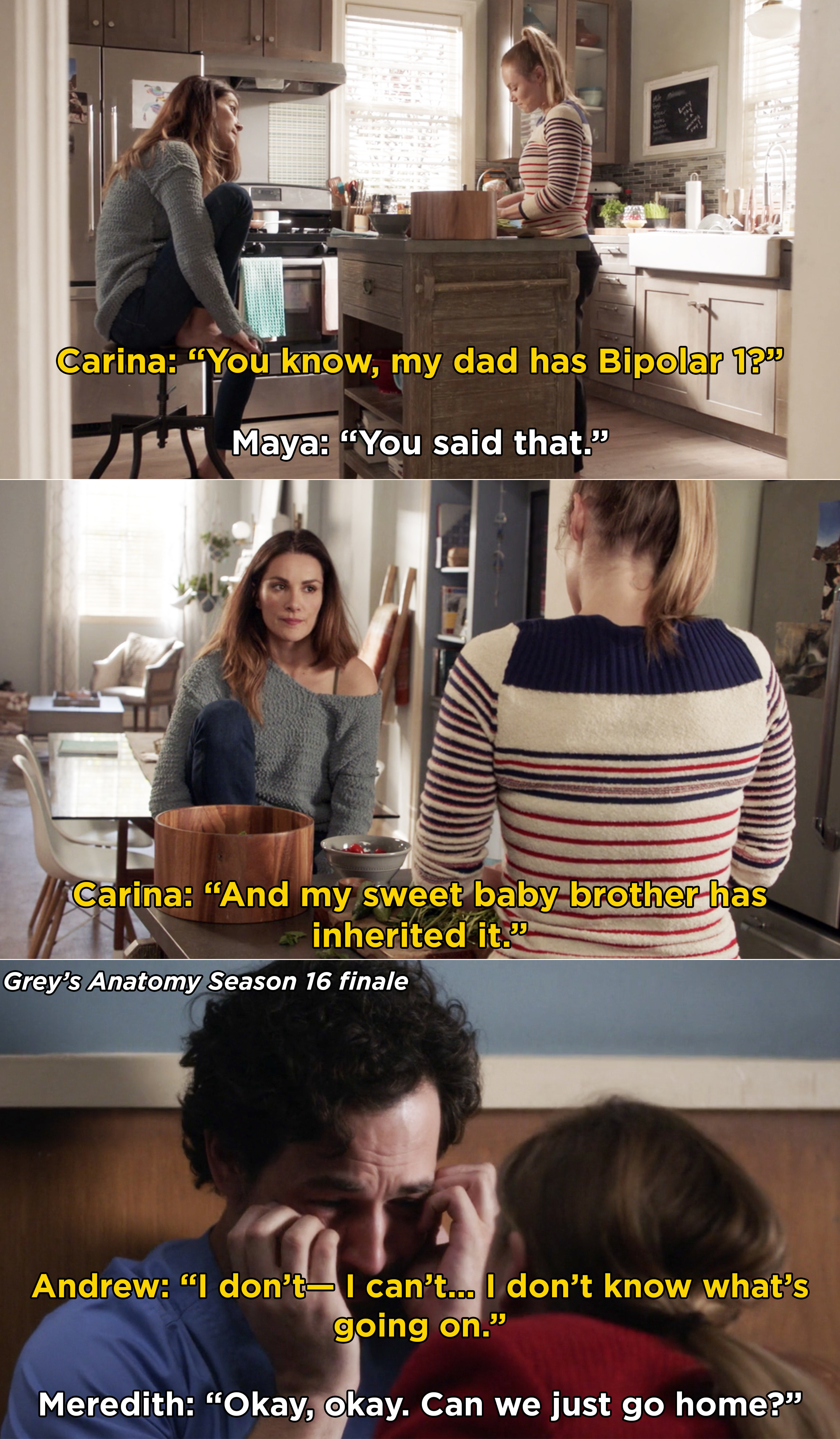 5.
On the penultimate episode of How to Get Away with Murder, Laurel returned for the first day of Annalise's trial, and while the FBI wanted her to lie, she couldn't do it.
6.
Also on How to Get Away with Murder, Bonnie revealed that Hannah was shot and killed moments after Annalise agreed to give Hannah what she wanted so that she would testify on her behalf.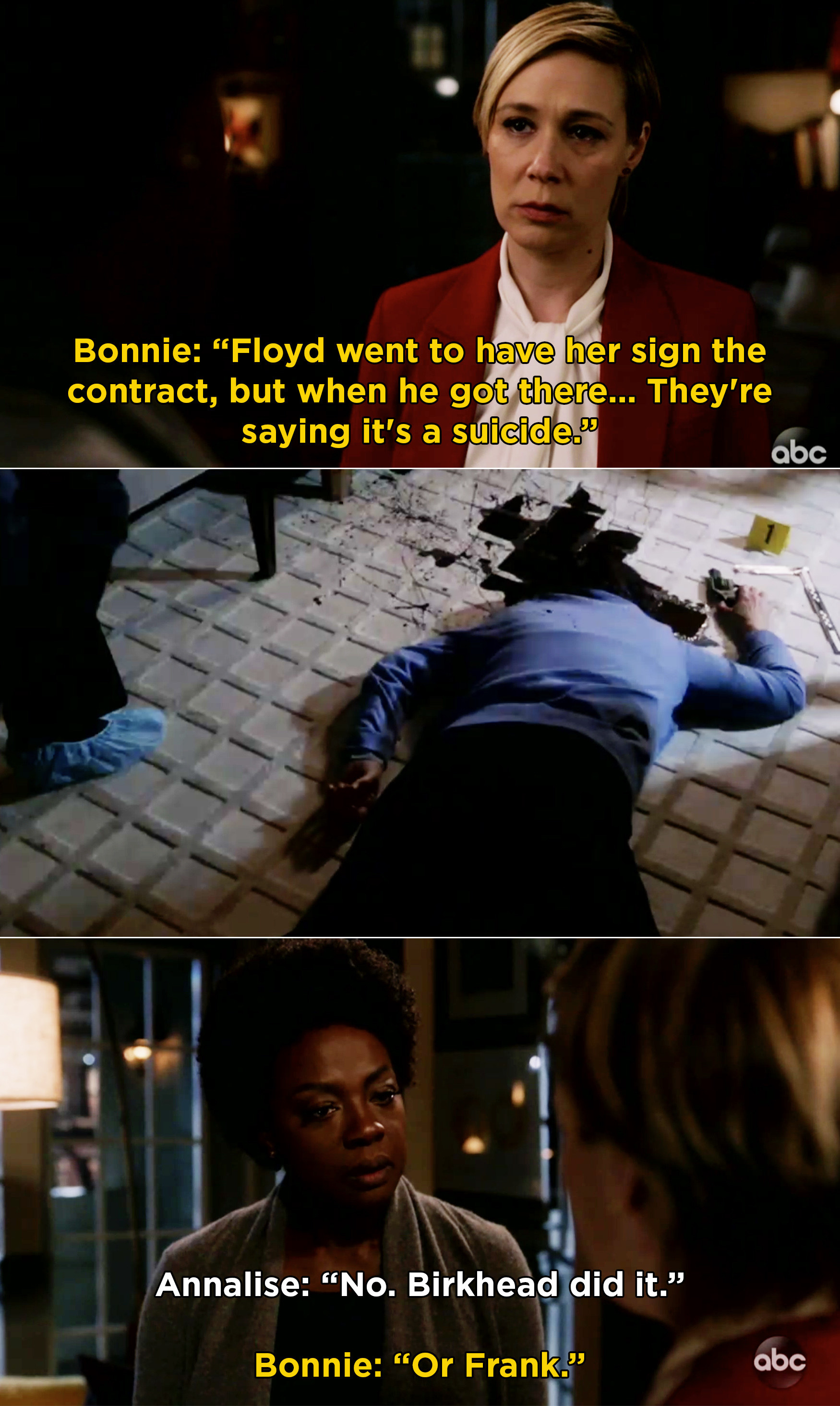 7.
On Killing Eve, Dasha shockingly killed Niko and made it look like Villanelle did it.

8.
Also on Killing Eve, Villanelle set out to find her real family after Dasha helped locate them.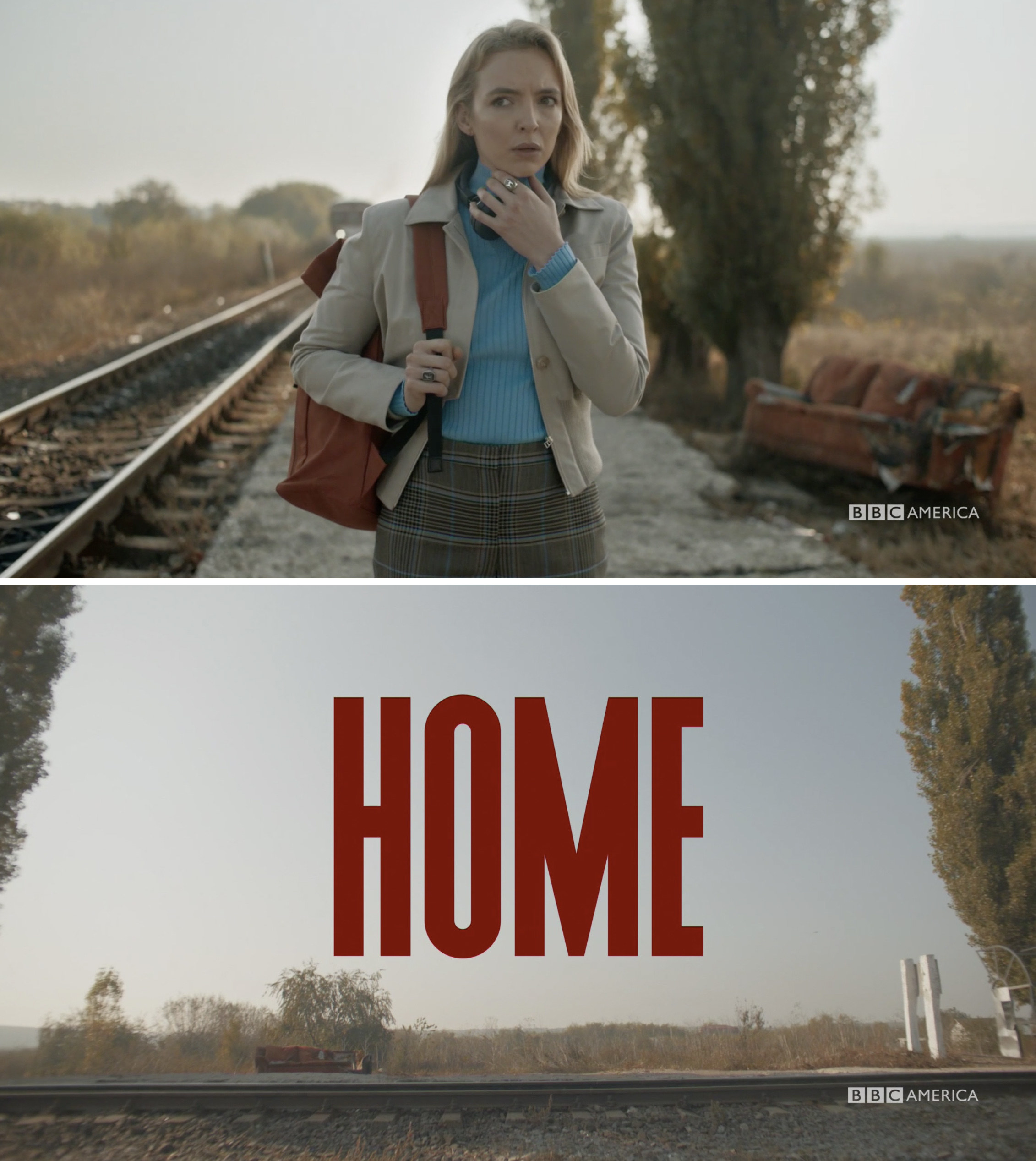 9.
On Legends of Tomorrow, Sara continued to suffer some side effects from her run in with one of Charlie's sisters — she's currently blind and can see into the future.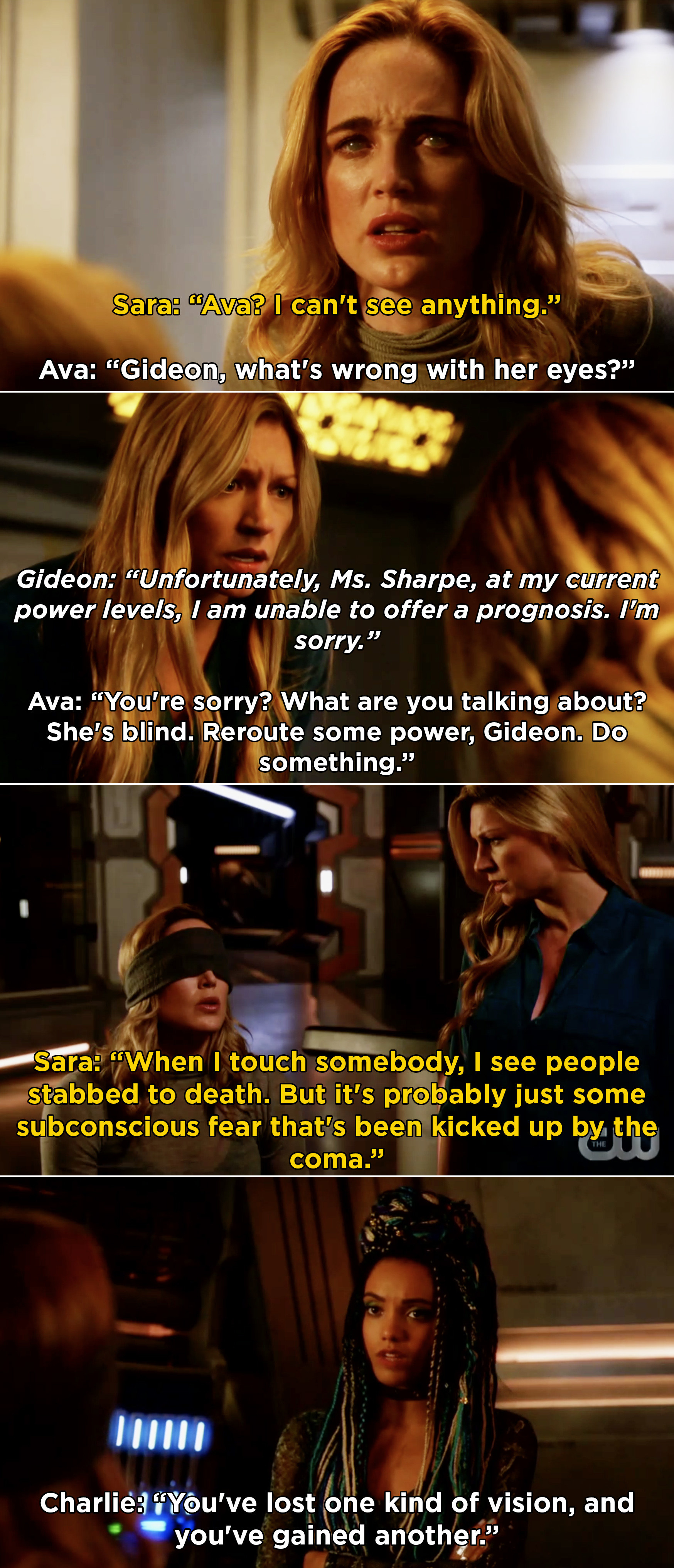 10.
On Outlander, Brianna and Roger learned that Jemmy could travel through the stones, so they decided to leave and travel back to their own time period — these goodbyes were absolutely heartbreaking.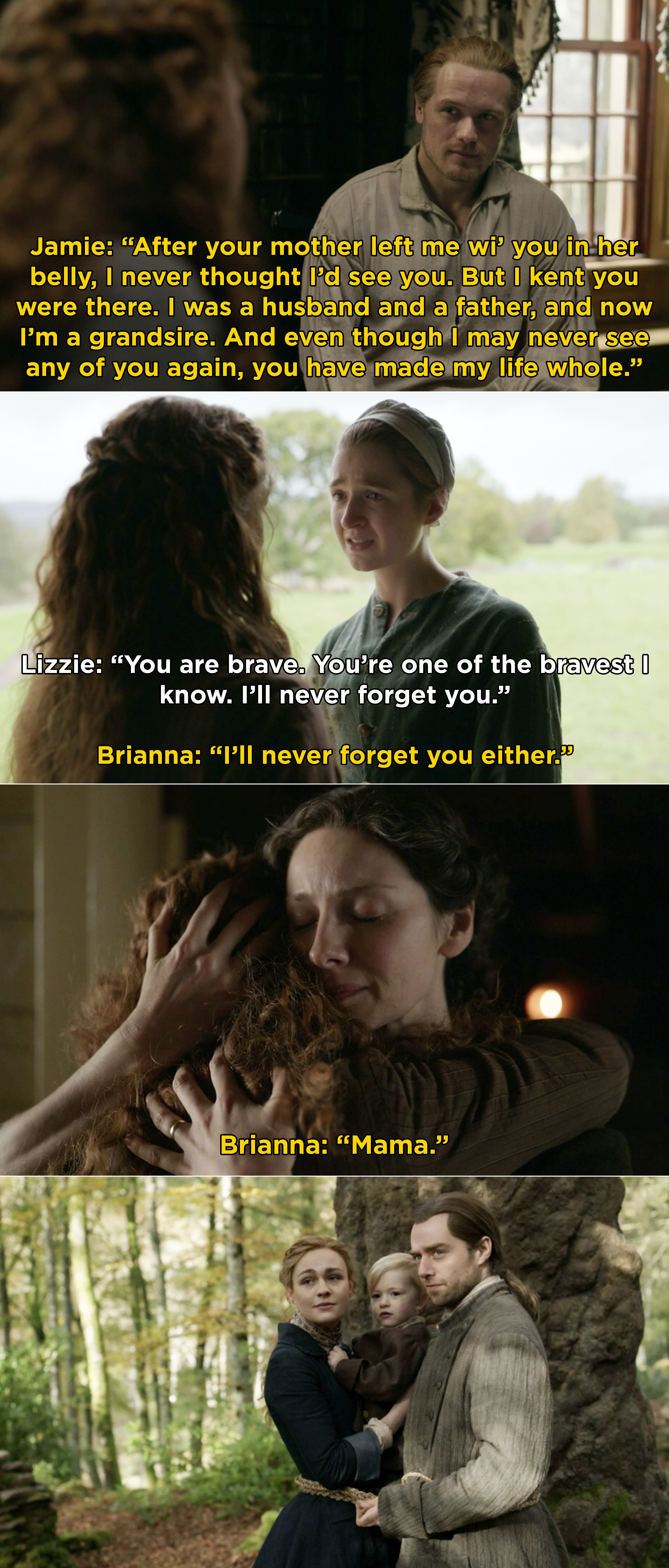 11.
Also on Outlander, Claire was shockingly taken by Lionel Brown and his men while with a patient.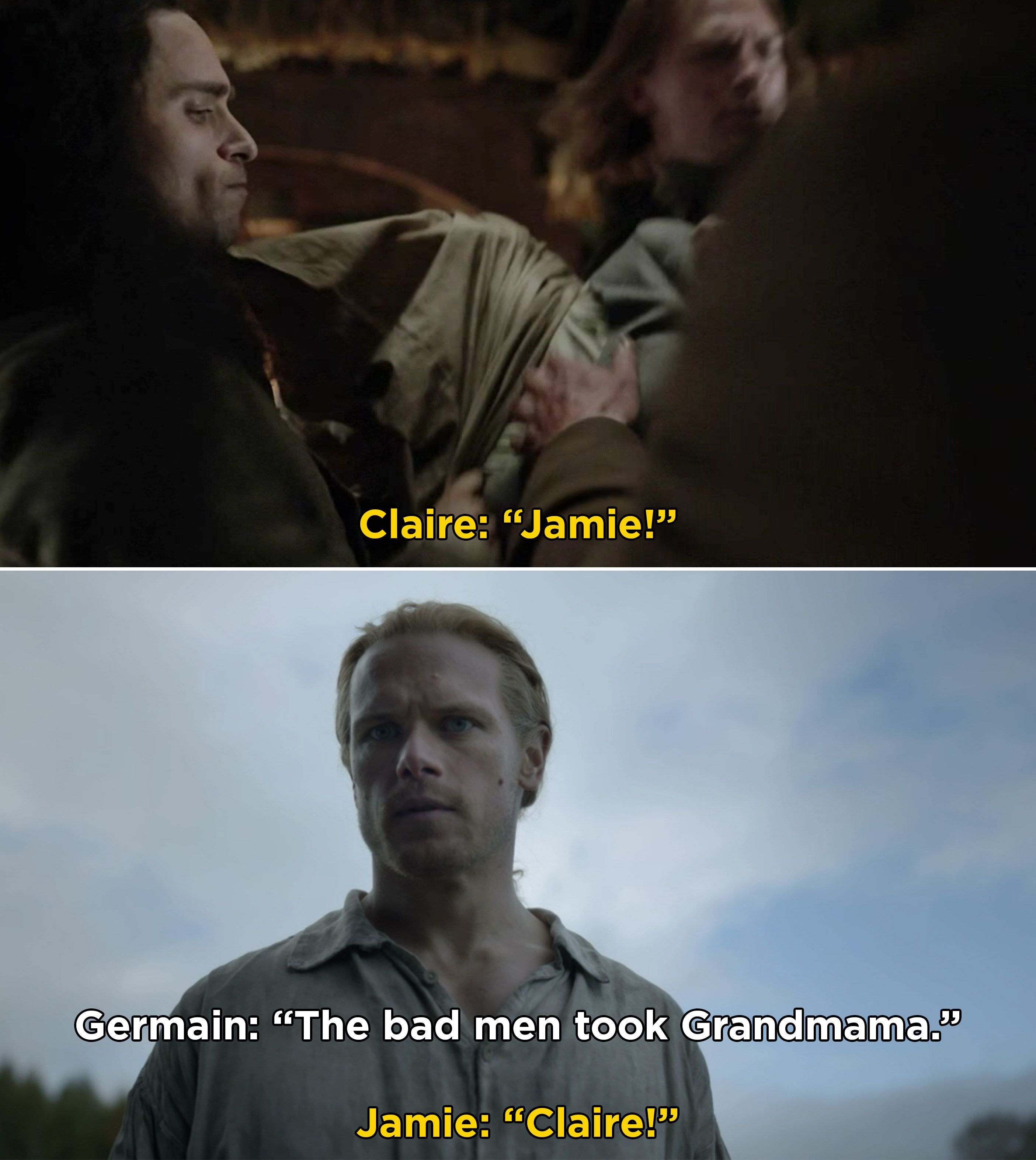 12.
Workin' Moms returned with Season 4 and picked up with Kate dealing with going back to Nathan after he cheated.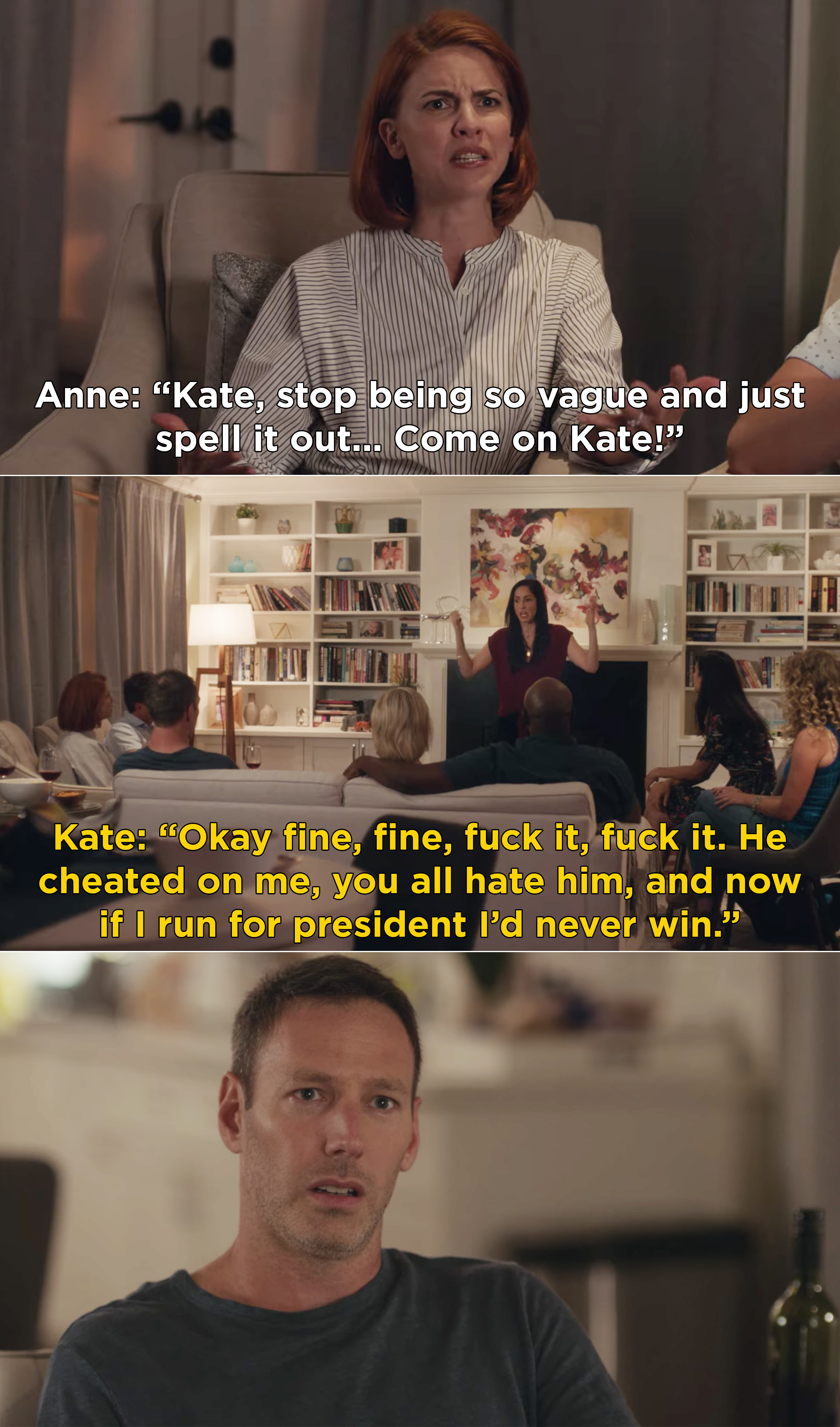 13.
On the Riverdale season finale, Jughead wrote a harrowing tale about murdering Mr. Honey for his college application — in real life, the gang ran Mr. Honey out of Riverdale High.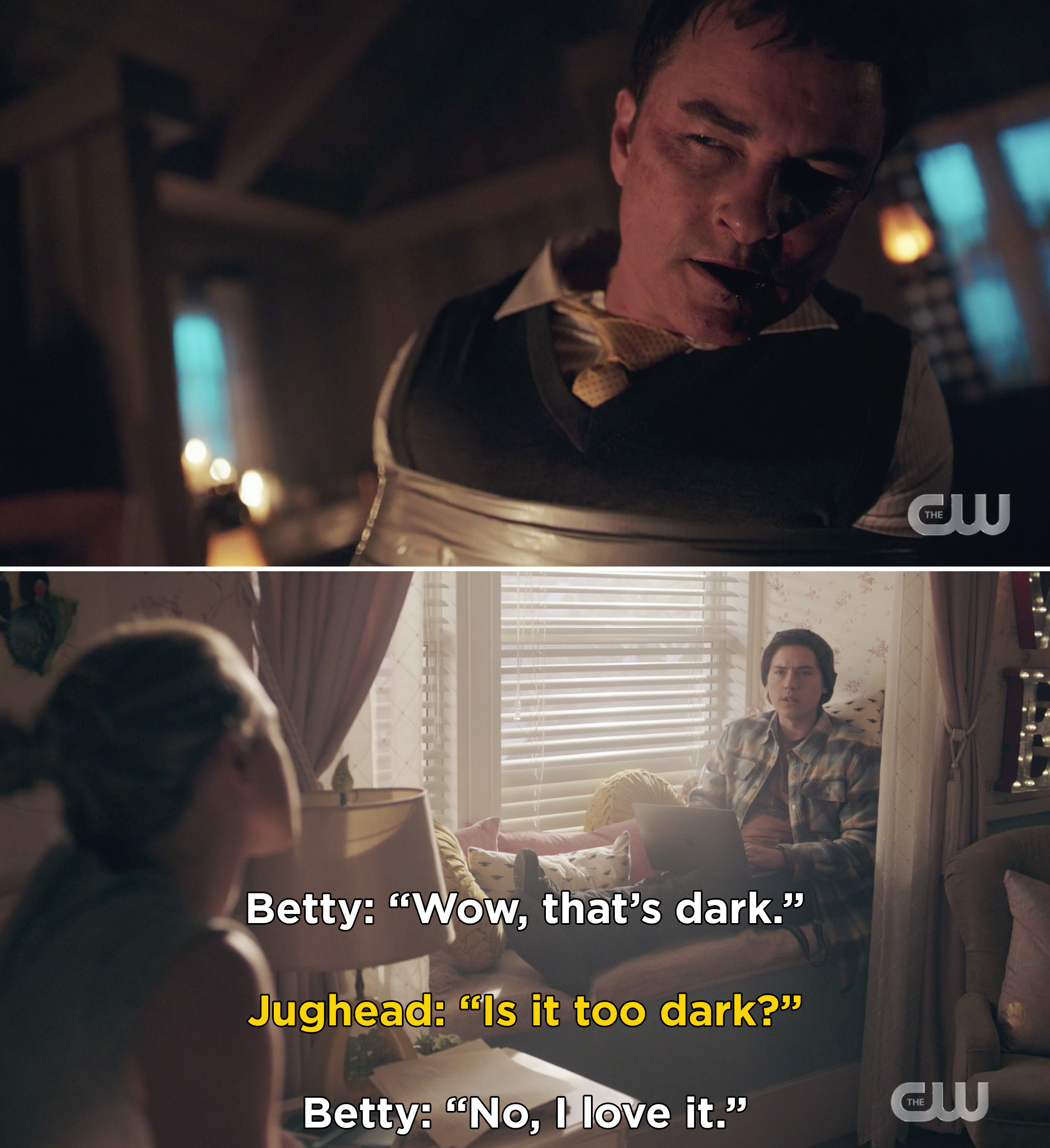 14.
Also on Riverdale, Betty and Jughead were lured to the Lodges' cabin and found a videotape featuring "themselves" and their friends murdering Mr. Honey.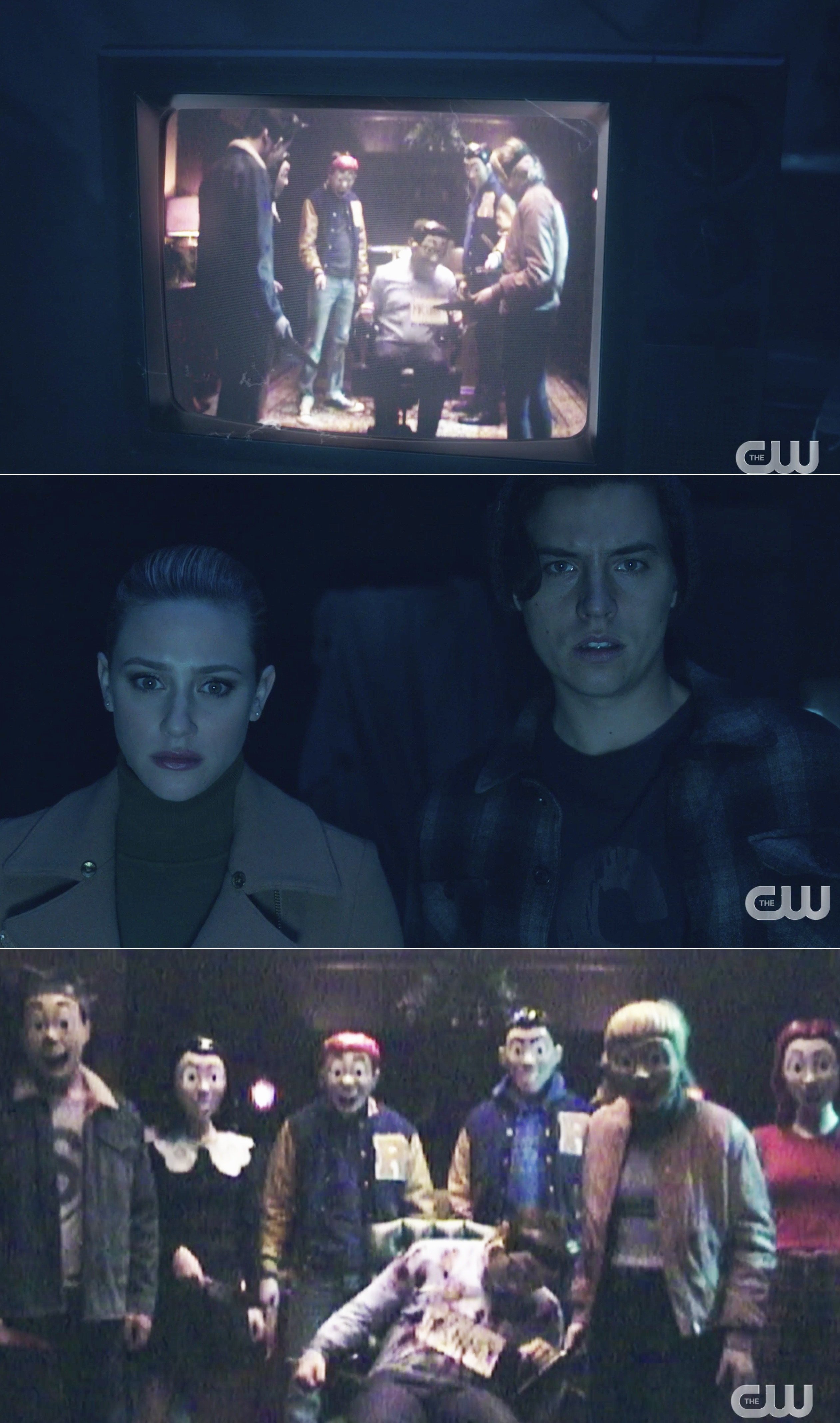 15.
On Batwoman, Tommy Elliot helped Alice and Mouse steal Lucious Fox's journal, and Tommy began to transform into the iconic Batman comic villain Hush.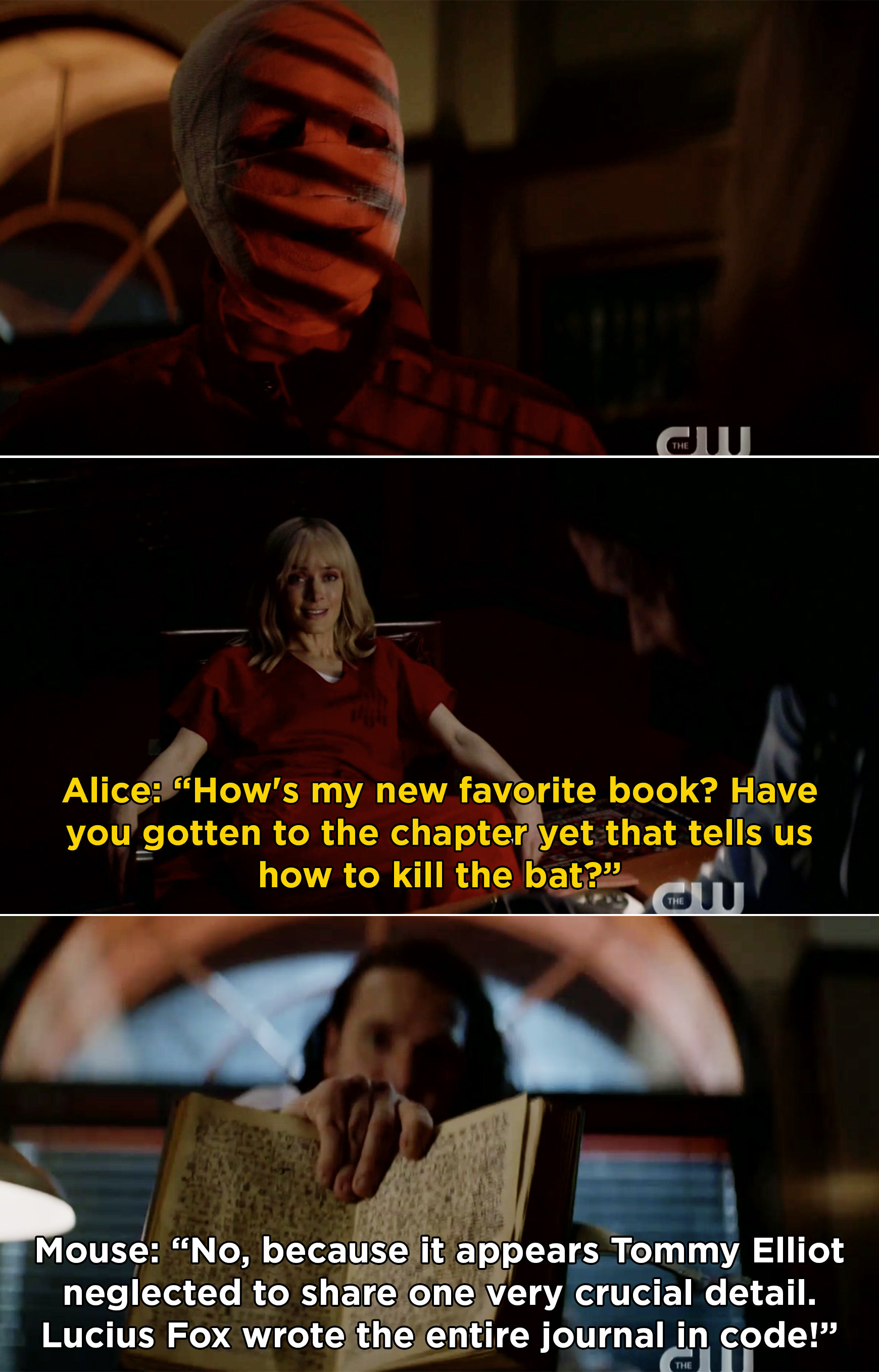 16.
On Motherland: Fort Salem, Raelle learned that Tally was the one who turned Scylla over to Anacostia.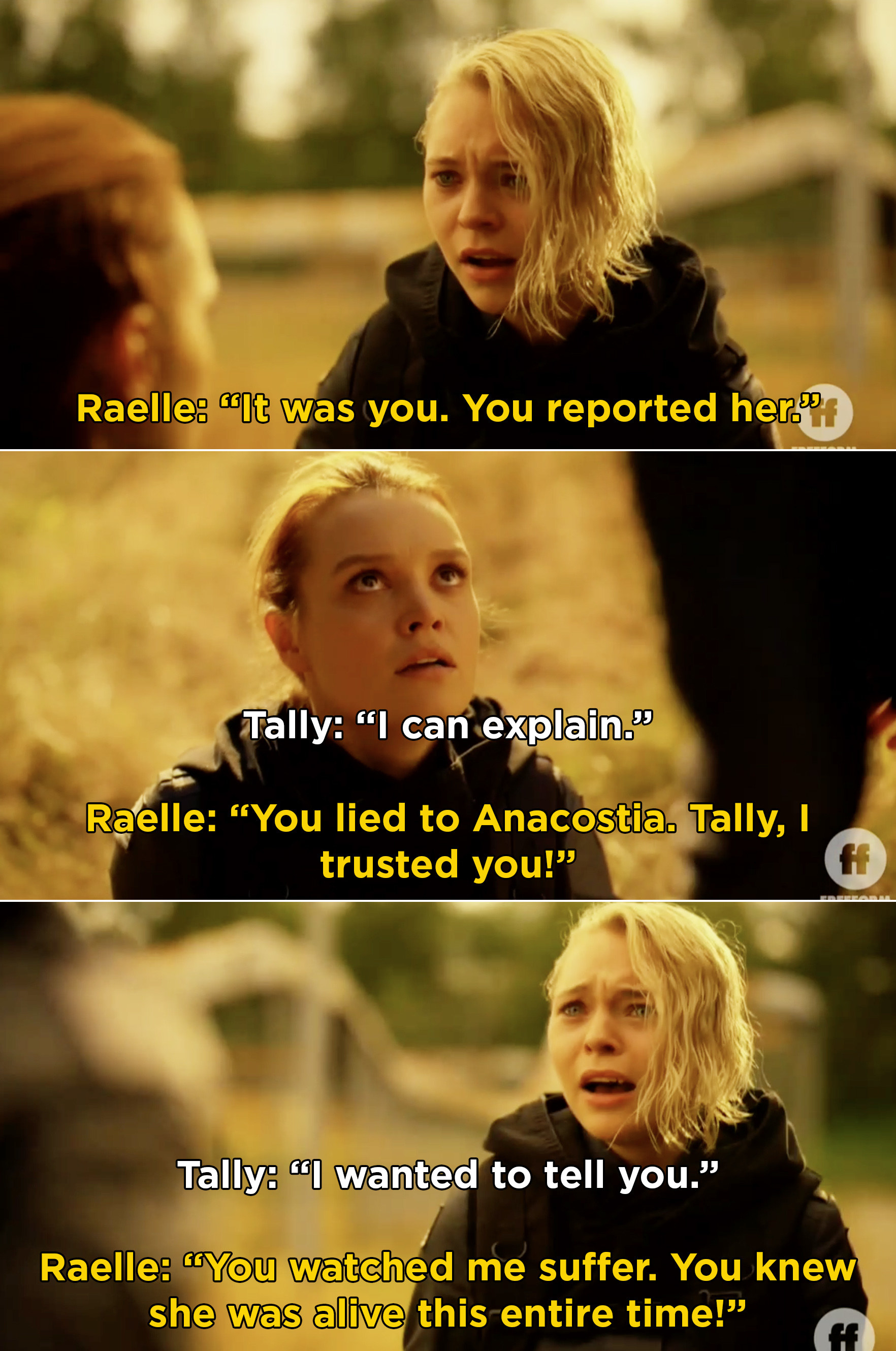 17.
Also on Motherland, Libba was heartbreakingly killed when the cadets were suddenly called to fight the Spree.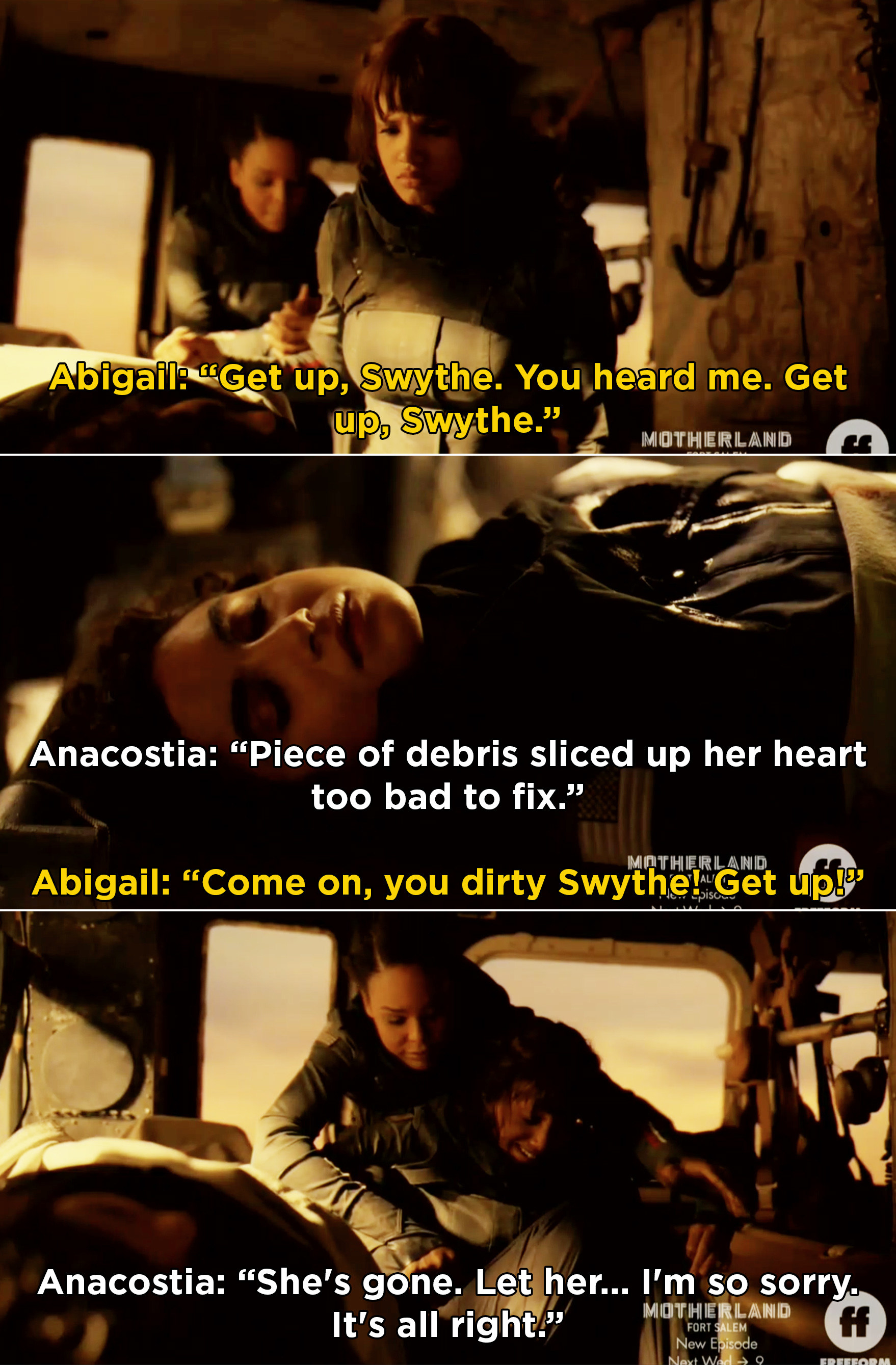 18.
Upload premiered this week. Created by Greg Daniels, the new series follows Nathan, who is able to choose his own afterlife experience following his untimely death.
19.
On Defending Jacob, Andy was forced to confront the idea of seeing his father after his dad refused to give a DNA sample to help Jacob's trial.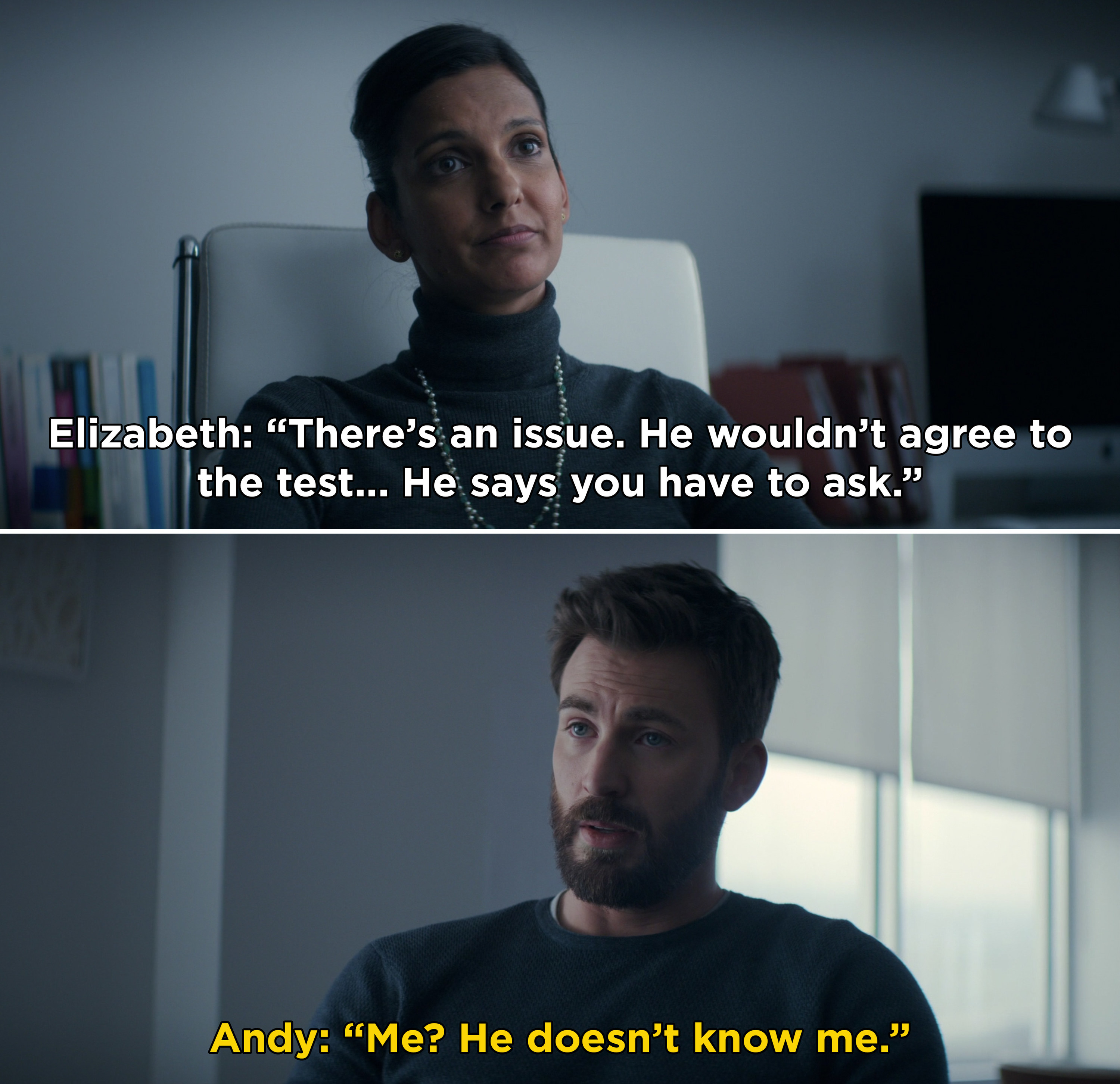 20.
On Run, we found out that Fiona actually deleted a "Run" text from Ruby to Billy five years ago.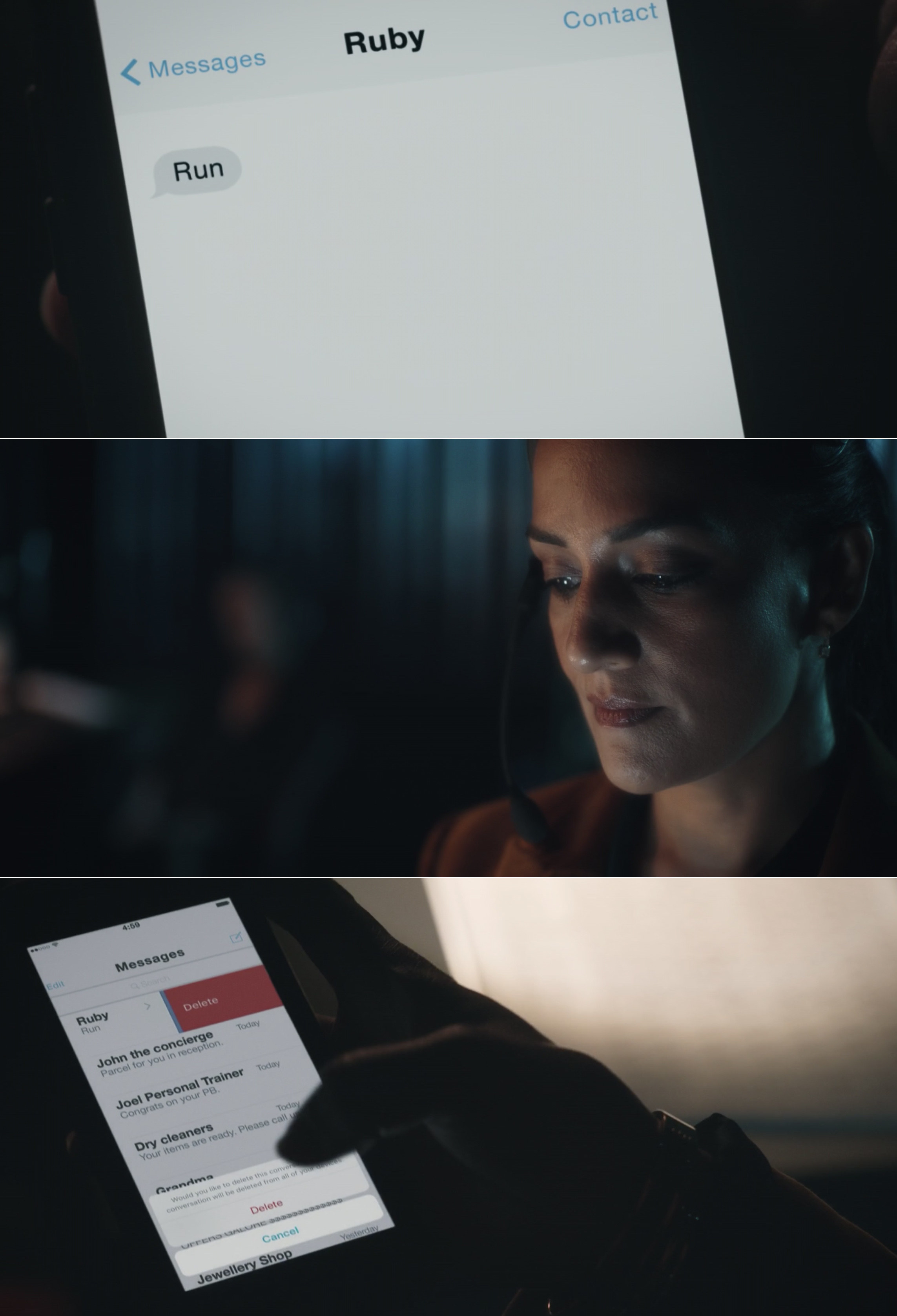 21.
Also on Run, Fiona followed Ruby and Billy onto the train and ended up stealing all of Billy's money.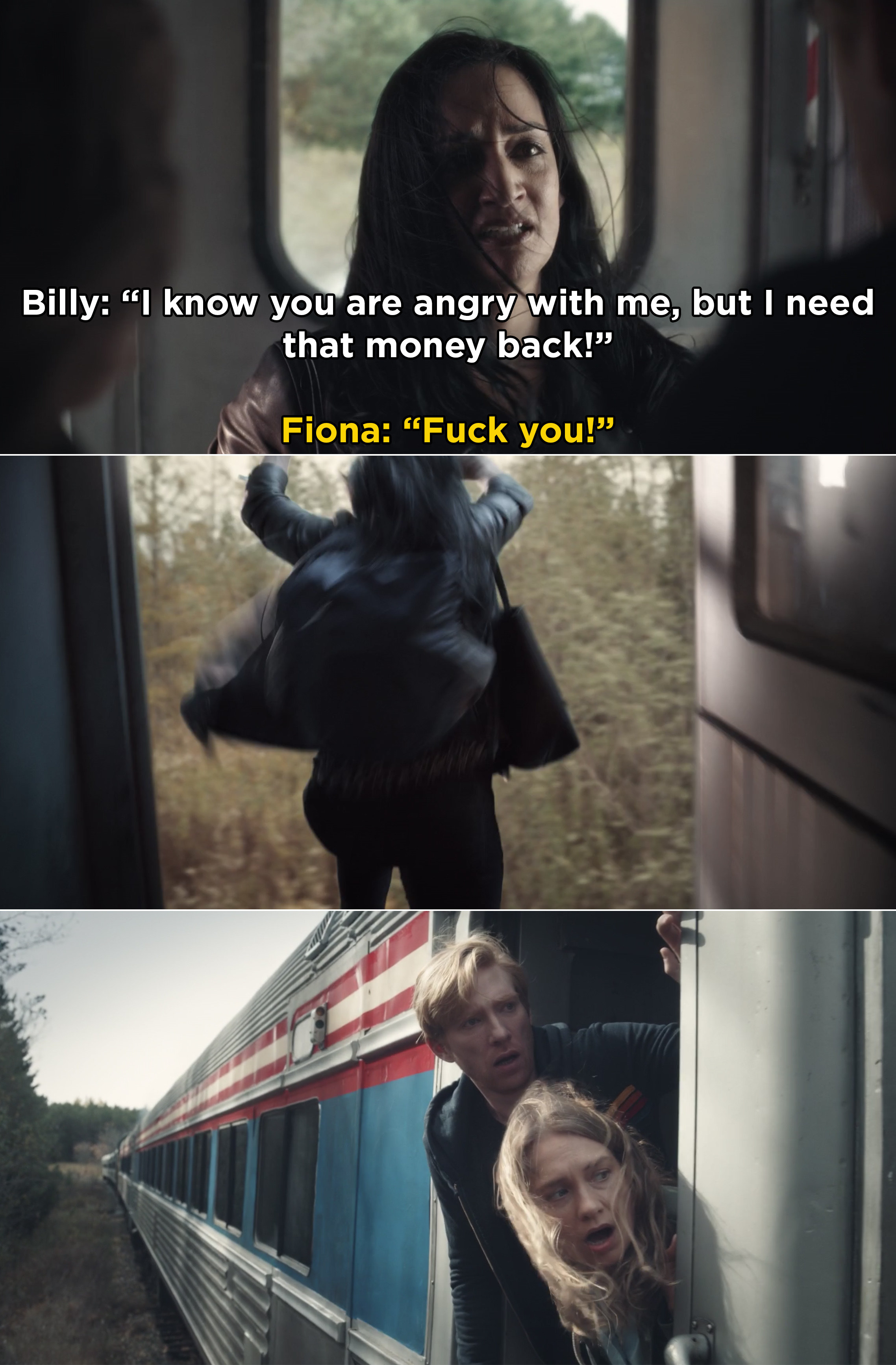 22.
On the Westworld season finale, William marched into Delos and ended up dying after being confronted by Charlotte and a Man in Black host.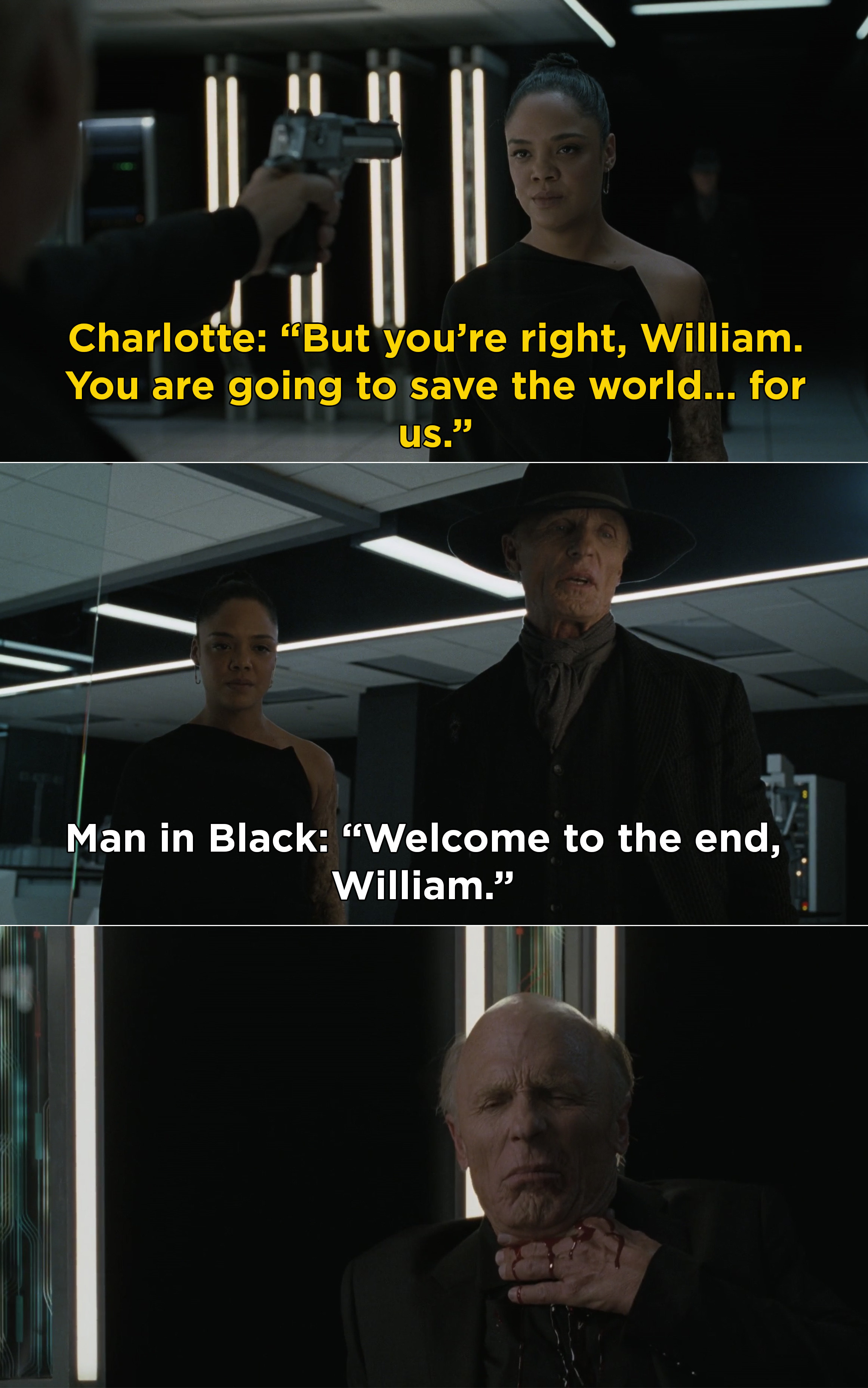 23.
On Roswell, New Mexico, Jenna's sister Charlie arrived in town and helped Max find Jenna, who had been taken because of Charlie's top secret work.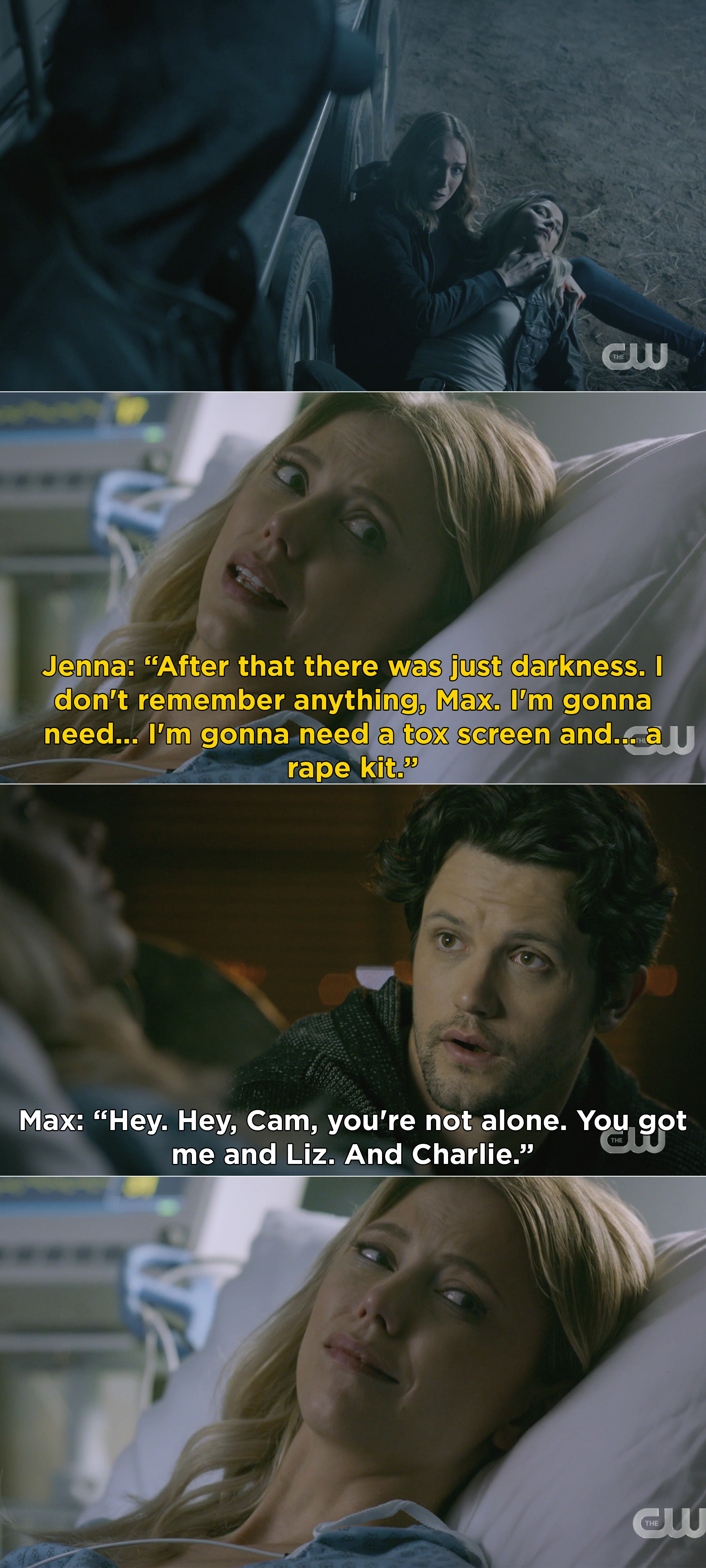 24.
Also on Roswell, NM, Michael and Isobel learned that the man who Michael has been working for is actually the little boy who knew their mothers.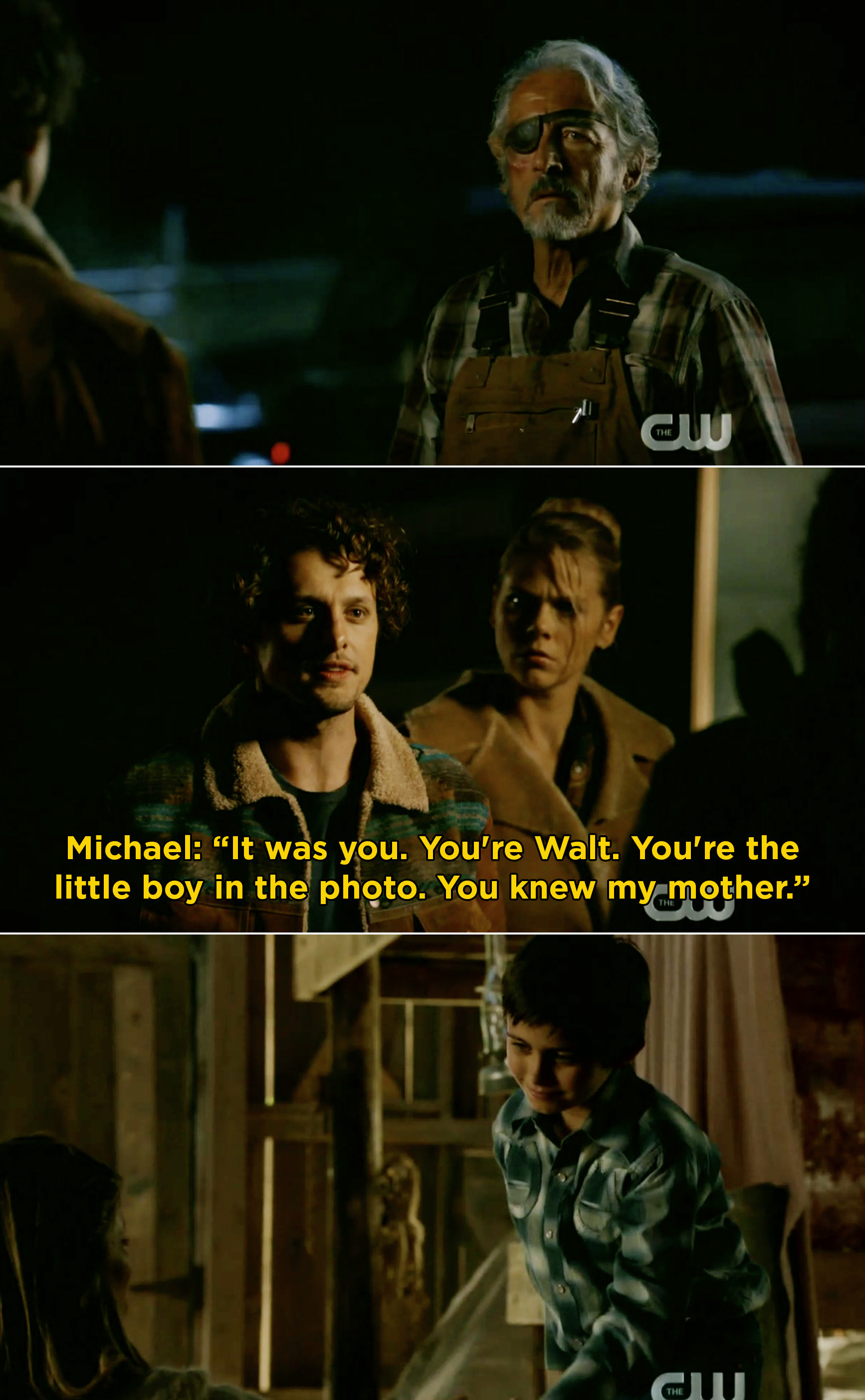 25.
On the Good Girls season finale, Phoebe, the FBI agent, ended up making contact with Beth, Annie, and Ruby in an effort to learn more about them.
26.
On Council of Dads, Robin decided to sell Scotty's beloved restaurant to Margot — this marked Hilarie Burton's first appearance on the show.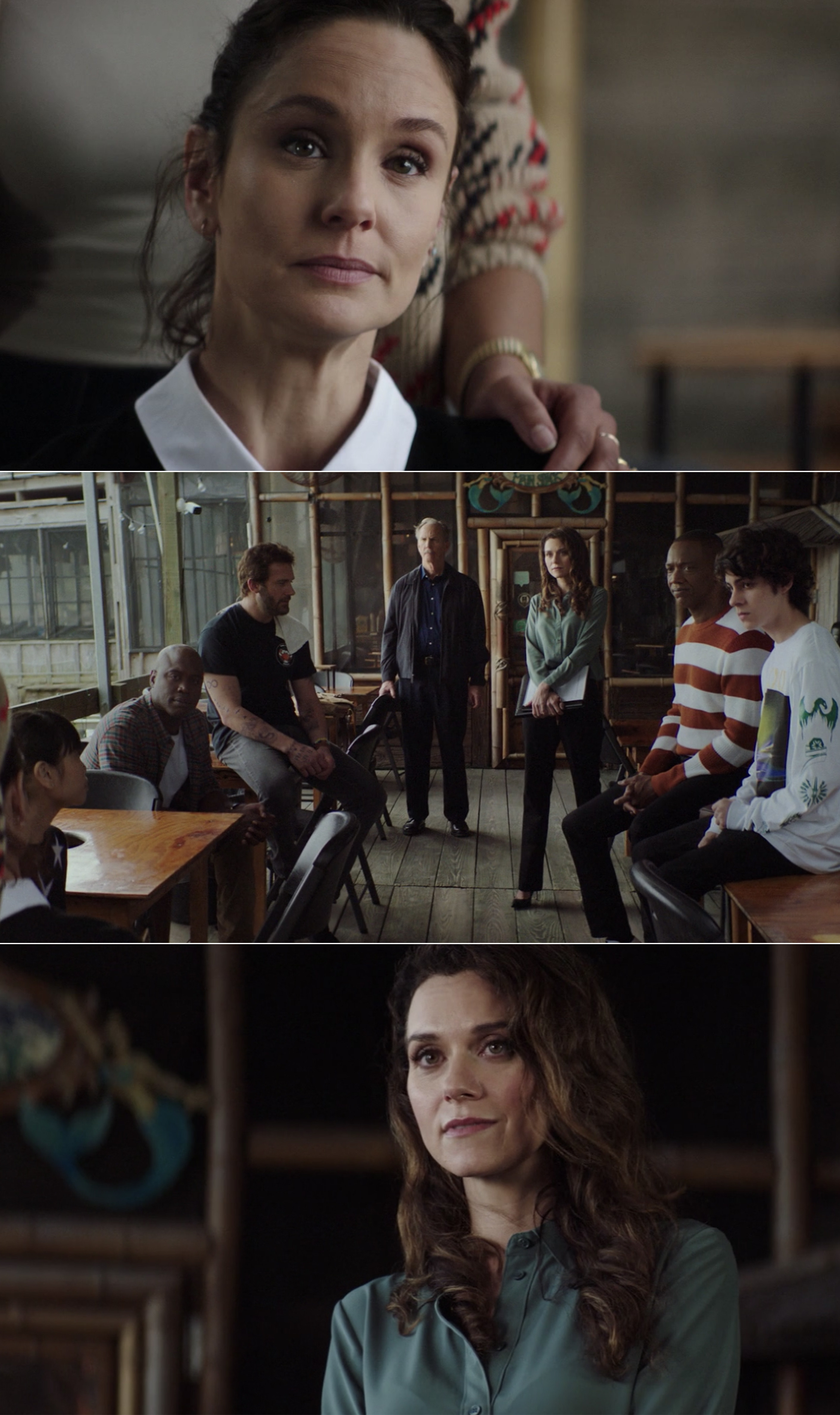 27.
On The Flash, Barry battled Godspeed with the help of Hartley aka the Pied Piper, who in this post-Crisis world hated The Flash.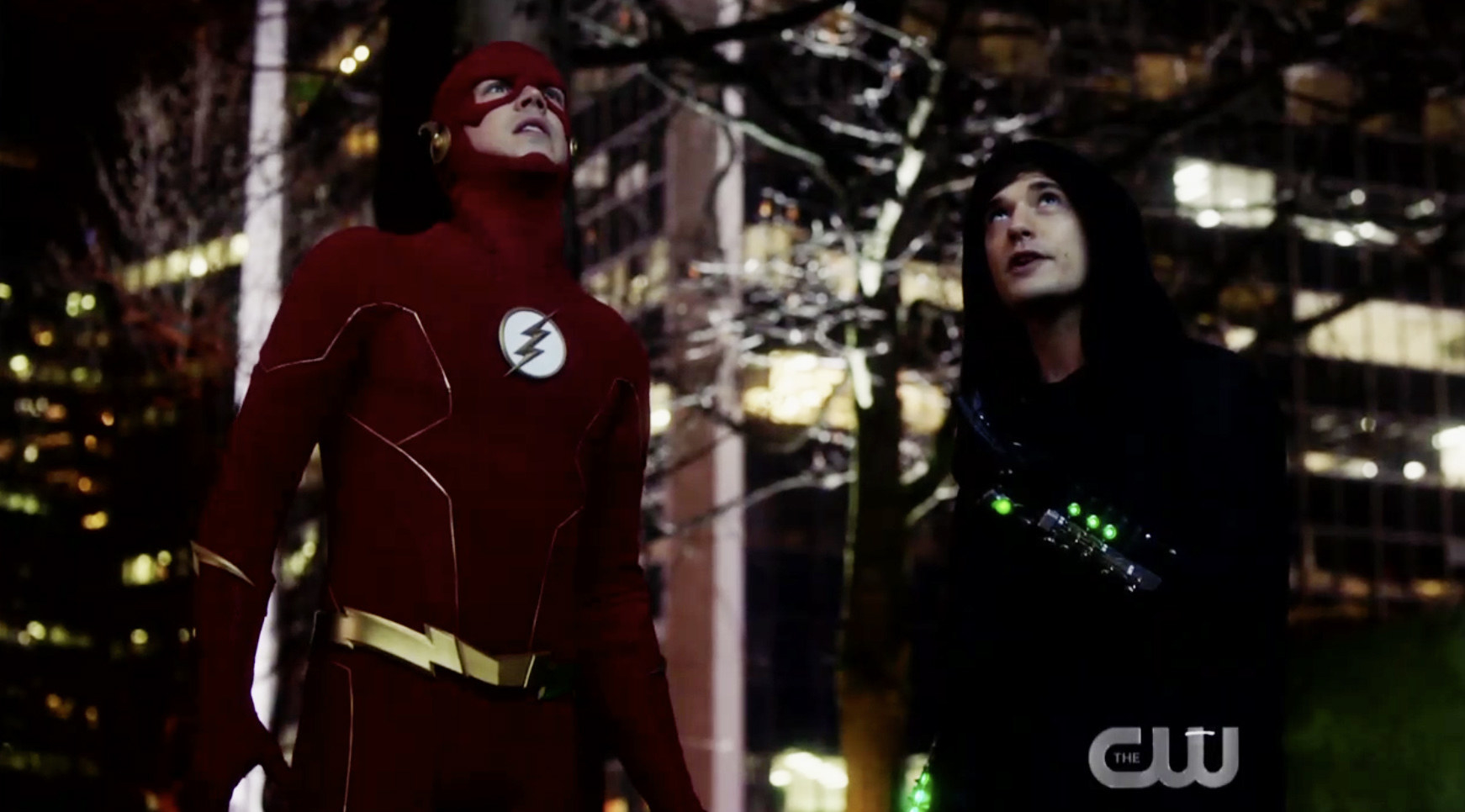 28.
On Supergirl, we learned that Lex tricked Eve into killing Jeremiah, Kara and Alex's dad — this episode was also directed by Melissa Benoist.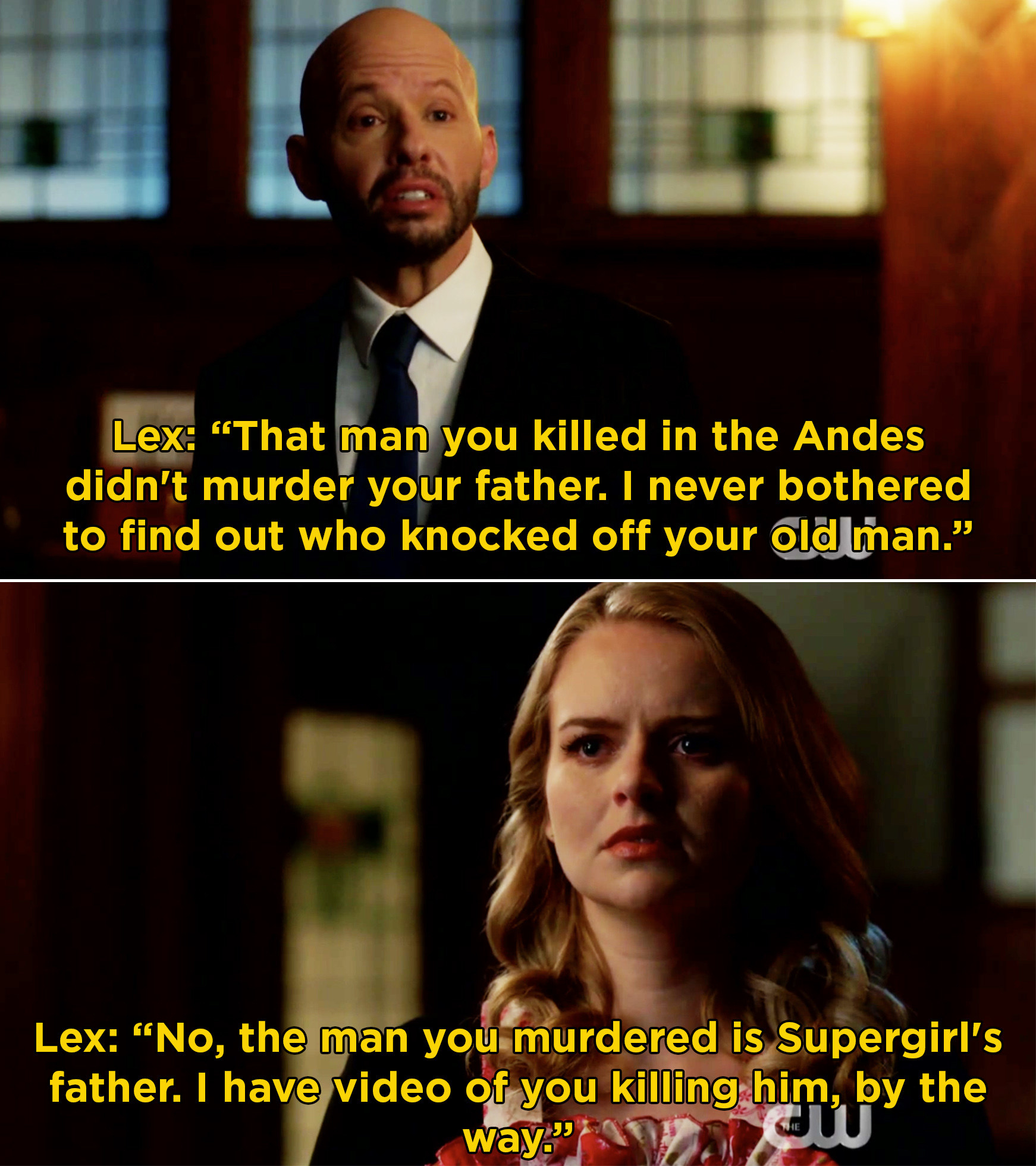 29.
And finally, Mrs. America focused on Jill Ruckelshaus this week as she went head-to-head with Phyllis over the ERA.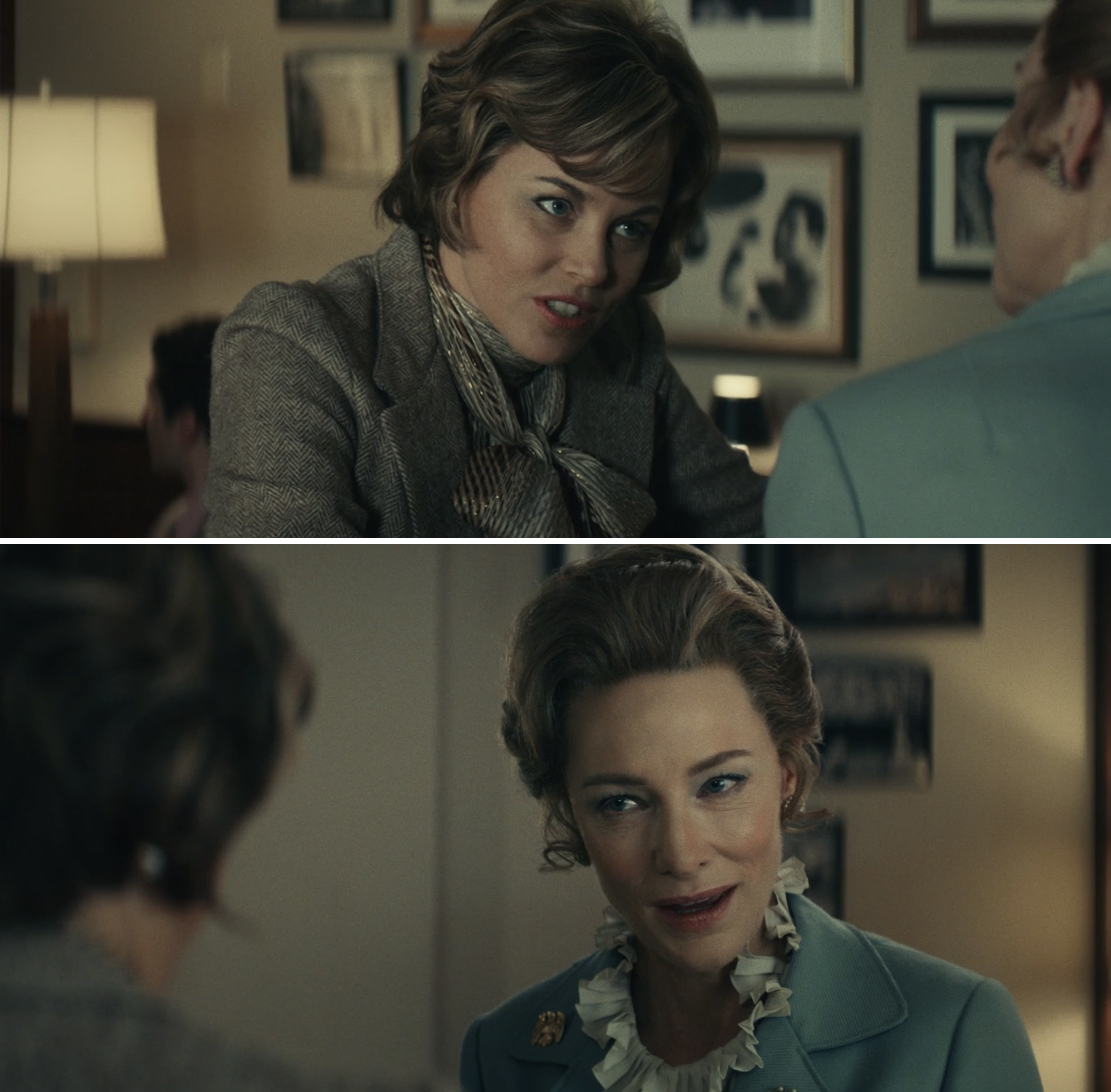 What were your favorite TV moments this week? Tell us in the comments below!