We recently asked the BuzzFeed Community to tell us their favorite coming out scenes on TV. Here are some of the best.
1.
First, on Supergirl, when Alex told Kara that she had feelings for Maggie.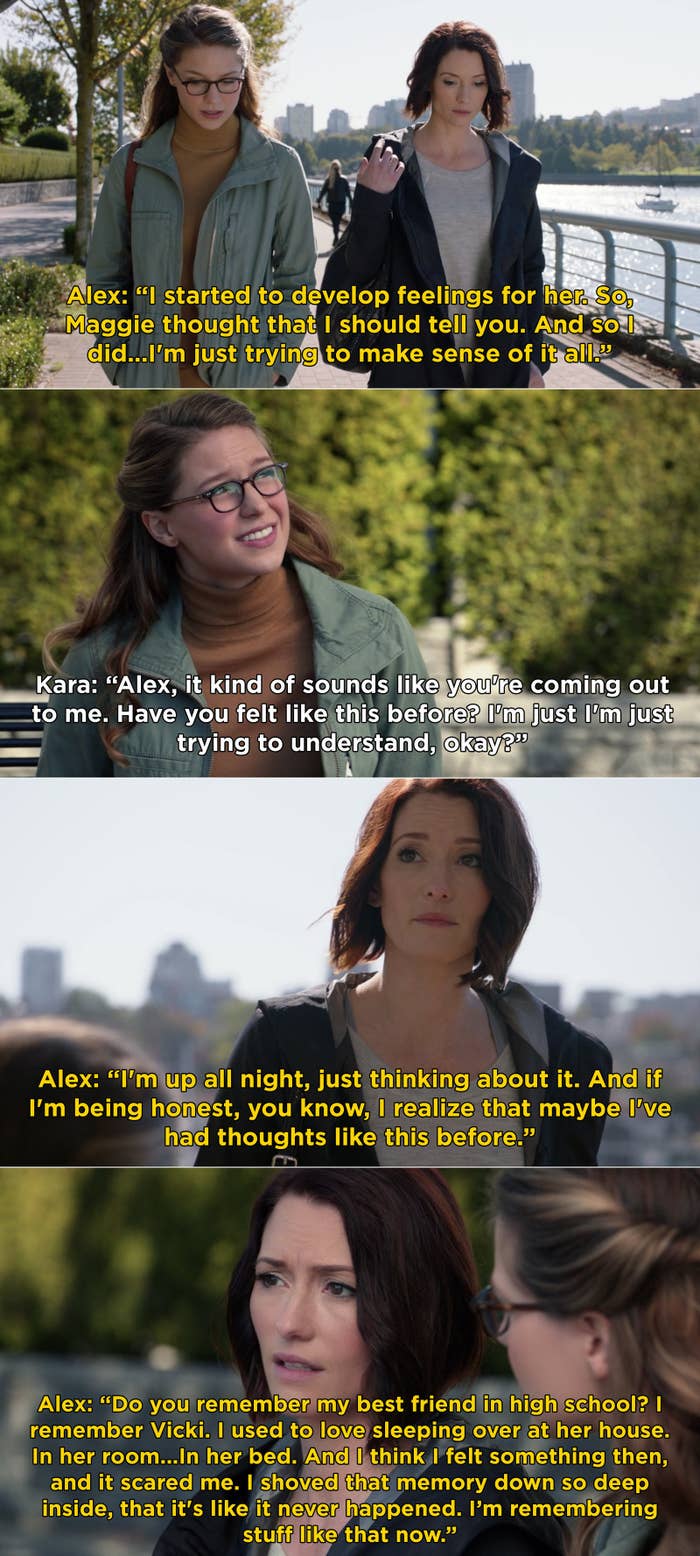 2.
On Shameless, when Mickey came out to a bar filled with his friends and family, and then beat up his dad when he refused to accept his relationship with Ian.
3.
On Schitt's Creek, when David explained his pansexuality to Stevie with this incredible wine metaphor.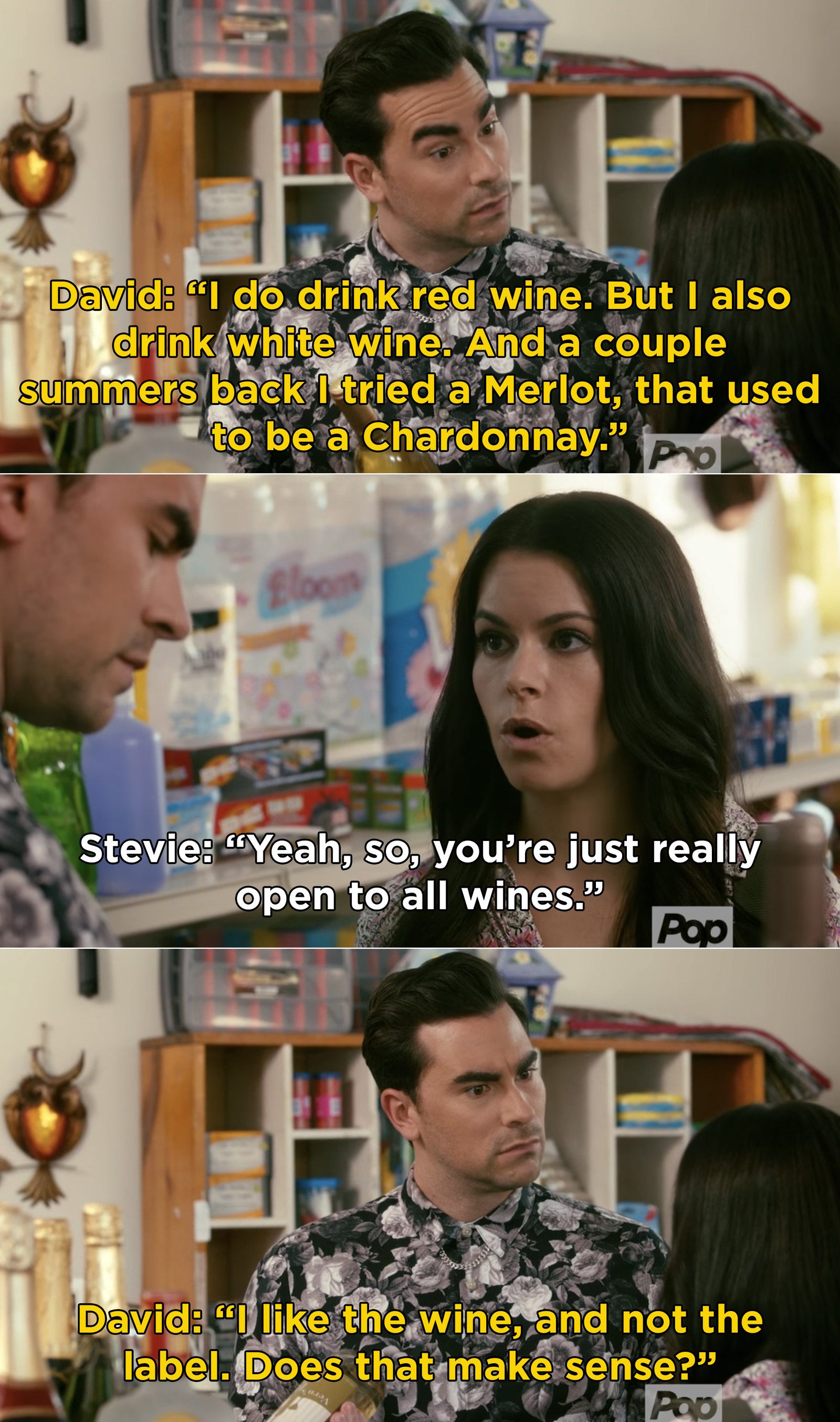 4.
On Brooklyn Nine-Nine, when Rosa came out to the Nine-Nine and talked about her crushes from Saved By the Bell.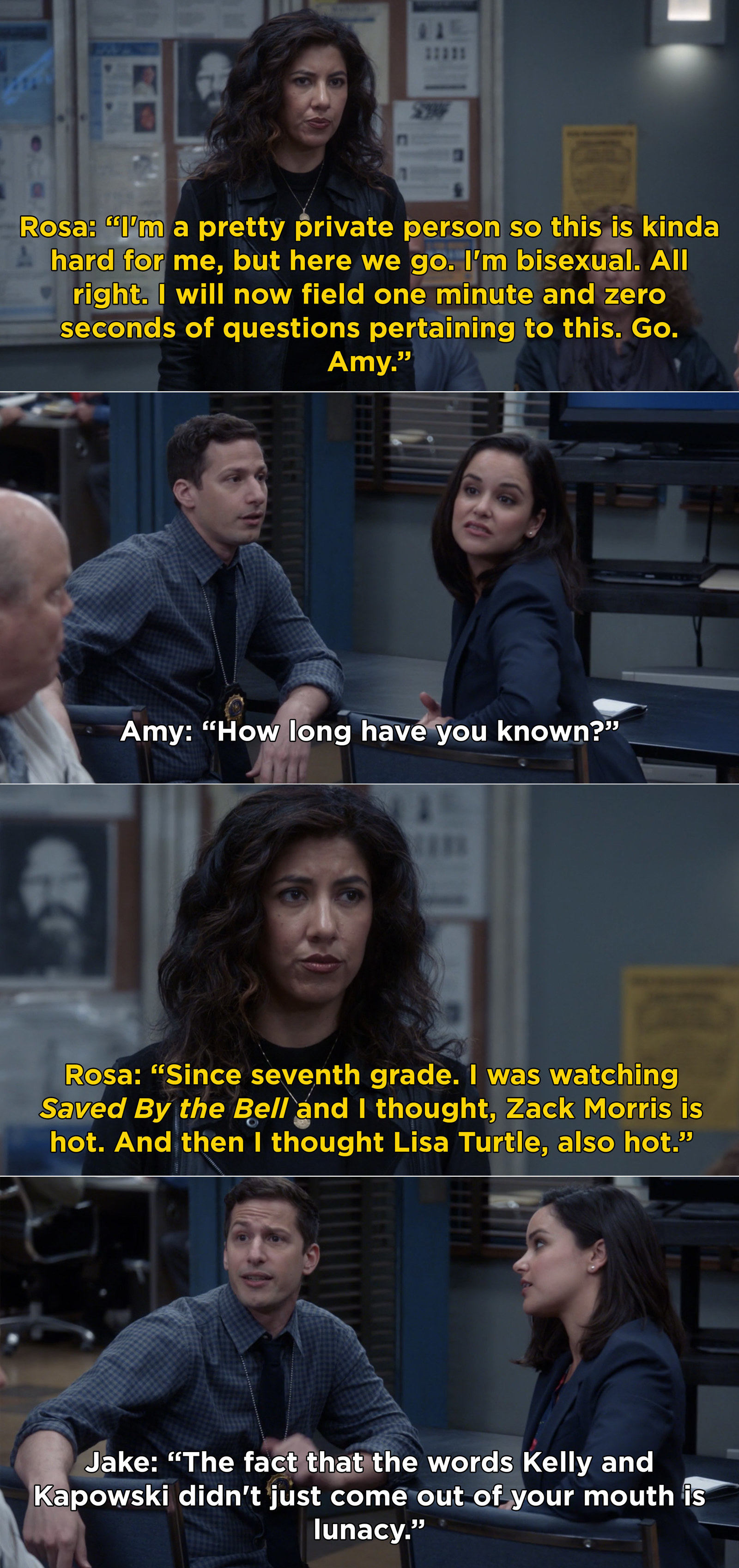 5.
When Tess told Randall and Beth that she wanted to explore the possibility of liking girls on This Is Us.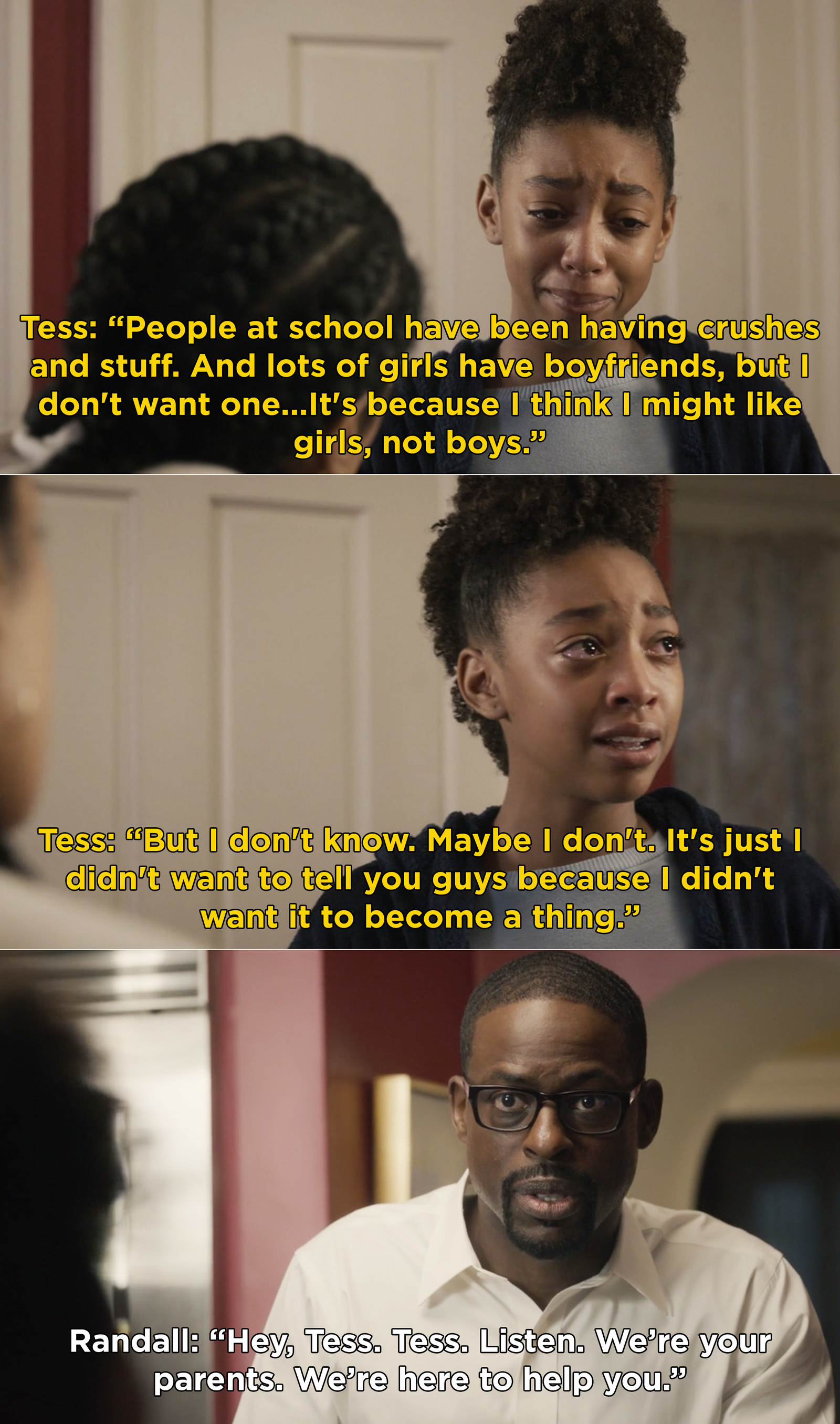 7.
On Riverdale, when Cheryl heartbreakingly came out to Toni after seeing Love, Simon.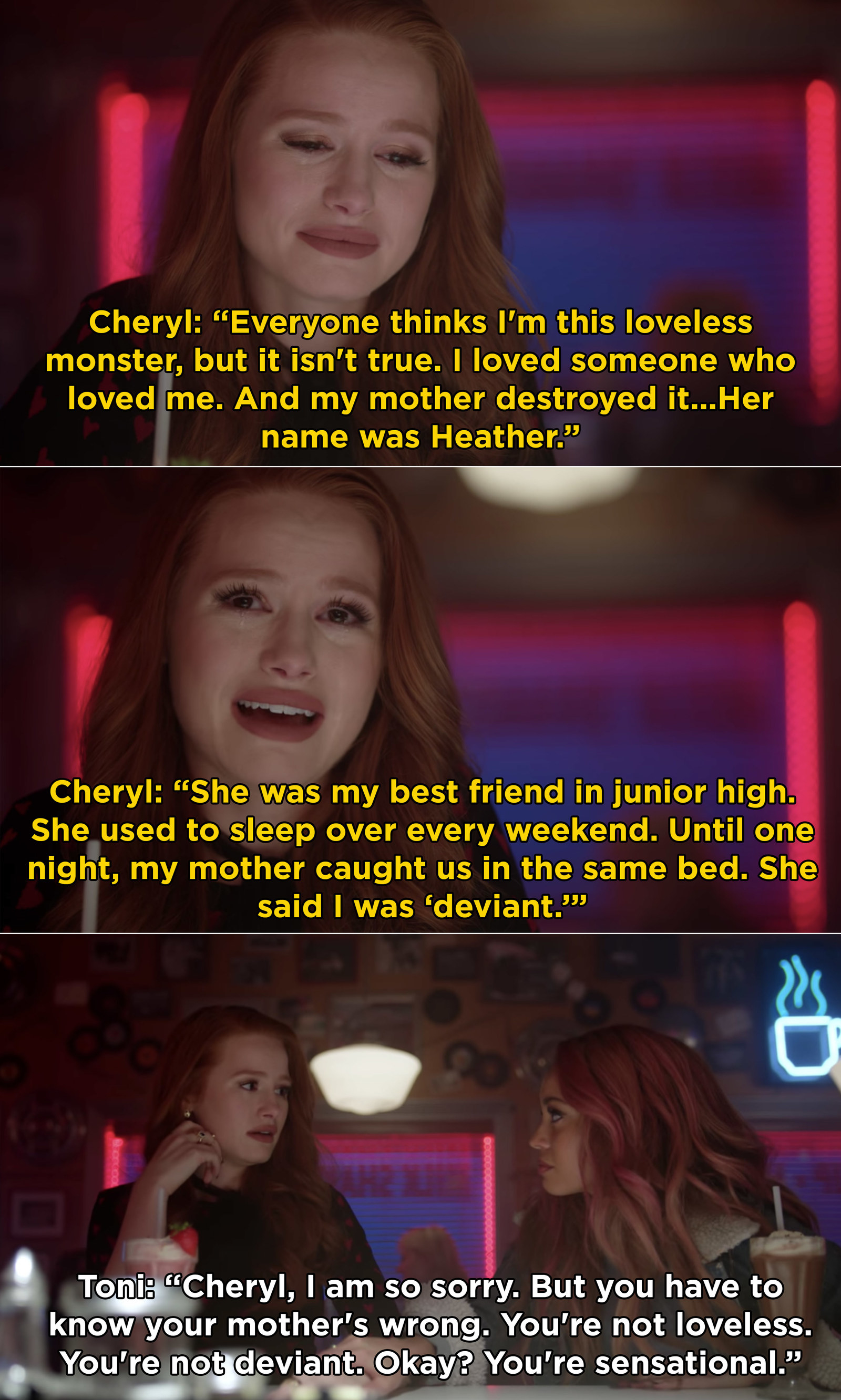 8.
When Alec kissed Magnus in the middle of his own wedding on Shadowhunters.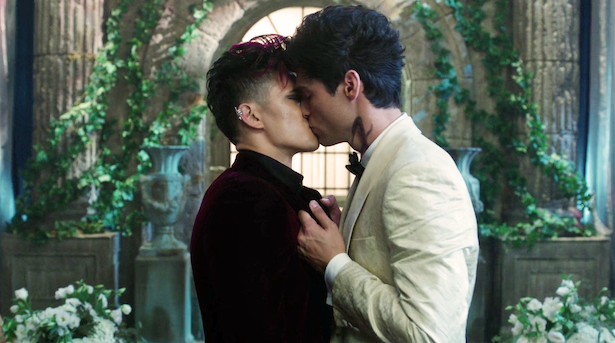 9.
On Grey's Anatomy, when Callie introduced her dad to Arizona for the first time.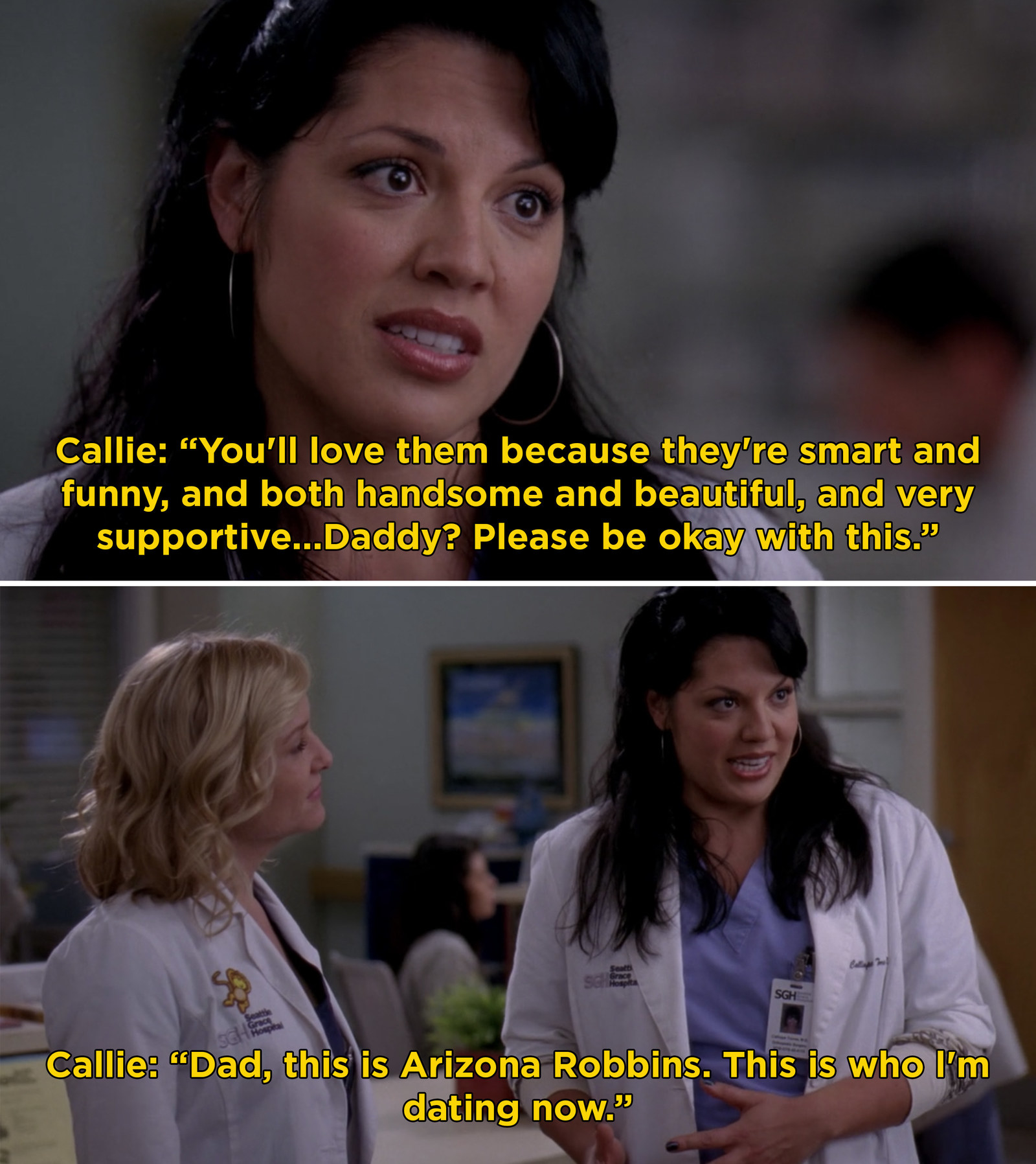 10.
On Dawson's Creek, when Jack emotionally came out to his dad after he read his poem at school.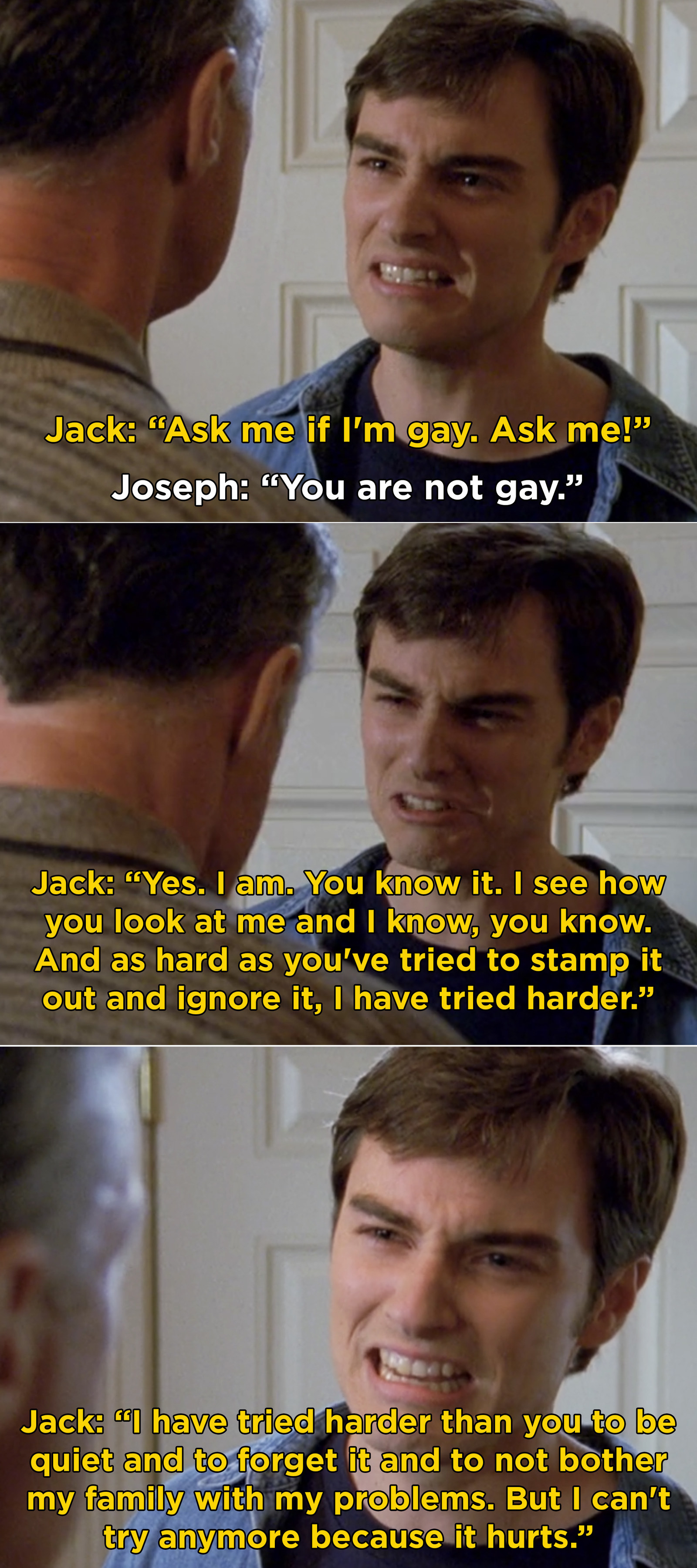 11.
When Elena told Penelope that she felt more when she looked at Kristen Stewart than when she kissed a boy on One Day at a Time.
12.
When Petra admitted that she liked JR and wanted to be with her on Jane the Virgin.
13.
When Theo came out as trans to his dad on Chilling Adventures of Sabrina.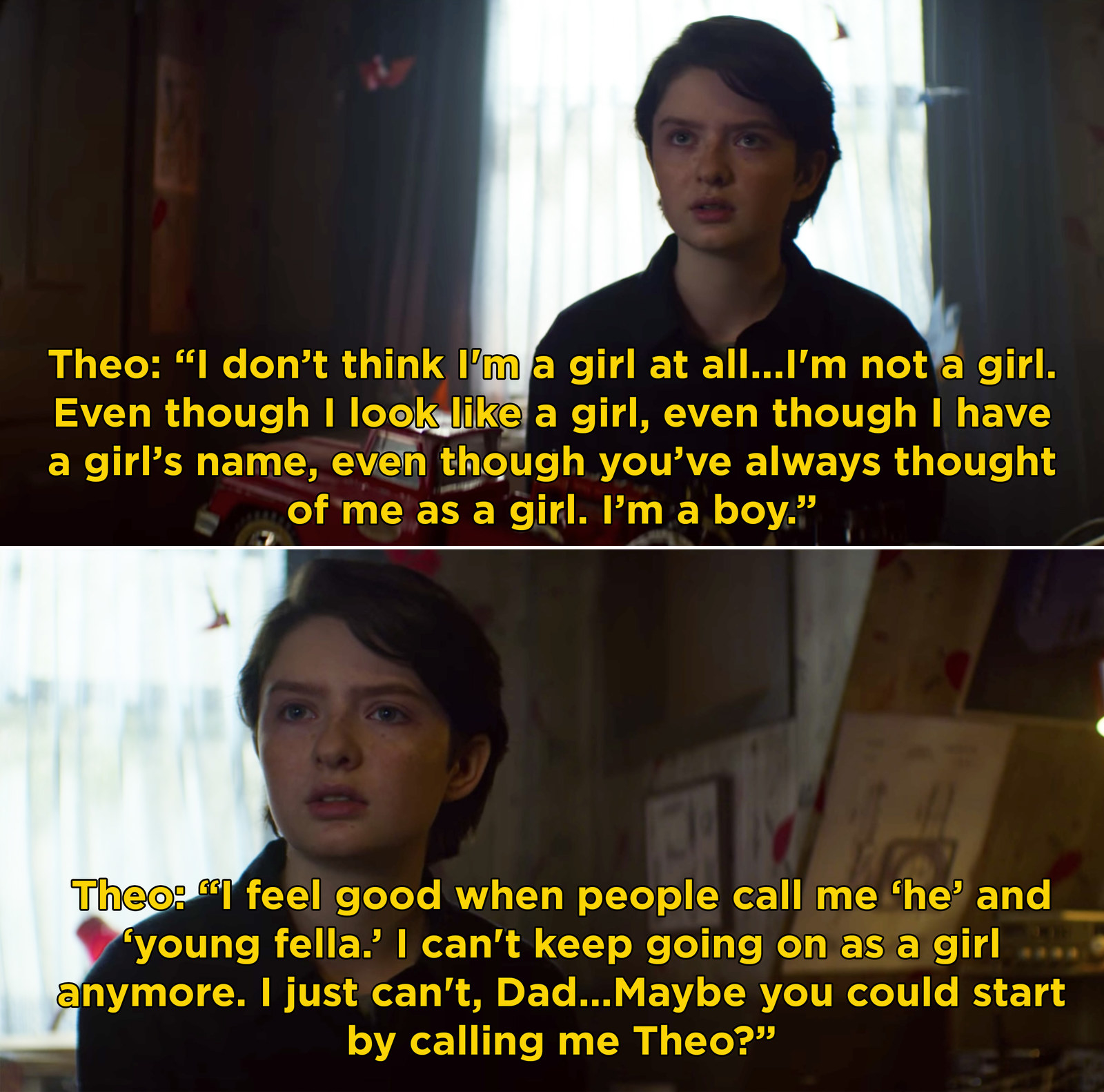 14.
When Willow told Buffy that she liked Tara on Buffy the Vampire Slayer.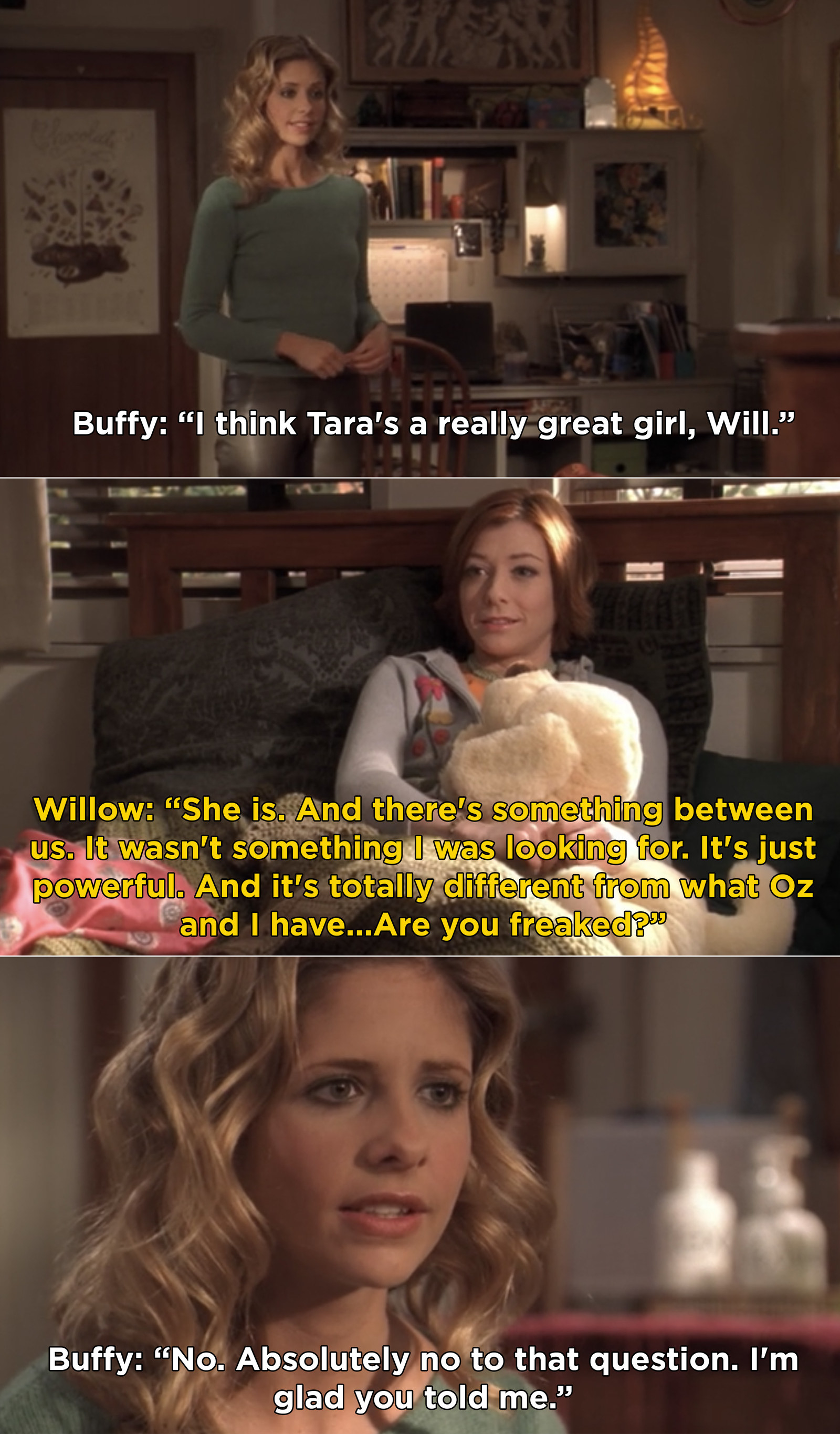 15.
When Ellen told Susan (and the entire airport) that she was gay on Ellen.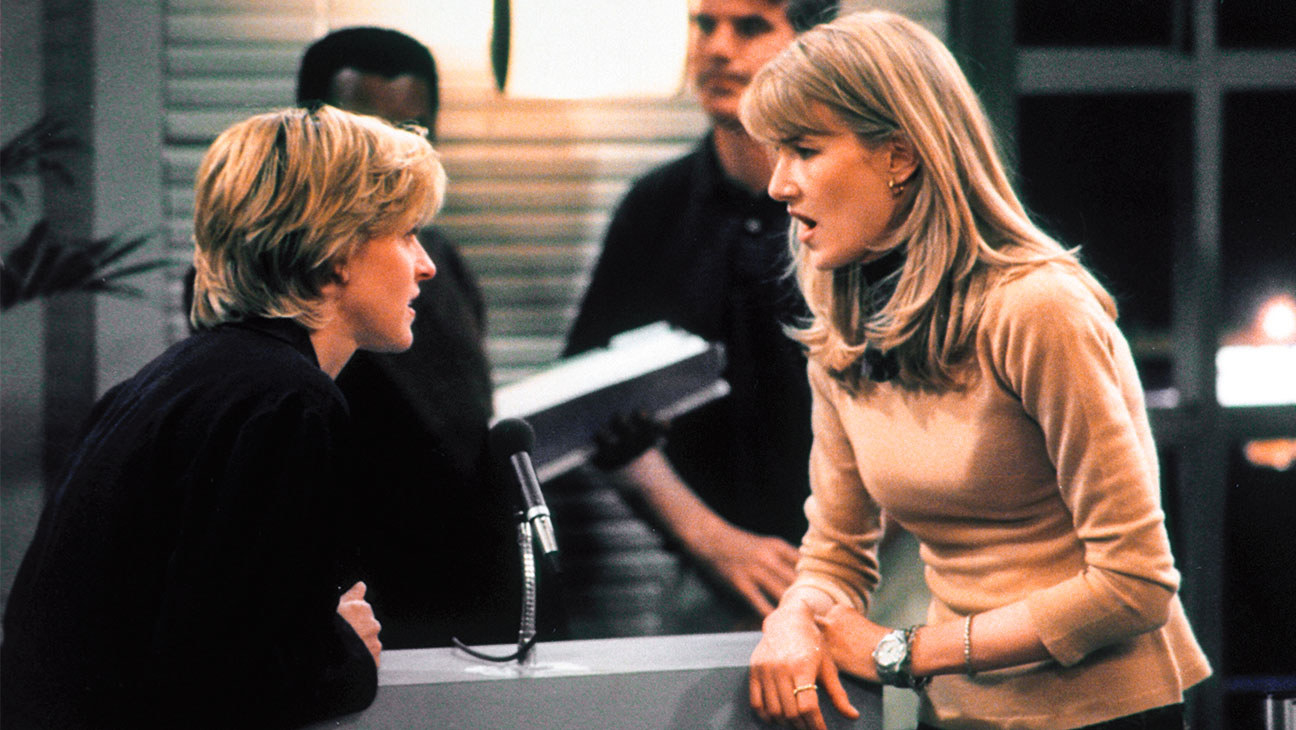 16.
On Pretty Little Liars, when Emily came out to her dad while he was home.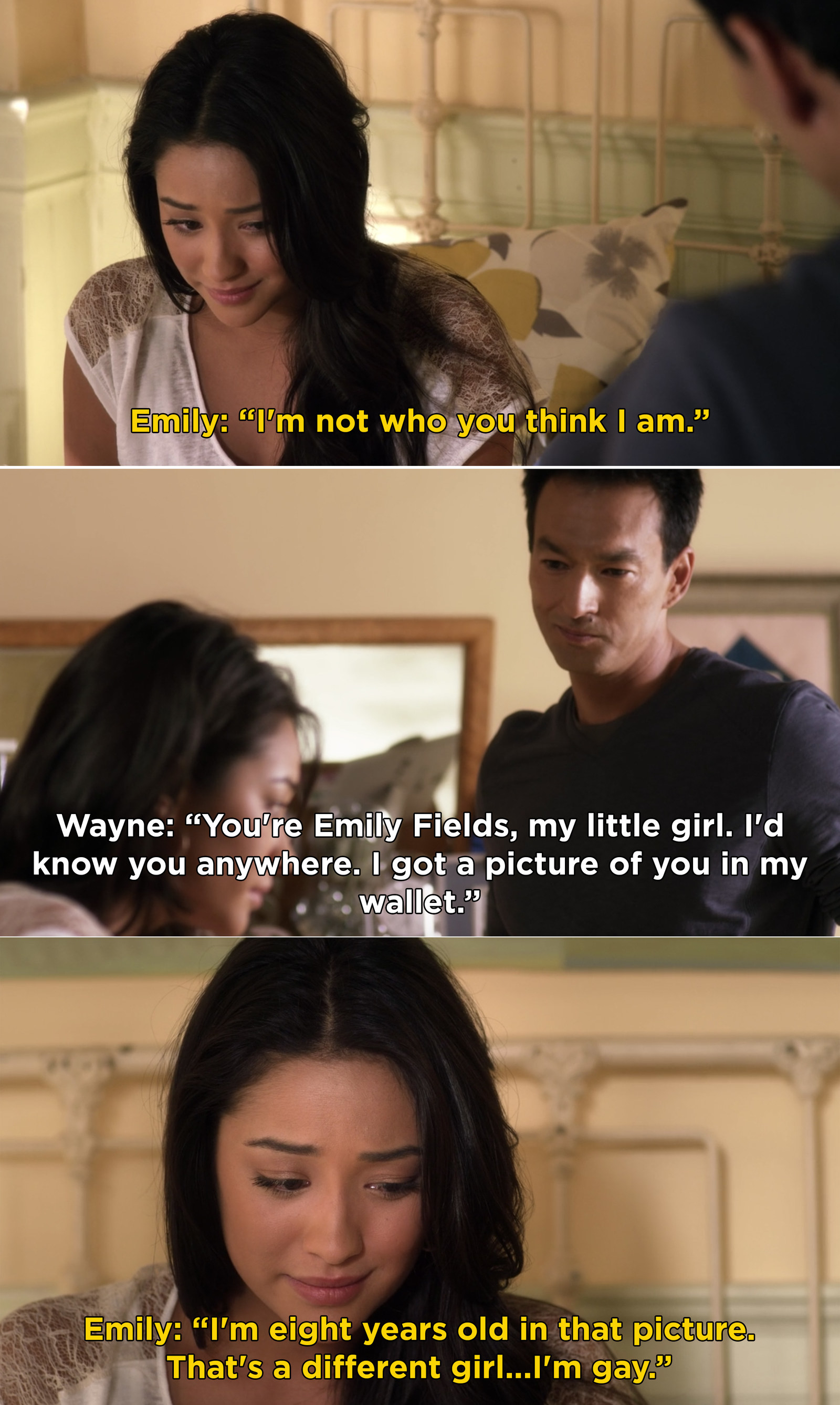 17.
When Schmitt told Nico about how he finally felt seen after they kissed for the first time on Grey's Anatomy.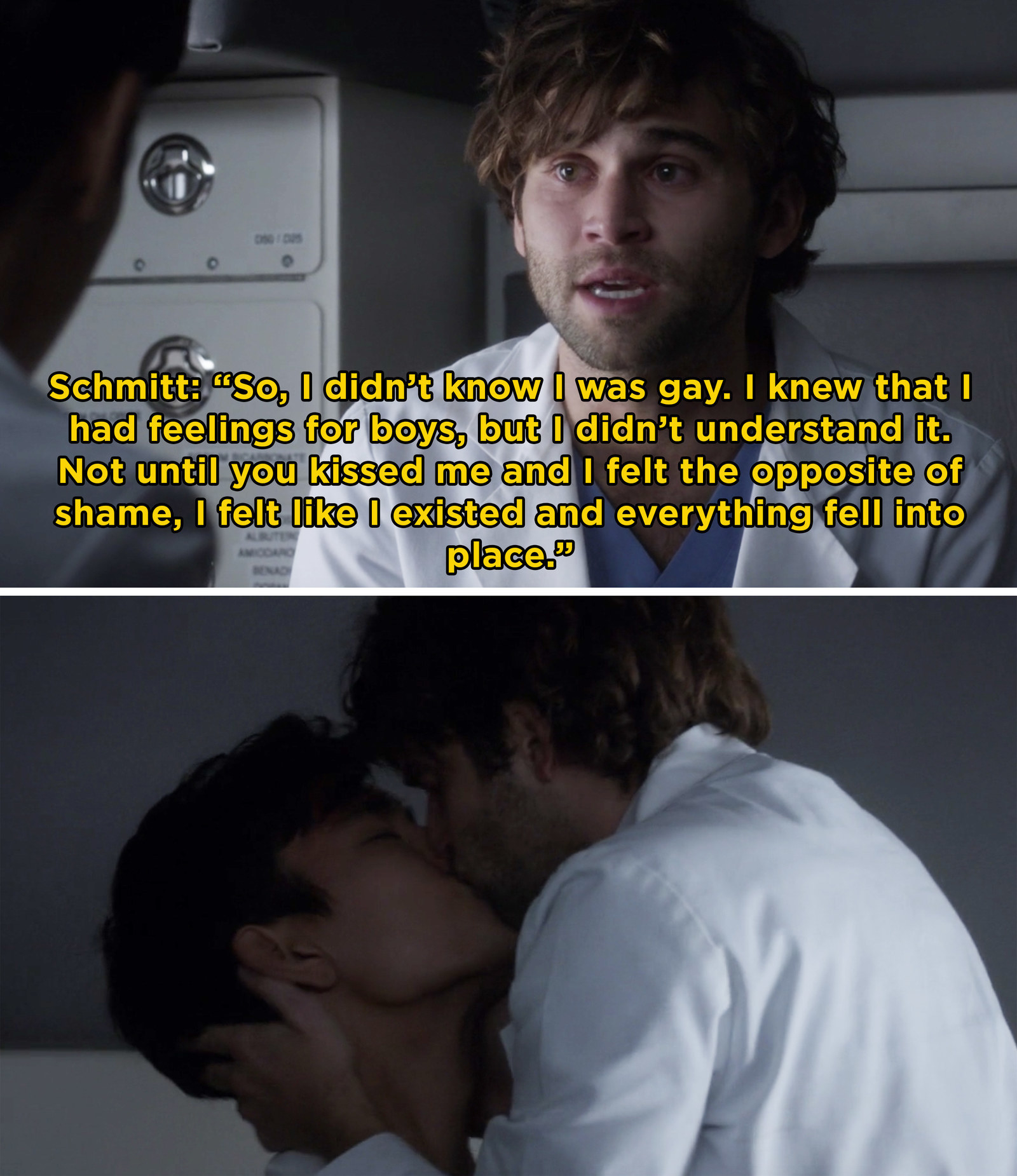 18.
On Schitt's Creek, when Patrick finally came out to his parents and told them how happy David makes him.
19.
When Kate told Luke she was a lesbian after kissing him on Everything Sucks.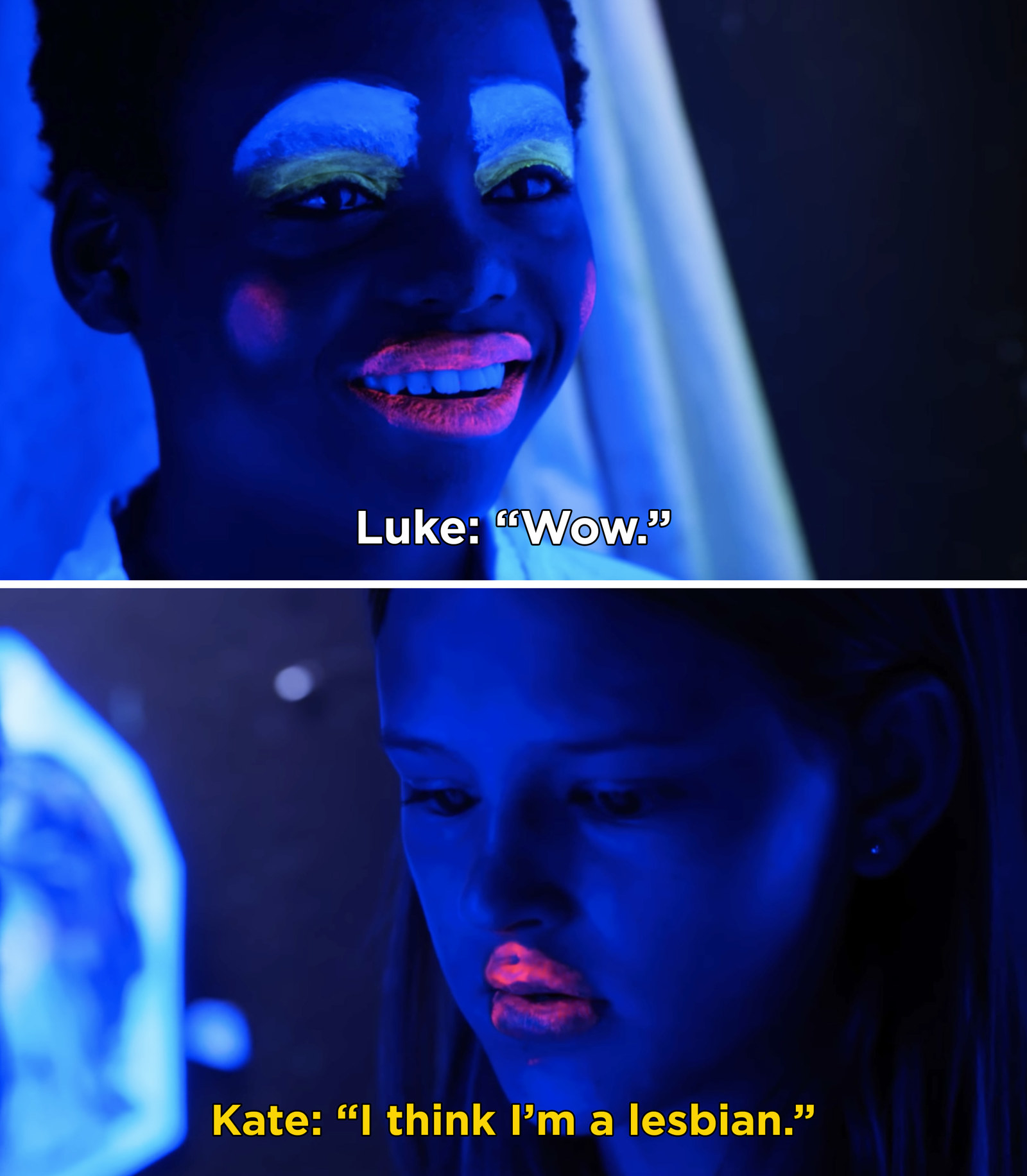 20.
When Steve and Nell caught Theo after she slept with one of Nell's bridesmaids on The Haunting of Hill House.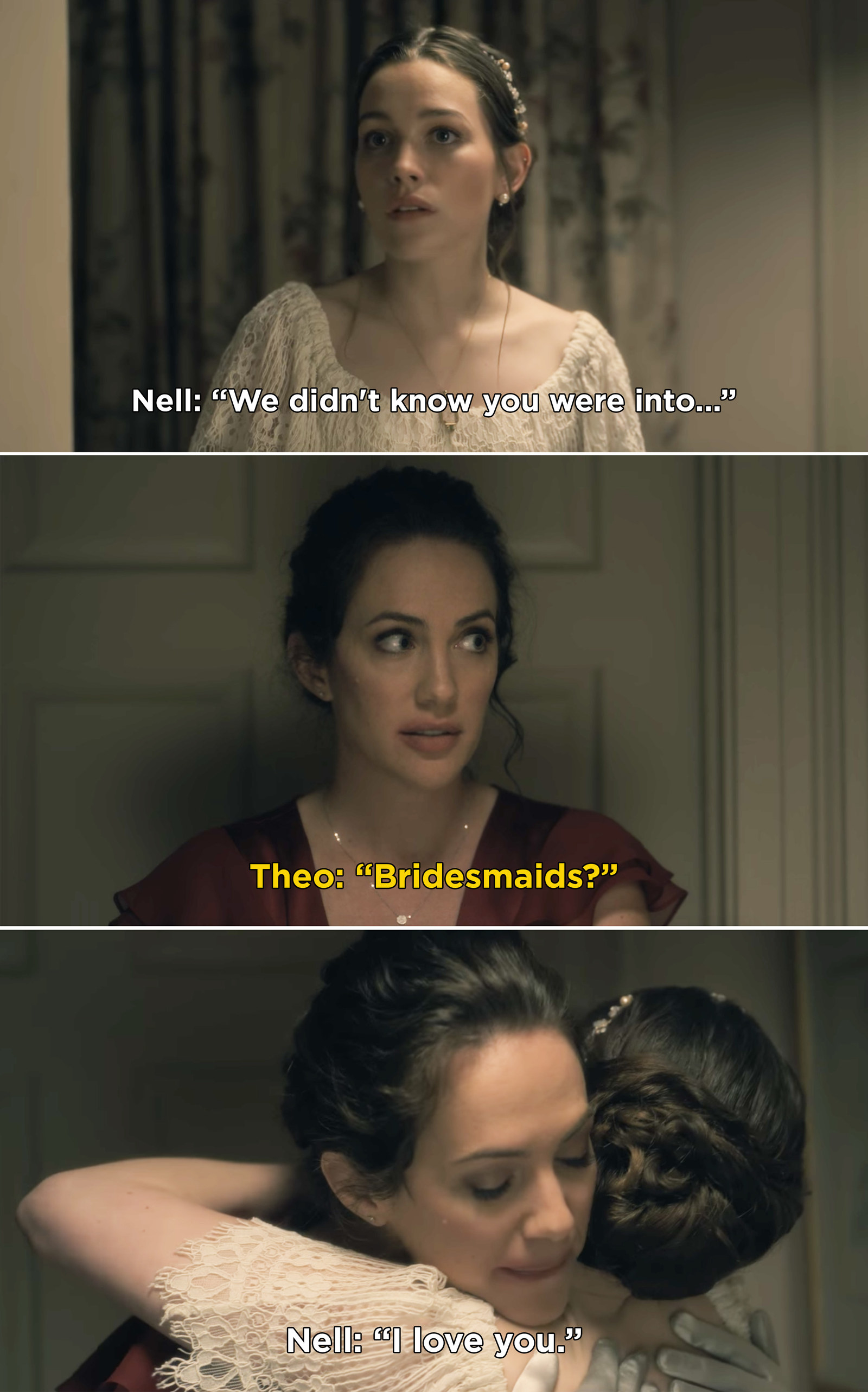 21.
On Master of None, when Denise came out to her mom, and her mom just didn't want life to be harder for her.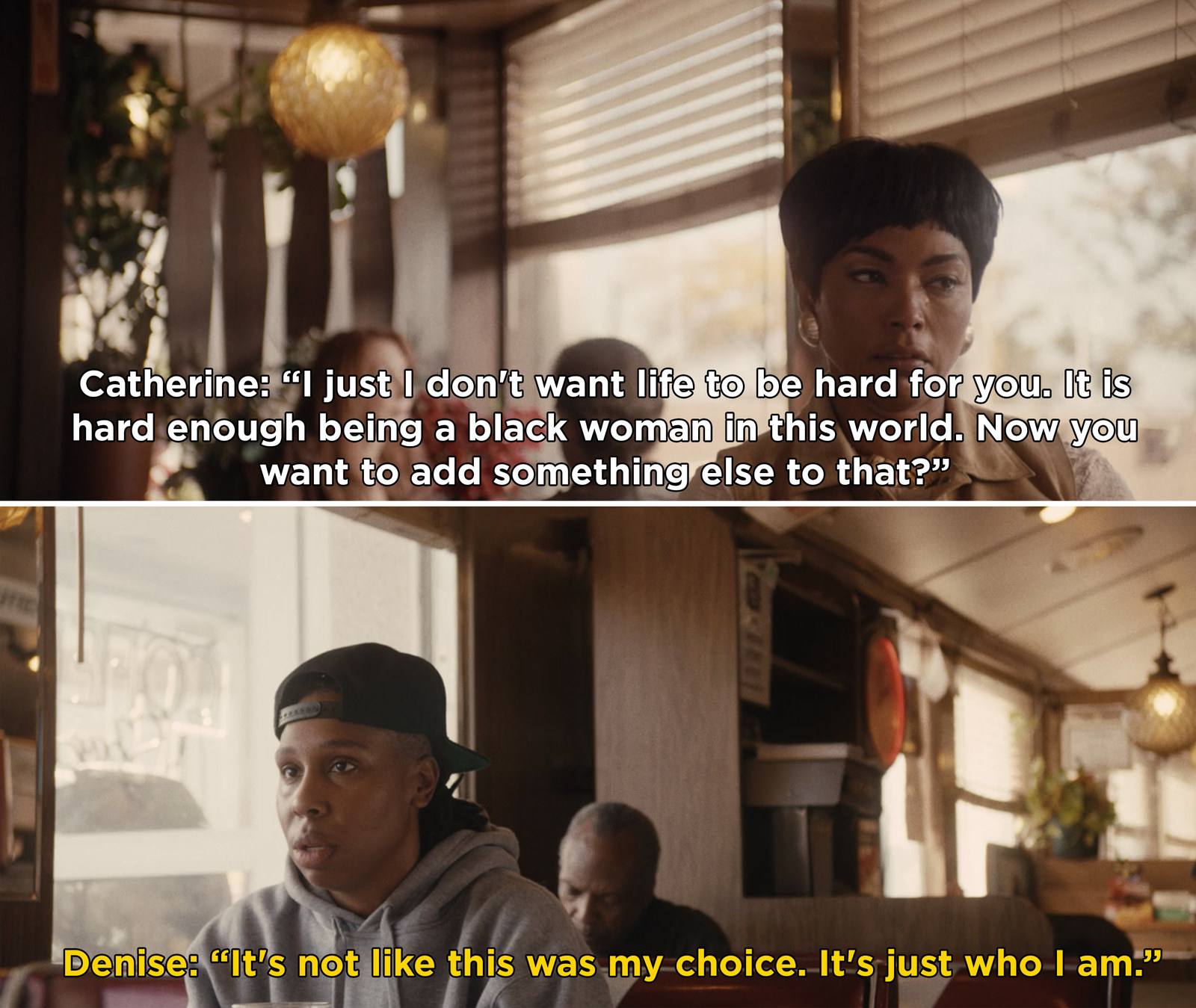 22.
On Sense8, when Lito came out at the pride parade and brought Hernando on stage with him.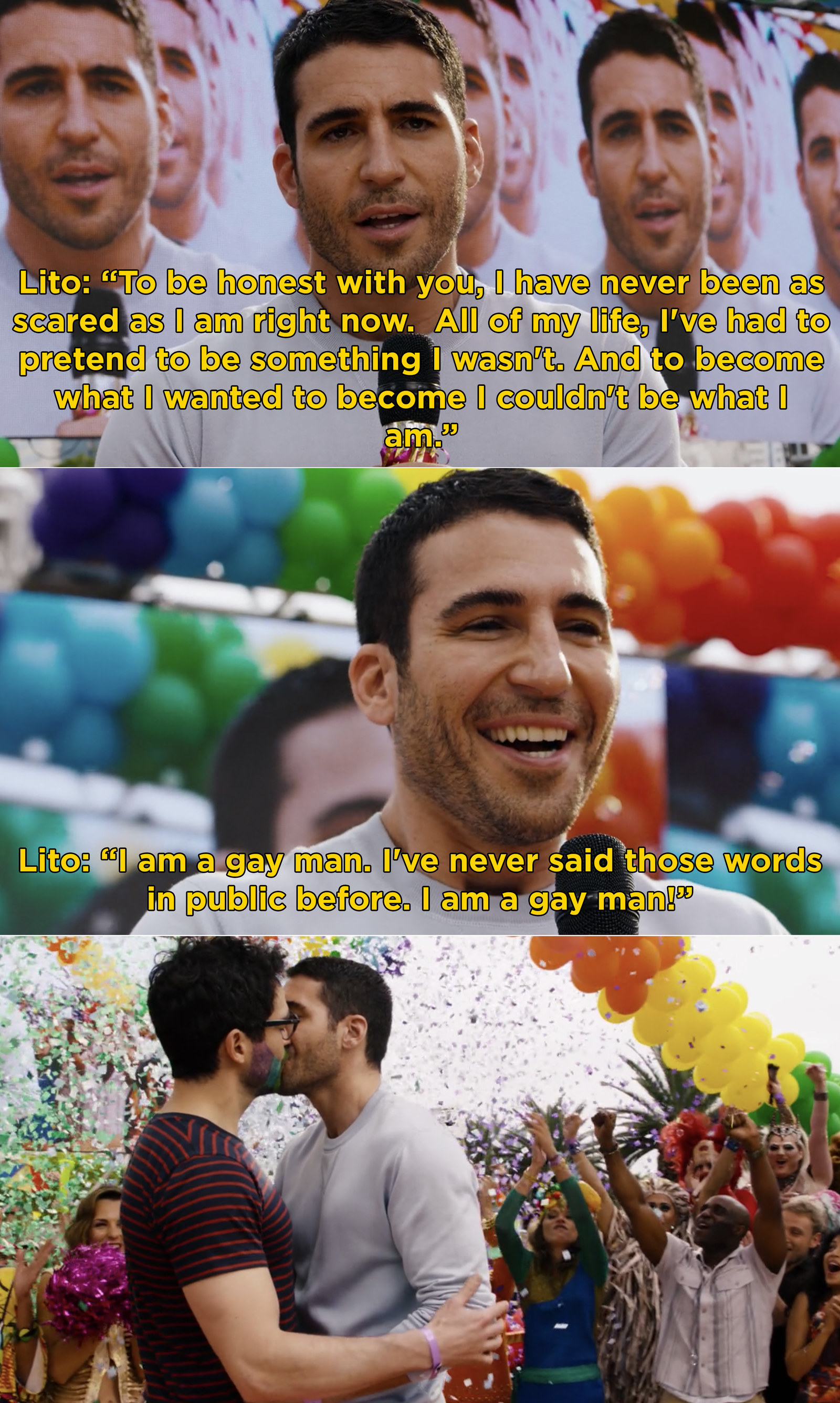 23.
When Kurt worked up the courage to come out to his dad on Glee.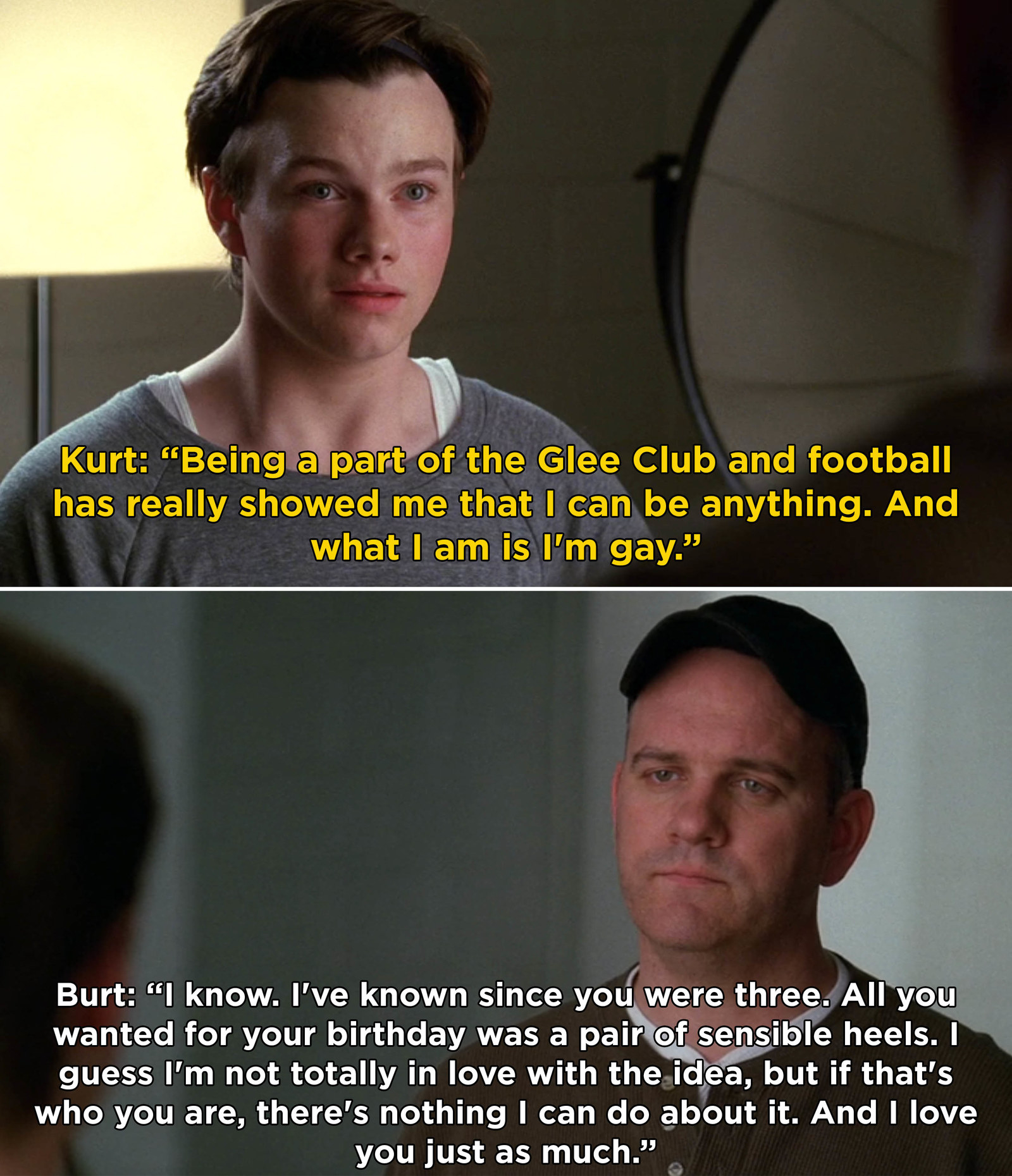 24.
On Wynonna Earp, when Waverly simply hinted to Wynonna that she liked girls.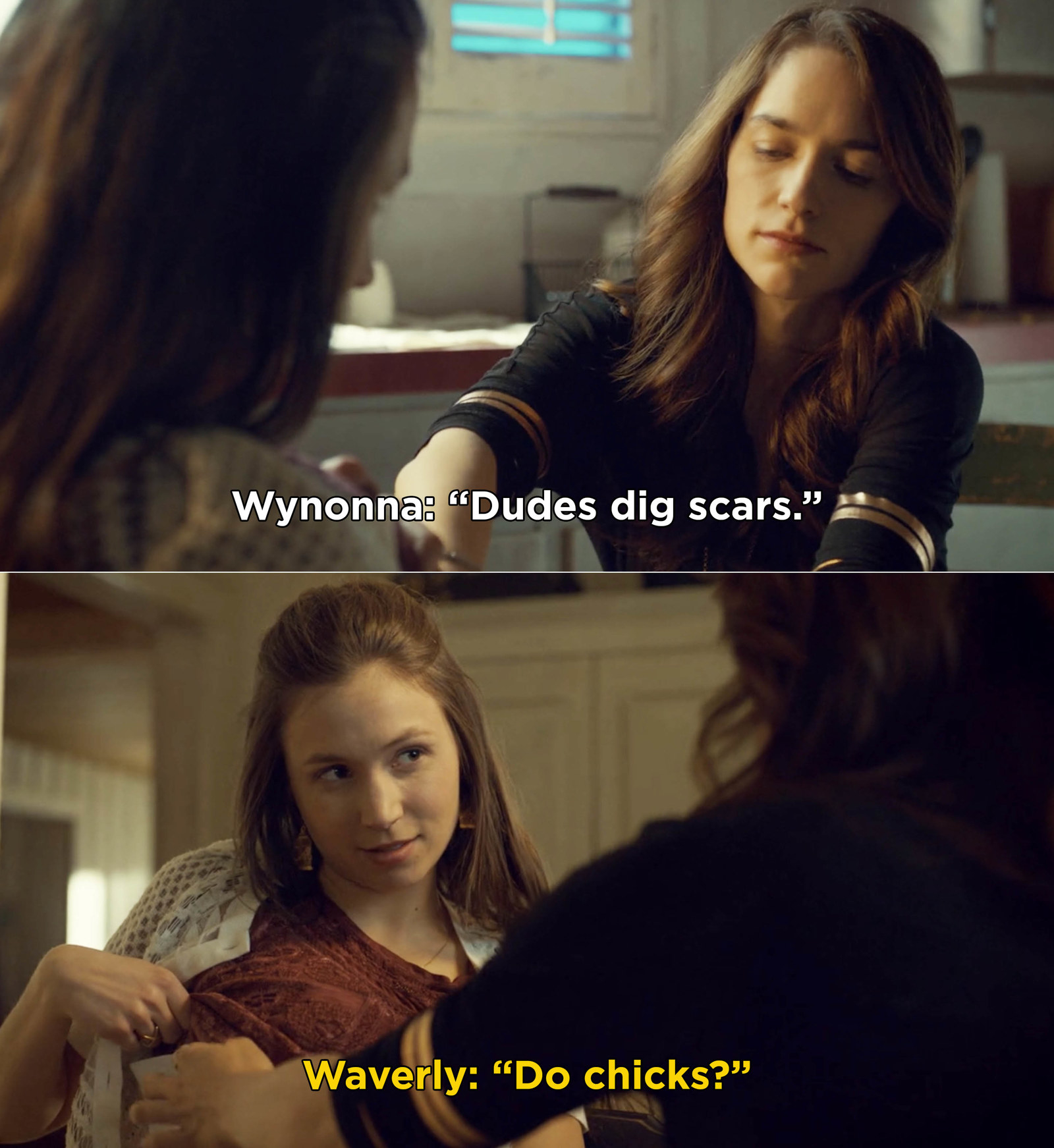 25.
On A Million Little Things, when Danny told his family that his crush was actually a boy.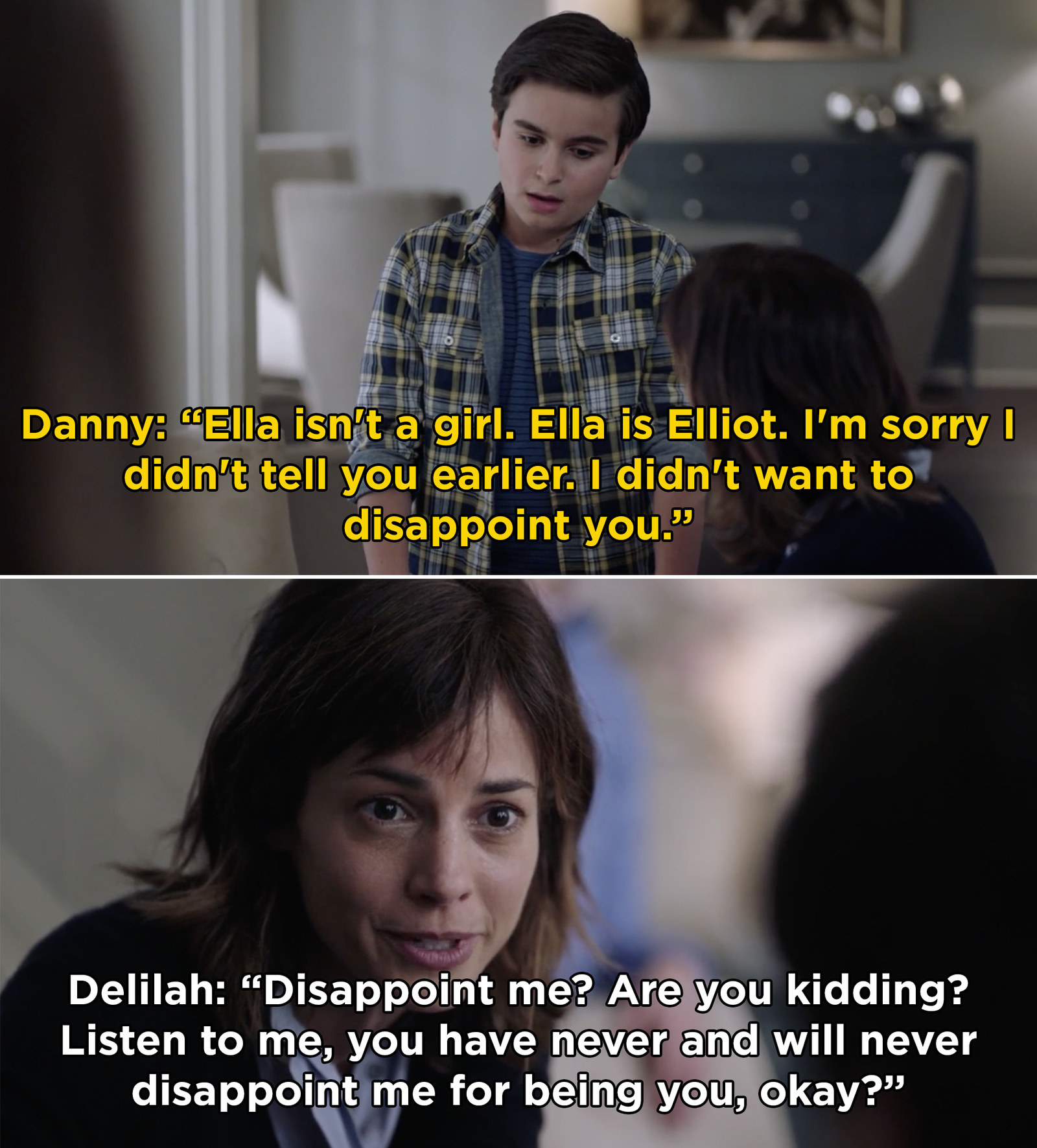 26.
When Jude finally said the words "I'm gay" to Connor during the LGBT prom on The Fosters.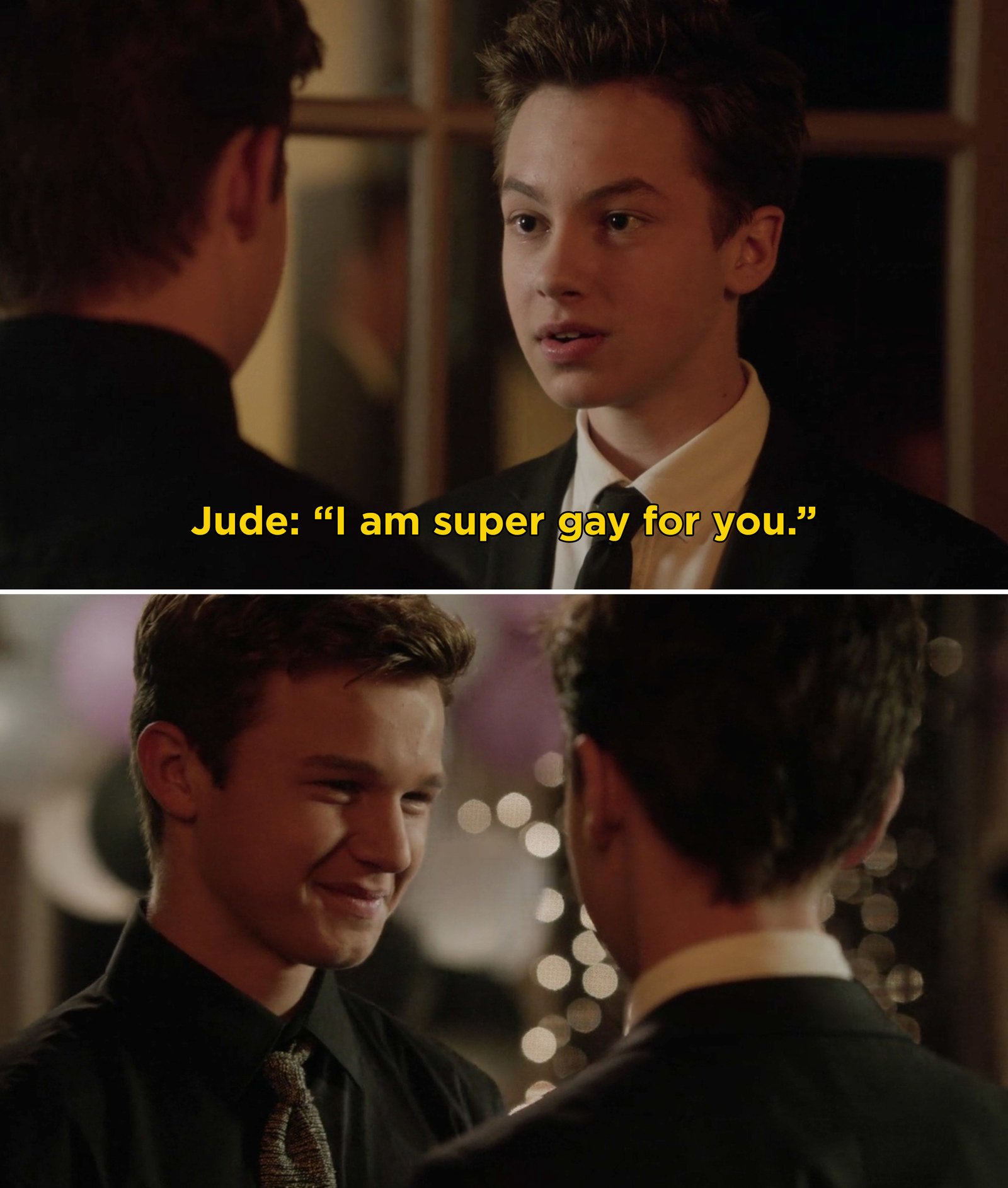 27.
On BoJack Horseman, when Todd told BoJack that he was asexual.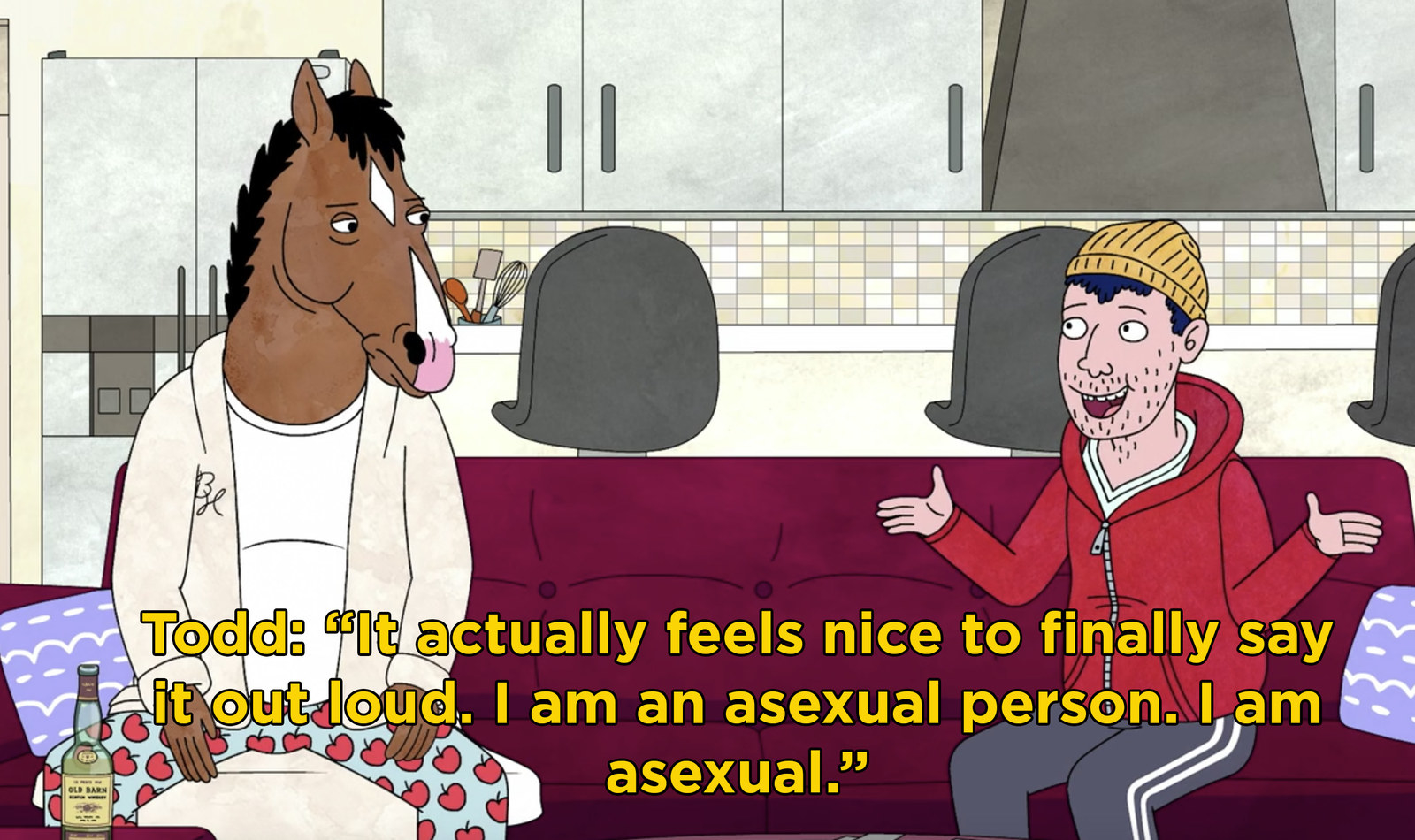 28.
On Glee, when Santana told her grandmother how much she loved Brittany.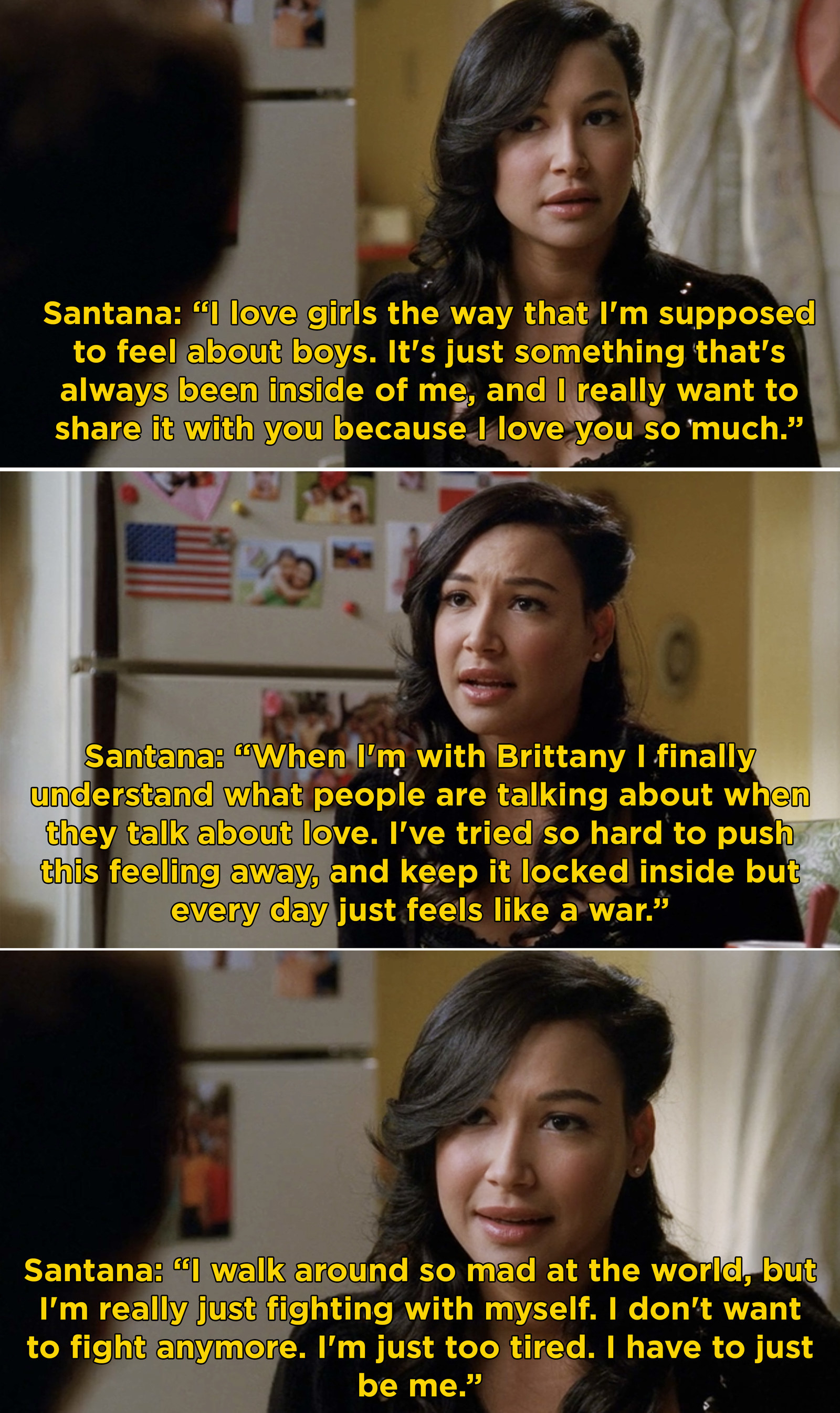 29.
When Kat told Jane and Sutton that she kissed Adena on The Bold Type.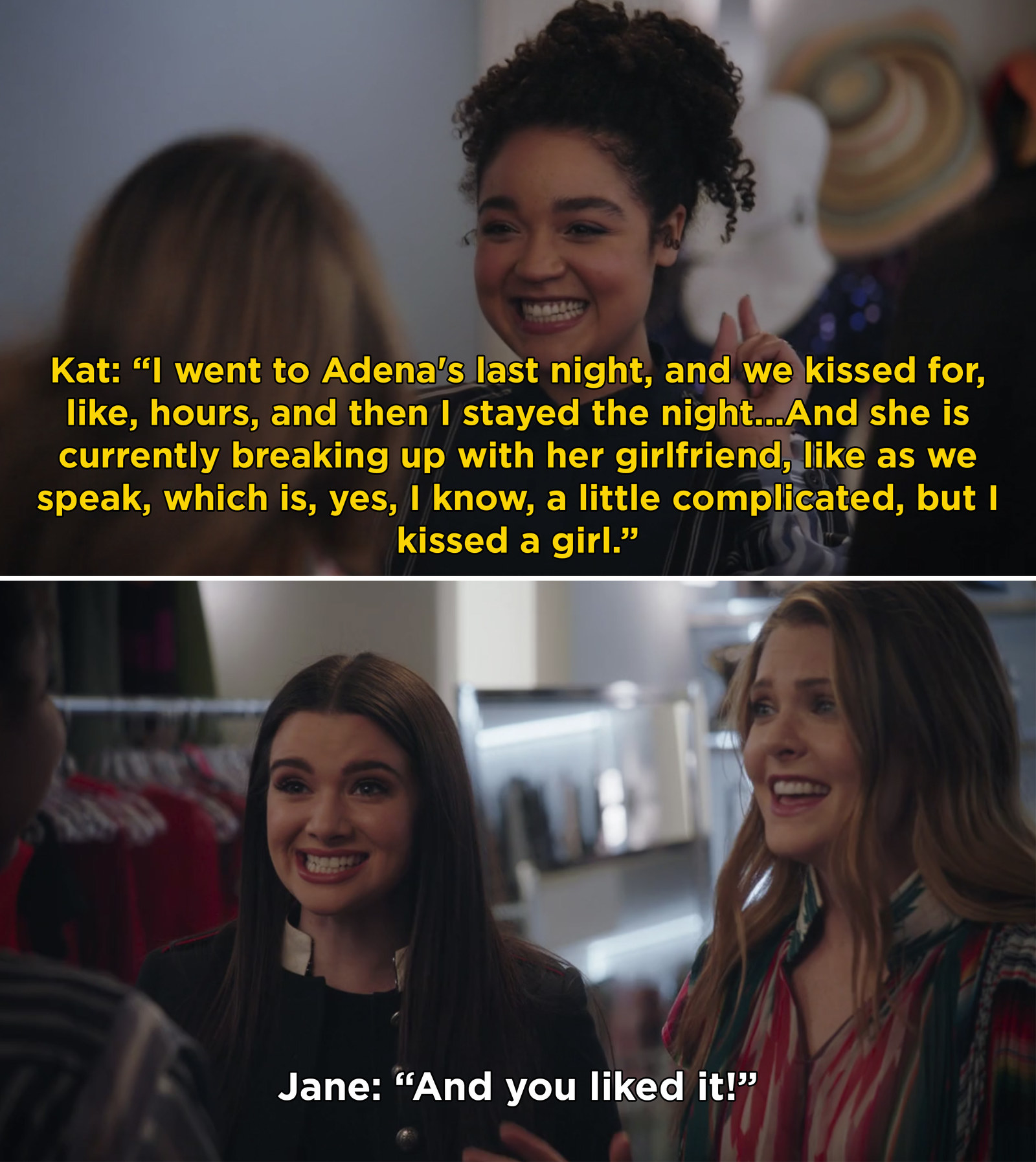 31.
When Isak's mom simply sent him a text about loving him after he came out on Skam.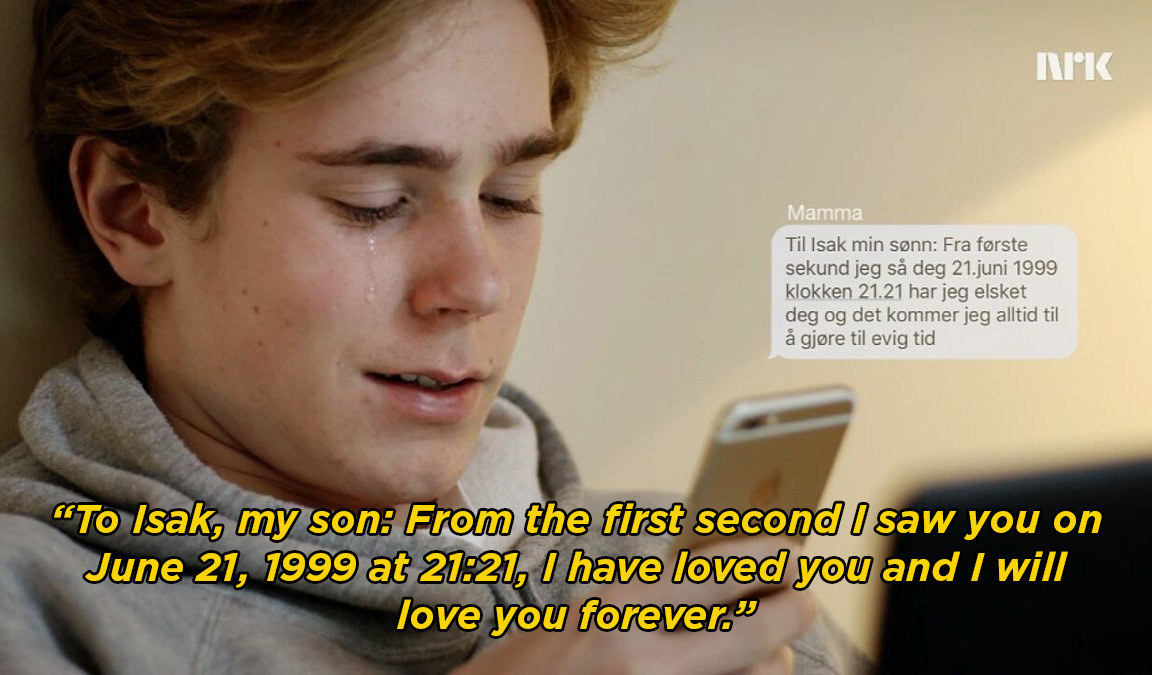 32.
On Degrassi, when Marco heartbreakingly came out to Spinner after going on a date with Hazel.
33.
On Marvel's Runaways, when Karolina kissed Nico for the first time at the school dance.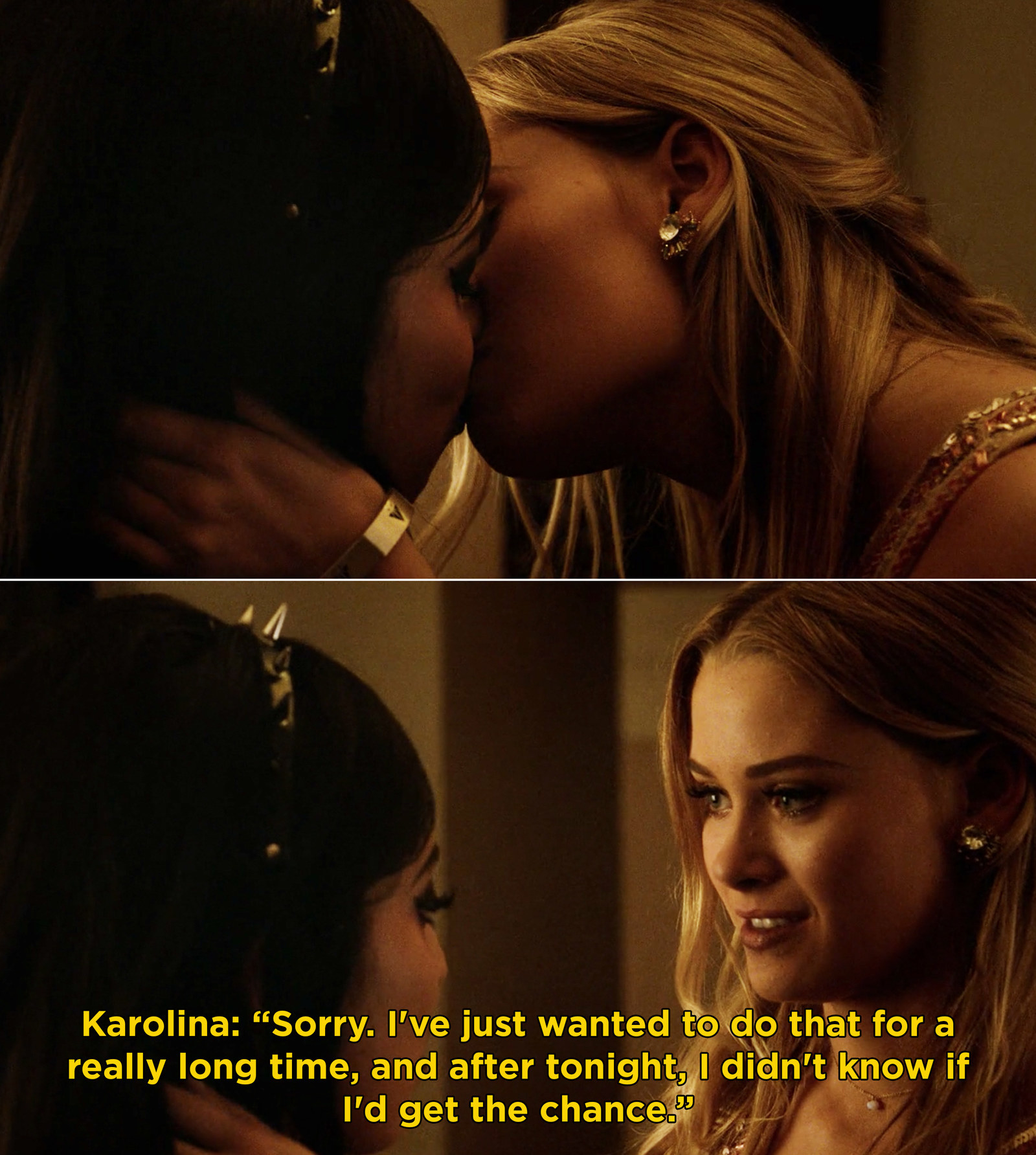 34.
When Grizz decided to come out to Gwen after she crawled into his tent on The Society: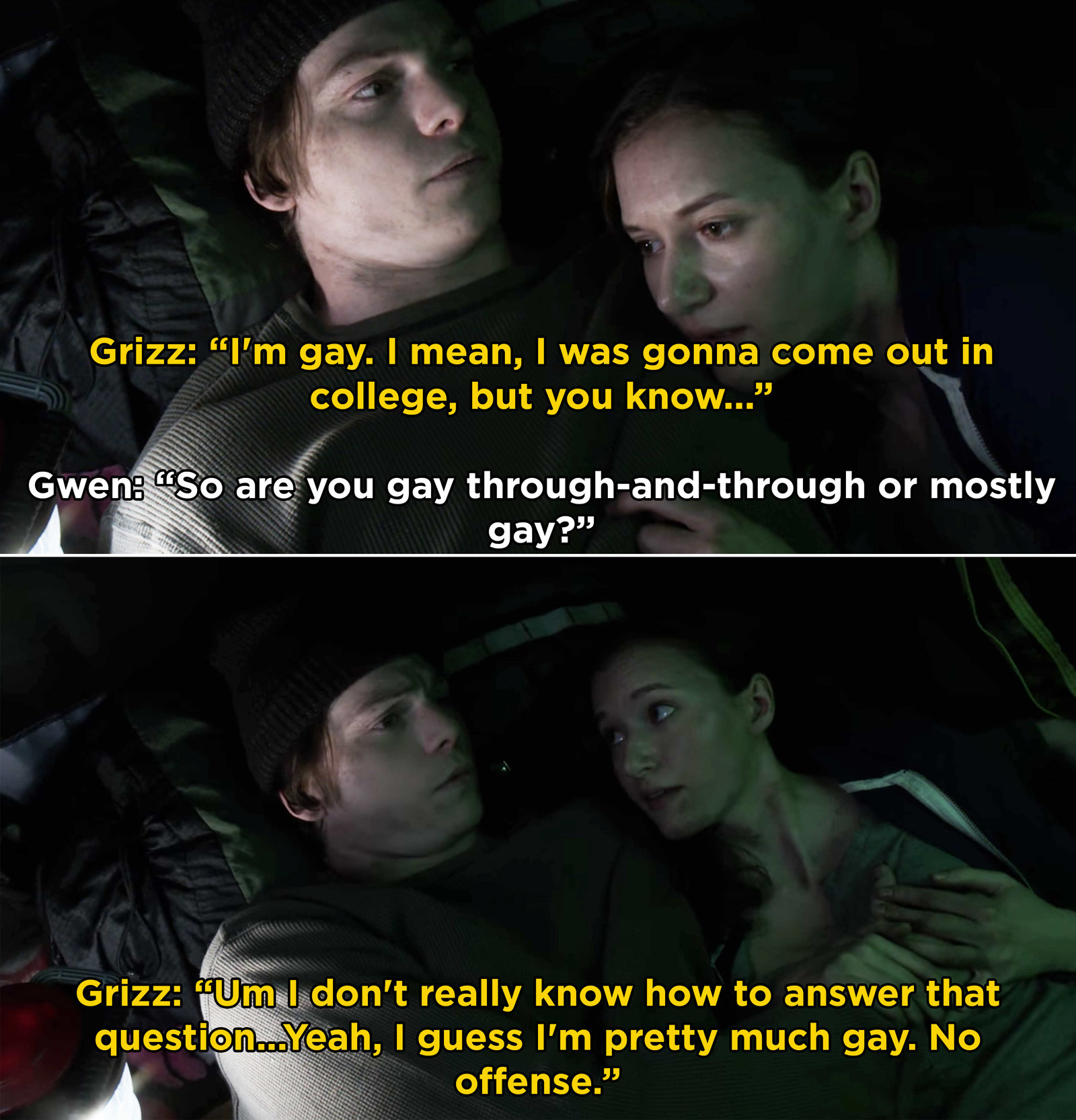 Note: Submissions have been edited for length and/or clarity.