🚨Warning: MASSIVE spoilers ahead!🚨
1.
First, on Grey's Anatomy, when Cristina told Meredith that she was the sun, not Derek.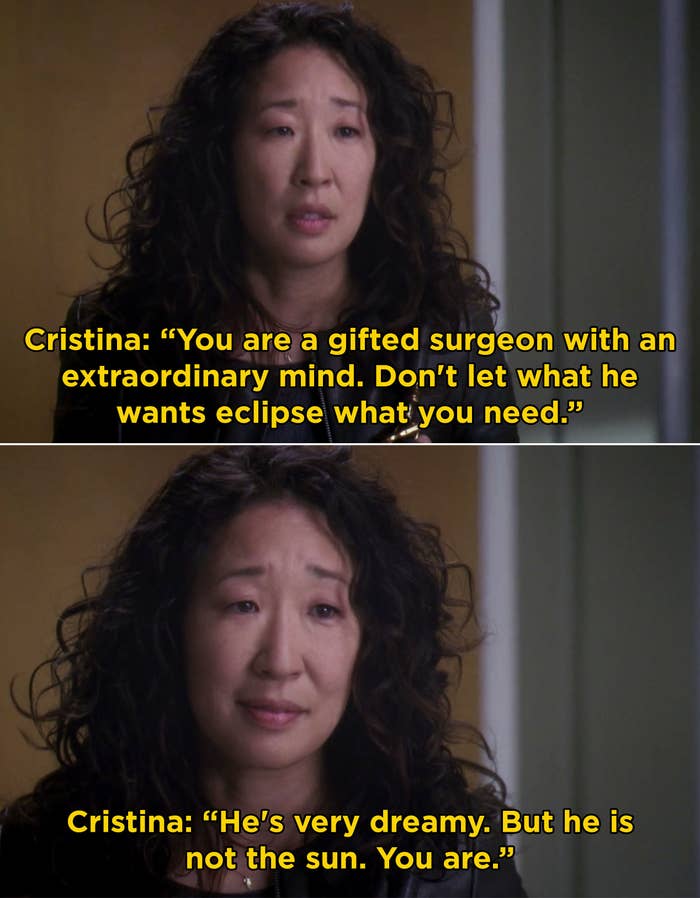 2.
On Parks and Rec, when Leslie was ready for whatever came next.
3.
When Nathan reflected on his life while he watched Jamie play basketball on One Tree Hill.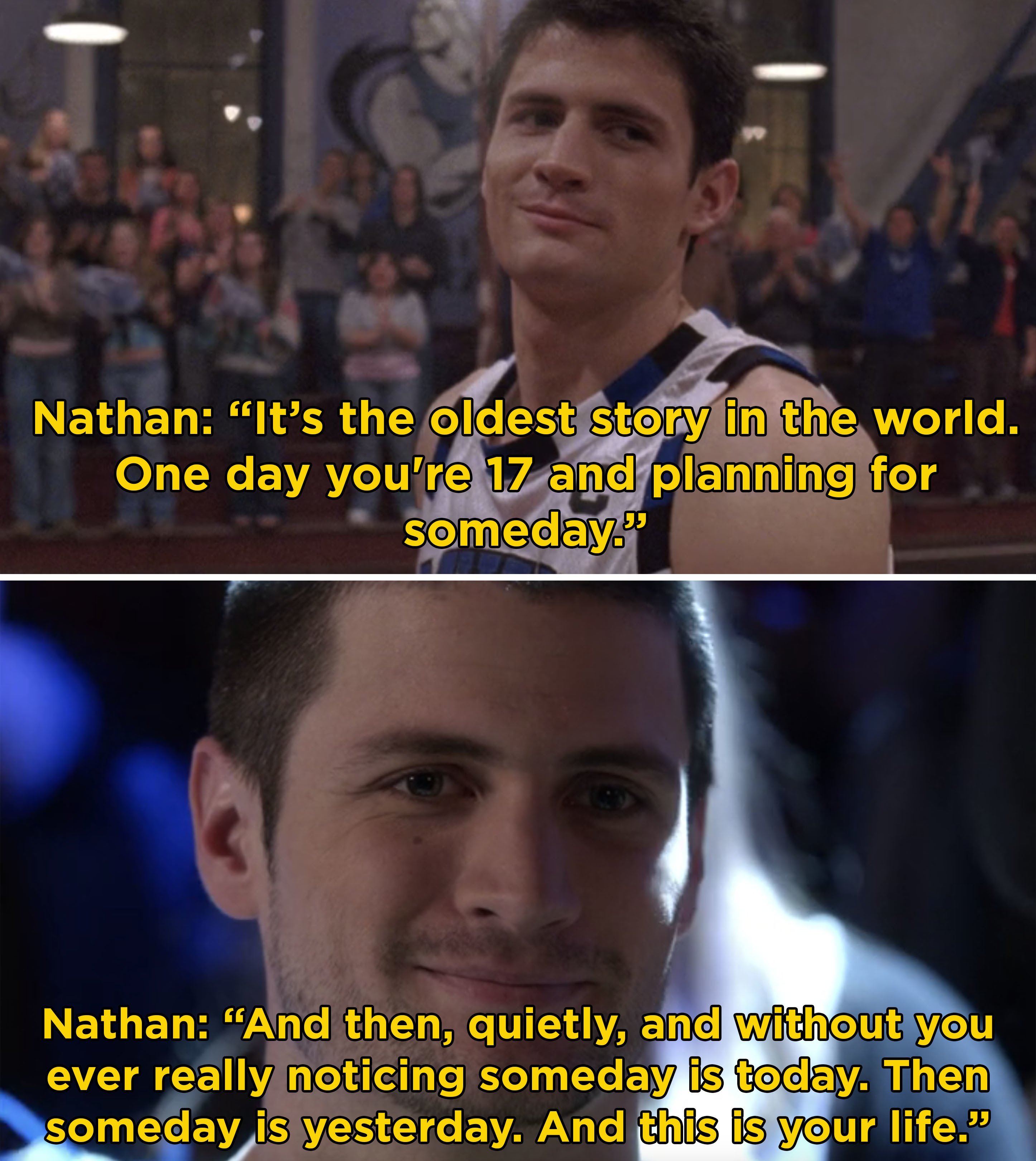 4.
When Rory and Lorelai uttered the infamous last four words on Gilmore Girls: A Year in the Life.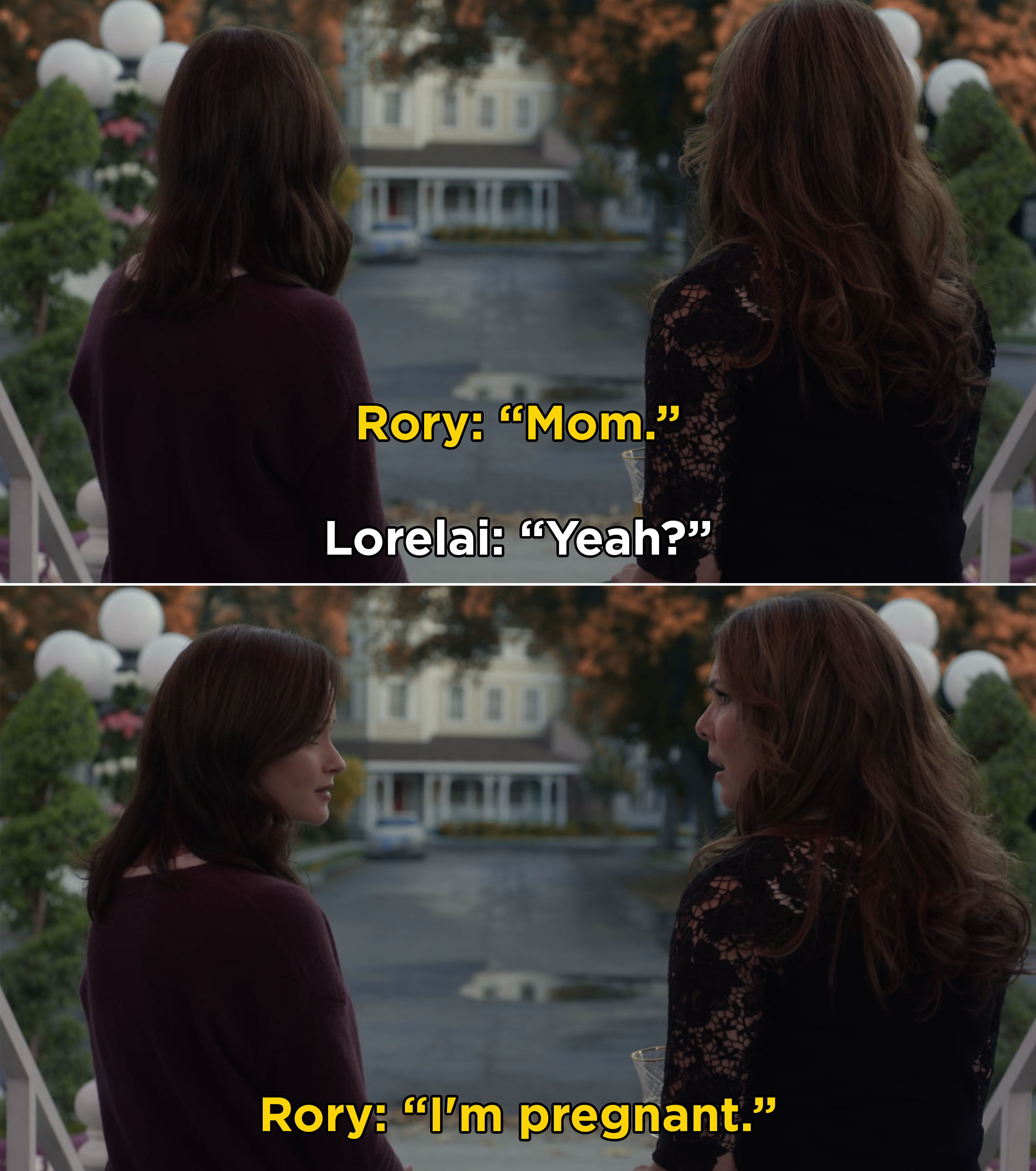 5.
On The Walking Dead, when Glenn choked out these last words to Maggie after Negan bashed his head in.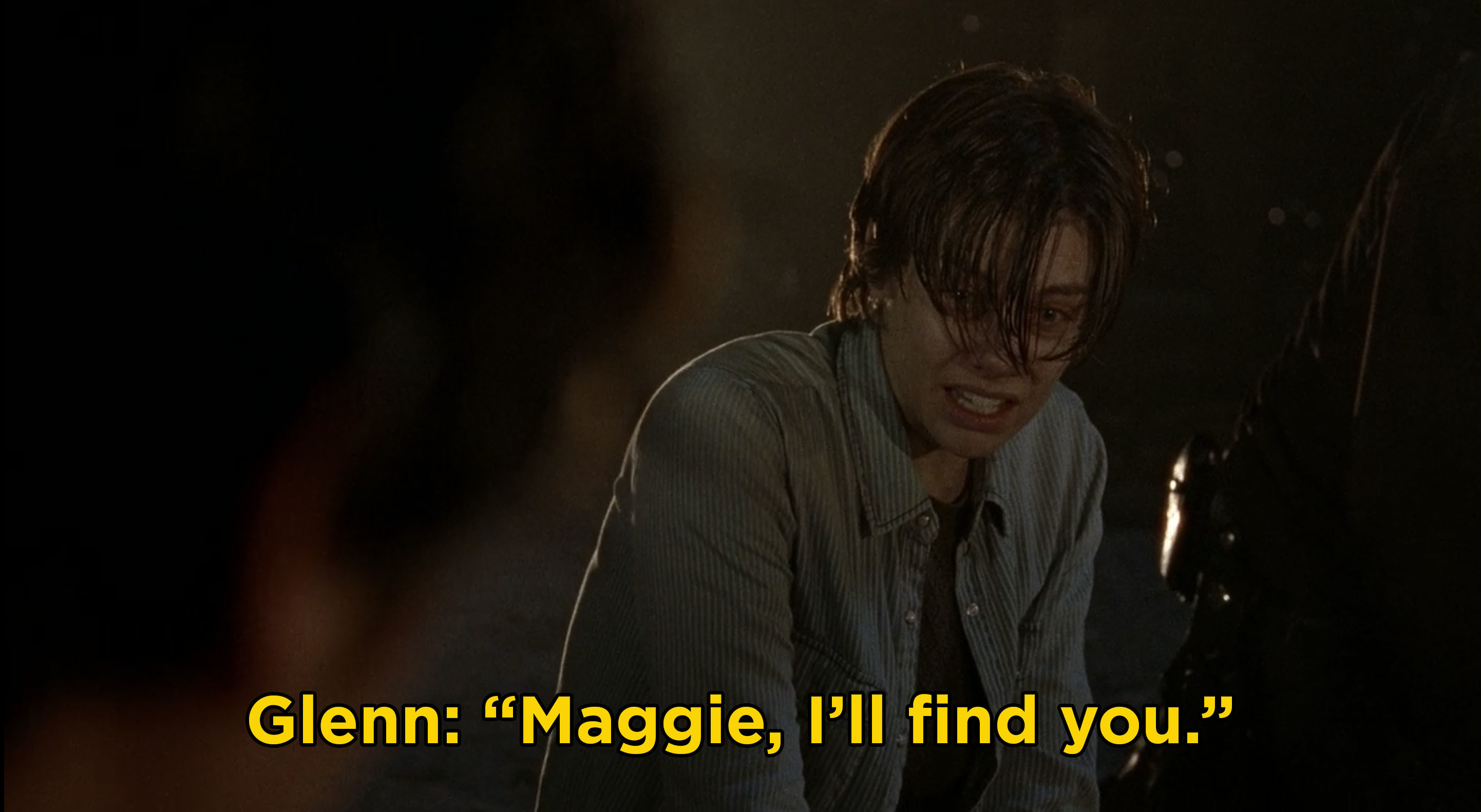 6.
On The Vampire Diaries, when Damon finally reunited with Stefan in the afterlife.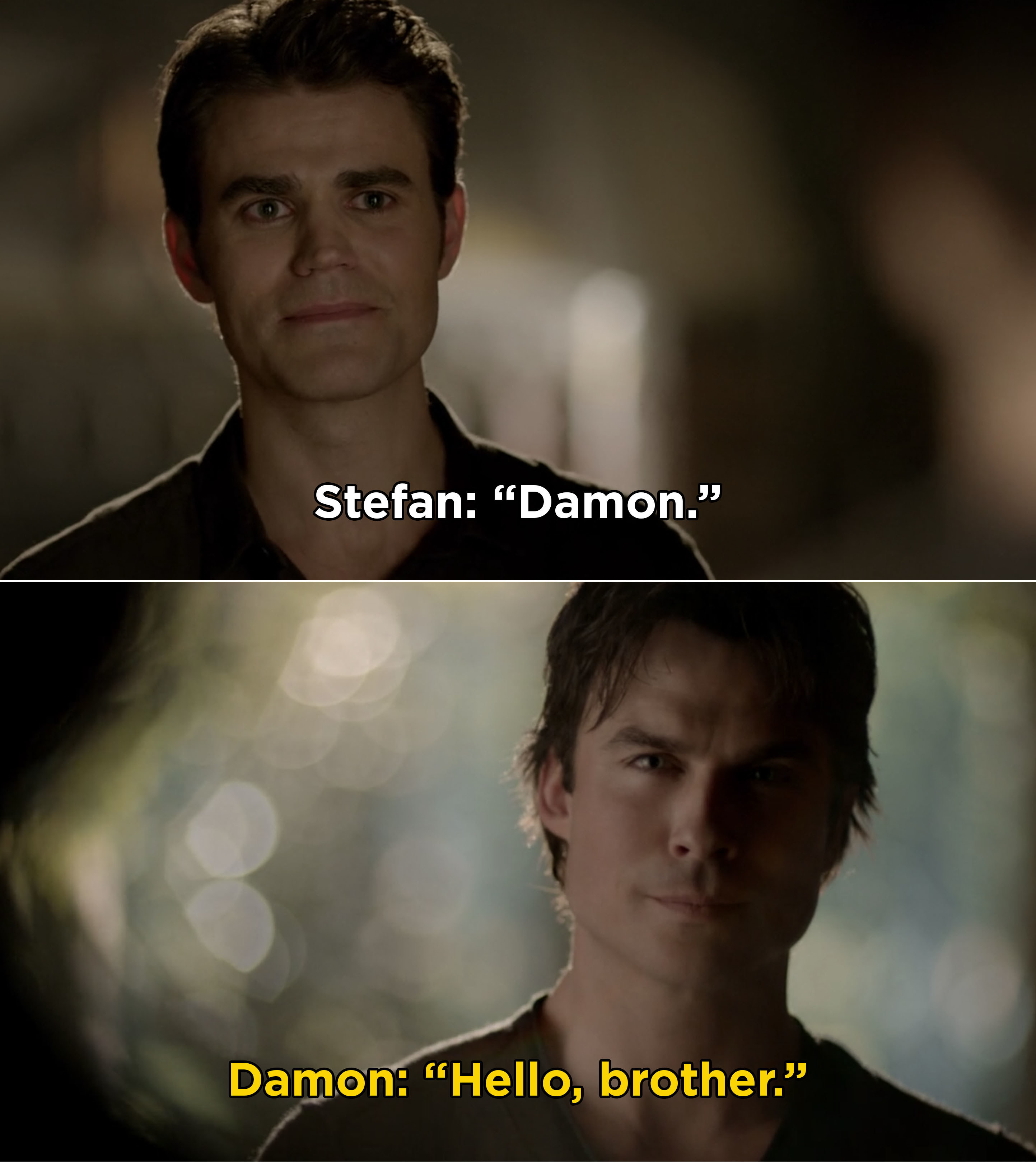 7.
When Charlie told Desmond that it wasn't Penny's boat on Lost.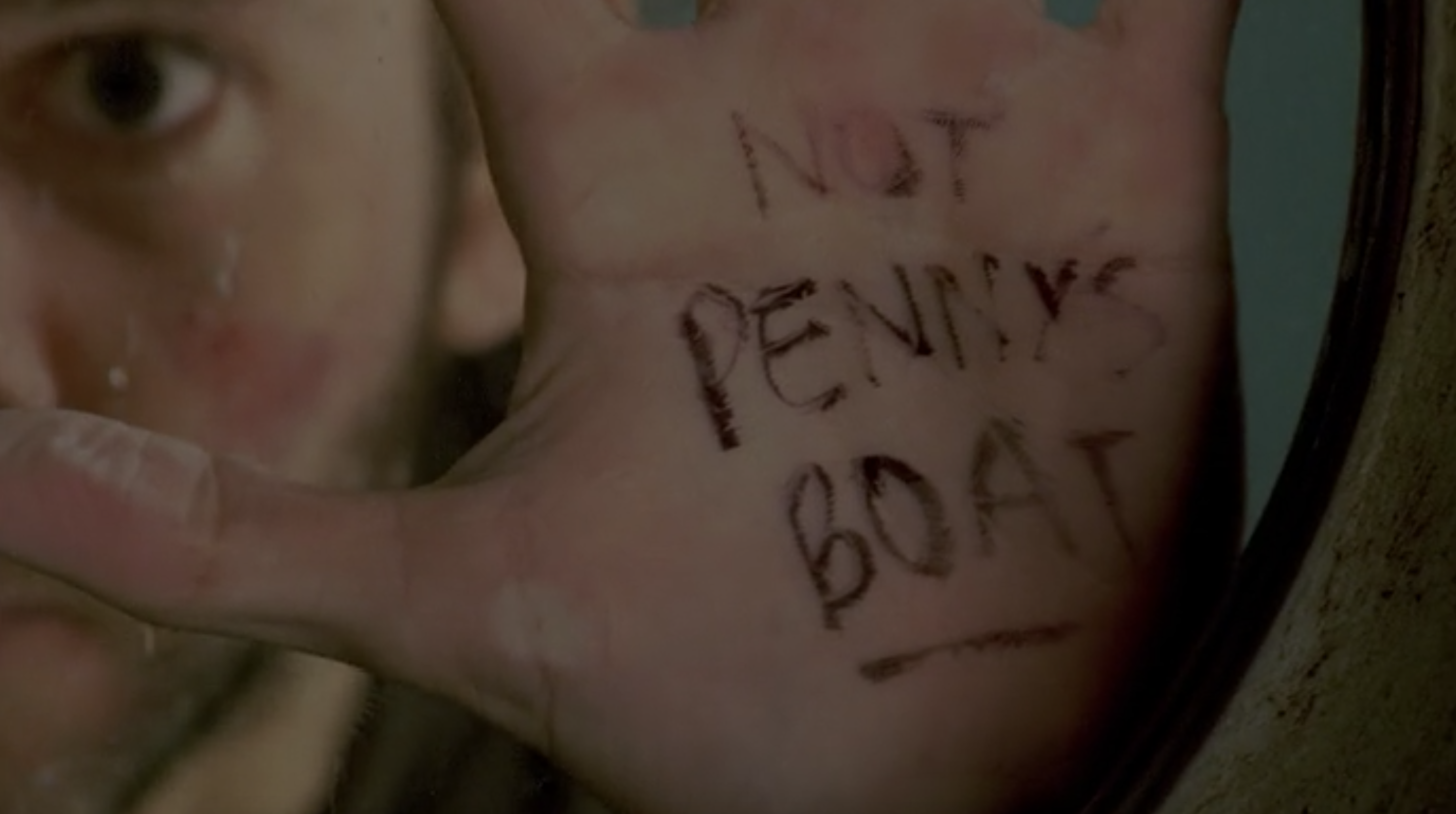 8.
On The Haunting of Hill House, when Nell said goodbye to her siblings in the Red Room.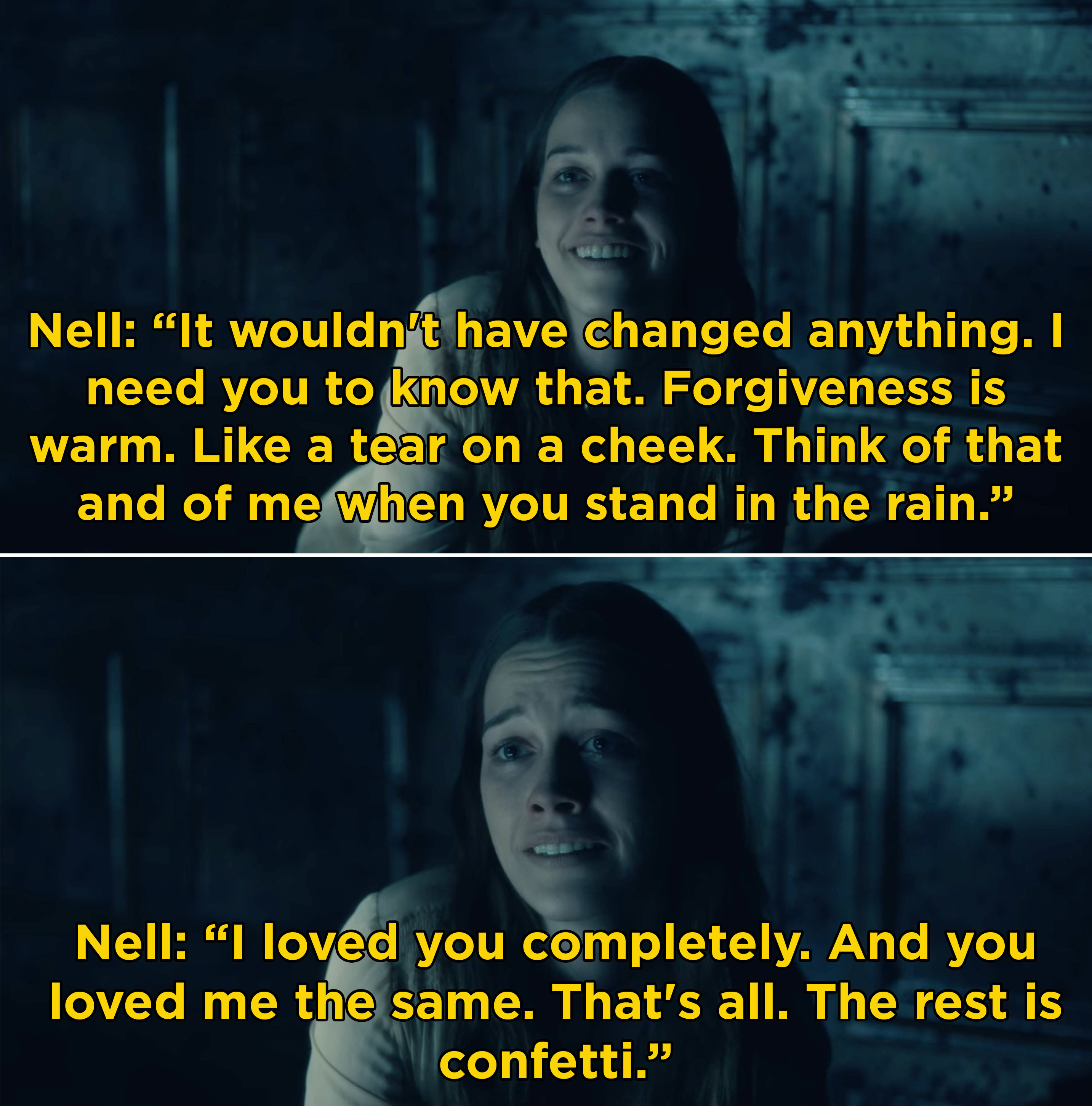 9.
When Walter collapsed on the floor just as the police arrived on Breaking Bad.
10.
On Scandal, when Olivia's portrait ended up in the National Portrait Gallery.
11.
On Parenthood, when the Bravermans honored Zeek by playing a game of baseball.
12.
When Jack jokingly told Rebecca she was blocking the TV on This Is Us.
13.
When Taystee started the Poussey Washington Fund on Orange Is the New Black.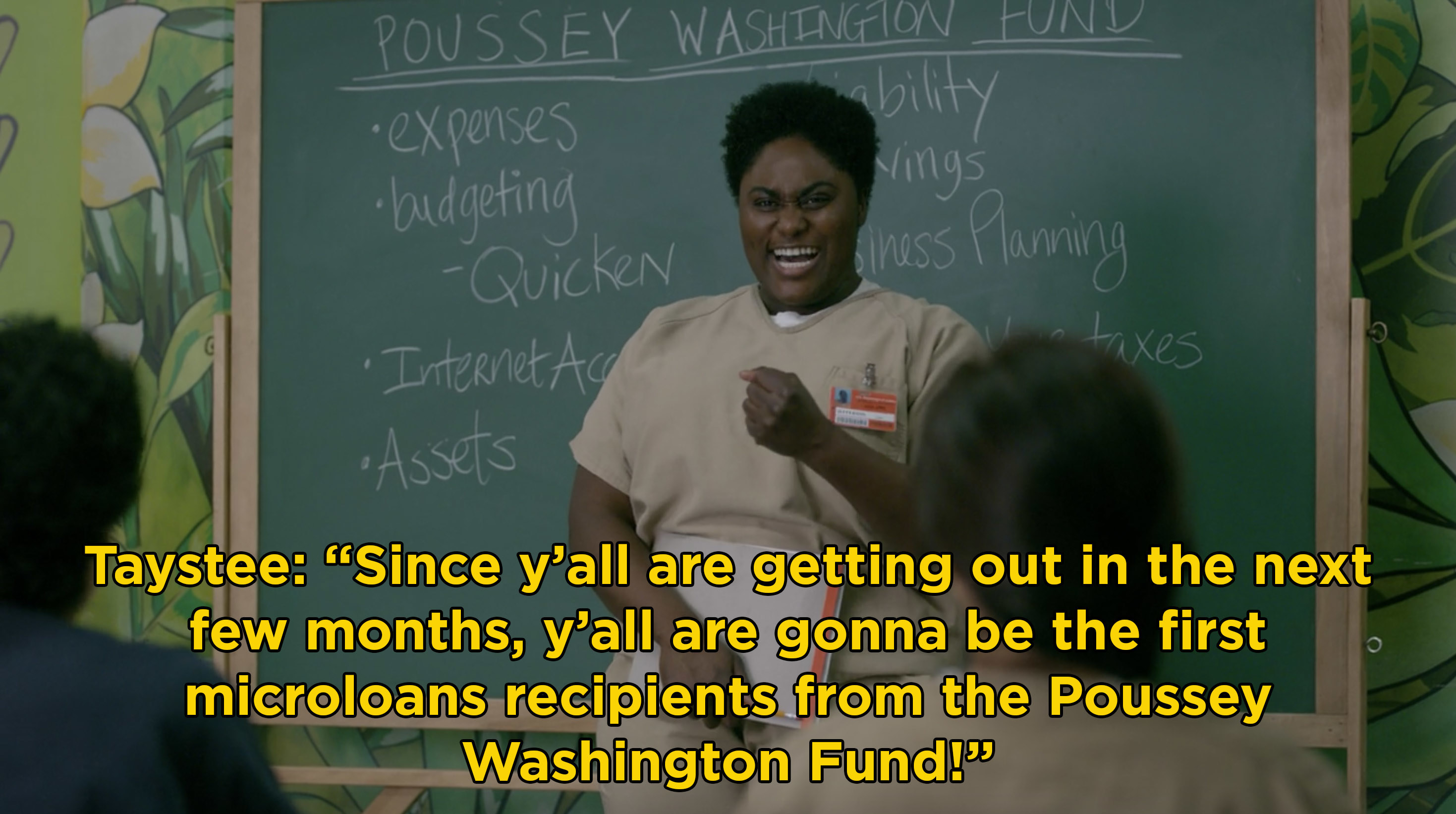 14.
On Crazy Ex-Girlfriend, when Rebecca realized that she didn't need to be in a relationship.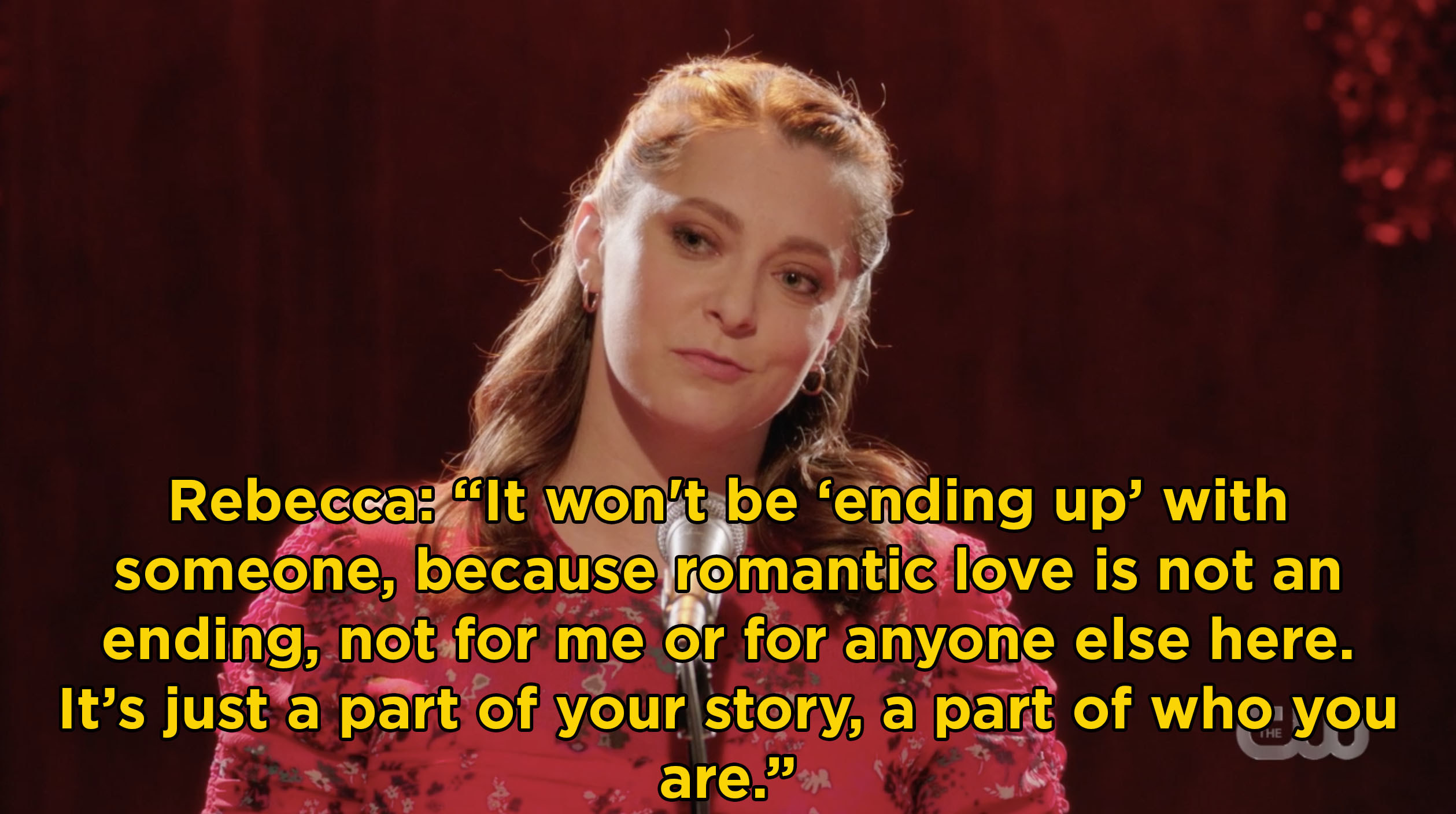 15.
When Regina finally got her happily ever after on Once Upon a Time.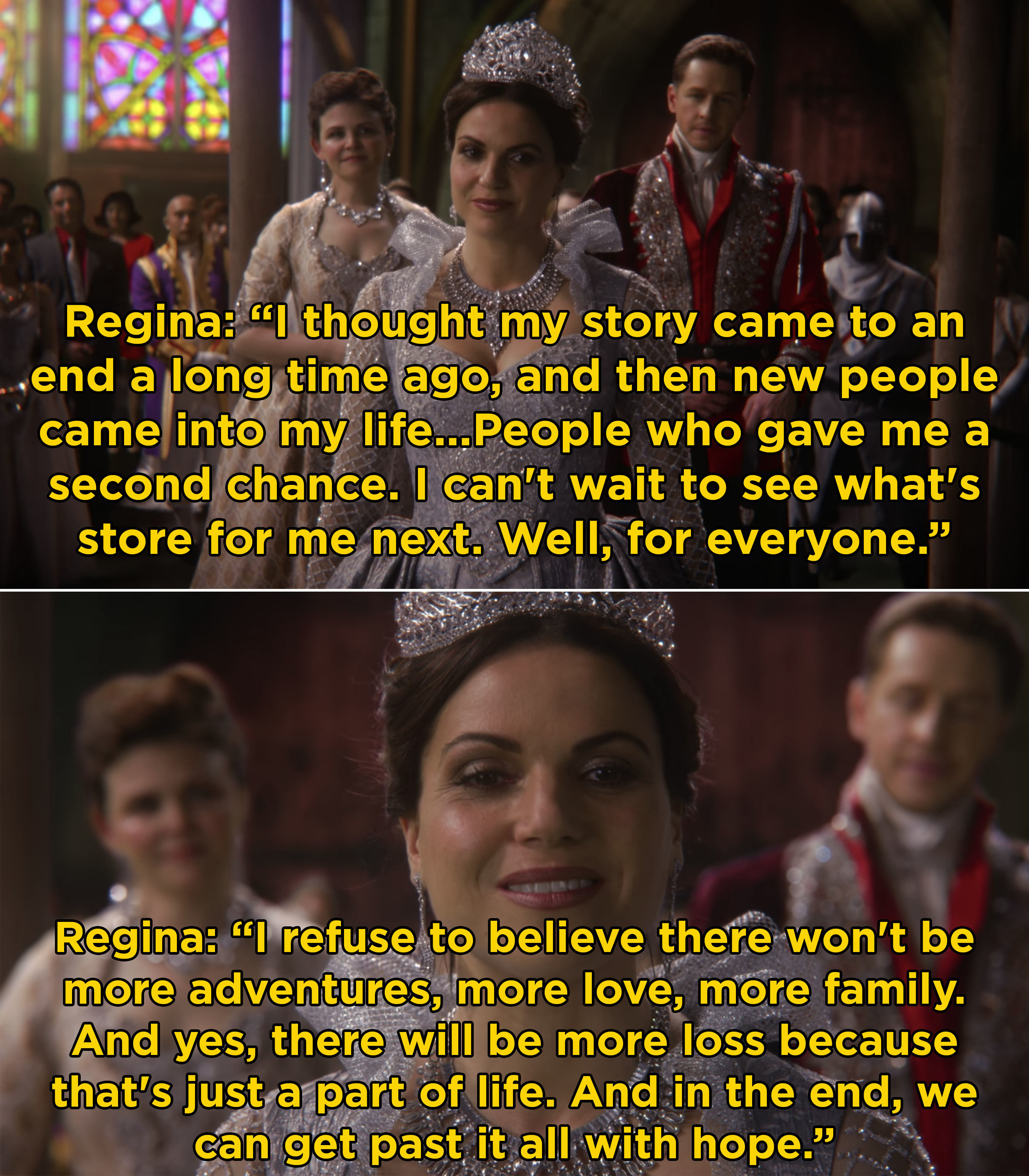 16.
On Jane the Virgin, when Jane wanted to turn her novel into a telenovela.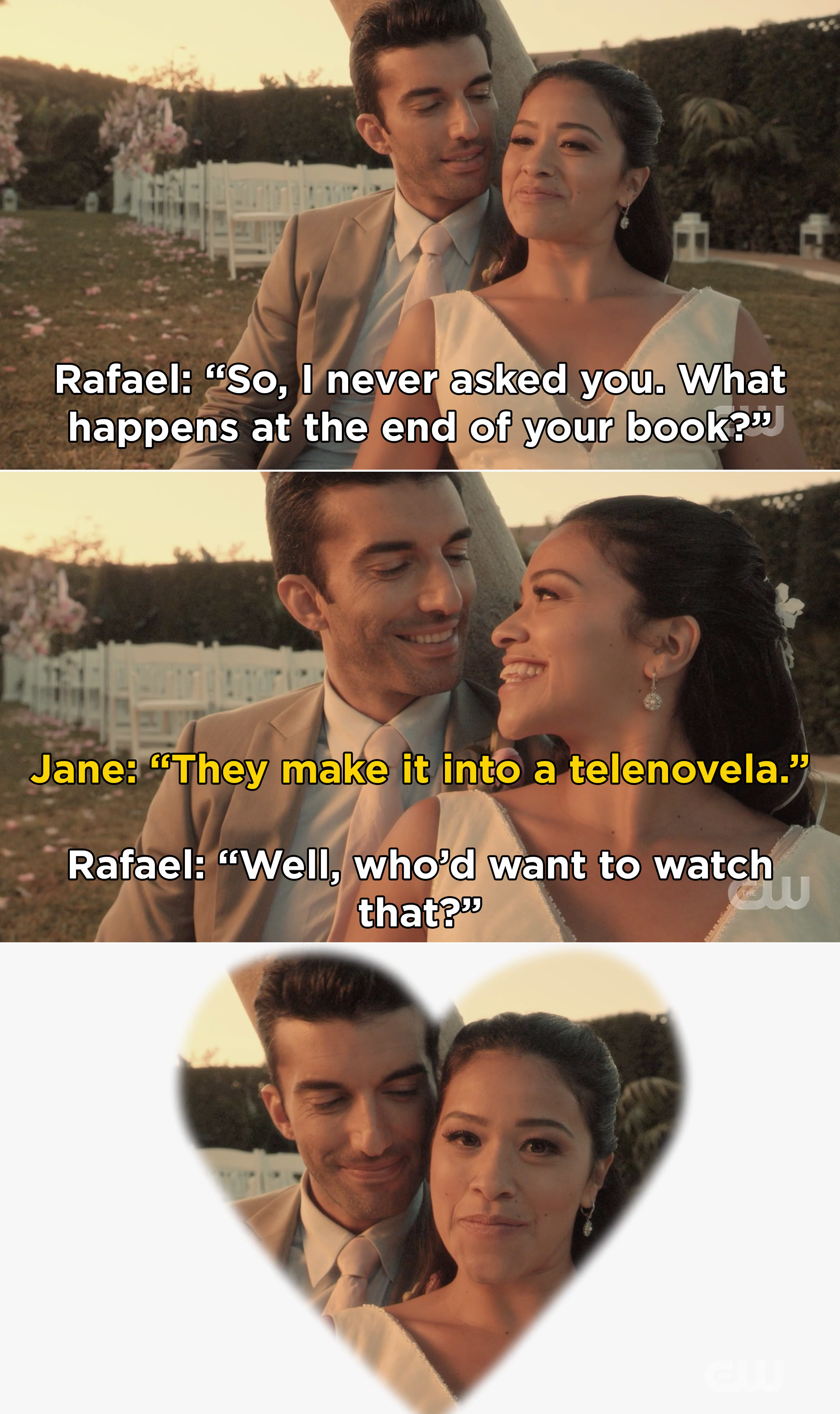 17.
When Lexie finally learned that Mark loved her back right before dying on Grey's Anatomy.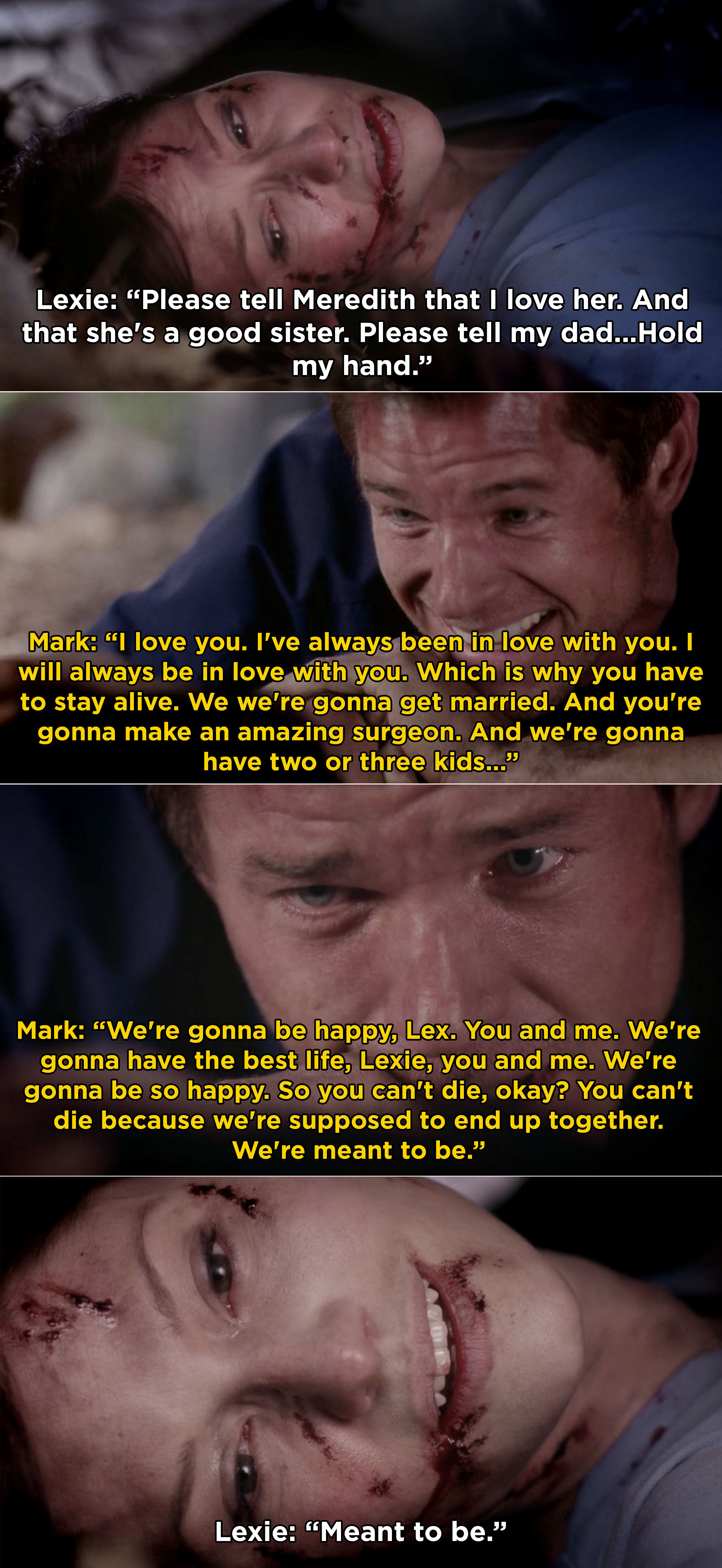 18.
When Fleabag waved at the camera one last time on Fleabag.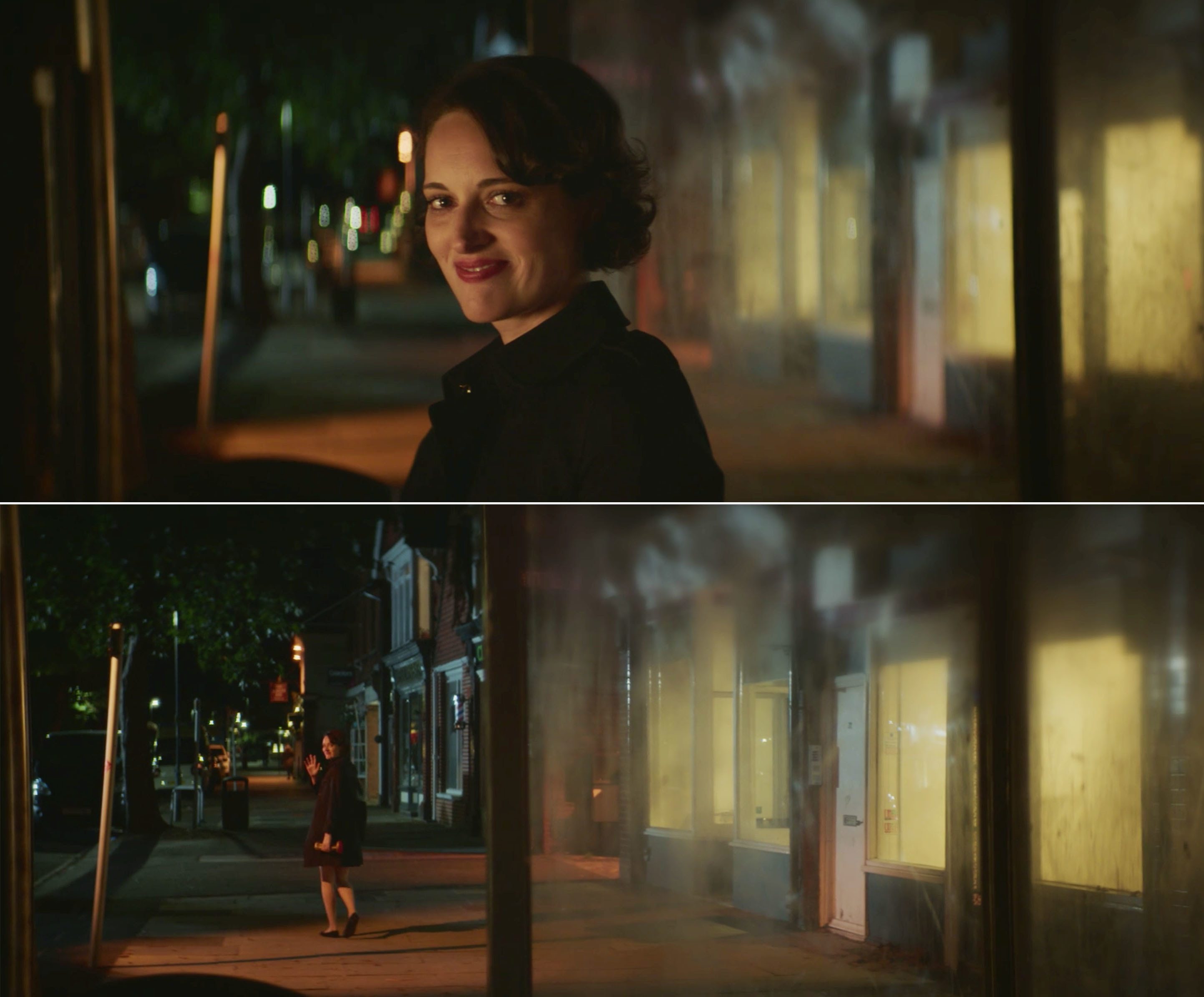 19.
When Ted showed up outside Robin's apartment with the blue French horn on How I Met Your Mother.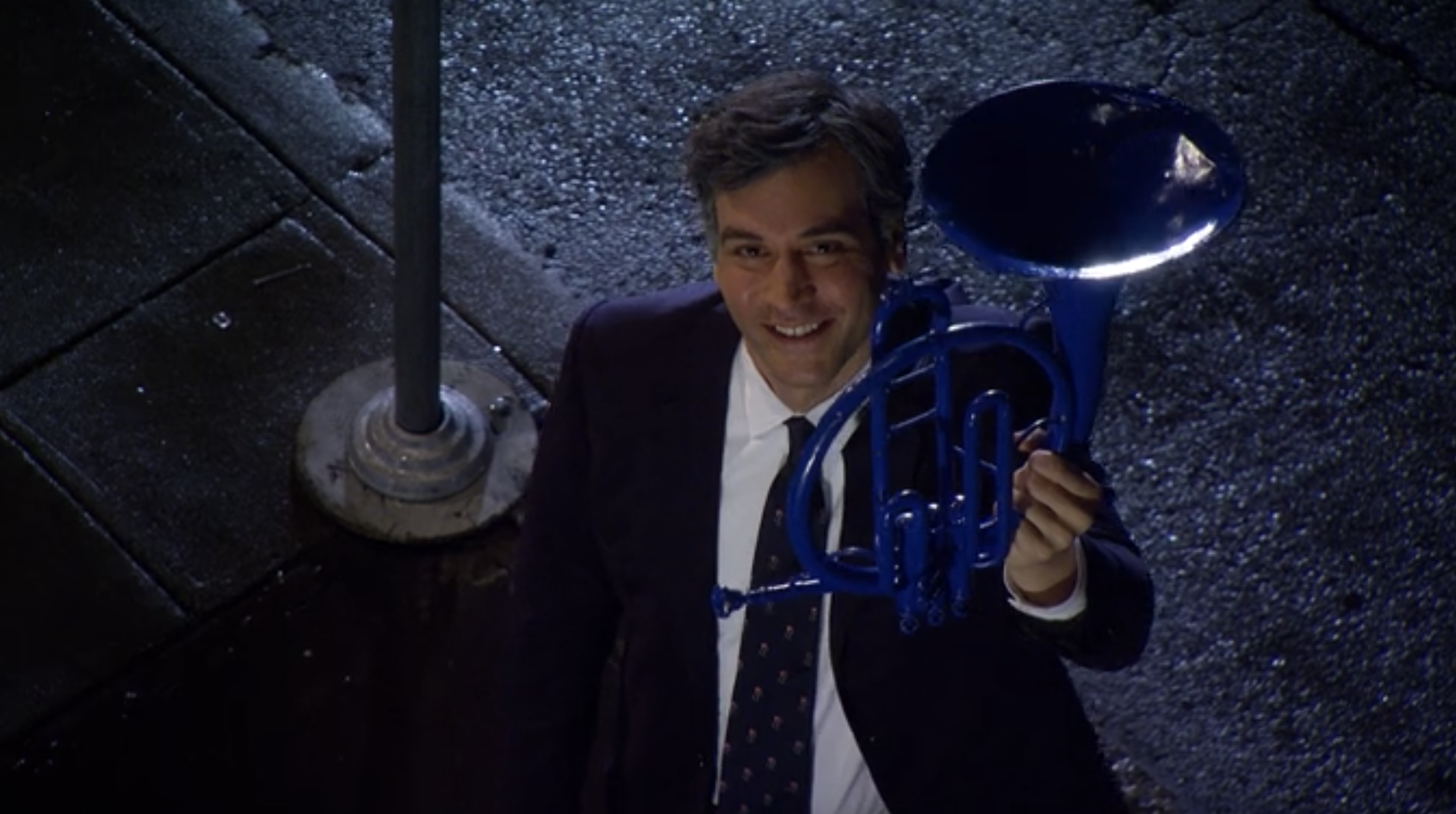 20.
On Doctor Who, when the Tenth Doctor wasn't ready to say goodbye just yet.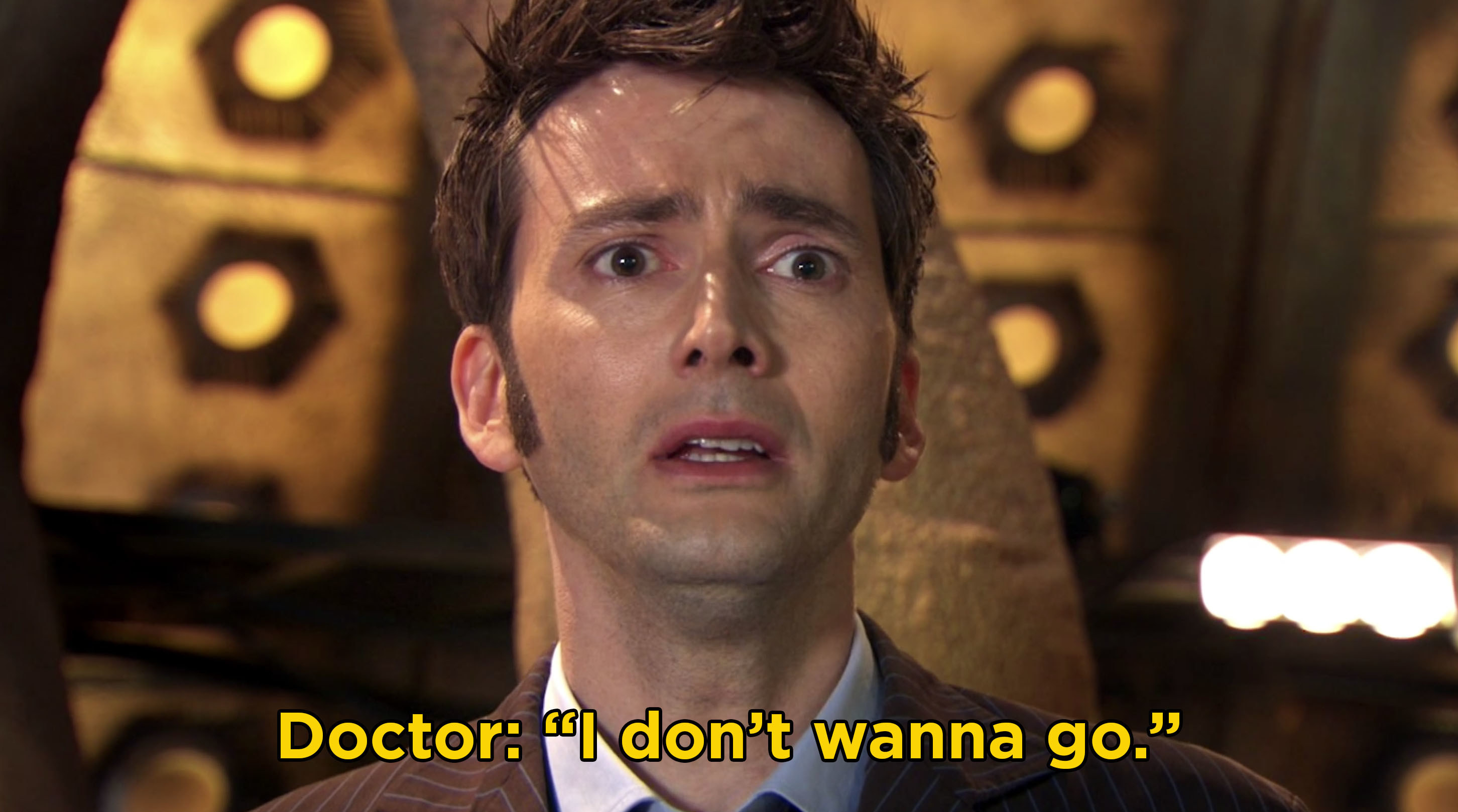 21.
On Mad Men, when Don meditated and possibly thought up the "I'd Like to Buy the World a Coke" ad.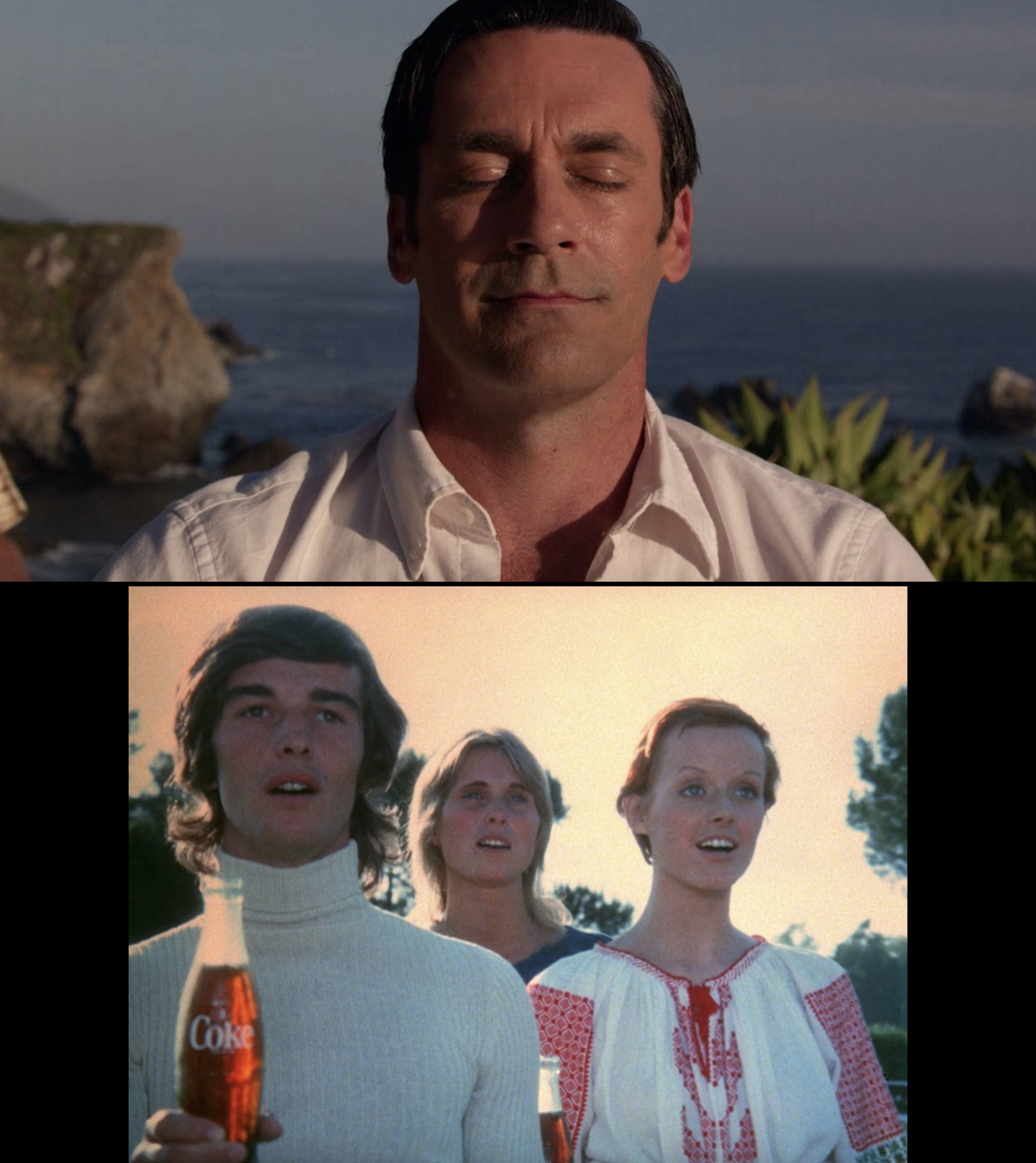 22.
When Hodor held the door in order to save Bran on Game of Thrones.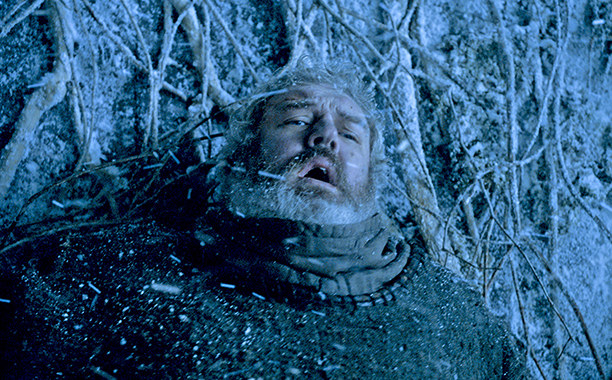 23.
On New Girl, when Winston pulled off the ultimate prank.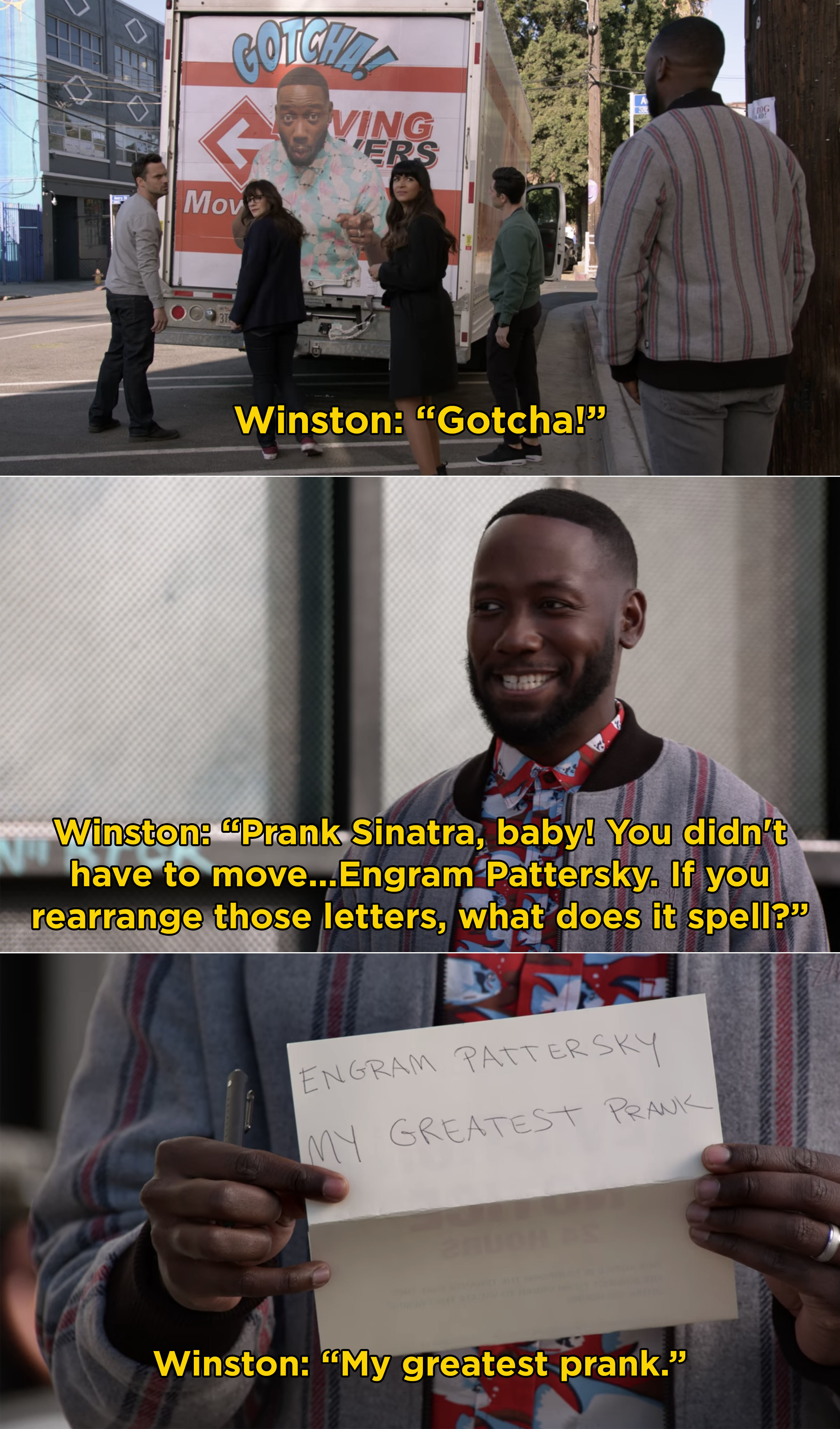 24.
When Jack assured Jen that she had found a home in Capeside on Dawson's Creek.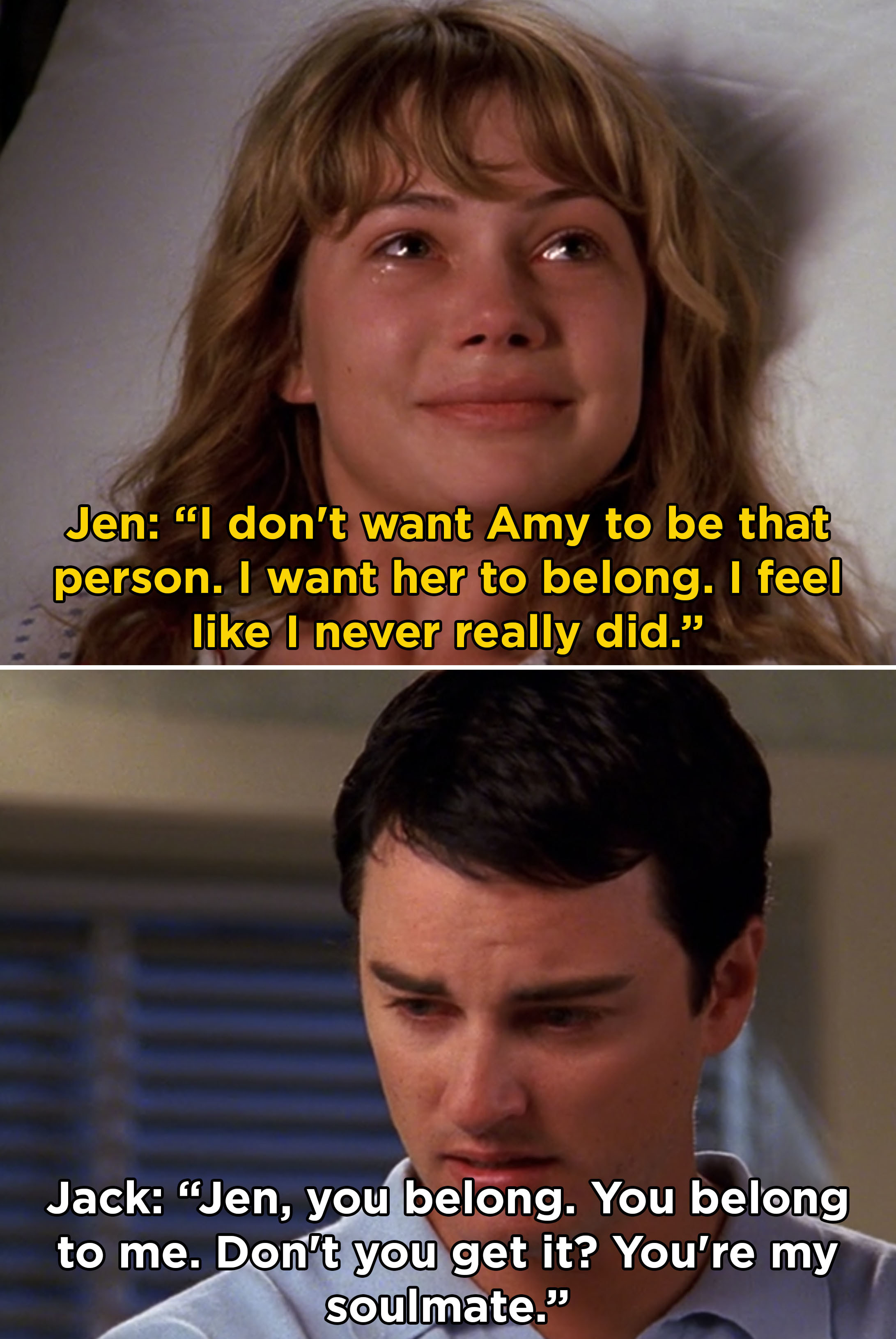 25.
When Selina sat in the Oval Office and realized that Gary wasn't with her anymore on Veep.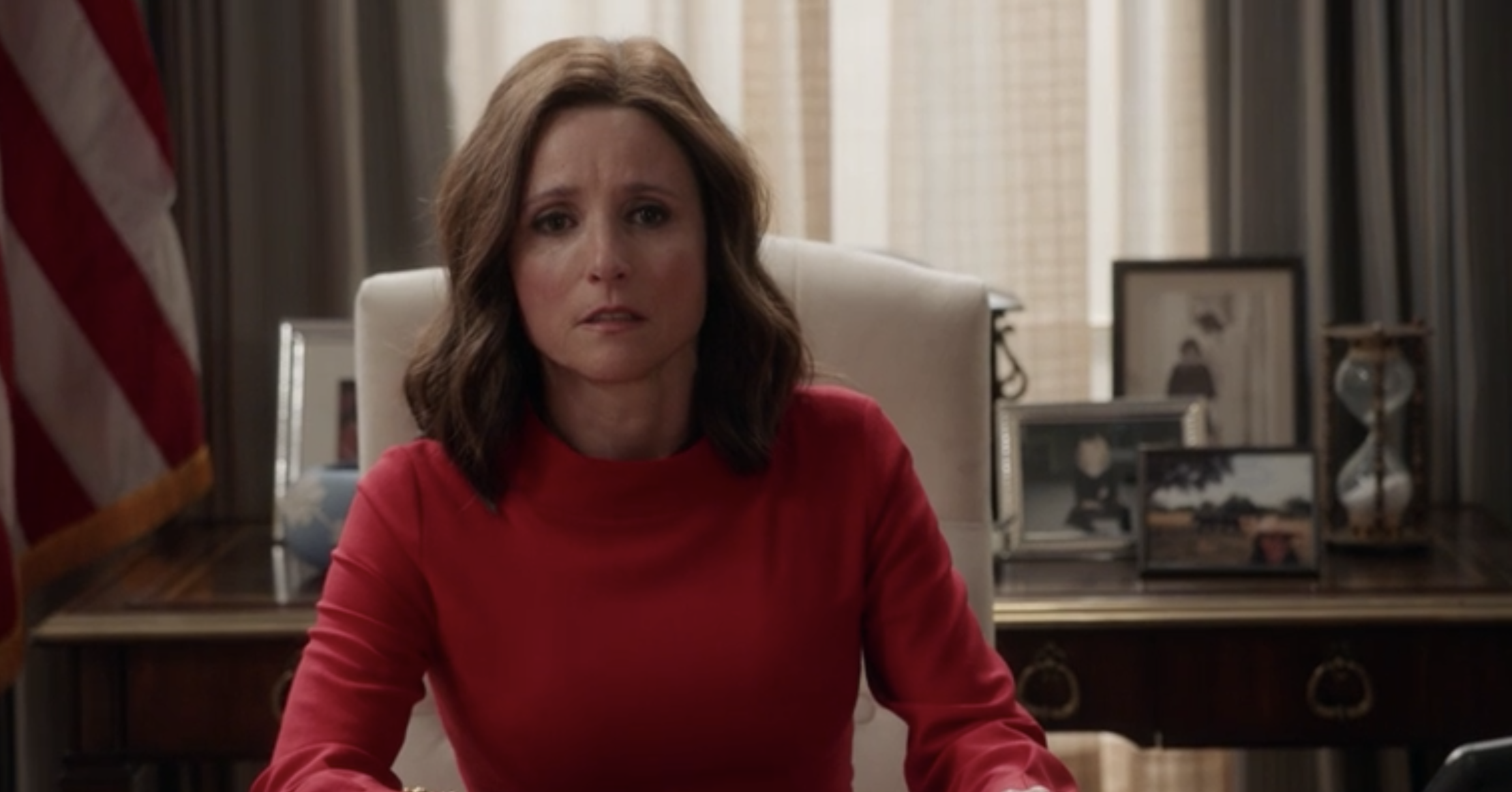 26.
On The 100, when Clarke saw Lexa one final time in the City of Light.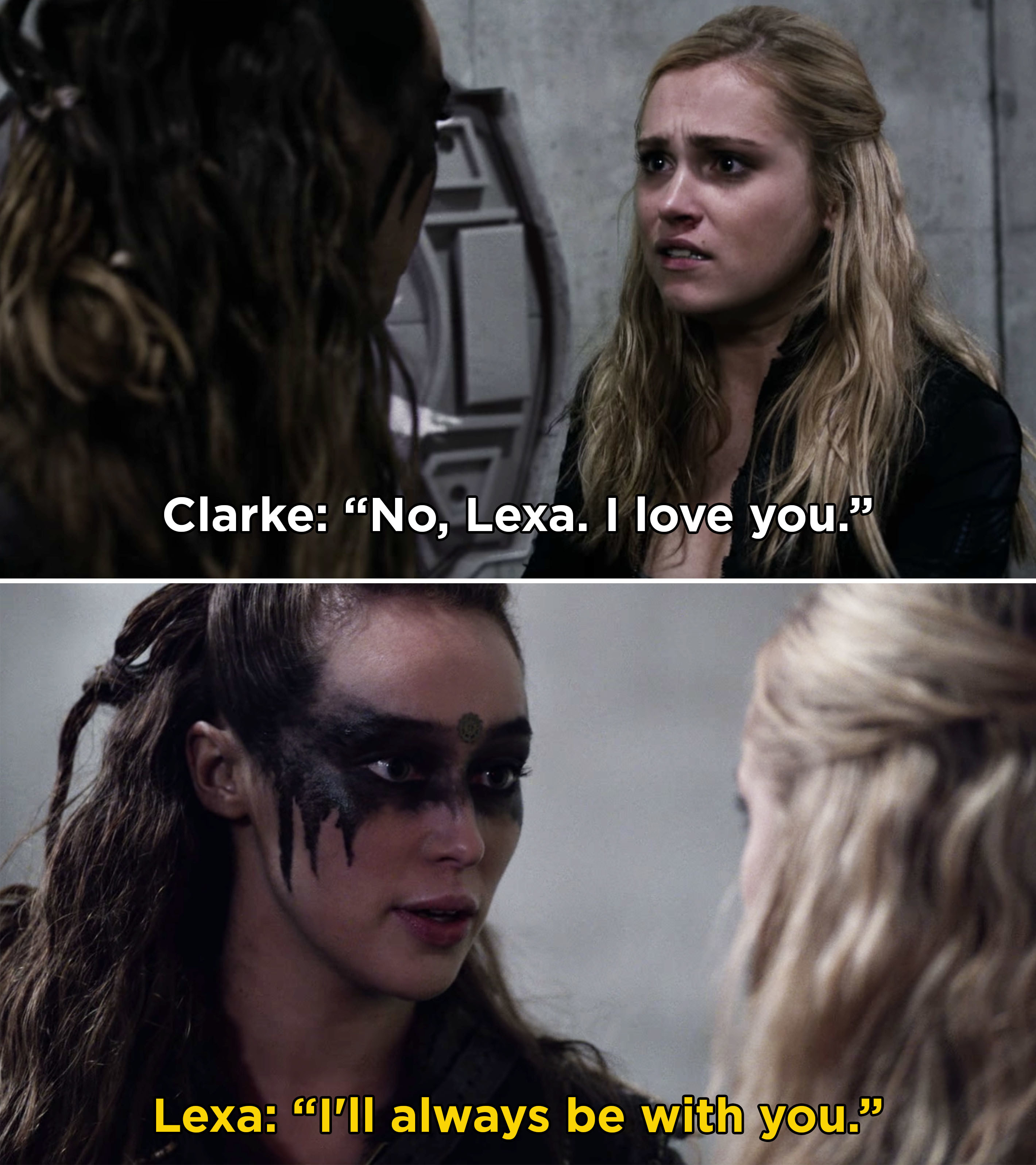 27.
On Stranger Things, when Bob Newby sacrificed himself to save Joyce and the gang.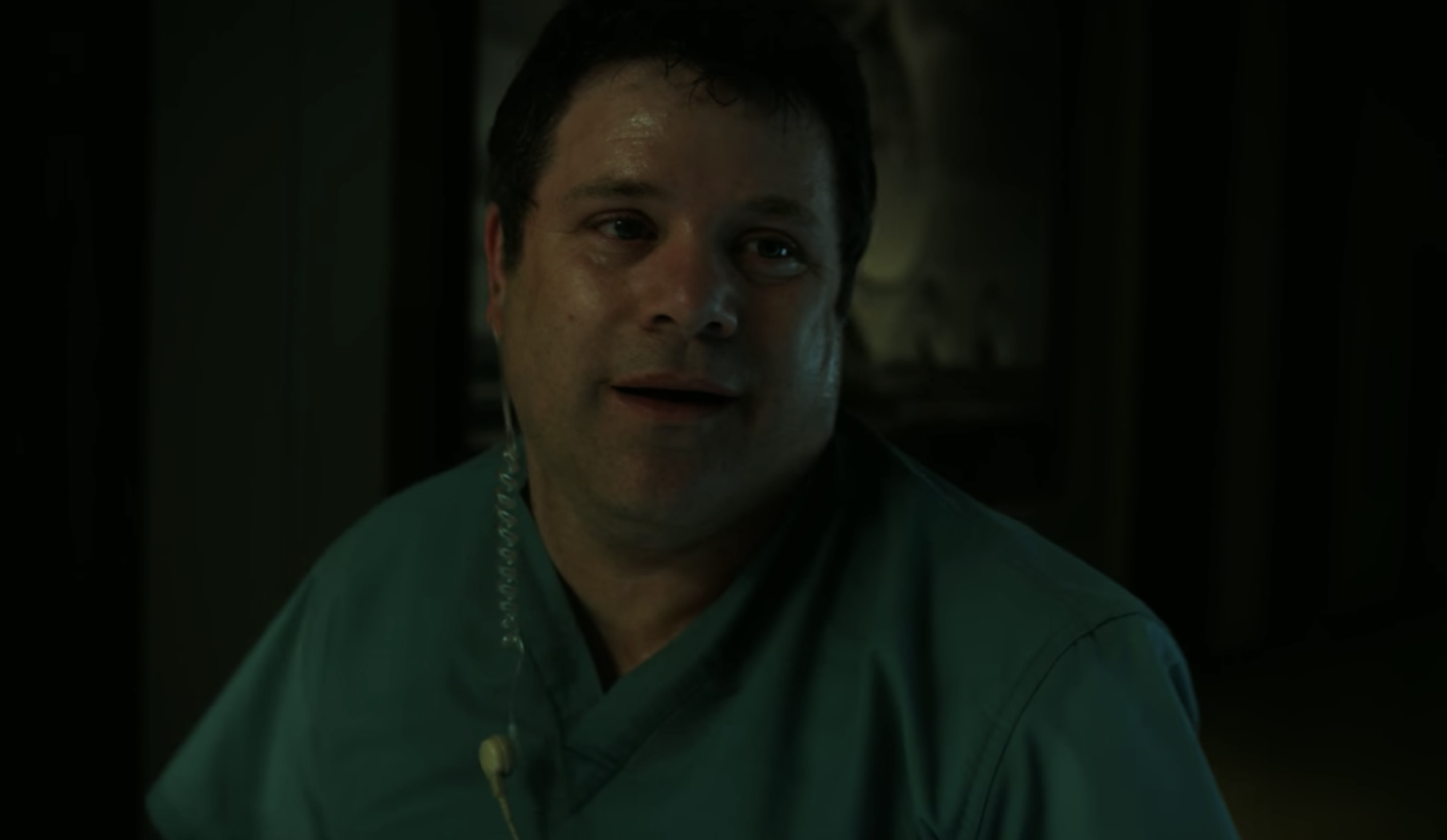 28.
When Tony looked up and saw someone on The Sopranos.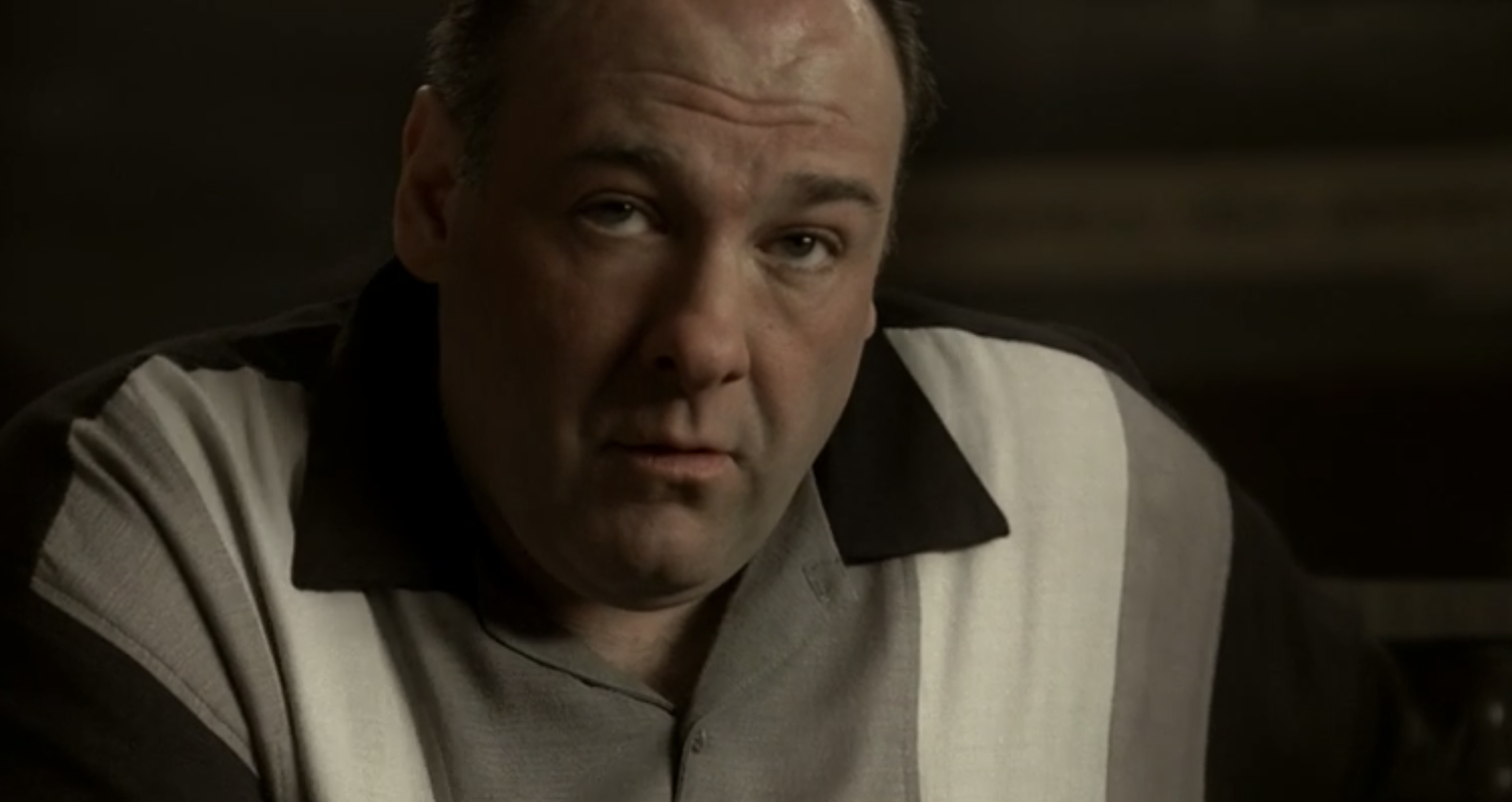 29.
When Danny found Mindy with her hand caught in a vending machine on The Mindy Project.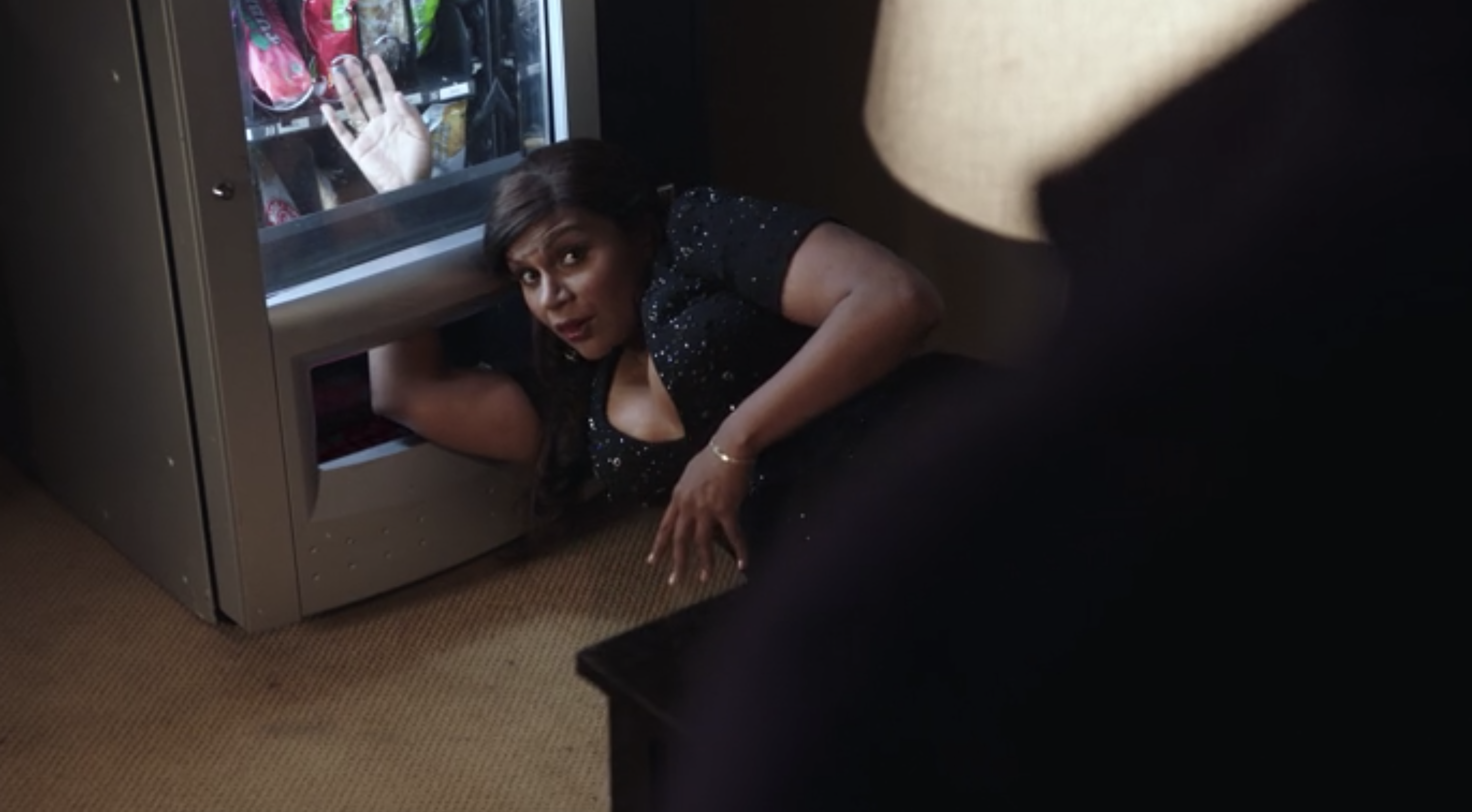 30.
When Coach Taylor and Tami walked off the football field one last time on Friday Night Lights.
31.
And finally, on Friends, when the gang went and got coffee one last time.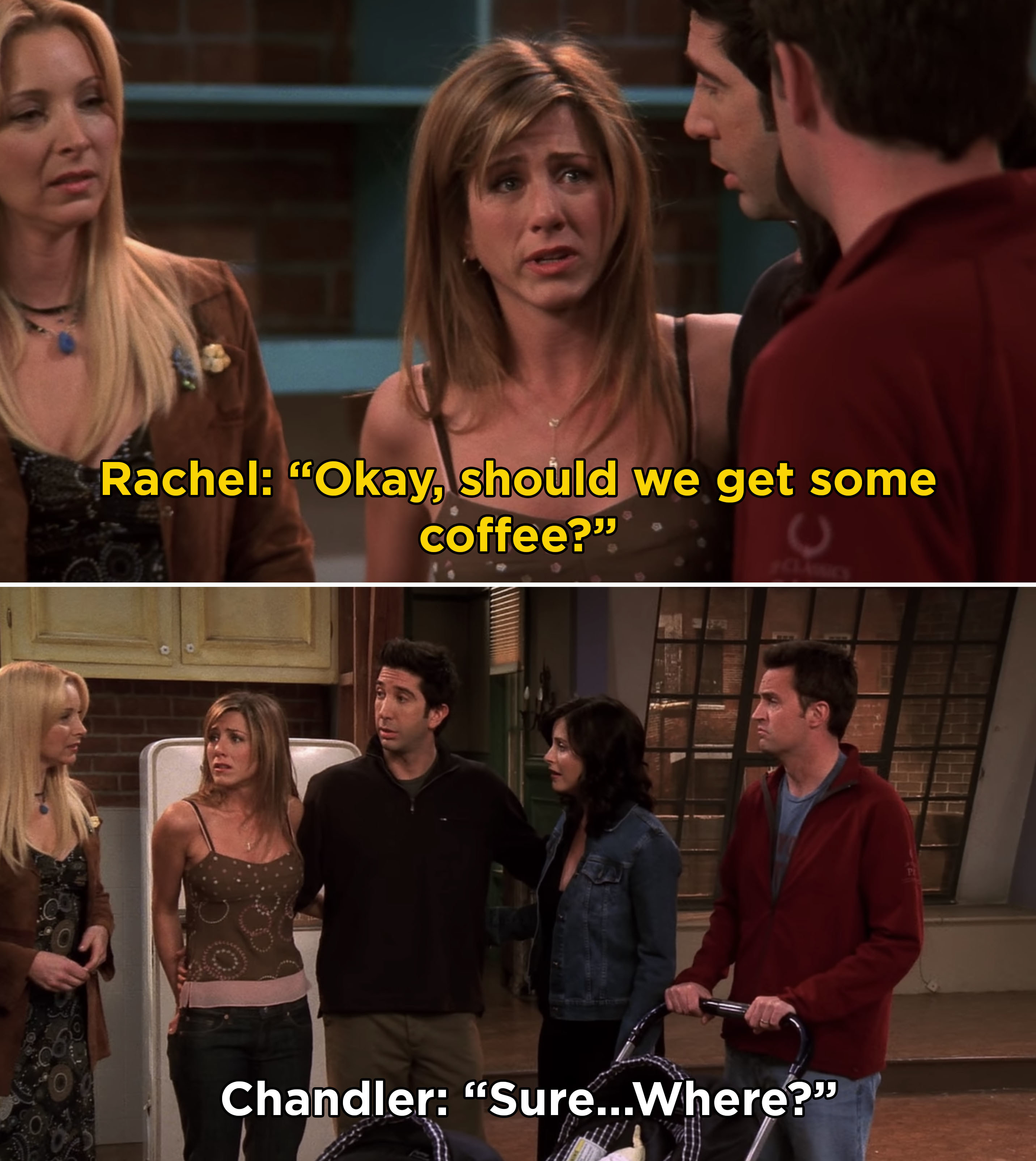 Which TV characters had the most memorable last scenes in your opinion? Tell us in the comments below!