We asked the BuzzFeed Community to tell us which TV characters had memorable coming out scenes. Here are some of the best responses:
🚨Obviously massive spoilers ahead!🚨
1.
First, on Stranger Things, when Robin explained to Steve that she liked Tammy Thompson.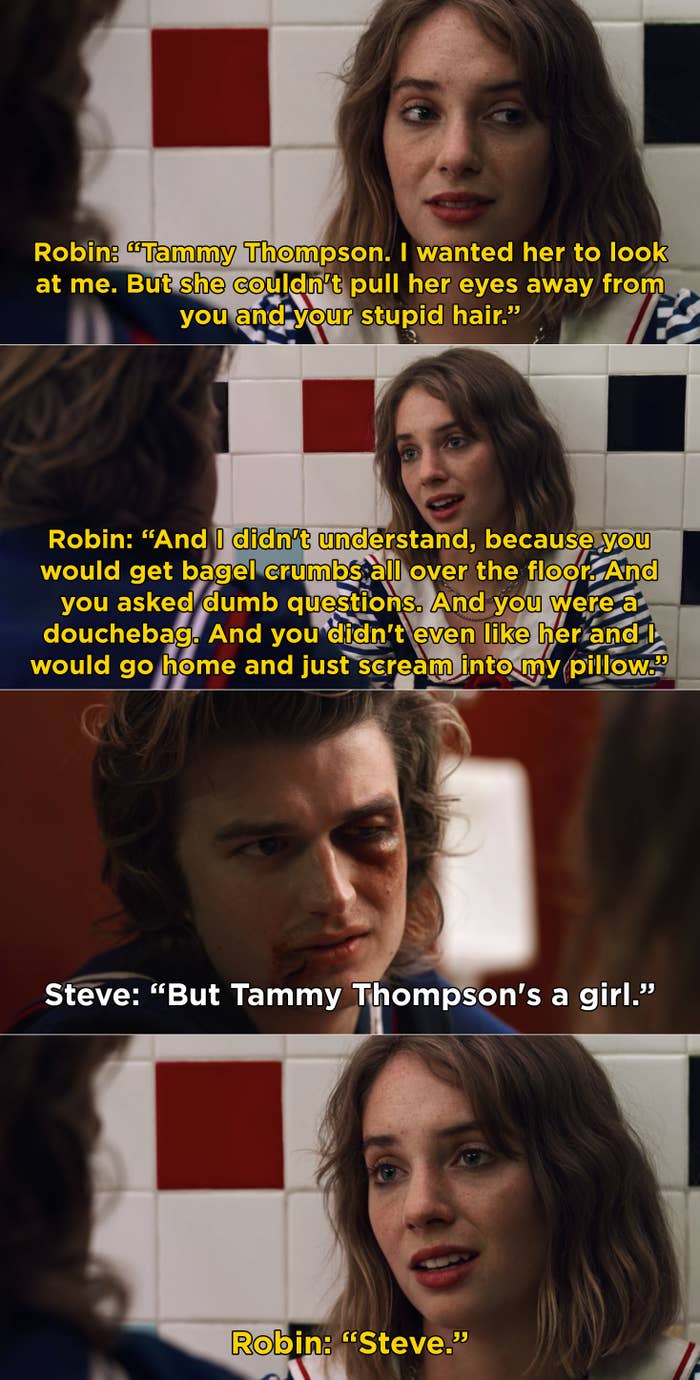 2.
On One Day at a Time, when Elena told Penelope that she felt more when she looked at Kristen Stewart than when she kissed a boy.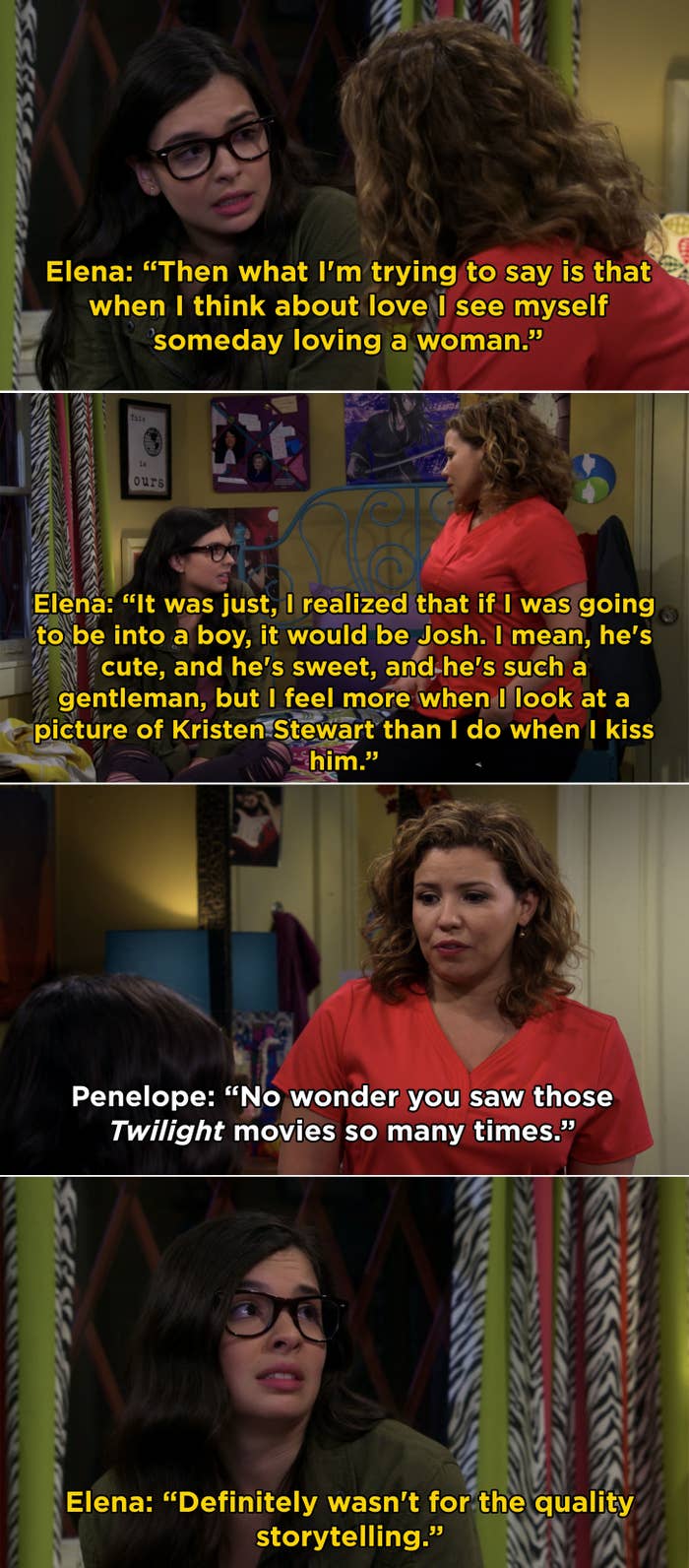 3.
On Schitt's Creek, when Patrick told his parents that he was dating David and has never been happier.

4.
And on Schitt's Creek, when David explained his pansexuality to Stevie with this incredible wine metaphor.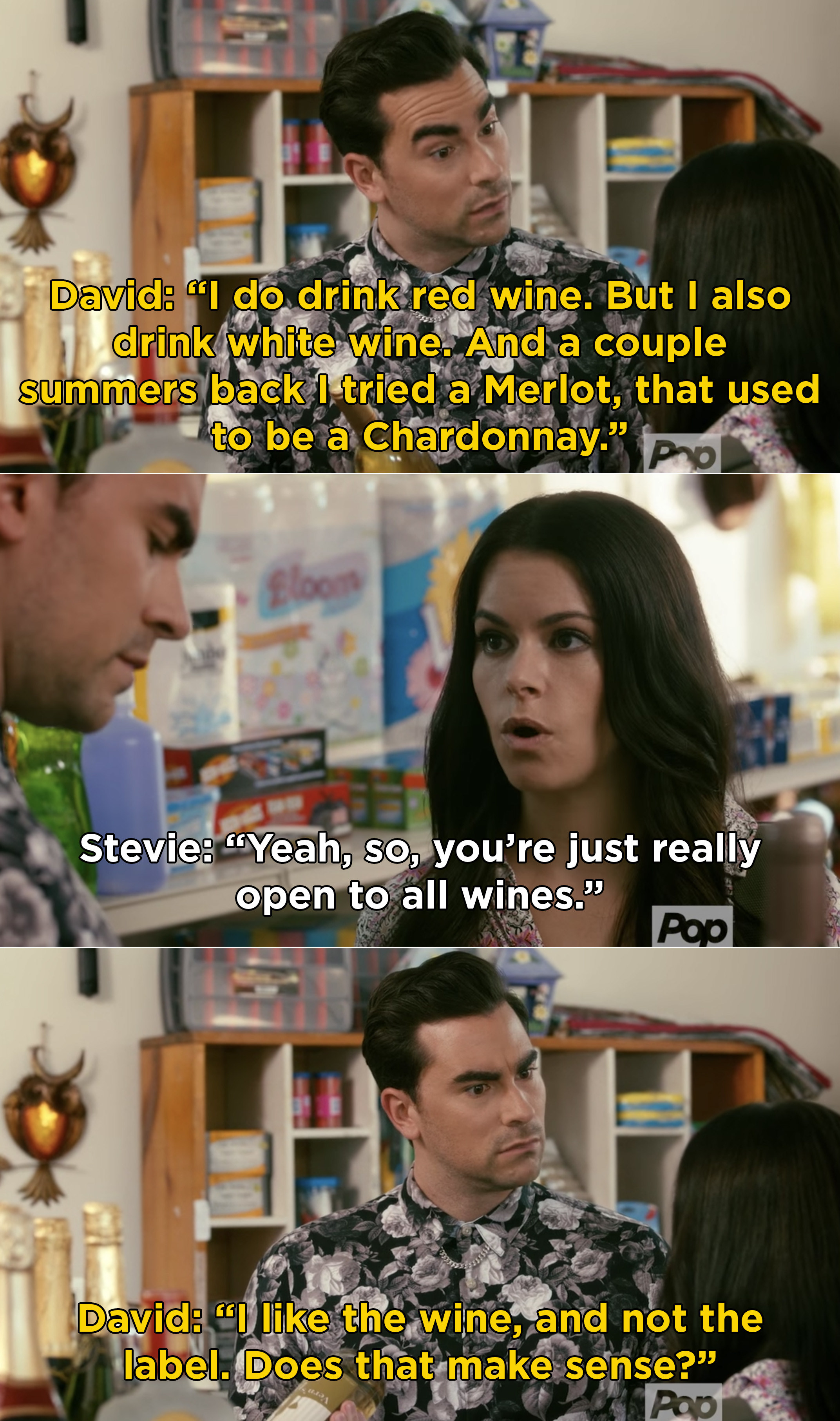 5.
On This Is Us, when Tess told Kate that she wanted a girlfriend, and then when she came out to Randall and Beth.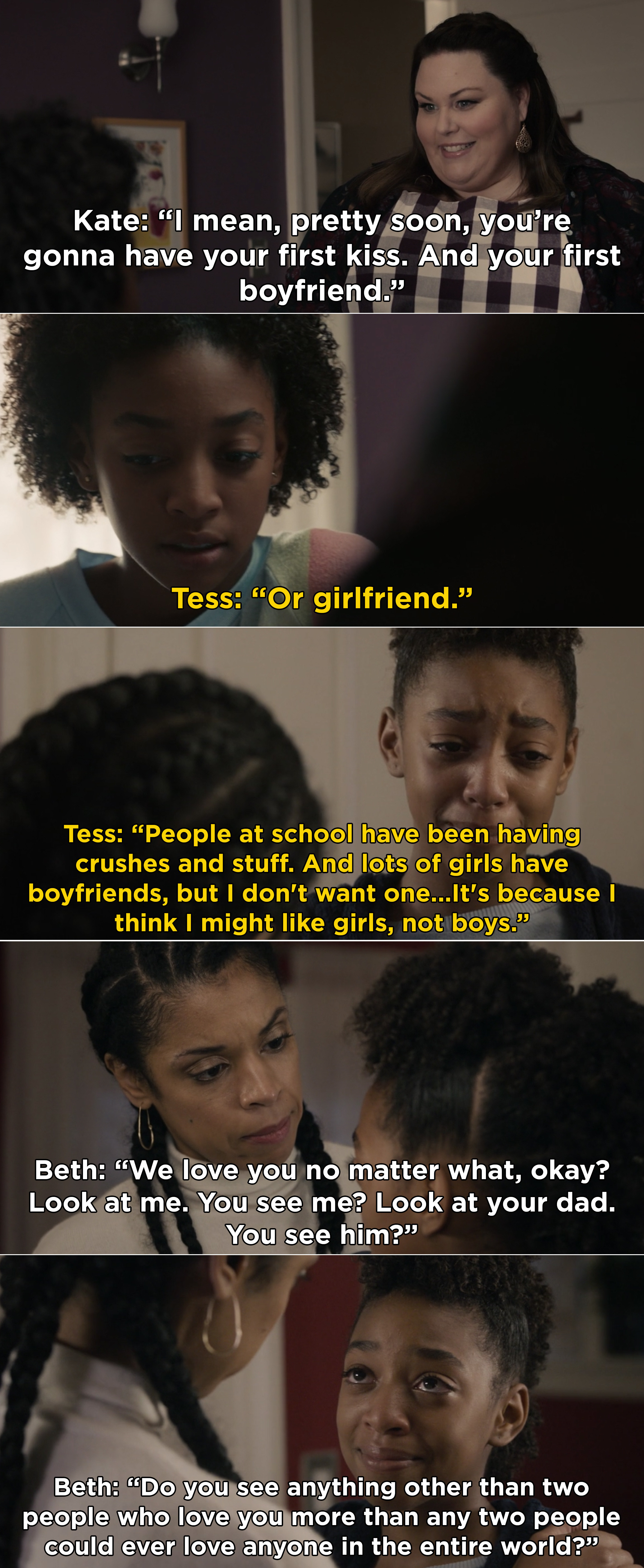 7.
On Supergirl, when Alex told Kara that she had feelings for Maggie and realized she's felt this way about women for a long time.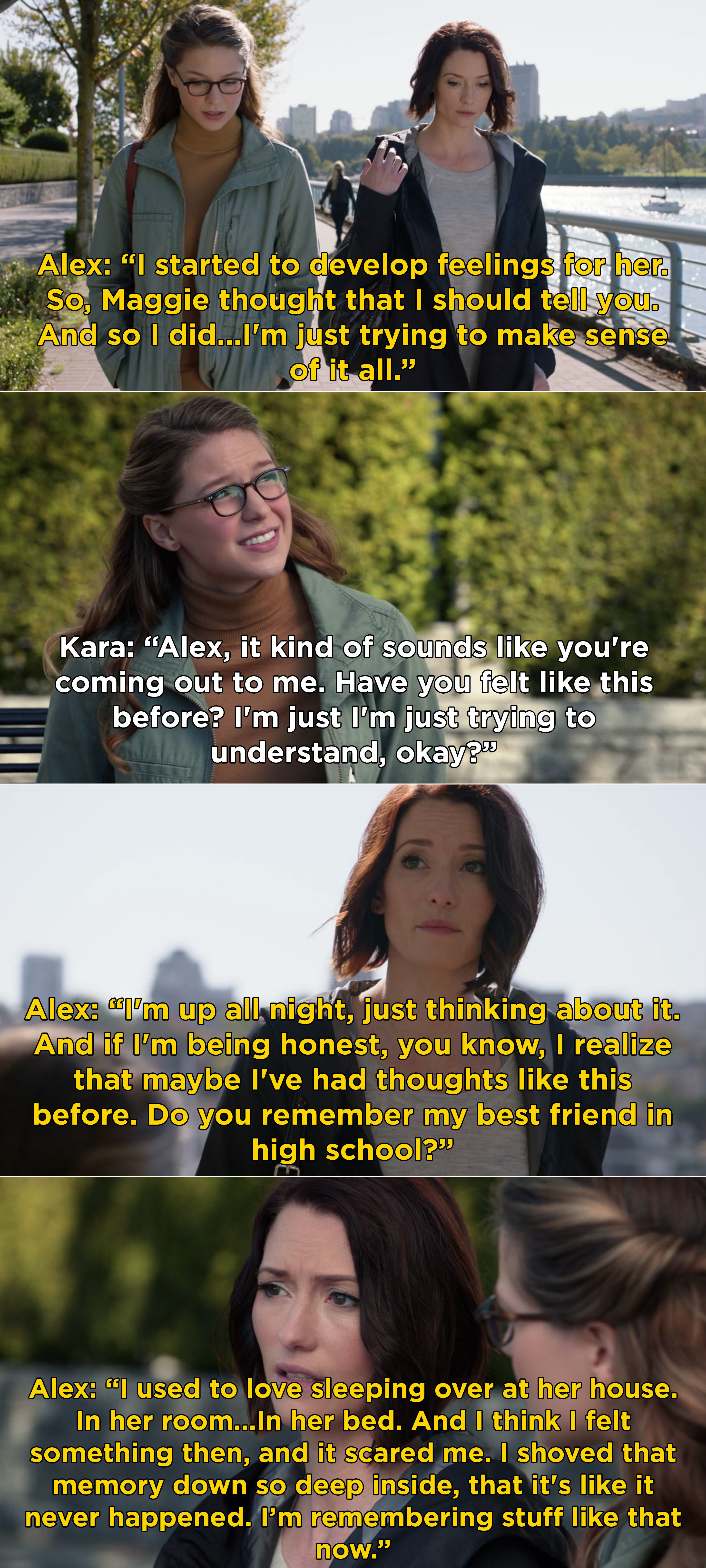 8.
Also on Supergirl, when Nia, as Dreamer, told the world that she is a trans woman.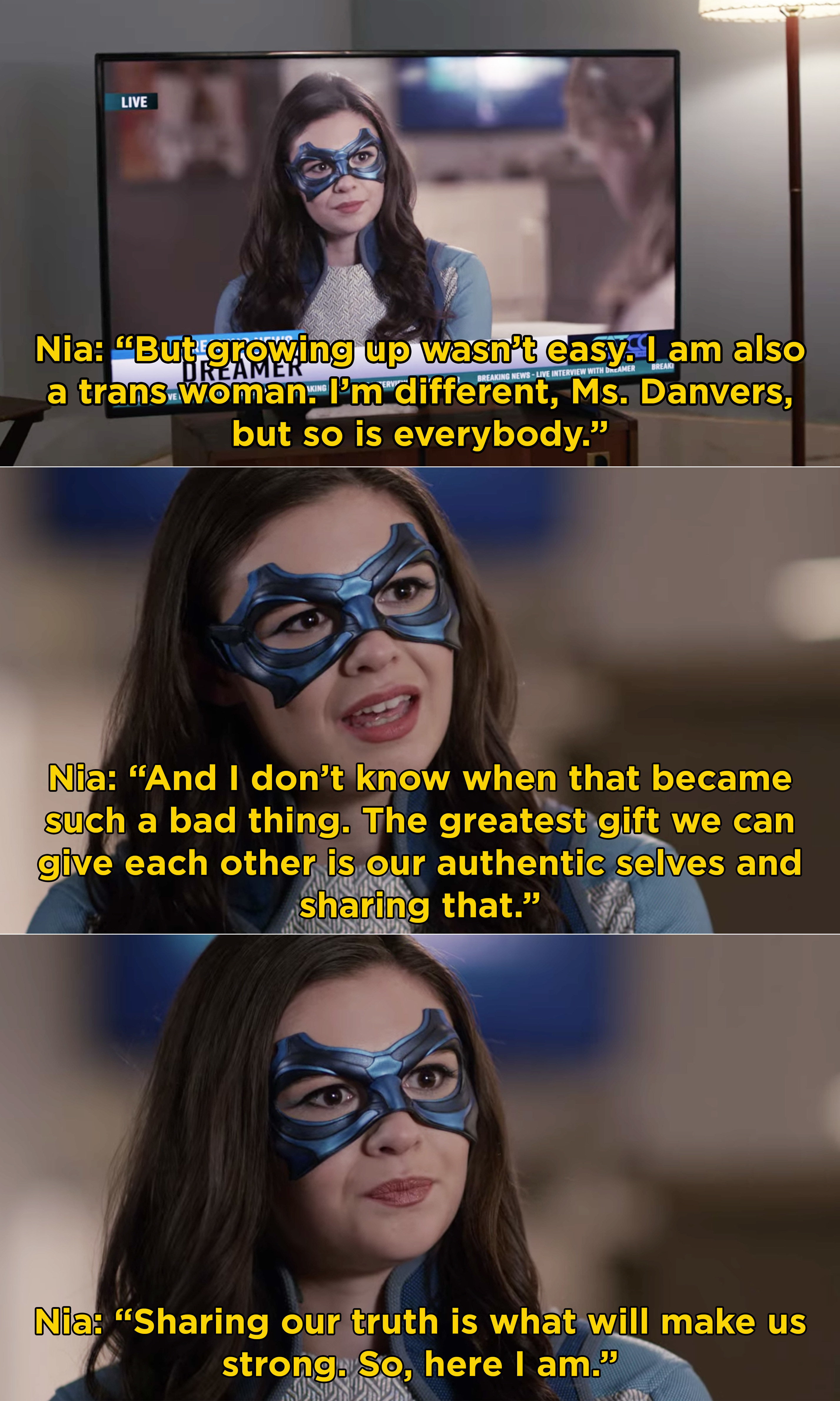 9.
On Never Have I Ever, when Fabiola told Eleanor she is gay, and Eleanor asked which Kristen Stewart character she loved.

10.
On Elite, when Omar told his parents that Ander was actually his boyfriend.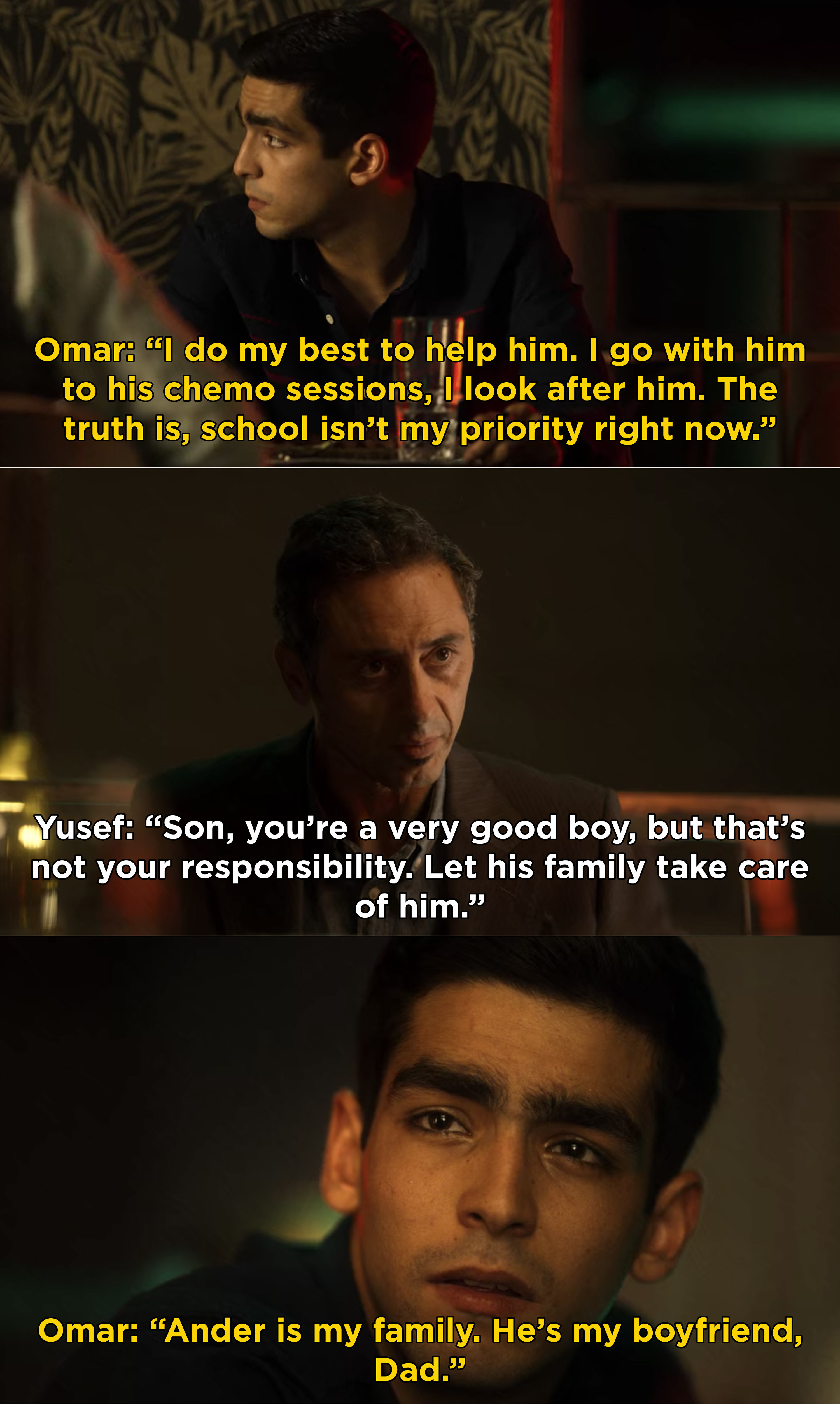 11.
On Grey's Anatomy, when Callie confronted her father after he didn't accept her relationship with Arizona.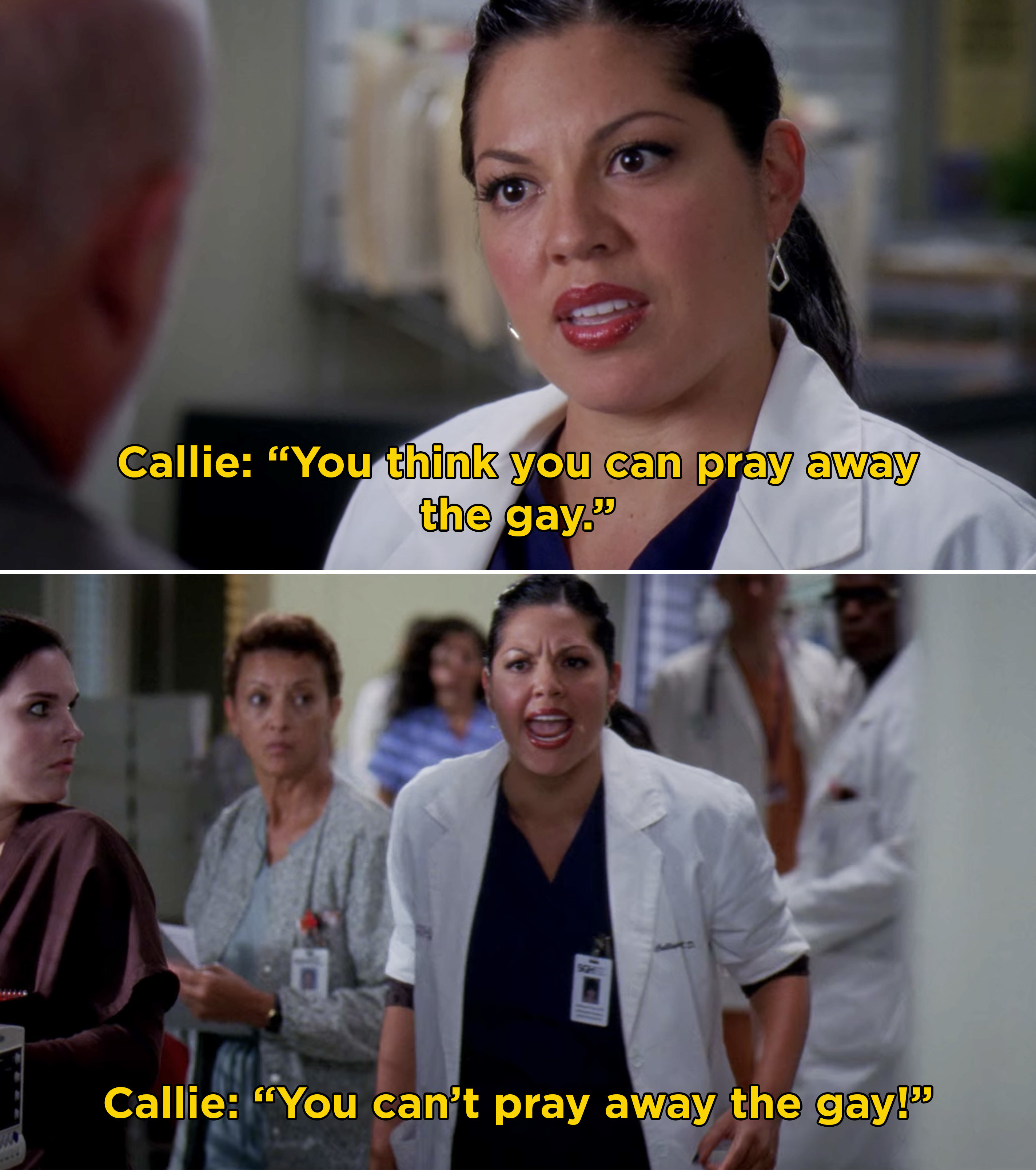 12.
On Shameless, when Mickey came out to a bar filled with his friends and family, and then beat up his dad when he refused to accept his relationship with Ian.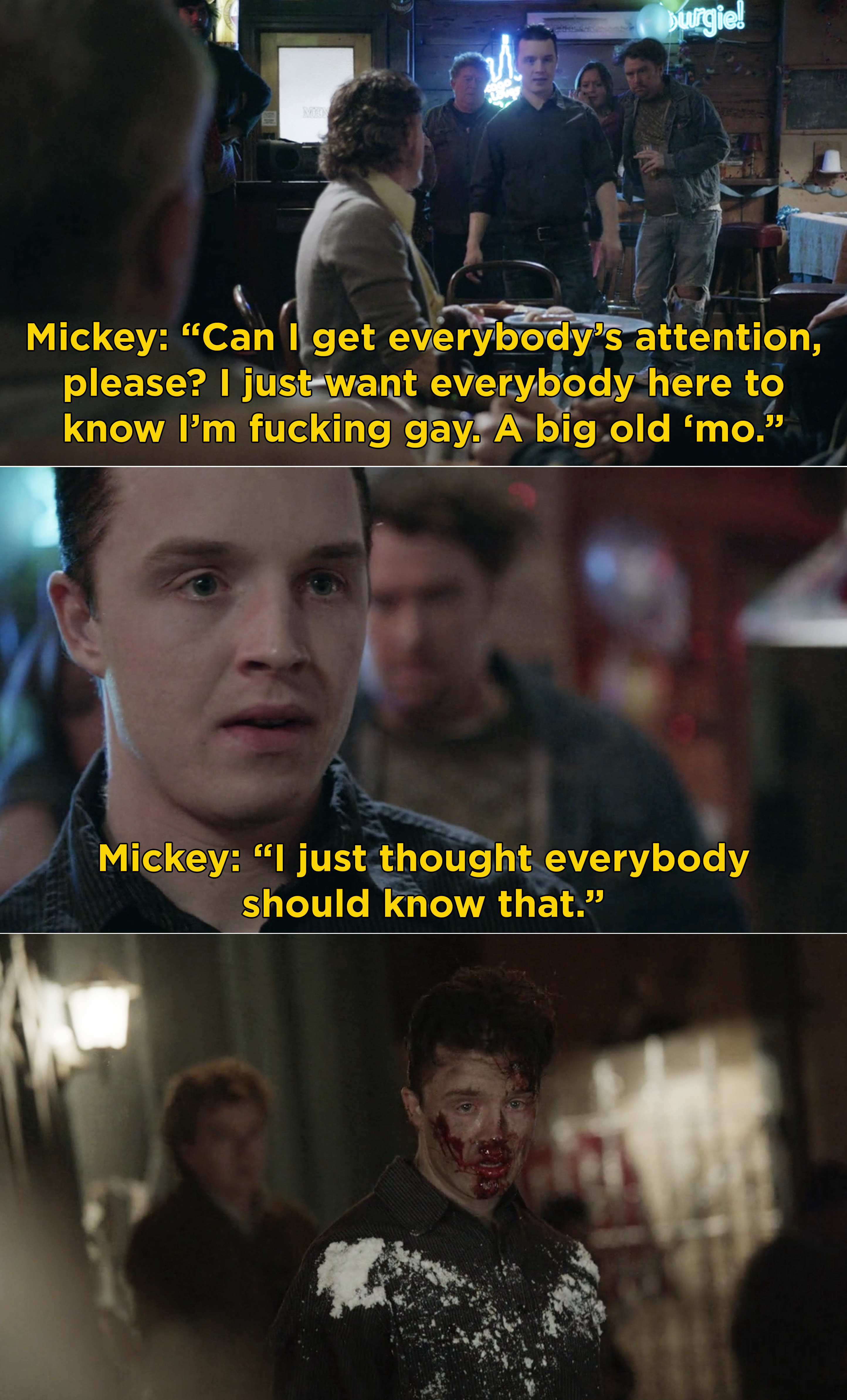 13.
On Batwoman, when Sophie came out to her mother, who heartbreakingly didn't approve.
14.
On Dead to Me, when Jen noticed that Judy really liked Michelle.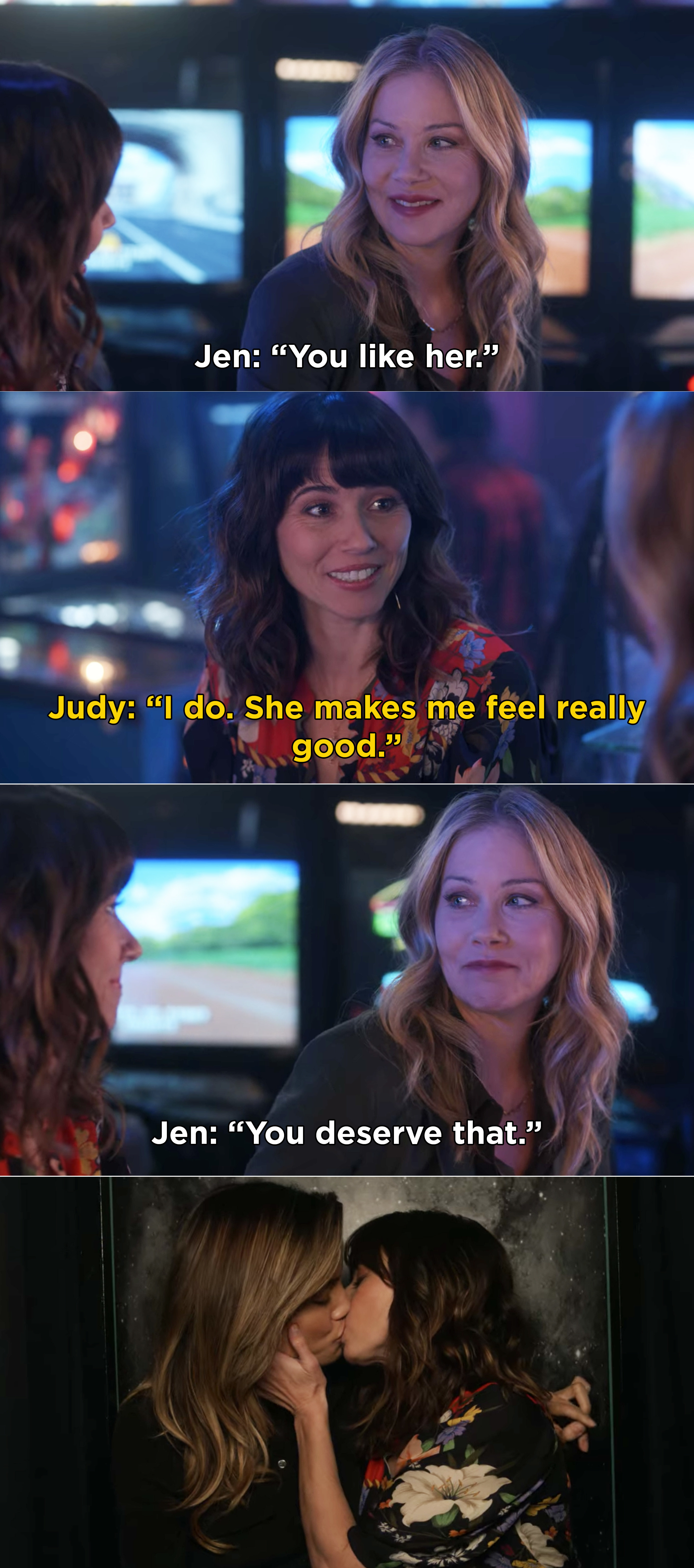 15.
On Brooklyn Nine-Nine, when Rosa came out to her parents during dinner.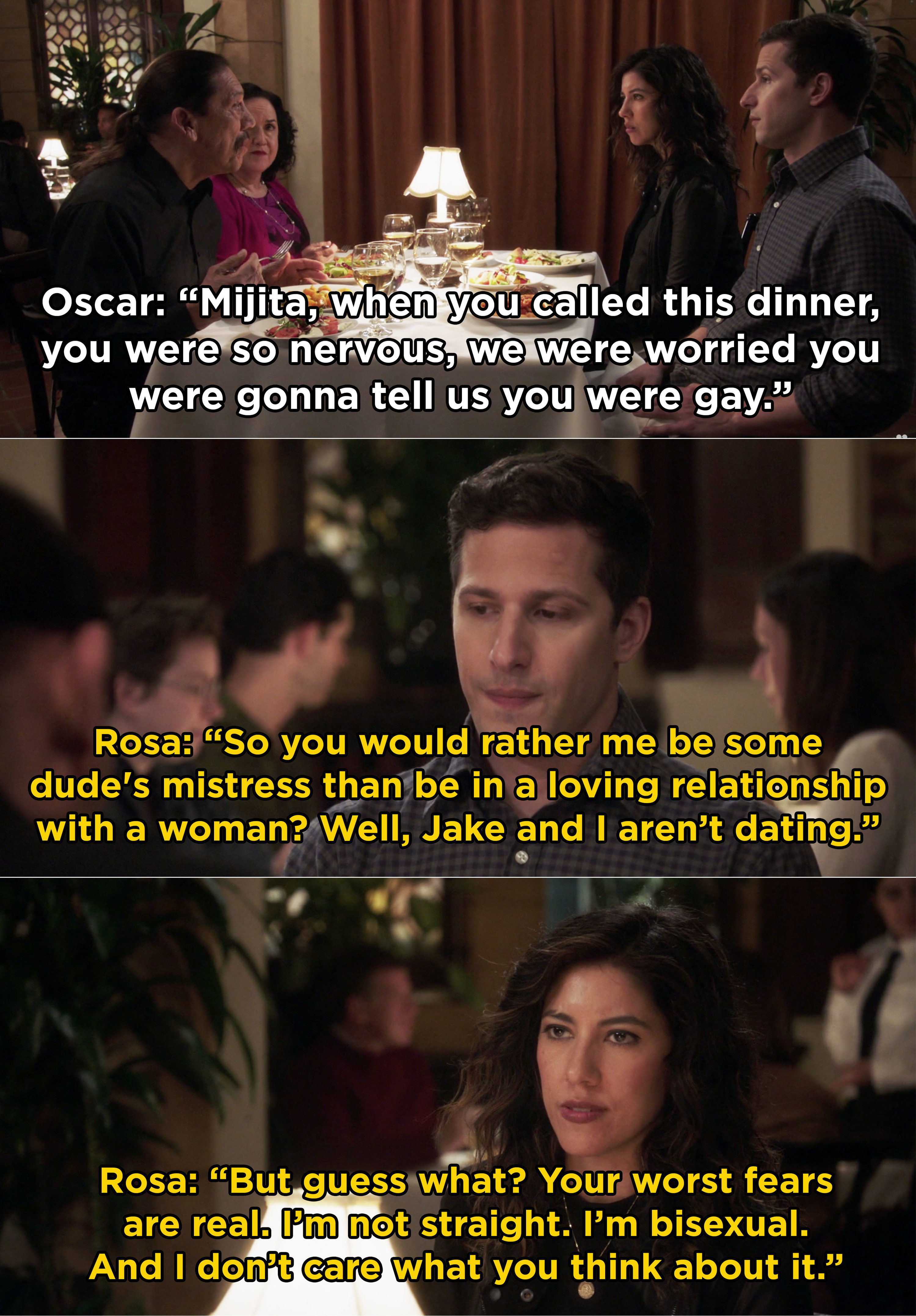 16.
On Shadowhunters, when Alec kissed Magnus for the first time in front of everyone at his own wedding.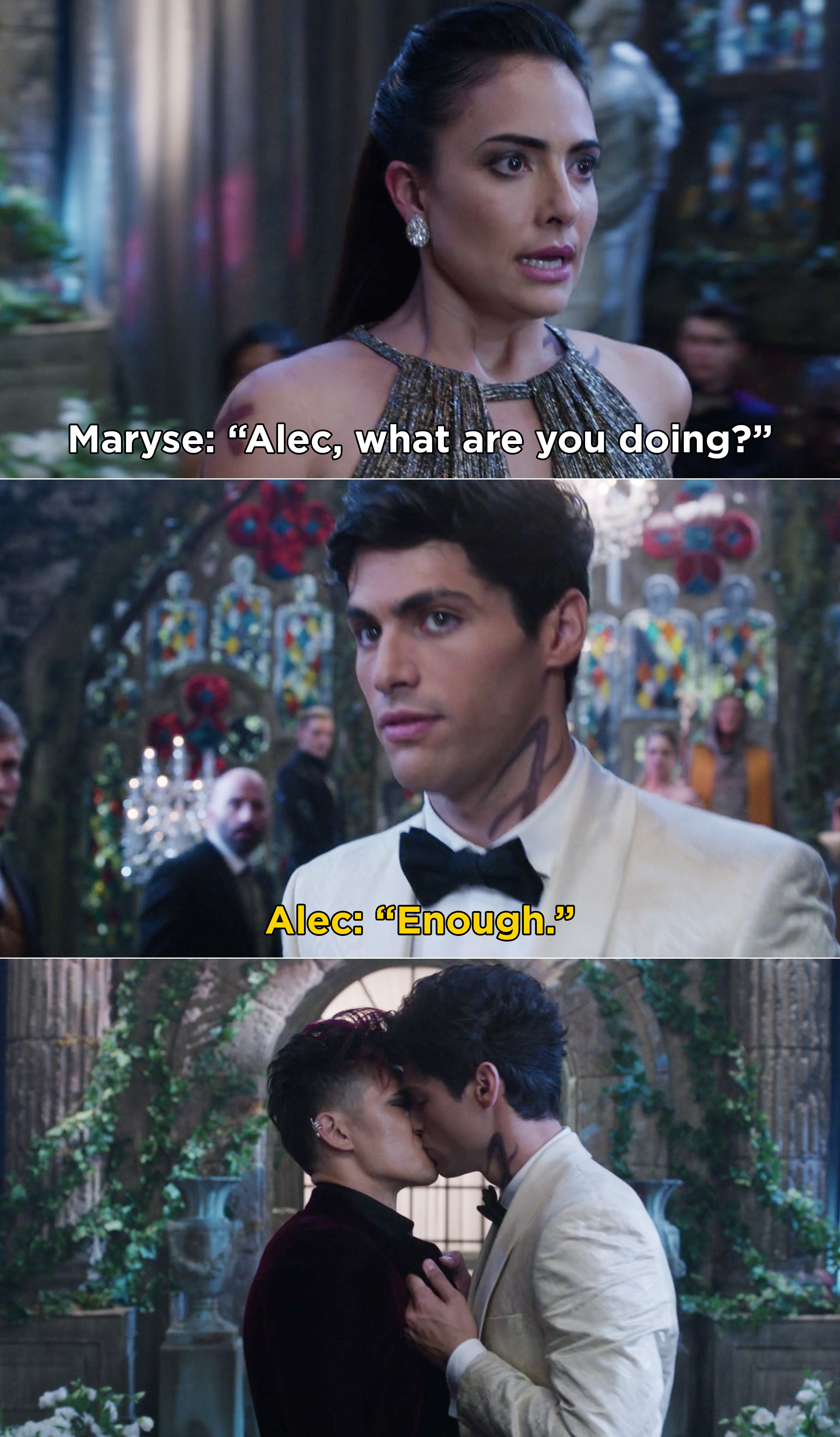 17.
On Glee, when Santana told her grandmother how much she loved Brittany.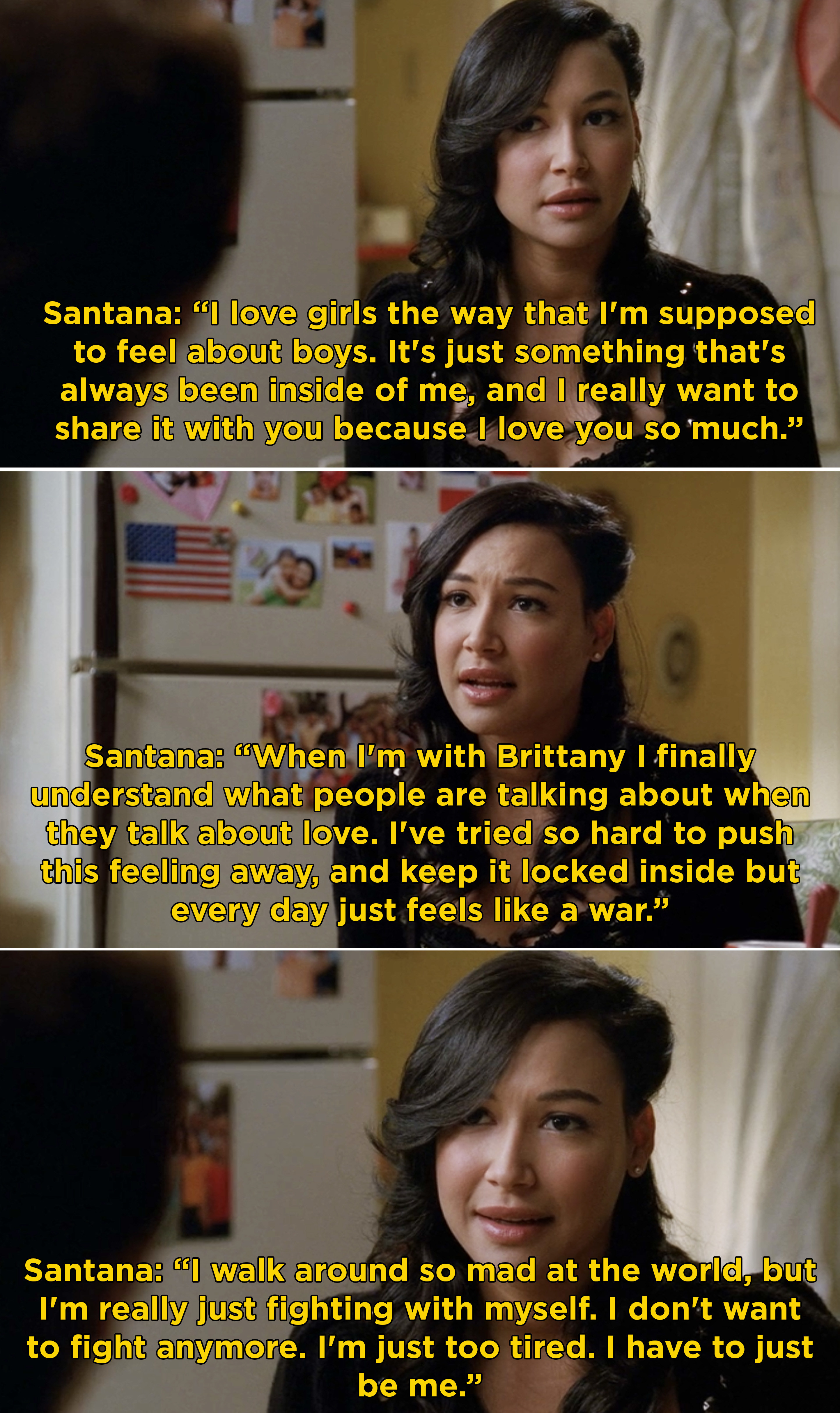 18.
Also on Glee, when Kurt realized that he could be anything and told his dad he is gay.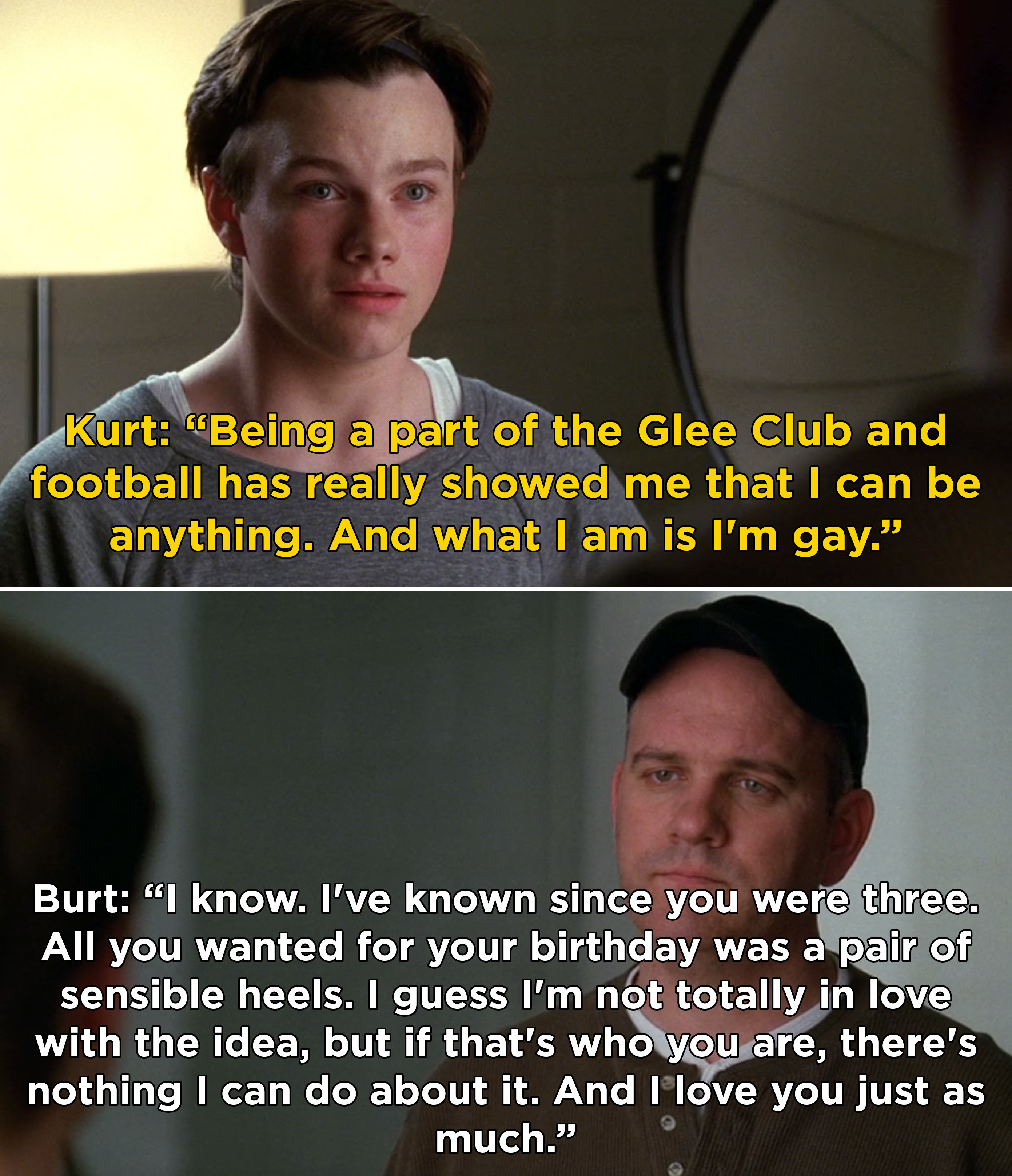 19.
On The Bold Type, when Kat came out to Jane and Sutton as bisexual after having sex with a guy.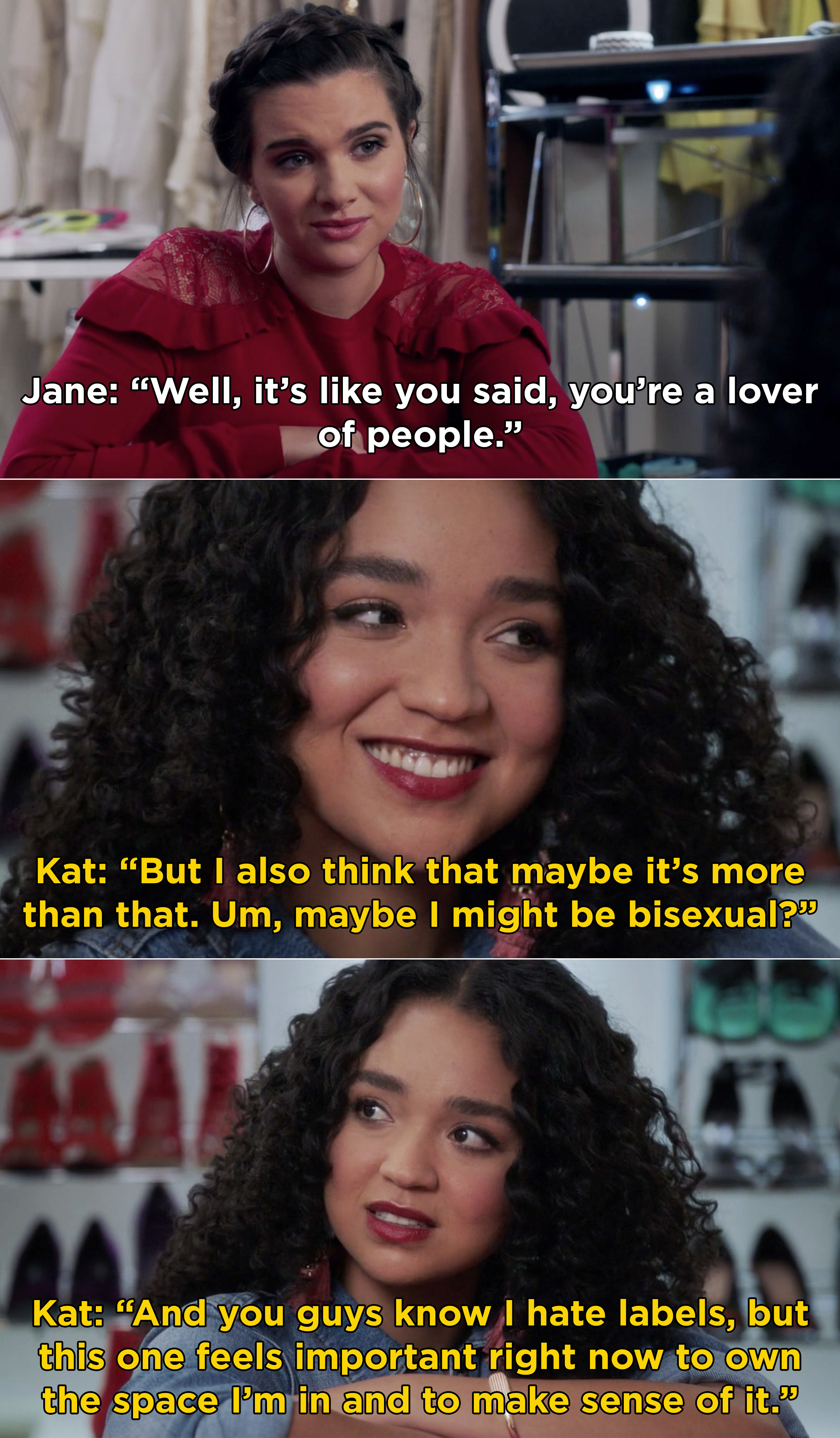 20.
On Ugly Betty, when Justin danced with Austin at Hilda's wedding reception.
21.
On Little Fires Everywhere, when Izzy revealed to Elena that she dated April for a year without her knowing.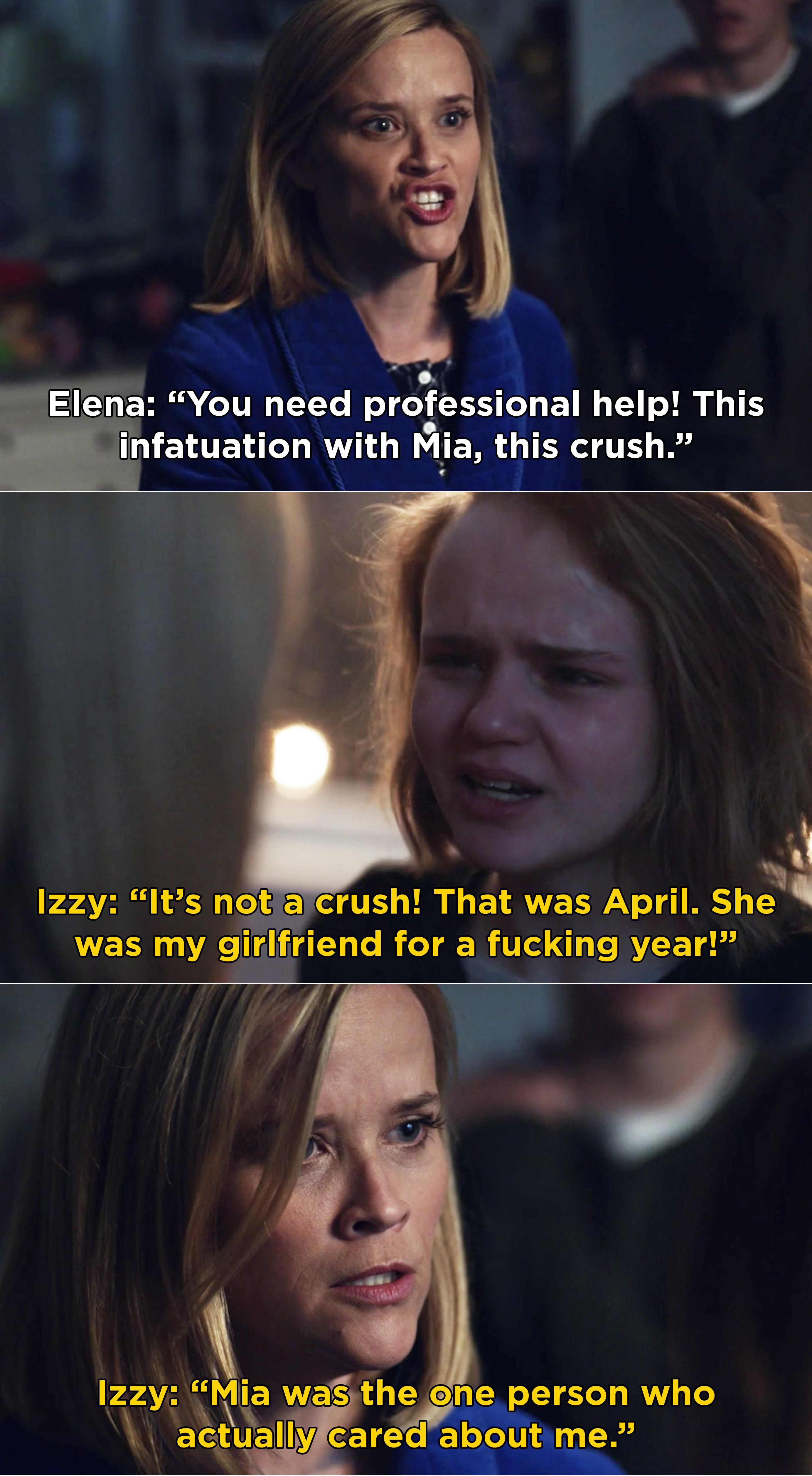 22.
On It's Always Sunny In Philadelphia, when Mac created a super moving dance to explain to his dad how he felt.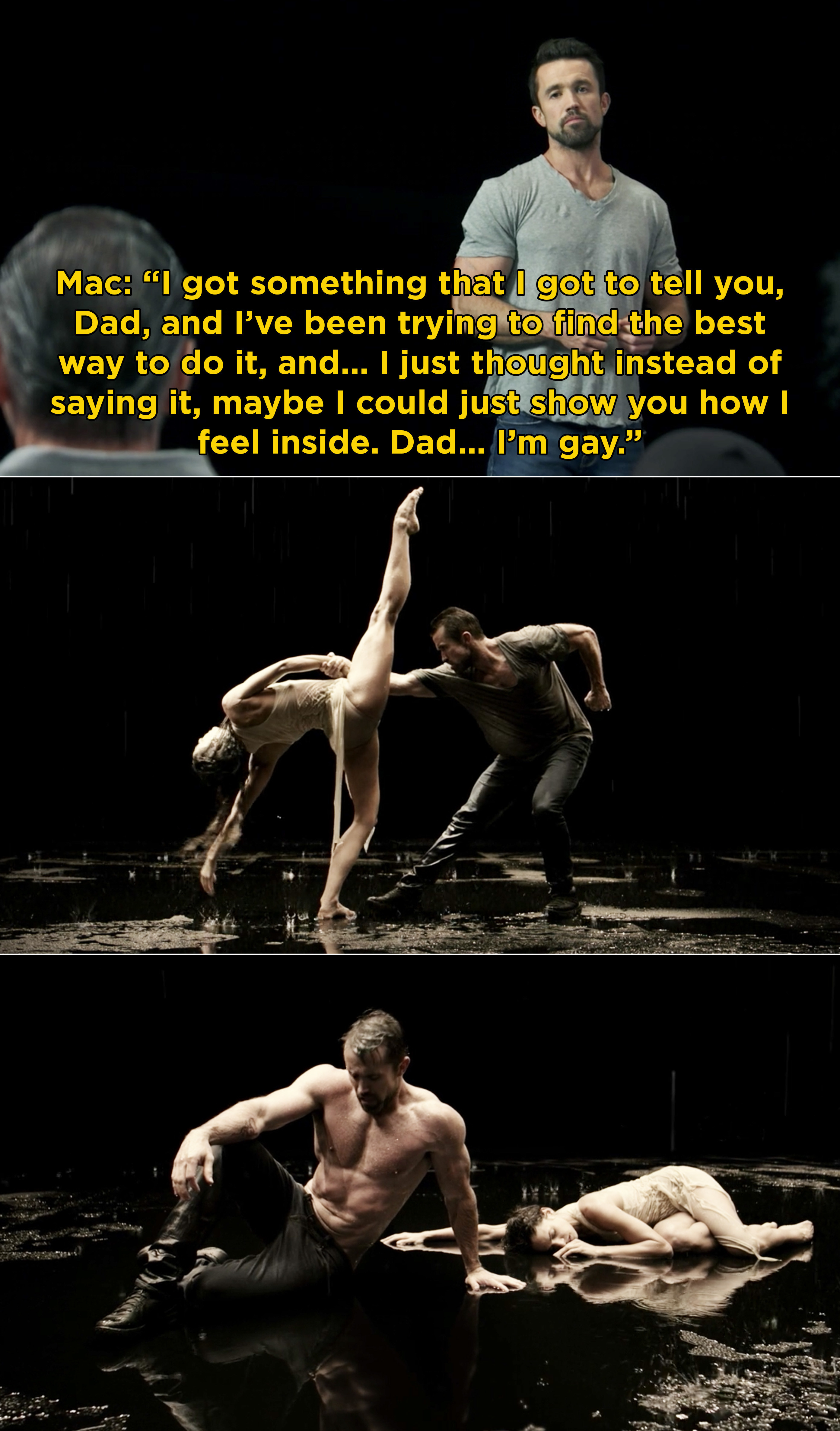 23.
On Sex Education, when Eric confidently told his dad that this is who he is and he's proud of it.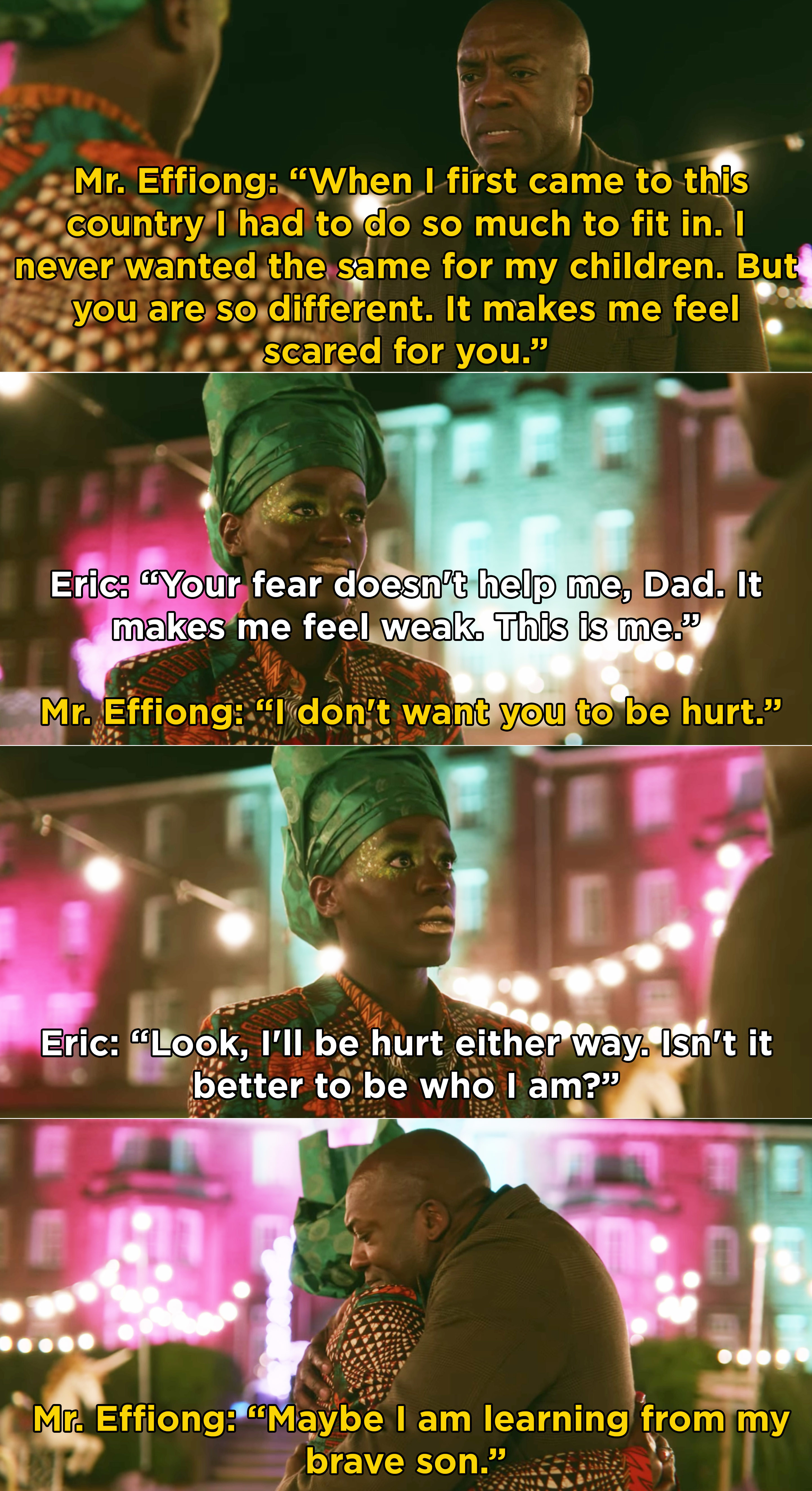 24.
On BoJack Horseman, when Todd finally said that he is asexual out loud.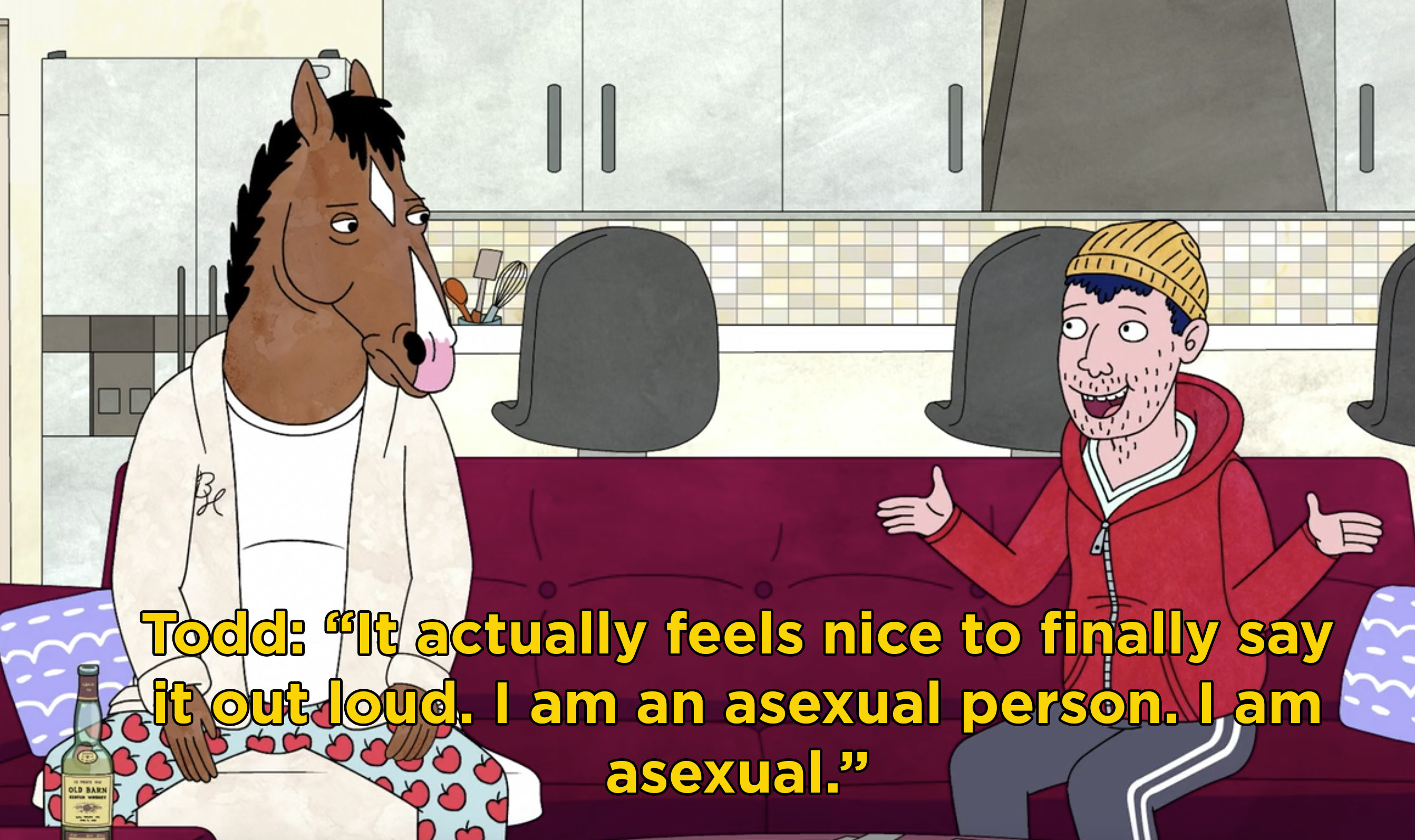 25.
On Pretty Little Liars, when Emily came out to her dad while he was home.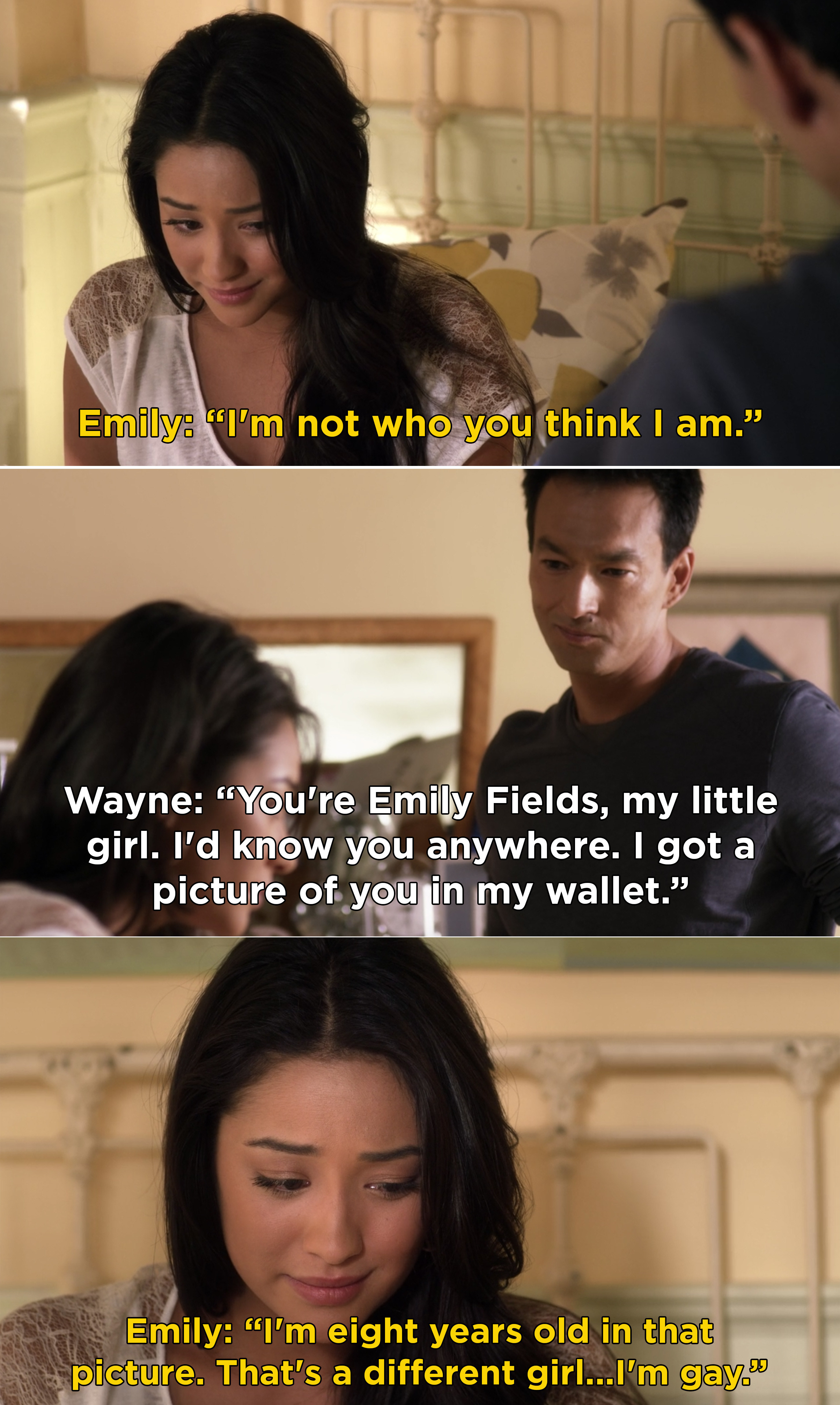 26.
On Good Girls, when Ben told Annie that he is a boy and Annie said she always wanted a son.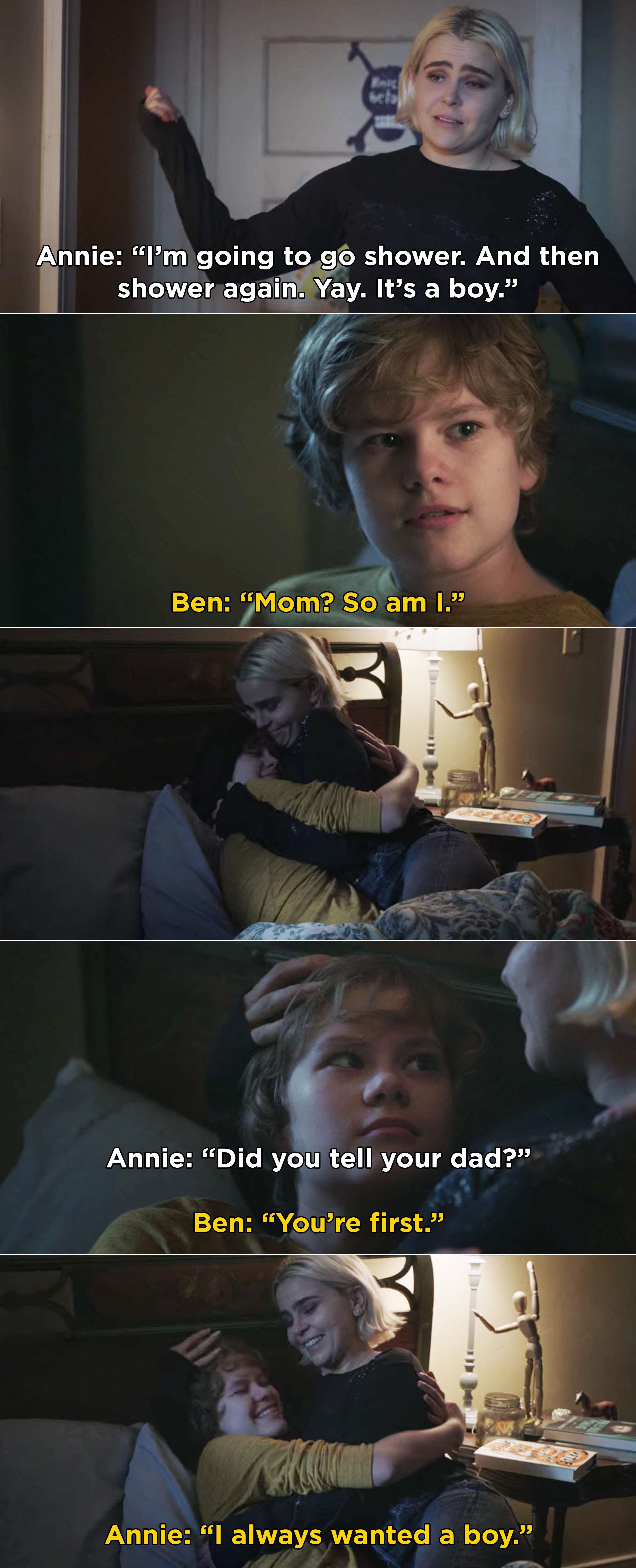 27.
On Buffy the Vampire Slayer, when Willow told Buffy that she liked Tara.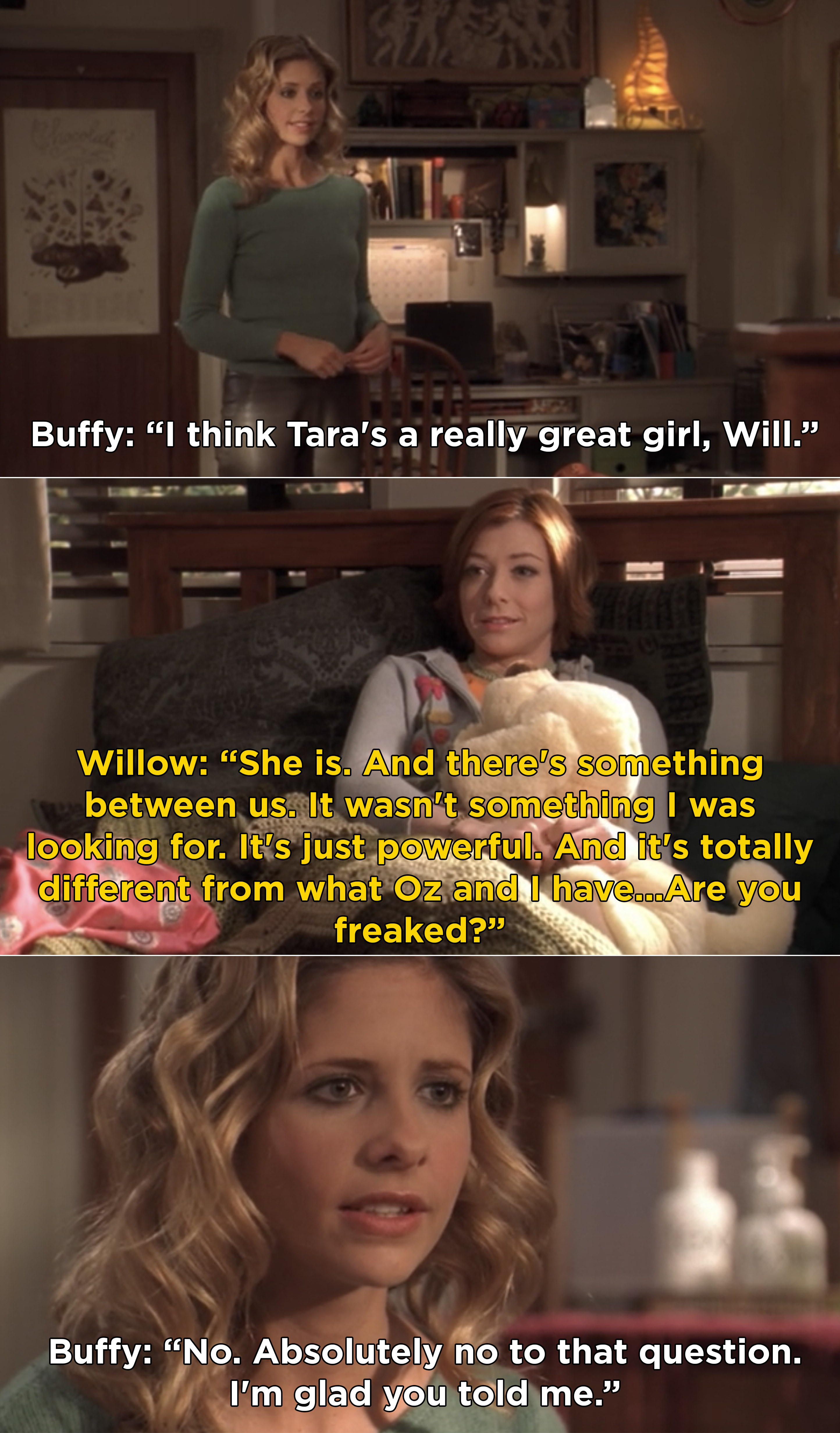 28.
On Wynonna Earp, when Waverly simply asked Wynonna if girls also liked scars.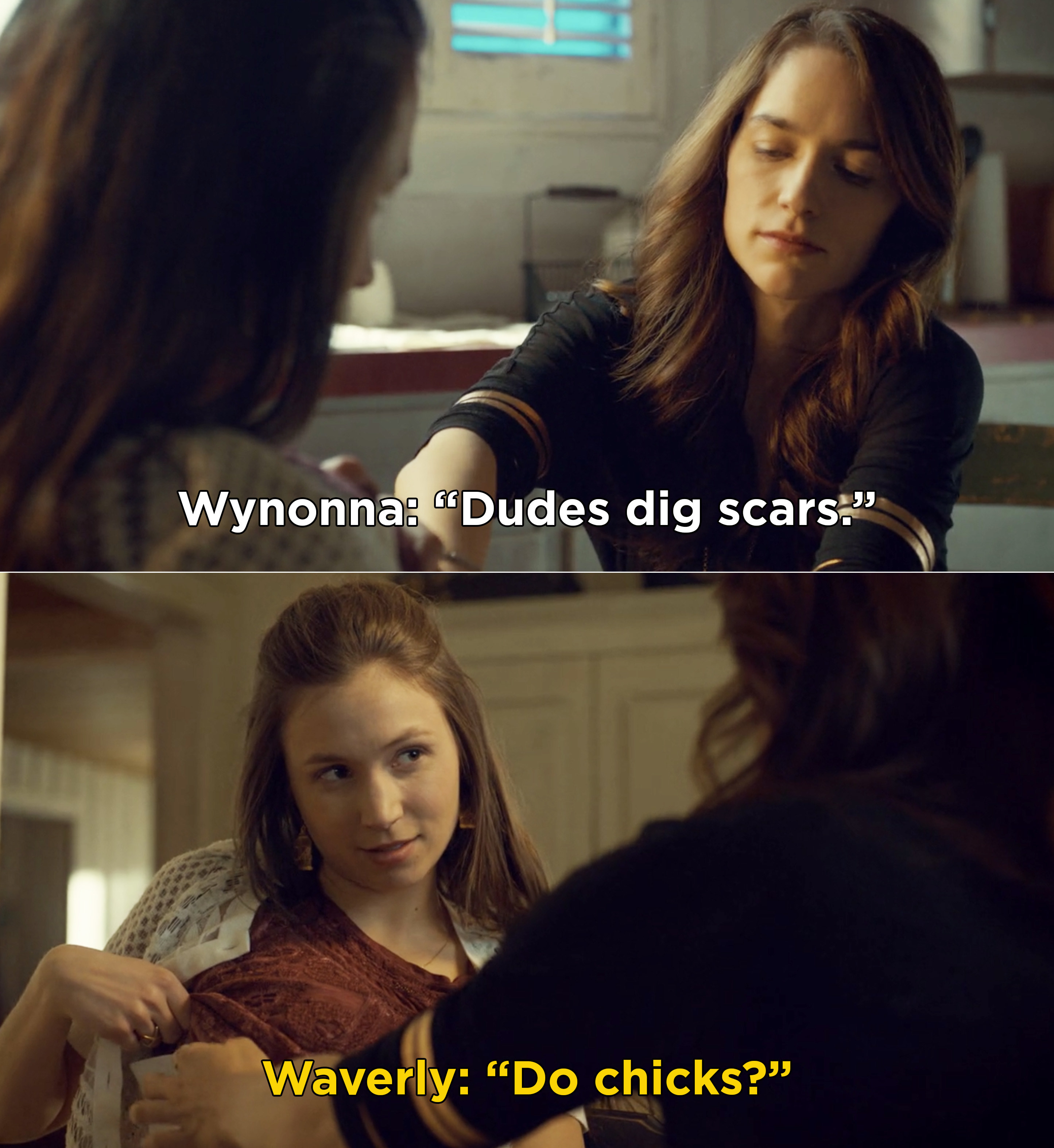 29.
On The Get Down, when Shao learned about Dizzee and Thor, and simply said that he had him.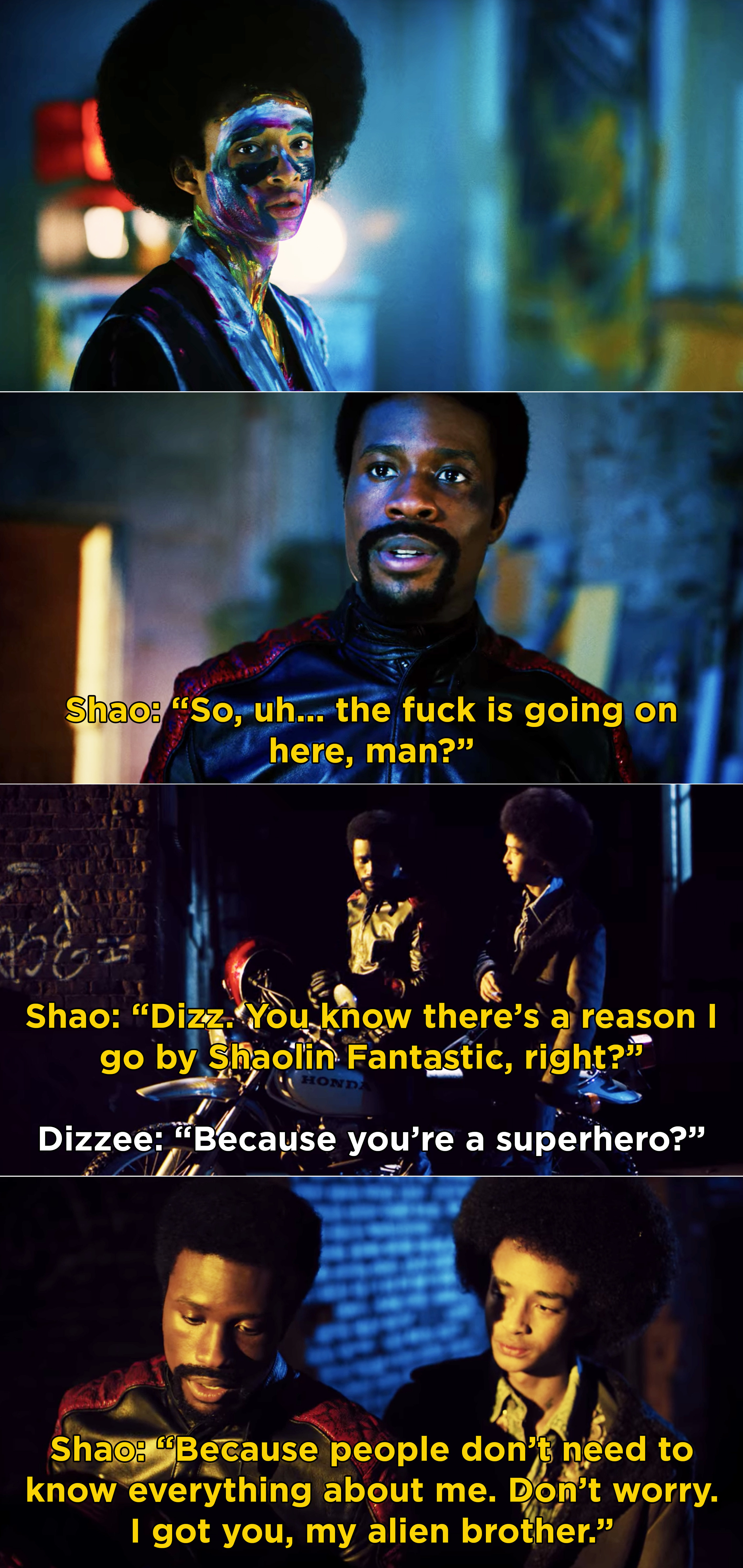 30.
On Arrow, when William got the chance to tell Oliver he was gay after going back in time.
31.
On Atypical, when Casey finally kissed Izzie after Izzie revealed that she had feelings for her.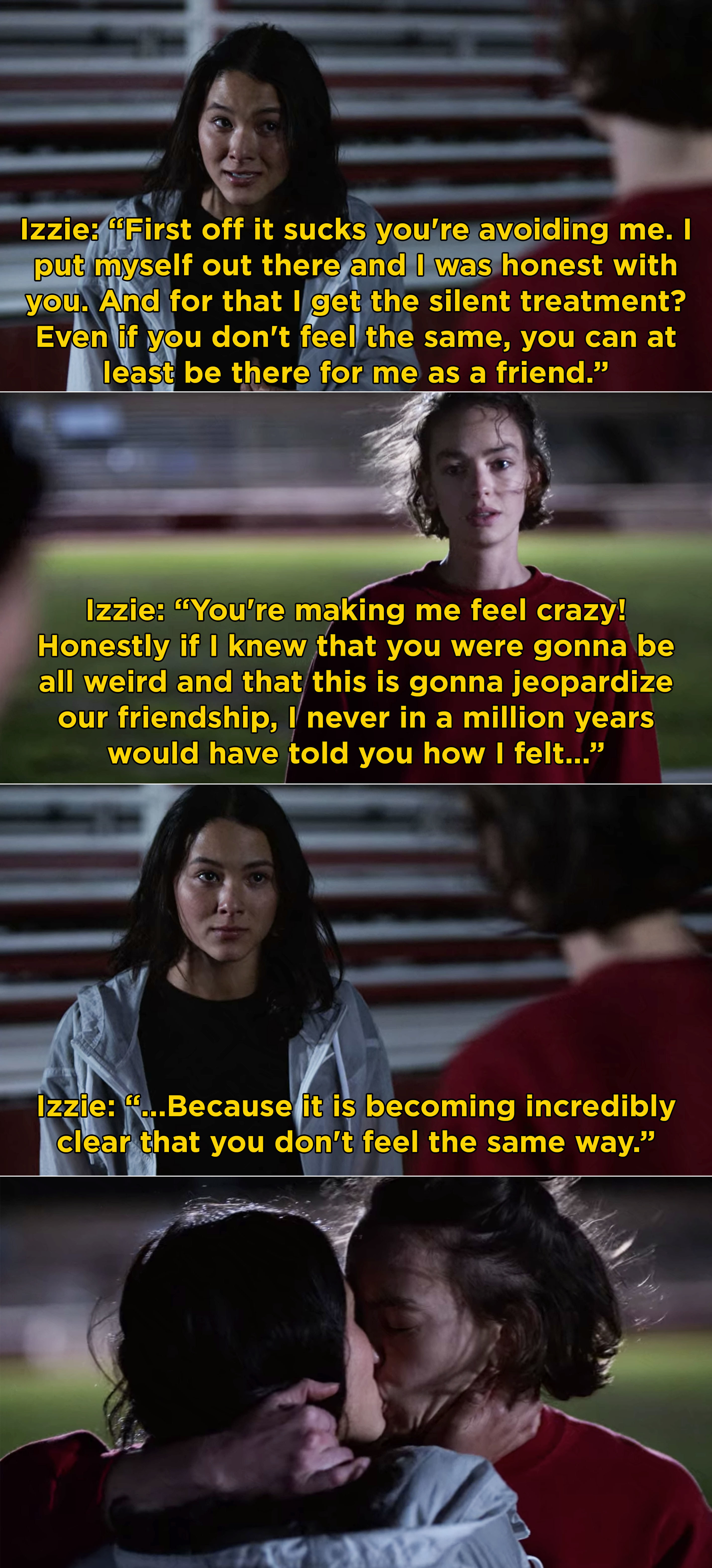 32.
On Derry Girls, when Clare told Erin that she was the one who wrote the essay about being a lesbian.

33.
And finally, on Riverdale, when Cheryl told Toni about loving a girl when she was younger, but her family didn't approve.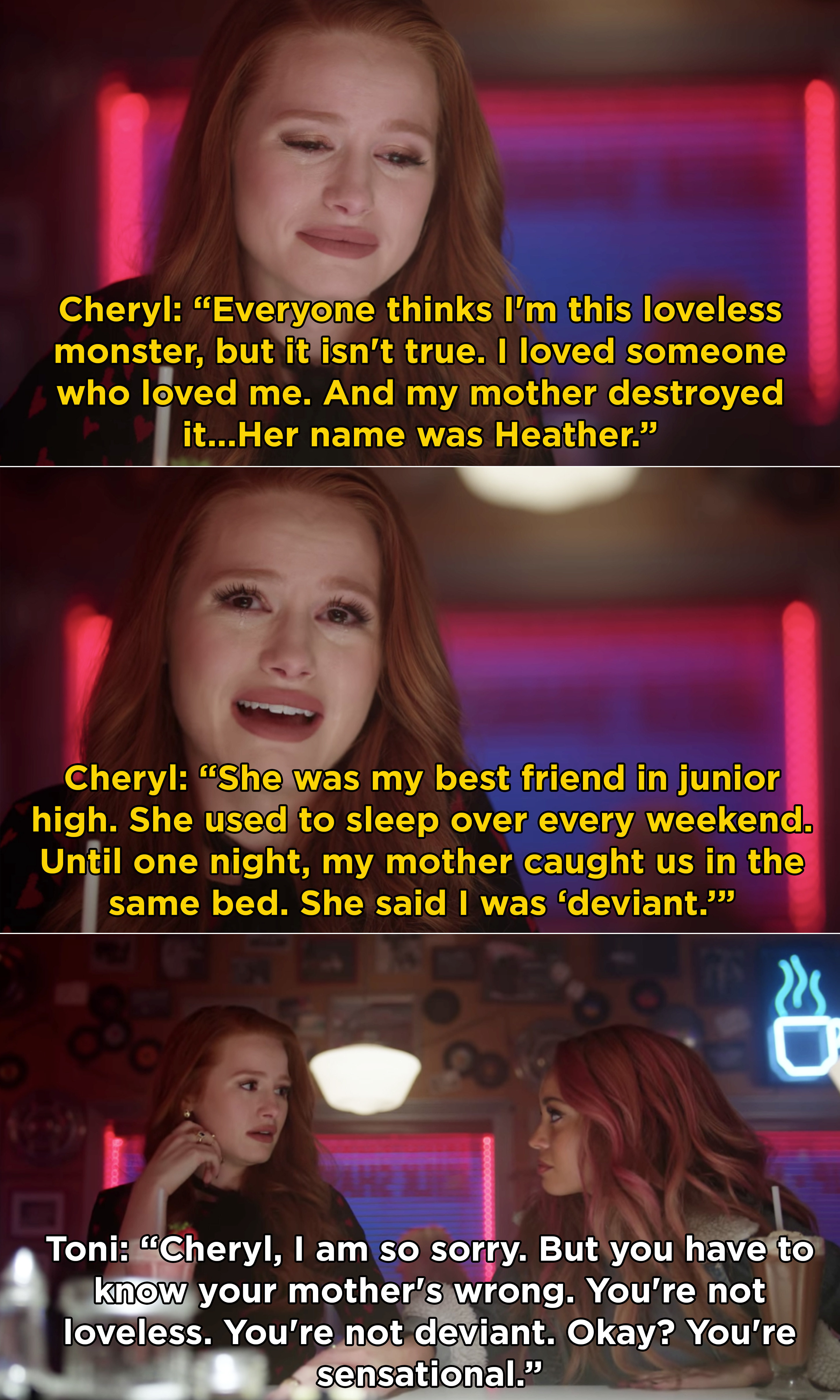 Some submissions have been edited for length and/or clarity.