🚨Warning: There are MASSIVE spoilers ahead for a ton of TV shows!🚨
1.
First, on Stranger Things, the original plan was to have Bob Newby die around Season 2, Episode 4 instead of in the penultimate episode of the season.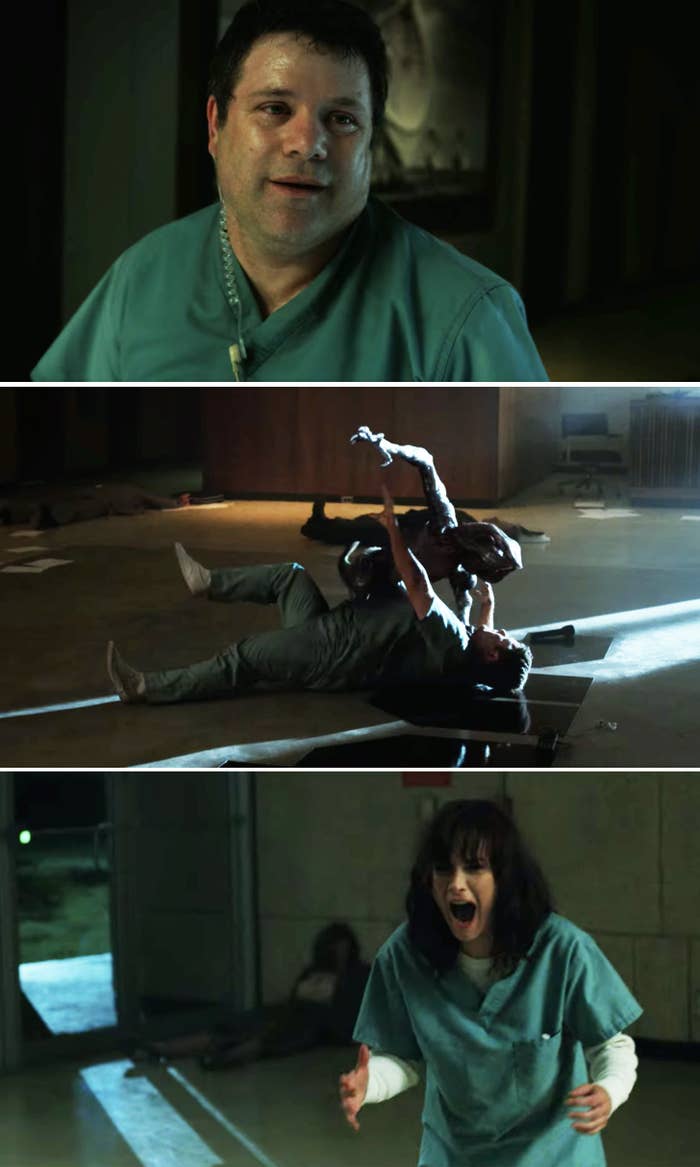 2.
On This Is Us, Mandy Moore had no idea that Milo Ventimiglia was actually going to be lying in the hospital bed when Rebecca finds out that Jack died.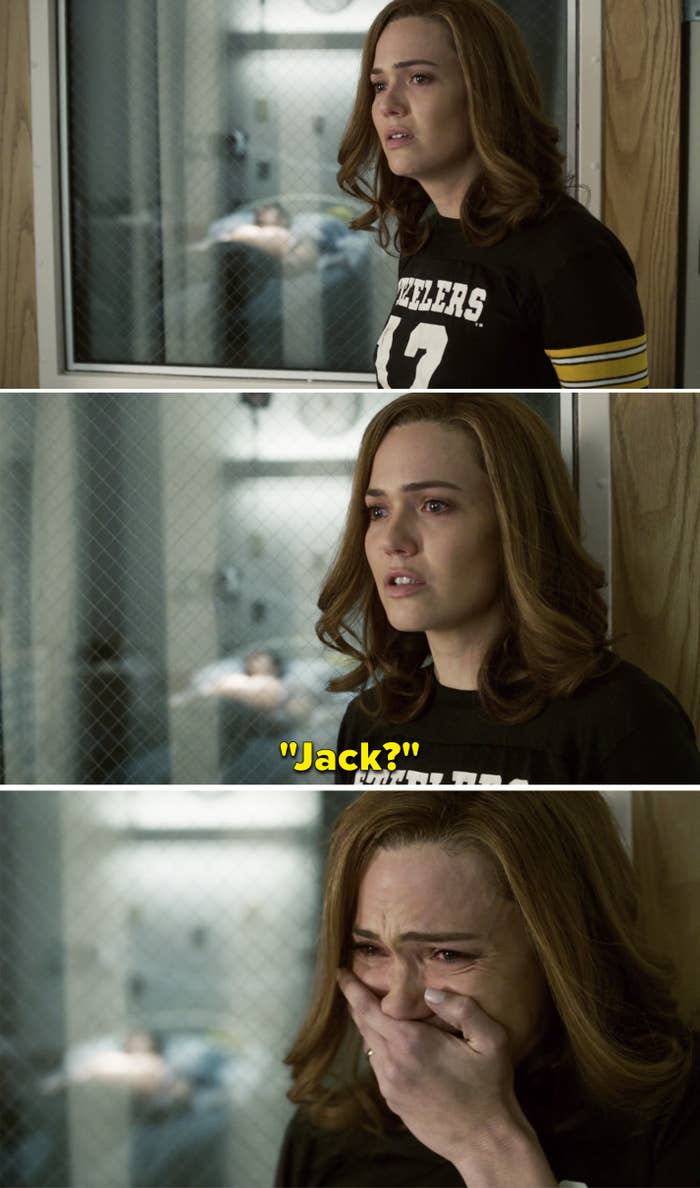 3.
And on This Is Us, even though Ron Cephas Jones knew William's death would happen — based on flash-forwards — he didn't want to know exactly when until the episode was written.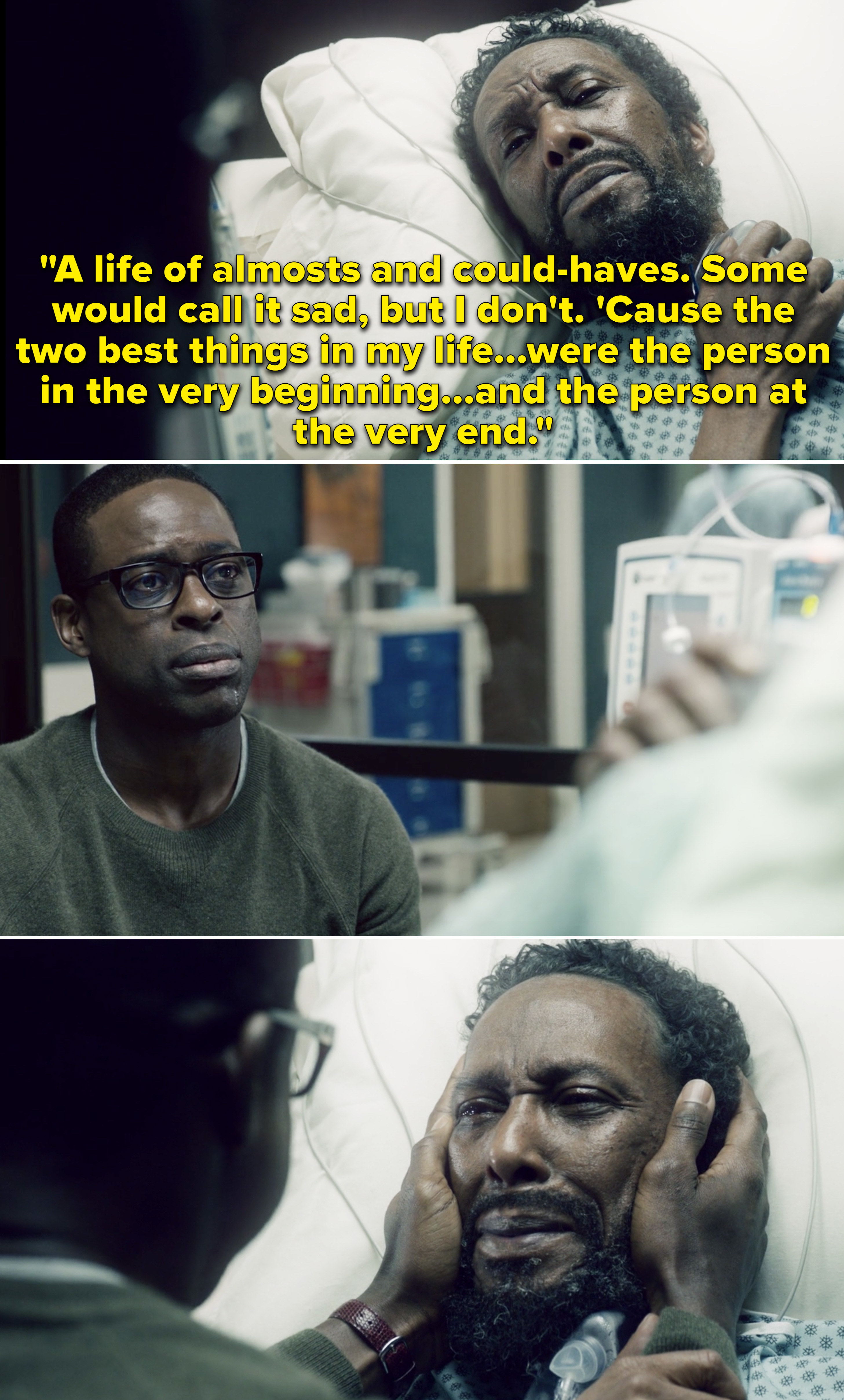 4.
After Lexa's shocking and awful death on The 100, fans raised over $100,000 for The Trevor Project, a charity that assists LGBTQ+ teens. At the time of Lexa's death, over 25 lesbian and bisexual characters had died on TV in 2016 alone.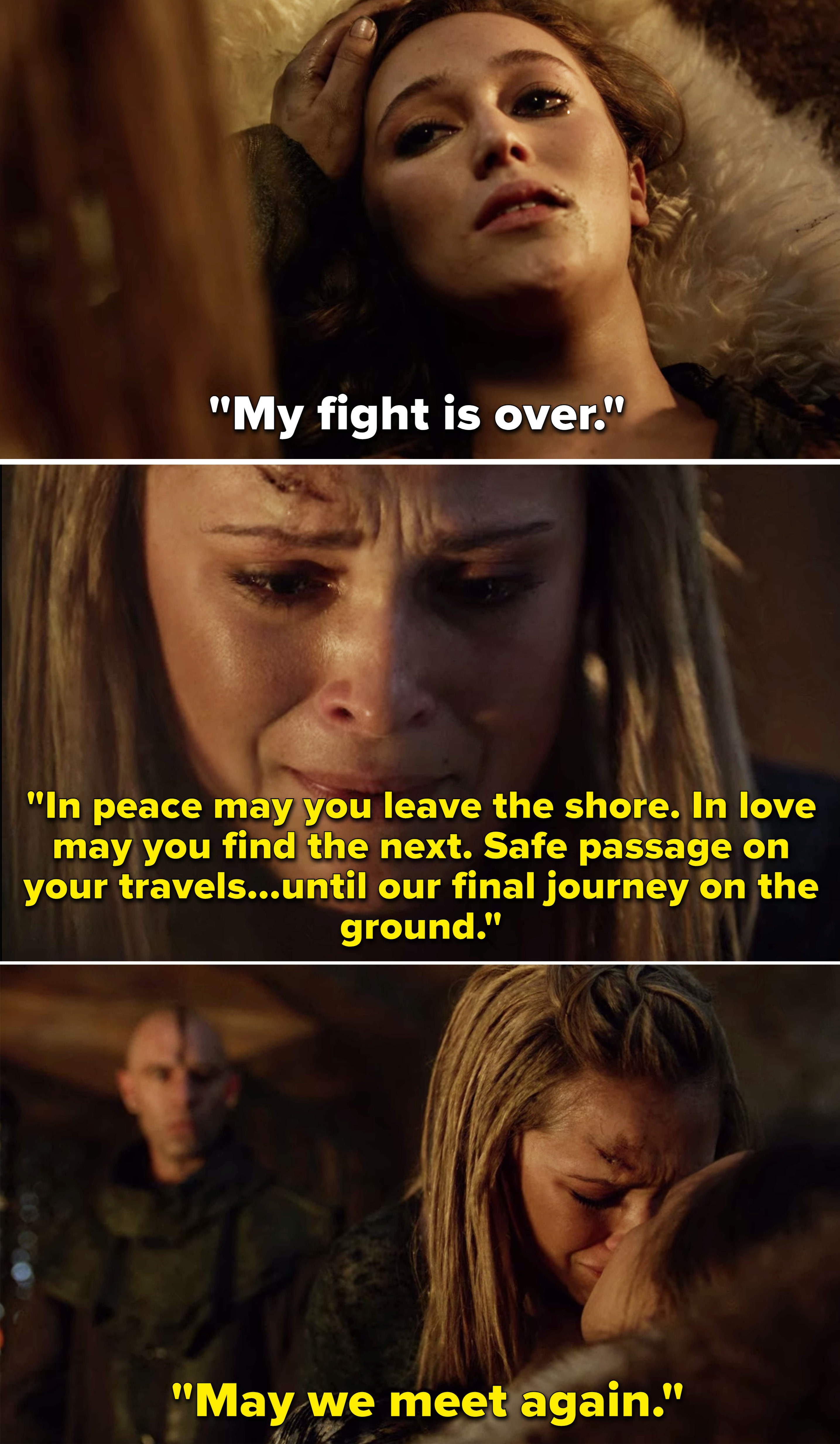 5.
On Grey's Anatomy, most of the cast members didn't know Lexie was going to die and Chyler Leigh was leaving the series until the table read for the Season 8 finale.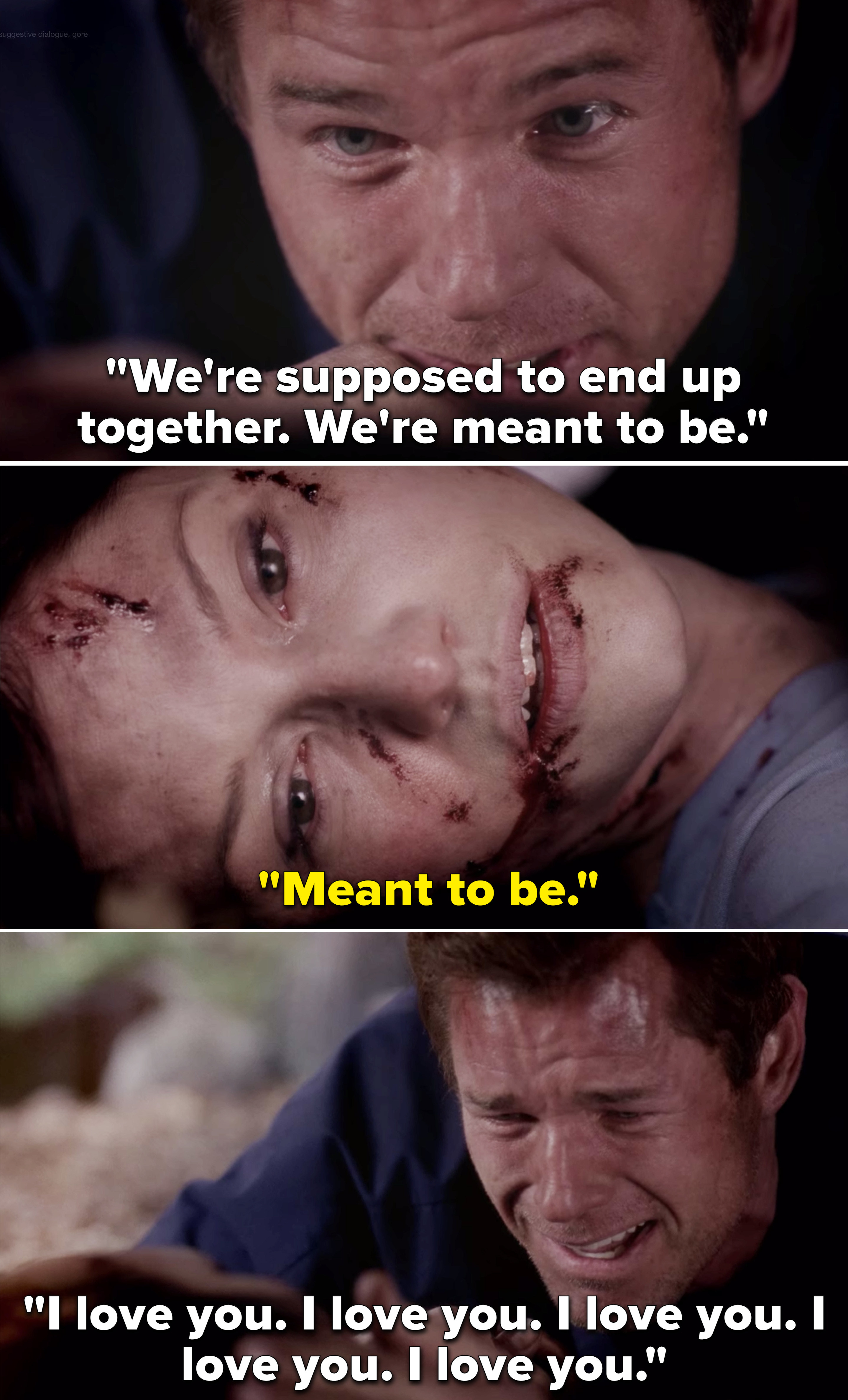 6.
On Bones, the very last scene John Francis Daley filmed was when Sweets is being zipped into a body bag. They shot the scene at midnight, most of the crew and writers had gone home, and some of the cast and producers were at Comic-Con, so he didn't get a chance to say goodbye.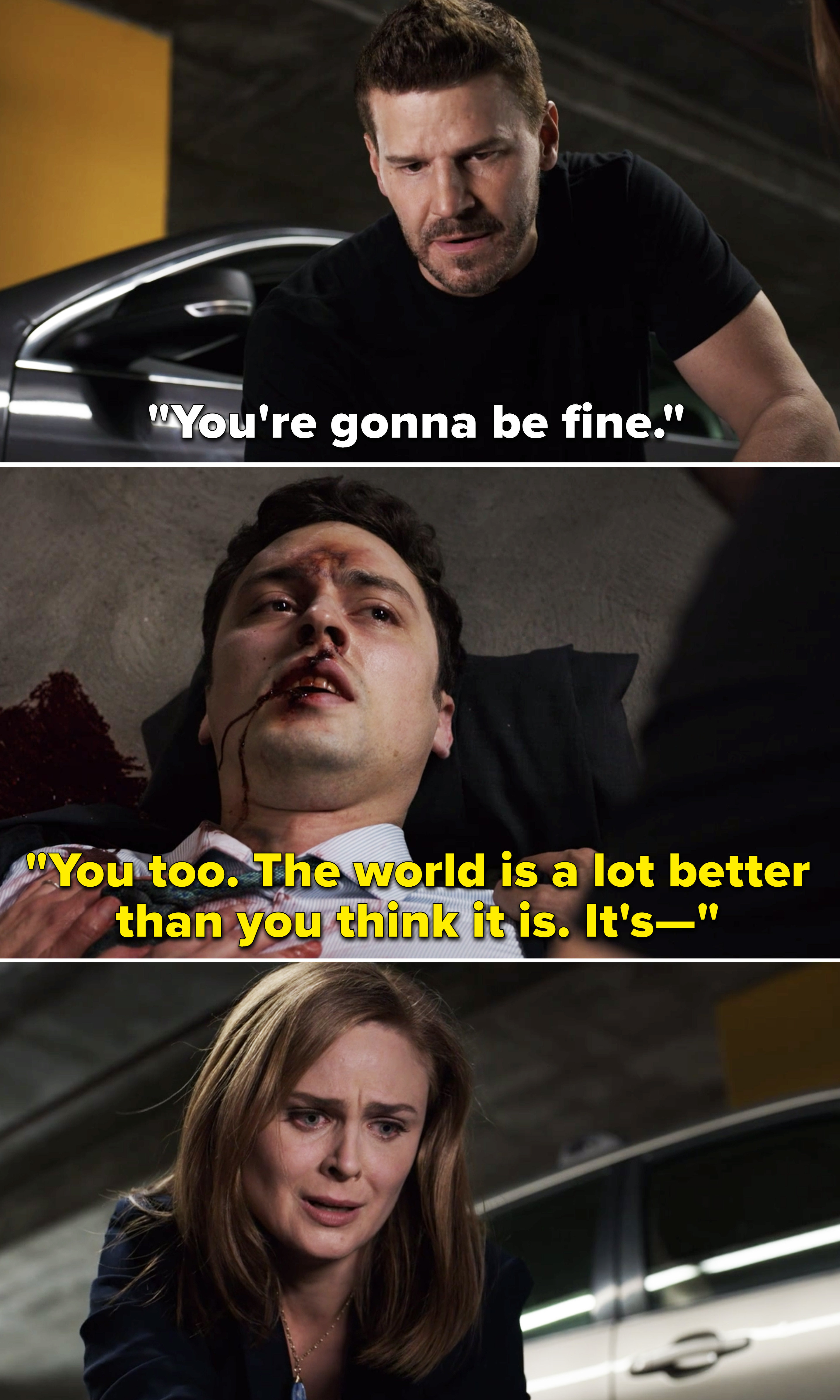 7.
On WandaVision, the moment when Wanda says goodbye to Vision before he dies (again) was written "very early and stayed pretty much as is," even though other aspects of the series finale changed.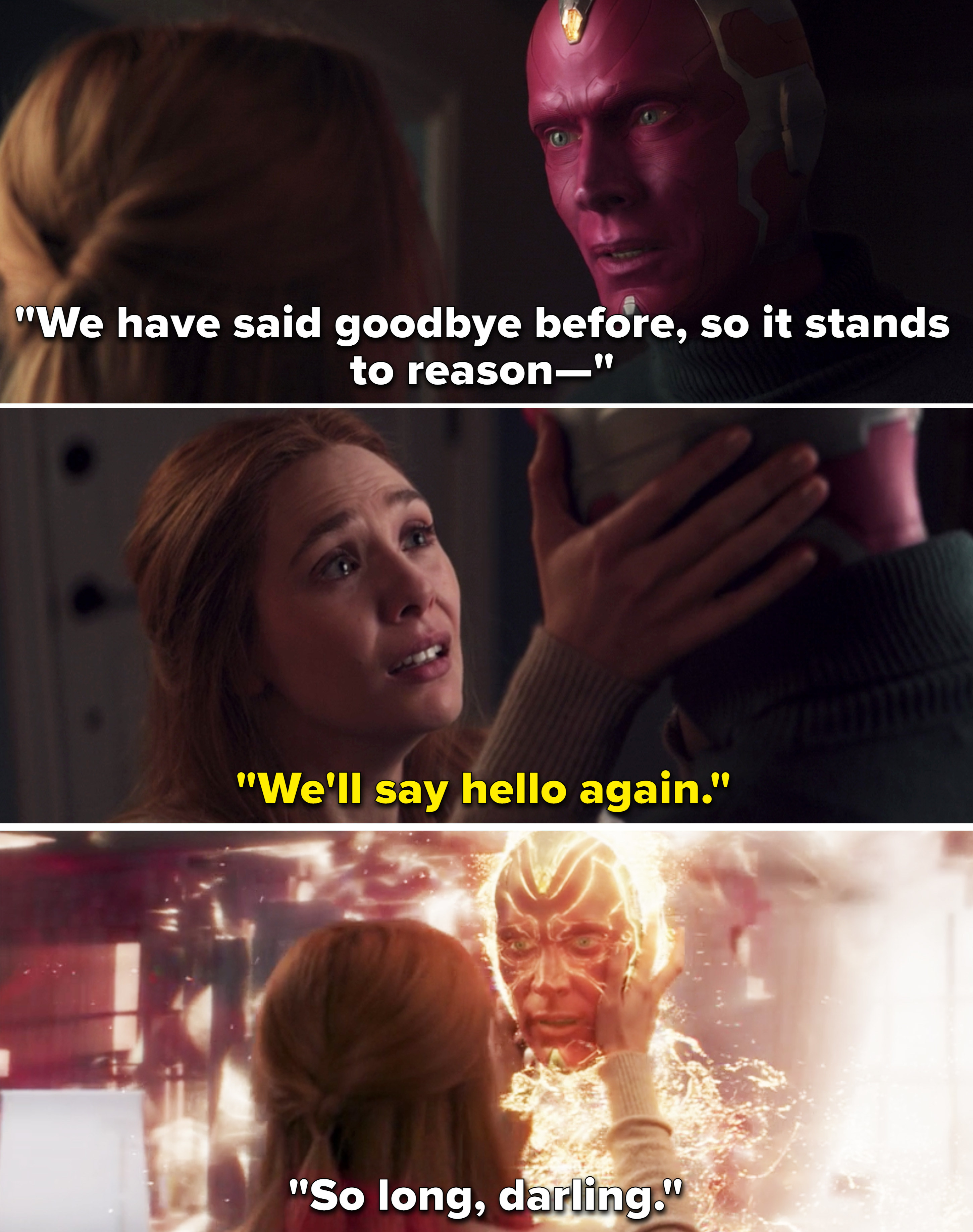 8.
On Orange Is the New Black, Samira Wiley knew about Poussey's tragic death for a "little over a year" before the final two episodes of Season 4 started production.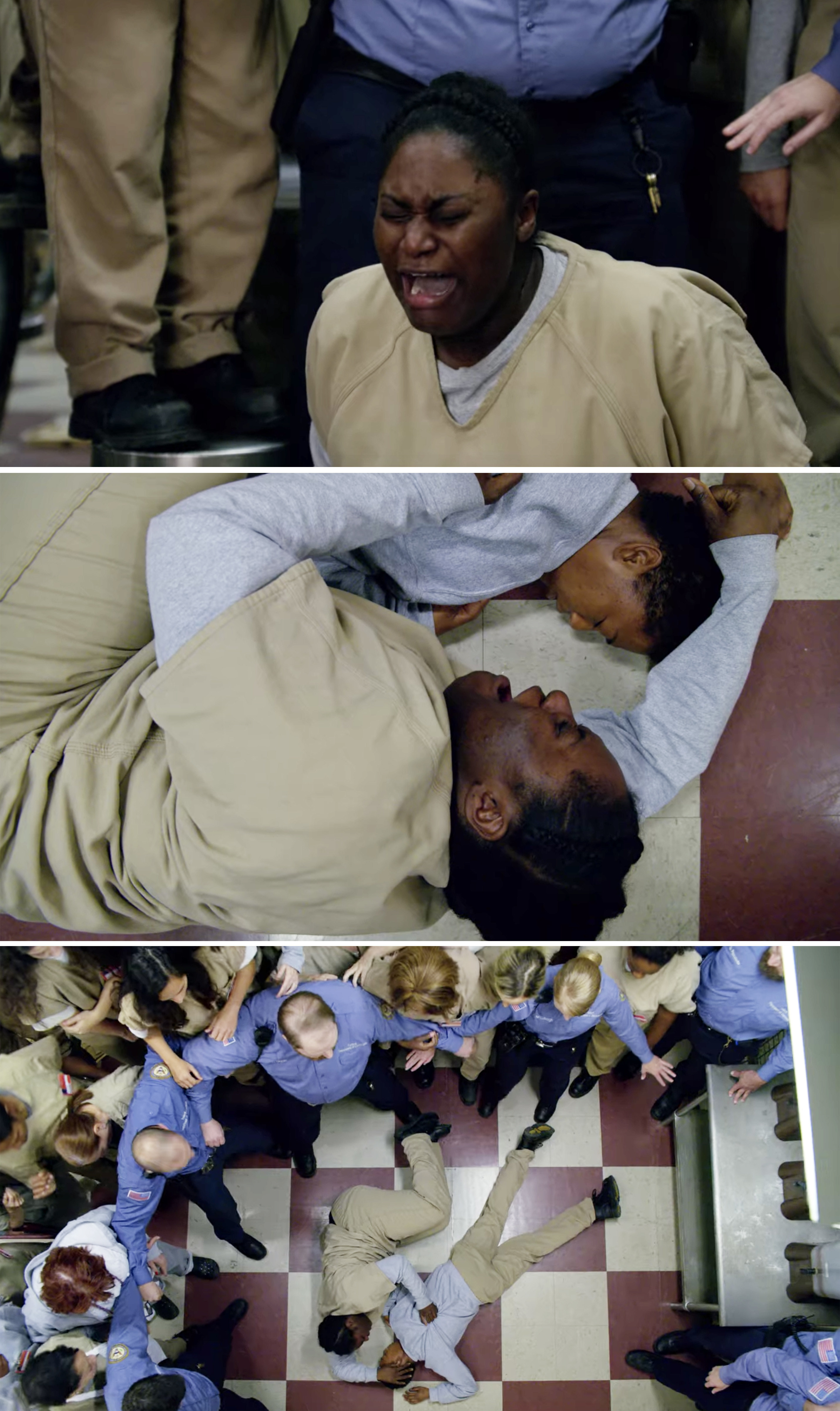 9.
On The Originals, Hayley's death was accidentally leaked on Twitter months before the episode aired when a writer posted the writers room's whiteboard, which detailed the outline for the final season.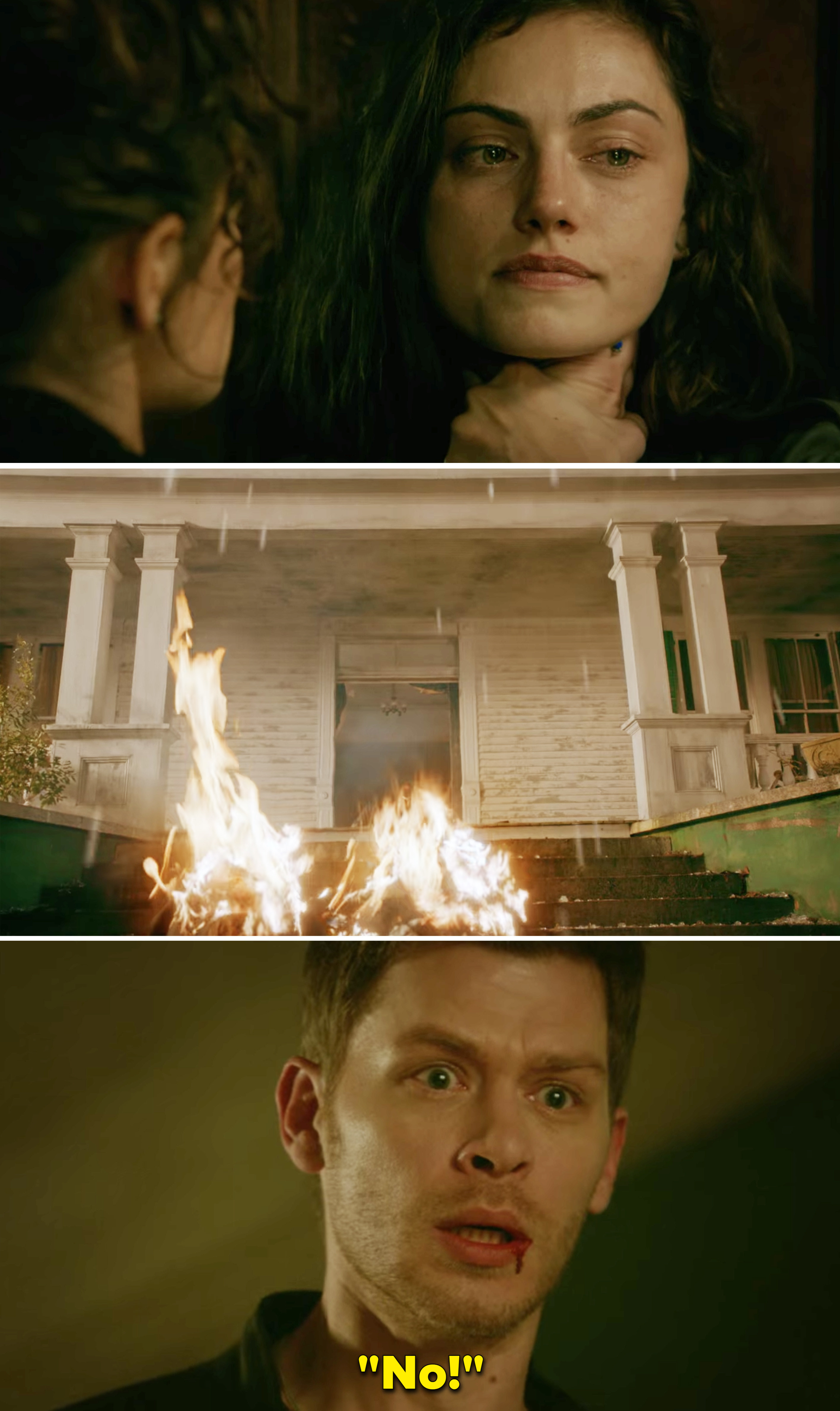 10.
Before filming "The Quarterback" episode of Glee, the cast and crew had a private memorial for Cory Monteith where people sang, and they honored both Cory and Finn Hudson.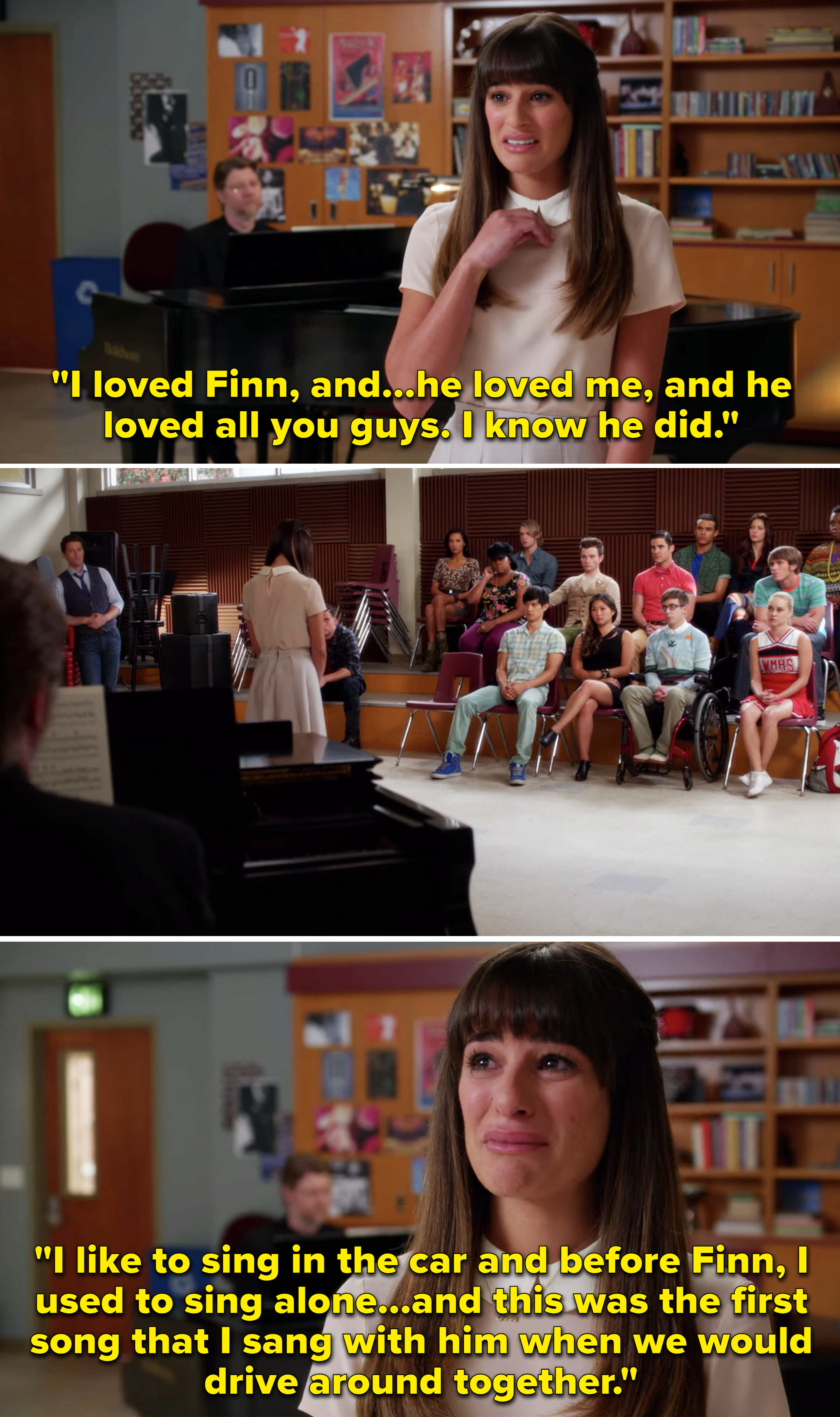 11.
The Haunting of Hill House creator and director Mike Flanagan said when he first thought of Nell's devastating arc, he started crying and that "The Bent-Neck Lady" was the episode that made him want to "make this show."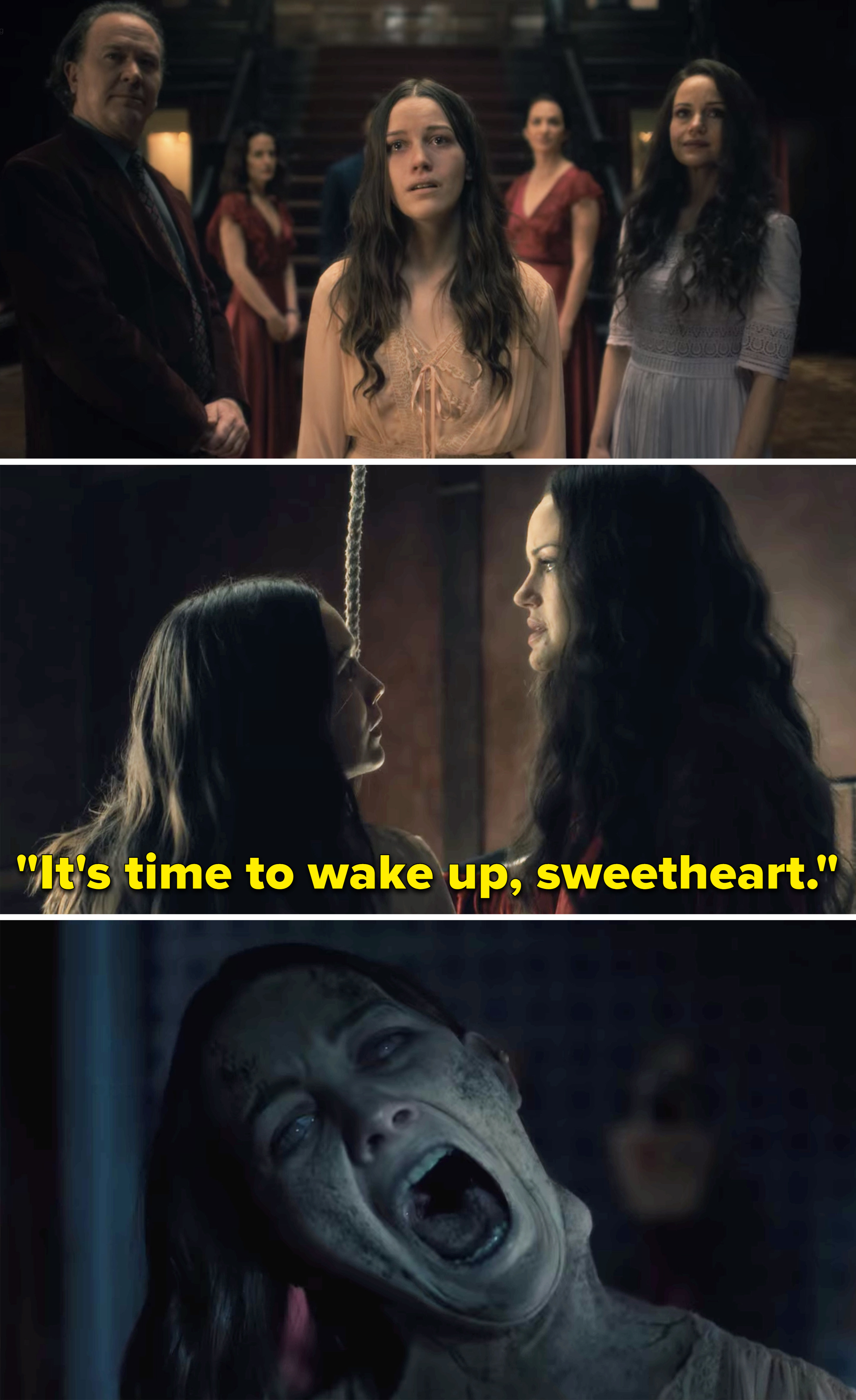 12.
On Sons of Anarchy, while you only see Jax, Tig, and Chibs during Opie's final moments, the entire cast was standing in front of Ryan Hurst so he could look at everyone during his last scene.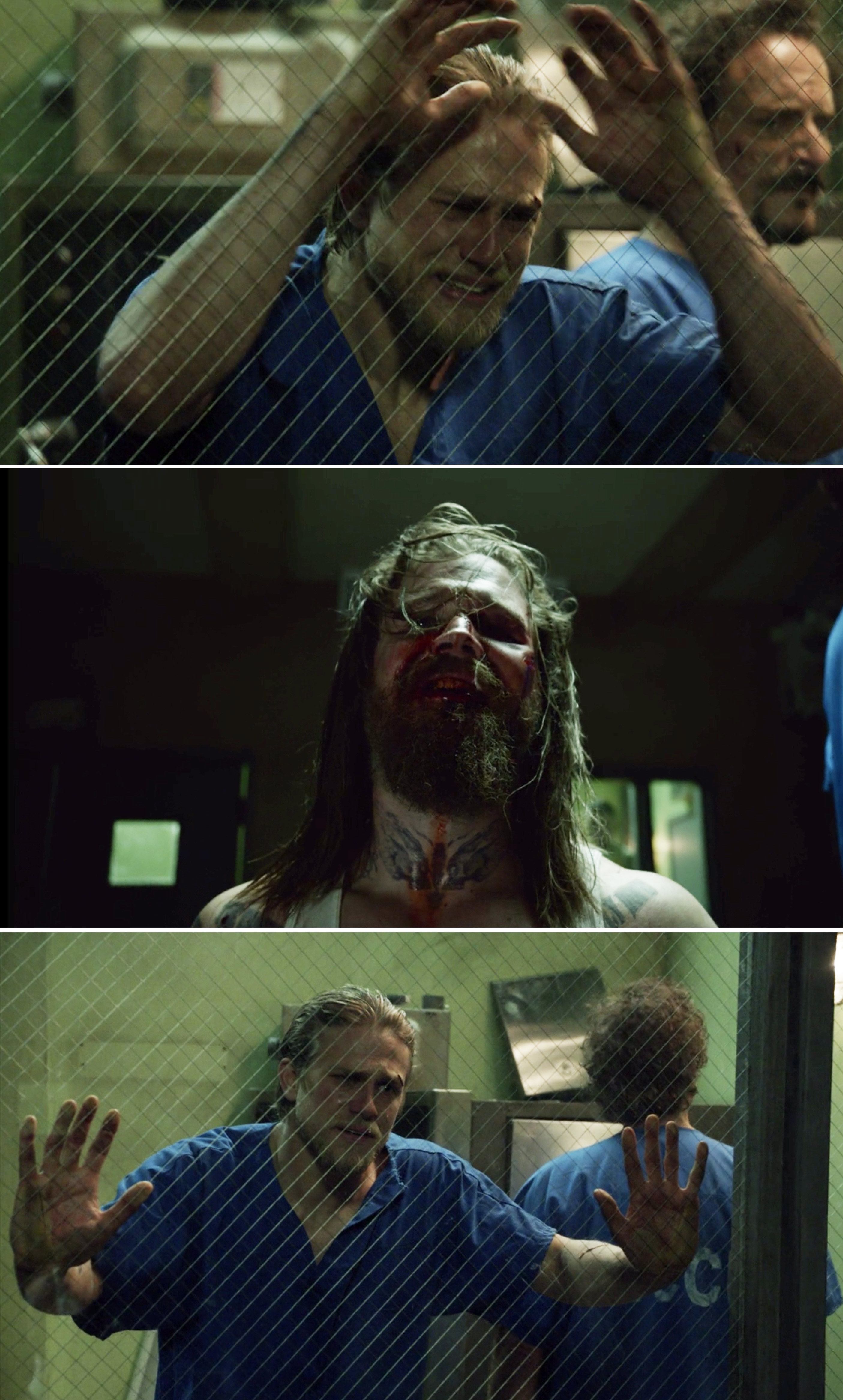 13.
Between The Walking Dead Season 6 finale and the Season 7 premiere, it took a total of six days to film Glenn and Abraham dying at the hands of Negan.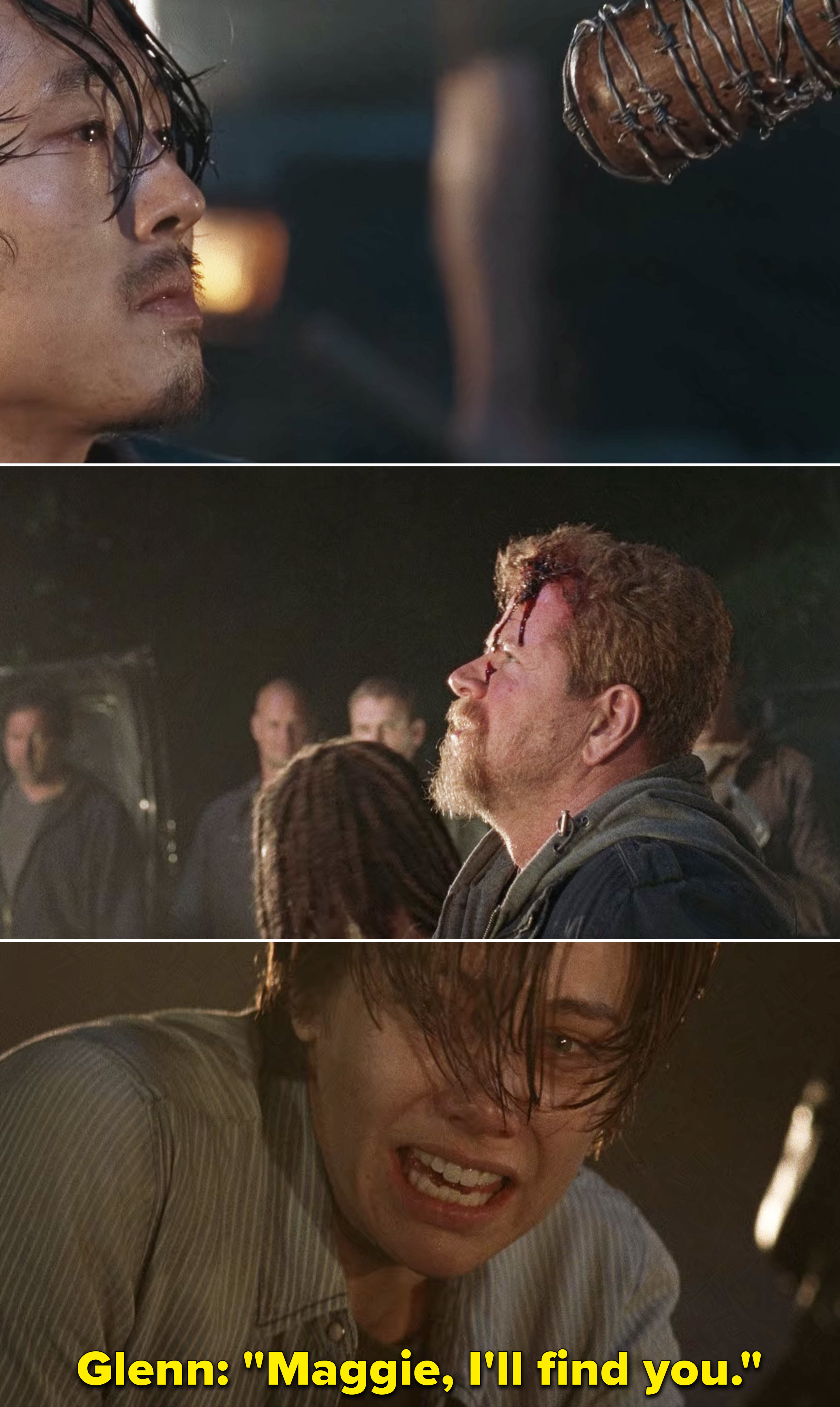 14.
On Riverdale, Luke Perry's family read the script for Fred's farewell episode before filming began. Luke's family provided real-life photos of him for Mary to look through in a scene.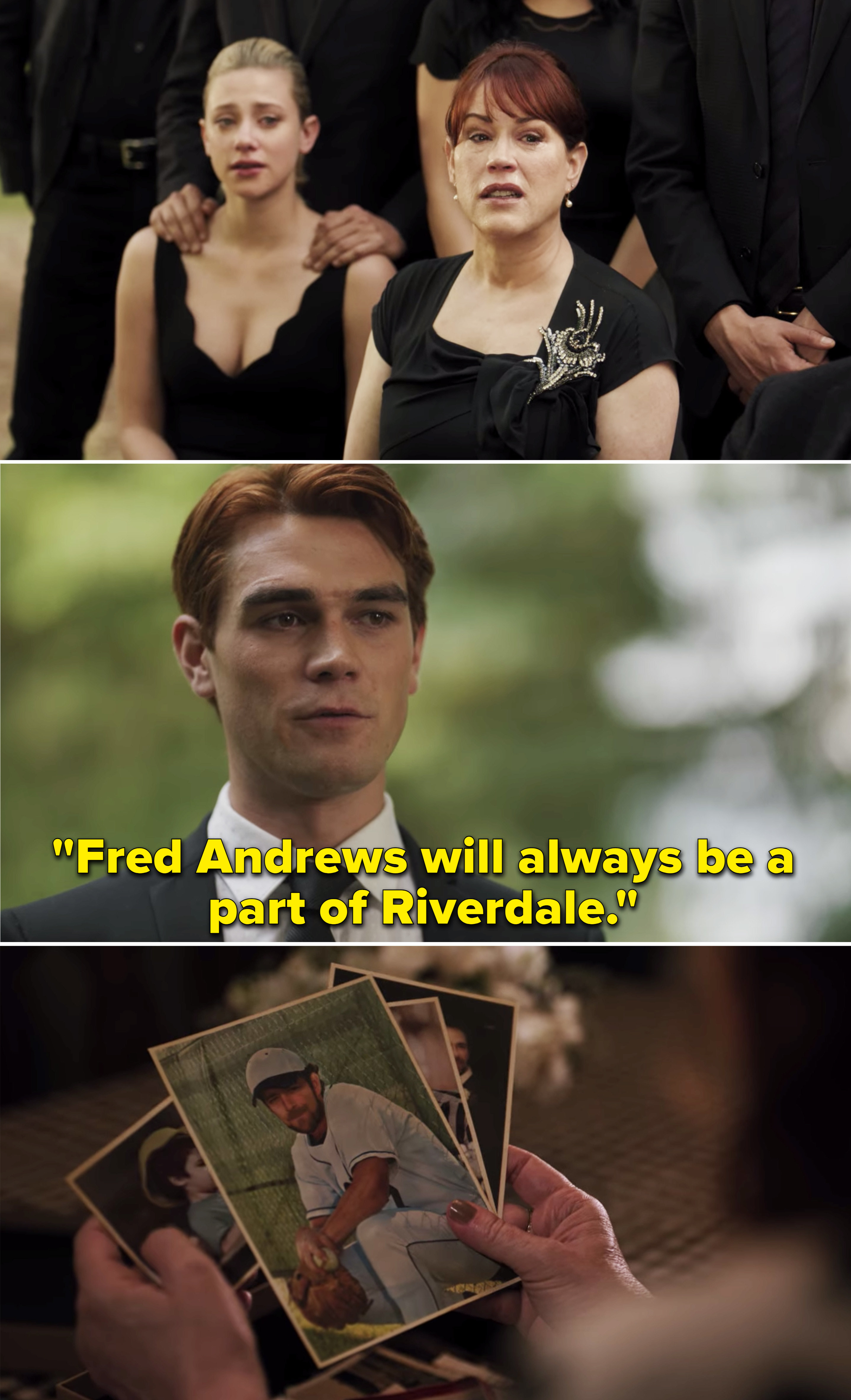 15.
On Game of Thrones, Richard Madden booked a flight right after filming the harrowing Red Wedding episode. He didn't even have time to change, so he was covered in fake blood and was sobbing on the plane.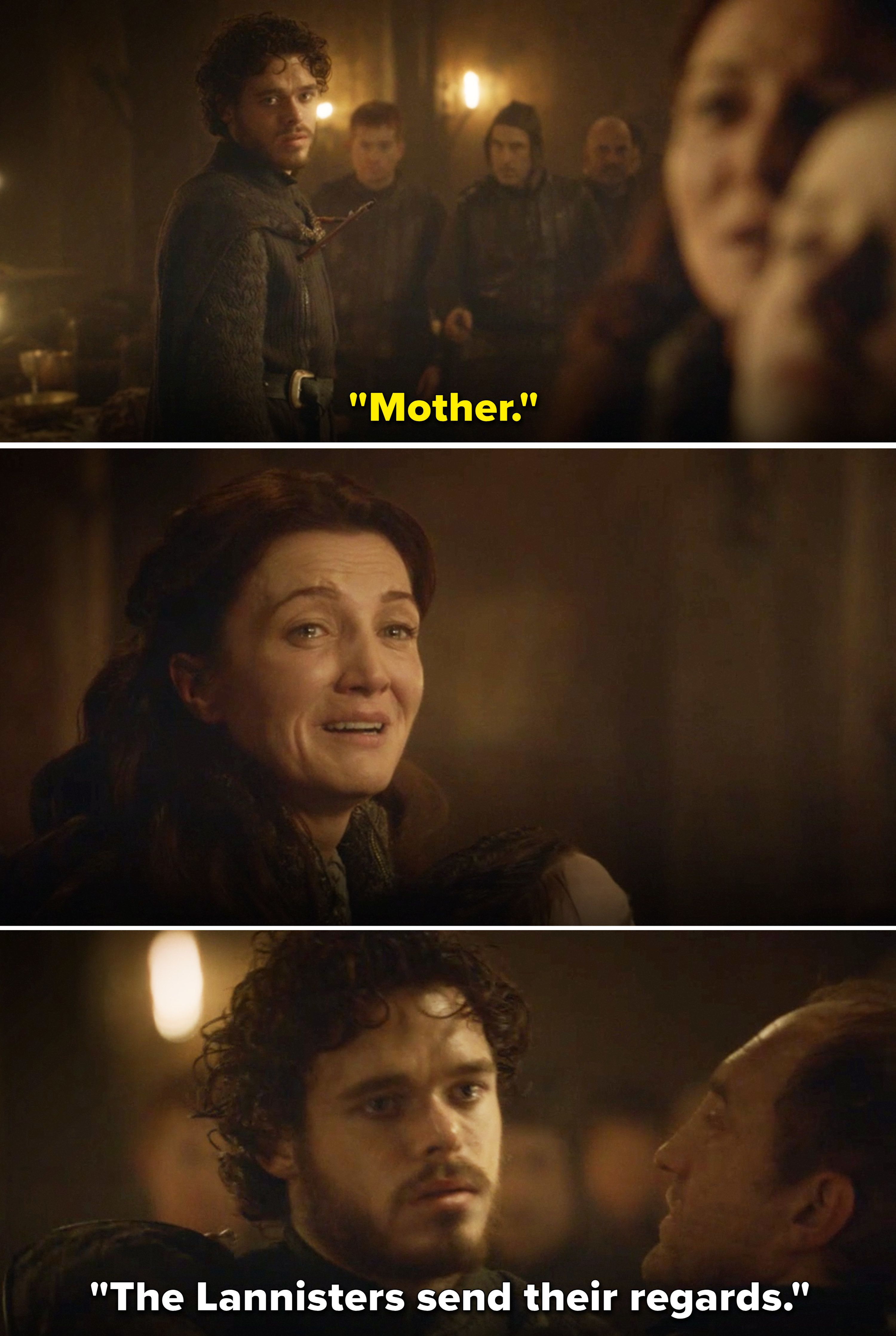 16.
On Money Heist, Alba Flores said one of the worst parts of filming Nairobi's shocking death was watching all of the other actors crying over her body.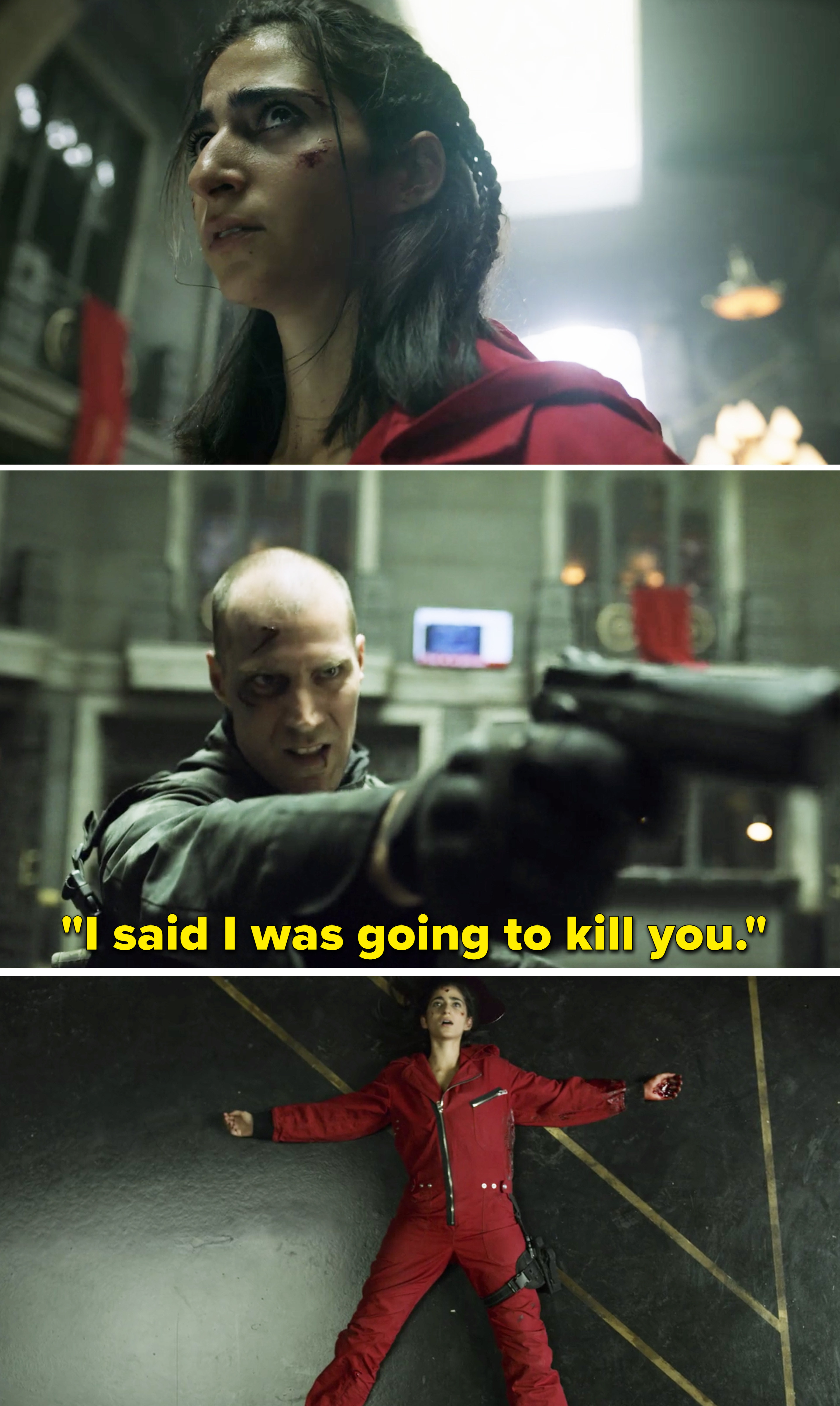 17.
On Mare of Easttown, when Evan Peters signed on to the show, he was given the first five scripts, so he knew from the beginning Zabel would die and he loved developing the character knowing his fate.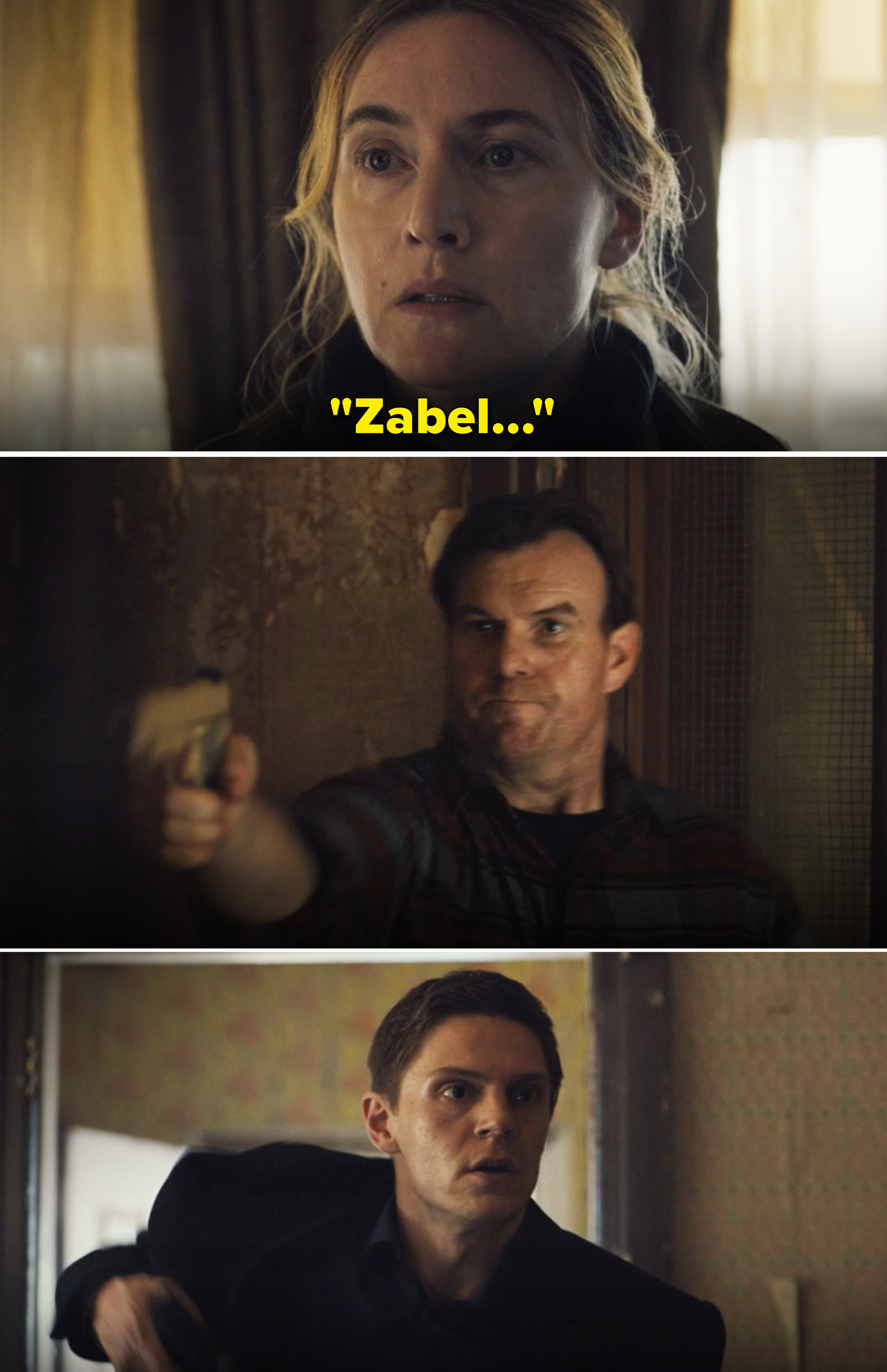 18.
On Jane the Virgin, right before filming the moment when Jane finds out about Michael's death, Gina Rodriguez listened to a voicemail from Brett Dier, who was in character as Michael, and it detailed how much Michael loved Jane.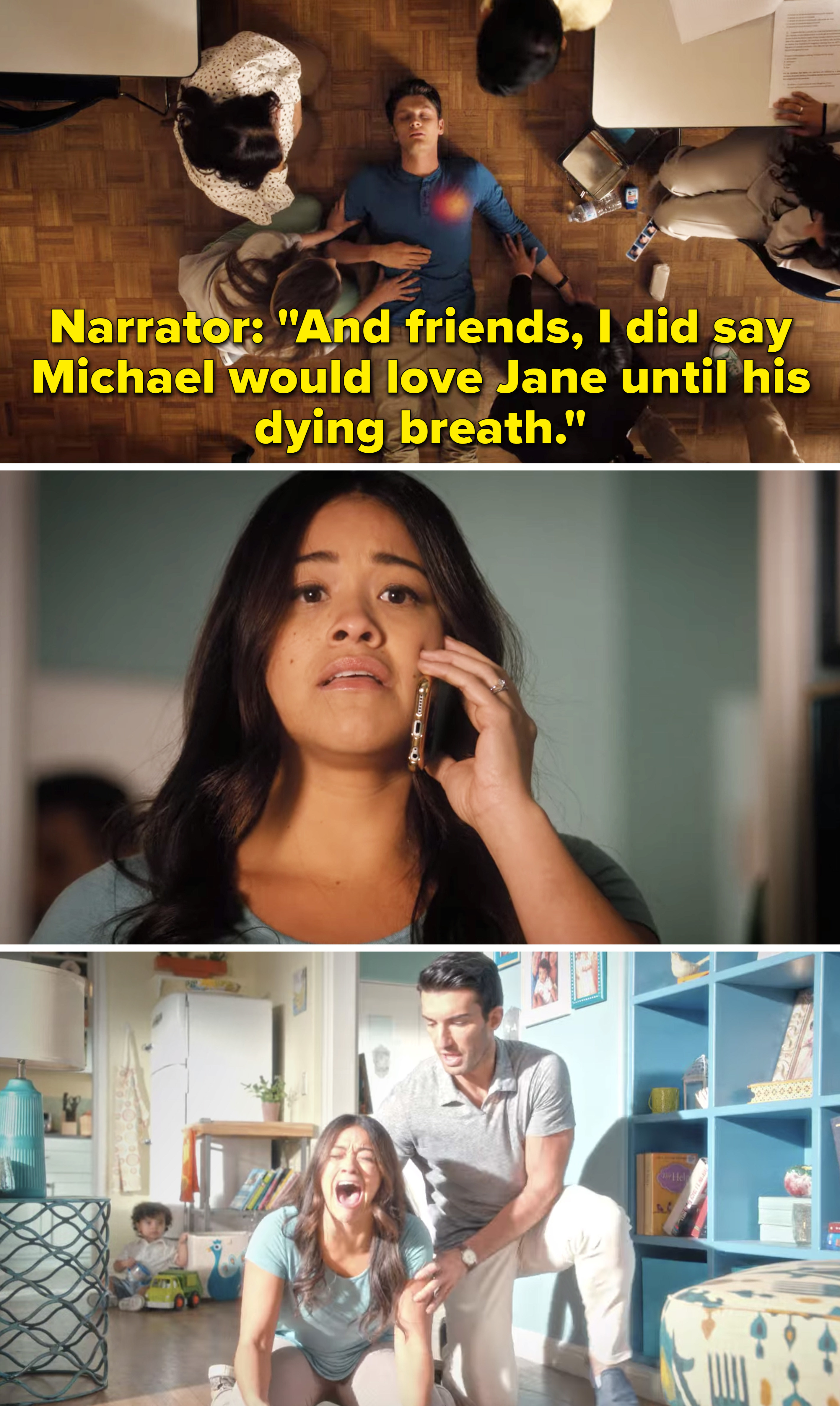 19.
On Buffy the Vampire Slayer, Sarah Michelle Gellar filmed the one-shot scene when Buffy finds Joyce's body only "three or four times," and it was like a "choreographed dance" between Sarah and the crew.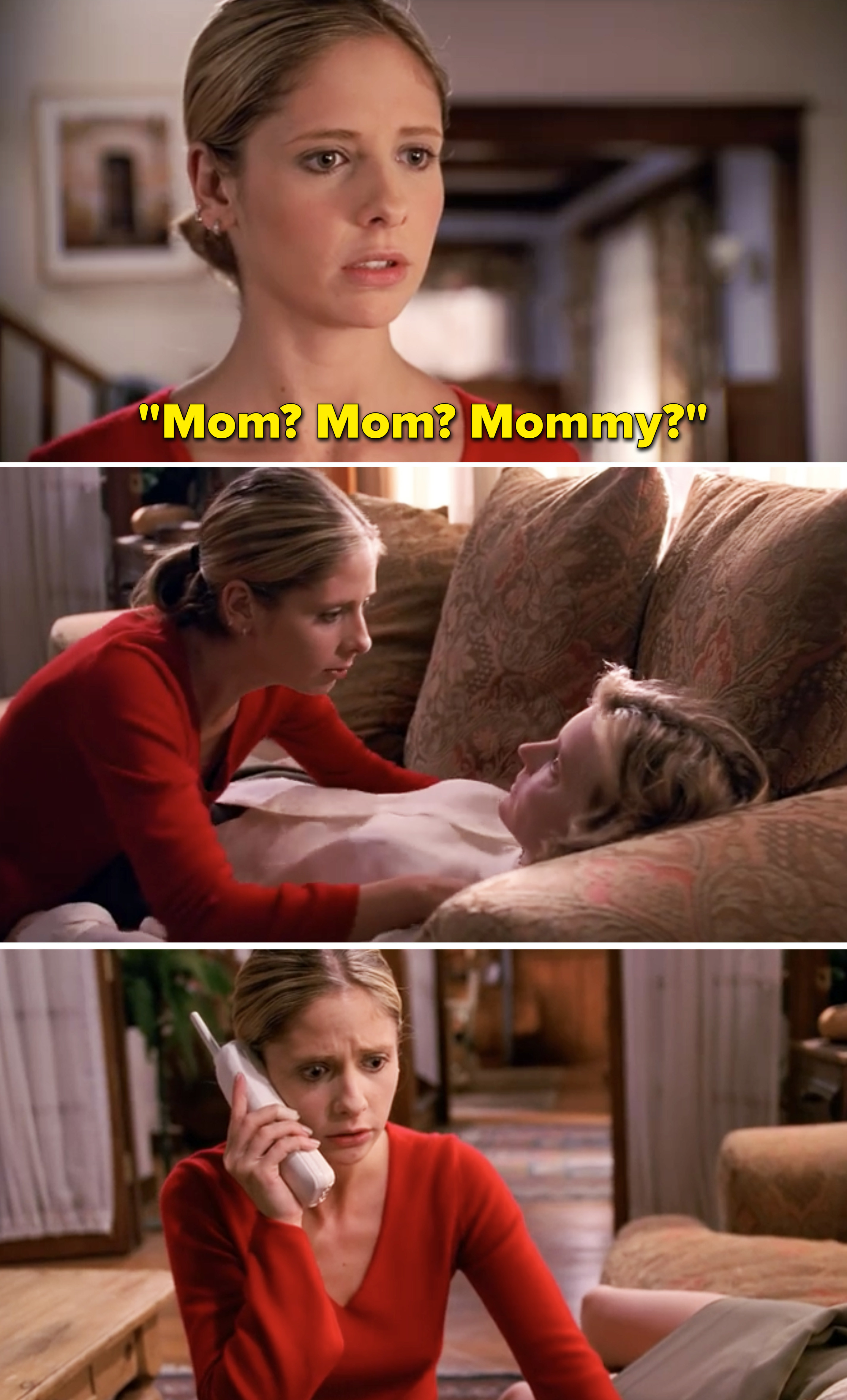 20.
On How I Met Your Mother, Jason Segel had no idea Marshall's dad was going to die until they filmed the episode, so the moment includes his genuine reaction.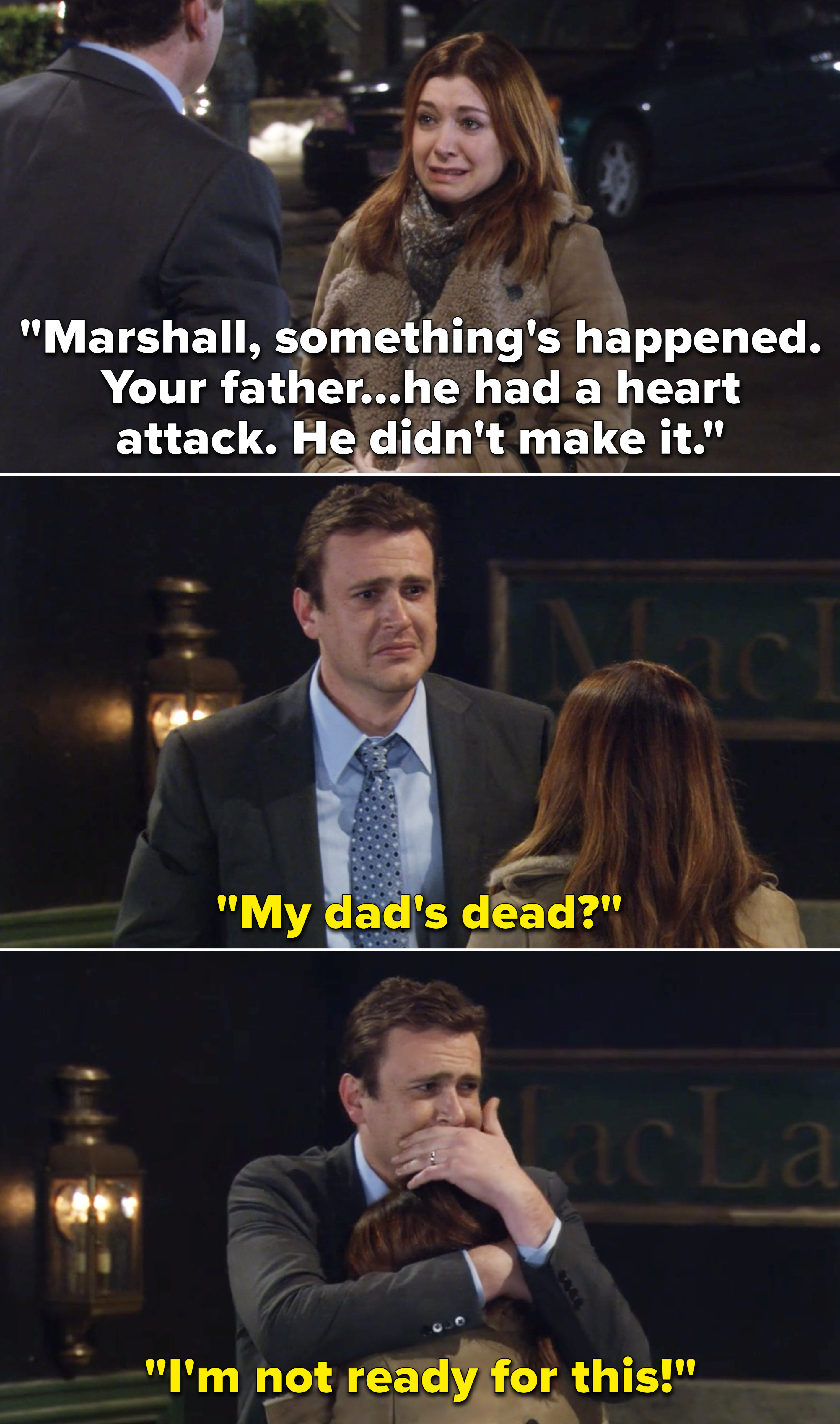 21.
Veronica Mars creator Rob Thomas knew they were going to kill off Logan "long before" they pitched the revival series — they told Jason Dohring before going into the season too.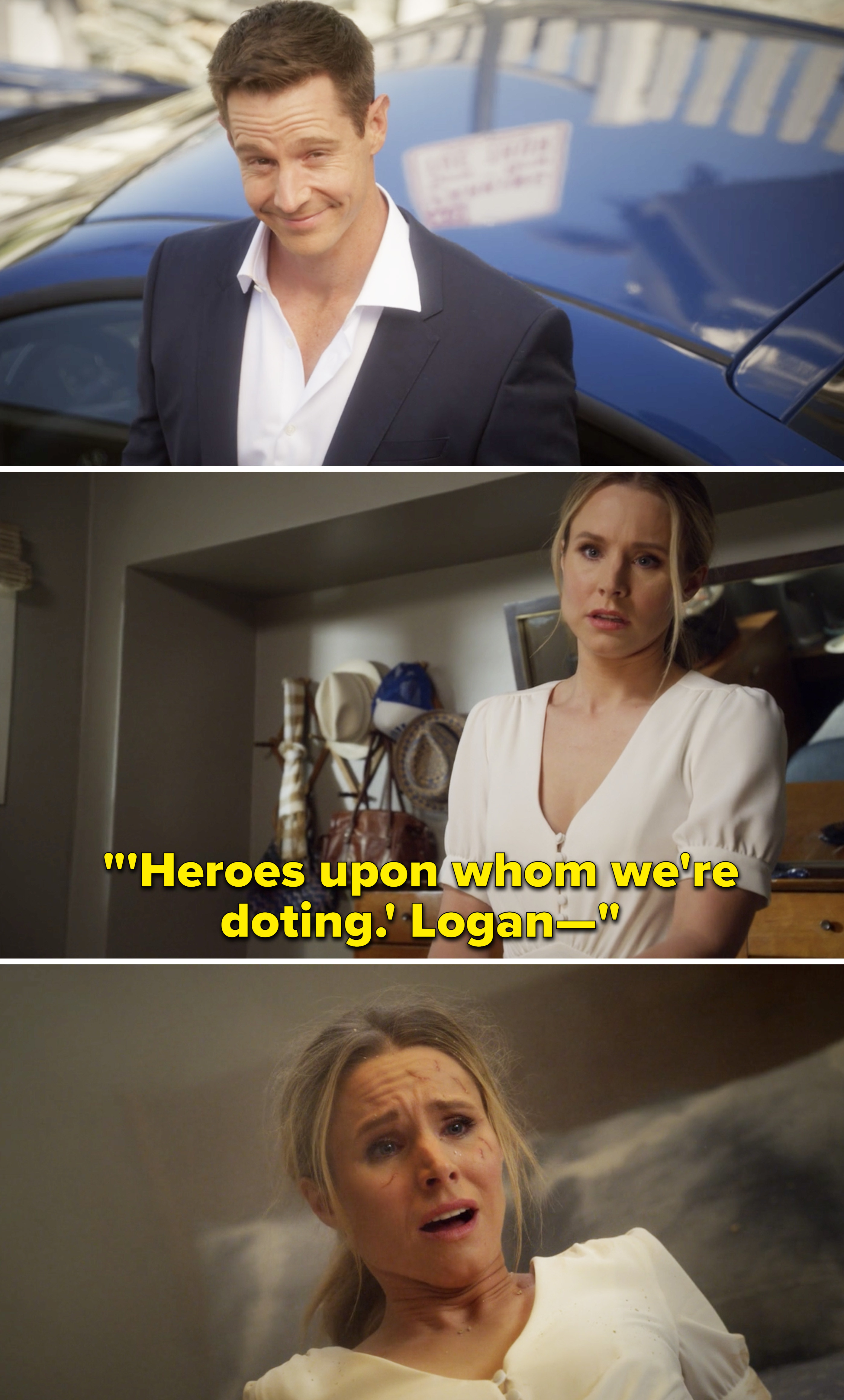 22.
How to Get Away with Murder creator Peter Nowalk said one of the hardest choices he had to make was deciding to kill Wes during Season 3. In fact, he didn't make the choice of who would die until halfway through the season.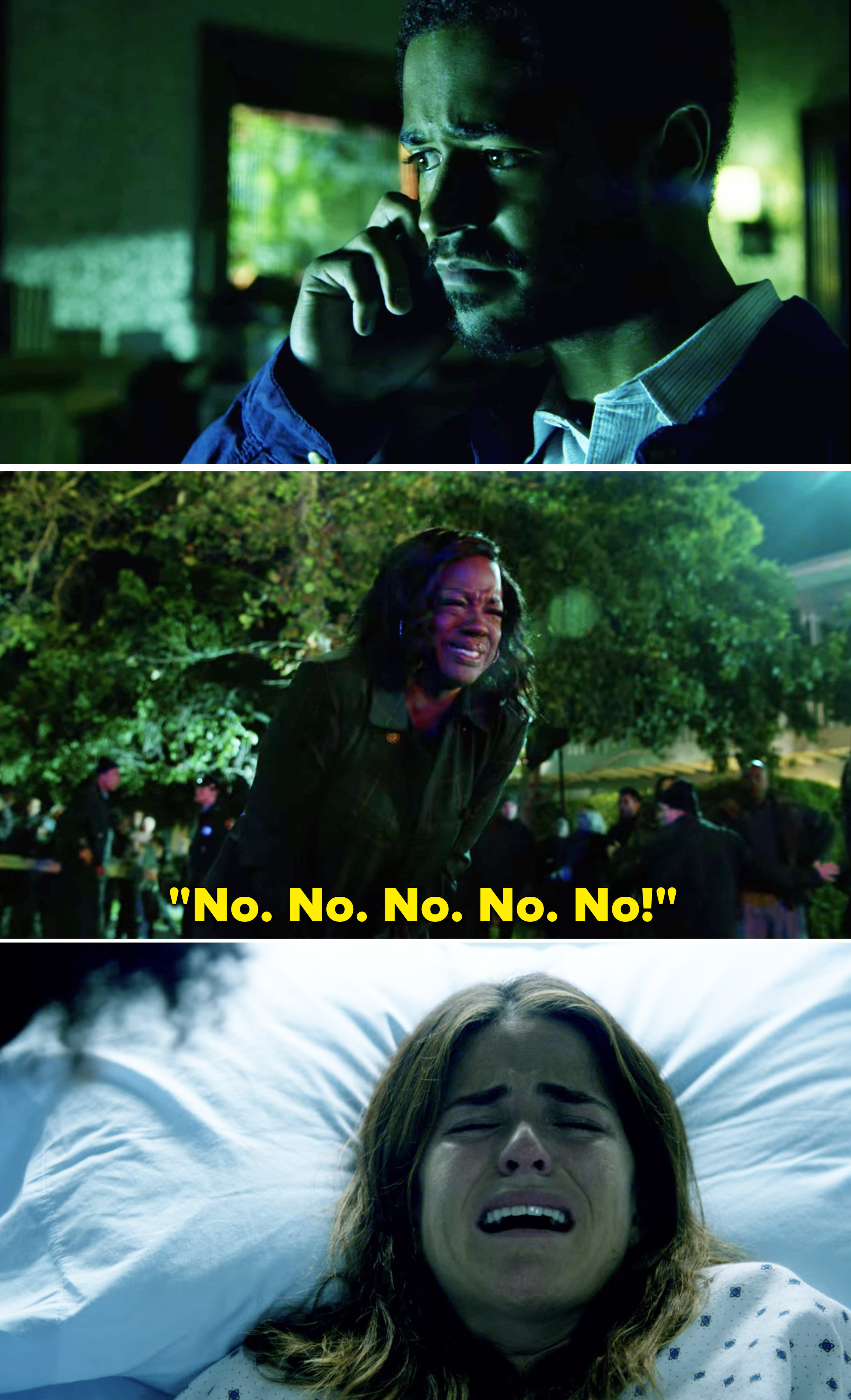 23.
On The Boys, Becca's heartbreaking death was decided on in the beginning of the series, and while the creators contemplated keeping her alive, it didn't work for Butcher's storyline.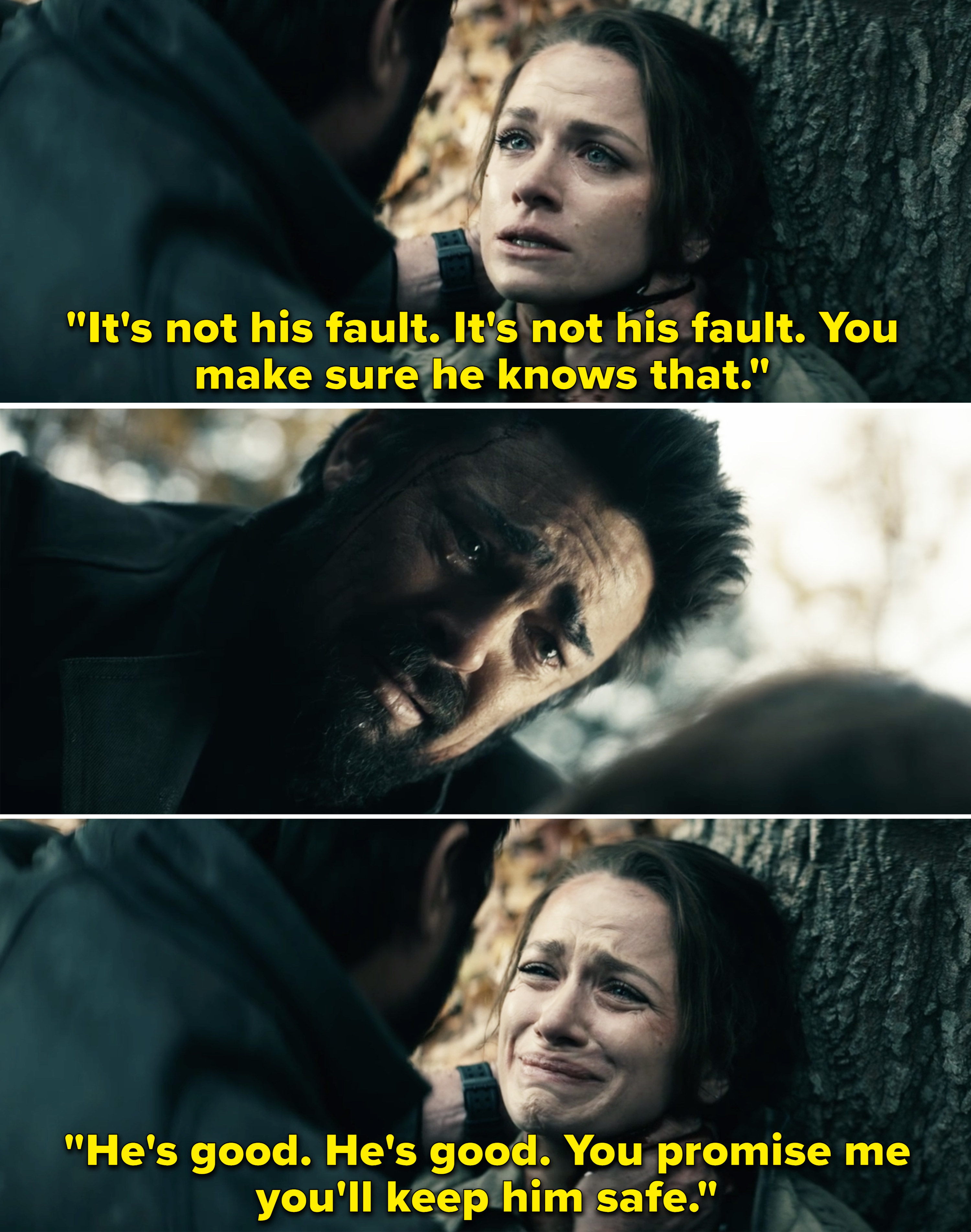 24.
On Dead to Me, Linda Cardellini improvised Judy's emotional line after she finds out that Abe died and she didn't get to say goodbye.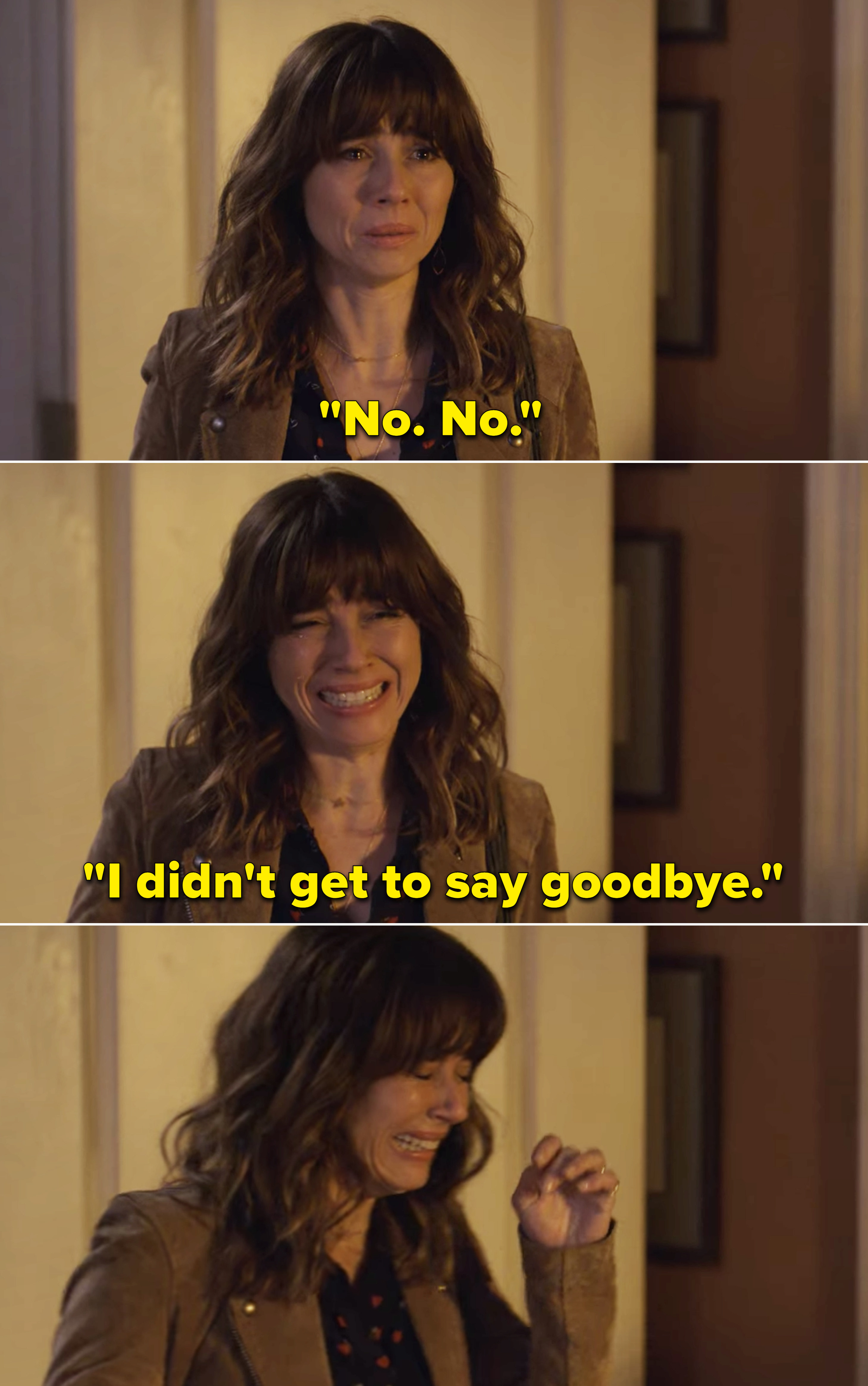 25.
And finally, on The Magicians, besides Jason Ralph, the cast didn't know Quentin was going to die while filming the Season 4 finale — the "Take on Me" scene preceded a fake scene in which Quentin actually lived.