Some of my favorite Halloween costumes are when people dress up as Marvel characters.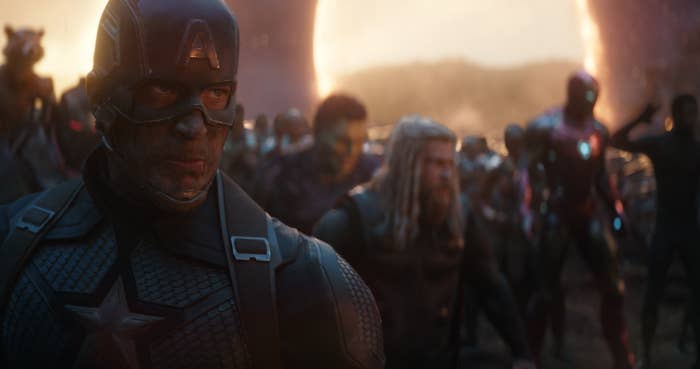 And while I was prepared to see a lot of Marvel costumes after the release of Endgame, nothing could've prepared me for this.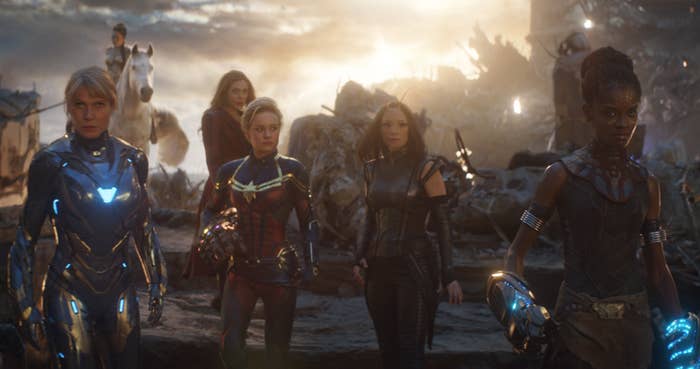 Tom Hiddleston and Charlie Cox decided to bring some Marvel magic to their Halloween this year and I'm obsessed.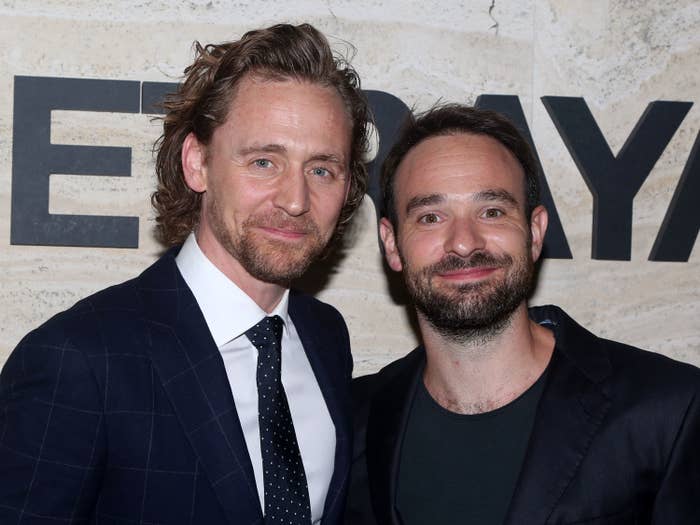 The duo is currently starring in Betrayal on Broadway together and they coordinated their costumes in the best way.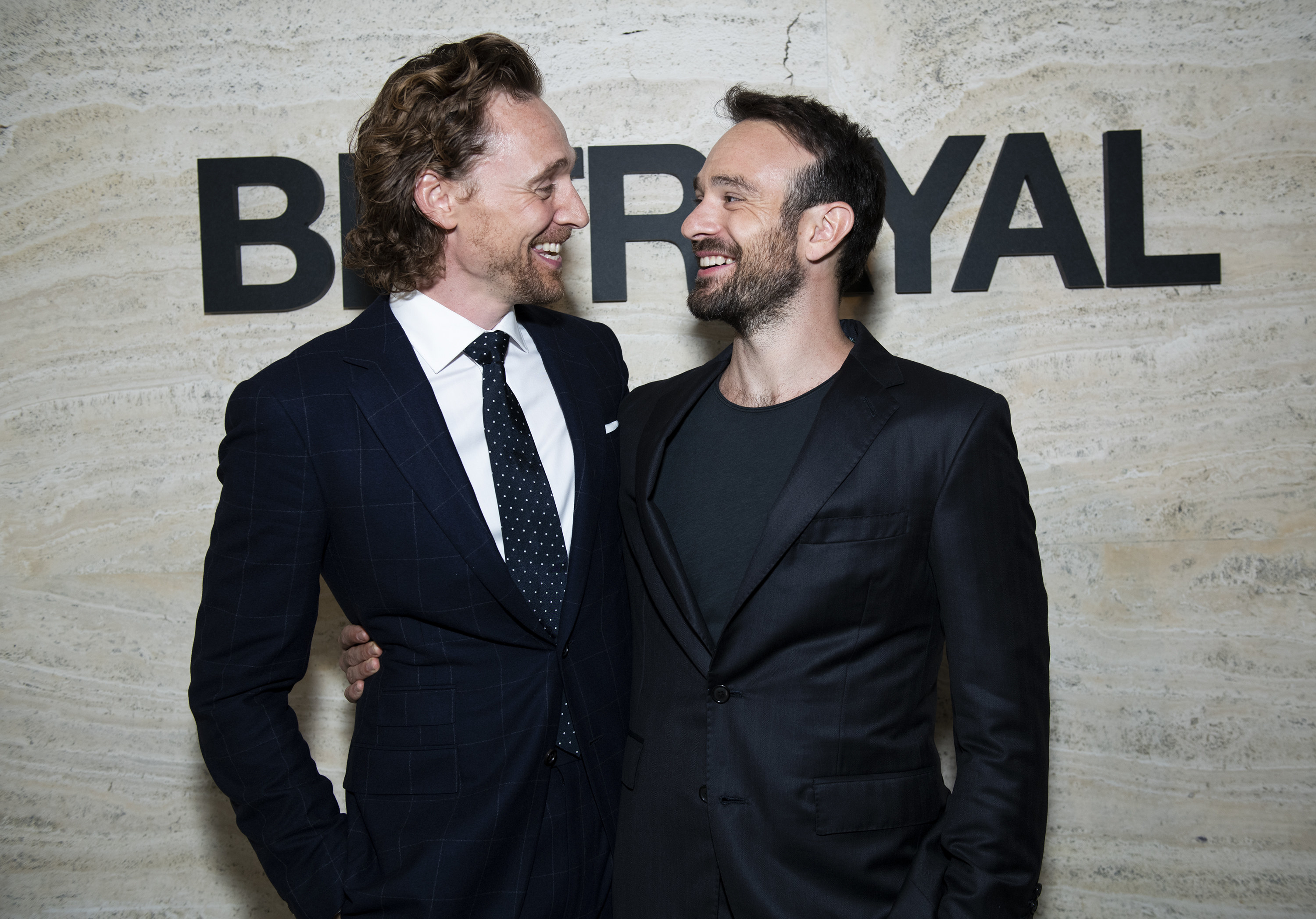 Tom dressed as Daredevil while Charlie was Loki and it's honestly perfect.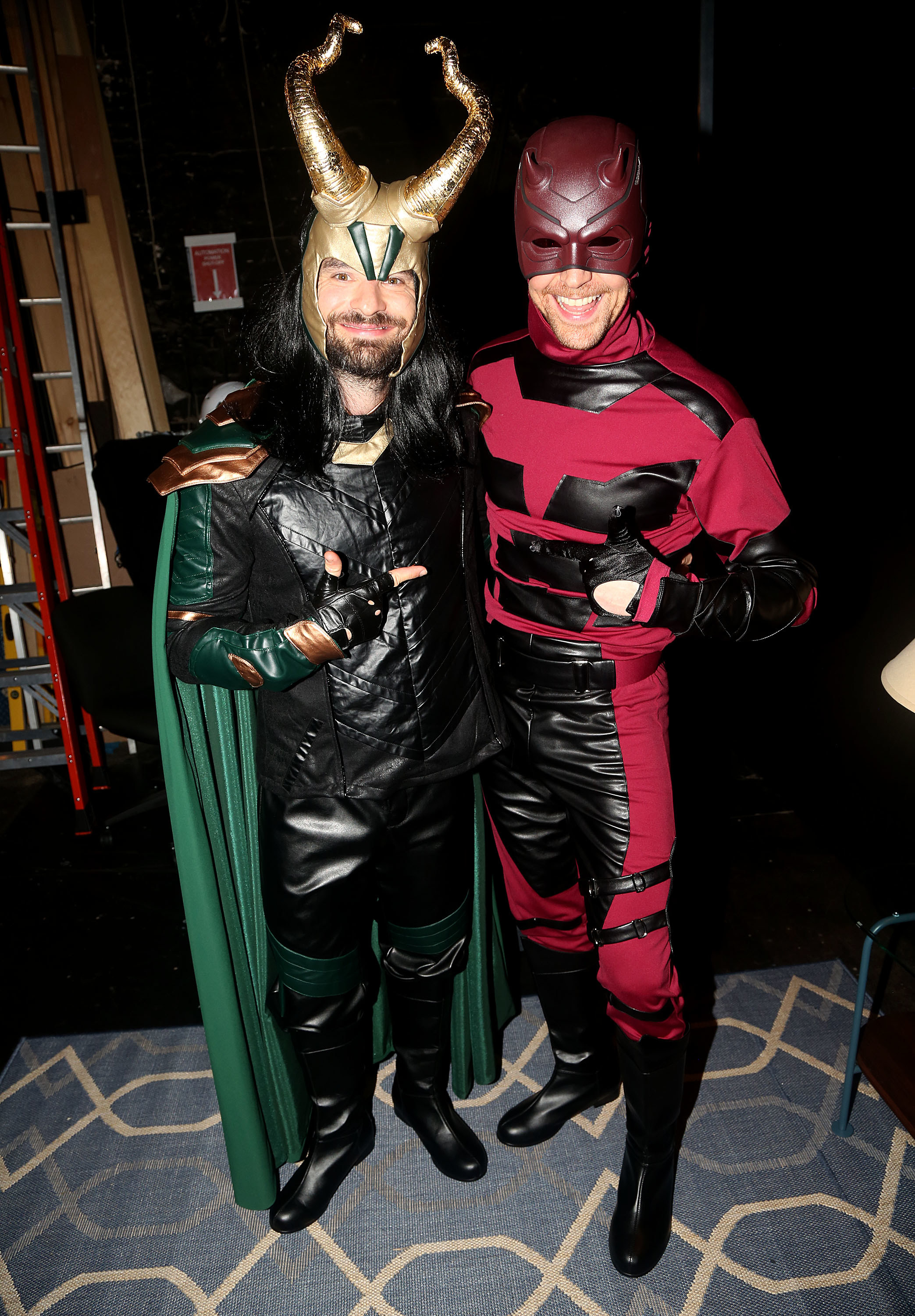 I mean, look how amazing they both look!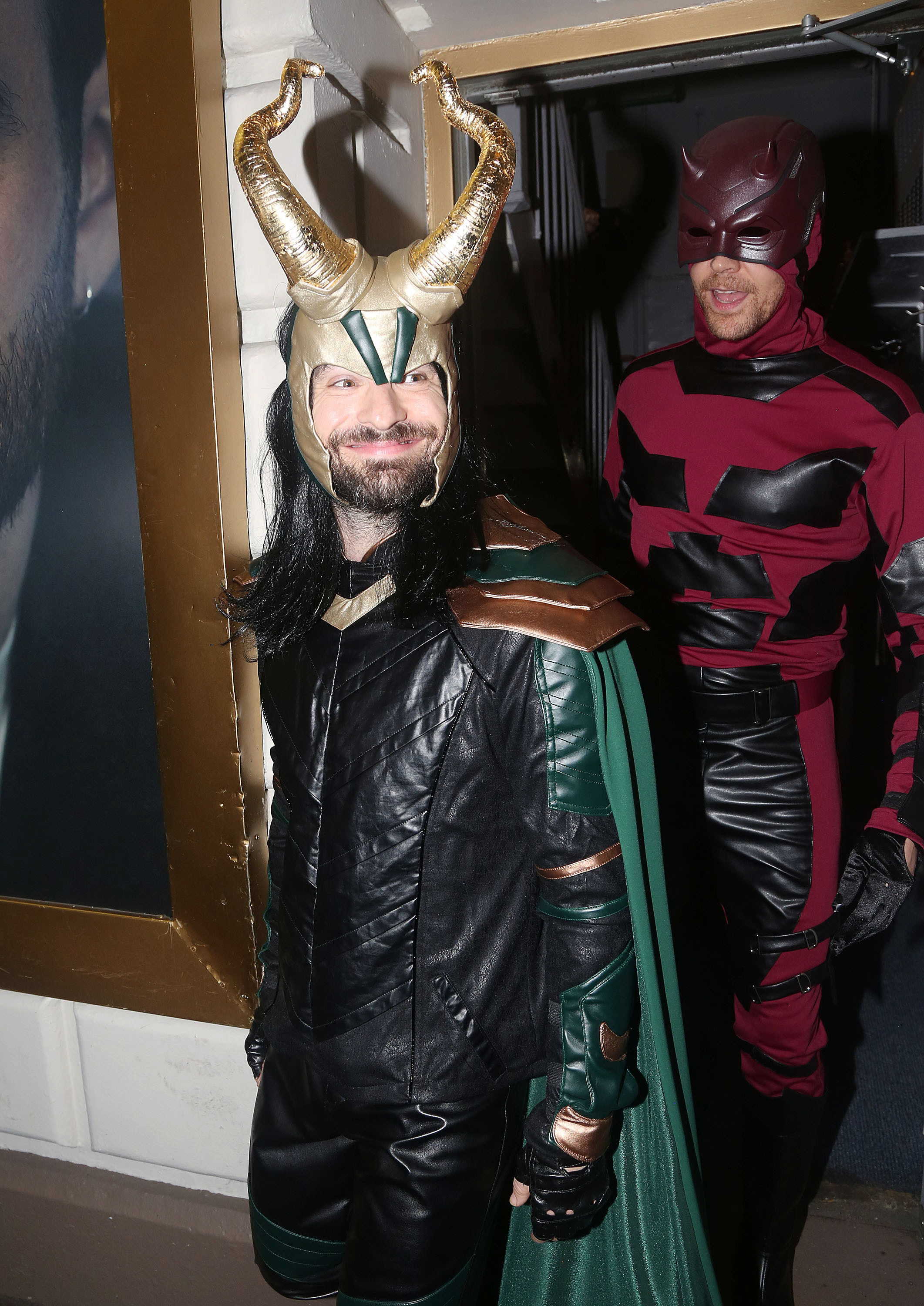 Also, now all I'm thinking about is Tom playing Daredevil and Charlie playing Loki in Disney+'s upcoming Marvel animated series What If...?
After unveiling their costumes backstage at Betrayal, Tom and Charlie surprised fans at the stage door.
They even signed autographs in costume because they really are superheroes.
Tom and Charlie weren't the only ones who got in on the Marvel action. Their costars Zawe Ashton and Eddie Arnold were Captain Marvel and Captain America.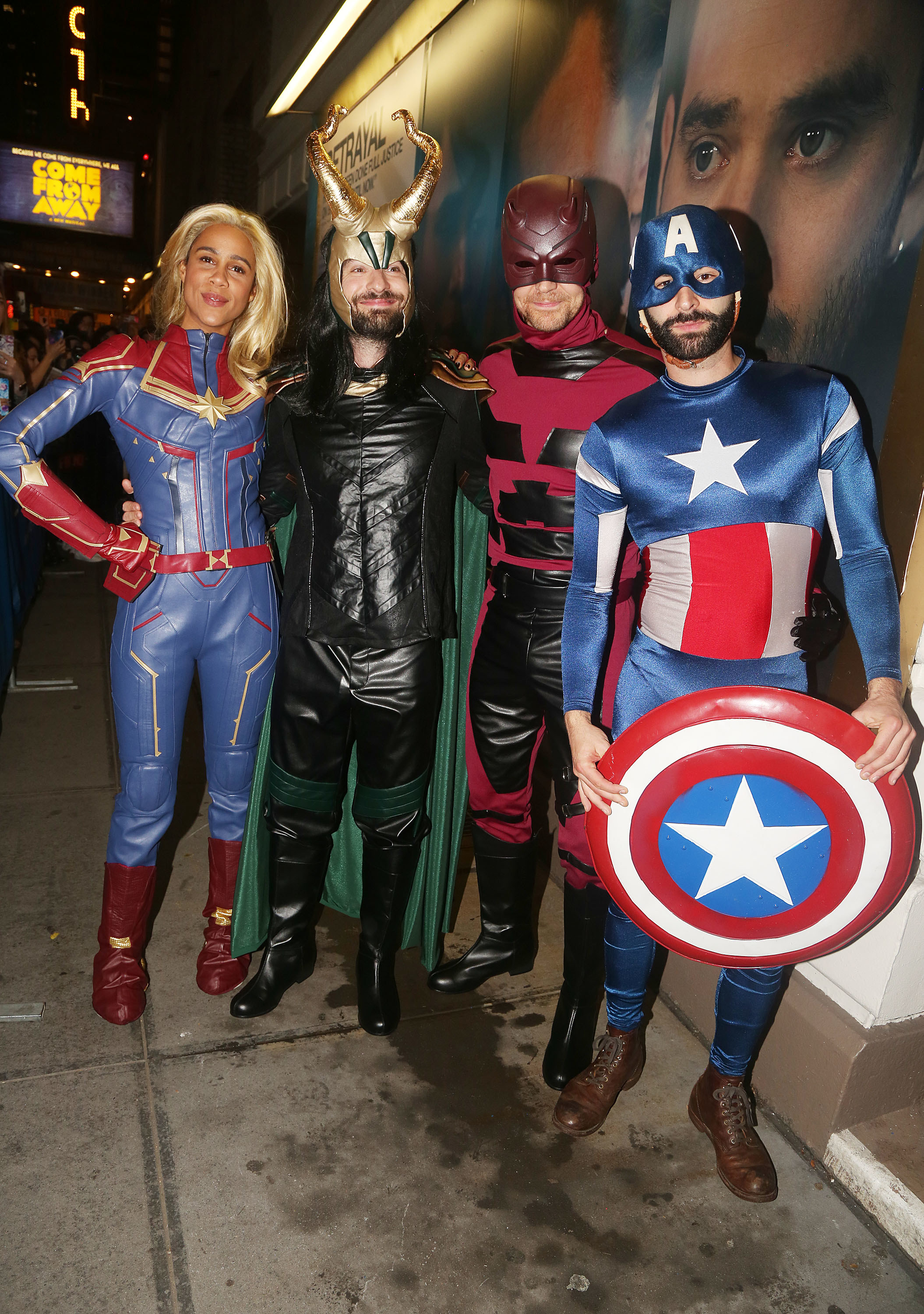 I love this ragtag group of Avengers off to protect the streets of NYC.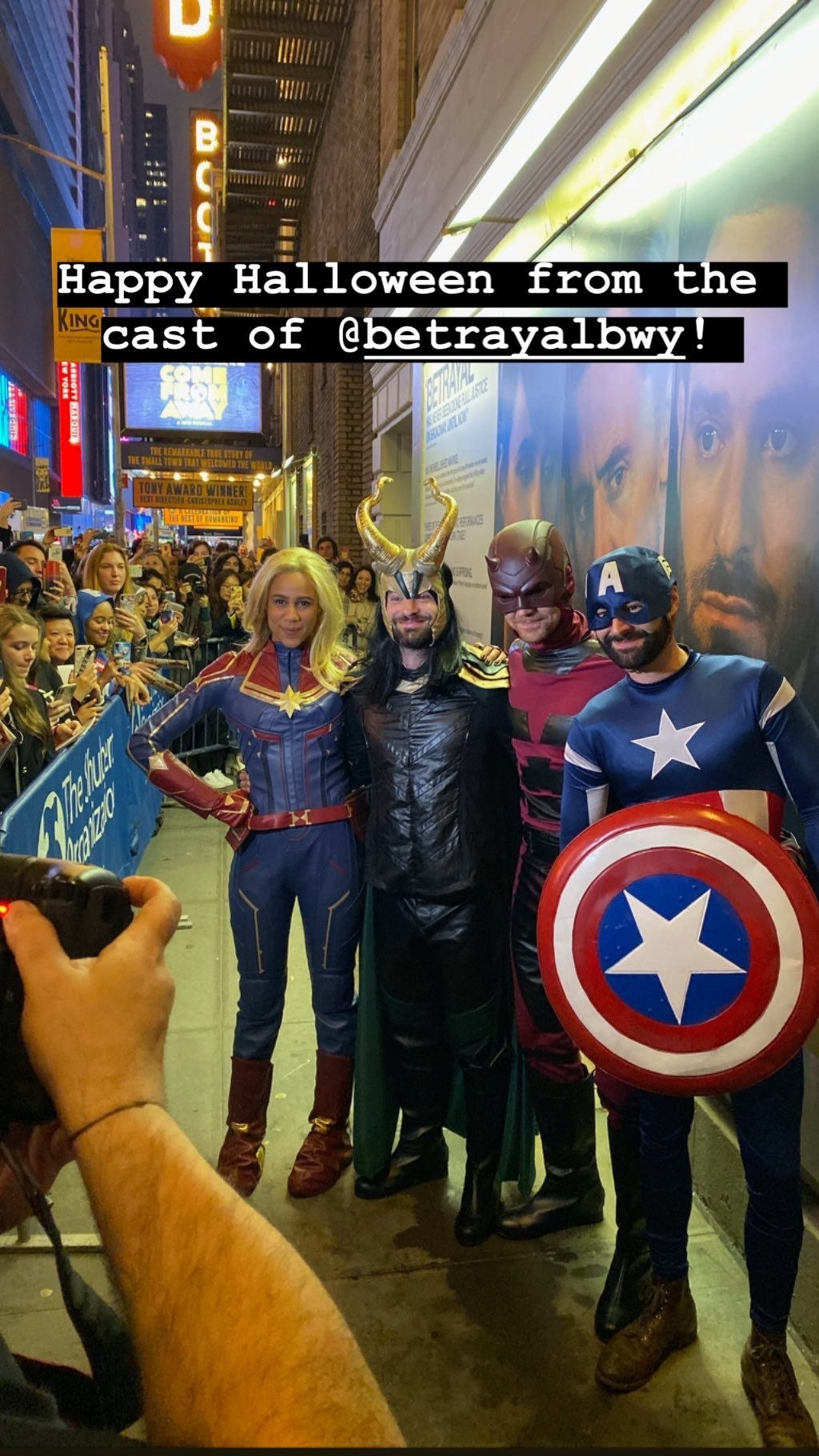 Basically, I'm obsessed with these costumes and Tom and Charlie's friendship, and I think we can all go home now because they just won Halloween 2019.