So, I think it's safe to say that the cast of The Office is one of the best ensembles around.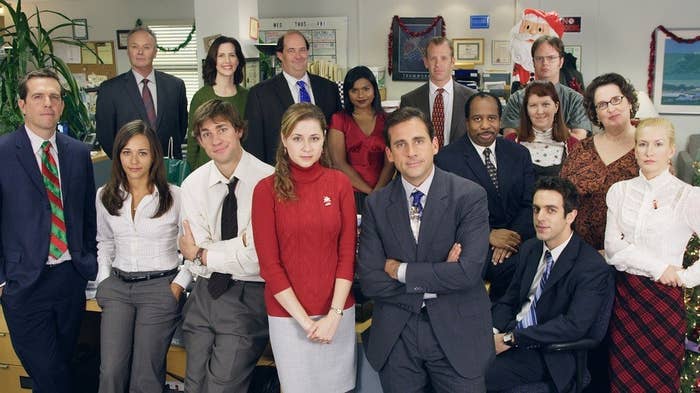 And since the show ended, whenever they all reunite it's nothing short of wonderful!
So, you can imagine my excitement when Jenna Fischer swung by Busy Tonight and ended up celebrating her upcoming birthday with a few The Office-themed surprises!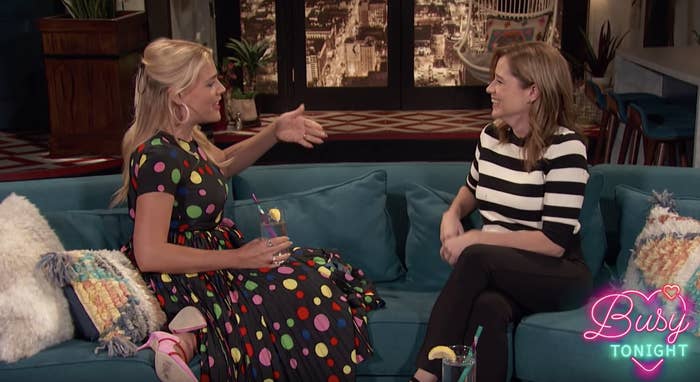 Busy Philipps gave Jenna some birthday gifts sent to her by some of her Office co-stars.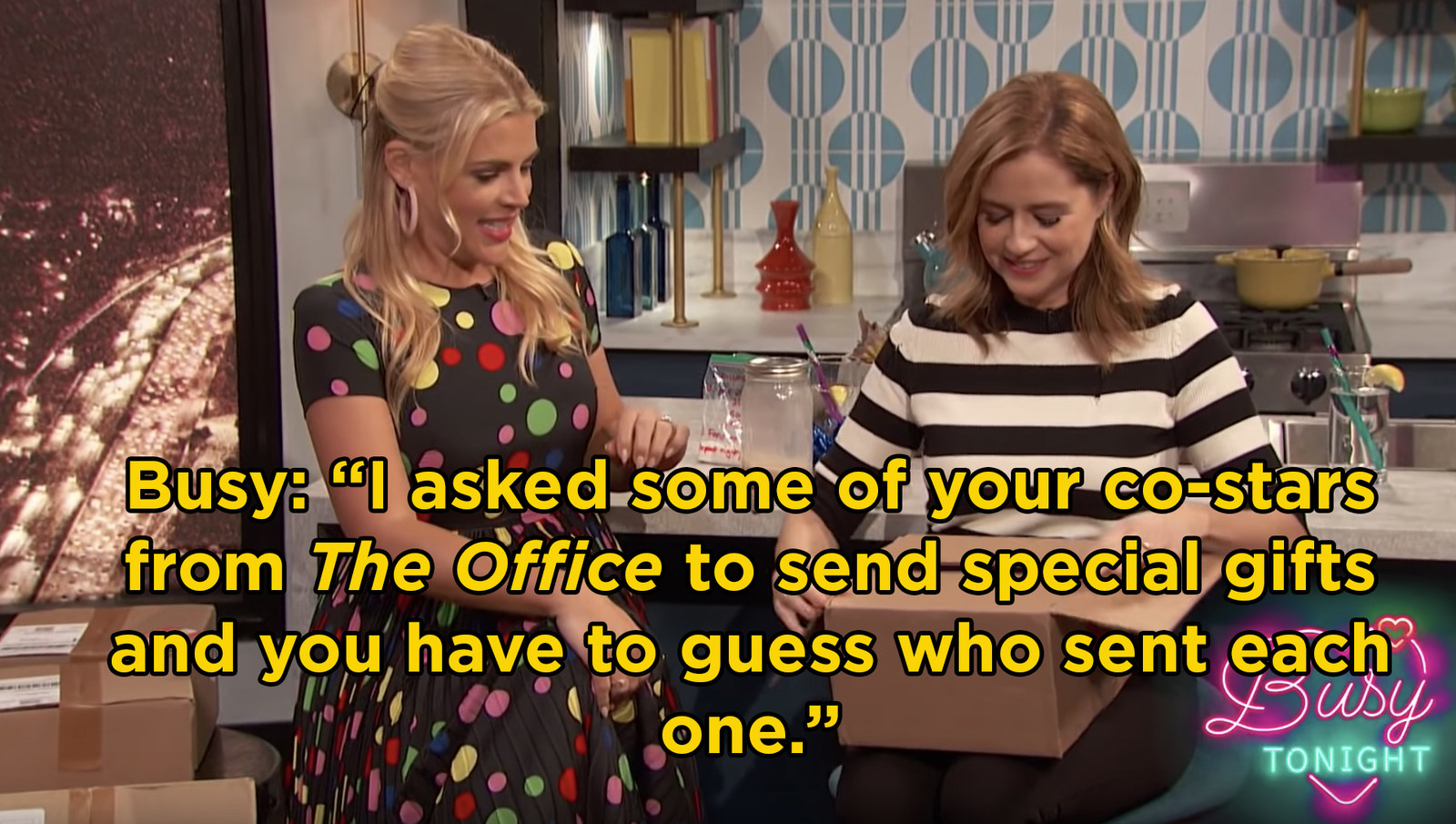 First, Jenna opened a box of raisin crisps from Ellie Kemper and said that she and Ellie ate several boxes while filming an episode of The Office once.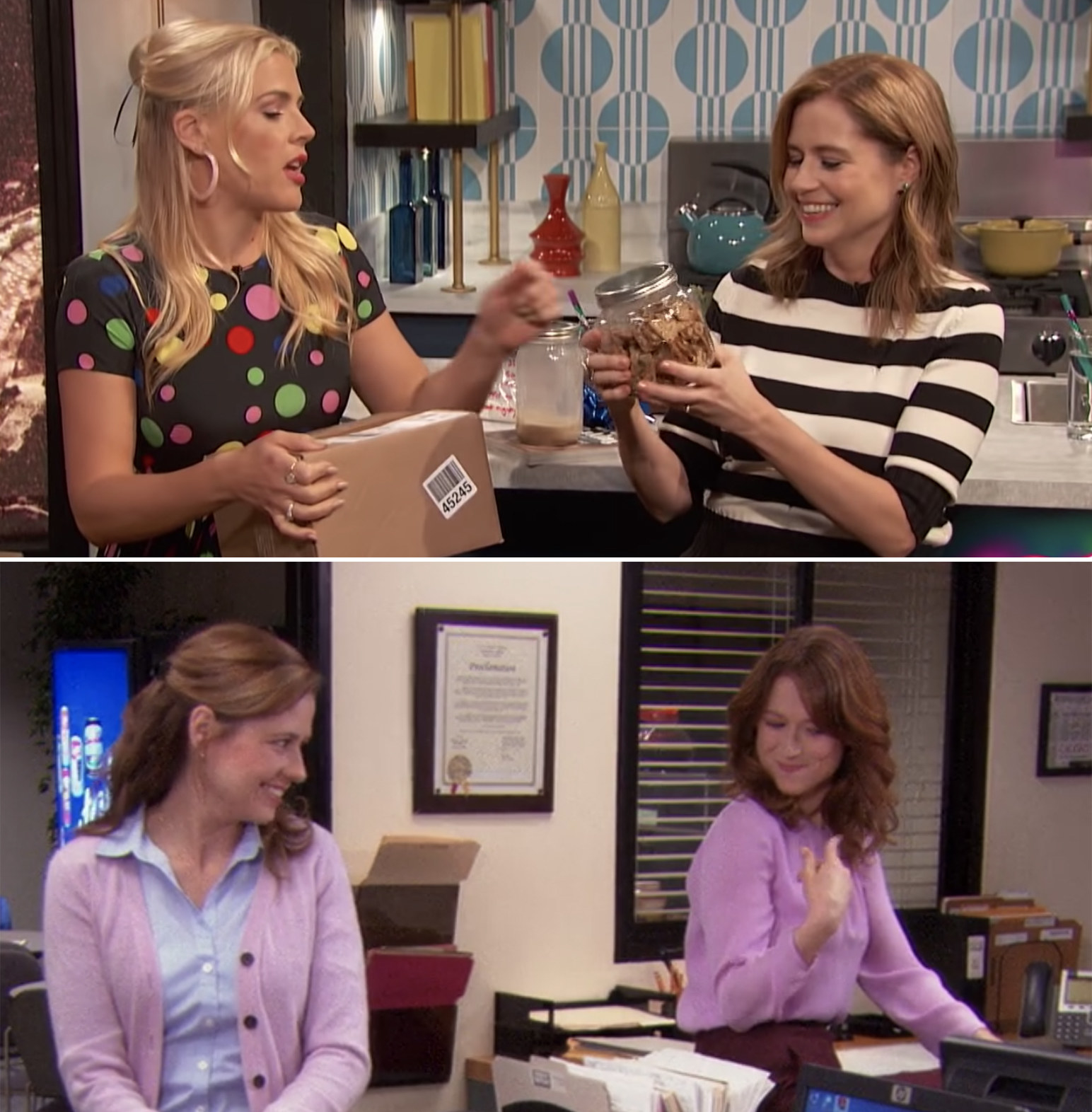 Ed Helms gave Jenna a banjo because while filming The Office, Ed and Creed Bratton would play banjo and guitar while the cast ate lunch together.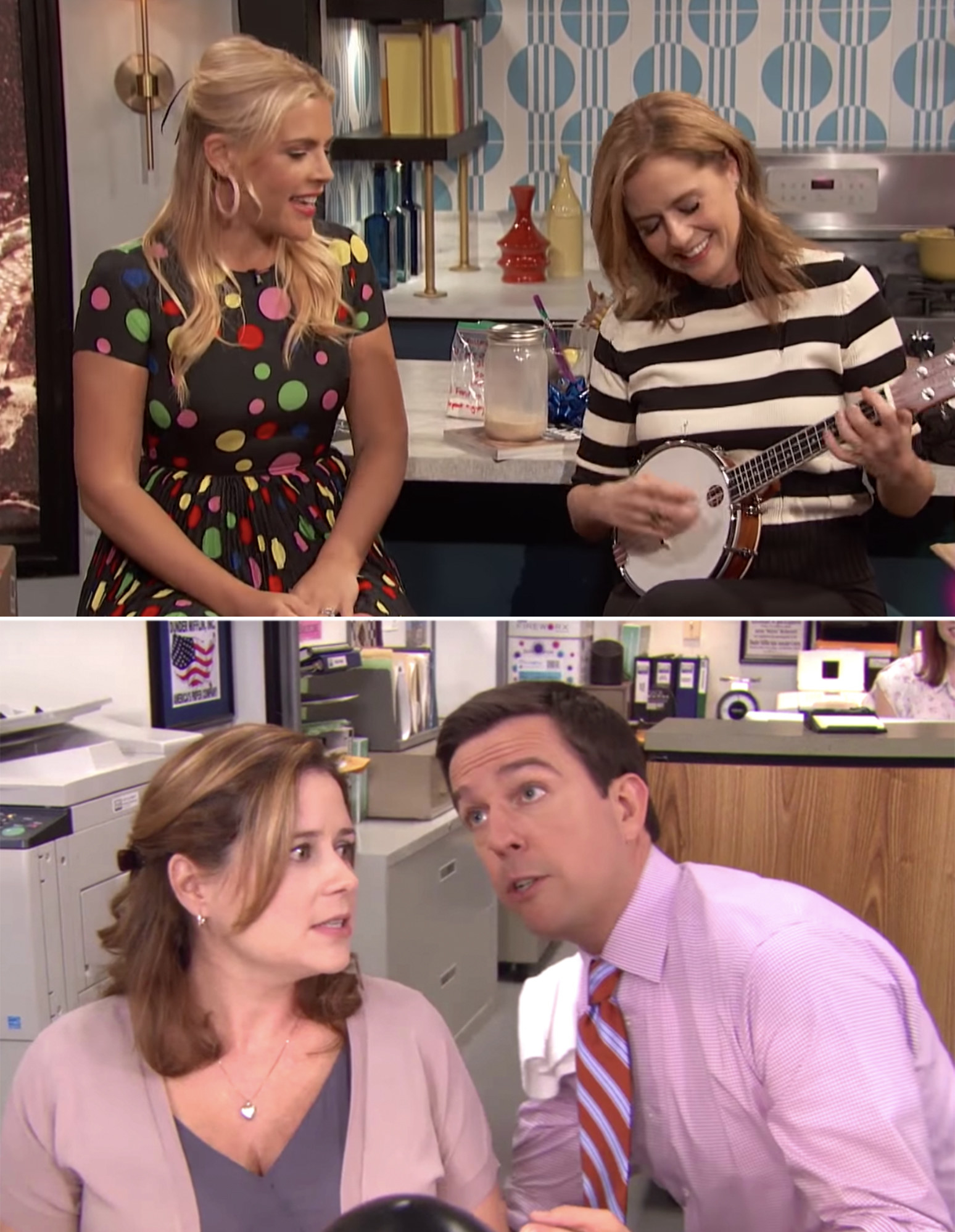 And finally, Jenna opened a GIANT birthday gift and was totally shocked when Steve Carell jumped out!
Honestly, my reaction to Steve jumping out of a box would also be a mix of panic, crying, and laughing.
I mean c'mon, look how adorable the two of them are together!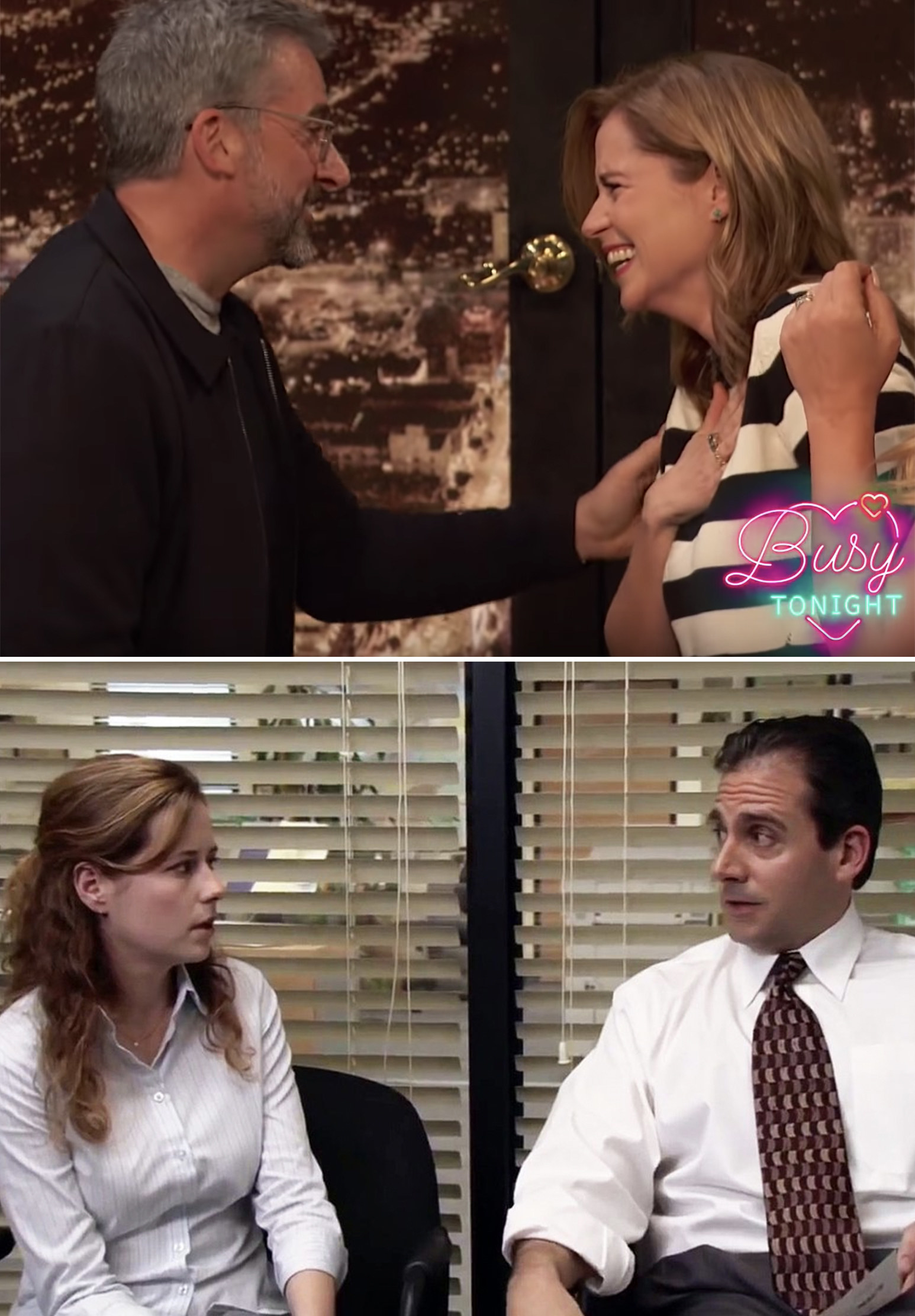 Jenna literally had no idea that Steve was going to be there, which made it even more fun.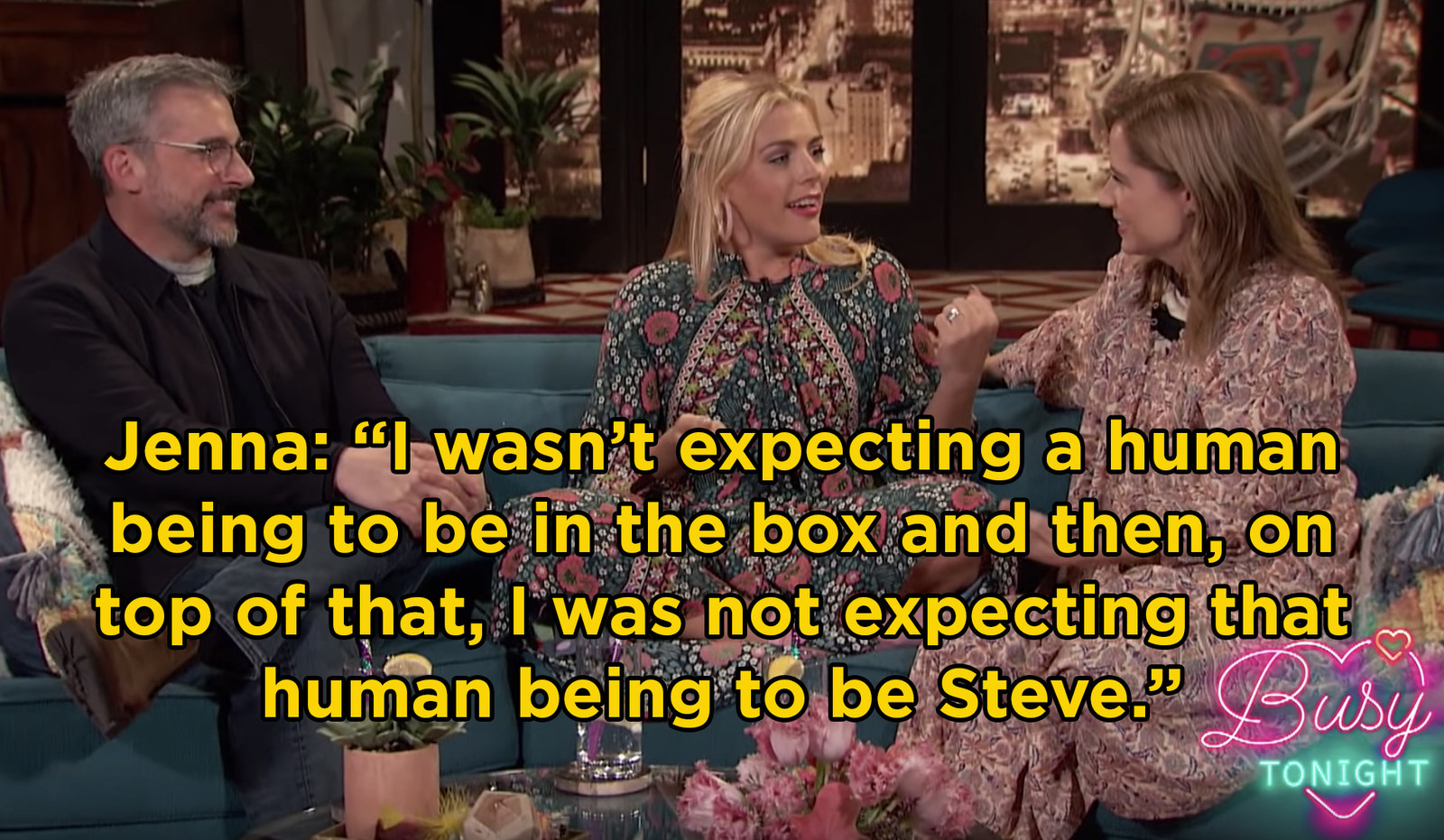 Also, Steve was crouched in that box for a heck of a long time while Busy and Jenna were chatting, which is hysterical.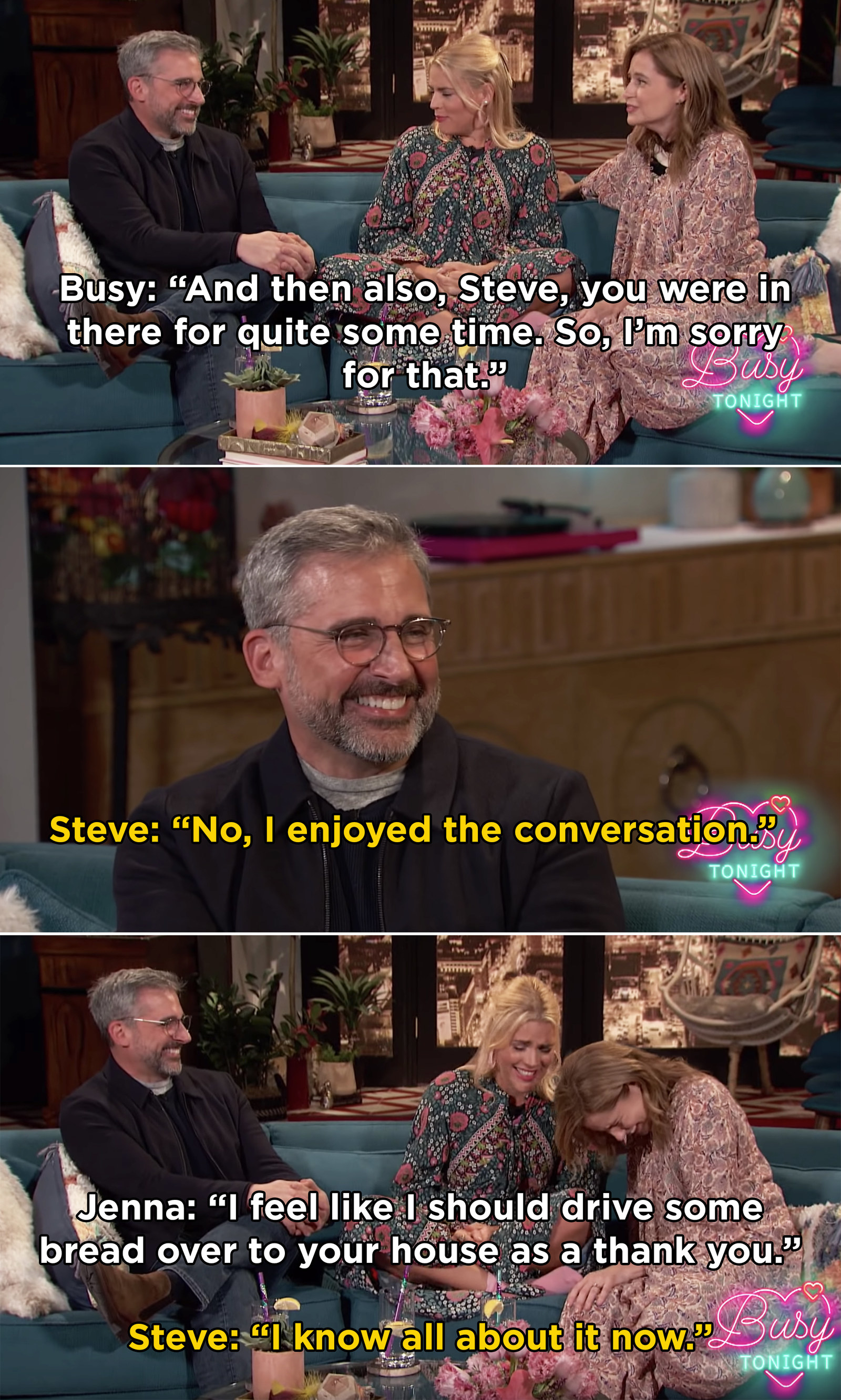 Well, I'm going to go watch some iconic Pam and Michael moments and remember how underrated their friendship was.