🚨 There are massive spoilers ahead for The Last of Us, including the Season 1 finale! 🚨

The Last of Us Season 1 has officially come to an end, and I really have thought about nothing else for days.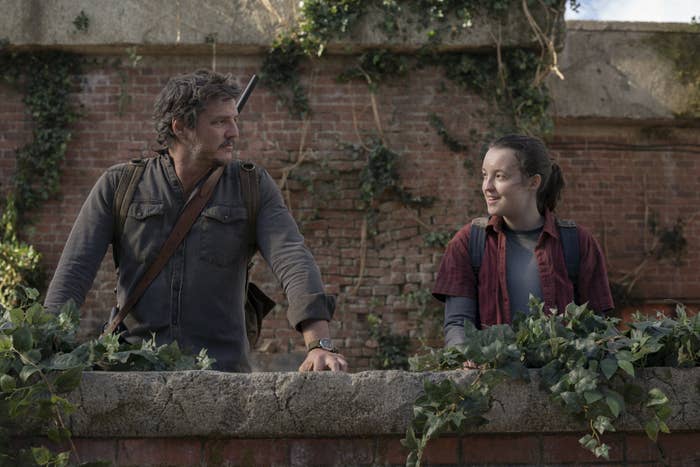 The season finale, titled "Look for the Light," which was written by series creators Craig Mazin and Neil Druckmann and directed by Ali Abbasi, followed Ellie (Bella Ramsey) and Joel (Pedro Pascal) as they finally make it to the Fireflies, only for Joel to discover that they plan to kill Ellie in order to manufacture a cure.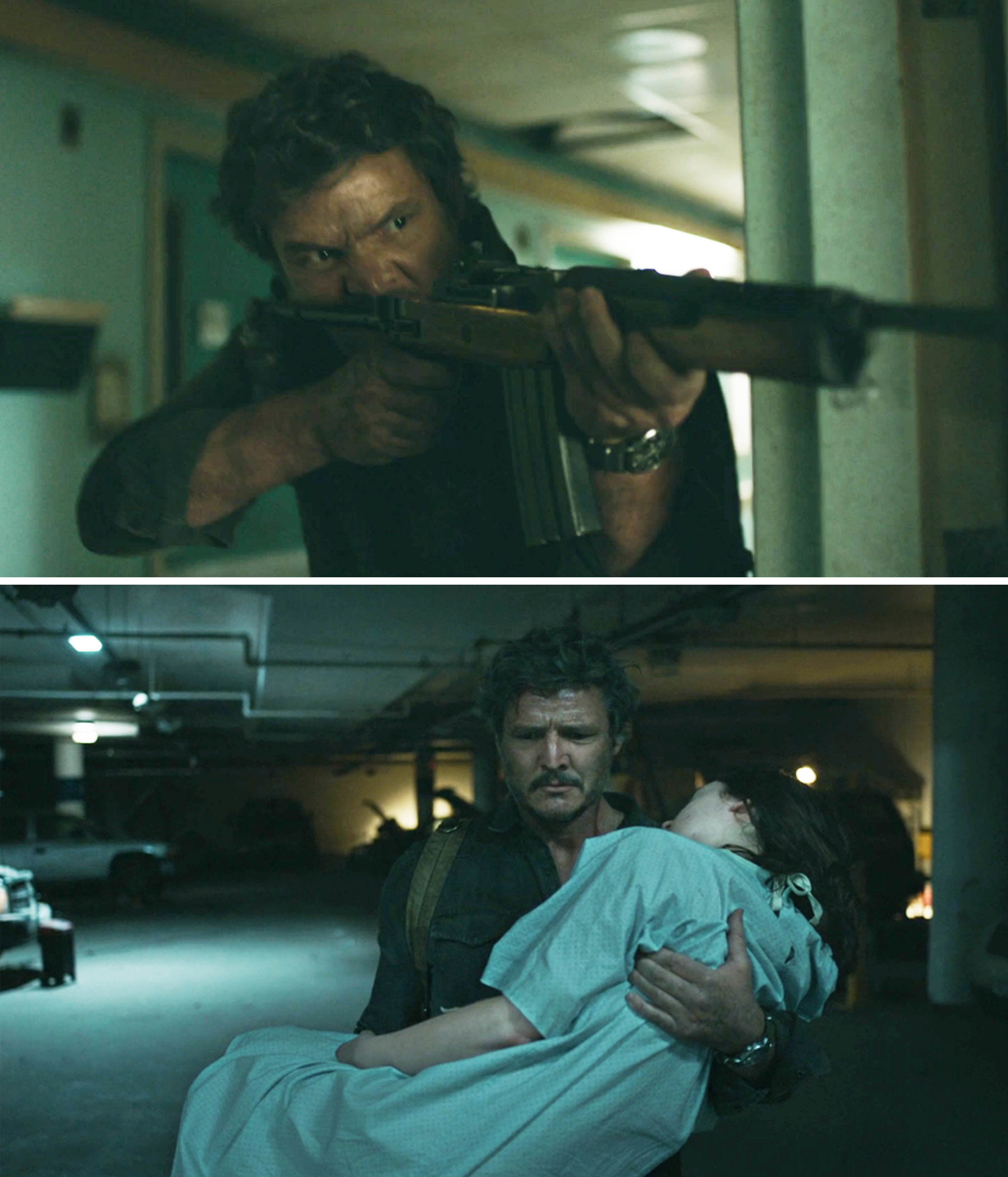 The final moments of The Last of Us Episode 9 — which include Joel lying to Ellie about what happened at the hospital — have a lasting impact on Ellie, Joel, and their relationship as we head into the events of the second game.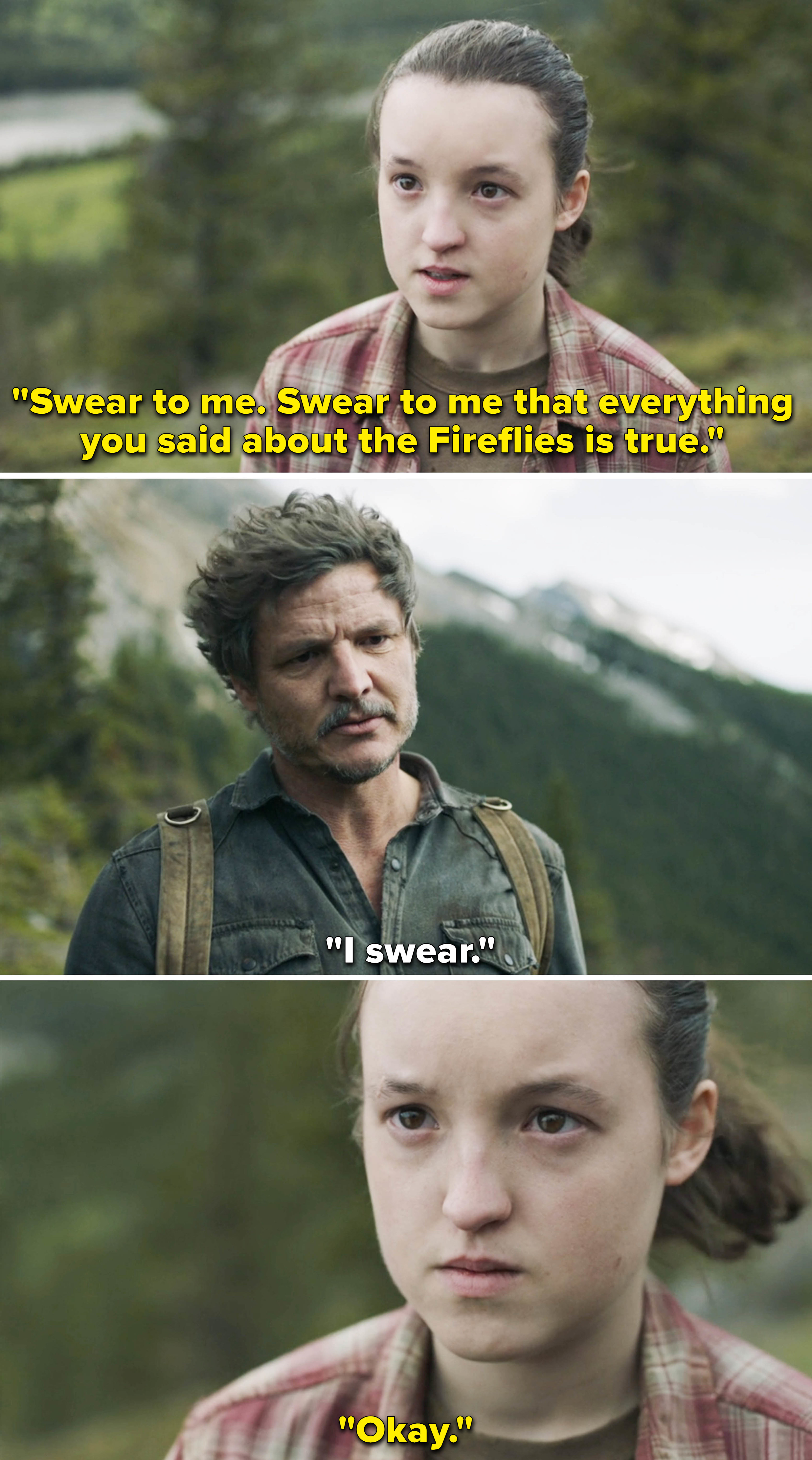 While Joel killing the Fireflies at the hospital is something fans will be talking about for a long time, another pivotal moment in the season finale actually came within the first 10 minutes, when we watched what happened the day Ellie was born.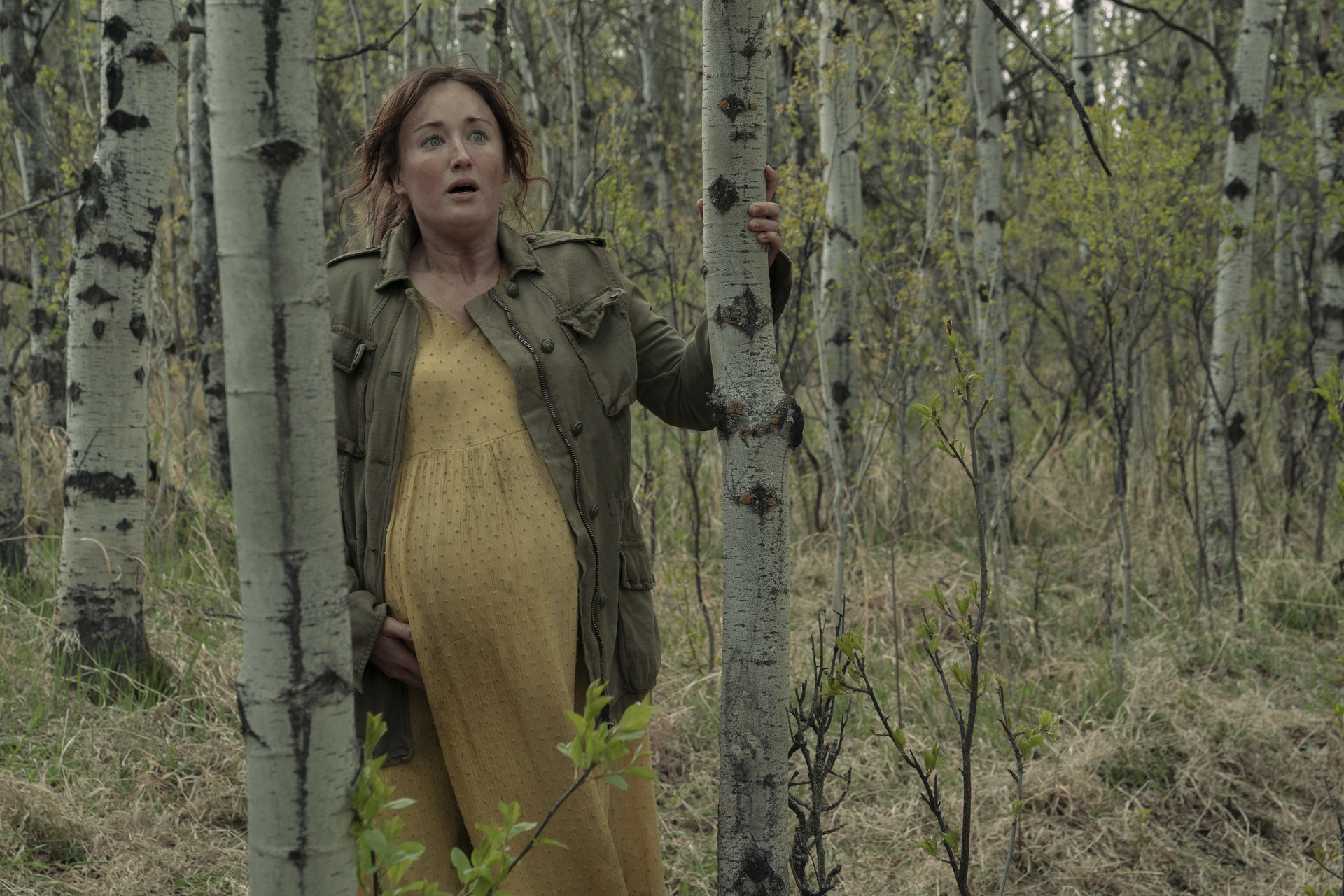 In the video games, we only learn about Anna, Ellie's mom, through a note Ellie carries around with her, so watching Anna's final moments was devastating for anyone who has come to love Ellie.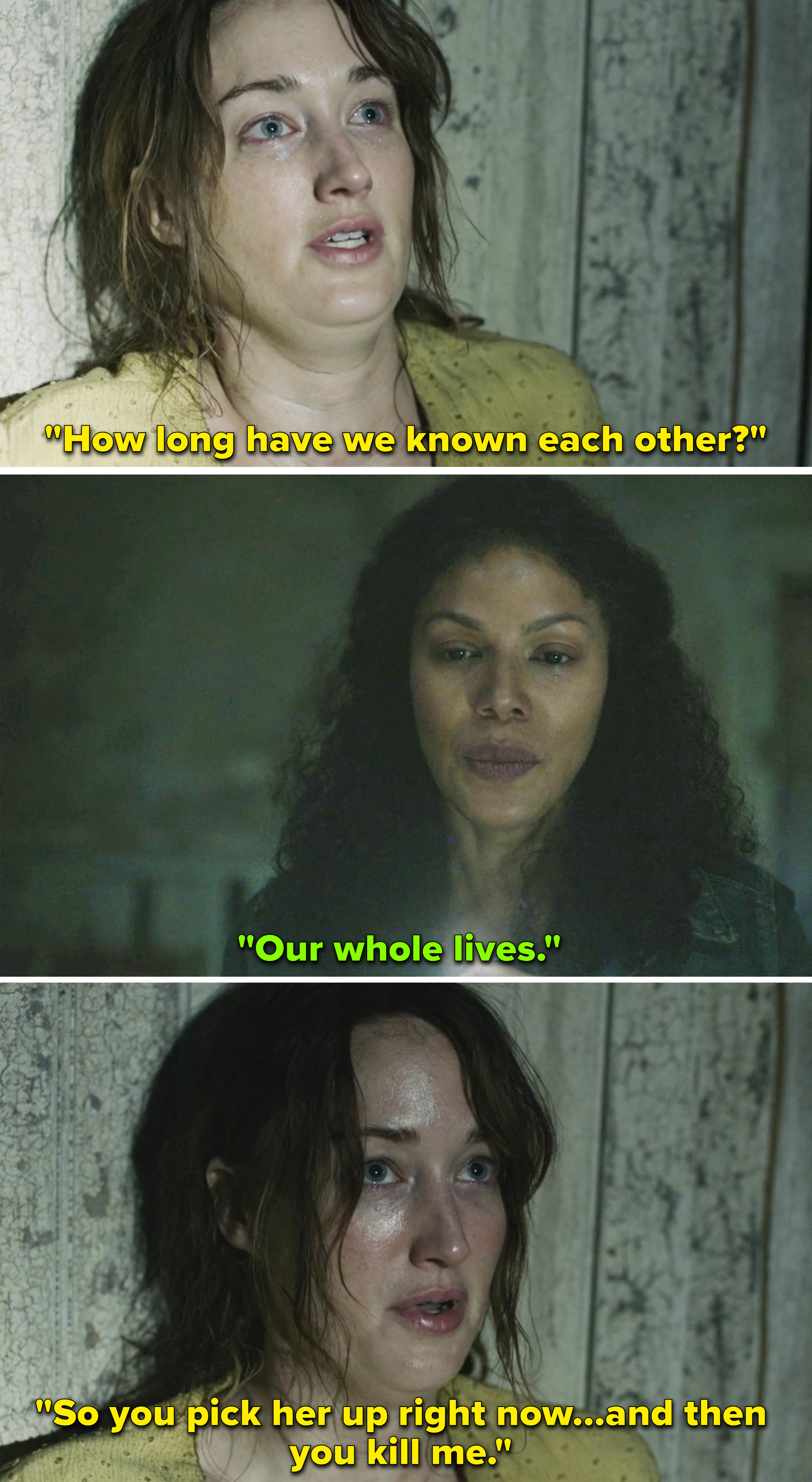 Of course, Ashley voiced and did the motion capture performance for Ellie in all of The Last of Us video games. So, she's been playing the role for more than a decade.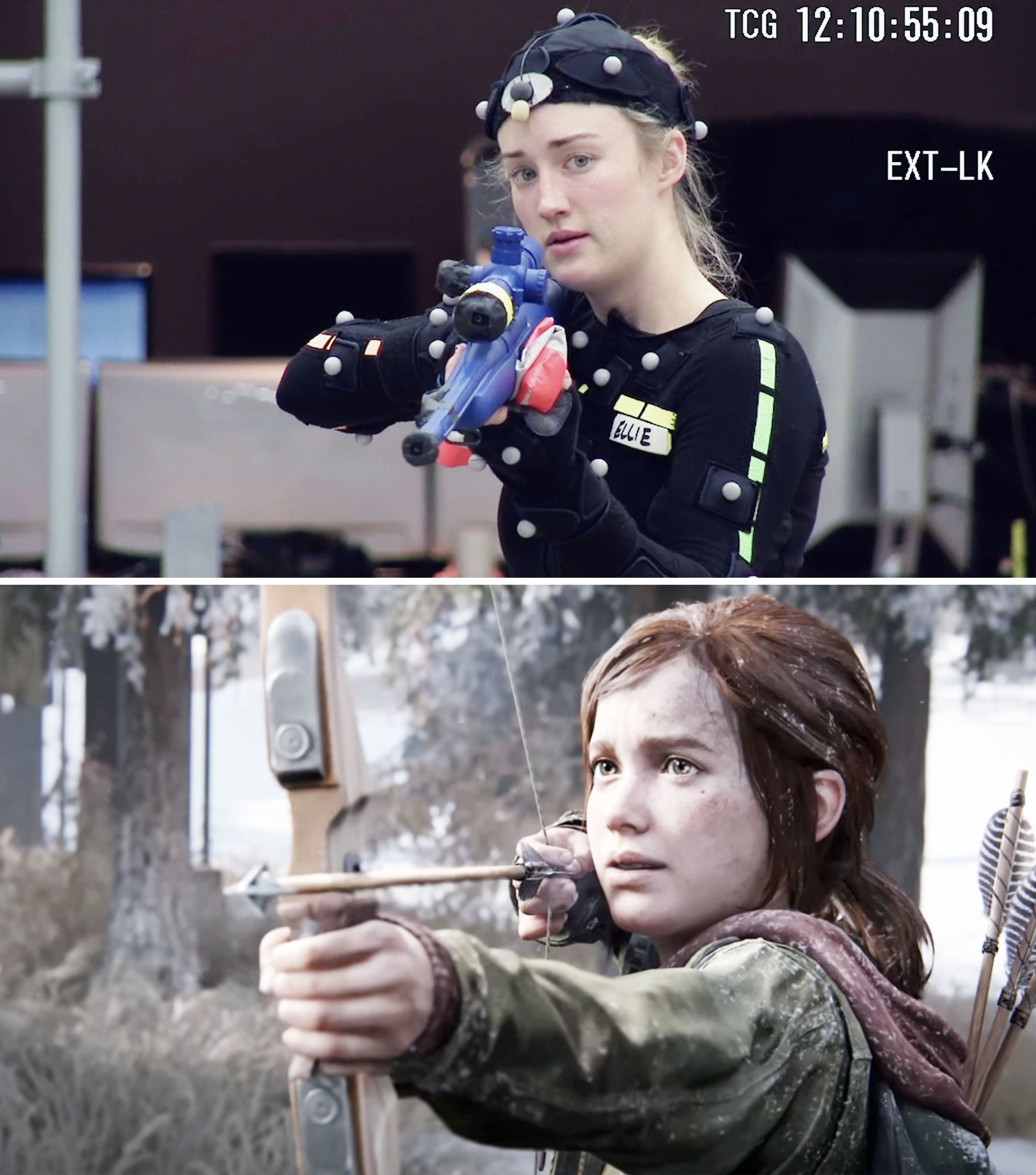 The Last of Us has done a beautiful job of honoring the hard work of the original voice and motion capture actors by having some of them appear throughout Season 1, with Ashley's casting arguably being the most emotional and poignant.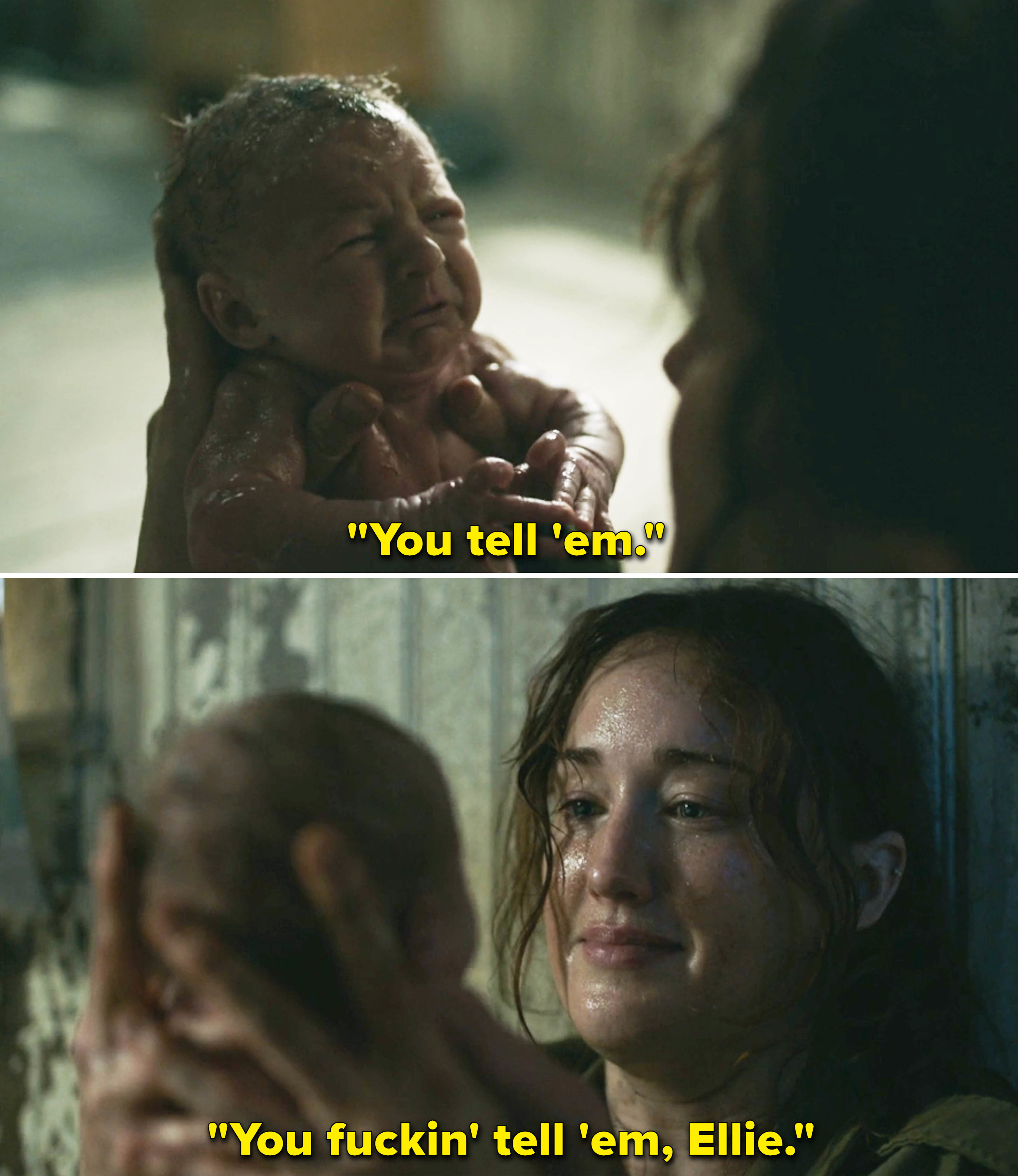 Ashley's scenes in Episode 9 also really call attention to how perfect Bella's casting as Ellie is, with people now seeing the strong resemblance between Bella and Ashley.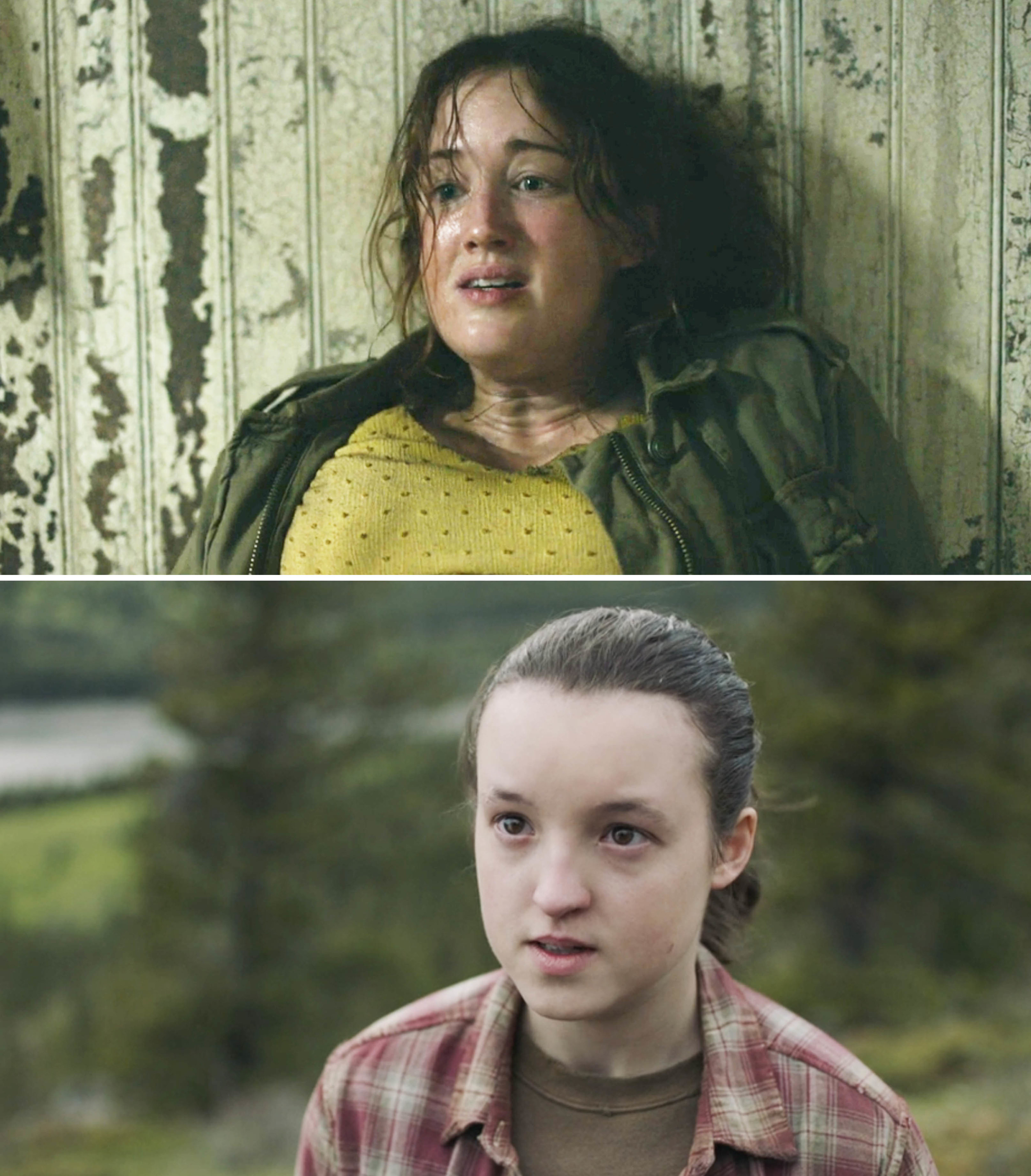 And apparently, Ashley and Bella have a really sweet behind-the-scenes friendship that makes this entire full-circle moment even more wholesome.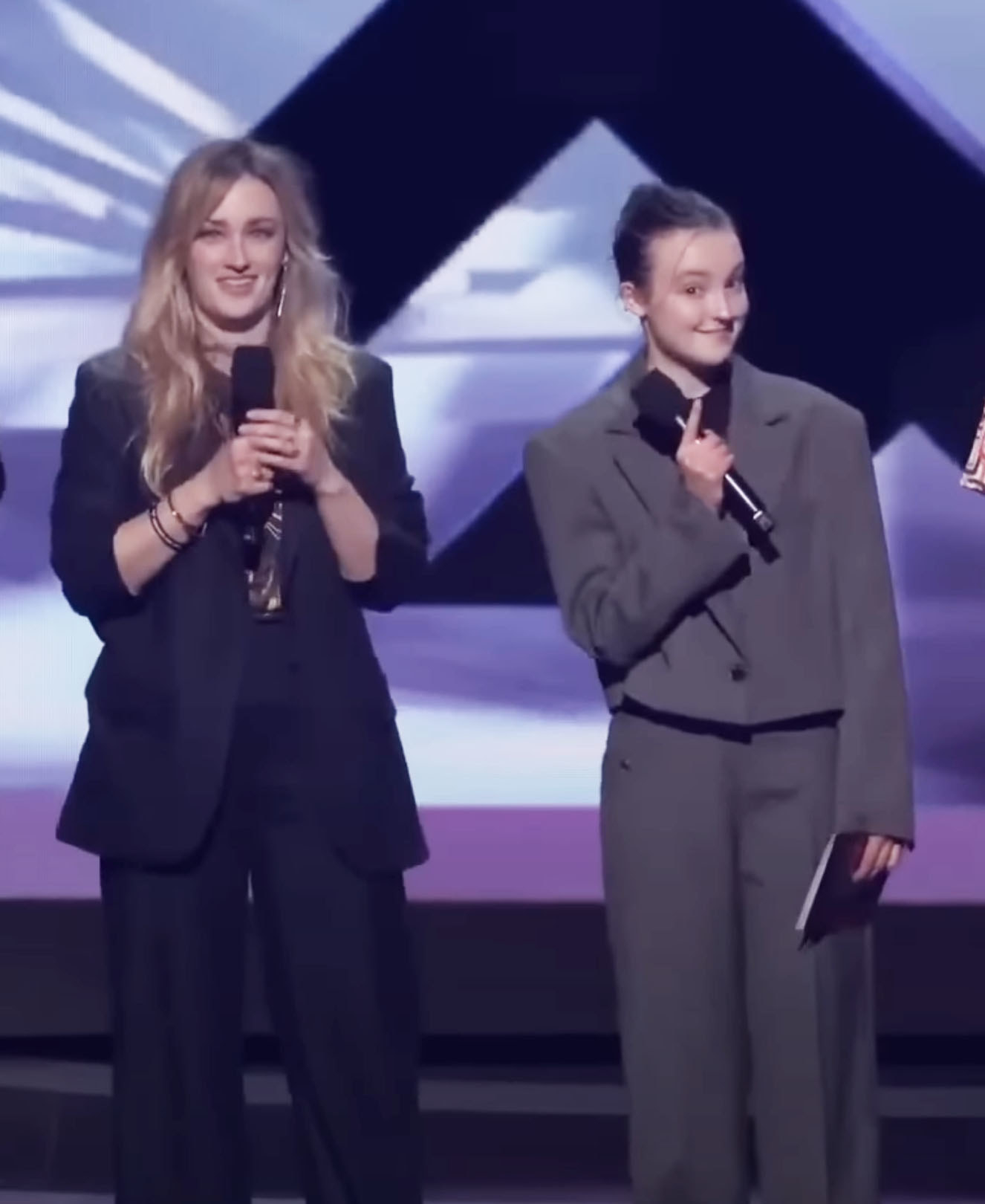 In an interview with the Hollywood Reporter, Ashley talked about meeting Bella for the first time and what it was like watching them portray Ellie.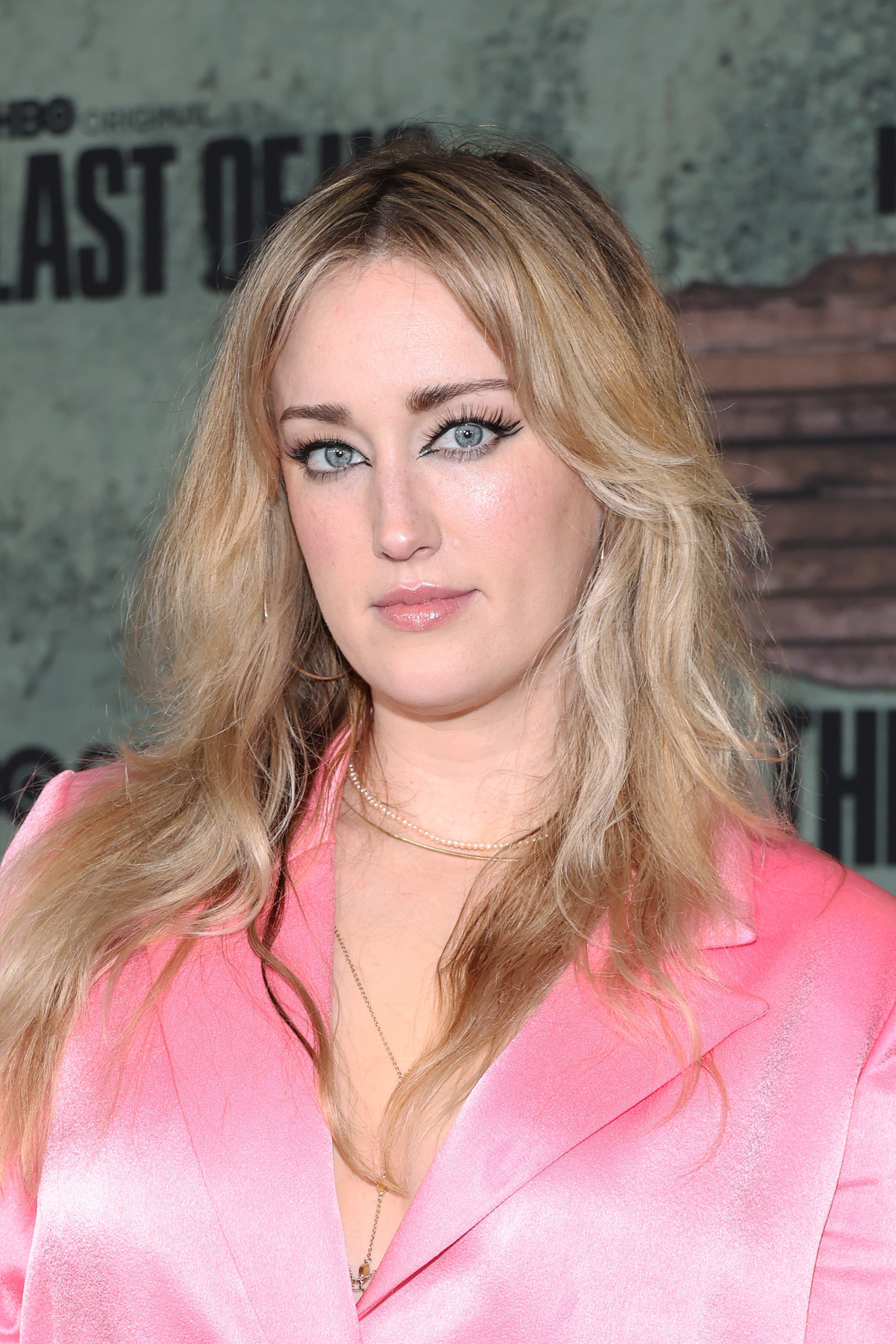 "I first met Bella on set and she's Ellie come to life from the game. She has the essence of Ellie. She has the strength," Ashley began.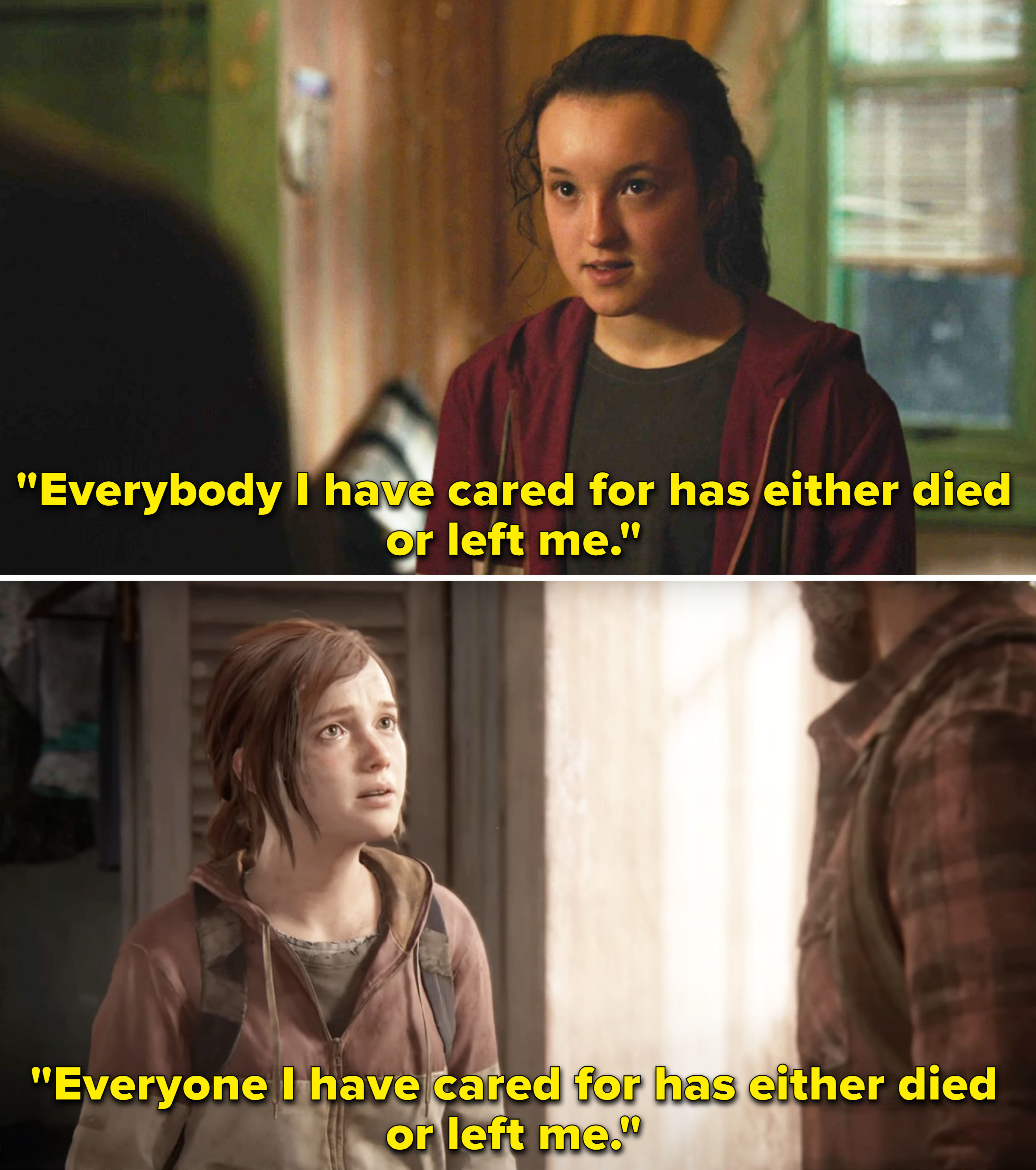 She continued, saying, "I instantly felt a connection with her because we both care so much about this character. I don't feel like anybody else could play this part as well as her, because so much of her already is Ellie."
After the season finale, Ashley was also a guest on HBO's The Last of Us podcast, where she expanded further on what it has been like getting to know Bella.
She said, "There is something so similar that the both of us have. And, instantly, when I met Bella, there was this feeling of wanting to protect them."
"The first time I met Bella, I was a little taken aback because it felt like I was meeting the real Ellie, like the character coming out of the game. Obviously, we played these parts, but it's a strange thing. There's a little bit of it where Bella kinda feels like my kid. And we have very similar mannerisms, and she gets it," Ashley added.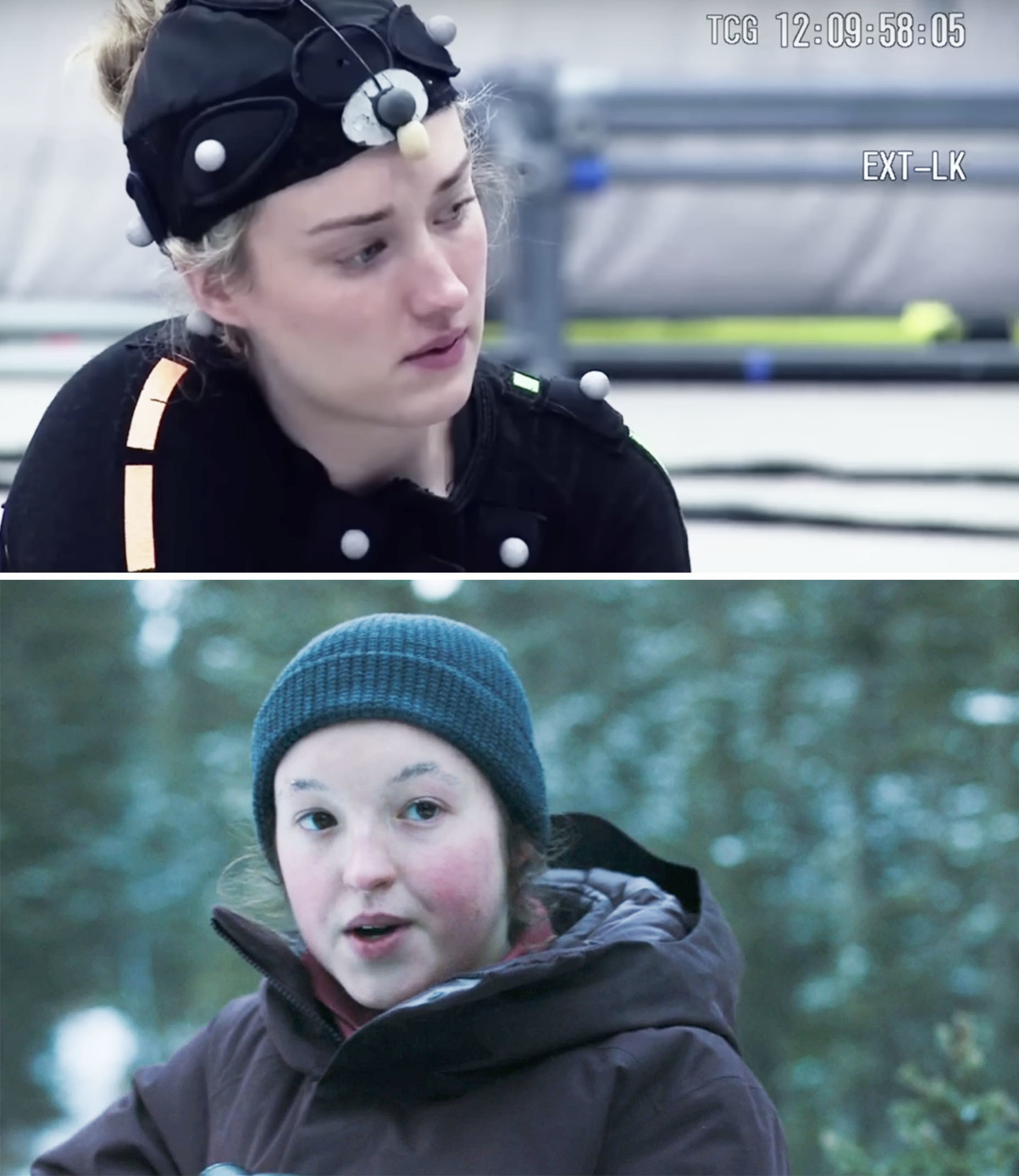 In particular, Ashley told the Hollywood Reporter she's been blown away by the range of emotion Bella's been able to achieve with Ellie. In particular, she loved the comedy of the moment when Joel finally gives Ellie a gun and she's excited, saying, "I took a video of it and sent it to Bella and I was like, 'Dude, this is hilarious.'"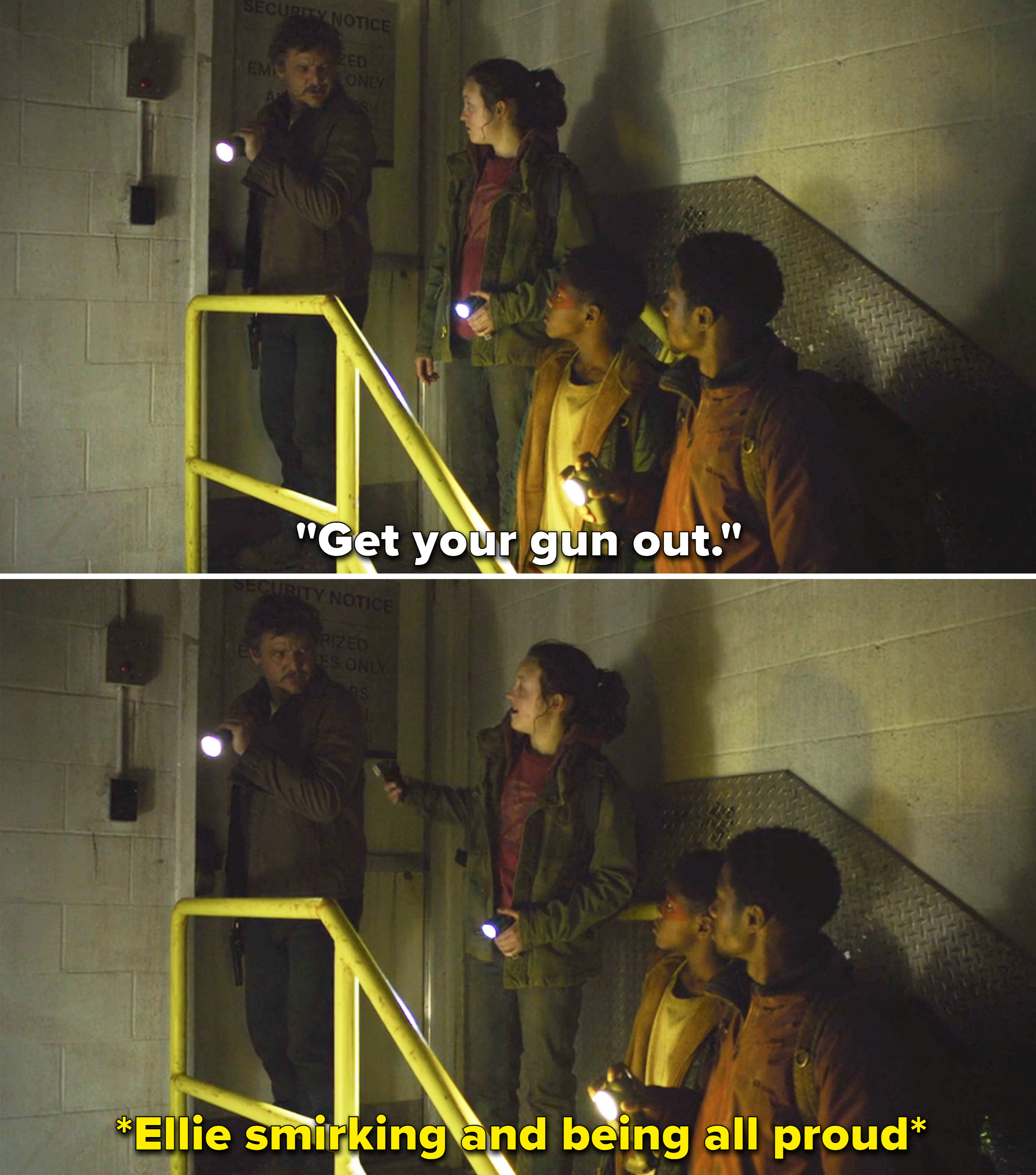 And then, that moment juxtaposed with what Bella was able to do in their award-worthy performance in Episode 8 when Ellie comes face-to-face with David.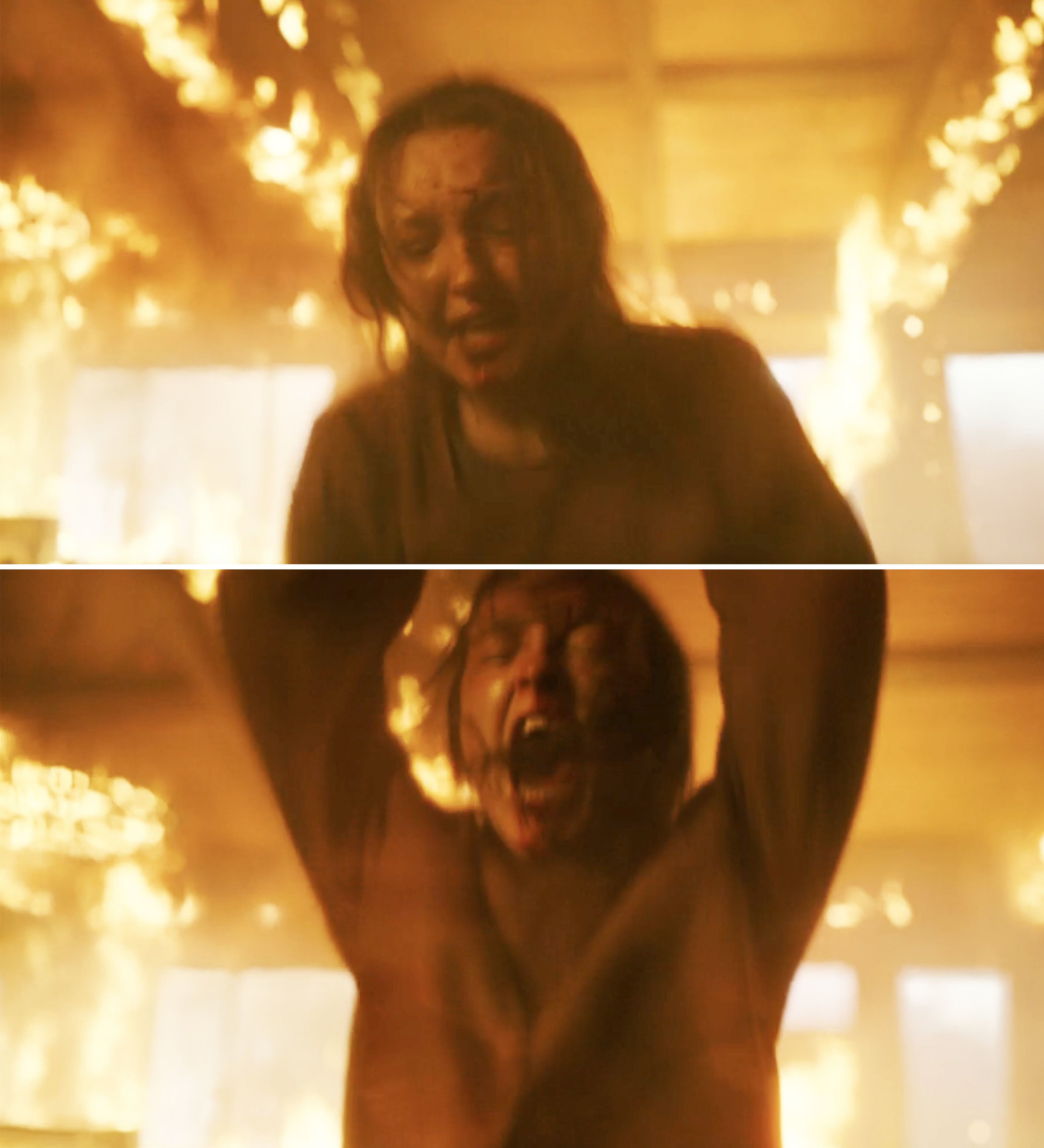 "There's the comedy aspects of the show, what she can do, and then the whole other end of the spectrum when we see her moments with David and her anger and the violence — which becomes such an important part in Part II," Ashley said.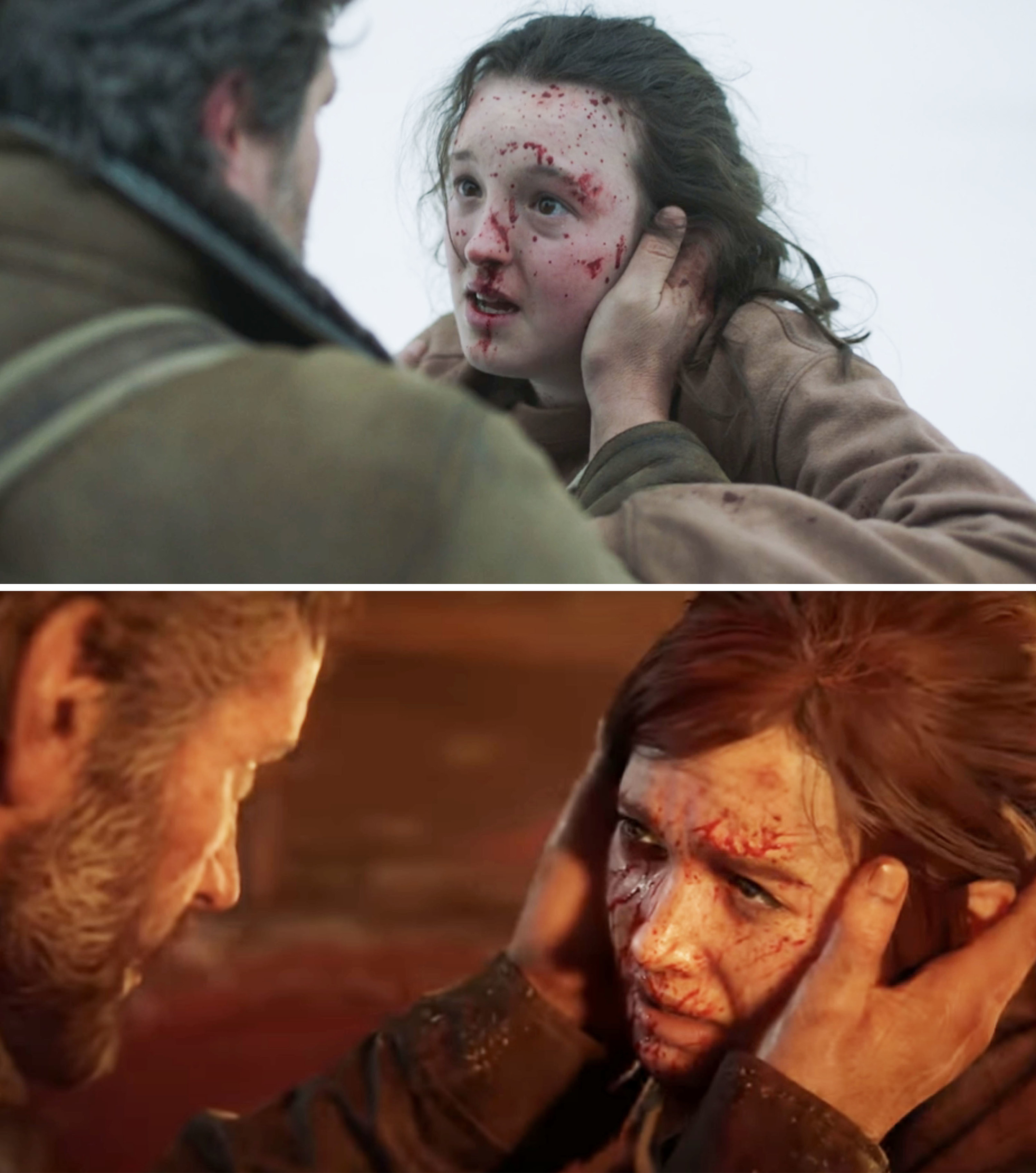 She added, "So in Season 2, I feel like they set it up well for [Bella] and I'm so excited to see where she takes it."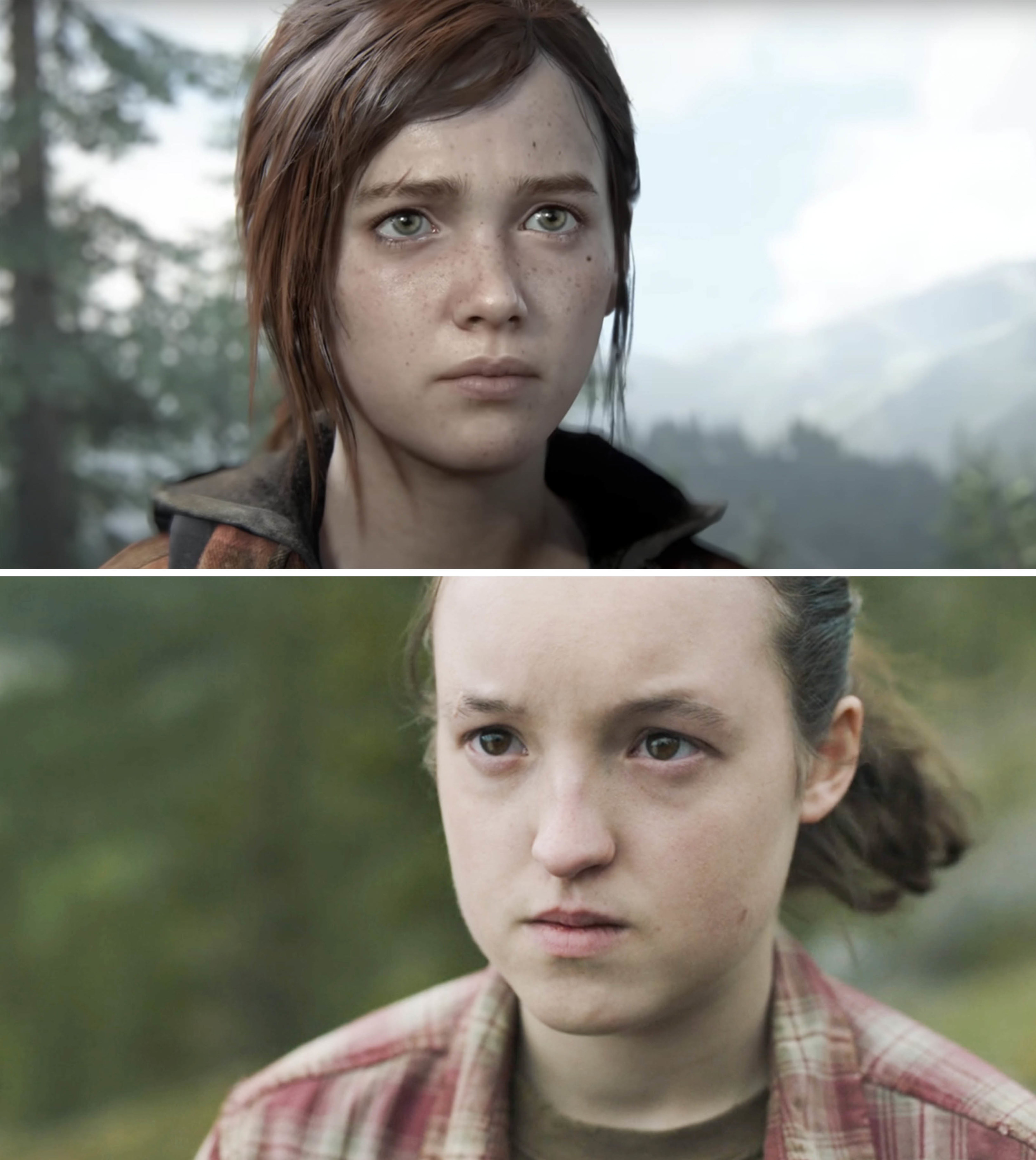 BRB, I'm gonna go watch the first few minutes of The Last of Us Episode 9 and absolutely weep over Ashley's love for Ellie and her appreciation for Bella.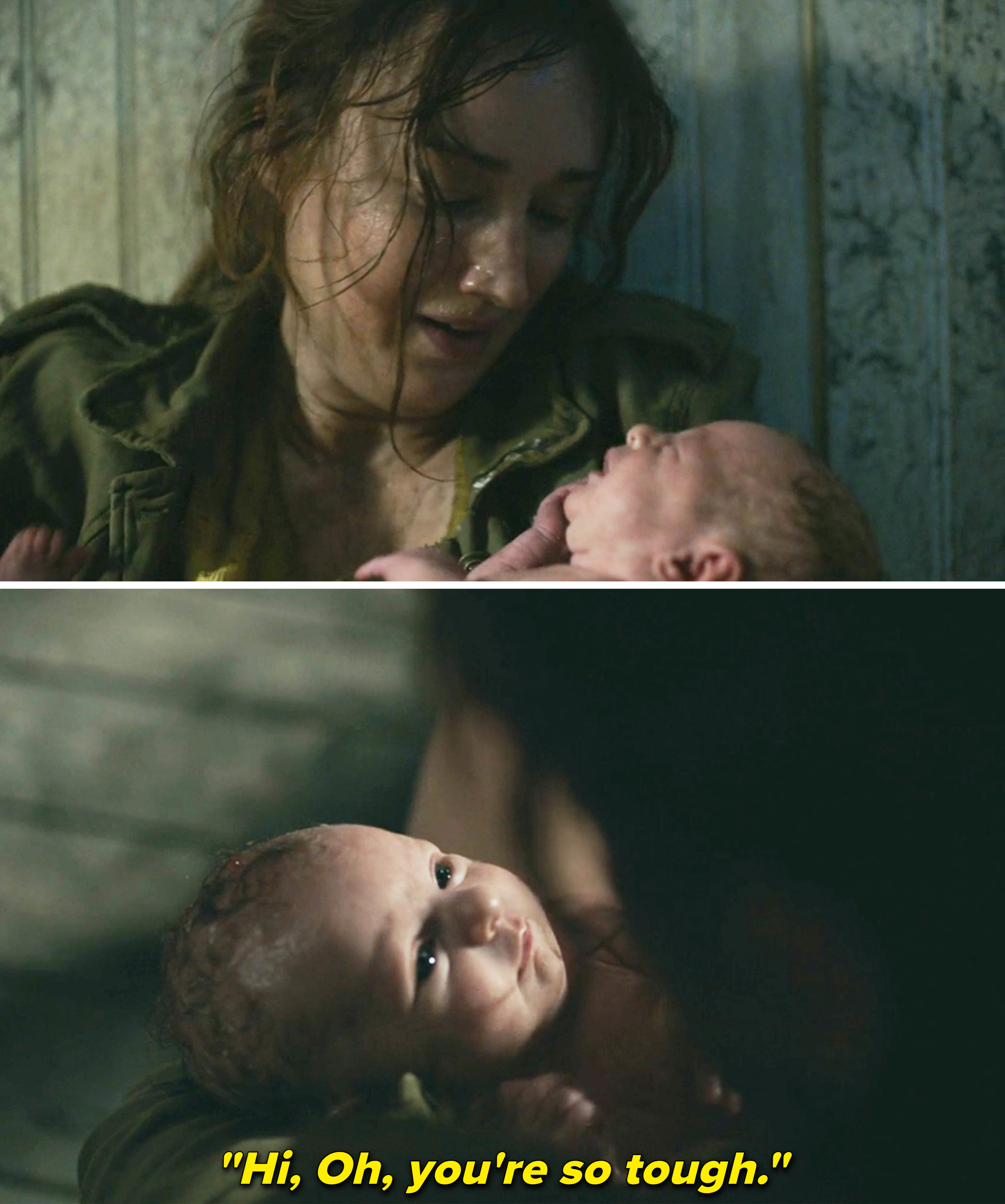 What did you think of The Last of Us Season 1 finale? Tell us in the comments below!