To celebrate the upcoming final season of Agents of S.H.I.E.L.D., Clark Gregg, Ming-Na Wen, Natalia Cordova-Buckley, Jeff Ward, Chloe Bennet, and Henry Simmons caught up with us at Comic-Con to play a game of "Who's Who?"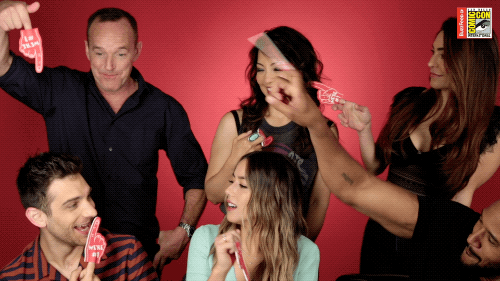 We found out who can always be found at craft services, who is least like their character, and even who would make the best Avenger.
And since they've been working together for seven seasons, they also have some hilarious behind-the-scenes stories.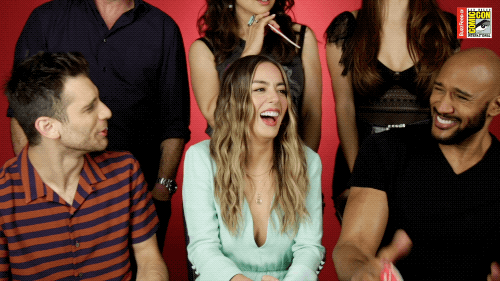 When asked "who is most likely to be caught napping on set?" it seemed to be a tie between Ming-Na and Henry.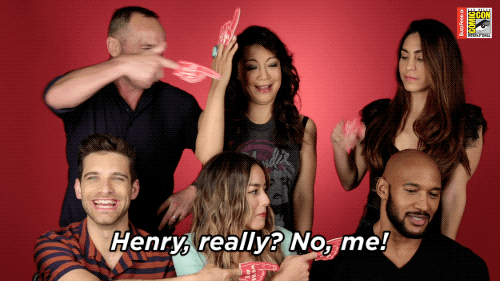 But then, everyone remembered that Ming-Na had a recliner, pillows, and a neck massager so she could get super comfortable in-between takes.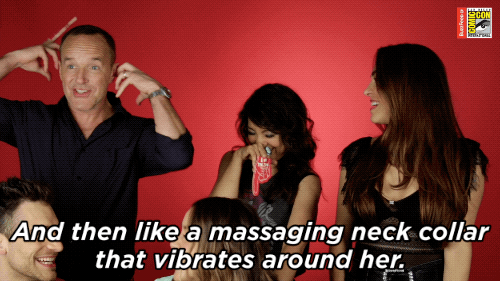 Chloe also recalled a hilarious story where Ming-Na had someone carry around a cot on their back so she would be ready for a nap everywhere.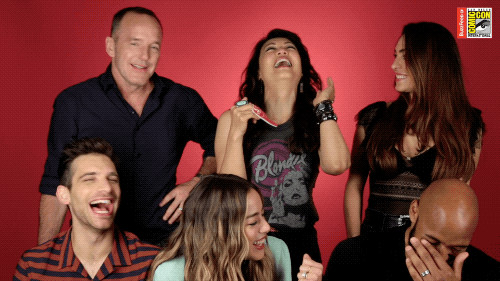 Ming-Na even knew that the queen of napping title belonged to her.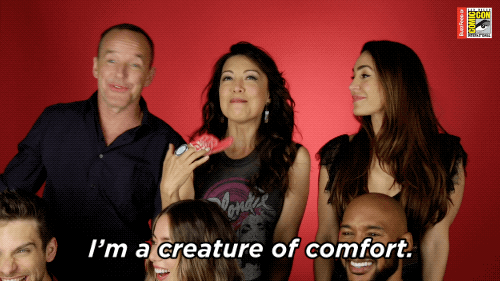 Basically, I love this adorable cast even more and could listen to them share behind-the-scenes stories for hours!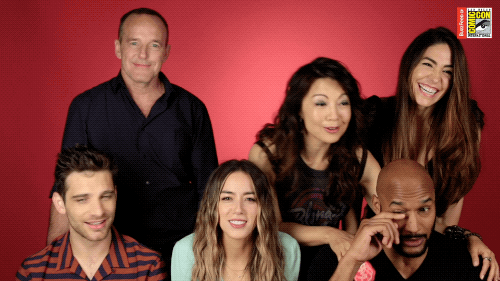 The final season of Agents of S.H.I.E.L.D. will air during the summer of 2020 on ABC.