To celebrate Netflix's That '90s Show, we had the cast — Debra Jo Rupp, Kurtwood Smith, Mace Coronel, Reyn Doi, Maxwell Acee Donovan, Sam Morelos, Callie Haverda, and Ashley Aufderheide — take a quiz to find out which original That '70s Show character they're most like IRL.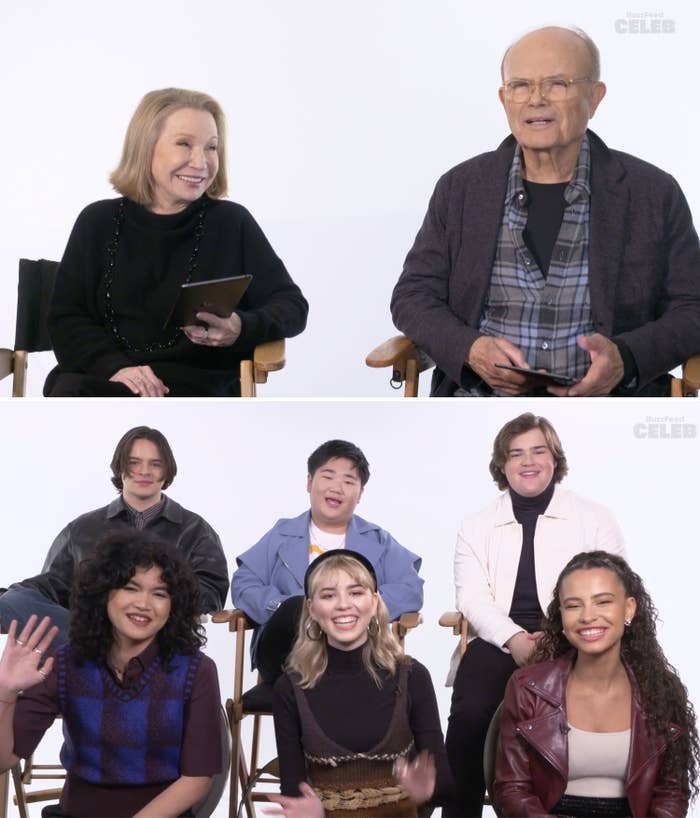 Is Debra Jo actually like Kitty, or is she more of a Donna? And which snack are all of the That '90s Show cast members eating while sitting in a circle in the Formans' basement?
Now it's your turn! Take our "Which That '70s Show Character Are You?" quiz below, and compare your results with Debra Jo, Kurtwood, Mace, Reyn, Max, Sam, Callie, and Ashley's!