Warning: Spoilers ahead for Stranger Things Season 3!
Made up of Steve, Dustin, Robin, and Erica, the Scoops Troop was a big part of uncovering the Russians in Hawkins.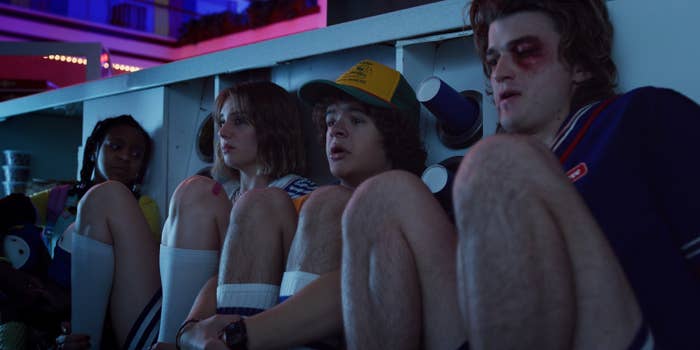 And while everyone loves this band of world-saving nerds, it took the Stranger Things writers a while to create their storyline, and even then they weren't 100% certain the characters would work well together.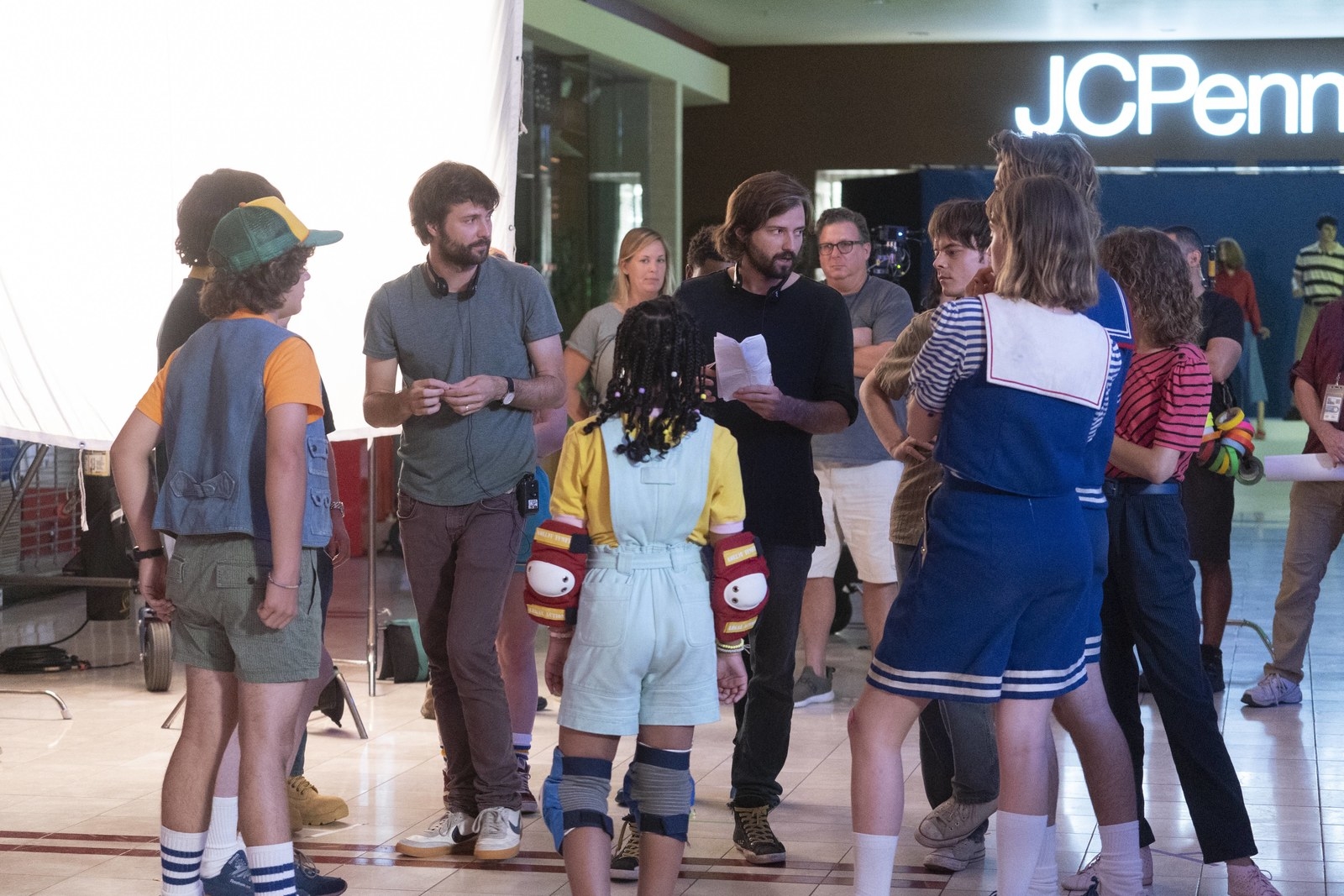 Shawn said, "Putting Steve Harrington with Erica Sinclair, on paper that doesn't make any sense, but neither did Dustin and Steve."
If you remember, Season 2 saw Dustin and Steve teaming up to find Dart. It was an unlikely duo that ended up stealing the show.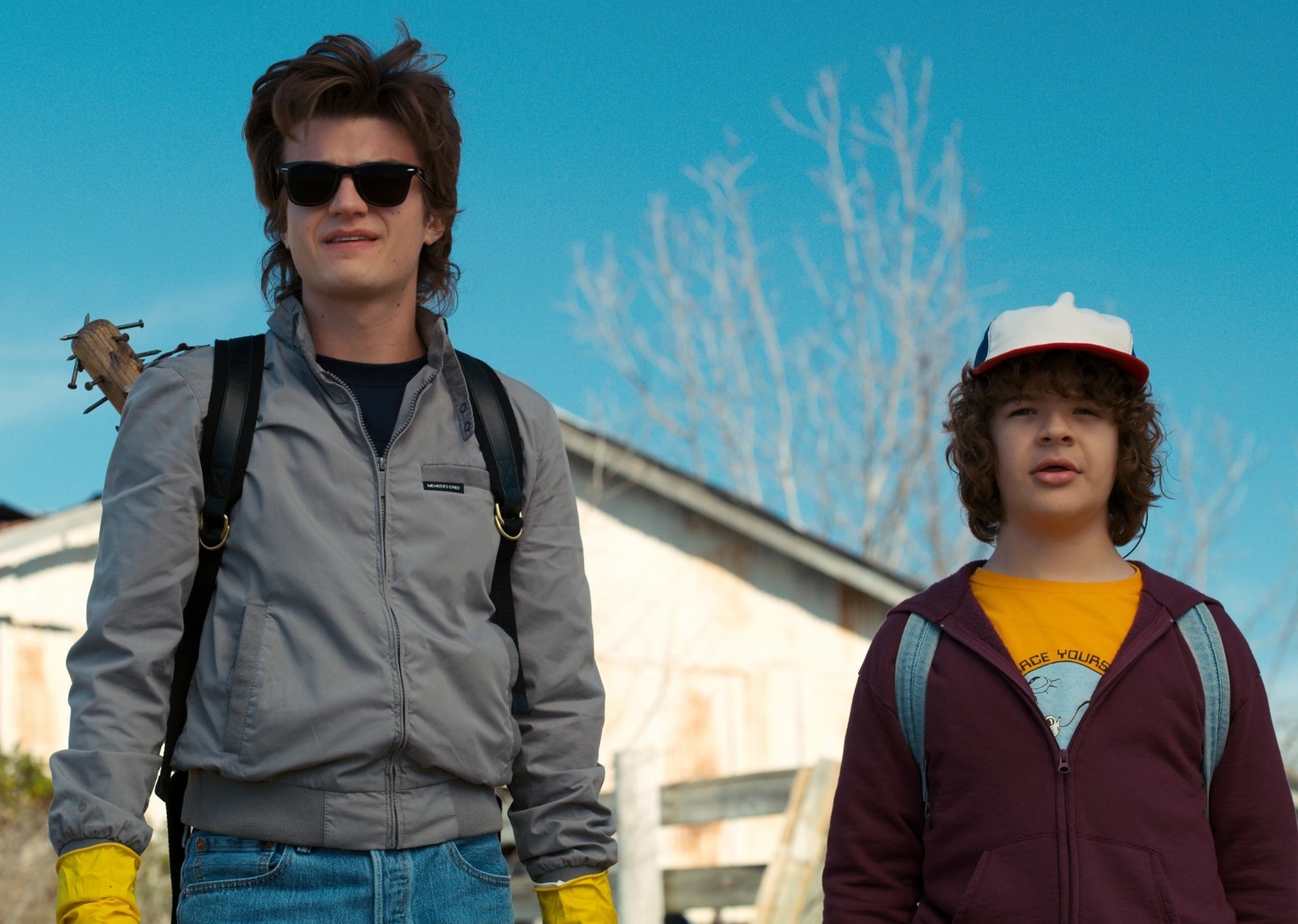 Shawn continued, saying that the Duffer Brothers have this incredible skill where they try "pairings that [they've] never done before and often bottling magic by the new dynamics that come up."
Another reason the writers were nervous about the Scoops Troop was the idea of having to connect these teenagers and kids with a secret Russian organization in a believable and authentic way.
The writers knew that the Russians' secret lab would be underneath the Starcourt Mall and they knew very early on that Steve would be working there.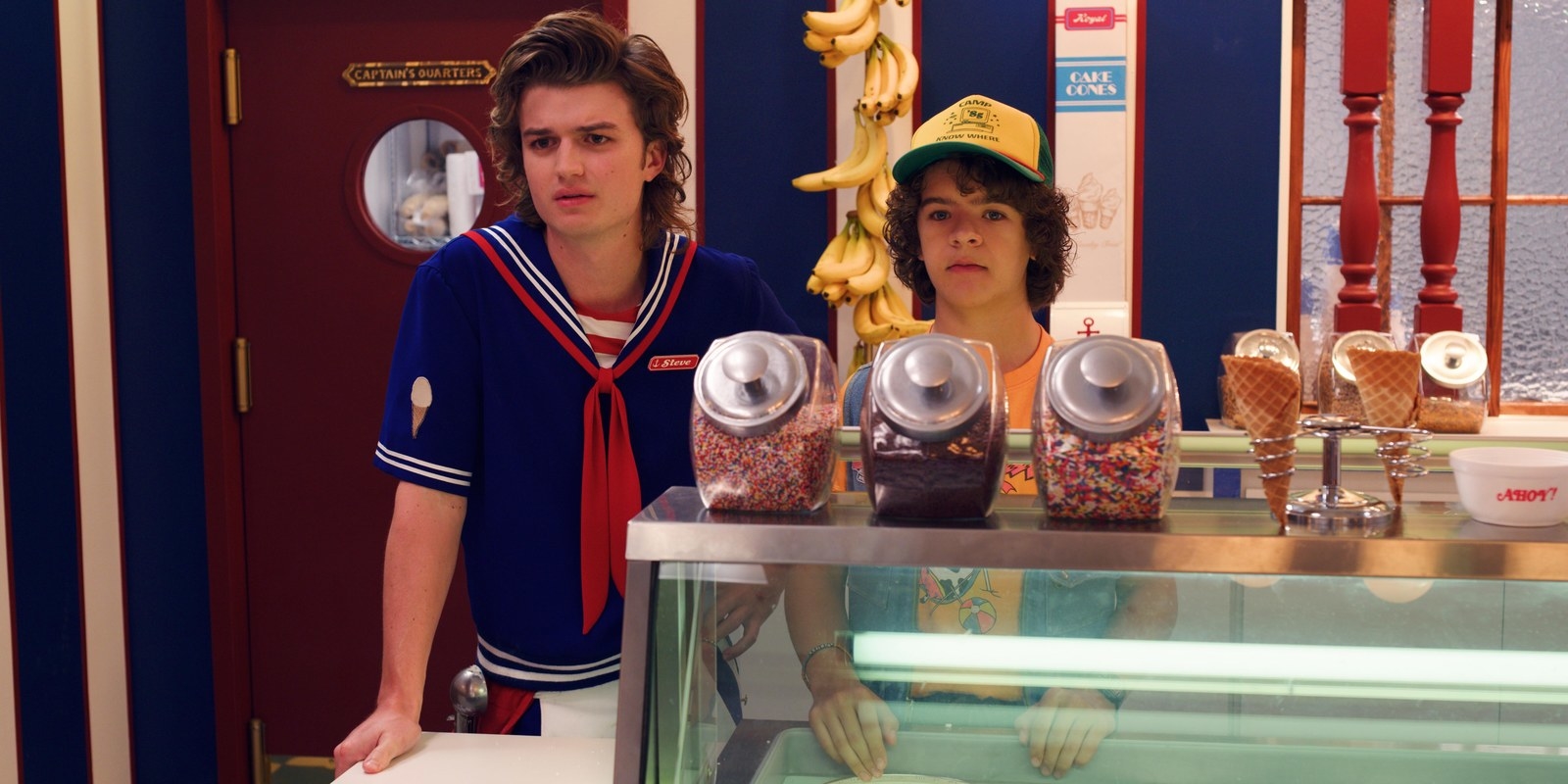 They were also aware of the magic between Joe Keery and Gaten Matarazzo, but they needed another element so it didn't feel like a repeat of Season 2.
This is when the writers came up with Robin. They said that they "wanted to put [Steve] with a classmate he barely even remembers or knows, but certainly remembers him, and that's part of the outsider group."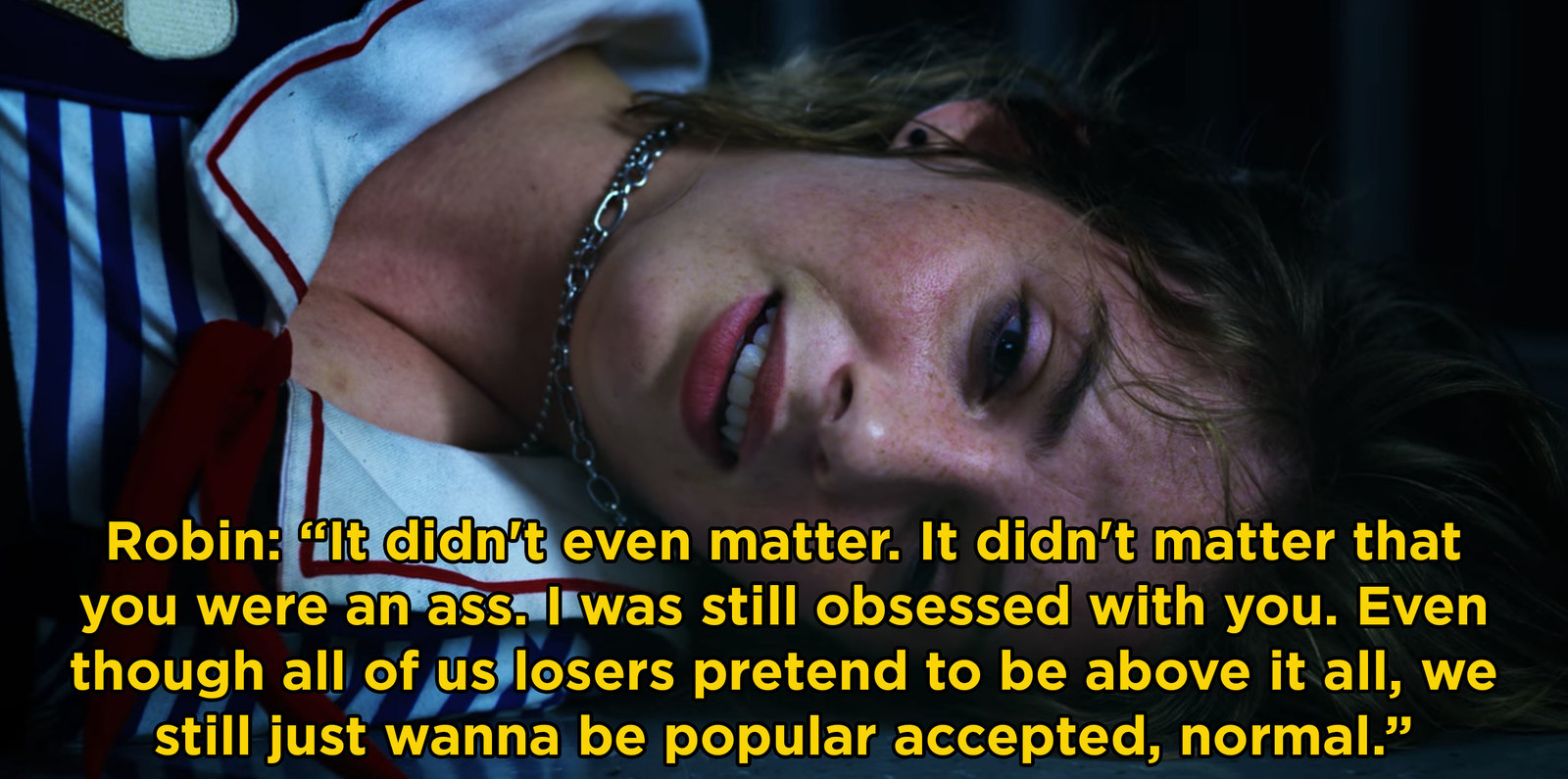 Maya Hawke spoke about adding Robin into the Scoops Troop dynamic, saying, "As I loosened up and got more comfortable on set, she loosened up and got comfortable with Steve and the whole Scoops Troop."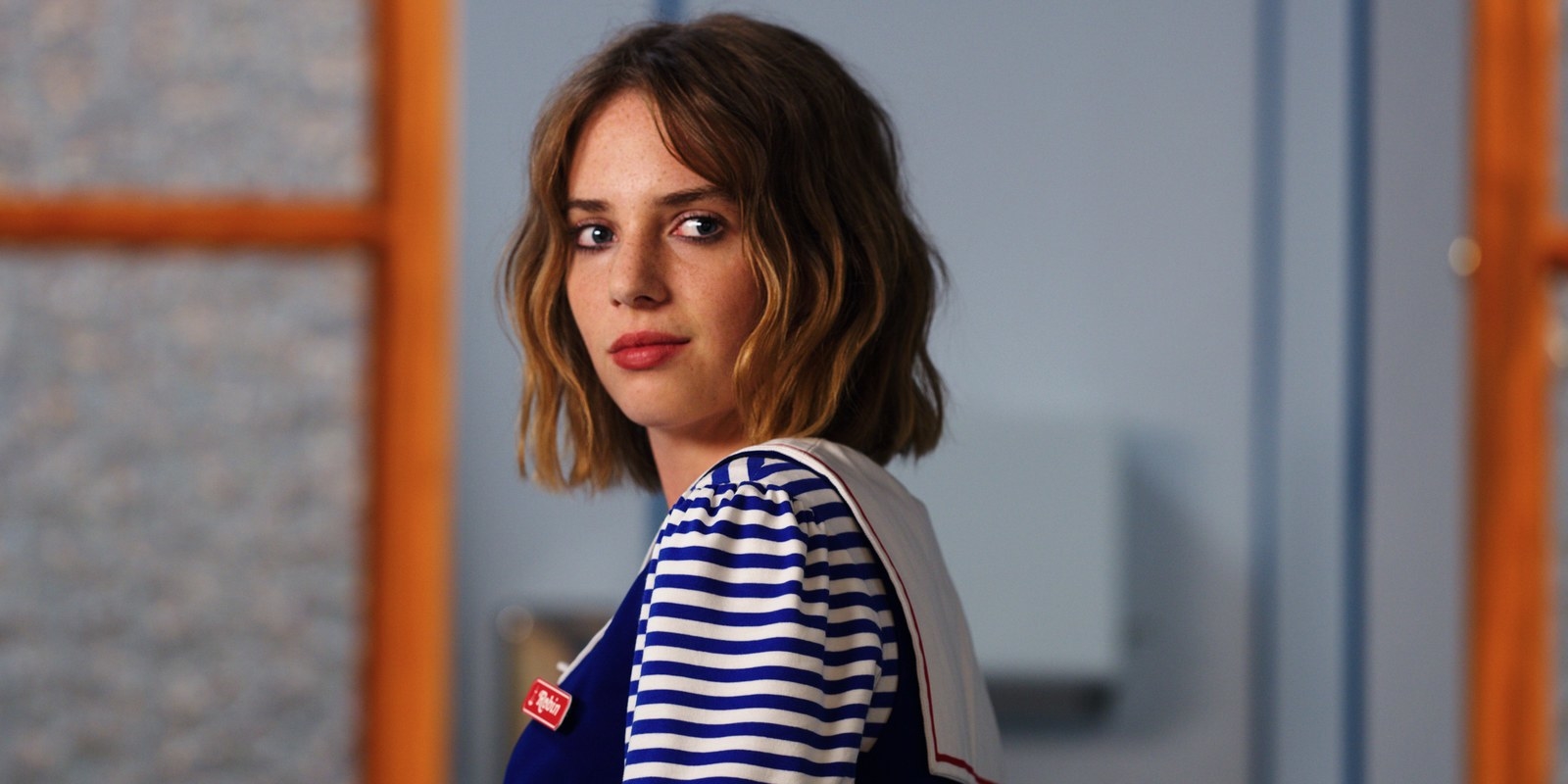 Besides adding Robin, the writers also had to figure out how to make audiences believe that Erica would be hanging out with these teenagers.
Shawn spoke about Erica, saying, "The idea of placing her in the middle of the narrative and literally putting a young child with incredible attitude in the midst of a world-saving plotline, that is just such an inappropriate mashup but it's the perfect formula for comedy and for fun."
And there you have it! With some incredible casting and continuing to "ground the plot in the characters," the Scoops Troop was born.
Here's hoping the yet-to-be-announced Season 4 will have more of the Scoops Troop cracking Russian codes and saving the day!