Hi, yes, hello. It's another week, which means another adorable puppy interview, and this one is such a good one. We recently had Steve Carell swing by BuzzFeed to play with puppies while answering questions. He was delightfully overwhelmed, and it's so wholesome.
To celebrate Minions: The Rise of Gru, we asked Steve all of your burning questions about his iconic DMU (Despicable Me universe) character, The Office, and so much more! It truly did not disapoint.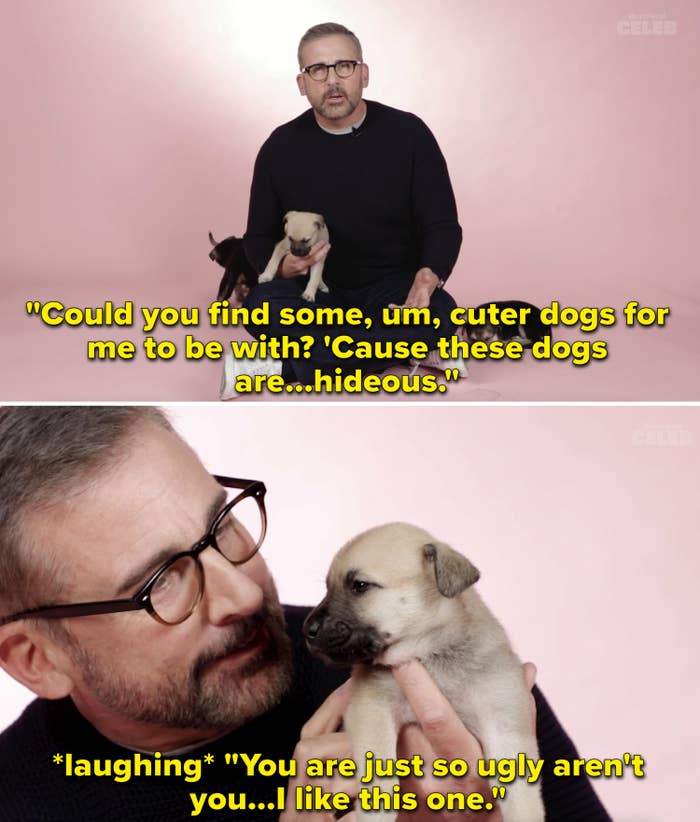 He revealed that he found Gru's signature voice by testing out various accents on his children, and the one he landed on was "the one that made them laugh" the hardest.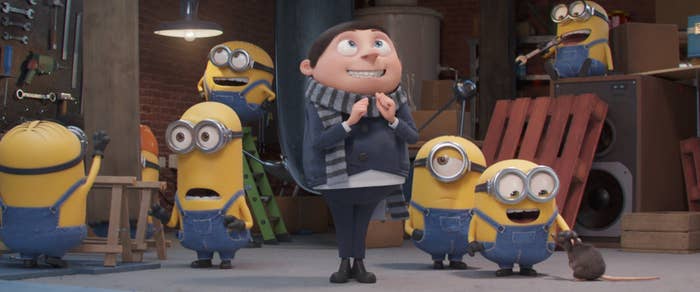 Steve also said he doesn't think he's watched every episode of The Office — and doesn't really watch the show in general — but his favorite episode to film was "Dinner Party" because the cast was "cracking each other up" while shooting.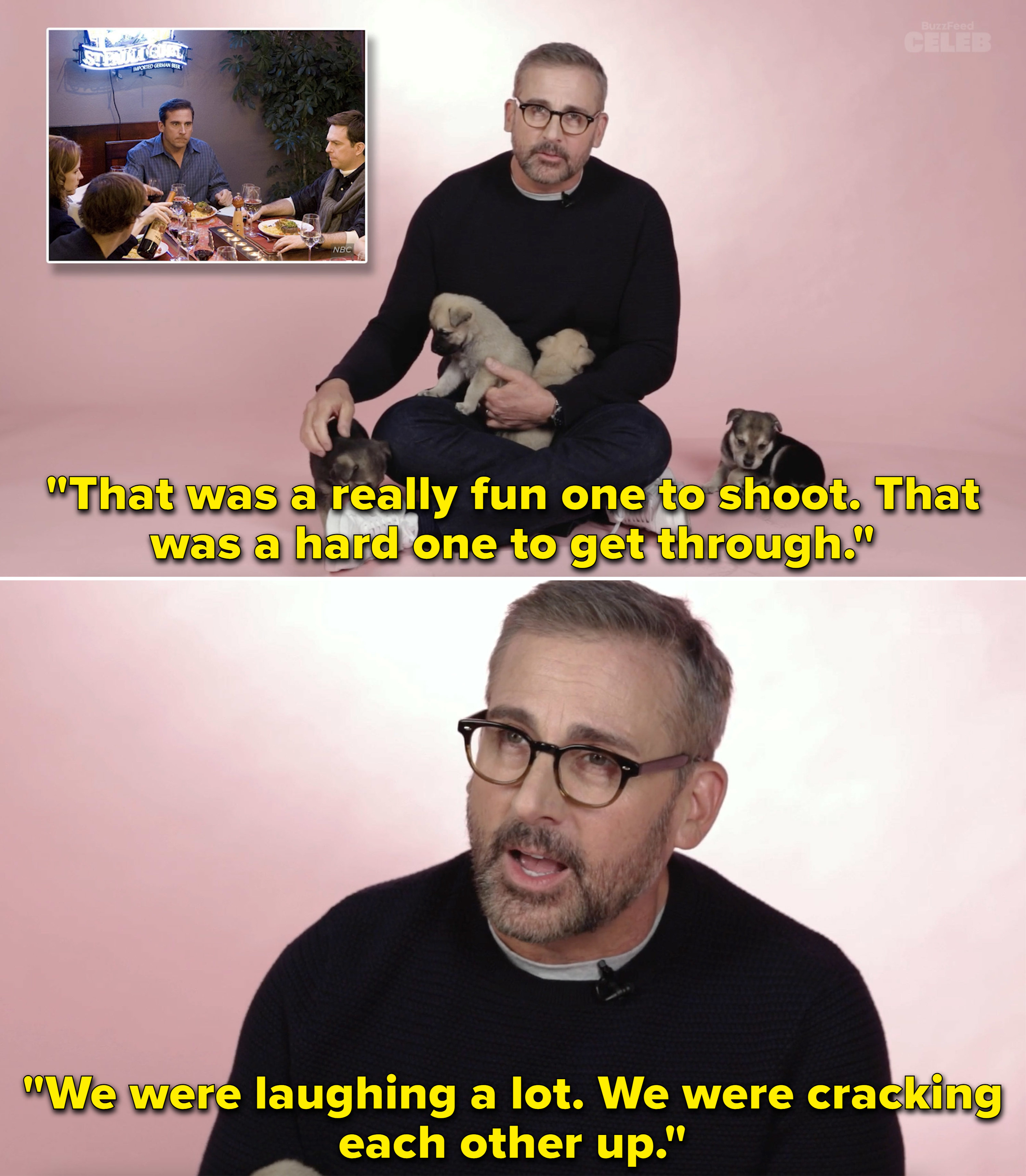 Also, because we had him around, we just HAD to ask about some of his other classic films. Like, what it was like filming the hilarious fight scene with Kevin Bacon and Ryan Gosling in Crazy, Stupid, Love.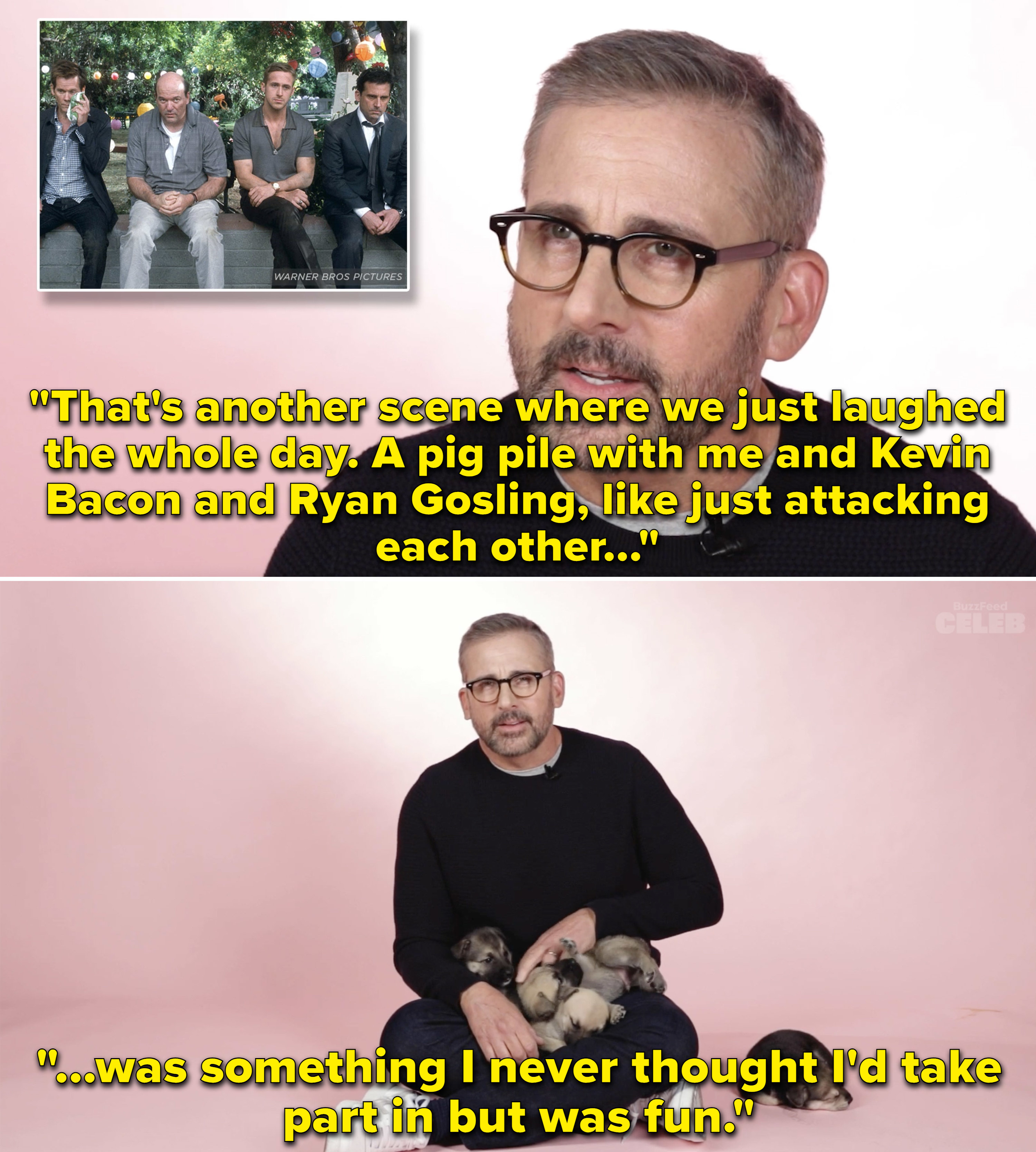 And he reflected on appearing in Sleepover in 2004, and how the cast, like Brie Larson and Jane Lynch, have gone on to have some pretty amazing careers since.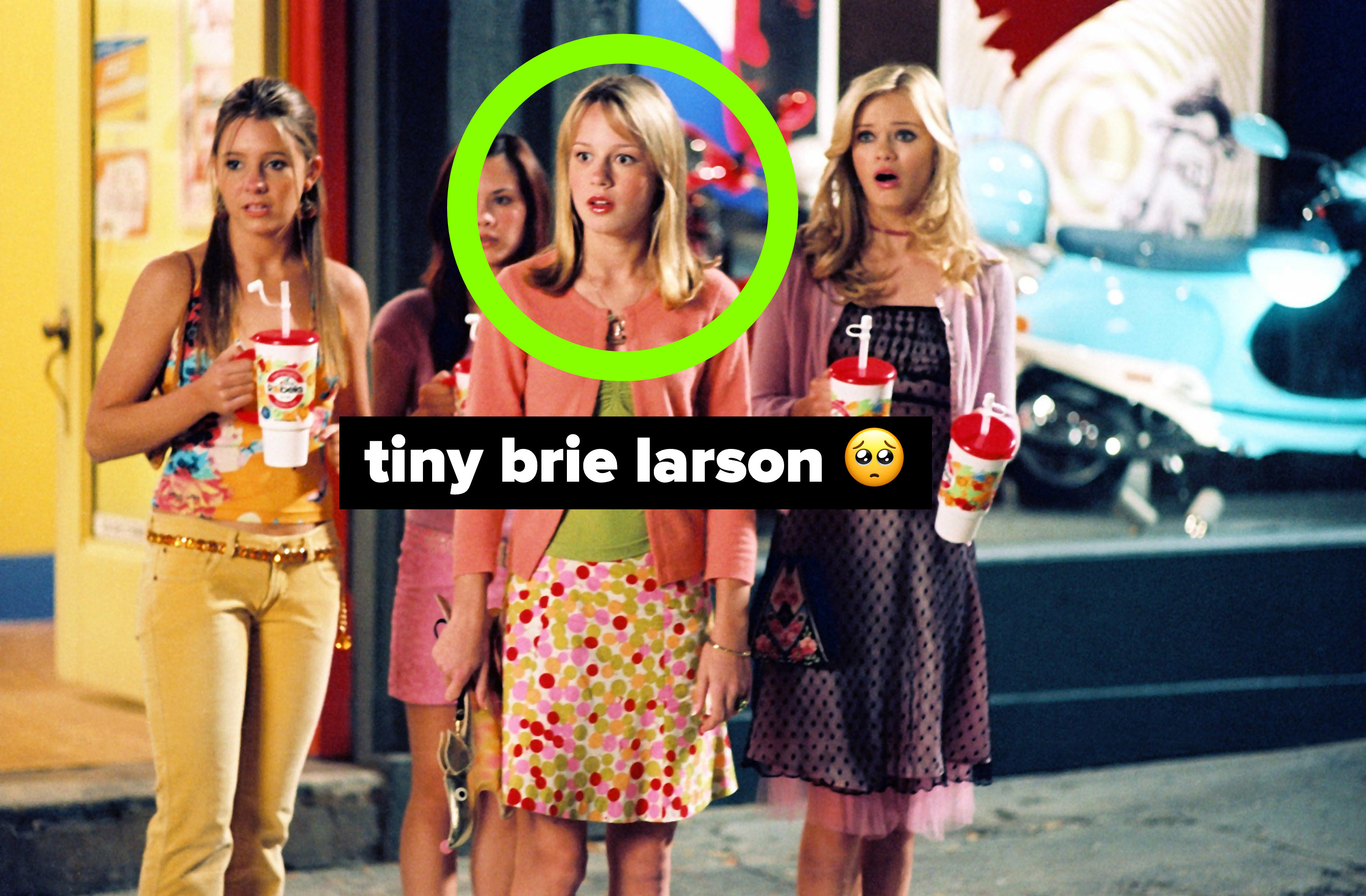 Basically, the whole interview is just ultra-high levels of cuteness, especially because Steve was whispering the whole time as the puppies were falling asleep.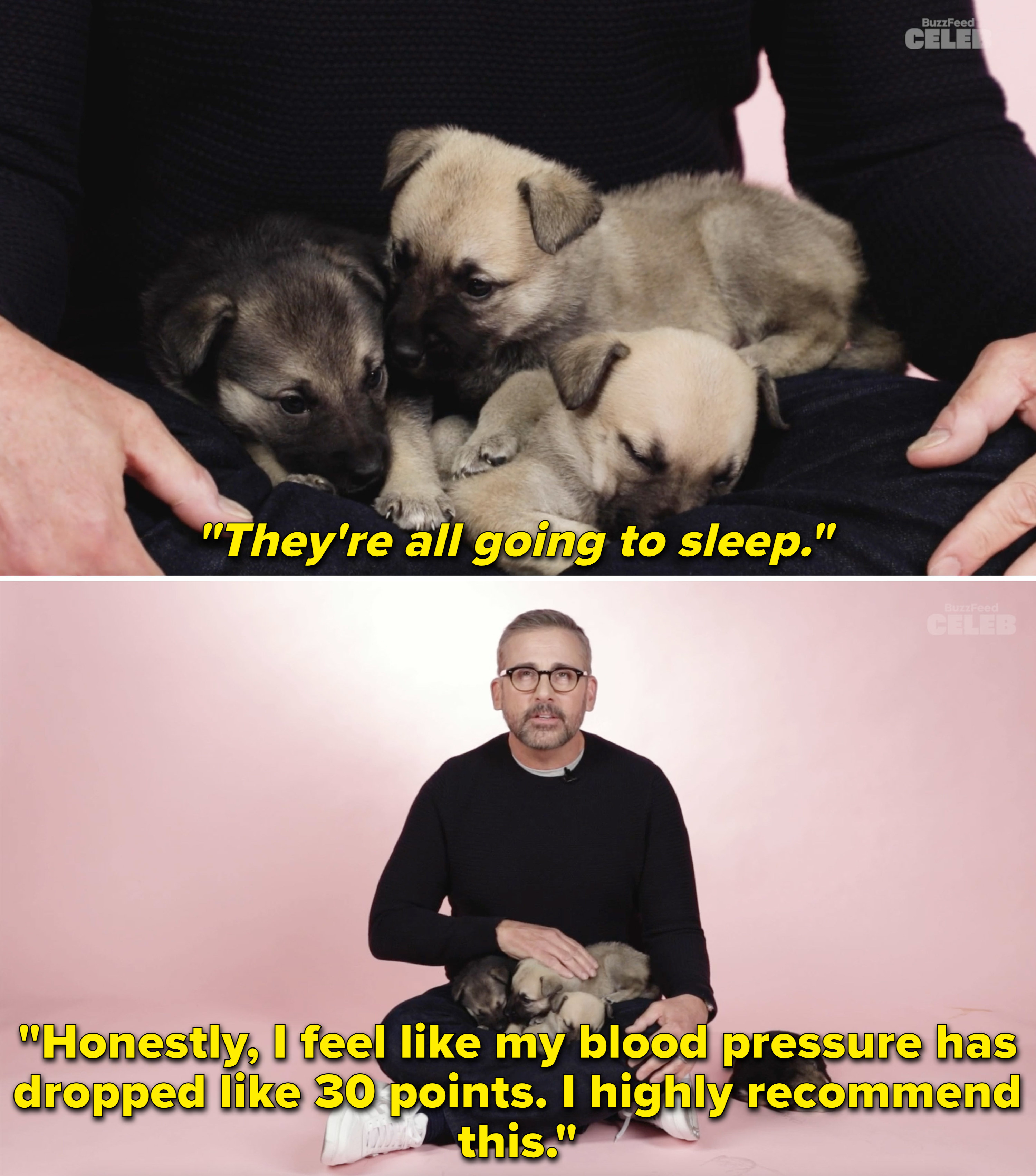 And be sure to watch Minions: The Rise of Gru, which is in theaters now!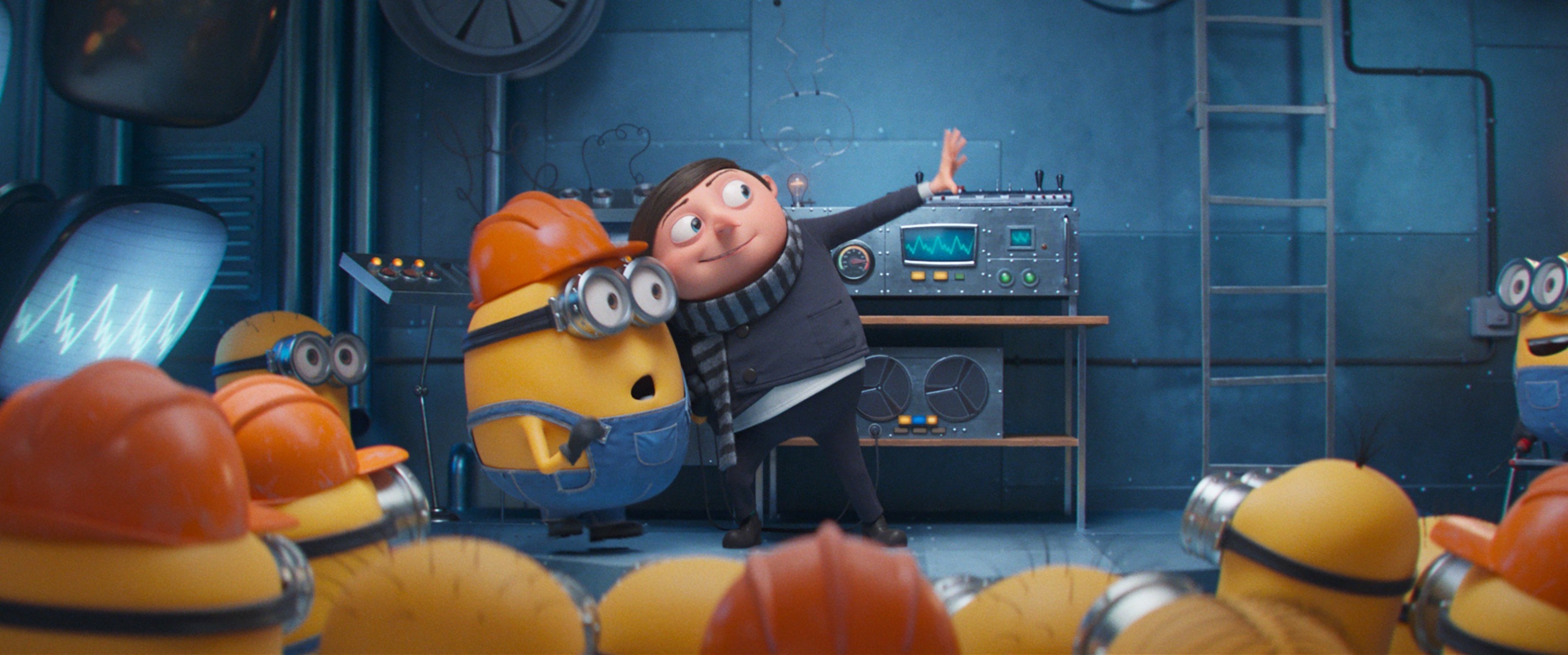 Also, all of these adorable puppies are available for adoption through Pacific Pups Rescue in Los Angeles.