Yesterday, Stephen Amell announced that Arrow will end after an abbreviated Season 8 this coming fall.
Stephen took to Facebook to elaborate, saying, "I've always been a fan of television shows that not only don't overstay their welcome but end in a manner that really packs a punch."
Getting emotional, Stephen talked about how important the show has been in his life and it's not something he will soon forget.
He concluded the video saying, "Even when I'm done, I won't be gone."
Following Stephen's announcement, several members of the cast and crew expressed their gratitude for an amazing eight-season run.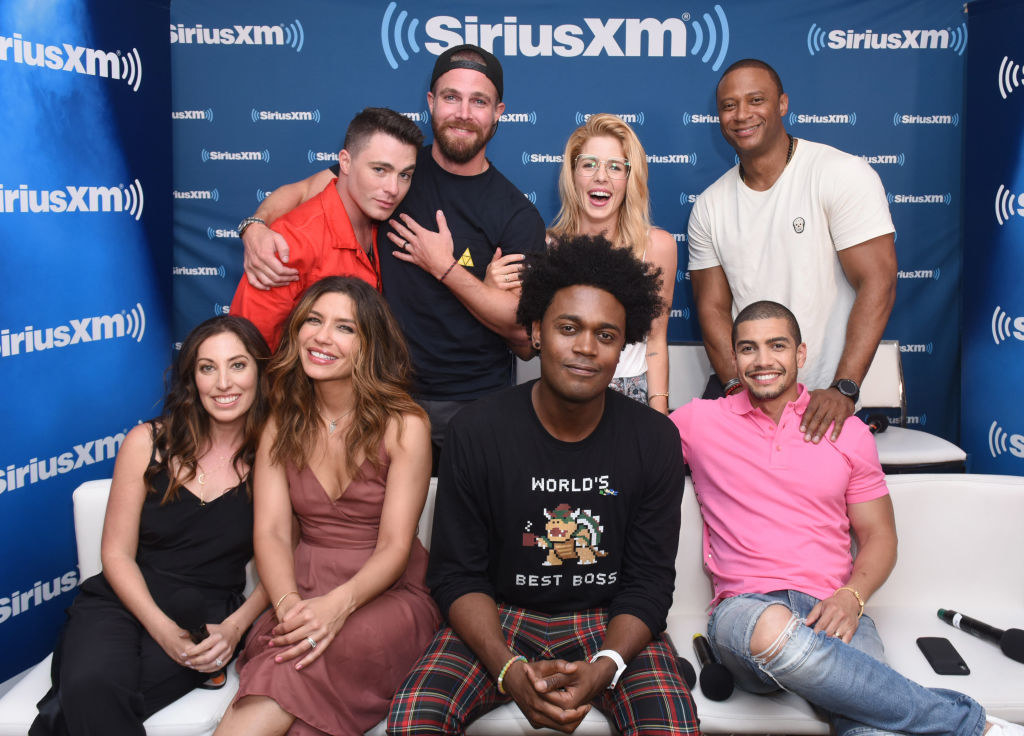 David Ramsey, who has been on the show since the pilot, thanked fans for helping him bring John Diggle to life:
Emily Bett Rickards, who started on the show as a guest star, couldn't quite find the words, but gave us this hilarious picture: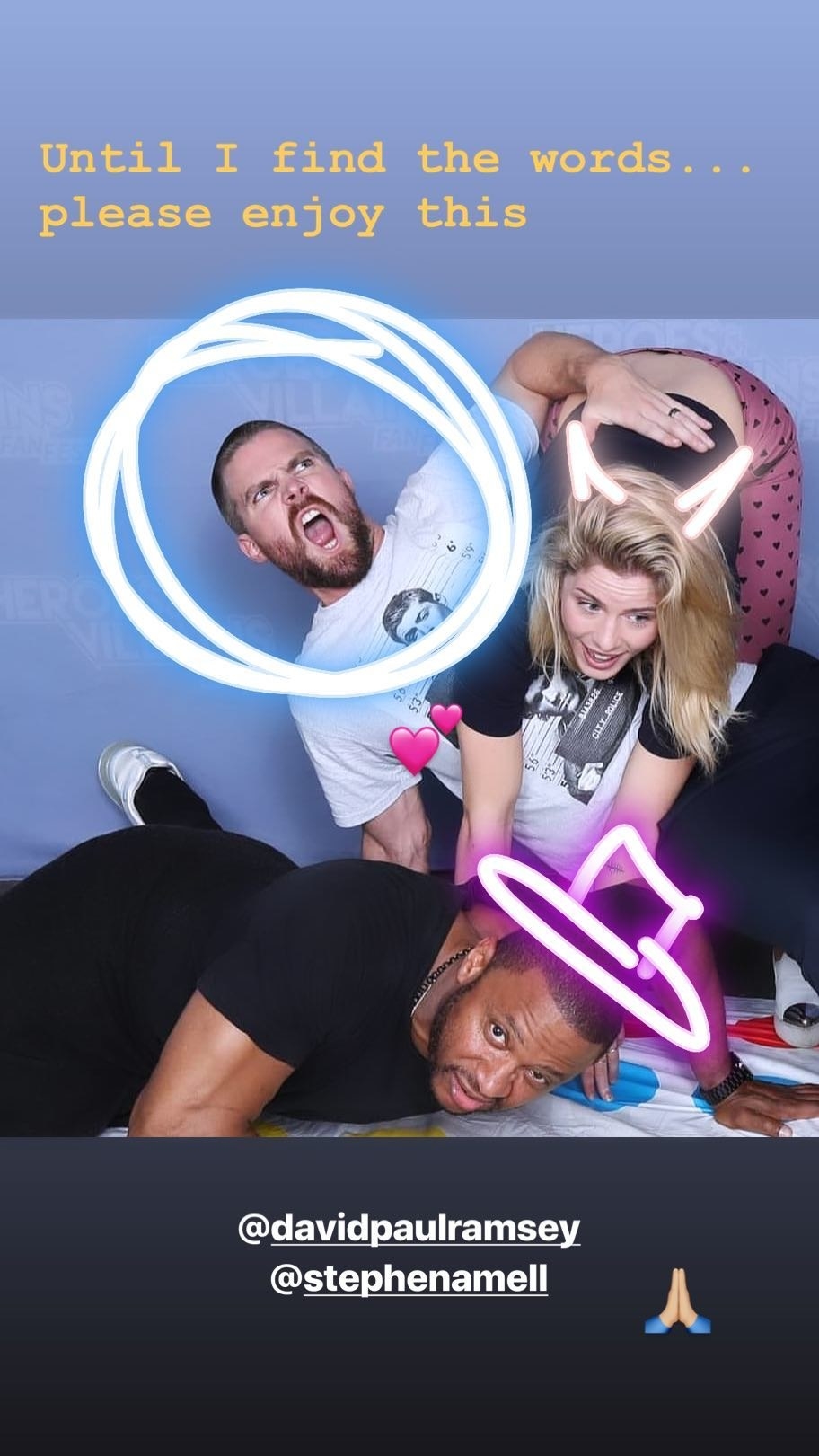 Colton Haynes, who played Roy Harper, thanked everyone for an "incredible ride":
Colin Donnell, who played the beloved Tommy Merlyn, called his time on the show a "professional highlight":
Juliana Harkavy, who plays Dinah Drake, said that Arrow has been, "the greatest adventure of my life":
Rick Gonzalez, who joined the cast in Season 5 as Rene Ramirez, thanked everyone involved with the show:
Echo Kellum, who played Curtis Holt, called Arrow ending "the end of an era":
Madison McLaughlin, who played Evelyn Sharp, gave a shoutout to the cast that has become like family:
Ben Lewis, who joined in Season 7 as Oliver's son William, was
Katherine McNamara, who recently joined the cast as Oliver and Felicity's daughter, promised a hell of an ending:
And, current showrunner, Beth Schwartz, gave a shoutout to all the people she has met while working on the show:
Thanks for an amazing eight seasons, Arrow! We can't wait to see how it all ends.