11 Wild "Squid Game" Details That Are Super Clever, But You Definitely Missed Them When Watching
Squid Game Episode 2 has a lot of details that become important later on.
There are MASSIVE — and I mean MASSIVE — spoilers ahead for Squid Game. Also, this post contains mentions of suicide.
Hi, yes, hello. Like many people, I truly can't stop thinking about Squid Game ever since I finished binge-watching it.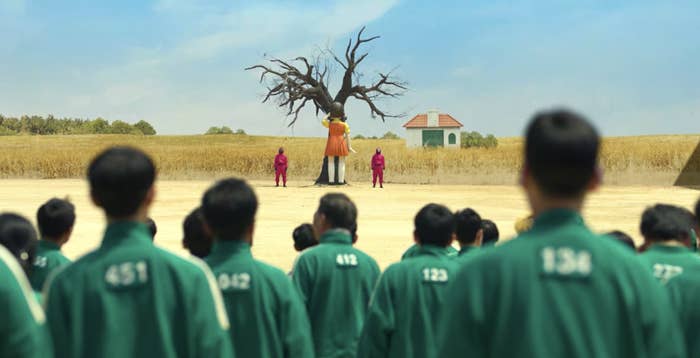 The hit South Korean series is set to become Netflix's biggest show to date, and I can 100% see why. Not only are there jaw-dropping twists in each episode, but the cast is just phenomenal.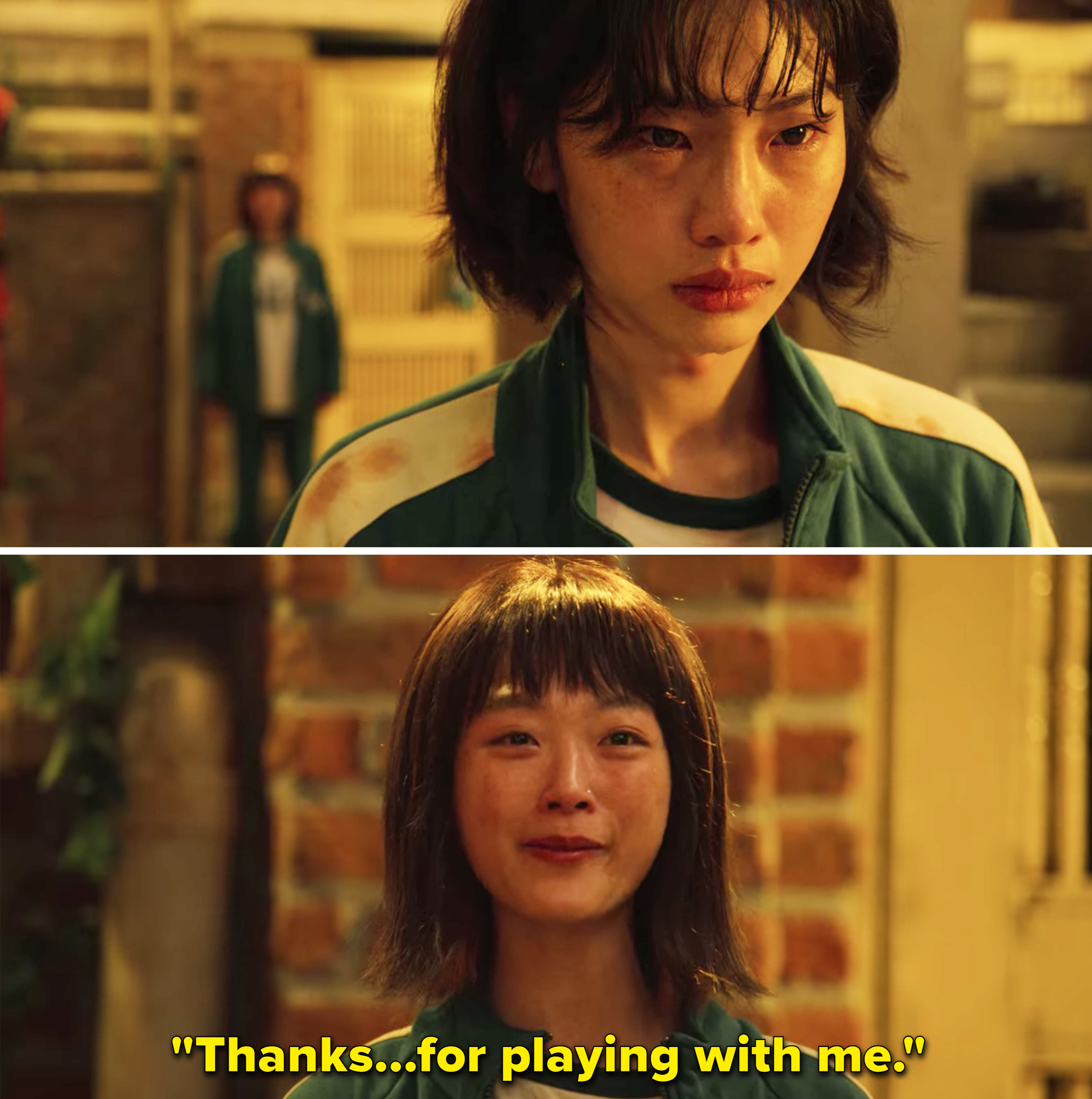 The premise of the series is wild, but it might also be one of the smartest shows, especially when you go back and rewatch after knowing everything that is going to happen.
So, here are 12 Squid Game details that are just super smart:
1.
First, the boxes the players are put in after they die look exactly like the box Ga-yeong's present from Gi-hun is wrapped in.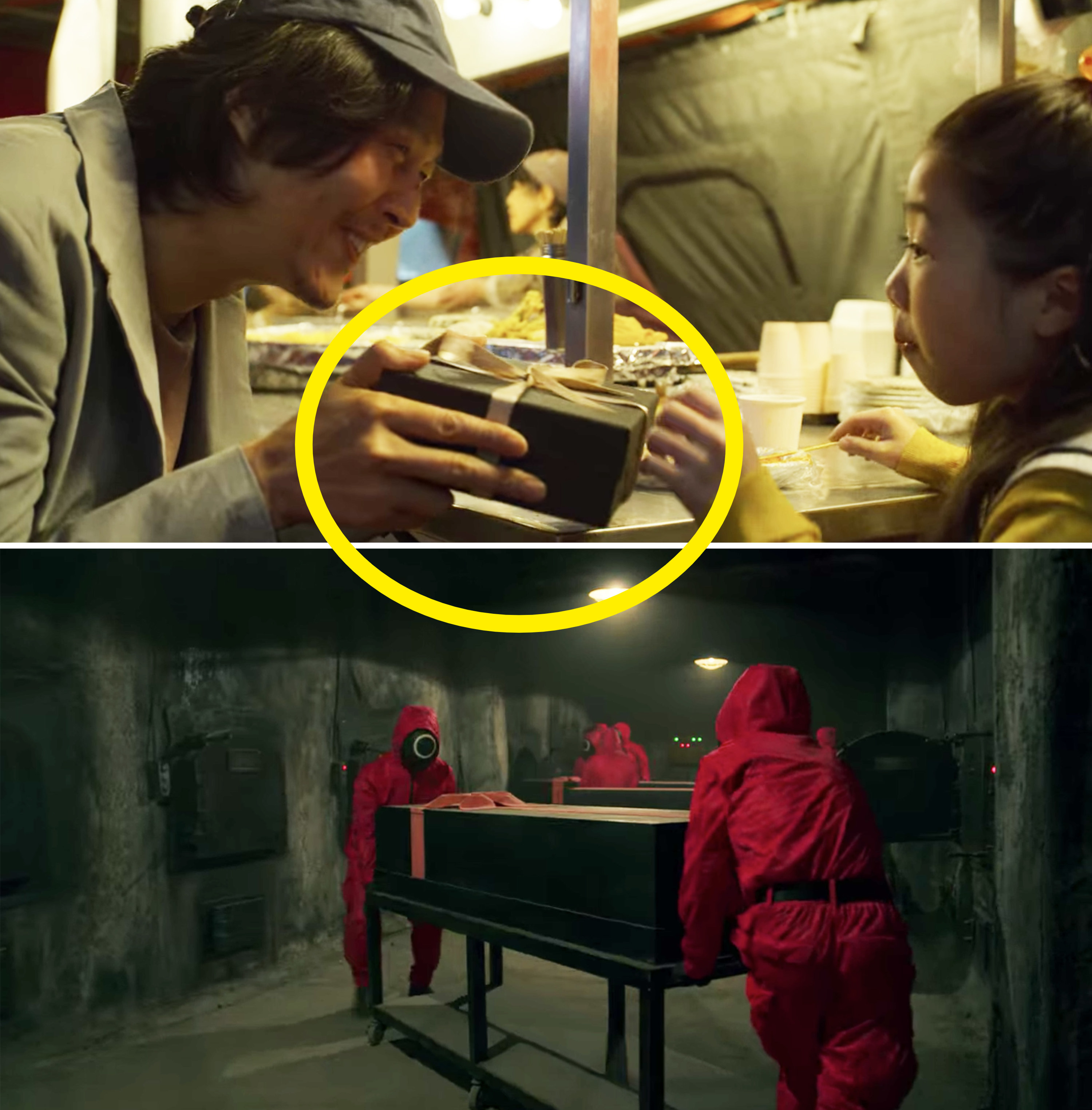 2.
All of the games the players participate in were revealed early on because they are actually painted on the walls of the room, it was just hard to see them when all the beds were stacked.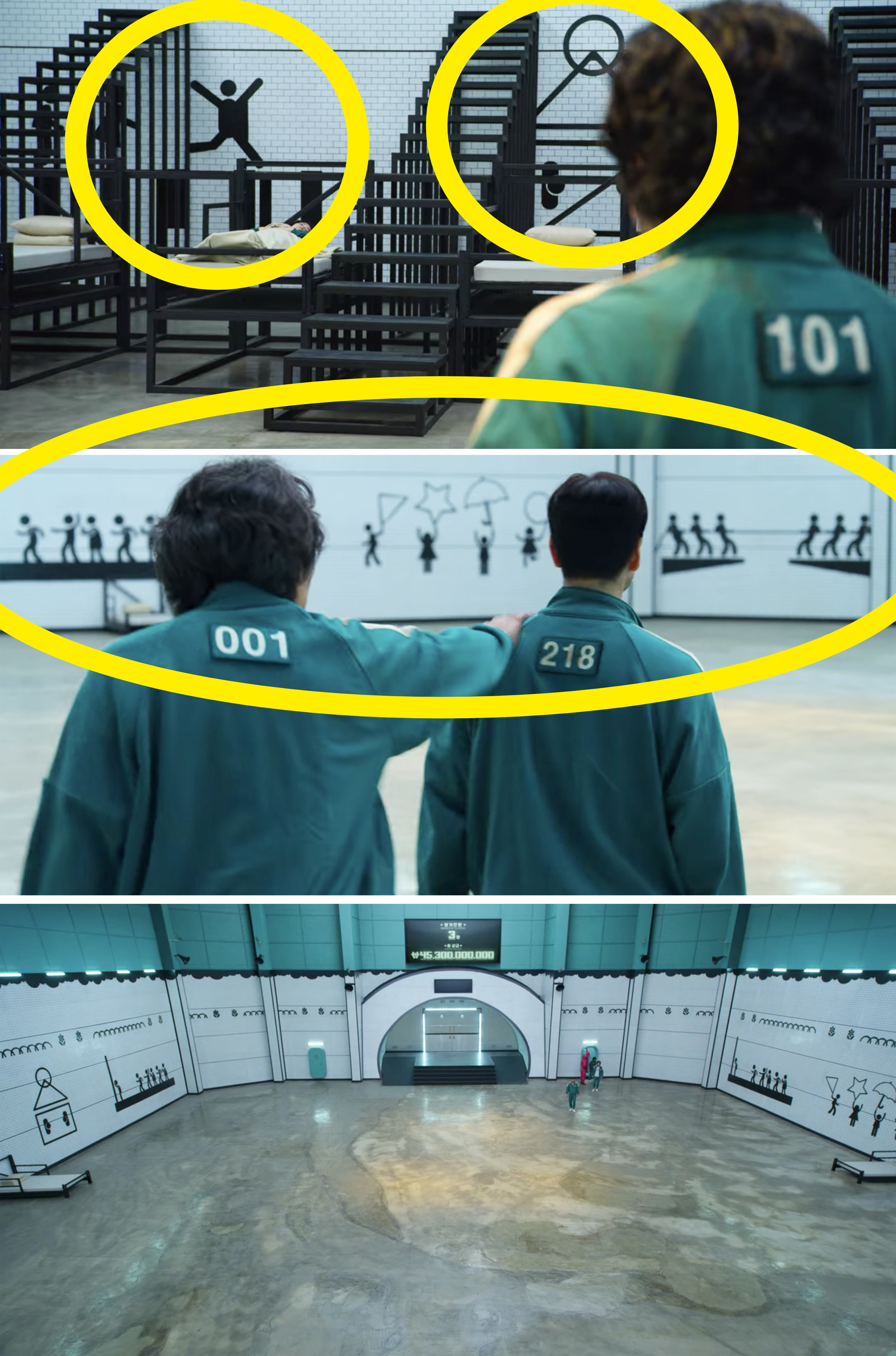 3.
When Jun-ho is looking through the list of players in the 2020 game, you'll notice the binder starts with Player 2. This alludes to the massive finale plot twist where we learn that Player 1, aka Il-nam, knew about everything.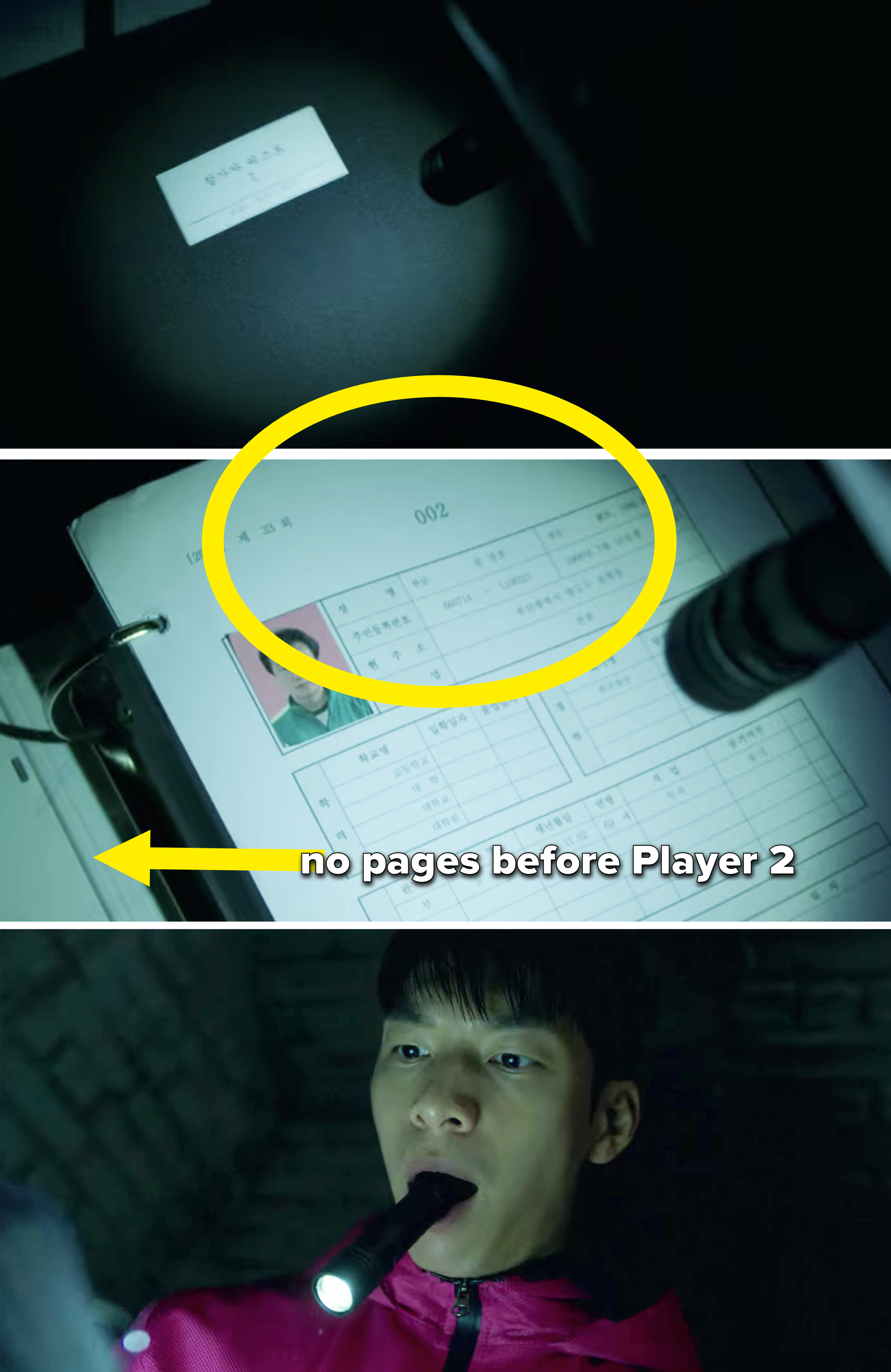 4.
Before the final game, Gi-hun, Sang-woo, and Sae-byeok are given a steak dinner, which is reminiscent of when Ga-yeong tells her dad she had steak before their birthday dinner.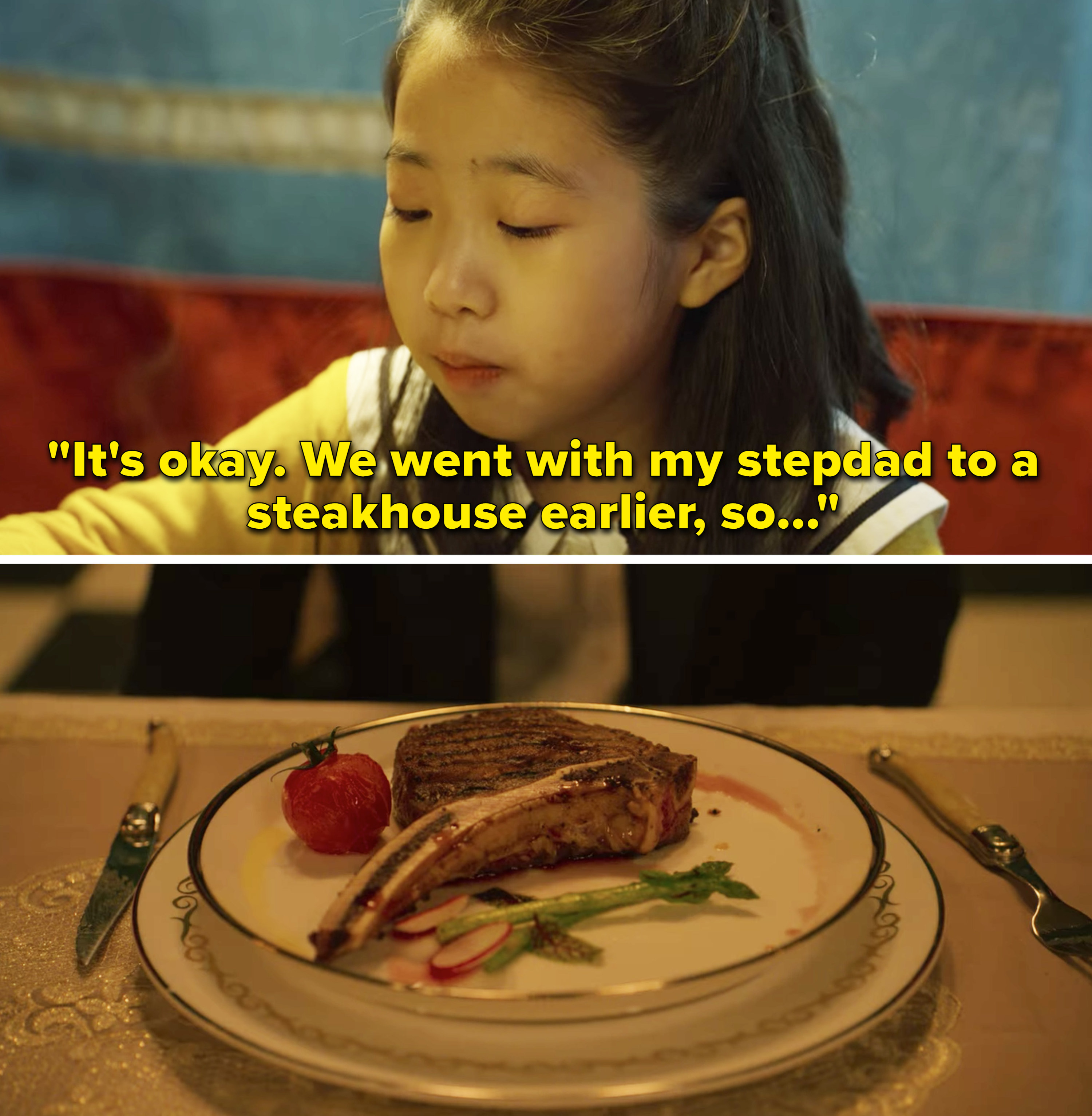 5.
Jun-ho's brother being revealed behind the mask is huge, but actually the actor who plays him, Lee Byung-hun, was mentioned in Episode 6 by Ji-yeong.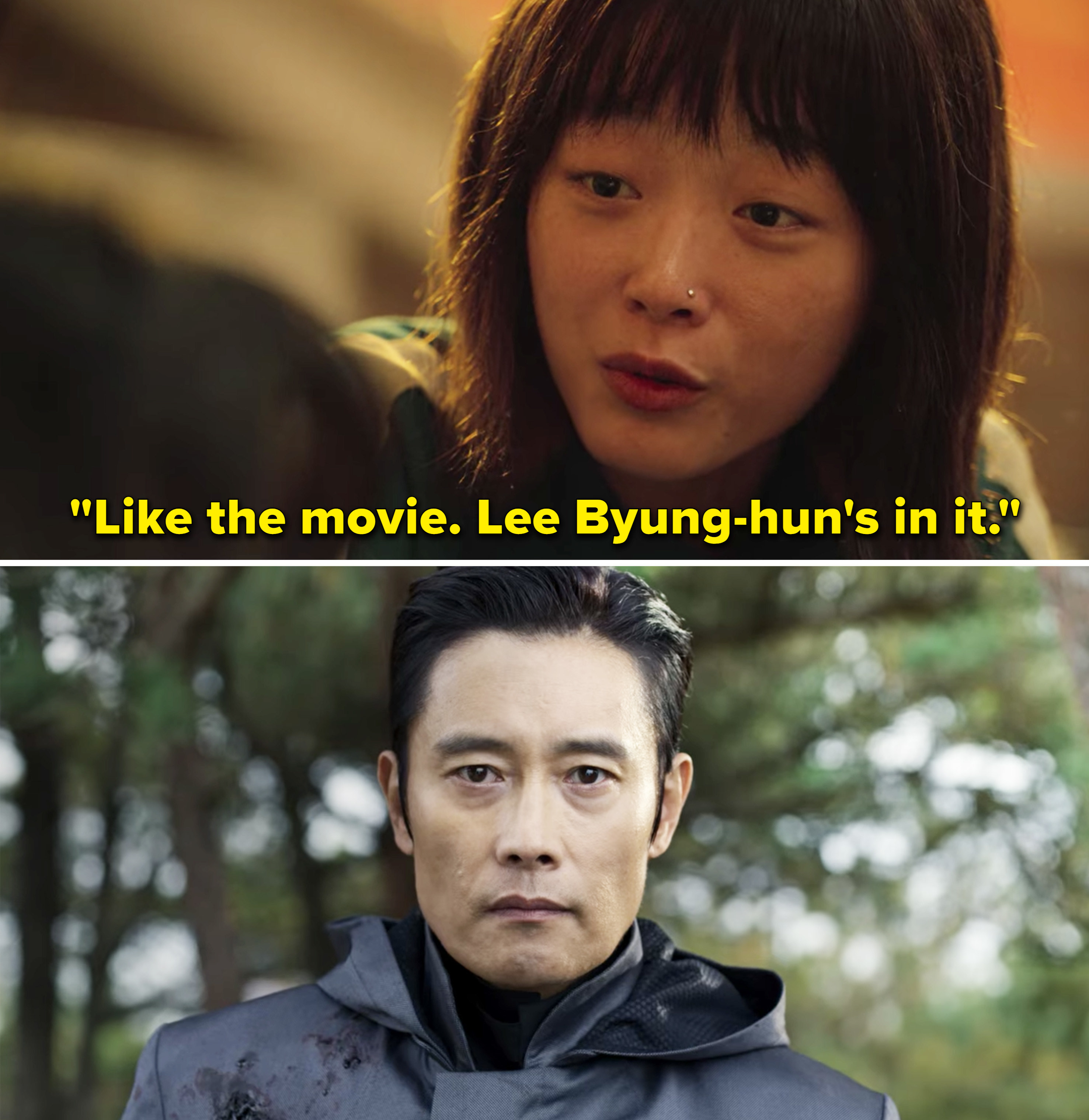 6.
Ali's tragic death after Sang-woo betrays him in Episode 6, aka the marbles game, is foreshadowed back in Episode 2.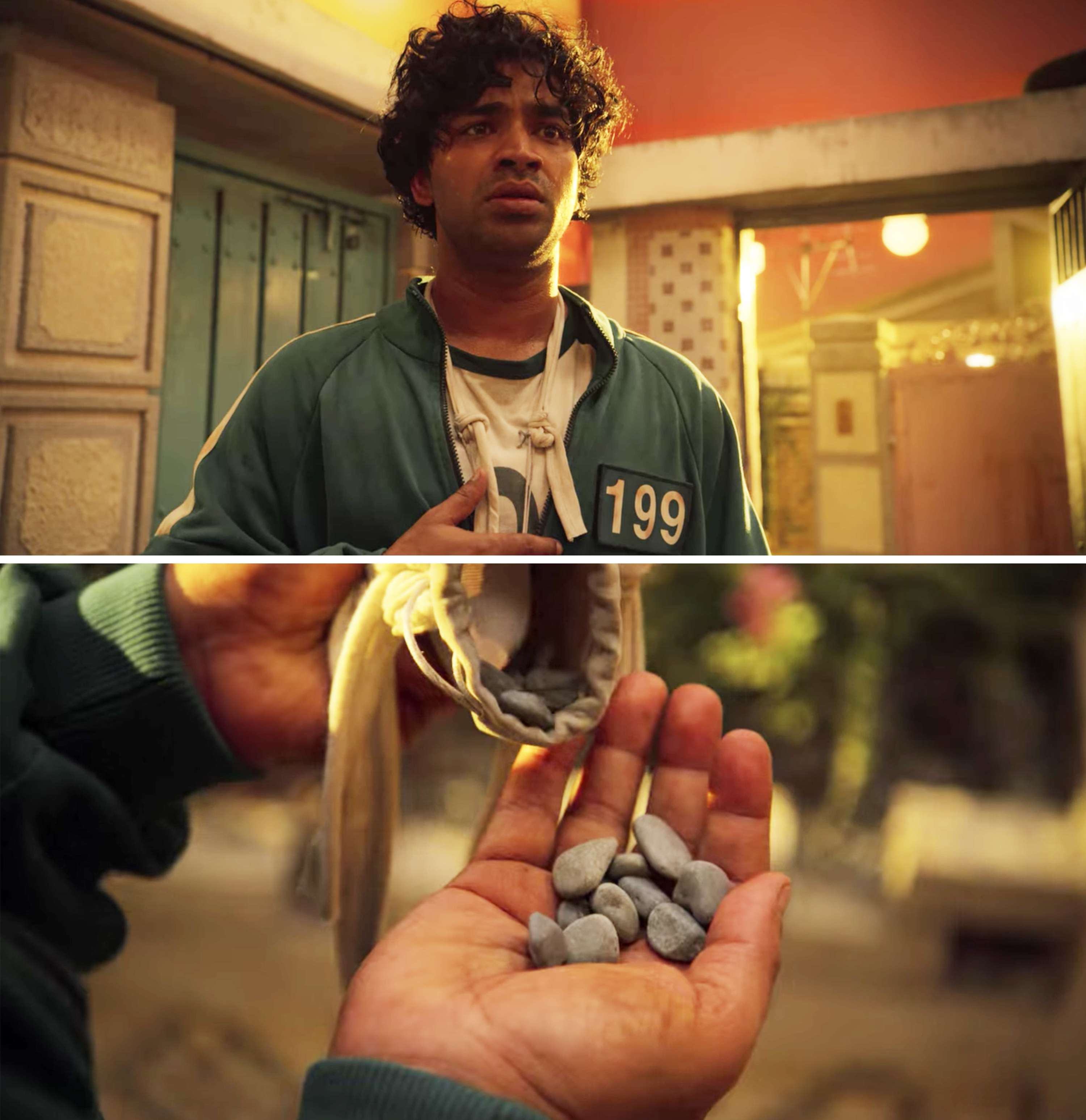 When Ali is home, he returns to his job and begs to be paid, and he ends up stealing the money he's owed and running. So, Ali steals something valuable, only to have something super valuable — his winning marbles — stolen by Sang-woo.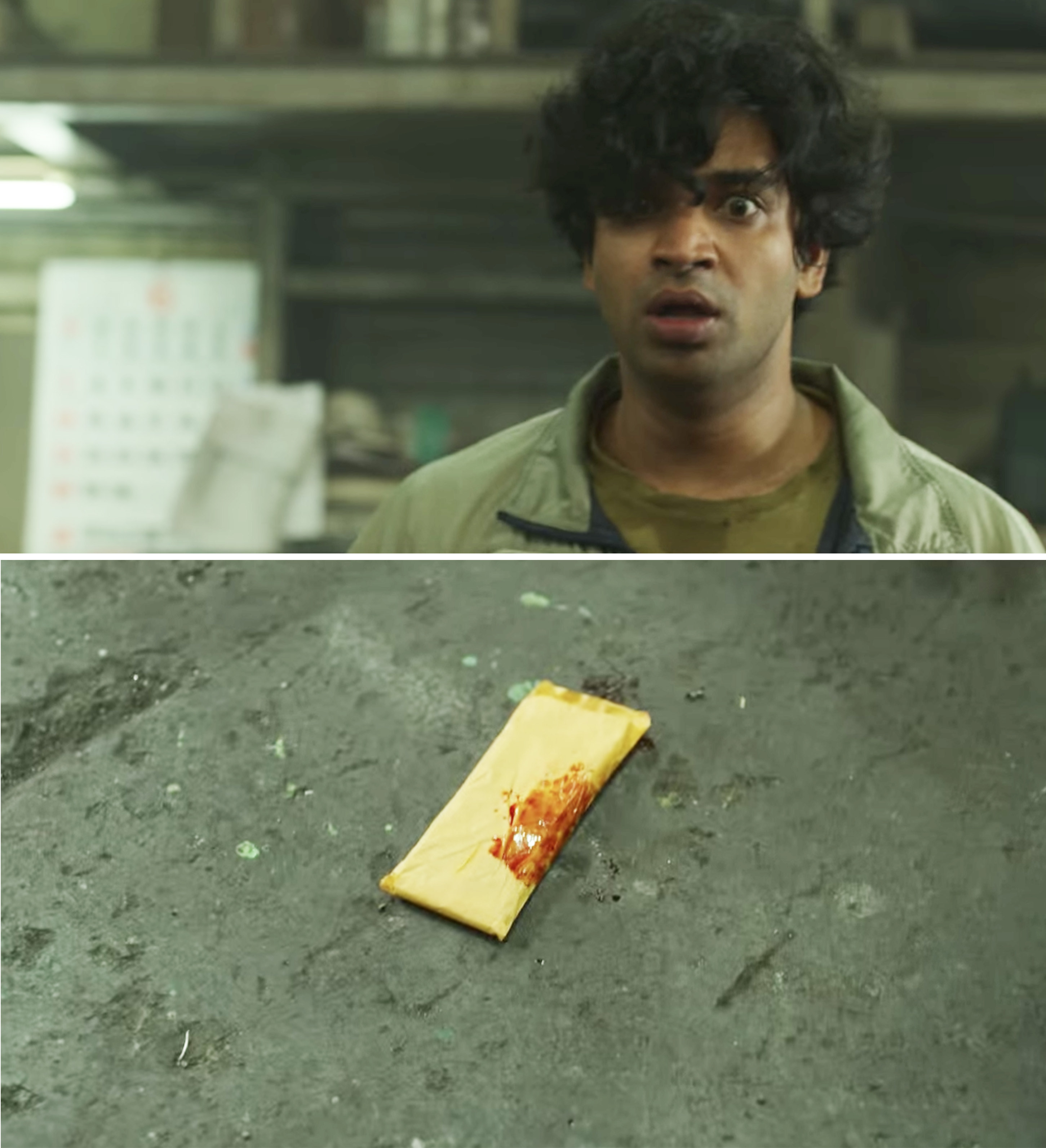 7.
Deok-su's satisfying death during Episode 7, aka the bridge game, is actually the second time we see him fall off a bridge...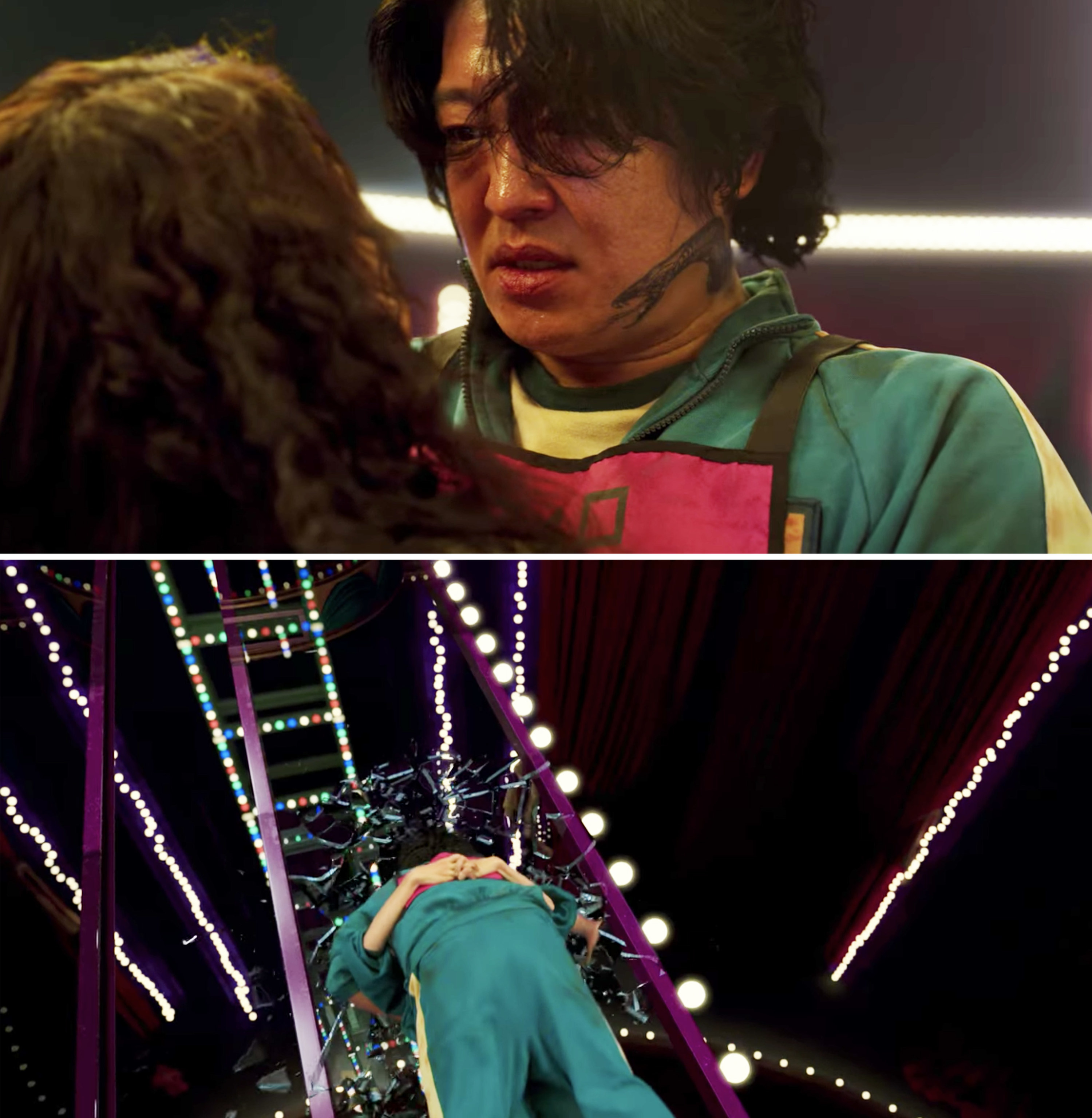 In Episode 2, when the players go back to the real world, Deok-su escapes a bunch of people trying to kill him by jumping off a bridge and into the water.
8.
In Episode 5, after the team wins tug-of-war, Mi-nyeo says how she felt so powerful while leaning back, and this is eventually how she leaves the game.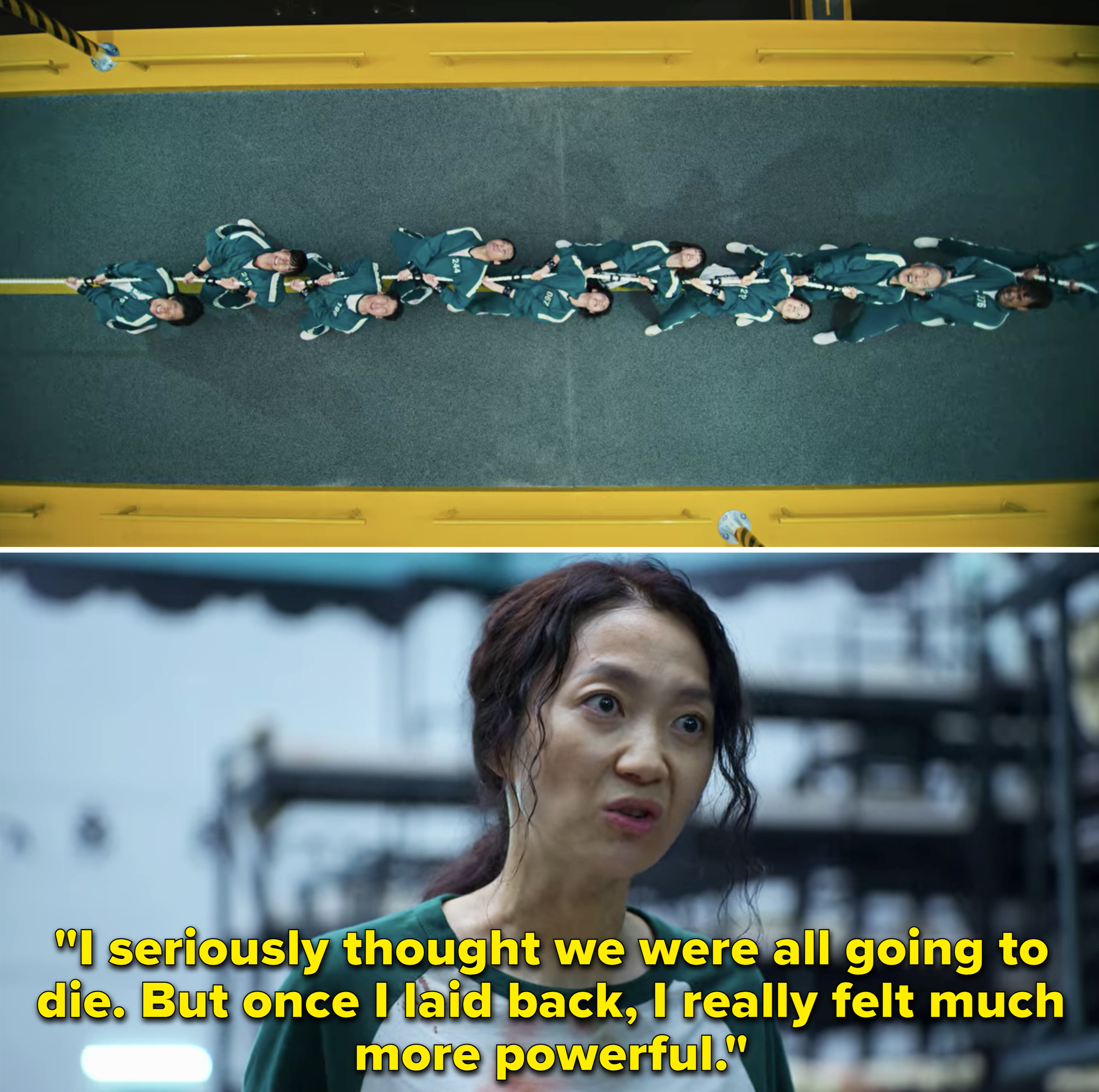 In Episode 7, Mi-nyeo holds on tight to Deok-su, leans back, and sends both of them to their deaths. She does this to get back at him and she finally has power over Deok-su.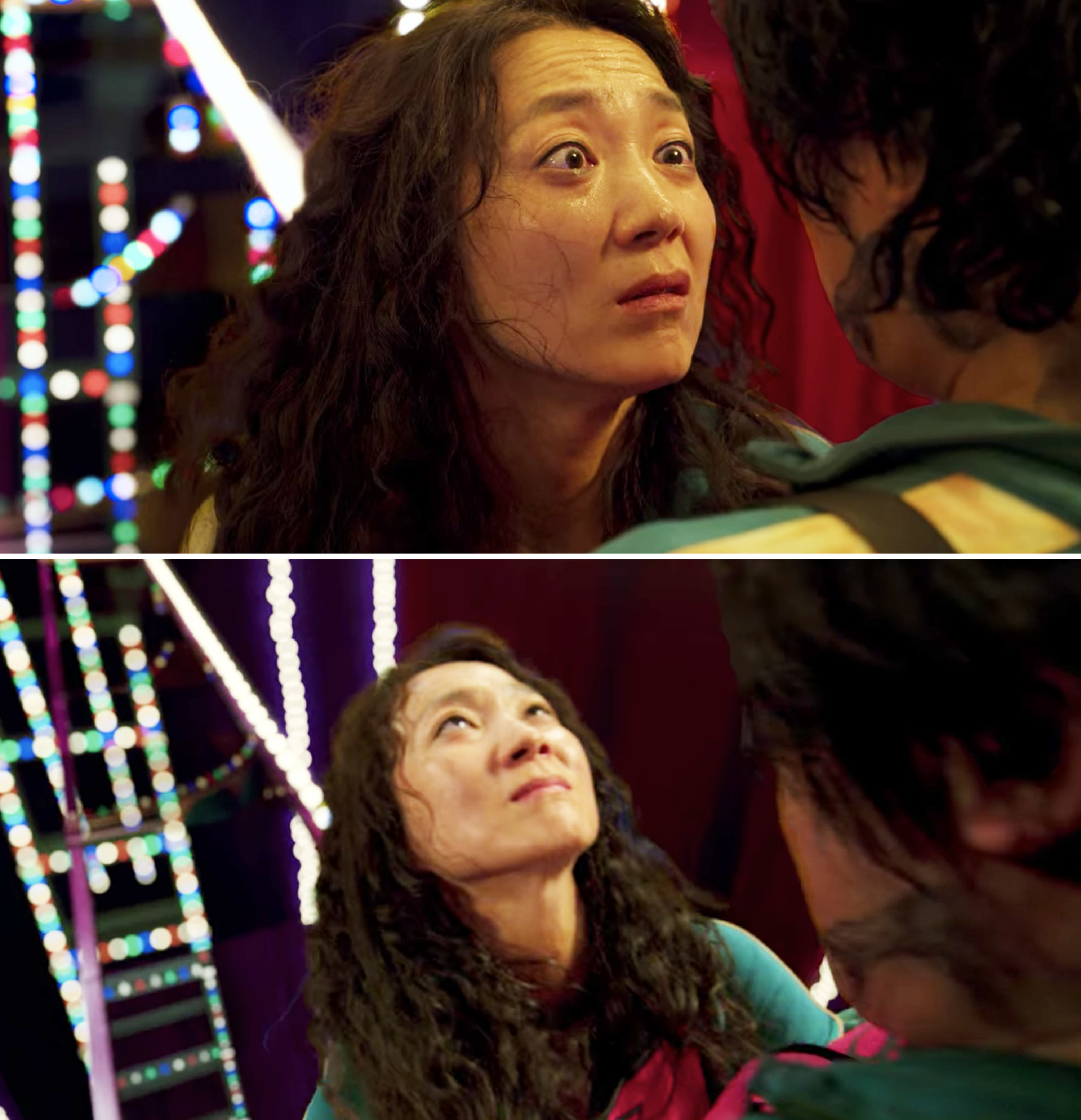 9.
Sae-byeok's heartbreaking death during Episode 8 is similar to when she threatens to kill a man while trying to find a way to get her parents out of North Korea.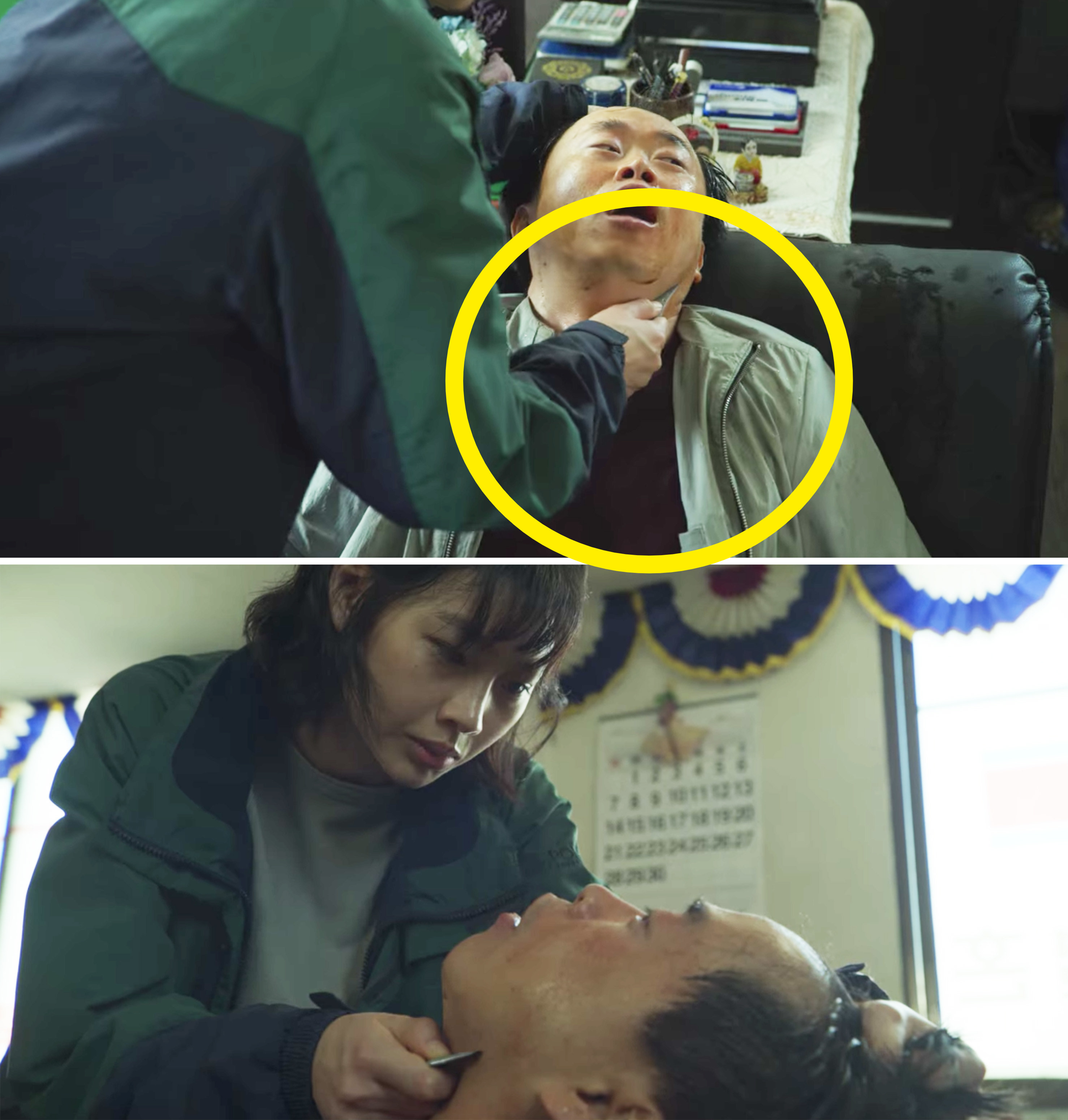 In the end, Sang-woo ruthlessly stabs Sae-byeok in the neck right before the final game, and the fatal wound is in the same spot as where Sae-byeok holds the knife to the man in Episode 2.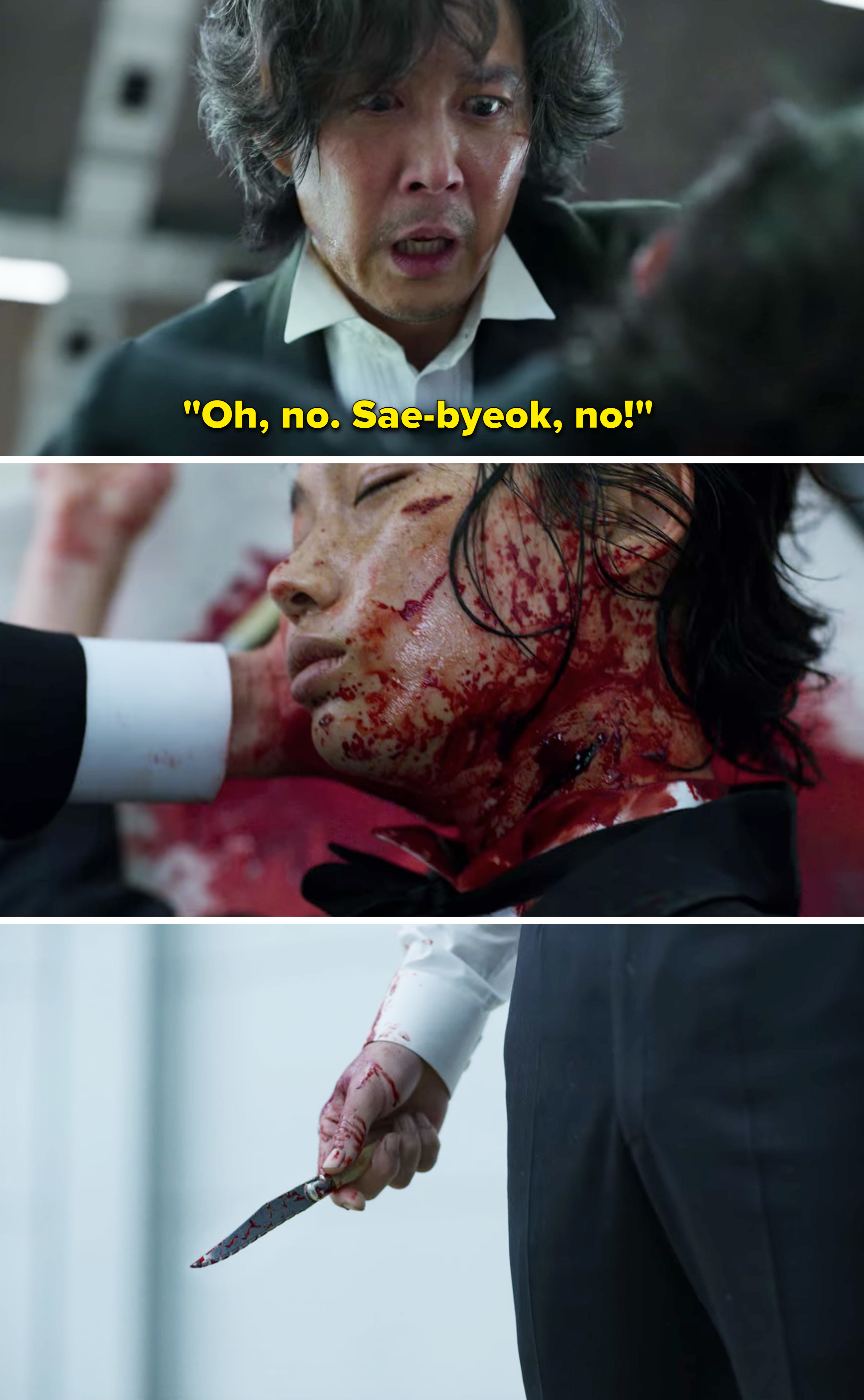 10.
Jun-ho getting shot and falling into the ocean in Episode 8 is also foreshadowed when he is trying to break into the game.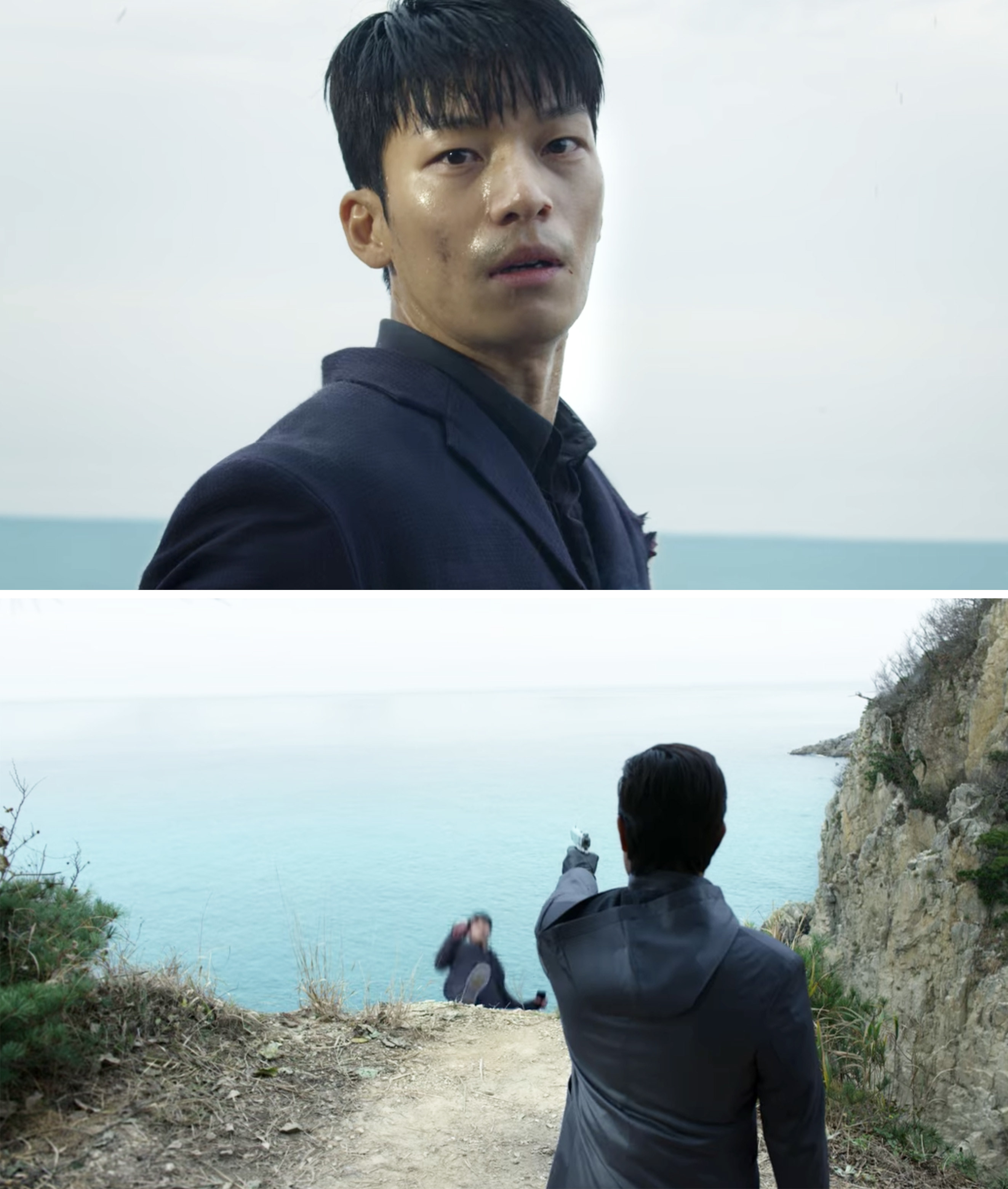 In Episode 3, Jun-ho kills the driver and throws him overboard, which mirrors Jun-ho's final minutes opposite his brother.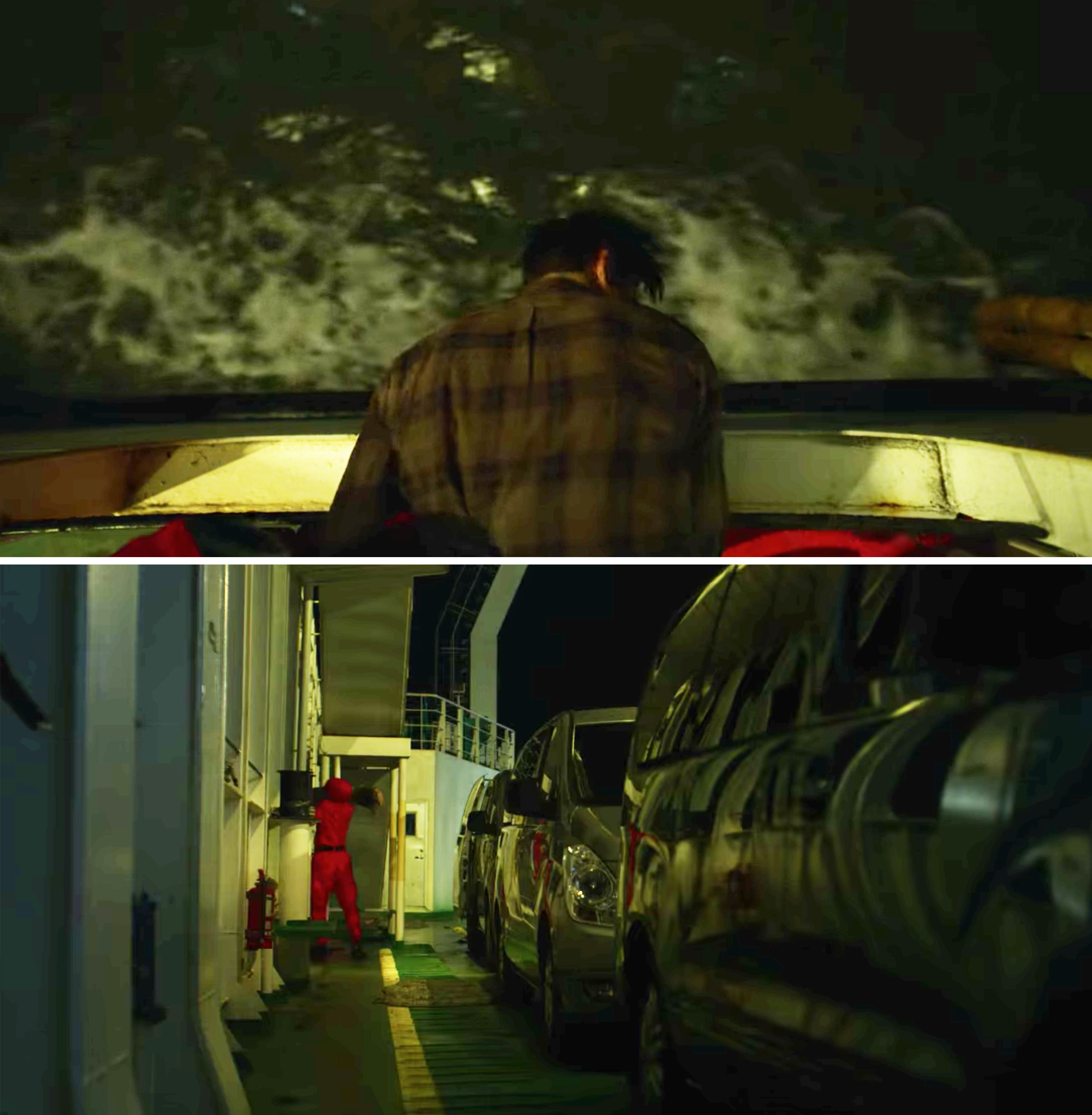 11.
And finally, in Episode 9, Sang-woo killing himself in the rain on the Squid Game court is hinted at in Episode 2.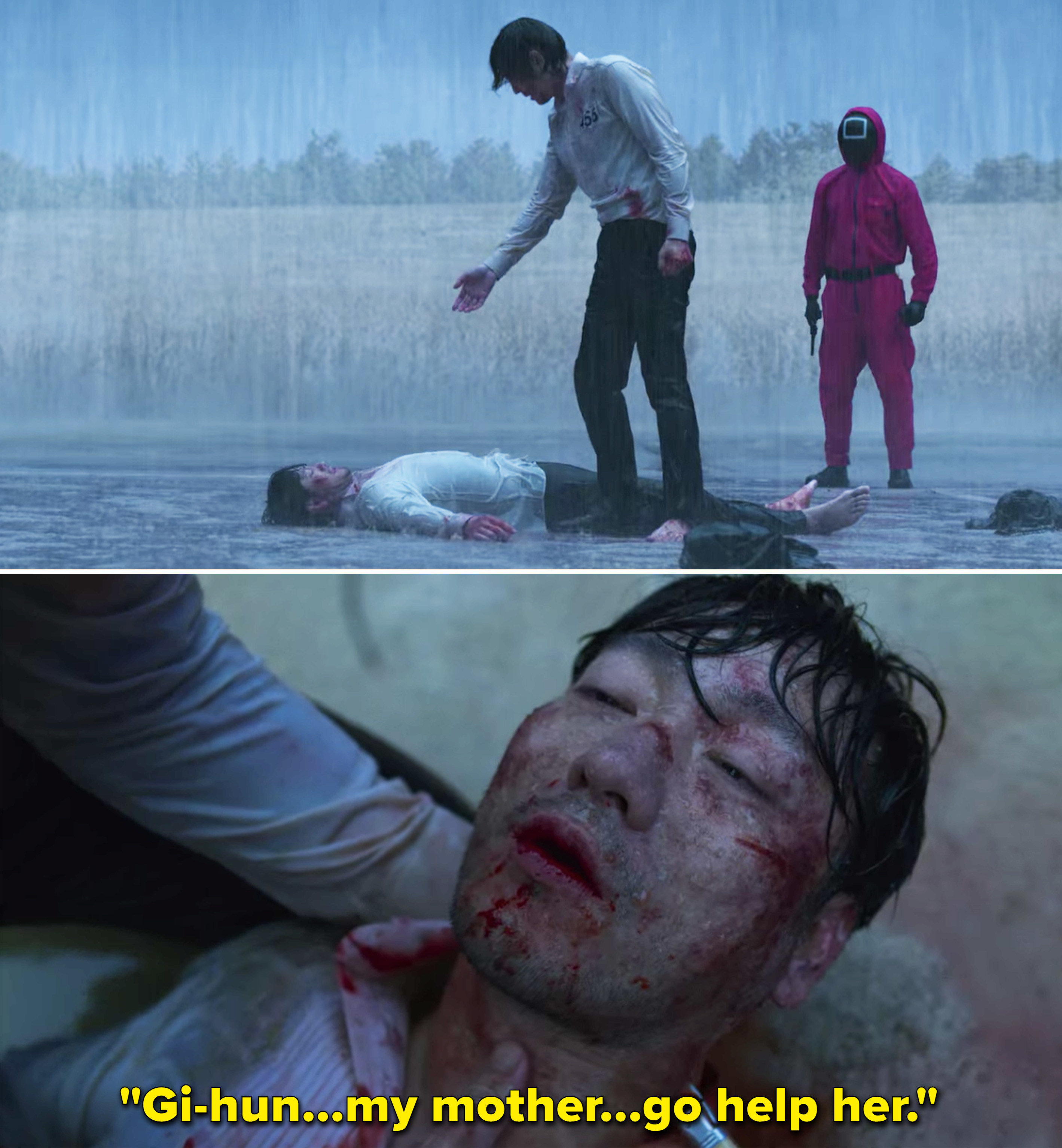 When Sang-woo is back home, we see him sitting in a tub, soaking wet, and he attempts suicide, which foreshadows his death in the end.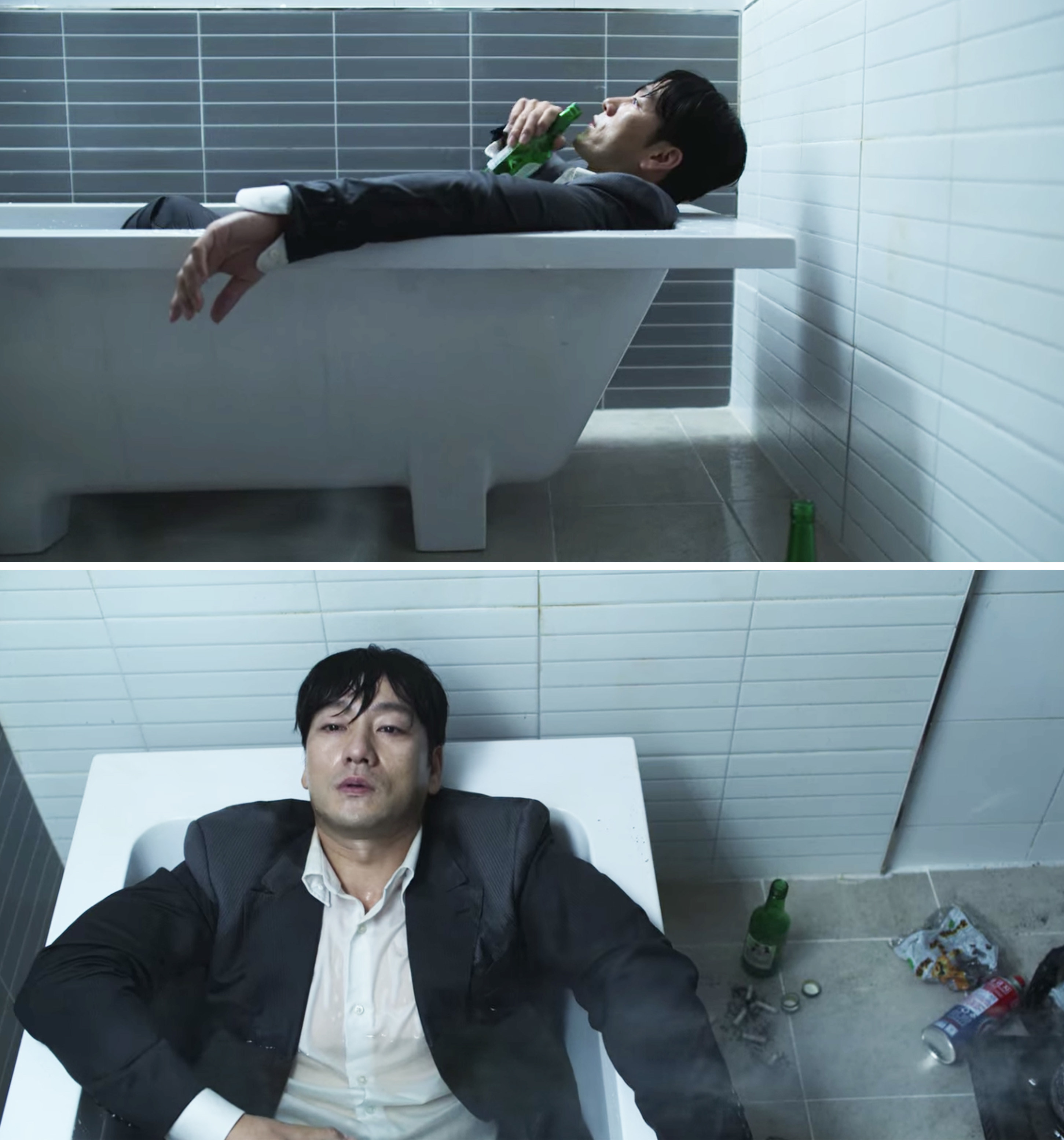 Basically, I highly suggest rewatching Squid Game because there are so many great details/Easter eggs to uncover!
Did you catch any other cool details/Easter eggs? Tell me all about them in the comments below!