Hi, yes, HELLO, EVERYONE. Spider-Man: No Way Home officially has a full-length trailer and let's just say this movie is going to blow our minds.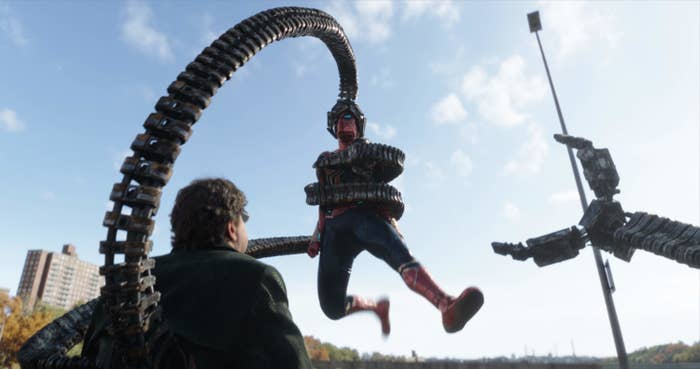 Basically, this is a pretty accurate representation of what I looked like while watching it.
Following the massive events of Spider-Man: Far From Home, Peter Parker and Doctor Strange have opened the multiverse, which means everything is about to get chaotic.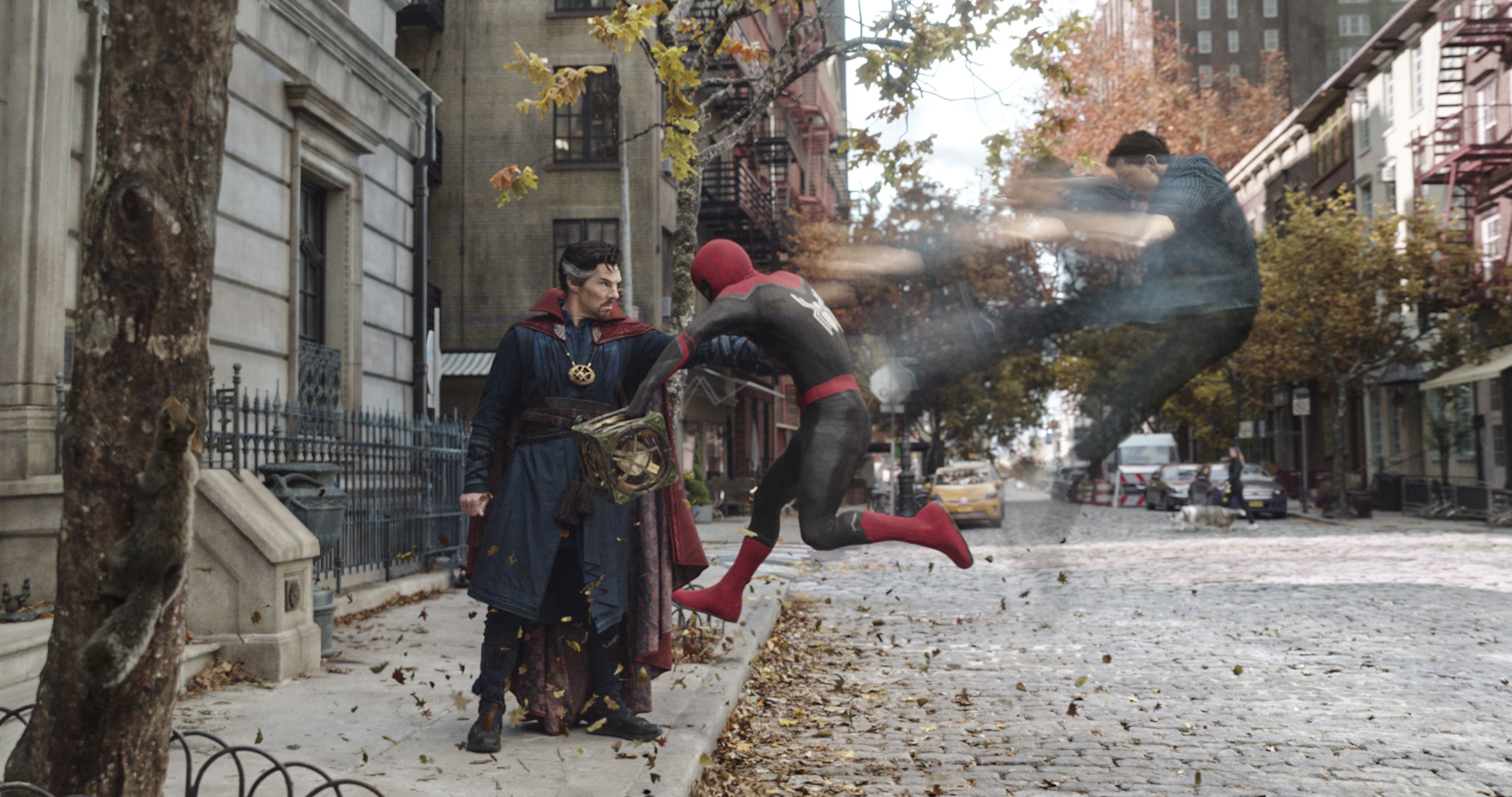 So, here are all the details and Easter eggs we need to talk about right now after watching that trailer:
1.
First, the trailer shows us what seemingly happens directly after Spider-Man: Far From Home, namely MJ and Spider-Man swinging away following Mysterio revealing Peter's secret.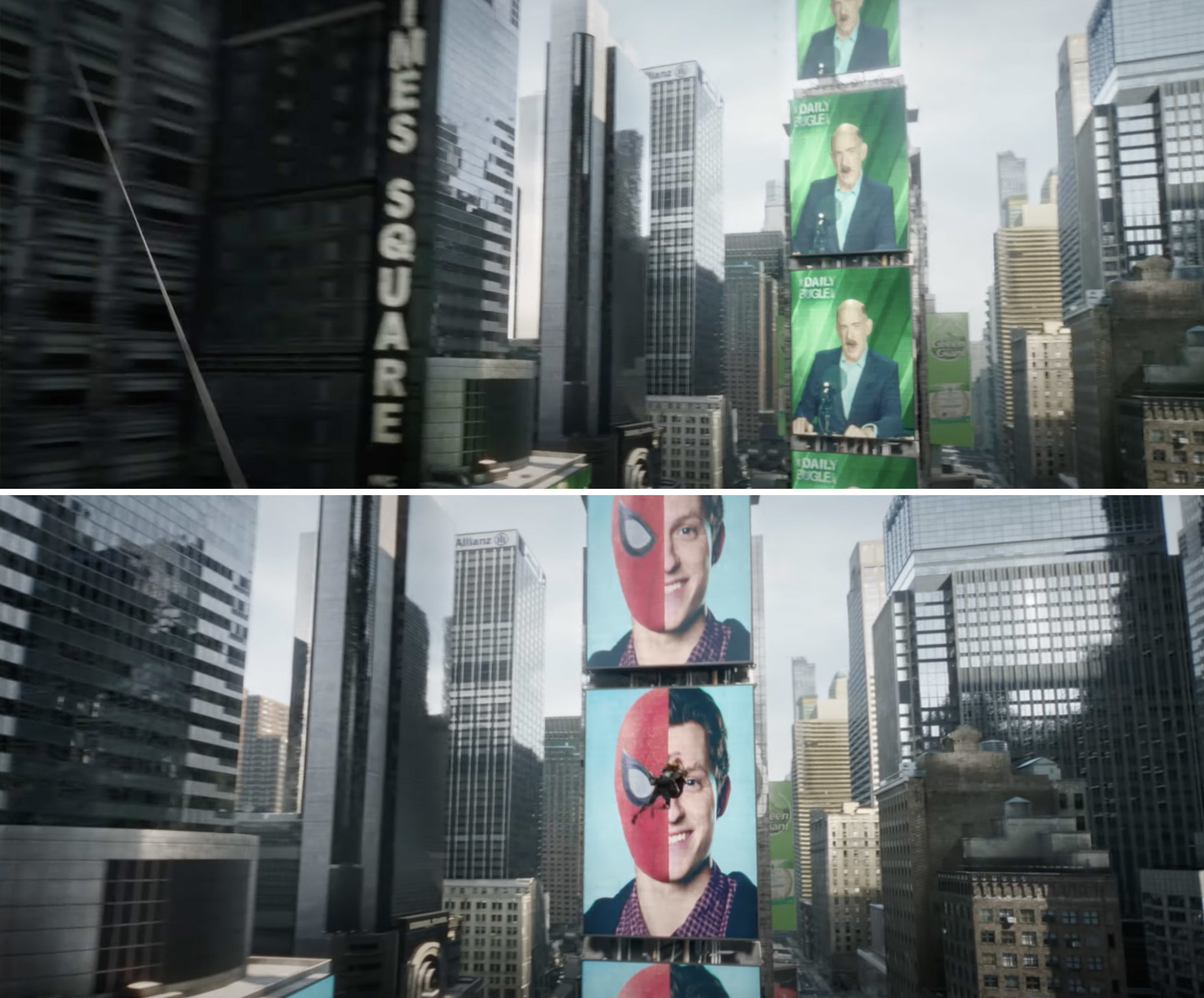 2.
We get our first glimpse at the black and gold-suited Spider-Man, which already looks like one of the coolest suits around.
3.
And later on in the trailer we can see that the black and gold suit for Spider-Man is mystically enhanced, meaning he can do some mystic arts stuff just like Doctor Strange.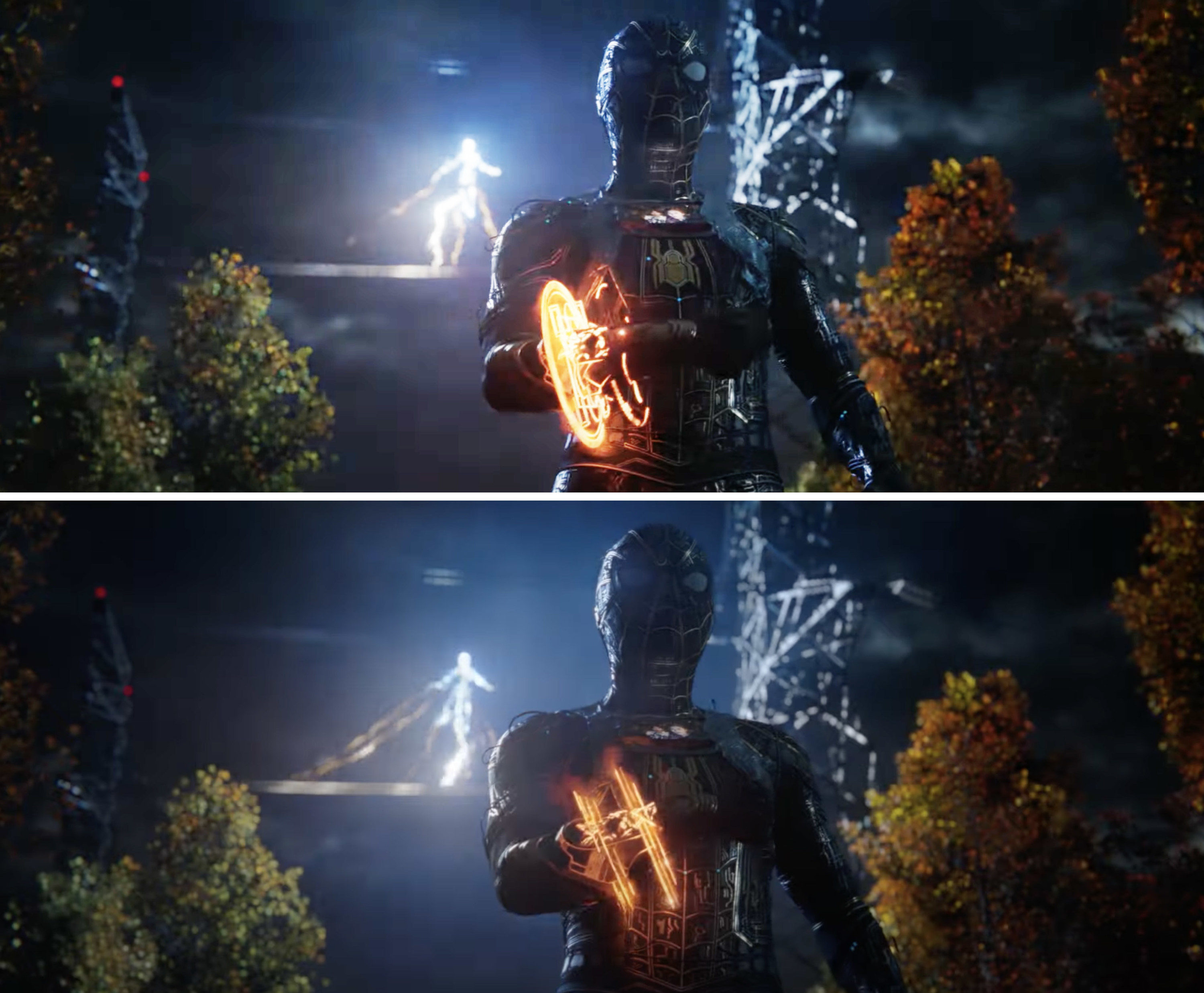 4.
Doc Ock officially doesn't recognize this version of Peter Parker, which could mean the theory that he isn't actually saying "Hello, Peter" to Tom Holland's Spider-Man is true.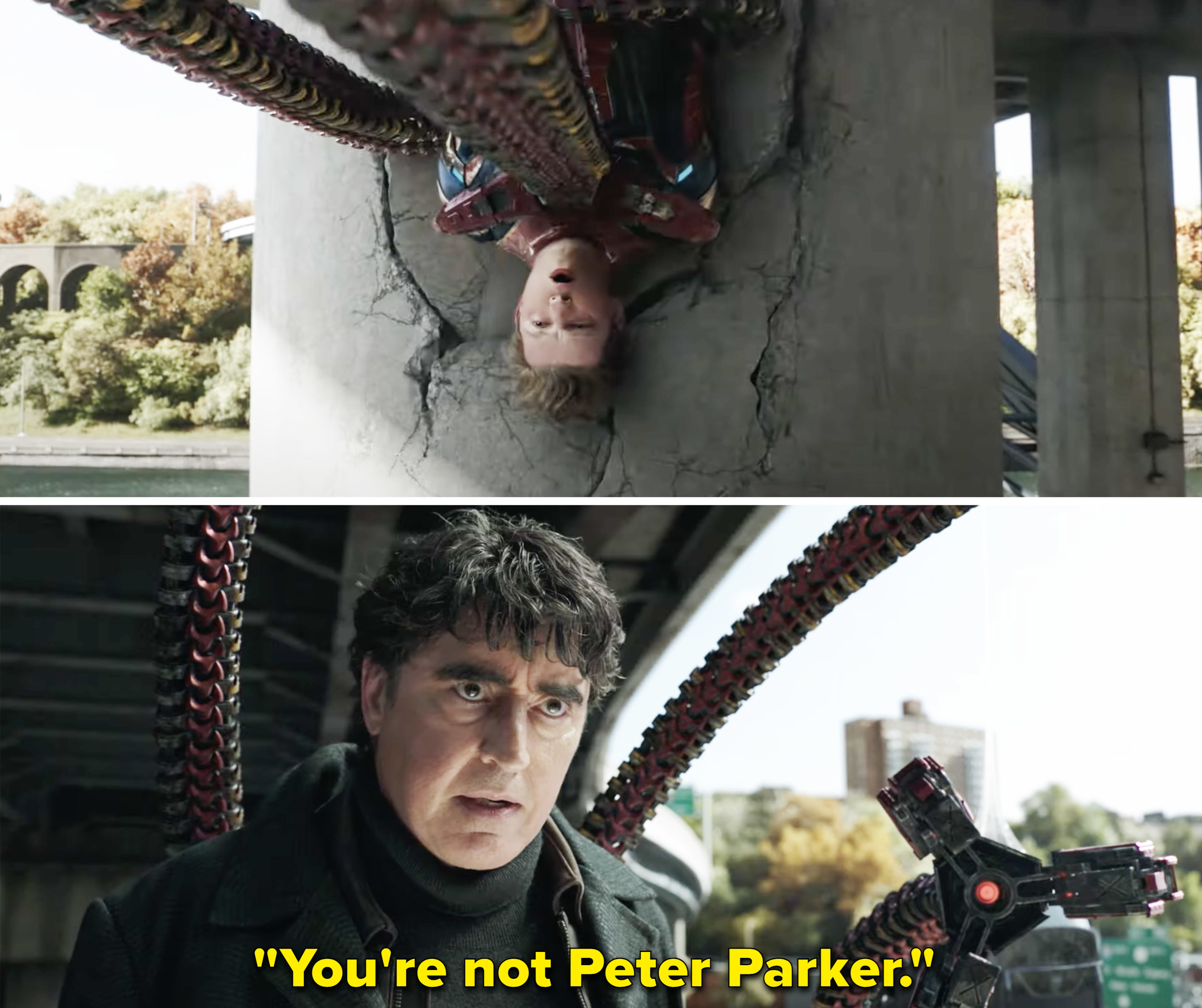 5.
When the trailer pans the NYC skyline, you can see that the Statue of Liberty is decked out to honor Captain America. You can spot a giant shield at the top and a poster commemorating the first Avenger.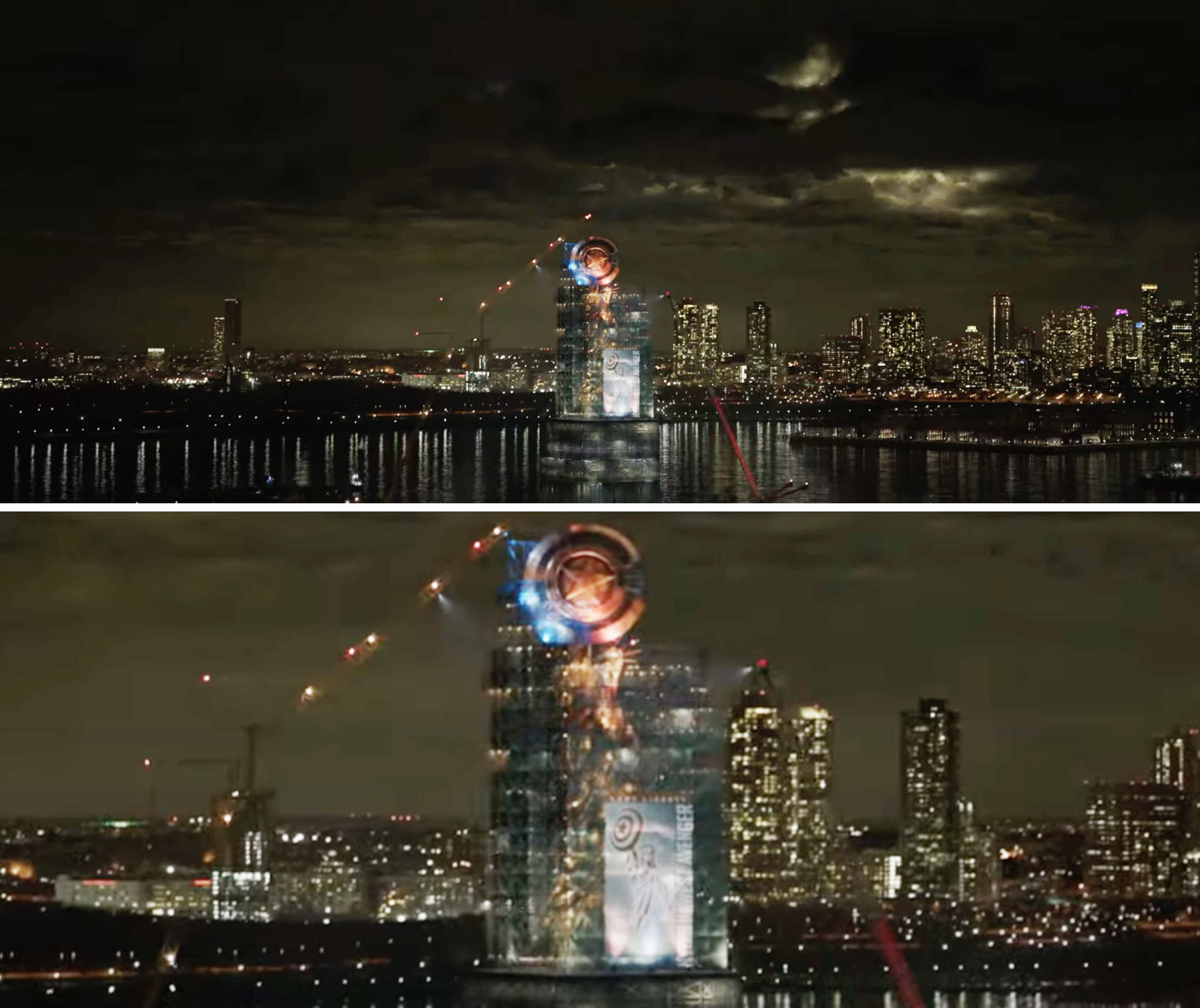 6.
We get our first look at J.K. Simmons, who is returning in No Way Home as J. Jonah Jameson. He appeared in Tobey Maguire's Spider-Man movies and Far From Home.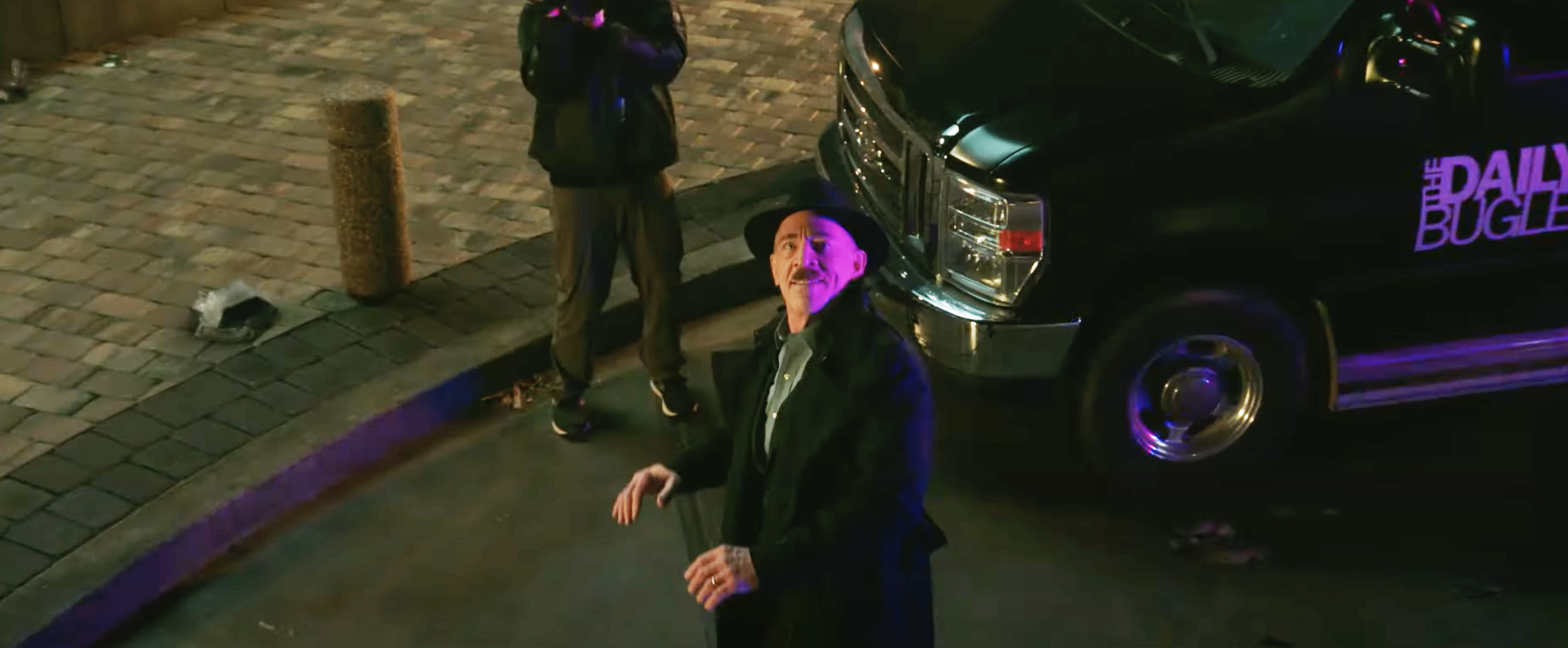 7.
Doctor Strange mentions that all of these villains "die fighting Spider-Man. It's their fate," which lines up with what we see happen to some of them in previous Spider-Man movie franchises. Like, Green Goblin's death in Spider-Man and Doc Ock's in Spider-Man 2.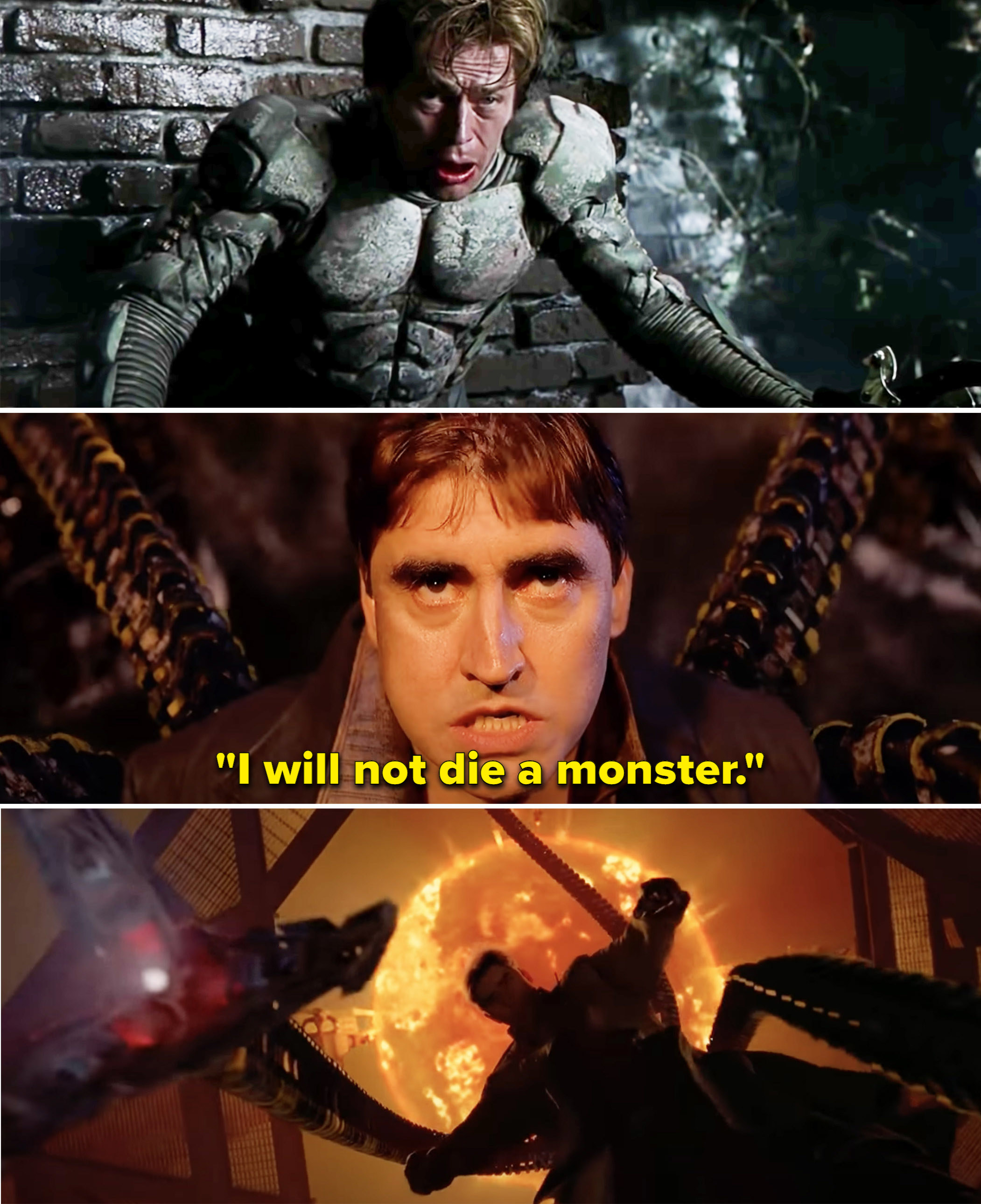 8.
Jamie Foxx makes his first official appearance as Electro, a role he previously played in Andrew Garfield's The Amazing Spider-Man 2.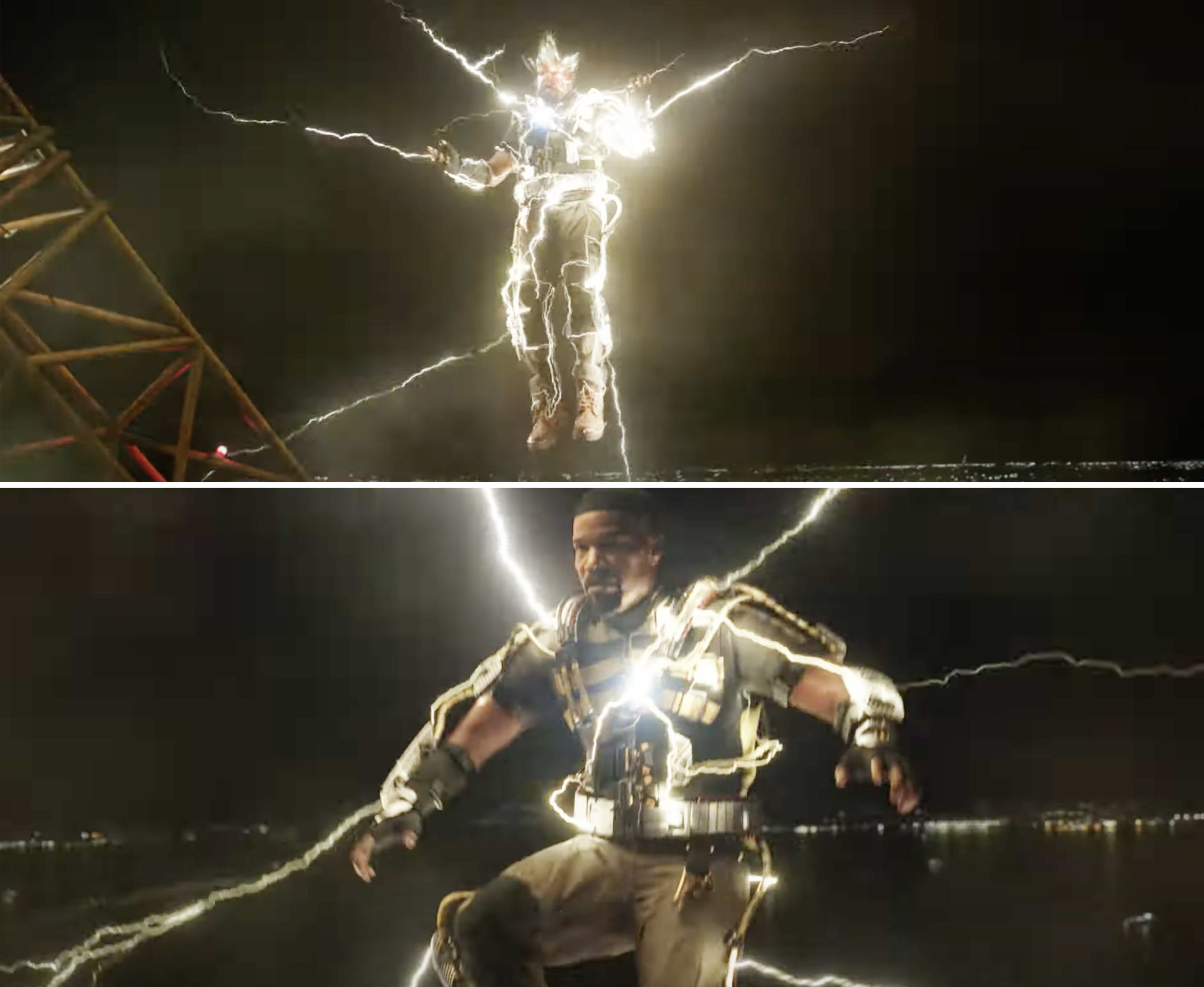 9.
Also, it's important to note that when we last saw Electro he was blue and now he's rocking a new suit and a yellow color. His new look appears to be a nod to the character's original comic book design.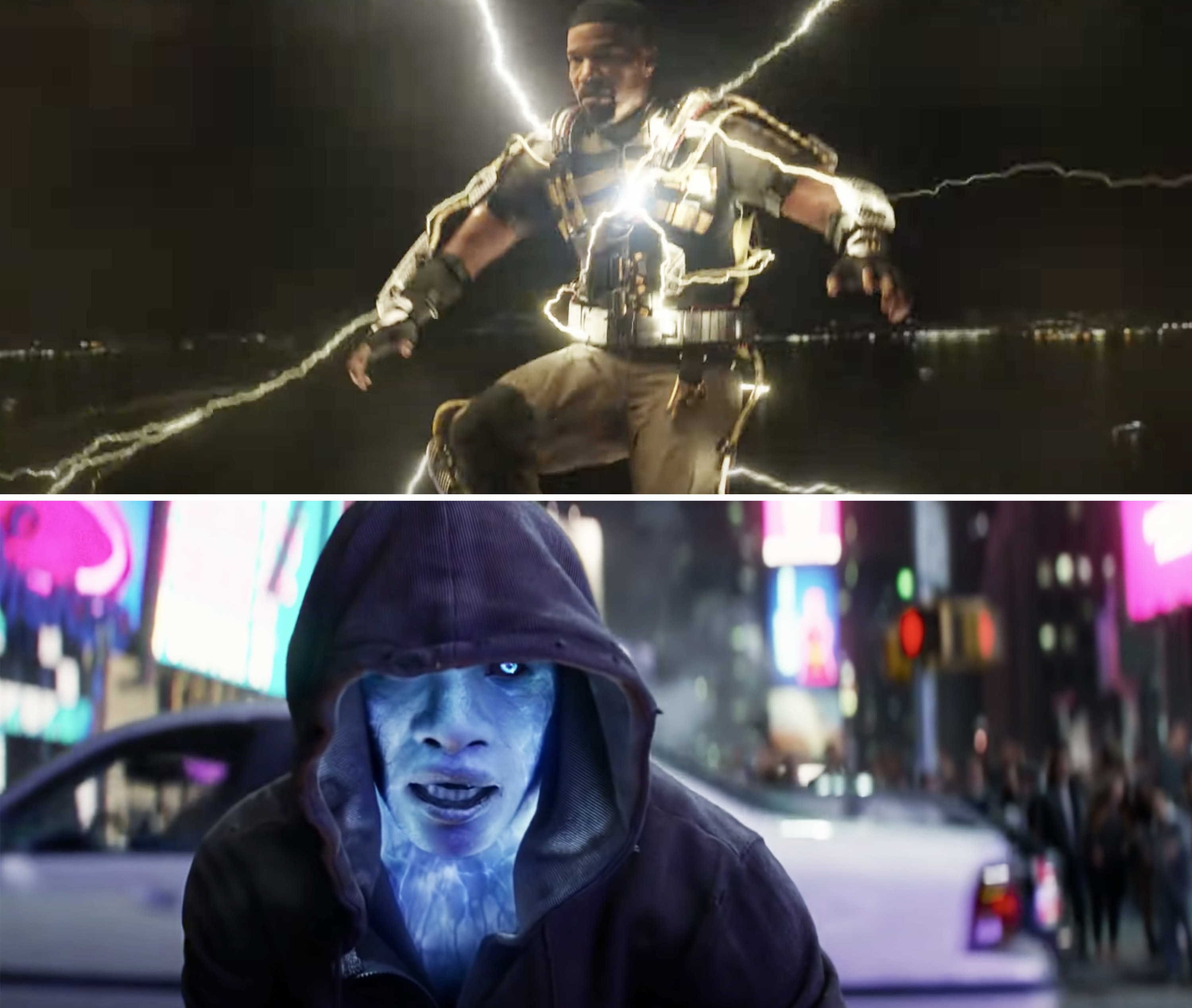 10.
Of course, we saw hints of him in the first teaser trailer, but we get a perfect look at Willem Defoe's Green Goblin, who notably appeared in Tobey Maguire's Spider-Man.
11.
Also, this doesn't look like Willem Defoe's Green Goblin here, so I'm guessing it's either Dane DeHaan as Green Goblin or we could be going down the route of Ned becoming Hobgoblin.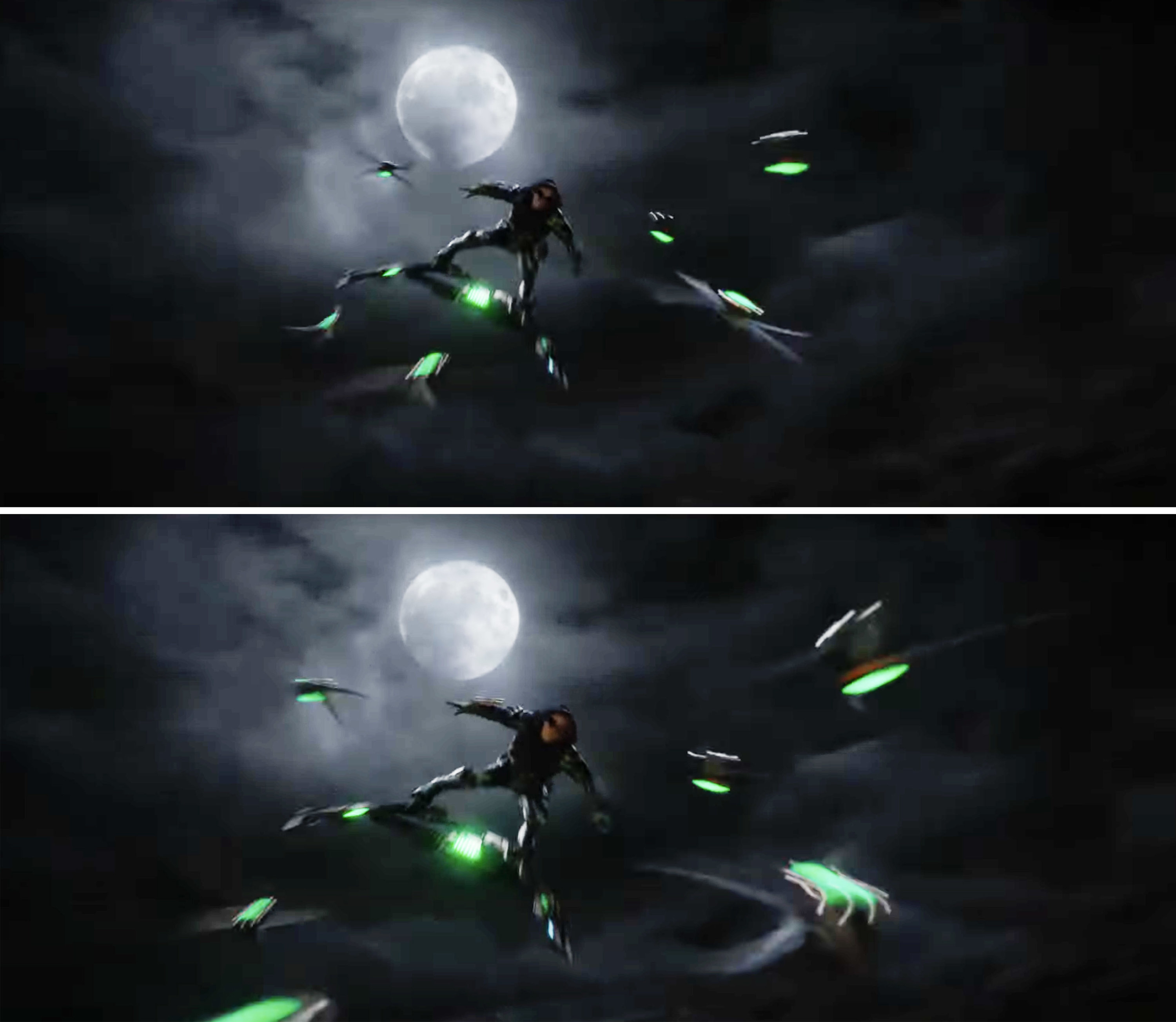 12.
Sandman makes his first official appearance in the trailer too. He notably appeared in Tobey Maguire's Spider-Man 3 and was played by Thomas Haden Church.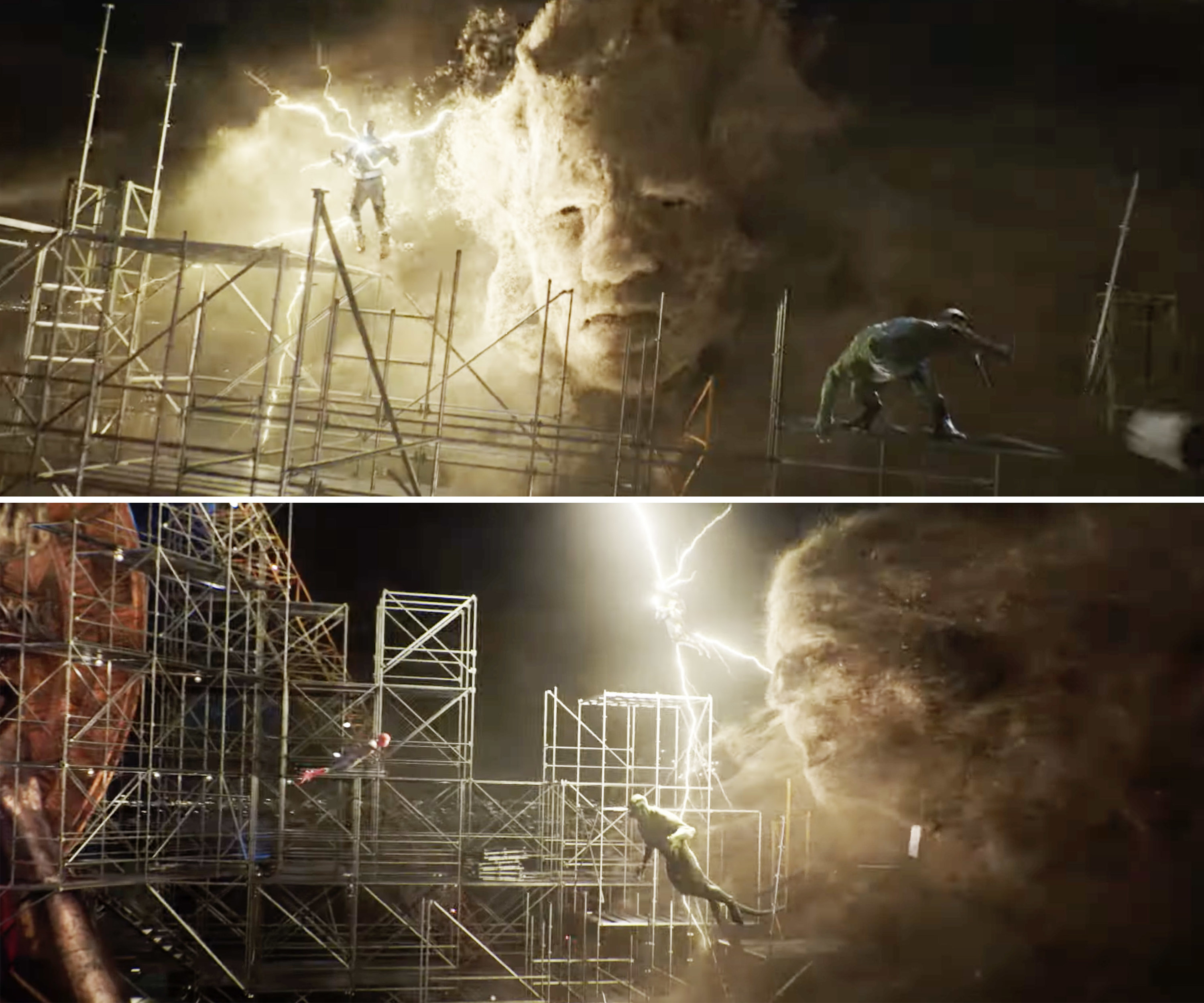 13.
We get our first confirmation that The Lizard, aka Dr. Curtis Connors, will appear in No Way Home. The villain previously appeared in Spider-Man 3 and The Amazing Spider-Man.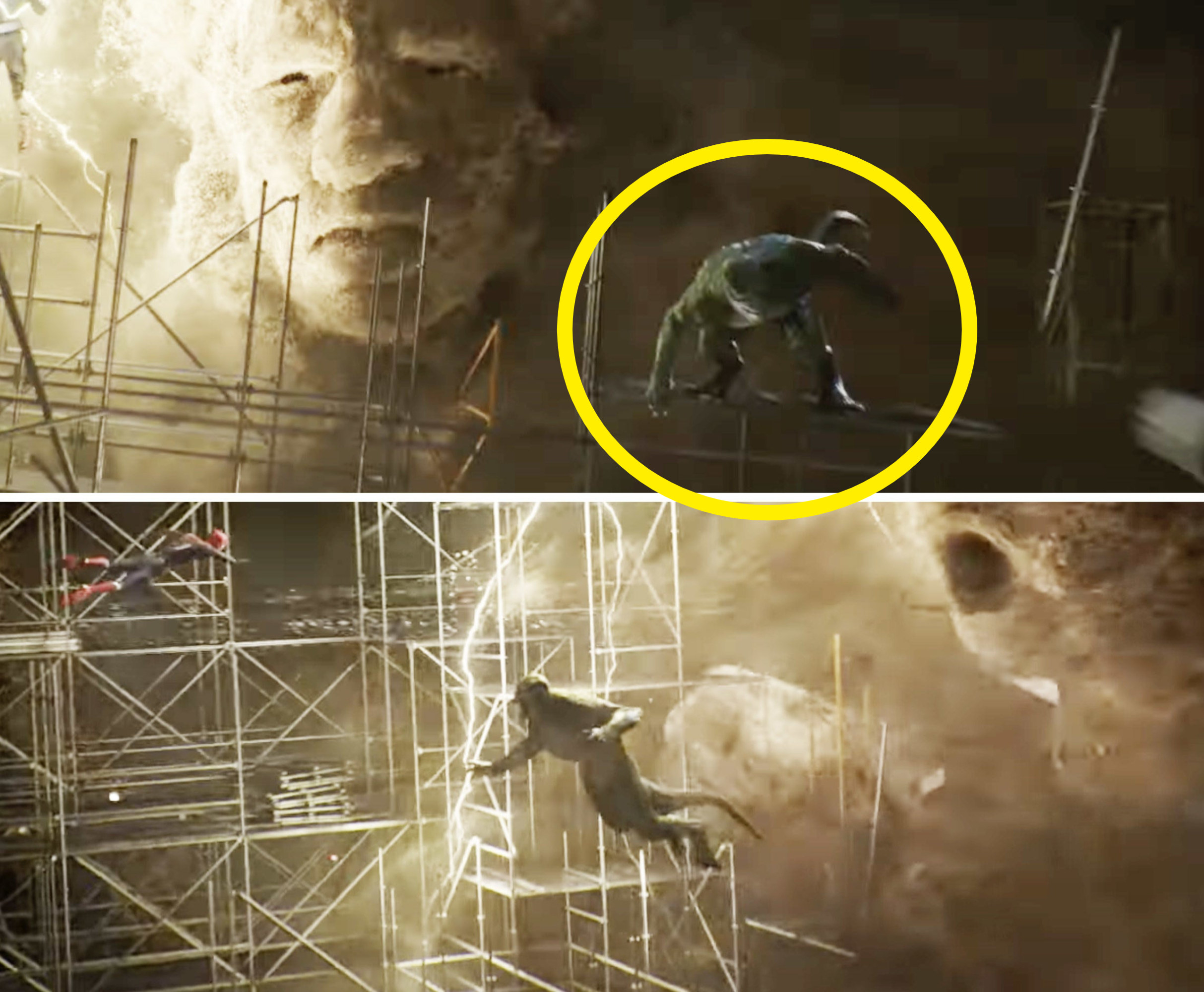 14.
And finally, the most heartbreaking detail is when MJ falls out of the building. The moment mimics when Gwen fell to her death in The Amazing Spider-Man 2.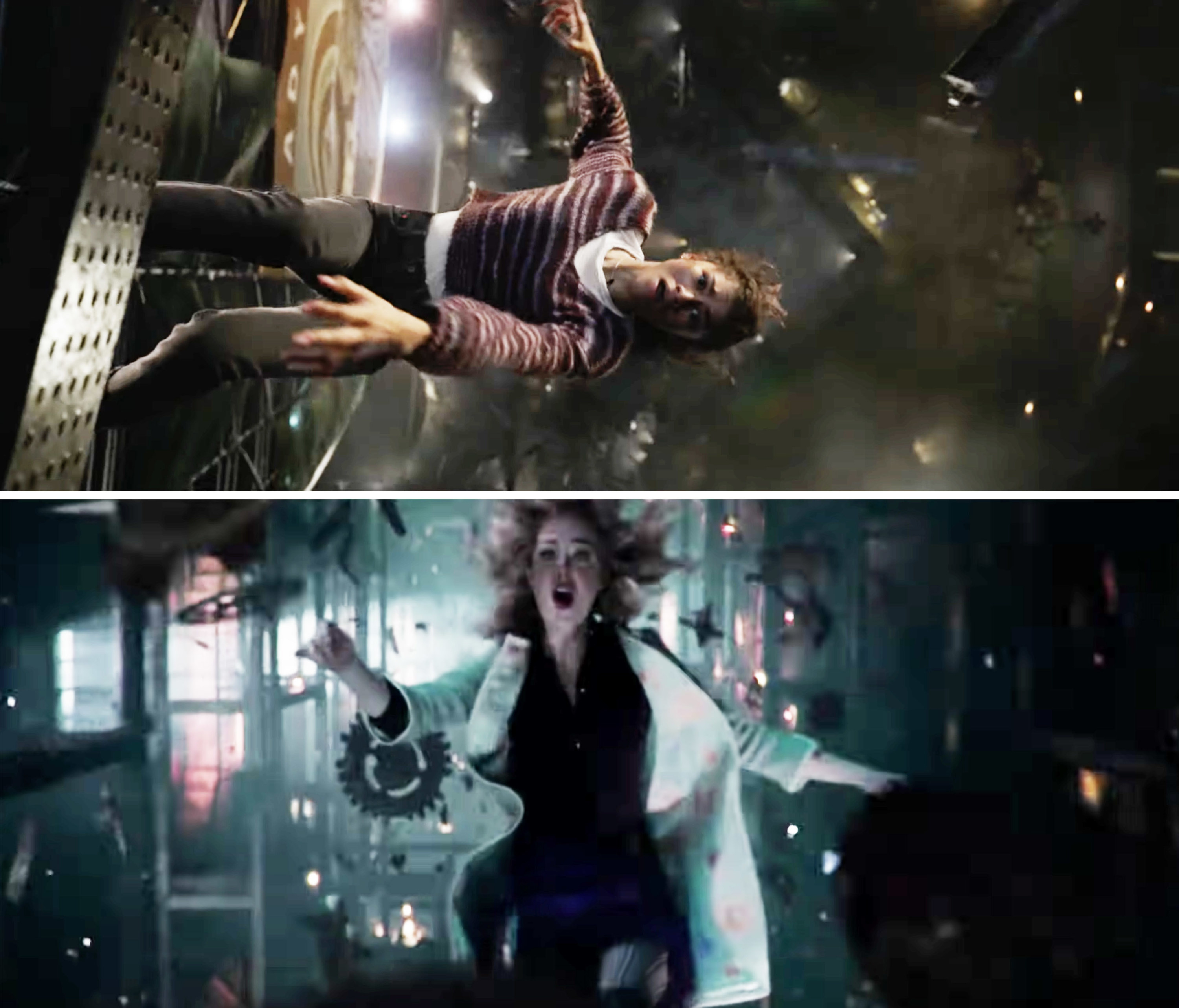 Well, there you have it! Spot any other cool details or Easter eggs? Tell me everything in the comments below!
Someone please tell me what the purple smoke at the end of the trailer could be.
Spider-Man: No Way Home hits theaters on Dec. 17.