Obviously, MASSIVE spoilers for Sex Education Season 3 ahead, and this post contains mentions of sexual assault.
After waiting what felt like FOREVER, Sex Education finally returned with Season 3 this week, and god, it just continues to be the best TV show around.
Sex Education Season 3 had a lot of incredible storylines and arcs for characters we've grown to love, but I just need to talk about Aimee Gibbs and her growth on this show.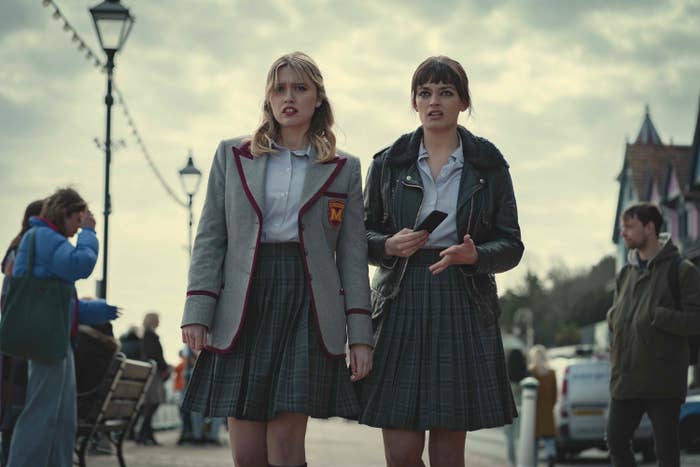 If you remember, Season 2 dealt with Aimee being sexually assaulted while riding the bus, and it culminated in arguably the best TV moment when Maeve and the rest of their friends helped Aimee get back on the bus for the first time since the assault.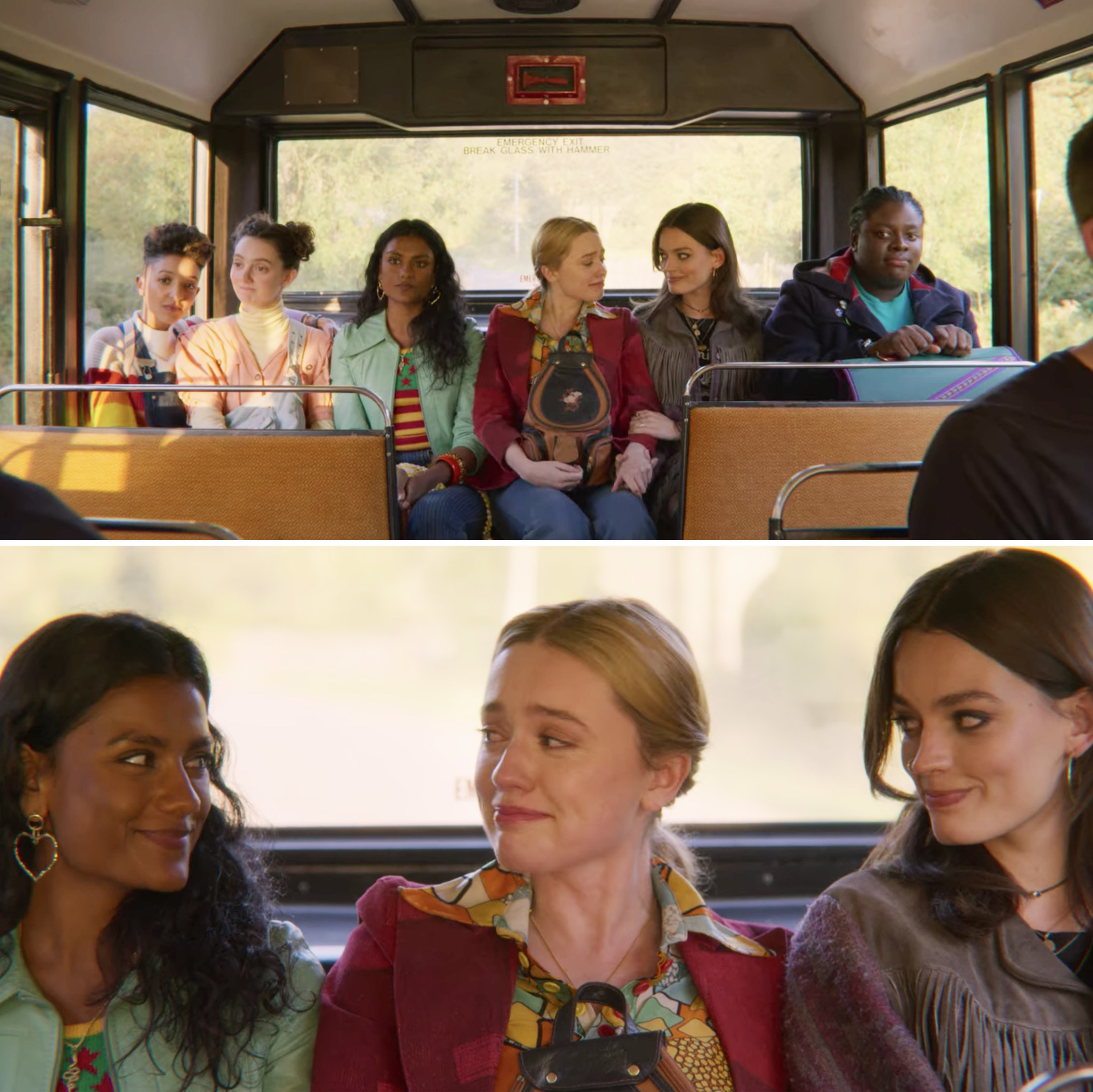 So, when Season 3 picks up, Aimee is still dealing with her trauma, which is honestly so refreshing, considering a lot of TV shows seemingly forget storylines and just "move on" the following season.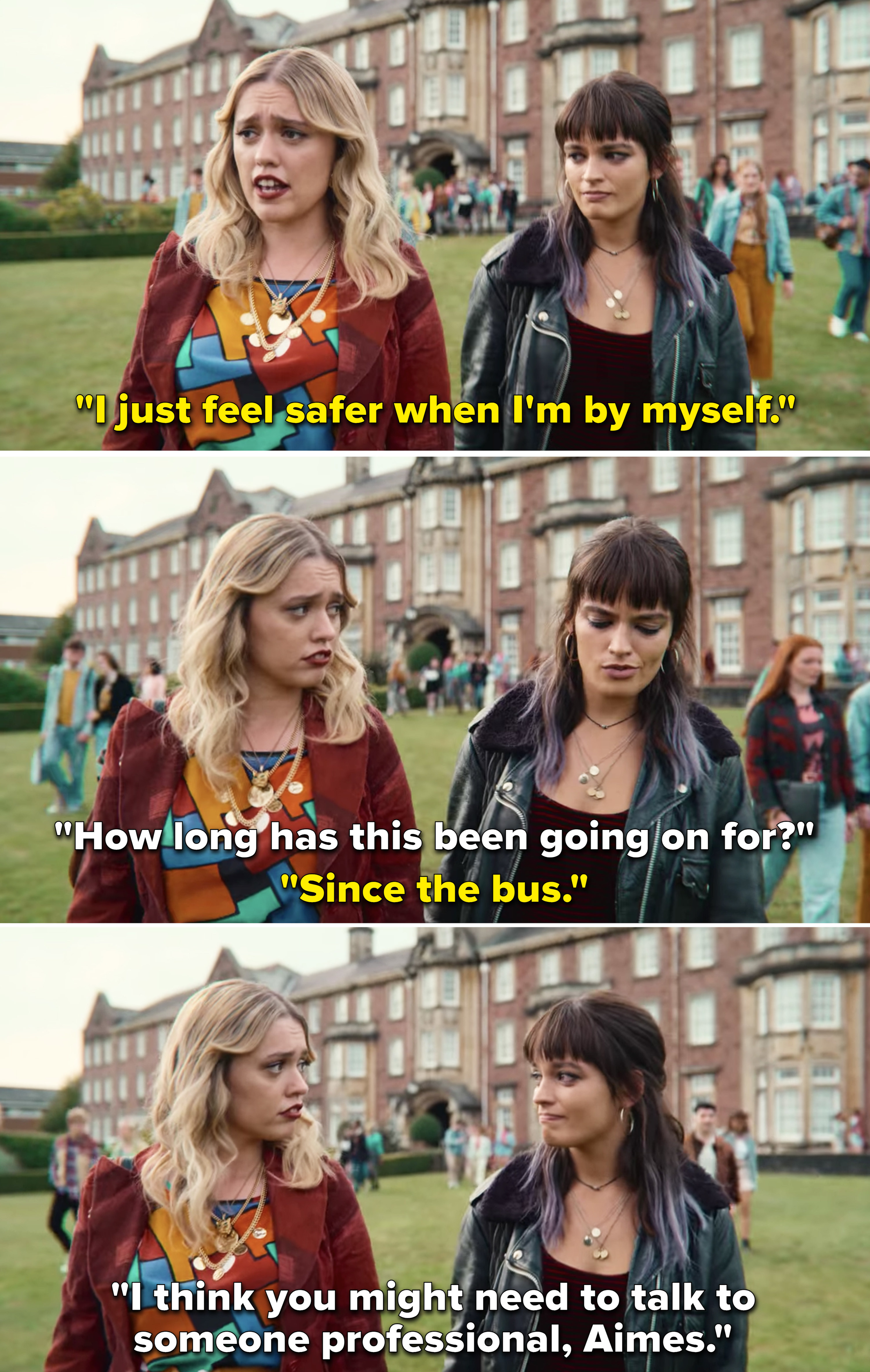 Aimee begins going to therapy with Jean, and what happens is a powerful and important TV moment, where Jean explains to Aimee that what happened wasn't her fault in any way.
Not only are Aimee Lou Wood and Gillian Anderson brilliant scene partners, but while there are a lot of shows that touch on this issue, discussions on TV about dealing with sexual assault are still considered rare, so it's incredible to get this moment.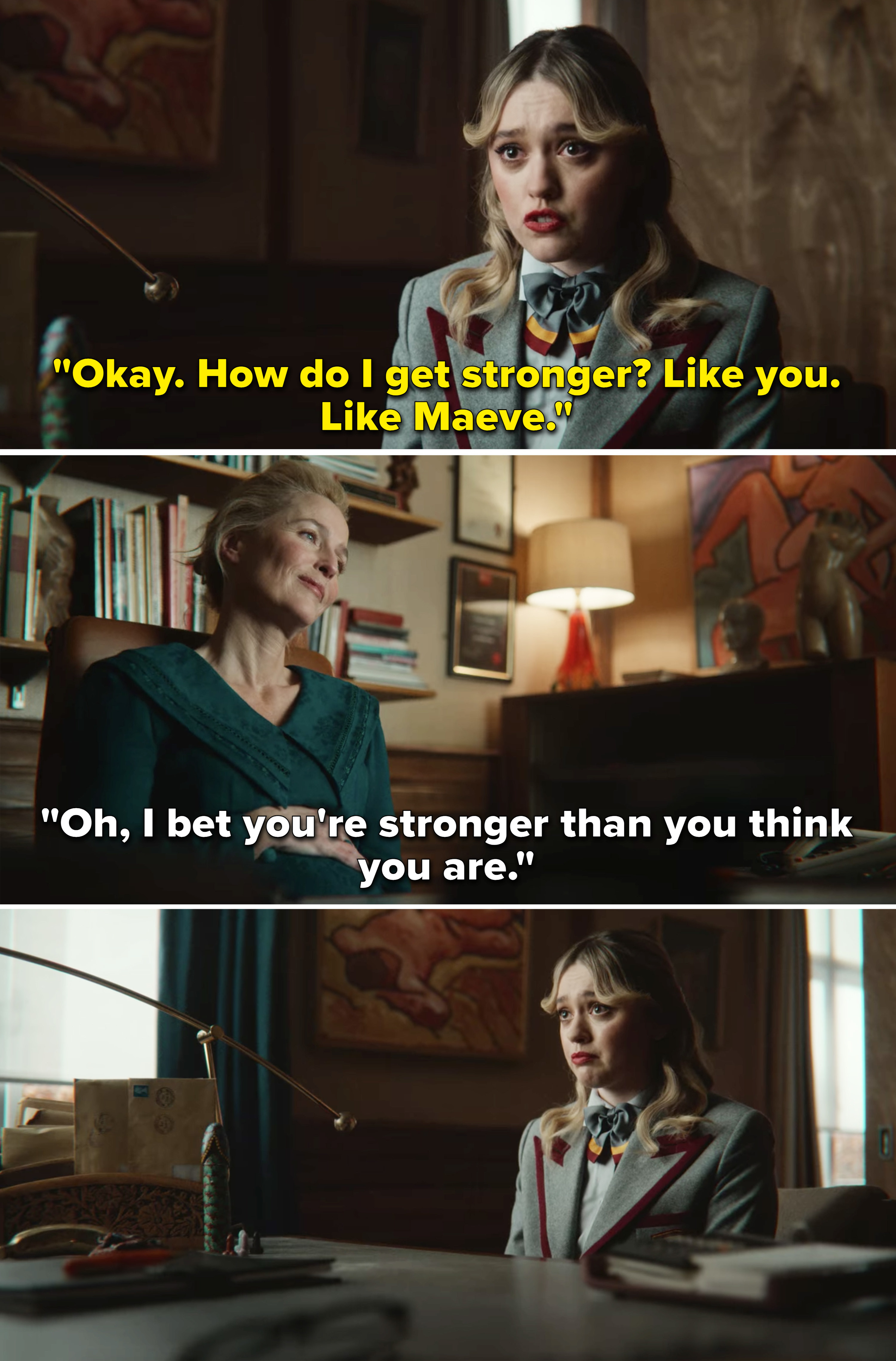 Speaking about the storyline to E!, Aimee Lou Wood said, "There are things that happen to us in our lives that just stay with us forever and they change us, and it's really emotional playing someone who is going through such tectonic shifts within herself."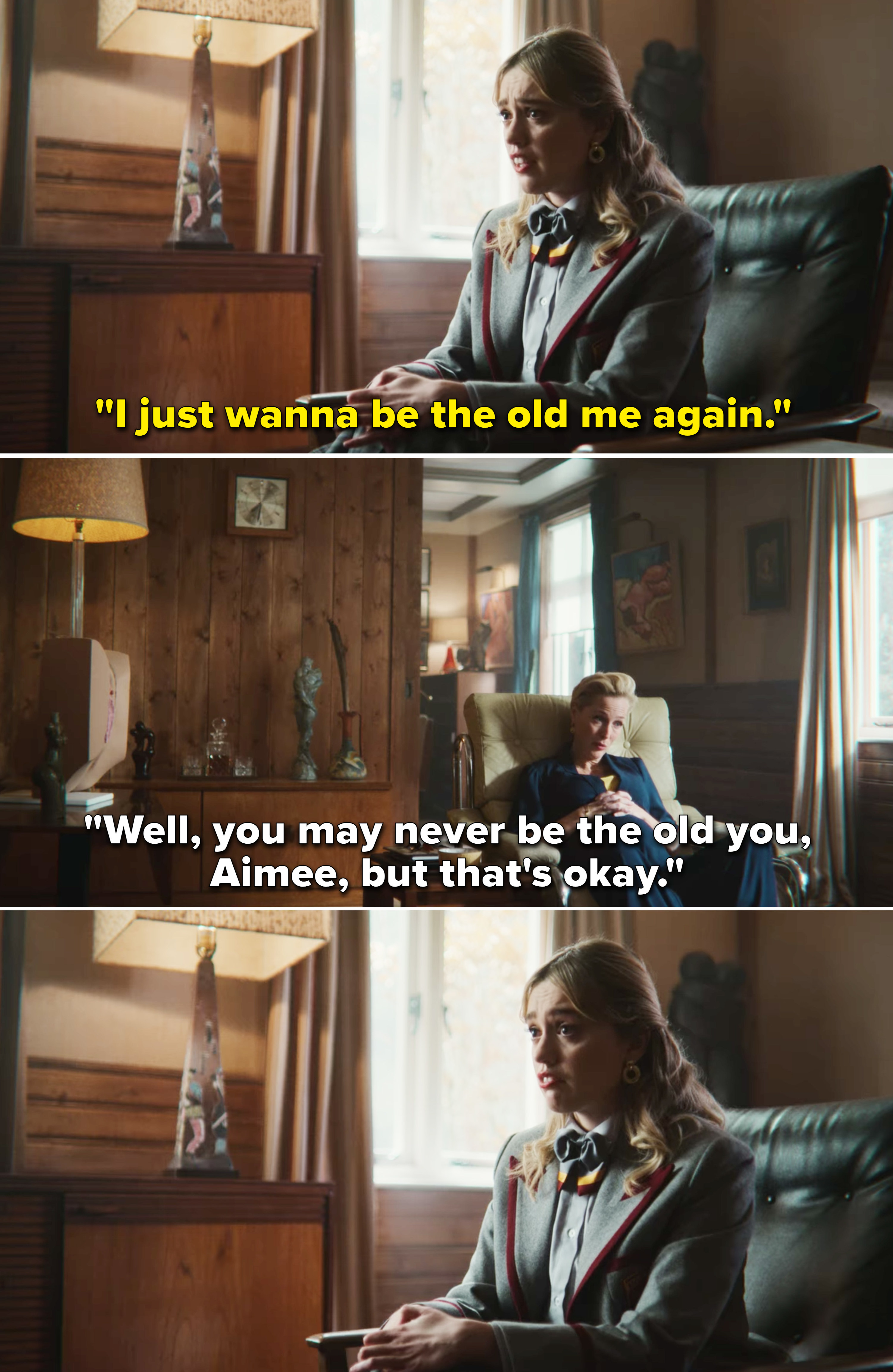 Like me, the rest of the internet is pointing out how important Aimee's Season 3 storyline is. So, here are some of the best tweets about it:
If you or someone you know has experienced sexual assault, you can call the National Sexual Assault Hotline at 1-800-656-HOPE, which routes the caller to their nearest sexual assault service provider. You can also search your local center here.