To celebrate the final season of Schitt's Creek, Emily Hampshire chatted with BuzzFeed and answered some of our burning questions about the show.
Here's everything we learned:
🚨Warning: There are spoilers ahead!🚨
1.
First, for Emily's original audition, she wore the exact outfit Stevie wears during the Schitt's Creek pilot.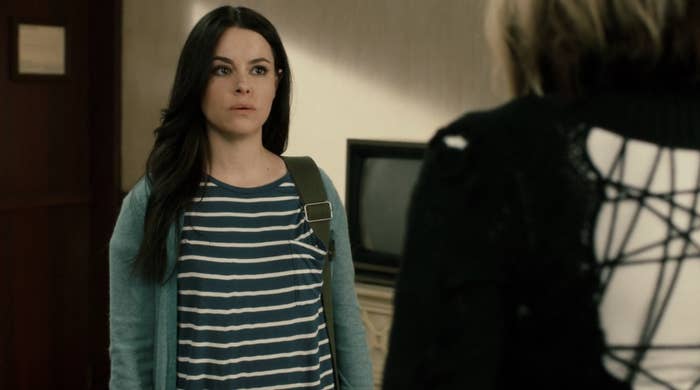 2.
Emily hilariously has "no recollection" of her audition because she was so nervous — all she remembers is that Eugene wasn't there and "it was just Dan."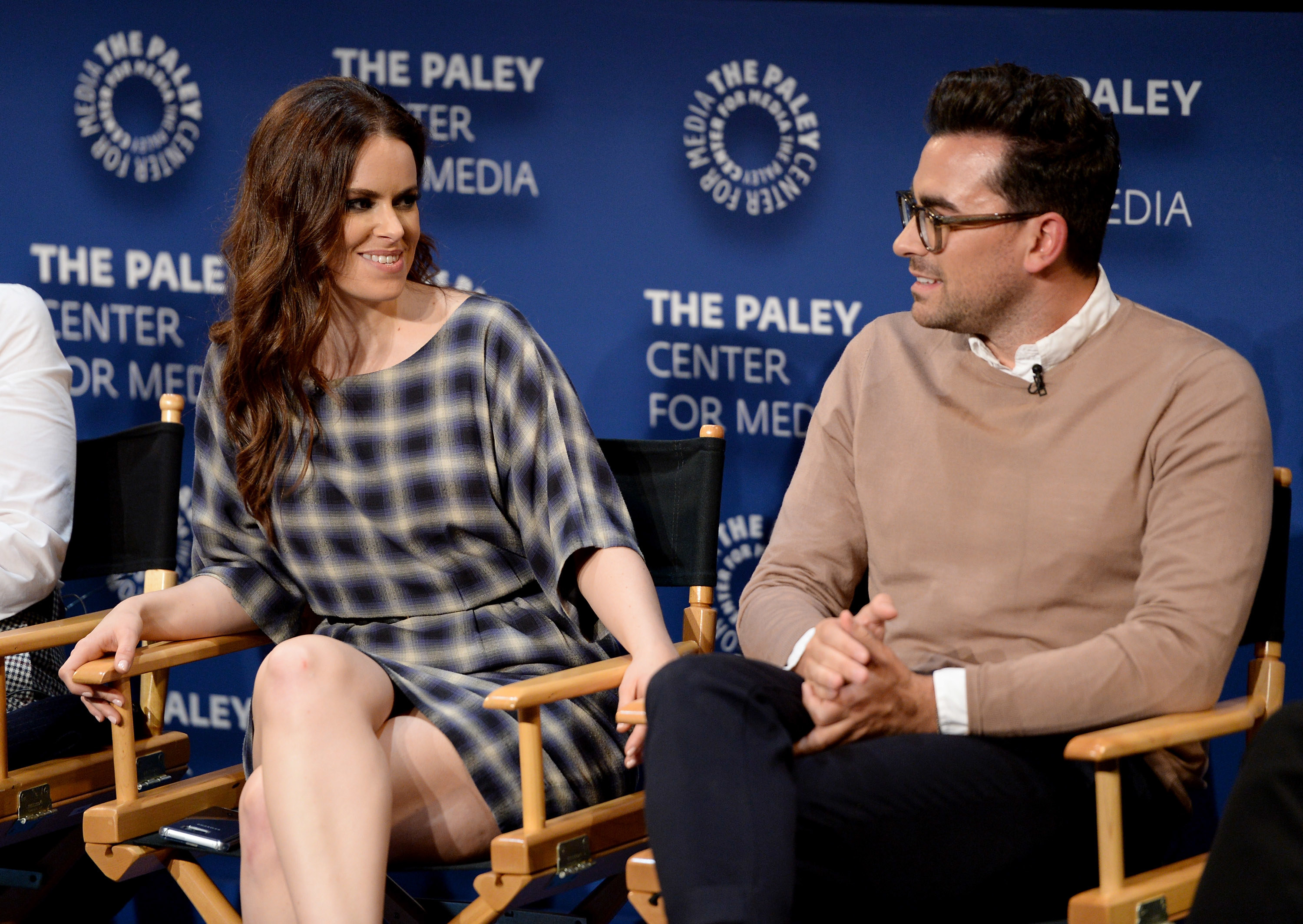 3.
In fact, Emily didn't recall that during the audition she proceeded to "sit on the couch and start to pull part of [her] shirt over [her] head" like she was hiding.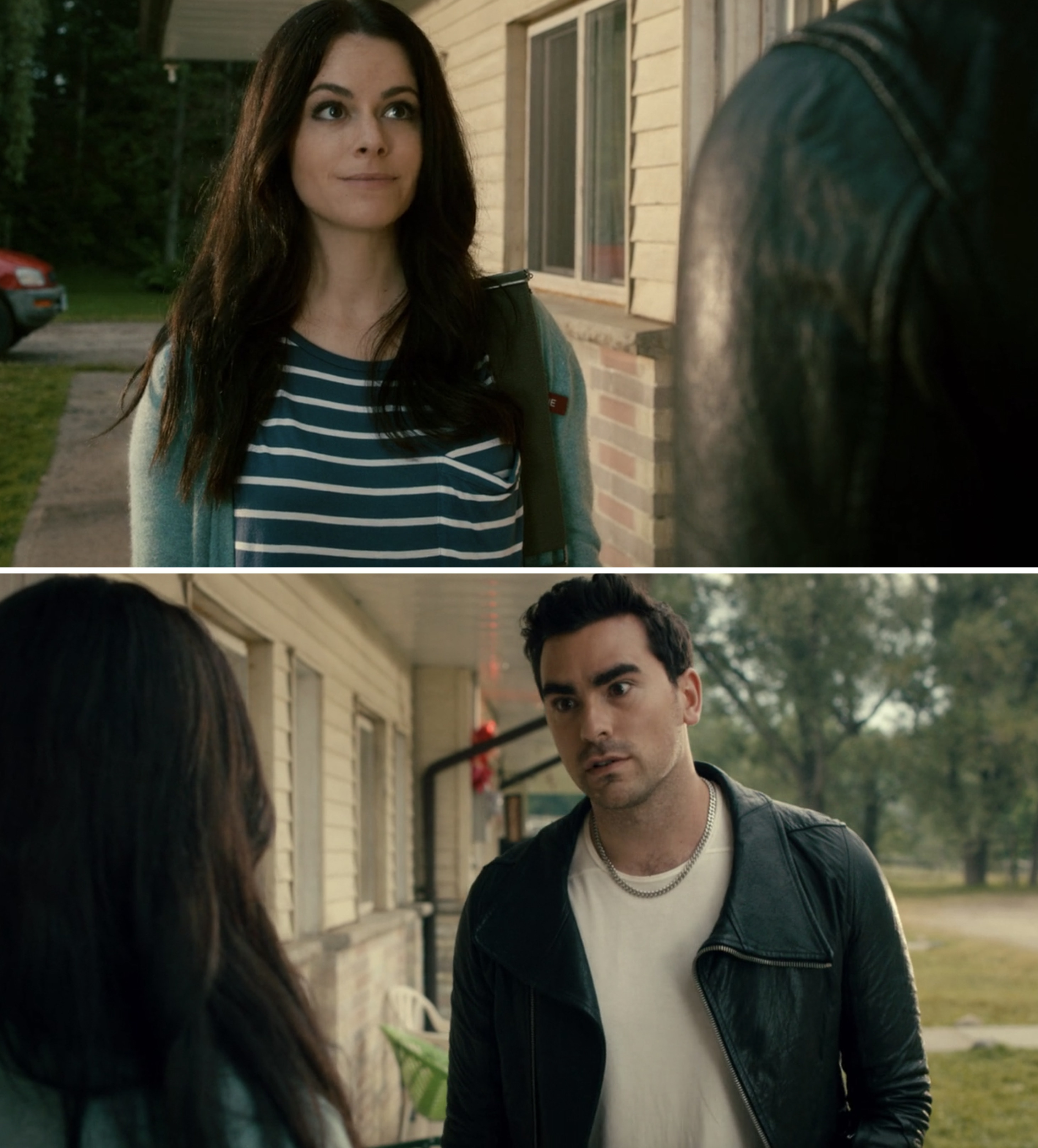 4.
And what makes it even better is that Dan tells this story every time they go on tour for Schitt's Creek: Up Close and Personal.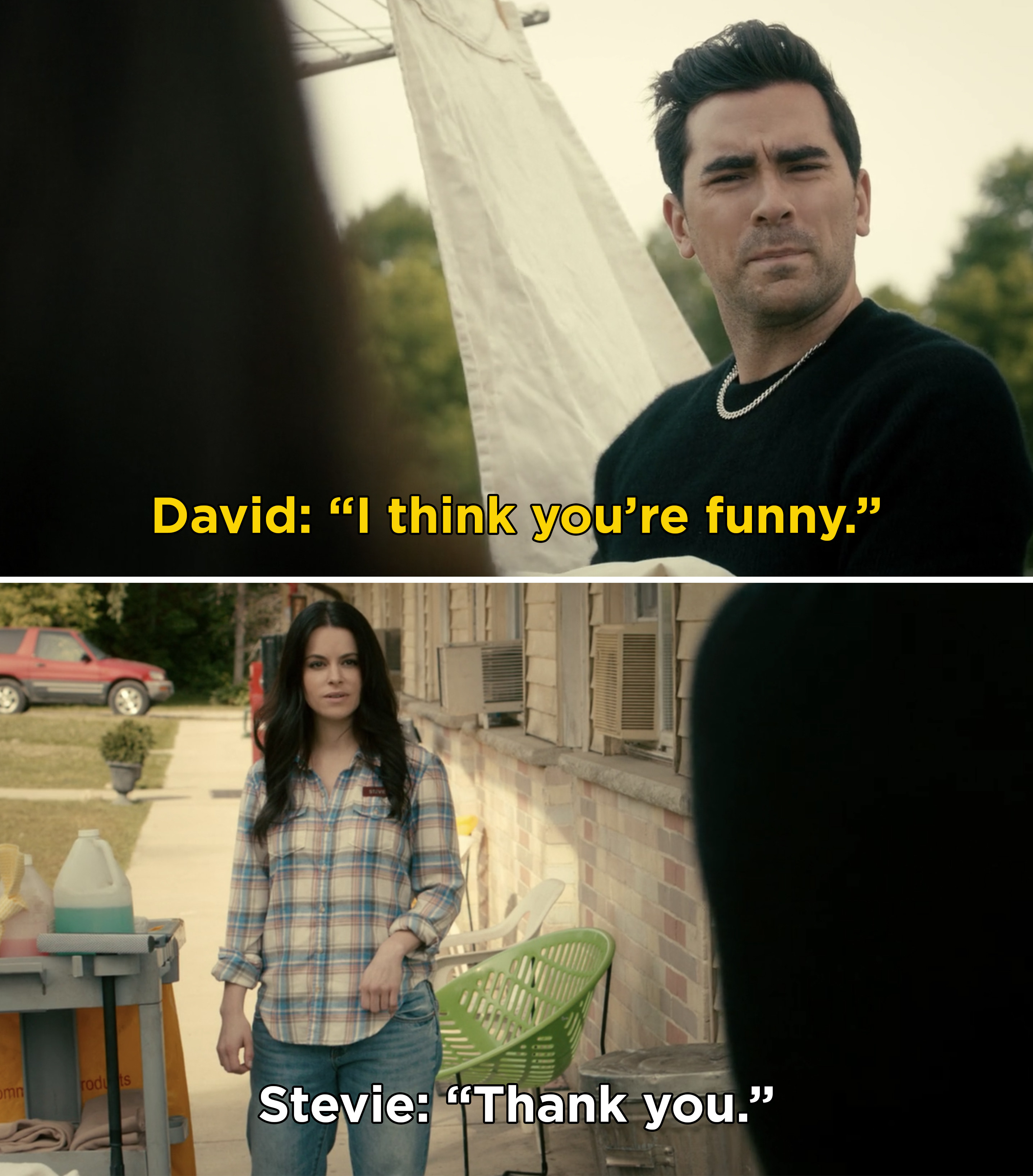 5.
One of the scenes where Dan and Emily couldn't stop laughing while filming was when Stevie and David got high together.
6.
And some of the most fun scenes to film were when the cast was in a car together — like when Stevie lies to David about the cherry blossoms.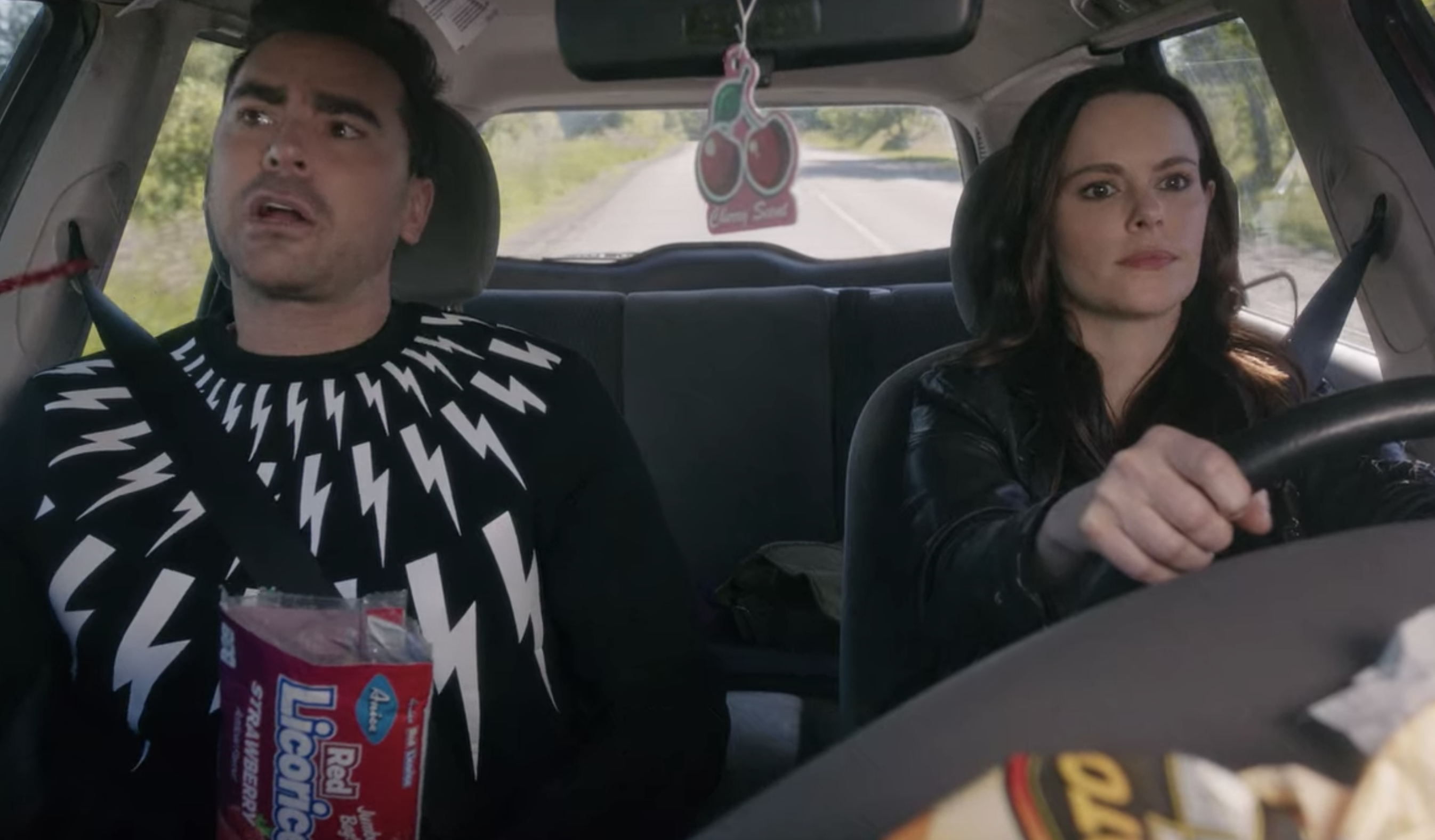 7.
Emily's dream role was always to play Sally Bowles in Cabaret — she even mentioned this to Dan in Season 1.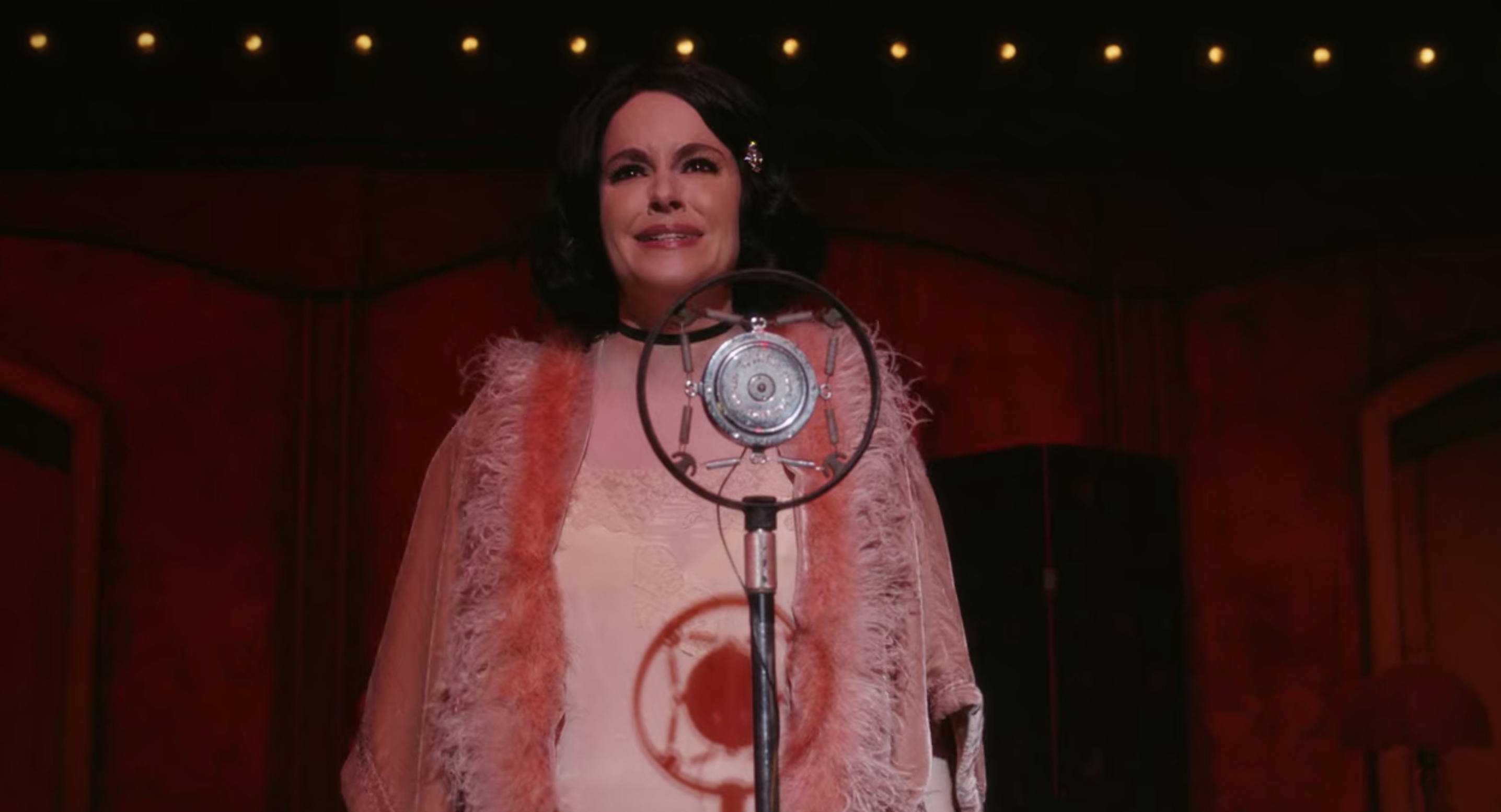 8.
Also, she said filming it was a once-in-a-lifetime experience and she discovered that for Stevie, "Maybe This Time" ended up being "all about her own empowerment."
9.
While they were wrapping filming on certain sets during the final season, people would start to grab props they wanted to keep.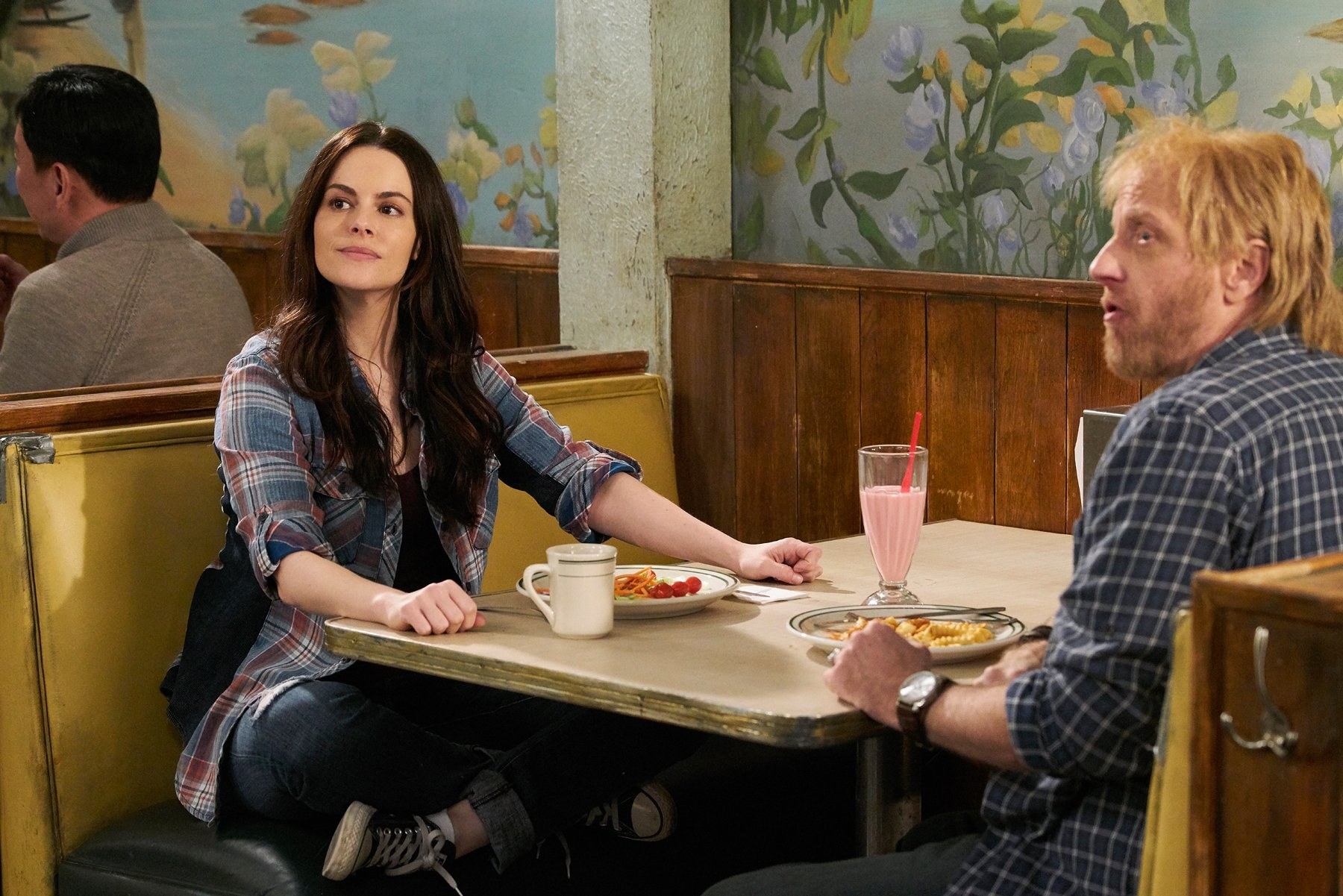 10.
Emily ended up taking a Larry Air pamphlet, the giant stag painting from behind Stevie's desk, a dead Tamagotchi, and a ton of Stevie's iconic flannel shirts.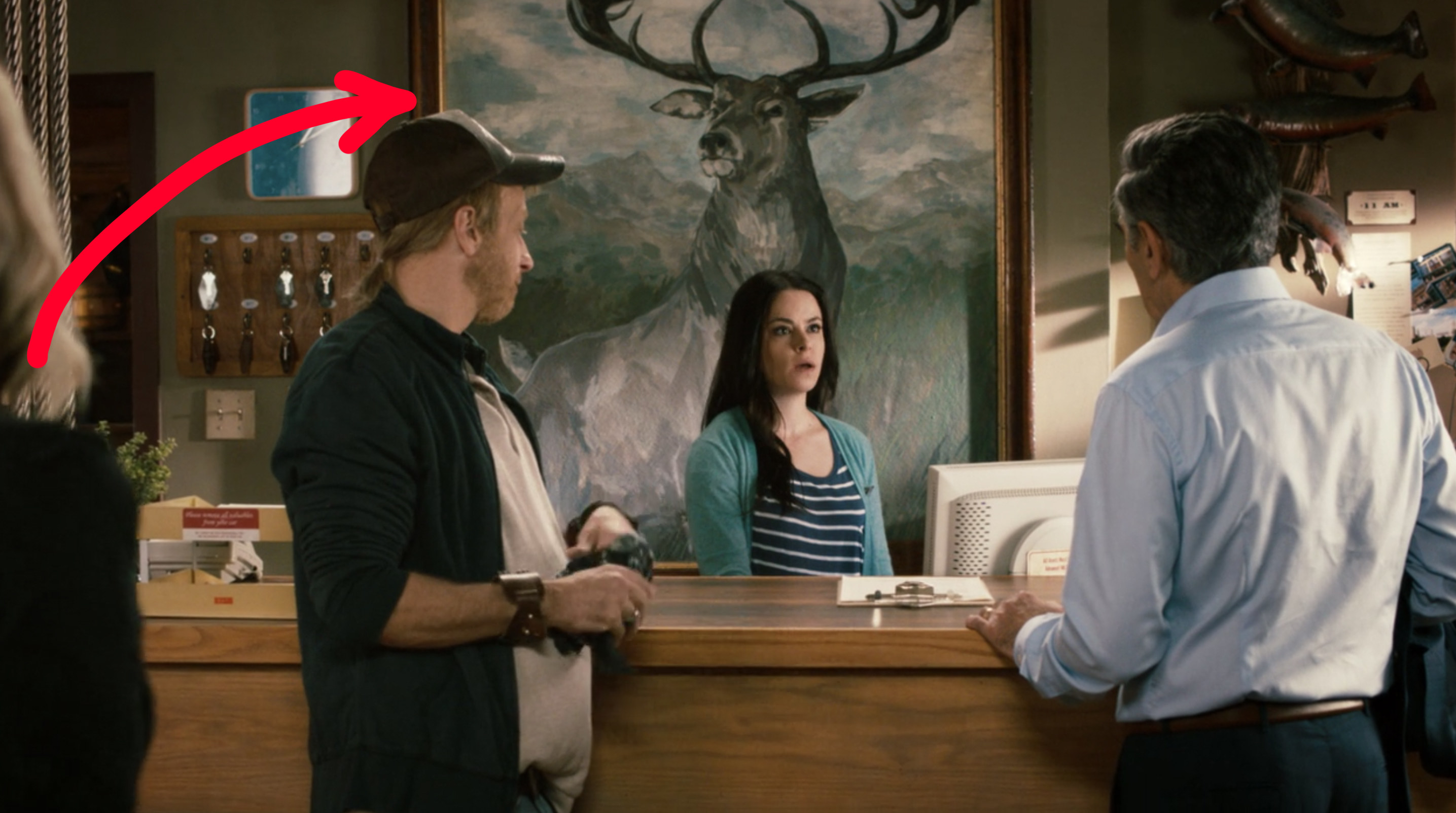 11.
In fact, while filming her Tide commercials for this year's Super Bowl, Emily actually brought in Stevie's very first flannel to use in her dirty laundry pile.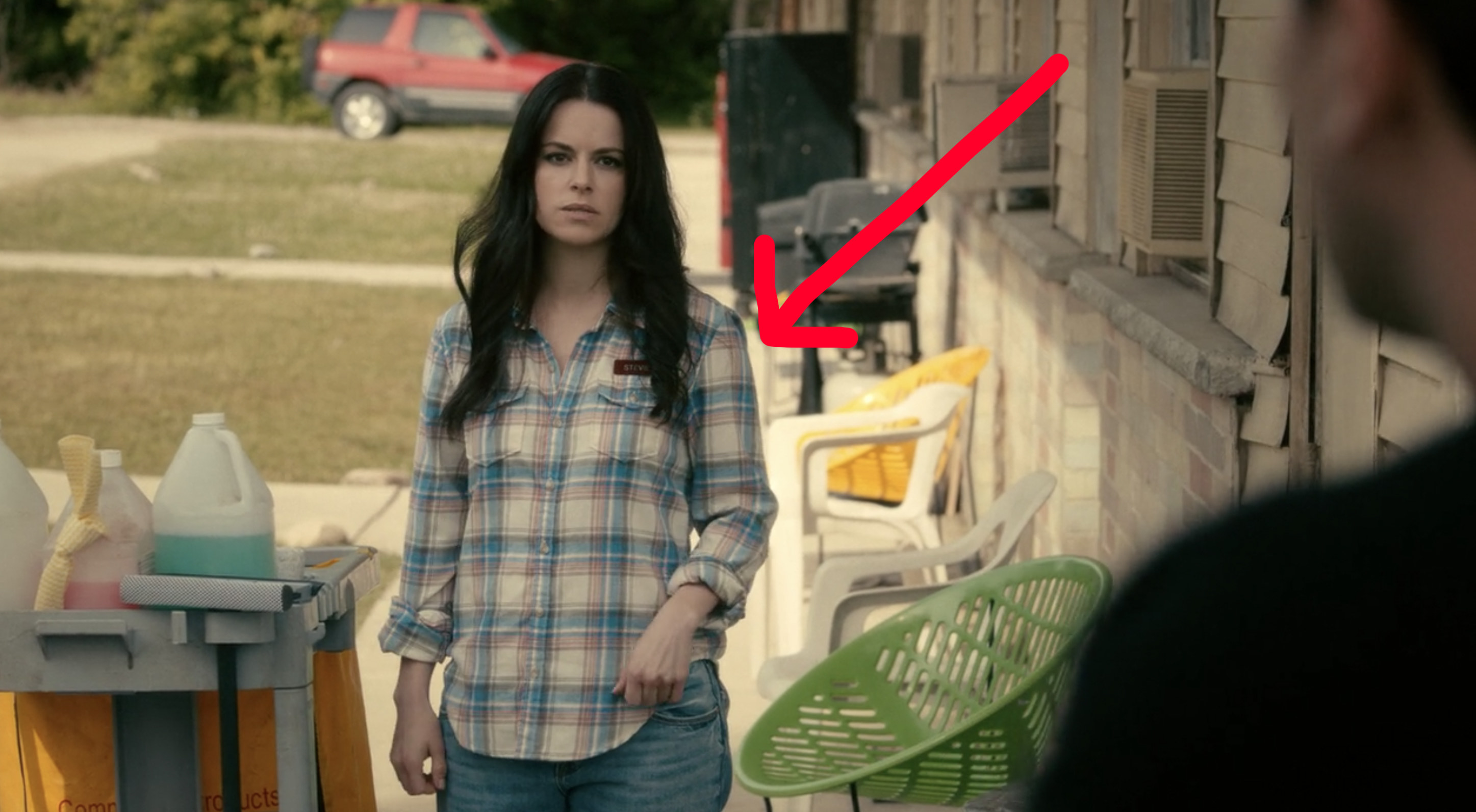 12.
On set, every business card and pamphlet seen on screen looks as authentic as possible and jokes are even written on them.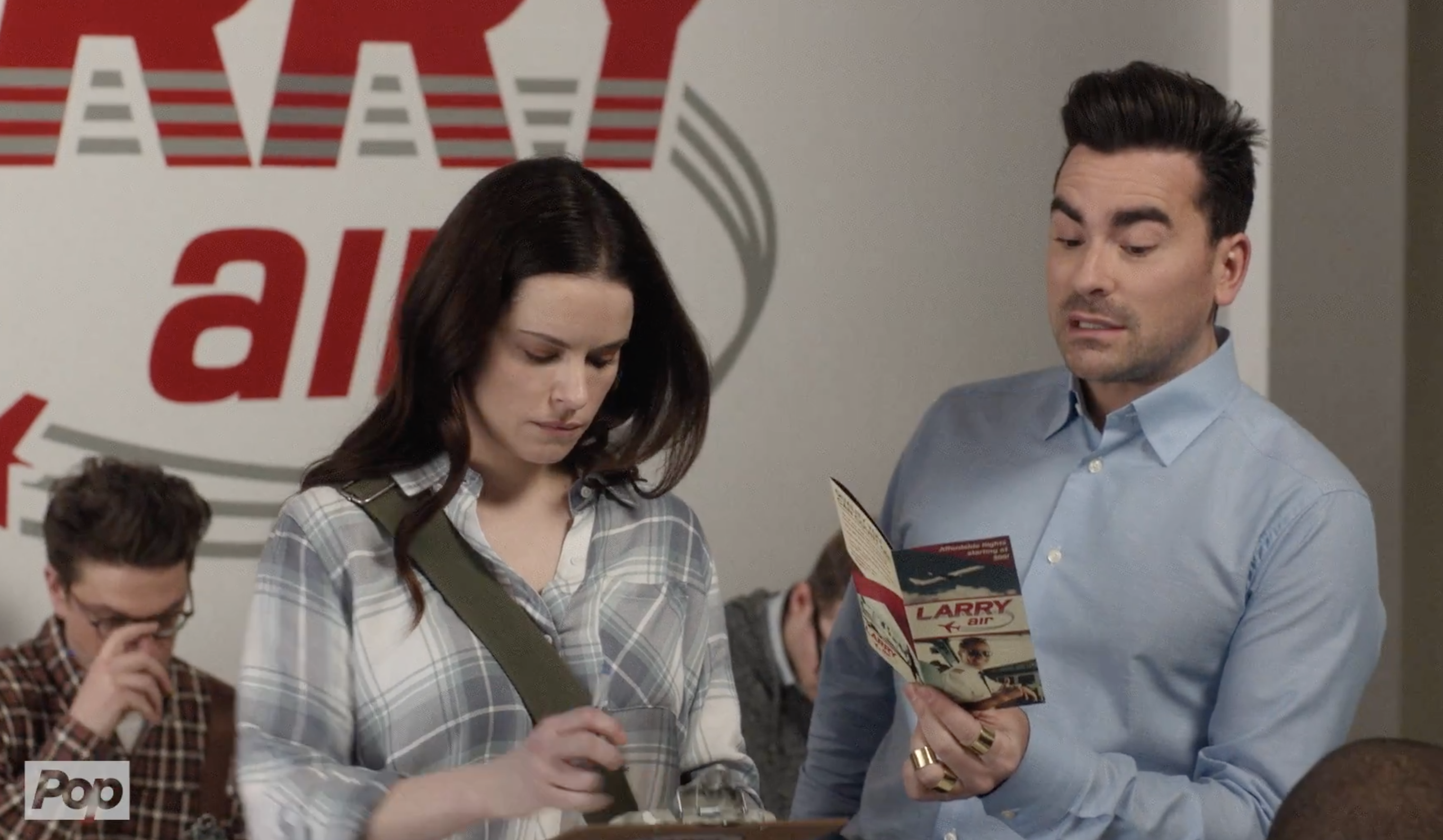 13.
Emily's favorite scene between David and Stevie is when David says "that's my friend" after Stevie sings "Maybe This Time."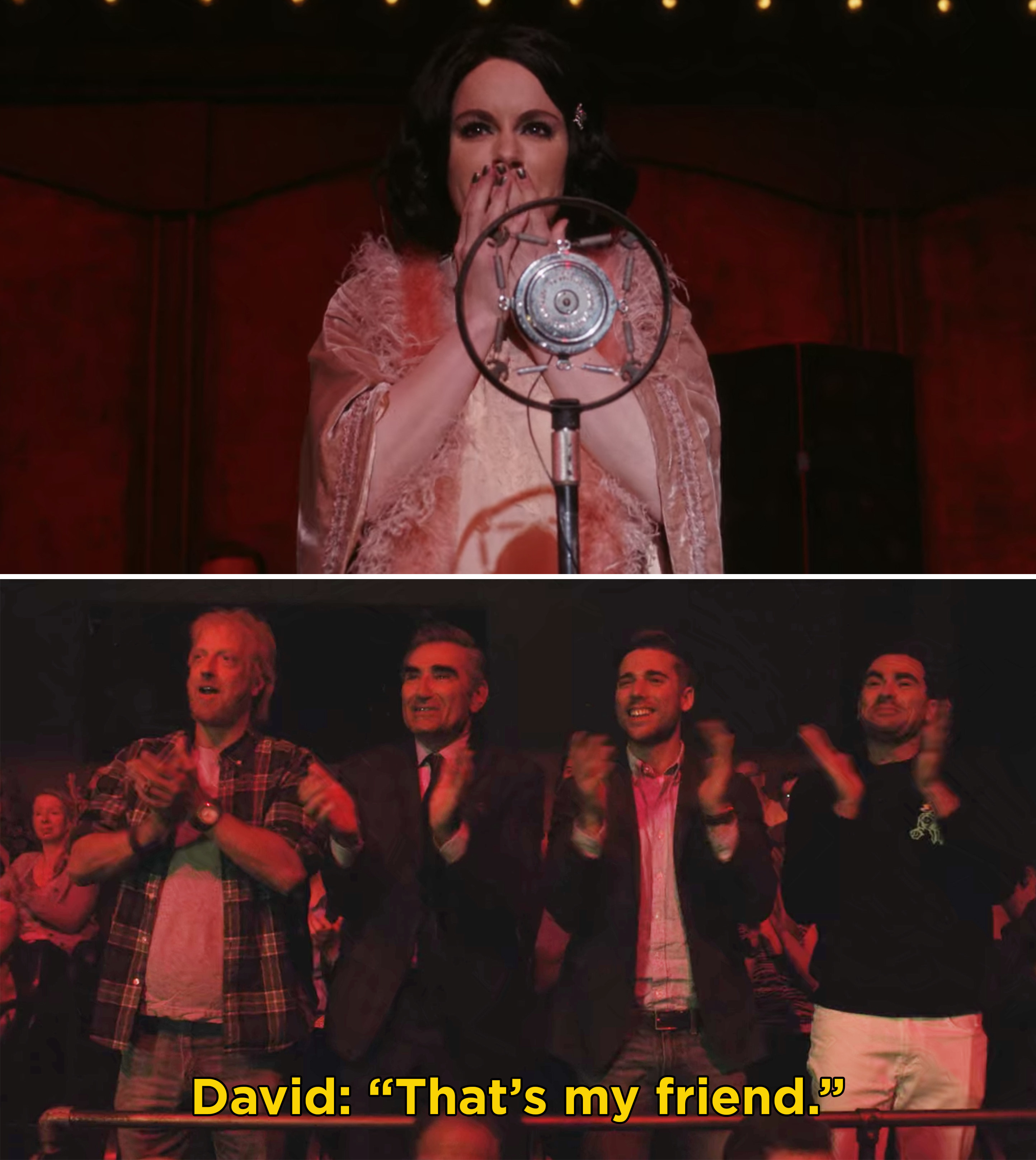 14.
Also, there's actually an upcoming David and Stevie scene in the final season that is a close second — "It's so special between the two of them."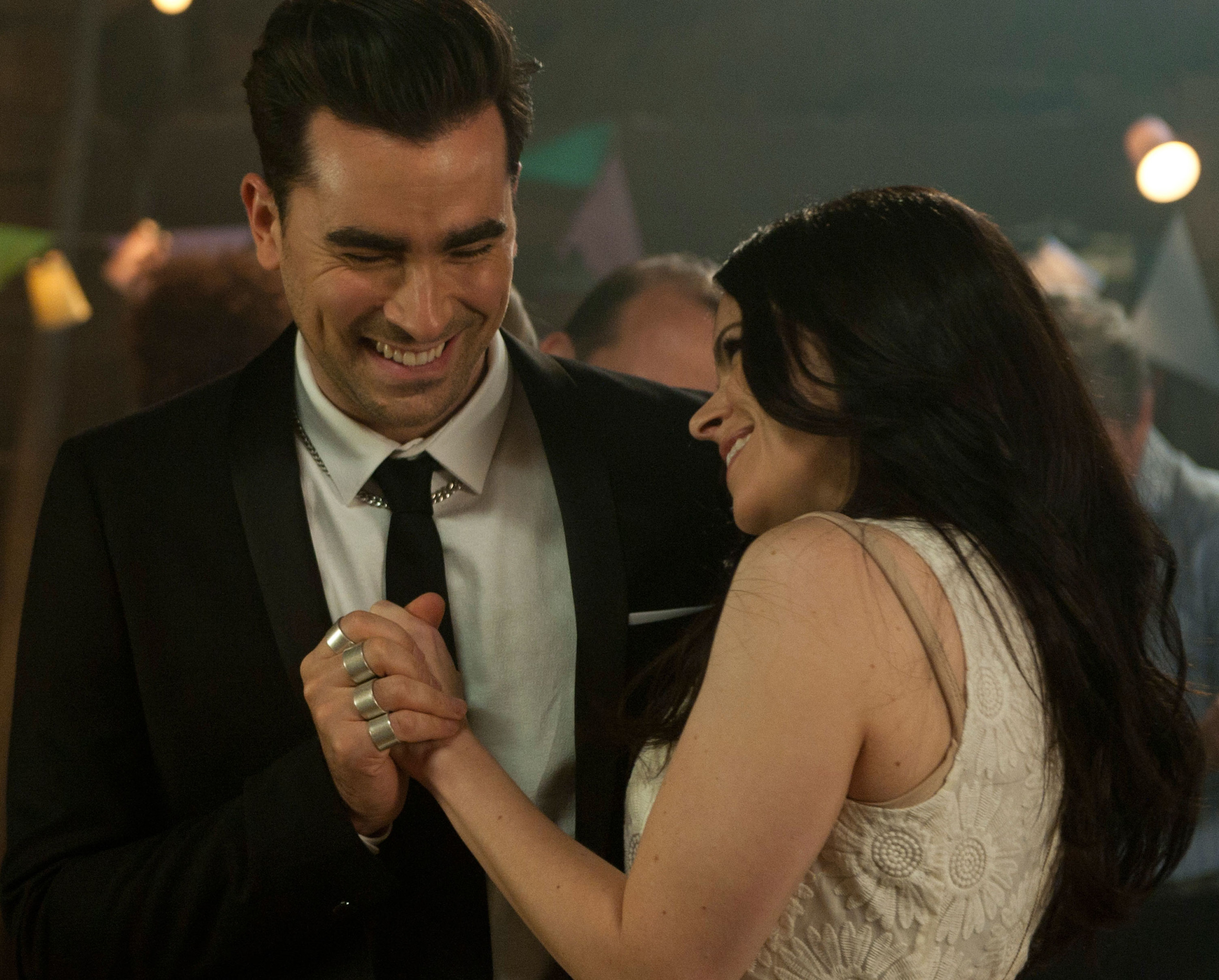 15.
And finally, Emily still carries a piece of Schitt's Creek with her — the keychain she uses for her keys is actually a Schitt's Creek Motel one.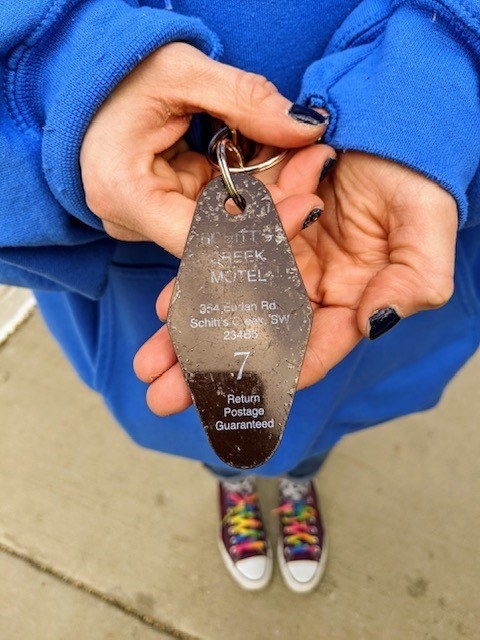 Be sure to watch Emily in the final season of Schitt's Creek, which airs Tuesdays at 9/8c on Pop, and in her new Tide commercials featuring the #LaundryLater campaign.