And the end is becoming even more real now that the cast has started to reach their final days of filming.
Recently, Dan Levy, Eugene Levy, Catherine O'Hara, and Annie Murphy attended the Schitt's Creek FYC event where they talked about filming the final season.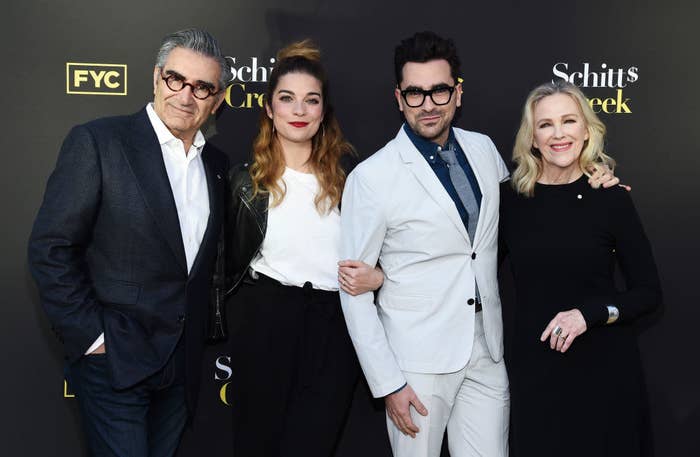 At the event, the cast confirmed that they have wrapped all of the interior sets for the show, which includes the Rosebud Motel and Rose Apothecary.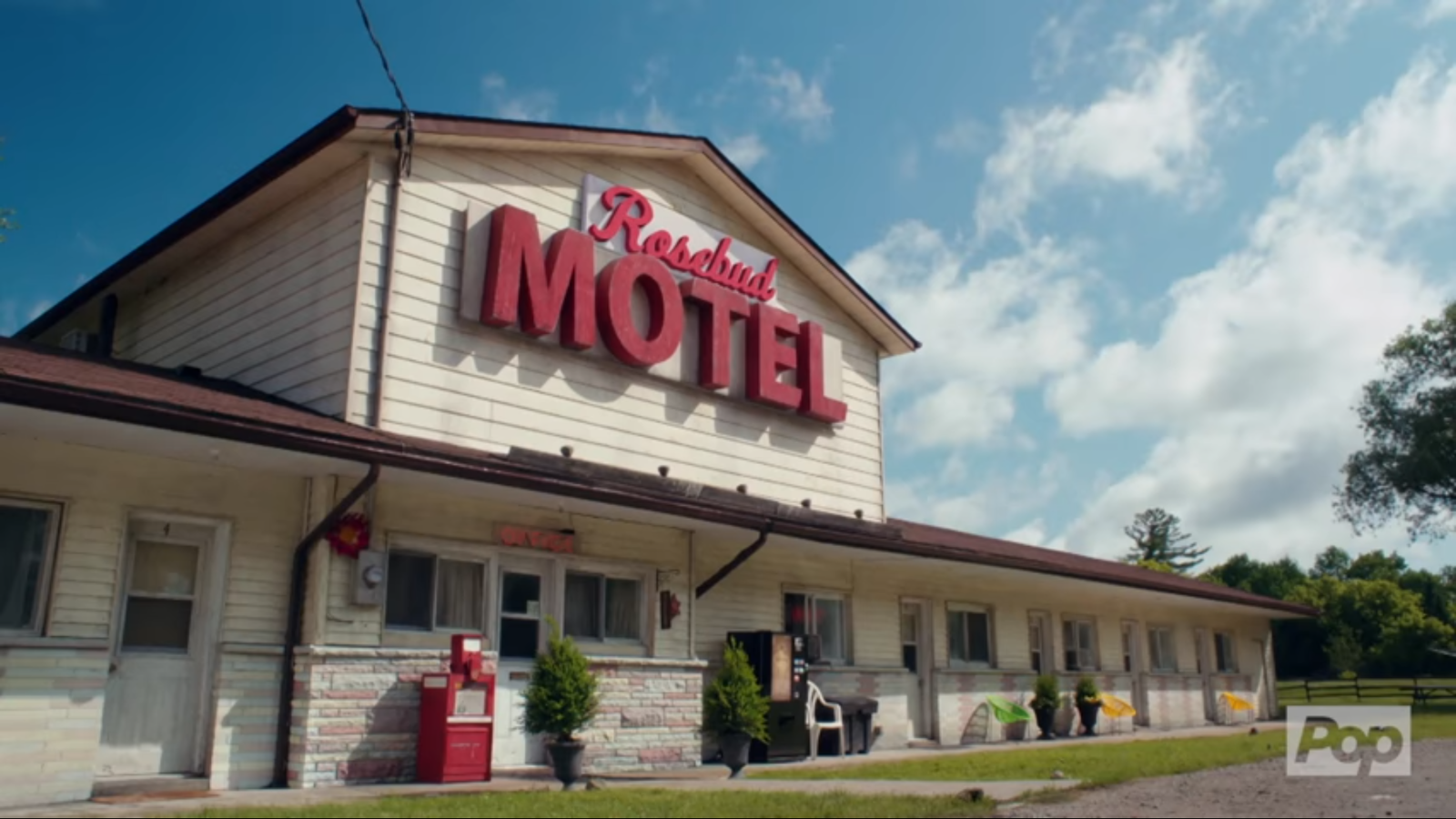 And since they won't be filming anymore scenes on those sets, Dan, Eugene, Catherine, and Annie admitted to taking home a few props.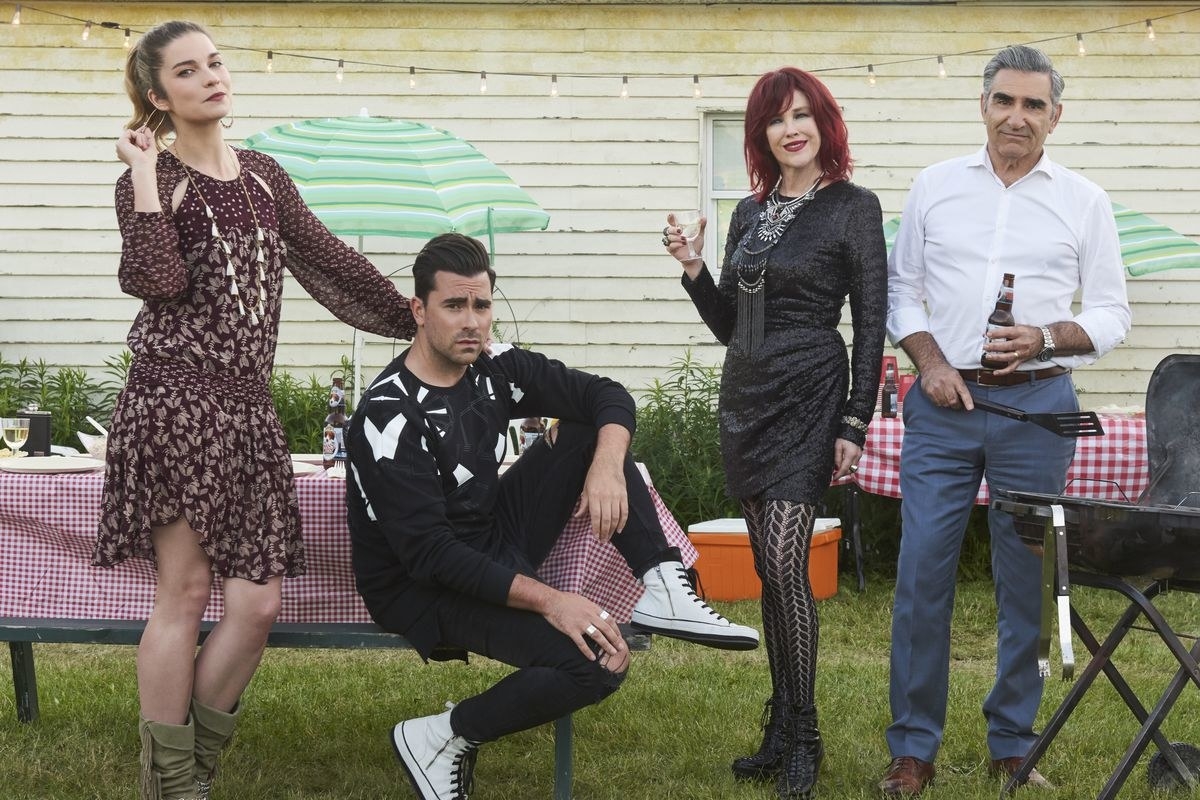 Dan swiped Rose Apothecary's first receipt, which Patrick gave to David on their first date in Season 3.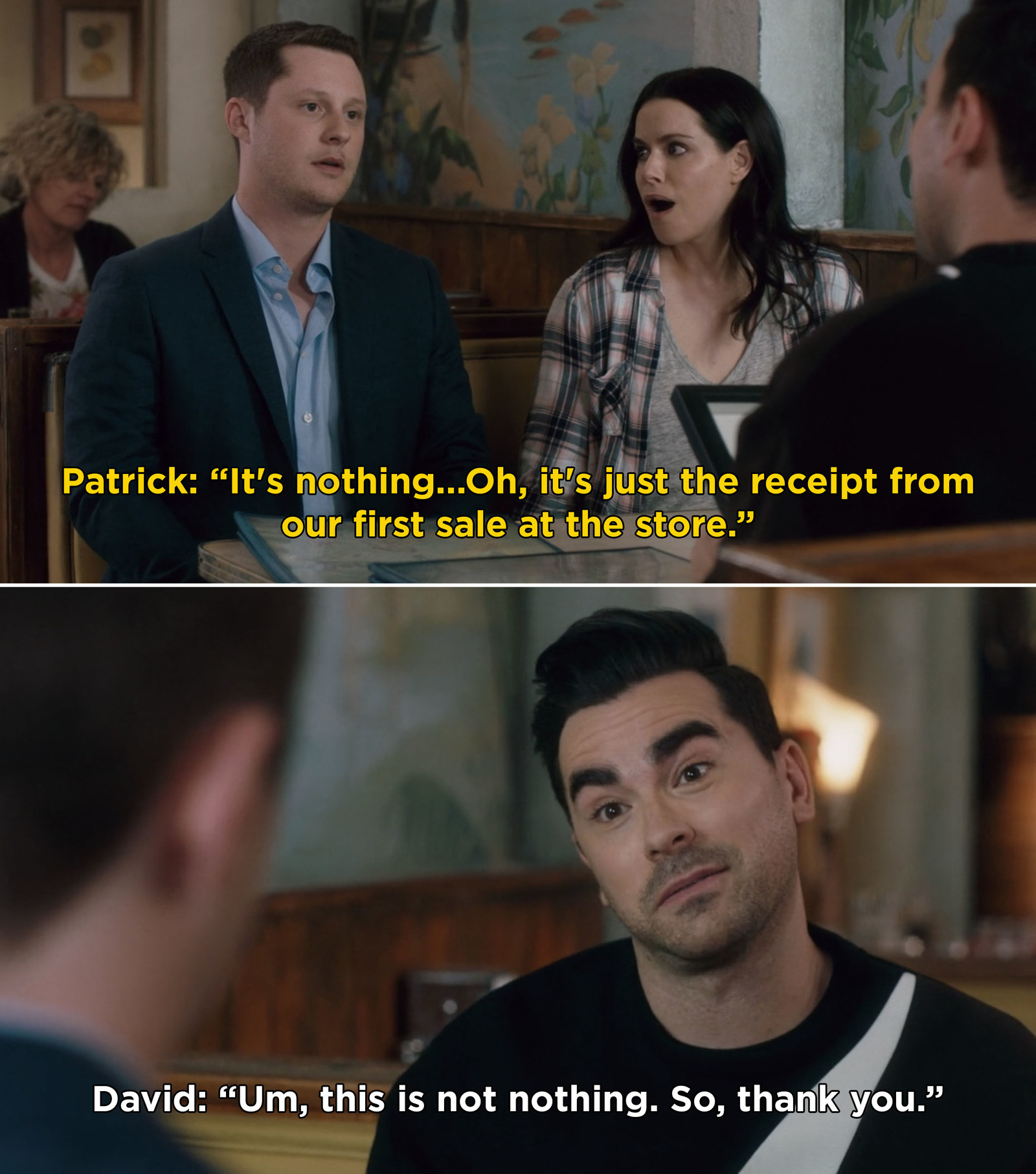 Eugene grabbed some of the family portraits that made the Rosebud Motel feel like home for the Rose family.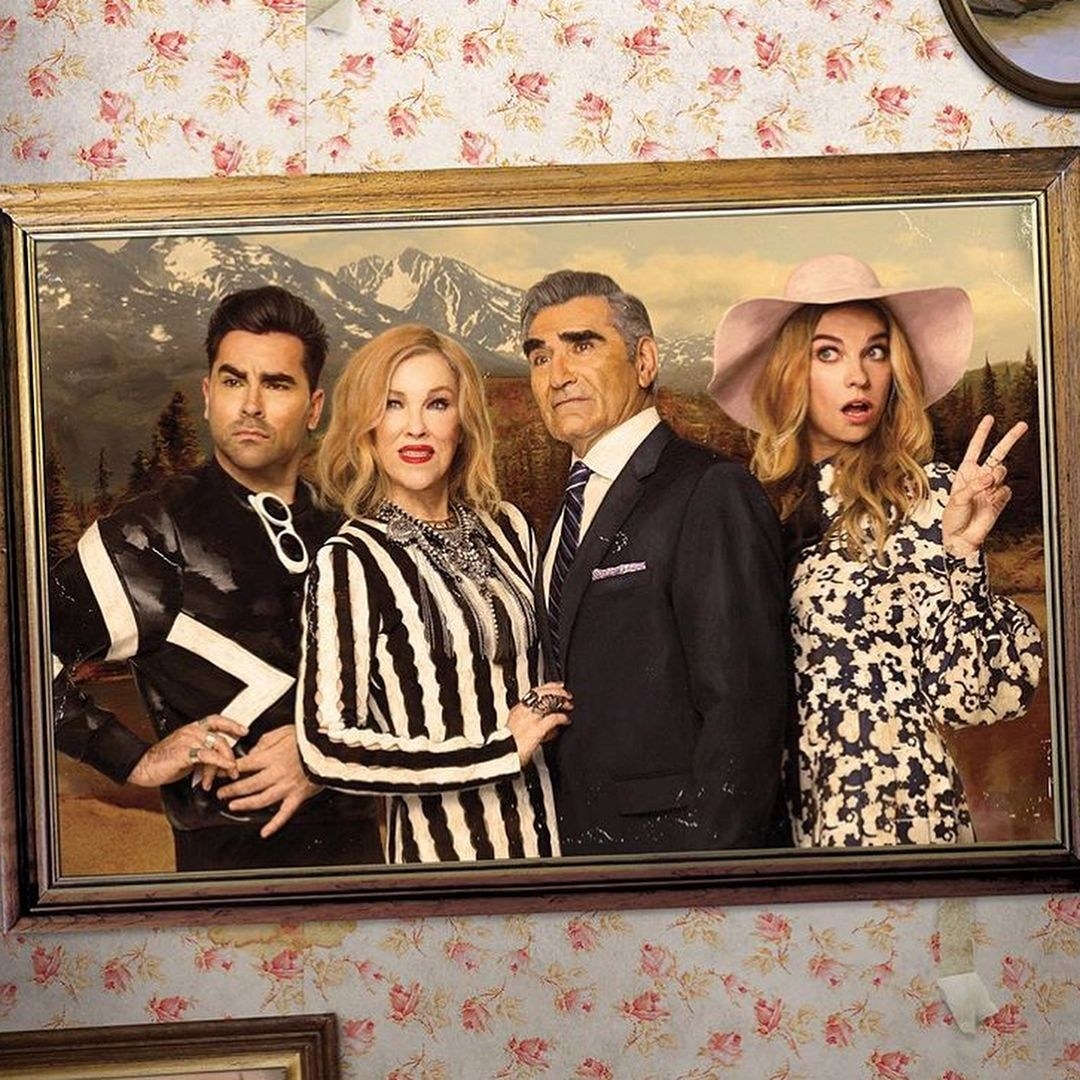 I'm sure Eugene took home some small pictures, but I truly hope he slipped away with the GIANT family portrait too.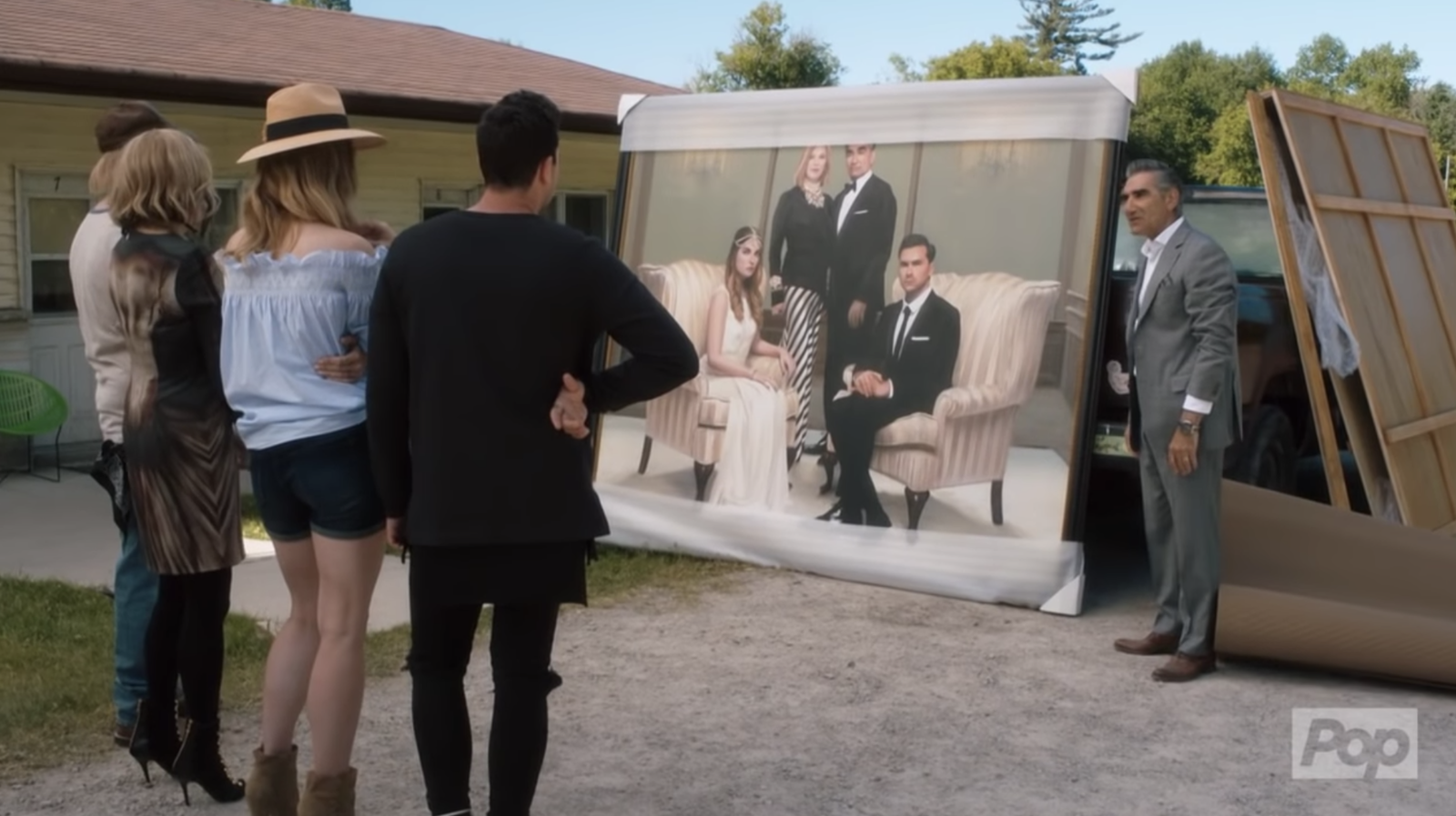 Catherine couldn't say goodbye without raiding Moira's extensive closet. She admitted to grabbing some of Moira's clothes, jewelry, and a wig or two.
And finally, Annie admitted to taking Alexis's Elmdale college degree, which includes the hilarious "pubic relations" typo.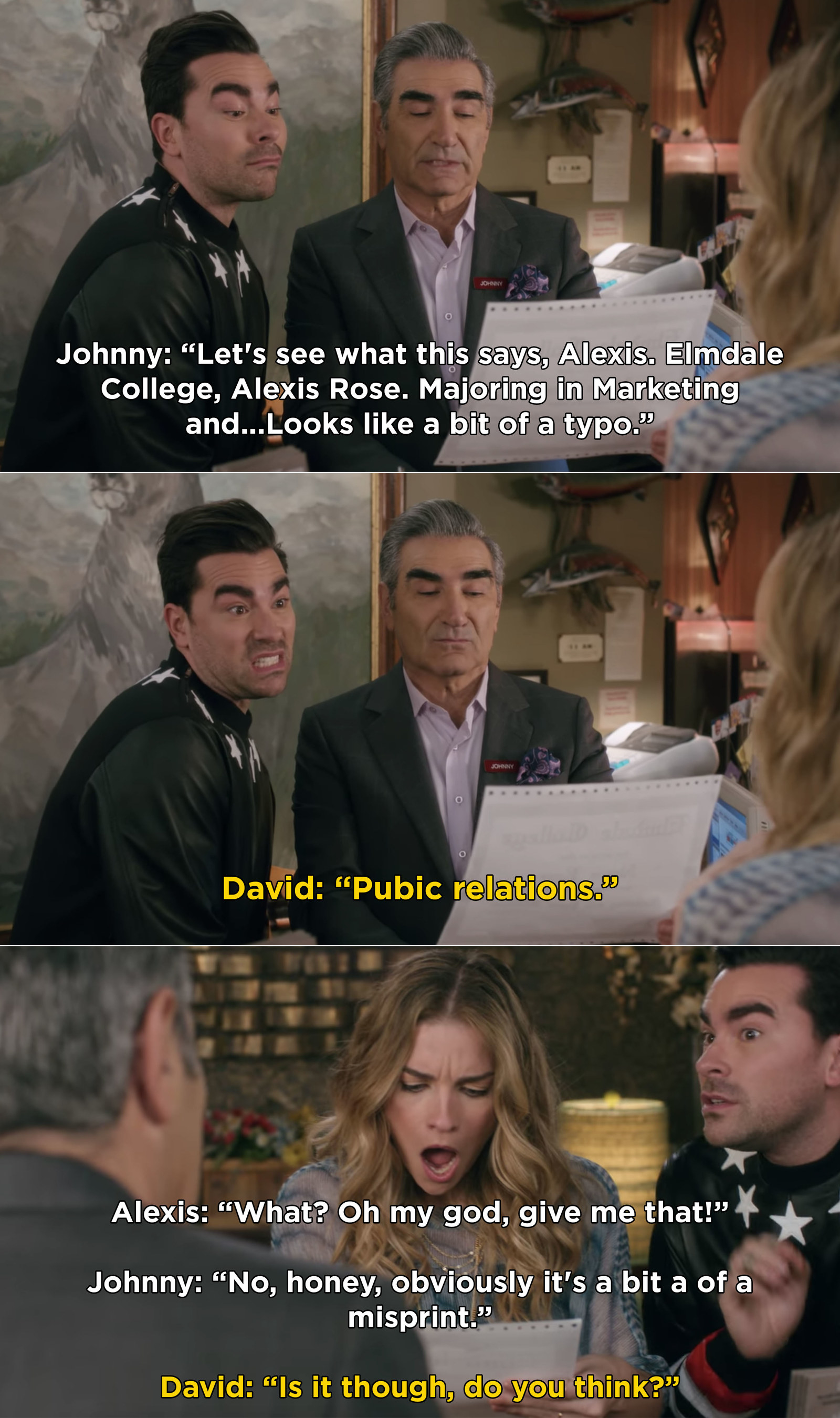 While they still have a few more scenes to film before they wrap Schitt's Creek forever, Dan ended the FYC event saying that he hopes to deliver a "satisfying" ending for fans.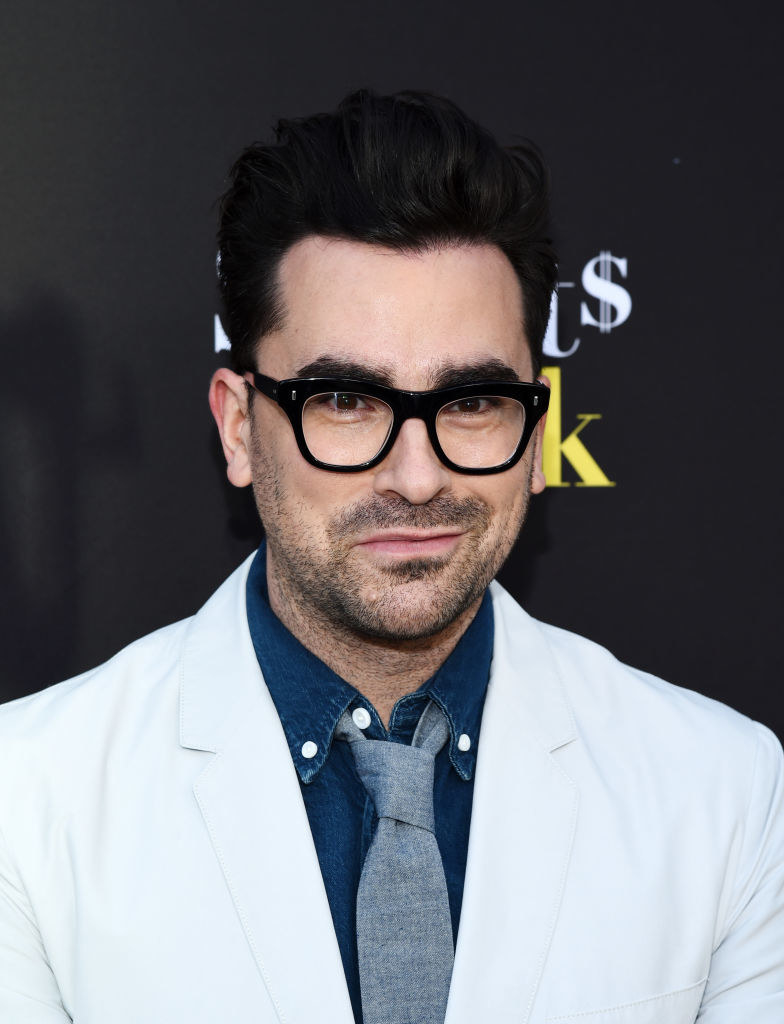 Basically, this is how I'll be preparing for the final season of Schitt's Creek: