While every character is amazing, I've always loved Alexis and her funny socialite stories. However, nothing could've prepared me for the hilarious song she performed this week.
In the episode, Moira and Jocelyn continued their search for someone to play Sally Bowles in their upcoming production of Cabaret. And while auditioning several hopefuls, in walked Alexis who was ready to absolutely crush her audition.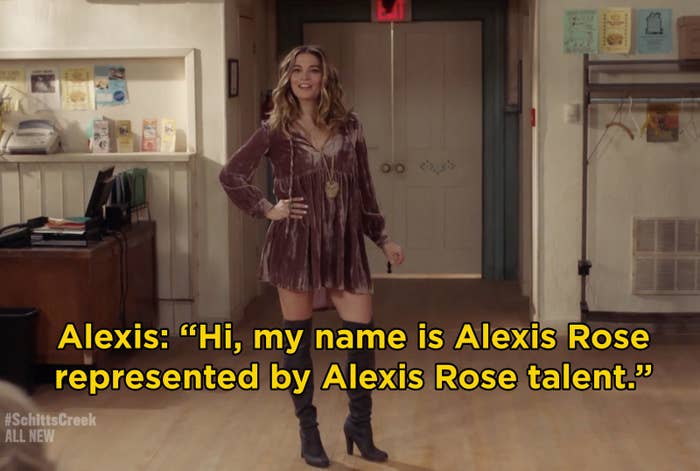 She decided to perform the original title track from her critically reviewed limited reality series, A Little Bit Alexis.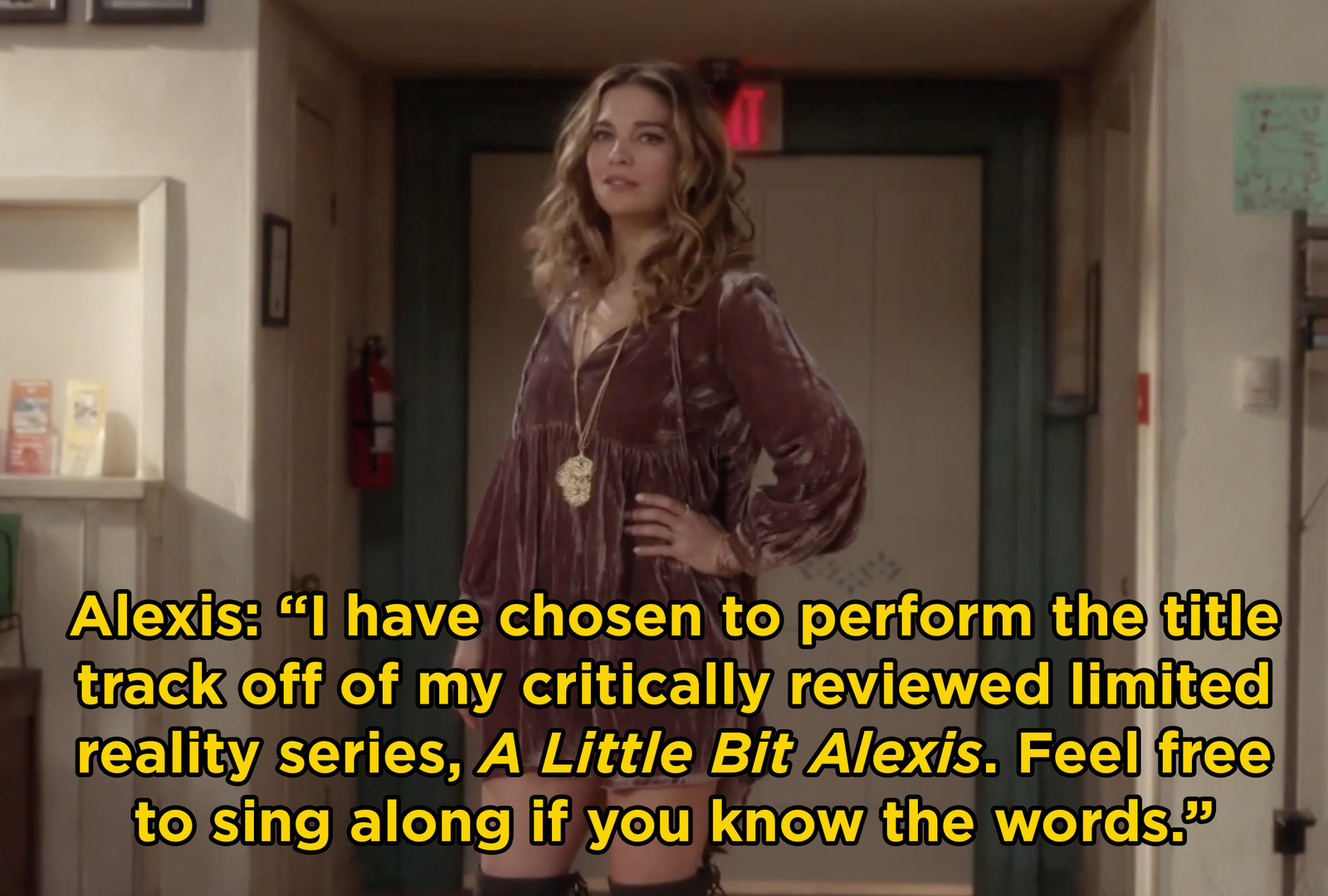 And that was when the greatest thirty seconds of this entire show took place — just look at this opening strut.
Not only was the song catchy AF, but Annie Murphy was hysterical while performing it and even managed to cram Alexis's entire personality into one song.
"Hide your diamonds, hide your exes, I'm a little bit Alexis."
I mean, just look at Moira and Jocelyn's reactions. I'm literally cry-laughing right now.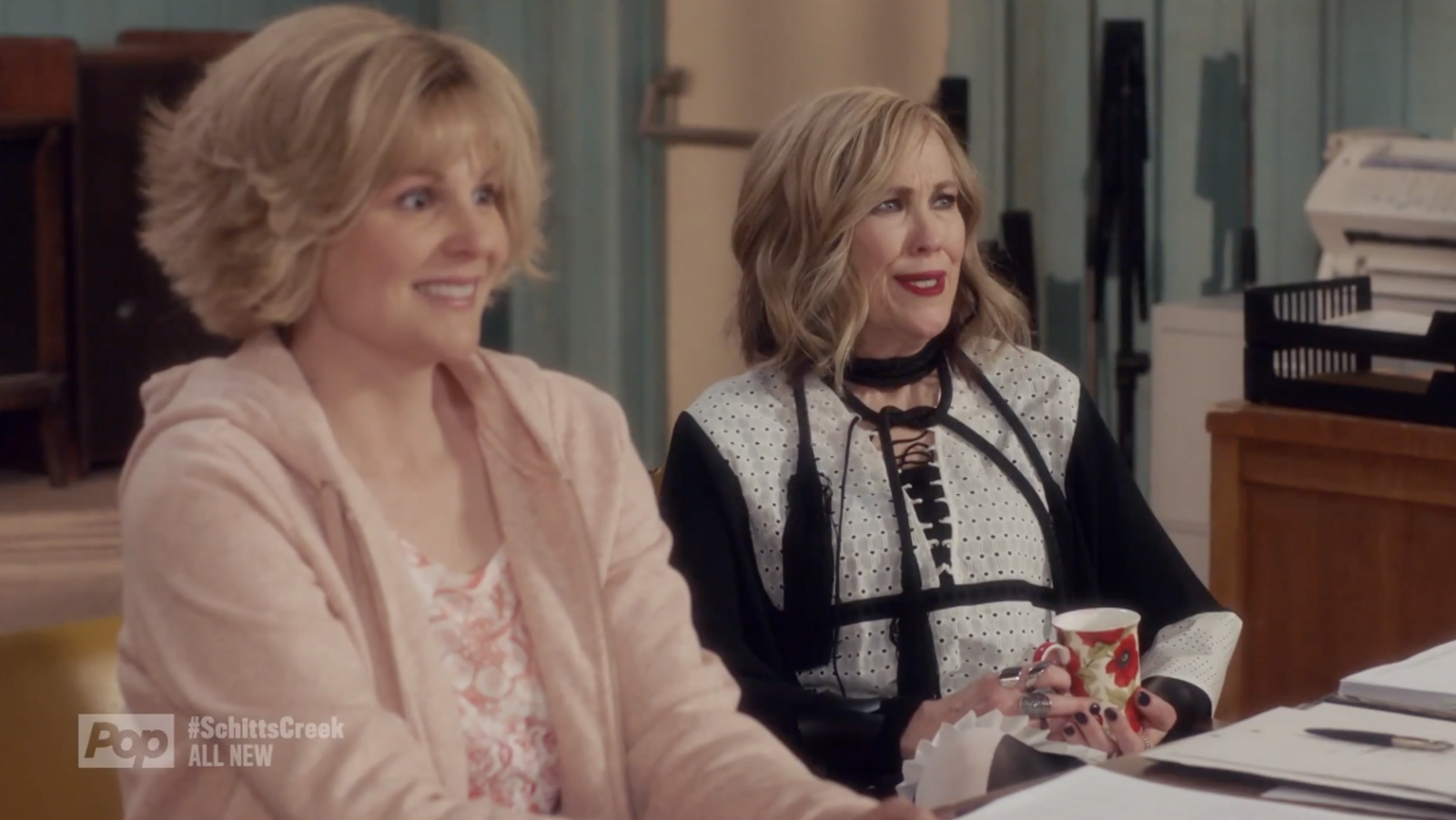 What makes the song even better is that Annie co-wrote the song with her real-life husband Menno Versteeg, who fronts the band Hollerado.
In an interview with CBC Music, Annie said that she wanted to create a '00s pop track and immediately looked up videos of Britney Spears, Paris Hilton, and Lindsay Lohan.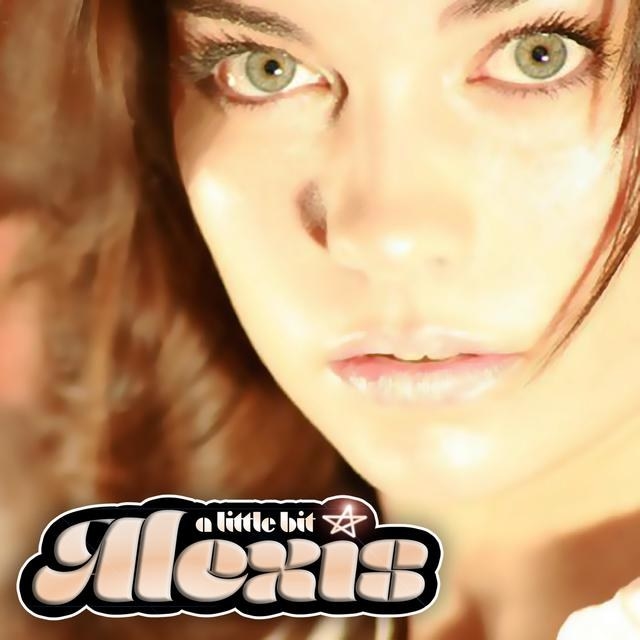 And Annie's dream of having a '00s pop song that's loved by the Schitt's Creek audience is coming true. The track reached #7 on Canada's iTunes soundtrack chart.
And, the song even charted in the US before the episode aired!
Alexis may not have gotten the part of Sally Bowles, but she did gift us with this amazing song, so I'm forever grateful.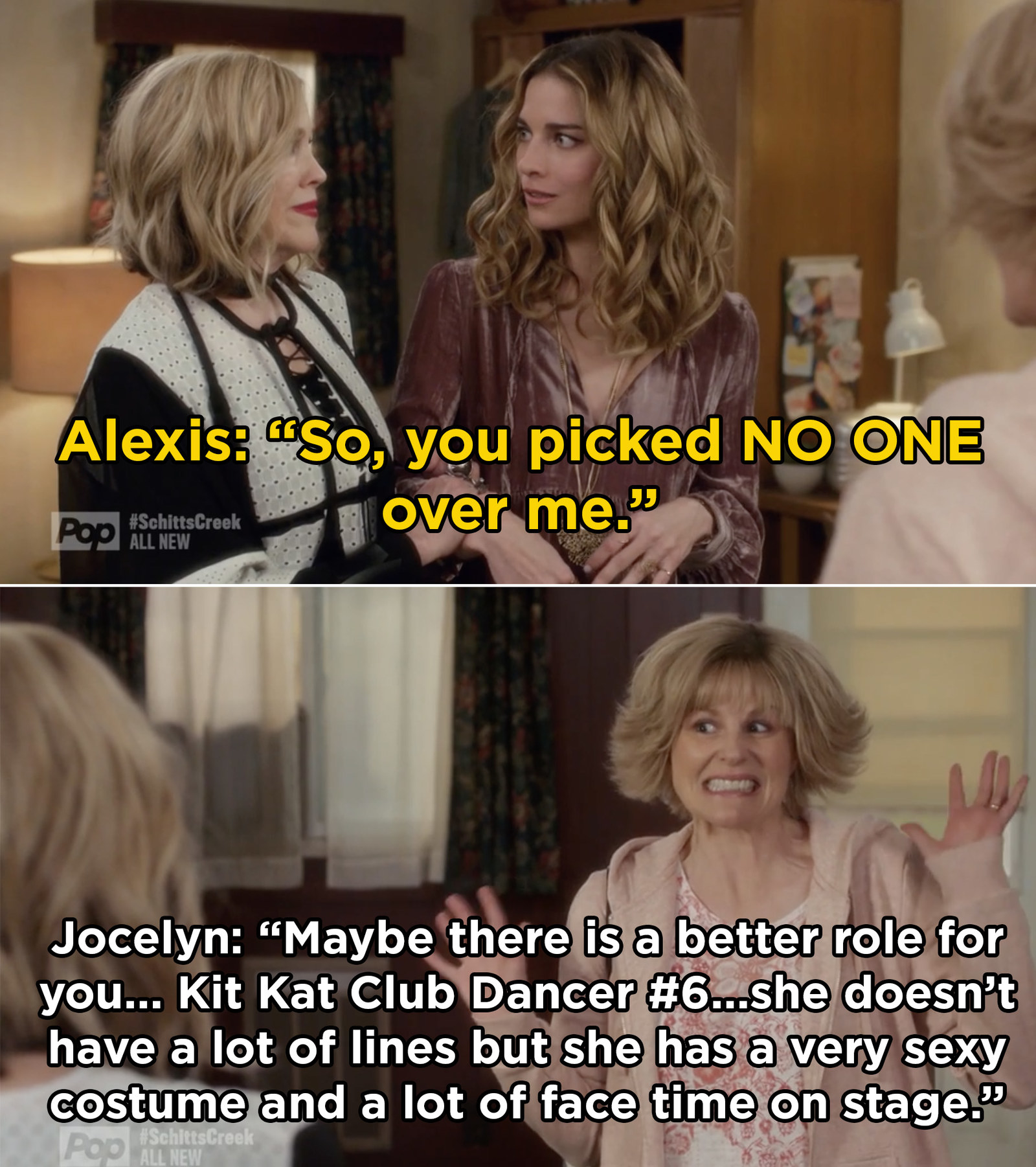 If you need me, I'll be singing "A Little Bit Alexis" for the rest of the day!