We recently asked the BuzzFeed Community to tell us which TV moments from 2021 were the most heartbreaking. Here are some of the best responses:
There are obviously MASSIVE spoilers ahead for a lot of TV shows. And #1 mentions suicide.
1.
First, on Ted Lasso, when Ted had a panic attack before Rebecca's dad's funeral and he opened up to Dr. Sharon about his own father's death.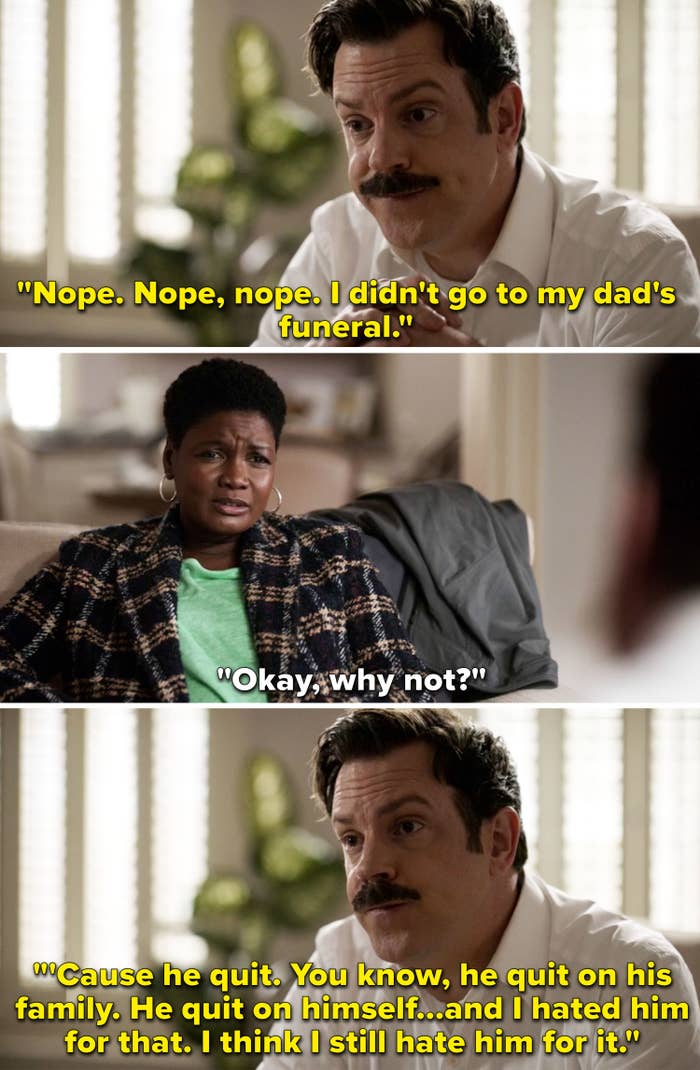 2.
On Station 19, when Carina grieved Andrew's death and Maya offered to take some of her pain away.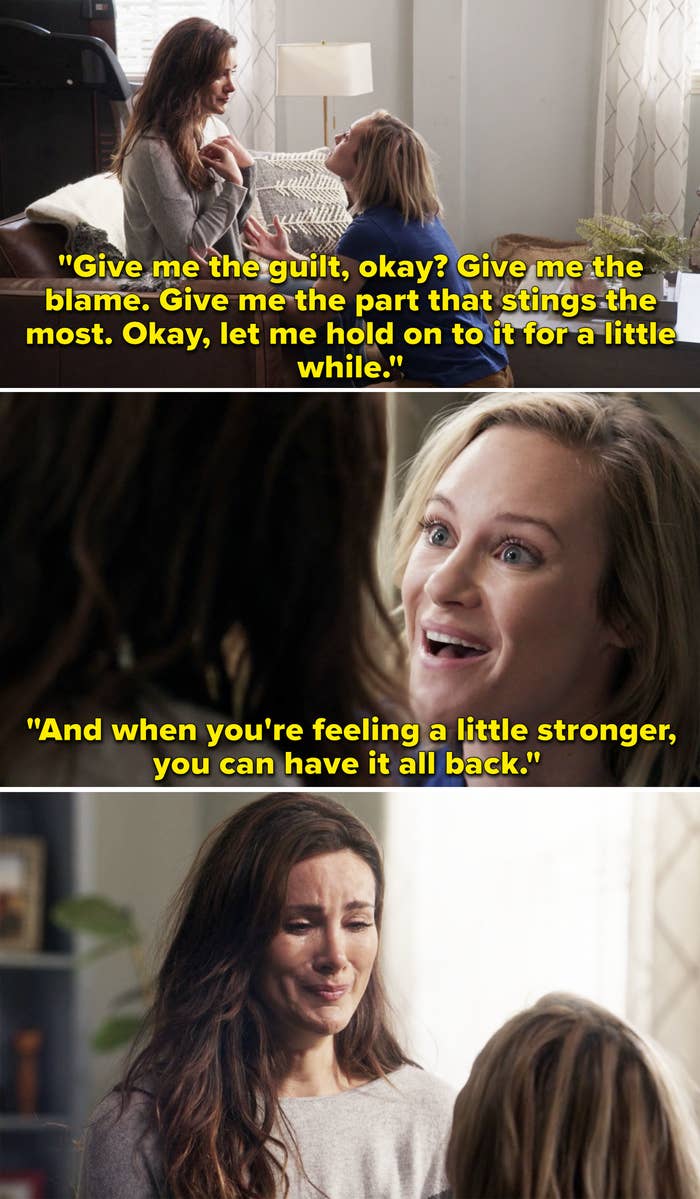 3.
And on Station 19, when Dean shockingly died after a house exploded near him, and he left his daughter Prue to Ben and Miranda.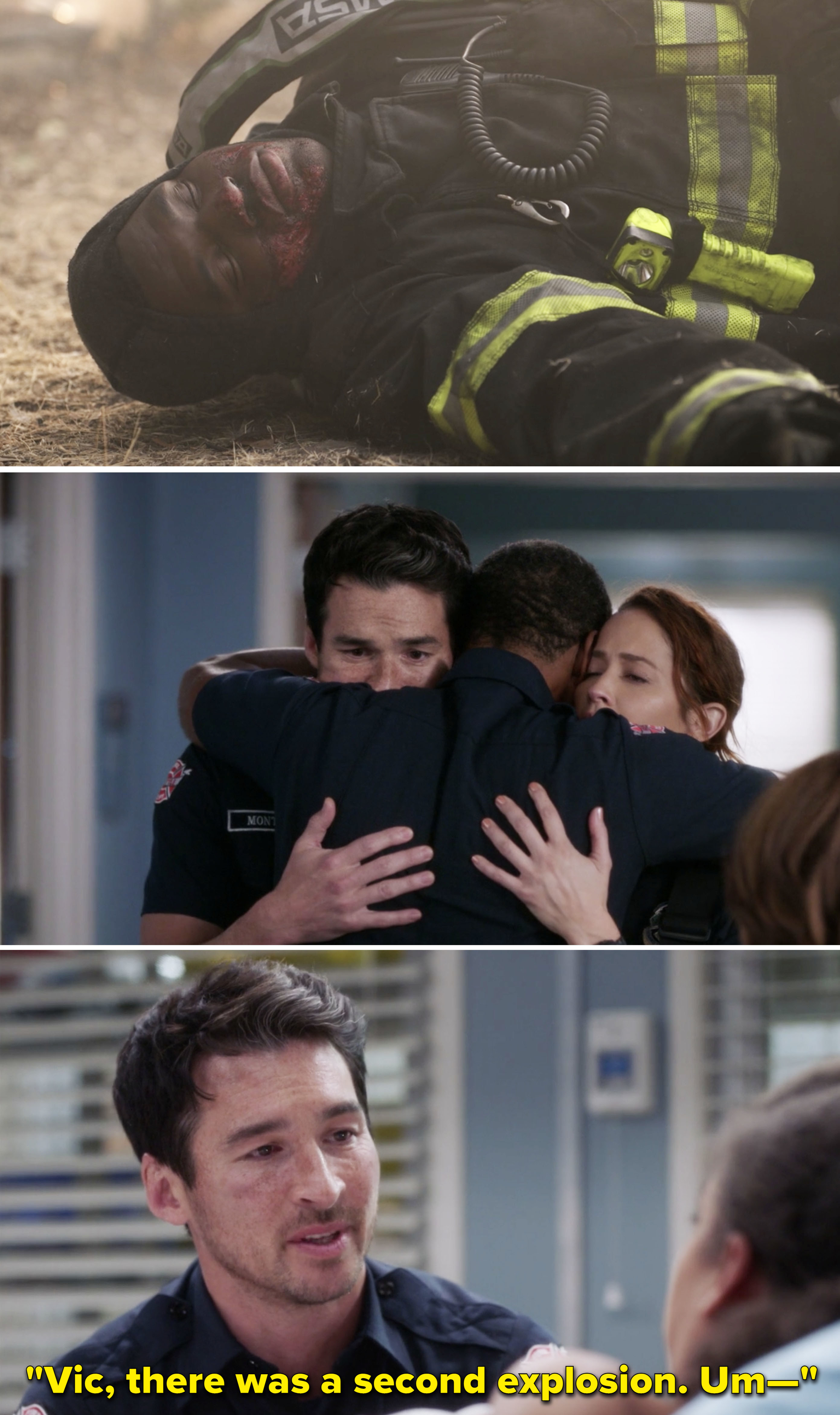 4.
On 9-1-1: Lone Star, when Tommy found Charles after he died and she asked paramedics not to use sirens so they wouldn't wake up her chidlren.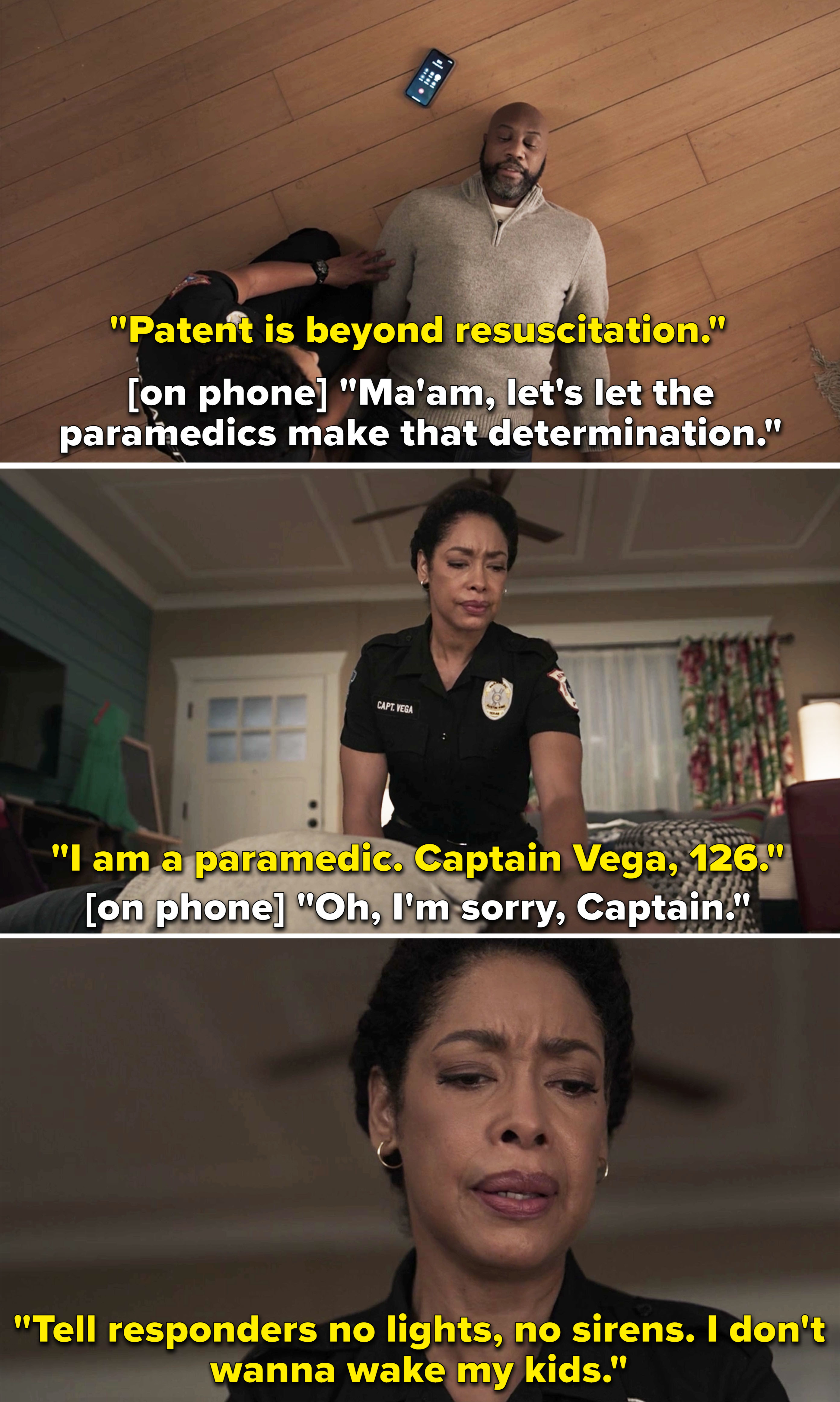 5.
On Outer Banks, when Sarah Cameron watched Ward's boat explode and broke down in tears.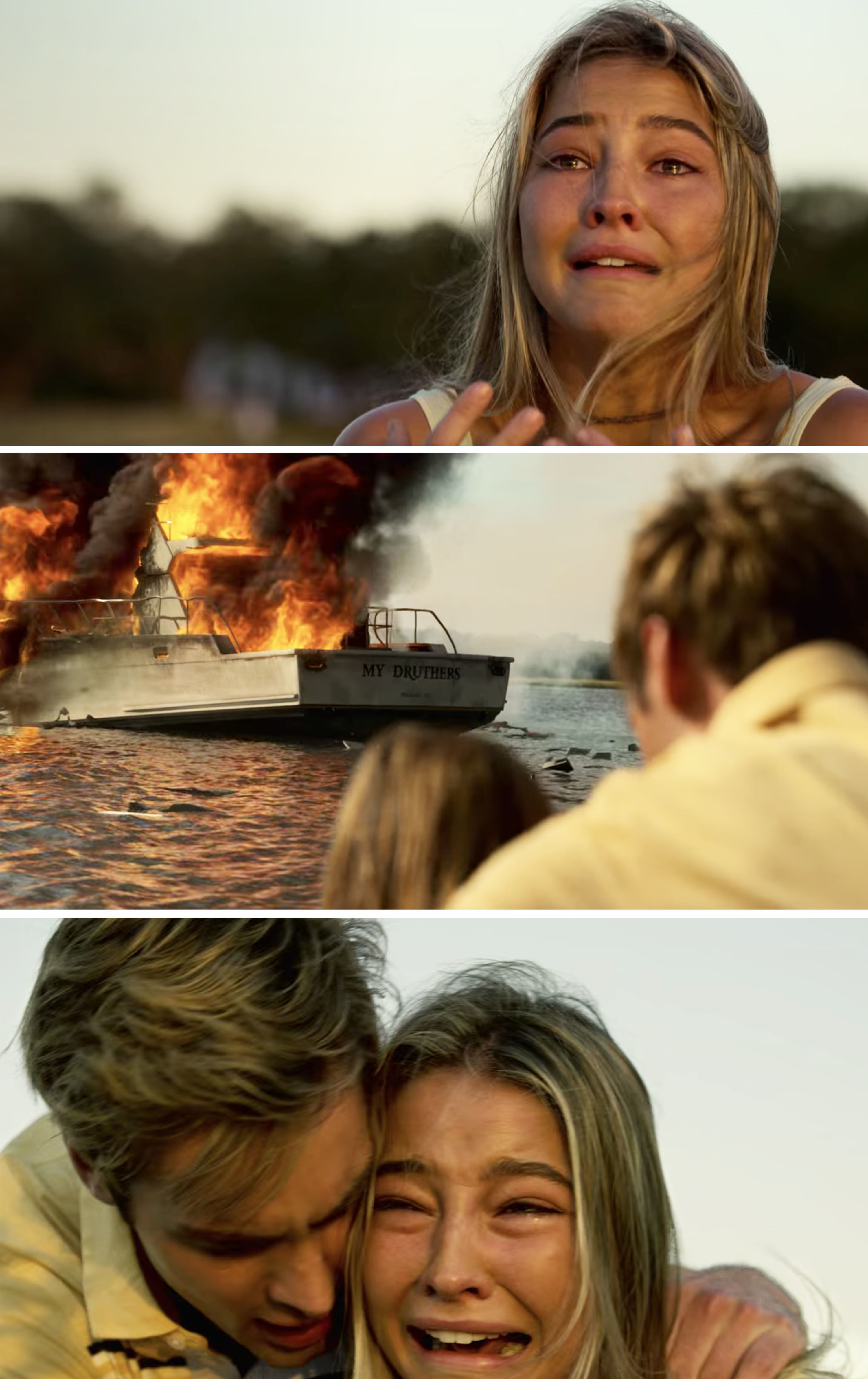 6.
On WandaVision, when Wanda couldn't feel Vision anymore.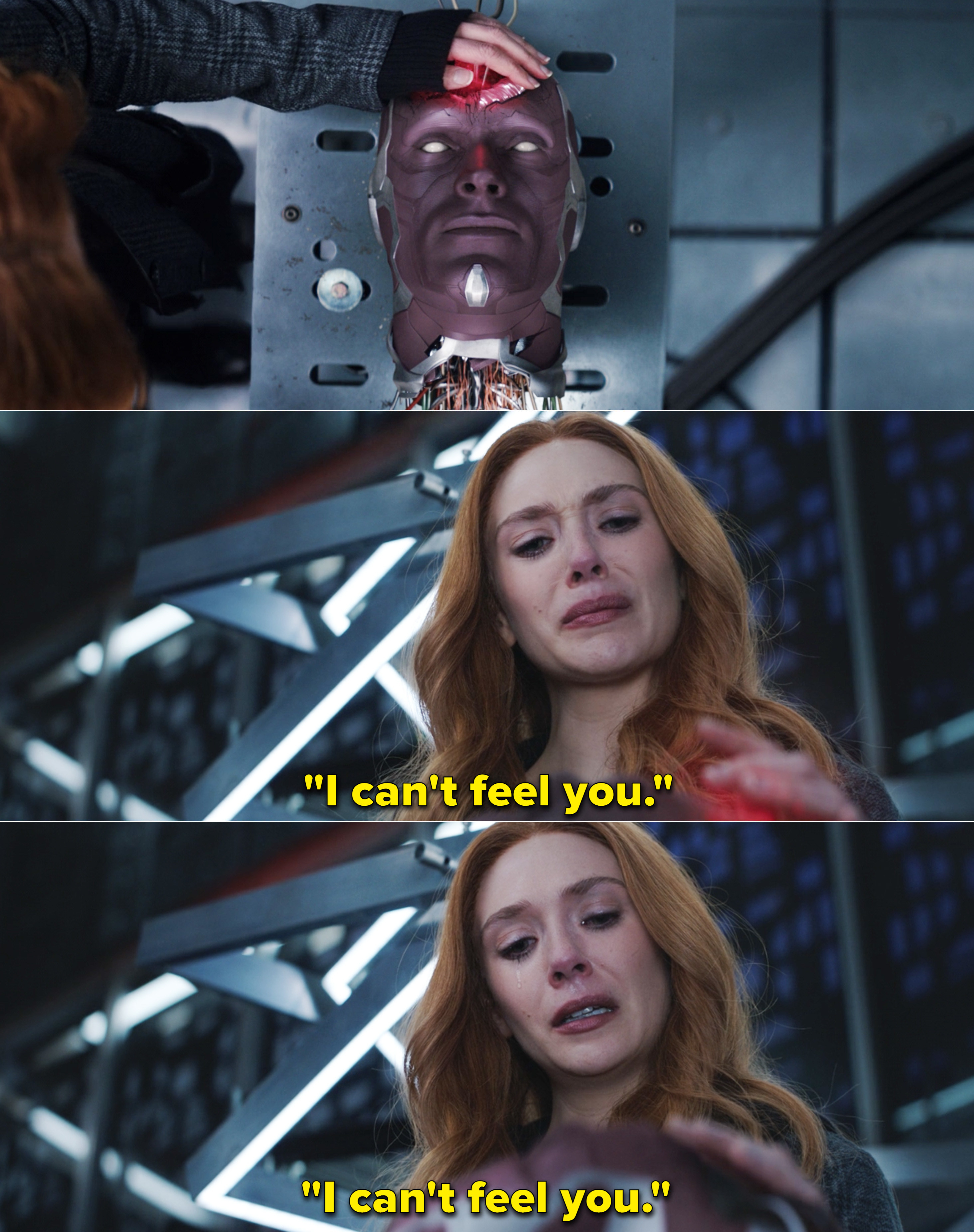 7.
And on WandaVision, when Wanda found the deed to the house Vision bought before he died.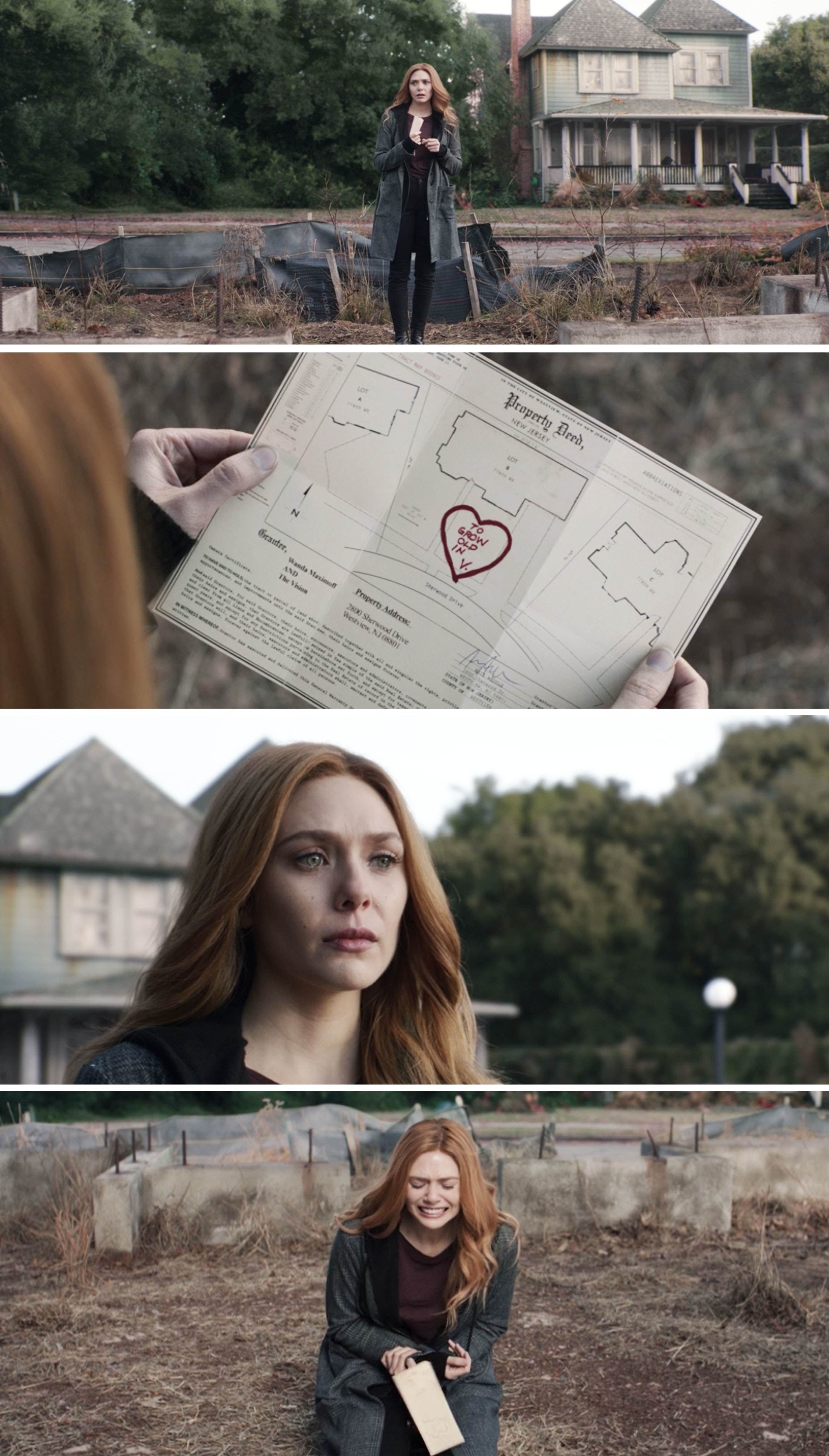 8.
Also on WandaVision, when Wanda said goodbye to Billy and Tommy before they disappeared after she took down the Hex.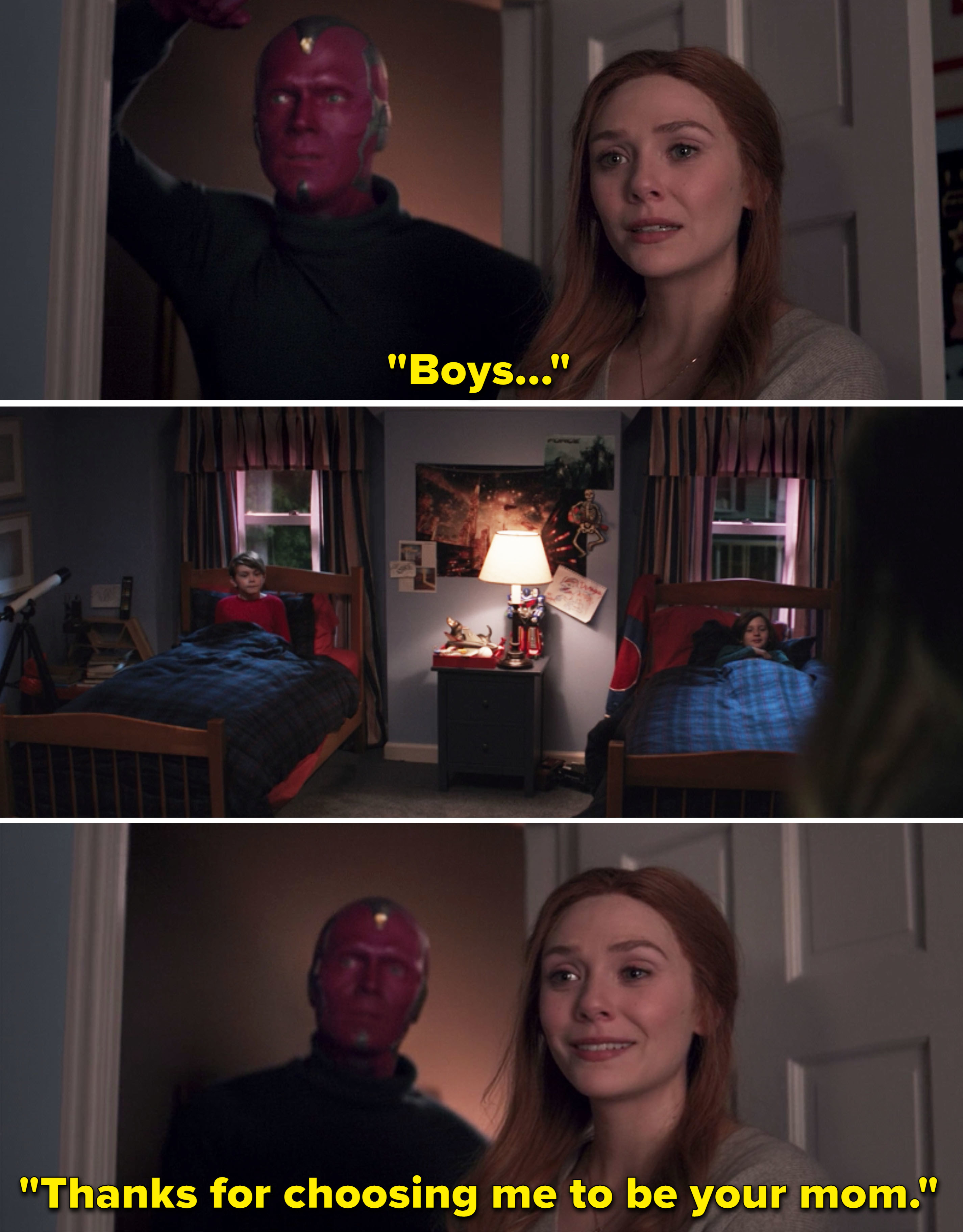 9.
On The Resident, when Conrad made the decision to take Nic off life support after a car accident left her brain-dead.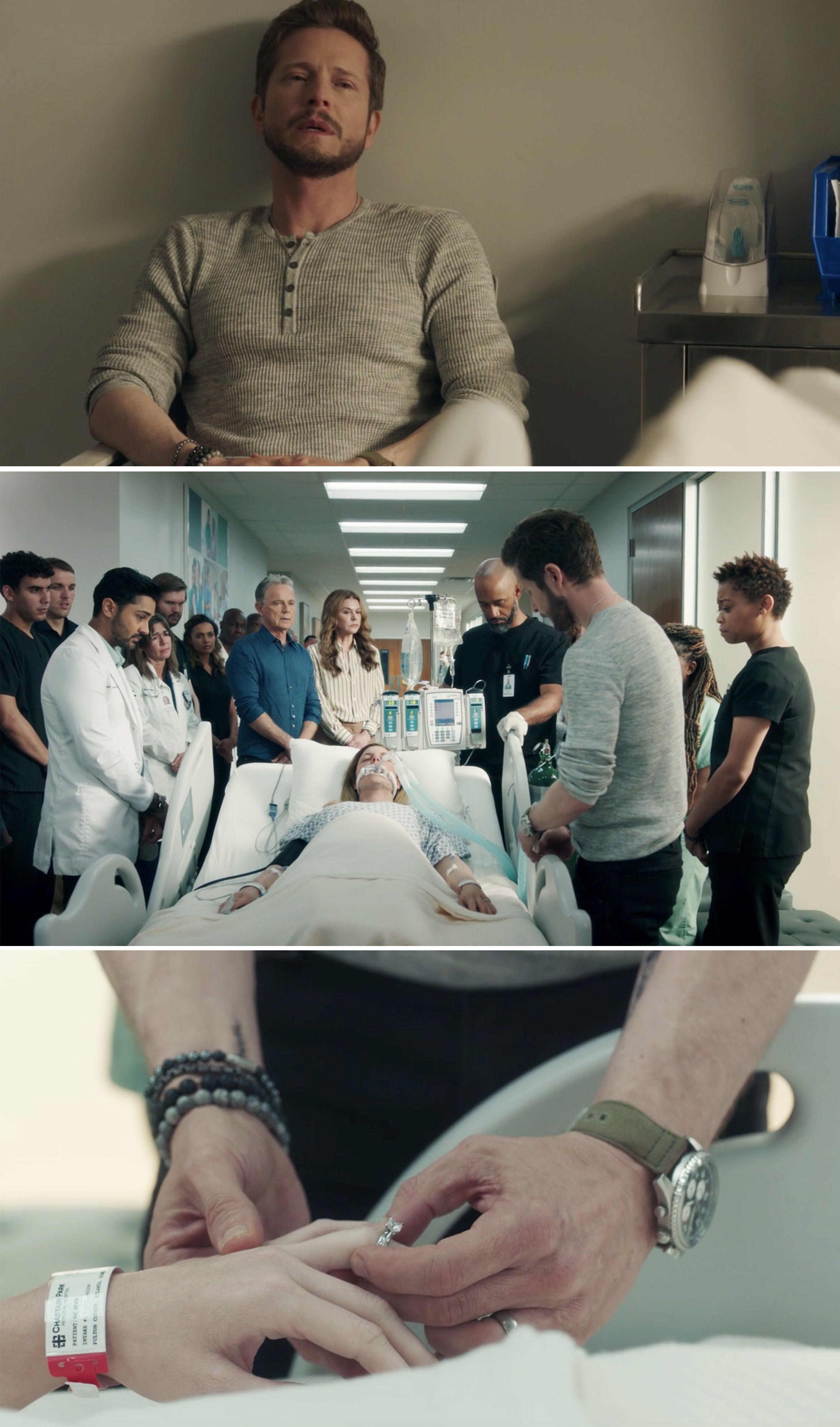 10.
On Maid, when Regina dropped off Alex and Maddy at the domestic violence shelter.
11.
On The Good Doctor, when Lea dealt with pregnancy complications that ultimately led to her and Shaun losing their baby.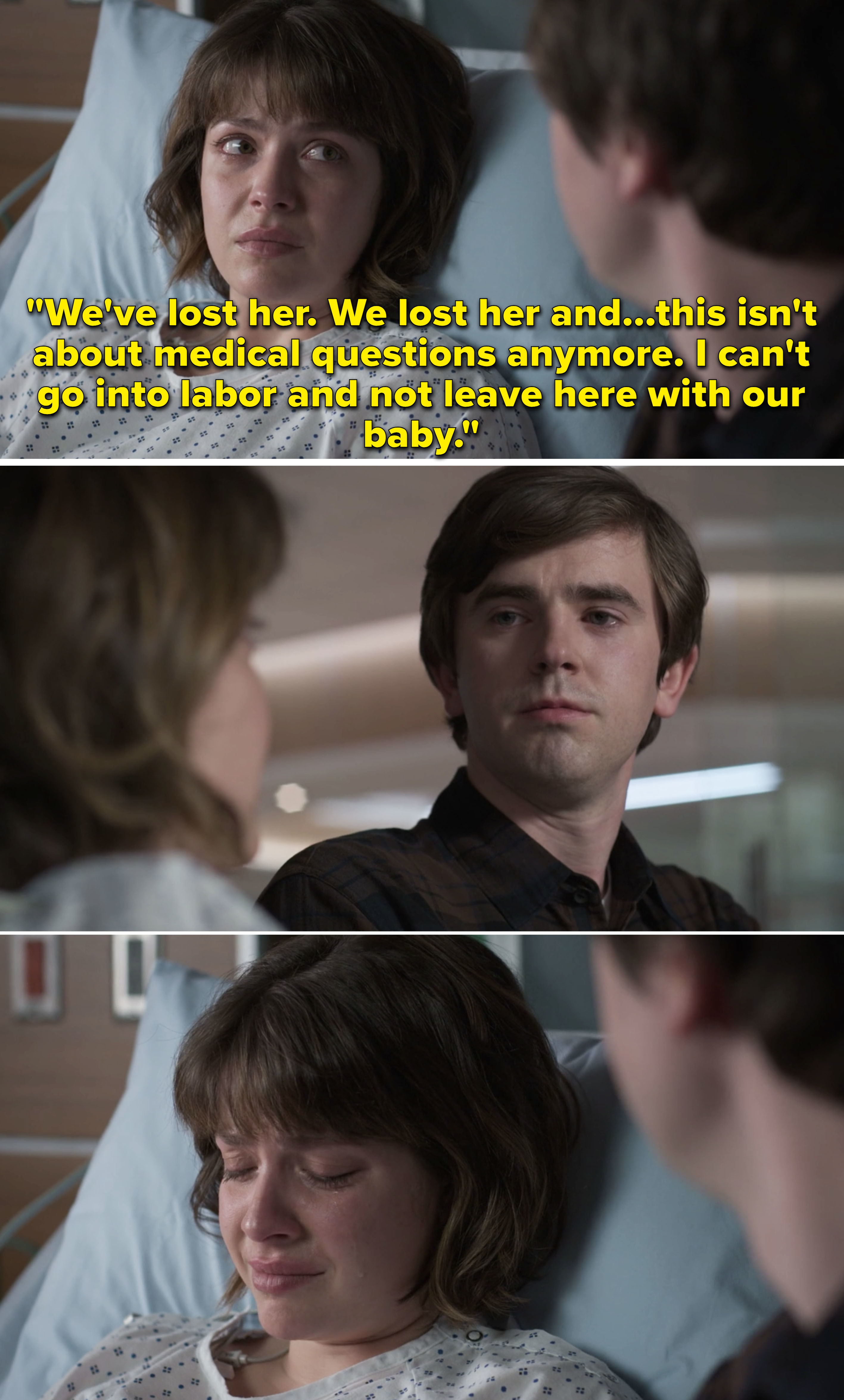 12.
On The Falcon and the Winter Soldier, when Bucky told Sam that he was worried Steve was wrong about him.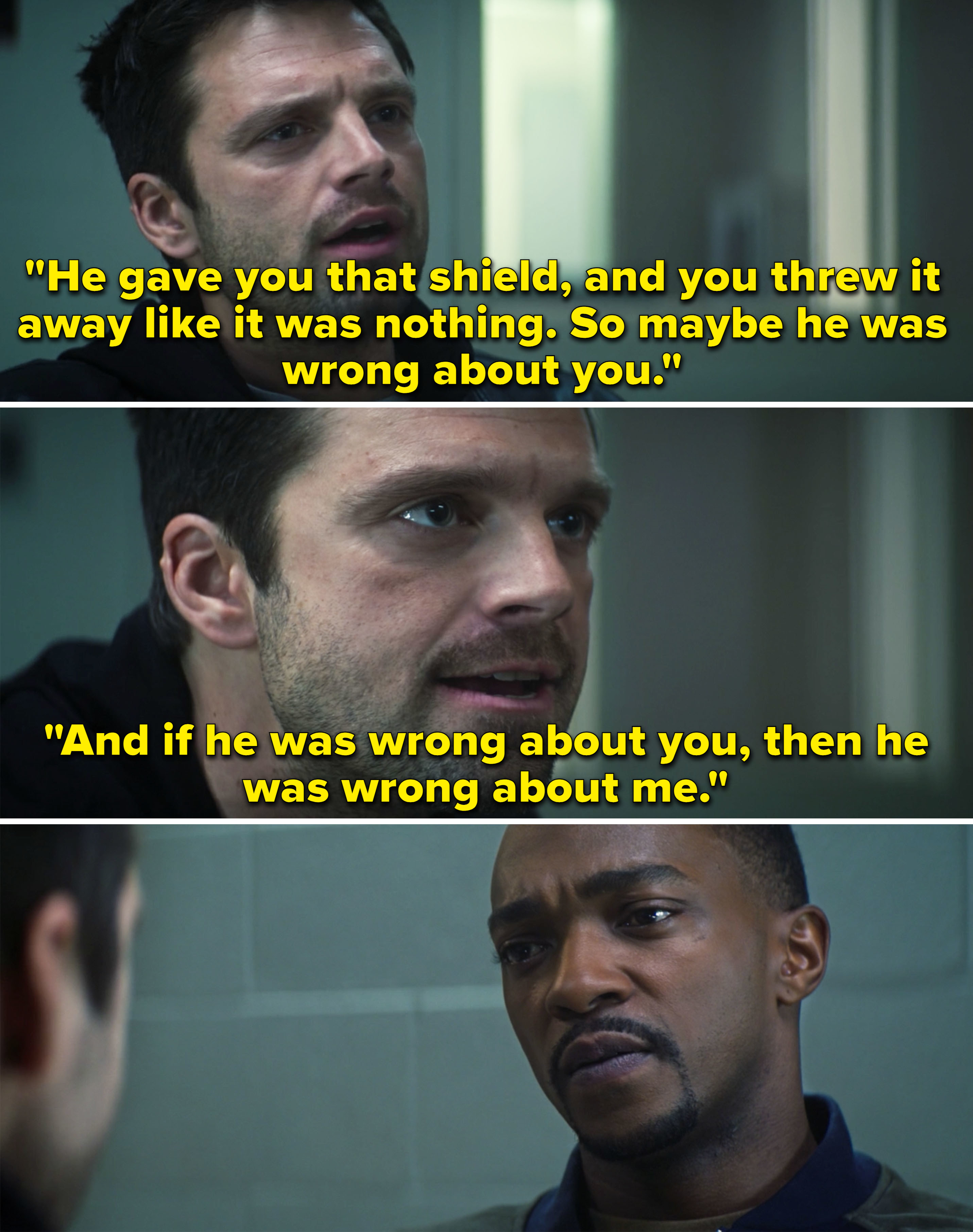 13.
On Lucifer, when Trixie asked Lucifer if Dan was really dead because she knew he wouldn't lie to her.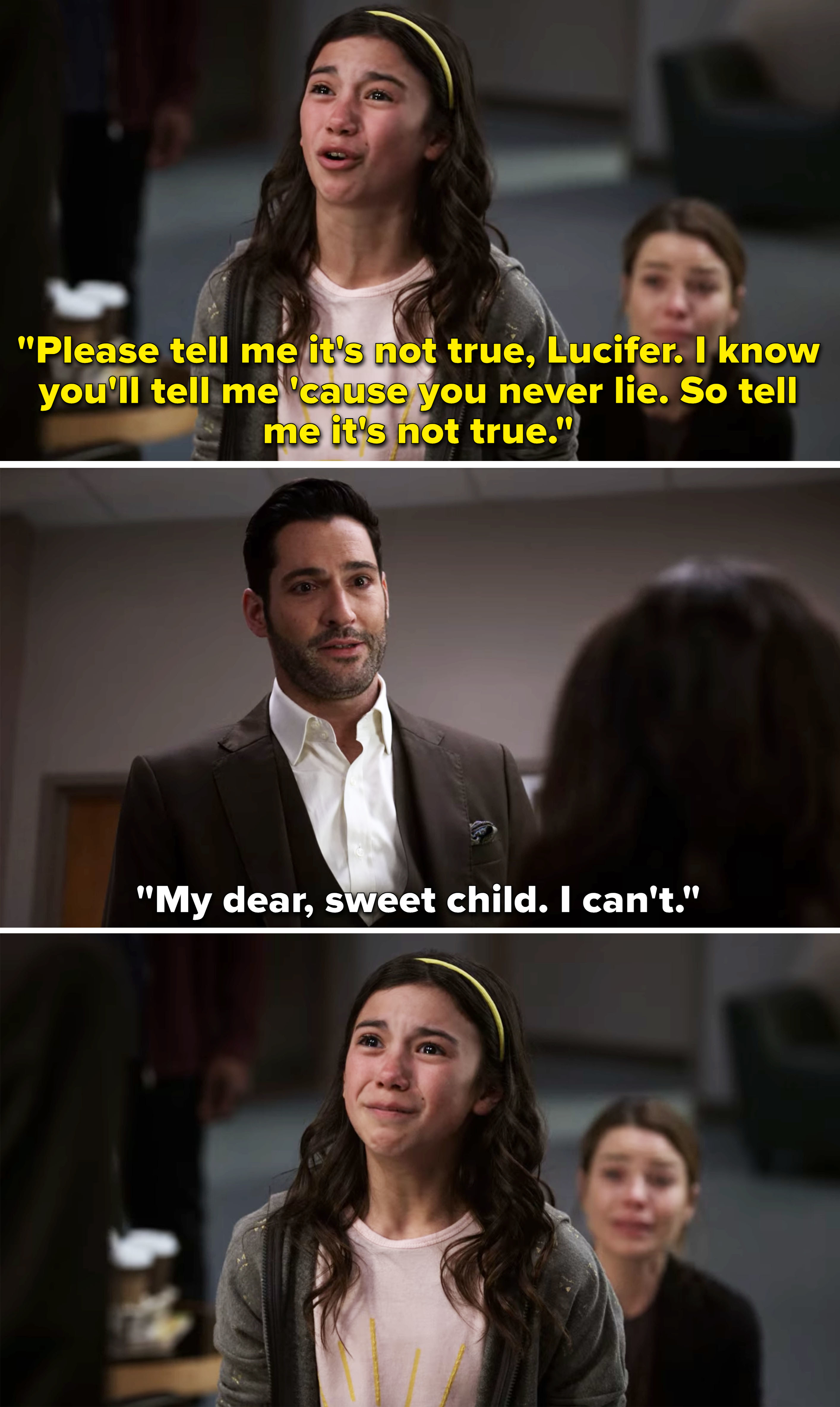 14.
And on Lucifer, when Lucifer said goodbye to Chloe and returned to hell to help other souls during the series finale.
15.
On Manifest, when Grace was stabbed by Angelina after she broke in the house and kidnapped Eden.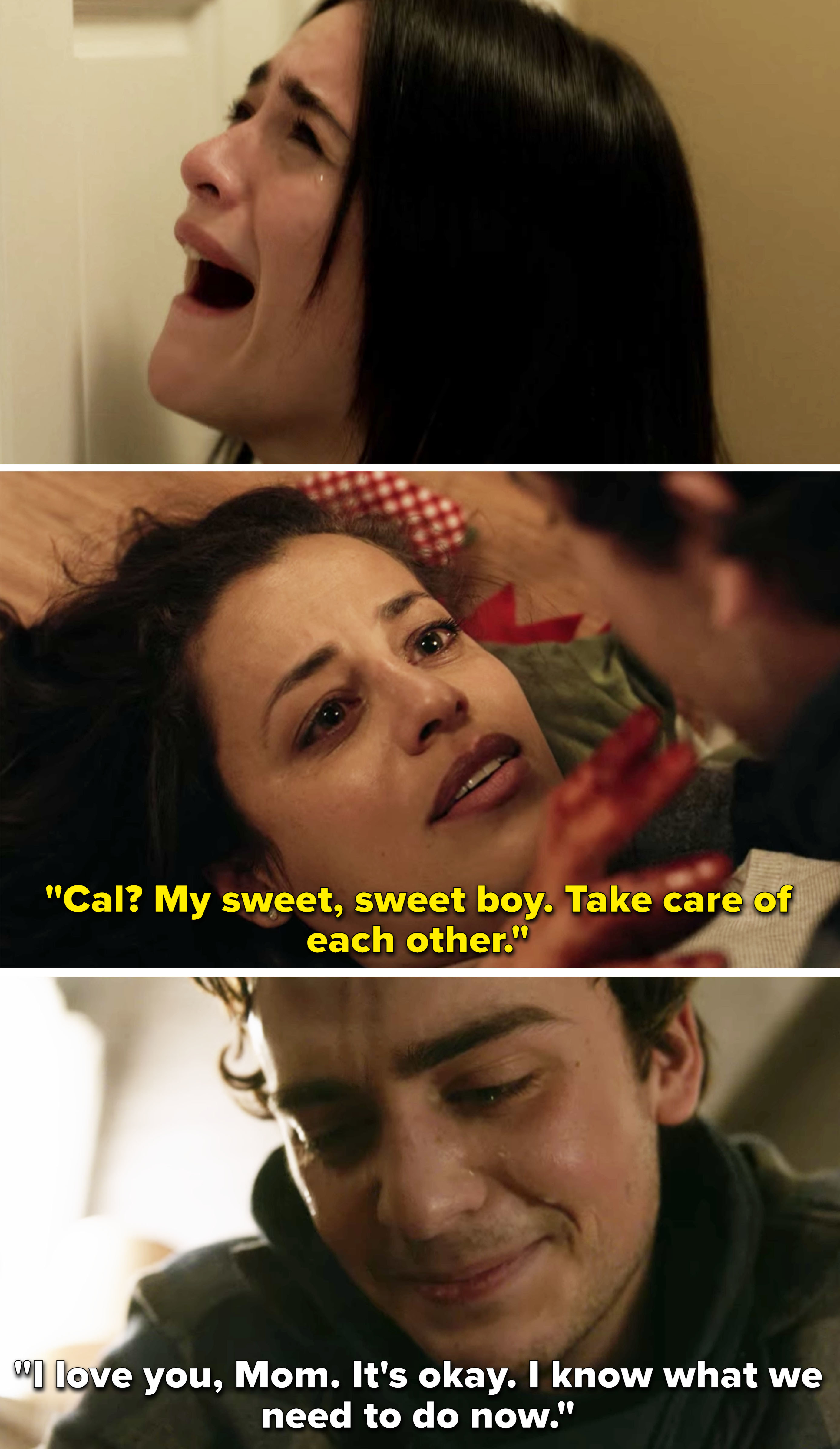 16.
On Wynonna Earp, when Wynonna and Doc heartbreakingly said goodbye to each other before he decided to leave Purgatory.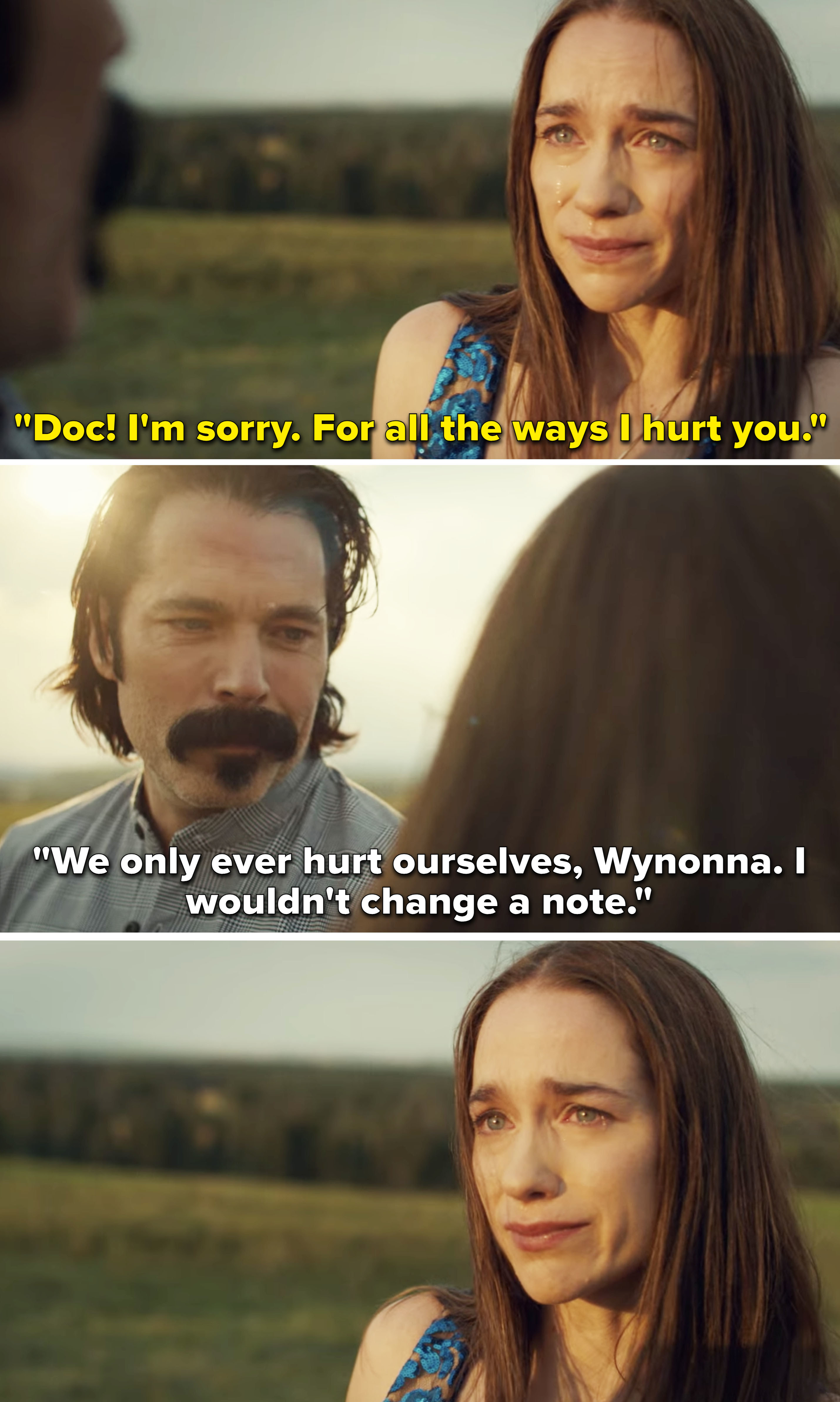 17.
On Kevin Can F**k Himself, when Allison revealed to Patty how much Kevin has taken away from her over the years.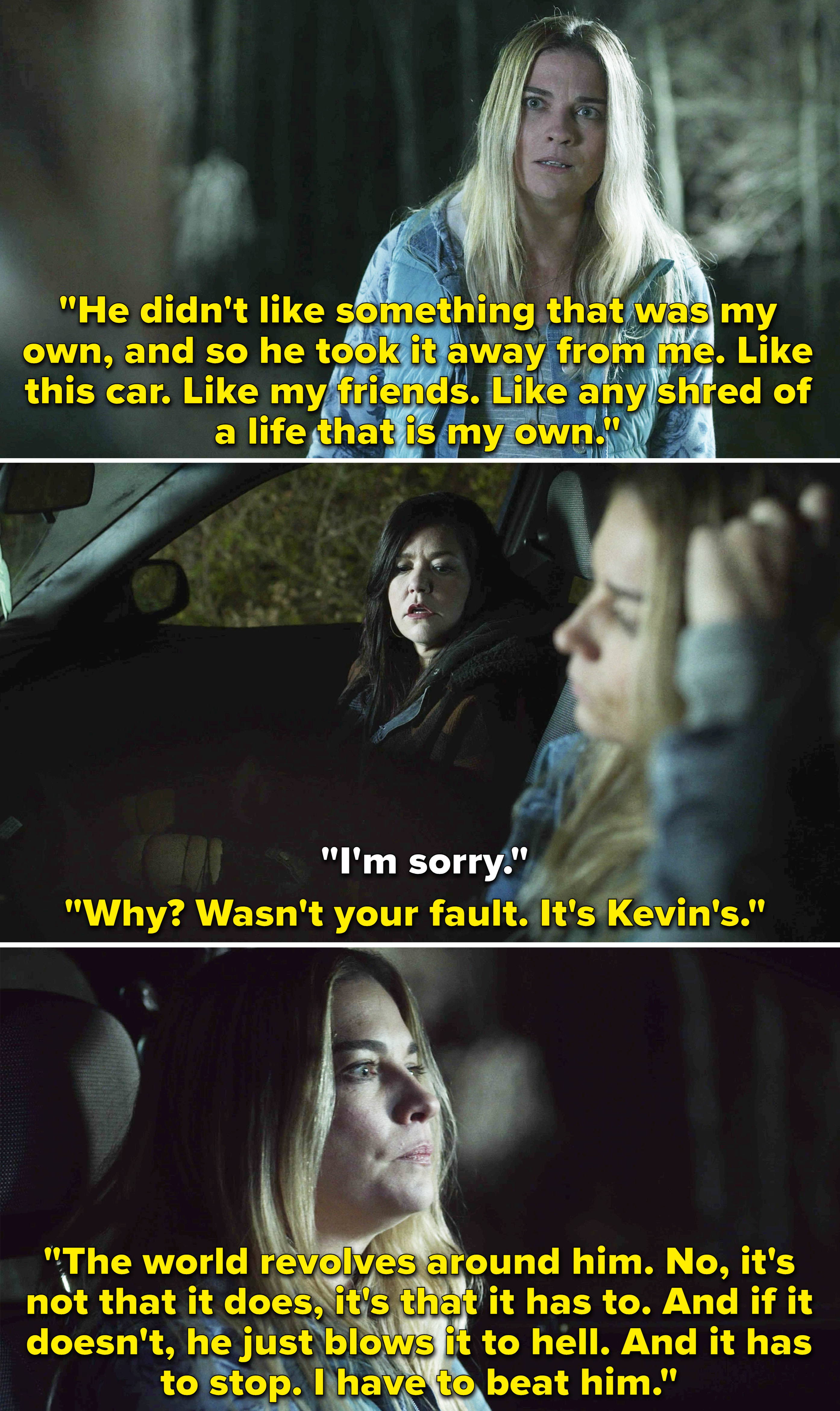 18.
On You, when Joe drugged and killed Love and the scene was set to Taylor Swift's "Exile."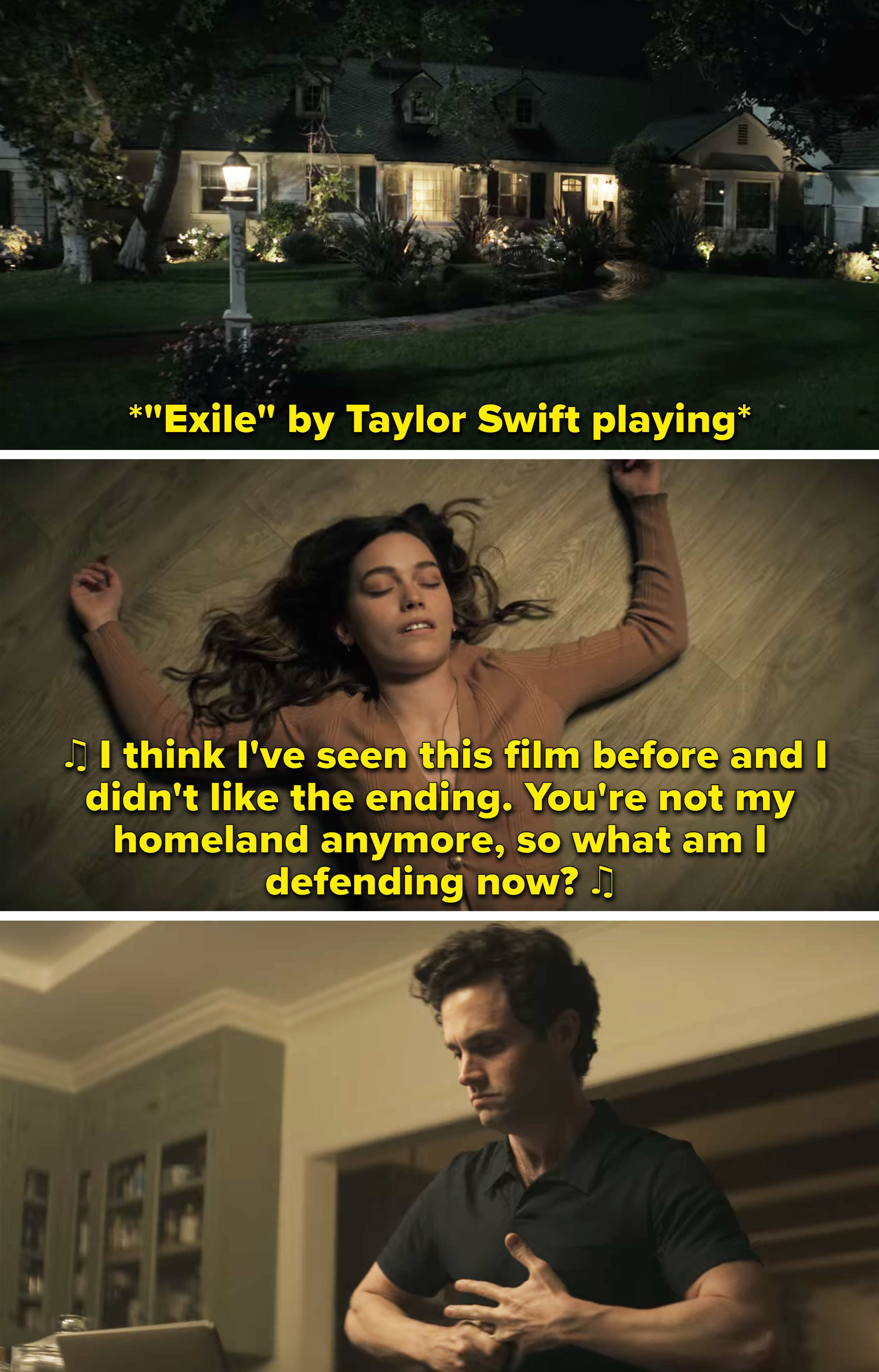 19.
On Squid Game, when Ali realized that Sang-woo had stolen his marbles, so he couldn't move on to the next game.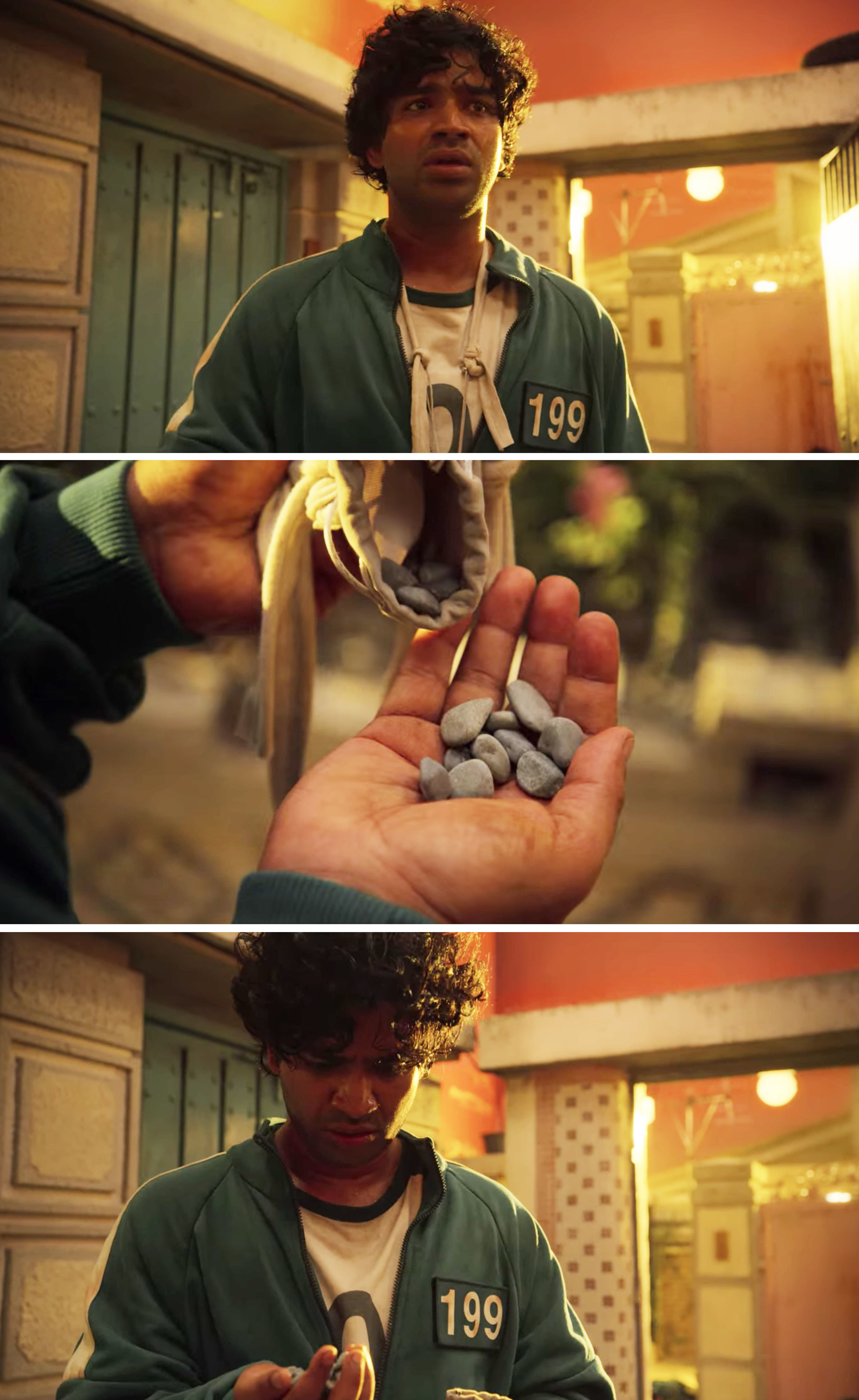 20.
And on Squid Game, when Ji-yeong let Sae-byeok win the marble game and then thanked Sae-byeok for playing with her.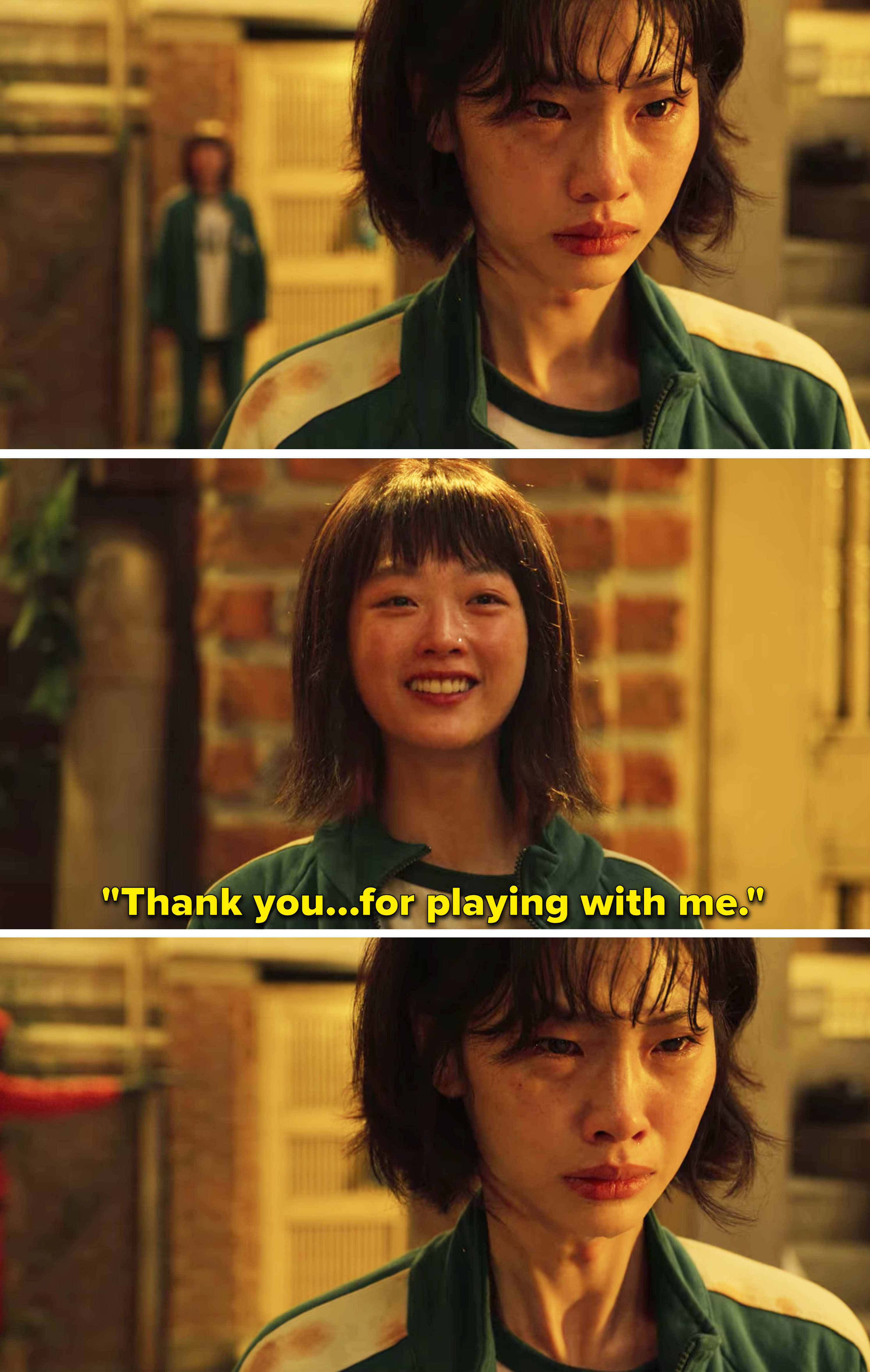 21.
On Mare of Easttown, when Zabel was suddenly and tragically shot after he and Mare finally found where Katie and Missy were being held.
22.
On Money Heist/La Casa de Papel, when Tokyo had to be left behind and died while protecting Denver, Manila, Rio, and the rest of the group.
23.
On 9-1-1, when everyone stood outside the hospital and held hands while David operated on a patient, in the dark, after an explosion.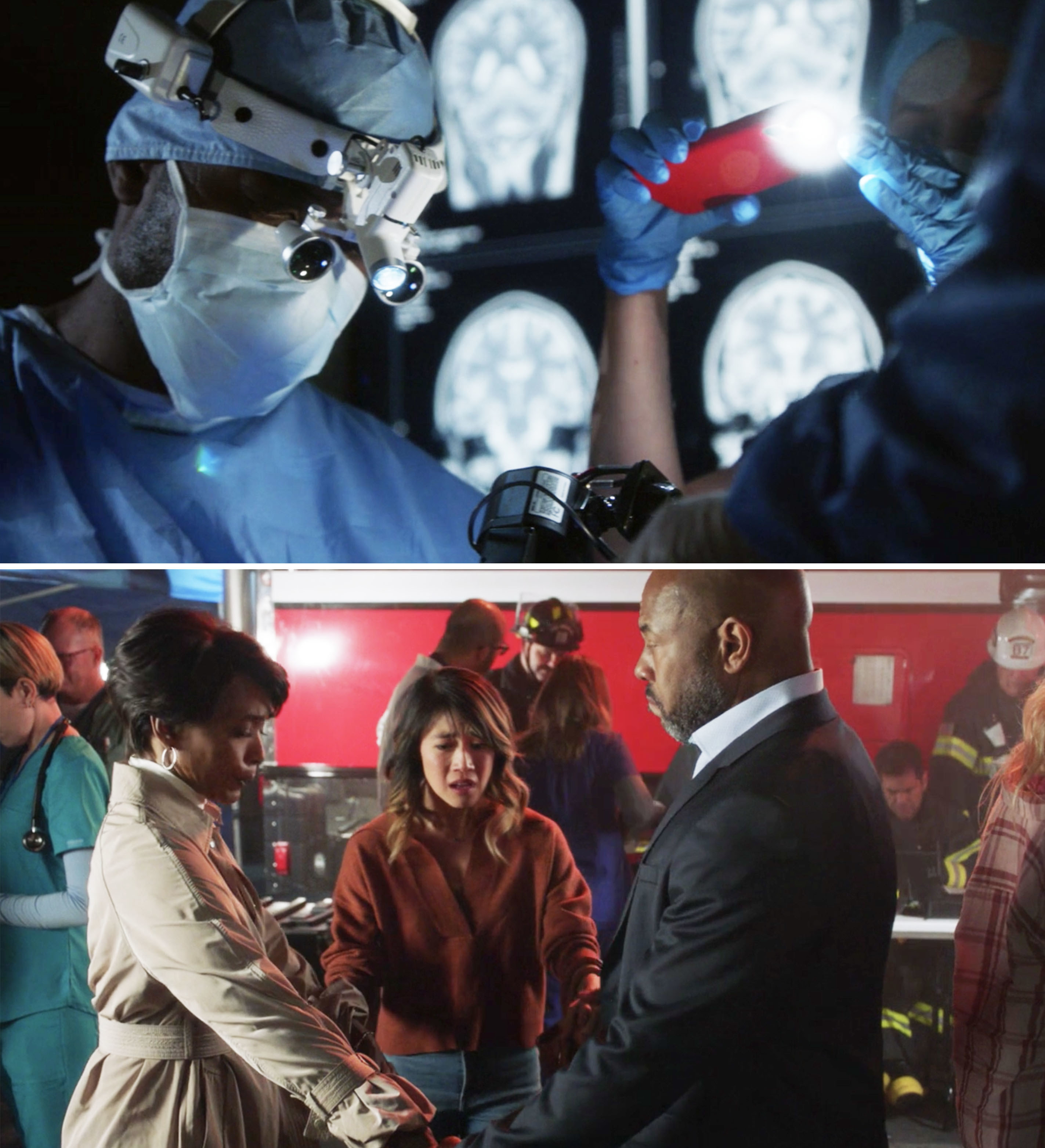 24.
On Pose, when Ricky found Pray Tell's body and then Blanca screamed in the hospital after learning about Pray's death.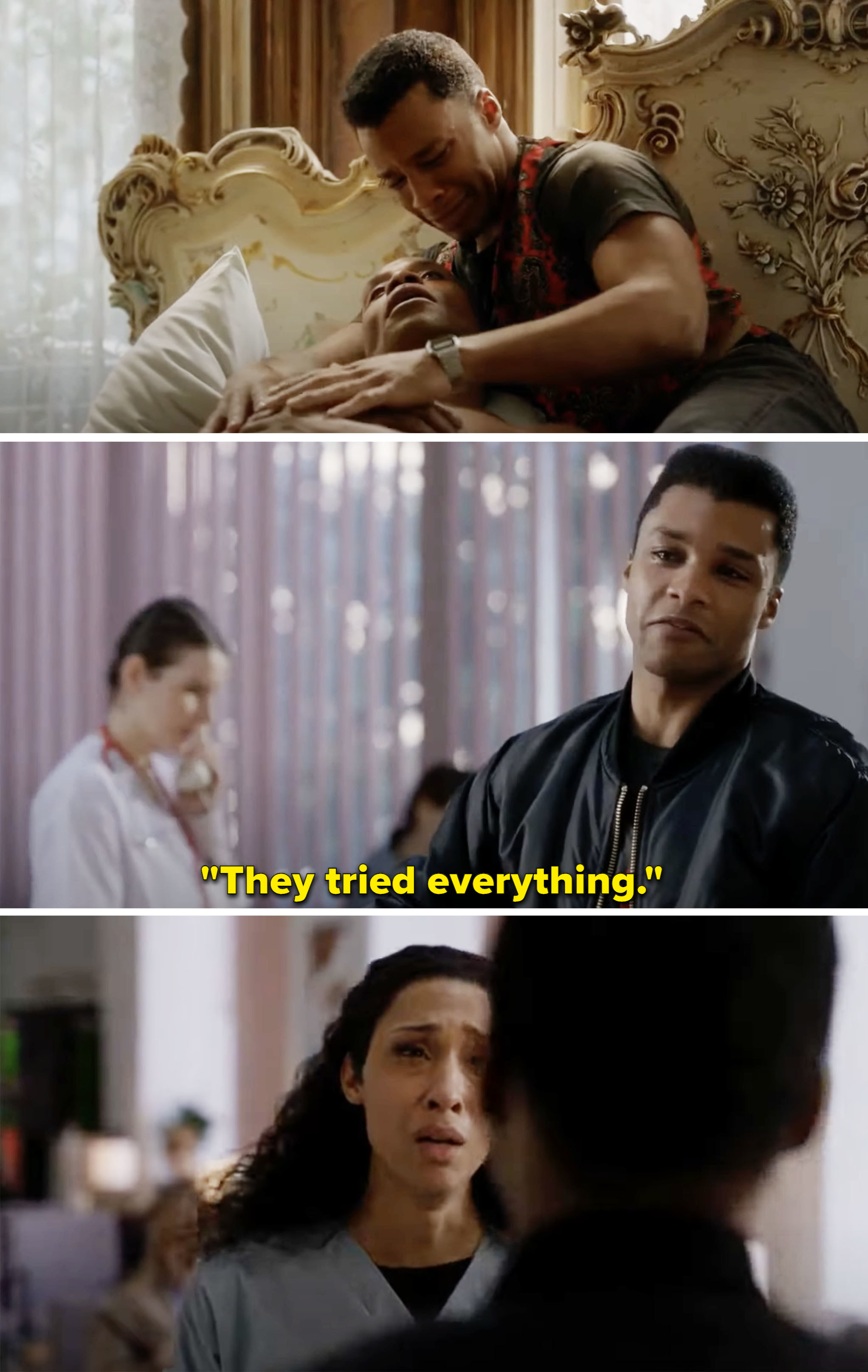 25.
On Dopesick, when the Sheriff showed up on the porch and told Diane that Betsy had died of an overdose.
26.
On The Blacklist, when Elizabeth was suddenly shot and killed while she was talking to Red.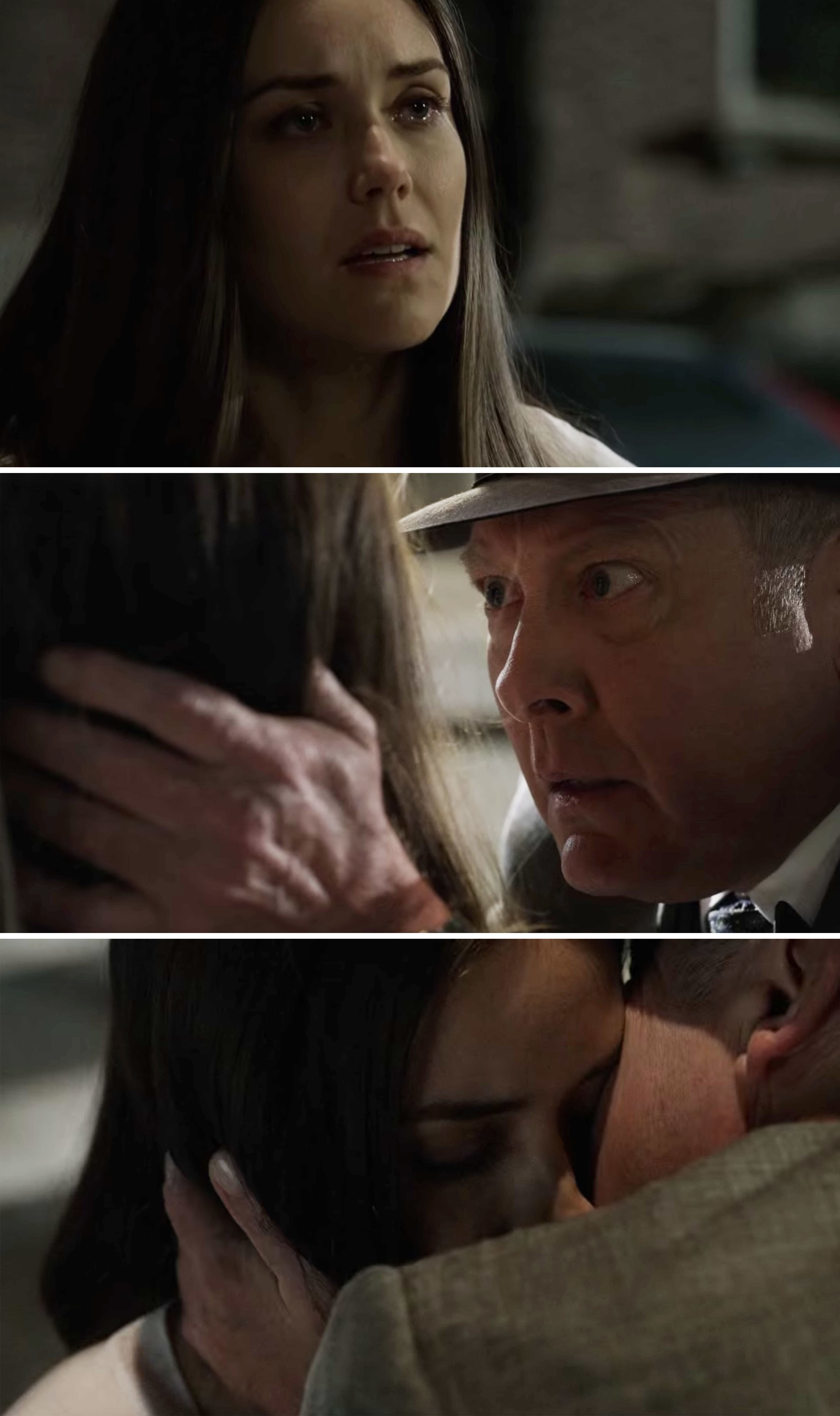 27.
On Dickinson, when Sue begged Emily to want her back and the scene took place at the orchard from the very first episode.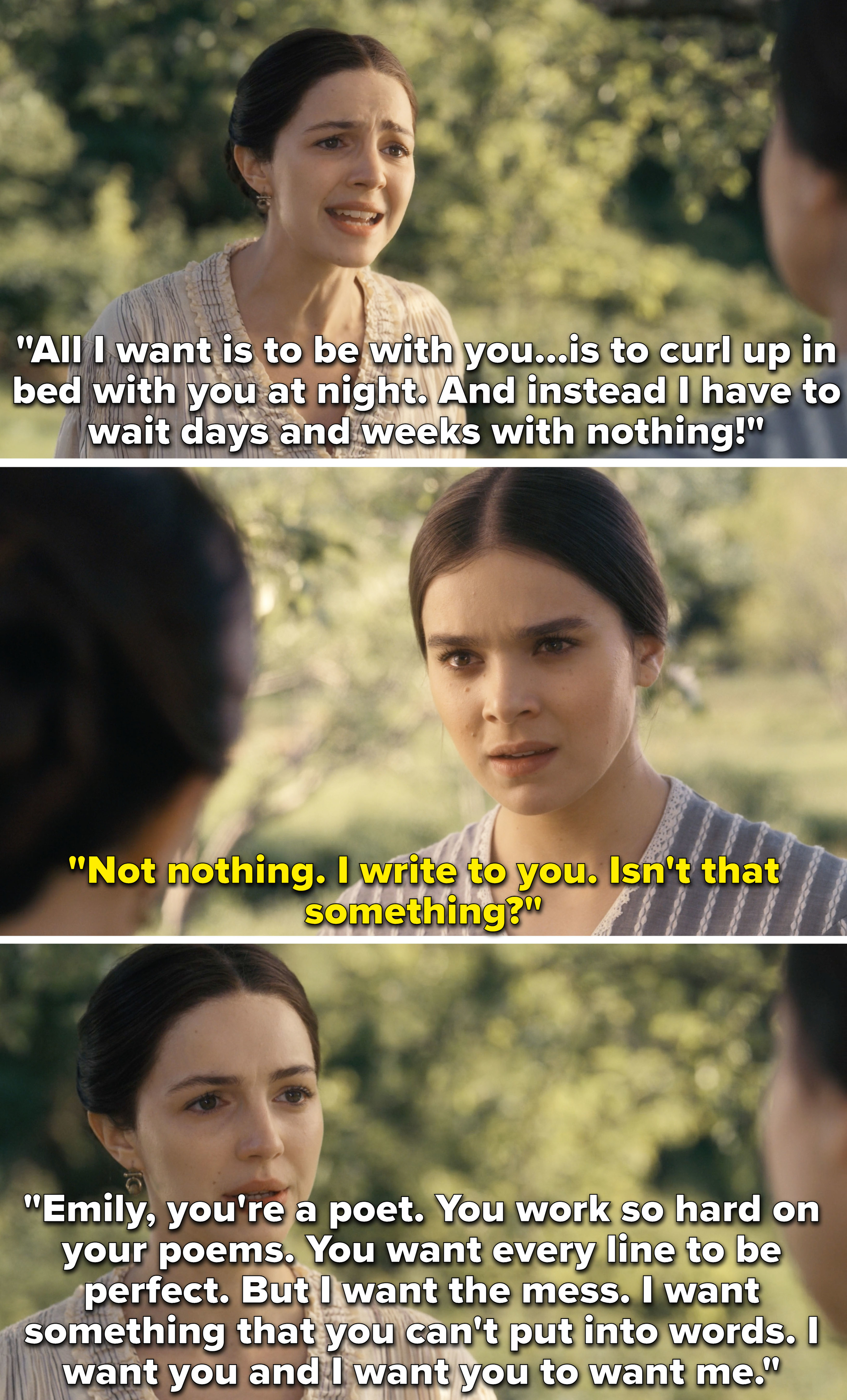 28.
On It's a Sin, when Gloria's family burns all of his possessions after he died, including a Christmas card from his friends that didn't make it in time.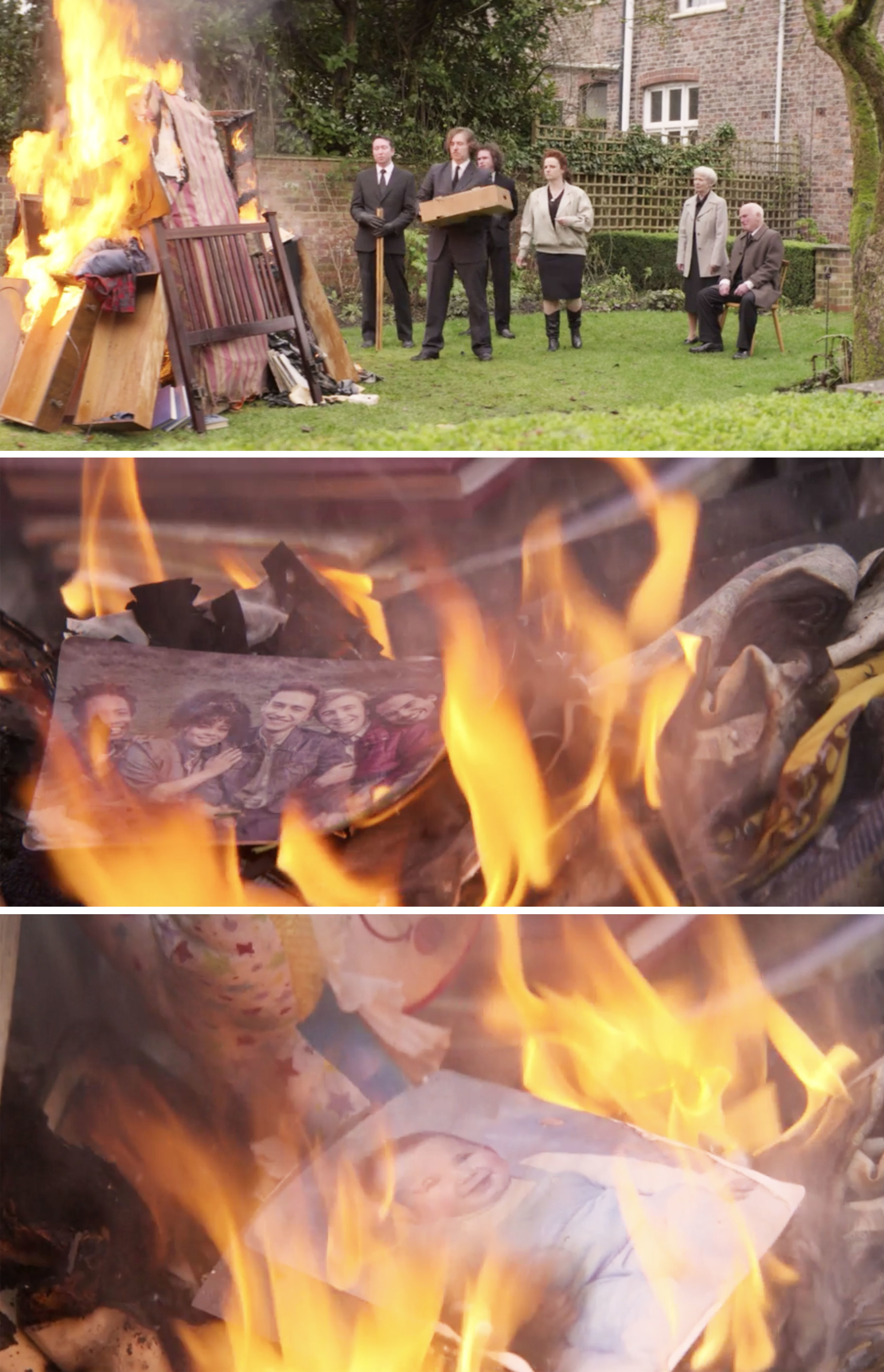 29.
On Midnight Mass, when Riley rowed Erin out into the middle of the ocean and she was forced to watch him burn up in the sun.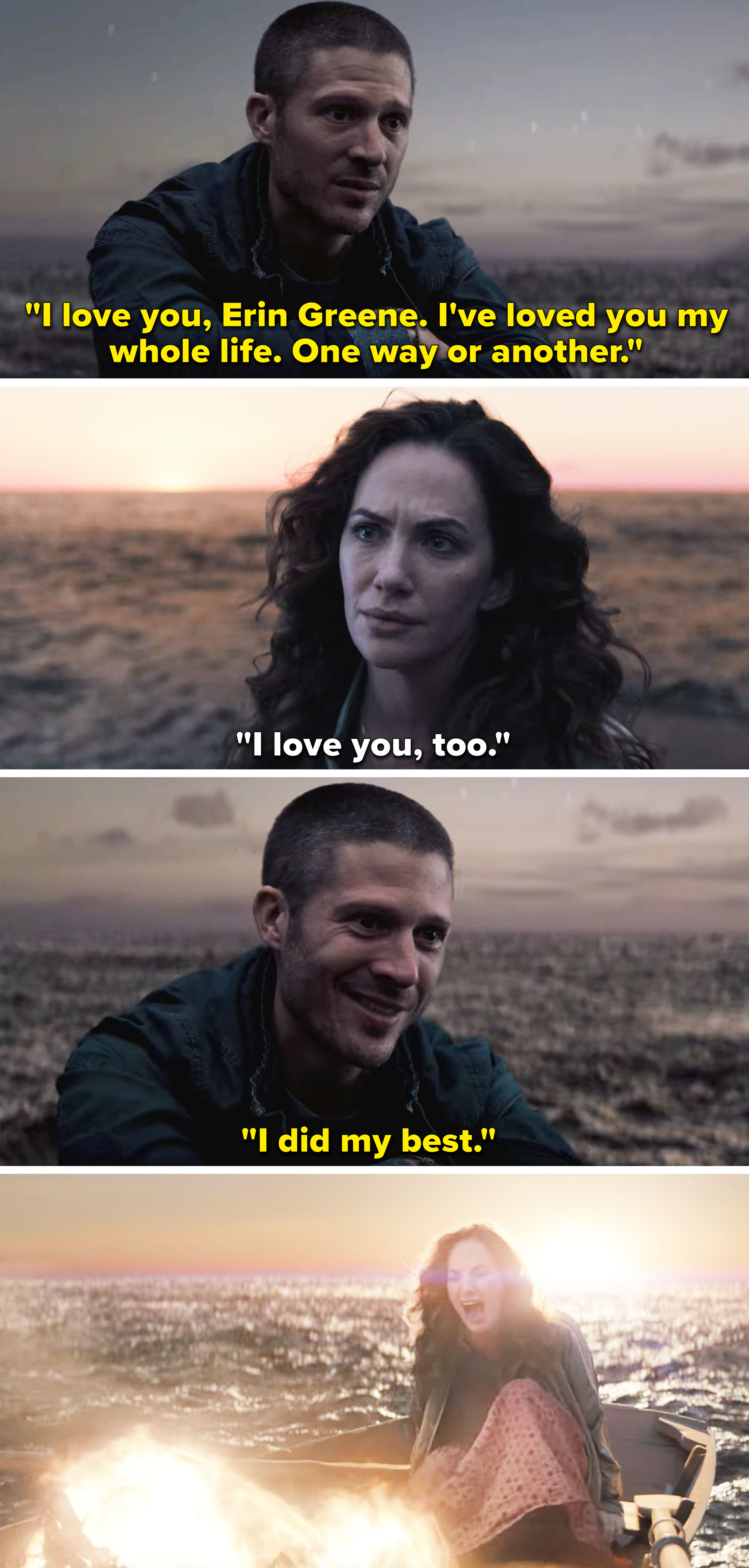 30.
On The Flash, when Cisco said goodbye to Team Flash before moving away.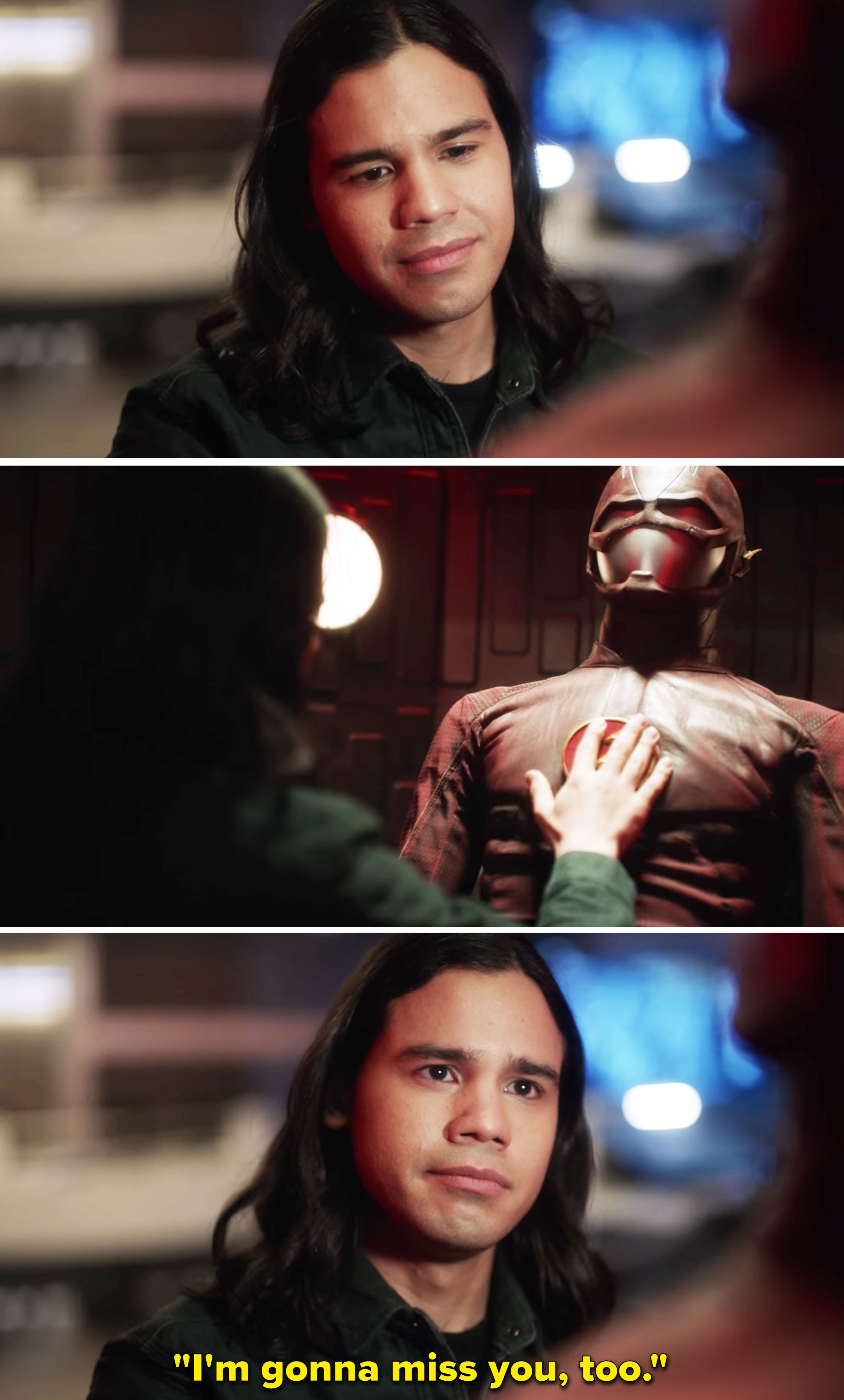 31.
And finally, on The Handmaid's Tale, when Alma and Brianna were shockingly hit by a train just when they were inches from escaping Gilead.