1.
First, here's a comparison between Betty, Cheryl, and Veronica, and the original Heathers from the 1988 movie.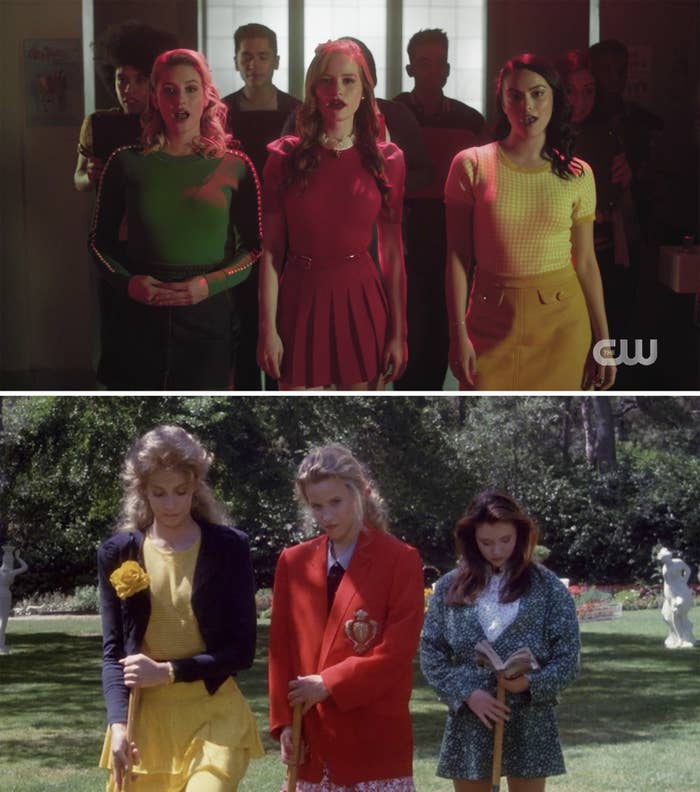 2.
The writing on the chalkboard in the classroom could be a nod to the original Heathers movie poster.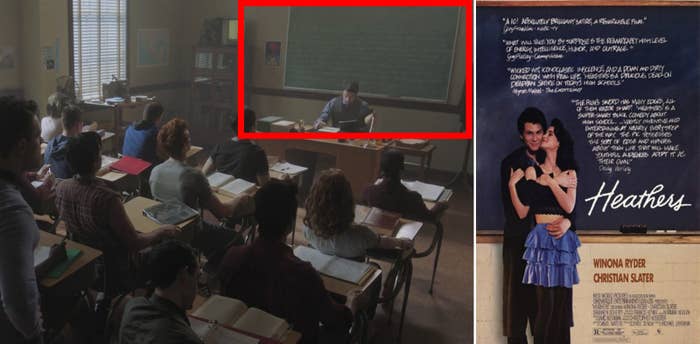 3.
In Cheryl's locker, you can see that she has a heart hung up, which matches the one Heather Chandler had in her locker.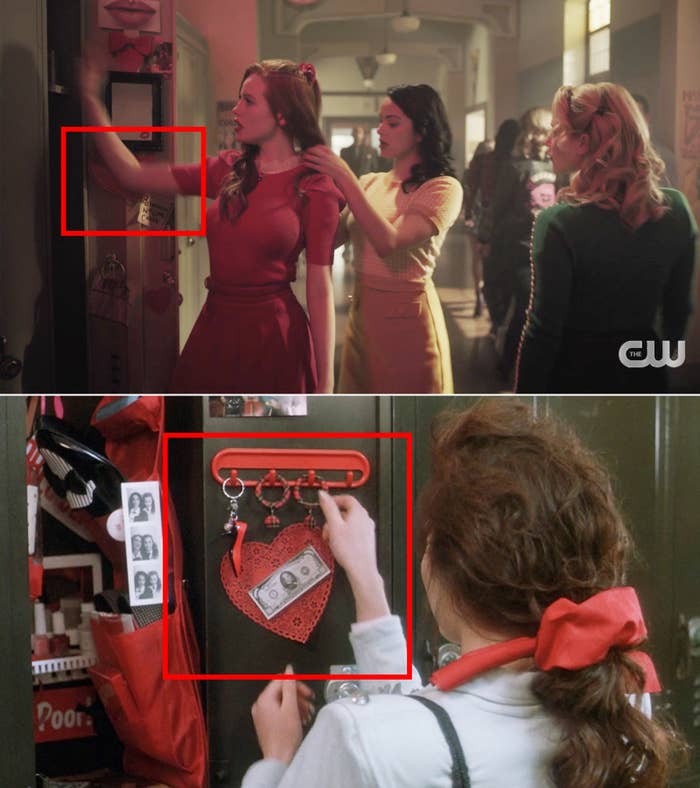 4.
Also, you can spot one of Heather Chandler's signature red bows not only in Cheryl's hair, but in her locker too.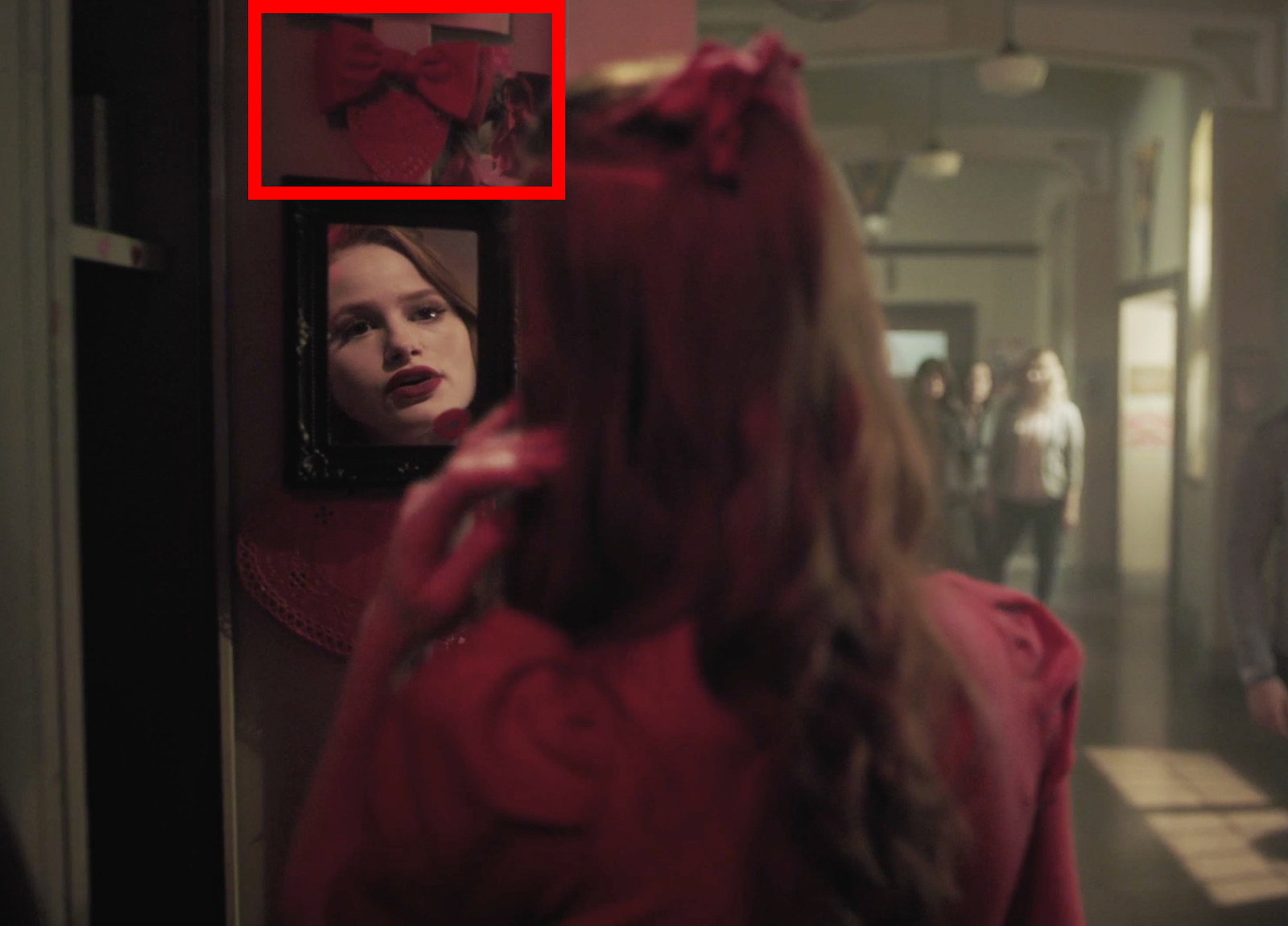 5.
Of course, Cheryl puts her own spin on this classic Heathers line when she learns that Toni is the choreographer for the musical.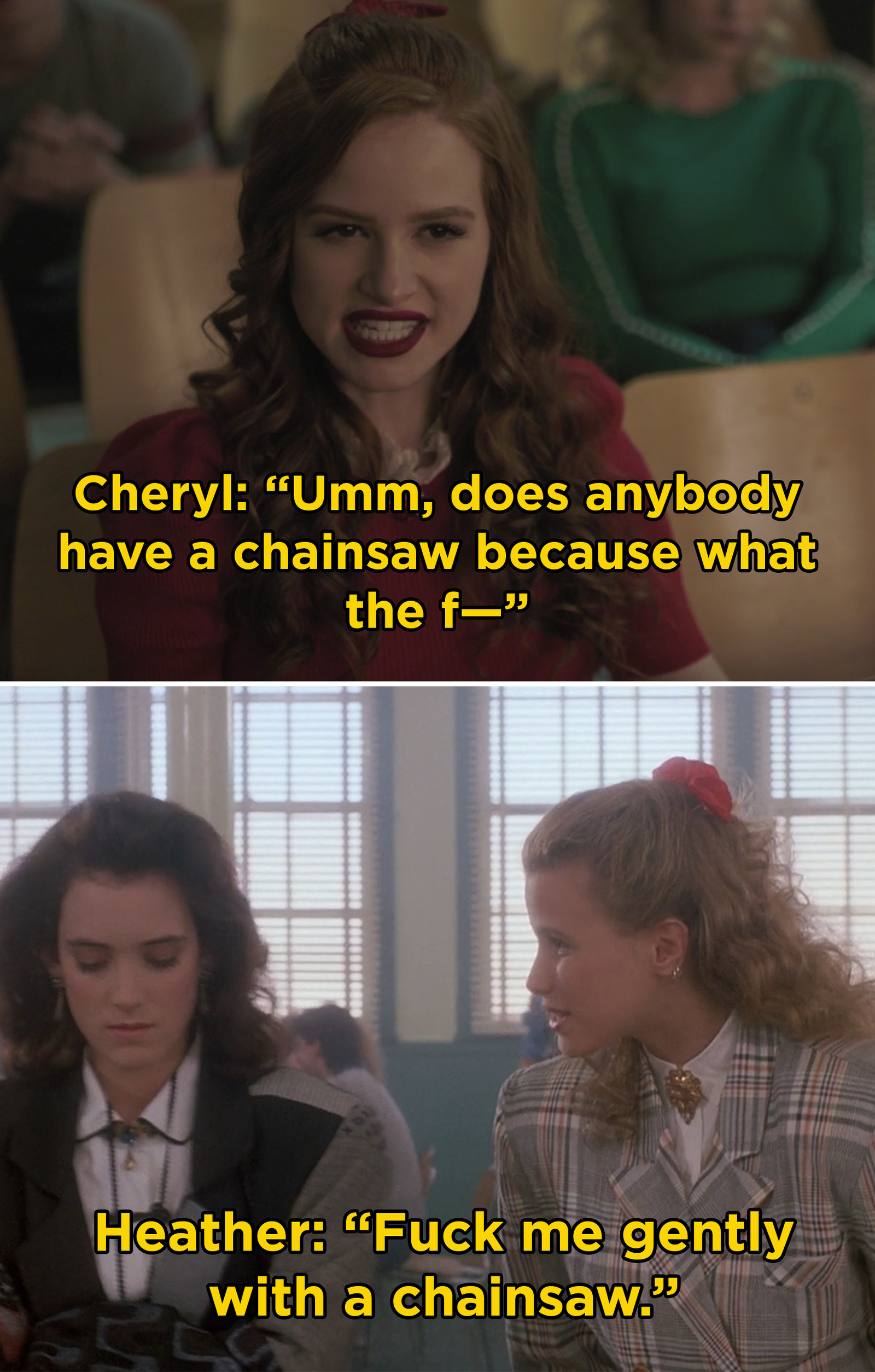 6.
Later, Cheryl also gives an homage to another iconic line while talking to Evelyn.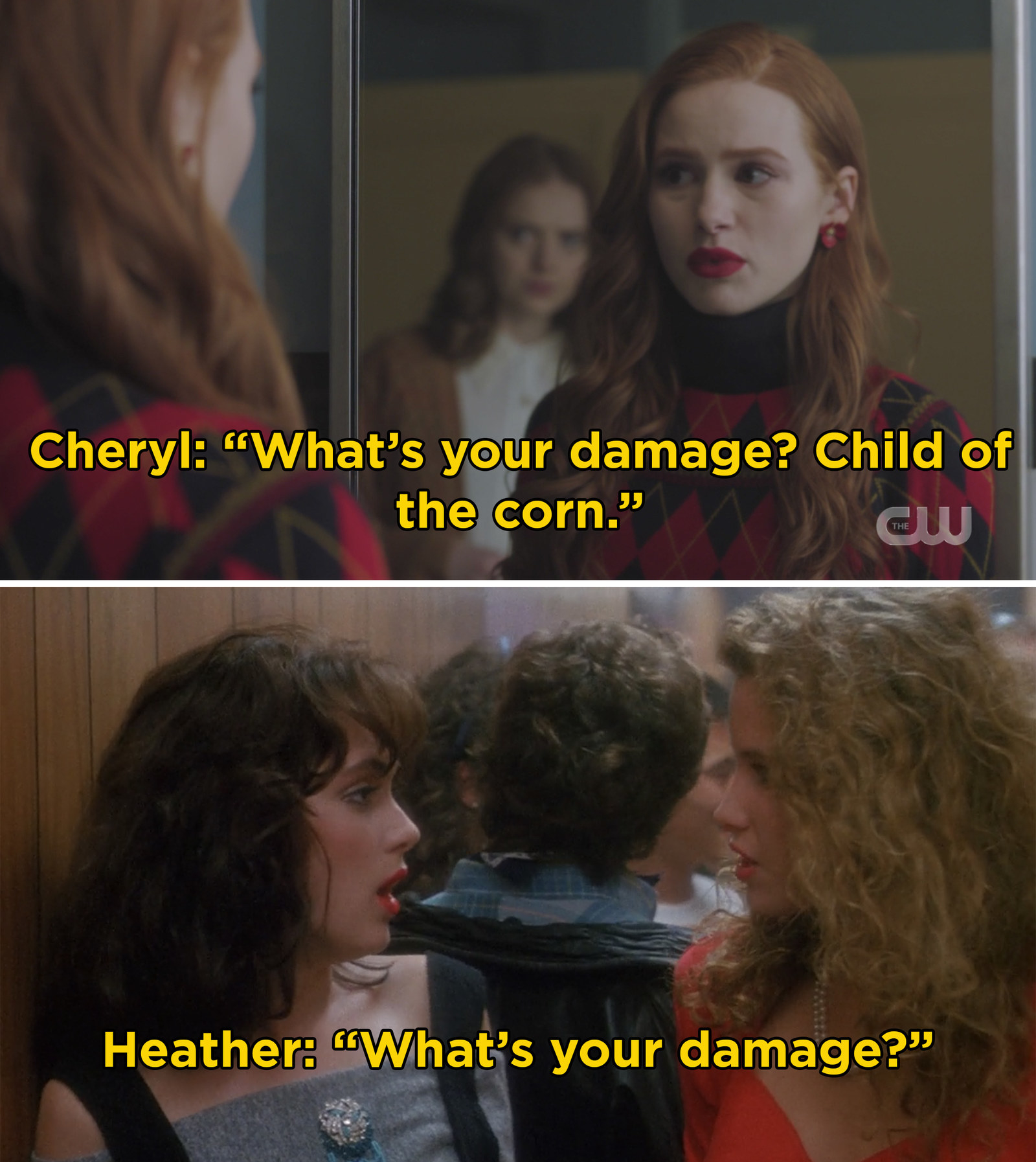 7.
The Westerberg High School crest on the Heathers: The Musical set almost directly matches the one from the movie.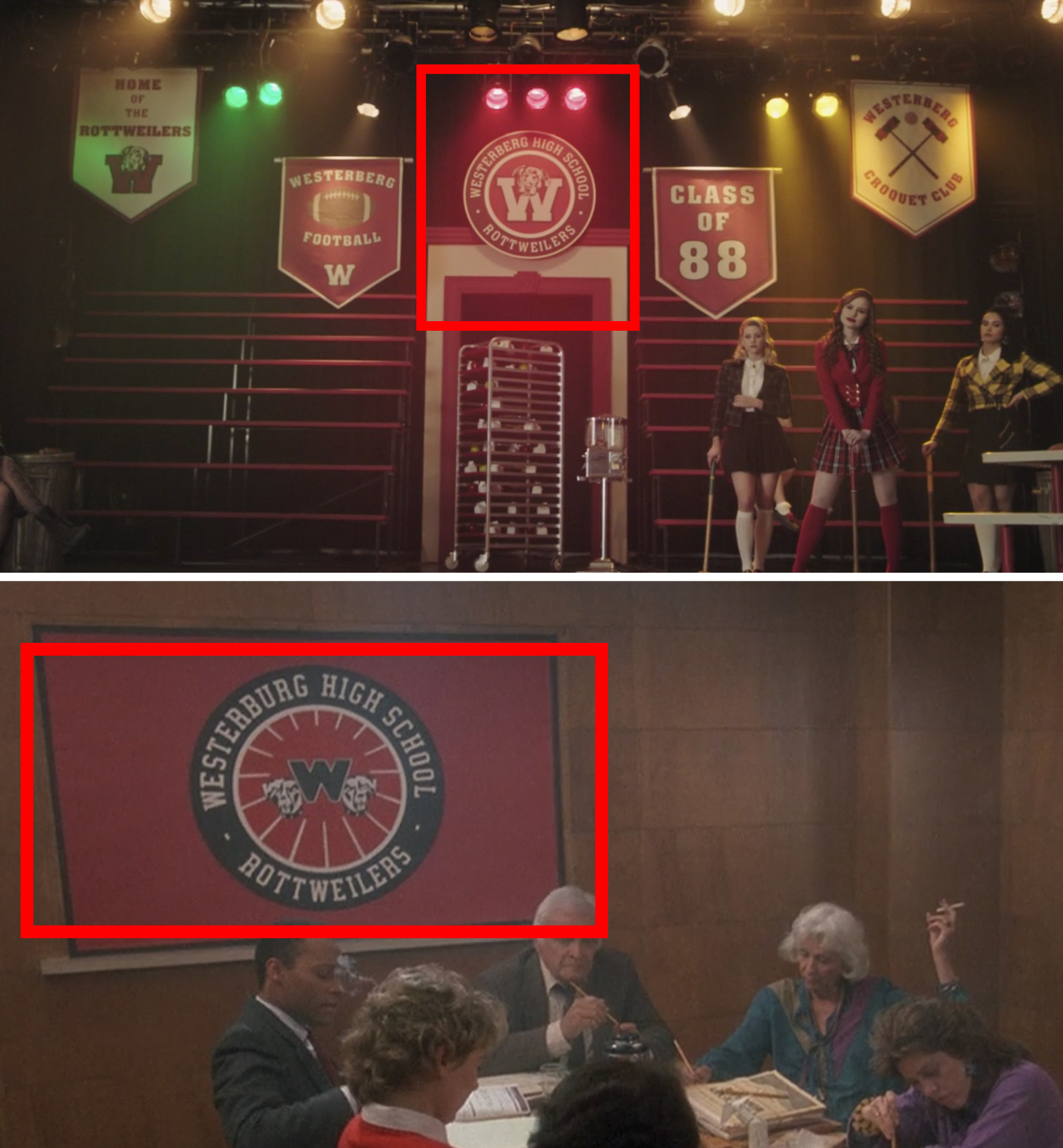 8.
There's also a banner that reads "Class of '88" — 1988 is when the original Heathers movie was released.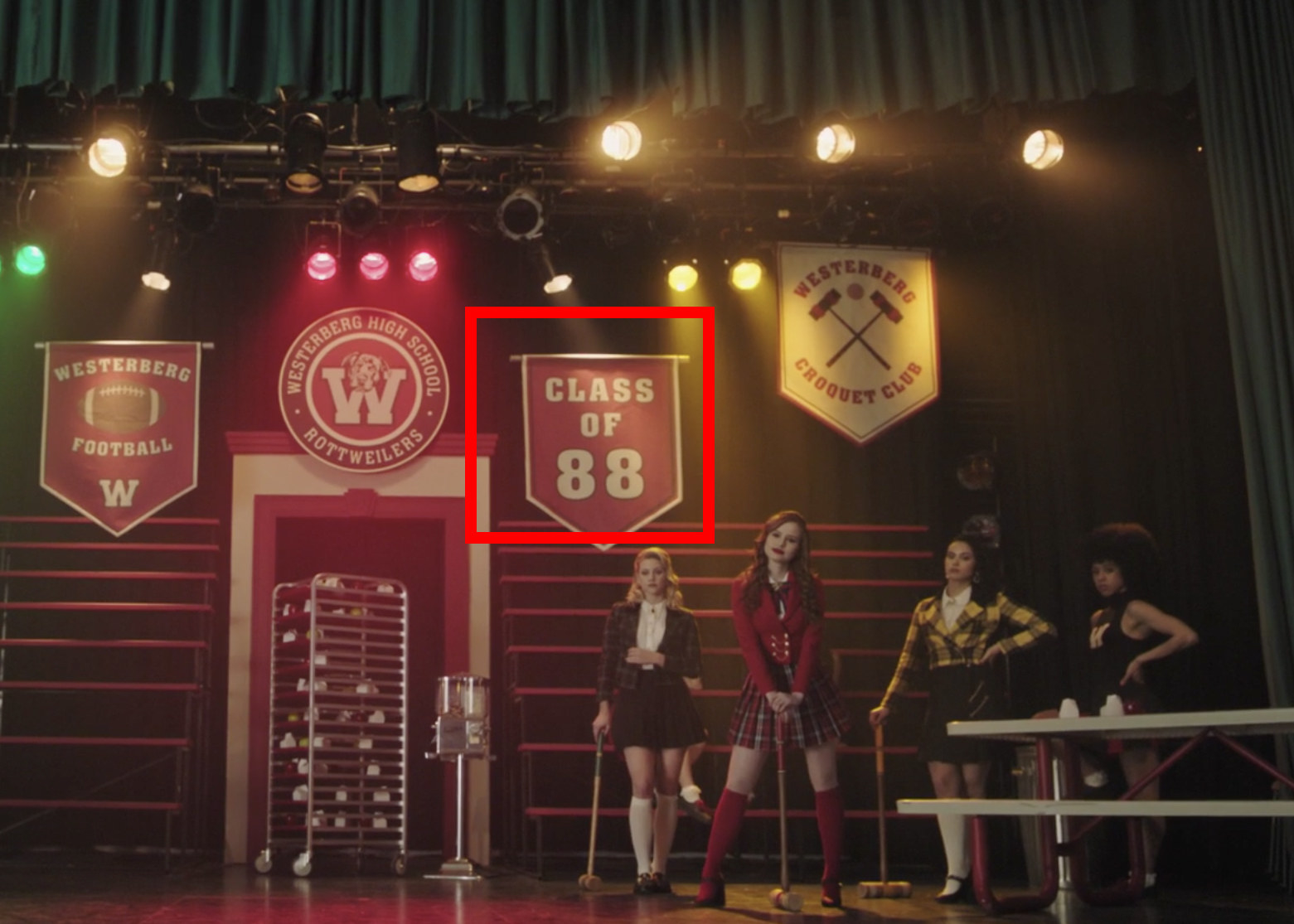 9.
There were actually several lyric changes to the song "Candy Store" to make it more TV friendly.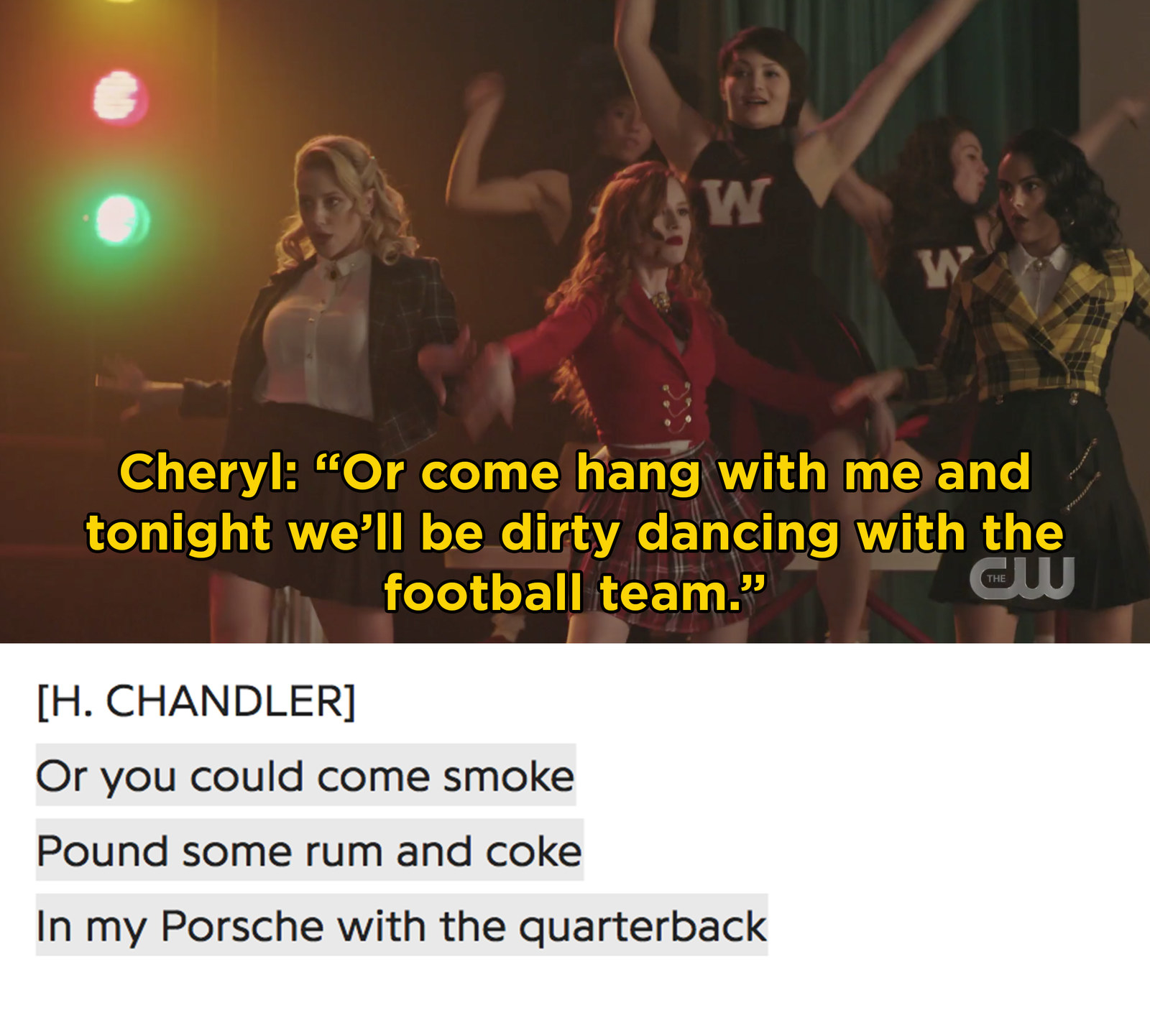 10.
The Big Fun shirts are a nod to the shirts from the film — Big Fun was a fictional band that sang "Teenage Suicide" in the movie.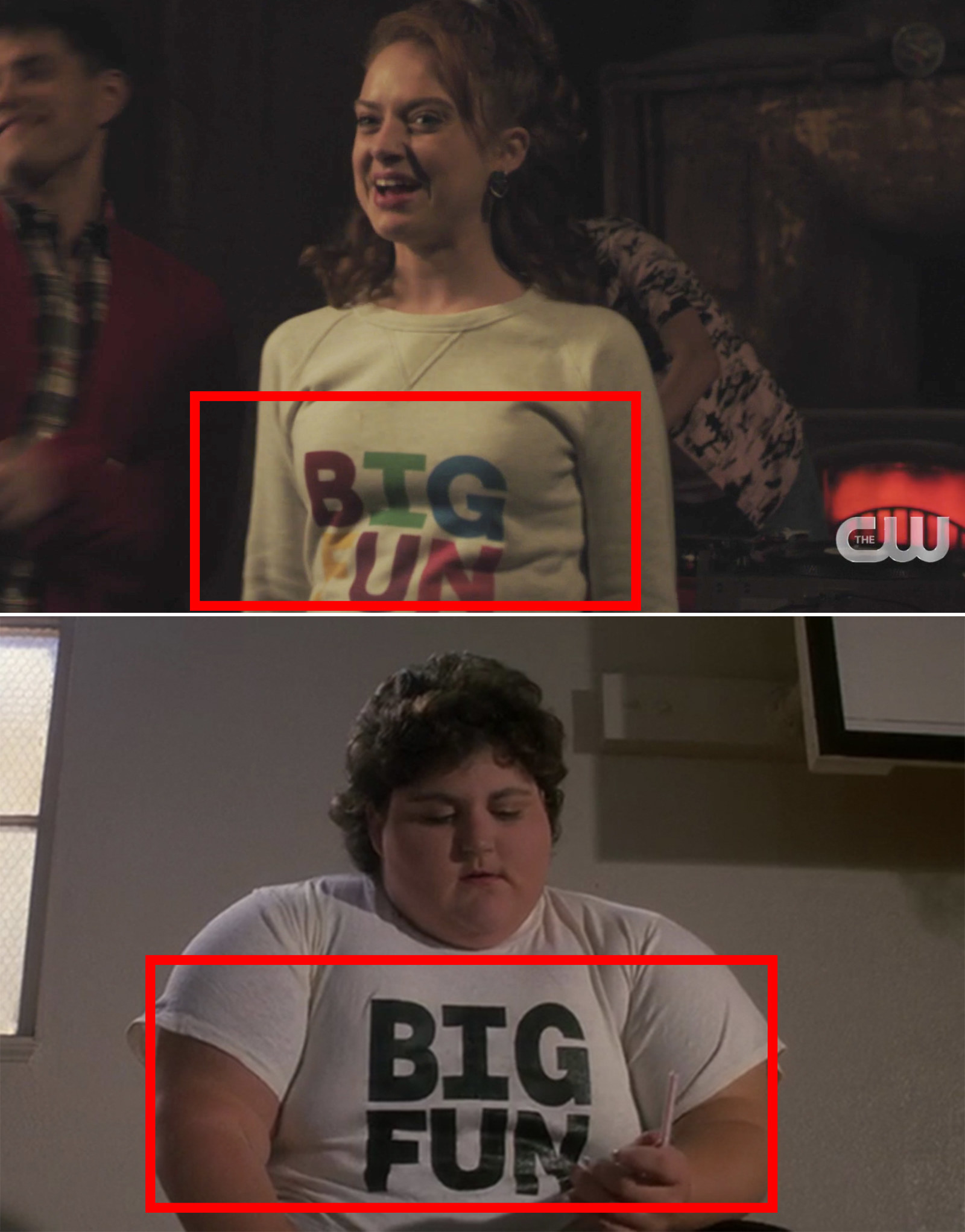 11.
The light blue Jell-O shots at the cast party are a nod to the blue drain cleaner that J.D. and Veronica give Heather Chandler.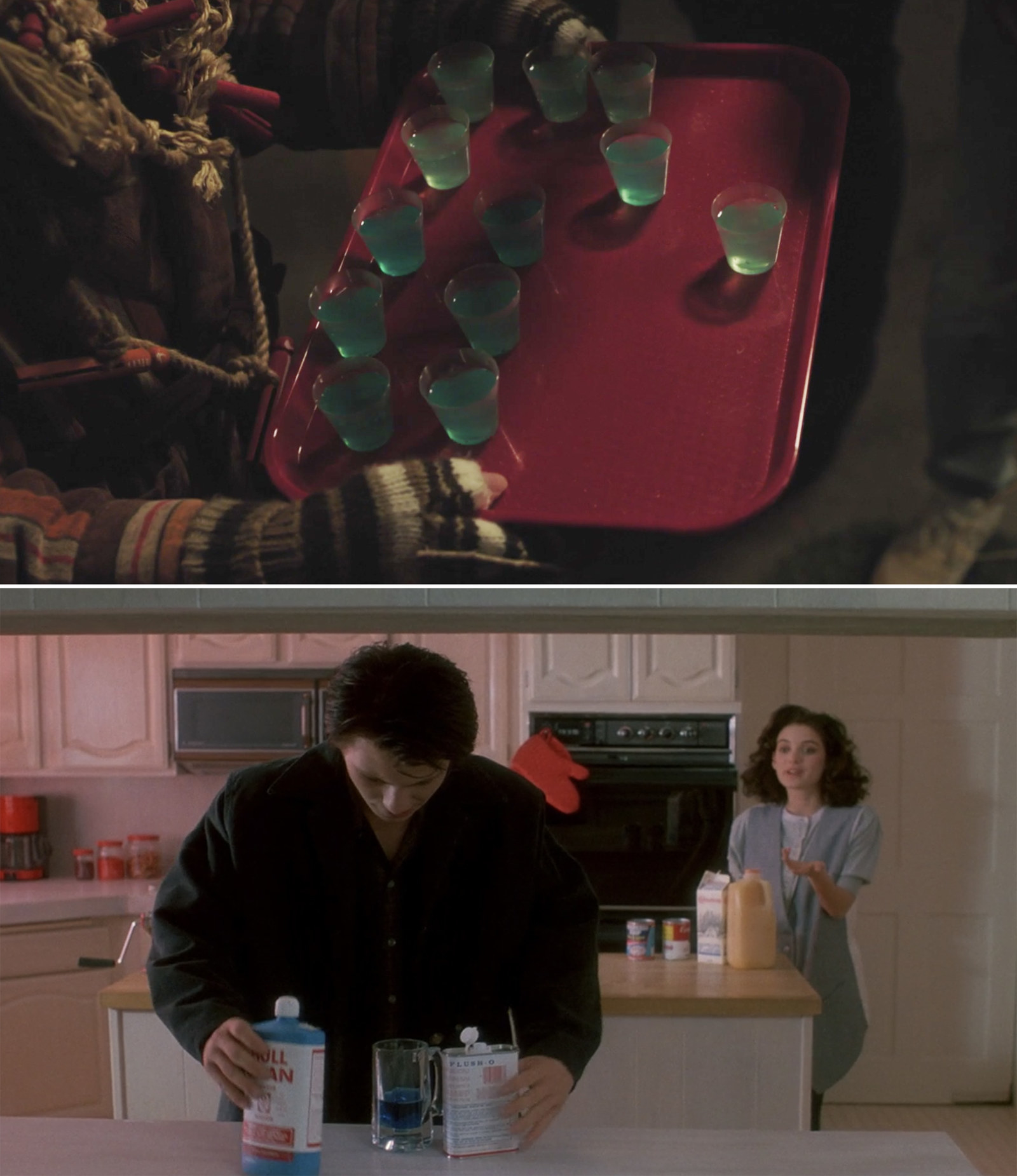 12.
Also at the cast party, Sweet Pea can be seen holding a slushie, which is a callback to when J.D. buys Veronica one in the movie.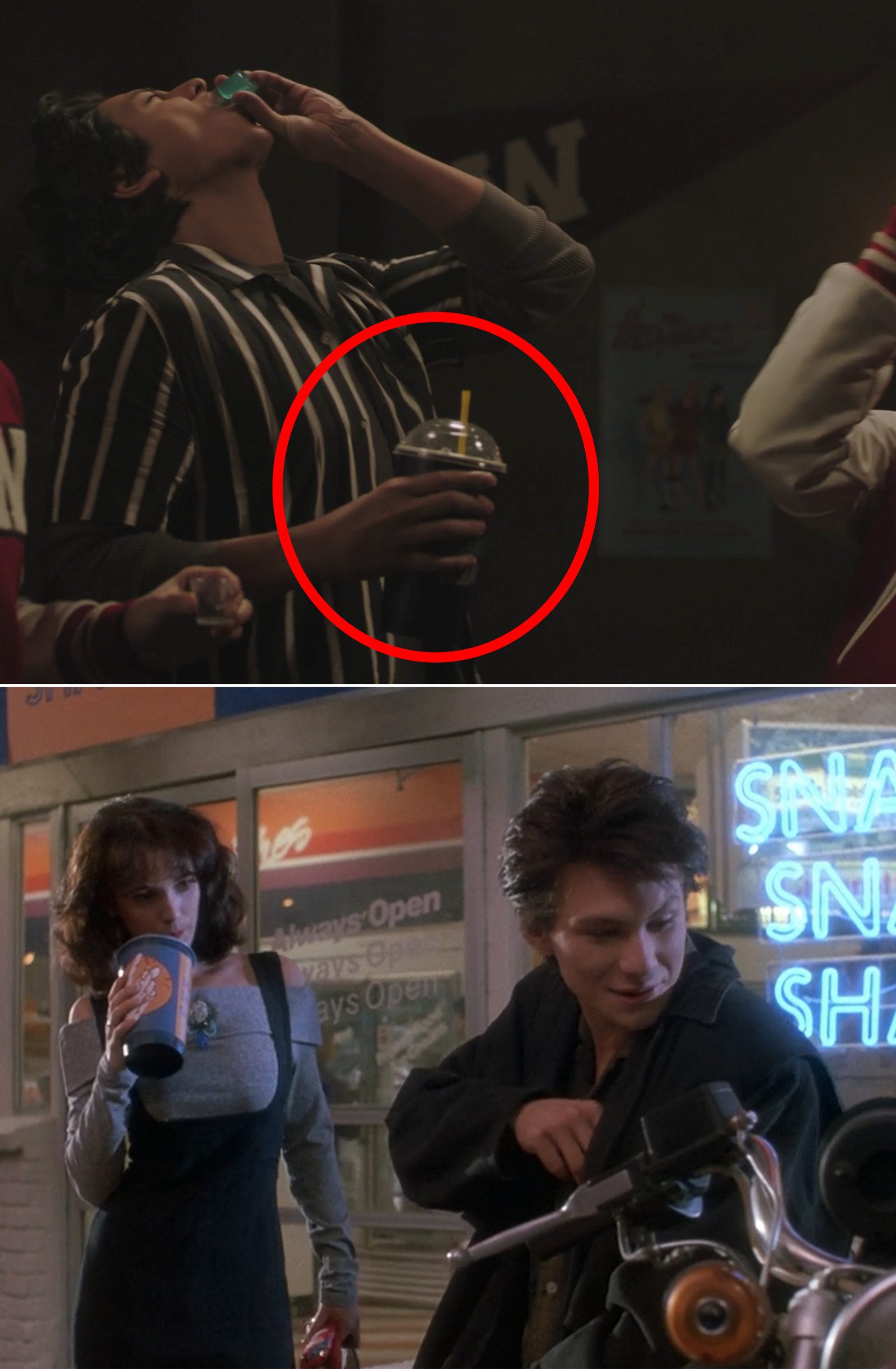 13.
The poster for the school's musical are a nod to the original Off-Broadway posters for Heathers: The Musical.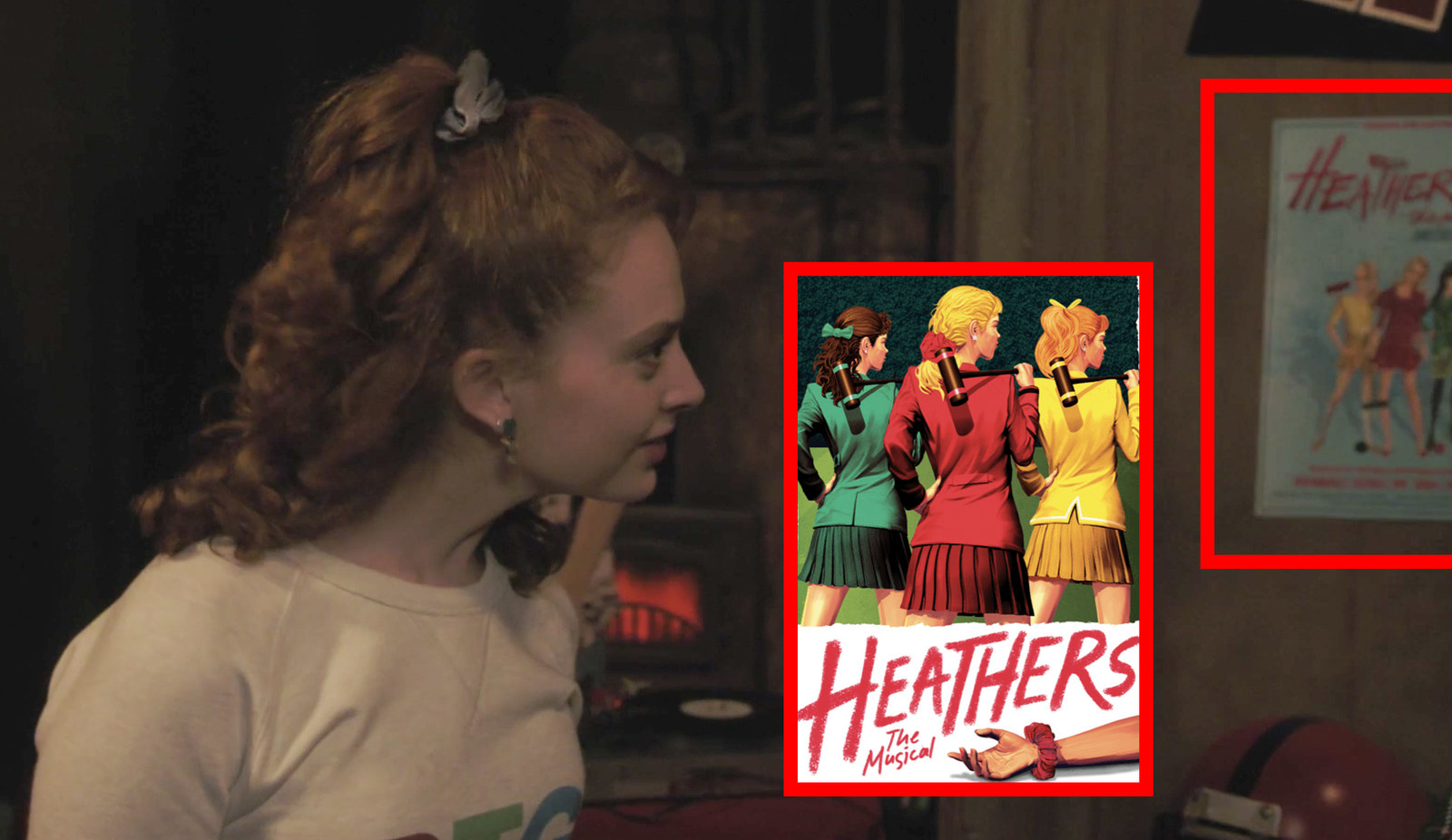 14.
While his character is never stated, Kevin is dressed as Peter Dawson.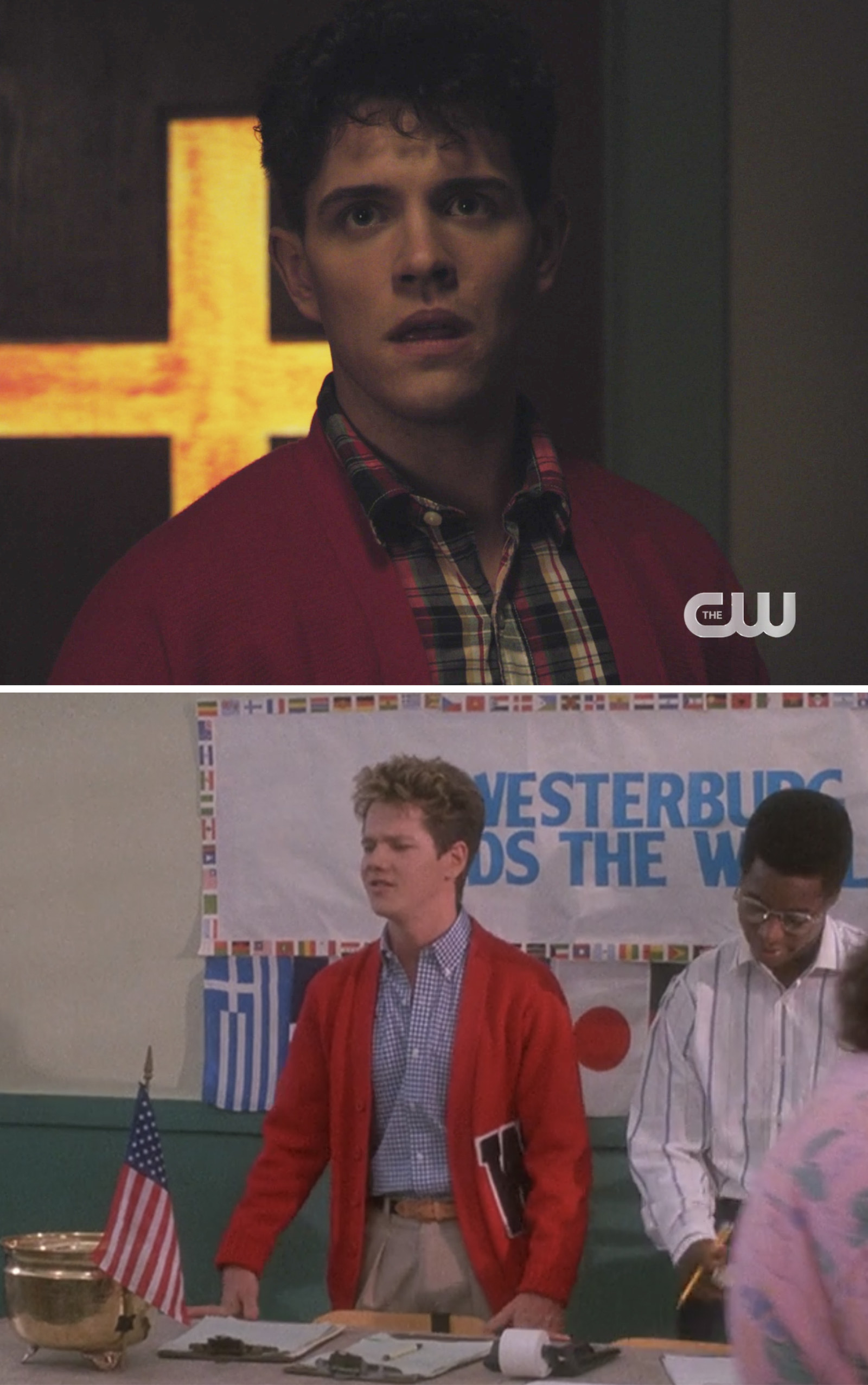 15.
Also, Toni can be seen playing Veronica's former BFF Betty Finn in the musical.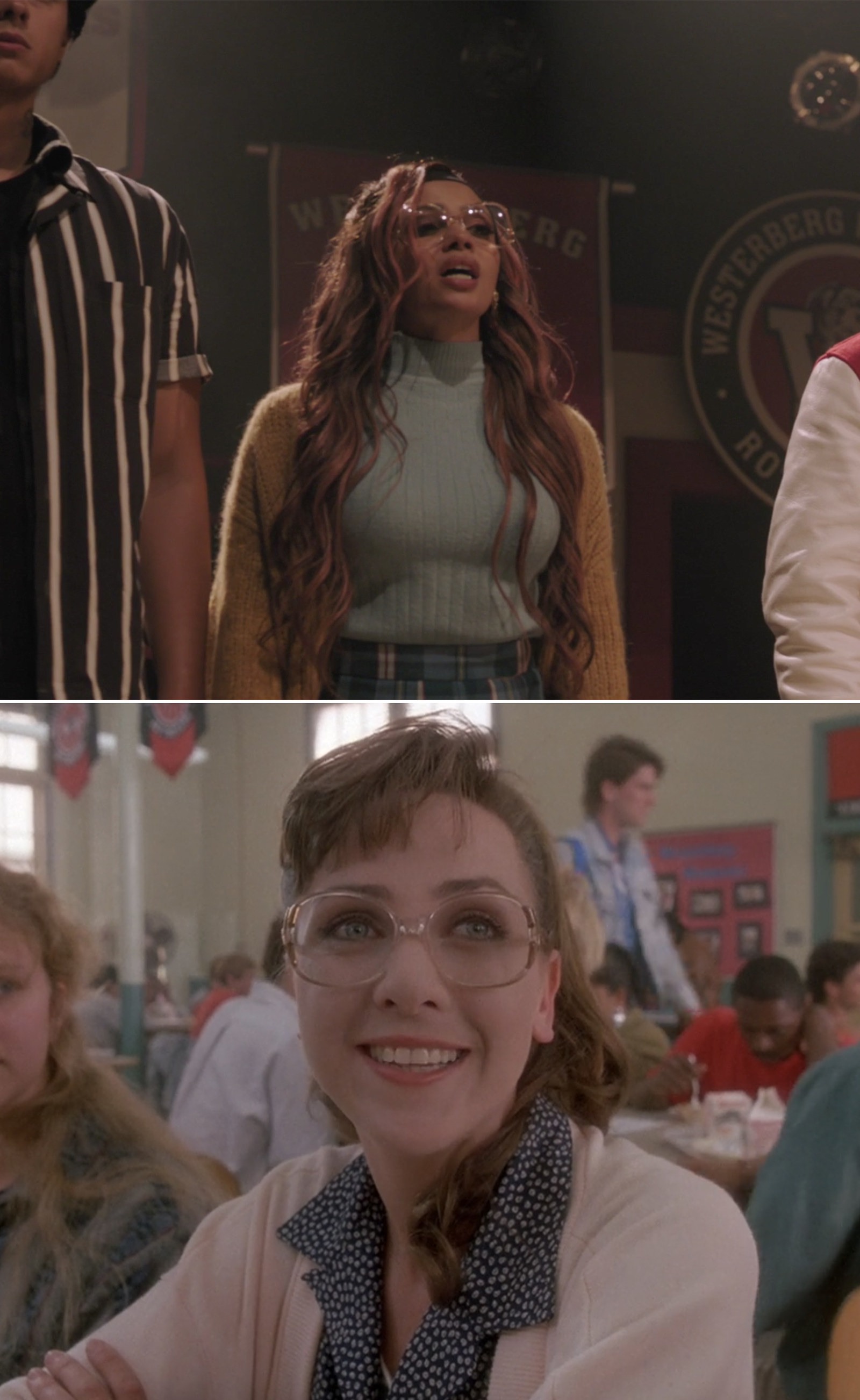 16.
Cheryl threatening Toni in the hallway is a nod to Heather's threat to Veronica after their disastrous college party experience.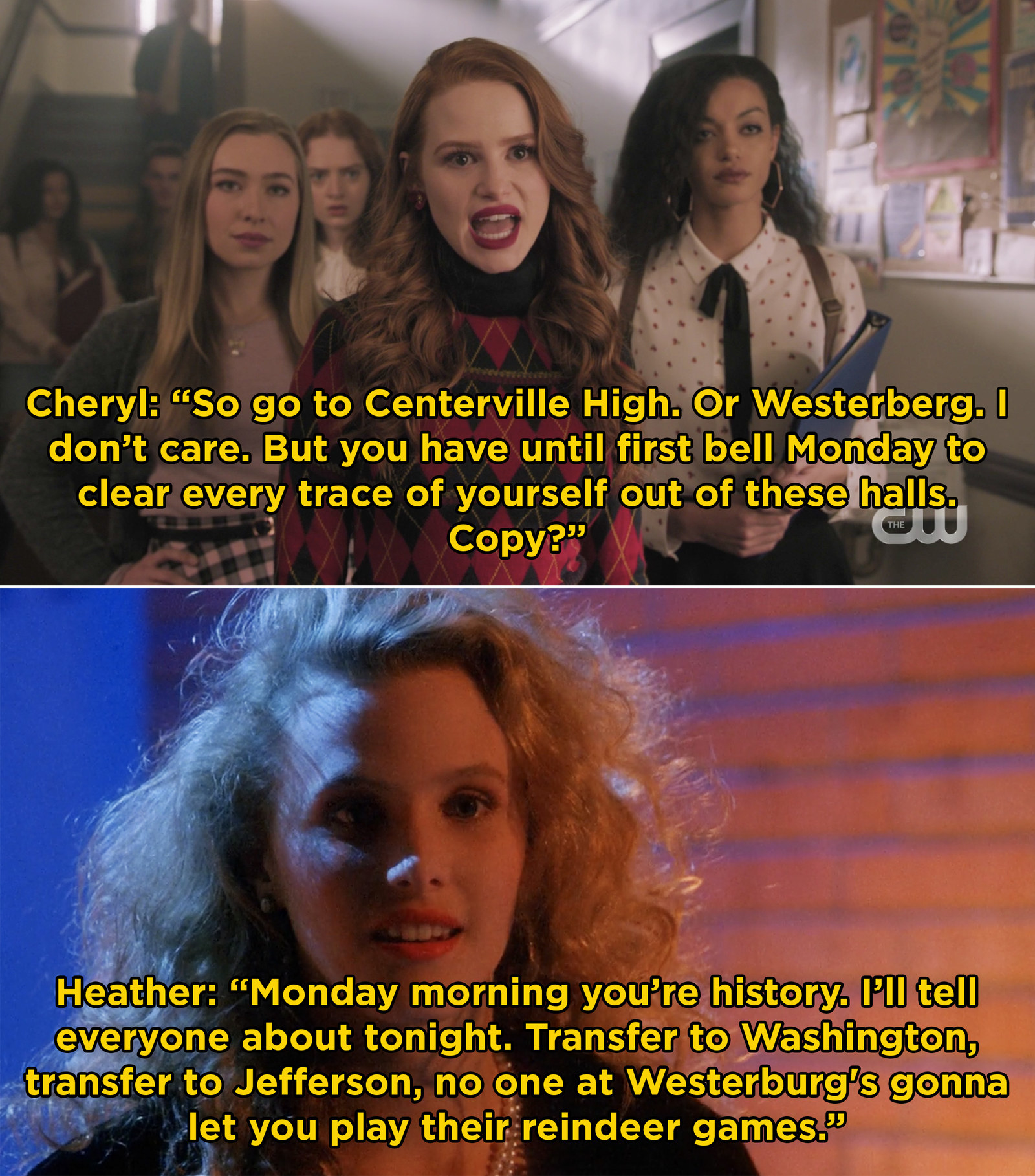 17.
You can spot the Westerburg High School football props on the table behind Archie in the student lounge.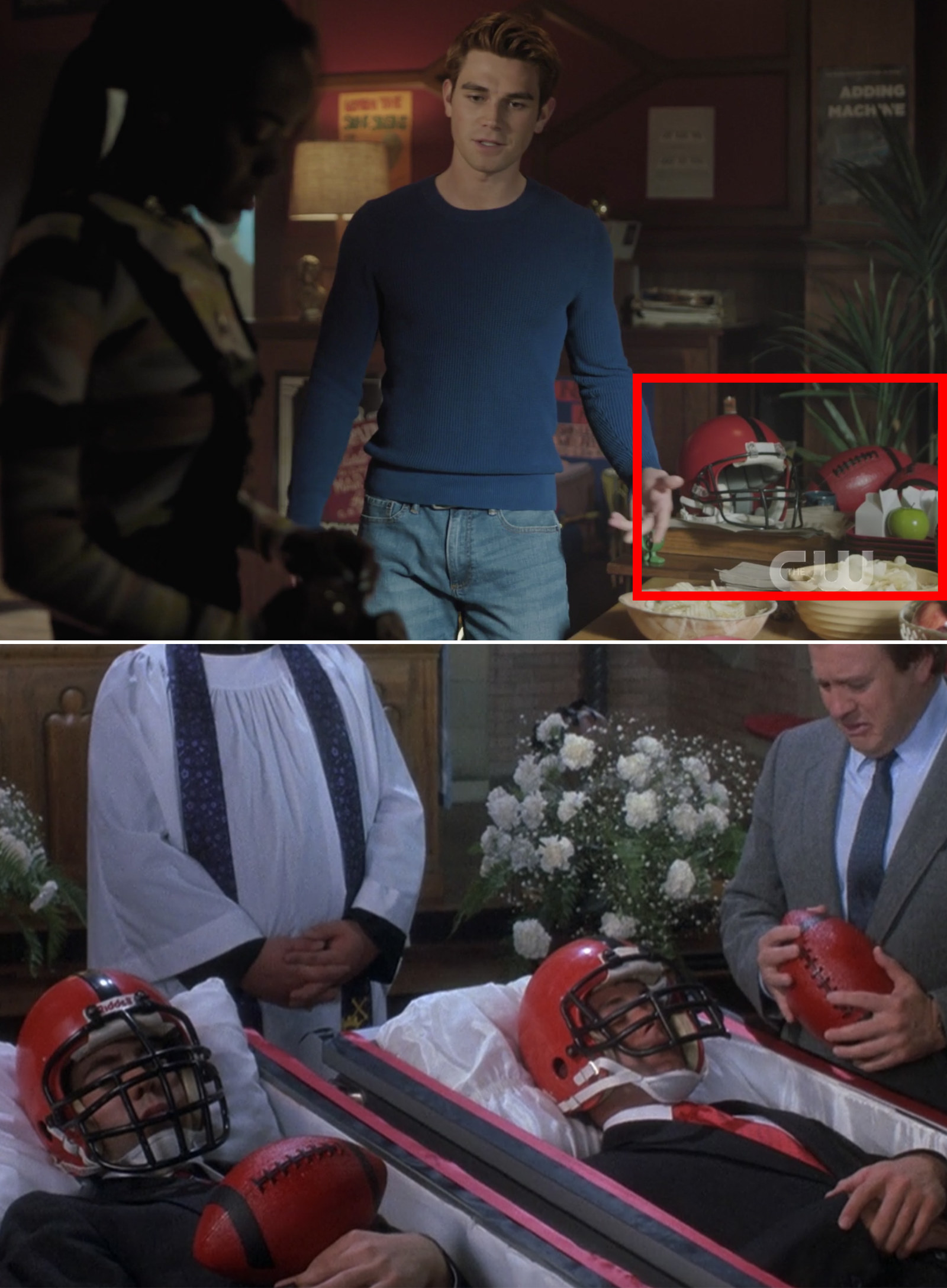 18.
The Farm's weird ritual involving Kevin and Fangs mimics Veronica's dream about Heather being dead in the movie.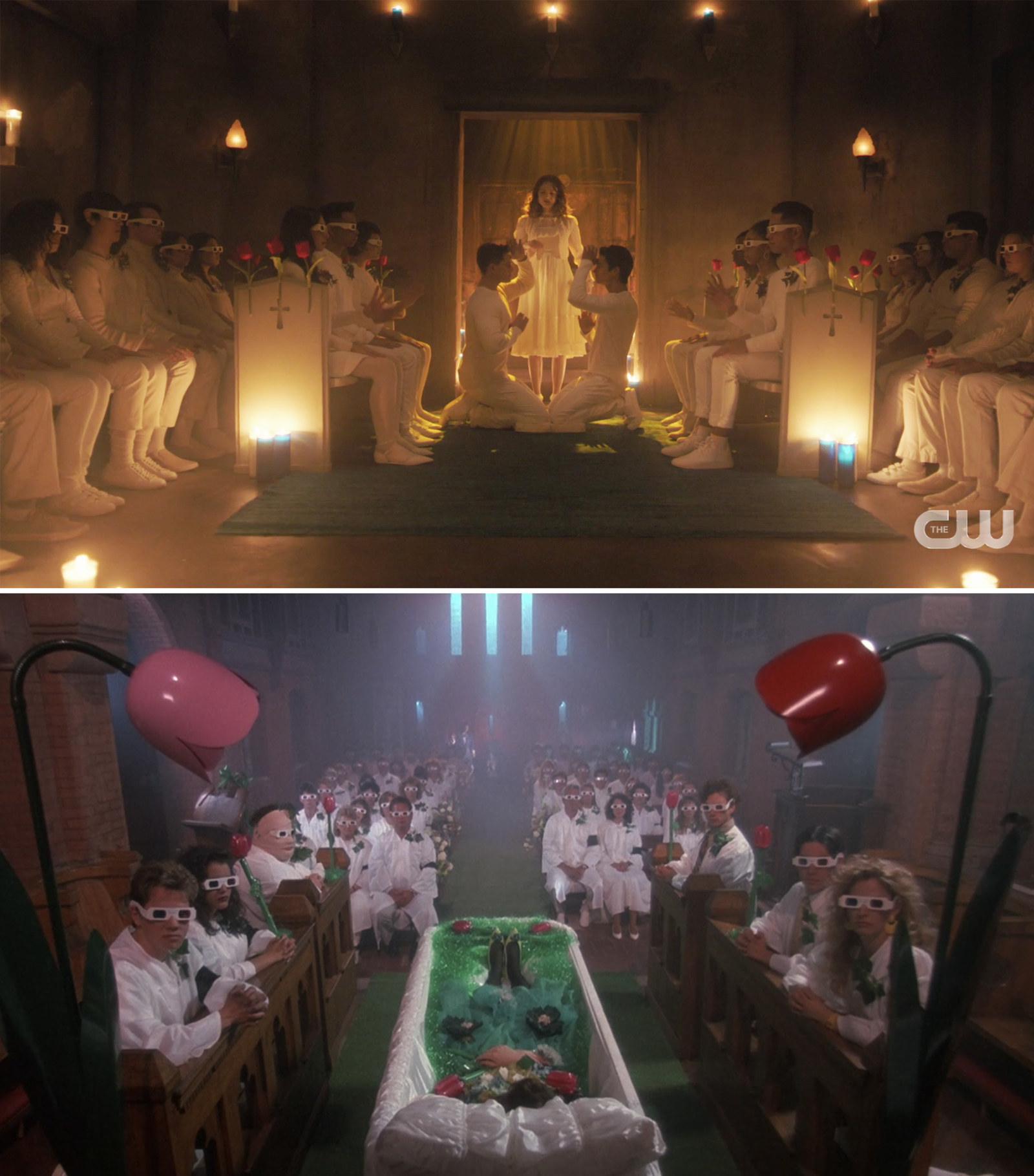 19.
Cheryl's bed and wardrobe at Thornhill are a nod to Heather Chandler's bedroom and clothing — of course Cheryl went for an all red look.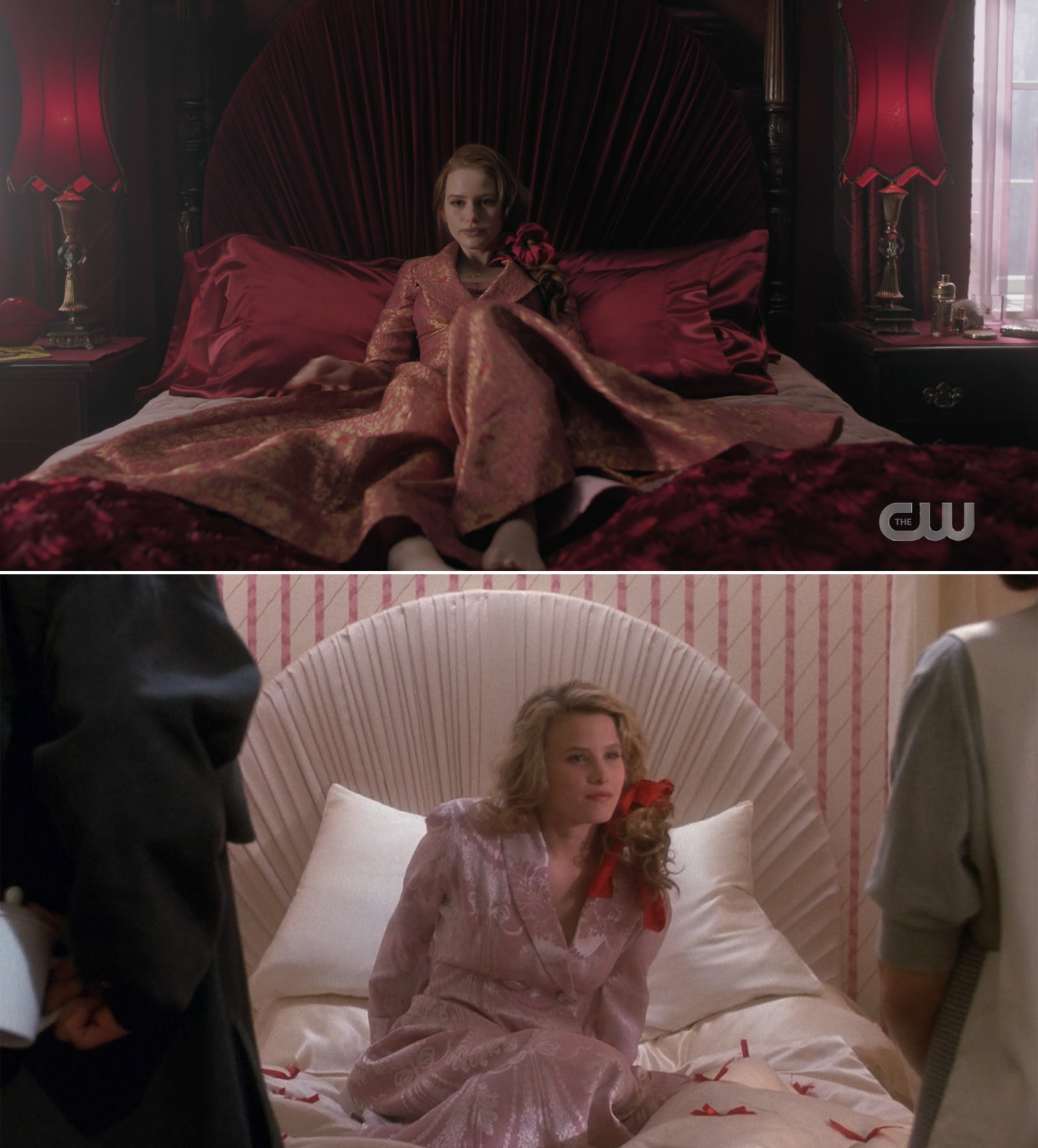 20.
Also, the mug that Toni brings Cheryl is a direct reference to the cups that accidentally get switched in Heathers.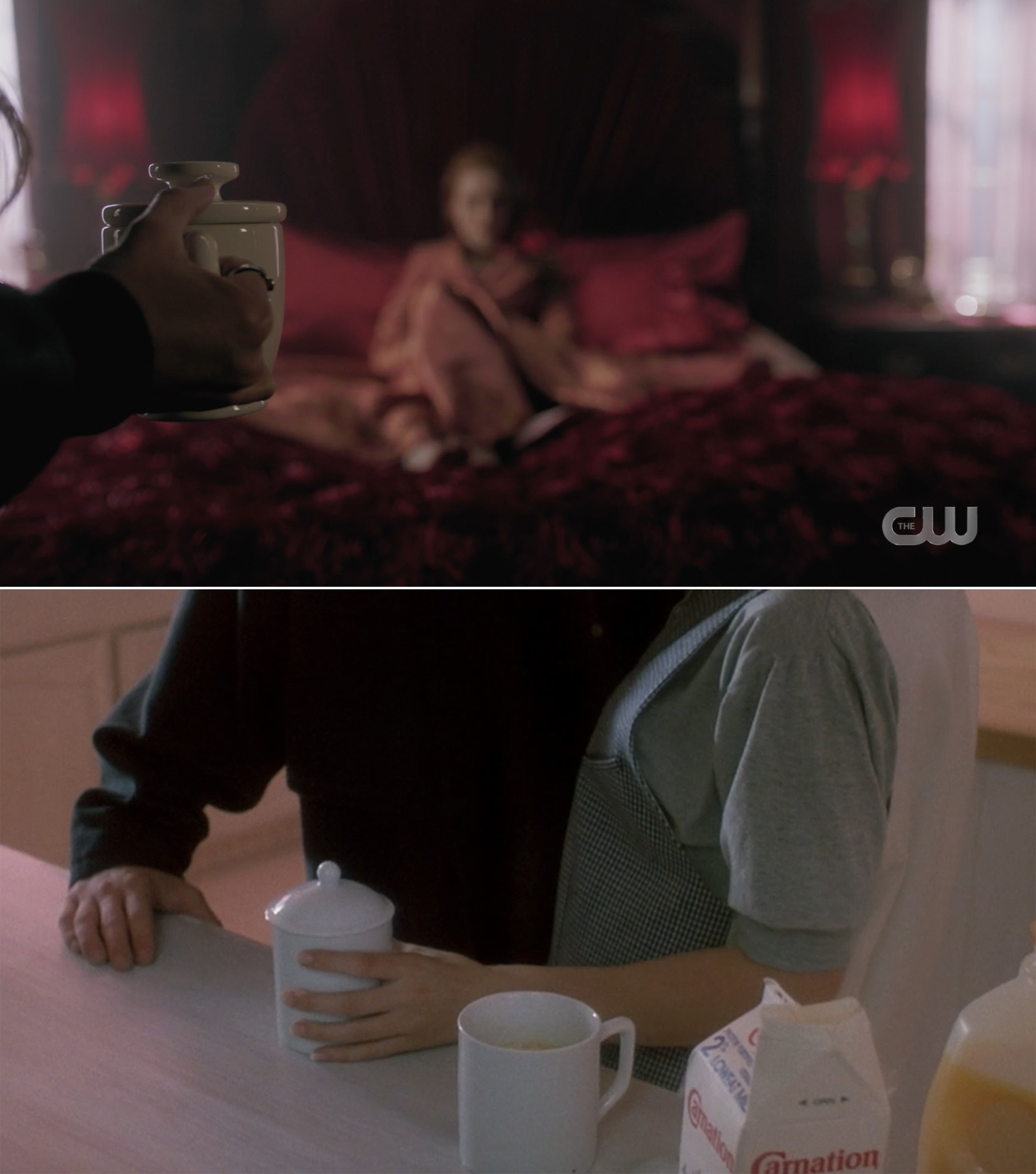 21.
And finally, Betty and Jughead being covered in soot is a reference to Veronica's final look in Heathers after J.D. blows himself up.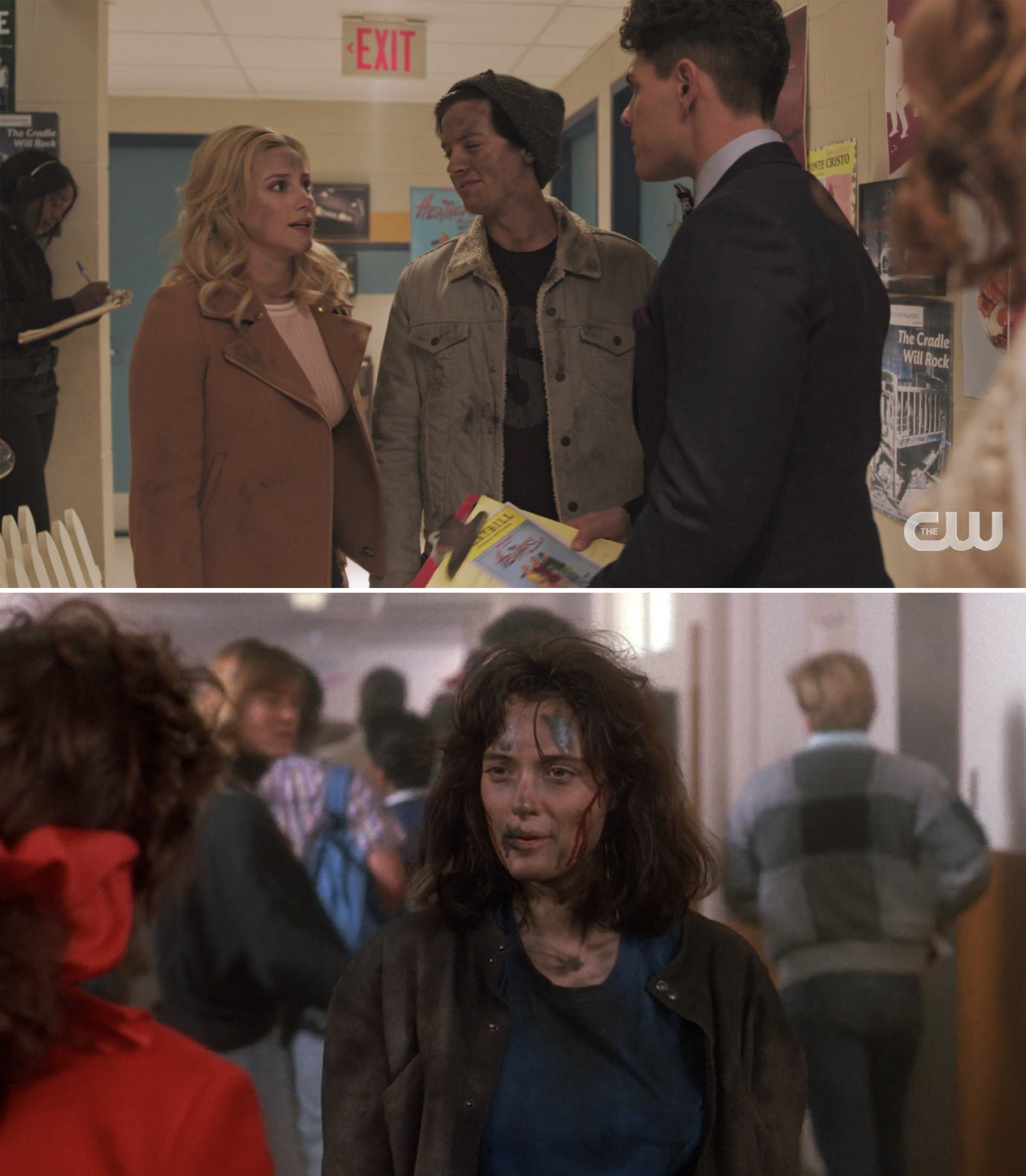 Did you spot any Heathers Easter eggs in the Riverdale musical episode? Tell us in the comments!