23 Questions I Have After Rewatching "A Cinderella Story" As An Adult
We've gotta talk about the mask...
1.
First off, did Hal really think it was a good idea to leave Sam all alone during an earthquake? My dad barely let me cross the street when I was eight.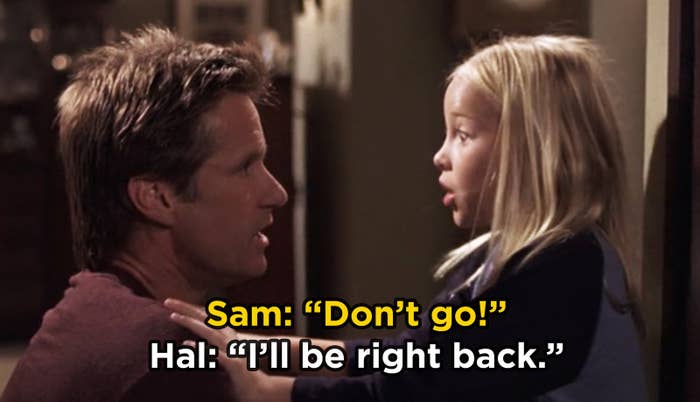 2.
I'm all about subtlety, but how exactly did Hal die in the earthquake? Was the house completely destroyed and the girls miraculously made it out alive?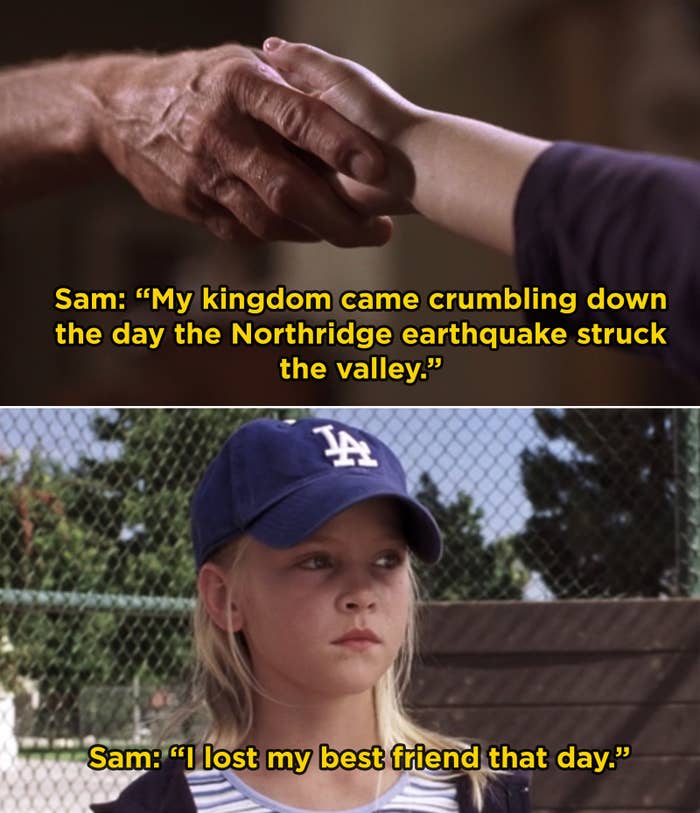 3.
Was it really that smart of Hal to hide his will in a dusty old children's book? I mean c'mon, how was Sam supposed to pick up on the cryptic meaning of their last conversation?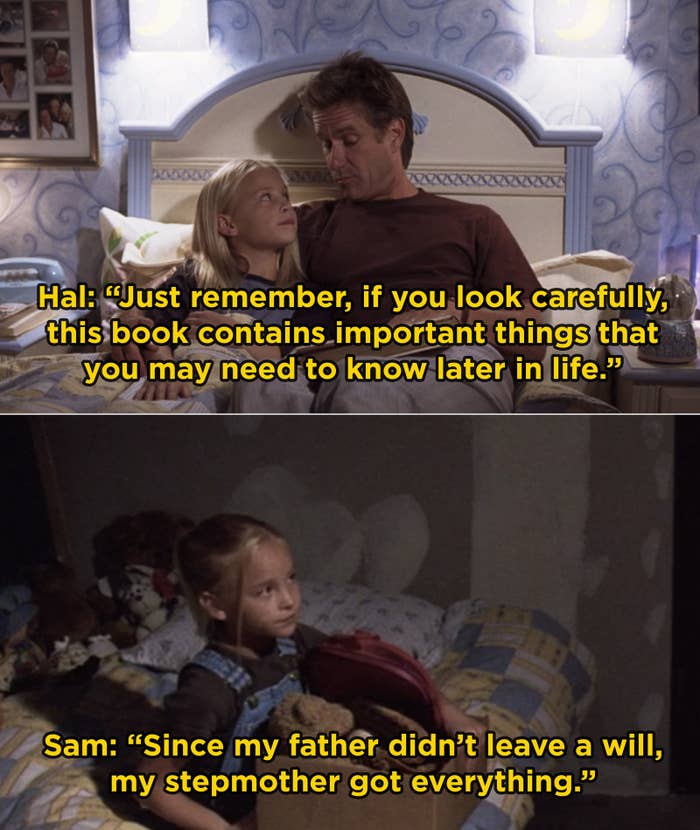 4.
Fiona may have gotten all of Hal's money, but how was she affording this extravagant lifestyle? How much money did Hal actually have?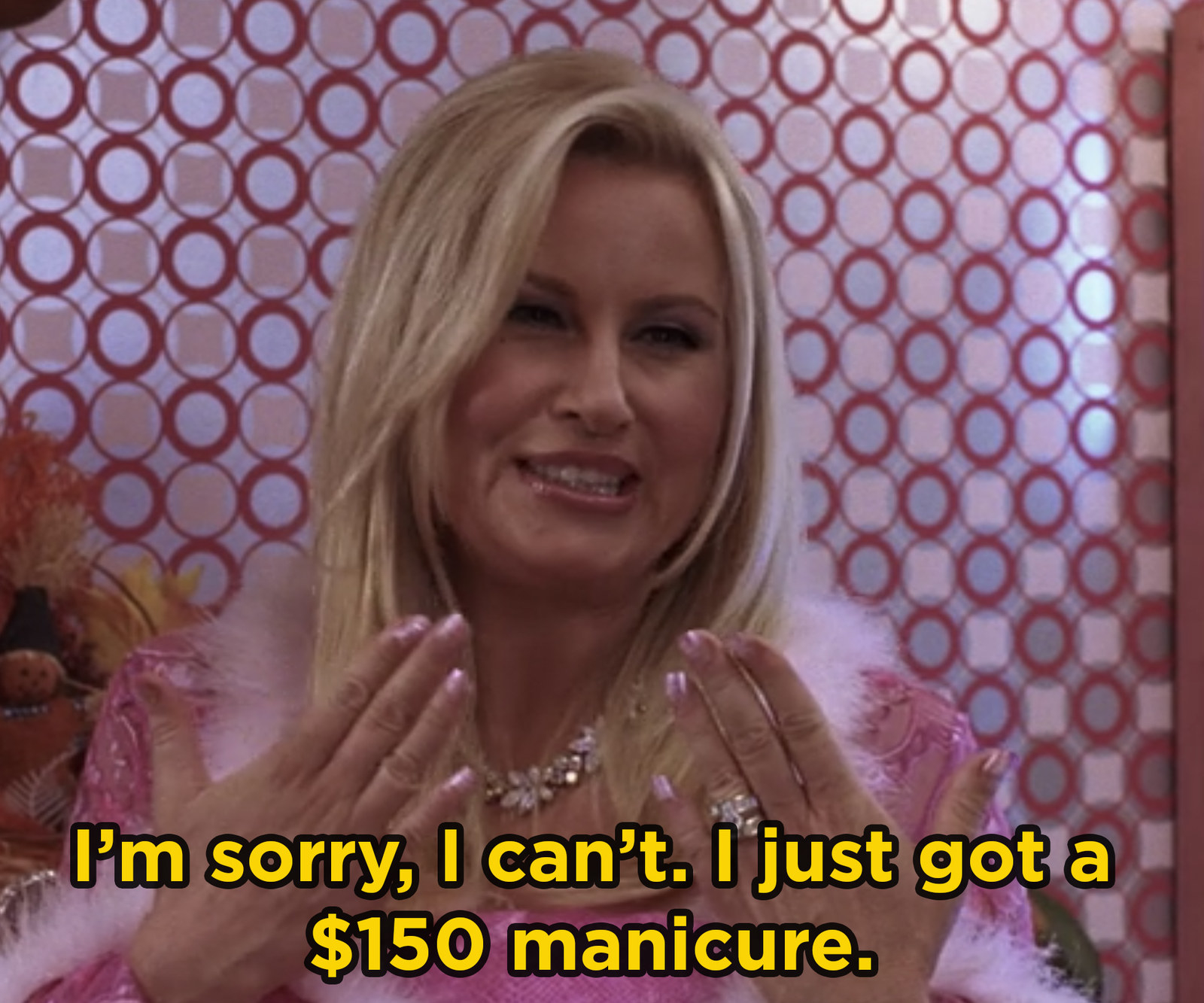 5.
Why didn't any of the customers at Fiona's revamped diner complain that salmon omelets, soup, and pudding were at the top of the menu?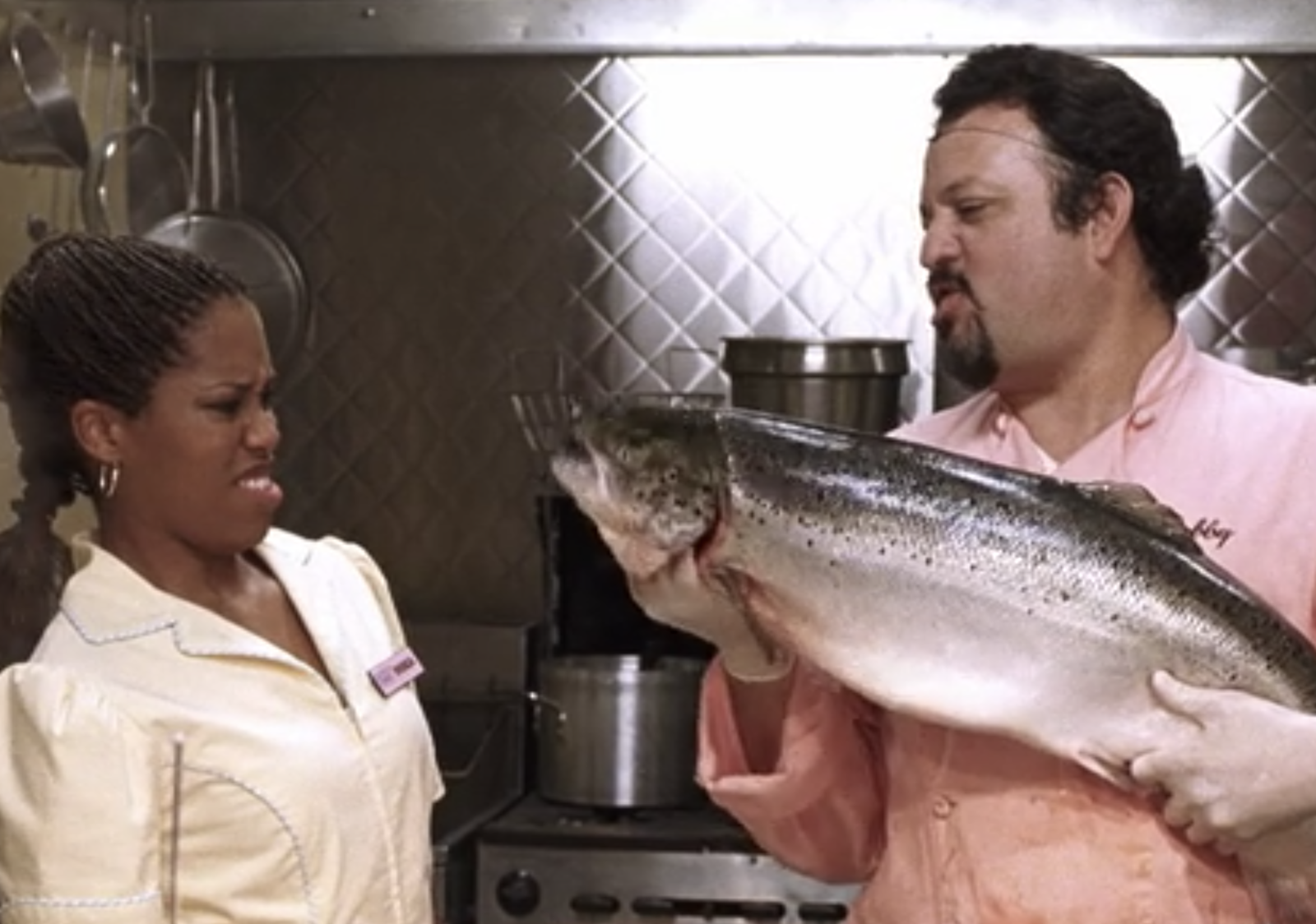 6.
Why weren't more people concerned that Sam was basically worked to death at the diner?
7.
Why was Sam so upset that she lived in the attic? That's an entire floor in the house to herself. It could've been worse, she could've lived under the stairs like Harry Potter.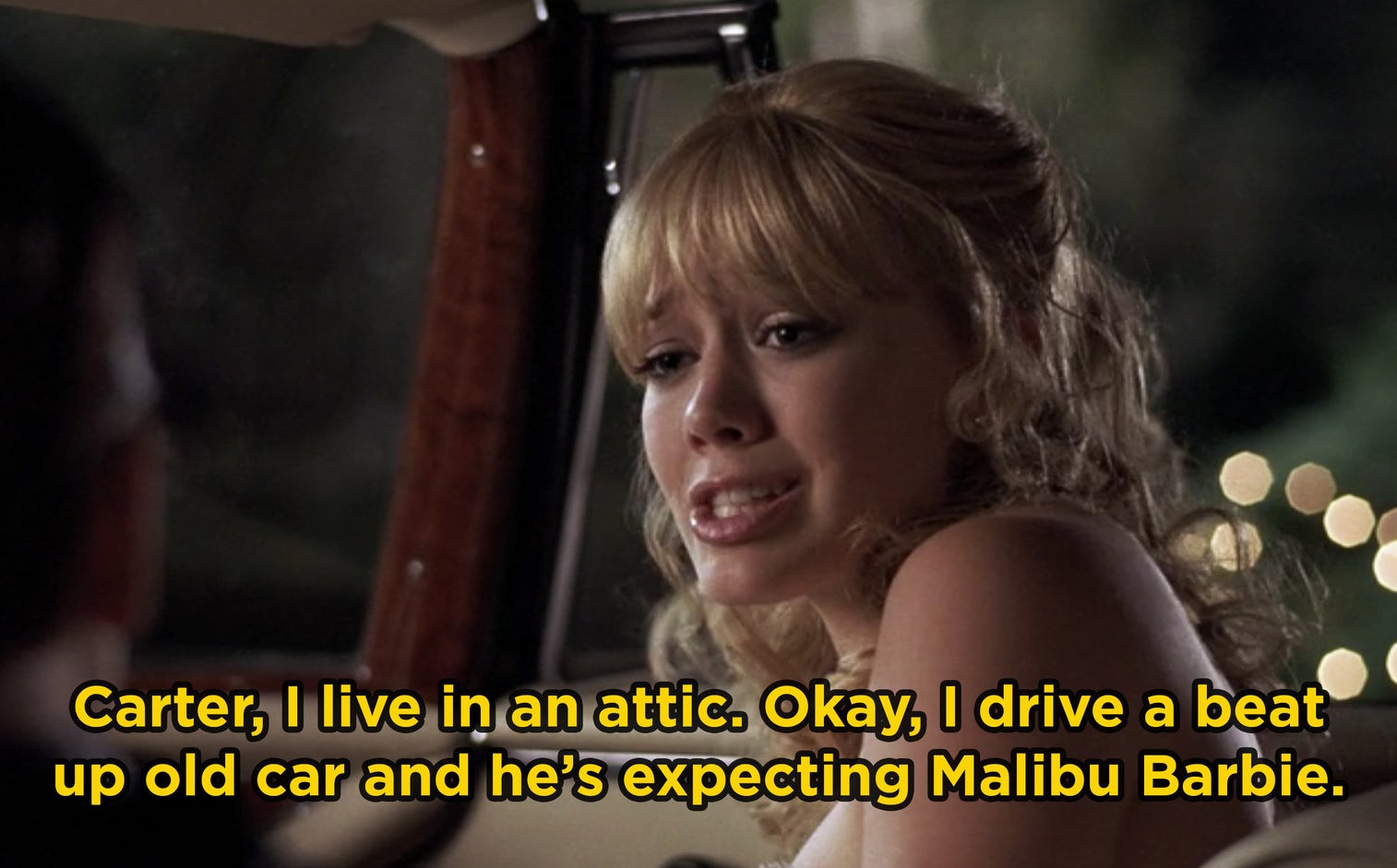 8.
Why was it so weird to everyone that Sam worked a job while in high school? Austin worked at his dad's car wash, but that was apparently ~cool~.
9.
This is more of a statement, but Austin's dad was played by Peyton Sawyer's dad from One Tree Hill and I missed this connection the first time around TBH.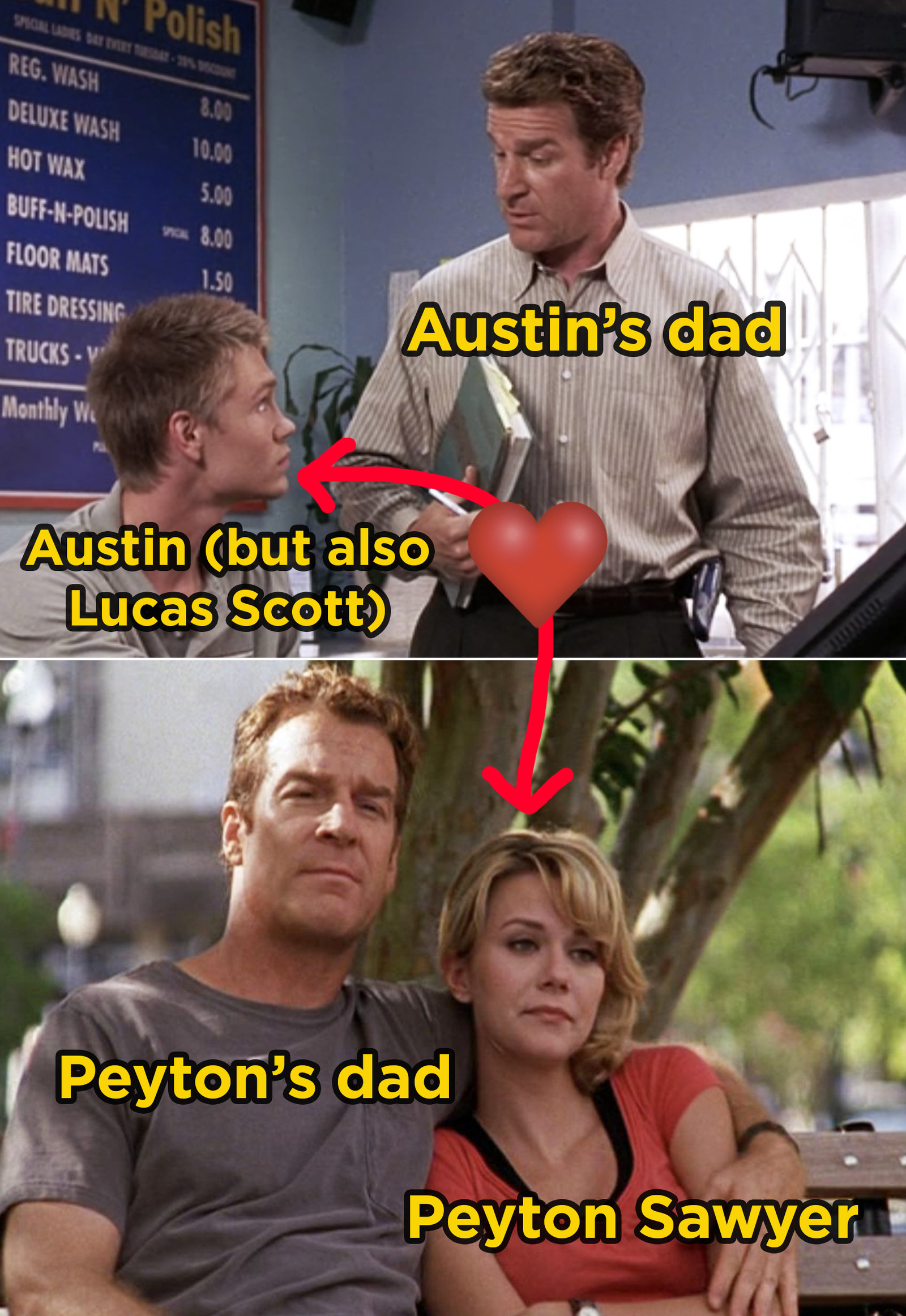 10.
Why did the school rent out this gorgeous hotel ballroom for a Halloween homecoming dance? My high school dances were held in a dimly lit, sweaty, gymnasium.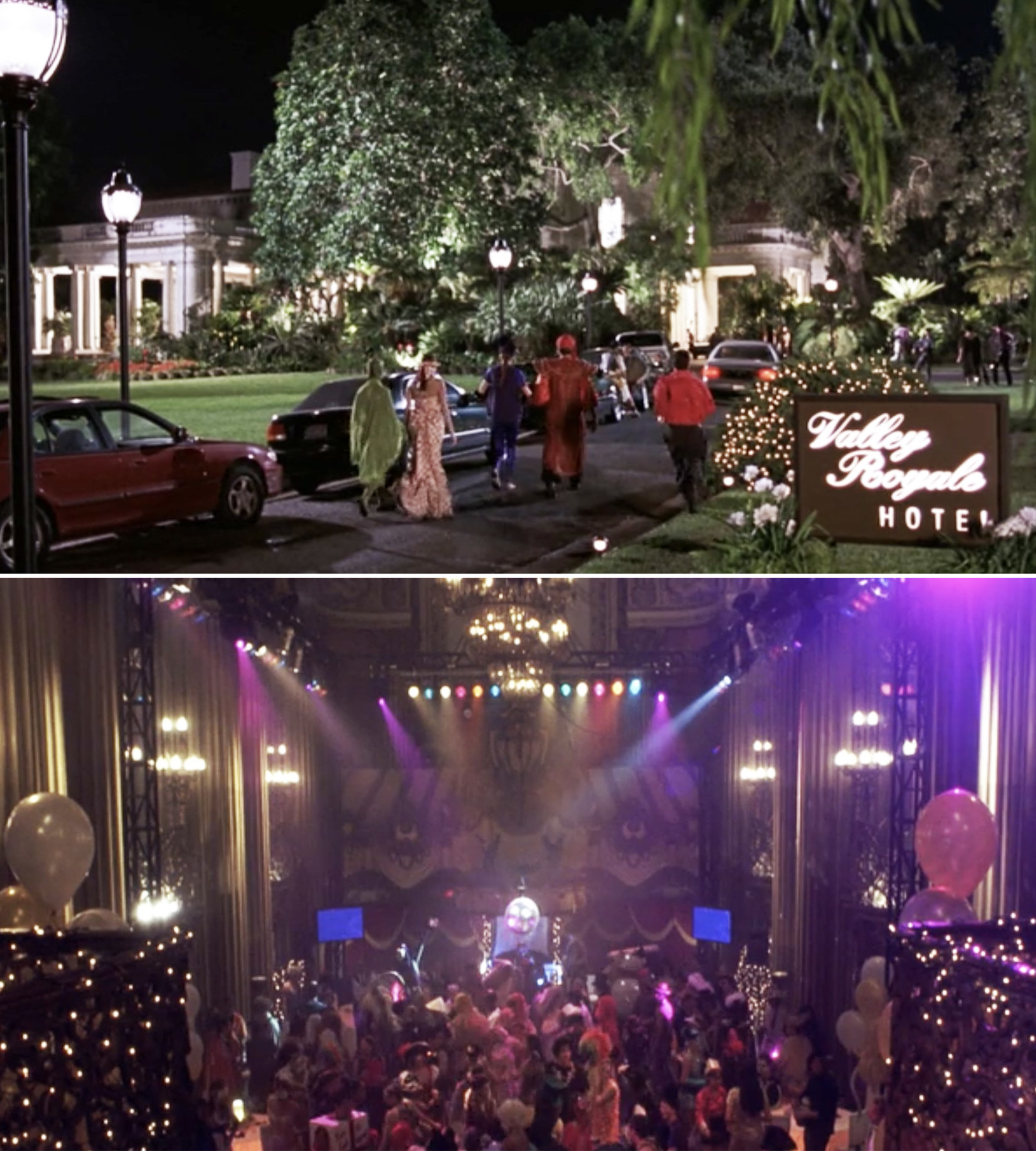 11.
What time did this dance start if everyone was still there and having a good time at 11 p.m.? TBH I would leave my school dances after like 30 minutes.
12.
Why did the teachers choose who was named homecoming prince and princess? Was there a reason the students didn't have a vote?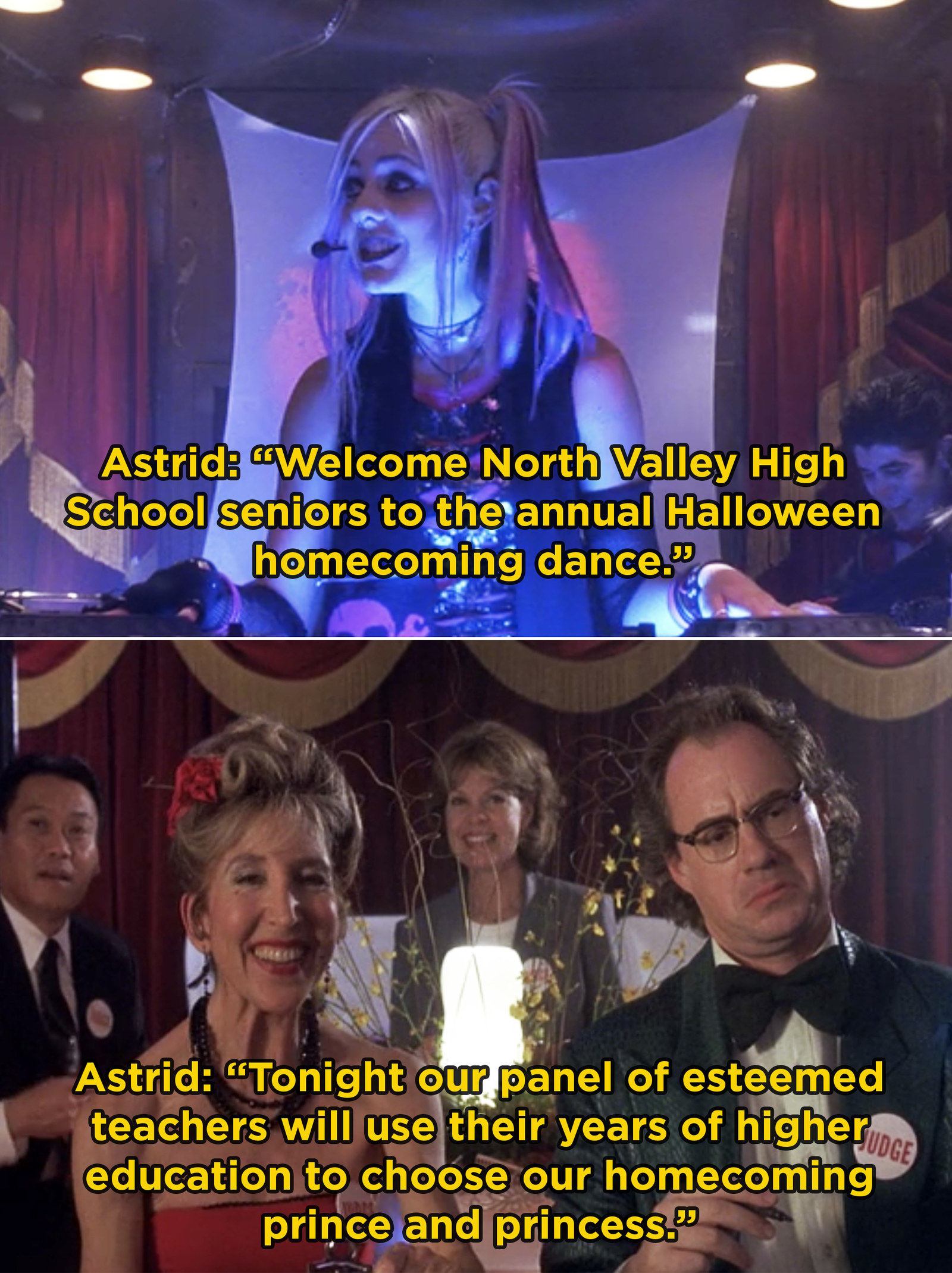 13.
Alright, it's the question you've been waiting for, how the HELL did Austin not recognize Sam under the mask? She literally looked the same.
14.
Also, it's not like they had NEVER spoken to each other before. How did he not recognize her voice? She took his order at the diner a day ago.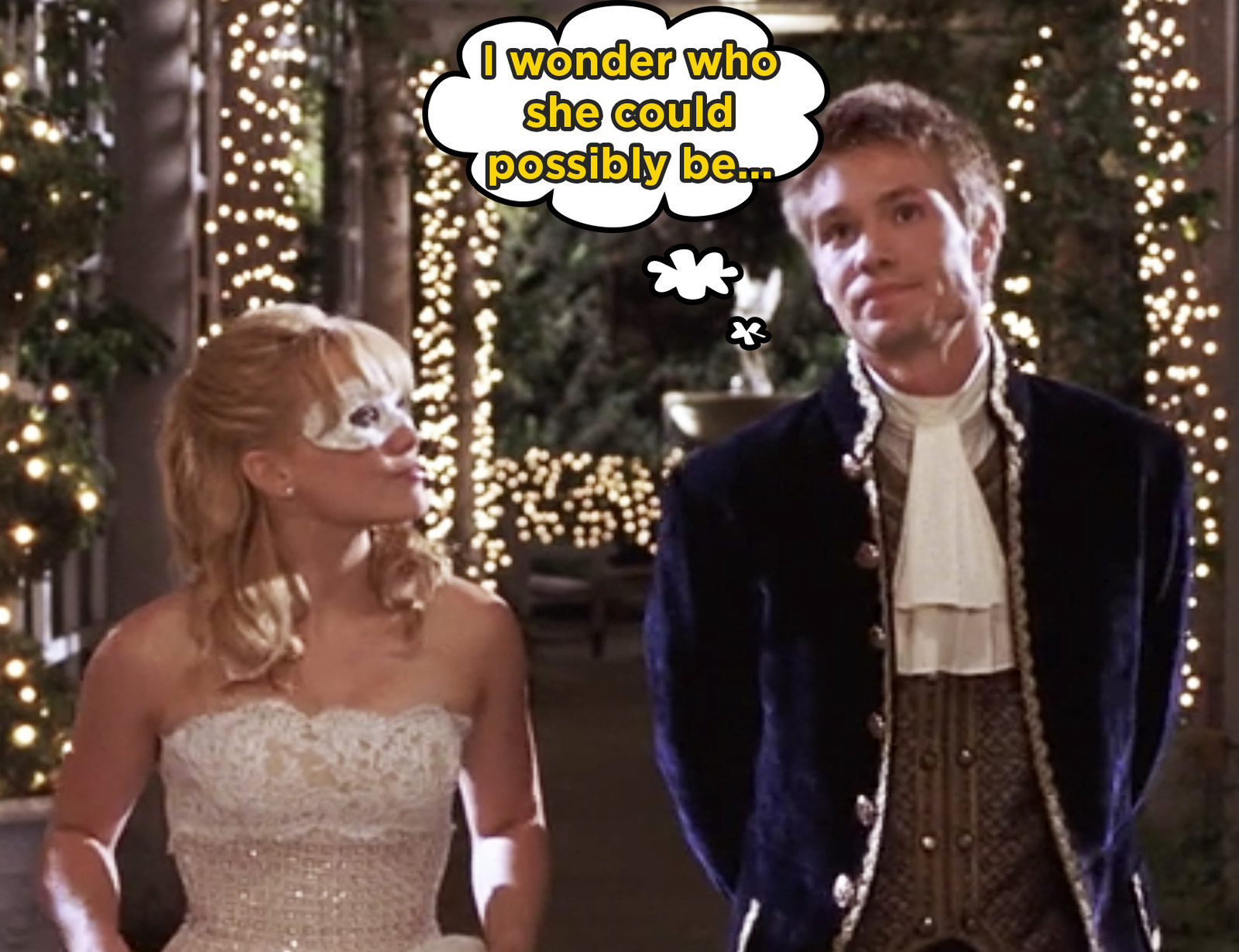 15.
If Sam was so worried about Fiona and the twins seeing her in the car, why didn't she just put the mask back on? It clearly concealed her identity ~so~ well...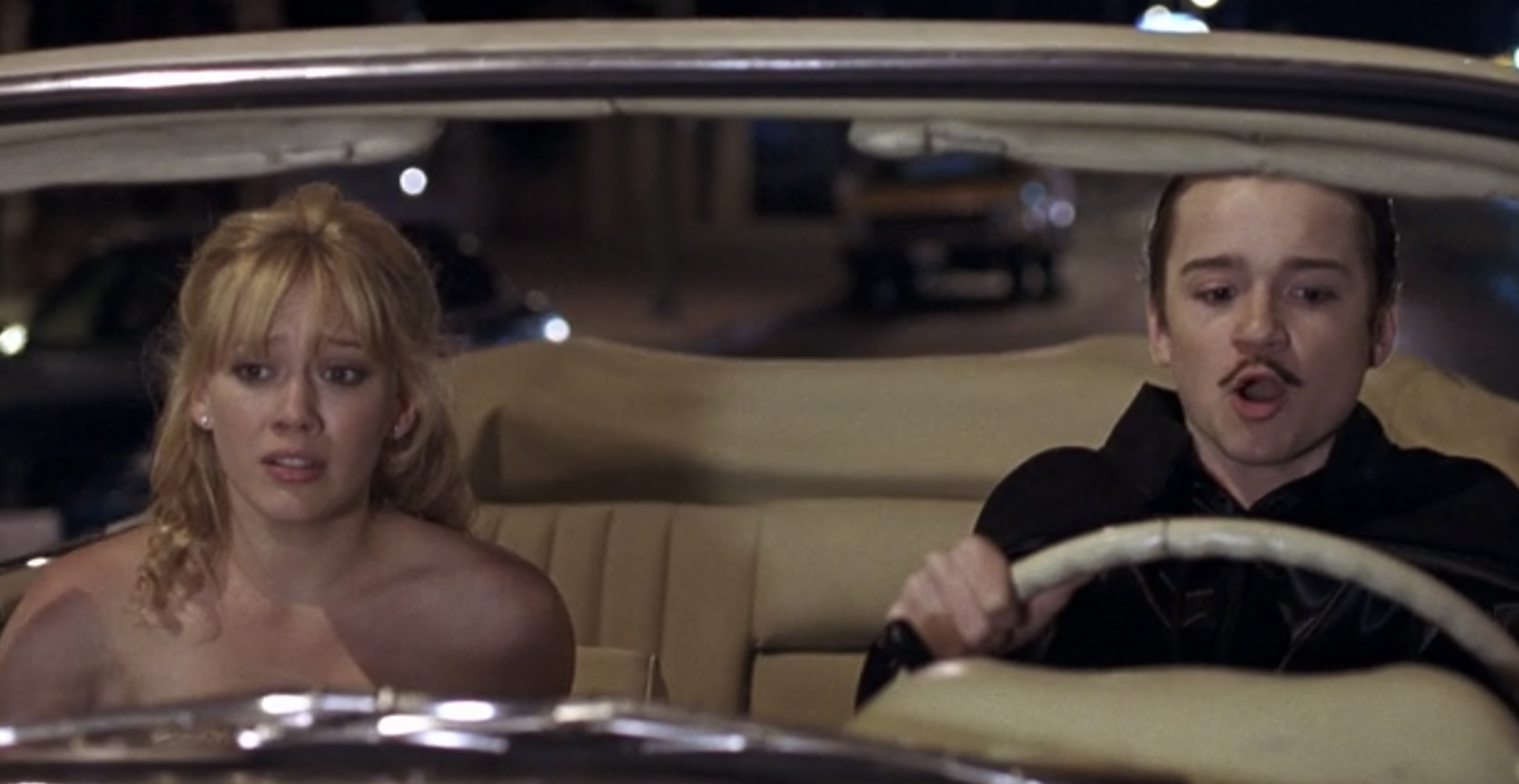 16.
When did Austin find the time to have hundreds of flyers printed after the dance ended at midnight? And, how did he get the perfect outline of Sam's head?
17.
Why wasn't anybody super impressed that Sam was taking all A.P. classes and was graduating high school a year early?
18.
Sorry Sam, but why would you leave your e-mail wide open on your computer when your evil stepsisters were right there?
19.
When did Fiona have time to craft a perfect fake acceptance letter? Also, she's so ~extra~ that she delivered it to Sam on a literal platter.
20.
This is just a general question for all teen rom-coms, but why is there always a big moment when a girl storms into the boys locker room?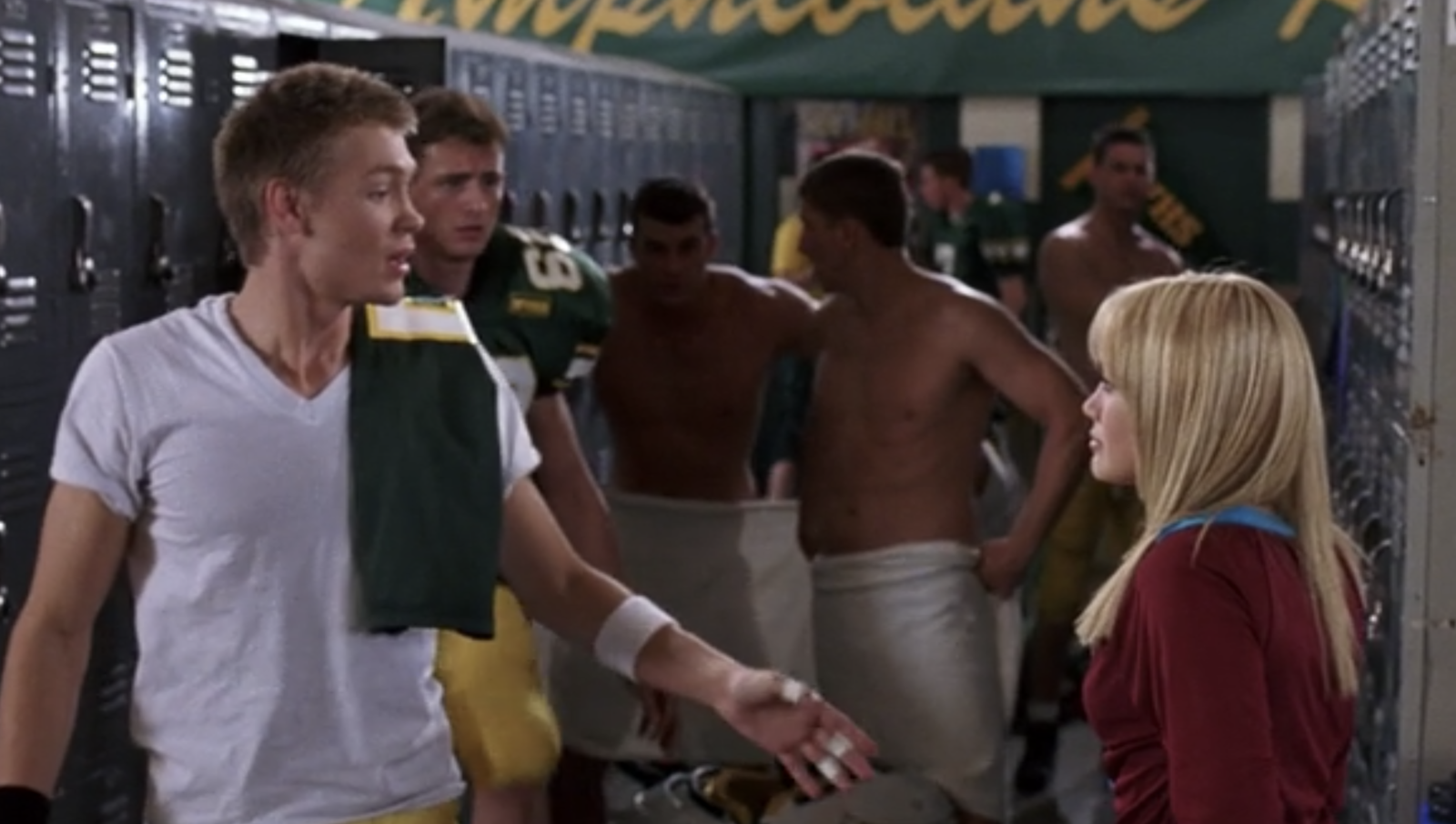 21.
After spending the entire movie wanting Austin to go to USC, why did his dad come around to him attending Princeton so fast?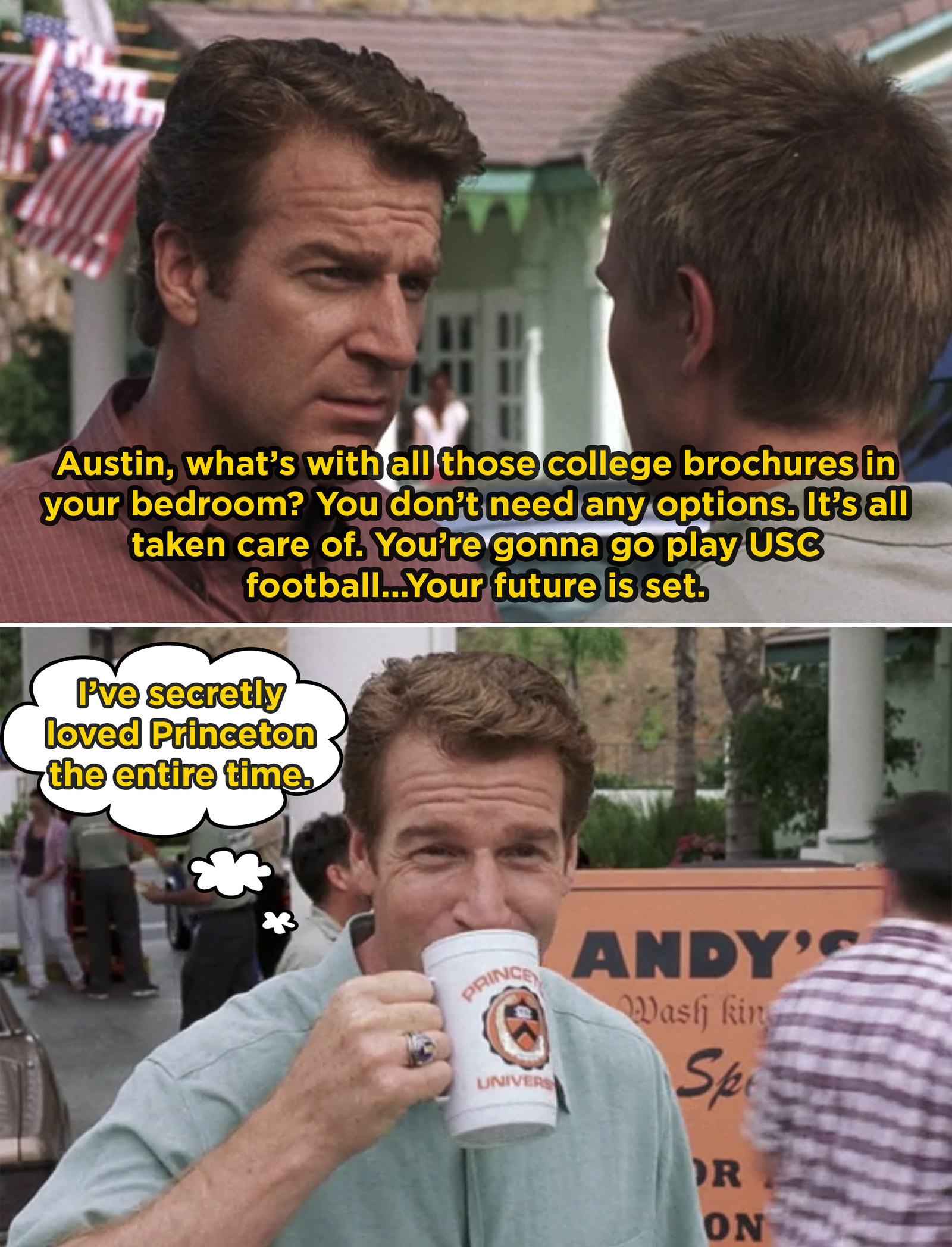 22.
Rhonda was so underutilized in this movie. Like, what happened with her ex-husband? What was her life like outside of the diner? I. WANT. ANSWERS.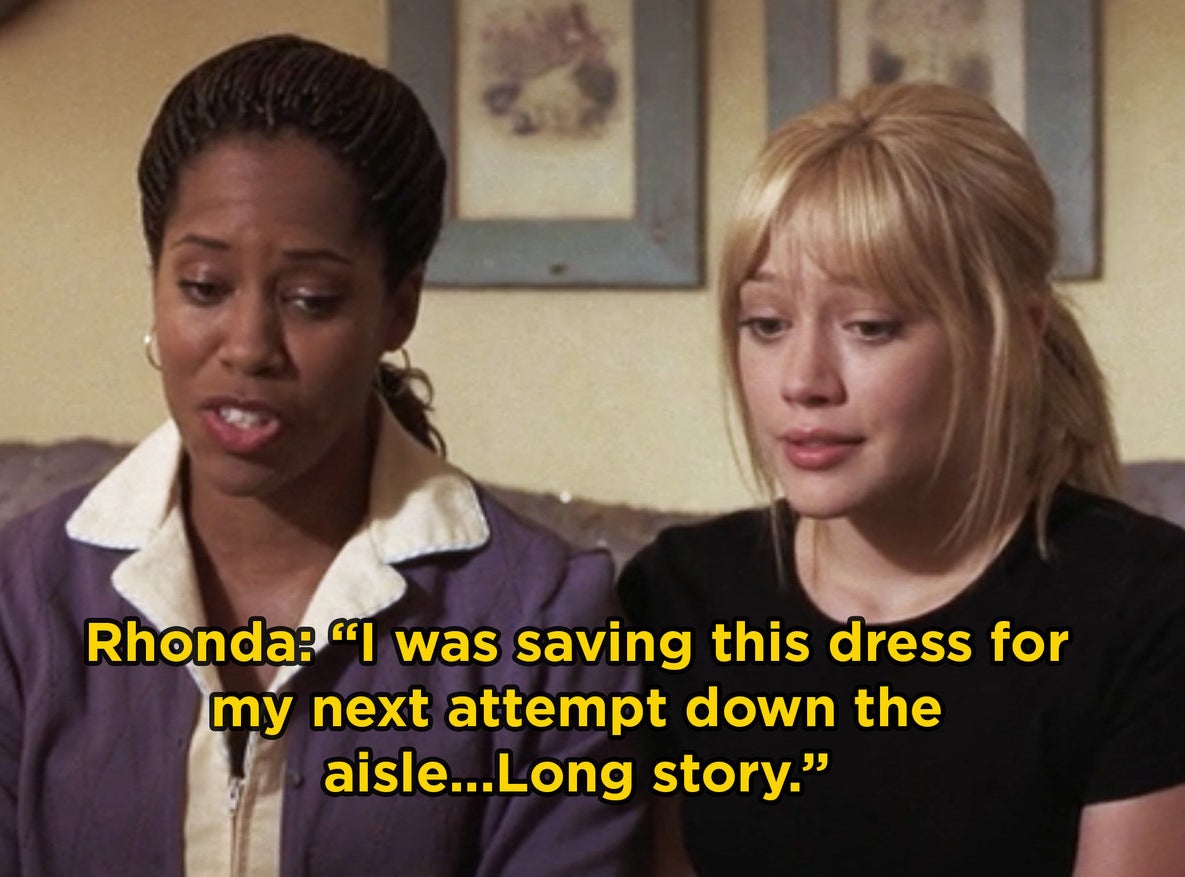 23.
And finally, how was Sam and Austin finally kissing linked to ending the terrible San Fernando valley drought? How were those two issues even related?