To celebrate their new rom-com Love Again, we invited Priyanka Chopra Jonas and Sam Heughan to interview each other, and it was so wholesome.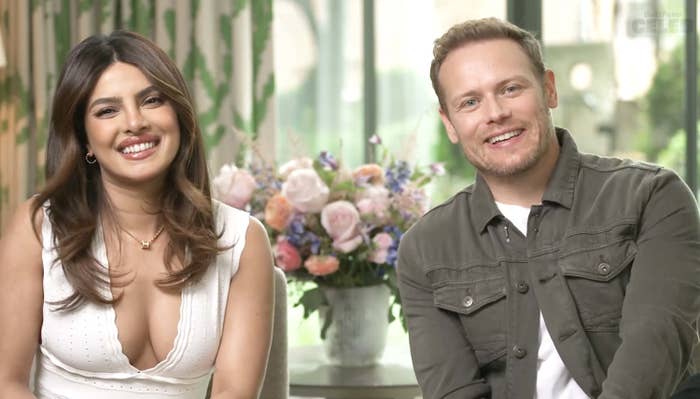 In case you don't know, Love Again follows Mira (Chopra), who is struggling to cope with her fiancé's death, so she continues to "talk to him" by texting his old number. However, what she doesn't know is Rob (Heughan) now has that number and is reading everything.
What ensues is Rob falling for Mira and, while writing a feature on Celine Dion, ends up asking for her advice and learning a thing or two about love in the process. It's a good ol' fashion rom-com, complete with some of Celine's greatest hits.
So, when Priyanka and Sam stopped by, we had them ask each other everything. From Priyanka revealing her love language...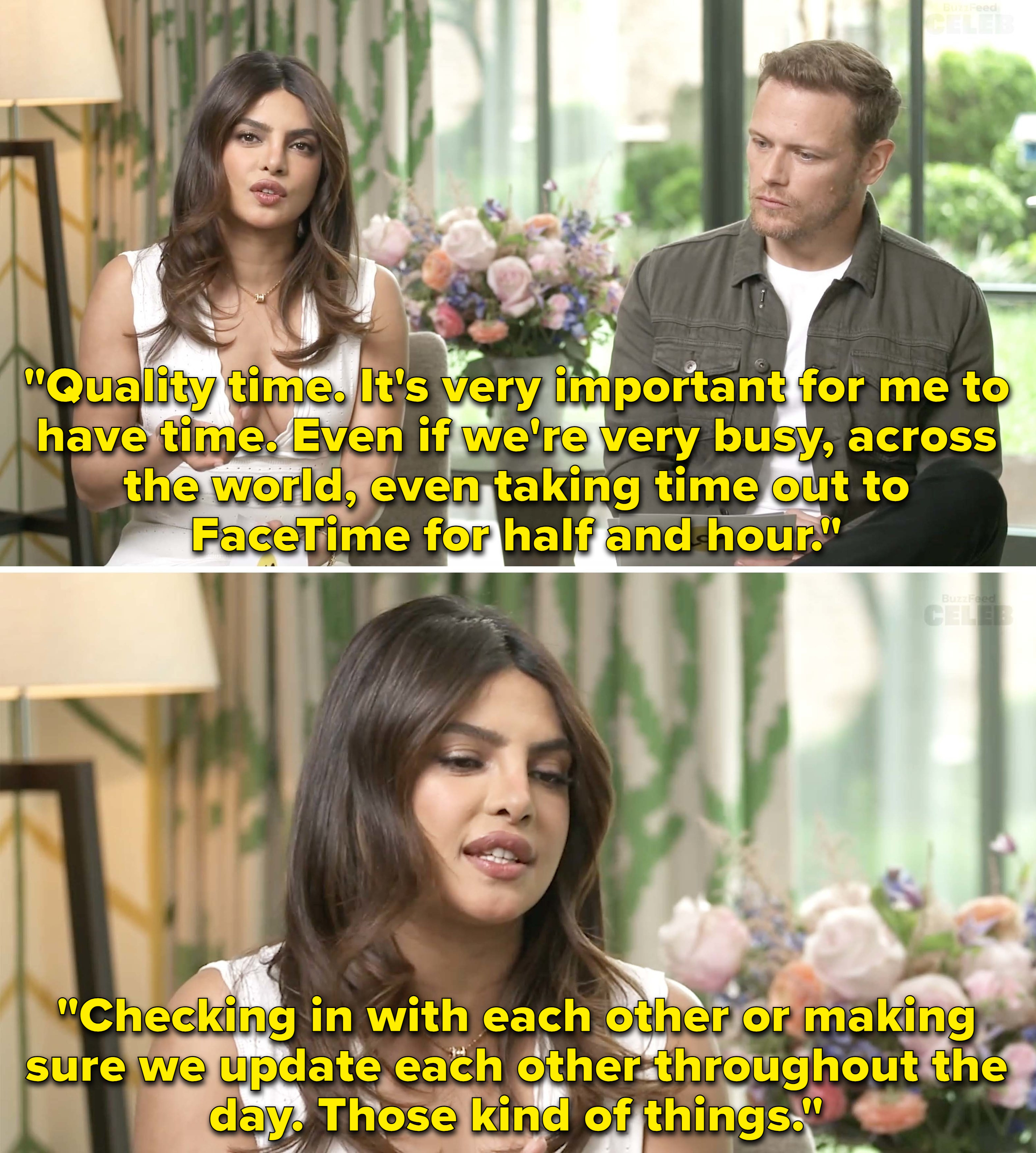 ...to Sam joking about what he has Priyanka saved as in his phone, nothing was off limits.
Priyanka even talked about her dog, Diana Chopra Jonas, that she adopted from BuzzFeed's Puppy Interview back in the day.
And, don't worry, we snuck in an Outlander question for Sam and asked about his favorite Jamie and Claire scene.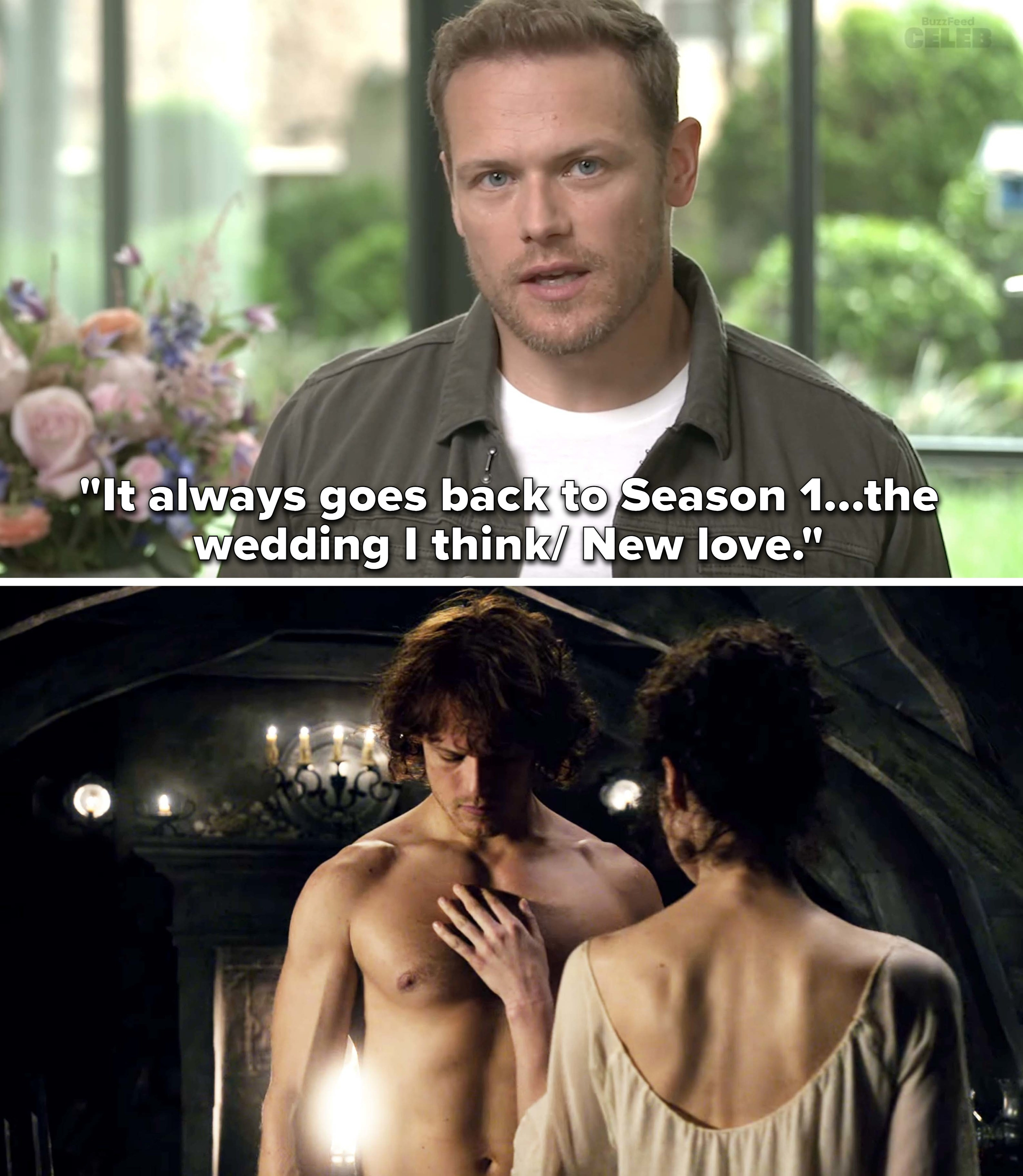 And be sure to catch Love Again, which is in theaters now.